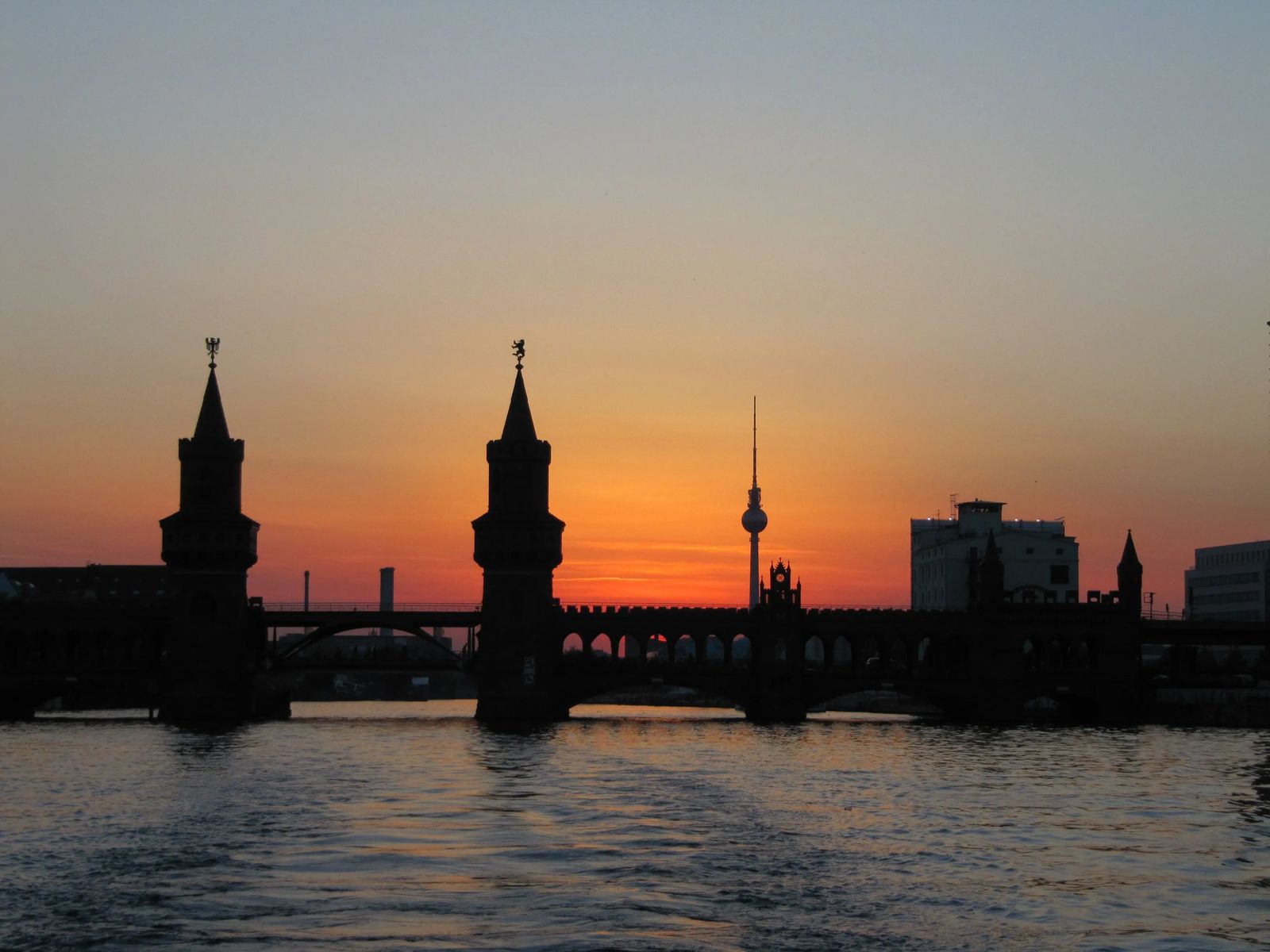 Unique Things To See In Berlin in 24 Hours
In a whirlwind backpacking Eastern Europe trip, I made sure to include Berlin on my MUST SEE places to visit. With missing my train in Prague, because it was my first time using the train in Europe. Then the next train I boarded on caught on fire, making me miss my original tour. Berlin Historical Walks came in for the save! Sean Stewart (my tour guide) taught me how to tour Berlin in 12 Hours or less.
If you book directly through Berlin Historical Walks it is going to be a fraction of the cost that Viator sells it at. Being able to sit down with Sean, interview him about the people of Berlin, and what it was like being an expat in Germany was invaluable. He has two masters degrees one of them in History, I had so many questions. The interview I did with him was one of the most fascinating conversations I have had in my life. So be sure to check that interview out on my YouTube Channel.
I gave Sean the task of convincing me that Berlin was more complex than what the History Channel teaches. I remember sitting with my Grandma and Grandpa on weekends watching movies about the history of Berlin, and WWII movies.
I also gave him the task of convincing me that the German people weren't rude, and aloof like I had been told they were before visiting. So come with me, as I go on a walking tour of Berlin with Sean, and learn just how much this country has been through.
Map of the Walking Tour
The purple and orange are where I would suggest you visit. If you plan to visit a museum, you must weigh and measure the amount of time you would like to spend there. Also, factor in a time to grab some street food along the way because all the walking is going to make you hungry. The Yellow is where you can find a bathroom. The Black are other important sites I would suggest you visit if you have the time to travel that distance. Otherwise, all of this can be reached on foot.
Luggage Storage and the Train Station
Arriving at the Train station is going to be very confusing, especially for Americans who are used to driving their cars or taking the subway. This is a whole other animal in public transportation. This train station is complex and easy to get lost in. The ticket counters are on the main level, I suggest you buy your ticket prior to leaving on any tour so you don't get stuck there overnight - even with a EURail Pass you must have a seat reservation or you can get fined.
The luggage locker is about 2-6 Euros depending on how much time you want to store your luggage. Smaller the luggage the better, because then you can empty out your squishable bags into the smaller lockers that are usually leftover. If you arrive early in the morning, you might get a larger luggage locker - but don't count on it.
There are four different levels to this train station and is one of the main hubs of connection for much of Europe. Do not expect people to speak English, I can't recall if they have Wifi or not - but I would get Google translate access on your phone just in case. You don't want to end up on the wrong train to your next destination. Google translate will be your best friend when getting onto the right train, the right car, and in a good seat.
If you book with Sean (no I'm not sponsored to say this- but I should have been, lol) - he will meet you at the train station to help you figure it out and help you to store your luggage. He will also help you get onto the right train/bus to get back to the station or the airport.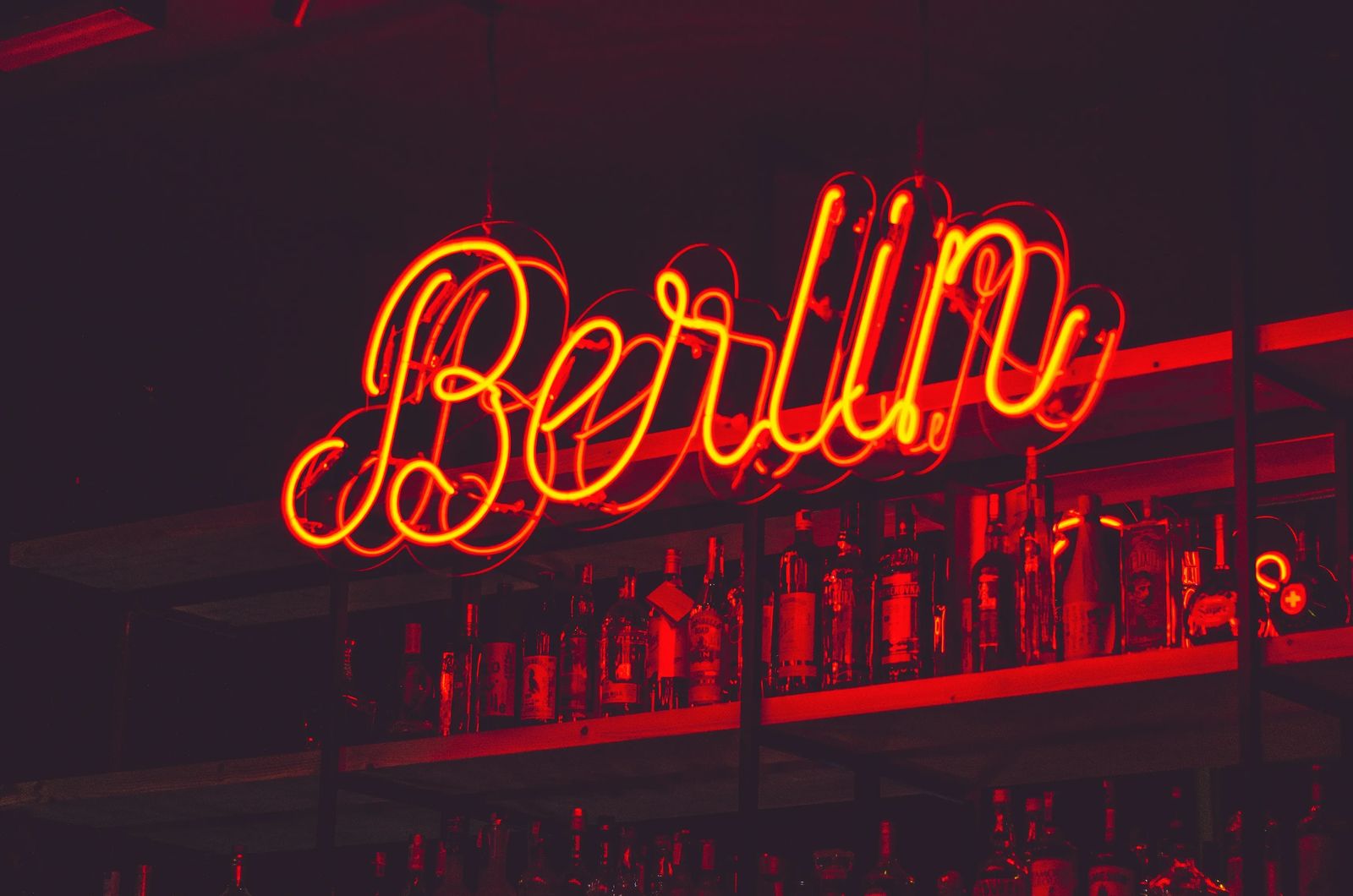 Sites To See During 12 Hours in Berlin
We started our 12-hour tour of Berlin near the Brandenburg Gate then wound our way on foot throughout the town. If you go in the off-season (early spring/late fall), it is not going to be crowded and you can really take it all in without fighting hoards of tourists.
Brandenburg Gate
Built around 1790 by Prussian King Frederick William II as the main entry point to the city of Berlin is the Brandenburg Gate. If you look at the top of the gate, there is a large statue, the Quadriga. It is said to represent the statue of the goddess of victory, as she appears to be barreling into the city on her chariot pulled by four horses. I'm a little bit vertically challenged and it was starting to rain, so this picture is as good as you will get of that statue.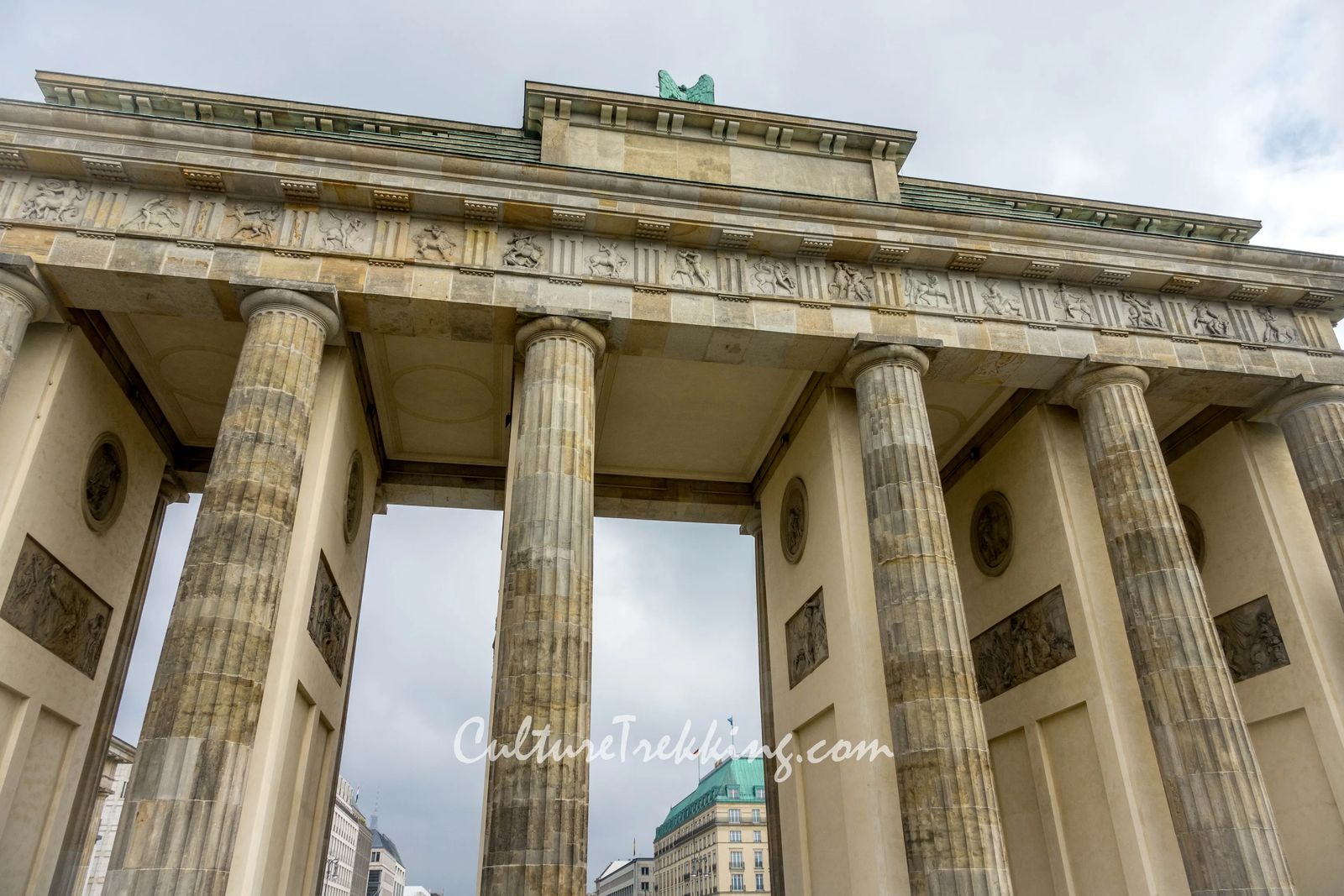 This gate has survived and been witness to Napoleon's seizure of the city, Hitler's propaganda parade to the presidential palace, World War II. This was on the side of East Berlin and stood firm against all the tragedies of the Cold War. It has morphed, been repaired, altered, and throughout it all still stands as a monument to the resilience of Germany and its people to come back from dark places of history.
Photography tip: The Brandenburg Gate is best shot from Pariser Platz, facing west. I would suggest photographing it at sunset (not pictured) as you get the sun shining through the columns, or during the blue hour with the sky is a brilliant blue and the lights on the gate light up. If you don't want people in your shot, be sure to take multiple long exposure shots and stack them together in Photoshop.
Memorial of the Berlin Wall
The Memorial of the Berlin Wall is located along the historic Bernauer Strasse, extending 0.86 miles (1.4km) with the preserved grounds behind the last remaining piece of the Berlin Wall.
This memorial reviews the function of this border, how it separated families and destroyed lives. Keeping people from East Berlin, separate from West Berlin. Photographs, oral quotes from speeches, histories written and passed down. The photographs show people trying to escape from East Berlin by jumping from windows, rooftops. East German Police attempting to jump the barbed wire fencing.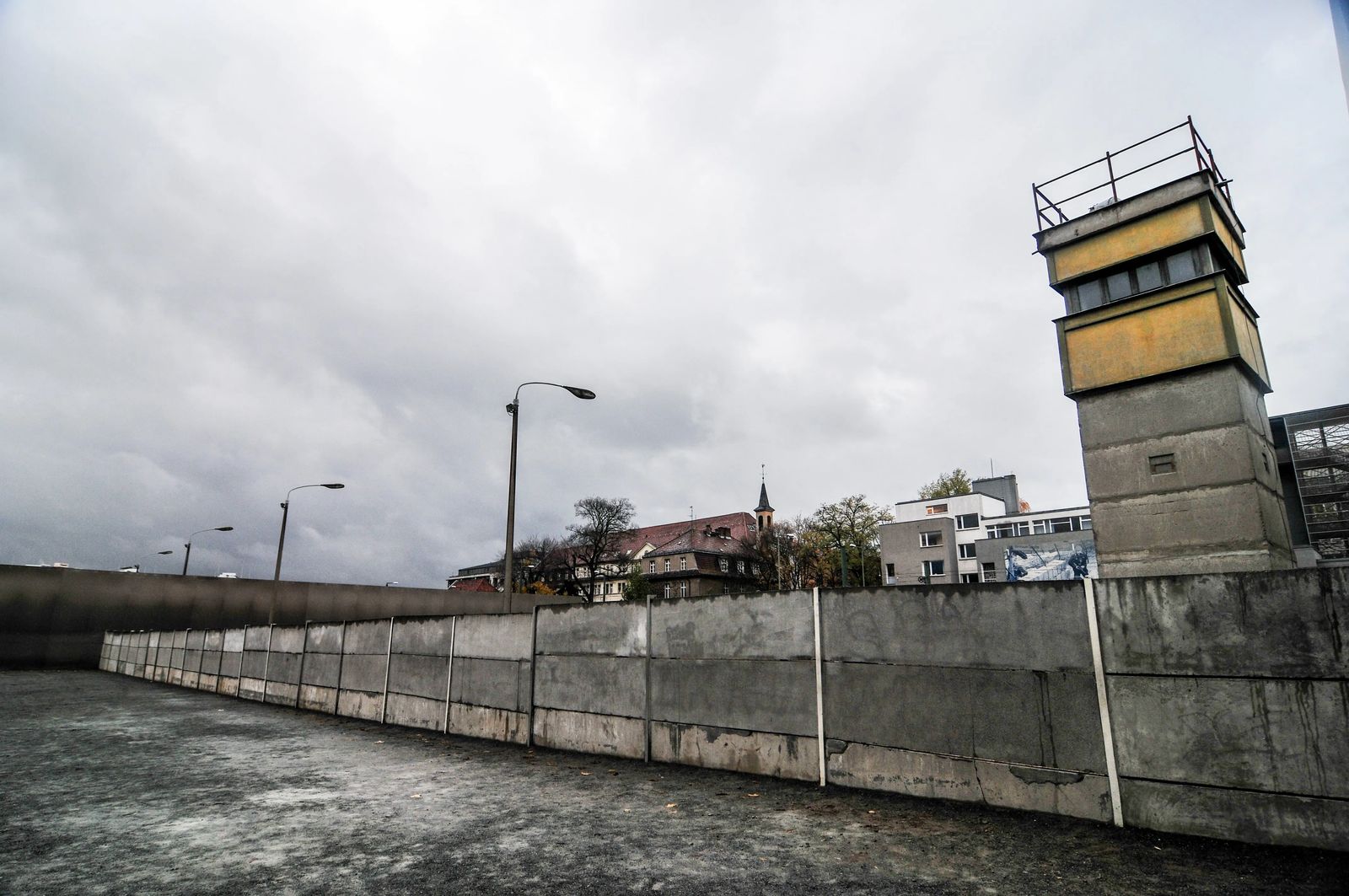 The reconciliation church was also blown up after being stuck in the death strip when the wall was built. The Reconciliation chapel is now rebuilt in the same location where the prior chapel was built.
There is also the window of remembrance commemorates the deaths that occurred at the Berlin Wall. While there has been much debate about how many deaths actually occurred. A study done in 2017 estimates that nearly 327 people died at or because of trying to escape past the Berlin Wall. Many of those who died were young men between 18-25 and 10% of them women, one report stated that there was a baby that suffocated inside of a boot in the back of a car.
There were many ways the East Germans tried to escape like on air mattresses, paddleboards (the antique kind, not the new kind), a home built hot-air balloon (where is the movie of that!) and my favorite - a man who shot an arrow across the death zone and zip lined his way across to West Germany.
I highly suggest visiting this memorial and reading the chilling and heroic stories that surround the history of this important place.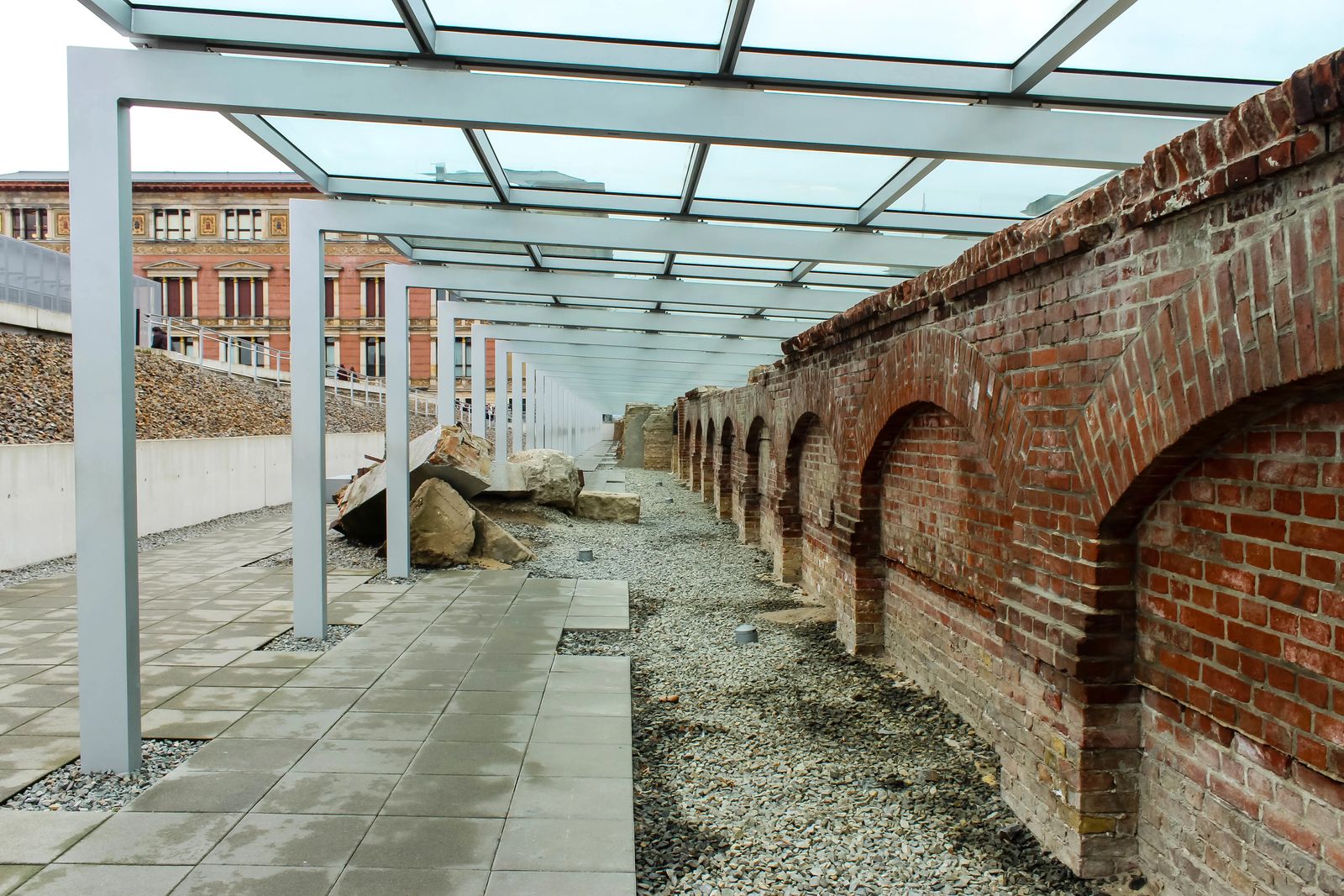 Topography of Terror
Located on the former site of the headquarters of the Gestapo and Secret State Police. The original building was badly damaged during WWII, and the remains were demolished after the war ended. When the Cold War began, this area became a fortified area. The building remained rubble until the final structure was formed in 2010 and opened to the public.
The museum is free and well worth the effort to walk through and see some of the darkest days of Germany.
Hitler's Bunker
While the location of Hitler's Bunker, where he took his own life, was highly debated for some time. The final place of the bunker was determined (in 2006) and in one of the oddest places for such a historical site, you will ever see. While it isn't technically much to see, it is interesting to see how East Germany built the 'saving face' apartments right near the Berlin Wall that stood just feet away from West Berlin. Even though the rest of East Germany was starving, they made the appearance that everything was fine and refined in the decadent apartments. Only the most elite and elected were allowed to stay in these apartments, as it was so close to the wall, they didn't want more people escaping.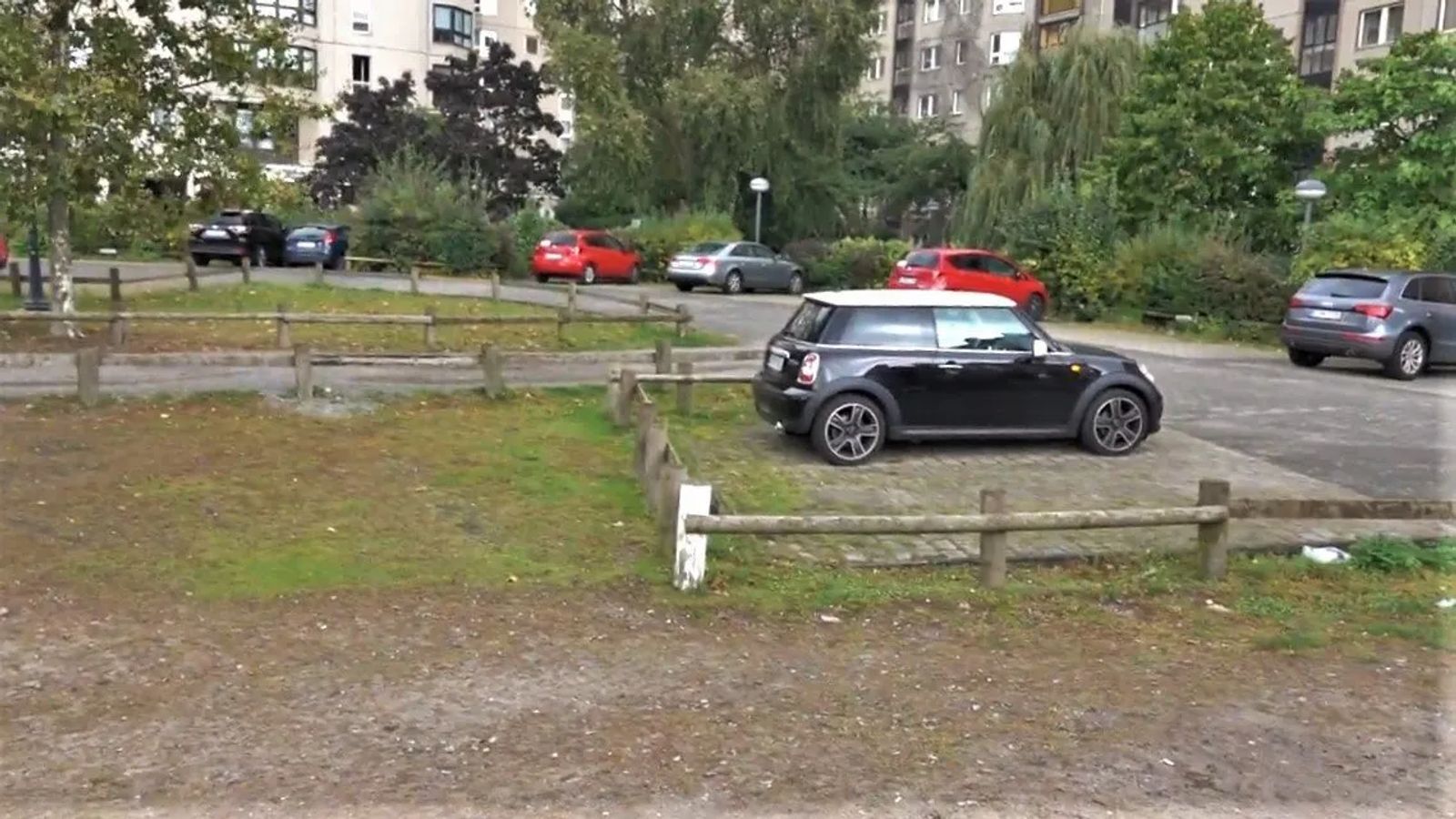 There is a sign here to explain how the bunker system was laid out and which bunker was assigned specifically to Hitler. The oddest thing about the former bunker? It is now a parking spot for one of the former East German ranking society members descendants who became million-dollar apartment holders overnight when the wall was torn down. If that isn't the oddest historical story you have heard, I don't know what is.
Gendarmenmarkt
No matter what time of year you visit, this is considered by many to be one of the most beautiful squares in Berlin. The concert hall (the center building) is a perfect balance between the French and German churches. During the summer there are open-air concerts, and during the winter you will find the square transformed into a Christmas Market.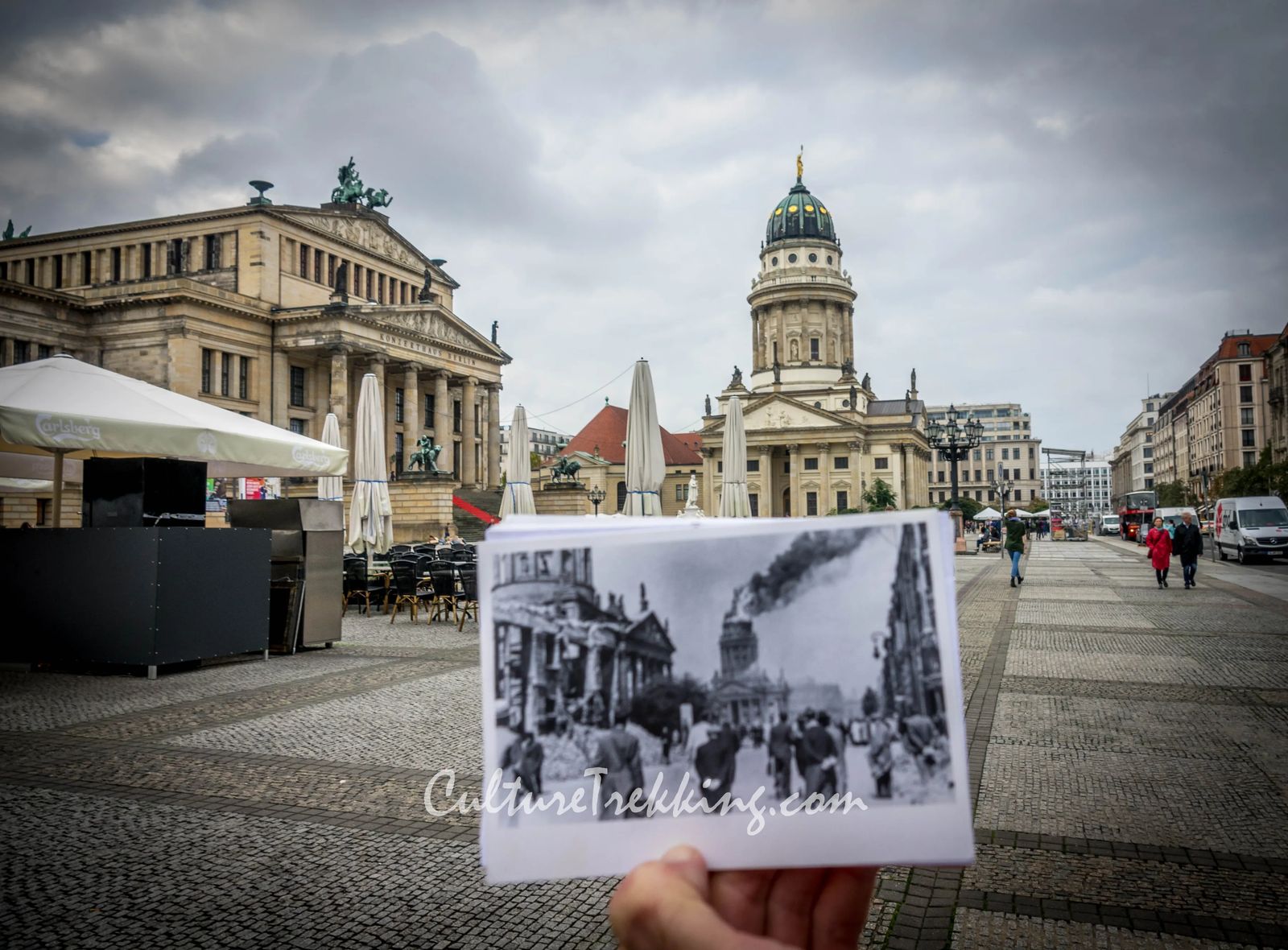 The square was built during the 17th century and the French Protestant community was given one church in the square. The Luthern congregation the other church on the opposite end. Interestingly, the two congregations funded each others church. Sean explained how this would be akin to a Christian building a Mosque. The churches at the time where so at odds with each other, that it shows just how tolerant and inclusive Germans were at that time.
In between the two churches once resided a stable for the regimental horses. This was torn down by Fredrich II and the concert hall was built. If you look at the base of the concert hall steps on the right, you will see a white statue of Fredrich Schiller, a passionate French poet. After the Second World War, the square was in ruins. In the 1970s, the East Berlin government had it rebuilt to how it looks today.
The Holocaust Memorial- Memorial to Murdered Jews of Europe
When I first saw a photo of this memorial, I did not realize these weren't Jewish graves. These are slabs of concrete arranged in a way to create an interactive art piece, that is meant to cause reflection on what it was like to be a Jew during the Holocaust.
The designer of this Memorial did not give his meaning or interpretation of this piece so that each person visiting could draw their own conclusions. I like to think of it as the outer slabs that are very close to the ground are meant to represent racial slurs, and jokes. As the racial slurs became more severe, they then became accusations that rose too high for any one person to control.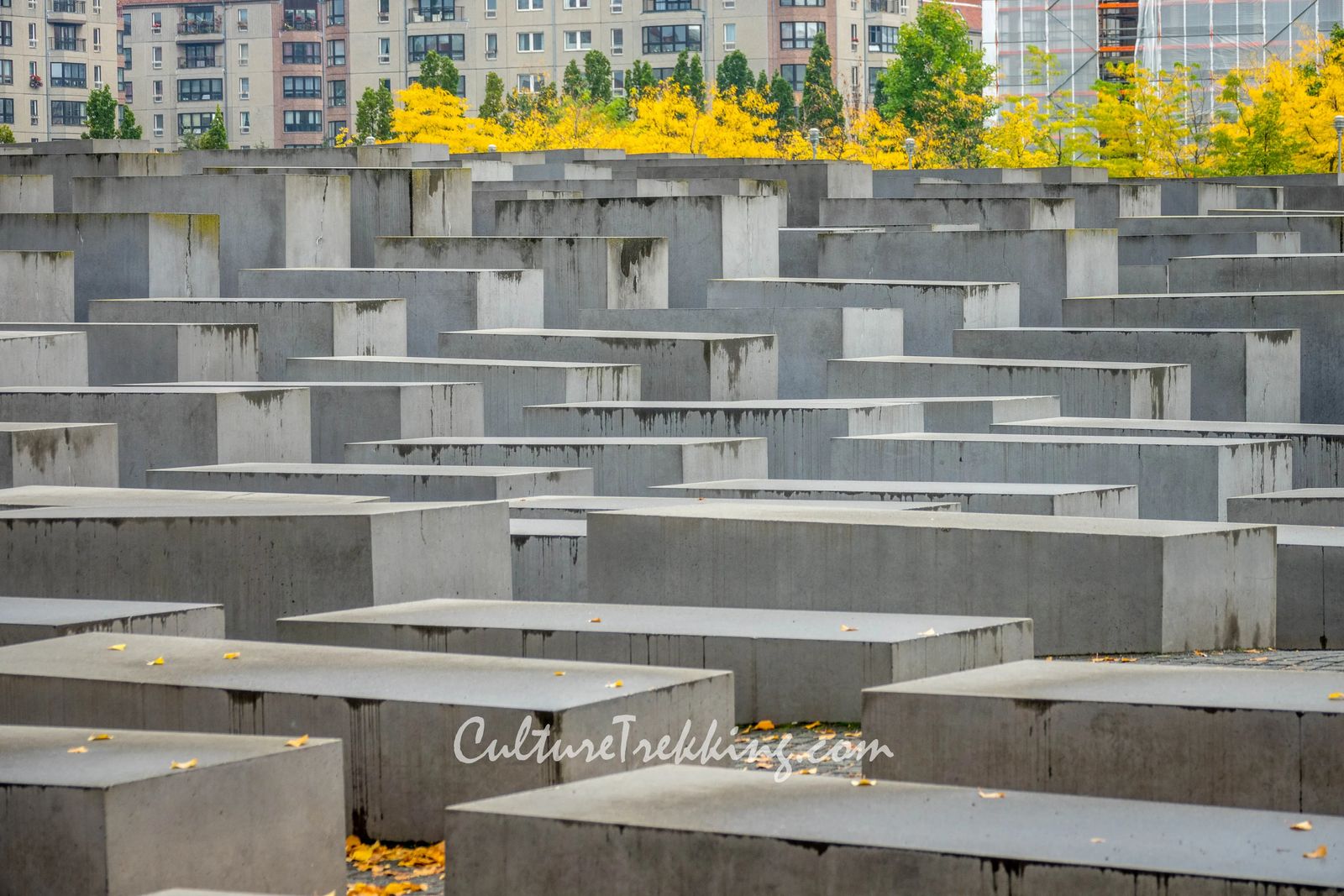 As you walk between the stone slabs they rise higher and higher overhead, until you are standing in the center of the piece and can barely hear the sounds of the city. There is a feeling of apprehension as you are walking through this maze, not knowing who is going to come around the next corner- and really have no place to hide. The only way to stay hidden is to keep moving and hope you don't run into someone around the next corner.
It was odd walking through this maze as I'm typically very self-aware, and can feel people near me without even opening my eyes. Yet walking among these slabs, I was shocked that someone could round the corner at any intersection and I could barely hear them until we were nearly on top of each other.
After walking through this area, I had an eery sense of dread and felt very disconcerted. The message of the artist certainly affected me and still does to this day.
Berlin Cathedral
This beautiful cathedral is located on Museum Island, a central location I highly suggest at least passing by on your way to the other sites. This cathedral was originally built in 1895 but was so heavily damaged during World War II that it was just reopened to the public in 1993.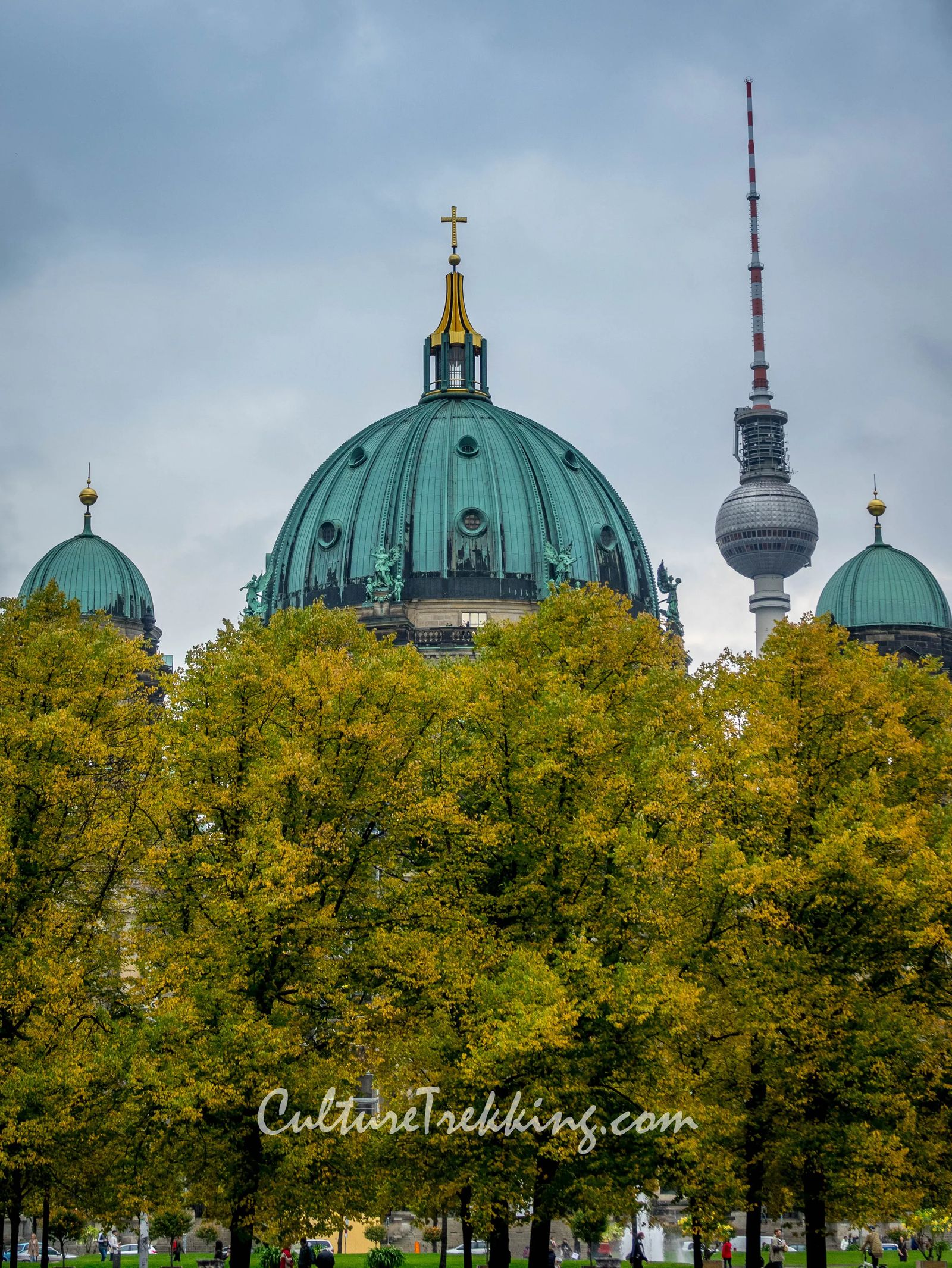 The first church built on this site was in the 14th century and was used by the Hohenzollern family, whose palace was just across the street. The mausoleum of this family that was housed in this church for centuries has now been moved due to reconstruction. There are still 94 sarcophagi' of Royal Family members that are housed here today. The main piece to see in this cathedral is the 7,000 pipe organ that hosts over 100 concerts every year.
The Dome of the cathedral is open every day from 9 am to 8 pm (except State Holidays). The admission is 7 Euros, and there are also guided tours you can take as well. If you are only there for a short time I would just pay for a one time pass. If you have more time in Berlin, I would suggest getting the Berlin Pass, because you get access to 200 different sites and public transport.
DDR Museum
If you want a realistic view of what life was like in the 1940s under the Deutsche Demokratische Republik, or DDR - this is the place to visit. It takes you into the lives of the people of Germany. From 35 different stations, you can see what it felt like to be 'bugged' or 'wiretapped', watch TV in a recreated homeroom of the 1940s. I personally didn't have time to pop in and see this, because I had arrived so much later than planned - but it came highly recommended and is great for families as well.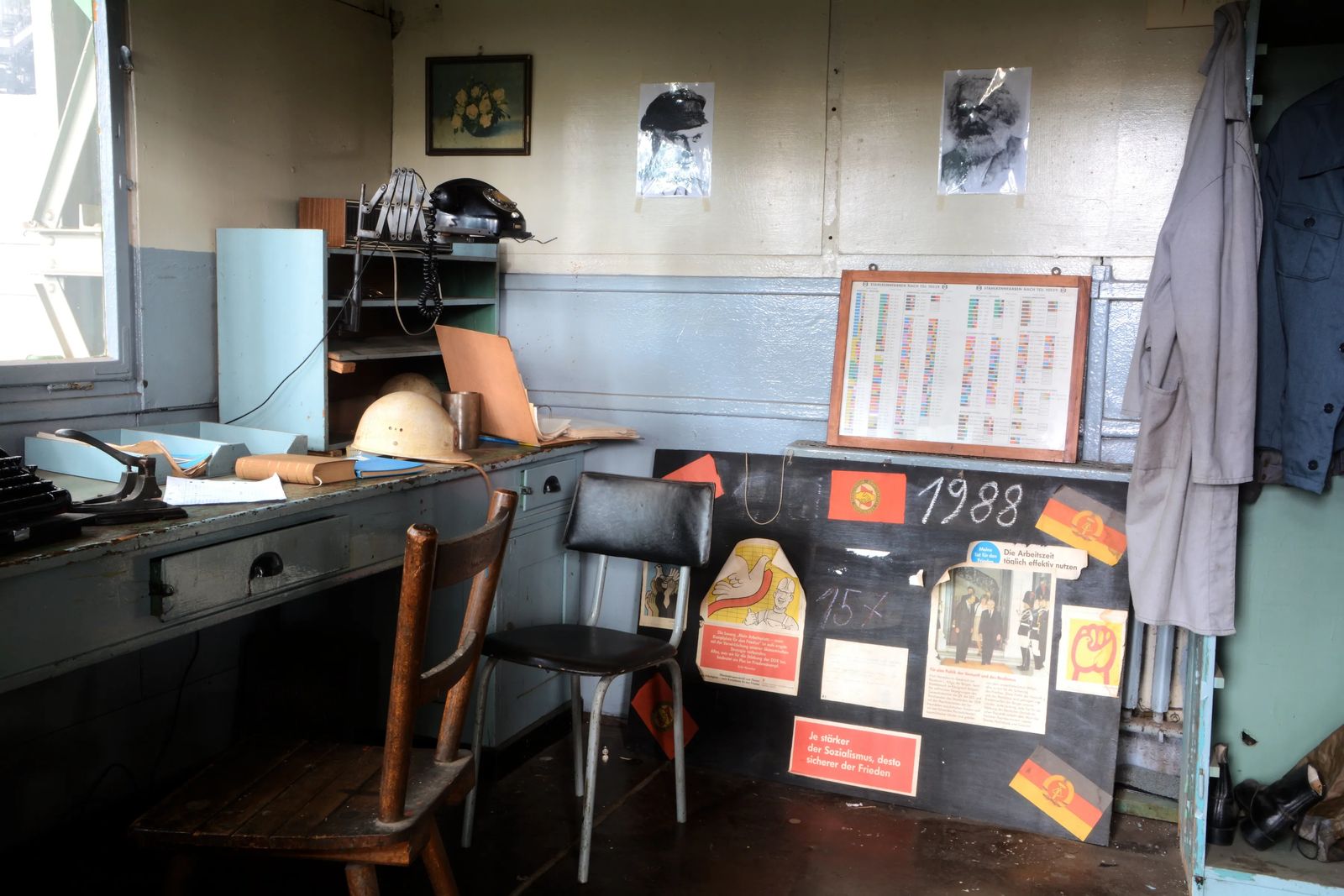 There are also areas to teach about Media, literature, music, culture, family, private niche, health, equality, diet, childhood, youth, partnership, fashion, border, Berlin, education, and work during that time. You experience first hand what daily life was like from the household citizen to a ranking member of the DDR.
The Library Memorial: Bebelplatz
This is not a traditional memorial, in that it is actually underground. If you are strolling across Bebelplatz, you might miss it because you can walk right over it. If you see people looking at the ground, this is what they are looking at here. It is a memorial to the books that were burned in this spot by the Nazi Germans as a nationwide act against the 'un-German spirit'.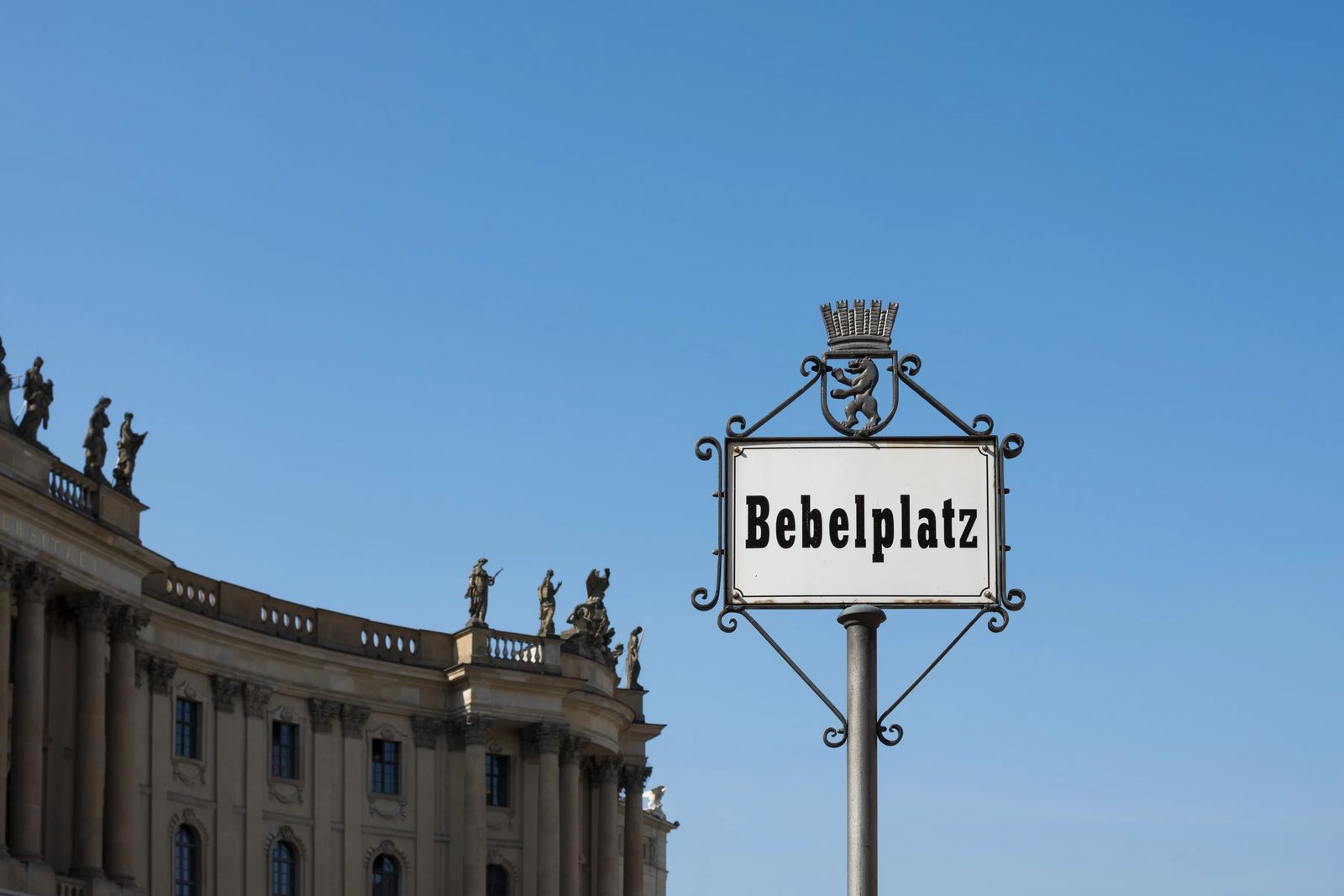 As you look down through the glass plate, there are white shelves, empty of anything. What should be on these shelves are the 20,000 books they burnt that day on May 10, 1933. The books they burnt were those of independent authors, journalists, philosophers and academics that did not coincide with the regime message.
The bronze plaques you see near this memorial read:
That was but a prelude;
where they burn books,
they will ultimately burn people as well.
Heinrich Heine 1820
If you walk across the square, you might see a pop-up stand of a few people selling books. These are copies of the books that were burned that day, available for purchase at a discounted price.
Soviet War Memorial
The Red Army or Soviet Soldiers are honored in this park. I didn't realize personally, how much Russia played a part in liberating Germany. There were 80,000 Soviet Soldiers who died fighting to liberate Germany; with 7,000 of them being buried at Treptow park. Treptow park is where the Soviet War Memorial is now housed. It has a triumphal gate entrance and peaceful park that wreaths and flowers are laid on the steps every year.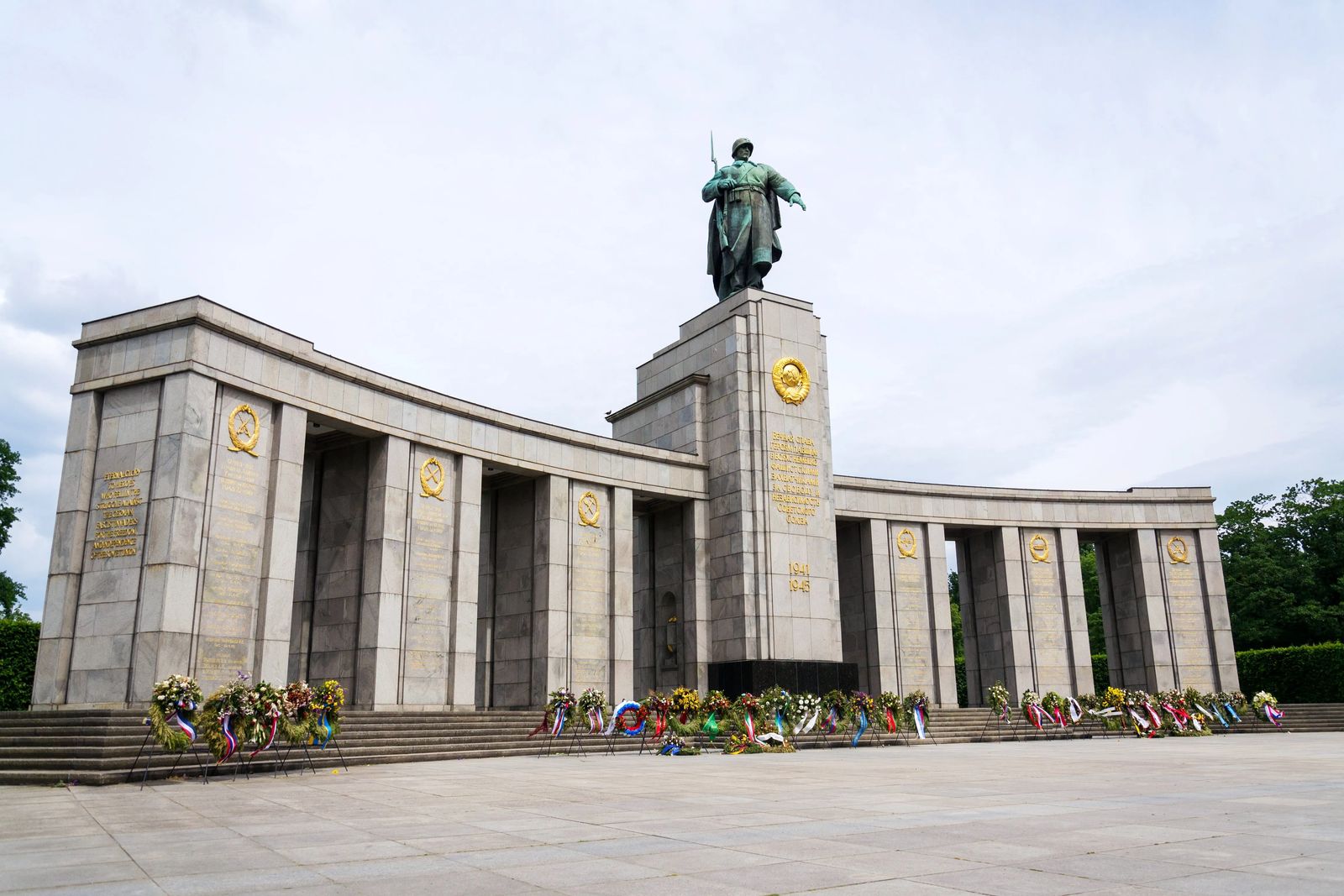 Just to give you an idea of how many people died in World War II per country (to name a few):
Soviet Union 24,000,000
United Kingdom 450,700
United States 418,500
Yugoslavia 1,000,000
Unter den Linden
This has been the 'main drag' of Berlin since 1791 when the Brandenburg gate was completed. It morphed and changed over the years, until the 1920s when it was a bustling, anything goes type boulevard. The 250-year-old trees adorned this beautiful street, and time period shops glittered at night over the passing crowds. When Hitler took power, he ripped out all the trees and put up Nazi flags, much to the discontent of the public. Hitler later replanted the trees, and after Berlin was liberated the crowds washed through the Brandenburg gate like leaves blowing in the wind.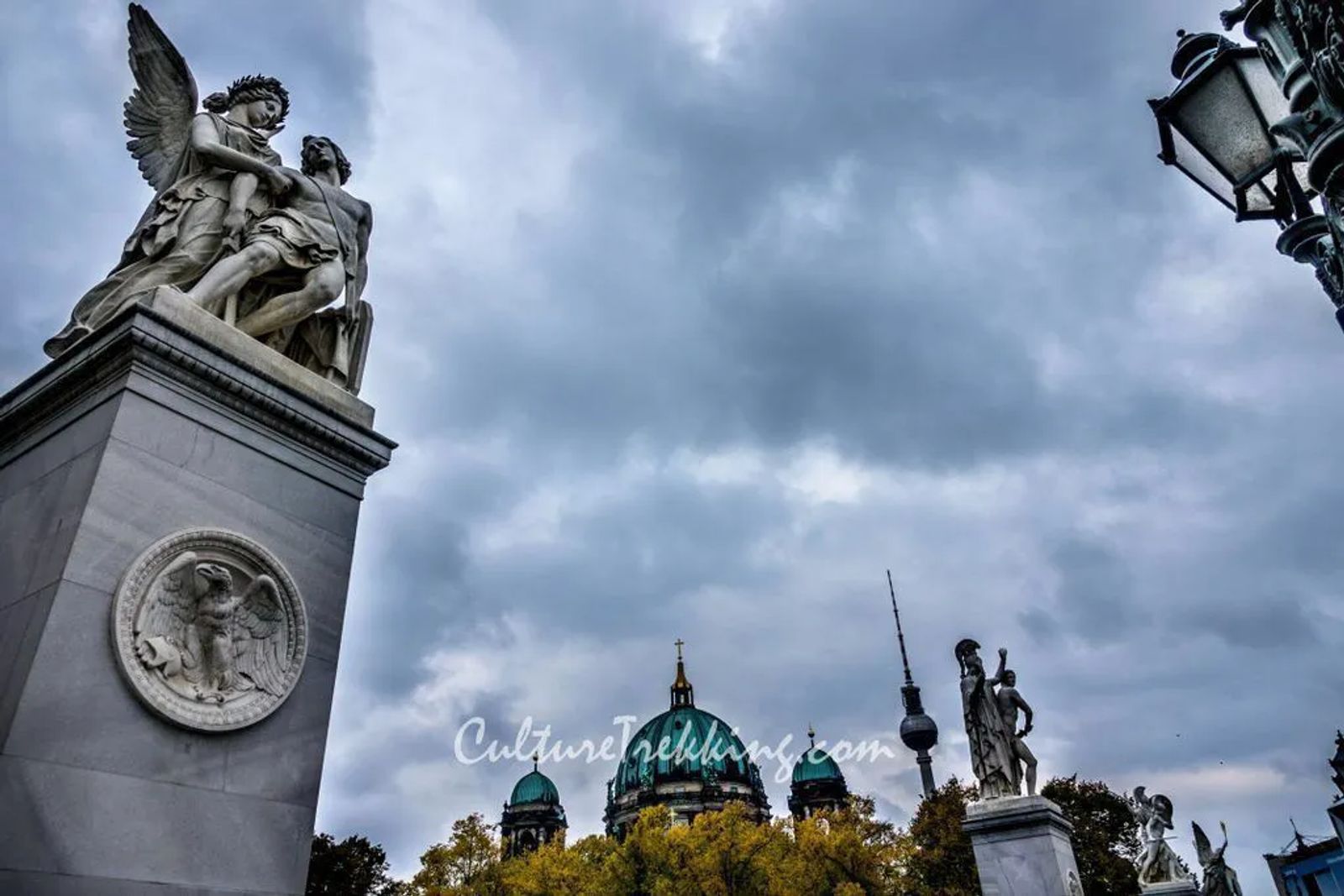 If you follow this road from Brandenburg gate, you will come across museum island, the memorial to the Jews of the Holocaust, and even a ghost subway, a statue of Frederick the Great, and the tomb of the unknown soldiers and unknown Holocaust victim.
You eventually end up at the Lustgarten park, which was once a military parade route, now turned (and to remain) a beautiful park for the public to enjoy a sunny afternoon.
Friedrichstraße
Named after Elector Friedrich III, who ruled here from 1688 to 1713. This area, once full of Royal Apartments and surrounding fields, is now a lively amusement part of Berlin. This is where many of the tourists flock to shop, visit theatres, and to see the famous Checkpoint Charlie, romanticized by spy book novels.
This area may have been my least favorite area, because of how many tourists were here. They all come in droves to see the gimmicky Checkpoint Charlie, that if you actually look at it - doesn't resemble a true checkpoint at all. There are pictures of an American Solider and a Soviet Soldier, both who have the wrong time period uniforms on. The American Soldier pictured, actually has a military ribbon on his uniform from Desert Storm....which hadn't even happened yet.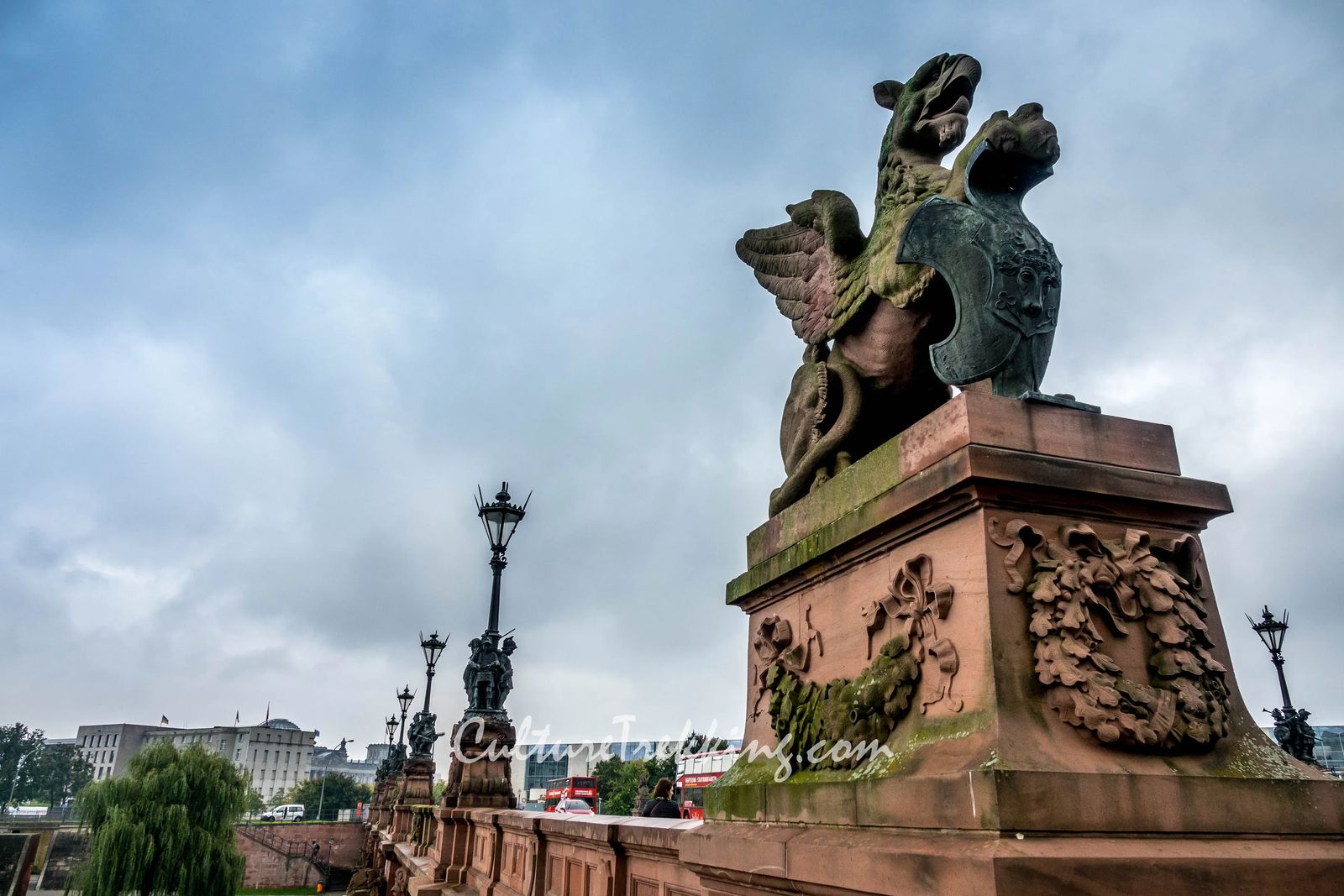 Sean, my guide, jokingly said that Germany models are paid to stand there with an American Flag and expect a tip to do it. If despite knowing this, you would still like to visit then feel free. Yet, I preferred to take a seat at the cafe across the street and watch the hoards of tourists take their photographic momentos. I refused to take a picture of this, as I don't really want to encourage people to visit this site and instead visit key points to the winning the war like this bridge that played a huge role in the battles of liberating Berlin.
Sammlung Boros Bunker
It was a little chilling for me to stand on the street corner and see this, now converted, bunker. Sean said that he had a visitor who came, and he started to explain what it was and what it is now used for. A woman in the group chimed in with a shocking revelation. She explained how it felt to be in the bunker with her Mother and sisters hunkered down and feeling the vibrations of the bombs landing.
It gave me chills to think of how scary it must have been for them, yet torn over the crimes their leaders committed against the Jewish people. Yet, as with most of Berlin - they are moving away from their past and repurposing the dark into light.
This bunker now houses a contemporary art collection from international artists' from the 1990s onward. While I didn't have time to go in, it is definitely on a 'must-see' list for me when I return.
Wrapping Up My Tour of Berlin in 12 Hours - Moving on to Backpacking Eastern Europe
While there was so much more I was able to explore and discuss with Sean (see the video above) this will give you some ideas on how to best explore Berlin in one day. Despite hearing how boring, and rude Germans were/are - I found it to be quite the opposite. The city holds a special place in my heart because of the things I learned.
The people there are private, and passionate and want to move forward from their past - which is what most tourists come there to see. So if you have limited time to see Berlin, I would highly recommend choosing from the map above, book with Berlin Historical Walks (not sponsored to say this ), and I guarantee Sean will be able to change your mind about this city and its people.
Like it? Pin it! Sharing is Caring!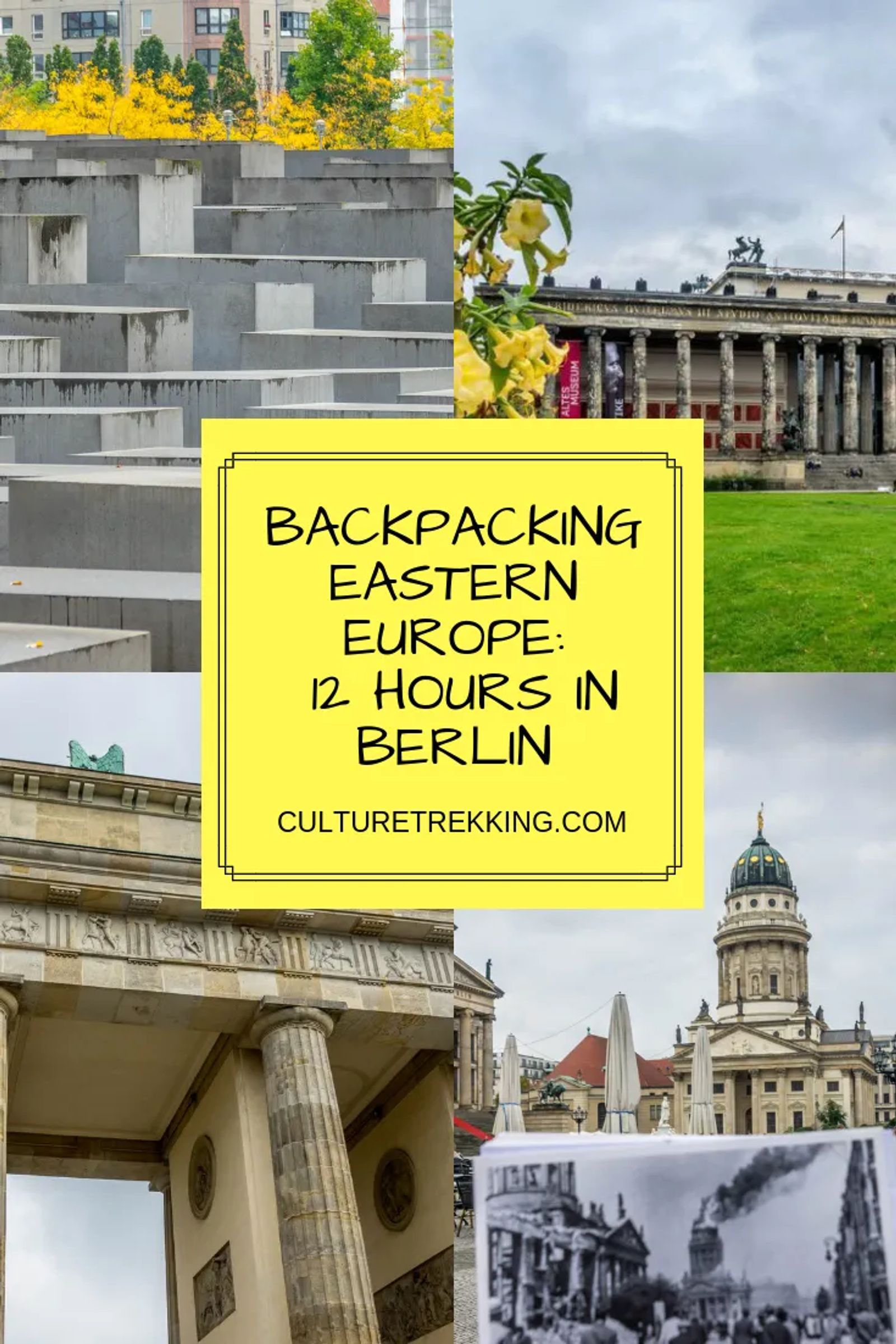 Traveler Tip: Make sure you reserve your seat on the train prior to leaving the train station when you arrive. This will either give you more time, or save you from camping overnight at one of the busiest and most complicated train stations in Europe.
Transportation in Berlin
The train system in Europe and walking is my preferred method, as it is cheaper than flying to each individual country when backpacking eastern Europe and attempting to get around Berlin.
They also have the Berlin Welcome Card, that for around 20 Euros you can get unlimited public transport and entrance to 200 sites.
Transportation Accessibility in Berlin
What I really appreciated about Berlin, being a Physician Assistant that works with the Elderly, I loved how accessible everything was. There is a real emphasis on allowing everyone to enjoy Berlin. They even have tours specifically for those with disabilities in mind.
Where To Stay in Berlin, If You Have More Time