Top 5 Hidden Gems of Wales
Wales is a top tourist destination. It has some of the most breathtaking scenery in the world and is swimming in myth, legend, and history. What can I write about Wales that hasn't yet been discovered? If there are a few hidden gems left, do I want to advertise them to the world? During a Facebook discussion, a US traveler queried, "Is it possible to do an American style road trip in the UK?"
In the States, the US Forest Service allows dispersed camping on the majority of its lands and parks, which makes travel reasonably inexpensive.
Well, this got my mind working overtime as this is something I wish the UK was more open to..... freedom to roam. Scotland already has this policy and wild camping is popular. England and Wales, unfortunately, lack 'the right to roam' countryside code. Although wild camping is still popular it is more challenging to achieve. We created WildDunk Camping to help you find your love for the great outdoors and reconnect with nature. We provide advice, accessories, training workshops, and overnight camp experiences in Carmarthenshire Wales. We will give you everything you need to start your own wild camping adventure.
Our home county of Carmarthenshire is the largest in South Wales and spans well into the Brecon Beacons National Park. This gives us a vast playground of mountains, lakes, rivers and hiking trails on our back doorstep. There are so many possible places we could have picked for this post but here are our best top 5 hidden gems in Wales:
1. Four waterfalls hiking trails:
Ystradfellte, Wales. These Idyllic walks take you through stunning scenery in the lush wooded valleys of the Brecon Beacons, and features the classic Welsh limestone landscape.
2. Aircraft Crash Sites
For any budding historian, these are a must visit. You can make singular visits to each, and tick them off as you find them, or spend a holiday trekking them all. Either way you choose to explore them it makes for an outstanding adventure.
3. Llyn y Fan
This is my favorite place on this list the Top 5 Hidden Gems of Wales. The most touristy mountains in Wales are Snowdon, Cadair Idris and Pen y Fan. These are the 4 tallest mountains in Wales. Picws Du, the peak at Llyn y Fan is small in comparison (at 749m) compared to Pen y Fan (at 886m) which makes it a less popular climb. For me, it is a nicer one, both physical requirements and the route itself. The path up Pen y Fan is called The Motorway it is a very busy and well-worn path. Llyn y Fan is a true gem.
4. Llansteffan Beach
Llansteffan Beach is thankfully not a top tourist destination. This spot tends to be shared between Tenby and Cefn Sidan at Pembrey. Llansteffan is hidden away between the two locations. There is also a fabulous castle to explore nearby, so you get two hidden gems for the price of one.
5. Lliw Reservoir
I wanted to add a reservoir to the list as Wales has many and they are generally top tourist places to visit. Usk is probably the most well known, and I came very close to choosing Swiss Valley. Lliw made the top reservoir spot because of the lovely cafe, making a great day out.
We hope to have inspired you to come visit more of our beautiful countryside. If you decide to visit Carmarthenshire Wales be sure to look us up and we can help guide you in your quest. You can find us on social media by using #wilddunk. Enjoy your adventures.
Author Bio:
Hi, my name is Sarah. I took voluntary redundancy earlier this year after taking a year off work to continue to care for my seriously ill teenage son. We live in South Wales, UK.
I am and always have been a keen outdoors enthusiast. I have been camping since I was 2 years old, along with brownies, guides, DofE and as a parent myself. Hiking has been a lifesaver for my mental health. In June I decided to use my 40+ years of experience to set up a small business, WildDunk Camping, aimed at helping others to reconnect with nature and discover their love for the great outdoors.
Where to Stay in Wales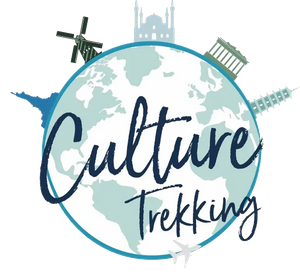 Culture - Connection - Art - Adventure