Site Statistics and Info:
Culture Trekking launched February 2017 with exponential growth in the last year. Site visits in 2017 were a mere 3,500, 2018 introduced a plethora of Culture Trekkers with over 25,000 visitors, and now 2019 is upon us and I'm ready to blow that goal out of the water.
Culture Trekking Site Statistics:
When hiring individuals I realize it comes down to what the numbers are. In my efforts to be completely transparent, here are my statistics for my website and social platforms so that you will know exactly what I can offer you.
Website Stats as of 2/26/19: 
Wordpress Followers: 97
  Domain Authority: 24
Page Authority: 33
Moz Ranking: 3.30
Top 5 Platform Referrals for 2018: Search Engines, Flipboard, Facebook, Pinterest, Twitter
Top Google Searches and Posts for 2018:
Before You Hike to Akchour Waterfalls in Morocco
Before You Hike to Akchour Waterfalls in Morocco
 Hiking Kodachrome Basin State Park Utah
Outlander Self-Guided Tour
Outlander Self-Guided Tour
Unique Things To Do In Dallas Texas
Google Analytics for last 28 days: Stats as of 2/28/19 --> Website Started Feb 2017
Users Monthly: 2k
Bounce Rate 6.1%
Top Countries: United States, United Kingdom, Canada, Netherlands, Morocco
Facebook Stats as of 2/28/19: --> Page Started June 2017
Followers: 5,223
Average Reach per Month:  7,131
Engagement: 13.7%
Instagram Stats as of 2/28/19: --> IG started June 2017
Followers: 4,224
Discovery Reach: 6,796
Impressions: 11,214
Men 53% ; Women 47%
Prominent Age Rage: 18-44 years old
Top Countries: United States, United Kingdom, Germany, Brazil, Italy
Top Cities: Las Vegas, Henderson, Los Angeles, New York, London
Email List as of 2/26/19: List started March 2017
Subscribers: 123
Open Rate: 13.1%
Click Through Rate: 3.1%
YouTube Channel Stats as of 2/26/19: YouTube actively started June 2017
Subscribers: 1,251
Watch time in minutes for 28 days: 6,800
                                                                                        Views for last 28 days: 1,400
                                                                                                       Impressions: 11,700
Twitter Stats as of 2/26/19: Joined Twitter Jan 2016
Followers: 952
Impressions: 4,902
Pinterest Stats as of 2/26/19: Pinterest started June 2017
Followers: 637
Average Monthly Viewers: 48,000
Engaged Countries: United States, Canada, United Kingdom, Germany
LinkedIn Stats as of 2/26/19: 
Followers: 263
Views per post: 34
Flipboard Stats as of 2/26/19: 
Followers: 36
Magazines: 15
Groups: Ultimate Travel Bucket List Group
Likes: 43 ; Flipped: 221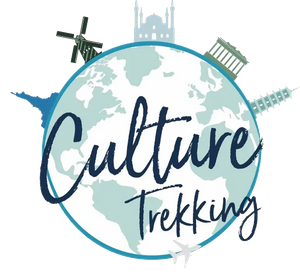 Culture - Connection - Art - Adventure