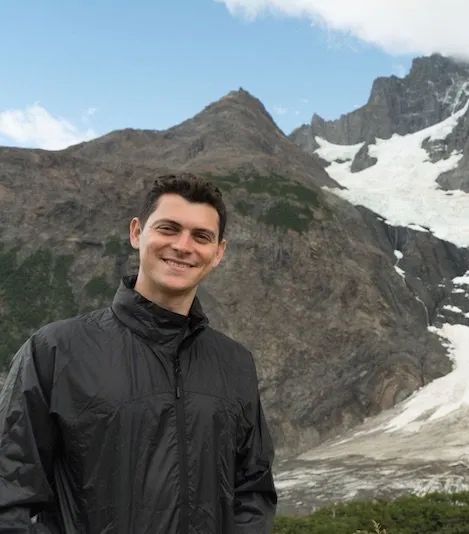 How to Experience Meaningful Travel: An Interview with Nomadic Matt
Hello Matt! I almost feel wrong saying Matt, I have always known you from your Superstar Blogging Course as Nomadic Matt. I have learned a lot from your courses, and have read a lot about you and your work, but my readers may or may not know you. Would you mind giving a brief background for them on how you got started in blogging, and how long you have been doing it?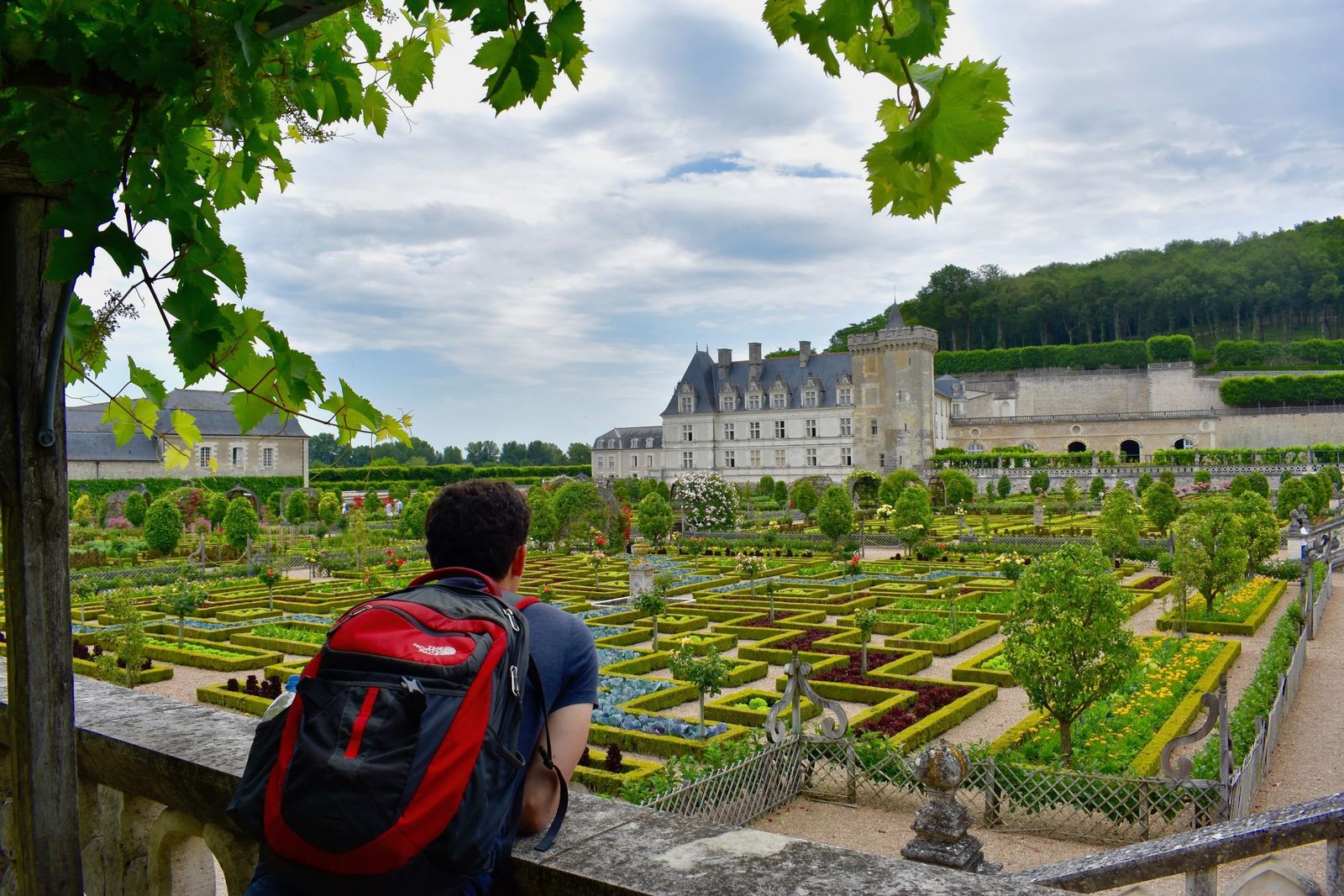 Matt: Thanks for having me, Janiel! For those of you who don't know me, I'm Nomadic Matt. For the past decade, I've been traveling the world and blogging about budget travel at nomadicmatt.com. My goal is to help make travel accessible by showing people how to travel cheaper, better, and longer. I started blogging back in 2008 as a way to showcase my writing. I wanted to be a travel writer, and I figured creating my own website would be a good way to highlight my abilities.
While that didn't exactly work out, my website became popular in its own right, and I actually write my own budget travel guides these days. So, while things didn't work out as I planned, they definitely still worked out! In addition to running a blog, I also manage a media school, a charity, an online community of 20,000 travelers from around the world, and the world's biggest travel conference. Oh, and I somehow still find time to travel too!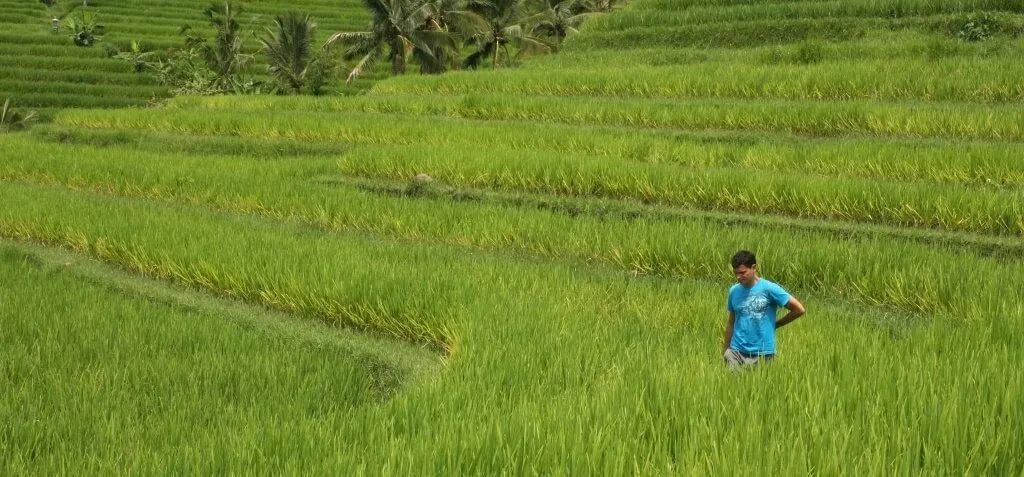 Let's get into the meat of what I wanted to ask you about, how to find meaning behind the destination. In one of your articles, you suggested Viz eats, where you can go and eat with locals. How else do you connect with locals in a country or city that you may or may not speak the language? What would you suggest for those who are introverted vs extroverted?
Matt: We're living in the golden age of budget travel, with cheap flights and the sharing economy giving us an infinite amount of choice when it comes to travel experiences. If you don't speak the language in the destination you're visiting, there are still plenty of websites and apps you can use to have unique, local experiences. Some of my favorites are:
Couchsurfing.com: where you can meet with or stay with locals.
Meetup.com: a great platform for finding people who share similar interests.
Vayable.com: a website that offers unique tours and travel experiences.
Blablacar.com: a rideshare program where you can share a ride with locals.
By embracing these non-traditional platforms you'll be able to have an experience that is unique and centered around local interactions. The best thing about these platforms is that you can enjoy them even if you're an introvert. You'll need to push your limits a little bit, but both introverts and extroverts will be able to take advantage of the sharing economy. You've just got to be willing to take the plunge!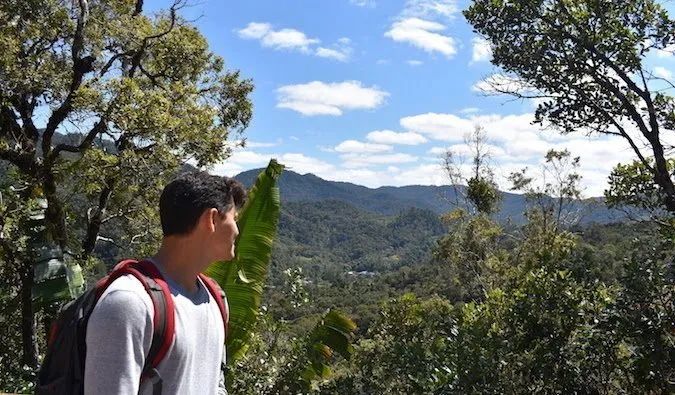 When you make the effort to connect with the locals, do you find that you remember these trips more than others, or are these the trips that hold more meaning for you?
Matt: Not only does connecting with locals make the trips more memorable, but it adds depth to your travels as well. You'll find out new tidbits about the culture, discover hidden restaurants or attractions, and see the destination from a more nuanced perspective. At the end of the day, it's the people you meet that really make your travels the incredible experiences that they are. But it doesn't always have to be locals — meeting other travelers can be just as insightful and rewarding. So always be willing to meet new people when you're traveling. You never know just what opportunities will come your way because of it!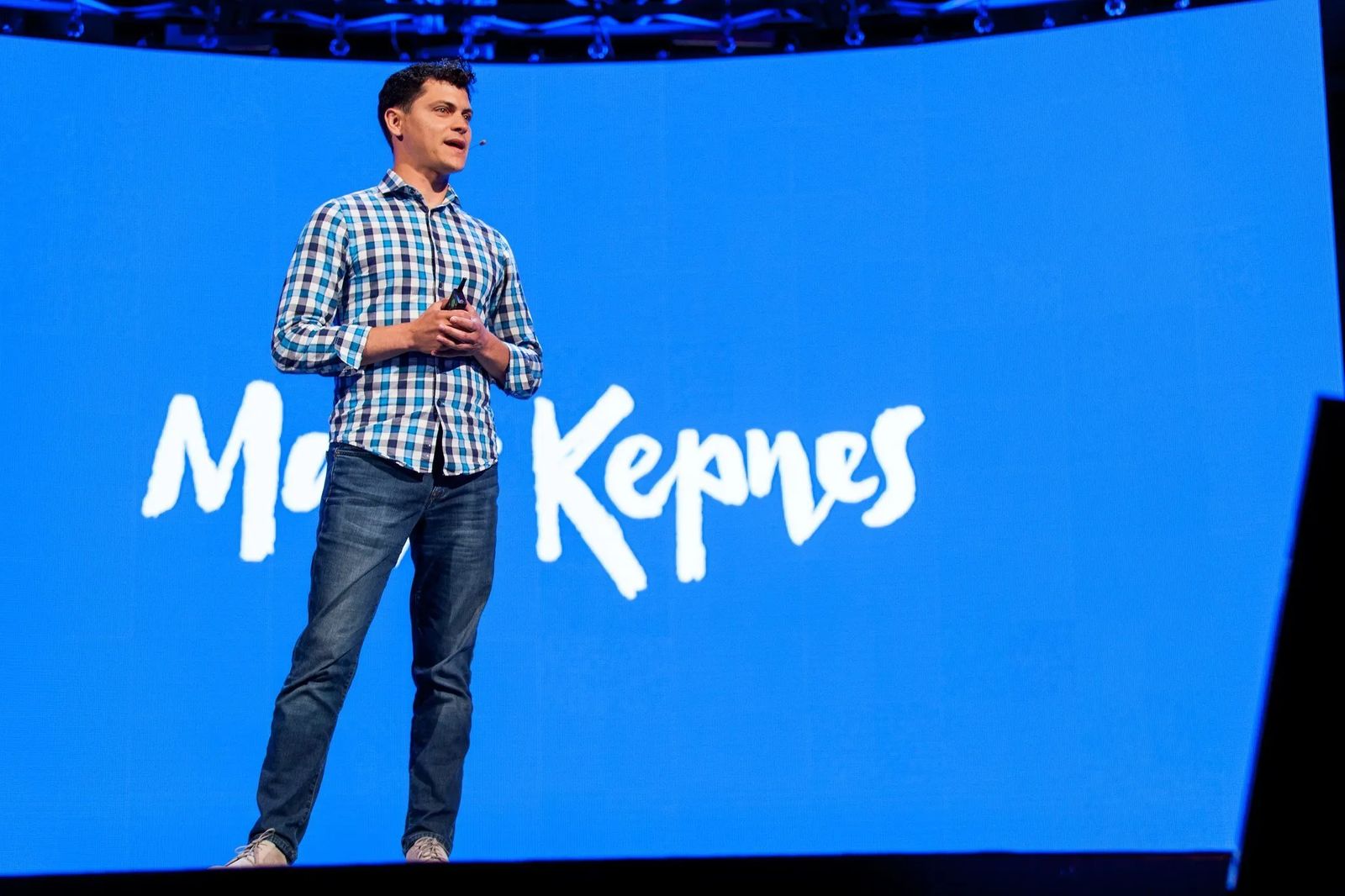 Do you have any volunteering groups, organizations that you know of that could make travel more meaningful? I'm thinking of those who want to give back, have skills, but in some areas may not be as welcome as others. For example, I work in the medical field and when I asked a friend in Jordan if they needed medical aid for the refugee camps. The response was, 'We can help ourselves, these are people not some animals in a barn that you can come take photos with to feel better about yourself'. So I would ask you, in your professional opinion, what is the best way to volunteer for a few days, weeks or years? Do you have any organizations you would recommend?
Matt: Volunteering abroad can be tricky, as you want to make sure you're working with a group or agency that is helping make real change as opposed to just offering tourists a chance for a photo op. There are plenty of travel scams out there that offer shady "volunteer" experiences to tourists that actually do more harm than good. So when it comes to volunteering, research is vital. I would also encourage people to look for opportunities that last weeks (or more) instead of days. Volunteering anywhere for just a couple of days, I would say, isn't really going to make a huge difference; that's the kind of experience that is there to just make travelers feel better. If you want to make a lasting difference somewhere, spend a few weeks volunteering. That will give you time to fully learn your role and make a lasting contribution.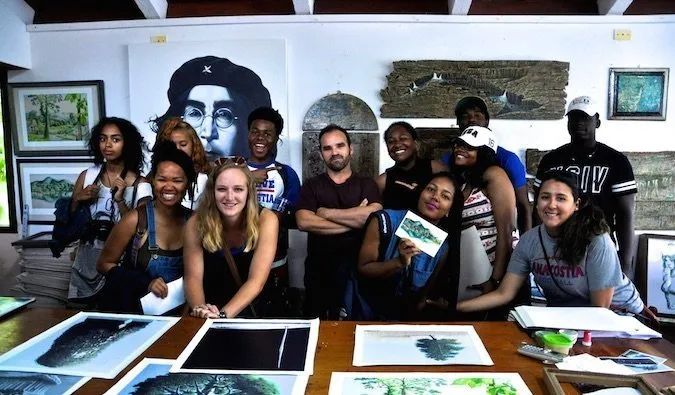 I know you have your own non-profit you have started. Can you tell me a little bit about that and what made you want to pursue establishing FLYTE?
Matt: The Foundation for Learning and Youth Travel Education (FLYTE) is a non-profit that helps high school students in underserved communities travel abroad with their classmates. Every year, we send a group of students abroad to a country of their choosing. So far, we've sent students to Mexico, Cuba, Ecuador, and Guatemala. Many of these students have never left the USA, so these trips open the world to them and show them just how transformative travel can be. As travelers ourselves, we're all aware of the amazing and eye-opening experiences that travel can offer. These experiences are a privilege not everyone has the opportunity to enjoy, so I wanted to create a project that enables everyone to see the world with their own eyes with the hope that these experiences will encourage them to travel more in their personal life. The more we travel, the more cultural bridges we build and the more understanding we create. And I think the world needs a lot more of those two things these days!
Being a person who has traveled so extensively, having books, websites, non-profit program, and now Travel Conferences. Do you ever find yourself feeling isolated or lonely? If so, who is the go-to person that helps you out of that feeling? If not, what do you do to combat this loneliness or are you just too busy to think about it?
Matt: I've always been more introverted than extroverted, so I actually enjoy those rare moments when I'm alone. It gives me time to catch up on things like reading and writing and gives me more mental space and freedom to relax. While I love meeting new people, both at home and abroad, I also value my personal time so whenever I feel the need to connect I'll make sure to reach out to my friends and make plans. Whether it's dinner, drinks, or going to see some music, I think having a community is what helps keeps me sane when I need a break from work.
As an entrepreneur, there is always more work to be done so I could easily spend my days and nights hunched over my laptop. Having friends I can escape to not only gives me a reason to take a break from work but it gives me time to refresh and recover, and it gives my brain a chance to digest everything that I'm working on. So, while I am always comfortable being alone, I think it's important to have people you can turn to whenever you feel the need to connect.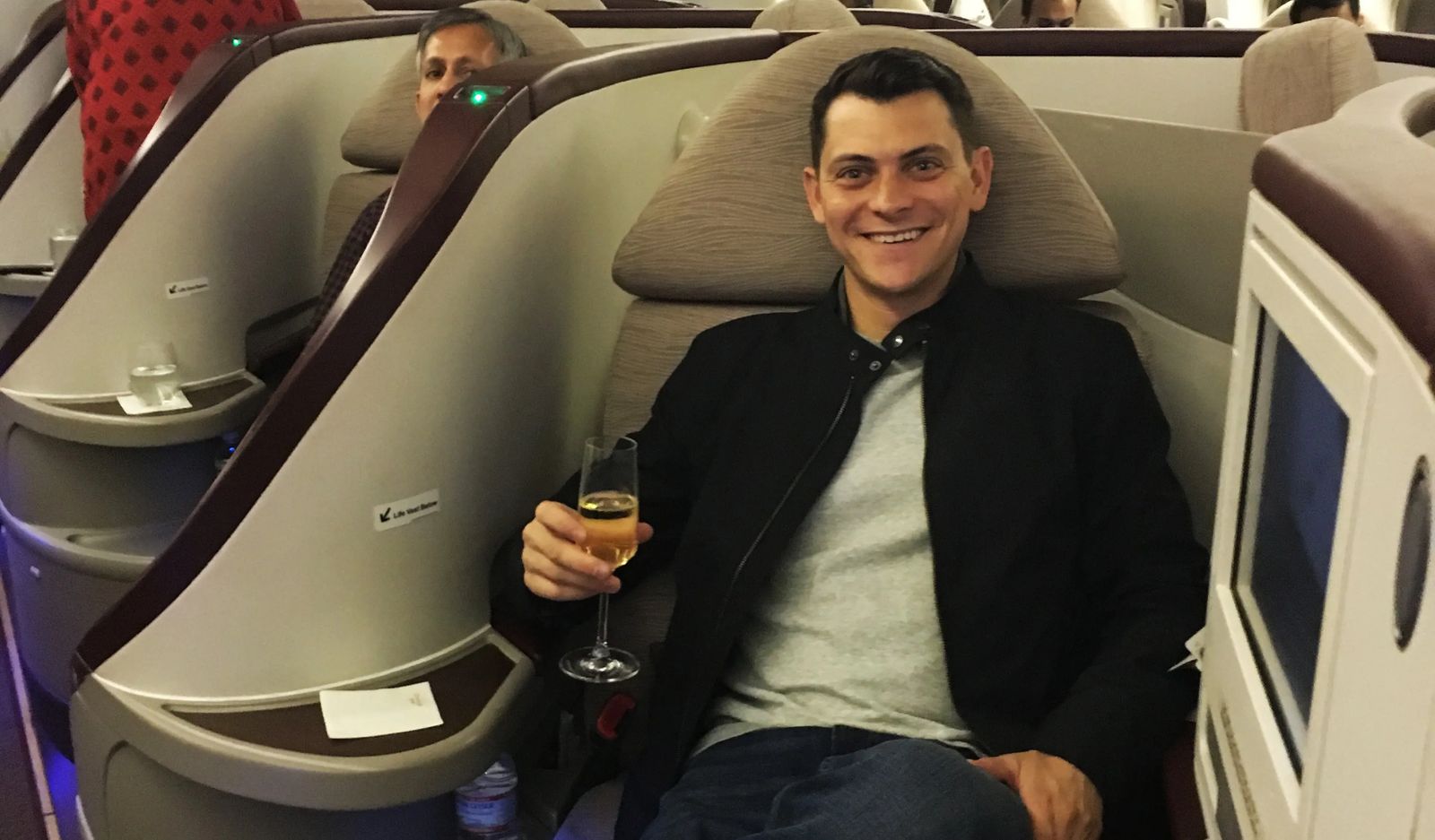 I always feel like laughter is the best medicine, there is nothing like endorphins coursing through the veins. So my last question is this…what is the funniest travel story you have?
Matt: I think the best stories are always funny in hindsight, though at the time they might not seem so funny. The best example of this from my travels happened when I was backpacking around Spain. I awoke to the noise of one of my dorm roommates banging on the door as he had locked himself out.
I reluctantly rolled out of bed to let him in before plopping back down into my bunk. But then I noticed something: a terrible smell. The smell, it turns out, was coming from my hand. It was shit. I immediately got up and rushed to the bathroom to find shit all over my hands, as well as the doorknob and trailing back to the bed of the backpacker who I just let in. He had shit himself. I confronted him about it, but he tried to say it wasn't him…even though the evidence clearly proved otherwise. Later that day I checked out and went to a hotel. I figured some privacy was worth the extra cost — especially if it meant no one shitting in my room!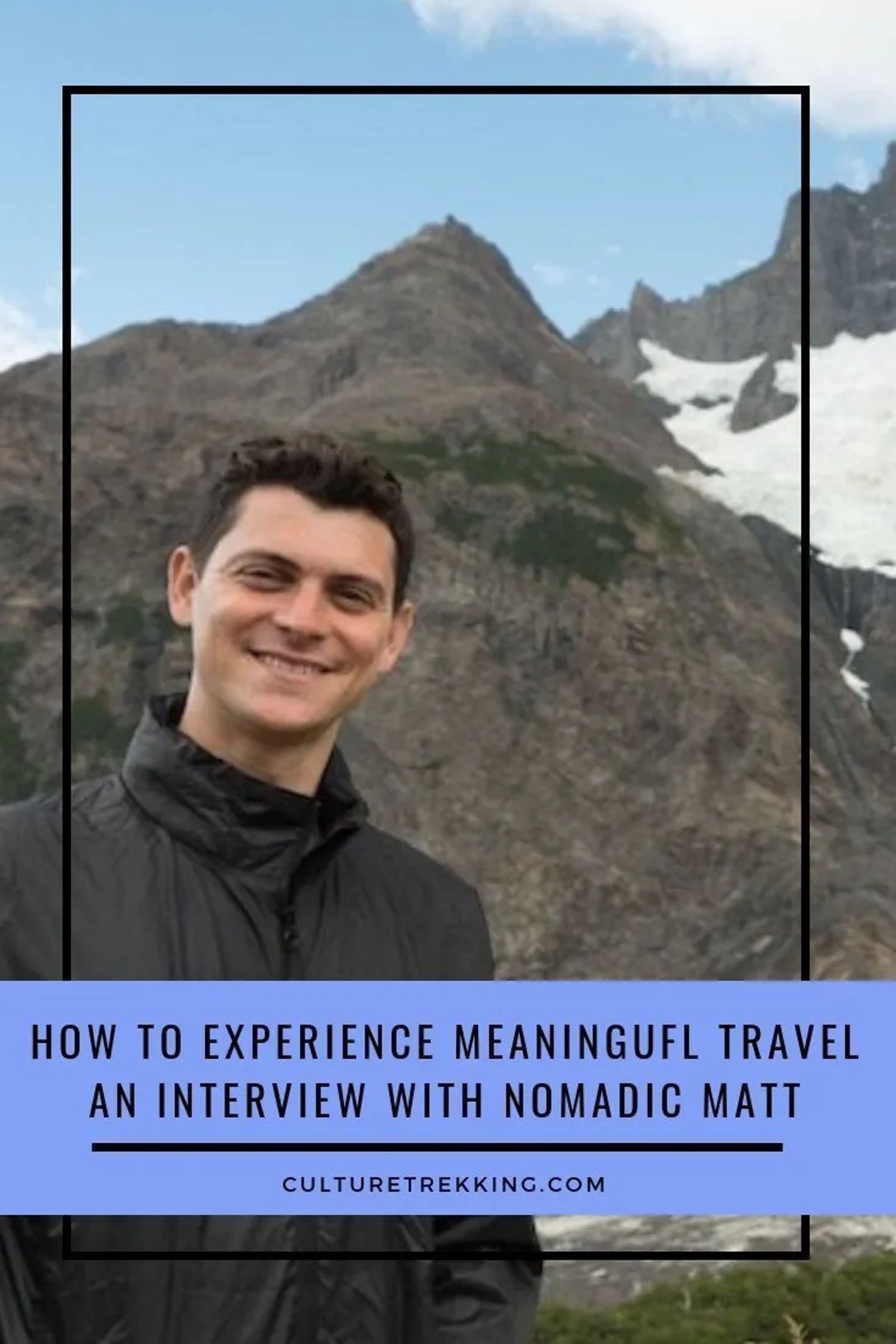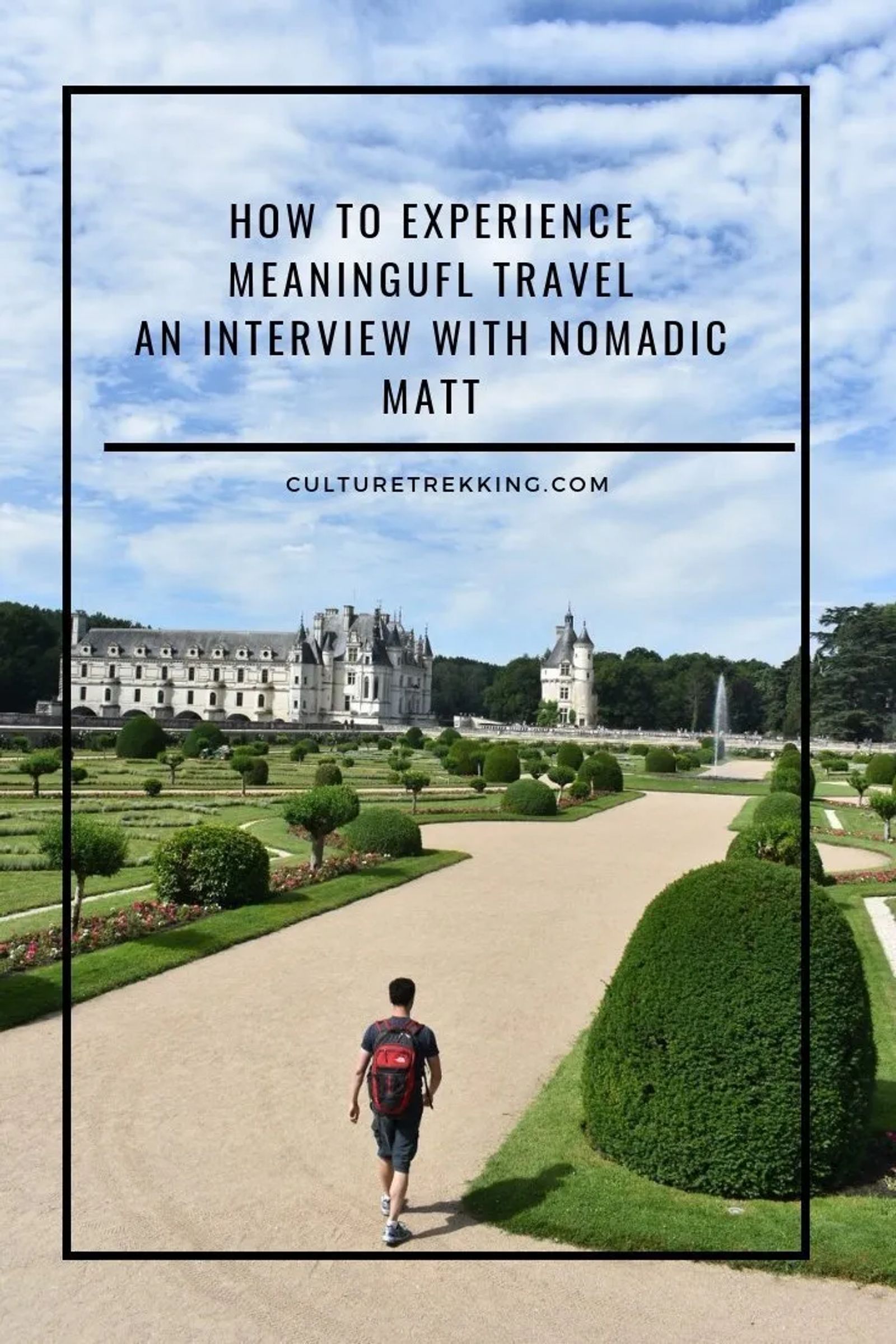 Well Mr. Nomadic Matt, it has been a real pleasure getting to know you on a more human level. I appreciate you taking your time out of your schedule to do this. I wanted to also say thank you, from the bottom of my heart for always being upfront, open and honest about all of your work, courses, and conferences; and thank you for being open and honest about your answers today. If anyone had questions, where can they reach you or your team?
Matt: You can find me on Facebook, Instagram, and Twitter and you can also email me anytime. And if you want to connect with other travelers from around the world, feel free to join our awesome travel community!
Thank you again, be sure to check out his latest books—they have really helped me when I have been traveling through Europe.
As Always……Happy Travels, Happy Tales, and See YOU on the Flip Side.
If you enjoyed this article, you may also enjoy:
An Interview with Jordan : How to Tour Jordan and so much more
An Interview with Amsterdam
An Interview with Slovakia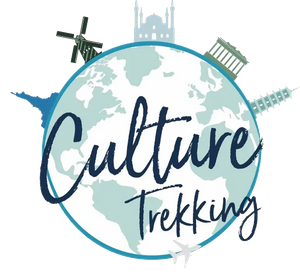 Culture - Connection - Art - Adventure