Places I have been...
I don't really put this here to brag, more to help myself keep count because people ask me all the time - so for the curious minds here it is: 26 of 196 Countries, 5 of 7 Continents, 28 of 50 States with more adventures to come...
Austria: Vienna
Argentina: Buenos Aries
Belize: Belize City (twice)
Belgium: Brussels
Canada: Banff National Park, Calgary
Costa Rica: Monteverde Cloud Forest
Chile: Santiago and La Serena
Czech Republic: Prague
Guatemala: San Pedro La Laguna (near Lake Atitlan)
Grand Cayman: Rum Point, George Town, Bodden Town
Germany: Berlin
Greece: Mykonos, Athens, Delos
Honduras: Roatan
Italy (twice): Rome, Florence, Pompeii, Amalfi Coast, Naples, Venice
Israel: Caesarea, Mt Carmel, Nazareth, Jerusalem, Sea of Galilee, Capernaum, Sepphoris, Valley of Doves, Tabgha, Mt of Beatitudes, Tel Hzor, Tel Dan, Caesarea Philippi, Mt Bental, Bethsaida, Bet Sha'en, Masada, Qumran, Mount of Olives, Garden of Gethsemane, House of Ciaphias, Mea Sharim, Bethlehem, Grotto of St Jerome, Church of the Nativity, Temple Mount, Pool of Besthesda, Via Dolorosa, Western Wall, Garden Tomb, Tel Aviv.
Jordan: Petra, Wadi Rum, Amman, Jerash, Kerak, Al Beidha (aka Little Petra), Mt Nebo
Jamaica: Ocho Rios, (hiking in Jungle, hiking up a river with waterfalls, tasting wild spices & chocolate plants-- with Carolyn Barrett Adventures but have no clue where she took us- but the trip itself was brilliant)
Mexico: Cozumel (twice), Costa Maya (twice), Playa Del Carmen (twice), Cabo San Lucas
Morocco: Rabat, Marrakech, Essaouira, Chefchaouen, Akchor (and Akchour Falls), Imsouane, Agadair, Casablanca, Imlil Valley
Netherlands: Amsterdam, Den Hague, Zan Schaanse, Utrecht, Delft Peru: Lima and Pisco
Poland: Krakow, Warsaw, Gdansk
Scotland: Edinburgh, Isle of Skye, Stirling, Aberdeen, Cairngorns National Park, Elgin, Fort William, Loch Lomond, Durness, Inverness, Oban, Dunrobin, National Trossachs Park, Fingal's Cave
Switzerland: Zermatt
Turkey: Istanbul
United States:
Arizona Grand Canyon National Monument, Tuscon, Phoenix, Page
Alaska Jeanau, Ketchikan, Glacier Bay National Park 
Arkansas Ouachita Falls National Park, Ozarks National Park
California San Fran, San Diego, JTree national park, Lone Pine/Mt Whitney, Anaheim, Long Beach, Fresno, Death Valley national park, Sacramento
Colorado Denver, Fort Collins, Greeley, Loveland
 Florida Tallahassee, Port Canaveral, Orlando, Miami, Fort Lauderdale, Crystal Rivers
Georgia Atlanta
Hawaii Maui, Honolulu
Idaho Boise, Twin Falls, Idaho Falls, Rexburg, Sugar City, St Anthony, Grand Teton National Park
Illinois Chicago, Nauvoo
Indiana Indianapolis
Louisiana New Orleans
Maine Kennebunkport, York Maine, Nubble Lighthouse
Massachusetts: Boston
Nevada Las Vegas, Zzyx Road, Wendover, Summerlin, Henderson, Lake Mead National Park, Red Rock National Park, Wendover
New Mexico Albuquerque, Sante Fe
New Hampshire: Hampton Beach
New York New York
Oregon Portland, Bandon, Silver Falls State Park, North Bend, Shores Acre State Park, Facerock Beach, Grants Pass
Philadelphia Pittsburgh
Tennessee Nashville
Texas Dallas, Austin, San Antonio, Montgomery, Houston, Galveston
Utah Salt Lake City, Logan, Cedar City, Zions National Park, Bryce Canyon National Park, Moab, Canyonlands, Uintah National Park, Antelope Island, Capitol Reef National Park, Lake Powell, Manti, Vernal, Provo, Orem
Virginia Virginia Beach, Norfolk
Wyoming  Jackson Hole, Yellowstone National Park
Washington D.C.
Washington: Seattle
Up Next: 2019 Tentative Plans:
Sept: TBEX Con 2019 in Billings Montana
Bucketlist Destinations:
Montenegro, Croatia, Slovenia New Zealand and Australia Iceland Nepal: Katmandu w/ Hike to Everest Base Camp
China: hoping to see the floating mountains
Mongolia: Tsaatan Community in Dakha, and Ulaanbaatar religious sites
England, Bali, Japan, Madagascar, Borneo, Mozambique
Bucket list Sites or Activities:
Scuba Dive Mozambique
Learn from a Bushman in Austrailia
See the Glow Worm Caves in New Zealand and tour with the Maori people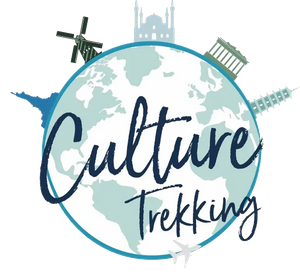 Culture - Connection - Art - Adventure