Sailing on the Sea of Galilee
Anciently, the site of Banias was a center for the cult worship of Baal (storm and fertility God); but as Greek culture began to manifest itself in the Holy Land, Banias became a center for the worship of Pan (God of shepards/forests/mountains/rivers), a Greek deity that had horns and goat legs. The worship of Pan continued through the Roman period in which Jesus lived. Carved representations of Pan were placed in rock niches in the cliffs of Caesarea Philippi, where the people came to worship.
This place had such a long history of idolotry, that "Jesus came into the coasts of Caesarea Philippi" and "asked his disciples, Whom do men say that I the Son of man am? And they said, Some say that thou art John the Baptist: some, Elias; and others, Jeremias, or one of the prophets. He saith unto them, But whom say ye that I am?
"And Simon Peter answered and said, Thou art the Christ, the Son of the living God.
"And Jesus answered and said unto him, Blessed art thou, Simon Bar-jona: for flesh and blood hath not revealed it unto thee, but my Father which is in heaven," (Matt 16:13-17)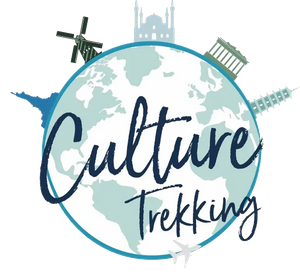 Culture - Connection - Art - Adventure