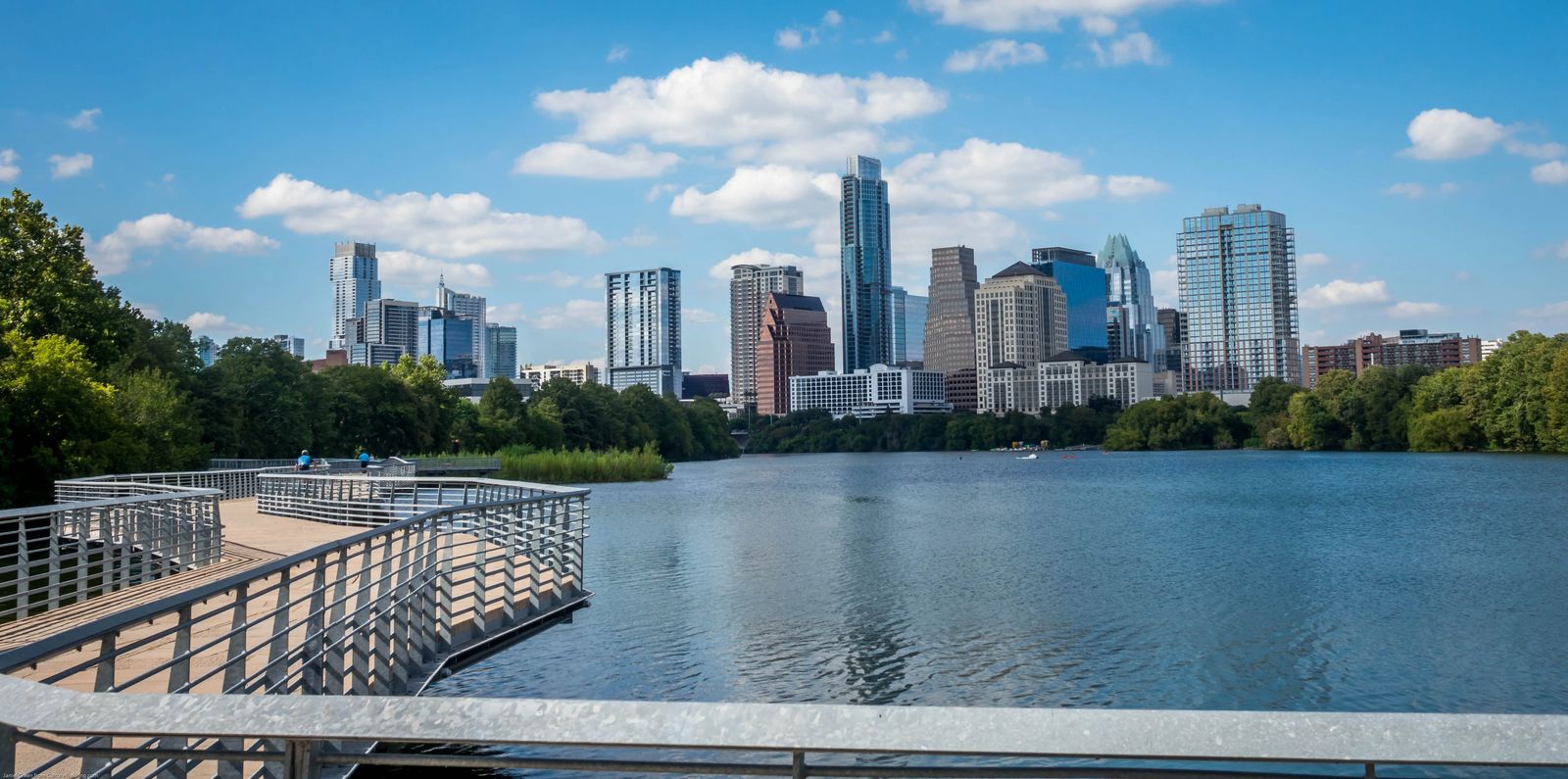 10 Unique Things to do in Austin Texas
Austin Texas the music capital of the south, home of artists, vagrants, and those who have a passion for beer and all things weird. Should you find yourself in this eclectic capital of the world, here are 10 Unique Things to do in Austin Texas: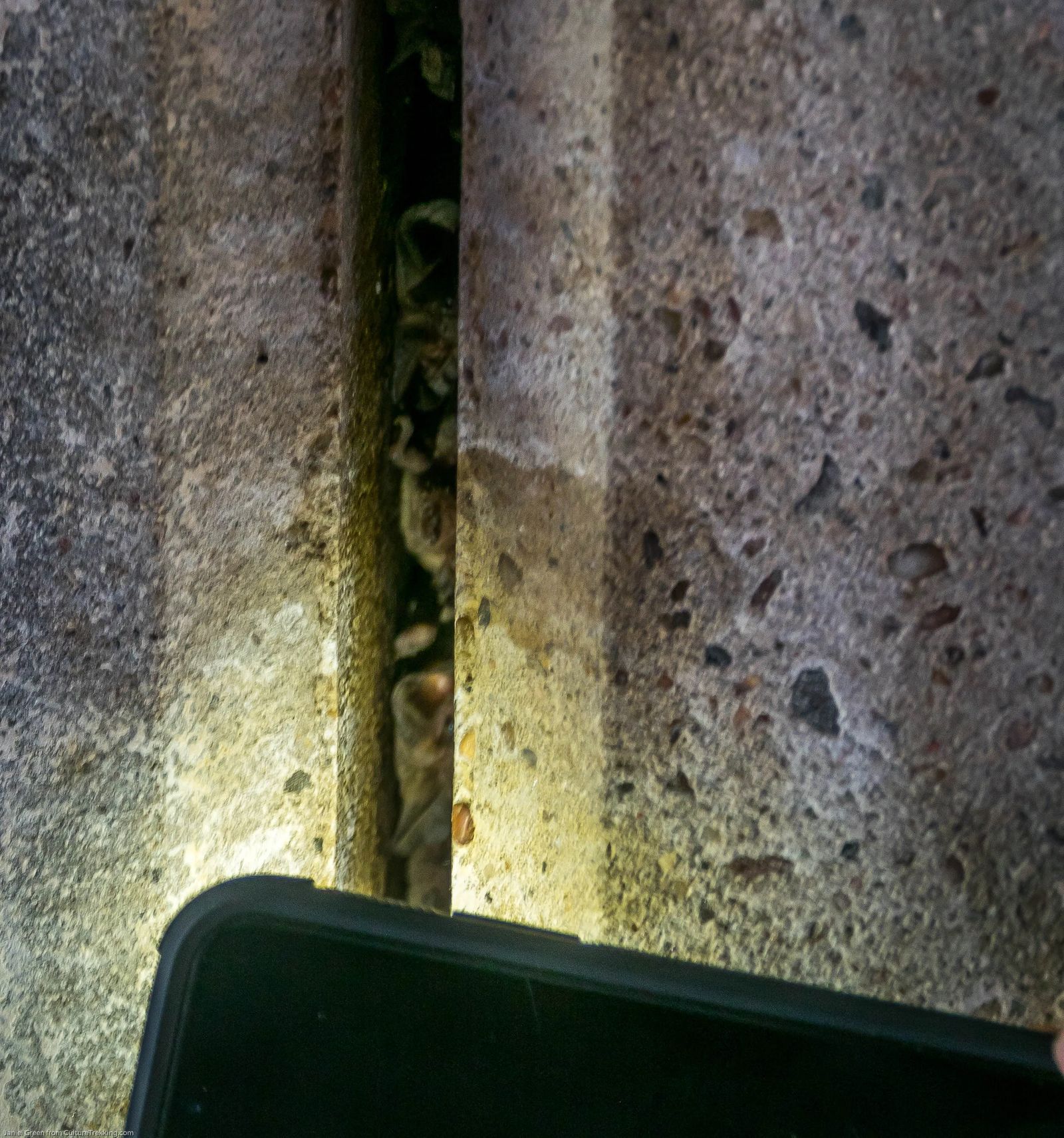 1- The Bats
After living in Dallas for two years, and having made several trips to Austin....I had never heard of the 'Bats of Austin'. So this is why I'm including this on my list of Unique things, because if I didn't know about it, maybe someone else wouldn't have known about it. The story of the Bats is that somewhere south of Austin the natural caves that these bats lived in was destroyed. This caused a mass migration of these bats to somewhere safe, naturally, they picked Congress bridge.....because where else would creatures of the night feel more comfortable than a bridge associated with politics.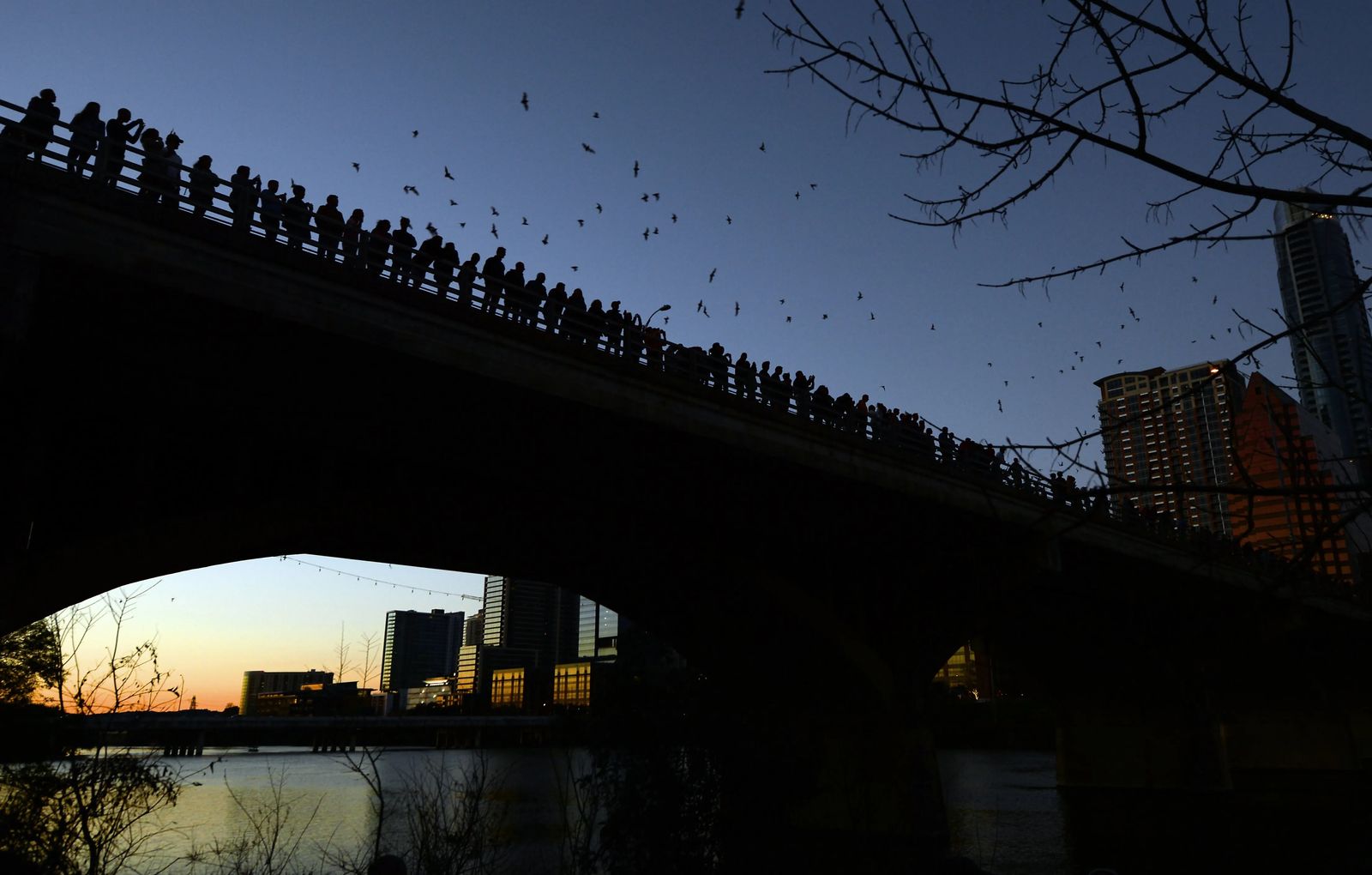 If you get a chance to, wander down to Congress bridge around the time the sun goes down you will be greeted by a swarm of 1.5 million bats exiting the bellows of Congress bridge. These bats exit from beneath the bridge all at one time, giving those on the bat viewing platform below quite the show. Once they exit, they swarm in a circle until most of the bats have exited the bridge then as one bat cloud swarm their way up and down the Colorado River eating around 1000 mosquitos each. It is very difficult to get a clear picture of this swarm when they emerge, due to it being so dark. Another way to see these blind fuzzy creatures is by participating in our next Unique thing to do in Austin Texas The Bike Tour.
I was so nervous to go on this bike tour, my internal dialogue went something like this, "Your over-weight, you have a bad back, what if you have to pee? They are going to leave you and charge you more for how slow you are. It is too hot and you won't enjoy it. Remember how you almost passed out the last time you got overheated?".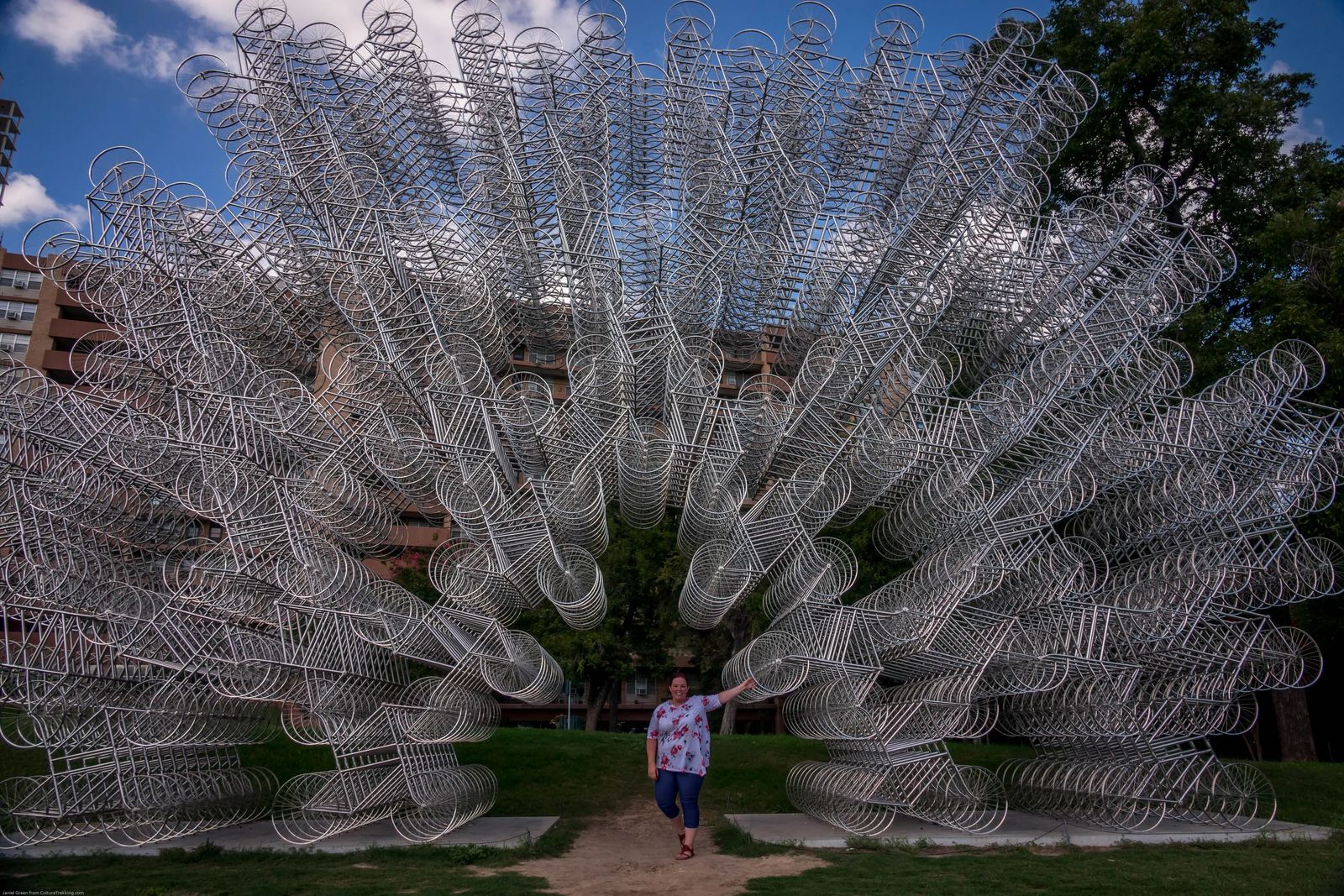 This is what the mind does my friends, it tries to limit me in an effort to protect me from any additional pain. What my job is, is to create a mantra to be able to push through that protective barrier (reasonably) and allow myself to take the risk to enjoy something I otherwise would have limited myself from experiencing.
Yes, the bike ride was hot, I was sweating like a blacksmith wearing wool on a summer day, BUT as soon as you start riding you get the wind in your face and it's really not as bad. Austin is relatively flat with minimal hills, so it is the perfect place to do your first bike tour. You will see Congress Bridge, several statues of important figures of Austin, The Capital Building, Wildlife, beautiful skylines, Hope Gallery and so much more.
I took Barton Springs Bike Tour (Austin, in a Nutshell, is the Tour I did) and the guys were so incredibly helpful, they can pick you up and drop you off at your hotel/Airbnb etc.. They do have water, but if you are planning on going during the summer, make sure you eat first and hydrate well as it is a 2.5-hour bike ride (comparatively you get more bang for your buck by going with these guys).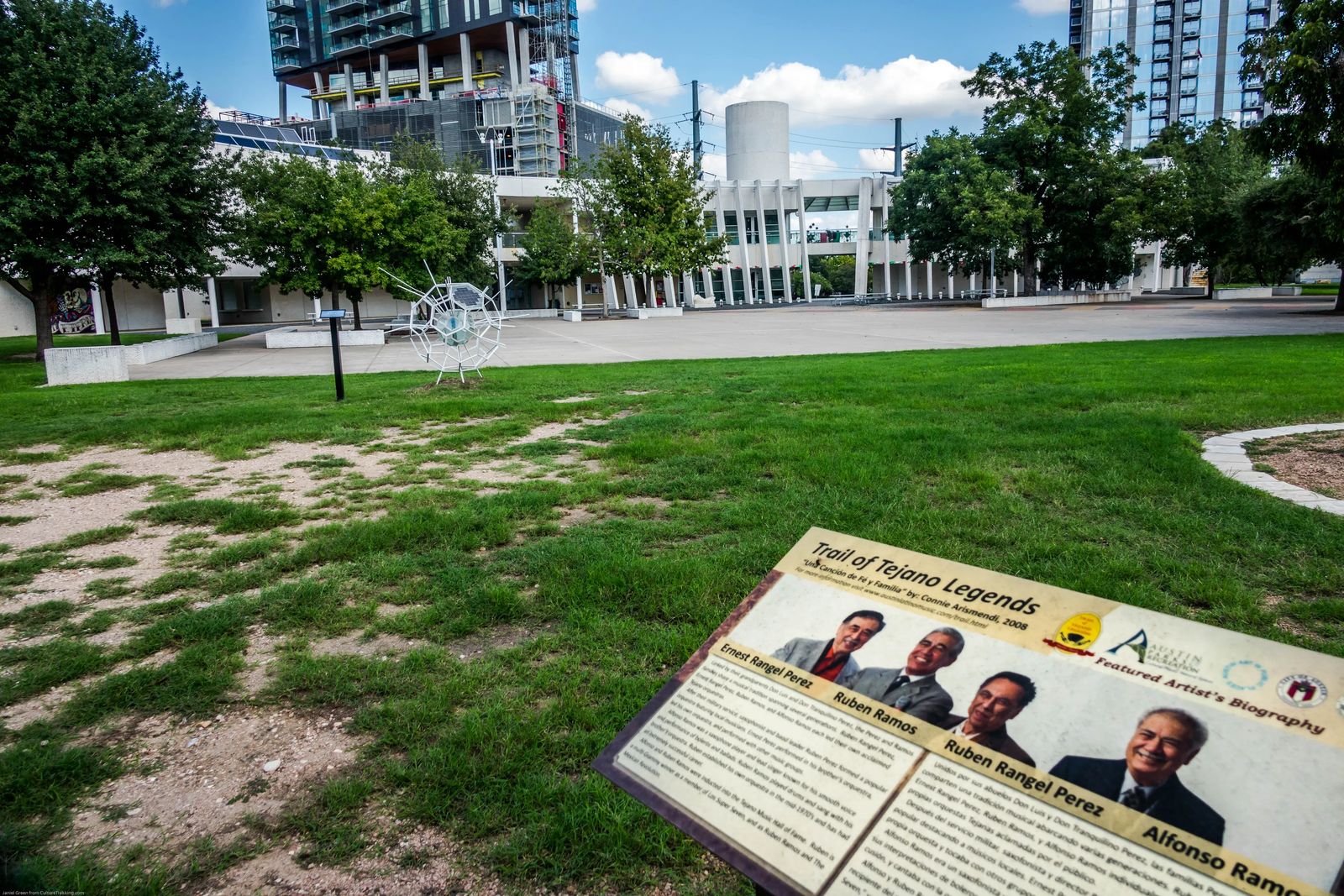 I can't mention Austin without mentioning the cultural aspects that helped create this unique city. The Hispanic Culture is still alive and well in Austin and throughout much of Texas.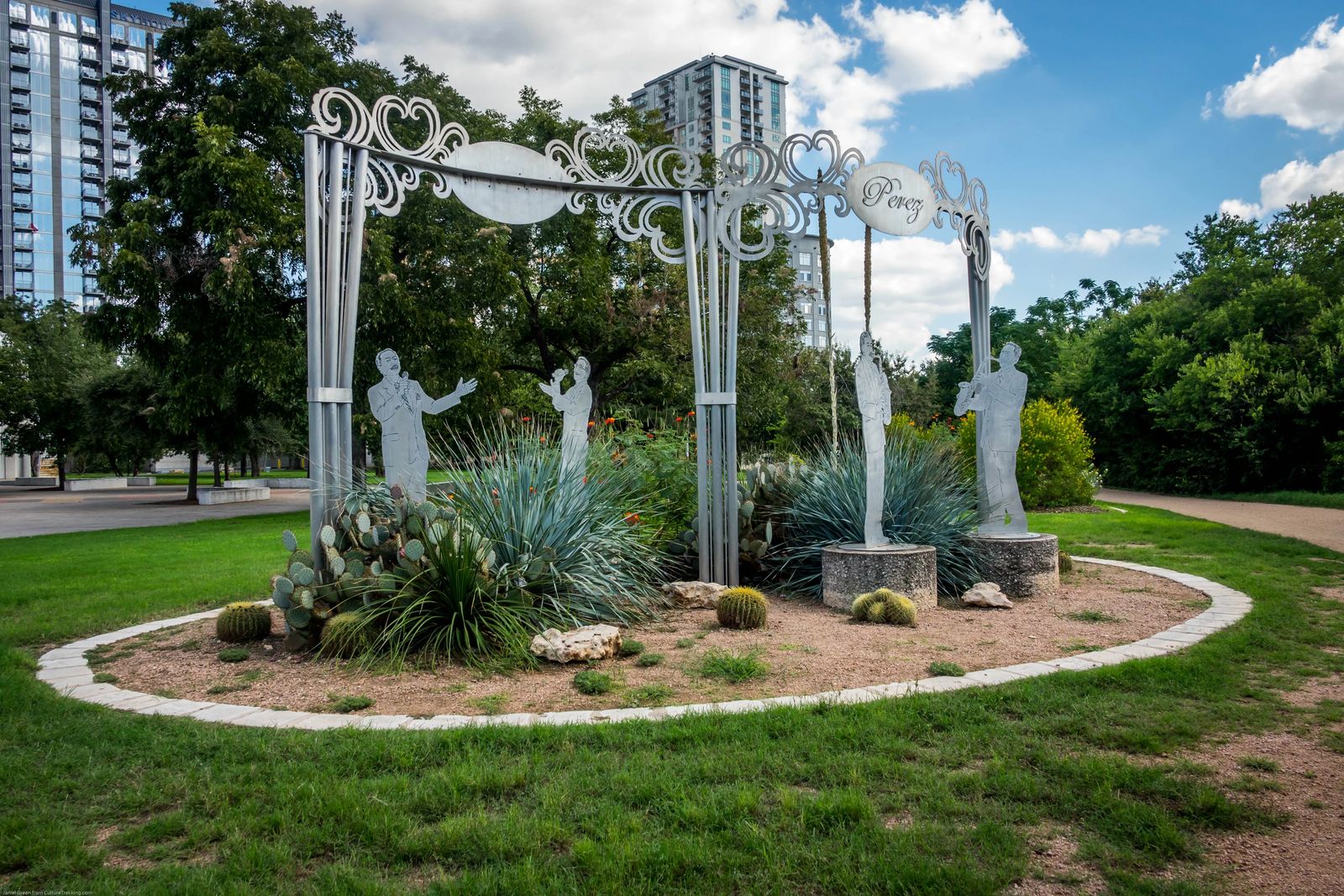 Here you will be able to see cultural art pieces by the Mexo-American Community, participate in activities like Dia De Los Muertos. They also are host to teen development programs, creative arts programs and offer a variety of ways to connect with the local community.
So maybe try something a little different in your travels and utilize your time to volunteer and connect with the cultural community of Austin.
4- Climb a 'Mountain' in Texas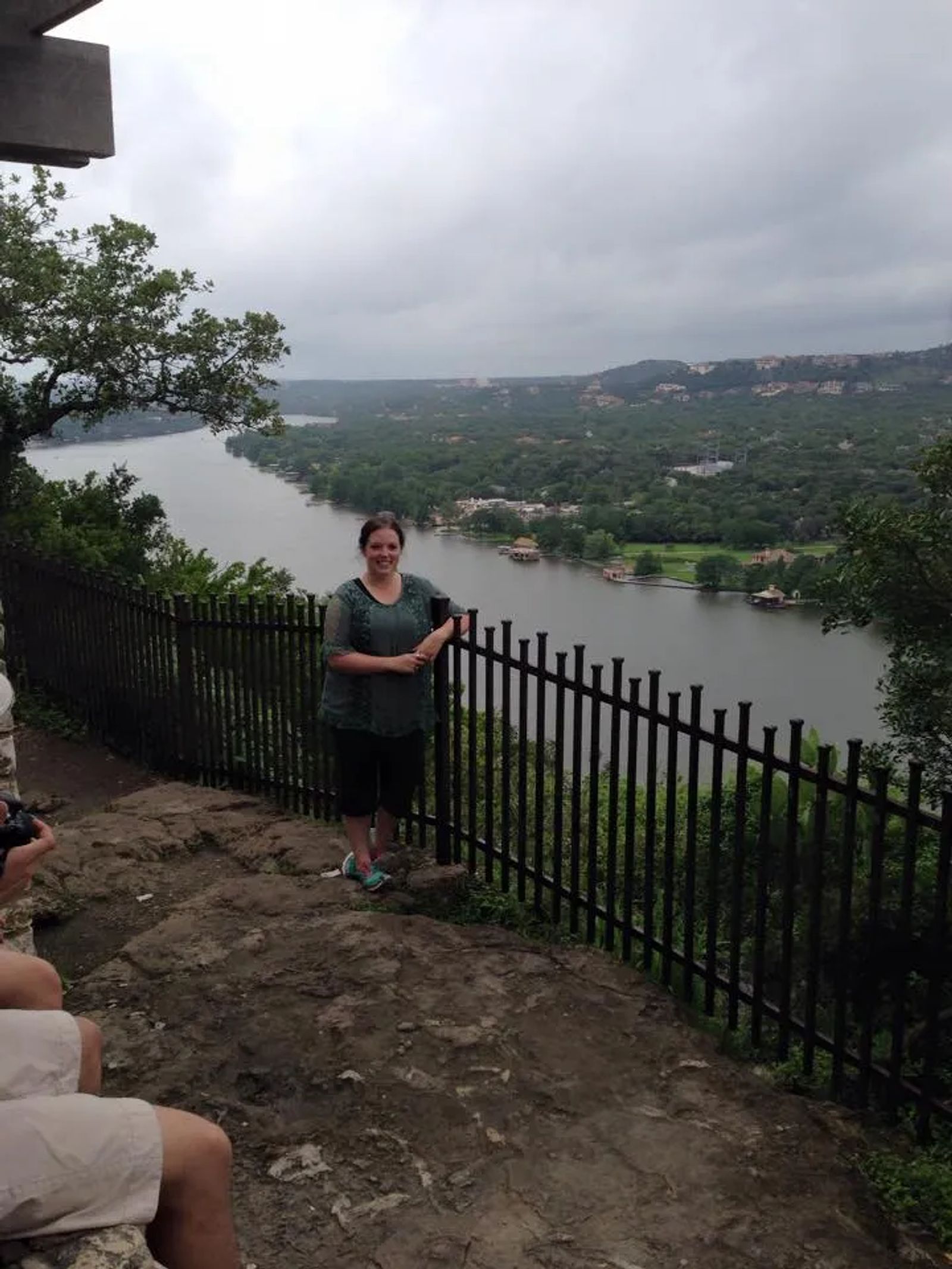 This is as much of a Mountain as you can get when visiting the flatlands of Texas, Mount Bonell. It was a tad difficult to find, and the stairs are a lot steeper than you would think, but the views are well worth it.
There is plenty of shade on the way up, and some covered picnic areas once you get to the top. So get in that workout gear, run up and down the steps a few times and then sit down with your classic BBQ taco picnic with a wonderful view of the Colorado River.
Fun Fact: Mount Bonnell was the site of many of the May Pole events in the 1850's.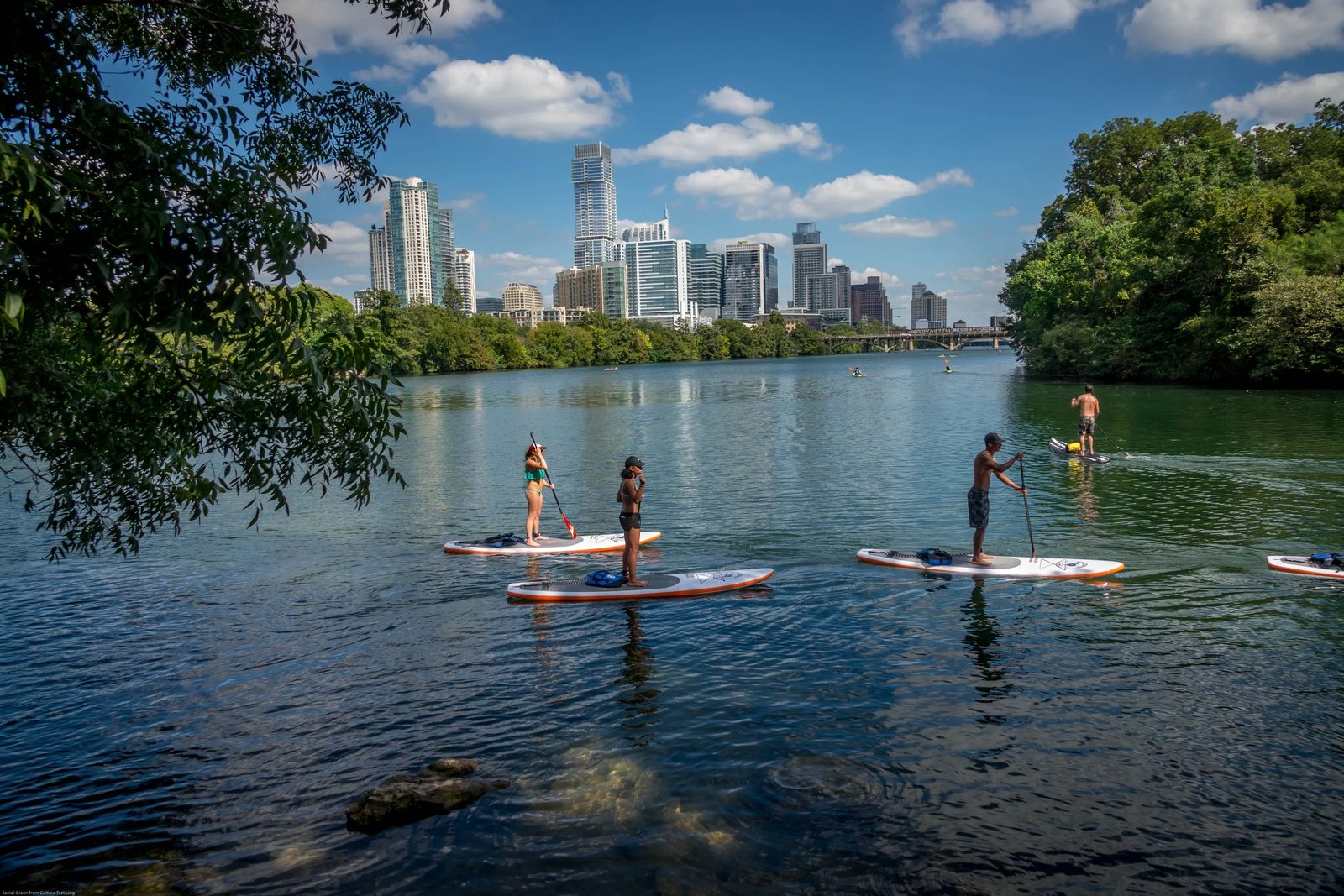 This is something I didn't get to experience while in Austin, but really wish I had the time to do so. SUP or Stand Up PaddleBoarding on the Colorado River is a MUST during a Summer visit.
You get to rent this board, get your suntan on, and see incredible views of the Austin Skyline, turtles, and all the wildlife surrounding the Colorado River. They also have tubing, but I personally like to be able to maneuver myself around.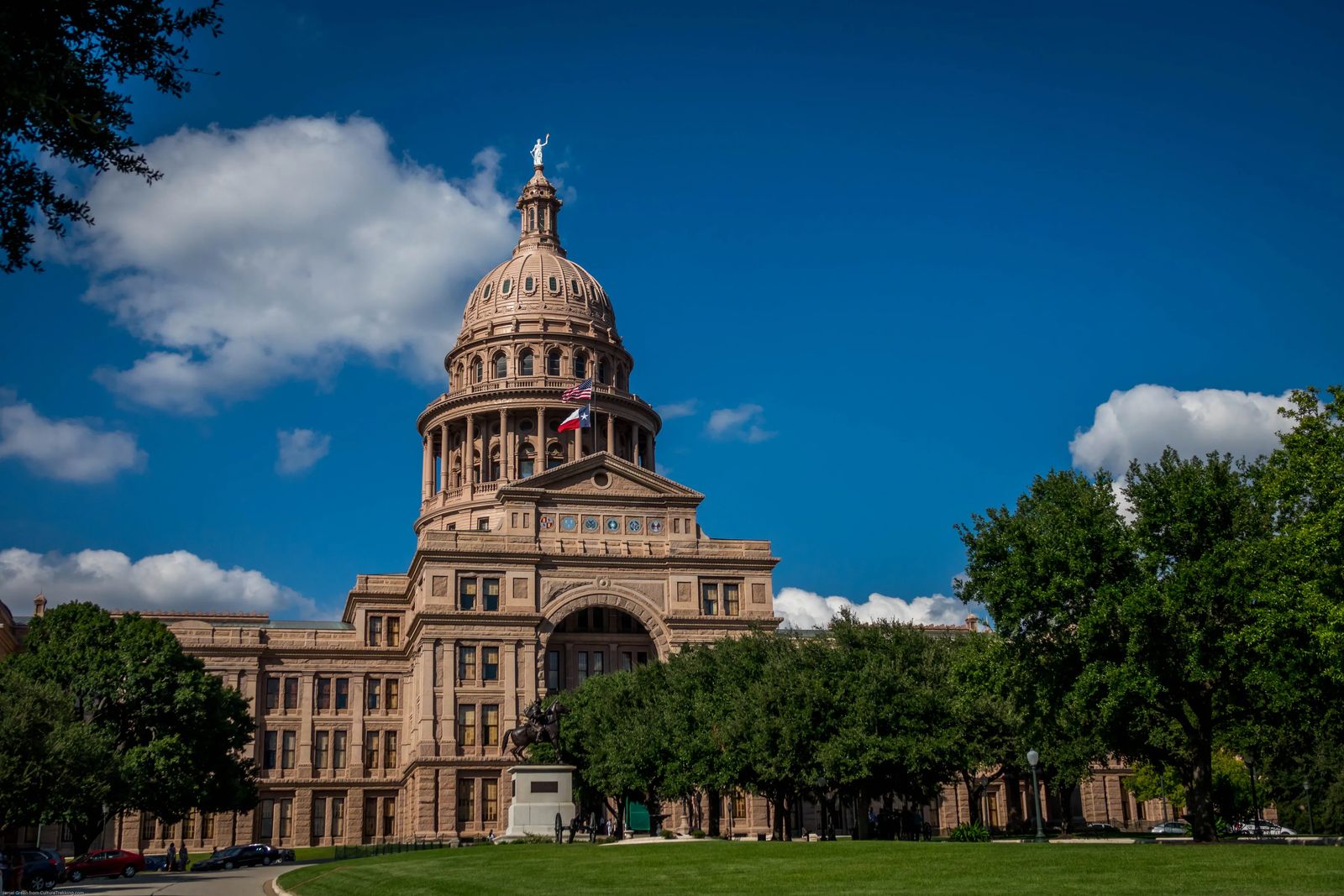 No matter where you go in the city, you cannot miss the iconic Capital Building. It is an odd Pink color from the Red Granite from the nearby Granite Mountain. The contents of this mountain are what is known as 'Texas Pink', a certain compound within this Granite gives it the characteristic pink hue. It was originally going to be built out of Limestone, but due to the Iron within the Limestone and potentially causing instability after the Iron were to break down over time -- the owners of the Granite Mountain donated the contents of the area to this $3 million dollar project.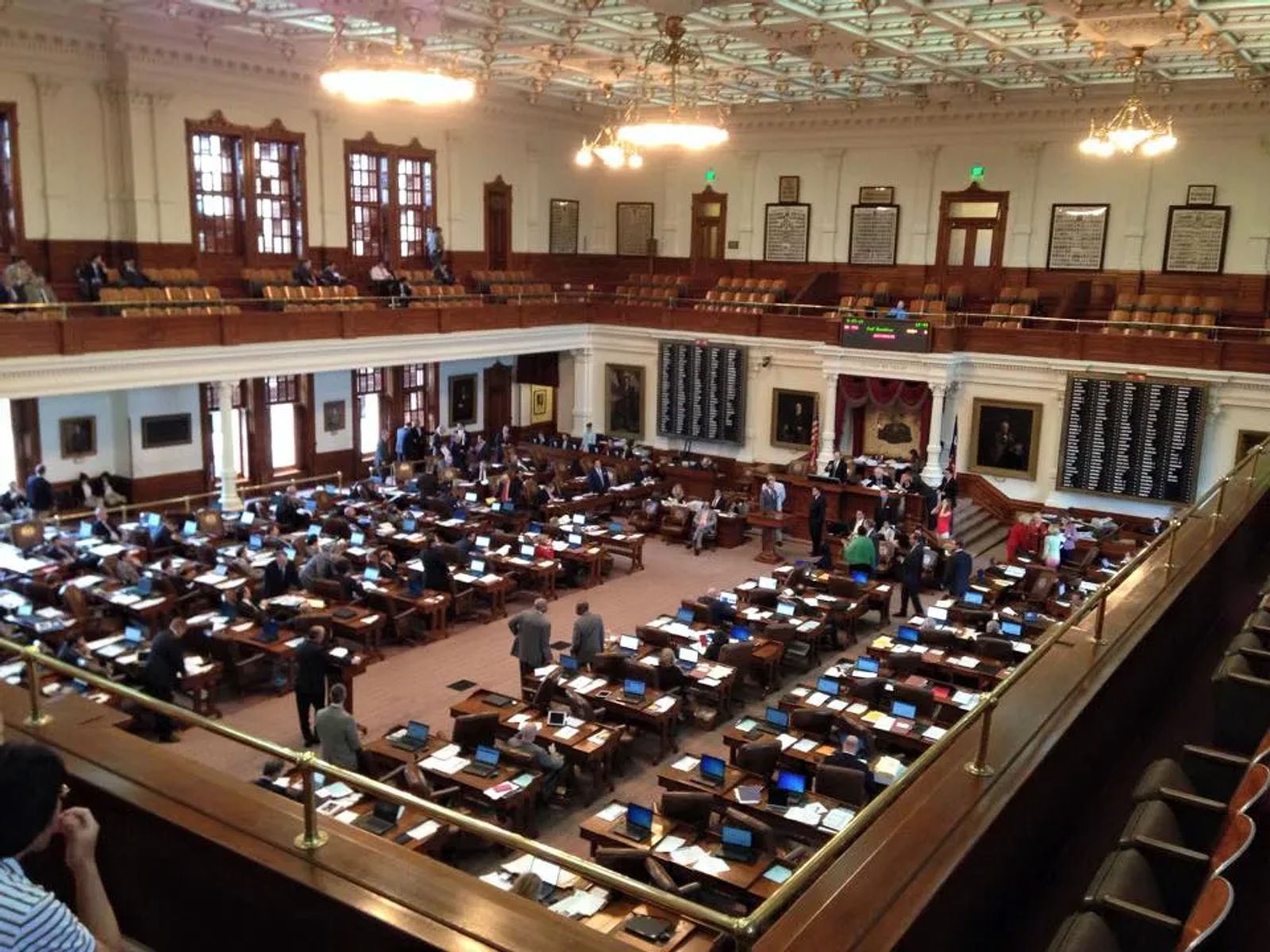 It took nearly 15,700 train cars worth of granite to complete the project, it is estimated that 188,158 cubic feet of granite was used. The building is truly a spectacle that many come to see, but many people miss the tour inside the building.
Go inside, there are choirs on the weekends and holidays that come to sing. Attend a session of debate like the townsfolk used to & see if you can spot the lightbulbs that spell out T-E-X-A-S. Dress up like Pioneers and take fun photos with your friends. Wander through the 22 acres surrounding this building and catch the Capitol from all sides.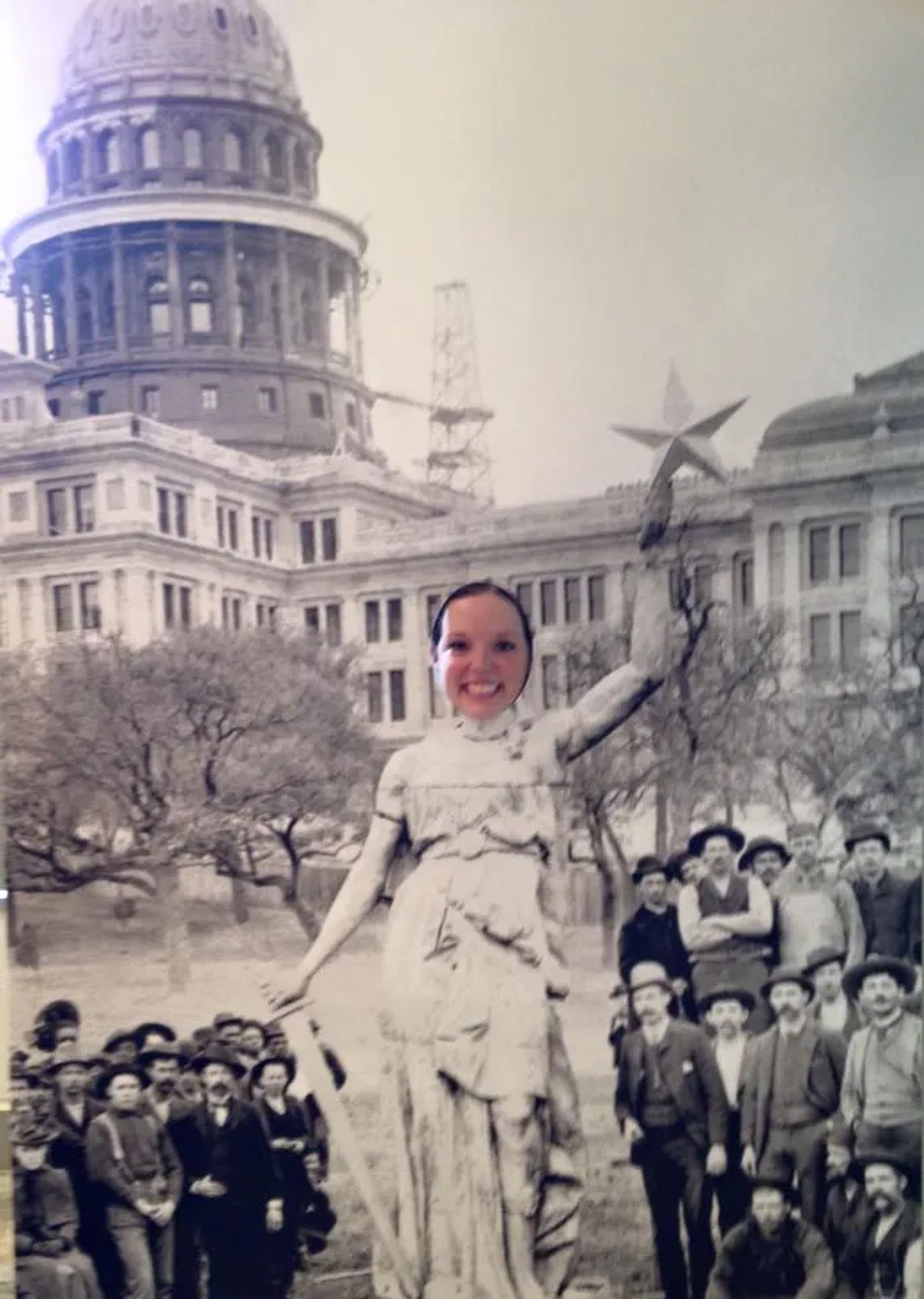 See if you can find the 17 monuments on the grounds and learn even more about what shaped Austin into the weird and proud city it is today. There is so much symbolism in the building, the hinges, and even in the tiles within the building that spending an hour or two here is well worth the time.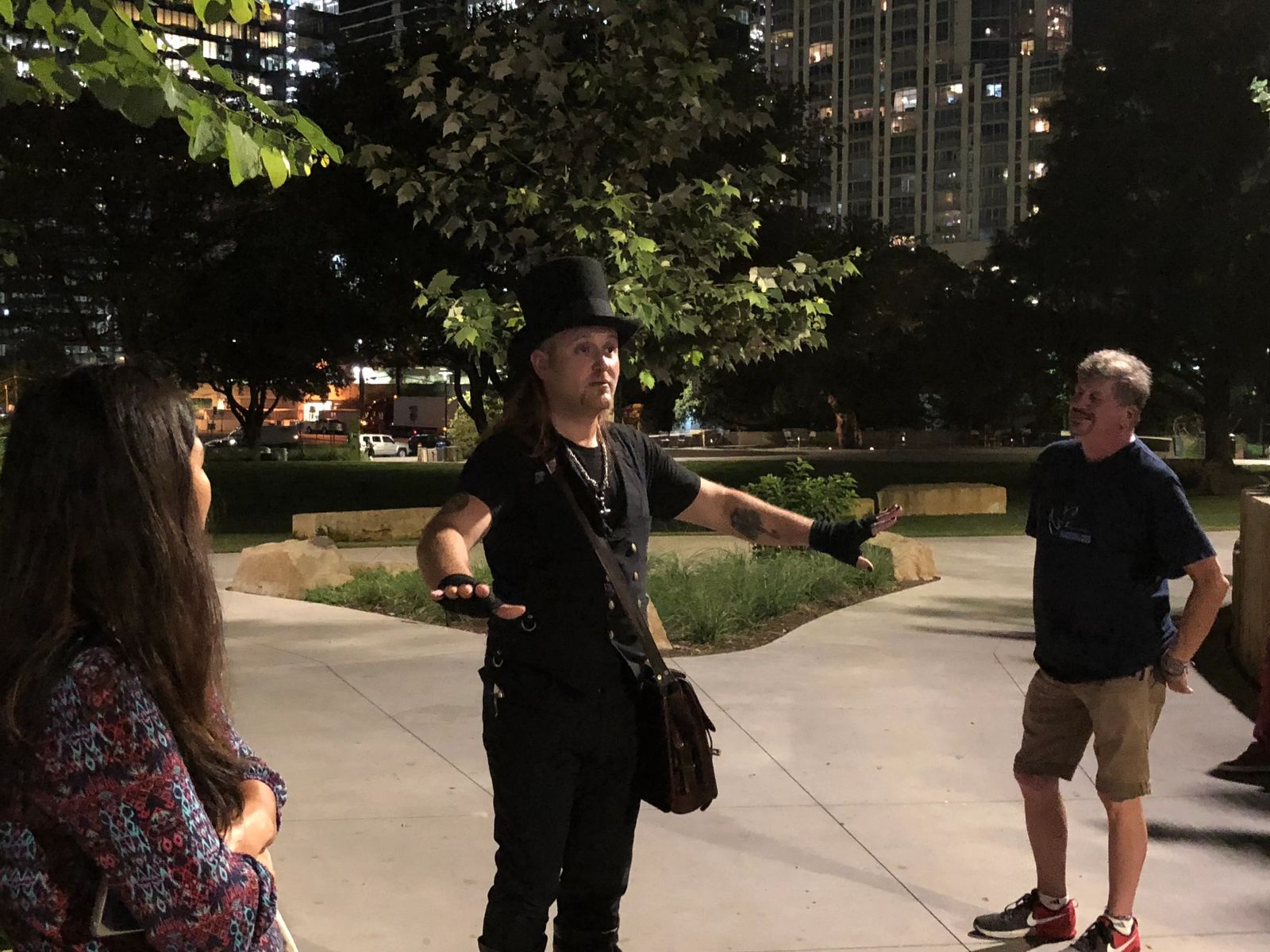 The first time I took a ghost tour was in Edinburgh Scotland. The only reason I went, was because it was the only thing to do besides drinking at 9pm on the Royal Mile. Ever since then I have come to appreciate just how much the backstory behind streets, bars, buildings, and areas have helped shape them into what they are today.
Now whenever possible, I try to fit in a Ghost Tour, just because it brings a unique flavor to my trips and history that not many know of. I also think it is important to see that not all cities are frills, fun, and perfect shots. Every person has a story, I think the same thing can be said of each city.
If you haven't read my post about the Ghost Tour in Austin, be sure to head there and learn just how wild the west really was.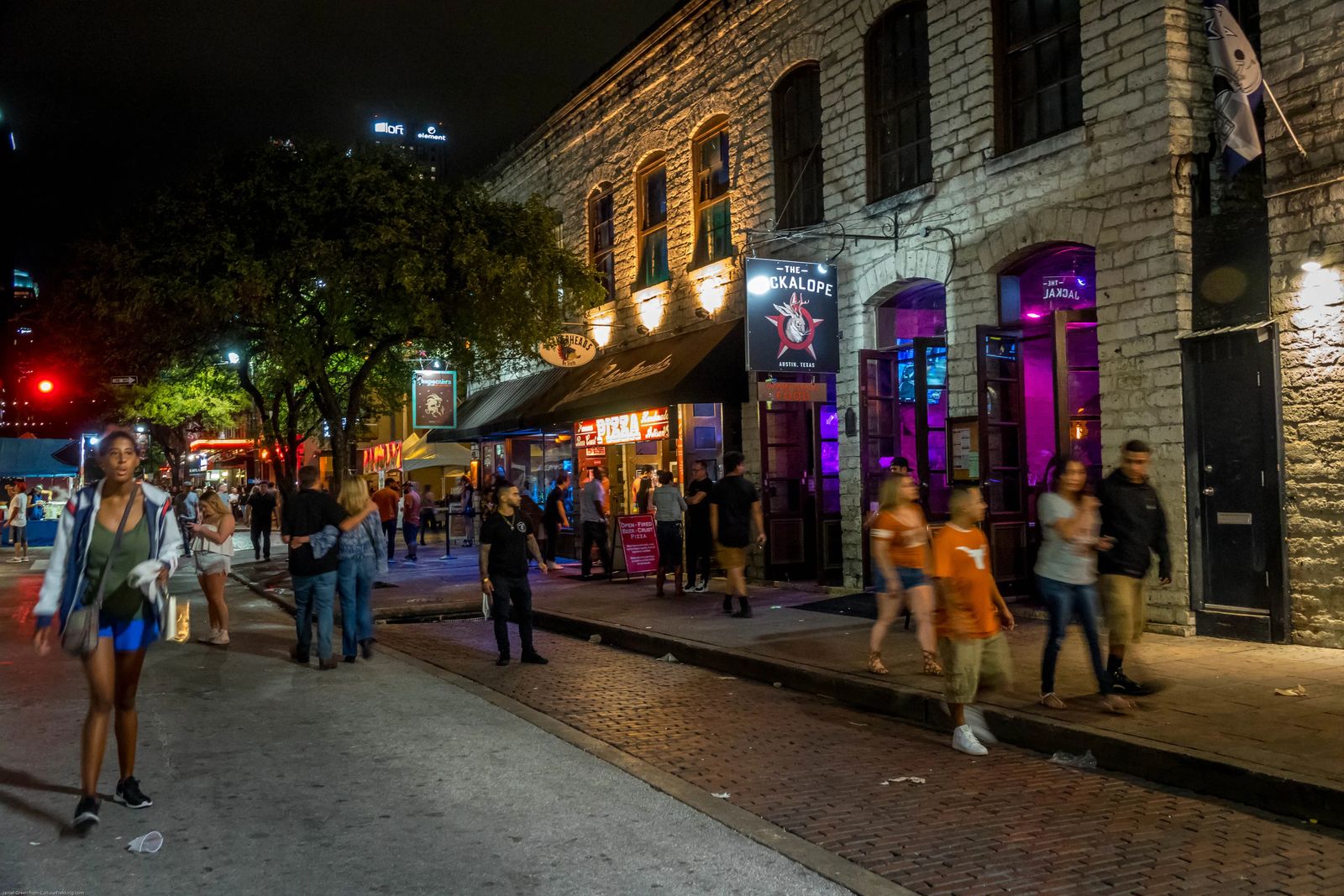 Austin is the music capital of the World (according to them anyway), gotta love that Texas Pride. There are so many Festivals in Austin that it is hard to keep track of them. This is a fantastic way of connecting to the locals and maybe even make a friend to be able to do a house swap in the future.
No matter what festival you choose it is sure to be BIG, BOLD and all out fun. While I was there I was able to attend the Pecan Festival. The infamous 6th street was lined with local vendors, music, and fun for all ages. Once the sun goes down, it turns into a more adult-friendly area as the local bars start to open up and the guzzling games begin.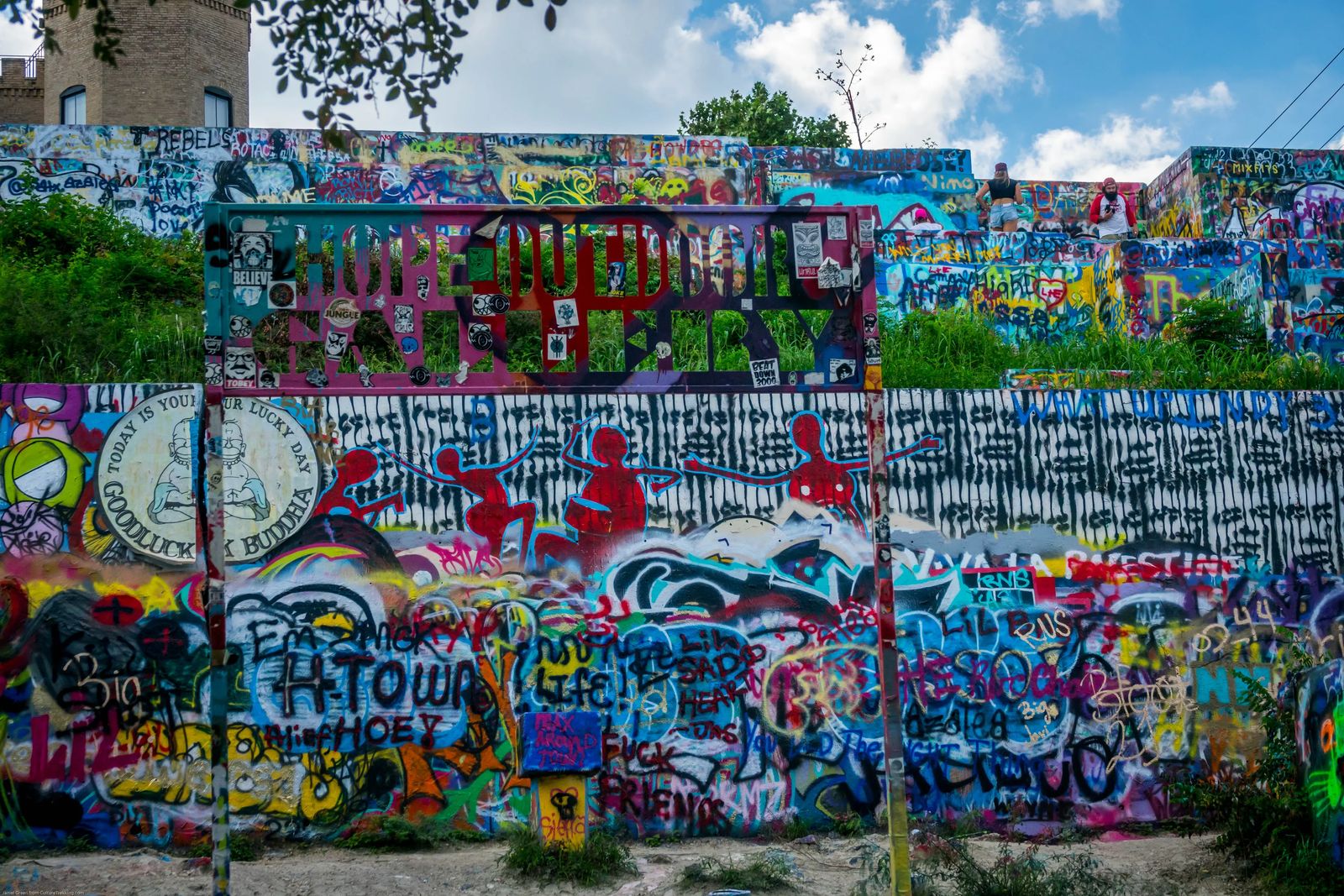 Take a tour of the Hope Gallery, an apartment complex went wrong, then turned into a gallery of art that has been a hallmark for Austin. There are all sorts of characters that congregate here and even a local artist that will teach you how to graffiti!
Get in on the action and create your own work of art while feeling like a rebel. If you are lucky, you will spot the man in the castle above the Hope Gallery who owns this spot. Allegedly he is not a very kind fellow (according to locals) and is quite adamant about his feelings regarding this area. Apparently, he is selling the area off and the Hope Gallery will no longer exist. This is a sore spot for the locals as it is such an iconic spot. There are talks of moving the walls into another area, but only time will tell if that will happen. So be sure to stop by this area and take a few photos, it might be the last chance you get.
Austin is one of the few cities that donates money for street art to be produced throughout the city. Only the locals are going to know the best spots, so I highly suggest taking a photo tour.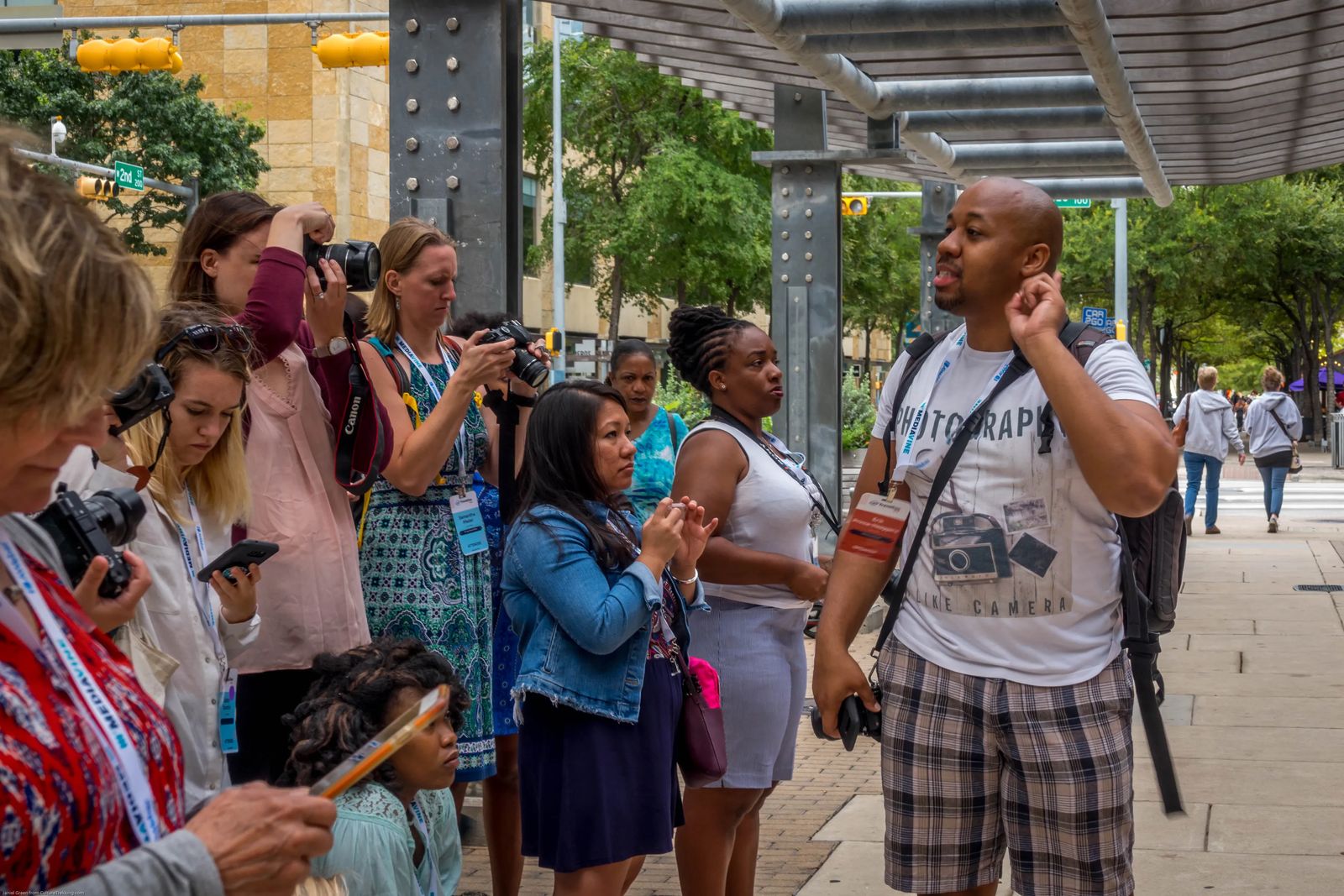 There are plenty of bright colorful walls, murals, funky statues on balconies, and even colorful stonework at crosswalks. Get out and exercise that creative eye, and maybe even learn a thing or two about how to capture great street photography.
Austin....Keep it Weird
You can walk down any street in Austin and your sure to find something to do, see, or experience. Austin is weird and takes pride in keeping it that way through art donations, cultural celebrations and holding unique festivals for just about every subject you could imagine. No matter what you decide to do, I'm sure you're going to have a fantastic time deep in the heart of Texas.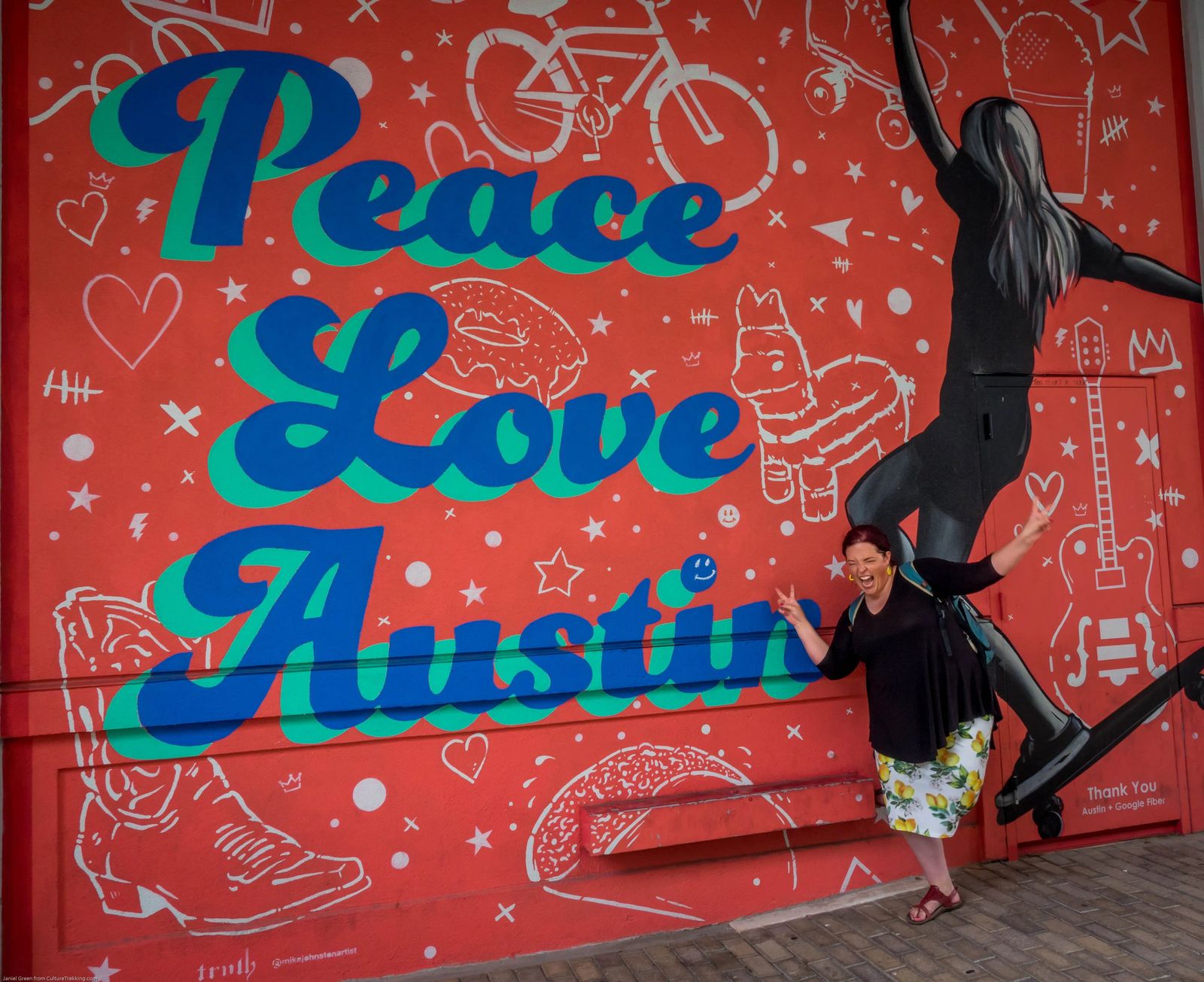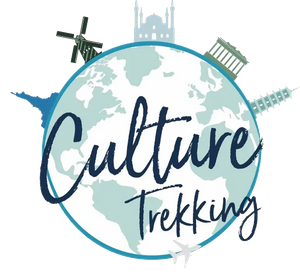 Culture - Connection - Art - Adventure