Packing Tips for Children
Diapers. Lots of diapers. You never know when you're going to need more diapers, so I always err on the side of caution with this one. There's nothing worse than being stranded without a diaper!
Wipes
Bottles and formula. I like to pack foothills in a ziplock baggy and include the scoop! This way it takes up much less space in your bag.
Snacks (think mess-free, such as fruit pouches and puffs)
Two or three favorite (small) toys. I like to bring a stuffed animal, a hot wheels car, and a book.
iPad or portable DVD player. You could also use your phone but I prefer to have something separate so that my phone stays charged. iPads are great because you can play games as well as watch movies. Hopefully, they'll keep your child occupied for a while.
Change of clothes. It's a good idea to always carry an extra change of clothes with you. Kids seem to have impeccable timing when it comes to spills, blowouts and spit up. #momlife
Kid carrier. A wrap, stroller, or both.
Car seat. Don't forget this one unless you have already made SURE your rental car company can provide one.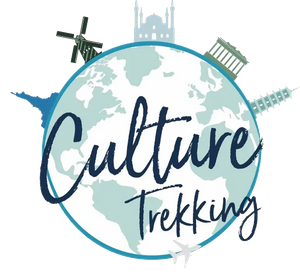 Culture - Connection - Art - Adventure