About Janiel Green
Hi, I'm Janiel Green, I started traveling around 14 years old with my family. I guess you could say I was groomed for travel, instead of clothes for Christmas as a teenager we got new suitcases. My Dad works in special events and produces half-time shows for things like the Sugar Bowl, The Final Four, World Cup Soccer, All-Star Games and various other sports teams.
Sooooo we traveled a lot, but it was mainly to help him with his company and coordinate volunteers. I can't tell you how many times the military officers wanted to recruit me for my hustle and ability to boss soldiers around and not take no crap from no-body, lol.
My first solo female travel trip was to Petra Jordan to see one of the seven wonders of the world. This was during a time when Jordan was still an obscure country that people were afraid to visit. From there I traveled to Israel and my love for travel grew from there. Hearing how fearful people were for me to travel to these countries, made me more determined than ever to break boundaries, stigmas and rumors about countries and cultures by educating about the history, locations, food and what makes a culture unique instead of one to be feared.
I have done several humanitarian trips in the capacity as a Physician Assistant, and have taken a two international trips on my own every year for the last 20+ years. My goal is to visit every country before I retire so I will know how I want to spend more of my leisure time.
Anyway, lest I digress on those adventures. My experience in travel, and my personal story (see below) have allowed me to get published in Fodors Travel, Atlas Obscura, Metro.co.uk, Trip Advisor, and multiple Podcast interviews. You can find me on pretty much every social media channel under the banner of @CultureTrekking. Here are the links Youtube, Instagram, Twitter, Facebook, Pinterest, TikTok.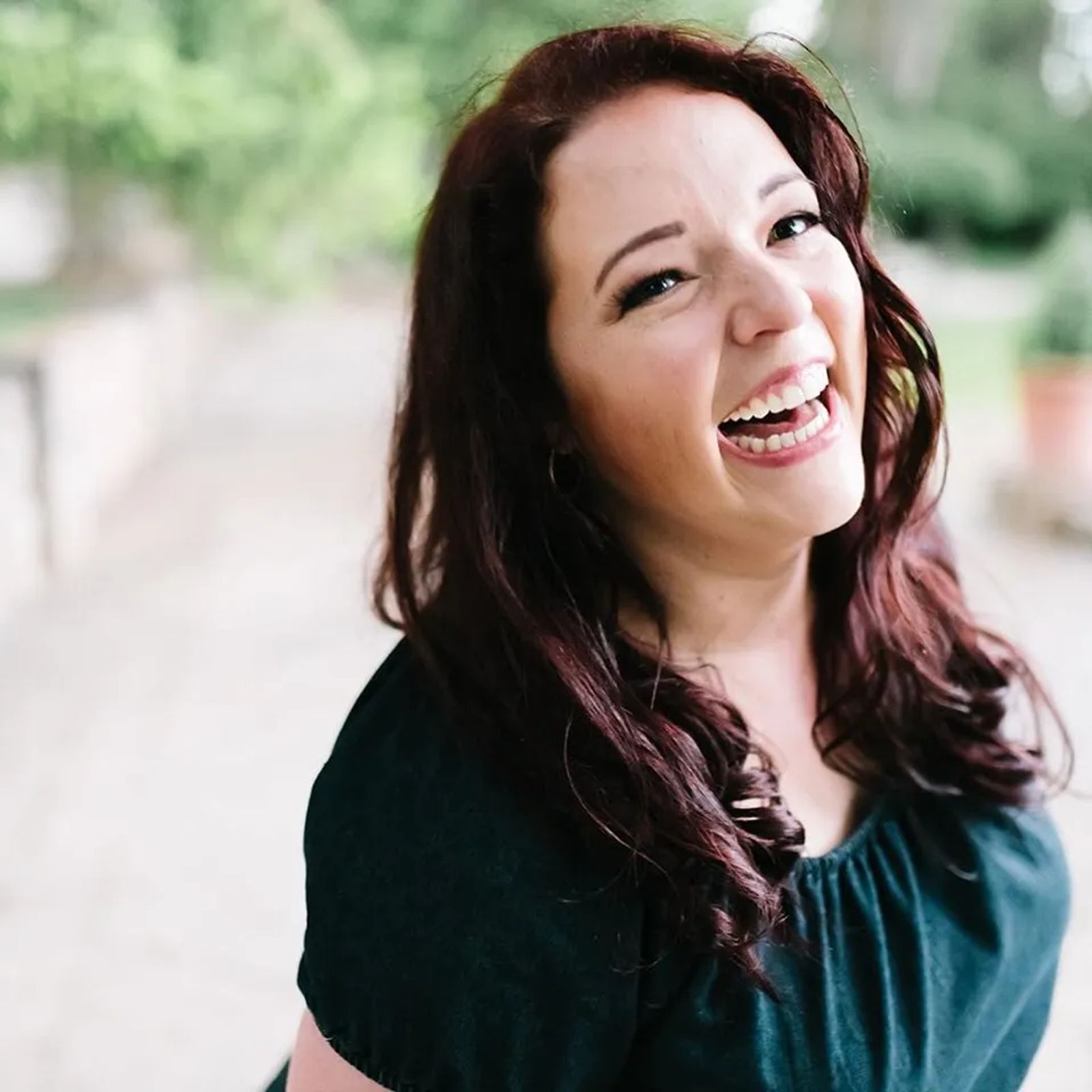 From the beginning
Let's start from the beginning, I was a bucked-tooth kid with the tom-boy haircut that would chase the kids around the school yard with worms and play pogs between the school doors. In fact when I was in 3rd grade some 6th graders tried to beat me up, and we ended up becoming friends.
They lovingly gave me the name beasty, because I would take my coat that had two metal buttons on the end of the sleeves and whip them with it. I was so short, and the arms so long, they literally couldn't touch me without getting stung.
After pogs, and the double-ductch days my family moved all over Northern Utah. I became very comfortable not fitting in, and never really having a tight knit group of friends. I think in a way it taught me to create my own path in life, because nothing is ever permanent. I dove deep into my creativity and found I was a gifted artist.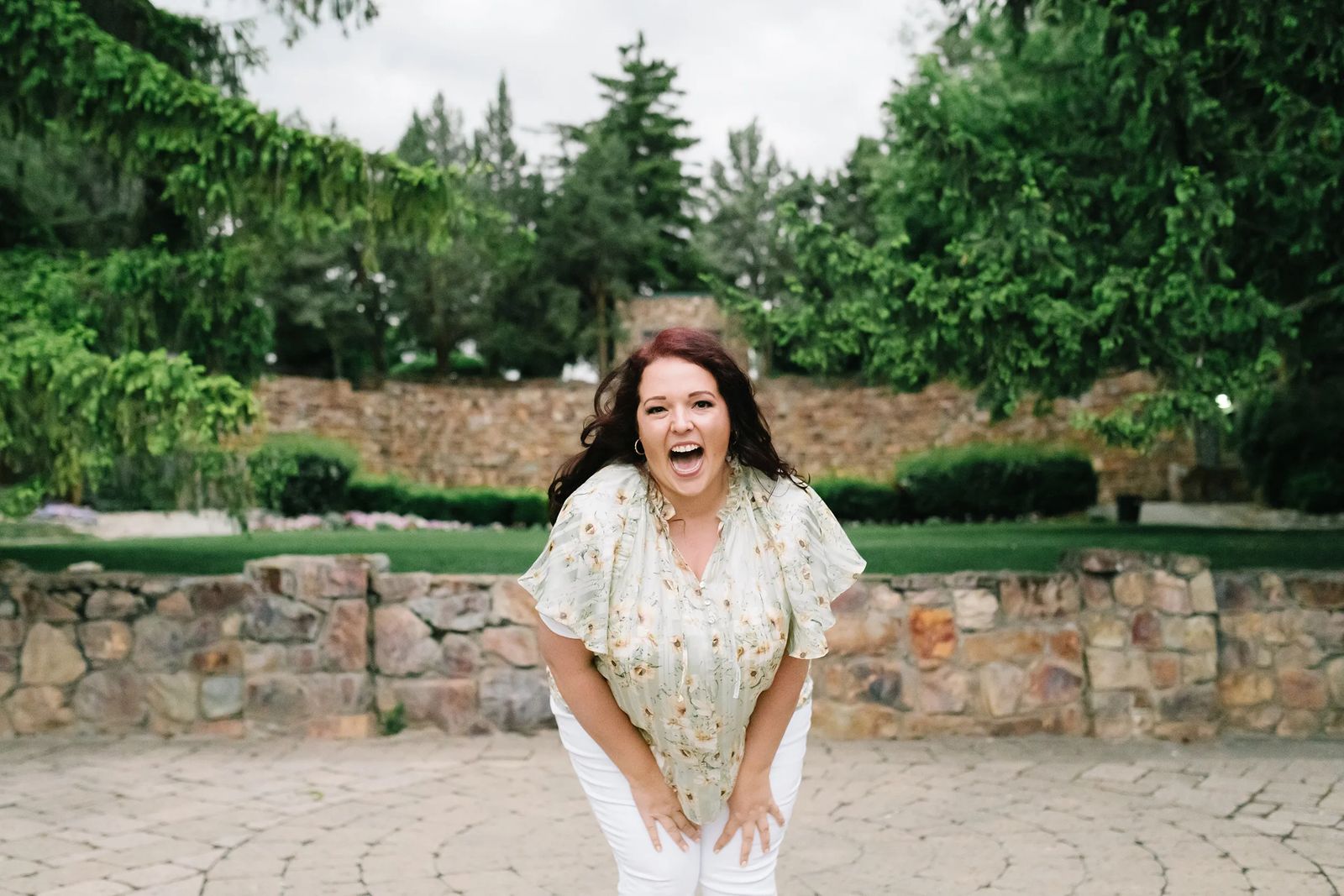 My Love For Art and Modern Dance
I have always been artistically gifted, from a small age to now. I have designed sets for theater, was offered $1500 for a painting I did of Venice, painted murals on walls for money, and won several awards for my pieces of work. I love to sculpt with clay, work with acrylics, watercolors, oil painting, mixed media, re-purposed objects that I make into sculptures and also paint furniture. Beyond media, I also love interior decorating and have been told I have a VERY creative mind.
Art is my outlet though, and I didn't want something I was passionate about to become a necessity for me to survive. I wanted to continue to find magic and joy in every brush stroke and piece I created. I put so much love and light into every creation, sometimes it is hard to let it go.
I didn't just love creating things with my hands though, I absolutely fell in love with acting and dancing. I was chosen to do a monologue in Highschool at the Shakespearean Festival in Cedar City. It was a marvelous experience, one I inevitably ended up in detention for later for traipsing around town with toilet plungers we went to local restaurants and had people sign. Why? Who knows, it was weird, it made us laugh & we got a guy whose last name was Plumber to sign it. What else would hormonal teenagers do when the parentals aren't watching, lol.
Dancing was another love of mine. I didn't fit the mold of drill team, cheerleader, preppy blonde, tall person; yet I completely fell in love with Modern Dance. The only requirements were good form and a creative story through the way you moved your body. I made the team for the Modern Dance team, and then went on to dance for Utah Valley University.
I had to make a choice though, did I want to be a struggling artist, or did I want to have the security of health insurance, a steady paycheck and a 401k retirement. My parents wanted me to go into Art, and I even had an interview at the Art Institute in Colorado. It was after that interview I decided I wanted the financial security, and in my gut I knew I needed to keep my sacred space of creating art, from turning into a necessity to survive, rather than something I HAD to do.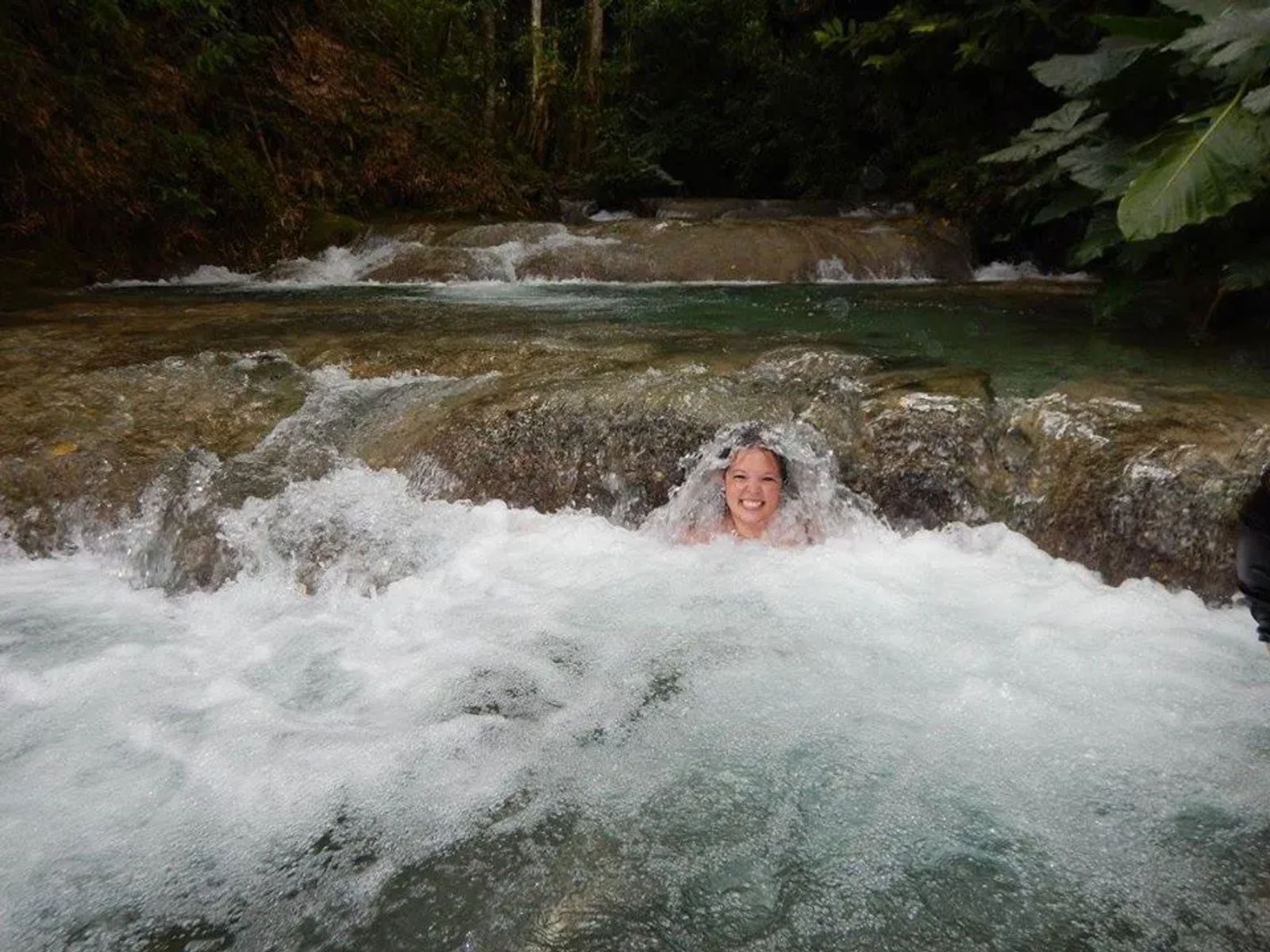 Being Patch Adams
Robin Williams role in Patch Adams spoke to me in so many different ways. He was weird, creative, thought outside the box, and had a love for helping people feel joy even in the darkest of circumstances.
My life hasn't always been sunshine and roses, I had a wonderful childhood living in beautiful denial and bliss. Once I reached my teenage years, I started to feel very alone and isolated from others. I won't get into the details of it, but from 17-23 years old were some of the toughest years of my life. There is beauty with knowledge, but also a curse as well. I think this is what made me resonate so much with the story of Patch Adams. He is the reason I chose to go into Medicine.
I have been a Certified Nursing Assistant (16 years old), Medical Assistant (18 years old), Surgical Technologist (20 to 26 years old), and finally a Physician Assistant at 28 years old. I chose the profession of being a Physician Assistant because I saw how miserable the doctors lives were, a constant competition of who got the best grades, to who had the most surgical patients.
Being a Physician Assistant allows me to connect with my patients more, and heal them in ways traditional medicine can't. After working in Idaho, Nevada, Texas, and now Utah I have settled working with the Veterans who served our country in Utah. So how did I end up starting a travel website?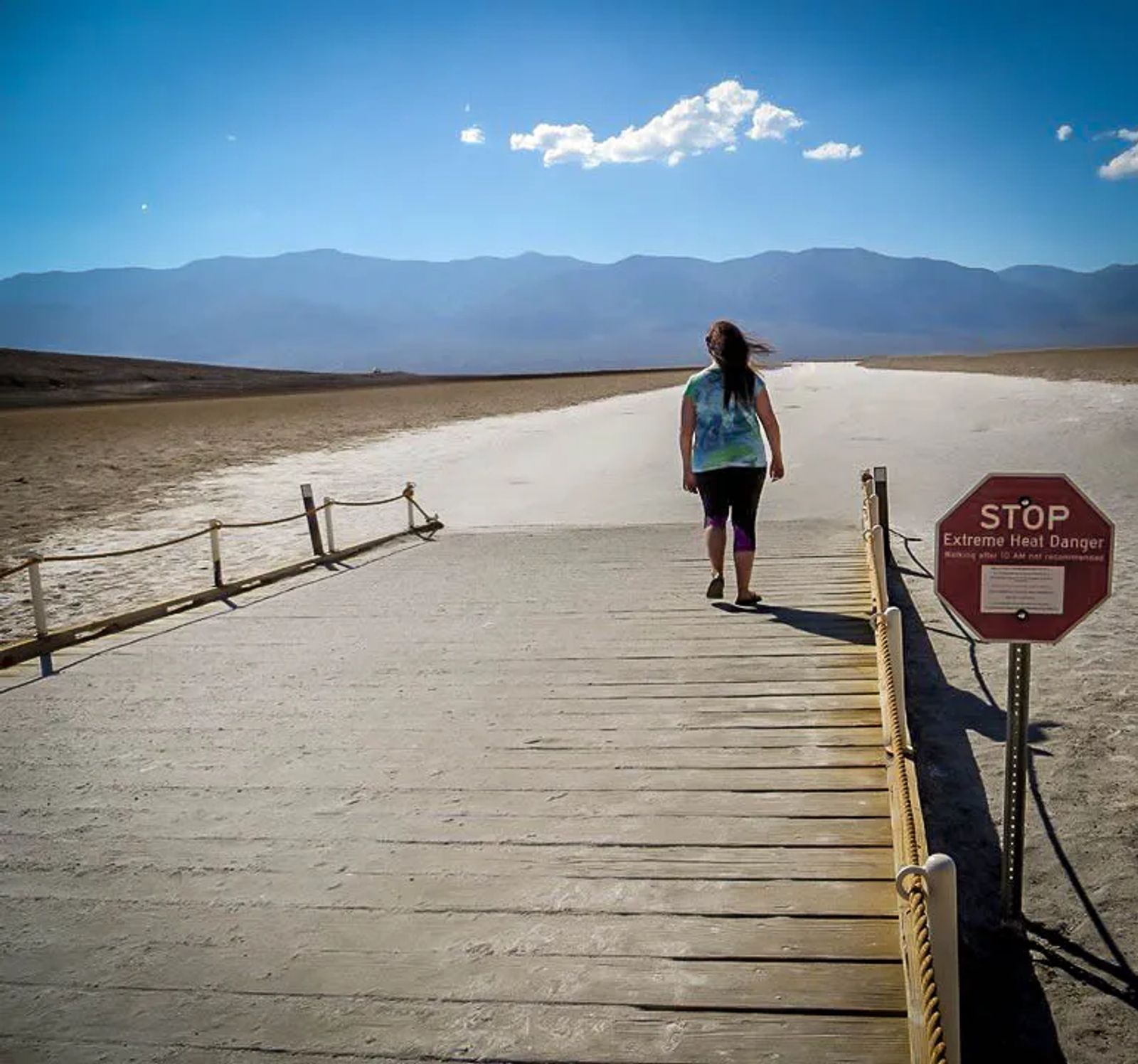 The Trauma That Created Change
After nearly three decades of National Travel experience, and over two decades years of International Travel experience. I started my travel website as a way to survive being raped. I had to move across the country, from Texas to Utah in order to be near my Grandma, who was beyond instrumental in helping me heal and feel safe again. It has been the wildest, hardest, yet most rewarding journey.
I started off just learning how to survive day to day, then returned to Austin Texas to face my nightmare, now I'm thinking about writing a book of my healing journey. I graduated from the Rape Recovery Center, or rather am only going to therapy every other week now. My therapist, Sam.....even just writing this I start crying because of how grateful I am to her for helping me survive and get to the point I am right now. It has been almost 3 years now that I haven't had suicidal thoughts, and feel my creative cup and soul is filled again where I can inspire, help and heal people again.
I know I still have some things to work on, but I'm dating again and never thought I would. It is a wonderful feeling to be able to have that freedom from my demons to live a life I always wanted.
I feel that the last few years of running my website has helped me re-define myself, not because of my trauma, but DESPITE my trauma. In turn I want to share that joy of loving to live again with other people.
So I created the Culture Trekking Community, where I try to inspire people on the inside to better explore the outside. I have a passion for helping people see nature through my artistic eye. I want to help you see the beauty between the lines of whatever situation you are in.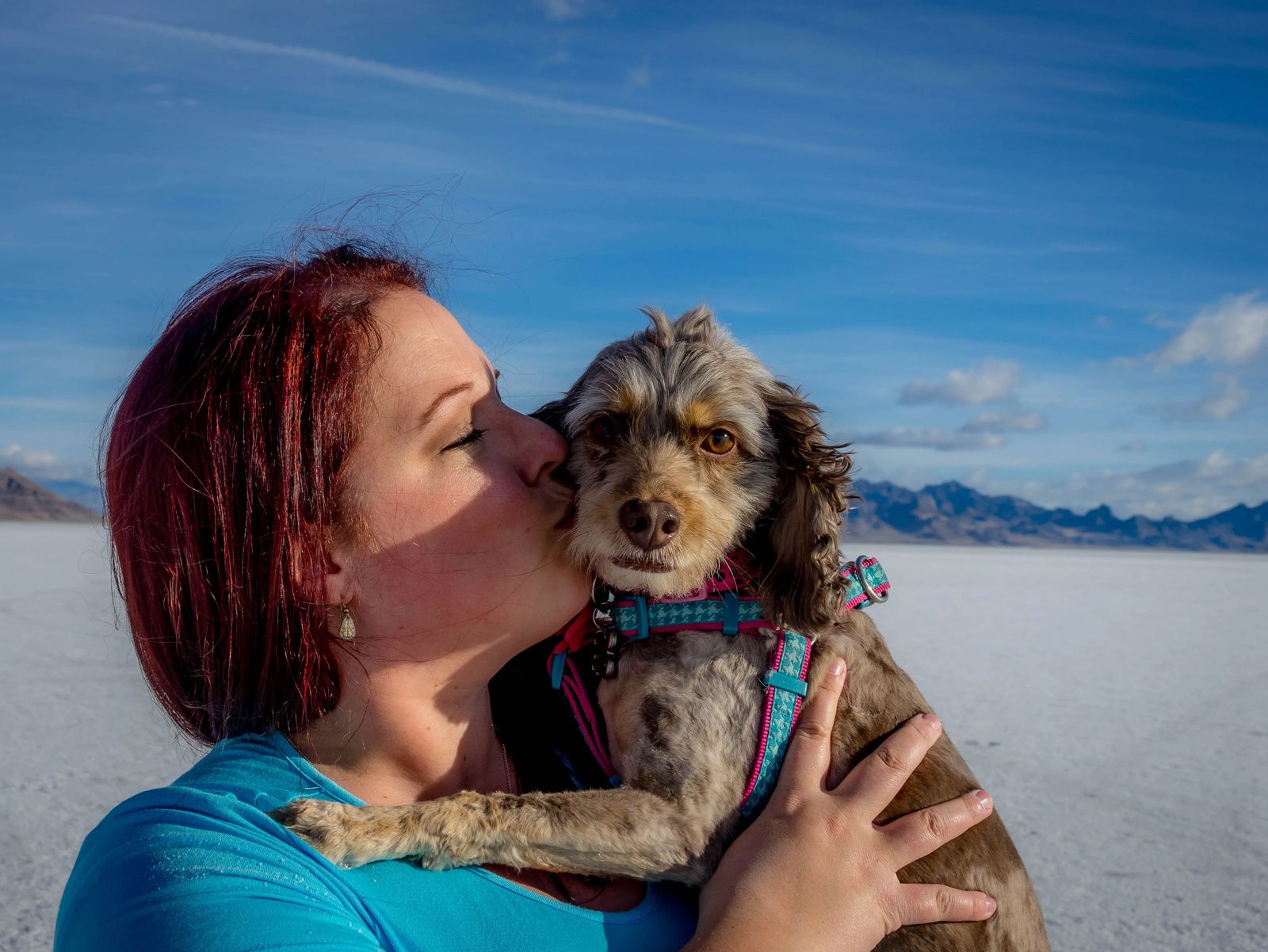 I Love Dogs
I love dogs and have a Cockapoo, Zoey who frequently comes on camping and hiking trips with me. Zoey and I have moved to four different states in a 6 year timespan: Idaho, Nevada, Texas, and Utah. She is almost 12 years old and I'm getting nervous about her dying in the next few years because she has helped me through so much.
Zoey gives me attitude regularly, loves to open Tupperware so she can get the last morsels of my lunch. She is the local neighborhood watch dog, and loves chasing the birds away from my peach tree out in my backyard of my town home.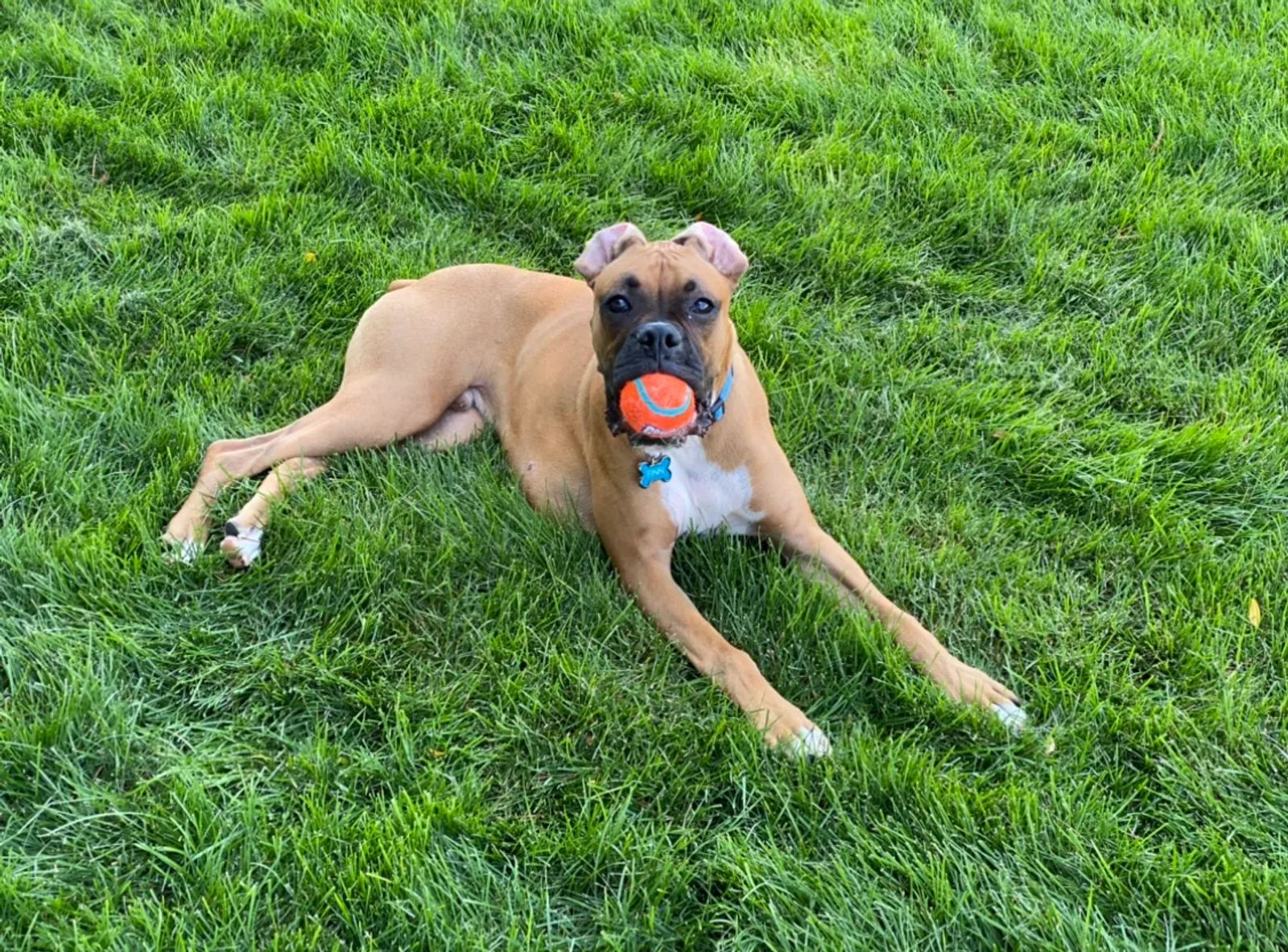 I have recently adopted a Boxer, who I named Mr Finnagan. We are working on Zoey and him getting to know each other, and it is going tensely well, lol. He loves to snuggle, always has to be laying RIGHT next to me at night and OMG....worst farts EVER!! I swear they burn my nostrils every time he lets one rip. He has really bad allergies so gets shots every month that drain my bank, but he is part of the family now and yes I refer to my doggies as my fur babies.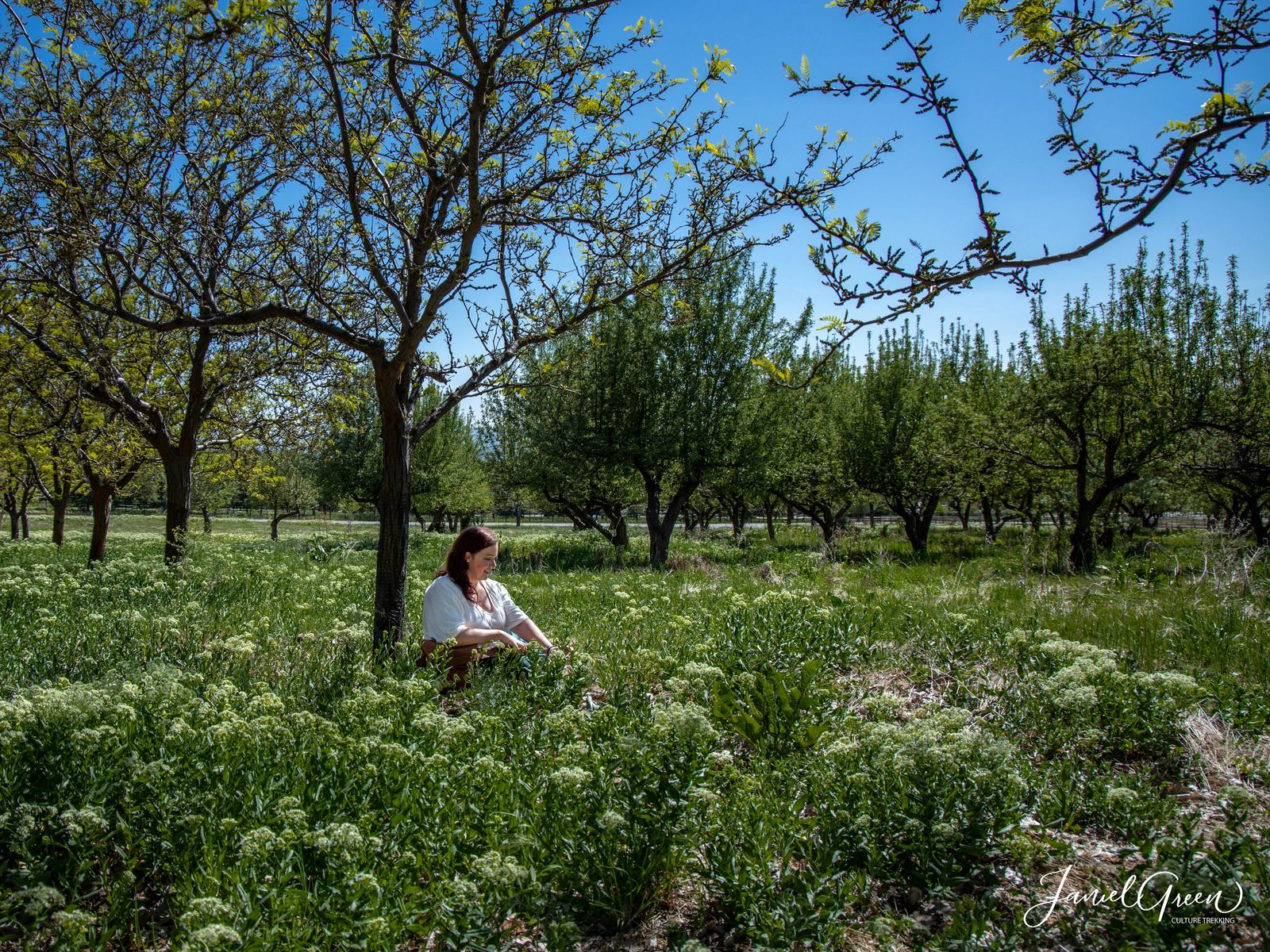 A Bright and Beautiful New Beginning
I once told my therapist, "I can't see any way forward where this pain won't be the center point of my life. I feel like I am too damaged to be happy again or be the person I once was!"
She asked me who I was and I told her a person full of joy, life, freedom, fun, weirdness, sassiness, courage, and an internal determination to achieve my dreams that could rival that of the Roman Empire at its peak. I now see, years later, that I still am that person, my trauma of the past is just that - something of the past.
I have learned to make peace with and now I can honestly say has made me stronger. I may not view the world through rose colored glasses all the time, but I think when you are able to see the light and dark - the contrasts of this life are what make it beautiful.
Now I am trying to create my own community of like minded individuals who may share some or part of my same views of seeing beauty between the lines of life. They are people who love to explore, find solace among the fishes while blowing bubbles scuba diving. The Culture Trekking Community is one that has a passion for sustainability and treating the environment with love, care, and respect.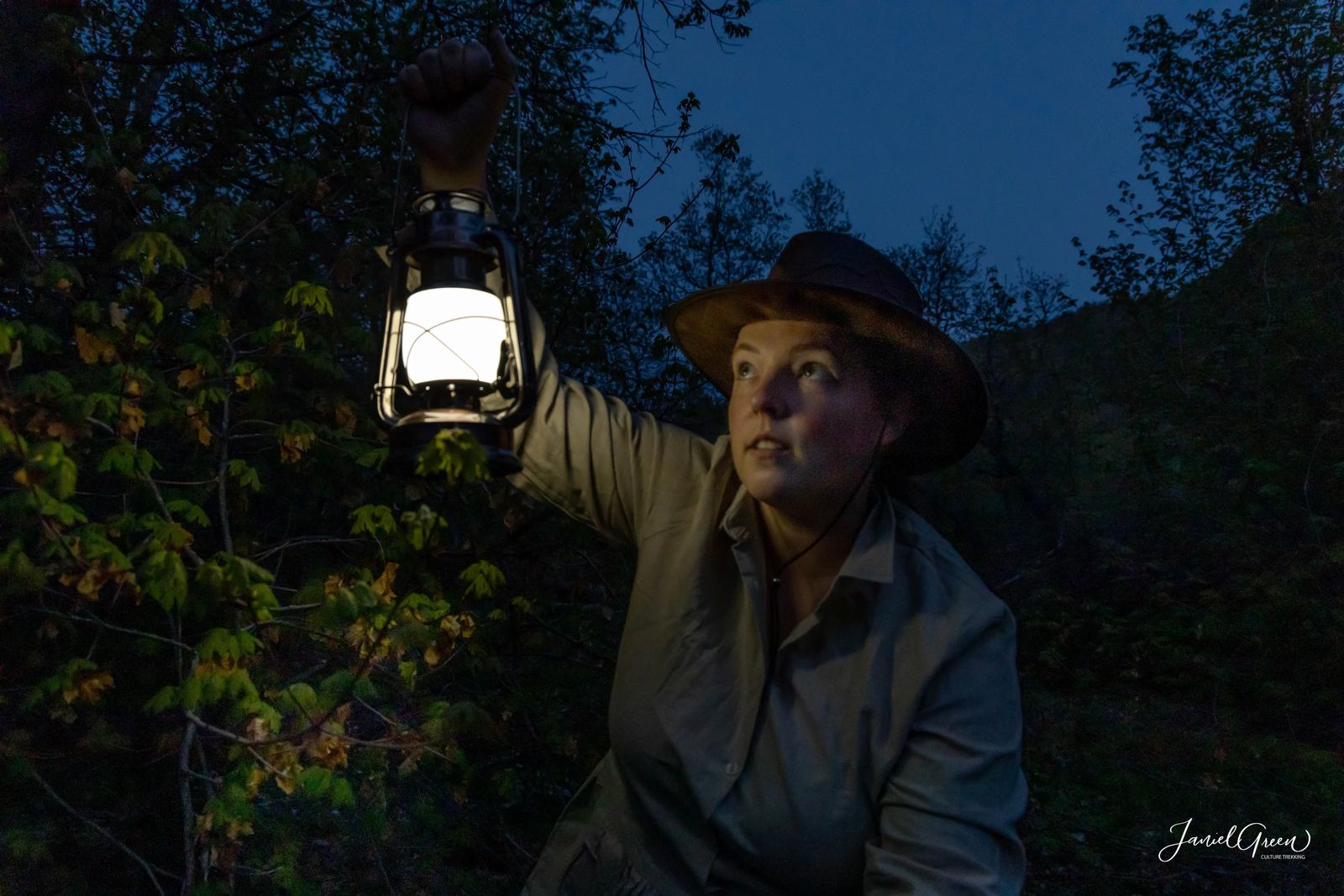 I have also picked up painting again, I am combining my love of nature with travel and art. I'm using watercolors and oil paintings to recreate the feelings on canvas and paper that I felt while in locations I visit. A picture is worth a thousand words, but a painting, I feel, captures the soul with textures and movement.
I am currently trying to convey those feelings of places I visit through my YouTube videos, showing my real personality I feel is a bit easier when typing, than it is on video - but I'm determined to achieve it ;) I hope to include a little history in there as well, because our past - however dark or bright - helps build us into who we are today. Honoring the past, the future, and living in the present is never more important - we are stewards of the future.
This is why I also include sustainable tourism in my efforts, to protect those who will come after us, including the animals.
Lastly adventure has been the key to restoring my faith in humanity, pushing me past my own internal trauma boundaries, and allowed me to find another passion of mine - Scuba Diving. Scuba diving has been used in those who have PTSD, at deep depths it has been shown to rewire the brain.
No matter your passions, interests, or feelings - I hope you will join me, and the Culture Trekking community in exploring the beauty between the lines.
How My Friends Would Describe Me
Sassy, Random, Slightly Weird, Loyal, Funny, Caring, Courageous, Intuitive, always and often inappropriately says whats on her mind, clueless to social norms about 50% of the time, determined, the hardest worker you will ever meet.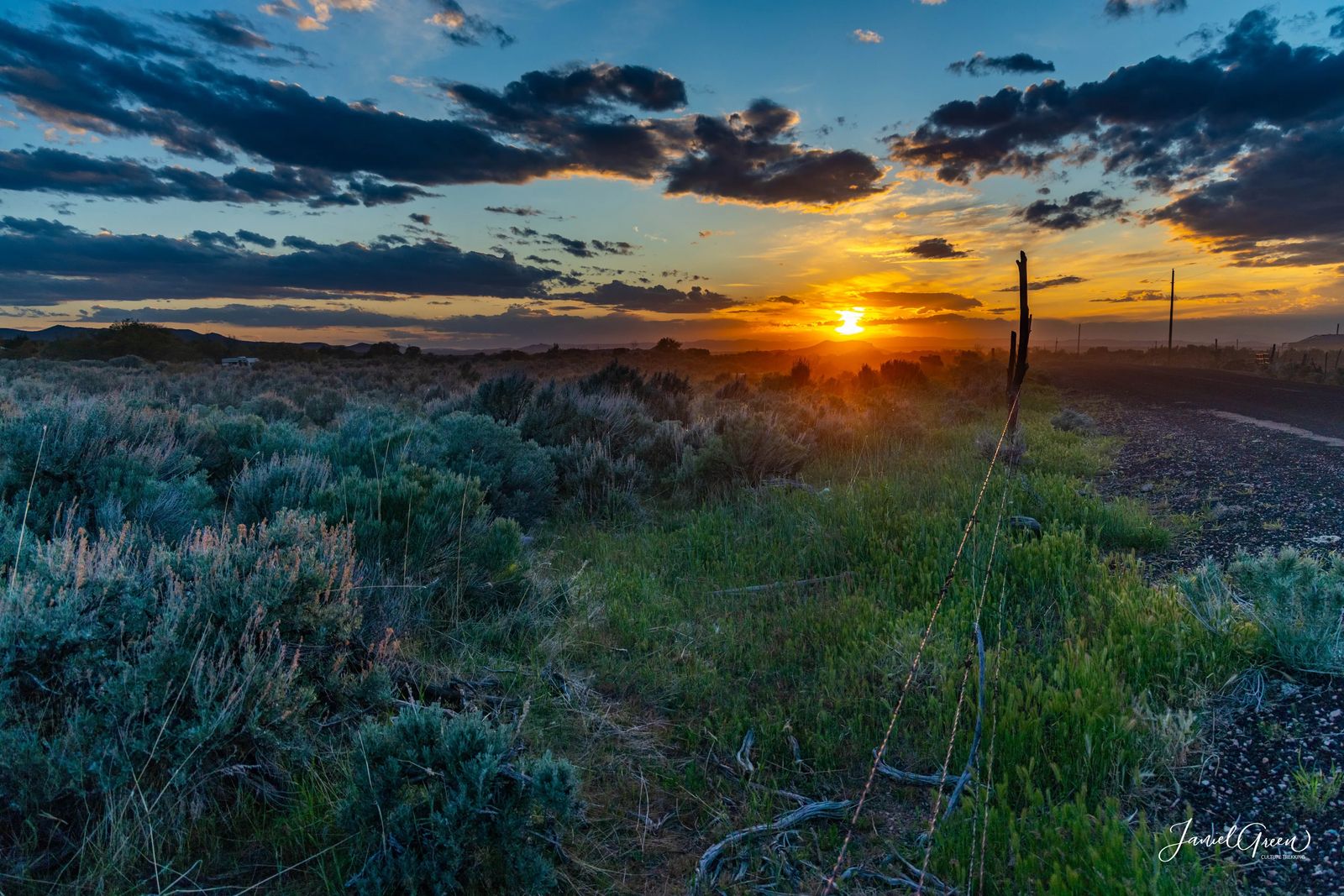 My Favorite Things
Dogs, Sea Turtles, Birds
Working Clay, Painting with my own pigments, photography
Healing someone and have them give me a hug, knowing I may not be important in everyone's life, but I am important to that person.
Celtic Music (because of my Scottish Heritage), Classical Music, and ones with a good beat to workout to
Favorite foods are basically anything new, I of course love ice cream and chocolate and meals shared with large groups and good friends. I think Brazilian BBQ is the best, even better than Texas. I especially love boujie food in boutique mom and pop type shops (LOVE finding these little hidden gems).
Hotels near the water, cabins with wood burning stoves
Scuba Diving, camping, hiking random paths, the dark sky parks in the desert, light shining through a massive pine tree forest in the morning when the steam is still visible, beautiful sunsets
Dancing in an open field, laying in a hammock watching the trees sway and leaves rustle, dancing to the musicians on the streets in other countries
Laughing til I cry and my belly hurts
Playing 'dress up' where I turn from woodland fairy tree hugging earth lover to sexy 1950's flapper girl
Crystal necklaces (the healing kinds), smudging bad vibes from a room, drinking healing herbal teas, and hot baths with Chakra bath bombs.
Crafts, DIY, interior decorating
Checking things off of lists
Texting incredibly random things to friends even if it is inappropriate, lol
Making people laugh when they are sad
Did I mention I love dogs?
Deja Vu, Game of Thrones, Harry Potter, Howl's Moving Castle, anything Disney (I'm from Utah so a Disney obsession is expected of me, lol)
Would you like to work with me?
Check out the 'Work With Me' page all about services Culture Trekking offers, pricing and more!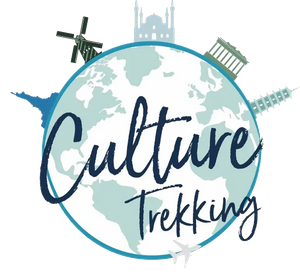 Culture - Connection - Art - Adventure