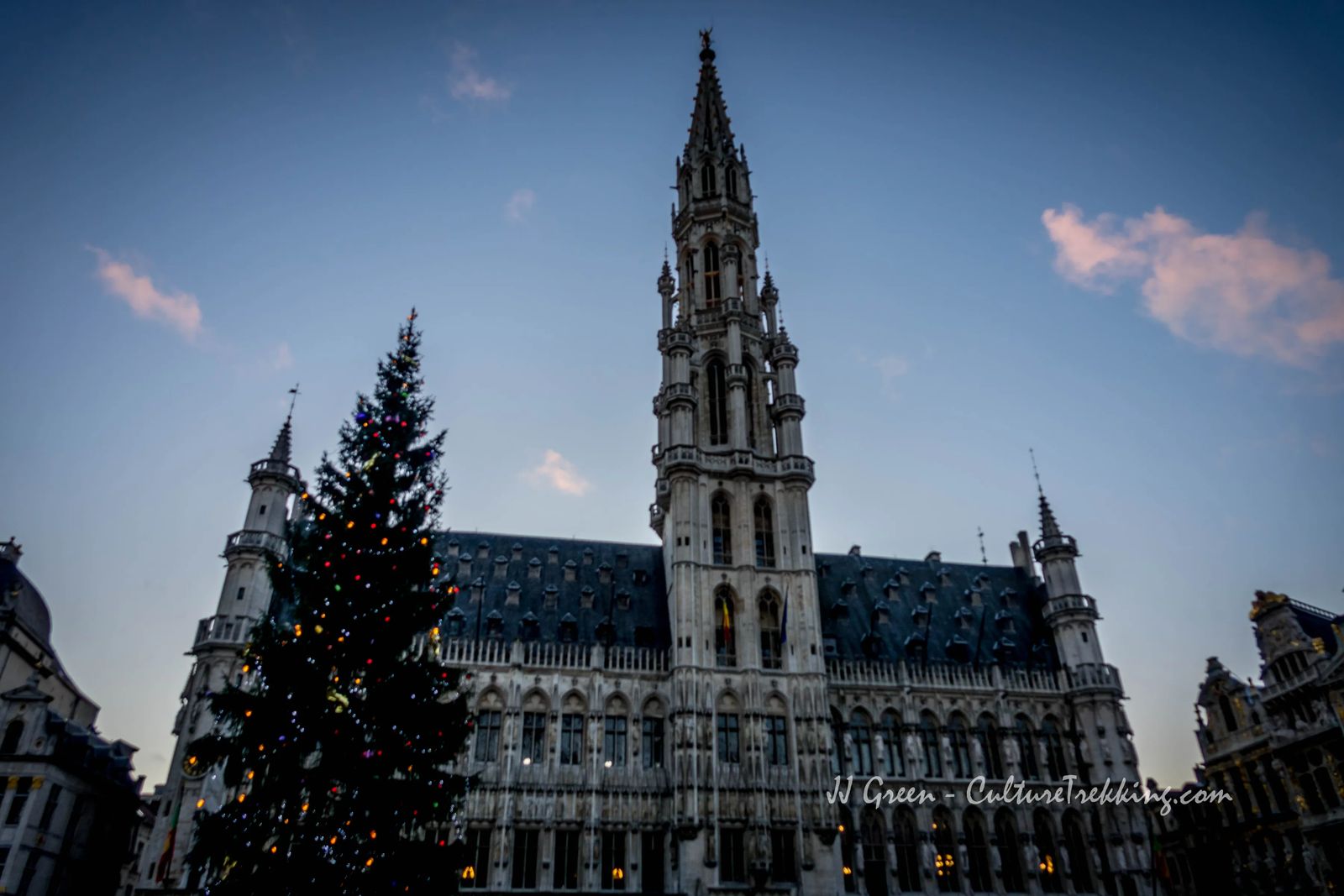 Guide to the Brussels Christmas Market
The thing about Christmas Markets is that it is always changing. This guide will give you a glimpse of what there is to offer, and what is available at those markets based off of research and my own experience for what to expect for the Brussels Christmas Market.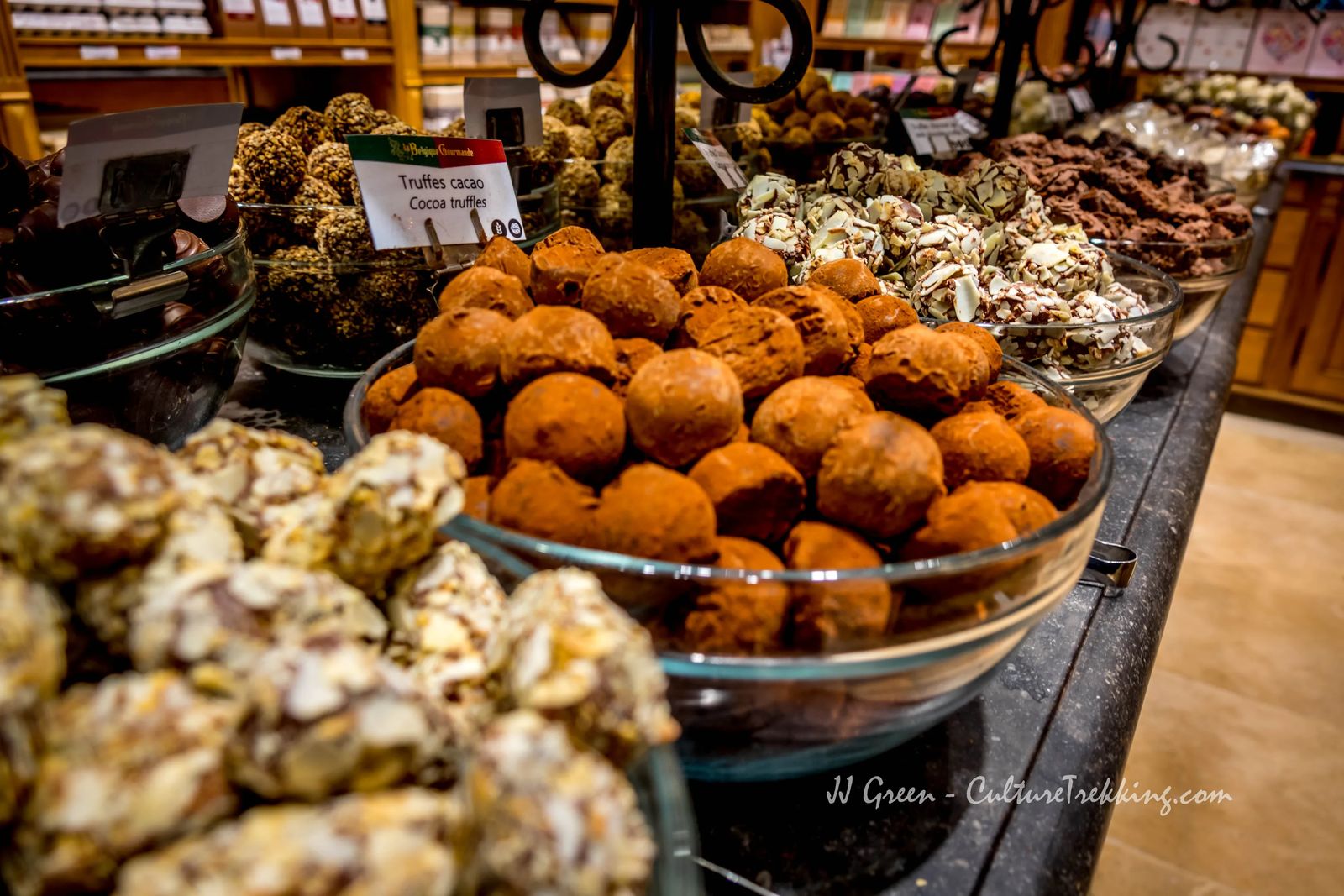 What to Expect When Visiting The Christmas Market
Christmas Markets in Europe are like Country Fairs in Texas. Instead of Cowboys, you have Saints and St Nicholas. Instead of Bulls and Pigs, you have reindeer and the Nativity.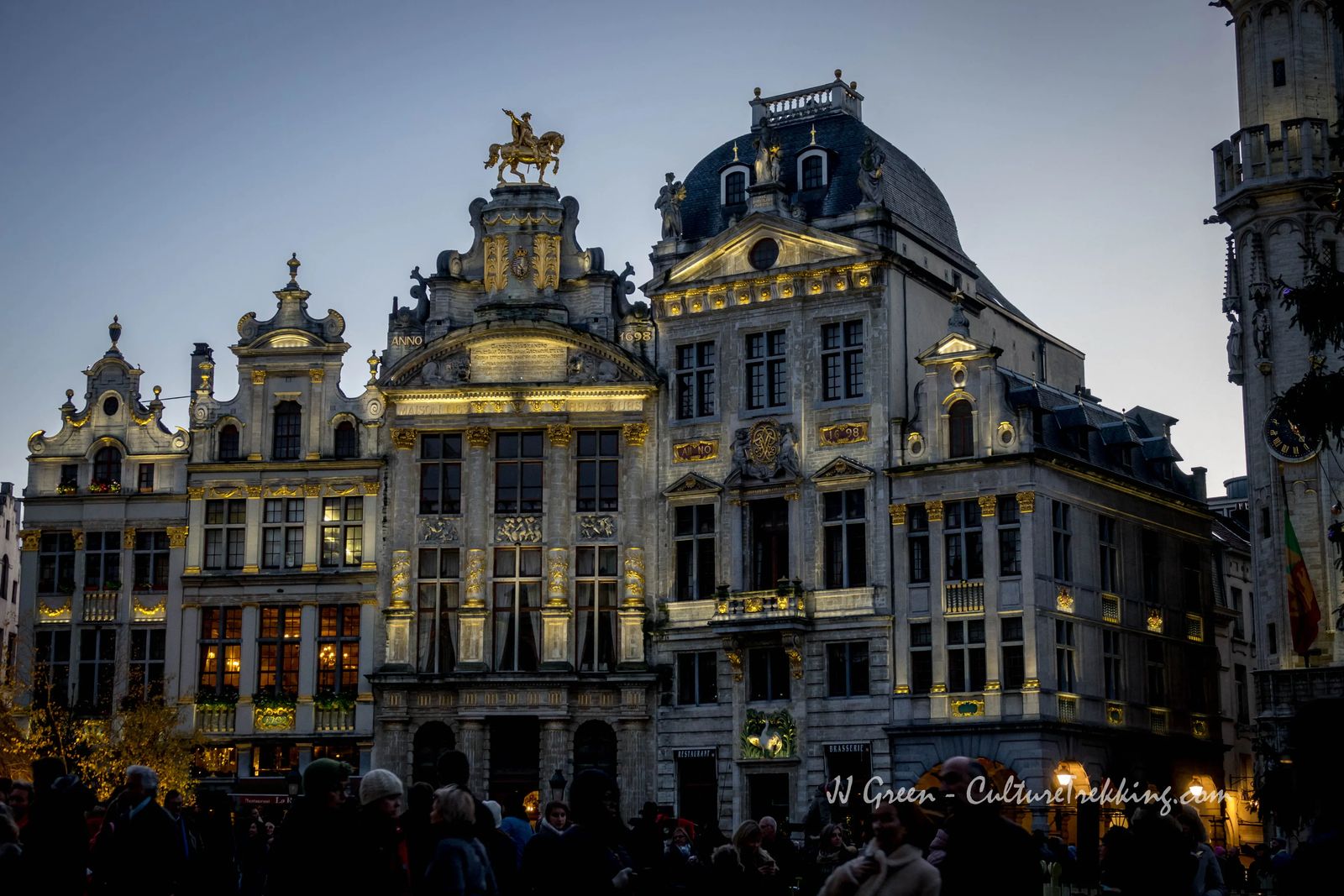 The food is about the same with local culinary artisans exhibiting delicacies from around Belgium including the coveted Warm Apple Cider (spiked or unspiked). This pairs well with the famous Fritland Fries that are heart-stoppingly scrumptious.
Brussels Christmas Market takes place from 30 November 2018 to January 6th, 2019 on and around Grand-Place, Bourse, Place Sainte-Catherine and Marché aux Poissons. This particular Winter festival includes the magical son & lumière illuminations on the Grand-Place Christmas markets in the city center attractions including merry-go-rounds on Place Sainte-Catherine, the large wheel and ice rink at Place de la Monnaie, and stalls for stocking up on gifts and treats within a 1.2mile trail.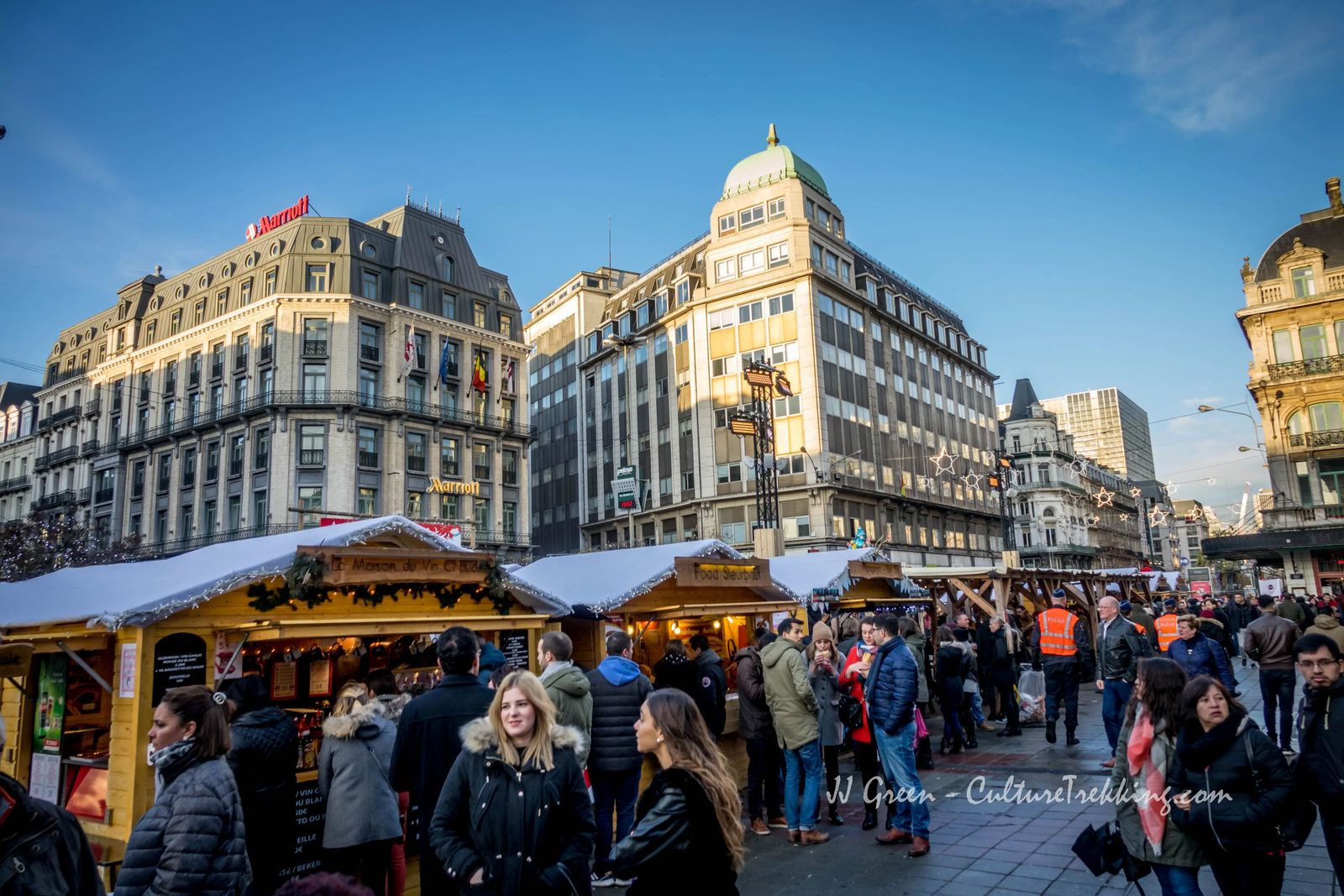 There are over 200 Chalets, which look like tiny log cabins adorning the streets complete with all sorts of gifts and gadgetry. You walk by each one and are wrapped in fresh leather smells, Christmas spices, organic lotions and soap bars, or my favorite....delicately balanced tea light oil diffusers and hummingbird candle mobiles. The last two were ones that I purchased for myself, as my Birthday was very close. The perfect place was waiting for these two items at home, right by my brand new giant tub with some lavender oil....doesn't that sound absolutely divine!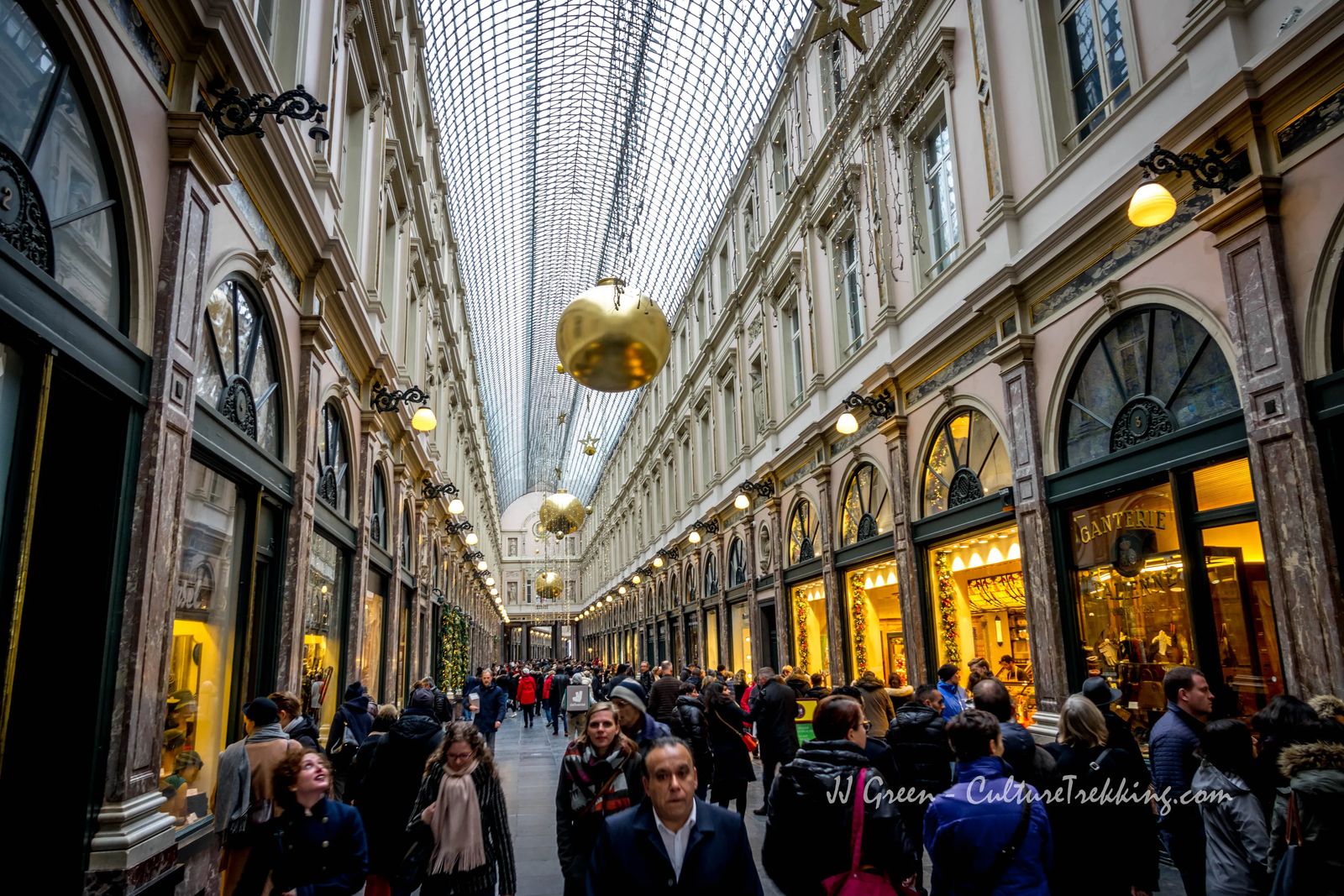 I attempted to find the other areas that featured the singing choirs, the Ferris Wheel and ice rink as I wanted to experience the full European Christmas Market, but I was running out of phone battery (my GPS guide) and needed to save it for being able to get back to the train station. Twenty-four hours is not enough time to truly experience the European Christmas Market. The next Christmas Market I would love to visit is actually in London, I have heard this one is spectacular.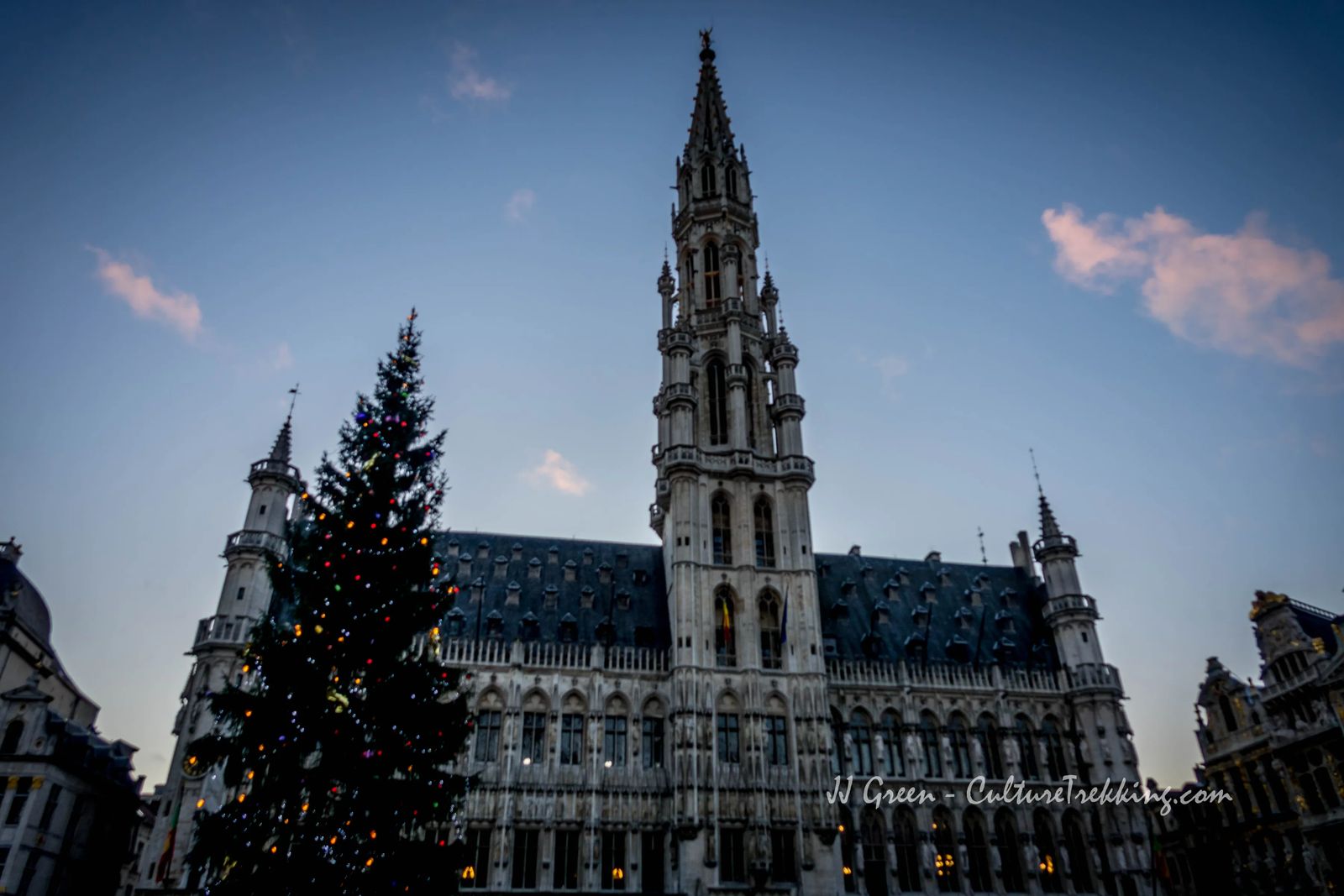 How to Experience the Brussels Christmas Market Properly
If I had the chance to do this over again, I would start with my Self-Guided Tour of the Best of Brussels and end in the Grand Palace for the lighting of the tree and the Grand Palace. Stay overnight in a hotel near the Ferris Wheel or the Ice Rink, spend the day talking with locals and entreating myself to the local delicacies. Attend a free Christmas Concert that is part of the Brussels Christmas Market.
Take a side trip back to Amsterdam and walk along the Amsterdam Light Festival & experience Sinter Claus and Black Pete coming into town. Top it off with a Pancake and stay overnight in Amsterdam. Head back to Brussels the next day and finish off with visiting every one of the 200 Chalets that are apart of the Christmas Market (along with my lottery money ;) and sip Cider in front of a fire and a good book in hand.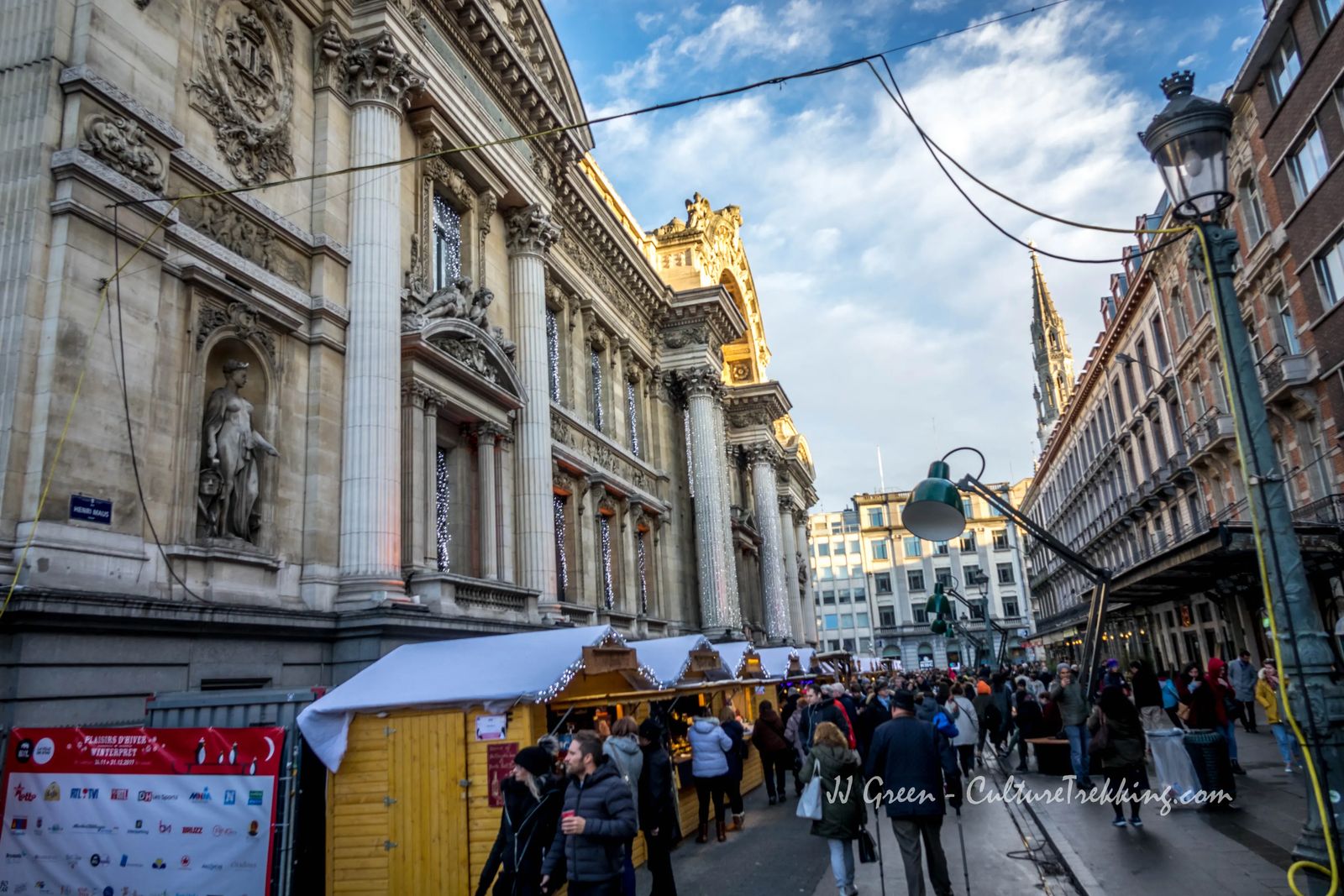 Where and What to Eat
BookaLokal, where the concept is easy: food brings people together. With BookaLokal you can find yourself a guest at a dinner party in the home of a Brussels local. This is a way to try homemade, cultural fare while meeting people from all over the world gathered together at a single dinner table. Café du Sablon.
This welcoming café is a favorite hangout for ex-patriots and travelers, and you will almost always hear a constant hum of English being spoken here. Not to mention their specialty drinks menu puts Starbucks to shame. Café du Sablon: 1000, Rue de la Régence 26, 1000 Brussels, Belgium Train to Brussels: $48 Round Trip (1hr 51min)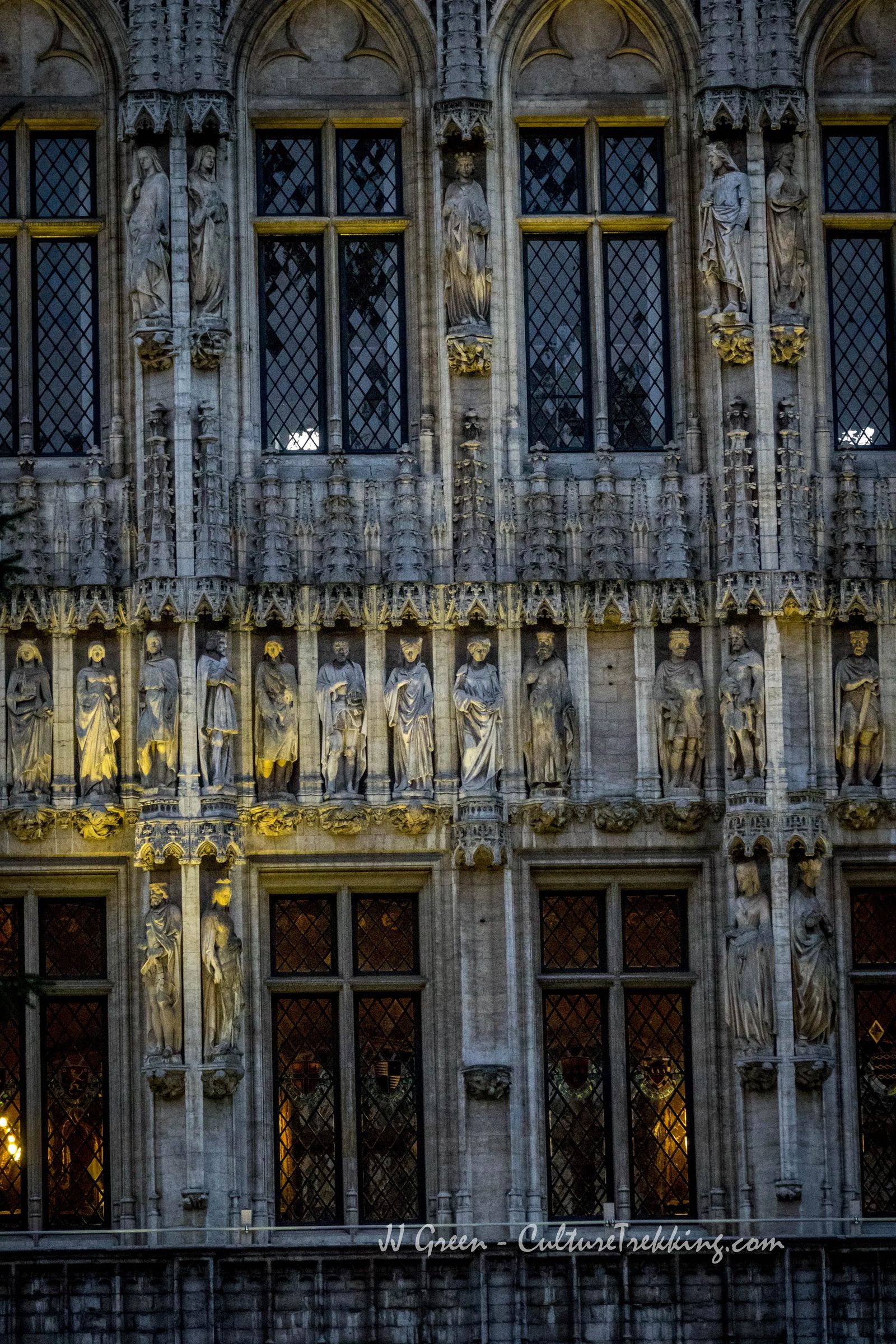 is the brussels christmas market worth it?
The Christmas Market was a lot more chaotic than I expected, and I found myself getting a little overwhelmed with all the people. However, that being said, if I focused on one street at a time and interacted with the shopkeepers and asked about their products and how they made them, it helped with the anxiety a little. I was not able to visit all of the sites that encompass the Brussels Christmas Market, but I can confidently recommend this as a day trip from Amsterdam should you find yourself there in November or December.
As Always.....Happy Travels, Happy Tales, and See You on the Flip Side!