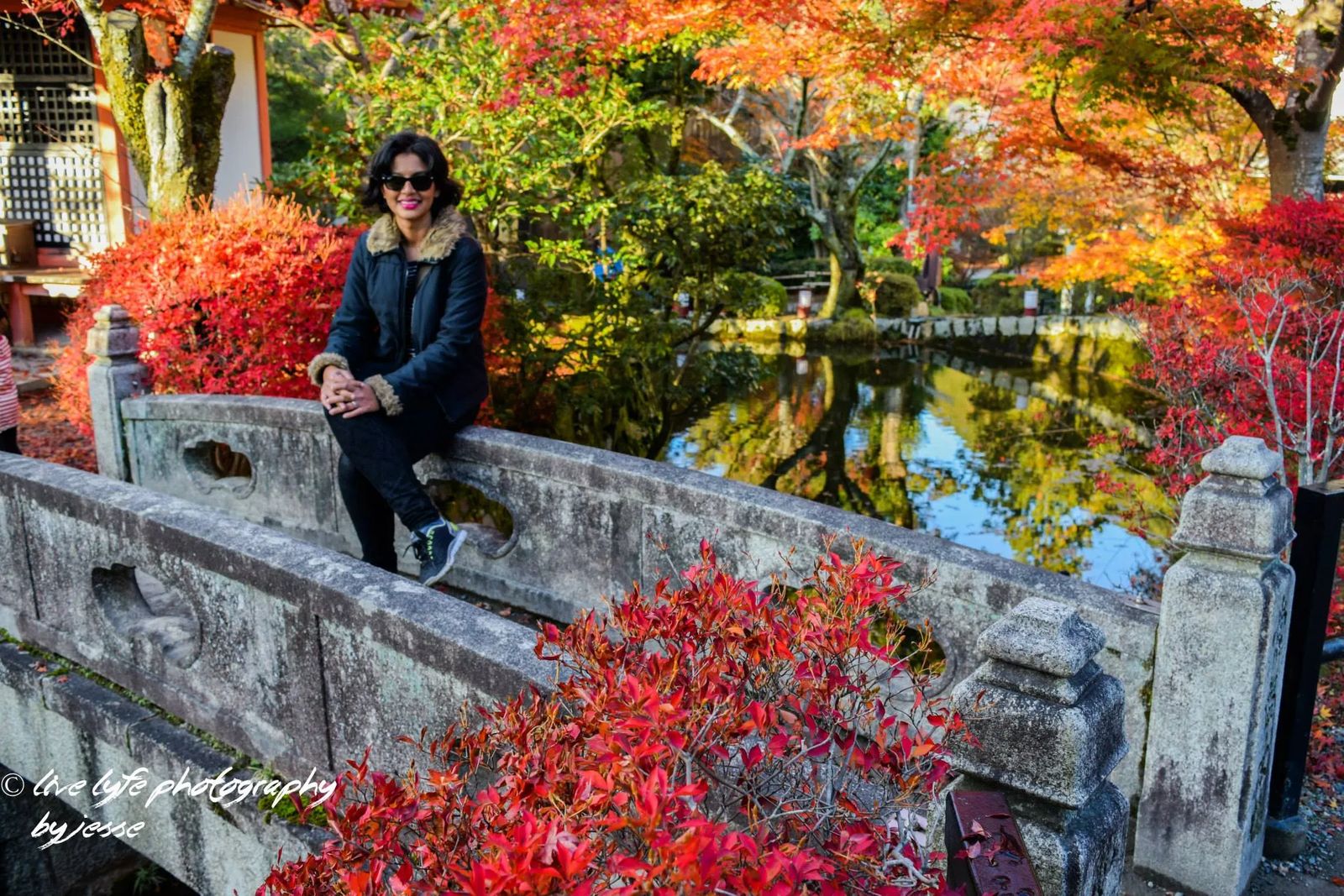 What to See in Trinidad & Tobago (from a local)
Meet Suzanne Bhagan a fellow travel blogger extraordinaire from Hot Foot Trini. She gives you tips on what to see in Trinidad and Tobago, recipes, and how living there has been.
Hi Suzanne, I'm so glad you decided to be featured on Culture Trekking! I'm really excited to be able to connect with Trinidad and Tobago through you, its always such a pleasure for me to meet locals and get the inside scoop & learn about the culture and people. 
So let's start by just asking some questions about you if that's ok, and then we will move onto your country and what it has to offer visitors.
Me: What are some of your hobbies?
Suzanne: I like traveling (of course), reading, and hiking. When it comes to reading, I enjoy reading fiction or nonfiction set in different countries, particularly if written by authors that call those countries home. Regarding hiking, I like climbing hills and mountains. Nothing like Mount Everest though!
Me: What do you do for work?
Suzanne: I'm a freelance writer and editor. I'm also a Meaningful Travel Insider (MTI) for GoAbroad. As an MTI, I research and write blog posts on meaningful travel, work, and study abroad.
Me: Who are you closest to in your family and why?
Suzanne: I'm closest to my husband, Jesse. He's my favorite travel buddy. He's great because he's very resourceful and solutions-oriented when we're on the road.
Me: What is your biggest aspiration or dream right now?
Suzanne: My biggest aspiration (of all time) is to write a travel book. I don't have a theme yet but I'm working on it!
Me: What is it that drives you to get up every morning and be disciplined to see that dream fulfilled?
Suzanne: I continue to write and blog as much as I can about traveling, studying, living, and working abroad. I also devour lots of travel fiction, nonfiction, blogs, and articles. I'm generally very self-motivated and deadline-oriented so getting the work done is not a problem. Plus, I love doing what I do and that's enough motivation in itself!
Me: What is your most embarrassing moment?
Suzanne: Too many to mention. I tend to block out embarrassing moments. 
Me: That's ok, I do too unless something reminds me of what I did that was embarrassing and then I end up laughing at myself at random which just adds to the embarrassment. Alright, next question: What is something you have personally done that you are really proud of?
Suzanne: I'm really proud of the fact that I was able to live in a country (Japan) where I didn't even speak the language.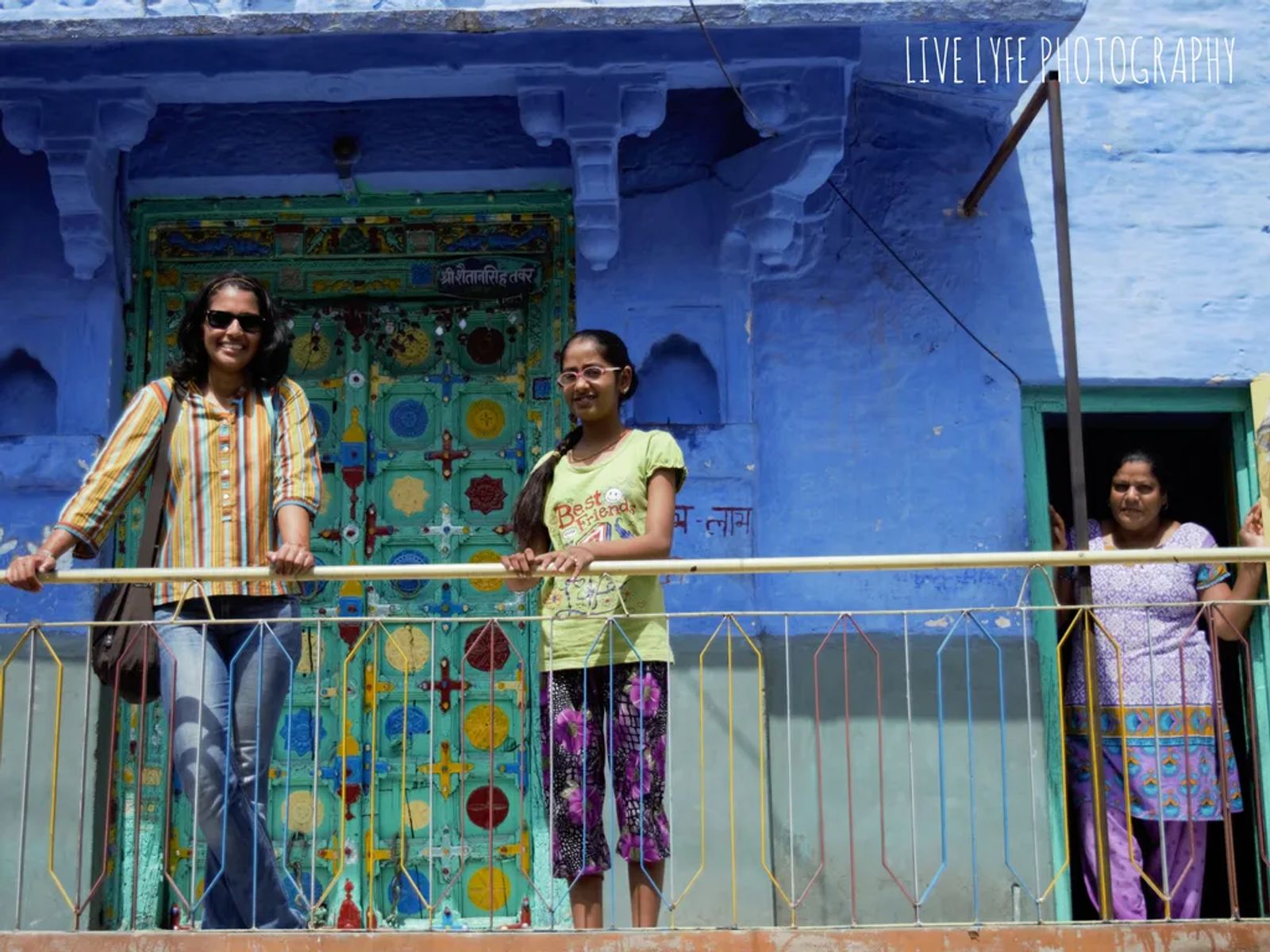 So let's get down to the nitty-gritty of Trinidad and Tobago. I first learned about you when you posted something on She's Wanderful about how immigration officers didn't believe your passport was real because they didn't realize it was an actual country. How frustrating and anxiety-driven that situation must have been!
Me: What is it like for you to have people not realize it is an actual country?
Suzanne: It's pretty annoying. Sometimes, I get tired of the blank faces and wish I had a map to show them that it actually exists. Without a map, it's hard to explain where my country is because many people out there aren't too clued up on world geography. For example, many people I've met thought Trinidad and Tobago was in Africa or the US! Go figure!
Me: Why do you think it is not well known to the world yet?
Suzanne: It's not very famous because it's not well-marketed in the global tourism industry. For example, it's not the typical Caribbean country most people think of, like Jamaica or Barbados. However, travelers can learn more about my country because there are a lot of novels based in Trinidad and Tobago. I highly recommend A House for Mr. Biswas and Miguel Street by VS Naipaul and A Brighter Sun by Sam Selvon. These novels capture Trini culture very well.
Me: Do you think that driving tourists there would be beneficial for the country/people?
Suzanne: Tourism is well established in Tobago, the smaller island. A lot of tourists also come to Trinidad, the bigger island, for Carnival (a huge festival similar to the one in Rio but with its unique flavor). However, tourism isn't a big money spinner in my country because the economy is more energy-driven (oil and gas etc.).
Me: So tell me about the people there. How would you describe the people of the country compared to the rest of the world?
Suzanne: Trinidad and Tobago is very diverse. The population is made up of people who came from all corners of the world: Europe, Africa, India, China, and the Middle East. The native population, the First Peoples of Trinidad and Tobago, has also remained but is quite small.
Me: What is something you are proud of that your countrymen do that you find yourself often bragging to your friends about?
Suzanne: I'm pretty proud that the people of Trinidad and Tobago created the steelpan, the only acoustic musical instrument to be invented in the 20th century. Every Carnival, there's a massive steel orchestra competition called Panorama. It's a must-see for visitors. I'm also proud that Trinidadian-born fiction and travel writer, VS Naipaul, won the Nobel Prize for Literature in 2001. We also have a fantastic literary festival for Caribbean literature, the Bocas Lit Fest.
Me: What types of religions are in Trinidad and Tobago?
Suzanne: There are so many religions in my country: Christianity, Hinduism, Islam, Spiritual Shouter Baptist, Orisha, Rastafarianism, even Baha'i.
Me: Honestly, I haven't even heard of some of those so I may have to go do some personal research before I can even think about asking more questions on that one. I really like the fact that there are in fact so many different religions in your country. I'm a big believer in that. Ok, so next question:
Me: What is a spot you would frequent as a child?
Suzanne: As a child, I loved to go to the beach. In Trinidad, I loved Maracas, Las Cuevas, Mayaro, and Manzanilla beaches.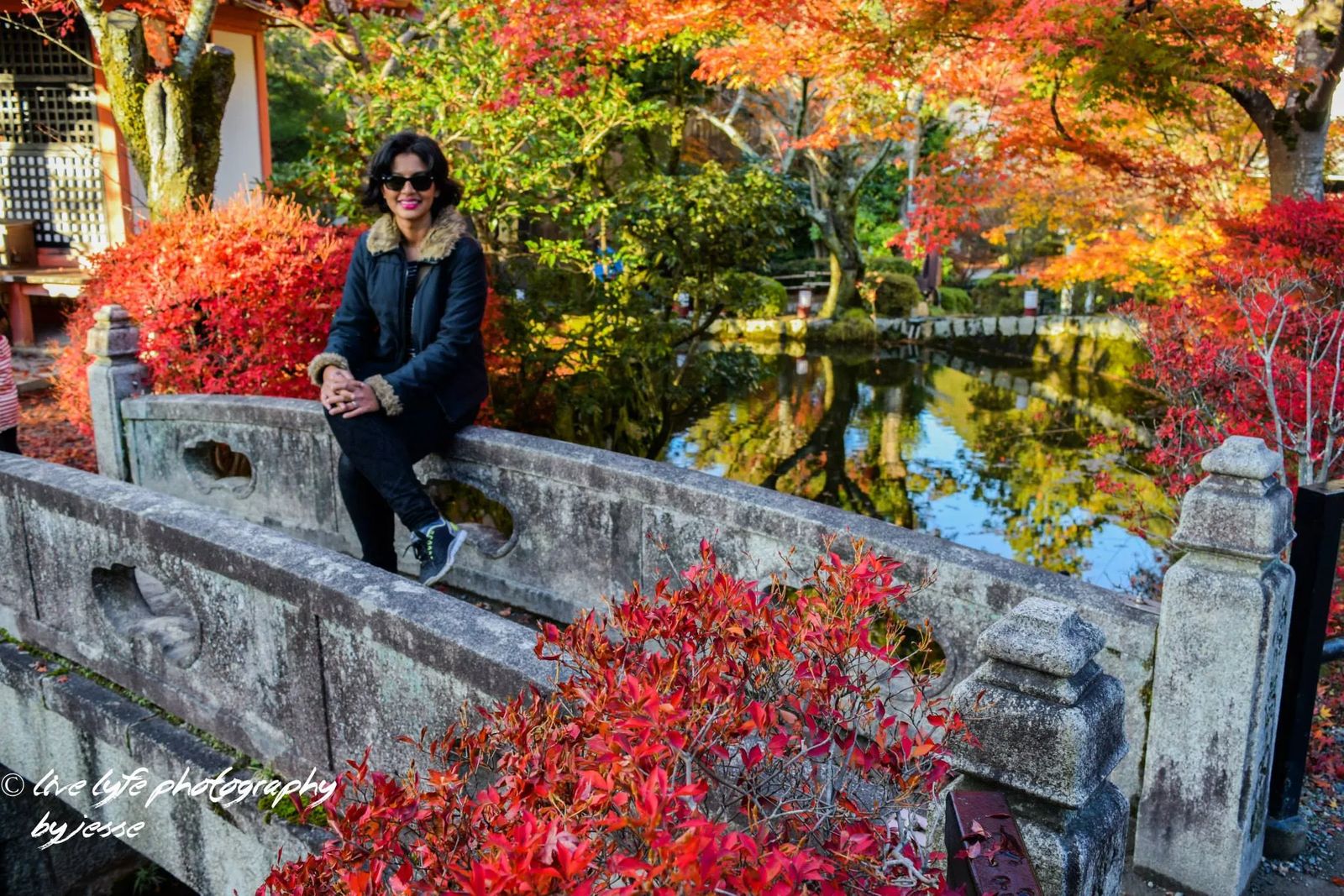 Me: What are 3 hidden gems of Trinidad and Tobago that you wish people knew more about?
Suzanne: I wish more people knew that Trinidad and Tobago is a birder's paradise. One of the best places to see them is Asa Wright Nature Center. I would also like tourists to visit the Temple in the Sea at Waterloo. This temple has a great story behind it. Trinidad and Tobago is also a chocolate powerhouse so visitors should check out the cocoa estates on both islands. Chocolate in Trinidad and Tobago is made from trinitario cocoa beans grown there, the highest grade of cocoa beans in the world. It's the real stuff!
Me: What is your favorite food there that you can't seem to get anywhere else?
Suzanne: Bake and shark, hands down!
Me: Food is always a great way to connect with people, I'm definitely going to look those up for sure. Do you have a favorite recipe that you would like to share with the Culture Trekking community to try?
Suzanne: One of the easiest things to make is Trinidadian corn soup.
Me: Is it safe to travel in your country as a single female or with a family?
Suzanne: That's a tough one. I would suggest that single females and other travelers be cautious when traveling alone in Trinidad and Tobago because there is a crime problem. Find a reputable tour operator or local guide to show you around.
Me: What about racism? I know racism is a hot topic right now in the United States. How do those in Trinidad and Tobago handle that, or is it something not frequently thought of?
Suzanne: Although many locals claim "all ah we is one," racism still affects everyday living in the country. It's something that subtly permeates every level of society. Many people ignore it or pretend it doesn't exist.
Me: Would those in the LGBTQ be welcome and safe there? If not what would be some suggestions you have for them when traveling?
Suzanne: Trinidad and Tobago, like many other Caribbean islands, still has a very conservative attitude when it comes to gender and sexuality. LGBTQ travelers are welcome but may get unwanted attention from some locals.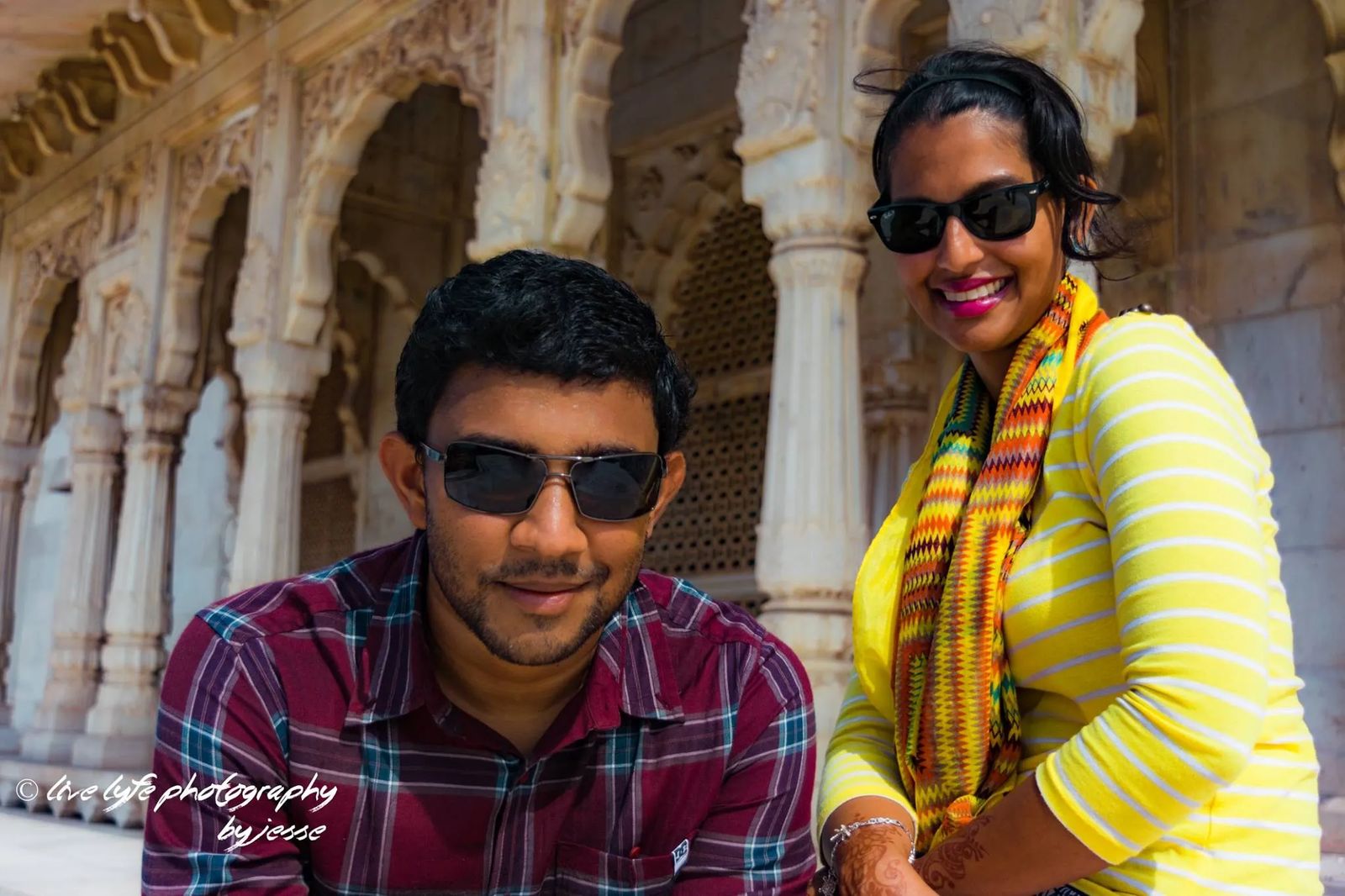 Me: Are there areas you would suggest avoiding while there?
Suzanne: Avoid crime hot spots like Laventille, Enterprise, and Beetham.
Me: What are the major tourist traps?
Suzanne: I don't think we have any tourist traps in Trinidad and Tobago!
Me: Do you have any favorite camping spots or hiking trails you would suggest?
Suzanne: Hiking is very popular on both islands. I would suggest going with a local guide or tour group because the trails are not signposted and you could get lost in some areas. I highly recommend hiking to Paria beach and Rio Seco waterfall.
Me: What about your favorite hidden beaches?
Suzanne: You can access hidden beaches by boat on both Trinidad and Tobago. You need to hire a local guide to get all the deets.
Me: When I say home, what does that picture look like in your mind?
Suzanne: In my mind, home is not a place. It's the people who matter most to me.
Me: That is such a beautiful thought, I'm definitely going to remember that one. How do families there spend time together?
Suzanne: Different families do different things but in general, families spend time eating out, going to the cinema and malls, visiting relatives, going to the beach or river, and vacationing at beach houses across the two islands.
Me: What are marriages like there? Does the woman or the man propose? I need to find a country where the woman can propose myself, lol.
Suzanne: Marriages are generally love matches but there are a few arranged unions. Man or woman may propose although traditionally, men propose.
Me: Do you have any closing thoughts for my readers you would like them to know or take away from this?
Suzanne: I would love for your readers to learn more about Trinidad and Tobago and the rest of the Caribbean. We are so much more than beaches!
Me: Well Suzanne, it really has been a pleasure speaking with you and I hope one day to be able to meet you in person. You sound like a fascinating person, with loads of adventures awaiting you around the corner. I appreciate you taking the time out of your busy schedule to answer my questions and help my readers learn about your fascinating culture and connect with Trinidad and Tobago. I hope that they have been as enthralled as I have been in reading your answers. Thank you so much for your time and if my readers wanted to get in touch with you, how would they do that?
Suzanne: They can check out my blog: Hot Foot Trini or connect with me on Instagram, Facebook, or Twitter.
Alright folks, that is it for today. I hope that you enjoyed this featured follower post. I want to sincerely thank Suzanne Bhagan for participating and being willing to answer all these questions. I love being able to connect with different cultures and communities throughout the world.
For more posts like this, check out:
7 Safety Tips When Hiking the Jungles of Jamaica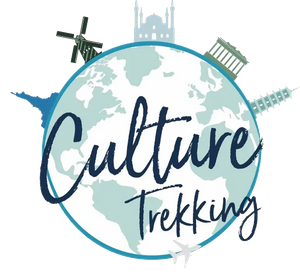 Culture - Connection - Art - Adventure