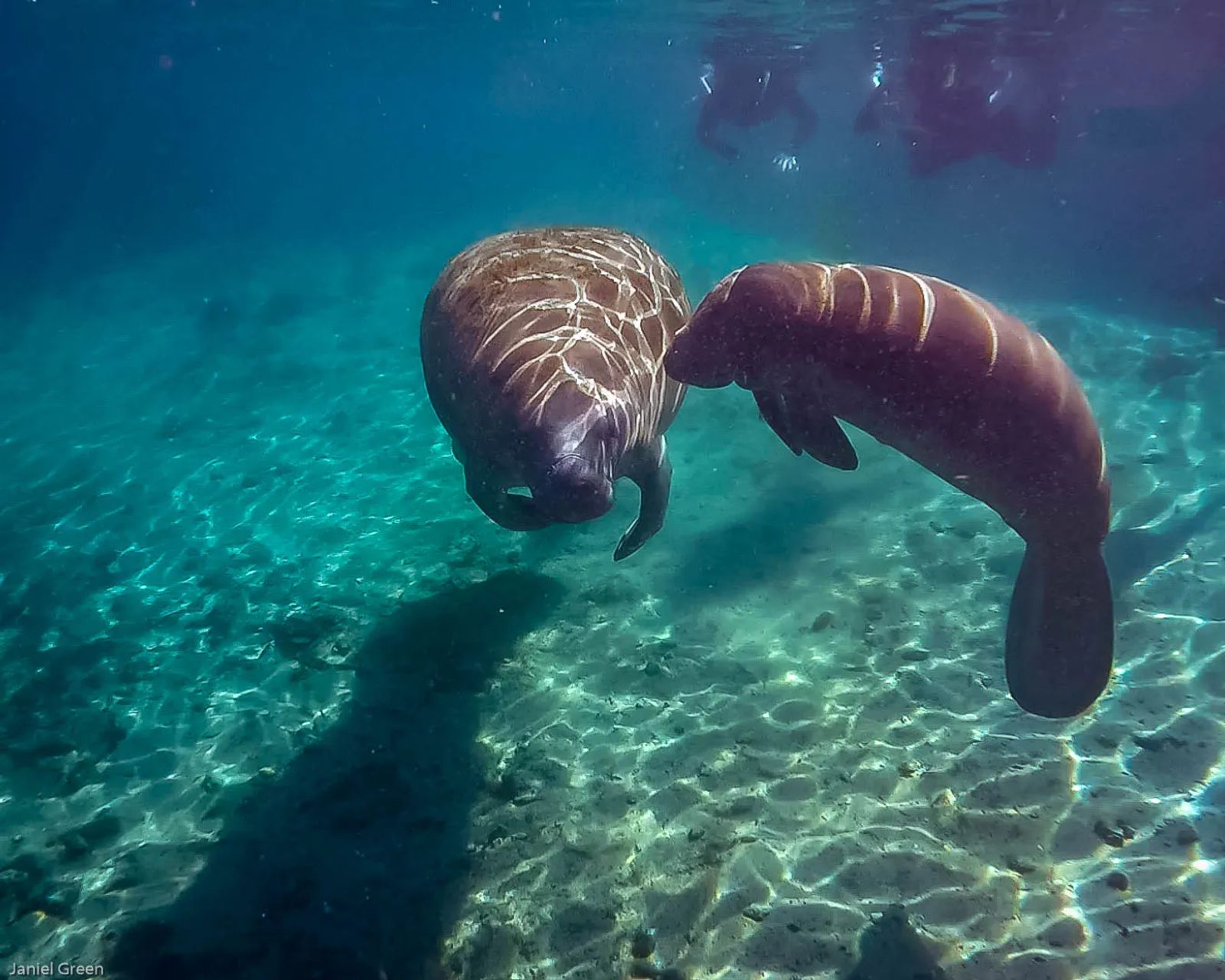 Swimming with Manatees in Crystal Rivers Florida
I met Jen and Ed from Coleman Concierge at a travel conference in 2017. We hit it off pretty well, considering she had lived in Utah for a while (my home state). They invited me down to Orlando and proposed we do some diving and go swimming with Manatees in Crystal Rivers Florida. They had done some kayaking in Silver Springs where Manatees also visit, and raved about their experience. I decided to take them up on their offer, and promptly bought my ticket to Florida.
Knowing that Manatees are often killed by boats passing by, and they were slow and fat was about the extent of my knowledge about Manatees and their world. Luckily we were able to pair up with Birds Underwater for a tour and my knowledge about Manatees exponentially increased from one afternoon with them. So come take a virtual tour with me, Jen & Ed, and our other friend Katie from The Traveling Spud as we learn just how to ethically interact with Manatees.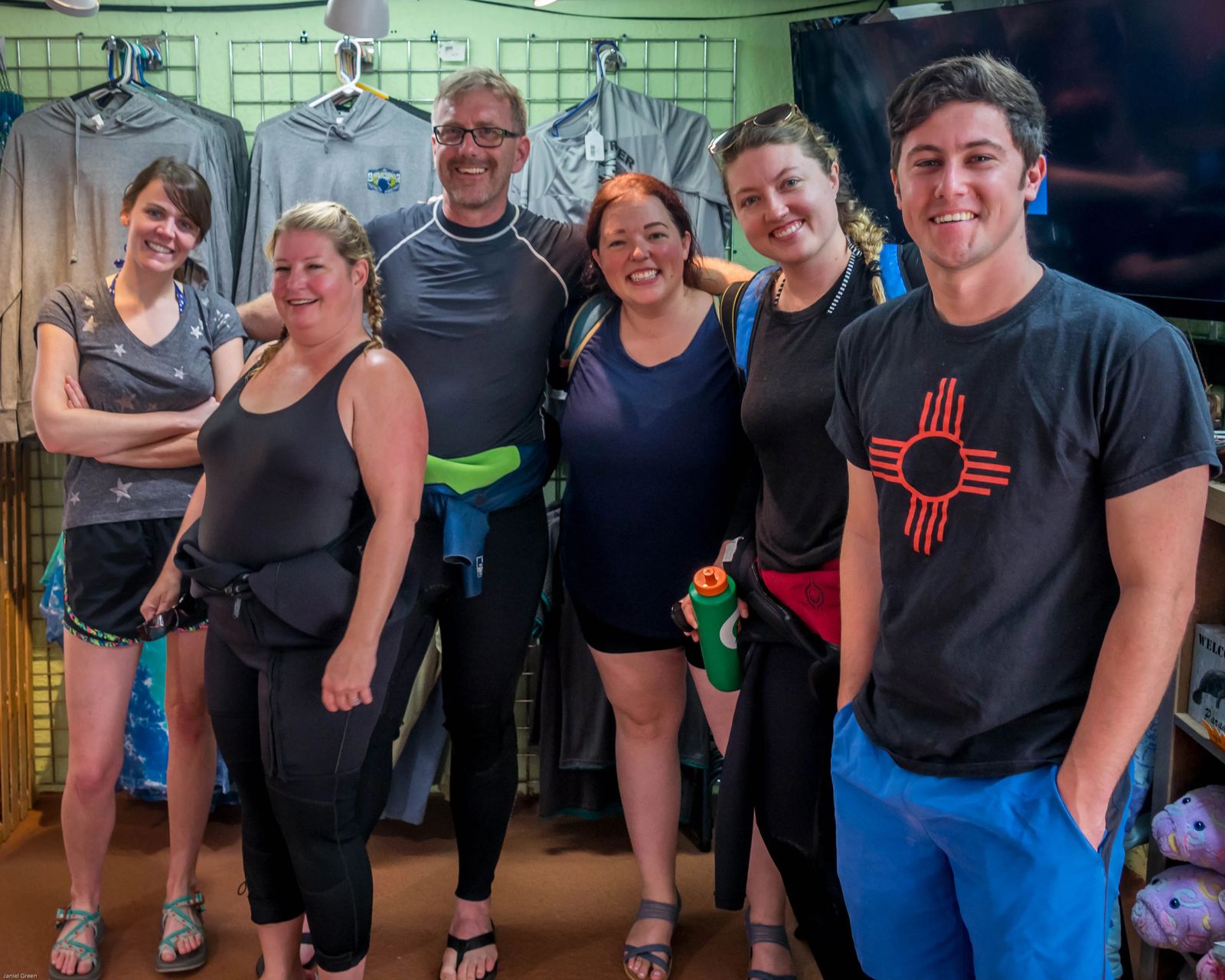 The History of Hunters Springs Park
This area was previously owned by a single individual, who upon her death gifted the area to the city as long as it remained free to the public. It was utilized by the surrounding community for many years, with manatees competing for the safety and warmth of the springs.
Over time the area was inhabited by vagrants and unwanted guests that helped contribute to the death and disuse of the property. The city was able to buy an abandoned lot, gave the park a facelift with park benches, a beach, and a playground. This facelift cost around 2.2 million. In order to help maintain the new parking, and the kayak launch there is a minimal charge - but the park itself if free.
Please do not make your own parking spaces, only park in designated areas. Be sure to get there early to get a good parking space.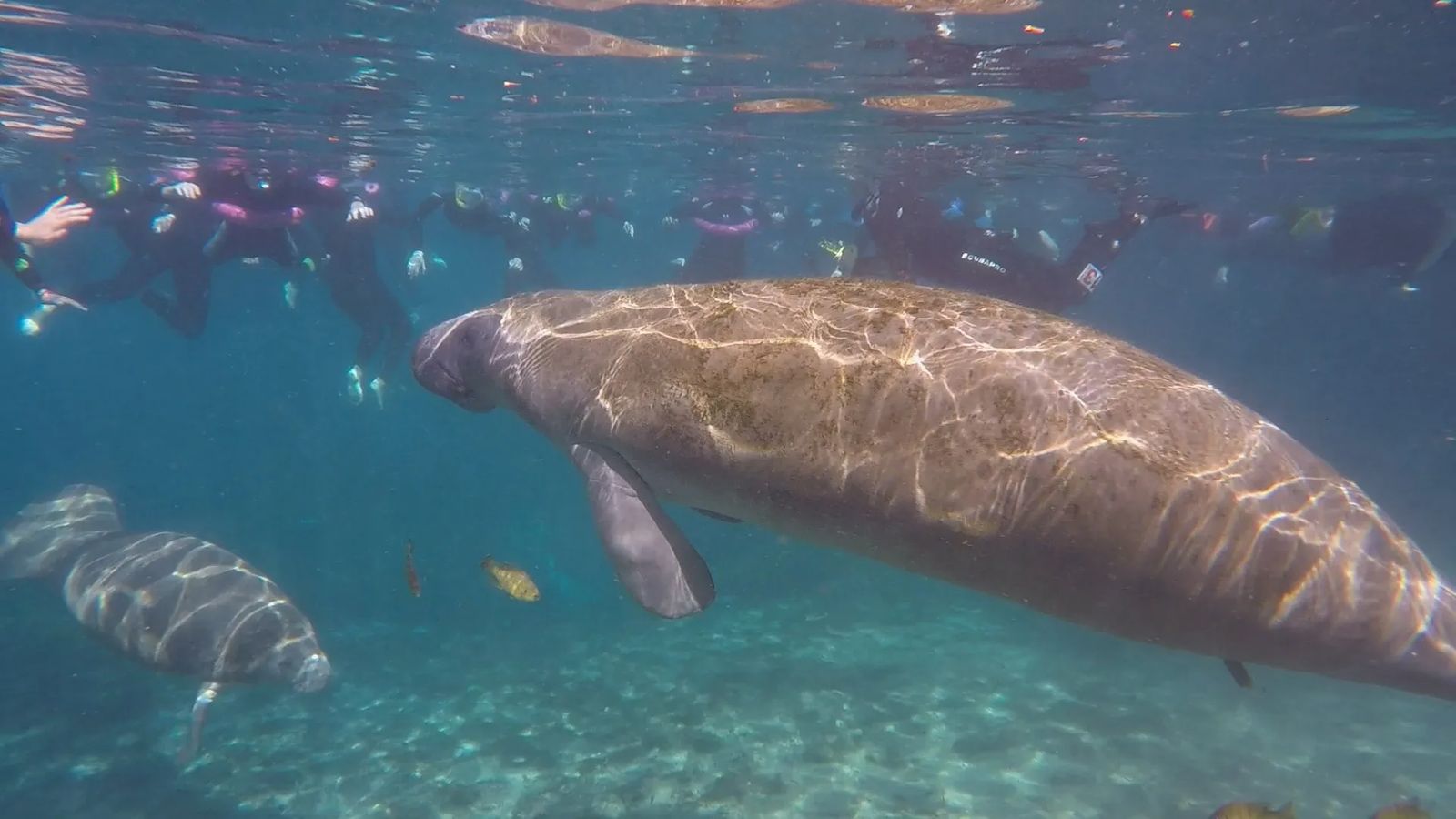 Starting the Manatee Tour with Important Safety instructions & Ethical Interaction
While it isn't exactly illegal to see the manatees on your own, I wouldn't really suggest it. I thought I knew how to responsibly interact with marine life, but I learned so much by taking a guided tour.
My friends and I decided to take a tour with Bird's Underwater, who are very dedicated to maintaining an environment that is safe for the animals. It was nice to see they were talking about the animals like they would family members they were protecting.
When you arrive, you check in at the front desk to sign a waiver and watch the instructional video on ethical interaction with manatees. The video explains how you shouldn't dive towards the manatee, reach towards the manatee, pinch them, attempt to ride them, dive near them, wear a wetsuit, don't kick just use your arms and loads of other things.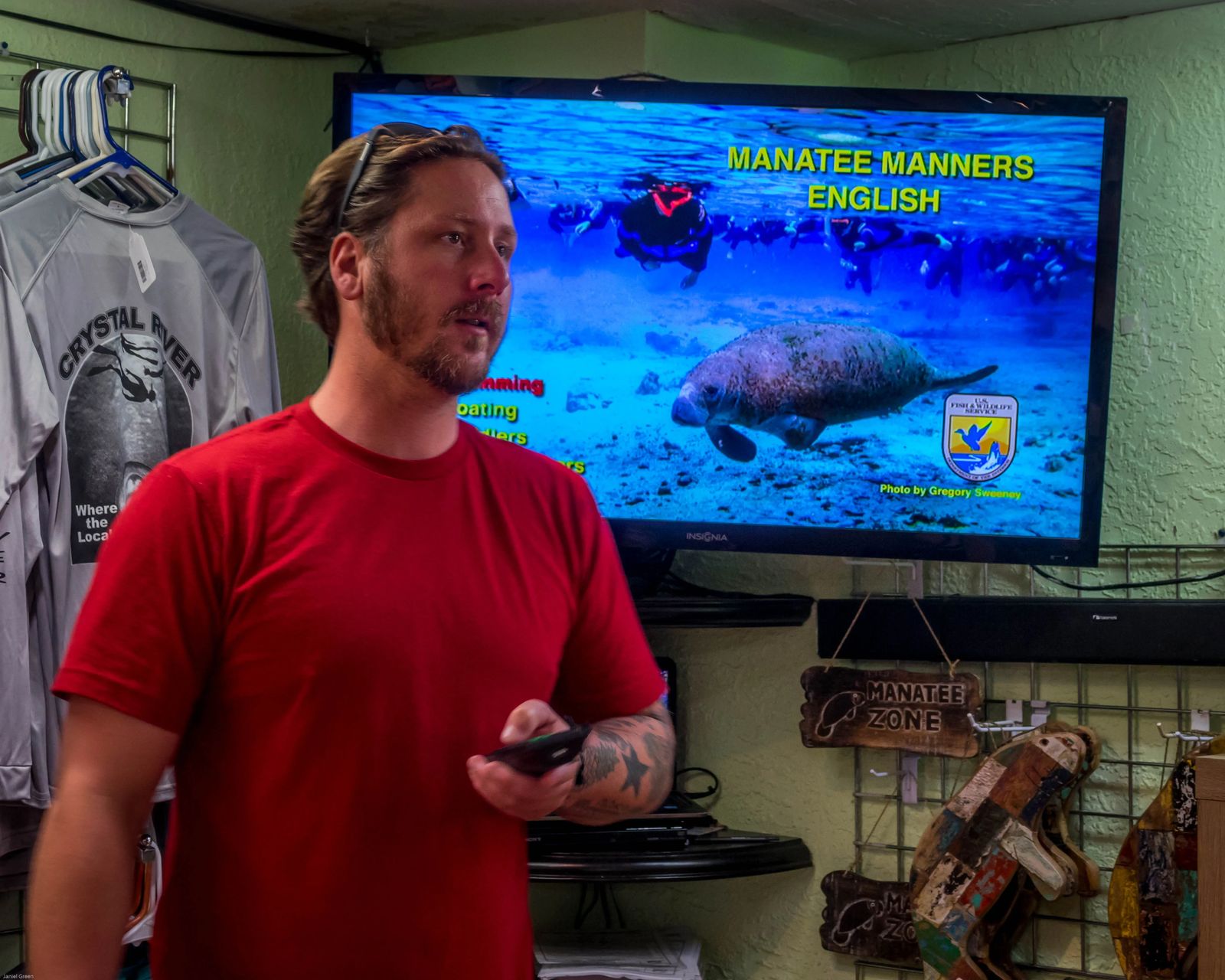 I know it sounds like a lot, but manatees are such shy and gentle creatures actions you take are akin to jumping on their bed while they are sleeping. One individual was kicking too much, and ended up kicking a manatee in the face on accident. He got scared, and scared all the other manatees out of the area.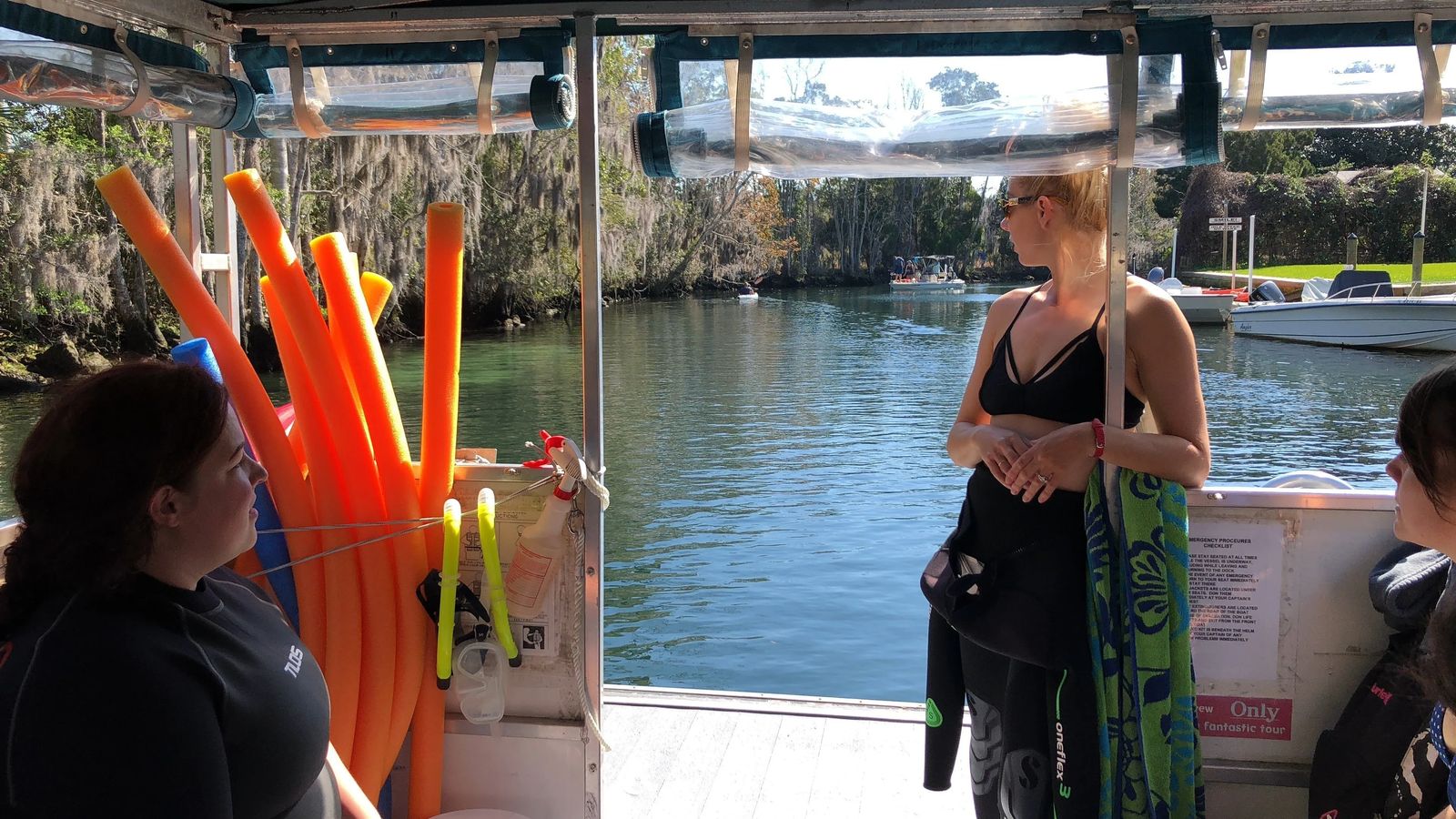 Other general rules that those who were not on a guided tour didn't quite understand are: don't hover or corner them, stay a body length away, do not enter the area that says 'manatee resting zone', do not talk through the snorkel tube or make cooing noises, be mindful of people near you so everyone has a turn to observe quietly without getting kicked in the face, don't use underwater lights as the manatees don't have eyelids and it can blind them.
Do not attempt to feed manatees, this can decrease their fear of humans which can lead to more manatee deaths from boating propellers as they will learn to associate the bottom of the boat with food. Last but not least, don't walk on the river bed, it is silt and if everyone walks or kicks vigorously it makes the water foggy and is more difficult to get good photos/video of the manatees.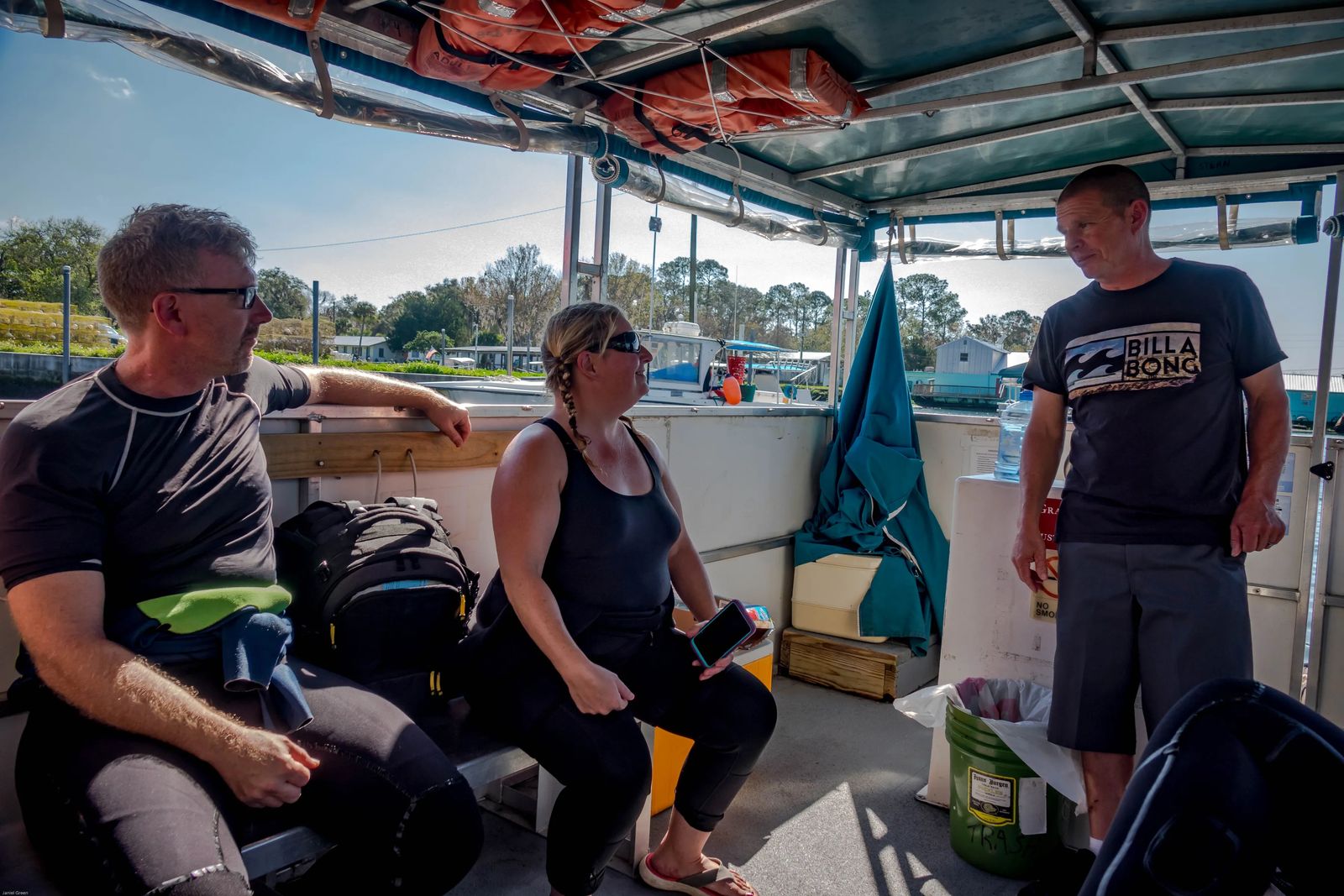 Helpful tips: Use a noodle to help float so you don't have to kick, Gopro beeping doesn't bother them, be calm and quiet and they will come up to you, manatees love to look at themselves in the GoPro Dome, they are also fascinated with colorful toenails. If the manatee does approach you, always keep your elbow bent and palm open - if not and someone snaps a photo of you then you will be sent a fine of up to $10,000. There are several fish and wildlife patrols in the Crystal rivers area to enforce these rules.
This is the only place in the world that you can legally swim with manatees, so please try to be respectful and not ruin this opportunity for everyone else.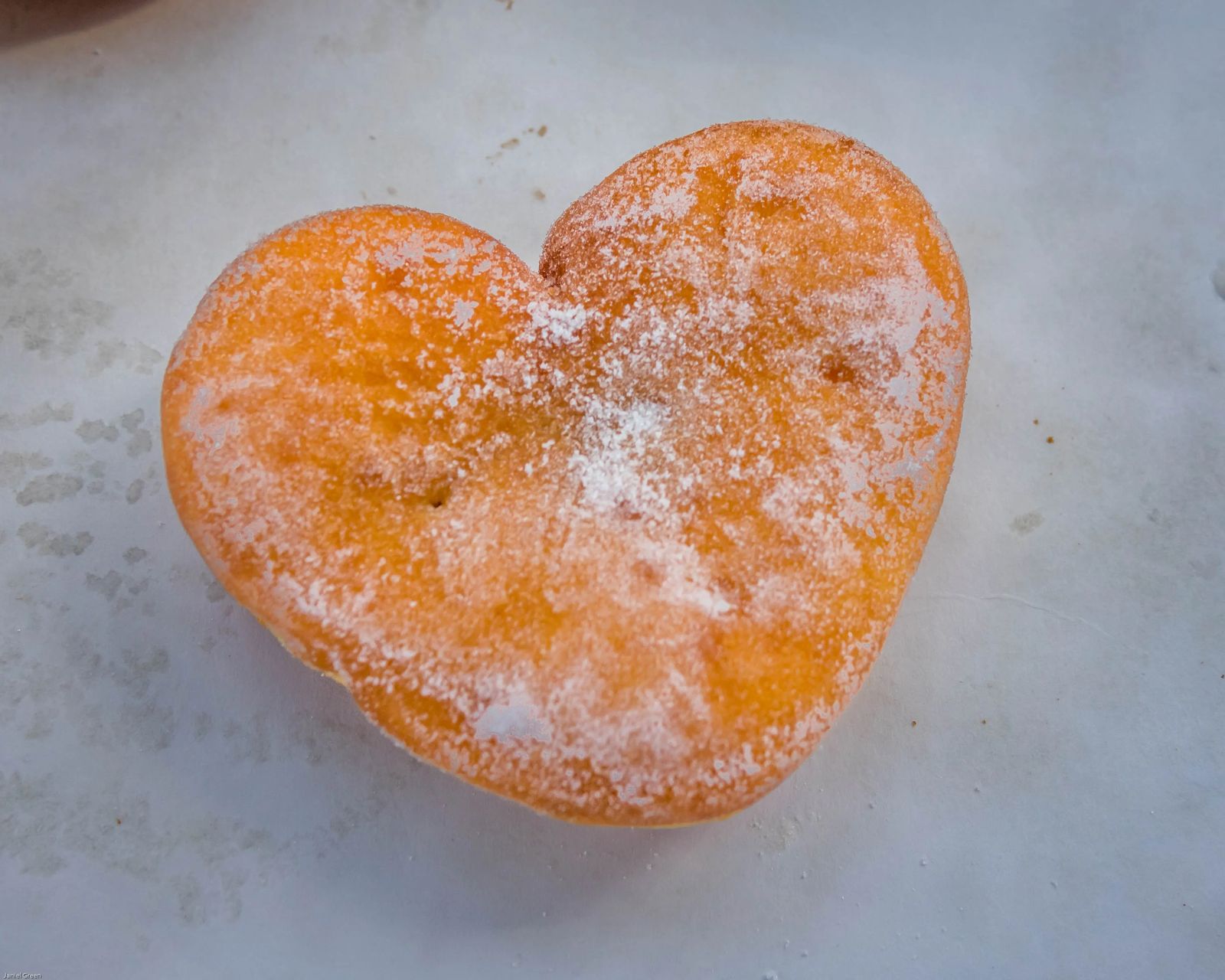 What Birds Underwater has OnBoard
Birds Underwater outfitted us with snorkel gear, wetsuits, and flotation devices (foam noodles). They do a guided tour up the stream, making sure we stayed together as a group and lead you to the areas where the manatees are. Onboard they have hot drinks: coffee, tea, hot cocoa, granola bars etc... (if there is a good guide) available to you free of charge.
There are typically 12 people on the tour which is a little tight when your all there with your gear on and rucksacks and such. There really isn't a dry area on the boat, so be sure to either have a dry bag or leave your things in a locker in the store. Once your in the boat, pay attention to instructions and stay seated when the engine is in gear (this is for insurance reasons).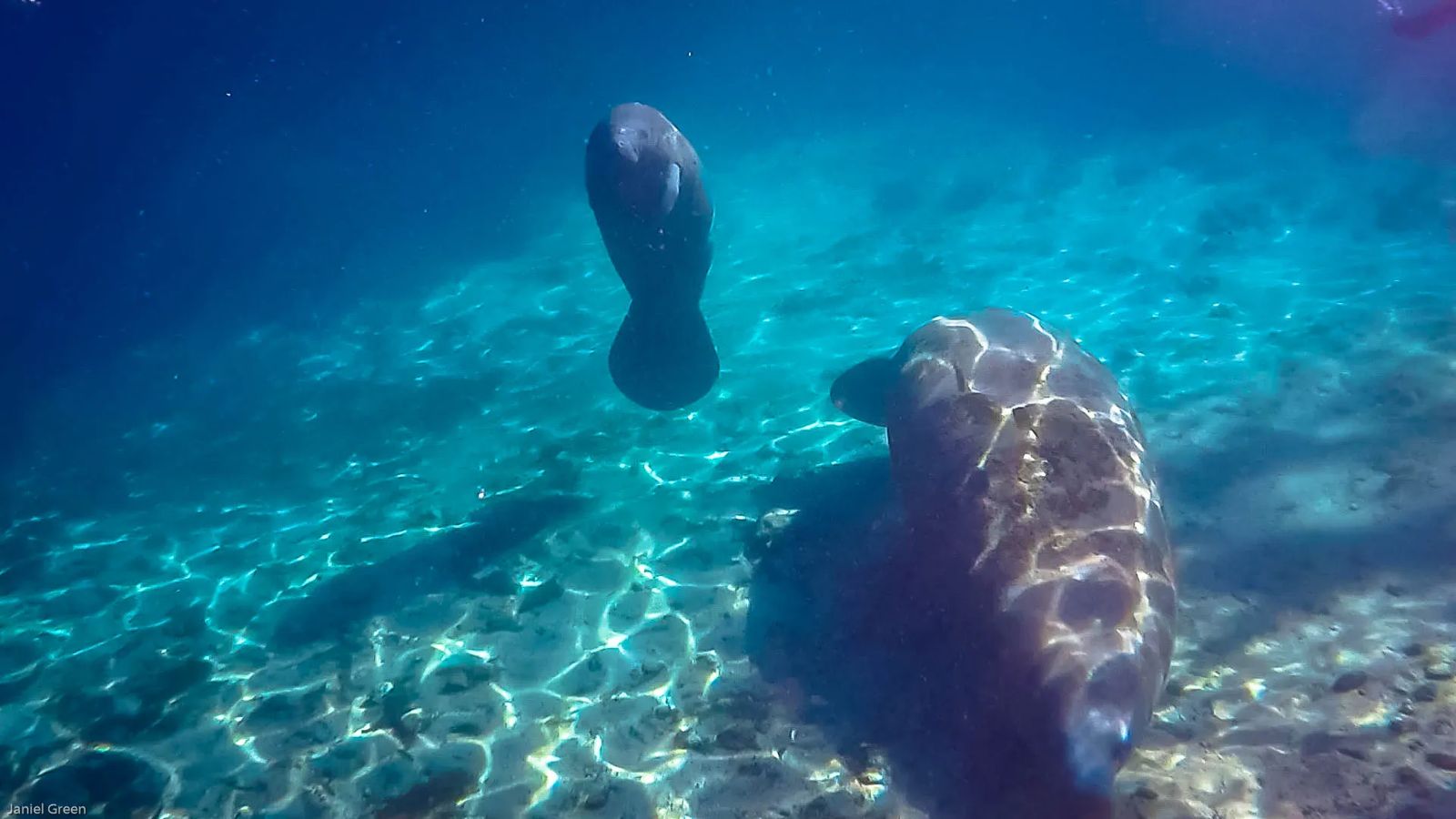 When is the Best Time To See Manatees in Florida?
Out of all the companies we looked at in the Crytal River area, Birds Underwater seem to be the best on all spectrums for a safe, ethical, and flexible interaction with the manatees. They are one of the only tour group that start a tour at 630am, which puts you out in the rivers before all the silt is stirred up and the manatees are scared away. It also allows you to get up to the Three Sisters area (where many manatees go to rest) before the tide comes in and boats are no longer able to get under the bridge.
The best time to go is when there is cold front coming through Florida from November through February. When the ocean waters get cold, and the Manatees search out warmer waters. This can be really hard to time perfectly, but if all else fails, Birds Underwater also has Diving excursions available.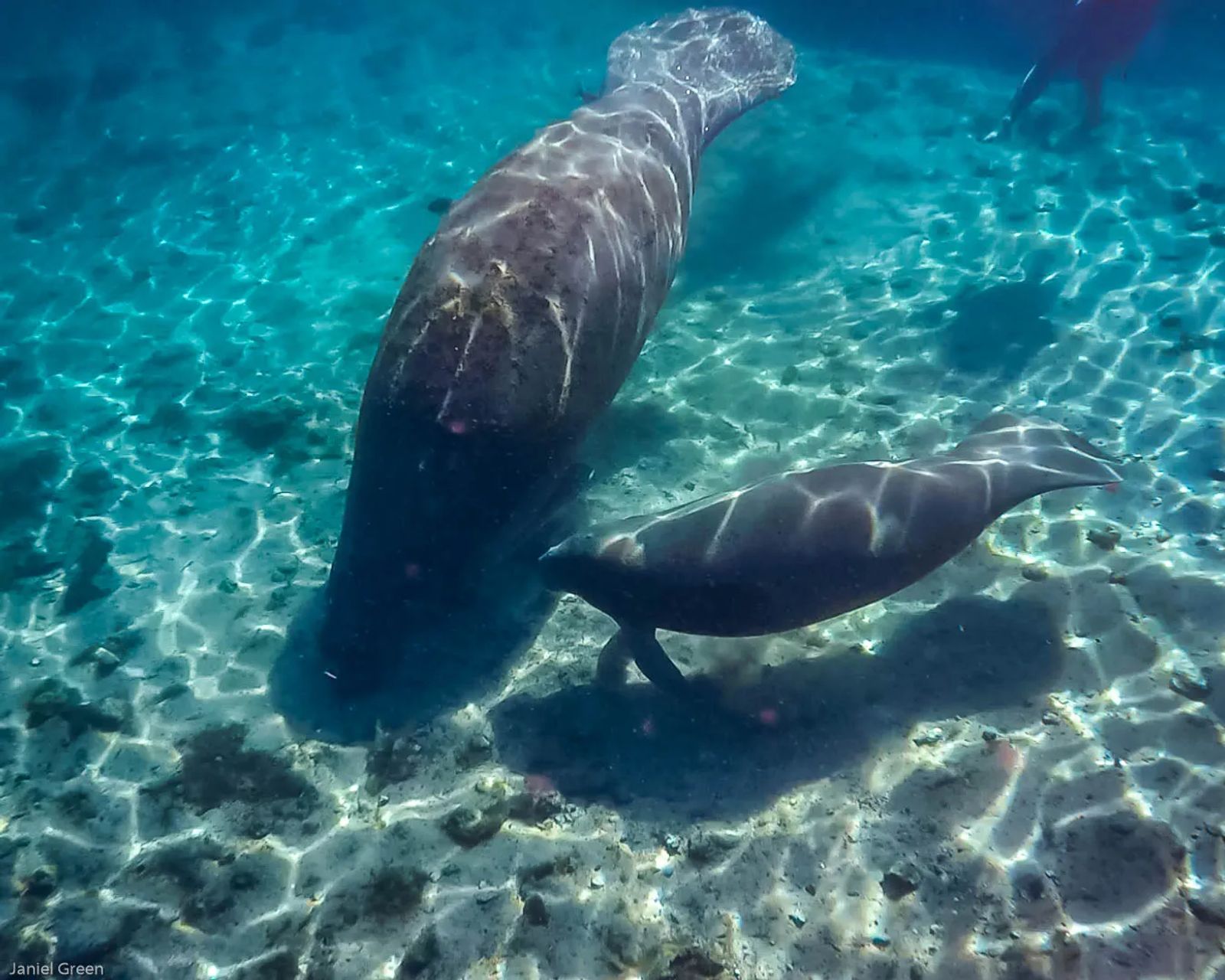 A Short Manatee Biology Biography
Manatees have seal like bodies that taper into a flat, large rear fin; with two forefins that also aid with maneuverability. Each forefin has 2-3 nails on each.
The Manatees closest relative is actually the elephant, even though they are commonly referred to as 'sea cows'. (Sea cows were hunted to extinction as of 1741). There are three different types: West African manatee, the Amazonian manatee, and the ones in Crystal Rivers area are mostly West Indies Manatees.
These mammals migrate mostly around the united states during the summer months have been tracked from Texas all the way up to Massachusetts. Despite popular belief, Manatees are pure muscle, which is why they have to seek those warmer waters during the winter months.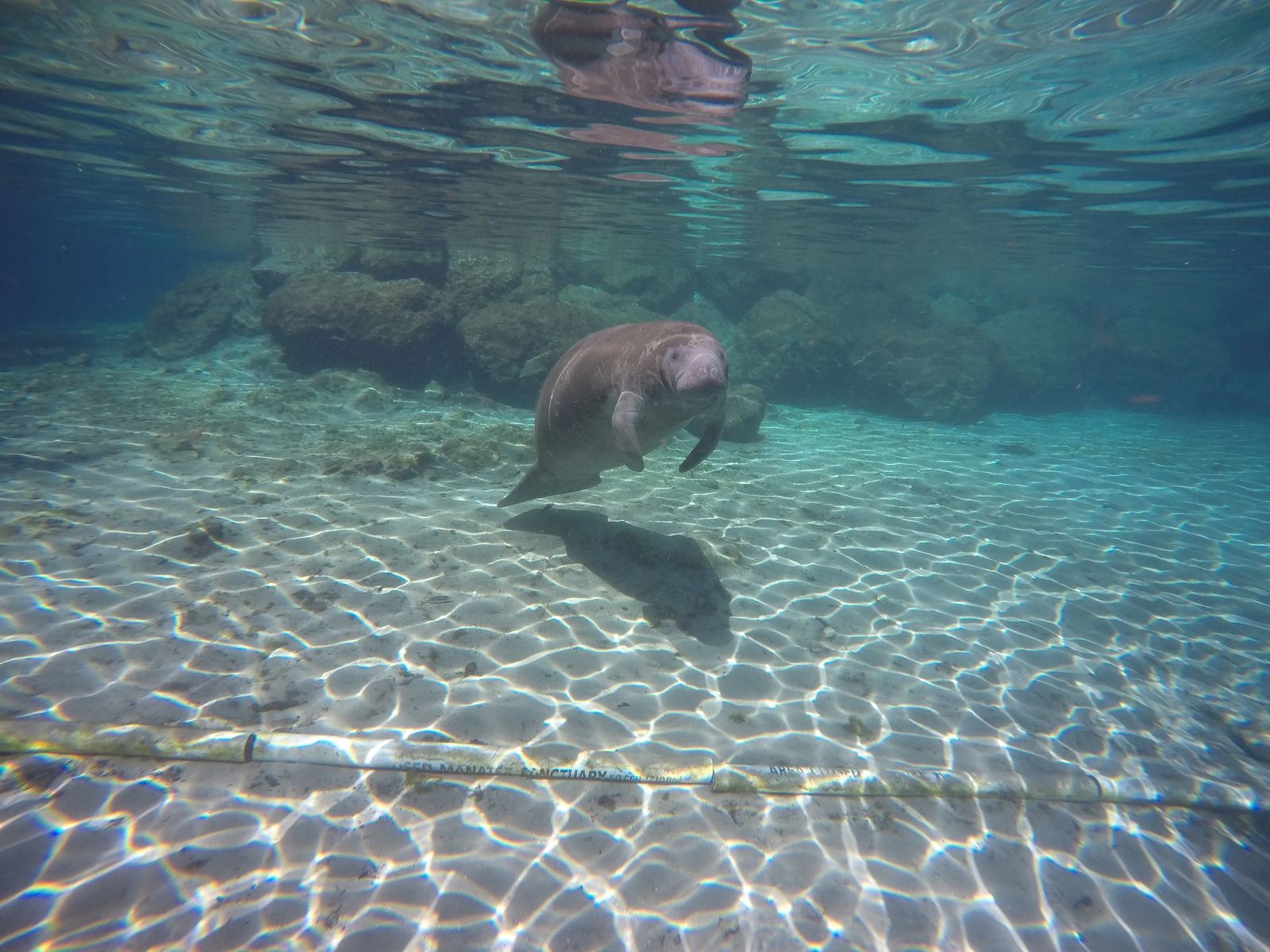 Manatees eat mostly aquatic plants and must surface to breathe air. They typically rest submerged at the bottom of the river bed or just below the surface of the water. When they surface, every 3-5 minutes, for breath, it is a subconscious action that puts them at risk for boat propeller injuries. When they are migrating, they expend a great deal of energy and can surface every 30 seconds. Despite being made of pure muscle, Manatees can only swim up to 20 miles per hour, which made them perfect targets for hunters.
Swimming with the Manatees in Crystal Rivers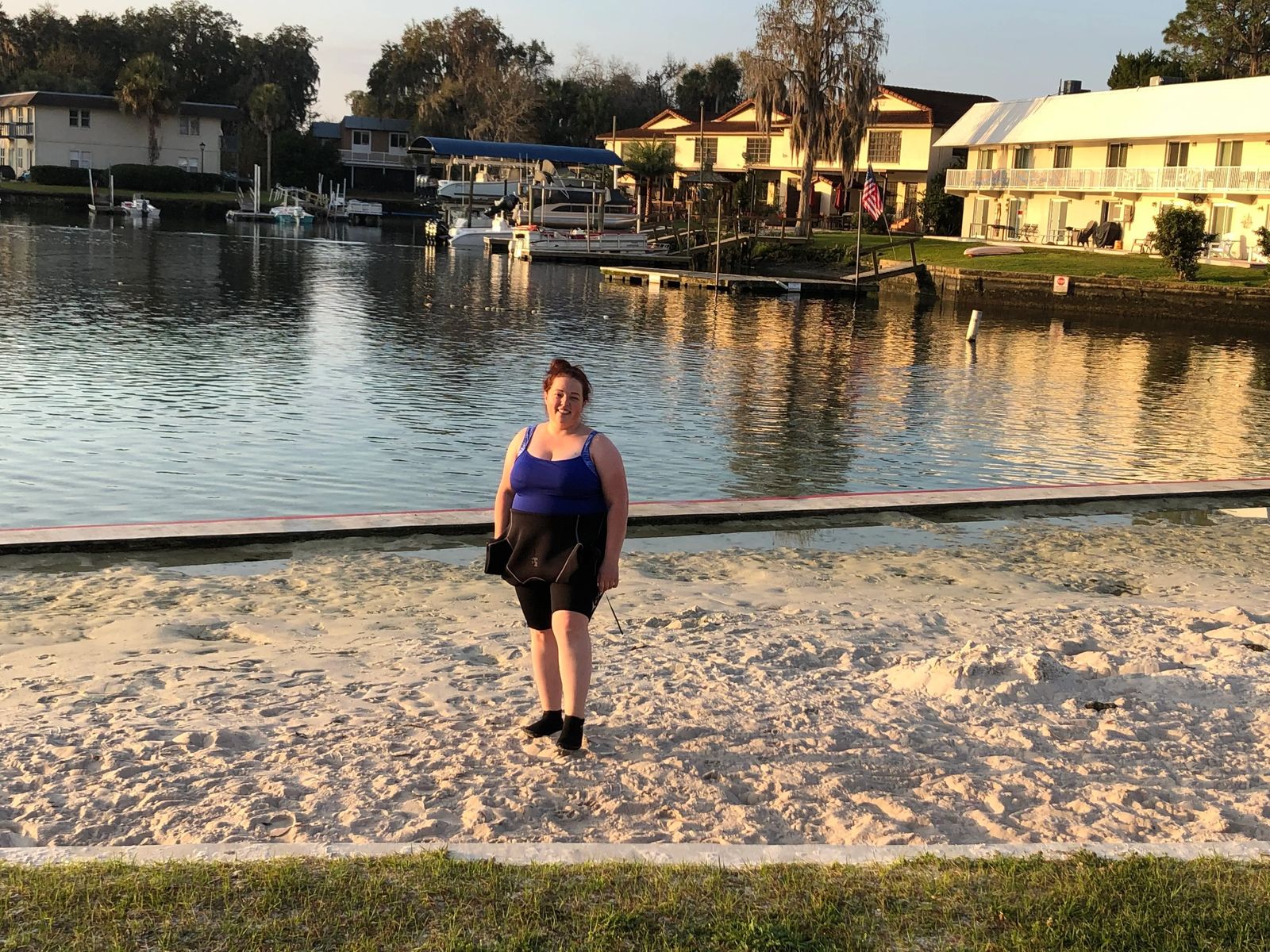 After learning all of this information about Manatees, I found myself feeling protective of these unique and gentle creatures. My new found respect for them, allowed me to have a much better experience and appreciate just how lucky we are to have these types of interactions when a few of its marine cousins are already extinct.
Getting into the water, I was very careful to not kick my legs around. Tried to relax into the floating orange noodle I had been given and followed the guide up the river to where the manatees were resting.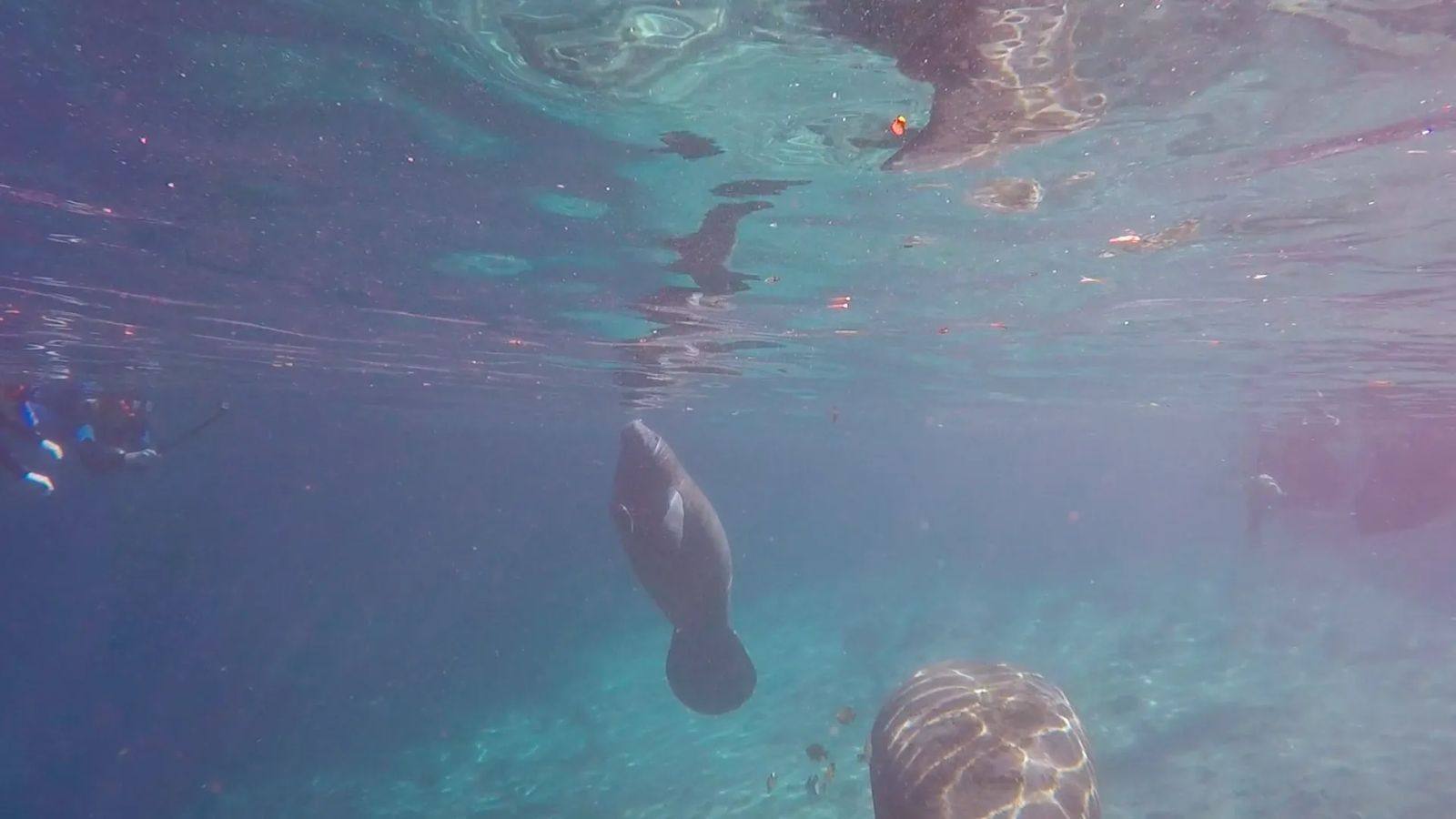 When I fist saw the manatee, it was almost as if it wasn't real. This giant fish, that looked like a pug nose on a walrus body was one of the cutest things I have seen. Especially since it seems they love to push their nose into the silt, or into other object when they are resting peacefully. It endeared me to them in a way, as I can't get to sleep until my mouth is covered.
I quickly became annoyed at other people who refused to follow the rules, or even the young man who dove down right in front of the manatee with his GoPro to get a picture up close. I was grateful my guide warned us about this, and just told us to worry about how we interact and notify a guide if a manatee is encroached upon or touched and the park rangers would take care of it.
I just calmly floated, enjoying the experience and being able to witness this incredible creature tucked into its river bed sleeping. The manatee started to float towards the surface, and watching it come up for air was like watching a ballarina dance gracefully across the stage - be lifted by her partner and the last stretch to the air above before descending to the floor below. Watching this incredibly large creature be so graceful truly gave me chills.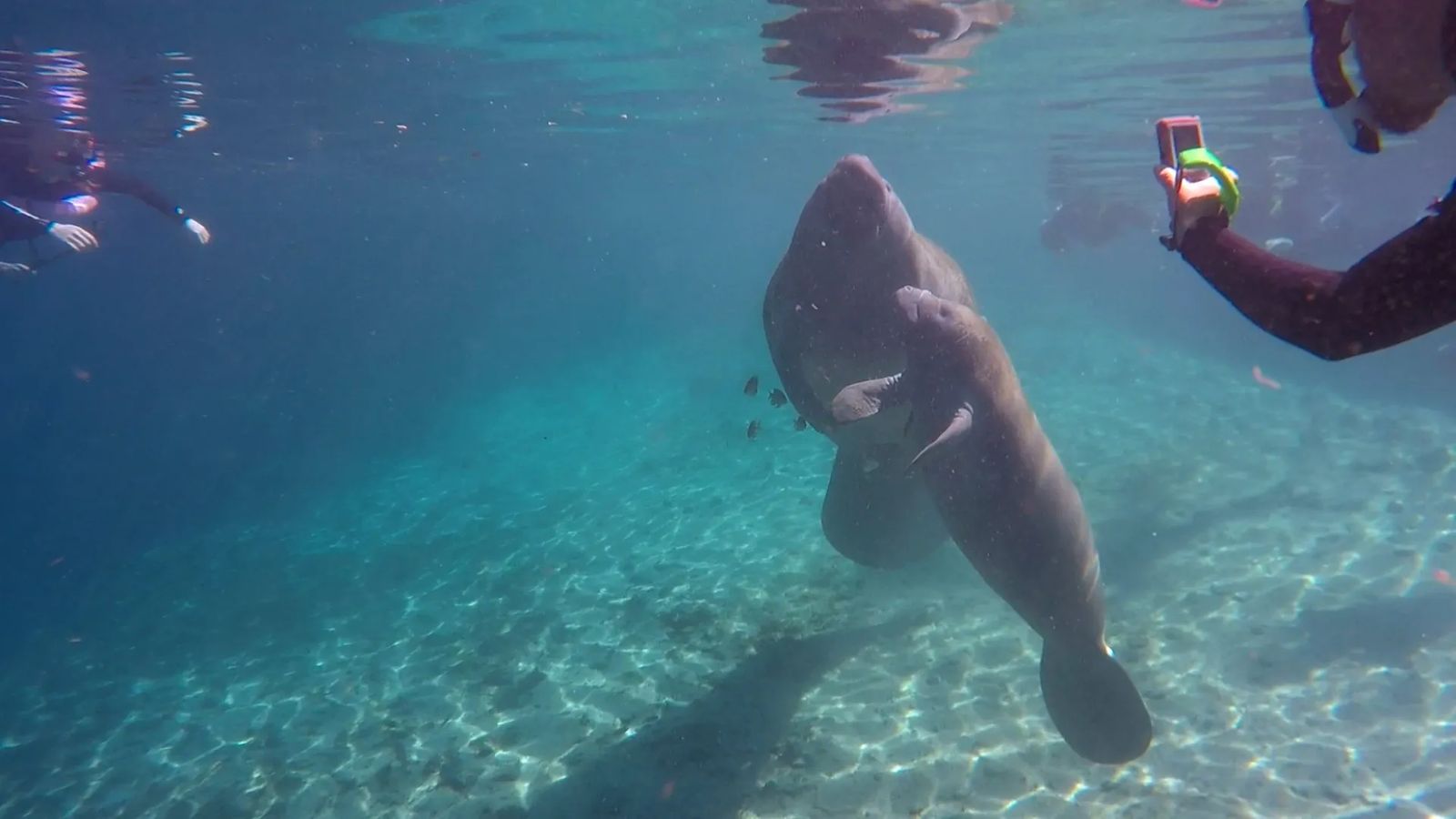 Eventually the manatee swam away because of a group that came in squealing, splashing and talking underwater. I was glad I was able to get a video before they came in and be able to be witness to something so intimately impactful to me.
After re-boarding the boat, slurping down some warm hot-cocoa and traveling to Jurassic Springs - we were able to see a Mama Manatee and her baby. Our guide told us to listen for the squeaks from the baby to its mama, and I was able to capture this on camera. How sweet the playfulness of the baby, and mindfulness of the Mama to her baby was. Our guide told us about how there are different squeaks for different states that the baby manatee can be in, and demonstrated those for us. This baby manatee was happily playful and wanting to explore a little more.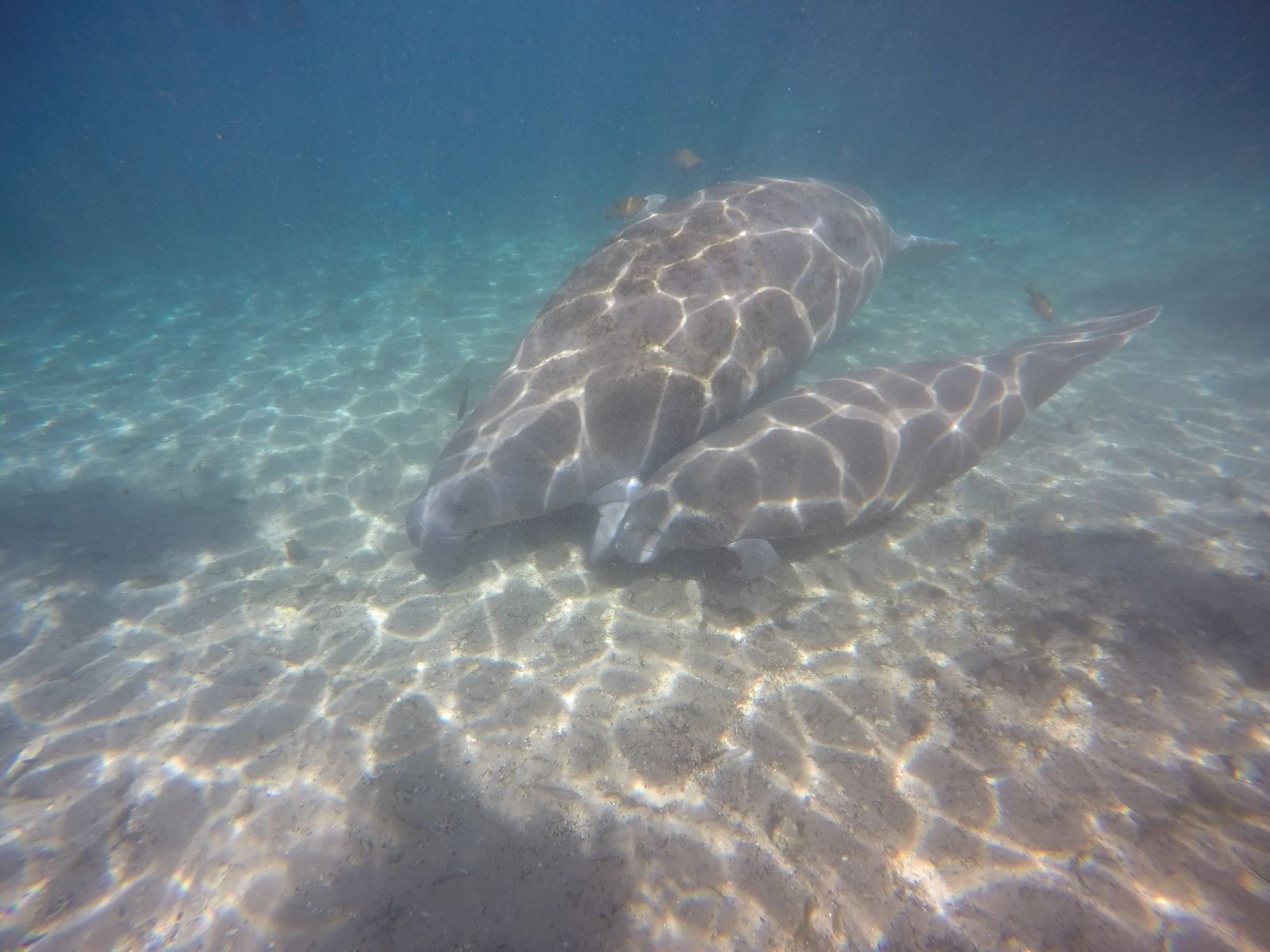 After quite some time observing this sweet interaction between the two, we all headed back to our boat. While waiting to reboard, our guide called out 'hey, there are a few coming right towards you'. I ducked my head underwater again, and the water in this area was quite murky so it was difficult to see. Then the massive Mama and her baby manatee swam within two feet of me, seemingly out of nowhere - it startled me quite a bit.
It hit me, that even when looking for the manatees, it is still easy to miss them when they are literally right under you. This is the very reason it is so important to use boats without propellers in these high manatee traffic areas, and to be mindful of marine life - it would be so easy to kill a mama and leave her baby to fend for itself. That is one desperate squeaking I hope I never have to hear or witness in my life.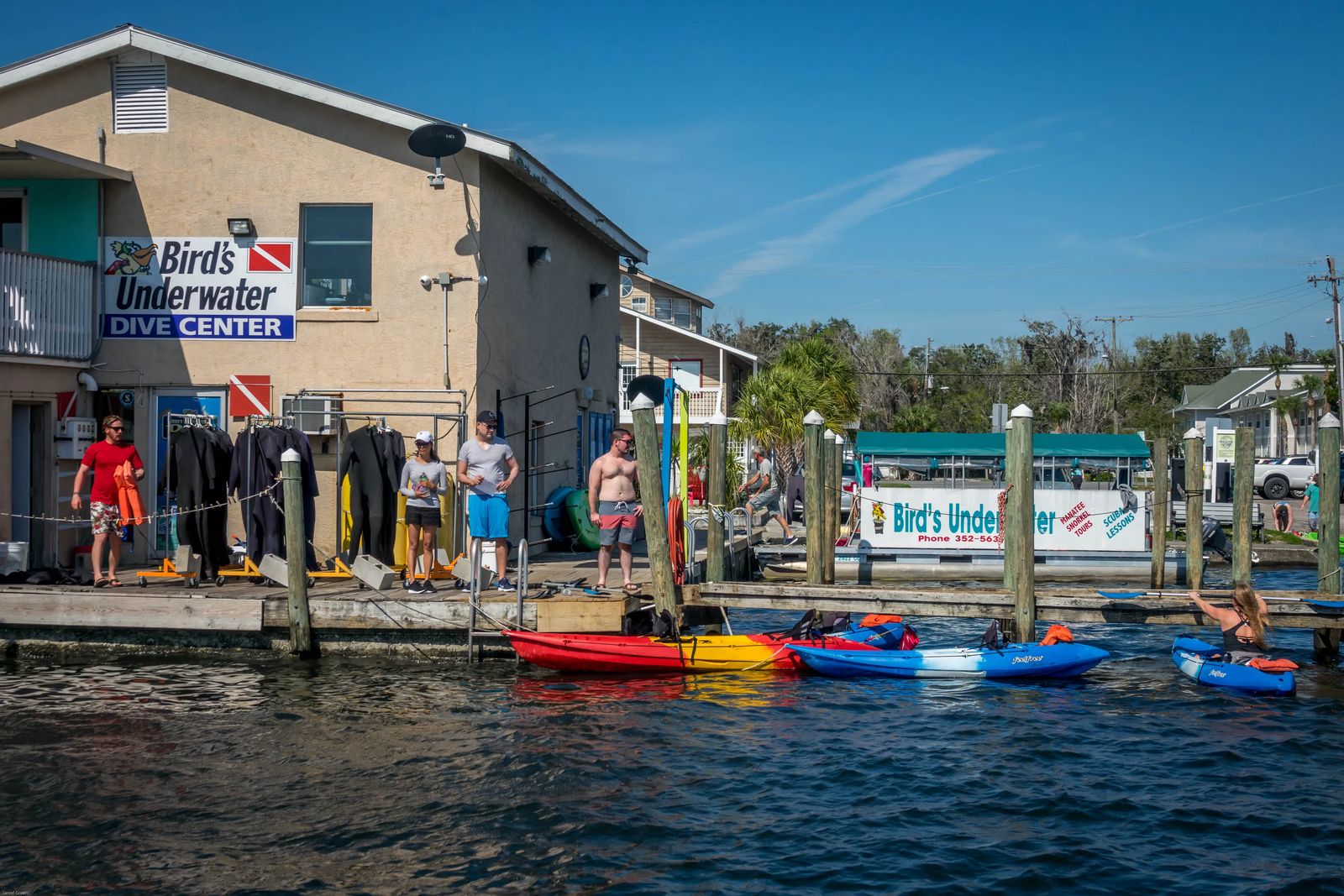 Other Activities Near Crystal Rivers
There are quite a few activities to do near Crystal Rivers once you finish your manatee tour. Birds Underwater have Kayaks you can rent to explore the place, Stand up paddle boards as well. If you are feeling more adventurous take a drift dive tour down Rainbow River where you will see a near natural environment with plenty of fresh water fish.
Maybe you would like to take your diving a little deeper out in King's Bay where the once barren area is showing signs of the bass, crustaceans, and other marine life that should be inhabiting one of the largest remaining saltmarsh estuary systems left along the US gulf coast.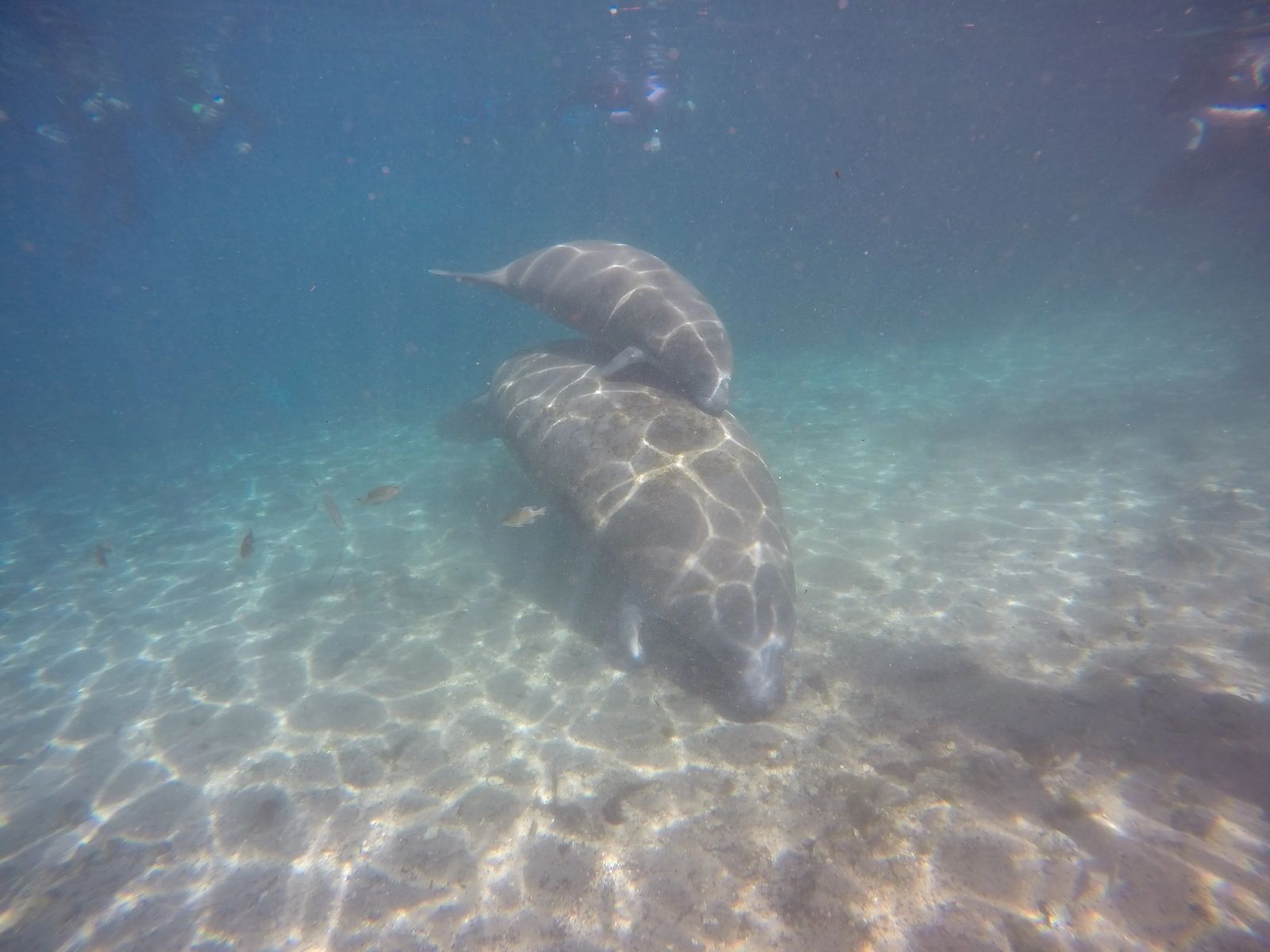 For my fellow Scuba Divers, Birds Underwater also offers a full-service scuba diving training and is a Scubapro Platinum dealership (one of only 23 Platinum facilities in the Eastern US). They offer dive training at all levels. Bill "Bird" Oestreich is the only cave diving, Tri – Mix, and Megalodon Re-breather diving instructor in Crystal River, FL, with over 25 years of technical diving, dive training, and dive exploration conducted in over 5 countries. I will personally be revisiting this area, as I am attempting to be a Master Diver in the near future and would love to gain some of his invaluable knowledge. (Don't tell, but I feel like I was secretly a mermaid in my past life).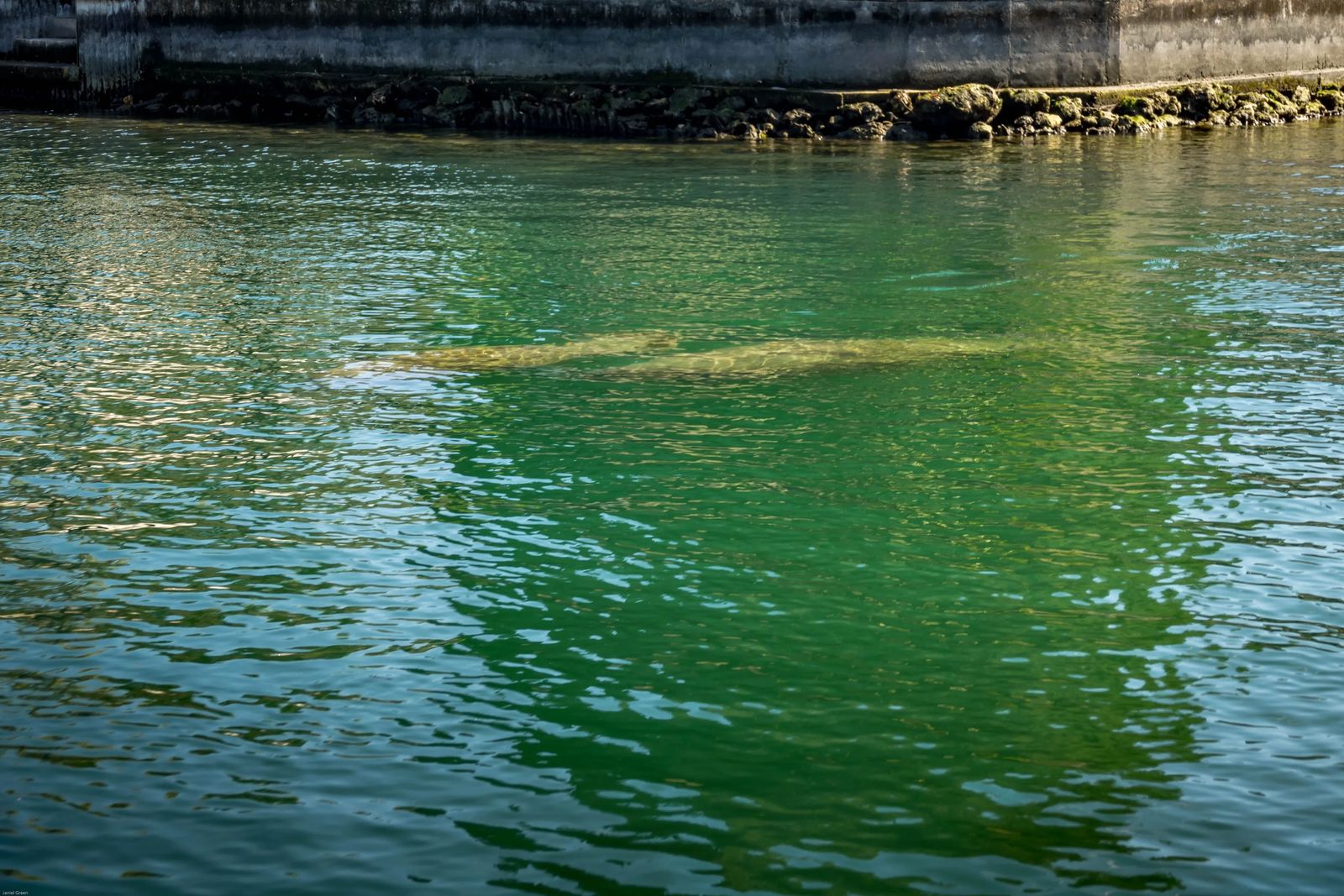 How to Get to Crystal Rivers in Florida
It is 1.5 hours from Orlando if you are driving by car, and car rentals are around $13-$18/day for most rental companies.
If you don't want to drive, or rent a car; then try to take the bus. This will take a considerable amount of time, but you can take a few different bus lines to Crystal Rivers. The Crystal Rivers bus line will cost around $84 round trip, and take around 4.5 hours to get there. What is hidden within the route, is a stop in Tampa Florida where you could grab lunch and maybe stay overnight before heading to Crystal Rivers.
Jen and Ed (locals) said that the beaches on the west coast of Florida are much better than the East coast. Tampa is also close to St Petersburg Florida which is full of beautiful street art, beaches and relaxed environment.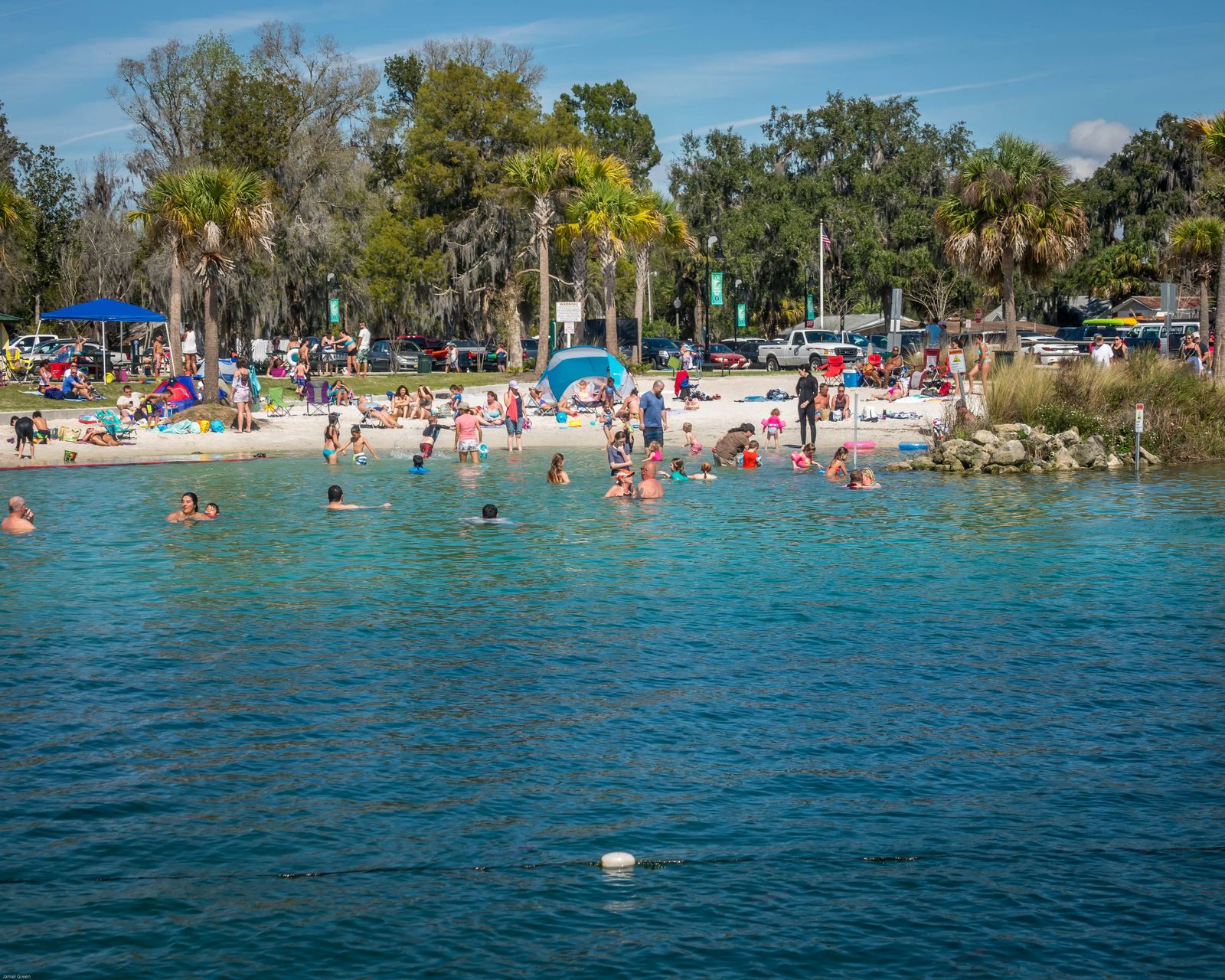 What to Pack for Swimming with Manatees and What NOT to Pack
Selfie Sticks are illegal when swimming with Manatees. Please don't bring them and ruin the privilege of swimming with these animals.
Wet suit and quality snorkel are a must, no matter what time of year you visit. I personally did not think I required a wetsuit, but was so grateful I ended up wearing my shorty wetsuit once I got in the water.
GoPro Diving Stabilizer or a Cannon with an underwater housing are what those in my group used and feel that we came out with some great shots. As I mentioned before, bringing a GoPro Dome was recommended by our guides - but with all the silt it may get dirty quite quickly.
Other items to pack: quality and eco-friendly defog, pink filter, snorkel, body glide (helps get the wetsuit on and off), microfiber towel, dry bag.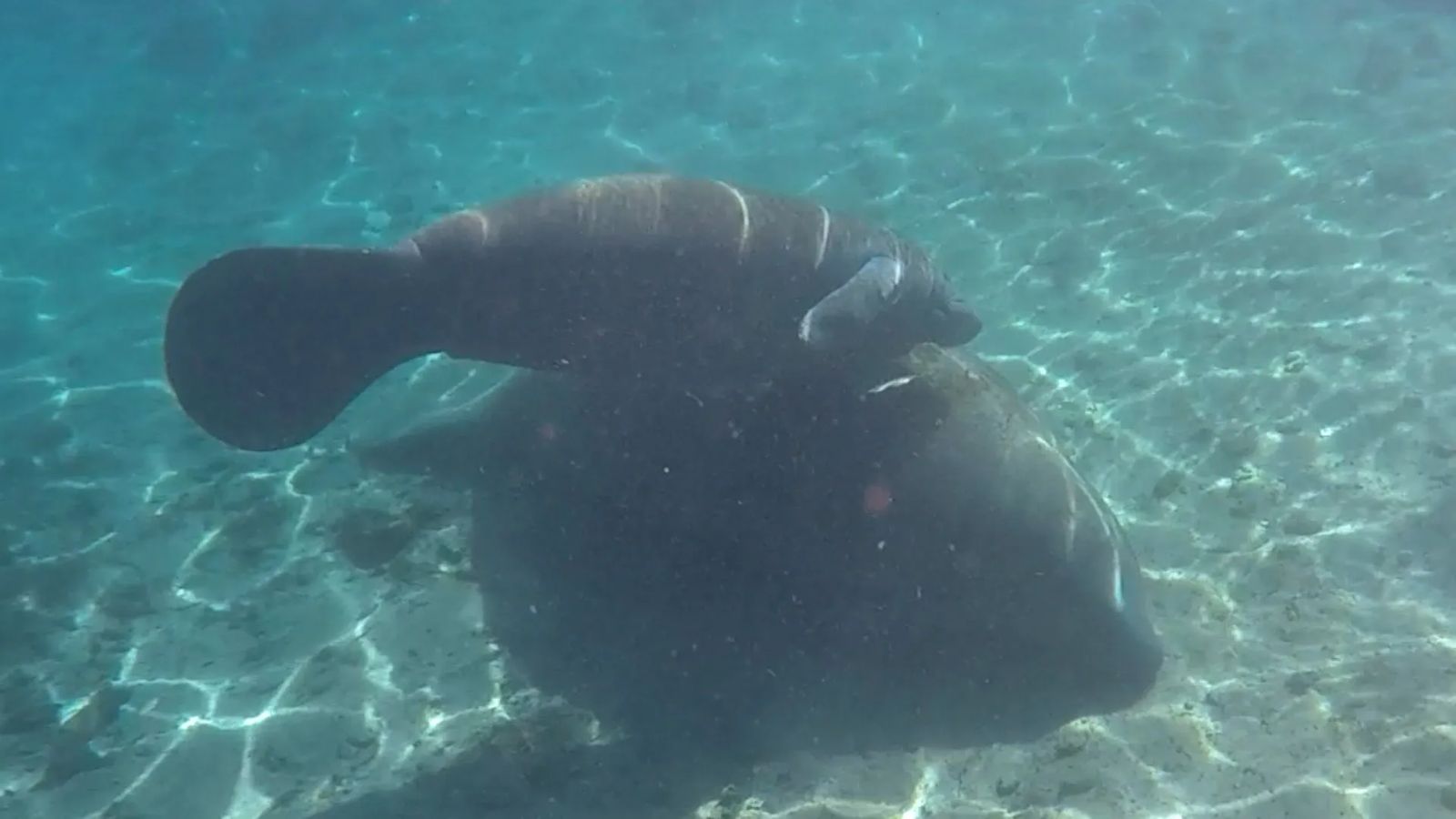 Where to Stay in Crystal Rivers