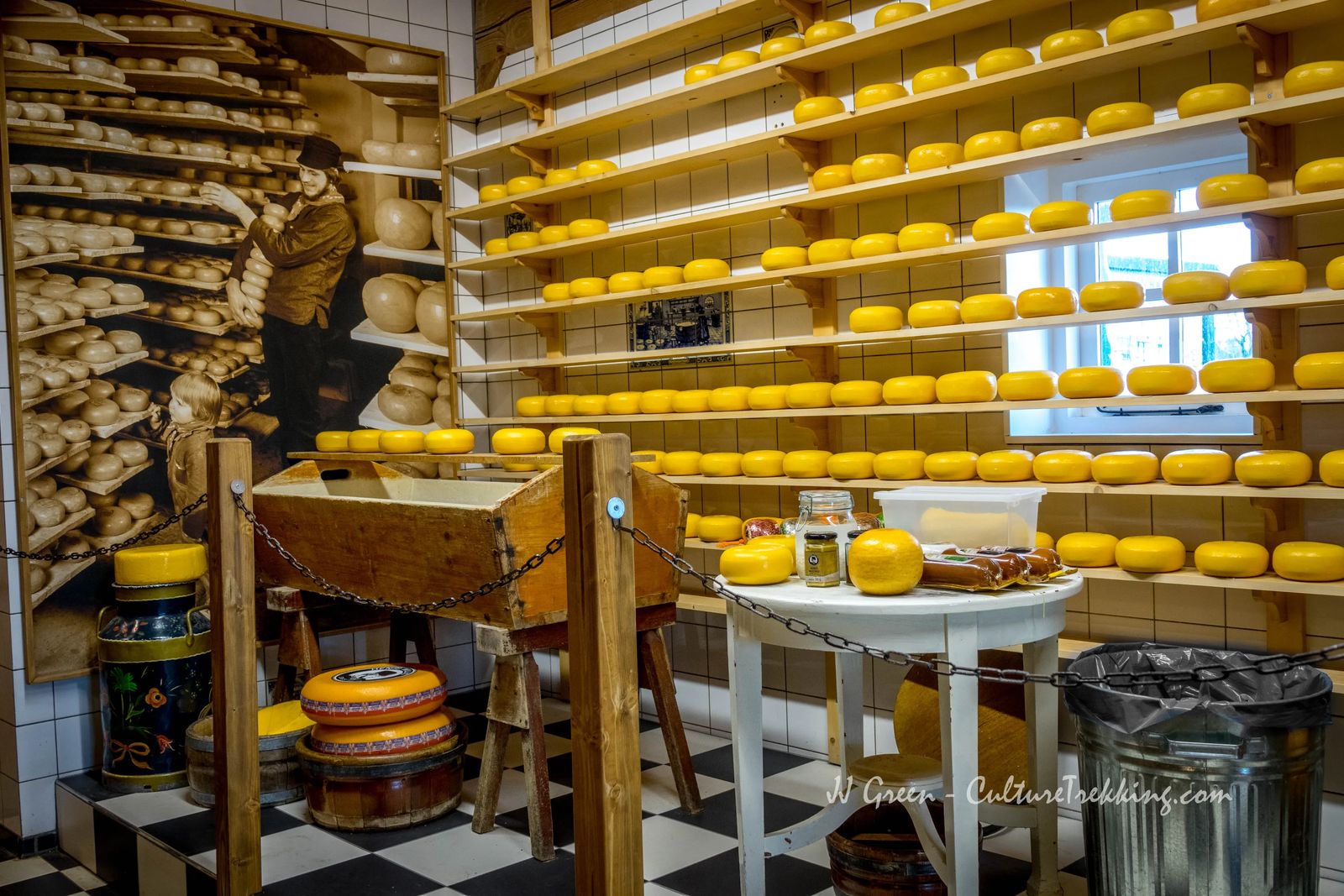 The Best Cheese is Edam Cheese in the Netherlands
Cheese is one of the major exports from this tiny town, with exports of the classic round Edam Cheese balls being shipped throughout the world since the Golden Age. There is even a cheese museum there that has a cellar that dates from the 8th century. Learn how they refrigerated their food and kept their produce fresh and always in season with the floating cellar. This house is particularly interesting for its floating cellar, designed to accommodate changes in water level without destabilizing the structure.
Don't miss out on the famous Edam Cheese Market! This typically takes place in July & August, and has been around since the 16th century! This market happens on Wednesdays from 10:30am -12:30pm. Just to show you how popular this market is here, the most Cheese balls ever sold was 250,000!! So go get your Cheese Ball on! (They are actually called Cheese Rounds, but I just like the term Cheese Balls ;)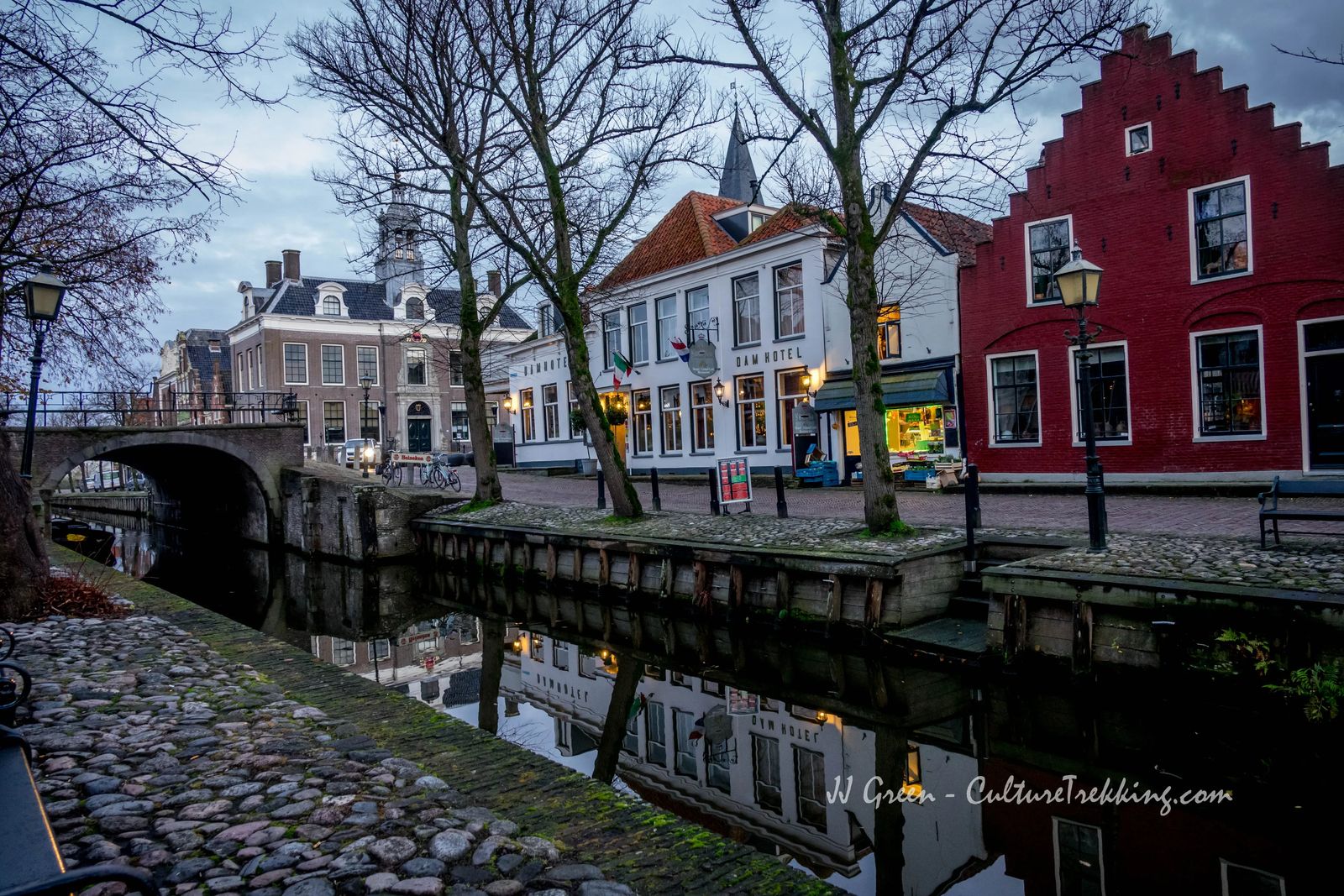 In order to export the cheese, you had to have on important component....a way to do it. Shipbuilding is also a major component of Edam's history and contributed to its prosperity. With these two components, it quickly became one of the most important trading cities in the 17th century.
Edam was also one of the cities that helped to protect Amsterdam, take a walk through the old Edam Fort and see how the city was protected.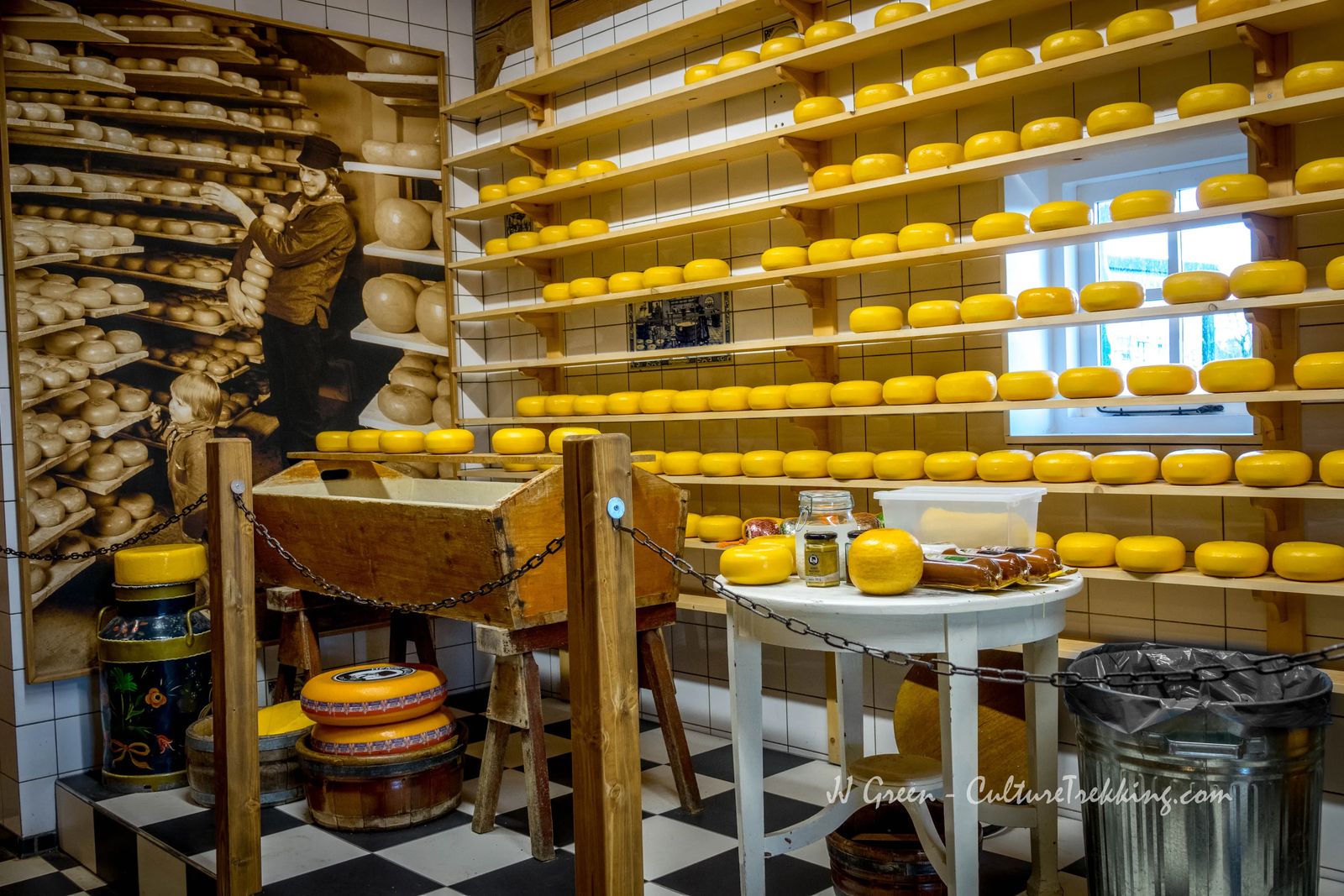 The Small Things of Edam:
While I was there in November, I didn't get a chance to see the famed cheese festival, but the streets of Edam are well worth the visit. Full of lovely people who are so helpful and kind. I had a nice chat with a fellow about the cheese, the family business tried a few morsels and took some home with me.
Traveler Tip: Make sure your cheese is sealed nice and tight with shrink wrap, otherwise they may confiscate it on the airplane.
Take a seat at one of their outdoor cafes and sip on some tea. Wander around the cozy streets of these adorable little houses. I felt so at peace in this little town, I wish I could have stayed here longer.
Nearby Activities
Beyond Cheese, Cheese Museum and the Cheese market - what can the lactose intolerant do? There are several grand adventures nearby, be sure to check out: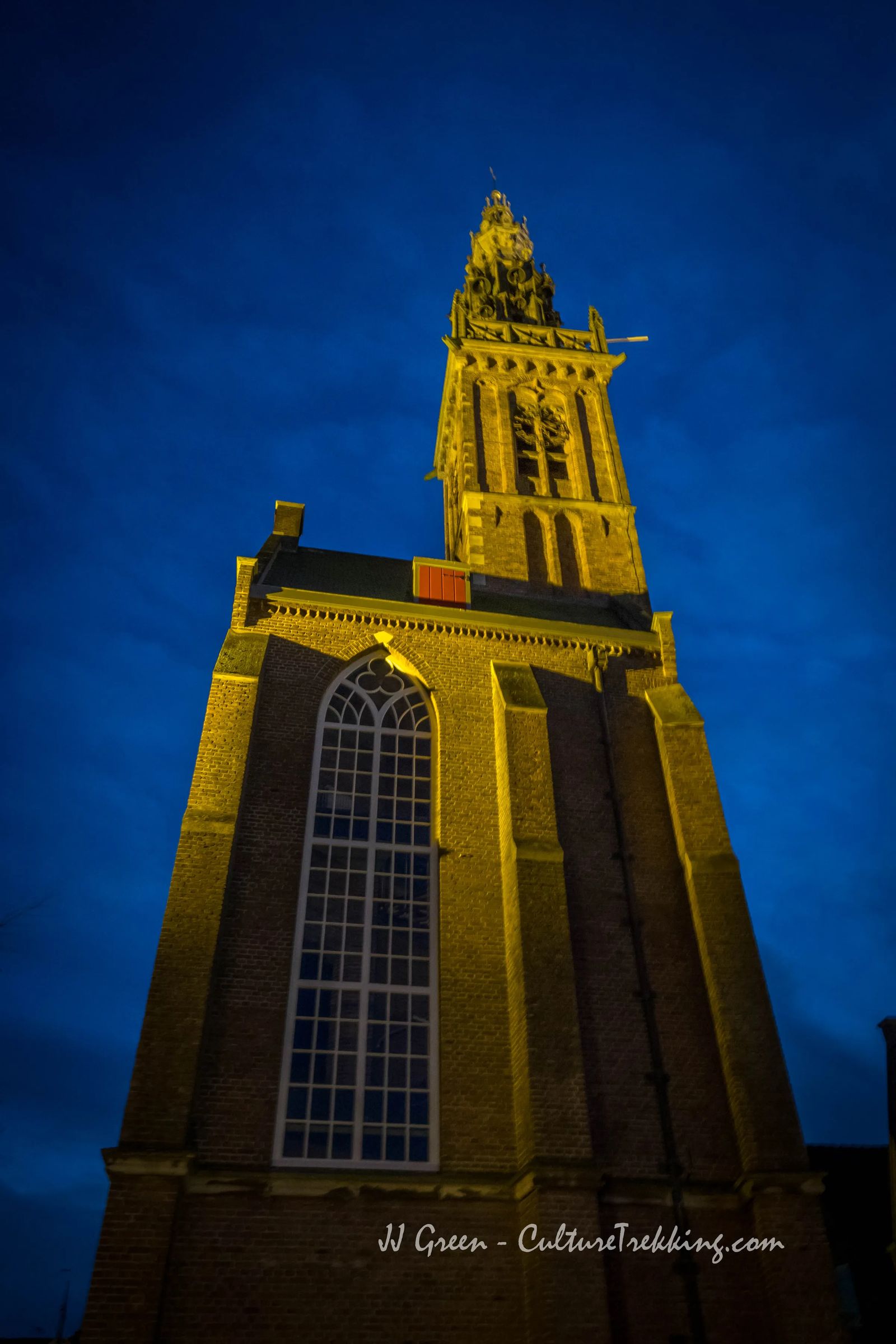 Check out the Great Church concerts complete with a dinner. 
Head over to Volendam for their Museums
Shop at the charming Boutique stores for bits and bobs
Ride a bike through the streets
Take up a conversation with a local and ask them how long they have been there and if they are in a family home.
Take a seat at one of the tea-houses on Schepenmakersdijk
Bring your tent and pitch it by the water, Edam actually has camping spots!
There may not be as many fantastical things to do in Edam, but I sincerely loved this town and really feel it captures the spirit of what the Netherlands really is with its tiny houses and shops.
How to get to Edam
Take bus 314 from Amsterdam Centraal Station to Edam Bus station. The buses typically congregate on the top floor and tickets can be bought at the yellow kiosks for a full day trip. If you will be coming back on the night bus, it will cost you more, so be sure to buy a night ticket as well. You can also buy the tickets from the driver as well but need exact change. If you buy the ticket at the yellow kiosks, they do take cards and there is an ATM nearby as well but may not have the best exchange rate. They also have a money exchange window, but hours are variable and they have a terrible exchange rate.
If you aren't headed there from Amsterdam Centraal Station, take a look at Rome2Rio for the best options for your location and situation.
Make it Edam Cheese Please
If you really want to see what the Netherlands looks like outside the city, visit Edam. Fill up on the best Cheese in the Netherlands. With so many flavors, it will be hard not to please even the harshest of critics. I personally recommend the Truffle Cheese, it is scrumdiddlyumptious.