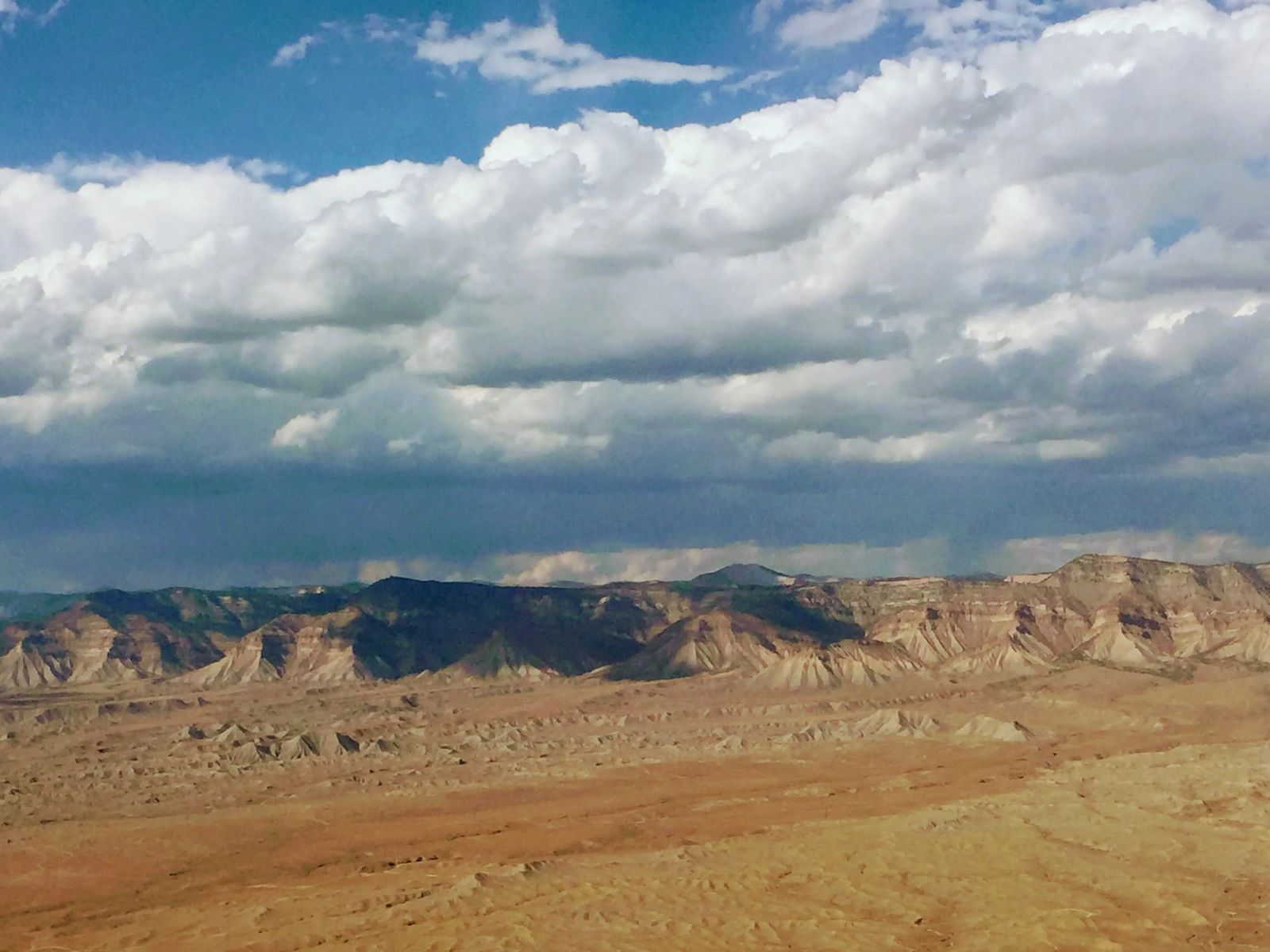 Things To Do In Grand Junction Colorado
On the way there the air conditioning inside the plane stopped working, we ended up sweating off about 10 lbs on our way there in 96 degree weather. Luckily the flight from Salt Lake City to Grand Junction was a direct 1 hr 30 min flight. We arrived at the airport, and the walk from the gate to the rental car desk literally took about 7 minutes; yes, it was a very small airport.
There were about 4 different rental car companies available & all were located inside the airport. We then made our way to our hotel, Courtyard by Marriott in Grand Junction. This hotel was the best one in town (at least to me it was.) There are cheaper options like Motel 6 or Travel lodge, but you have to be careful in small towns - cleanliness isn't always an international standard. If hotels aren't your thing there are plenty of camping sites available as well.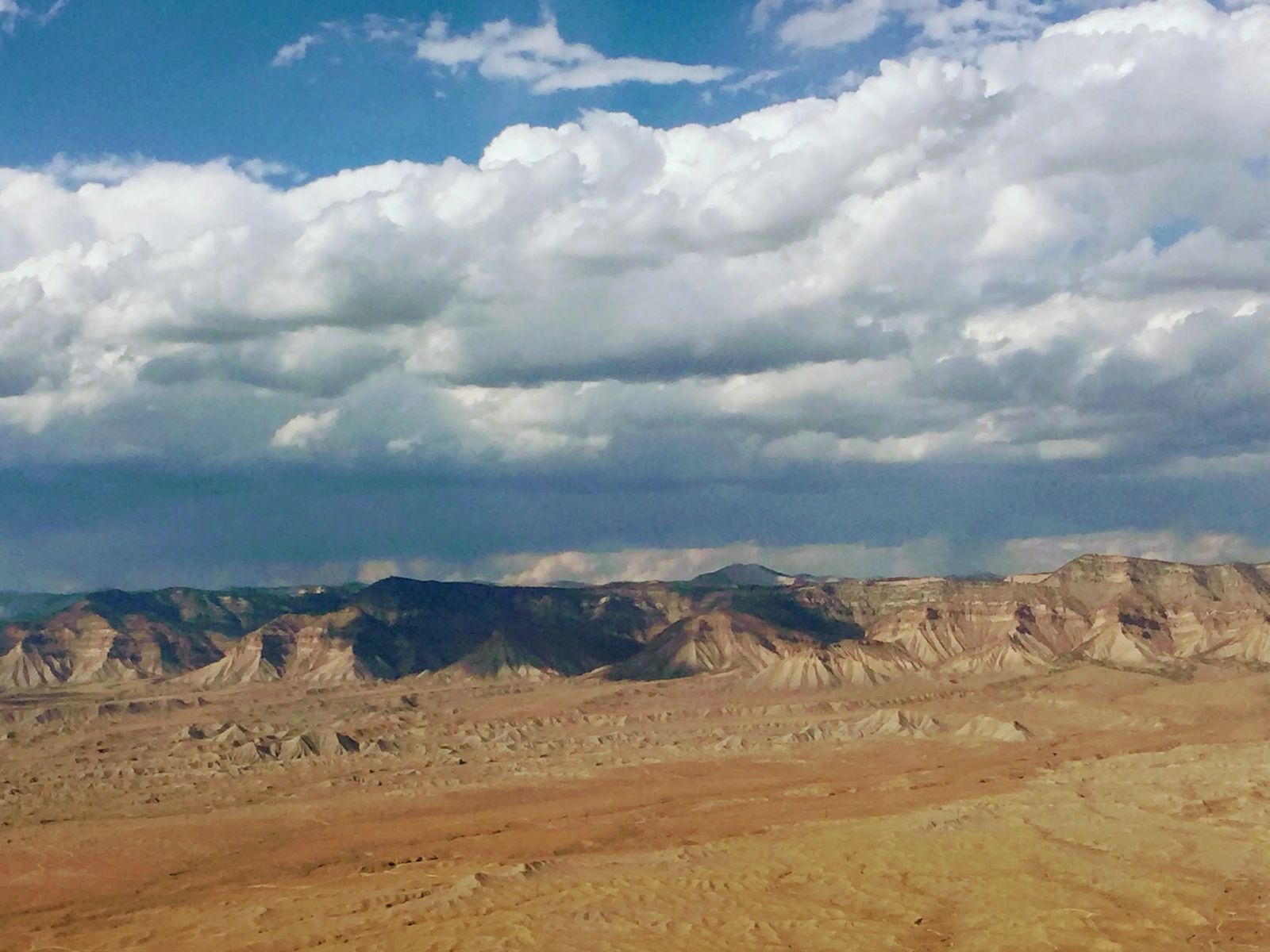 The hotel was clean, and more importantly, air conditioned! I really appreciated that the hotel staff made the effort to keep the AC running in the room I was staying in, as many hotels in small towns tend to not do this to save on costs. There was a TV, shower, coffee, hairdryer, amazing bed and fluffy pillows, and all the other usual amenities at a higher end hotel you would expect. Breakfast was included in the cost of the hotel and it was actually VERY good.
There were plenty of options in the morning for everyone, including vegetarian and healthy options. They also have a bar on the main floor that typically opens around 5pm and has a variety of choices. Coming in that night, it was actually quite crowded, and seemed to be the meeting place for the business men coming into town (hubba hubba).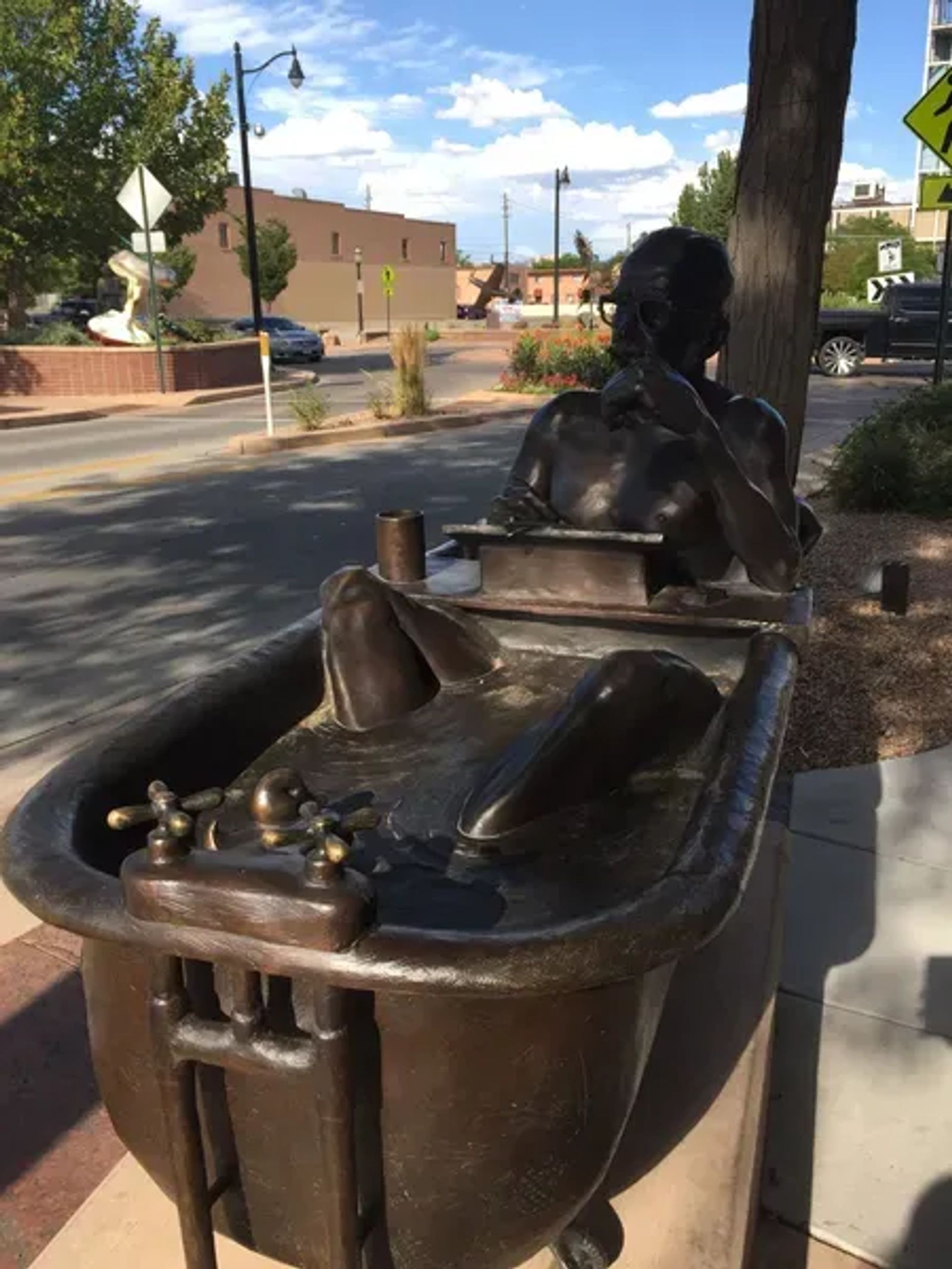 Take A Walk Down Main Street
After we checked in at the Hotel,we decided to stroll down Main Street. There were so many locally owned shops, which was SO NICE! I'm a huge supporter of Mom & Pop shops. There was one store, Willowcreek, that was my favorite. It is a tea shop that has a plethora of homemade teas! They also host a Tea Bar of sorts, where you can walk up and mix up your own concoction of tea to take home with you! How cool is that?!?! The shop smelled so good I could have stayed in there all day smelling things & drinking tea like the Scottish woman I am. After tickling the nostrils with the delightful smells, we continued wandering down the street with the most amazing art pieces greeting us every few yards.
I think all of the street art and the subsequent artistically inspired shops were the most surprising thing about Grand Junction. I have been through a lot of small towns in my life, I expected to see sagebrush blowing across empty roads. But the roads were far from empty, especially after the sun went down. Locals come out in force with the most unique bikes and their pets to enjoy the cool evenings and grab a late night treat.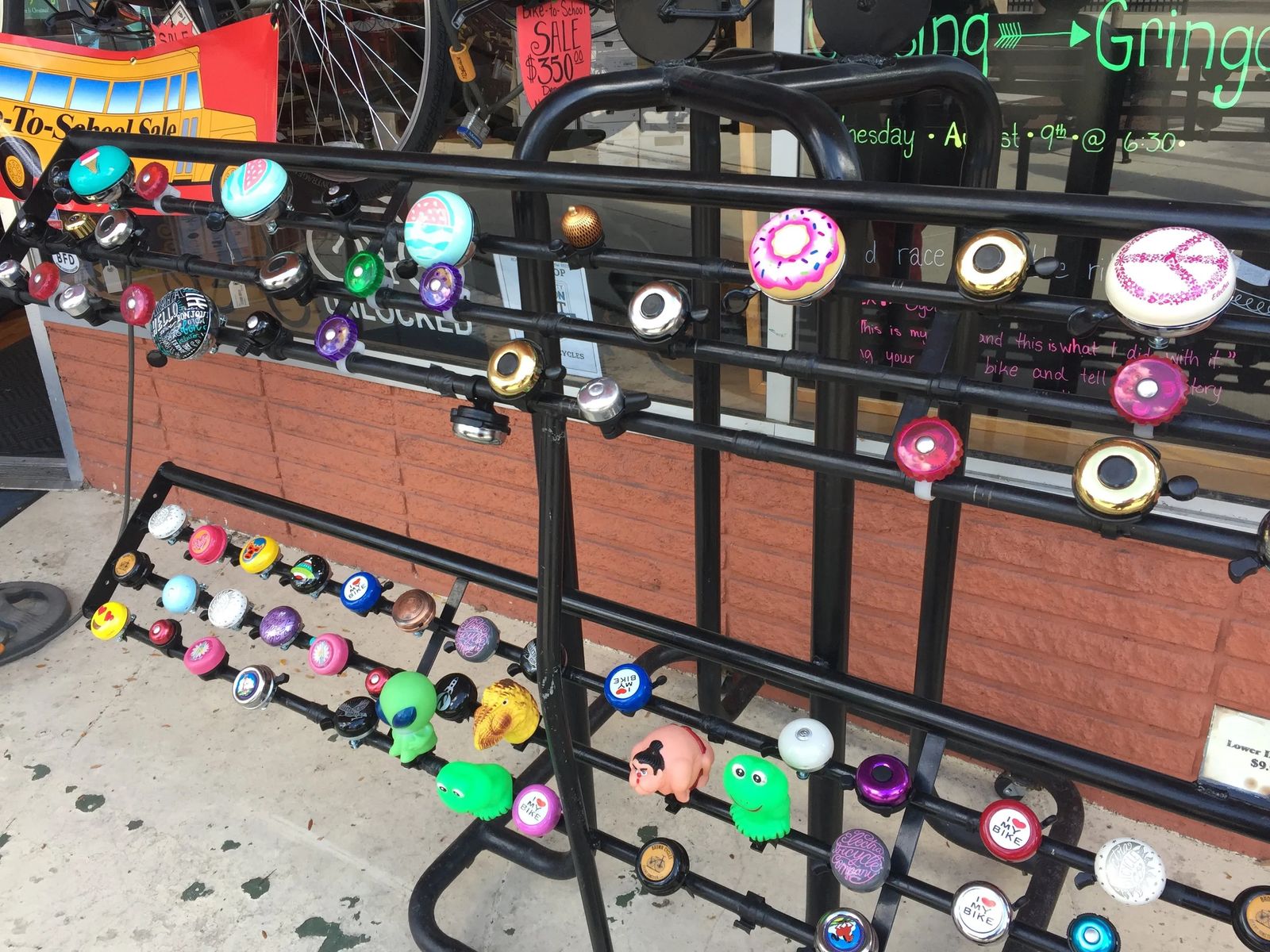 With all the bike shops along main street and scattered throughout town, I guess I shouldn't have been surprised by the off-road bike this particular lady had. I talked to her for awhile about how she just took this bike up a mountainside during a big rainstorm and was able to slide all the way down the mountain without a problem. She described how she was covered in mud from head to toe and by the end of the trip both her & her husband looked as if they had been mud wrestling. She rides her contraption to work everyday and says she has actually put more miles on this bike than she has her own car! I feel like she would fit in really well in Amsterdam, lol.
After any bike ride, there is nothing more perfect than GELATO! Make a stop at the classic ice cream shop, Gelato Junction. They pretty much make their own specialty ice cream right in the store. One of the most famous ice cream flavors in the whole town is right in this shop, called Palisade Peach. Why is this the most famous flavor? Because Palisade city is right around the corner, and in this ice cream you can actually see the small pieces of peach within the Gelato! I have one patient that told me he actually eats 3 boxes of Palisade peaches every 2 months during the summertime. Still not convinced it's the best in town? Just ask the local wildlife, they go crazy for it ;)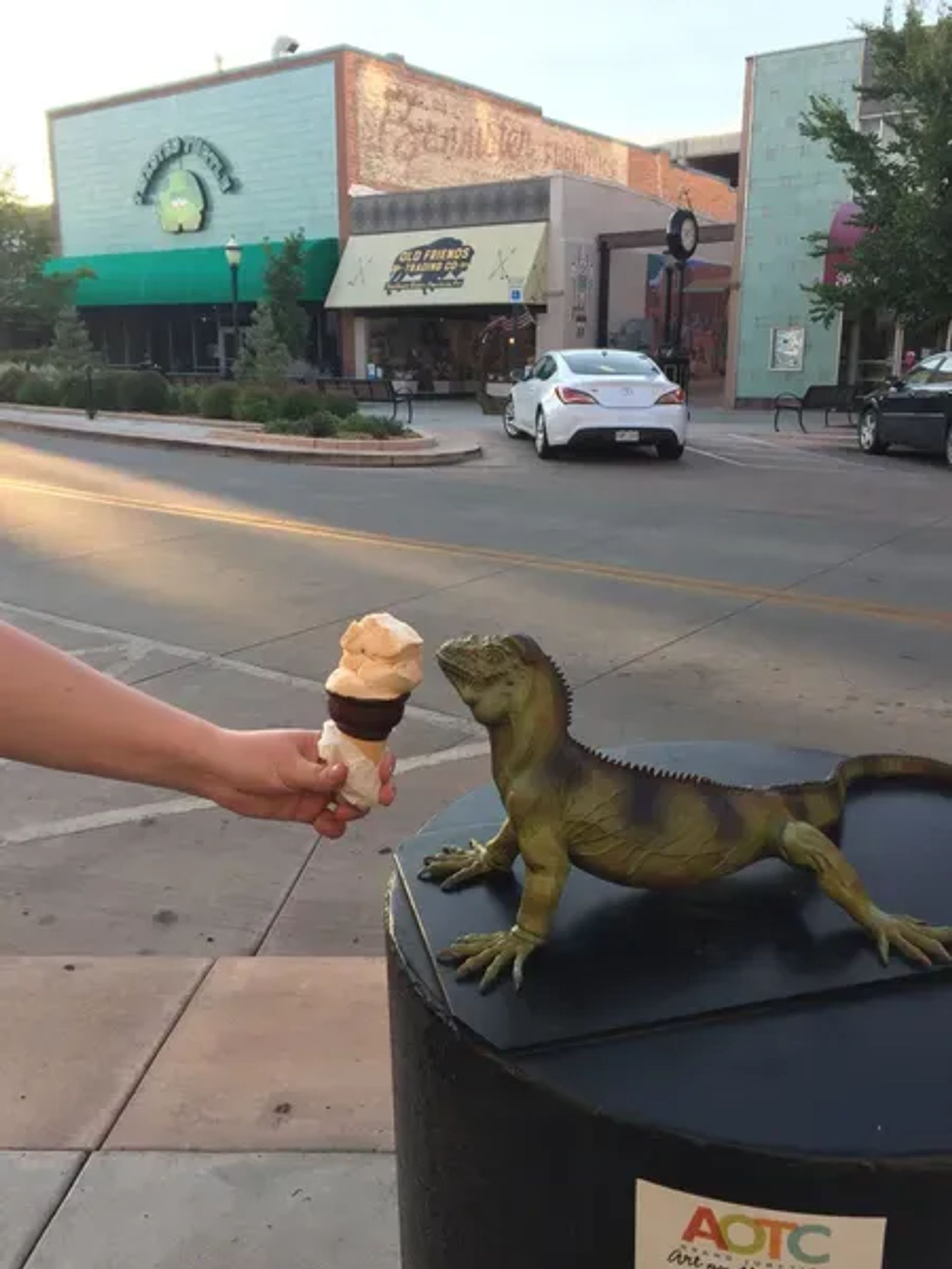 Festivals You Shouldn't Miss:
Fairway Downtown Farmers Market in Grand Junction hosts a myriad of local products including Colorado's famous Palisade Peaches!
Country Jam Festival
Country Jam Festival is the LARGEST gathering of Country Music and Camping in the state of Colorado. They have major headliners like Eric Church, Blake Shelton, Tim McGraw, and many many more.
Grand Junction Off-Road & Downtown Music Festival
Colorado Special Olympics Summer Games
Desert R.A.T.S. (Race Across The Sand)
Country Jam Festival
Colorado Lavender Festival
Palisade Peach Festival
Colorado Wine Festival
Tour of the Moon (Cycling)
Gears and Beers Festival
Grand Junction Air Show
Rim Rock Marathon
Hispanic Heritage Festival
Home Town Christmas Parade of Lights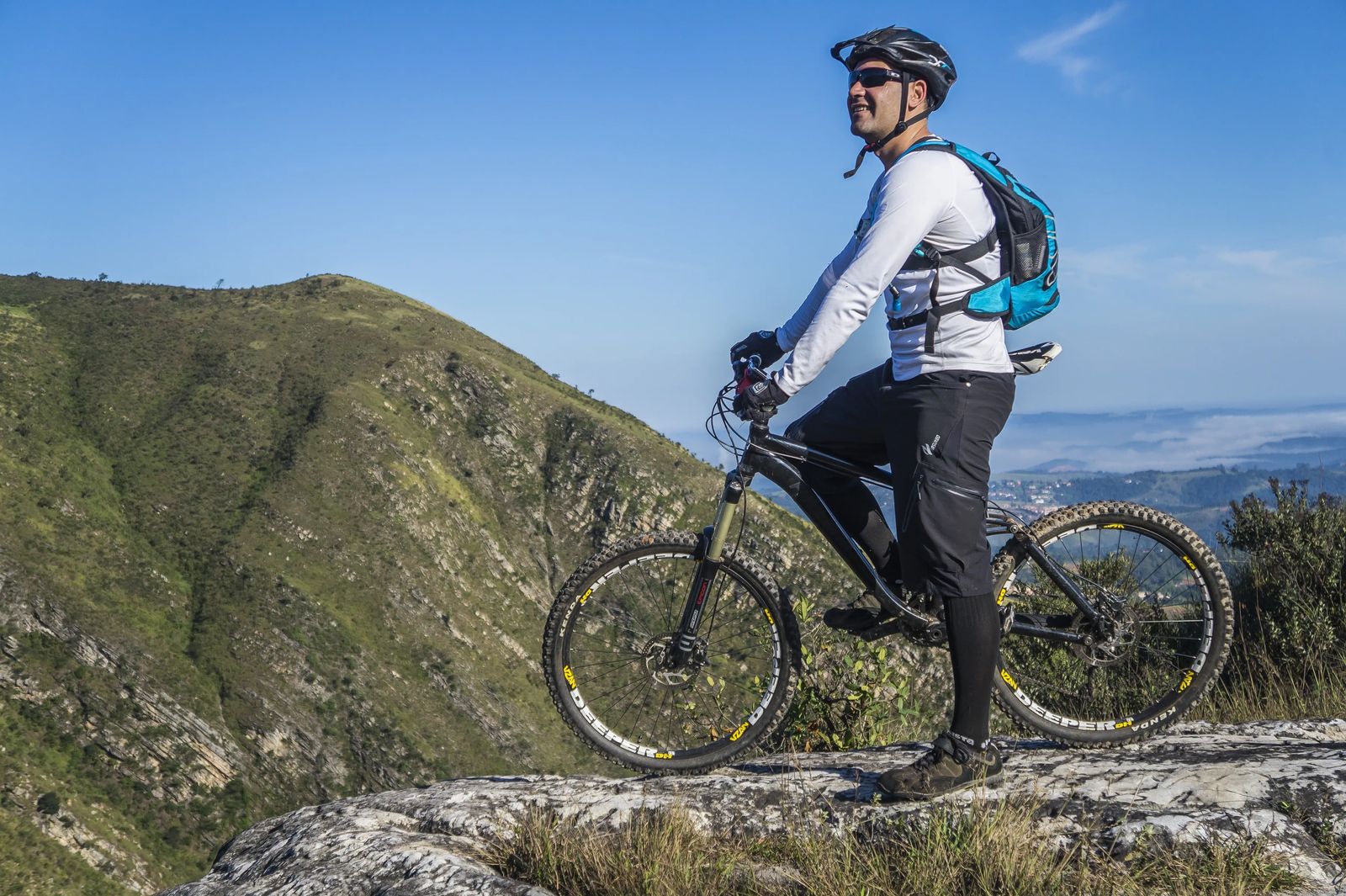 Into Mountain Biking or Biking?
Try out the Grand Junction Off-Road Racing! There are several different events to choose from all throughout the year. To see a full list of Racing and Biking tours check out Epic Rides.
Challenge your road biking abilities by biking the Colorado National Monument from one entrance to another.
There are also OHV, ATV or dirt bike trails readily available throughout the Grand Junction area. You have your choice of over 1.2 million acres to choose from surrounding Grand Junction, all of which are deemed Public Lands.
For some really great summertime mountain biking, head over to the Powderhorn Mountain Resort; you will find plenty to choose from in the way of trails.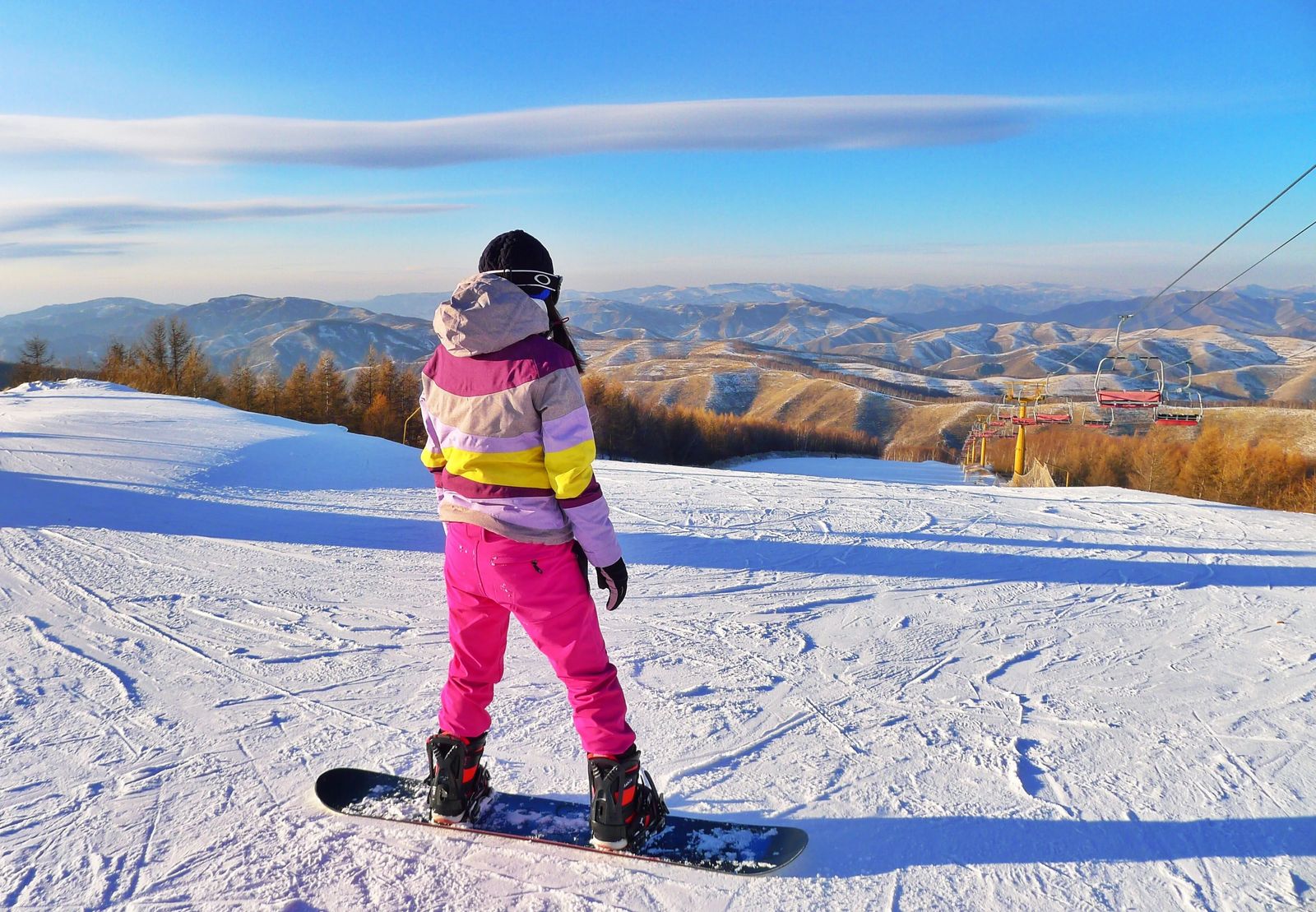 Is Skiing On Your List Of Hobbies?
Marvelous skiing routes and adventures can be found at the great Powderhorn Mountain Resort.
Want some water sports in your life?
The Colorado river winds through the town, with over 300 lakes around the Grand Junction area. Try your hand at rafting, stand up paddleboarding, jet boating, and fishing.
Golfing
Grand Junction has 250 days of sunshine a year! That much sunshine could rival Las Vegas, which means that golfing is an integral part of the town. There are several different golf courses to choose from, and you can literally play year round.
Book Cliff Country Club and Golf Course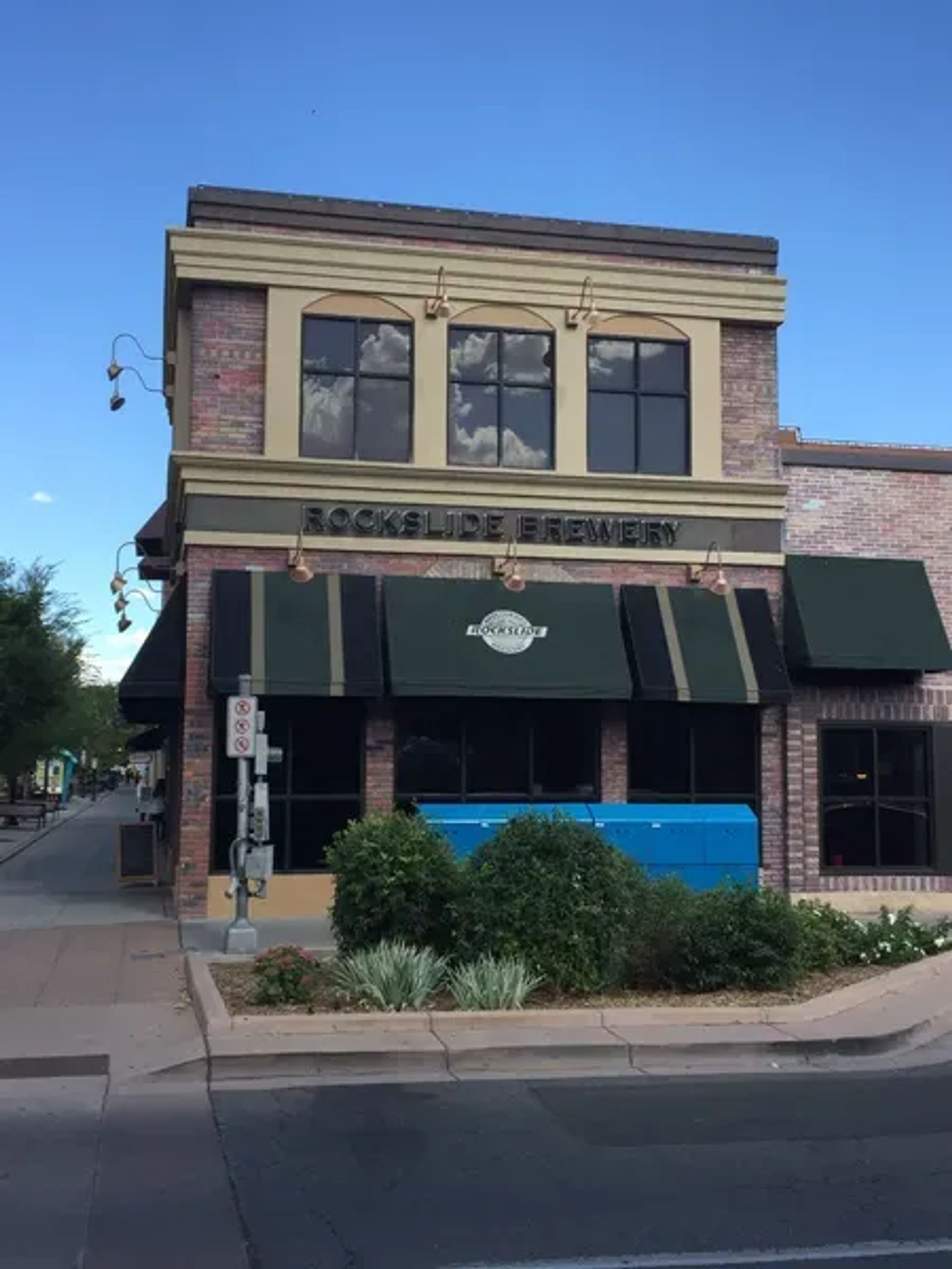 Where to Eat In Grand Junction
Rockslide Restaurant & Brewery: This restaurant was opened by three friends in 1994 who wanted Grand Junction to experience the magic of a microbrewing company. This festive Restaurant has over 20 years of brewing experience, friendly staff, and is definitely the place to grab a drink after a stressful day at work or wind down after a great day of exploring nearby trails. Don't forget to take a gander at their Happy Hour while your there. They host some of the best salads, burgers, pizza and of course brew in town :) Check out their Menu to see if it can tickle your interest.
MX Resturante on Main Street (located on the Upper floor of the building)
They have several options for all the picky palates out there. I ended up having 3 different tacos and chips and salsa with guacamole. My stomach is very finicky and I was nervous about eating here, but the Lime Shrimp taco & the Chicken tacos with pickled onions were to DIE for. MX Menu is varied and delicious with excellent service ta boot.
If I still haven't convinced you of the options available for your dining pleasure, take a look at this classic diner, Main Street Cafe! It was closed when we went by. It is located in down town Grand Junction, and looks absolutely ADORABLE!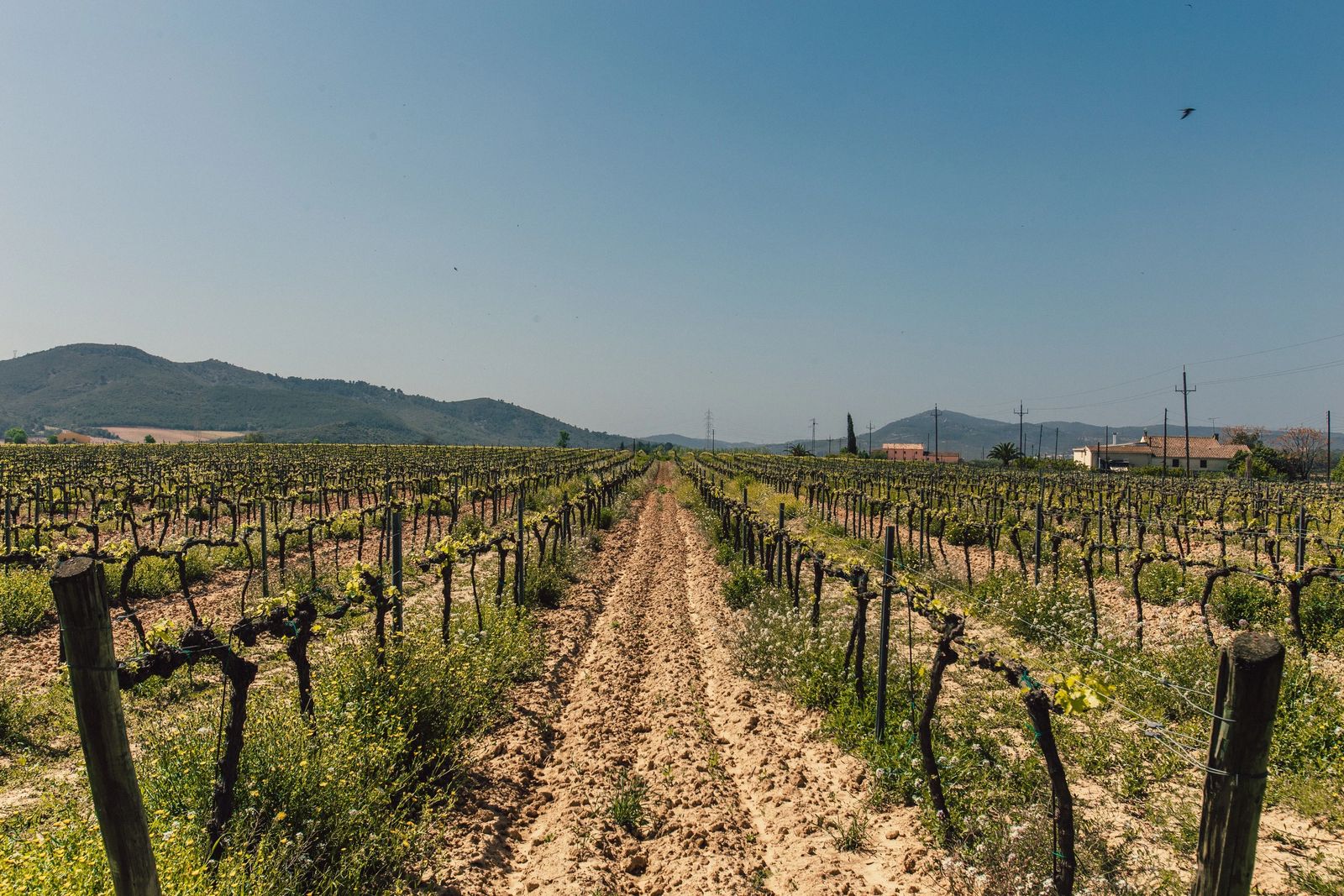 Wine Country and Vineyards
Want to reward your taste buds with an excellent glass of local wine? Try these wineries out! In talking to several locals, it seems vineyards in the area are becoming ever more popular. If you cannot afford a tour of Napa Valley wines in California, this would be an excellent choice.
St Kathryn Cellars: known for their lavender wine.
Red Fox Winery: specializes in wines, ciders, and fruit wines -- Bourbon Barrel Merlot
Two Rivers Winery: Two Rivers Merlot
Maison la Belle Vie Winery: Vin de Peche is the perfect Palisade dessert
Hermosa Vineyards: Gewurztraminer, Reisling, and Cab Franc Rose.
Where to Watch & Listen To Music in Grand Junction
If you have a chance, travel along the riverfront in Grand Junction where they have recently built an Amphitheater, Las Colonias Amphitheater. Here, you will find some excellent booty shaking concerts in this former wrecking yard turned jam session arena. Residents here are quite happy about this amphitheater; they feel it is breathing life back into the city, allowing the culture to change for the better. So make sure to check out Las Colinas Amphitheater concert schedule prior to going, and check out this little piece of Grand Junction history while listening to some great tunes.
Where to Hike In Grand Junction
Because of my work responsibilities while in Grand Junction I was not able to grace the trails of Grand Junction. When I go back, I will definitely be trying some of these trails out, especially this one, the Rattlesnake Arch Trail. Here are the other top 10 rated trails in the Grand Junction area.