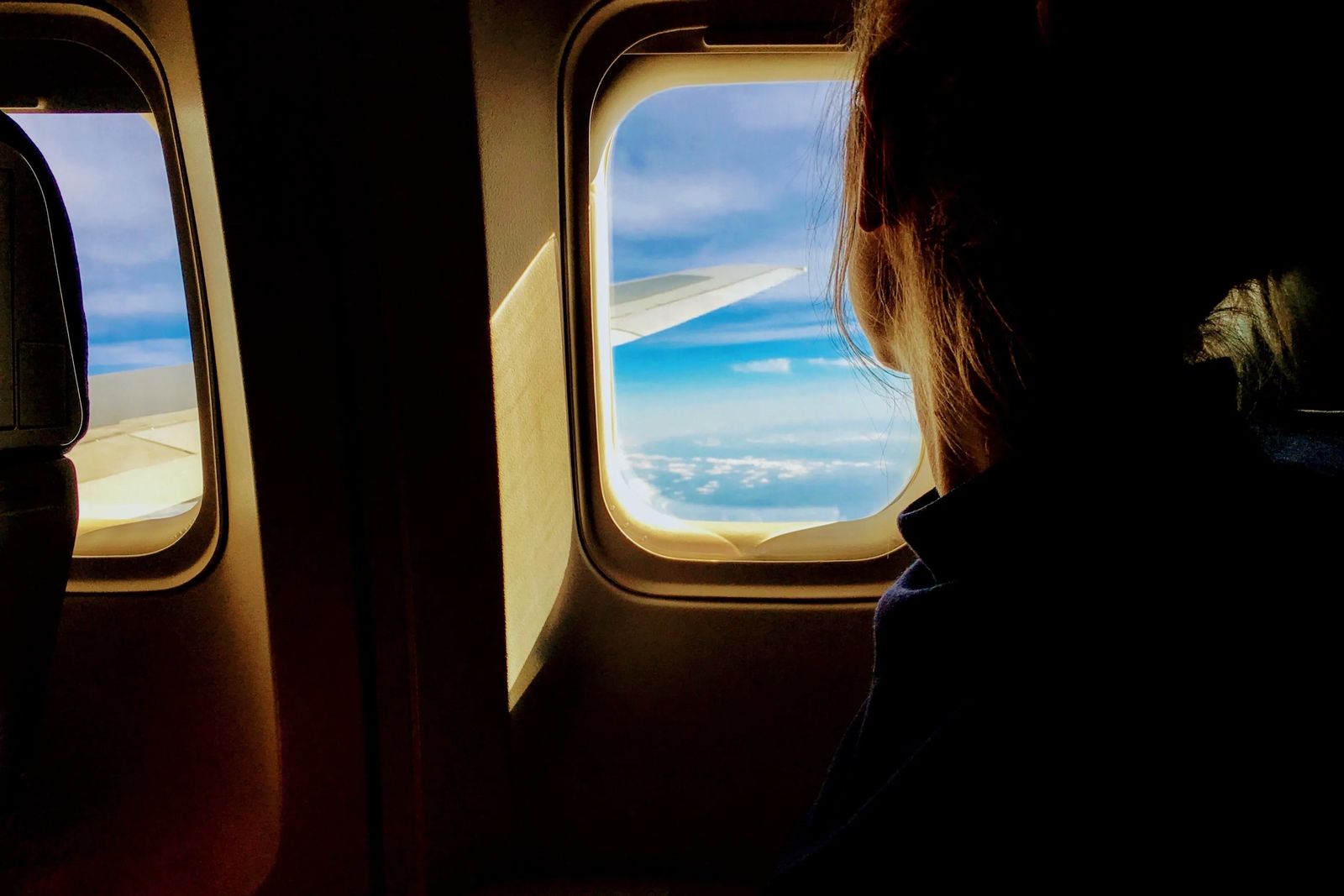 Hazards to Choosing Cheap Flights and Airlines Hidden Fees
It was my friends first time booking a flight overseas, and I tried to tell her that flying with the more expensive flights that didn't have as many stops was better than flying the cheapest option. We were headed to Scotland, and she got a great deal on a flight; but ended up spending more money than I did on my flight with Delta. So here are a few hazards to choosing cheap flights that I have found in my two decades of travel.

No Changes, or Additional Help
What if your flight is cancelled due to weather? Will they help your rebook your flight or just give a refund? There are so many tickets that say 'non-refundable' but will they give those who paid more priority over those who paid the economy price when rebooking your ticket?
If there is an issue with the plane, mechanics or weather and you bought your ticket through a third party vendor (ie/ Orbitz, or Expedia) the airline is not obligated to help you rebook and you would have to arrange for a different flight with that third party - eventually costing you more.
If you look closely, especially on Spirit, Allegiant, American Airlines, and United Airlines they make you sign a waiver before you finalize your booking.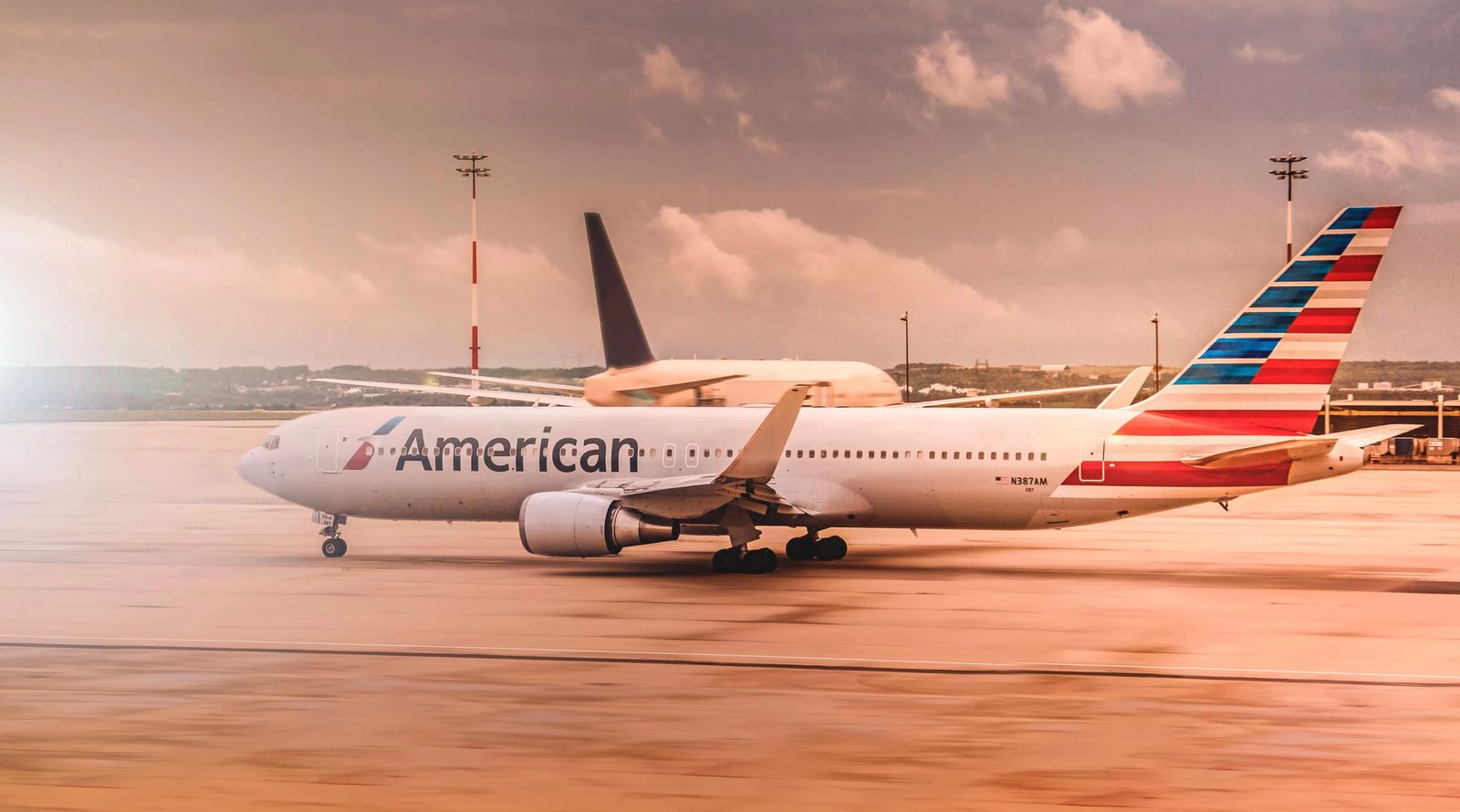 Flight Delays
If you get stuck on the tarmac, you are entitled to food and water within two hours of a delay. If you are bumped involuntarily from your flight you are owed food vouchers; additionally, if the flight is delayed by more than 2 hours you can get reimbursed up to $1,350.
If you book economy flights, it isn't exactly guaranteed that you are allotted any of these types of compensations. If you volunteer to get bumped to a different flight or volunteer to be put on standby or on another flight you lose all rights to compensation
For example, if your flight is overbooked, which airlines do all the time (and isn't exactly illegal) - you can get booted from your flight. If not enough people volunteer to take a different flight, then they can legally start kicking people off the flight. They start by kicking people off the back part of the plane, then move their way up systematically based off the people who paid the least amount of money.
There is an upside to those who have been kicked off the plane involuntarily. Those who are "involuntarily denied boarding" of an aircraft on domestic flights (even if they're already on the plane) are entitled to 200% of their one-way fare in compensation (no more than $675) in cash. When the delay is more than one hour but less than two, according to federal regulation. If the delay is more than two hours, they are entitled to 400% of the one-way fare (but no more than $1,350) in cash.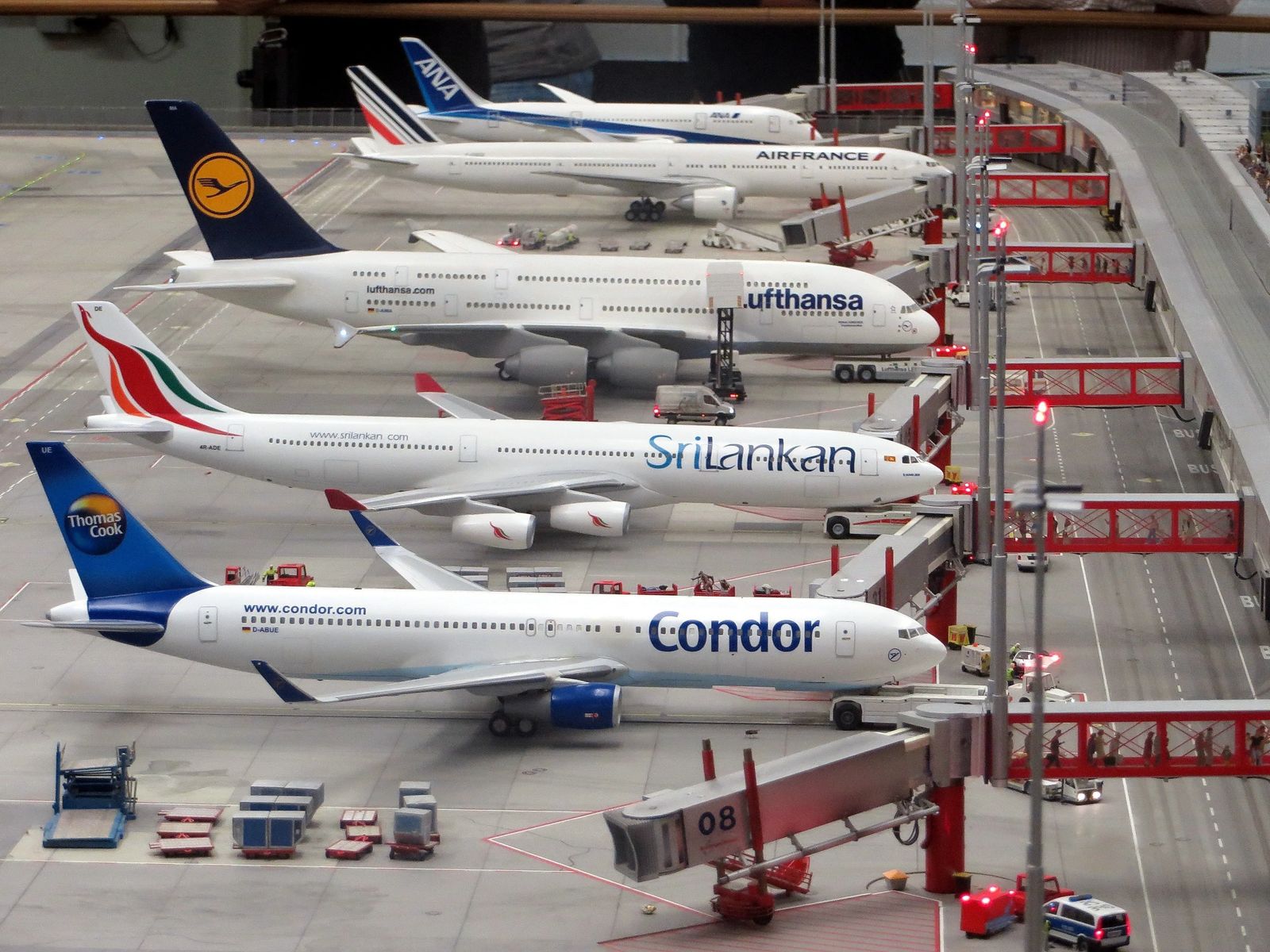 Frequent Flier Miles
Your Frequent Flier Miles will also take a hit. For example, if you buy a ticket within your country, a basic economy seat might give you 1,811 frequent flier miles to your account. If you buy a premium economy you will get 2,600 miles.
When you go to book your flight, if you are wanting to build up your miles - make sure you check and make sure your getting the most for what you pay.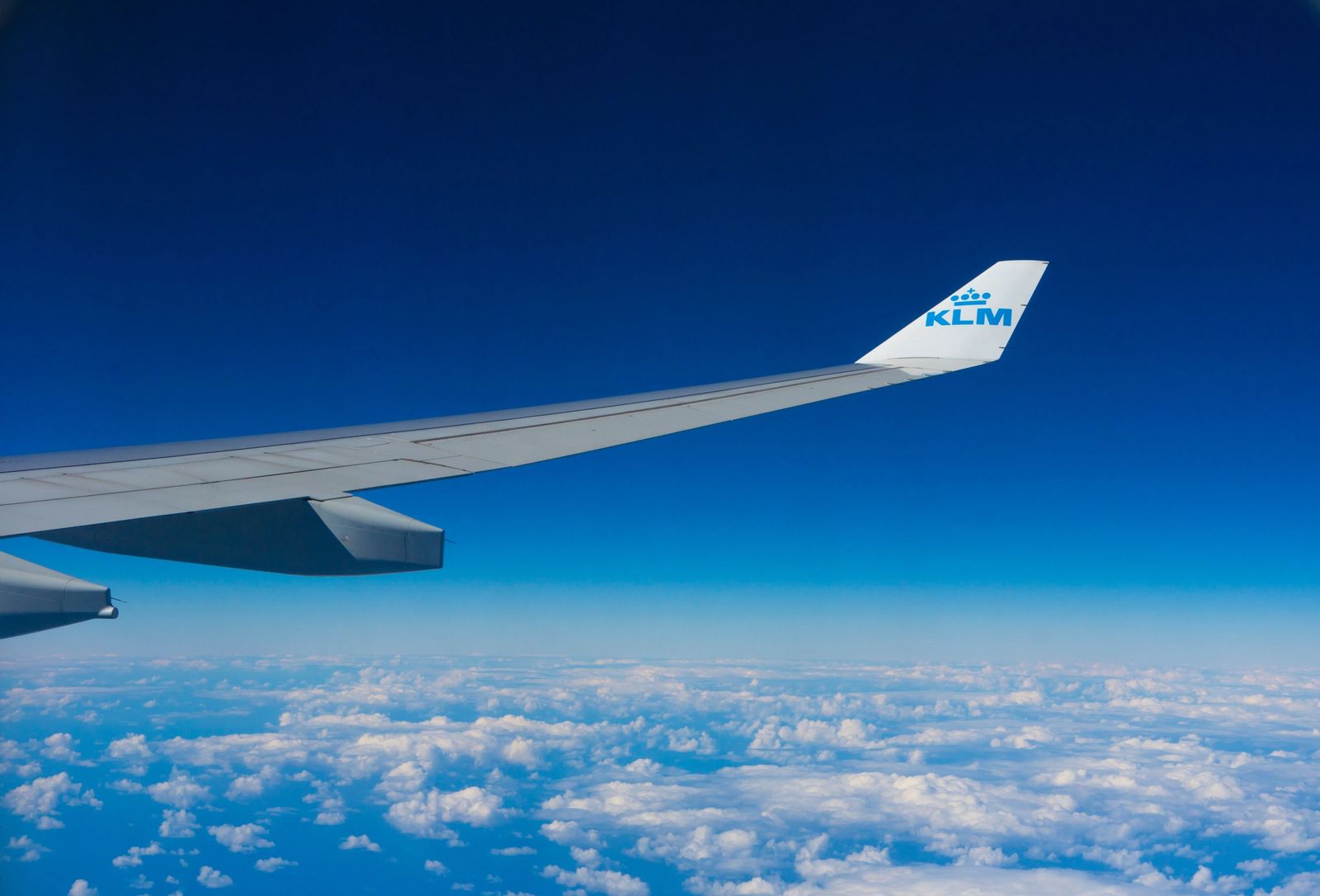 Baggage Check
Many airlines are now only giving you the option of the area beneath your feet to store your one personal item. Even with packing cubes and suction bags, you can only physically fit so much into one space and bag.
If you are allowed to check a bag, it may cost $60 per direction (for most airlines). They can also charge you for the weight of your bag, or decrease the amount of weight that you are allowed to have per checked bag.
A friend of mine flew with a budget airline, that she paid to have her bag checked; the bag was crushed and some things inside destroyed. When she approached the budget airline, they told her that because she had a basic economy seat baggage replacement was not in the budget. Paying more for a bigger airline like Delta (not sponsored to say this) my roommates bag was broken, and they immediately replaced it with an equal bag to what she had before.
So you see, sometimes it is better to pay for the more expensive tickets because of the protection it provides not just for your trip but for what your bringing to or from your destination.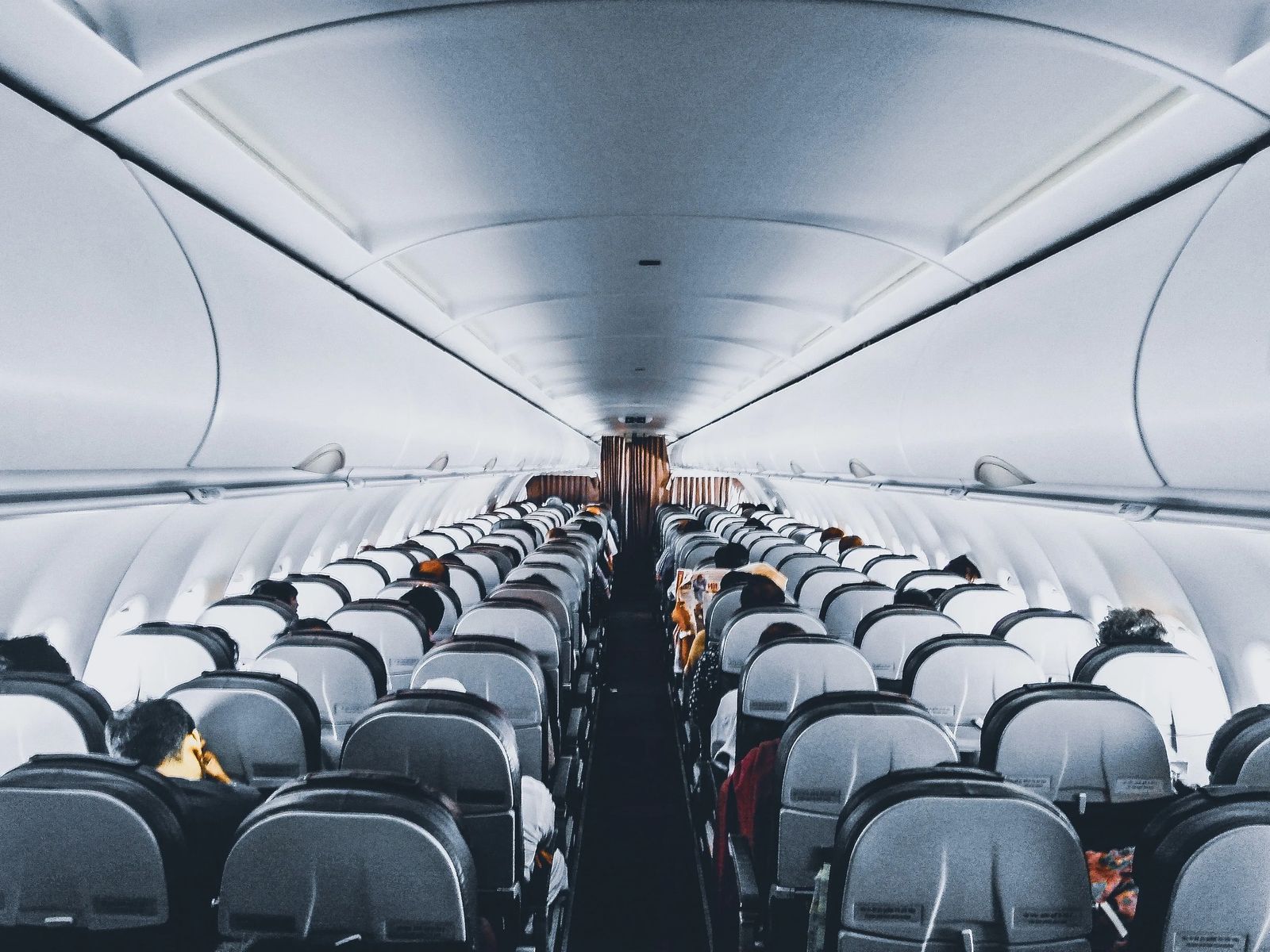 Seat Assignment
If you don't like to pay the $8-$80 extra fee to pick a seat other than the middle seat, I'm afraid your going to get stuck in a place you don't want to sit. I don't mind paying a little extra myself for a window seat, so I have something to wedge my pillow up against when I sleep. It is also great to be able to take photos of the city as your leaving or as your flying in.
If you are traveling with your family, your children might be at the front of the plane, and you might end up in the back of the plane. On long flights, this might make life extremely difficult for you and your children, so is it TRULY worth the savings?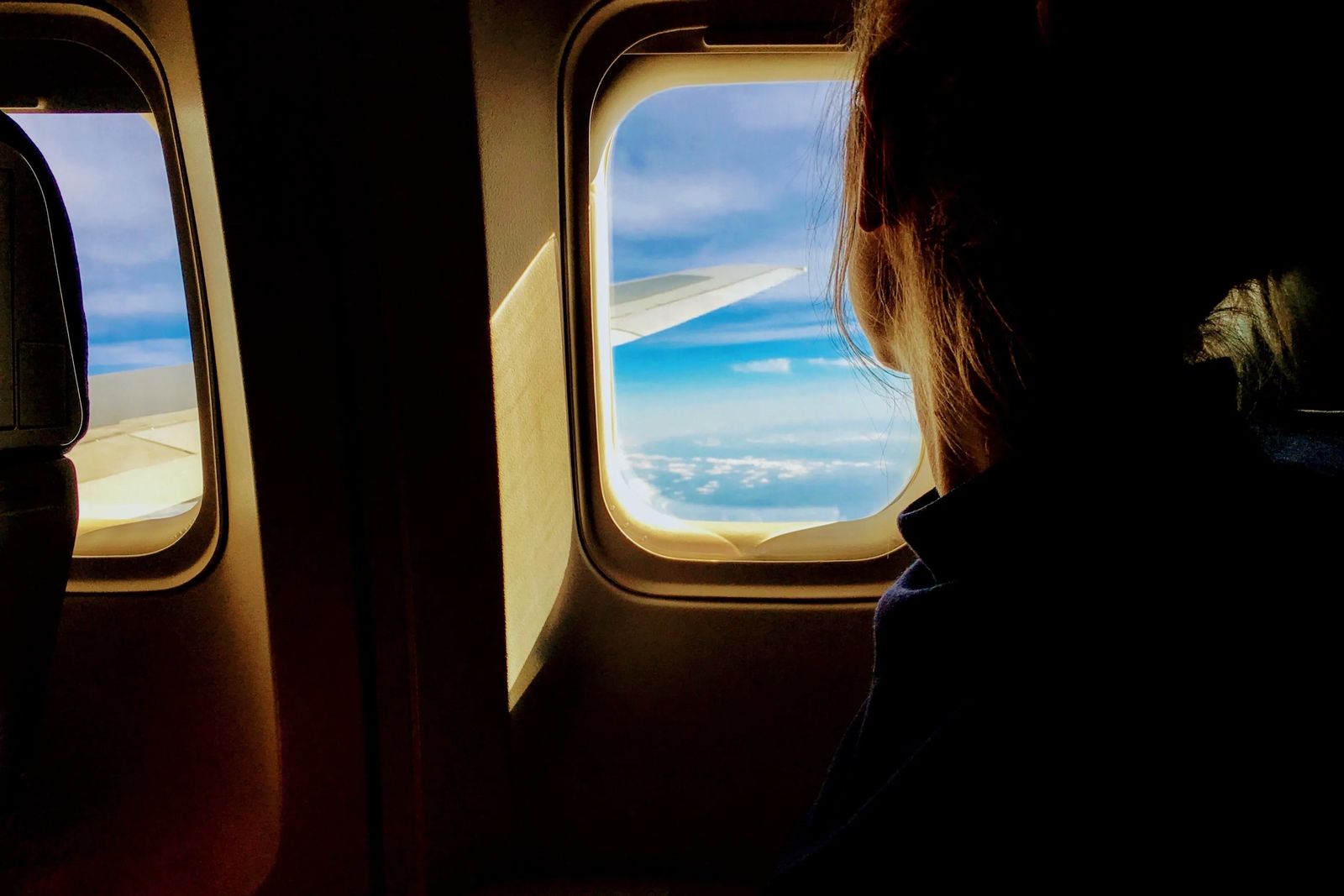 Leg Room and Seat Assignment
With the Basic Economy, you will be getting those seats that are the least desirable. You will also have to reserve your seat right as soon as they open up the option for choosing your seat-- racing your fellow passengers, and hoping for the best internet connection.
For those flights that are 8-10 hours long, I know we would all hate to be stuck in the dreaded middle seat all the way home. For shorter flights the middle seat may not be the worst choice. Your option of having more leg room with the coveted exit row seat will not be an option.
Long Layovers
The issue with the more budget friendly airlines, is that they truly aren't as budget friendly as they seem when you finally reach your destination. In the case of Breanna, my roommate, she bought her flight from Salt Lake City to where the airline was flying out of...Los Angeles. Her flight was delayed in Salt Lake City, which would have caused her to miss her non-refundable budget ticket flight in Los Angeles. This would have cost her another $600 to buy another ticket to Scotland (her final destination).
She was able to get on another flight to Los Angeles, from Los Angeles she had another connecting flight to Iceland. There she would have a 19 hour layover - arriving at 11pm when everything was closed; then leaving at 1pm the next day. There are not many places to stay near the airport in Iceland, so she had to catch a ride into town which was a 30-45 minute ride. Was so jetlagged from all the flying up to this point - she slept through the morning until her ride came to get her to take her back to the airport. Her Airbnb was another expense for her in addition to transportation to and from the airport.
What about staying at the airport? Well unless you have a departing plane ticket, they do not allow you to buy food in the airport. I do not know why, but this is what she reported. In some airports there are also rules that if your flight does not leave within three hours of arriving at the airport - you must collect your bags and belongings and leave the terminal area. Once you leave the terminal area into the public space - there are typically very few places that you can sit or sleep that aren't cold tile floors.
So when you book your ticket, look at your layover times- if you will be required to check out of that airport, if you are required to change airports between layovers, and if the airline actually flies out of your local airport or if it would require more layover time in another city.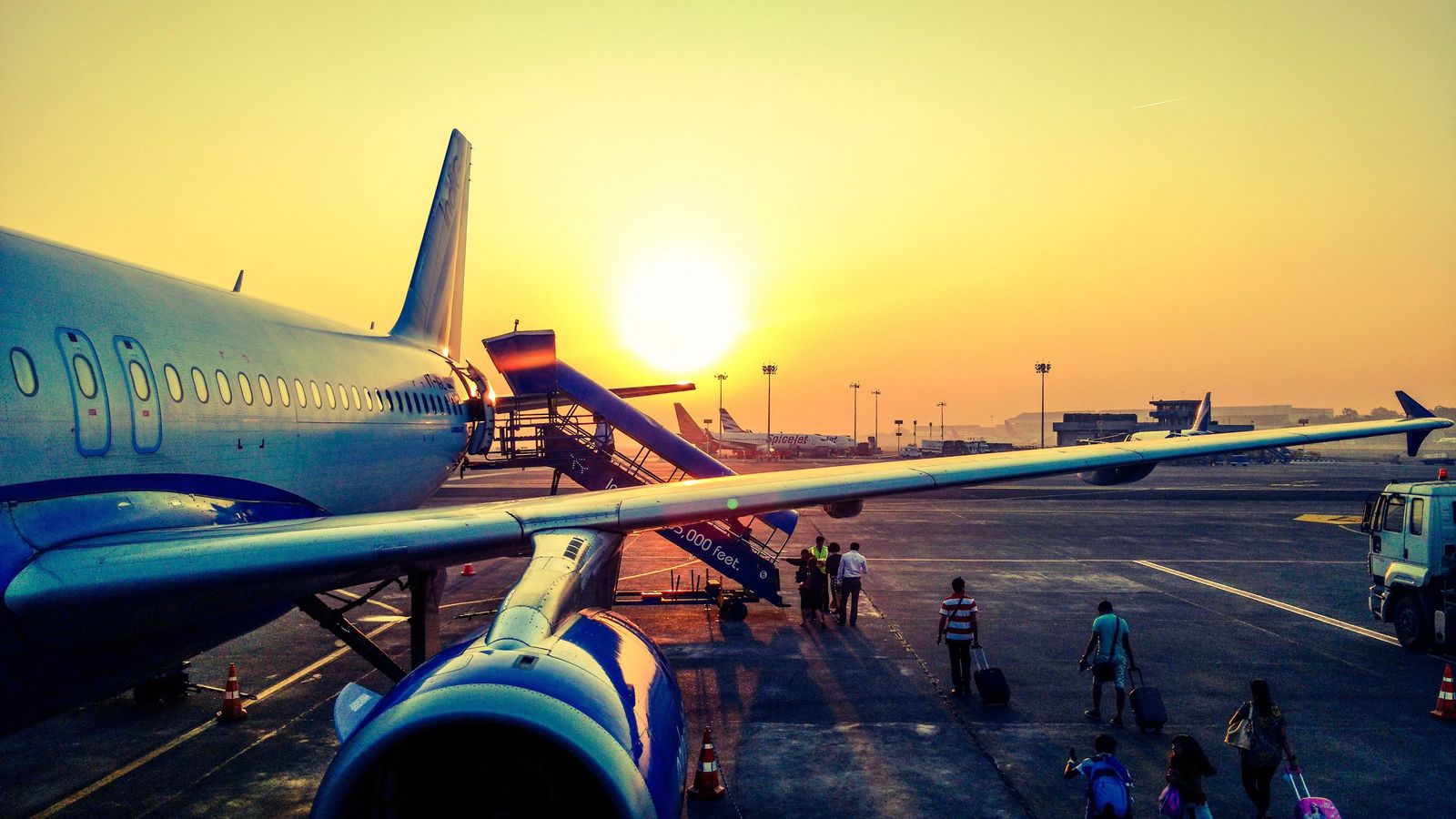 Hidden Fees
Frontier charges a $25 carry-on baggage fee, which you don't see until you get to check out. At this point, they want you to just wear what you plan on wearing on your vacation to the airport, on the crowded flight, and if you can't shove your overly-layered self into the small seats.... well there is a charge for that too.
Norwegian Air Tickets don't include meals or overhead bin use in its economy class fare prices. So you will need to buy the expensive airport food, and shove everything you brought with you at your feet. This doesn't seem too bad, but still leaves the wallet a little more sparse (and every cent counts when your on a budget).
I recently returned from Florida to Utah, and Delta was charging $2 for earphones as I had broken mine. I had cash on me, and they only accepted credit cards, so I ended up playing some games and sleeping for the 4.5 hours home.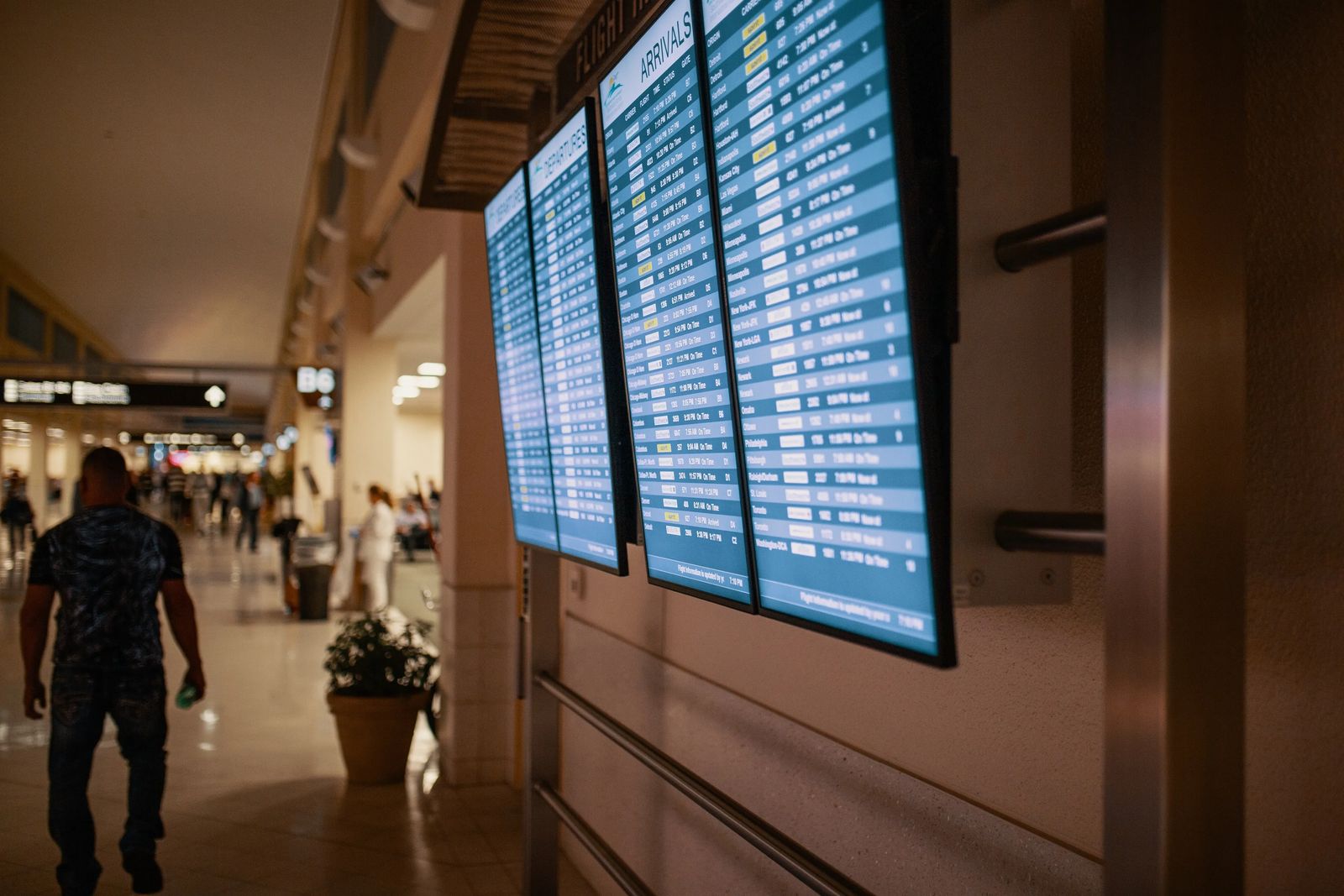 What is next?
It is hard to imagine that booking a flight could be more complicated and frankly discriminatory. I wonder what will be next? Will they start to charge us for bringing bottled water onto the plane? On my way home from Buenos Aires, they searched my carry on bags again to make sure I wasn't bringing any water home on the plane. I was so dehydrated from the hot day touring the city I was dizzy.
Will they charge for how much we weigh? There are some fears with obesity passengers that they will require each person upon check-in or when dropping off their bags to sit in a test seat to ensure they fit. Then charge for another seat along with all the other hidden fees. While Canada Air views obesity as a medical disability and doesn't charge for an additional seat, most airlines require you to purchase an extra seat or only offer a 25% discount for that additional seat.
What about charging for every time we use the bathroom? Will they require us to insert a quarter like some of the subway systems in Europe every time we wish to use the loo?
While flying is becoming more affordable on the surface, I wonder how affordable it will be for the majority of us in the future. Looks like flying will only be for the rich in the future if the consumers don't start asking questions about these things.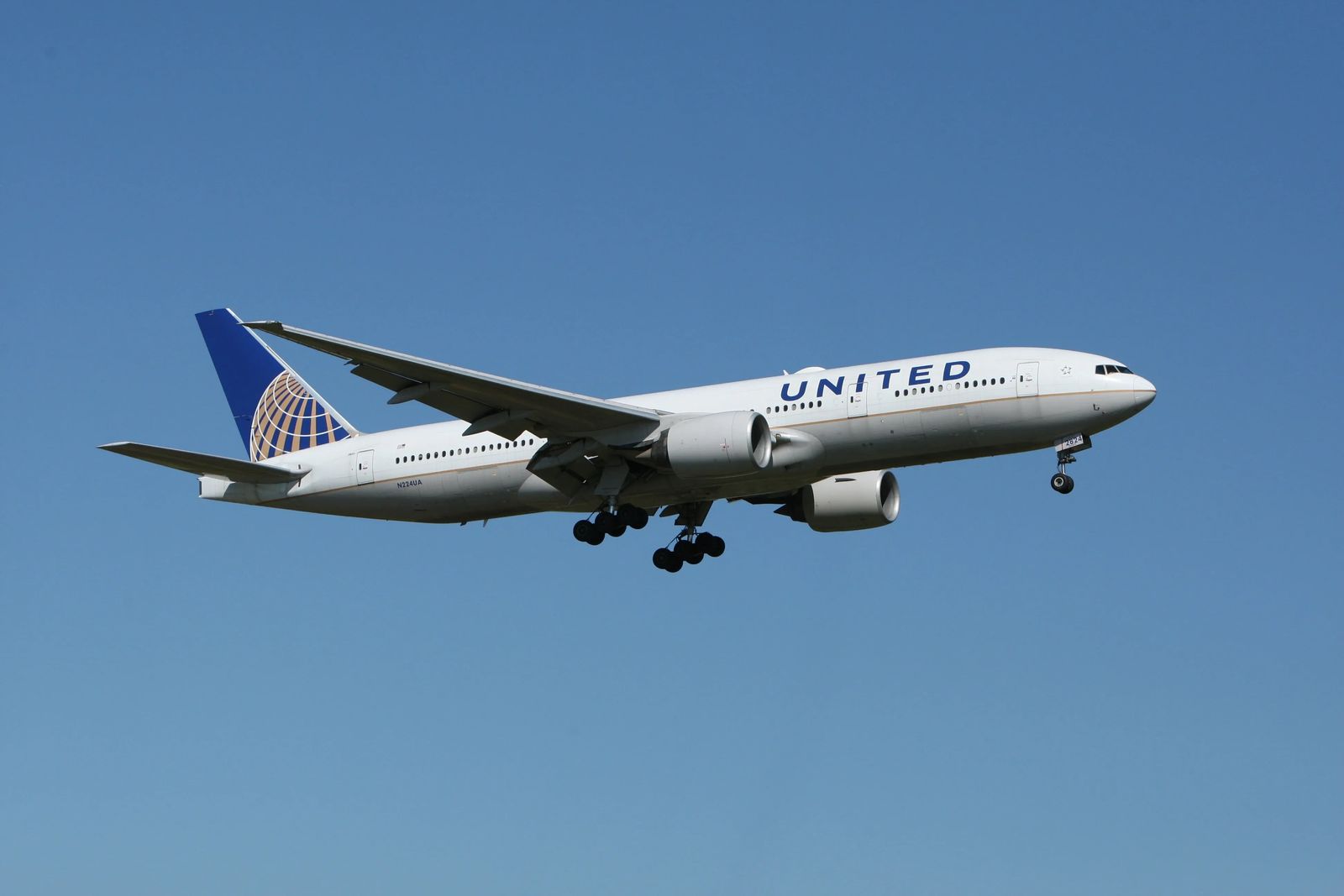 What to Ask Before Booking Your Flight
For any airline, if you are booking with that airline for the first time be sure to ask these things:
1- Ask about what conditions are excluded in trip protection
2- Does your economy fare include or exclude flight changes
3- What compensation is allotted if voluntarily change vs changes are forced on you for over-booking or double-booking. (ie...because my friend volunteered to change her flight, she forfeited any compenstation, was placed on standby for the following flights and kept getting bumped off the list so she ended up missing her vacation completely).
4- If you are a larger individual, what are the rules for needing to buy an extra seat (ie... if over 2" into the passengers seat next to you, you may be required to buy an additional seat).
5- For In-Flight fees, do they accept cash or card, and if they accept card- what major credit cards do they accept.
6- Do they have pillows, blankets, eye mask, ear phones, ear plugs provided or do you have to bring your own.
**Most airlines charge for Wifi depending on if you use your mobile or your computer. **
In the End Are Cheap Flights Really Worth It?
In the end, it depends on what is the most important thing to you. Are you willing to pack extremely light? Are you ok being in the middle seat, or have minimal leg room and be at the back near the bathrooms? Can you afford to buy another flight if yours is cancelled?
You can take the risk, or you can pay a little extra for the peace of mind. To me, starting a vacation off in a peaceful and relaxed way - knowing that I can count on the airline to help me should something happen to me, my luggage, my flight or the trip is worth the extra cost.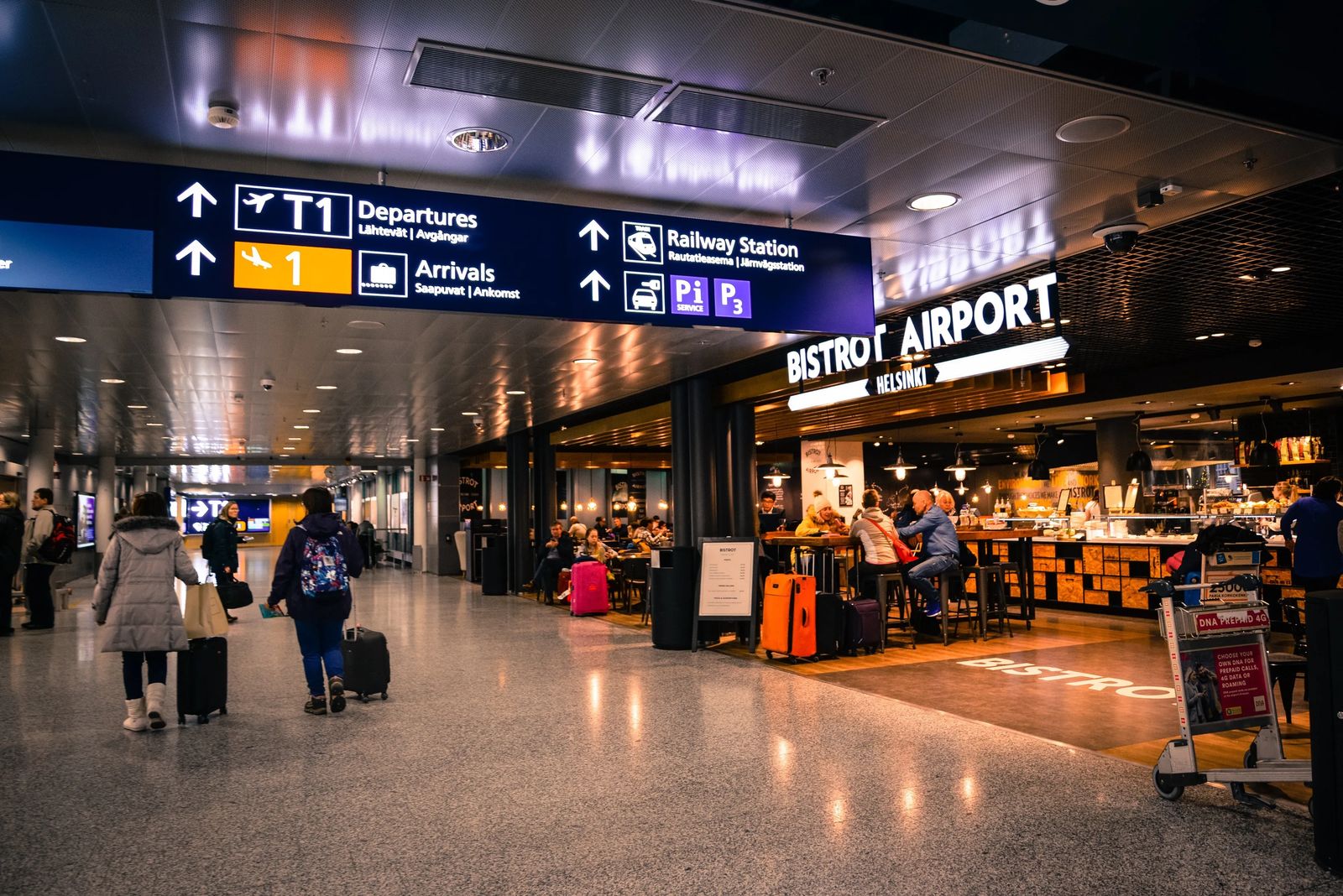 Airlines and Their Hidden Fees, A Resource
Here is the research I collected to help you book your flight and be informed. This is not all inclusive, but should give you a general idea of the airline hidden fees for either economy or budget fares and what you would get with seat width, carry-on, overhead bin space, meals/beverages, and leg room. Each airline reported here will vary depending on the type of plane it is, and if it is transatlantic vs national air travel.
For all the exact details on your flight and the seat width, and leg room visit The Seat Guru for more information. For Obese passengers here is a good resource on most major airline policies regarding Obesity and encroachment into the adjoining seats.
With a Saver ticket you are allowed a Carry-on, Overhead Bin, pre-flight you can order a meal. Seat width ranges from 30-31 with leg room being 17-18 inches. Aer Lingus charges and rules on food and drink, there are charges on meals and snacks if economy and it is a short trip - a complimentry meal is provided for transatlantic flights.
Aeromexico:
Seat width ranges from 31-36 inches, with leg room being a standard 17.2 - Be sure to check out their Baggage Allowance before your trip. Food and basic drinks are free, specialty drinks can be charged for depending on the length of the flight. Types of snacks and beverages also depend on the flight but are free.
Seat width from 31-35, with leg room being 17-18 inches. Air Canada Baggage Fees and allowances. A pillow and blanket kit and earphones available for a nominal fee. Meals are available in Economy Class on most flights of 90 minutes or more when you travel on Air Canada There is a fee for the food, except for when there is a stop into a Canadian city on the way to your international destination and then it is complimentry.
Seat width 31-32 inches, with leg room being 17-18 inches. Larger width seats have an additional charge, different rows will have extra charges, and baggage allowance has additional charges. The measurements of your bag, and the weight of your bag can also be charged for. So be sure to check Air China's baggage allowance before traveling with them. Tea, coffee and soft drinks are free on most flights, the same goes for their meals - but you are given two choices over the intercom. The frequency of meals is based on how long your flights are.
Seat width is 31-34 inches in width, with leg room at a standard 17 inches. There are different seat options for more leg room, position in the plane, and additional seat within the same row...all come at an extra cost. Meals can be purchased, some flights meals are provided. The flights can had options added to them Al La Carte. It doesn't appear they charge extra for baggage at this time.
Seat width is 31-34 inches in width, with leg room being 17-18 inches. Seat selection and rules when flying Air India. Baggage tips and baggage allowance rules with them are very different from other airlines so be sure to read them. Complimentary Refreshments/ meals are served on all Air India operated flights.
Can Charge $6 to $8 snacks and meals. No charge for soft drinks. Seat selection charges are n/a. Different flight booking fees: free if 60 days+ before flight, $125 if less than 60 days, $25 same-day for any flight changes. They will charge $100 to travel with pets.
This is considered a budget airline, they can charge $10 to $35 if checked online, and $35 to $75 at the airport for your carry-on luggage. Fees can be $1 to $13 for all snacks and meals, $2 to $7 for drinks, including alcoholic beverages and soft drinks. Seat selection can range from $0 to $75. If you would like to board first that will be another $4 to $12 for priority boarding. With any flight changes that is another $50 to $75 per segment. If you travel with your pet then it is $100 per segment.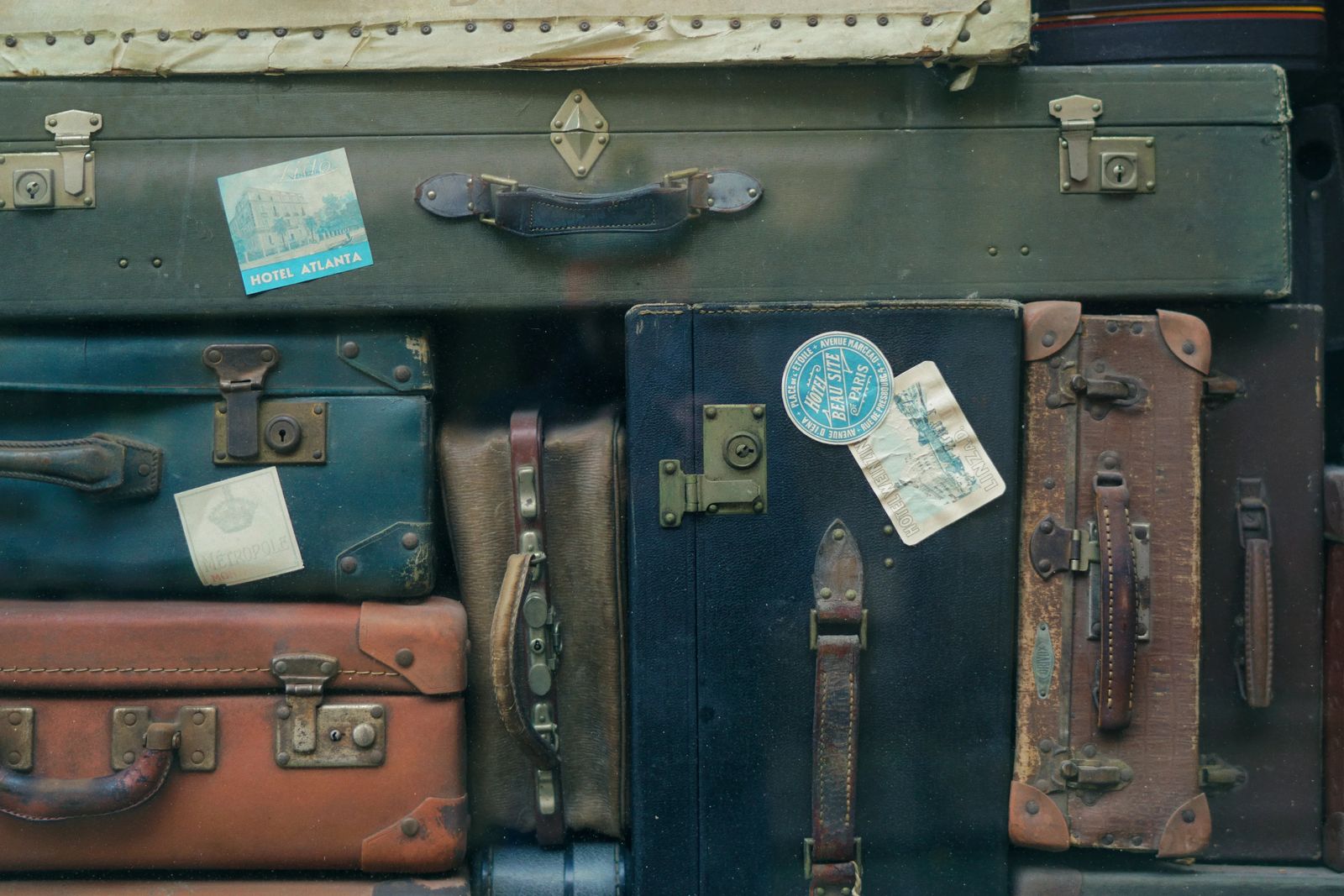 Seat width ranges from 31-37 inches, with leg room being a 16.6- 18.1 inch range. Baggage fees, do apply - but they also have other hidden fees you see on this same page for same-day flight changes, customers that require extra space, charges for voluntarily changing your tickets etc... So be sure to browse all their hidden fees. Fees can be $3+ for snacks and meals, $4 to $99 for preferred seats. For priority boarding fees can range from $9 to $40. It is free to book online, but they will charge $25 over the phone, $35 in person for booking. They can charge you $75 to $200 for any flight changes, plus $50 fee if ticket was bought from an outside agency (such as an online booking website other than American Airlines) for any flight changes. If you travel with pets, it will be $125 fee.
Seat width is 31 inches, with leg room being 17.5-18.1 inches. There are different options while flying with British Airways that depend on your seat, baggage, and length of flight that could add extra fees. For short flight hauls they charge $5 for snacks and for soda it is around $2.50; if you are traveling on longer flights or in a different cabin, check out the British Airway menu charges.
Carry-on luggage is free for the majority of their flights, but there are basic restrictions on size and a 35lb weight limit. If you would like to pick your seat there is a $9 to $180 seat selection. If you would like to board first, and ensure you have enough overhead cabin space that will be $10. For booking your flight it is free to book online, $25 over the phone, $35 in person for booking. If there are flight changes then it is $150 to $50, with a $50 same-day changes. For earphones, earplugs, facemasks for domestic flights there is a fee. Flying with pets in cabin (domestic flights): $100 each way, international is $125 per segment. If they travel as cargo (domestic): $178 to $669 depending on weight, each way
Per Emirates website: "We make every effort to show all fees and taxes during online booking, but additional fees and taxes may be charged on ticket issuance or at the airport if levied by the country of departure". Popular flight times can be charged more. They have free WiFi on all flights and can even make phone calls in-flight, complimentary drinks with alcoholic beverages costing more. If you are traveling with kids, they even have toys available for your kids to play with and get special attention from the staff. No extra charges for carry-on luggage.
There are four different options for Economy Fares and three different options for Buisness Fares. Each fare has it's own restrictions, guidelines and discounts so be sure to review the Ethiad Fare Choices before booking.
Seat width is 31-37 inches, with leg room a standard 18 inches. There are different levels of seating assignment you can choose at extra charges for those needing more leg room, or those who like to be near the front of the plane. Most flights you can have a carry-on and a personal item. For intercontinental flights, you are allowed one piece of checked luggage. As an Economy Class passenger, you'll receive a generous and tasty hot meal. We also serve an appetizing snack before landing on many of our flights. You can also purchase delicious in-flight snacks at any time. See snack list
Your going to be charged a lot of hidden fees when flying with Frontier. With $3 to $7 for any snacks and meals; $5 to $15 for preferred seats, and $15 to $100 for extra leg room. It is free to book online, or over the phone. For in person booking, you will be charged $75 to $125, and $25 to $100 same-day for any flight changes. While one personal item per passenger is allowed for free, Frontier charges a fee for all carry-on luggage. Carry on bags must not exceed 10" x 16" x 24" in size and 35lbs in weight. Bags exceeding this size must be checked at the gate at a cost of $60. If you are traveling with a pet, expect to pay $75 to $125 per segment.
Seat width is 32-33 inches, with leg room being 17-19 inches depending on the plane. Change fees for passengers in Economy range from $75 to $275, depending on fare conditions, and fare difference may apply, based on availability, when changing flight itineraries. Economy Light, there are no checked bags allowed; while Economy standard allows a size restricted bag. They will require you to measure out your luggage before boarding the plane, unlike most other airlines.
Maximum dimensions of carry-on luggage: 115 cm/45 in (length + width + height)
Maximum weight of carry-on luggage: 10 kg/22 lb
Maximum weight of carry-on luggage: 10 kg/22 lb
Flights within Europe/Weight Concept: (Europe to Iceland and return) Economy Class passengers are entitled to one checked bag, weighing no more than 23 kg/50 lbs, total of the 3 dimensions (length + width + height) does not exceed 158 cm/62 in. 
Transatlantic Flights/Piece Concept: (Europe to the USA and return) one checked bag, weighing no more than 23 kg/50 lbs, total of the 3 dimensions (length + width + height) does not exceed 158 cm/62 in.
For excess pieces of baggage each weighing 1 lb/1 kg to 50 lbs/23 kgs, each piece one-way fee will be charged:
Flights within Europe: $46 each piece, each way
Flights between Iceland and the USA/Canada: $120 each piece, each way 
Flights between Europe and the USA/Canada: $132 each piece, each way
Flights within Europe: $46 each piece, each way
Flights between Iceland and the USA/Canada: $120 each piece, each way 
Flights between Europe and the USA/Canada: $132 each piece, each way
Seat Width is 17.8 to 18.25 inches, leg room is 32-33 inches. Carry-on luggage is free. Free snacks, paid meals on short flights, meals provided on long-haul flights. Extra legroom will be $10 to $99. If you are booking your trip it is free to book online, $25 over the phone, $35 in person, and $75 to $150 for any flight changes the day of the flight (including re-routing/missed flights). If you would like to travel with your pet it is $100.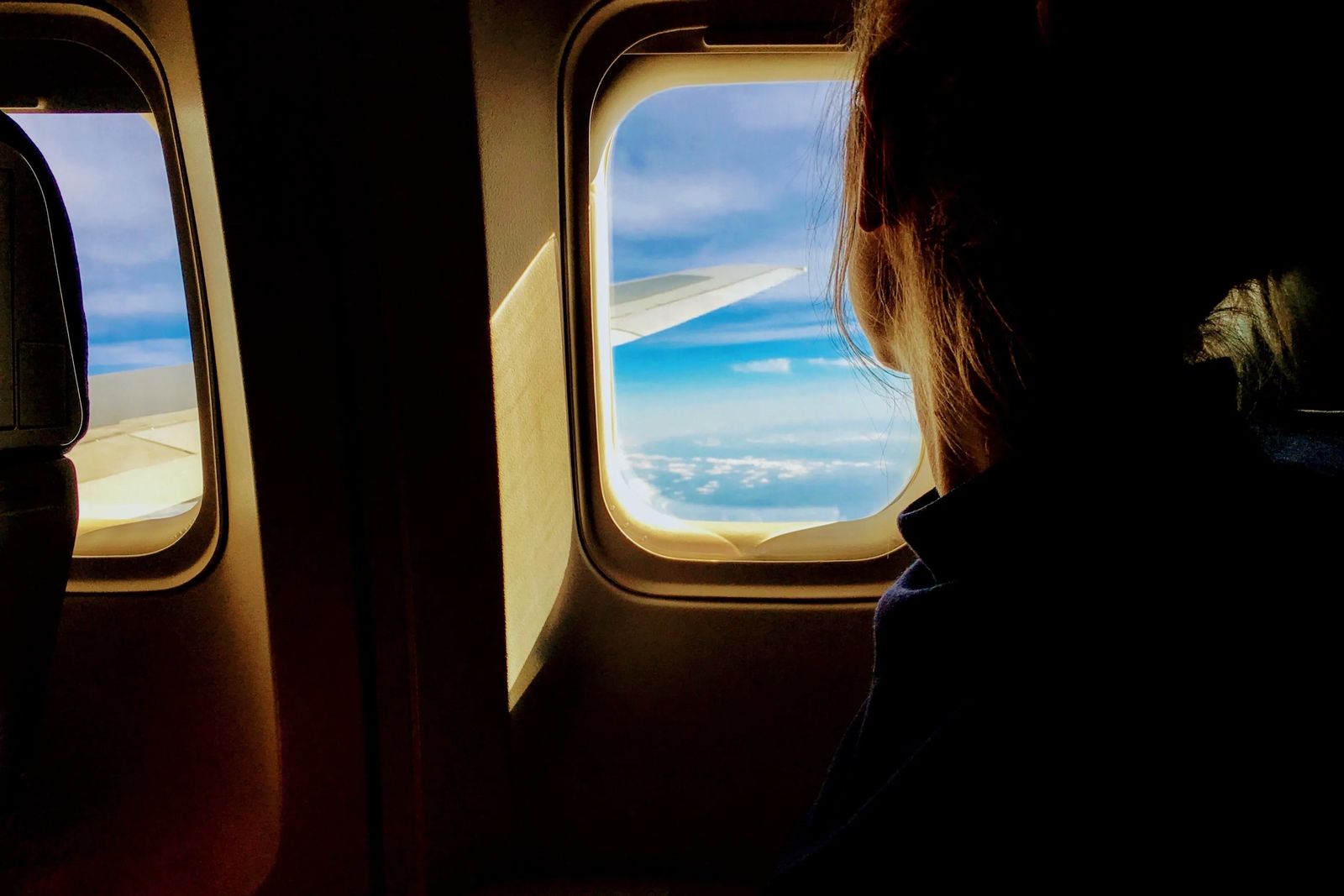 Seat Width 17.4-17.9, Leg room . For those with wider girth or 'passengers of size' KLM requires that the arm rests be able to move up and down effortlessly and "if you have not booked a second adjacent seat and no second seat is available in the same travel class on your flight, you may not be allowed to travel if your size does not permit you to sit properly in a single seat." A 25% discount can be offered for a 2nd seat on the flight if purchased beforehand.
Snacks and beverages offered complimentary and vary depending on length and final destination for your flight. For most intercontinental flights you are allowed 1 item of check-in baggage, each max. 23 kg (50.5 lbs), max. 158 cm (62 inches) l + w + h. If you are flying within the US and Canada then KLM Light tickets: 1 piece of hand baggage is allowed. If you would like to bring more baggage you can purchase the extra baggage online with a discount during your booking or in My Trip . 
For those with Standard and Flex tickets: 1 piece of hand baggage and 1 piece of check-in baggage is allowed.  For excess baggage the cost ranges on if you notify them before your flight online or in person, it also depends on where your traveling. So for the 1st piece of luggage it can cost anywhere from $35 to $120 per segment. For the second piece of luggage it can cost you $45 to $300 depending on the weight. Flying with pets can be anywhere from $45 to $120 depending on the flight. This seems pretty standard for most of the larger airlines.
The seat width of most flights is 17.3 inches, leg room averages 32 inches. Extra charges are incurred for seat selection, early boarding, and extra legroom range based on location within the plane, and popularity of flight. A meal and snack is provided if more than 4.5 or 7 hours respectively. For other meal requests or those flights within South America food is available for purchase. For booking through their website there are no charges, but booking over the phone or in person there is a $20-$45 charge.
Seat width for economy class is 17 inches, for economy premium the seat width is 18 inches. For leg room the economy class is 31-32 inches, with economy premium being 38 inches. coffee, tea, soft drinks are offered on most flights and depending on the length of the flight you can get one or two meals that is included in the price. Lufthansa has just updated their carry-on policy for the three different economy fares for Lufthansa (light, classic and flex) - each come with different weight and size restrictions so I suggest you check your ticket and their current policies.
Seat width is 17.3-18 inches, leg room is 31-36 inches. For charges on extra baggage, it will be calculated based on distance flown from point of departure to the final destination in one single itinerary. Rates will be charged on per kg basis (over and above the permitted free baggage allowance of the cabin class). The Economy Class on their airlines seems to offer a little more than most in the way of entertainment. On shorter flights the standard beverages are available, and meals for purchase. On longer flights, they feature local flavors of Malaysia and special meals are available for purchase, you can also upgrade your meal as well.
Seat width varies from plane to plane with 17.2-17.9 inches for seat width, and leg room measuring 31 inches in the economy section. Short flights get a drink and snack with options available for purchase. For longer flights you get a 3-course meal, but if you have a flex or low-fare ticket you are required to pre-order your food. For Lowfare tickets you get one carry-on bag, and a $70 charge for any changes (including name). They also have the LowFare+ and the Flex which are considered the higher-end economy, check out Norweign's ticket types and what it includes.
Carry-on luggage can be charged for $25 to $30 if you're a member of the Fare Club, and $35 to $40 for nonmembers if checked online ($50 and $100, respectively, if checked at the gate). It is $1 to $10 for snacks, $1 to $15 for drinks, including alcoholic beverages and soft drinks. If you would like to choose your seat it is $1 to $50, and $12 to $199 for extra legroom.
For booking your flight Spirit charges $10 per segment all methods, plus $15 convenience fee - for booking online. If you would like to book over the phone it is $10, and in person the booking fee is $16.99. If you change your flight itinerary it is $115 online, $125 over the phone for any flight booking or changes. To travel with Pets it is $100 per segment.
Seat width ranges from 17.1 to 17.8 inches, leg room ranges from 31-32 inches. There are free snacks and drinks. If you want priority boarding it is $40. It is free to book online, over the phone or in person. To make changes to your flight it is technically free, but will receive difference or refund in future credits. Southwest Airlines (WN) allows 1 carry-on bag and 1 personal item (purse, briefcase, laptop bag) per passenger fee-free. They allow two checked pieces of luggage for free provided that they do not exceed 50lbs. To travel with pets it is $95.

Carry-on Luggage is free with the Economy Seat, but Basic Economy ticket and brings a full-sized carry-on bag to the gate will be required to check their bag and pay the applicable checked bag fee plus a $25 gate handling charge.  If you're traveling on a Basic Economy ticket for a trans-Atlantic flight, you have to check any bags beyond your personal item and full-sized carry-on bag. The charge for the first checked bag is $60, the second checked bag is $100 and third checked bag is $200. Free snacks, paid meals are typically provided for intercontinental flights. Basick soft drinks, tea, coffee and snacks are available for destinations within the USA.
If you would like a preferred seat it can range from $9 to $299. It is free to book online, $25 over the phone, $35 in person $200, $50 same-day for any flight changes. It is $125 to travel with Pets.
All passengers flying in our Economy or Premium cabins can take one piece of hand baggage per person weighing up to 10kg (or 22lb).
Economy class passengers, you can enjoy the Welcome Cocktail, followed by a meal service and then a coffee/tea and dessert service. Afternoon tea or breakfast is usually a deli-style box that is served to passengers just before landing. If you would like a preferred seat it can range from $29 to $129.
For flight changes, it is free to book in person or online, $20 over the phone
$75 to $150$25 to $50 same-day for any flight changes. To travel with pets it is $100.

Seat width in Economy is 17 inches, 30-31 inches of leg room, with extra-legroom "XL" seats in rows 1, 12 and 13. The WOW Basic only includes one personal item, that might cost $200 for a one-way ticket, but then if you get the WOW Plus then it includes $271 one-way, includes one personal item, one carry-on bag, one checked bag, and cancellation protection. In the end, just buying the WOW Plus will save you more, than going with the basic and adding in the other items most other flights offer. A carryon will cost you $51, a checked piece of luggage costs $71, and cancellation protection costs $26, with an XXL seat you pay another $61.
Seat width is 17.5 inches, with leg room measuring 31-32 inches. There are multiple hidden fees and exclusions with Basic Economy vs Economy Premium on West Jet, be sure to look at the comparison chart of their different fares and seats for fees, baggage, and trip protection options.