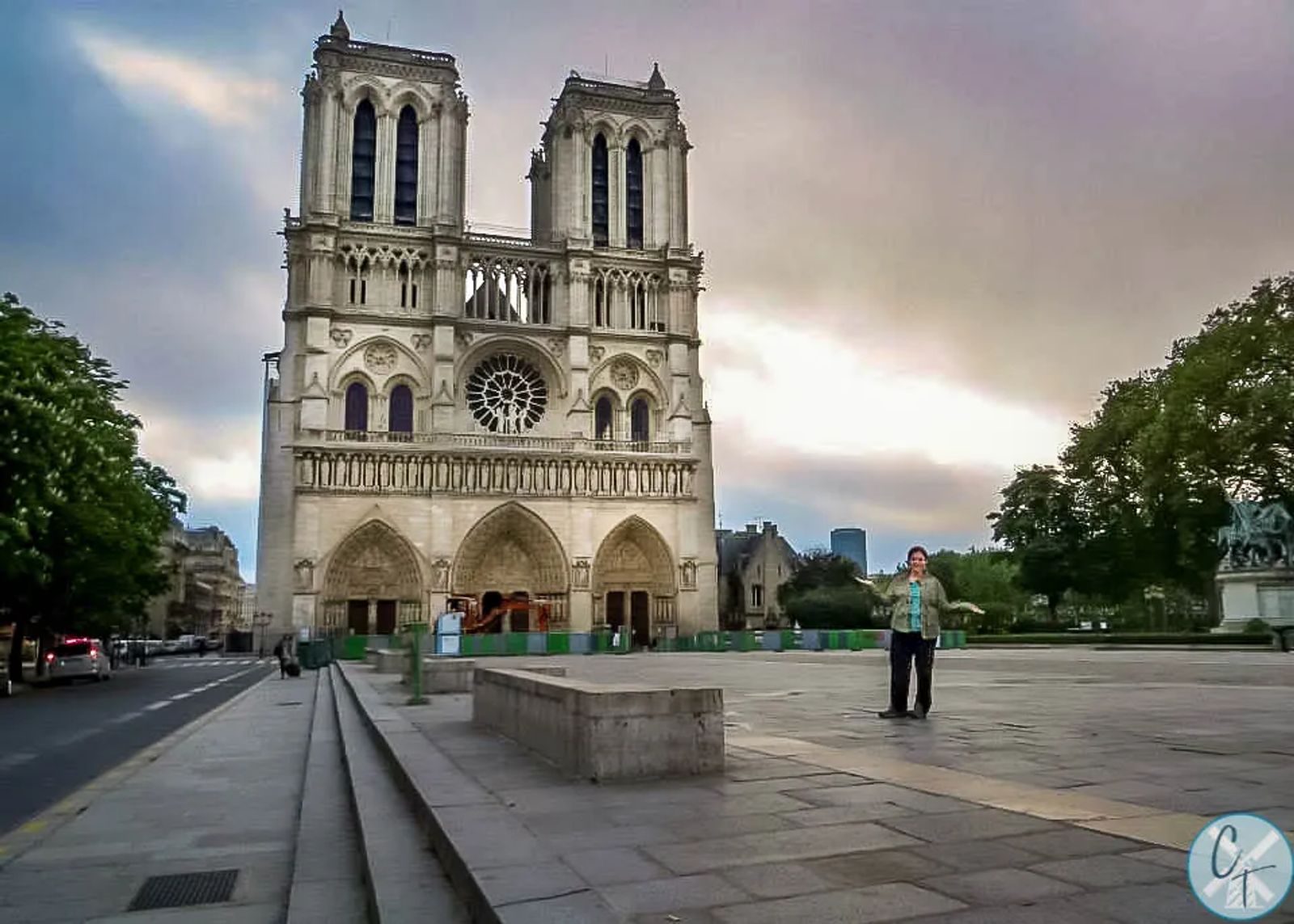 How To Spend A Layover In Paris France
If you are like me, my PTO (Paid Time Off) is very precious to me. Maximizing my travel time and the things I'm able to see while on vacation is the goal for any trip. When I was traveling to Jordan, I was going to have an 8 hour layover in Paris and knew I needed to see the beautiful city. Not knowing exactly how to spend a layover in Paris France, with so many things to see, and so little time. I researched timing, taxi cabs, visa requirements, costs, easy of use of the train system to ensure I could see the iconic landmarks and not miss my connecting flight to Jordan. So here are a few ideas on how to spend your layover in Paris France.
Do You Need A Visa for A Layover in Paris
The answer for most Americans and EU citizens is no, but I would bring your passport with you just in case you need to apply for one. In a few years, the EU will require US citizens to have a VISA for Europe in order to visit. While many Americans are nervous about this, please rest assured that this VISA is said to be valid for five years.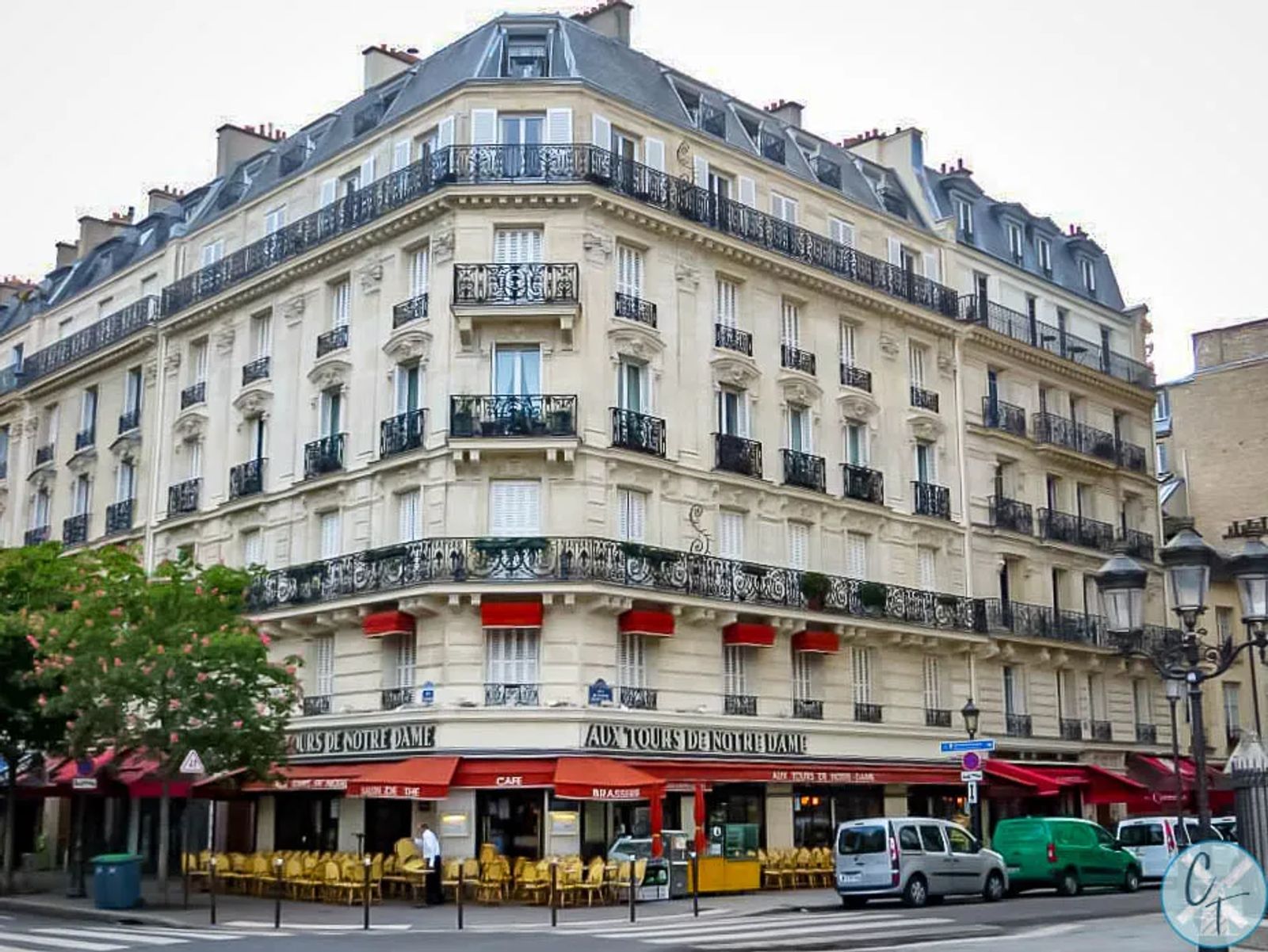 Traveling To Jordan via Paris
My connecting flight from Atlanta to France wasn't terrible, I met a man from Chad whose brother was in France and he was meeting him to go to his mothers funeral in Chad. Such a sweet guy, he ended up helping me get onto the train in France to head into the city for an 6 hour tour of Paris.
While my layover was technically 8 hours long, I allotted at least 2.5 hours to get back to the airport and through security. If you are traveling outside of North, and Northwestern Europe - the border control and security can take a bit longer to get through; especially with the airport security rules changing so rapidly - so give yourself plenty of time.
What To Do With Your Luggage
Before boarding my flight from Las Vegas (my departing destination), I specifically requested that my bag be checked all the way through to the final destination. You can do this depending on your origin and where you are traveling. If you cannot check it all the way through to the final destination, you will have to get your bag and recheck it prior to leaving the airport for Paris Layover.
Another option is to check it into the luggage lockers that are located at the central lockers at the CDGVAL station's exit by the RER station (across from the Sheraton). They are open 7 days per week from 6am to 930pm.
Be sure you have Euros to put into the machine to reserve the luggage locker. The prices vary depending on the amount of time you need. Please double check the opening times and pricing as these can change at  Bagages du Monde website or call +33 (0)1 48 16 02 15.
Prices
0 to 6h = €6
0 to 12h = €10
24h = €15
2 days = €23
3 days = €31
4 days = €39
5 days = €43
How To Get Into Paris From The Airport
Make sure to ask the information desk which RER train to take both into the city and back to the airport. Terminals 1 & 3 are close together, and terminal 2 is further away with its own RER train station. Charles De Gualle is an enormous airport (think small city within a city), so it is easy to get lost.
The train you are looking for is the RER B express train, it gets you into the city in 35 minutes with minimal stops. Make sure to get off at the Châtelet stop, because it is the closest one to the center of the city. Check on ticket prices and get a full map of the train systems here.
Downloading the Metro App for Paris on your phone, or RATP (the premimum version will allow you to create a journey, where the free version does not) will be extremely helpful in ensuring your on the right train in the right direction.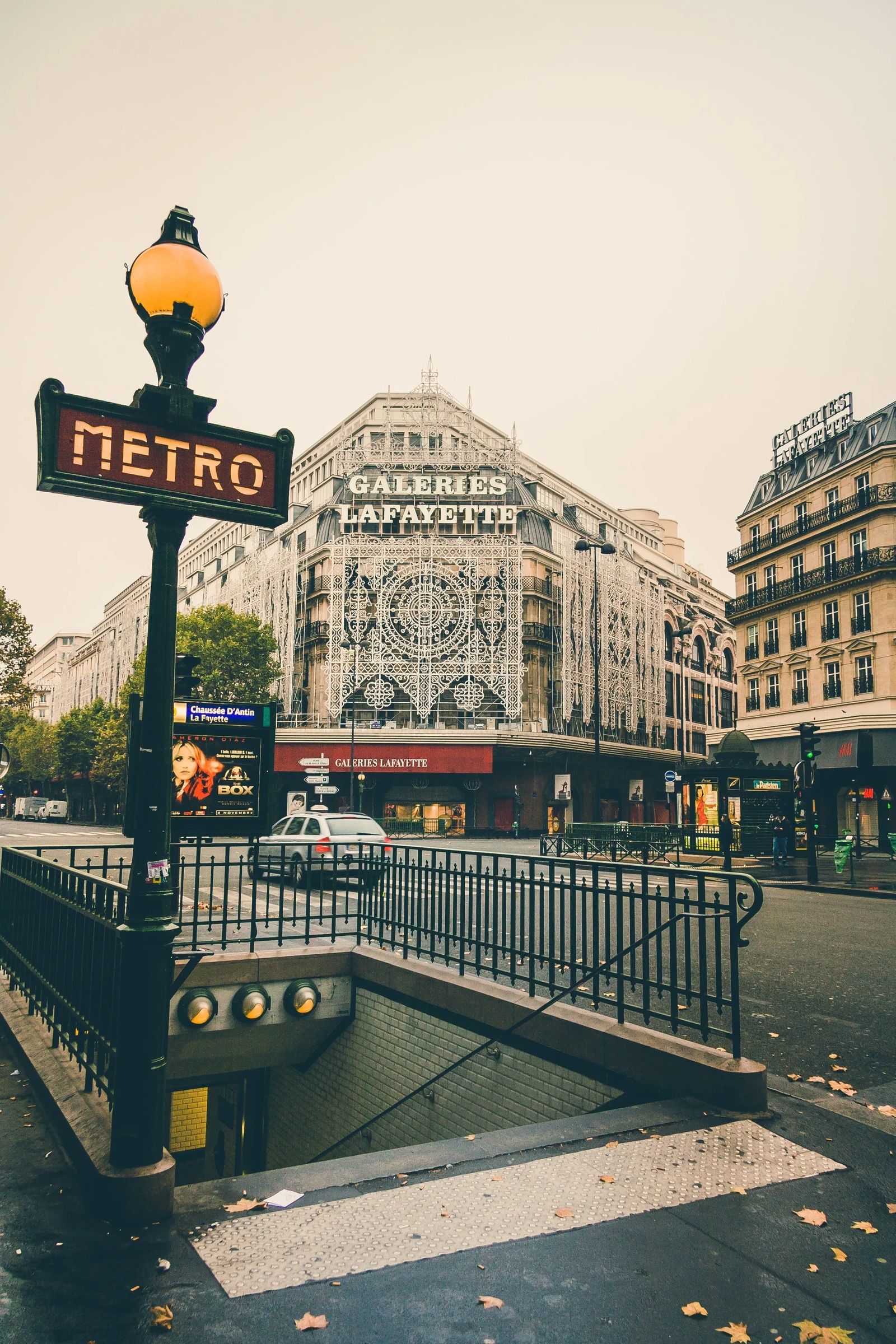 The first time I explored Paris on a Layover it was easy to get into town on the train (thanks to a kind man from Chad who spoke French). The two other times I explored Paris on a layover I utilized the Taxi services (which they don't bargain on the prices- just FYI). I paid about $65 each way to make sure I had a ride from the airport, into the city, and let the driver worry about the traffic back to the airport and asked him to return to a certain spot at a certain time to get me back. Only pay the driver once he comes to pick you up, not before.
If there are other Americans on the plane, just ask 'Is anyone going into the city on a layover?' - there are usually one or two people who will bite. This can save you lots of money and walking time, and when your on such a time crunch. It is much better (at least to me) - to spend a few extra dollars for cab, instead of several hundred dollars to take a flight back into Paris. The drive into Paris in the morning can take 30-45 minutes depending on the traffic. If you arrive anywhere past 930 am I would utilize the train as traffic into the city on a weekday is going to be atrocious.
I also highly recommend getting travel insurance, not just for the off chance you miss your flight, but also to help cover you during your final destination activities. I work in the medical field and know insurance companies well, so that is why (after extensive conversations) I chose to utilize World Nomads for all my travel needs.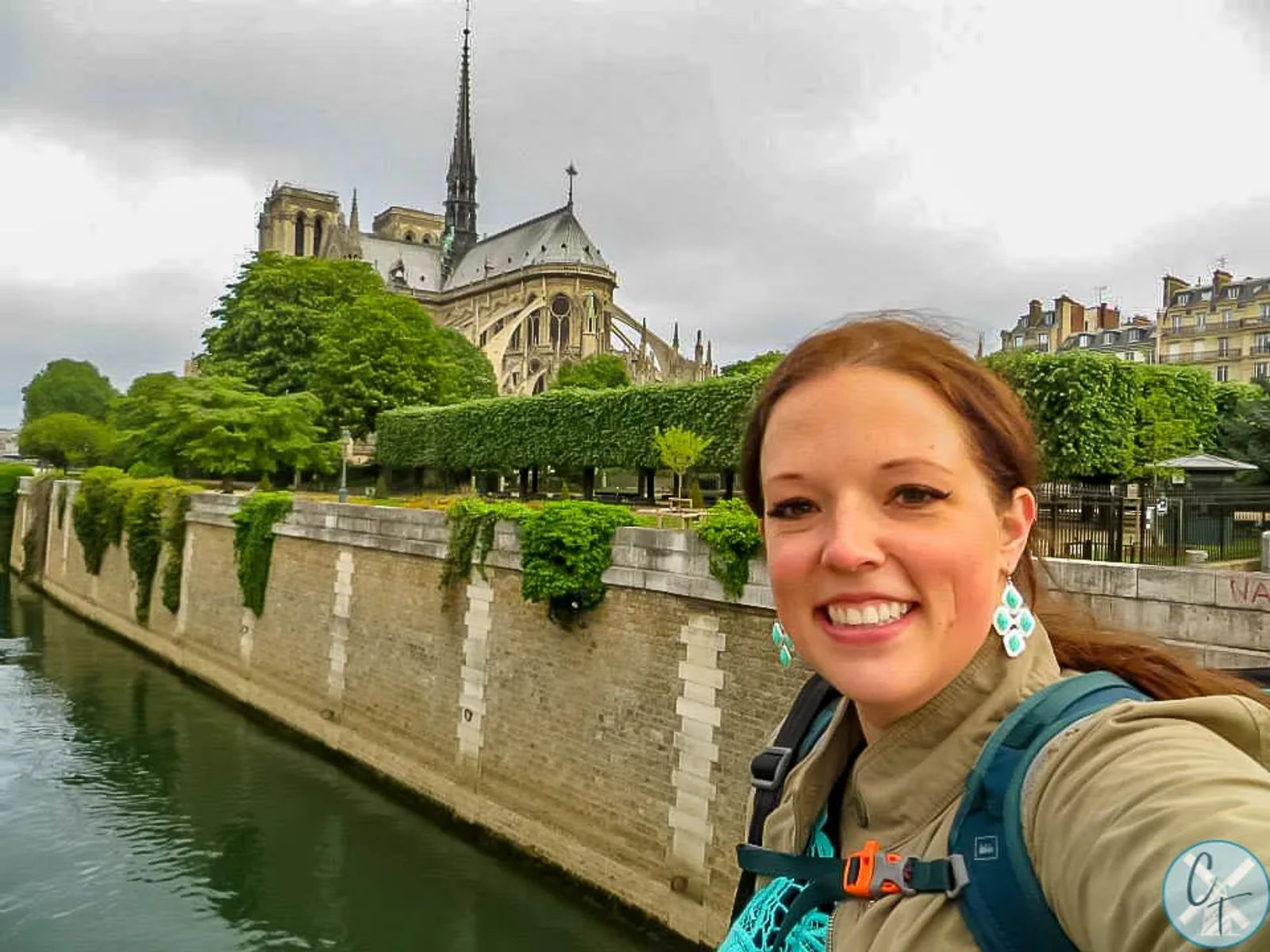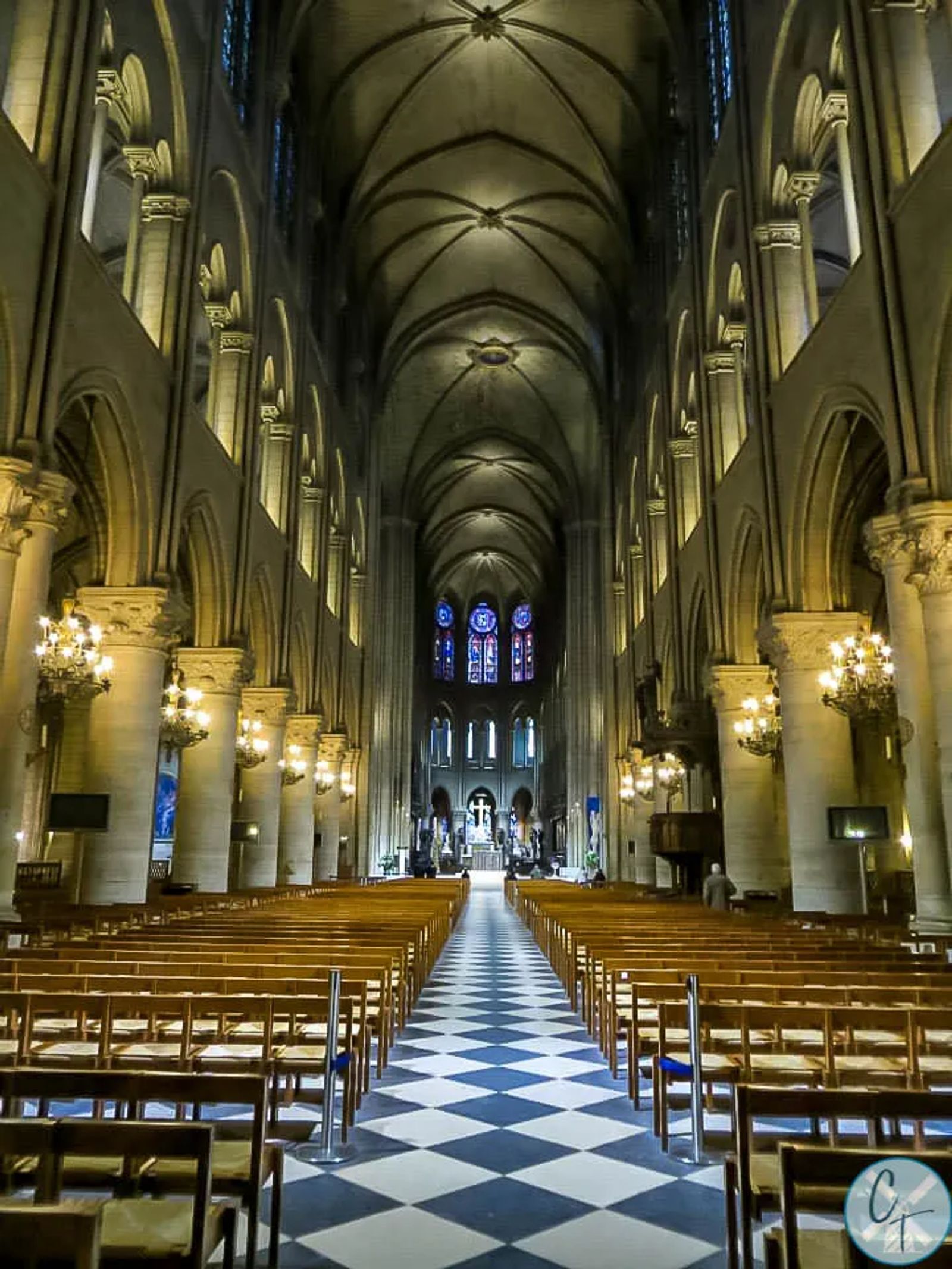 Notre Dame Bucketlist
I have wanted to see Notre Dame since I was a little girl when I watched the Hunchback of Notre Dame. There are signs that easily point you to the stop for Notre Dame - I typically count the number of stops and pick a window seat so I can see the signs of each stop. I got off the train at Notre Dame, and walked up the steps and didn't know where to go.
So I followed the sounds of cars and ended up turning a corner and there was Notre Dame, who then started playing her bells with the pigeons dancing in her square at 615am. It was as if this ancient cathedral was greeting me like I was the Queen herself. There was no one else in the square, the doors were still closed and it was a perfect time to take photos.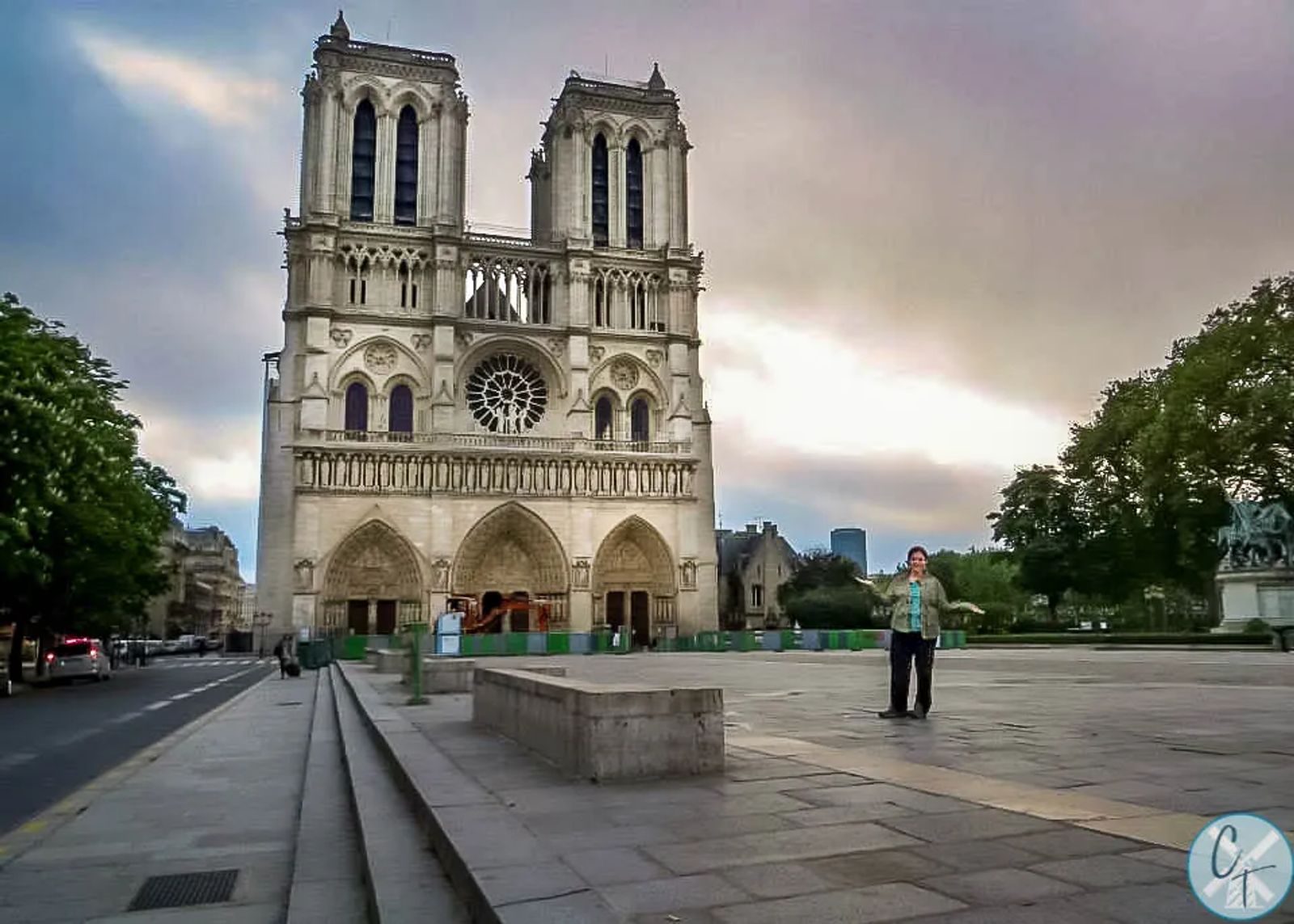 Once the doors opened (around 630am) the beautiful rosette window with the purples and blues, gave a calming feel to the interior. I Marveled at the original ceilings stretching far above letting the soft signing of the priests preparing the church for the day calm my anxiety of missing my flight. I spent two hours in this place, drinking in each architectural curves and window accents.
Little did I know I was witnessing something that would later burn in a few years from a tragic accident. These are the reasons I like to fit as much in as possible, because you never know when the artistry of ancient times will be lost to us forever.
Visit A Cafe
I still had 4 hours of time to kill, so I went to the patisserie close by, got a cup of hot chocolate and croissant.....delicious just as I expected. The waiters appreciated that I had a pad and paper with notes on it of how to order what I wanted in French. If you order coffee make sure to ask for un café for an espresso, un café crème for a latte, or un café americain for a regular coffee.
Love Locked Down: Pont des Arts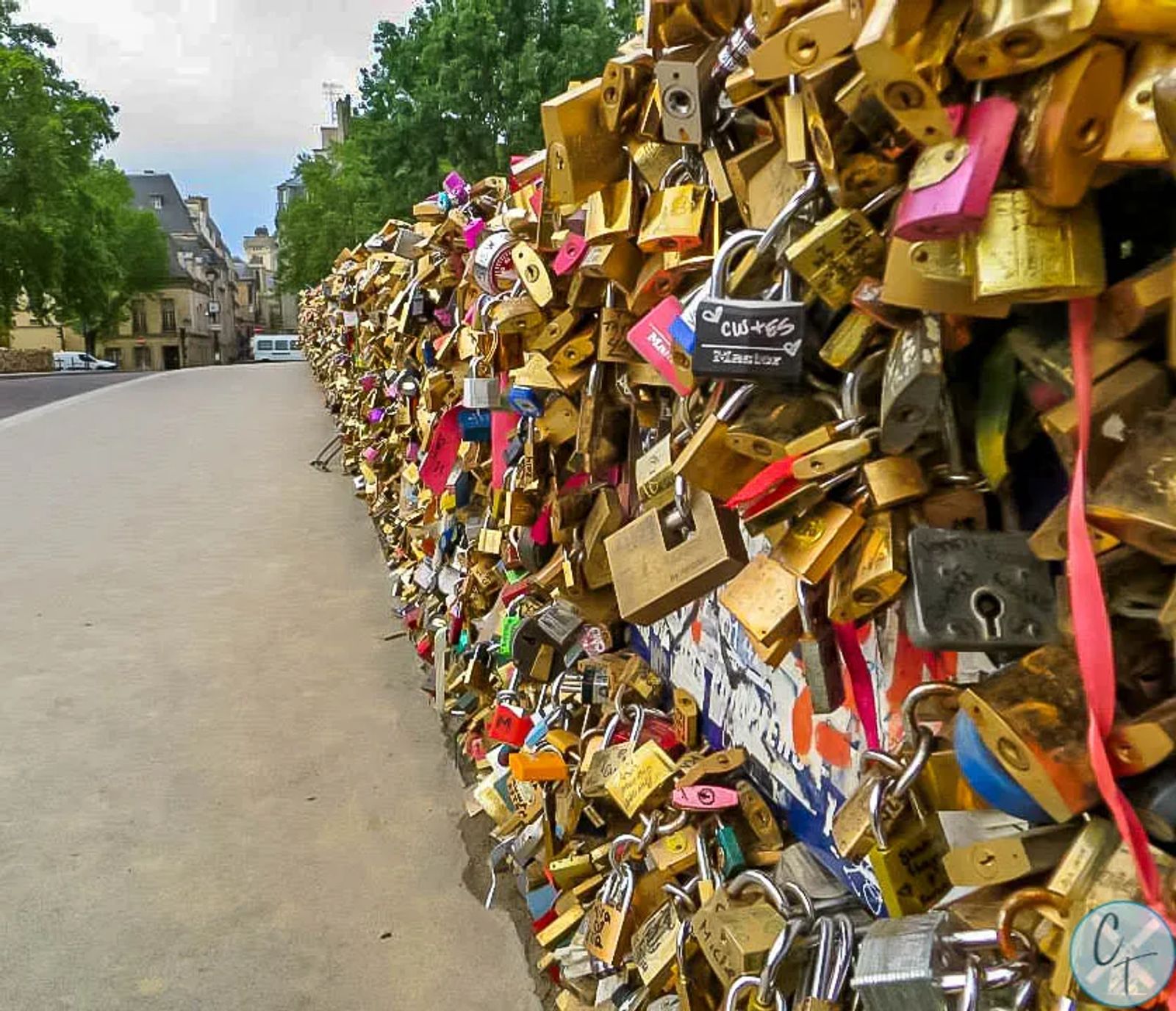 After filling my belly with delicious French pastries. I ended up walking around Notre Dame's gardens, I happened upon the bridge of love & locks, better known as Pont des Arts. So many locks.....all representing the love that will be forever endured by locking your lock on this bridge and throwing the key into the river. I swore to myself that when I finally get married I will take my husband there and put one on that said, "finally and forever", lol.
The Eiffel Tower
You can't go to Paris and NOT see the Eiffel tower. With 3 hours left I hopped in a cab, waved my Euros, and said Eiffel tower Ci bu plié (or however you spell please in French). The Eiffel tower was better than the one in Vegas by far, and still amazes me that they built it for the World's Fair and just left it up. At the time, the people thought it was the ugliest part of Paris, and wanted it torn down. Now it is an iconic symbol of the city - funny how time changes culture and opinions.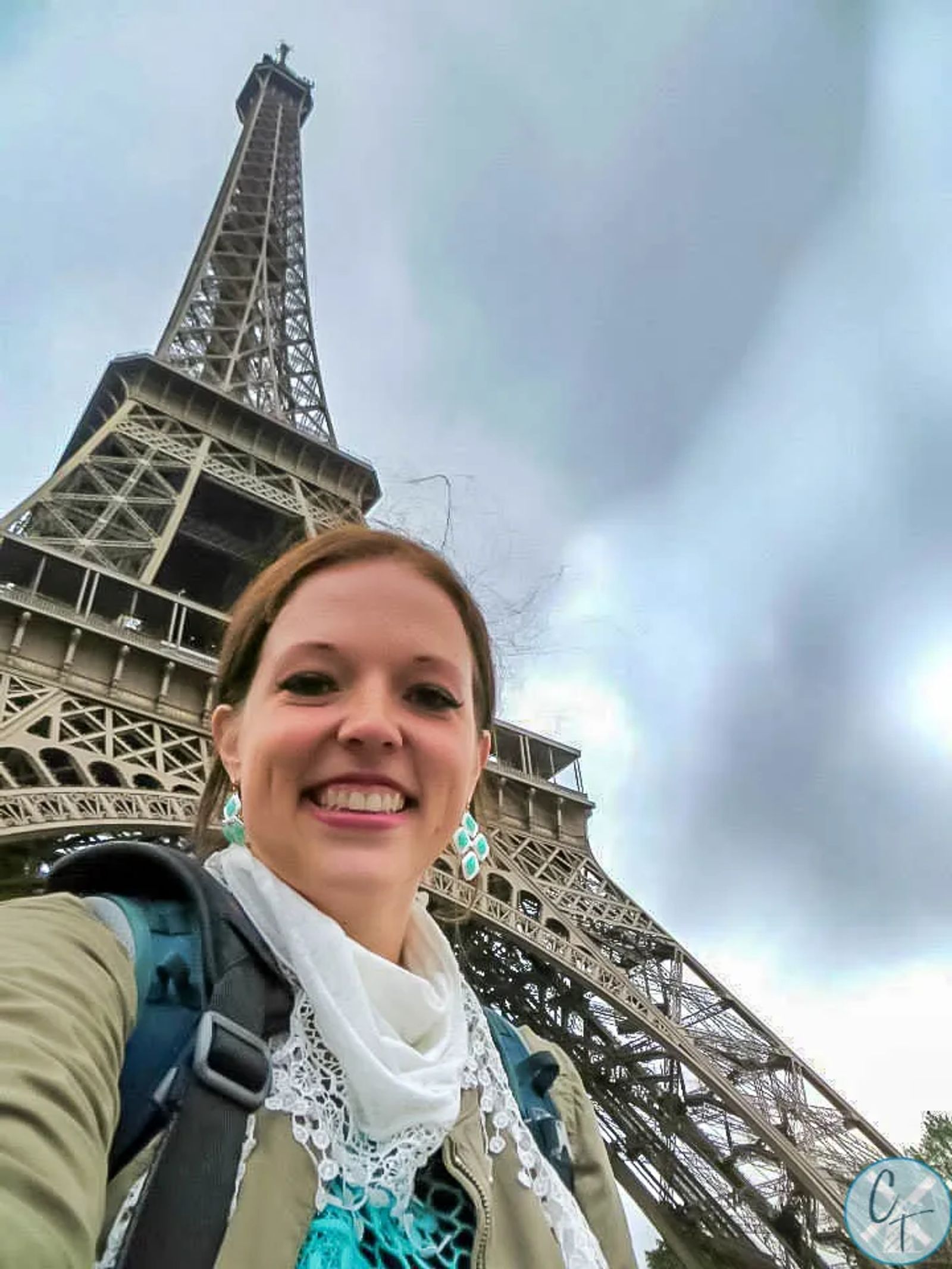 The crowds hadn't quite arrived, and I was still in the early days of my photography skills. Trying to take a selfie (before the days of selfie sticks) was nearly impossible without almost standing on your head.
Take a Ride Around the City
After the Eiffel tower, I still had 2 hours to spare, and thought, 'well, why not grab a taxi and go see the Arch de Triumph and drive by the Louvre. This is where it was a little nerve wracking for me, I didn't speak French, I have SEVERE directional handicaps, and get stressed out in traffic (which Paris has plenty of).
As fate would have it, I jumped into a cab where there was this cute man in his late 50's who through our language barriers, my drawings, and his broken English - took me to the Arch and drove past the Lourve, and asked if it was my first time in Paris. I told him it was, and that there was something so magical and beautiful about the city. I told him how friendly the people were in Paris are, and that it has always been a dream of mine to come to Paris.
Well he then signaled that he would like to show me some other great things about Paris, I said, "Sure!" -- mind you I was naïve at the time and the movie 'Taken' hadn't come out yet. He took me past Marie Antionette's House, past the road to Versailles, past several other places I can't remember the names of, but thought was very interesting because I had heard their history and knew I was witnessing history of France.
We must have driven around for about 30 min and I was getting nervous about the cost of the cab ride because I only had so many Euros on me and was trying not to use my Debit Card. So I told him, "my wallet is telling me I better go back to Notre Dame"; he promptly took me back to Notre Dame and I was calculating how much I just spent on a lovely cab ride and collecting the appropriate Euros from my purse.
Well I looked up after he stopped and saw that there was no price on the meter. I asked how much? He said, "Nothing" in his beautiful French accent, I think I was in shock at the moment because I had my money in hand and this man wouldn't take it. I asked if he would take a tip at least, he said, "No".....my eyes welled up with tears, and wanted to hug the guy, and said, "BUT WHY????" .....he struggled to find the right English words then threw his hands up in the air and simply said, "Welcome to Pariee".....I thanked him profusely and got out of the cab, and stood there stunned as I watched him drive off......What a beautiful person, in such a beautiful city.
The Museums
If you happen to have more time, or get lucky enough to have more than one layover in Paris - I would suggest checking out some of the museums on each layover as Paris tends to be a main hub for flights connecting to other areas in Europe.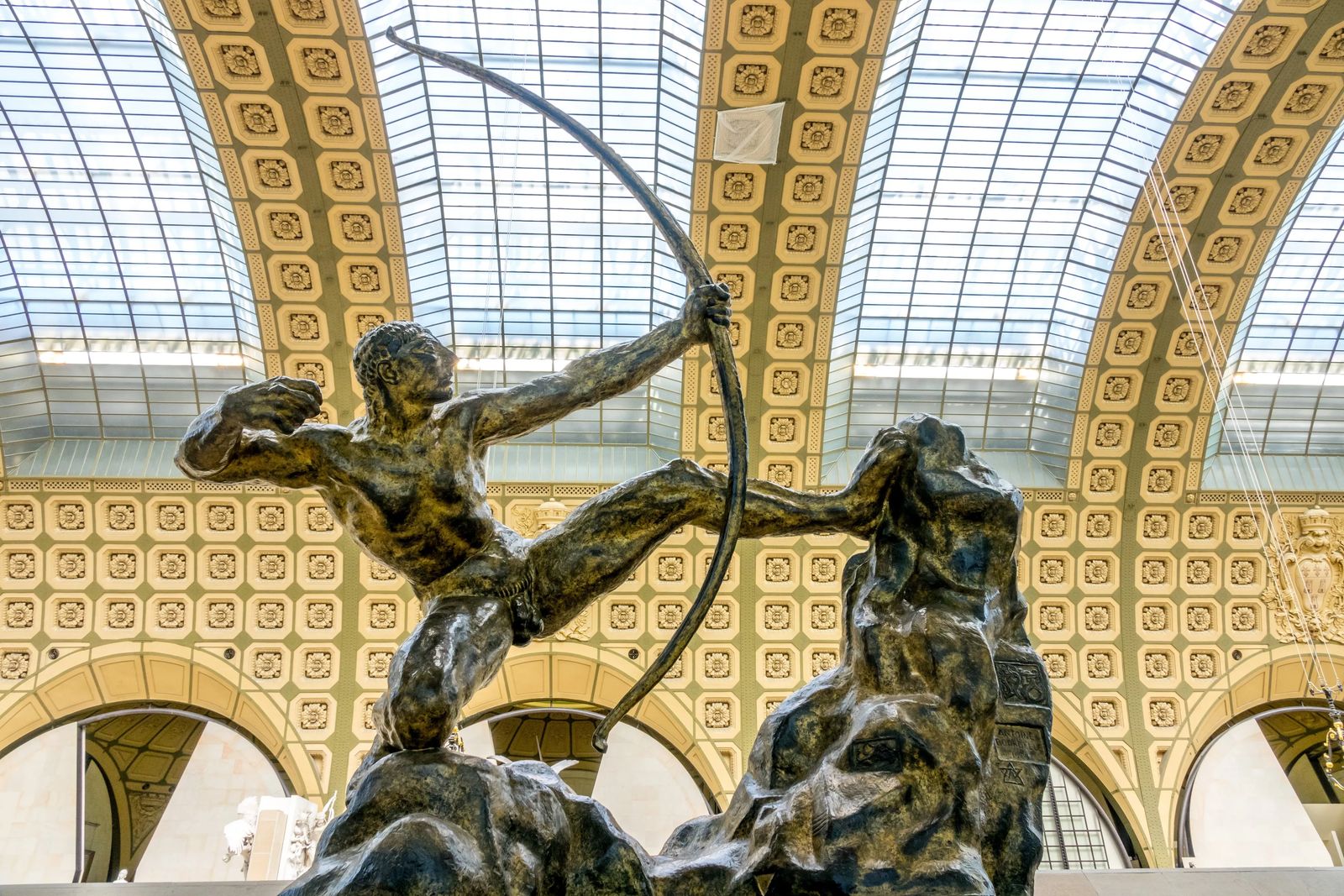 Musée d'Orsay
On another one of my 8-9 hour layovers in Paris I headed over to the Musée d'Orsay . I am an admirer of Impressionist artwork and couldn't miss a chance to see one of the largest Impressionist art museums in Europe.
With over 3.17 million visitors per year, I would highly suggest buying your tickets online before hand for a seamless entry. Also keep in mind that they do not allow backpacks or bags larger than your hand into the museum. You have to either store them at the airport, or you can see if they will hold your bag for you.
The Musee d'Orsay was originally built as a railway station and in the 1900's converted into a museum that now holds some of the most notable artists from the late 1800's to early 1900's including Monet, Manet, Degas, Renoir, Cézanne, Seurat, Sisley, Gauguin, and Van Gogh.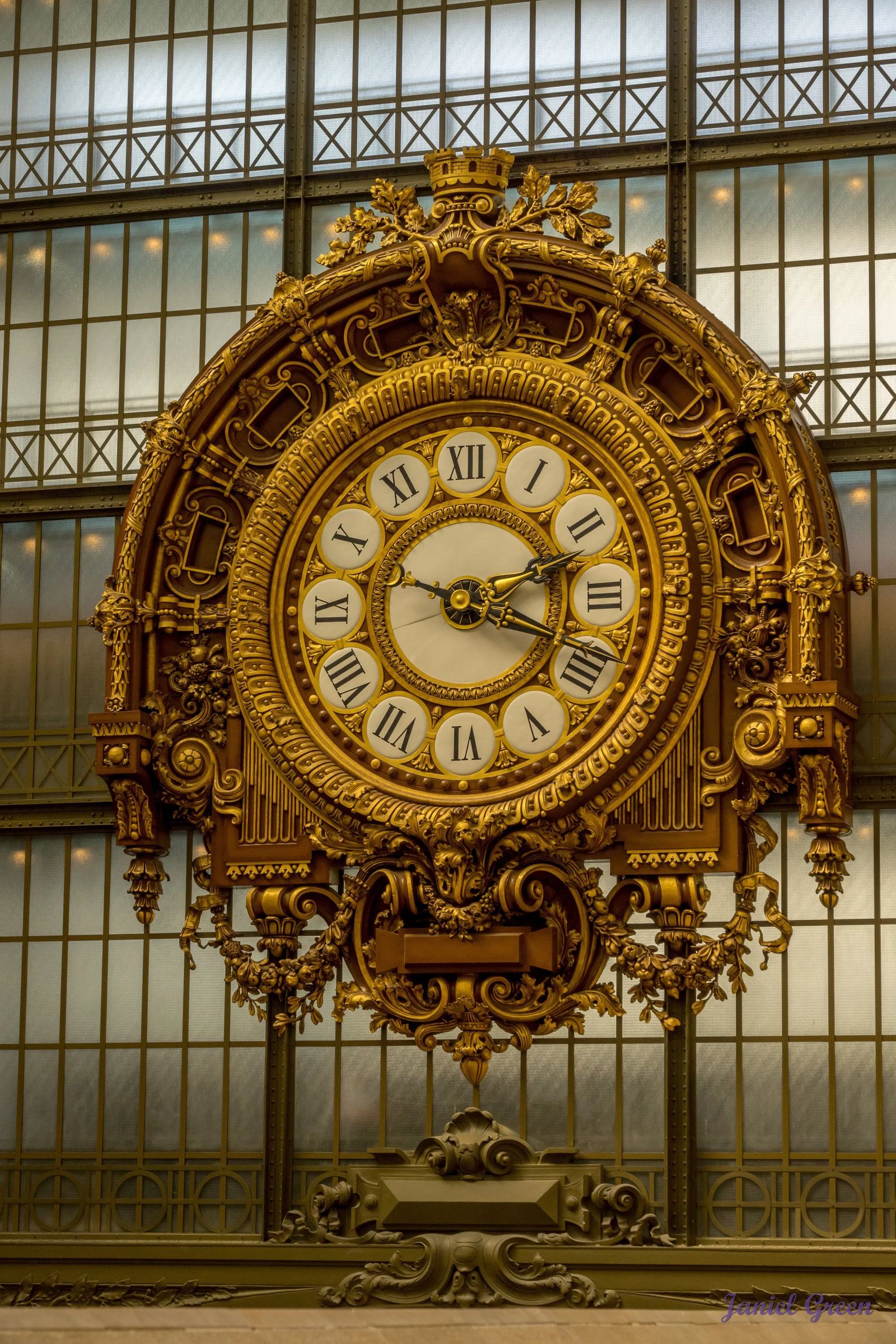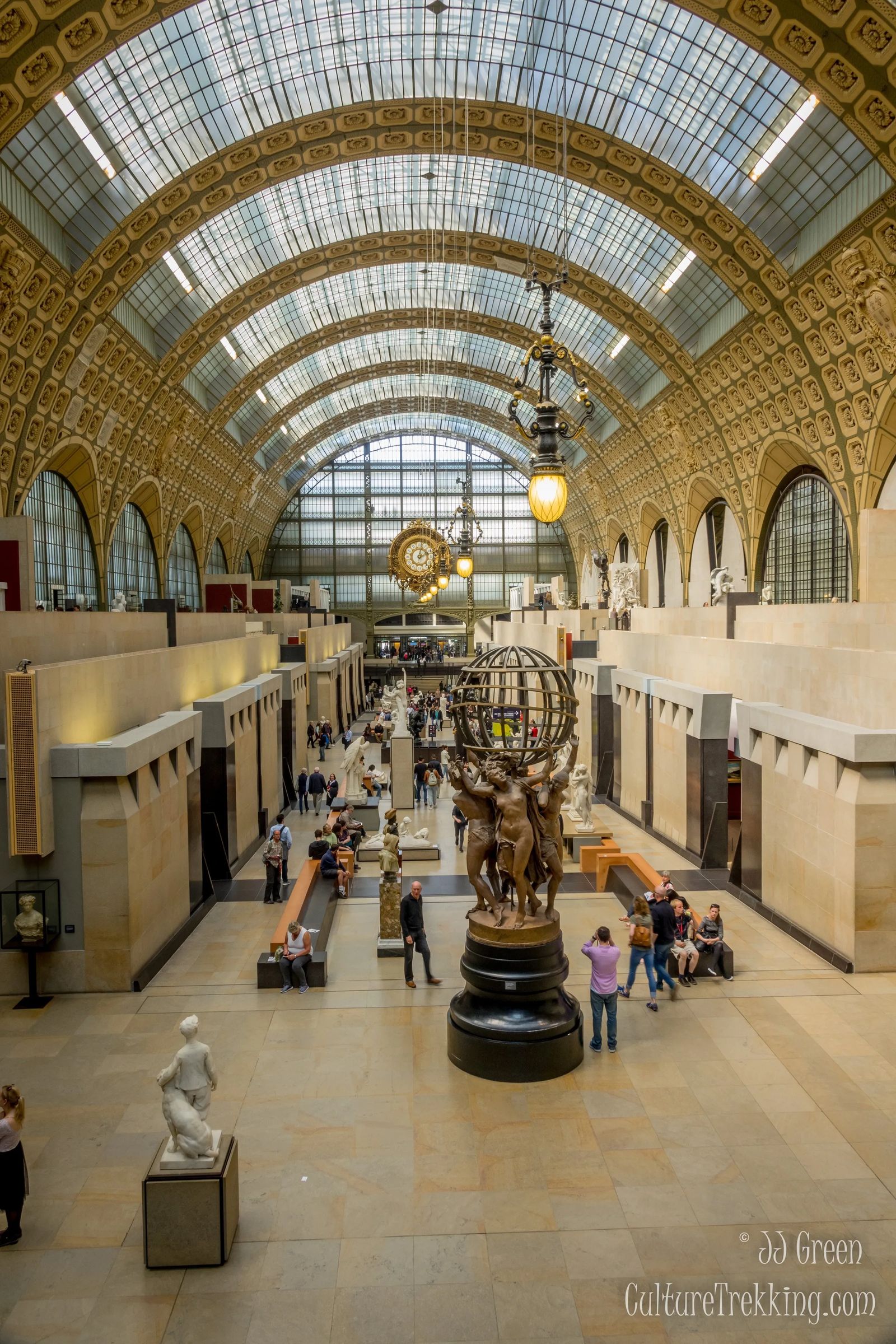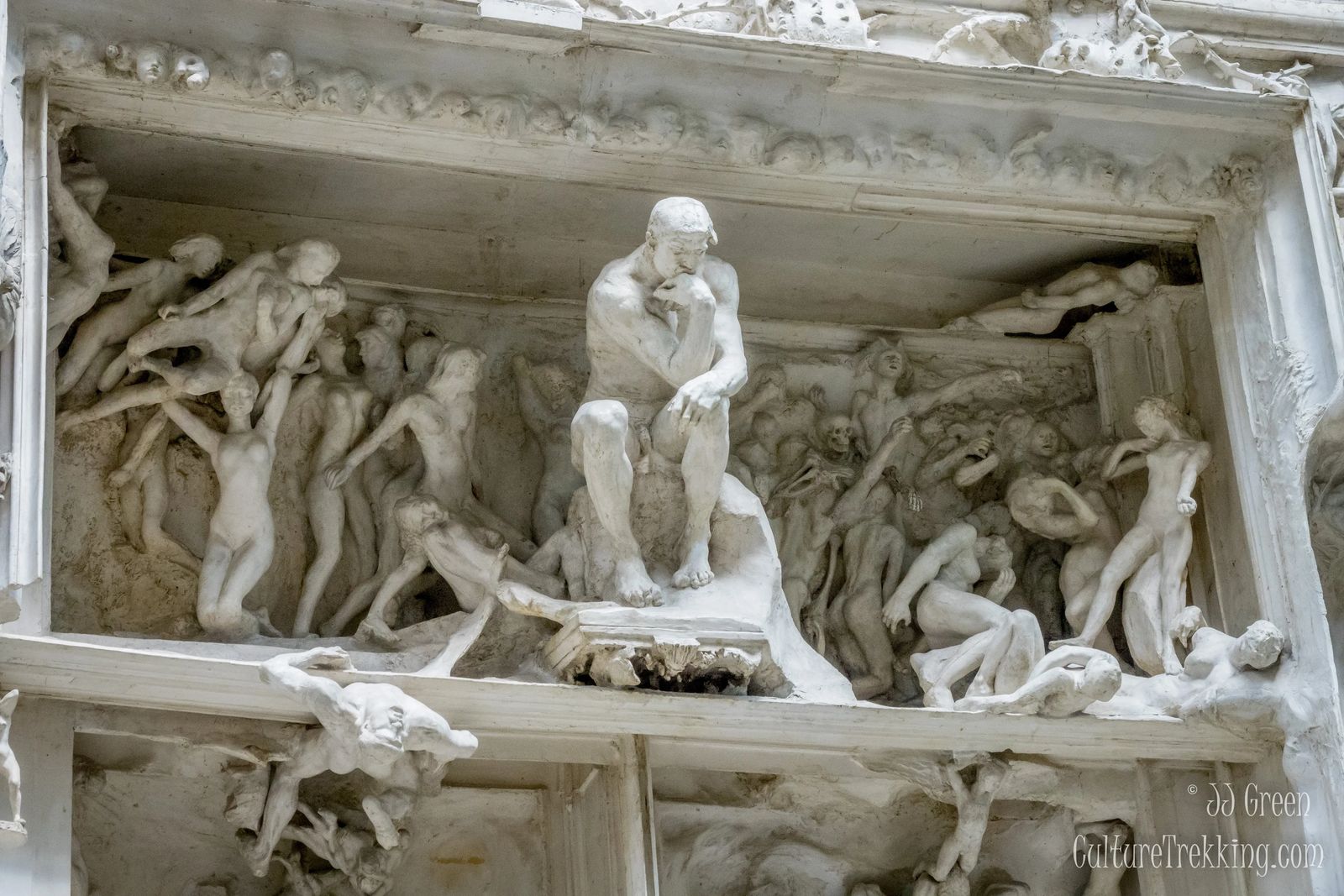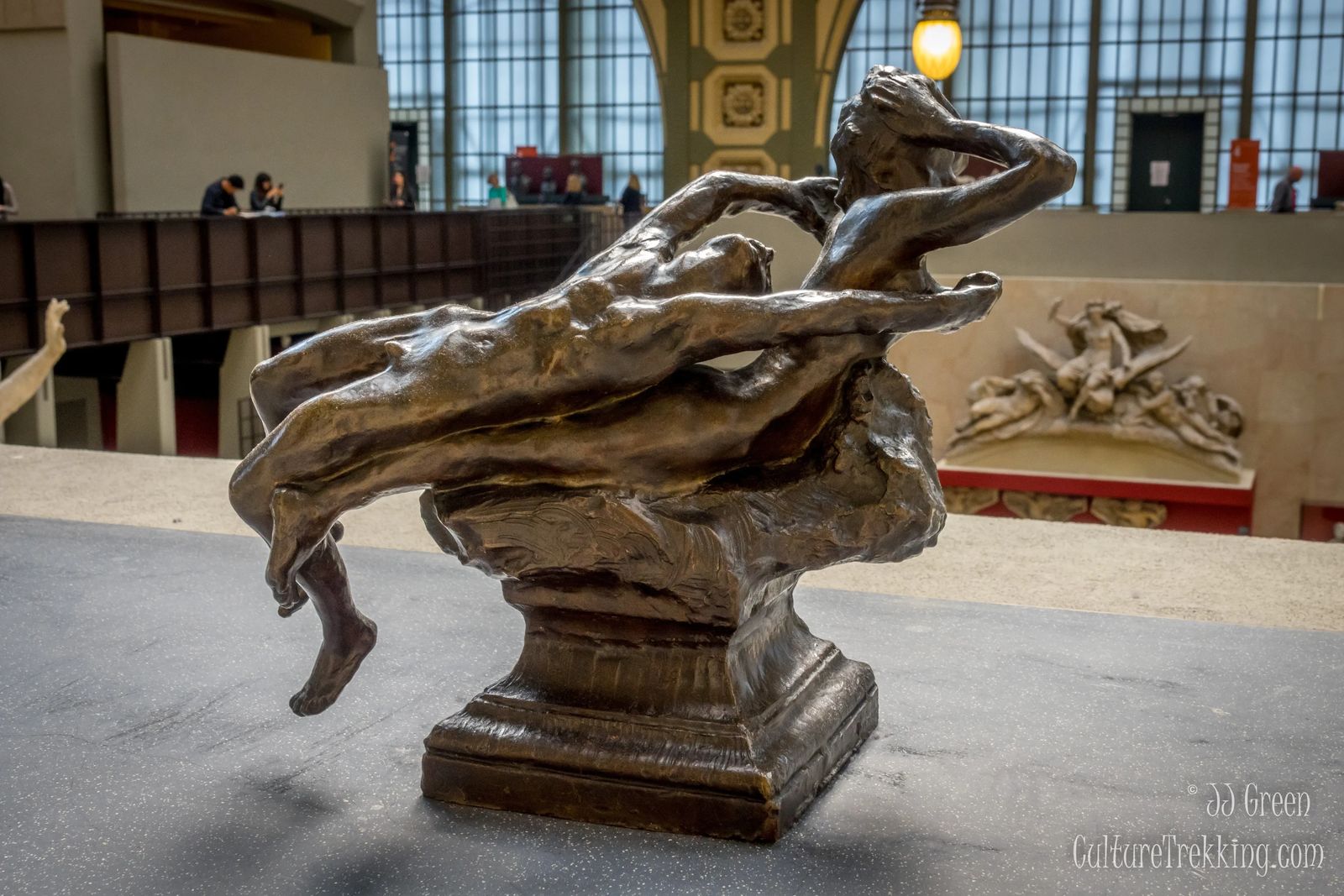 I really enjoyed this museum as it wasn't nearly as crowded as the Lourve. Compared to the Lourve I felt like I could take a quite moment and really appreciate the artwork, listen to my audio tour about the stories behind the pieces - and even have a place to sit when my plantar fascitis started kicking in.
The Lourve
The Lourve is a classic for any visit to Paris, but there have been some changes recently in how they allow tourists in. The Lourve now requires you to make a reservation beforehand online. They are staggering groups of tourists, so that they can control the crowds a little better.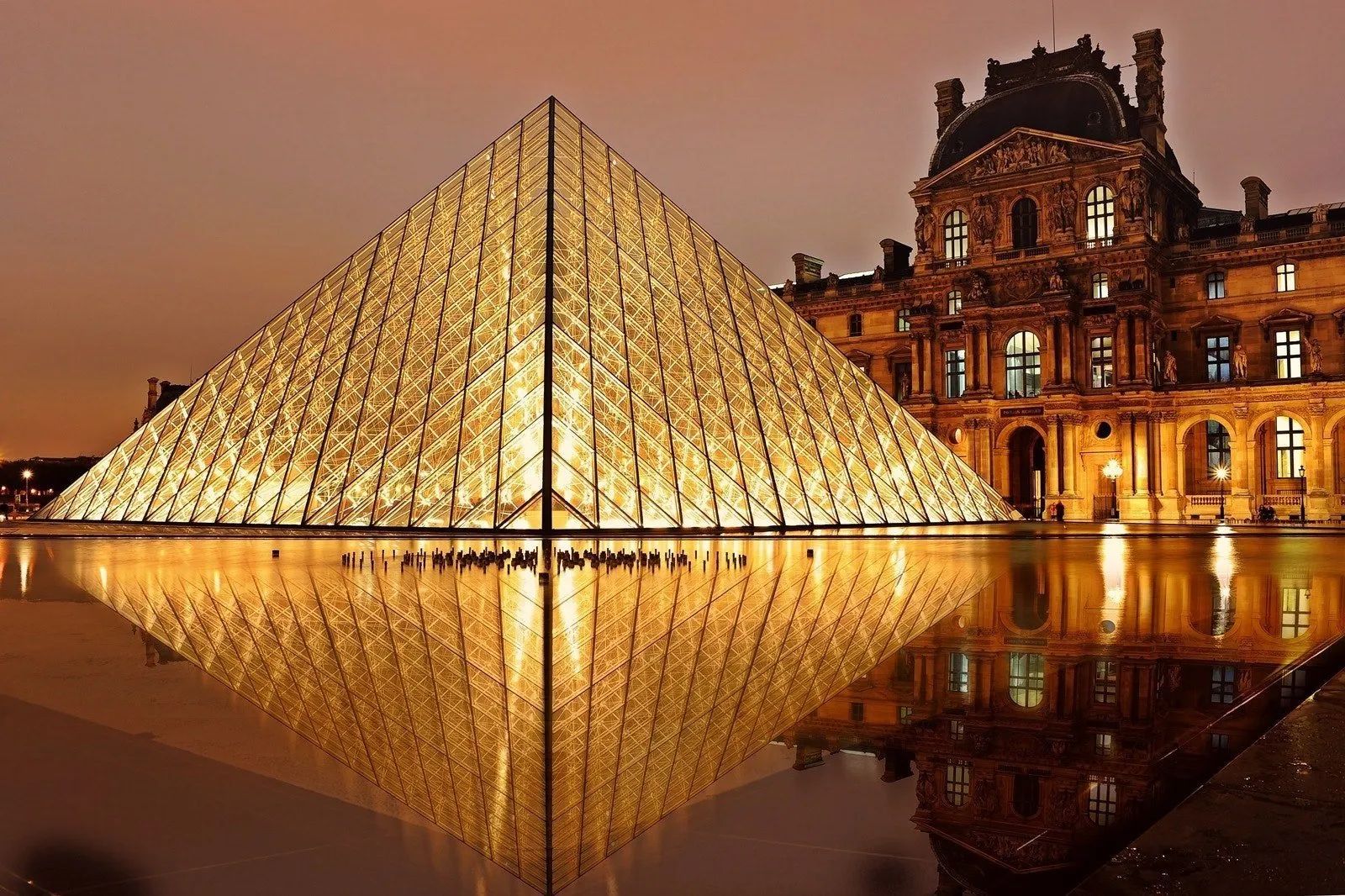 The best time to go is either immediately when it opens, or actually an hour before it closes. They have maps, and even for someone directionally challenged like I am- I found it fairly easy to get around and find the major art pieces I wanted to see within 2-3 hours.
Just be sure you time yourself, keep a watch with you, set vibrating alarms if you have to - to make sure you are out in an area where your ride can pick you up and take you back to the airport (or you find the right train to get on).
Other Options for Longer Layovers
If you have more than 6-8 hours, I would dare you to venture a little farther and visit some of these other iconic places within Paris. If you are on a 12 hour layover, you could possibly visit Versailles, but that would likely be your only stop before having to return to the airport.
I put together some resources for you in case you have a Daytime or a Nightime layover in Paris.
Daytime Layover in Paris
All of the suggestions below are within close proximity to the city center. I have created an interactive map at the bottom of this post to help you plan your own layover in Paris.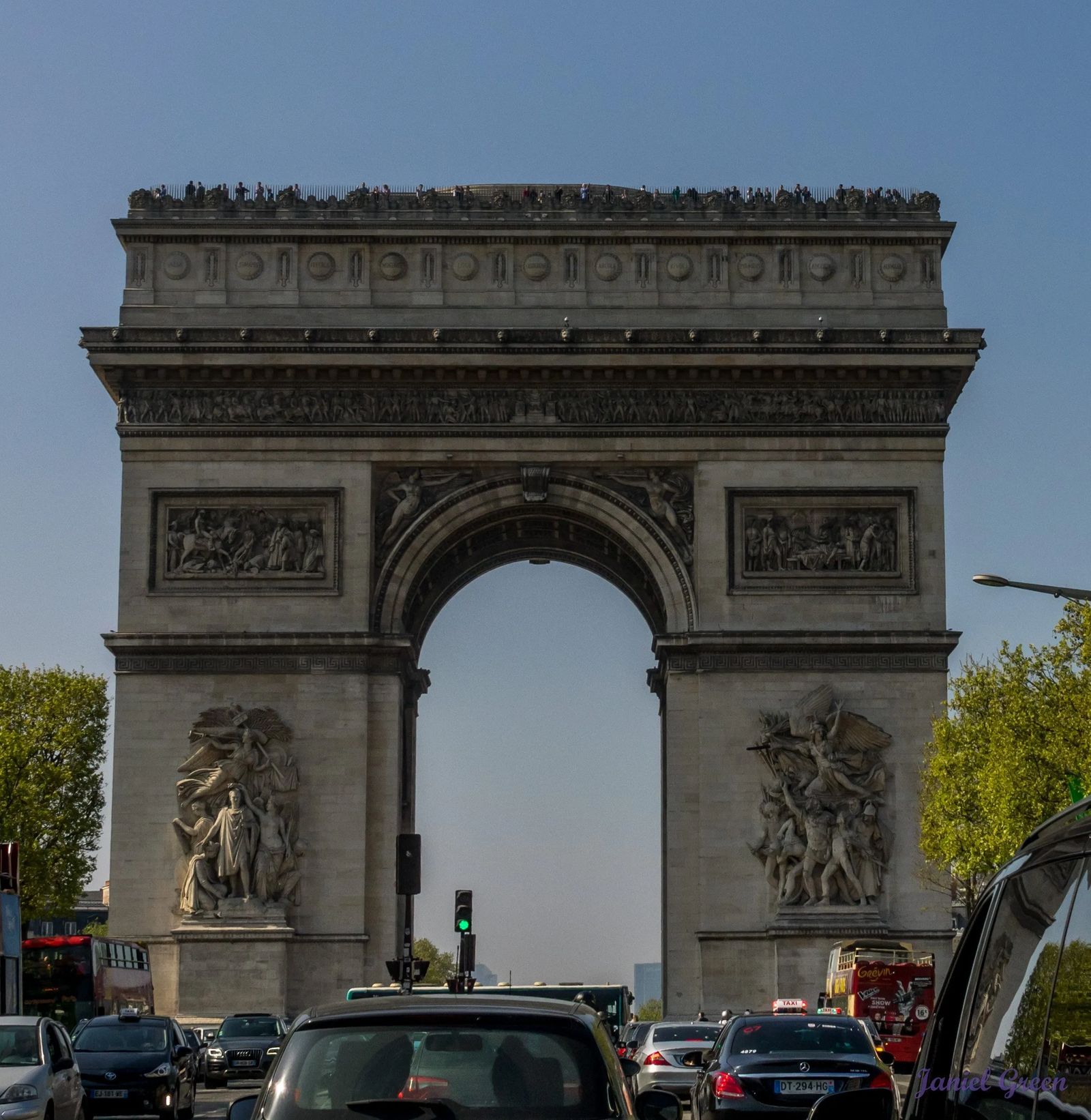 Shakespeare Company
Many writers have stayed in this bookshop over the centuries getting inspiration from the books, and many vagabond autobiographies written here from those who have stayed. With Allen Ginsberg, William Burroughs, Richard Wright, William Saroyan, James Jones, and James Baldwin debating and inspiring other writers from within these walls - for every nomad who passes through this city it is a must visit.
Nearly 30,000 young artists and writers have stayed here since the inception of this shop. Often being called tumbleweeds after the rolling thistles that 'drift in and out with the winds of chance'. The founder, George, referred to his shop as the 'socialist utopia masquerading as a bookstore'.
All you have to do in order to be allowed to stay is this:
Read a book a day
Help at the shop for a few hours a day
Produce a one-page autobiography about yourself
So be a part of the story and be sure to not just visit, but stay the night at the Shakespeare and Company bookshop.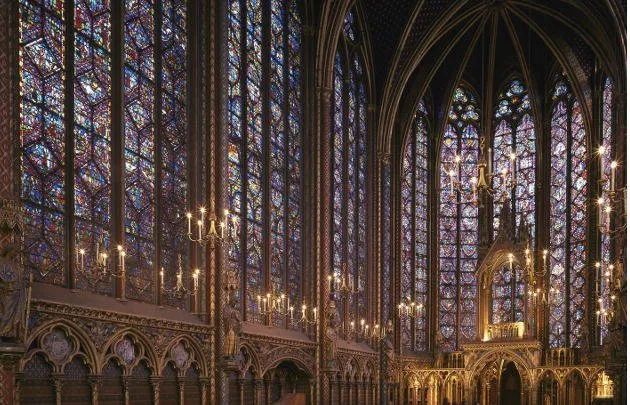 Sainte-Chappelle
 Construction started on this building in 1238 by Louis IX, to house his religious relics he had collected over the years. The building was also used to house members of the royal family as well. It is one of the best examples of Rayonnant Gothic Architechture - which has a strong vertical lines and almost makes the cathedral appear as if it will lift itself up to the heavens while you sit there.
Today, while Notre Dame is being repaired, this chapel holds the remnant of Jesus Christ's thorny crown. Interestingly enough, this is where it was in the beginning (one of Louis IX holy relics) before being moved to Notre Dame.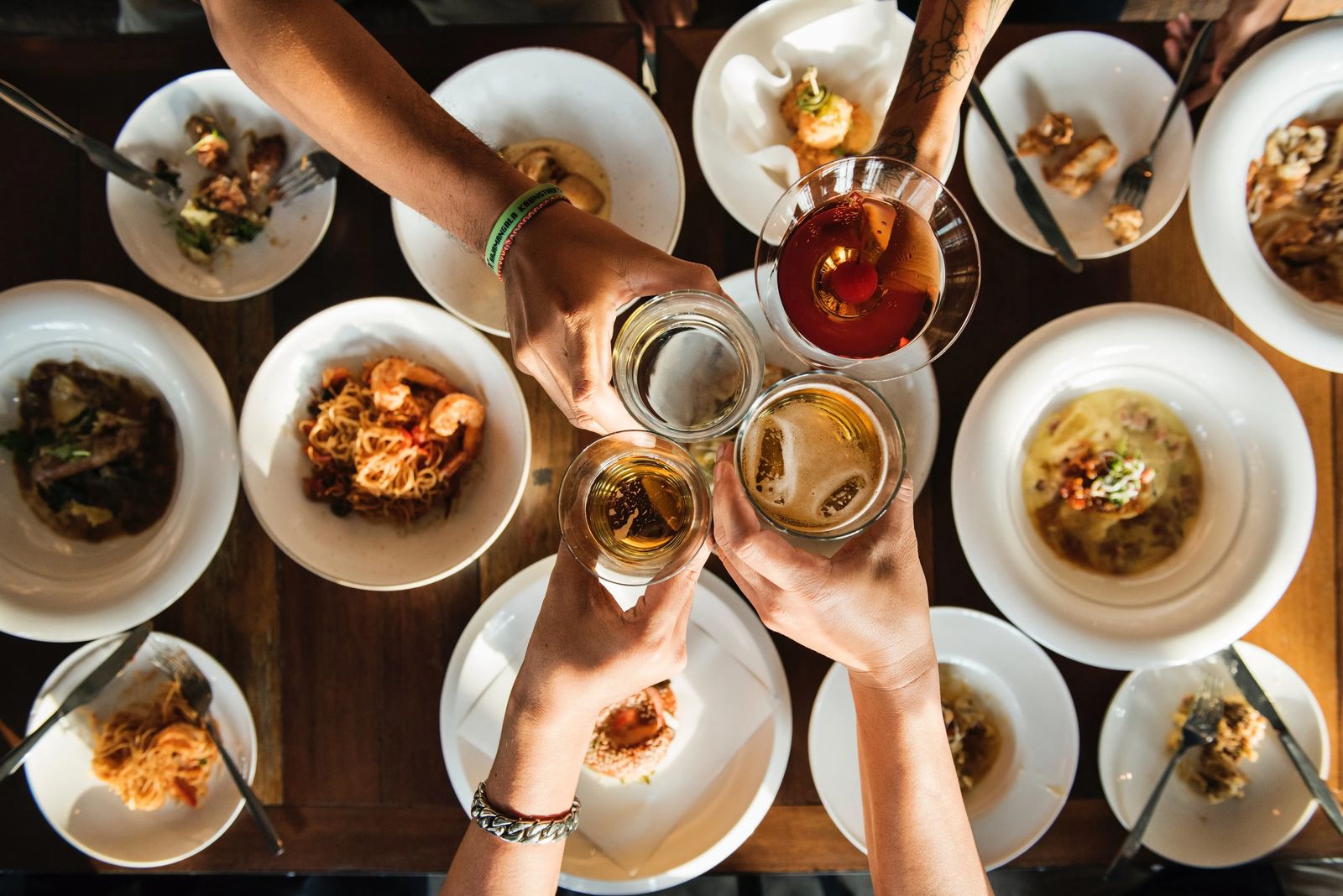 Les Deux Magots or Cafe de Flore
The Magot cafe, so named for the maggots occupying the center pillar inside this cafe over look this is a famous local hangout. If walls could talk, they would tell you that this is where the literary giant Hemingway - would frequent for inspiration, described in his book A Movable Feast. Other Greats like Oscar Wilde, Picasso (and his love Dor Maar) all ferquented this cafe. It still has it's 1930's charm and is well worth a visit if you have a chance to sit and people watch from the cafe patio.
Visit the Luxembourg Gardens
The Luxembourg Gardens are on the left bank of Paris, with more than 100 statues, winding paths, puppet shoes, carousel rides, and pony rides. It was previously part of the Luxembourg Palace, which is now a museum and well worth a visit. Even just visiting a cafe, grabbing your food, and then taking it to the Luxembourg Gardens will make for a very Parisian afternoon.
Nightime Layover in Paris
Walk the Seine
Walk the Seine, this might sound like a bad idea for a solo traveler - but I felt completely safe walking the Seine on one of my layovers. It was 11pm and I couldn't sleep, walking the Seine with the bridges lit up, young lovers strolling along holding hands and seeing the Eiffel tower glittering was a perfect way to wind down.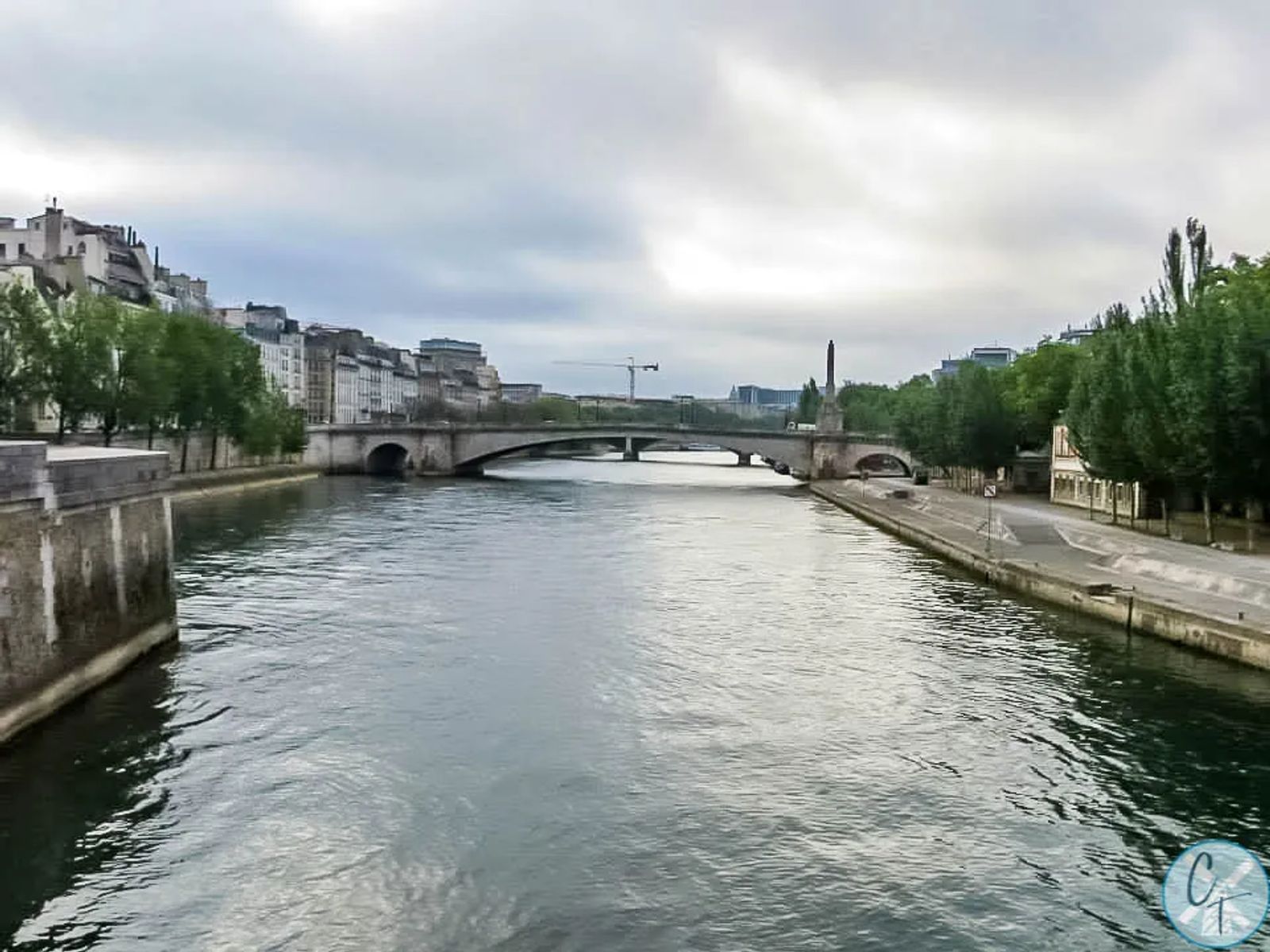 The Pont Neuf is one of the oldest standing bridges along the Siene and has a perfect view of Notre-Dame Cathedral. Pont des Arts and Ile de la Cite are both pedestrian bridges that will take you into the center of the city and offer incredible views.
Visit An Edgy Wine Bar
Some of the bars that were suggested to me, but I never had a chance to visit were the Le Verre Vole and Frenchie Bar a Vins - they both have a relaxed environment and offer tapas, and small plates for your midnight in paris snack.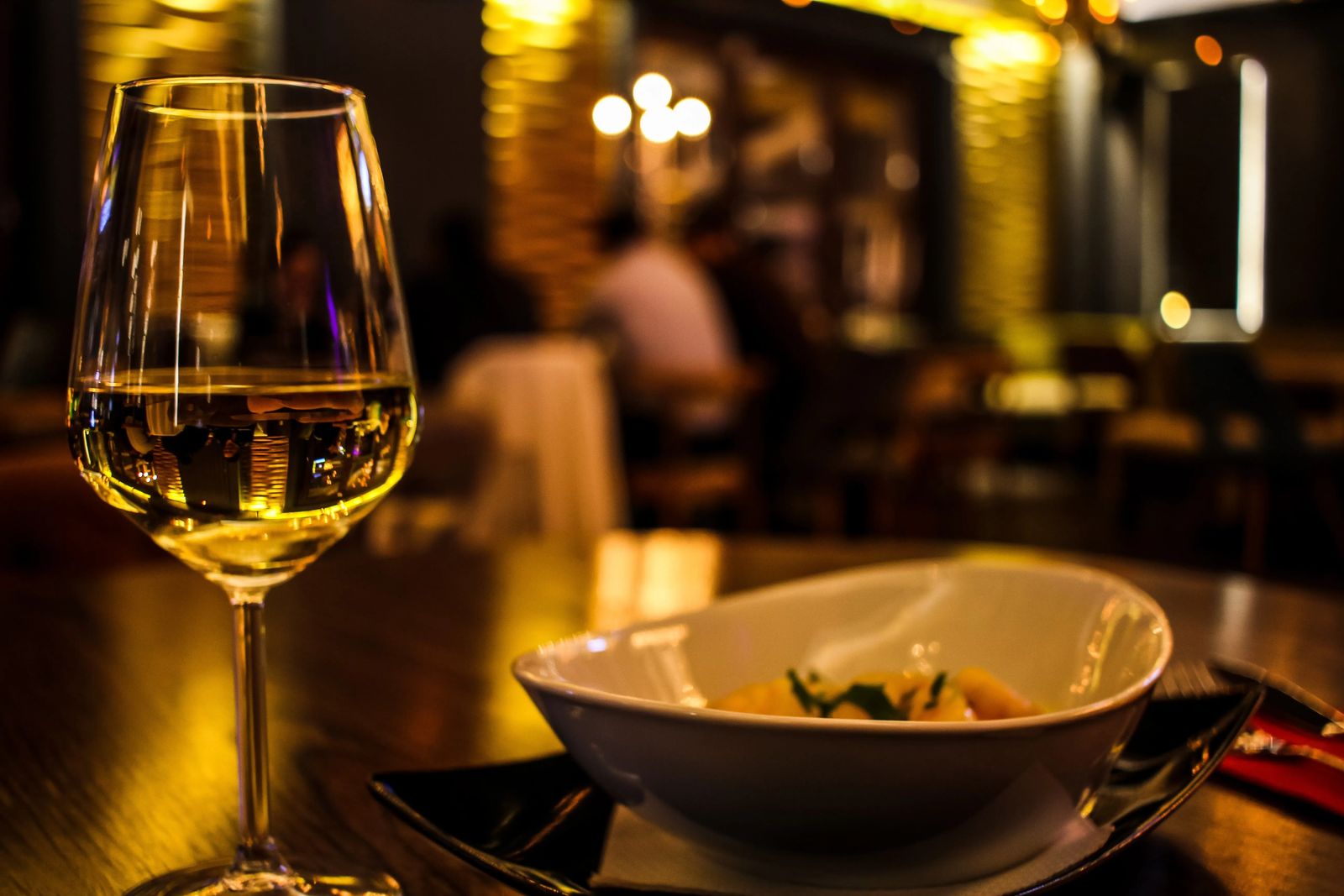 Eat At A Michelin Star Restaurant
Paris is considered the foodie capital of the world, so why not treat yourself to a Michelin Star Restaurant while there. You will need to check the times of your flight and plan for a longer meal time though. Europeans are not like Americans in the amount of time the dedicated to enjoying their meals. So plan for at least 3 hours if you go into a Restaurant of this caliber. You can check the Michelin Star Restaurants near the center of the city to choose one for your palette.
Have more time? Go to an Opera, Music Event, Festival, Play there is plenty to do in Paris - you just have to plan out your time carefully if you have limited amount of time.
Interactive Map for You Paris Layover
Where NOT To Go On Your Layover
Don't go to Disneyland Paris, or Versailles - it is so far out of the city, you will most certainly miss your flight. Not to mention the traffic there and back would be a nightmare.
What to Wear For Your Layover
You are going to stand out no matter what you wear. Yet, like any country - strangers will treat you better if you appear as if you tried to take care of yourself. So I would suggest wearing something business casual.
My go to wardrobe for this type of thing, and also feeling comfortable on the plane is Ann Taylor LOFT.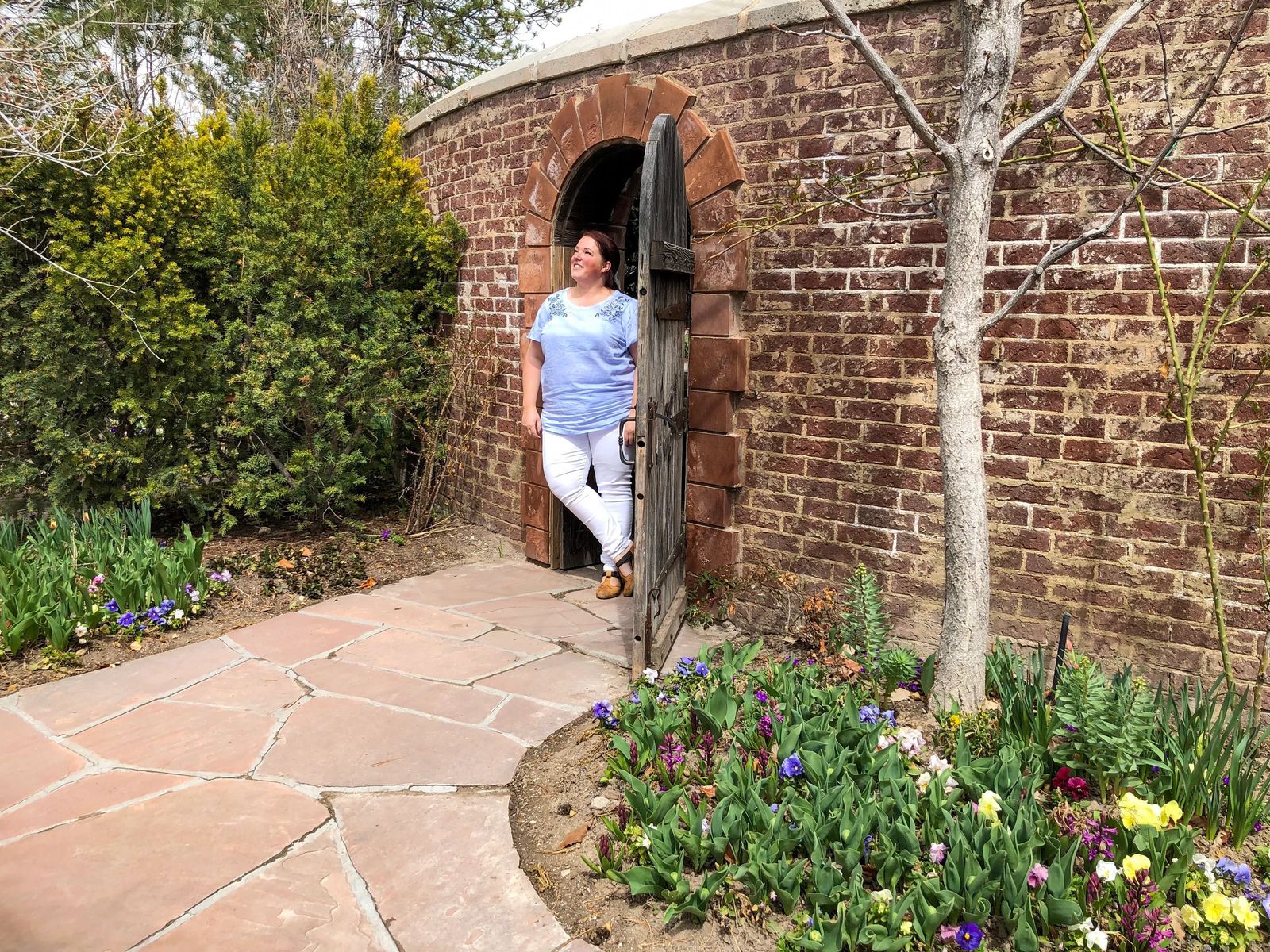 For Overnight Layovers, Here is Where To Stay In Paris
Like it? Pin it! Sharing is Caring ;)