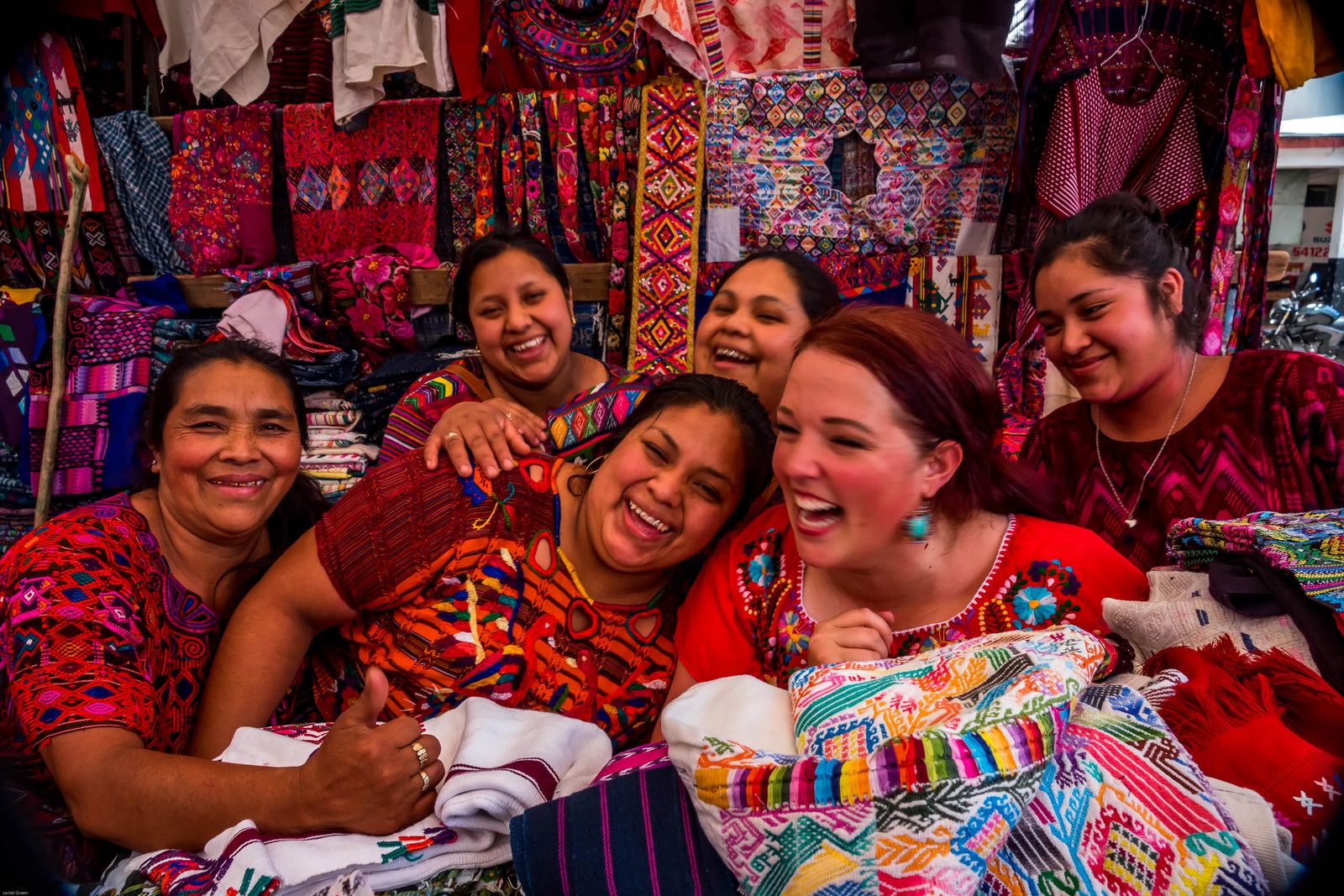 Running A Travel Website While Working Full Time
The question I get asked more than anything else about Culture Trekking is, "How are you working full time as a Physician Assistant AND trying to run a travel website and a Youtube Channel?!?!". So Instead of repeating myself 500 times a year, I thought I would spell it out for y'all here. All the tips, tricks, things I look for, things I sacrifice in order to do it and also how I am slowly balancing it with a new dating life.
Spoiler alert: It isn't easy, and it requires A LOT of discipline!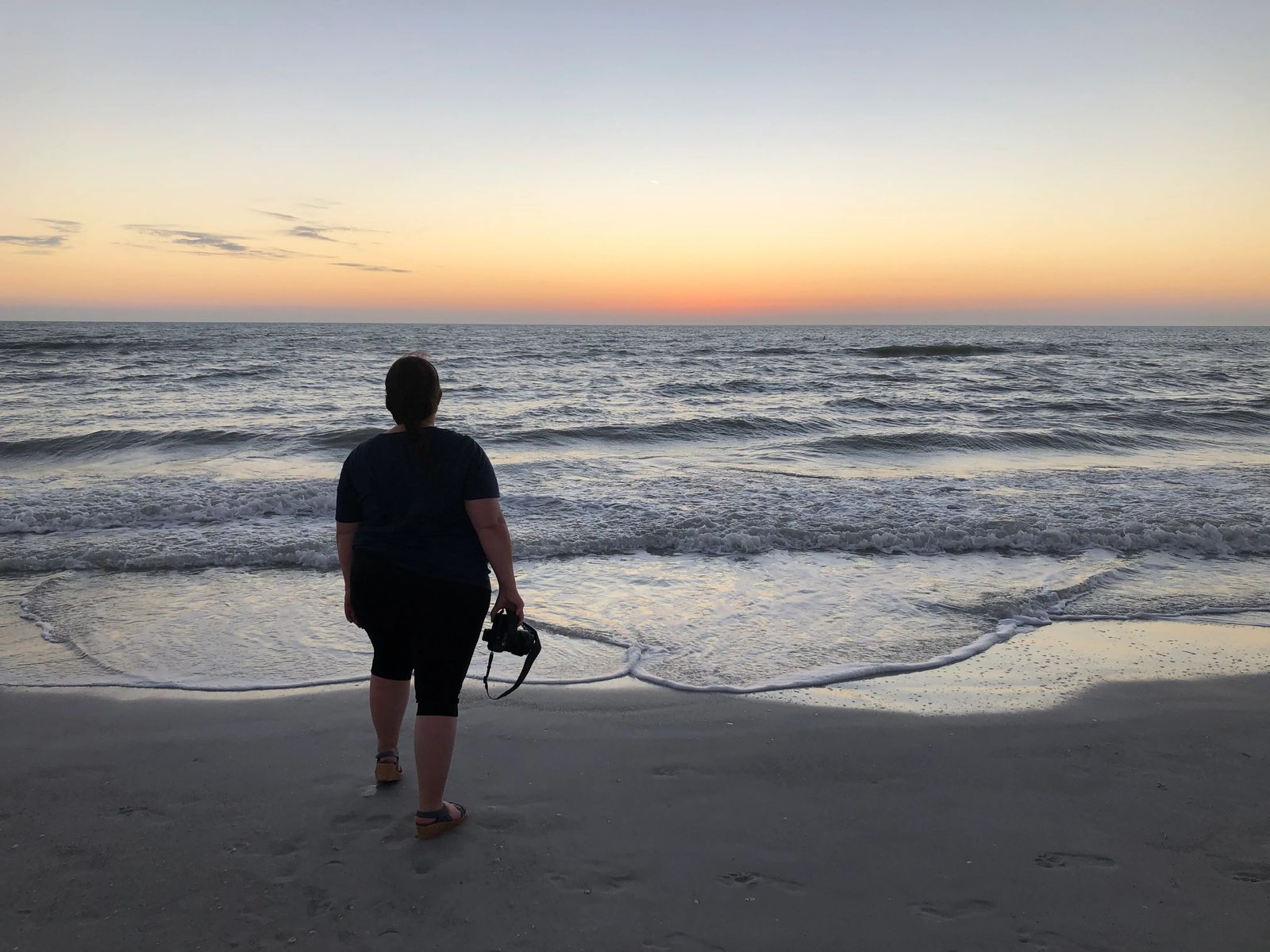 Make Realistic goals
I used to be the person who would say, "I'm gonna lose weight, and finish this project, and do A B & C all before 930pm". WRONG! Saying and doing are obviously two different things, but making and setting realistic goals is the most important thing you can do for your business.
My alarm goes off at 6am, I snooze my alarm for about an hour before I get up, lol. There are so many people that tell you that waking up at 5am and jumping out of bed as SOON as your alarm goes off will be a key to your success.
That might work if you are ONLY blogging or have a team of people that help you do your work. I'm sorry, I don't have a team of people to help me edit, take out the dog, meal prep, go to the bathroom for me, pack my luggage, edit my photos and videos etc.... You want me to get up at 5am or even 6am? Ok, be prepared for the she-dragon to come out and snarl at you til about 10 or 11 am....IT DOESN'T WORK FOR ME!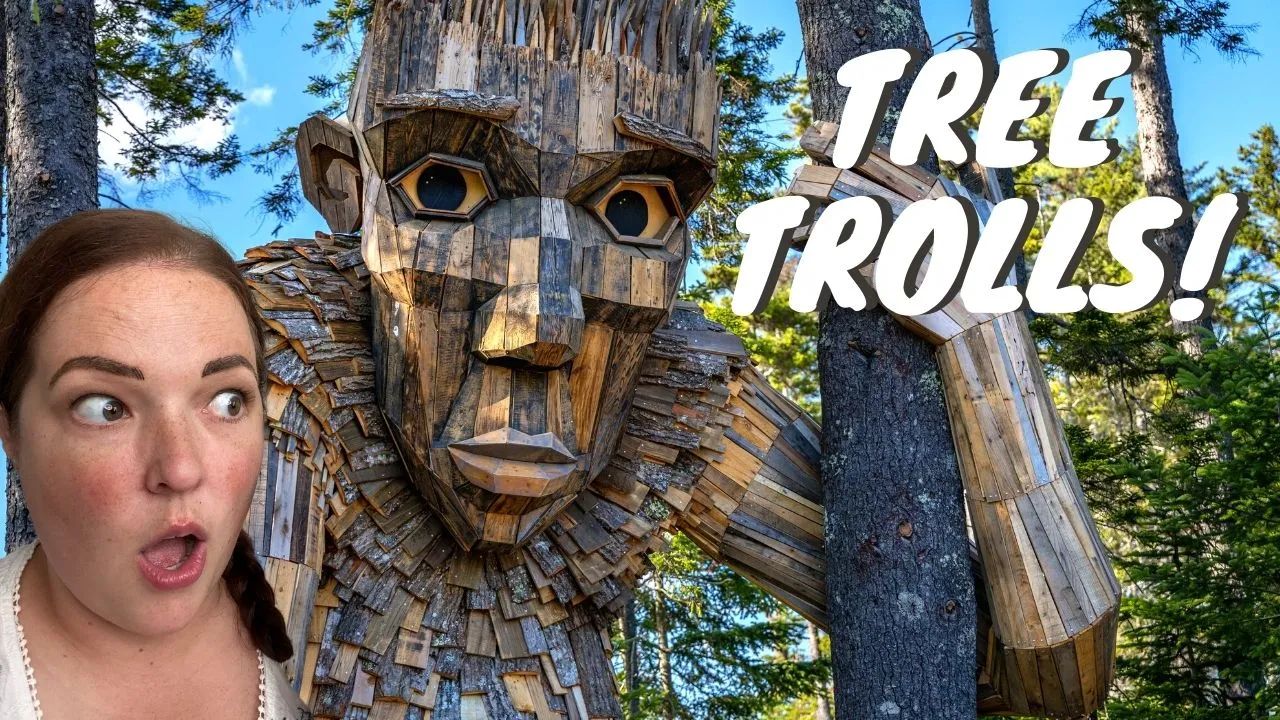 I need to wake up slowly, meditate on different aspects of my life, get my mind prepared and the gears oiled and turning before jumping out of bed. Otherwise I forget to brush my hair, wear two different shoes to work or forget to put shoes on entirely until I walk out on the cold cement in my bare feet.
My point of all this grumbling, is YOU DO YOU BOO! You do what works for you! If you have to snooze that alarm and do a little meditating in a horizontal position - you do it. Set that alarm early, get those brain juices flowing. If you don't wake up right away, then you know you probably need to go to sleep a little earlier than you did the night before.
Our brains are scientifically wired to love routine. So ask yourself what a realistic goal is to wake up in the morning is, or whatever your task is. Let me break it down even more, what is the purpose of waking up at the butt crack of dawn and jumping out of bed?
To BE MORE PRODUCTIVE! So if you can't do those early morning, orthostatic hypotension inducing jumps out of bed in the morning - what is a realistic goal? How about getting enough sleep. Setting a nightly routine that you stick to. Setting goals that you can't go to sleep until you have them finished. This gets me into a bit of the time management section.
My three big lessons from running my website
Map out your time, decrease your overhead time constraints and requirements, and take risks. These are my top three things that I keep in mind when trying to balance my time.
First Mapping Out Your Time
I don't fill every hour of the day, I can't, I will burn out faster than lighting my own hair on fire. Which if you push yourself too hard, there are such things as mental breaks people. It is a real thing to collapse from exhaustion, and I'm not talking about from running a marathon. Your brain and your kidneys need rest from the constant assault of cortisol (the stress hormone) we tend to put ourselves in.
One of the best Physicians here at the VA, he lets all of his people know, that he answers his emails once a day in the morning before 10 am. If you email him after that then please give him 24 hours to respond. The only people who absolutely REQUIRE your time, or have legitimate emergencies are your family, pets, or very close friends. If they are in the hospital, the hospital staff will call you or their listed emergency contact. NOTHING is that urgent to warrant slaving over your emails day in and day out. You will give yourself nightmares about emails if you are checking it constantly.
So set specific times for each activity or to-do list item you need to get done. I am still trying to perfect this, but I have recently made a list of things I wanted to get done. Each in its own category: home, personal, meals, shopping, cleaning, pet, friends, boyfriend, website, website money making schemes etc... each category gets 4-5 items that bring me closer to my goals. I cannot add more categories or add more items until that list is complete. I review the list at the end of each week, and feel such a sense of accomplishment when it is finally done.
"Well if I don't add it to my list, I'm going to forget!" - so what I do for this argument is I then have an excel sheet where I put ideas done for each category. When my first list is complete, I create another list and start the process over again. I cannot make a new list until each item in the first list for all categories is complete.
I plan on three major goals for the week ie/ putting away Christmas Decorations, fixing my email list and tailwind items, meal prepping for the next two weeks.
Then I fill in smaller goals based on those goals in the 2-3 hours I have after I get home. I leave myself time to take the dog for a walk, take a bath, or some other self care item - then I also factor in 20-30 minutes to talk about life with my roommate or boyfriend.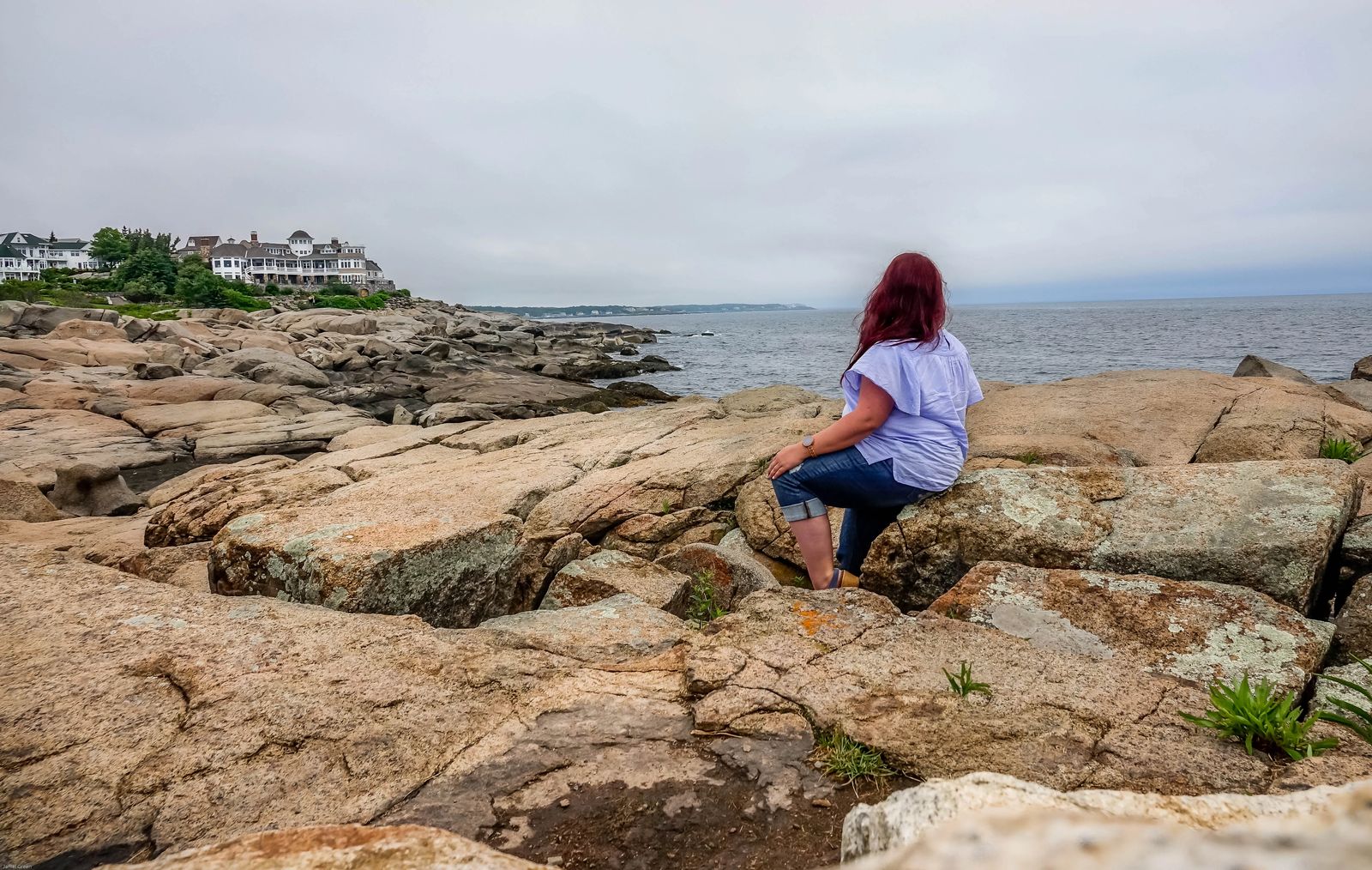 Second: Decrease Your Overhead Time Requirements, Constraints, and Costs
Yes, this is going to require you to hire out for some of your tasks or just give them up all together. The thing I really focused on this last year was decreasing my overhead costs for my website & completely giving up social media threads. This included canceling different app subscriptions, decreasing the cost of my subscription to adobe and epidemic sounds. I also had to decrease the amount of time and money I was hiring out my social media stuff. Is it really worth the headache, hassle and hypertension that completing social media threads that do NOTHING for you and make your brand appear more inauthentic?
The thing that helped me the most, was actually taking a chance on a company that completely changed my life....Cardsetter. Who is Cardsetter? Well this is a company I met while at a conference in Montana called TBEX. Wordpress has always been my 'go to' it is what every other 'big blogger' has used for time and all eternity. Yet their hosting domains are often affiliate associated, and people join thinking it will be amazing because 'so and so' uses it and they have 'so many followers'. Be CAREFUL what you sign yourself up for. I signed up with one of these hosting domains, and lost all my photos and it corrupted a lot of my 175 posts and pages I already had written even though I PAID THEM to ensure everything transferred smoothly.
So when I went to Montana, still disgruntled by the whole experience, I met Josh and Jessica from Cardsetter. IT BLEW MY MIND! If you know me at all, you know I hate lying, and I hate BS in any shape or form. I gave this company a chance, because one: it looked interesting, two: they had a nice logo, like Nike but better, three: they were offering to sponsor a website, four (and more importantly): I would have complete control of my website with NO HIDDEN FEES!!
Now listen very carefully, I know switching hosting domains is REALLY STRESSFUL and really really scary - but if you don't take risks in this business you are never going to grow. I took a risk because I loved how their interface gives the power back to the user, without having to be an expert with coding. They had videos on their site that didn't slow the speed at all. I could drag, drop, alter, create, duplicate, tasty pin (or the equivalent of it) the whole thing and absolutely LOVED that I didn't have to pay the $1200-$6000 to pay a coder to over charge me in order to do it.
I partnered with them, they gave me feedback, I gave them feedback, we worked together! I have never had a company be so responsive and receptive to my needs for my business. You try to do that with ANY OTHER hosting platform and you get a 'well this is how it is, so I don't know what to tell you', or my favorite, 'I can't help you with that, because you haven't paid for the premium subscription'.
Cardsetter cuts the crap, doesn't put any additional fees into your hosting fee and they TRULY want you to be happy with your website and make it the fastest most user friendly site on the market. Sometimes new doesn't always mean bad, it doesn't mean they don't have the knowledge if they lack the longevity. I promise you, that Cardsetter is quickly going to become the new Apple equivalent for website owners and designers. With everything going mobile, and video - you want someone who will keep your site speed and prioritize this.
Taking a chance and partnering with them has been the best decision I could have made for my business. It cut my overhead costs for my website by nearly $30 per month, the best part is - they don't charge more for more views peeps - most hosting domains do. You might think $30 isn't a lot, but when you calculate that at the end of the year for your taxes, yeah, that adds up REALLY quick. All those plug-ins that you have to pay extra for on a yearly basis, that adds up to, but it is already included in the base coding with Cardsetter. They do charge a bit for moving massive websites over though, but it comes with a dedicated website designer/coder to help get it looking exactly as you want it to.
I wanted to cry when I found out I wasn't going to have to pay for all the extra bits, and they are included with Cardsetter. Before I get too soppy about Cardsetter, lets move on to the third point.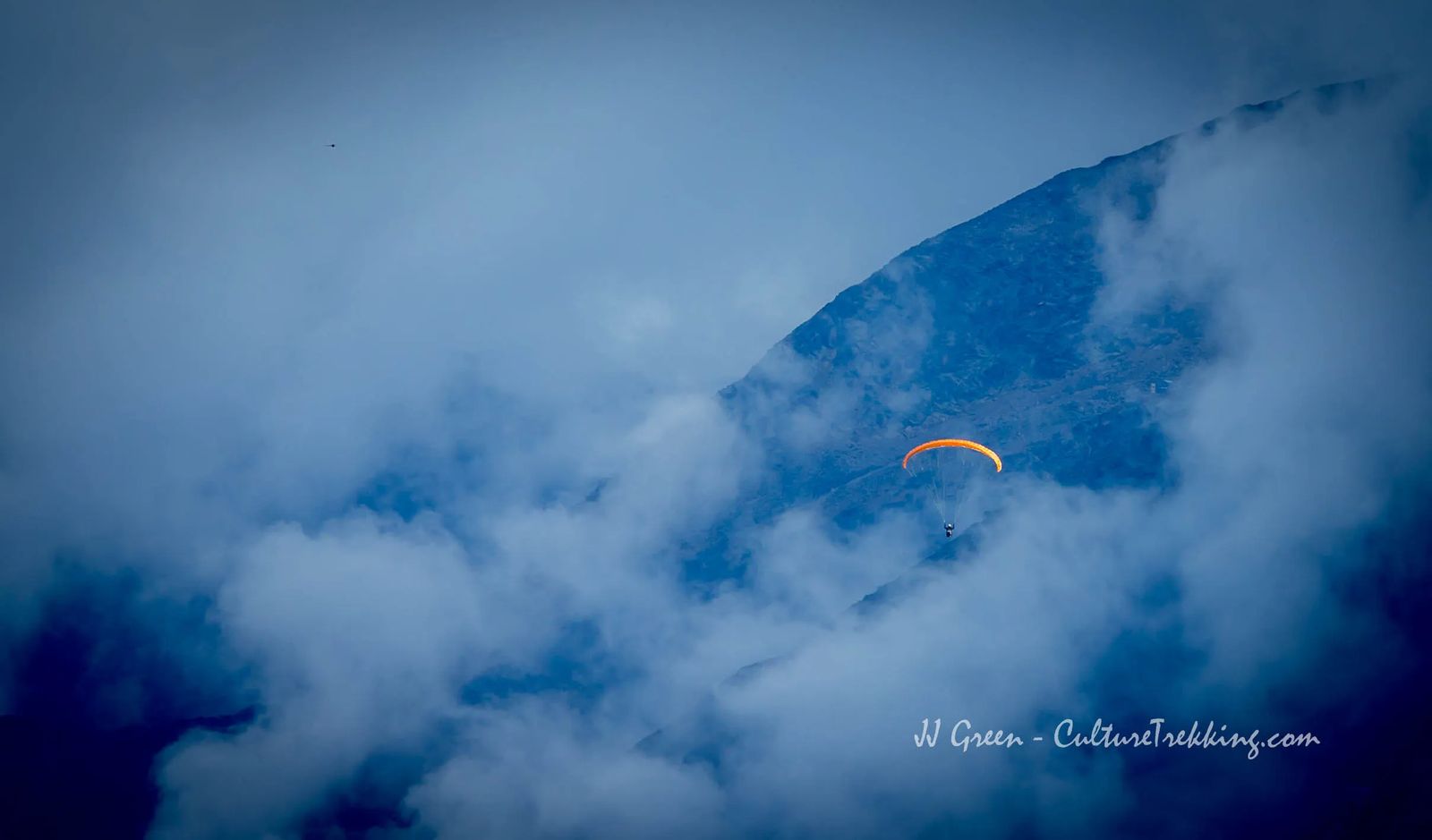 Three: Take Risks With Your Buisness
I pretty much addressed this when talking about Cardsetter in the second point. Let me reiterate it again....if you are going to grow, you need to take risks. Yes I know you put a lot of work into your business, yes I know how much my own anxiety explodes when things go wrong - but if you don't take risks.....things aren't going to happen for you.
Our brains are wired to protect us from anxiety, pain, and danger. So it is basically programmed to keep us all in our safe comfort zones. Think of it this way, if you constantly lift a 10 pound weight for the rest of your life - sure your bones and the muscles in your arms might stay as they are. If you want definition and tone and beach body worthy arms - you have to push yourself beyond your limits.
I once took a class on how to interview better in Highschool. I have landed every single job (except one, because they were twats anyway) since I graduated Highschool at some of the most competitive job placements around. It isn't about my skill level completely, it is about me not taking no for an answer, about proving people wrong when they tell me I can't do something, its about taking the risk to be rejected and not letting that rejection defeat me. It is all because of my Highschool teacher telling me this, "Put that application in to your dream job, where ever and who ever that is with. So what if you aren't perfectly qualified - at least let them make the decision to say yes or no. If you don't put in that application, you aren't even giving them a chance to reject you".
I think this is imperative for time management. Never be afraid to ask people if they want to partner with you, work with you, help you...you will be surprised the wonderful friendships you can create when you do so. You don't have to do it all, you don't have to be perfect you just have to do enough to keep going.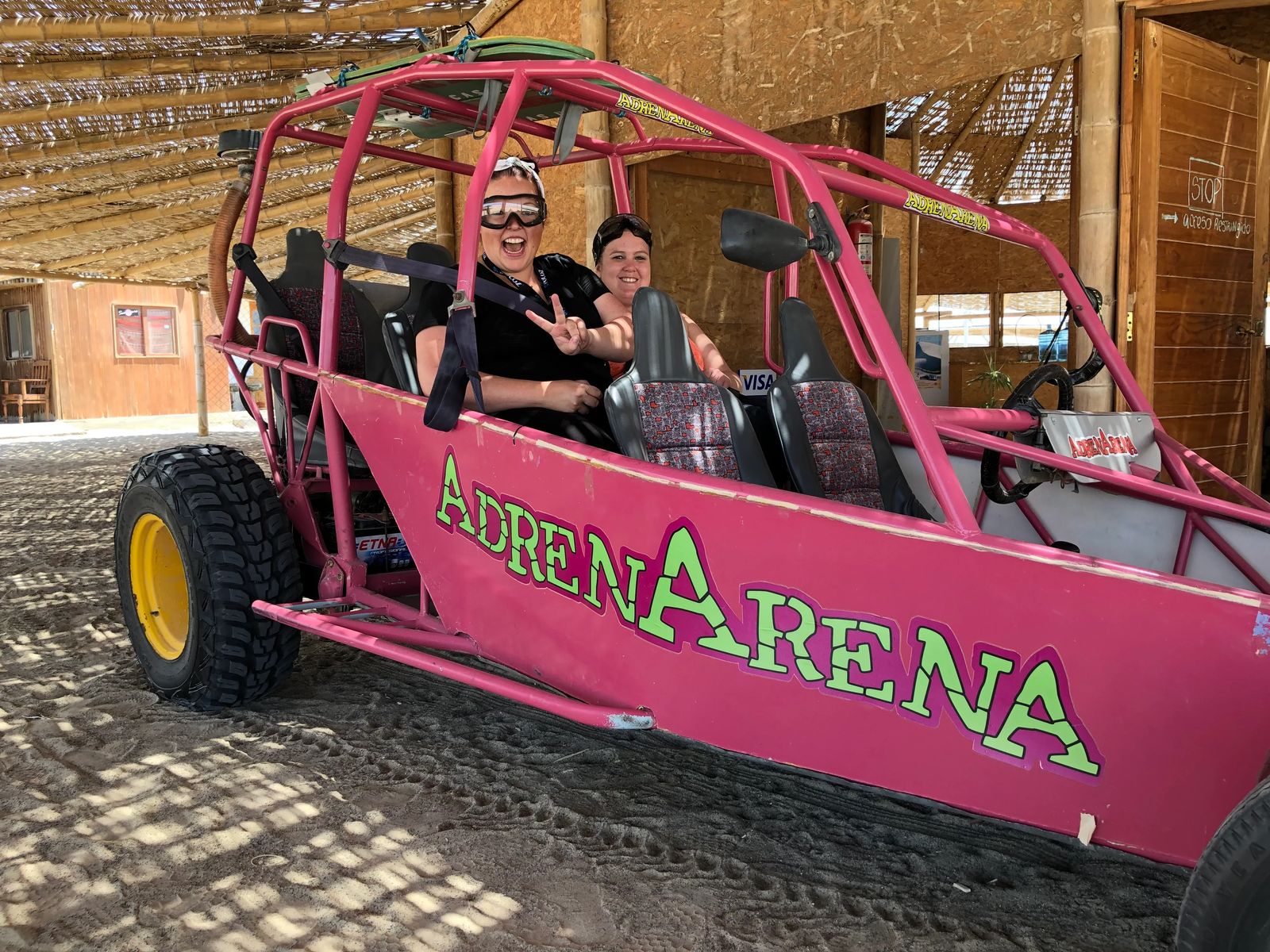 My Three Lessons From 2022 In Running My Business
One - Keep A Balance
It is really easy to let yourself get swept up in the endless to-do list that comes with running a business but it is just as important to allow time for growth and play. Try to think of your business as a 'season', where you have a season for growth, a season for learning and a season for rest.
If you feel nervous about taking a month or two off, then definitely plan for certain times of day to rest, to read, and then to work, AND to connect with your friends and family.
Two - Offer Something To Your Readers
No one likes to be talked at, they like to grow with you and to learn something with you. Dive into storytelling more often. Start your articles with a flowery intro, develop your hook or a question to keep them reading, and make sure to answer that at question you posed.
Three - Be Prepared for Fluctuations in your Business
There are highs and lows with life, and so there are with your business. Keep track of your analytics and analyze what works and what doesn't. Be careful to not tie the analytics to your personal worth though, I know that can be really easy to do, but it isn't healthy. If you notice yourself starting to get emotional if your analytics start to drop, then stop, step back, remember why you started this in the first place, and when you are ready - come back and begin again.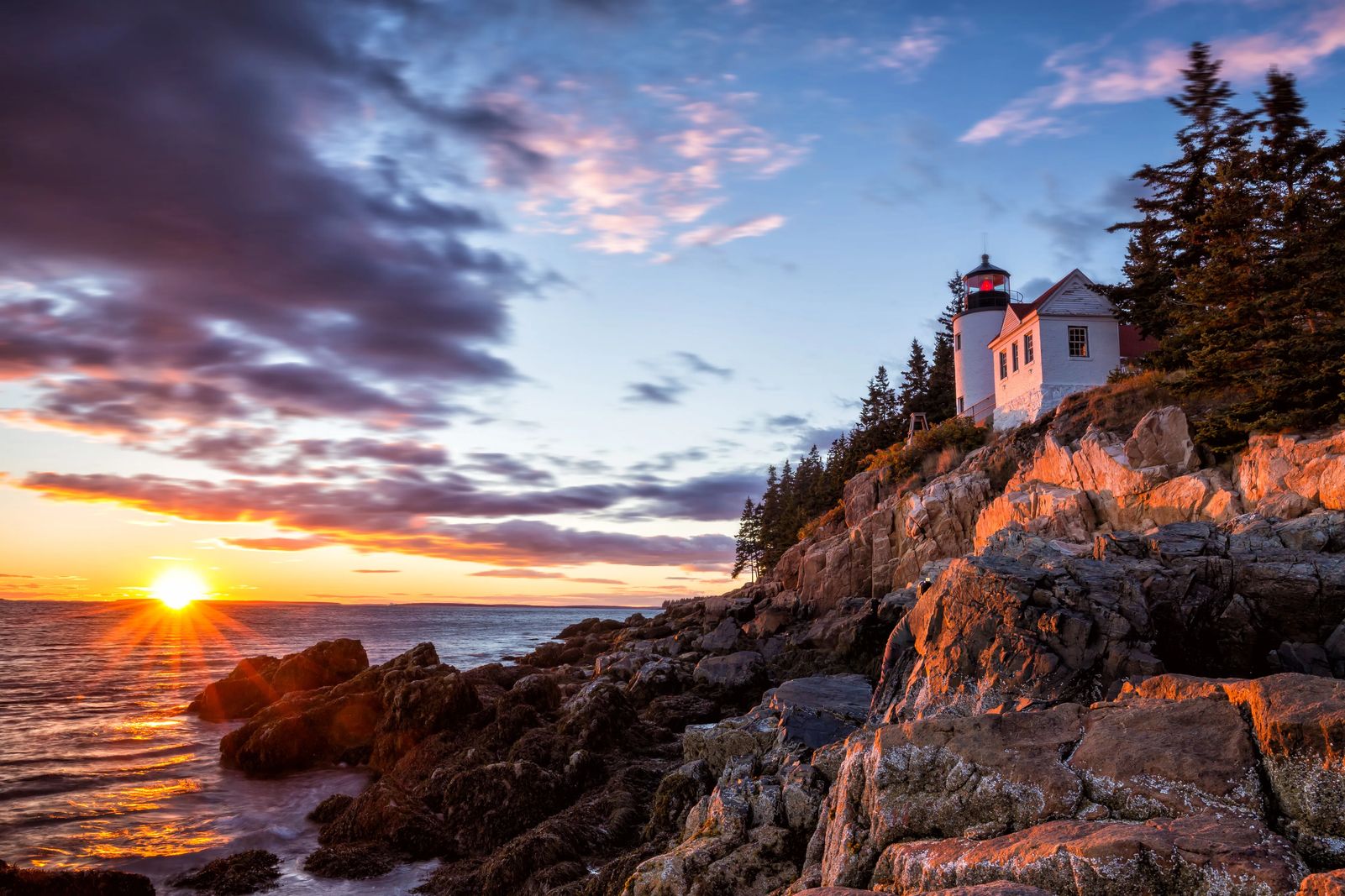 Other TidBits Every Website owner should Know and practice
Celebrate Your Wins
Remember when I talked about putting that list on paper, and not allowing yourself to move to the next list until the first one was done completely. You need to keep those lists, also keep a journal and write down the days you get good news, the days you feel you WON the day you landed the first kiss, the first FAM trip, all the paid campaigns or freelance writing, or the number of courses you sold. These are going to be very important to save on the hard days.
Each day you do one thing for your website, is one more day closer to your goal. I save all my 'atta boy/girl' emails, I write down when people tell me 'good job' at my Physician Assistant job. It doesn't matter what profession you are in, again, like I said, your brains are hard-wired to remember the bad stuff so it doesn't happen to you again - so you MUST save the good times.
I love doing this with my calendar, because on New Years Eve I look back at my monthly calendar layout, and all the colors, all the wins and losses. I realize that I'm ultimately moving forward to my goal. It is true, you might be the tortoise and not the hare in the race to become monetized or land your first paid campaign - but at least you are moving. It is the same thing that I tell myself when I go on a hike, or go skiing after 9 years .... "You know what Janiel, you can't knock yourself for how slow you are right now. You are doing better than the millions of people sitting at home not doing anything".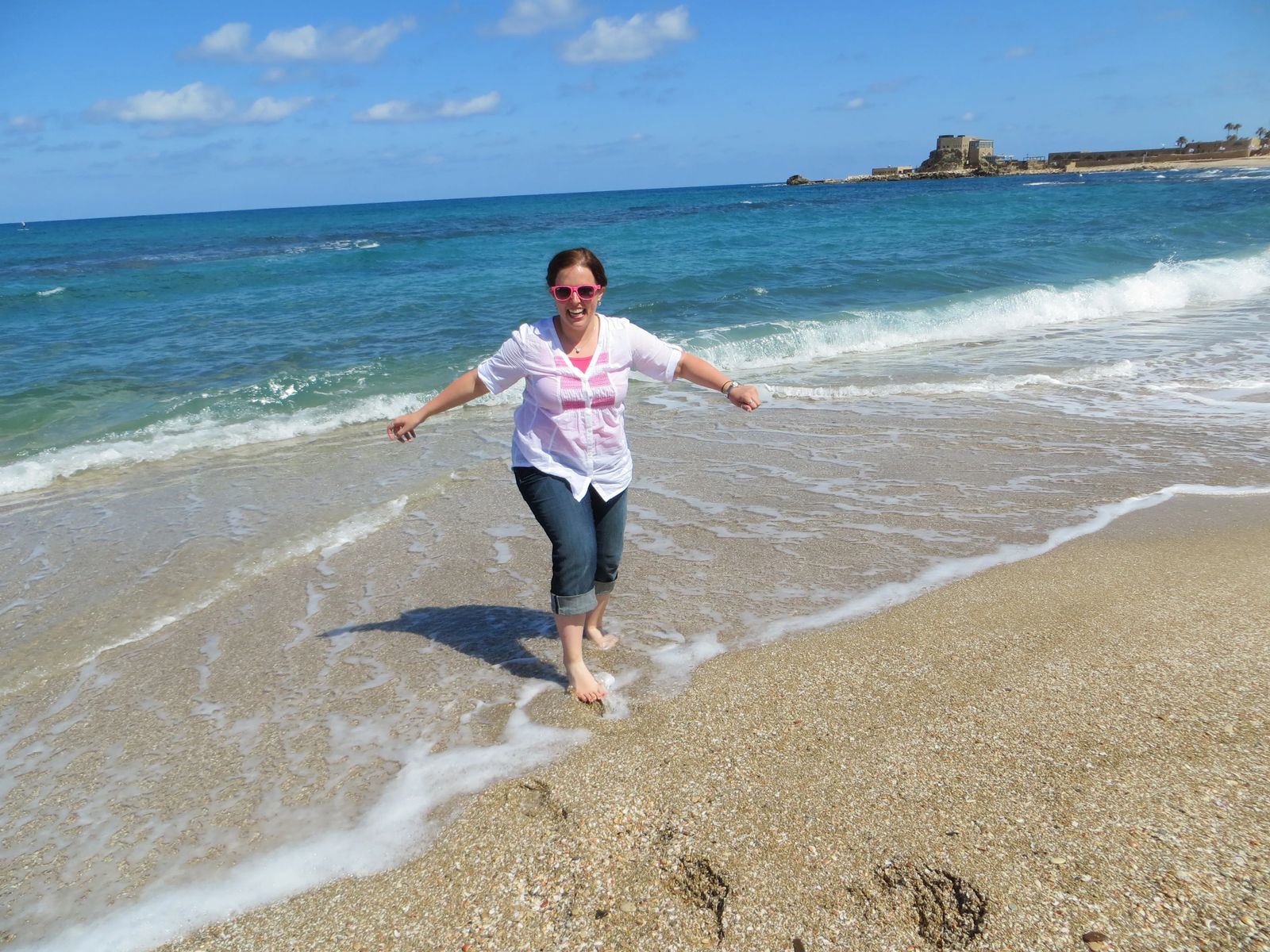 Let Go Of The Competition Mentality
This is one I still struggle with, but is imperative to your success. It took me three years to finally UNDERSTAND that I'm not in a competition with anyone but myself. I was so frustrated when my friend qualified for Mediavine, because we started about the same time, had about the same skill level - but she had a few posts that just skyrocketed in Google and within 3 months was qualified.
I was working hard, I was putting out good content (or I thought I was in the moment) - and yet my competitive attitude disillusioned me into believing that I deserved it more than my friend. How selfish was that!?! I don't think it is selfish to have those thoughts, I think it is human - everyone wants to be rewarded for their hard work; and running a website is HARD WORK.
Yet don't do what I did....don't let your drive and hard work, push you to not celebrate the wins of those around you. If you work full time and try to run a travel website or any other kind of business, it WILL TAKE YOU LONGER. It is those small steps that will lead to a more methodical, more genuine tone to your website. It allows you to connect more with your customers, and drive more revenue if you do it slow and steady. We all have our own strengths, and there are plenty of different paths to reach a goal, so have joy in YOUR journey and just keep moving forward.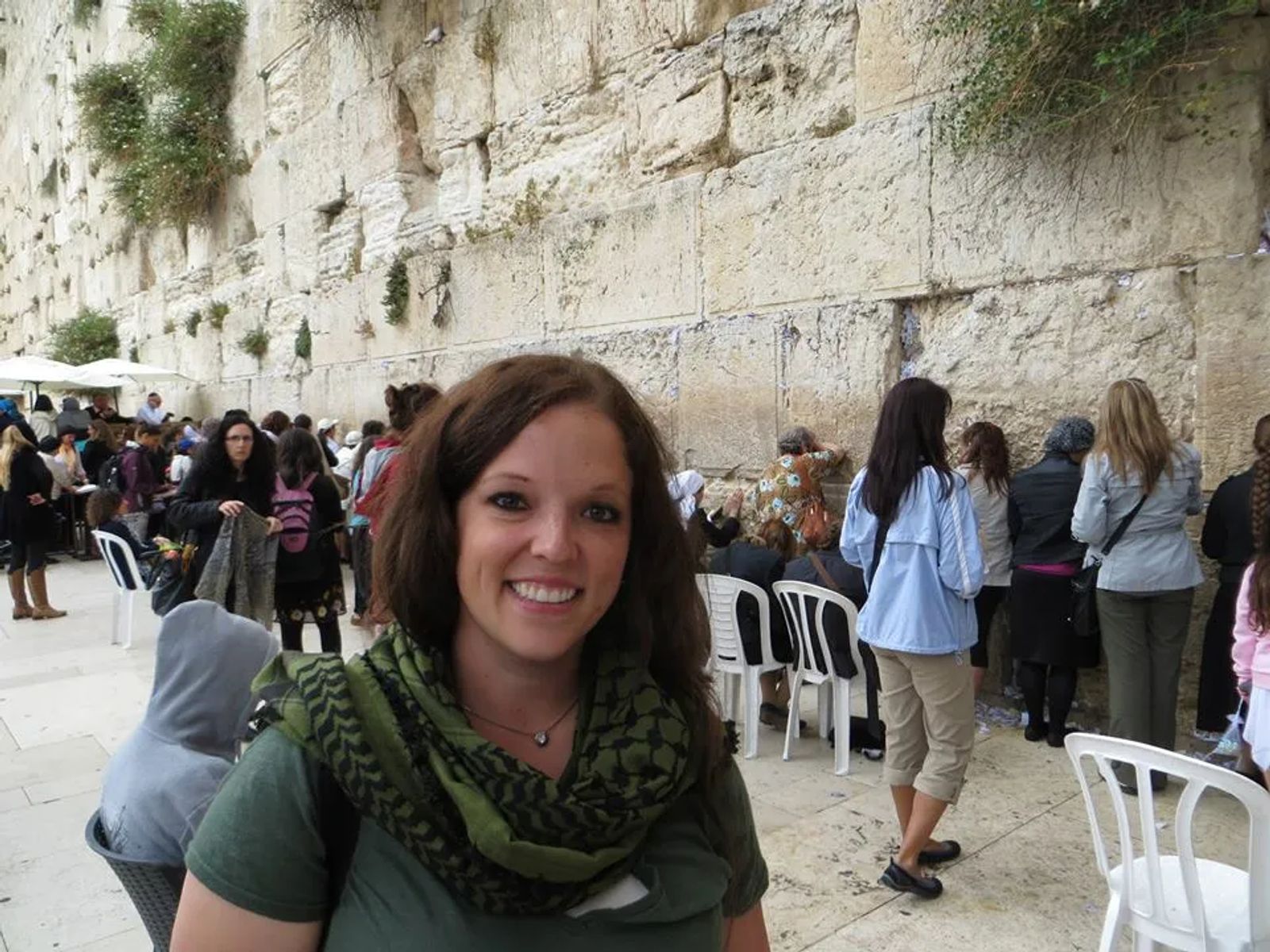 Learn Your Superpower
This is IMPERATIVE to your success!! I started off this journey out of a sincere passion to survive a personal trauma I endured. Travel was my lifeline, and I wanted to share HOPE, and inspire people to get outside their comfort zones. I wanted to let them know that no matter what size you are, you can still have confidence.
I admit, I was sucked into the whirlwind of copy cat and comparison. After two years, I realized it wasn't working.....why? It wasn't who I was. I am a detail oriented and highly scientific minded person that has major anxiety when trying to find my way in a new city. I say it like it is, I'm socially awkward, and yet despite some of the things that have happened in my life - I'm incredibly upbeat no matter the situation. I sincerely care about each and every one of my patients, well....minus the ones who like to think they know better because they were told by Dr Google I was wrong....but that is another story for another day. I know I have a big heart, I have a unique ability to read people and heal them in their mind and heart, and also physically.
The point is, these are things I know about myself, they are things I LOVE about my personality - even if other people don't. I own my uniqueness, and respectfully accept my flaws and hold them in a sacred place because they help make me who I am. My so called 'flaws' are what make me relate-able!
I snore, I am allergic to bell peppers, I have an extreme fear of cockroaches & moths...yes the brown butterflies that like to flight haphazardly around lights. Don't ask me why, I think it is the unpredictability of their flight path. I have a temper, but not in a mean or violent way - I just get loud and boisterous and then realize I say too much. I hate people telling me I can't do something, and also hate people telling me I need to do something I don't want to do. I won't list all my flaws here, but you kind of get the gist.
After really sitting down with myself, having the courage to acknowledge the BEST parts AND the WORST parts, I finally discovered my super power. I have the ability to inspire people. I know this is a very simplified way of putting all that that statement means in my mind, but it is true. One by one, piece by piece, I inspire people to do better, be better, I help their business, I help them heal, I help them have courage, and most of all - I help them break down their self made internal walls of self-doubt to realize their own super power.
So this is my lesson to you, discover your super power, and everything else in your business will fall into place.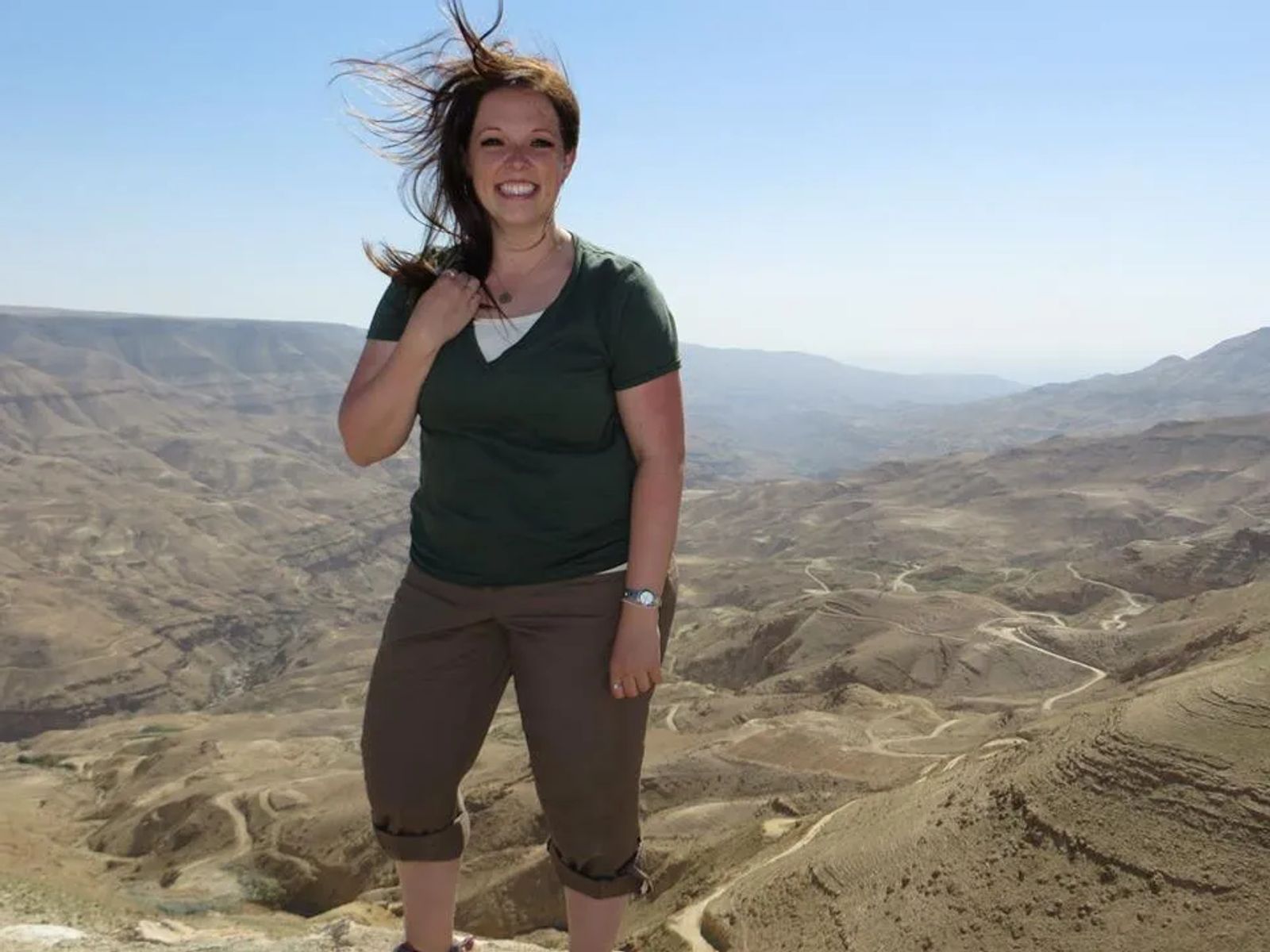 Don't Take 'No' Personal
If you have to, play the Taylor Swift song over and over and over with 'Shake It Off', and if you get full of yourself, 'Calm Down'. Just like everyone identifies with a different Disney character, or has a favorite Avenger character - each brand is going to have the same target audience.
Some brands or companies will target Europe one year, East Coast one year, and West Coast the next year. You will be cancelled on, shut down, ghosted, and worst of all put on blast sometimes. It doesn't matter what profession you are in, it will happen - it just hurts more because it is a bit more public. Don't put your ego above your creative powers. Be confident in your own super power, realize YOU are ENOUGH just how you are right now. Not every brand or company will 'swipe right' on what you put on your professional profile, so just wait for that perfect match to come along.
Remember that it only takes ONE person to believe in YOU and what you have to offer for things to take off. Put what you want into the universe with all your heart, keep pushing forward in manifesting that. Read like crazy, listen to pop culture updates on NPR, read buisness insider, look at the big travel companies and see what the trends are --- every profession requires continual education, running a travel website is no different.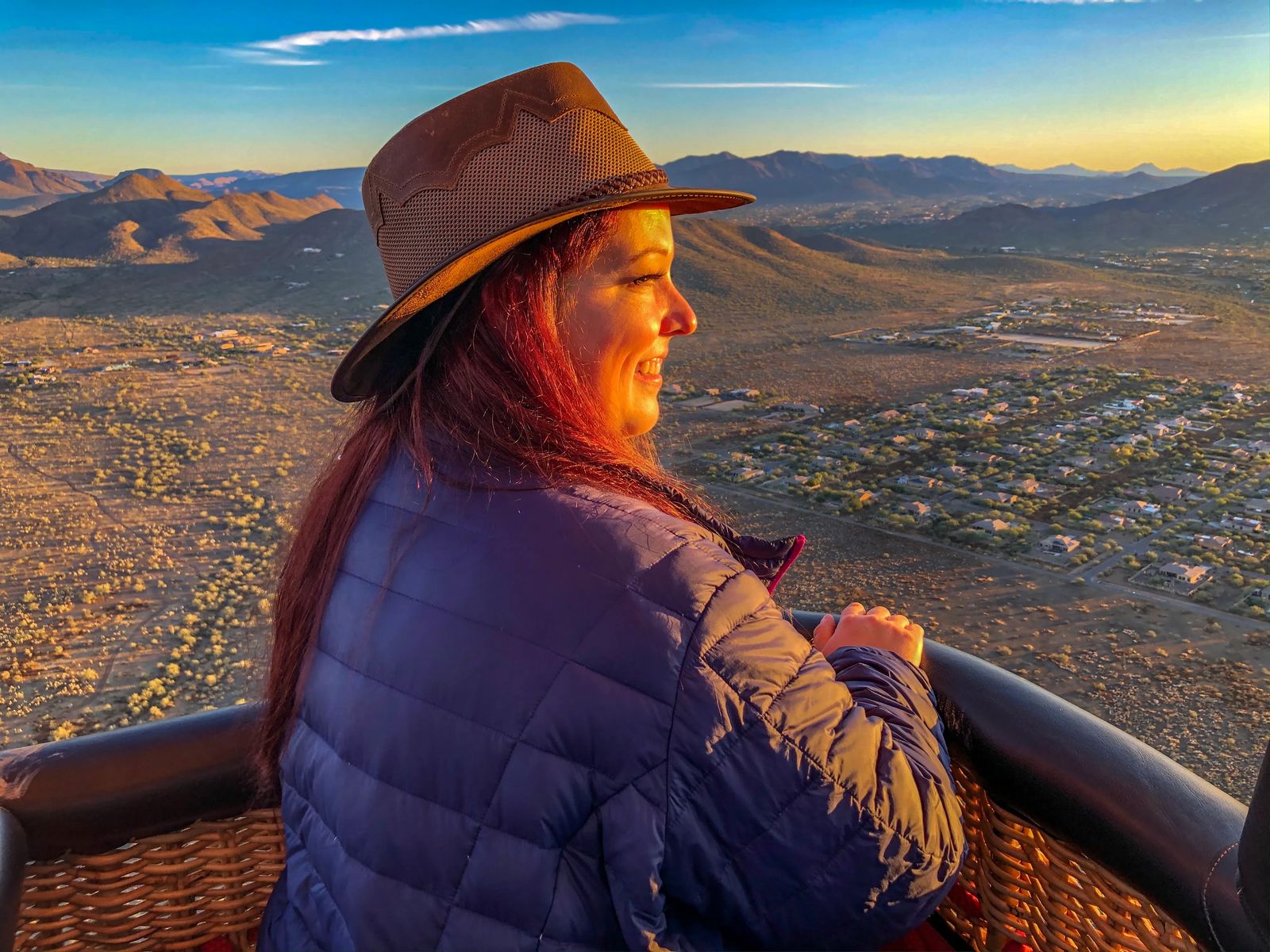 My Parting Gift To My Fellow Entrepreneurs
Believe in yourself, continually to educate yourself (you can literally find everything on YouTube nowadays), take courses, invest in yourself, learn from the Journalists you travel with. We as start up travel bloggers as the mainstream populous calls us need to bridge the gap between traditional journalists and travel bloggers. There is so much that we can learn from each other, we can recommend each other. If they ask you for something, give it to them! We are NOT in competition with each other! Remember we are all human, we are all trying to make a living, there is enough internet for all of us to share.
If there was one thing I could tell you that sums up this whole article....never give up, take one day at a time, be true to your own integrity and know your TRUE self and let people see that part of you. When you stop running the rat race of life and just enjoy the journey of this wonderful entrepreneurial life things just fall into place. Follow your instincts and never doubt the greatness that is within you.
Cheers to you, and much love, light and hugs coming your way!
***Special Thanks To Cardsetter for Sponsoring This Article. Still one of my best decisions of 2019 to work with you.****
Like it? Pin it! Sharing is Caring ;)