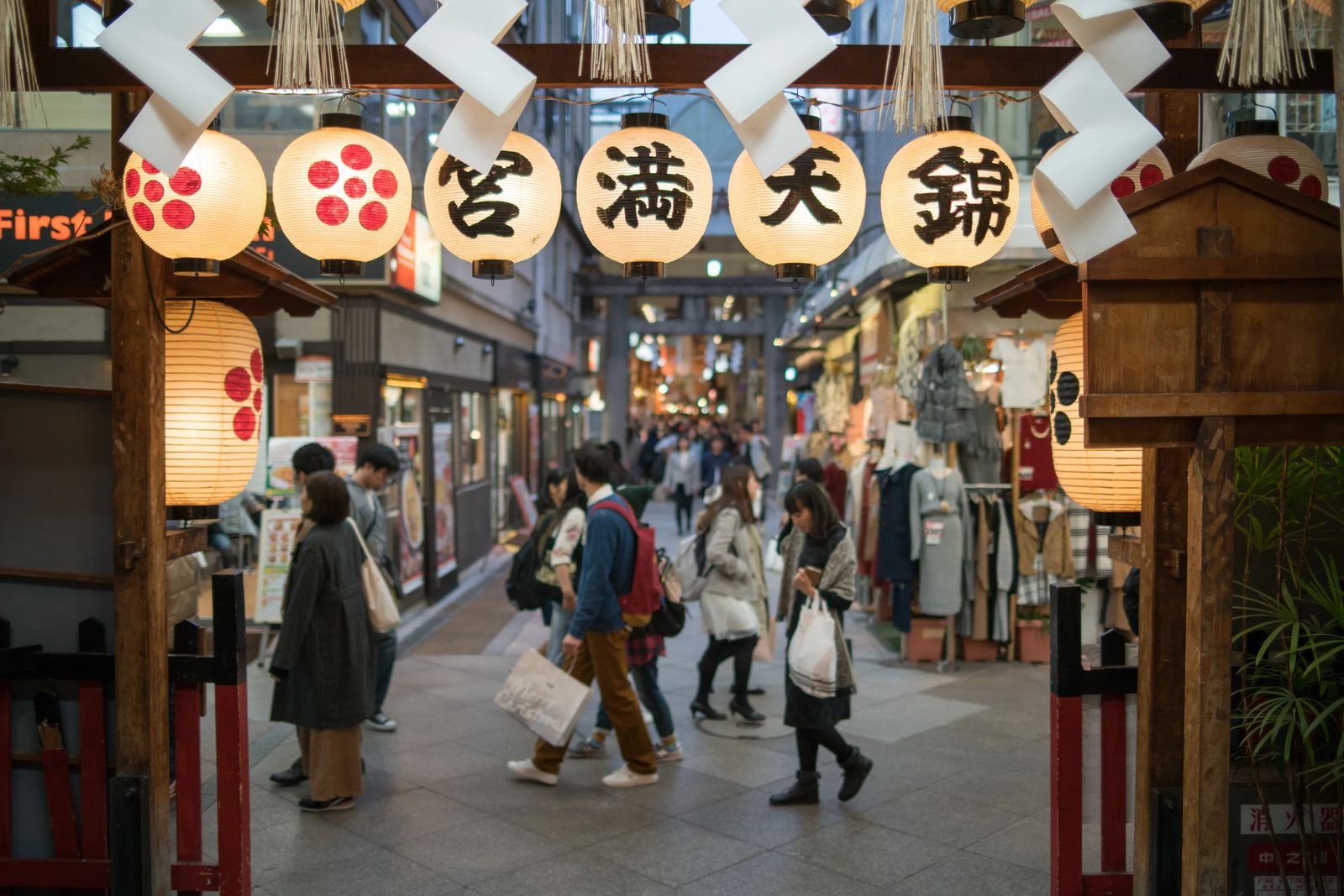 The People of Japan -By guest author Kim Youdan
A country with world renown exports such as sushi, kimono girls and Anime, despite the popularity of their culture Japan still held a great sense of mystery for me, especially the people of Japan. In the far east with so much intrigue, Japan had been on my bucket list for a long time.
As a keen skier, I've always wanted to experience the famous Japanese powder and as an equally keen photographer and full-time artist, the bright lights of Tokyo, the minimalist design culture and the cherry blossom season had been pulling at my creative heart strings for a long time. Off we went to The Land of The Rising Sun, here are some of my favorite people we met along the way.
A Canadian In Love With Japan
Skiing in Niseko was everything I expected AND MORE. Our first week in Japan was greatly enhanced by the hosts we were lucky enough to have in Hirafu village. Canadian Liz was in charge, she'd fallen in love with Japan before falling in love with a Japanese native, Gory.
They looked after us amazingly well, gave us daily language lessons over breakfast and an insight into Japanese culture including local etiquette. Etiquette whilst skiing in Japan is very different from my snow days in France, these pointers were great!
Our newly acquired language skills and knowledge went down well with the locals and our efforts seemed to be appreciated. Learning these golden nuggets of info that you can't find in books or blogs, talking to local people who could be expats is the best way to find out these nuances. Meeting Liz, so enthralled with People in Japan and their culture was a perfect introduction to the next few weeks that we'd spend exploring for ourselves.
Following Niseko we stayed in the north of Japan and arranged a homestay in Sapporo. Our host Saori was the sweetest of ladies who was also hosting a Belgium couple at the same time she opened her house to Jim and I. Homestay's are the perfect way to learn more about the culture of a country. Saori also loved to travel so we shared stories of places we'd been and you could tell she'd been to a few, her house was full of trinkets and mementoes from different countries, filling every shelf and wall space. We learned about the difficulties Saori faces as a young single woman who loves to travel. As a teacher with the expectation to be a reputable part of society and only two weeks of vacation per year she really has to make the most of her holiday time.
Generally, the Japanese don't tolerate people moving from job to job and professional loyalty is paramount. Extended travel isn't looked upon favorably and Saori seems to be stuck between a rock and hard place.
We discussed the differences of how the western world is adapting to employee satisfaction, flexible working and online arrangements. Really interesting to hear firsthand about the expectations from society and Japanese families.
Young at 65
After a tourist trip to Inuyama to see the oldest castle in Japan we headed into town to find an alcoholic refreshment to quench our thirst. There wasn't much choice and the 4 of us were struggling to find a suitable location.
As a last resort and what seemed to be the only option in town, I popped my head into an empty, dingy looking pub which didn't look very appealing at all. Stinking of cigarettes but with no other option we settled for this rather tired looking establishment. The bar man welcomed us in and was in fact the owner of this drab looking hangout. Rudi, the owner, was by no means a match for the aurora of his place. A 65-year-old retired corporate high flier, with a killer laugh who didn't look a day over 50, despite smoking like a chimney.
Having lived in Chicago for many years his English was awesome and his American accent even better! Whilst keeping our glasses topped up and bar snacks flowing, Rudi told us stories of business dealings in America and reasons for returning to Japan, turning over a new leaf and opening a bar. With no experience in the hospitality industry Rudi took a risk and with the soul purpose of meeting new people and having a good time he took the plunge. Not a typical reason for opening your own pub- what a character! Rudi was the life and soul of his pub in Inuyama. He was a typical bar man, loved to chat and was also having a drink with us. After a few beers he started to multitask and transitioned into the role of DJ and karaoke master.
The Japanese LOVE their karaoke and once he started that was it! Mariah Carey, Michael Jackson and plenty of 80's pop. The 5 of us from 4 different countries, sang, drank and talked travel as if we'd been friends for years. I'm not a big drinker any more but in my eyes you can't beat bonding over a beer, it doesn't matter what country you're in.
Last Word
When I look back at our time spent in Japan, memories of bar hopping in Tokyo, hiking in the Aichi prefecture and a long weekend in Kyoto were awesome. What I really connect to and what makes up the fabric of our time in japan and brings a smile to my face are the people we met. A safe place to travel and a warming culture, you will fall in love with japan just as Liz did 12years ago and just I have more recently. I guess its back on the old bucket list! Shibuya Crossing in Tokyo - Once recorded as the busiest crossing in the world
Further Reading People in Japan
Very interesting article about Japanese culture from the Untamed Entrepreneur "The pursuit of happiness - Japanese Style" I recommend it for some background reading.