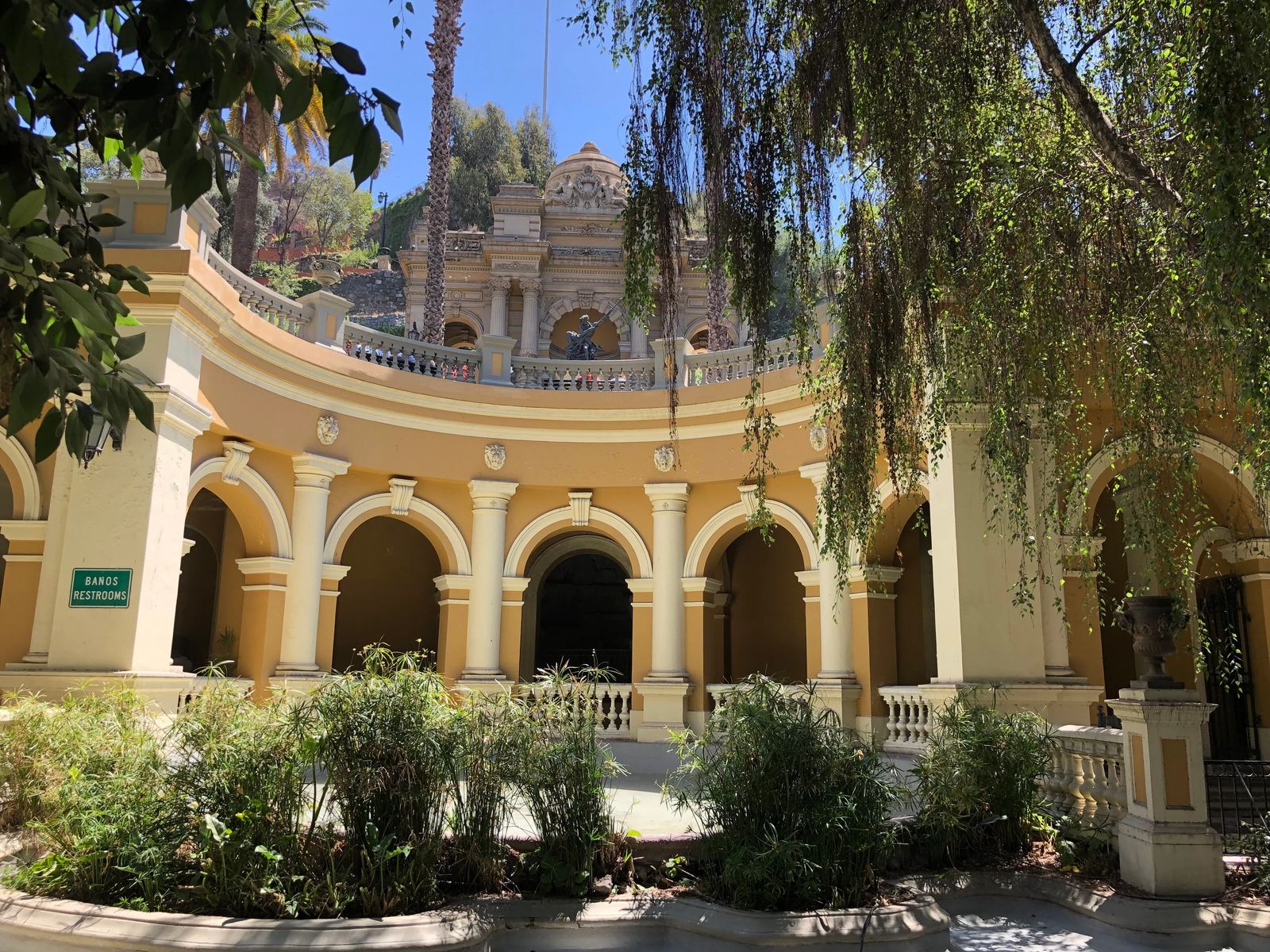 Things to do in Santiago Chile |A 24-hour Whirlwind
Searching online for hours on end, I finally decided on the neighborhoods I wanted to visit; the museums and shopping I wanted to see while in Santiago. Preparation is always key when planning a vacation, yet I only had 24 hours in Santiago Chile. There are so many things to do in Santiago Chile, I truly didn't have enough time to see or do them all.
For those of you here on a shore excursion from your cruise in Santiago, here are a few things to do in Santiago in less than 24 hours. I was able to tour Santiago for $15, and that included food and a few treats.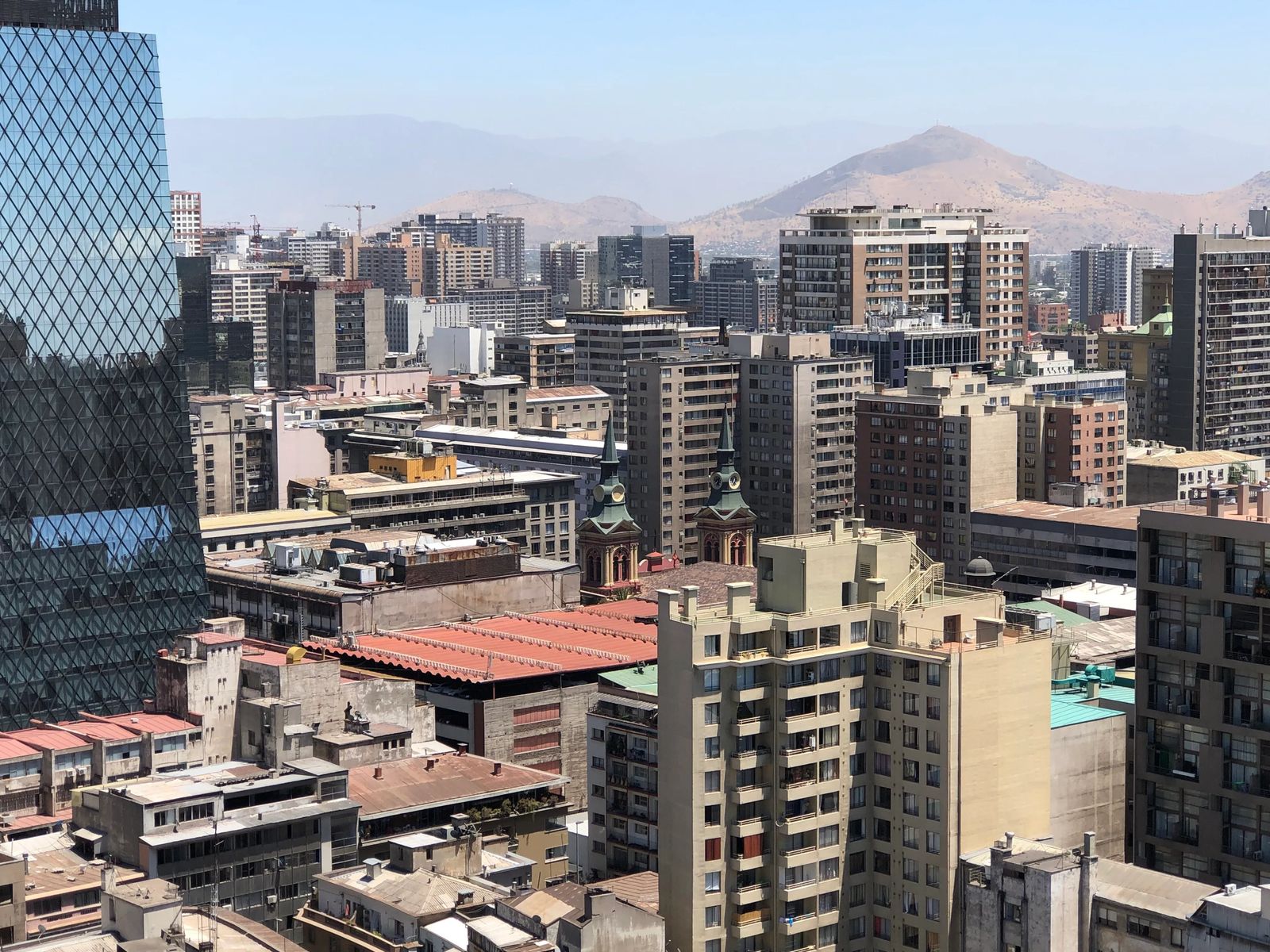 Gen Hotel in Santiago Chile
My friend Breanna and I had just arrived in Santiago after a 16-day cruise along the coast of Central and South America. We arranged for a taxi from the port of San Antonio to Santiago (about an hour and a half drive), you can also take the bus/metro but this takes 2 1/2 hours. The taxi drivers near the ship wanted to charge $375 to take us into the city.
Luckily, we were able to call for an Uber that would cost us about $87 total (approx $45 per person). While it is ok to take an Uber from the San Antonio Port into Santiago, I wouldn't recommend utilizing Uber within the city. I was given this warning from the manager at Gen Hotel, who told us that there are a lot of Uber drivers who are not legal. They take their riders to different places than they are supposed to, and then rob them and leave them there. If the cops catch you using an Uber, the fine can be up to $1000 USD, they are really cracking down on illegal taxi's within the city of Santiago.
The concierge offered to take my friend to the airport for about the same amount that an Uber driver would cost, which I thought was very kind of him. He also changed our money for us (per our calculation based on the current exchange rate). He then suggested a few changes to the itinerary on things to do in Santiago for the short amount of time we would be there.
While Gen Hotel may not be the BEST place to stay in Santiago, only because it is about 20 minute walk to the Plaza De Armas, I would still recommend staying here. The A/C was so nice to have, the room was relatively clean, there is a 24 hour desk, and luggage storage if you need it. I reserved my room via AirBnb and felt like the staff watched out for me like they were my Uncle's and Aunt's.
This is not a sponsored promotion of this hotel, or for the Airbnb. I didn't receive any discount for promoting this, I genuinely appreciated their kindness and quick communication. Even though they didn't speak English, they utilized Google translate speech to text and we were able to communicate very clearly.
Centro Artesnal Shopping Center
This is a highly suggested place to shop for your souvenirs. A couple we met on the ship, Carlos and Maria, who are both from Santiago recommended a few things. There is a stone, Lapiz La Luz, a blue stone with white marbled flecks in it that is unique to Chile. I was told on multiple occasions that a blue stone with gold flecks in it was the real Lapiz La Luz, I later found out that these stones are cheaper for the seller and are actually from Afghanistan. The Lapiz La Luz is what you see within these penguins, a sapphire type blue with white marble looks flecks in it.
Another tip on what to buy in Santiago is Alpaca fur EVERYTHING! The cost of souvenirs in this market is comparable to other parts, and very reasonable considering it is right across Santa Lucia Hill. There are several types of Alpaca that are sold, and you can only tell which is which by touching it. The soft yet coarse fur is the mama Alpaca Fur, the incredibly soft fur is baby Alpaca.
Santa Lucia Hill
This is one of the best things to do in Santiago, visiting Santa Lucia Hill. Although calling this a Hill is a gross understatement, yet this is what the country calls this fortress/ancient volcano/park with memorials, multiple exits, and fountains etc..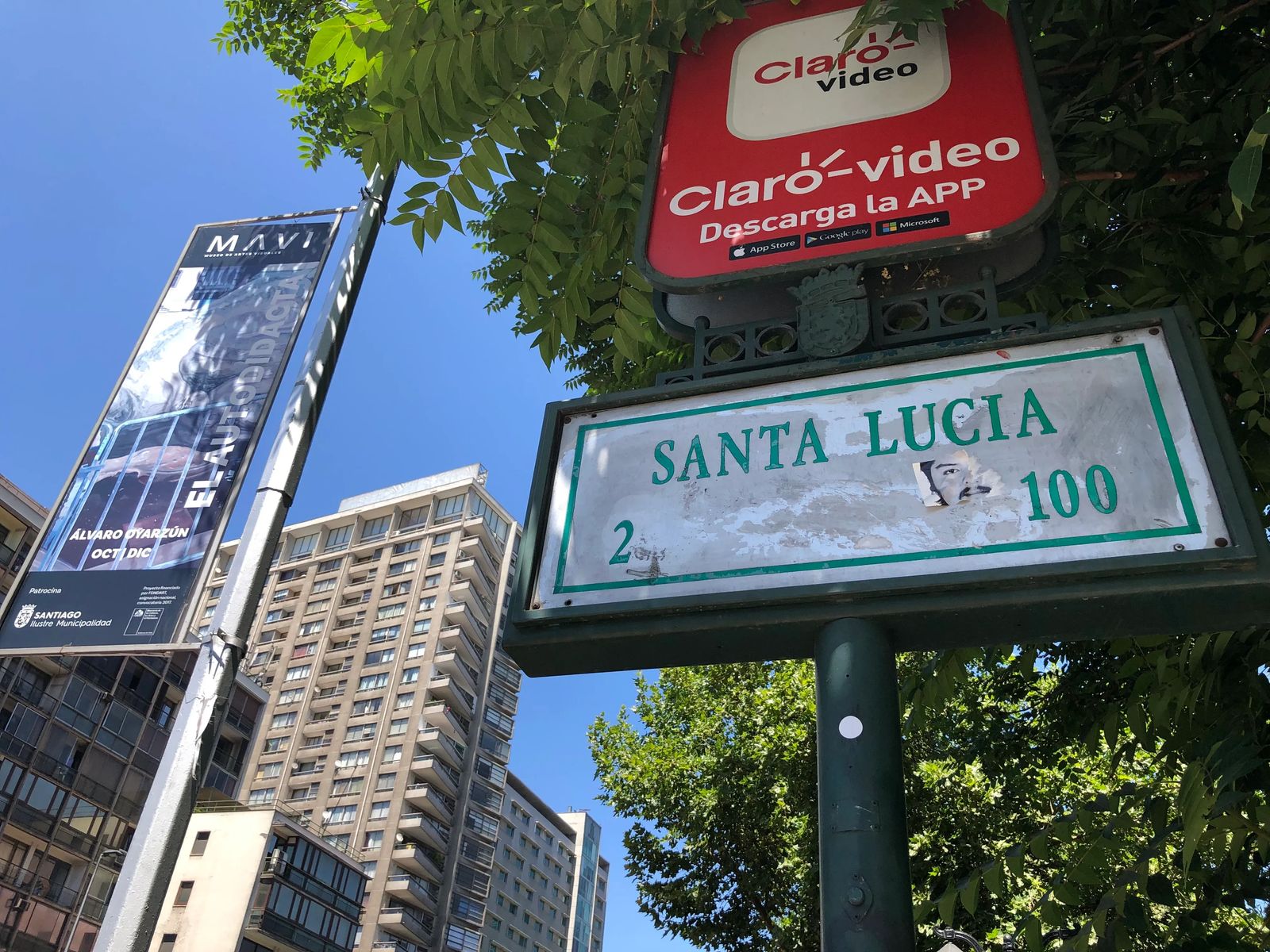 I could have easily spent an entire day exploring this place, and all of its beautiful nooks and crannies. With almost 16 acres of park, rising 230 feet over the city to give you a 360-degree view of Santiago.
You start out by signing into the park, so that the city can keep track of who goes in and who goes out. Likely necessary due to homeless in the area who like to camp in the park, or vandals who go up to these historic sites and scrape graffiti into the walls.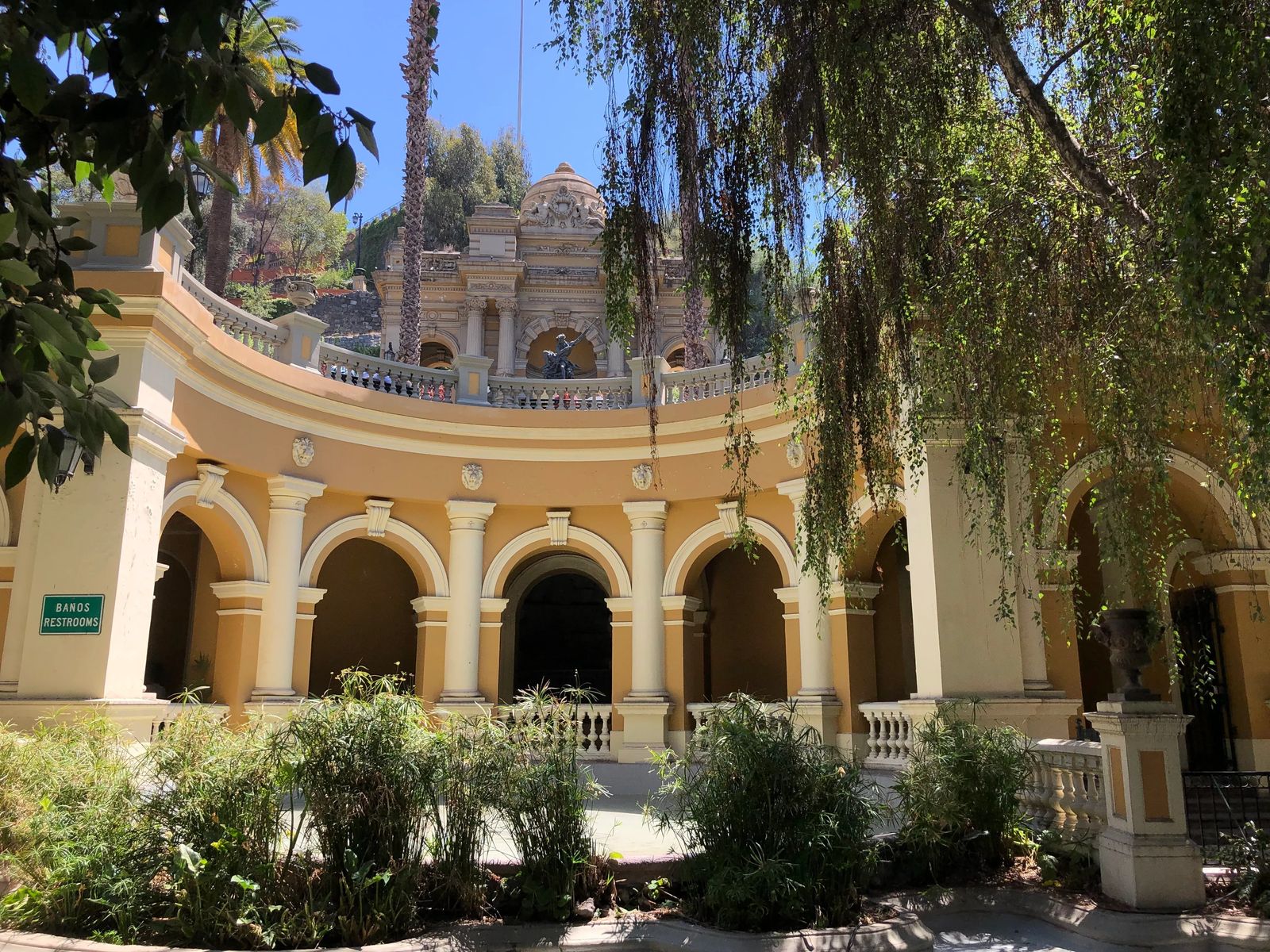 Once you sign in, you head up to Neptune's Fountain - something that looks like it should be in Italy. It is very intricate, yellow, and beautifully complimented by weeping willows that hanging down like a Chilean secret garden for the glamours and fabulous!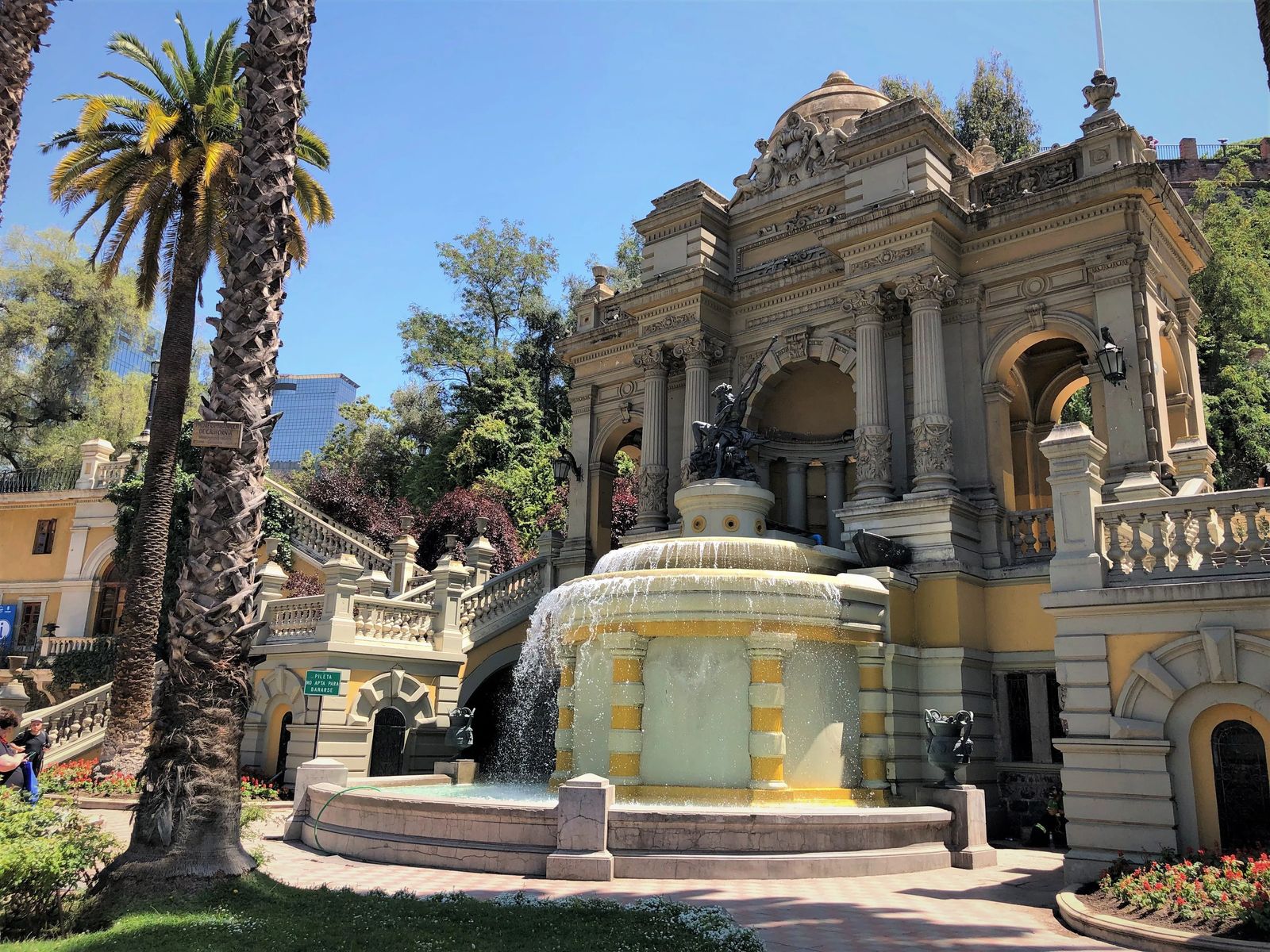 Make your way around the hill until you see signs for Santa Lucia Hill. Follow the steps all the way to the top, you may even get a little lucky and be greeted by some traditional music and a smog free skyline to see the Andean mountains in the distance.
The climb is worth it, but if you have a fear of heights, have balance issues or bad knees please do not attempt these steps. They are very steep, have minimal rails along the sides, and for those with big feet....well....it's hard to get your foot properly on the step and feel safe.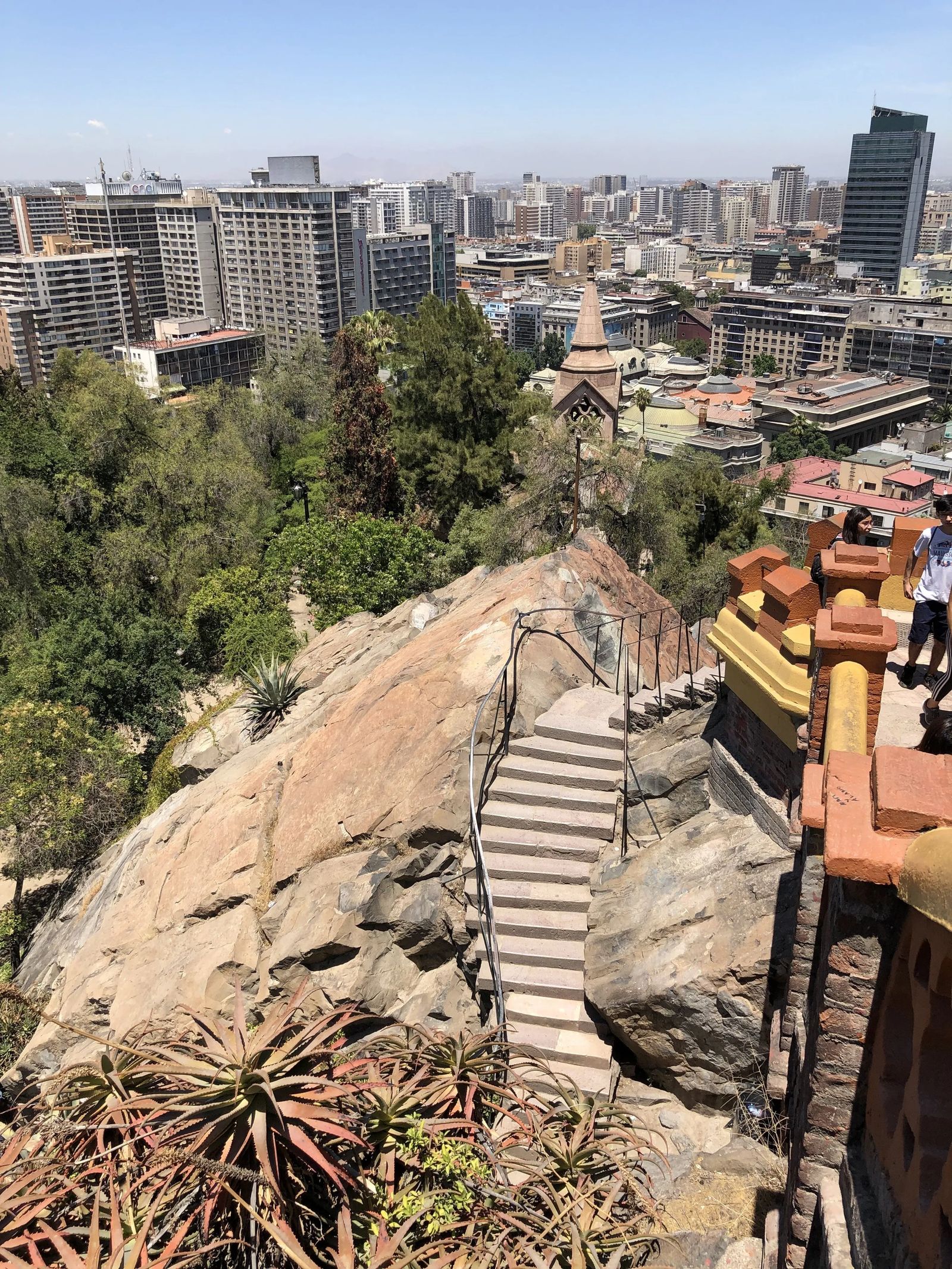 As you make your way down from the summit of this hill, please be careful, and pay attention to each step. Do not stop in the middle of the staircase on the way down as it causes a traffic jam; step aside, let the people behind you pass, and then take your desired photos.
Reaching the main walkway from the top of the hill, you will run into Castle Hidalgo. This is the old fort that was used to protect the citizens from invaders. If you can't make it to the top of Santa Lucia Hill, then go to the castles Tower of Santiago, where you can rent binoculars for 100 pesos and avoid the crowds.
Wander around the entire hill and you will find places like the Japanese Garden the Caupolican Terrance, and the memorial to Charles Darwin. There are so many outdoor attractions that I challenge you to find all 31 statues on this hillside and 416 vases of flowers procured for the beutification of Santa Lucia.
If you need a break from the heat, be sure to pop into the Vicuña Mackenna church, and see the Museo Histórico de Santa Lucía (Historical Museum of Santa Lucía).
Museum of Pre-Columbian Art
Museums are something that, after years of traveling, have become less interesting to me- yet I was thoroughly impressed with The Museum of Pre-Columbian Art. The amount of South American history of the indigenous Amazonian people who migrated to the south after the Spanish invasions was incredibly enlightening.
The Museum is laid out in layers, I would suggest starting in the basement where artifacts from before Chile was Chile. There are a few statues there that reminded me of those on Easter Island. They are called Chemamulles, or wooden men that are said to reflect the spirits of the men buried there. They were placed on the graves of those who died. There are also massive ceramic bases and bowls, each with different shapes, patterns, and meanings.
Many of the ceramics, knives, woven textiles are decorated with animals, those things that revere nature and its bounty. There are also a collection of strings, that appear as if they are intricate necklaces but are in fact the way that they kept track of debts, shipments, payments etc. Knots of different sizes, types, and position on the strings indicated certain things.
There are also hats that were worn by these ancient people and indicated their status in the respective communities they were in.
After browsing the belly of this museum, in the cool basement, away from the heat of the city we wandered up each set of stairs. Each floor is an ascension into a different part of Pre-columbian life, where you will see how society was run and how it has shaped the culture of Chile to what it is today.
Be sure to stop by their exhibits, they do change, but when we were there we were able to see the meaning behind the Incan Calendar that was often put into textile form. The Incan calendar was used to track the changing of the seasons when to harvest when to plant etc. It also shows you how they make the textiles dye the wool, and how much talent is involved in making something so delicately beautiful and functional.
Plaza De Armas
This place is an absolute MADHOUSE during the day! Granted I visited just a few days before the Christmas Holiday here so that likely didn't help, but I couldn't believe the sea of people! Even the street vendors were running out of food and drink to give the people on the streets.
Ceasar, a gentleman on our cruise who lived in Santiago, was raving about a particular drink/street food item called Mote con Huseillo. It is a drink sold mainly in the summer that has sweet nectar made from soaking dried peaches, then cooked, cooled and husked wheat called mote is added and makes for a very filling treat to help coold down while touring Santiago.
The Plaza De Armas has many of the important governmental buildings, including a beautiful Post Office. This is the congregating place for many individuals to come and shop, tourists, come to see the churches and museums.
As I am not the type to love crowded areas of a city, we quickly moved through this section of the city and went down a nearby alleyway towards the Santiago Municipal Cathedral.
Santiago Municipal Cathedral
You could easily spend over an hour in this Cathedral. As with most Cathedrals it is gilded in gold, with pink marble inlaid into the pillars and beautiful religious paintings adorning the ceilings.
This is the church for the Archdioceses of Chile, and is dedicated to the assumption of Mary. The history of this Cathedral dates back to the 15th century, which I was thoroughly impressed with how new it felt, and how large it was.
It is common to feel small and insignificant in churches like this. Maybe this is a way to help the masses that come to worship in the halls here to humble themselves.
The geometric patterns of the naves, crypts, frescoes, and several alters all combine to make this a beautiful church and place of worship.
Getting To Santiago City Center From the Airport
Avoid taking any unofficial cabs (ie/ Uber or Lyft) from the airport and wave down a 'Taxi Oficial'. Agree on a price before you get in the cab, if they do not agree, or try to change the rate on the meter - get out of the cab and find another one. A fair price is around 15,000 Chilean pesos or US $30. Alternatively, if you're feeling bold and thrifty, the bus costs even less and stops a few blocks away from the Plaza De Armas.
Public Transportation in Santiago
If you plan to stay for more than a few days in Santiago, a savvy way to save money is to buy a Bip card at any of the local metro stations. It is a reloadable card that you can use for both the metro station and buses. You can also buy tickets from Pullman, Tur Bus or Condor. Buses in Chile can take you anywhere, and there are many roads that provide fantastic views of both the countryside and mountains.
Most of the buses leave from either the Alameda or Estación Central bus stations, which are located next to each other. These are the most important terminals in the city.
Where To Stay In Santiago