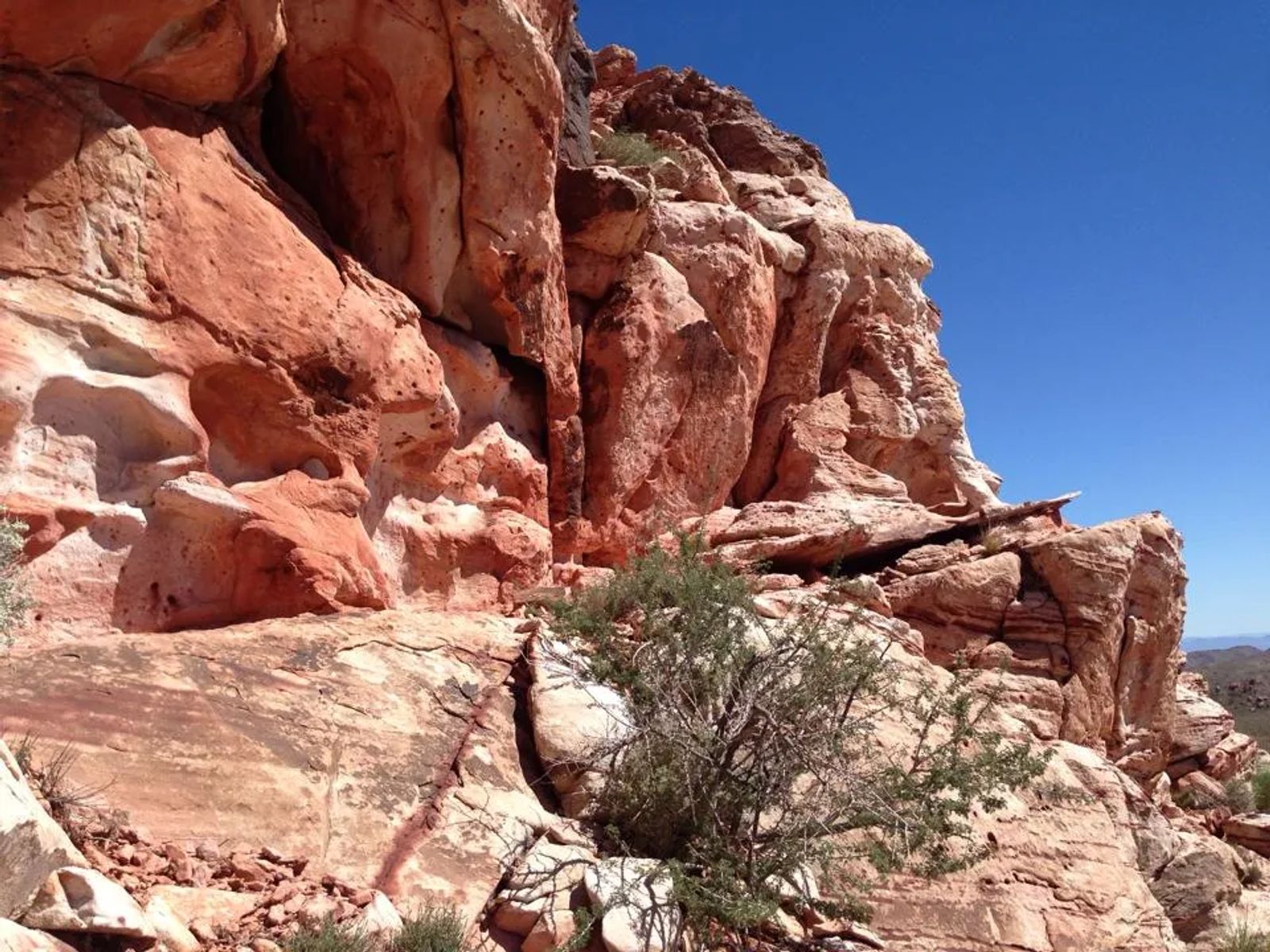 Things To Do Off the Las Vegas Strip (from a Local)
Living in Las Vegas for six years taught me a lot about what is advertised vs what is reality. I realized that much of what is advertised is only a portion of things available to experience when in the Las Vegas Metropolitan Area. So if you are a local, or if you are visiting and need to give your liver a break (or you bank account) here are a few things to do off the Las Vegas Strip from a local.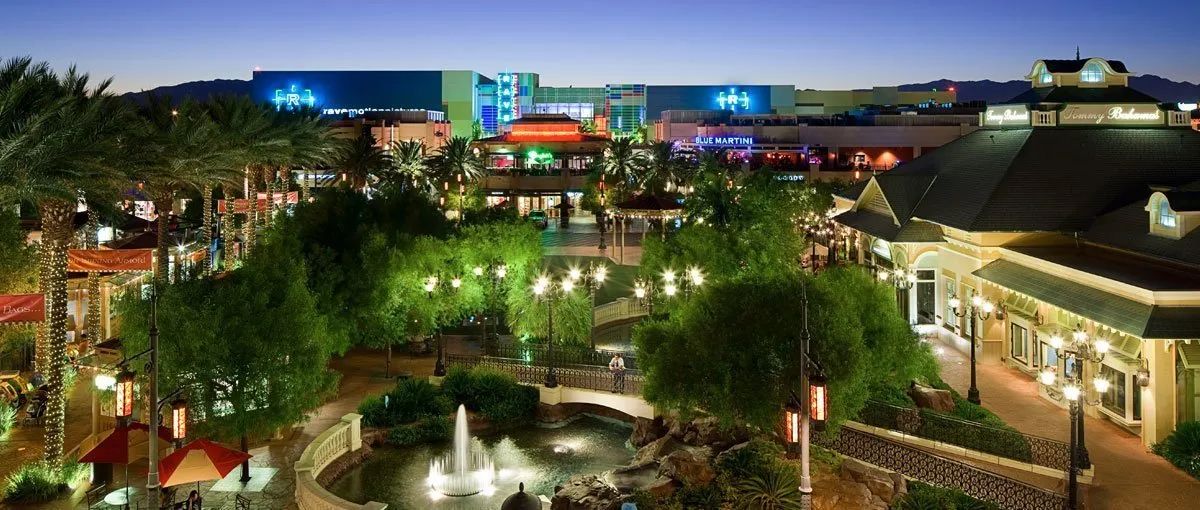 This is just a quick stop down the road from the Strip and will be much kinder to your wallet. Take an Uber about 10 minutes from Mandalay Bay Hotel and you will find this area filled with locals. Town Square includes designer shops, outlets, Whole Foods Market, children's splash pad, fountain, bars, dancing, movie theatre, free concerts, African Drum classes and so much more. This was by far my favorite place to hang out with friends for the Country Dancing at Stoney's.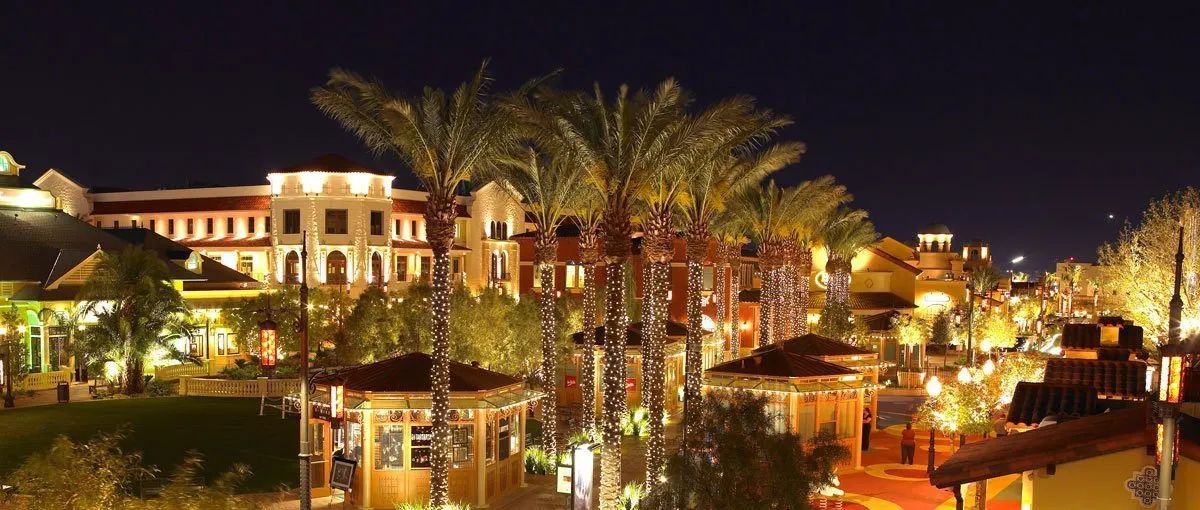 Stoney's
has the infamous bikini bull riding where you can pay for your trip should you win the bikini bull ride, with prize money at $500. This is not for the faint of heart, and make sure you superglue your suit on before attempting this. The shows here are live shows and are really quite good artists that grace the stage. There are plenty of places to sit and enjoy the entertainment of watching others attempt to dance.
Whole Foods for Breakfast, Lunch, or Dinner
If you are wanting to save money on going out to eat on the strip, Whole foods has a 'self-serving bar' where you can pick and choose what you would like to eat. The cost of this food is based on weight, is healthy and organic (for those of us who are watching those waistlines). They have breakfast available by 8 am, lunch/dinner around 1130am and they are open until 10 pm. There are places where you can sit and eat your meal near the cash registers up front.
Outlet Shops
These Outlet Shops were my favorite when I lived in Las Vegas, with a food court, major discounts, and outdoor shopping setting. There are small stands littered throughout this mall that will have unique knick-naks that are budget friendly to take home as souvenirs to your friends and family.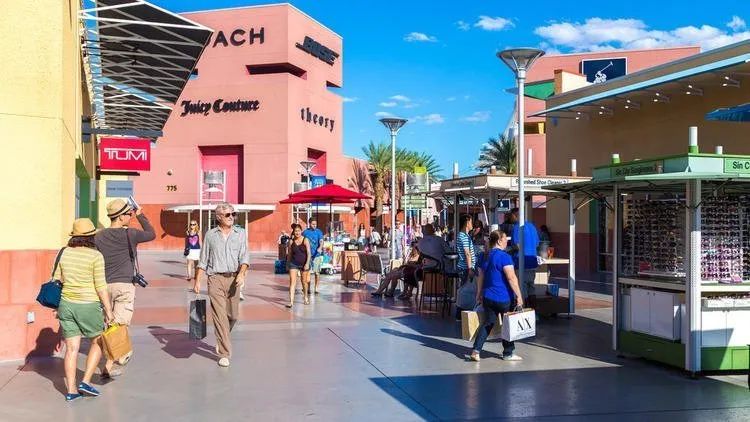 This is where I found the majority of my jeans and work blouses. You cannot go wrong shopping here, when my family would come down - this was always a MUST stop.
Green Valley Ranch Hotel
One of the greatest Hotels in Las Vegas area. It has a sandbar, lap pool, kid pool, adult pool, music and a view of the Las Vegas Strip in a very relaxed setting. It is only a 20-minute drive from the strip, and if you would like even more seclusion, there are suites available with a small private pool if you so desire.
Movies: I found this movie theater to be adequate, but overpriced. If you like peace and quiet when you watch a movie, well then this is the place for you to be. Check out Royal Green Valley Ranch Stadium 10 for movie showtimes and options.
Local shopping
This was one of my favorite places to shop for clothing. There are several boutique shops along the strip mall right outside of the movie theatre. Be sure to at least stroll along this area, and visit REI at the very end. REI is one of my all-time favorite stores, they have never let me down, always have great deals and their stuff actually lasts. No this is not a sponsored post, but an honest statement about how much I love this store.
Restaurants
My friends and I would always visit the Elephant Bar. It is a place with Unique decoration, delicious food, and great service. (Again, this is not sponsored). After I took some of my friends here, we ended up going back for every Birthday, Graduation, and Celebration from that time forward. There is also a great BBQ restaurant behind the shopping area, that has you drinking out of mason jars, which I thought was fun. I am not a big red meat kind of gal, but the smells coming from this place are delicious. When my Uncle and his kids came to visit, we ended up going to Lucille's Smokehouse BBQ and he loved it.
Red Rock National Parks
I was stunned at the beauty of this place when I first visited. When I moved to Vegas/Henderson area I figured there would be no beautiful green trees, and the only wildlife I would see would be beetles and crows. I think I even ended up writing a poem about how desolate things were, my car battery dying constantly because of the heat and how my body would be picked apart by the last living things that can survive the heat of hell. I know it is a little dramatic, but until you survived a summer in Las Vegas, you don't know heat (I still think dry heat is better than humid heat though).
Back to Red Rock National Park.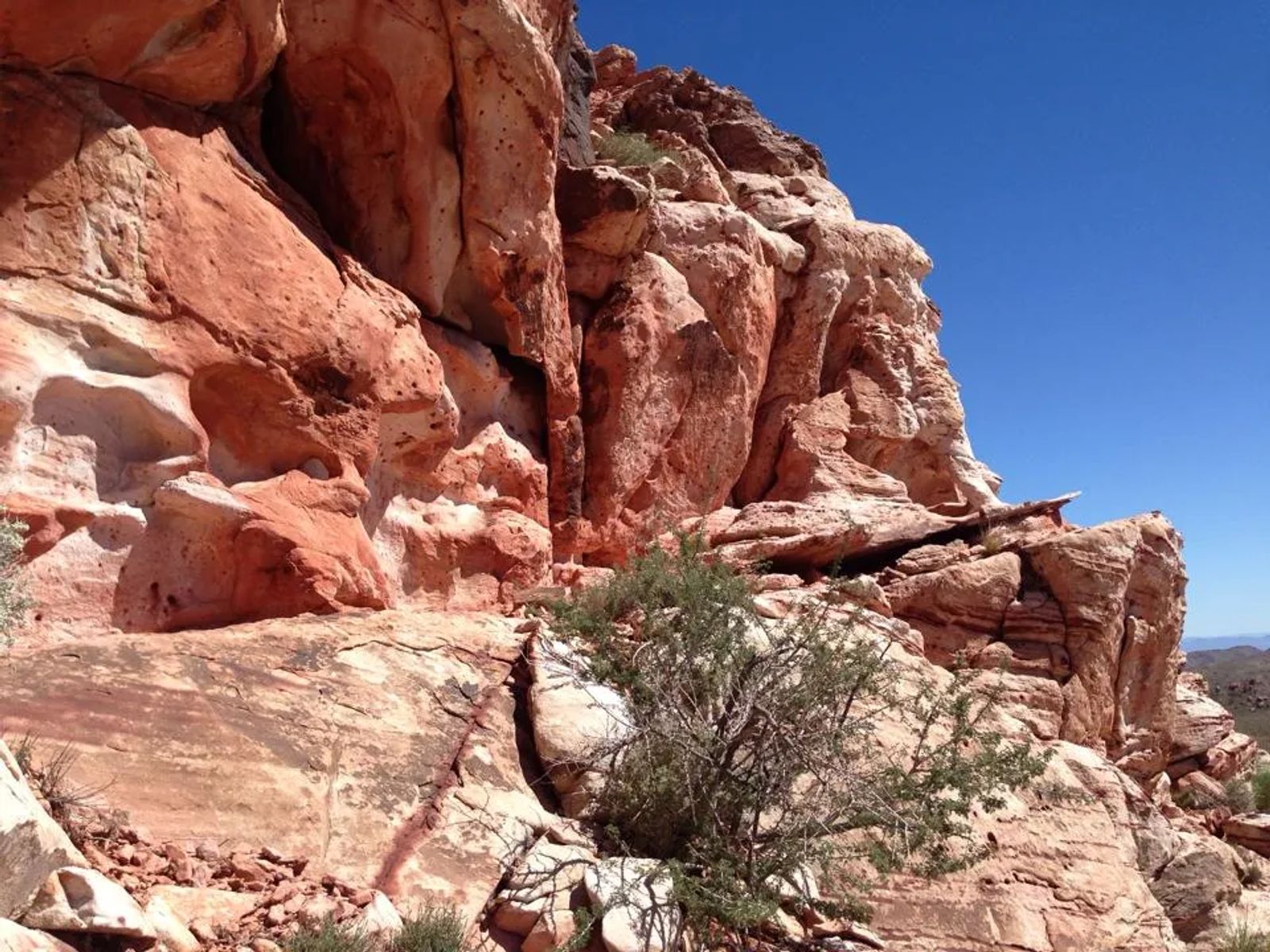 Once you discover how kind the sandstone is on your hands and feet, rock climbing because of an obsession for me. I was never a competitive person about it, I just liked getting to the top of the mountain away from everyone & enjoying the view. For those who are avid climbers, there is the climbing conference called the Red Rock Rendezvous, where climbing gear companies, professional climbers, guides and the best of the best will teach you how to climb from beginner to expert. Check out the Red Rock Rendezvous Facebook Page for the most accurate dates on the Rendezvous.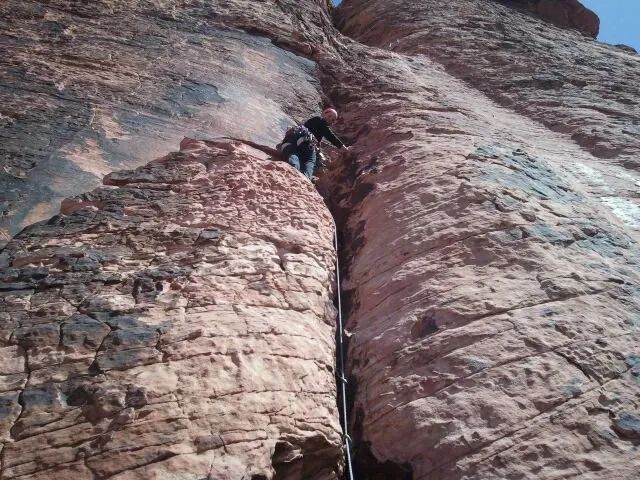 Lake Las Vegas
This vast Desert Oasis has some of the best Instagrammable spots! The man-made lake is nearly 320 acres large, with a magnificent Hotel overlooking the lake. This lake boasts a plethora of water activities, massages, golf.
The water activities include Flyboard & Jetpack experience, Paddleboarding, Kayaks, Pedal boats, electric boat rentals, La Contessa Yacht Reservations, Rowing club, and last but not least the Las Vegas Dragon Boat Club! With all these activities I can imagine it would be hard to know which one is the best. My favorite activity was with my dear friend Chanelle, doing Stand Up Paddle Boarding.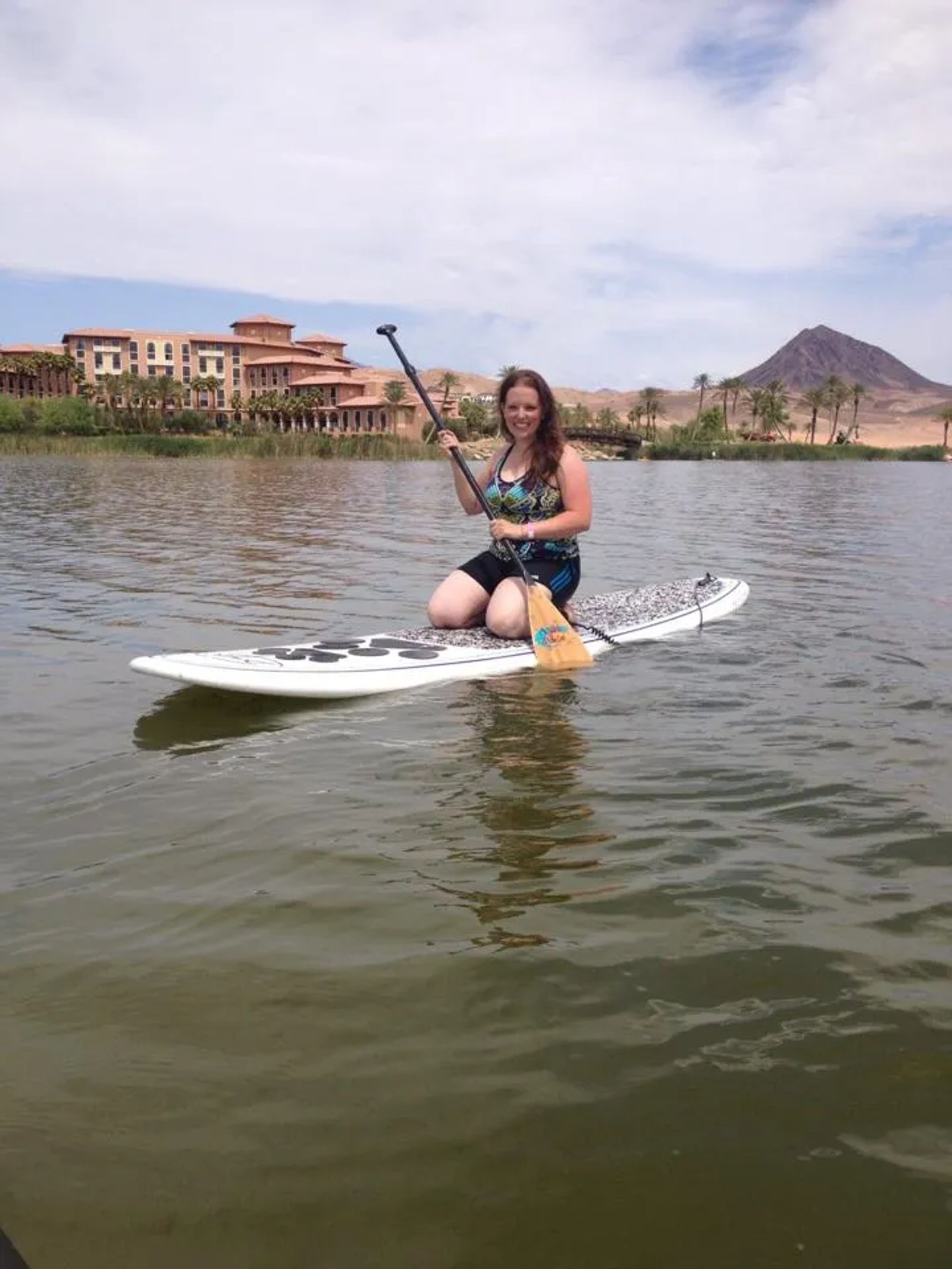 It was our first time going, and they provided ample instructions, were kind and helpful and was surprisingly so relaxing! There are so many little nooks and crannies to go and explore, but be careful on windy days as it can blow you too far away from the dock. The wind in the Vegas/Henderson area can be a bit relentless. If it does get windy, you have a free pass to the pool where you can listen to live music on the weekends and sip on a Pinacolada under the Swaying Palm Trees. Now that is a perfect way to spend your vacation!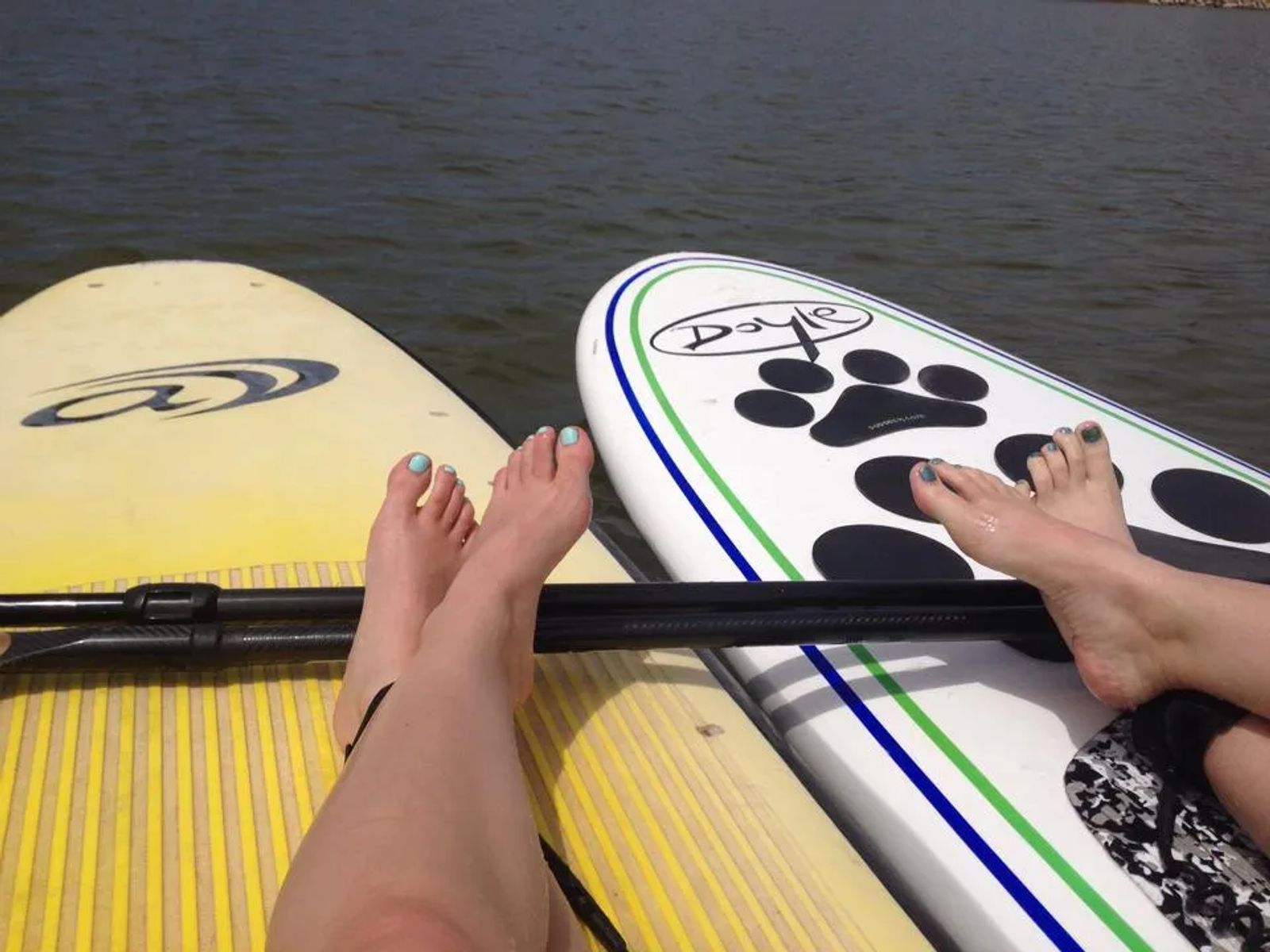 There is also a well-established community in the area, with plenty of local hangouts that will likely cost you less than what you pay on the strip. Be sure to check out the events at MonteLago Village, and the Concerts on the Lake which is a huge hit in the summer for locals.
I have always wanted to stay at the Lake Las Vegas Hotel if you would like to book a room - make sure to check out the Hilton and Westin Hotel Booking sites. (This is not a sponsored post, it truly is one of the magical hotels I would love to stay in at some point).
It is no secret that I love the outdoors, so including a hike or two is a must. I know what you are thinking.....'Hiking in Las Vegas! It's too hot'! In reality, the heat is not as bad as it seems. You get up around 6 or 7am and then during the hottest part of the day you are by a pool or a lake, and then you finish out the day with something fun. The Mt Charleston hike is a great one to do any time of year, during the winter you may get snow, but during the summer it is a perfect hike for cooler climate at a higher elevation.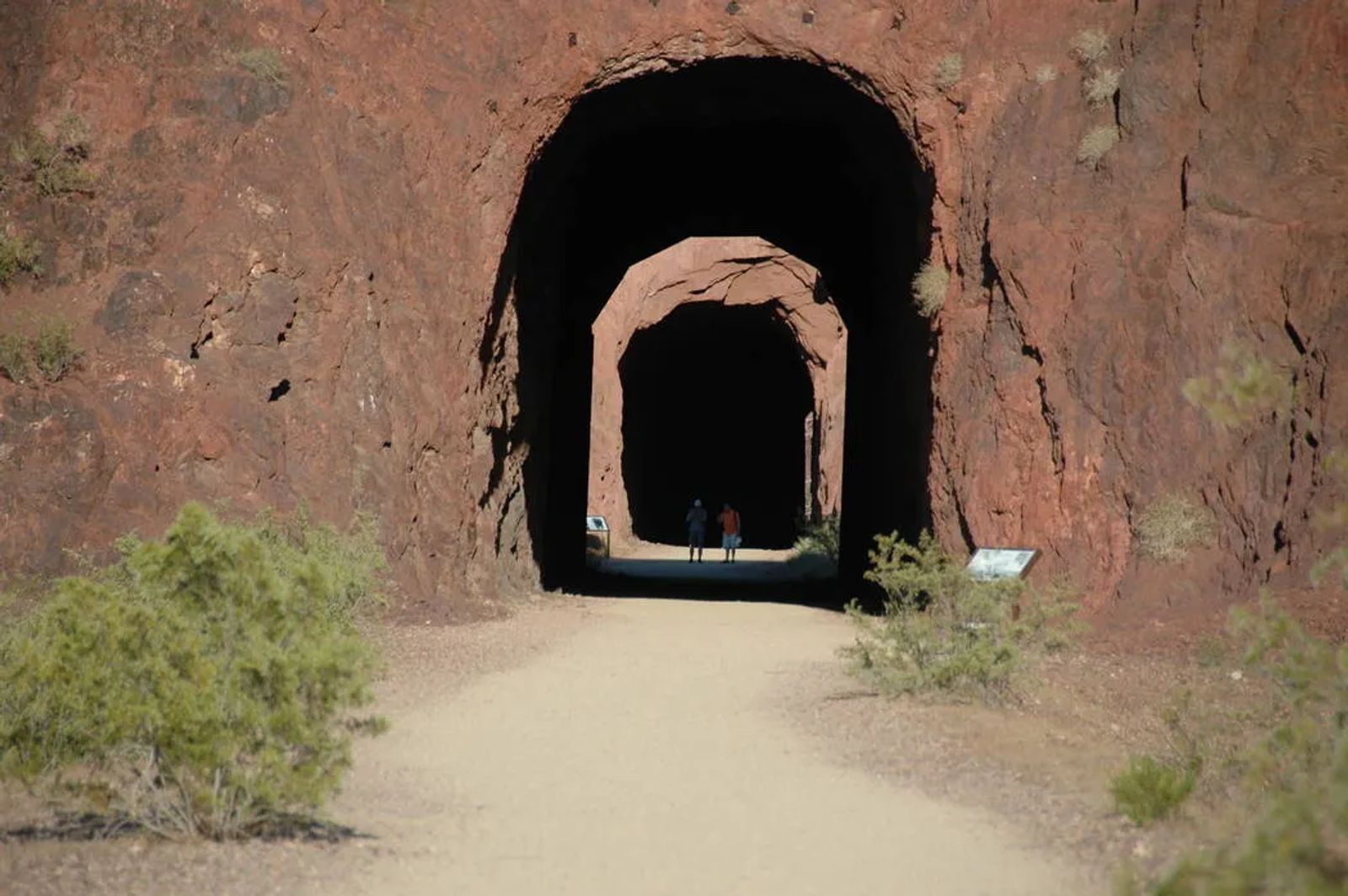 End the day with a hike through the tunnels, it is a little creepy at night because it is so dark, and I'm pretty sure there are bats that live in those tunnels now. What are the tunnels you ask? Well, this place was where the old train tracks used to be. They have since removed the train tracks but you have 7.1 miles of scenic hiking that takes you right up near Hoover Dam. The best part about this trail is that you can take your dogs :) It is also a place that is commonly used for photo shoots.
How to get to the tunnels: Take 93 South to Boulder City. Turn left on Lake Shore Drive. The trailhead is about 500 yards down Lake Shore Drive on the right.
Visit Railroad Tunnel Trail and Mt Charleston Trail for more information on this hike and others in the area.
On the Nevada side of the Hoover Dam, as you are wandering around, you will find a flagpole with two winged statues flanking it. These statues are a tribute to the men who built the Hoover dam in a time when technology was not so abundant, a monument in its own right. These statues are said to represent "the immutable calm of intellectual resolution, and the enormous power of trained physical strength equally enthroned in placid triumph of scientific accomplishment."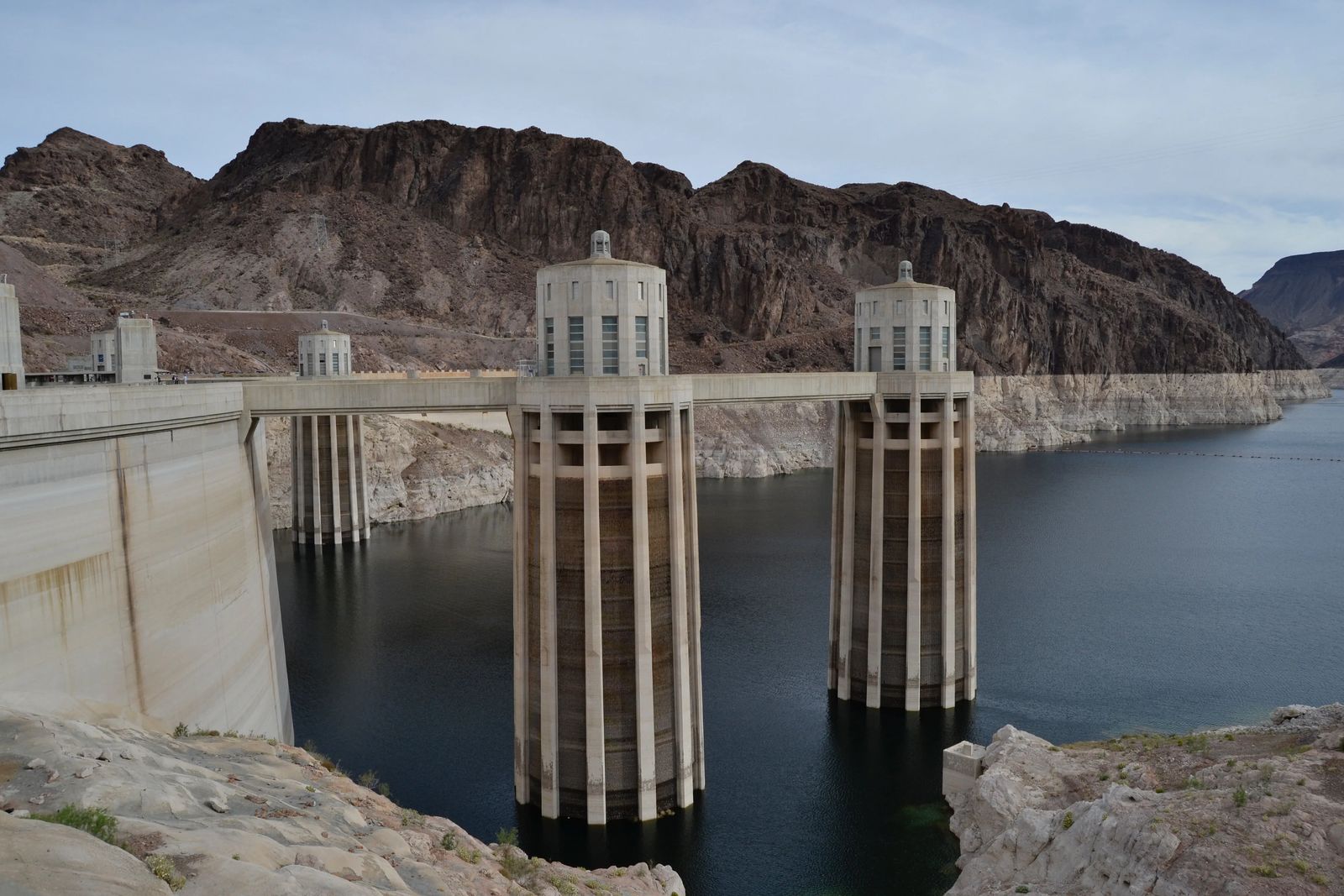 Be sure to book a tour of the Dam while there, must be booked 24 hours in advance & may be canceled at any time if there is even a slight question of safety. You will see the inner workings of this magnificent piece of engineering in a time when calculators and computers didn't do the work, it was the hard labor of hundreds of men and their uniquely gifted minds that constructed the largest reservoir dam in the world (at that time) in 1931.
If you want to see Hoover Dam from Lake Mead side (the reservoir side). I would suggest renting a jet ski or two and enjoy your day frolicking around on the water. There are also party boats, speed boats, sport fishing, camping, picnic sites, and short desert hikes near the lake that will get you incredible views of the towering mountains surrounding the 16th largest man-made lake in the world.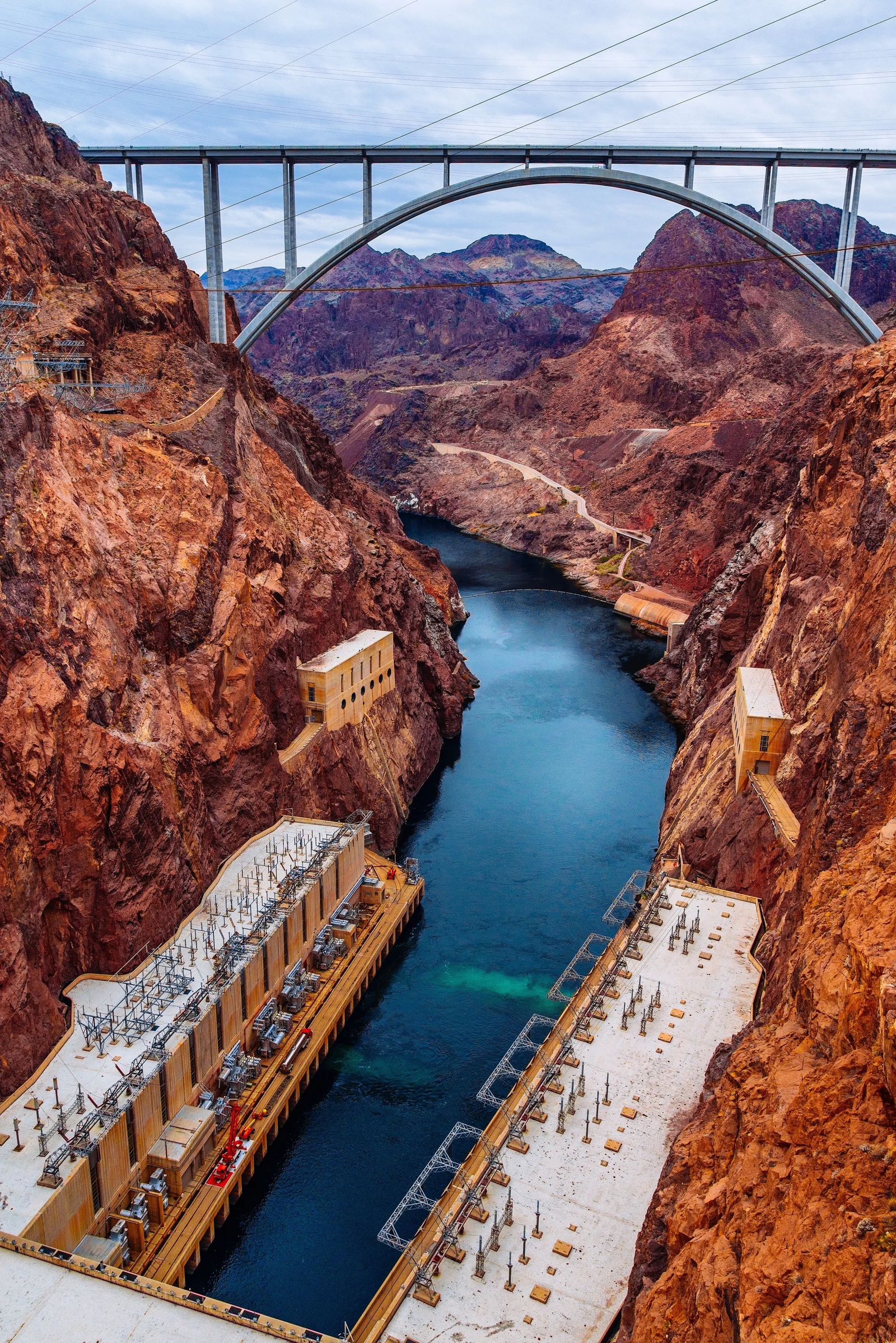 Valley of Fire
This was the most surprising thing for me to see while in Vegas. Las Vegas and the Henderson area are known for being windy and extremely hot in the summer time. going to a place of rocks in 117-degree weather isn't the smartest idea & I also thought 'well I can see red rocks at Red Rock National Park', but I was coaxed into going to the Valley of Fire and am so glad that I went.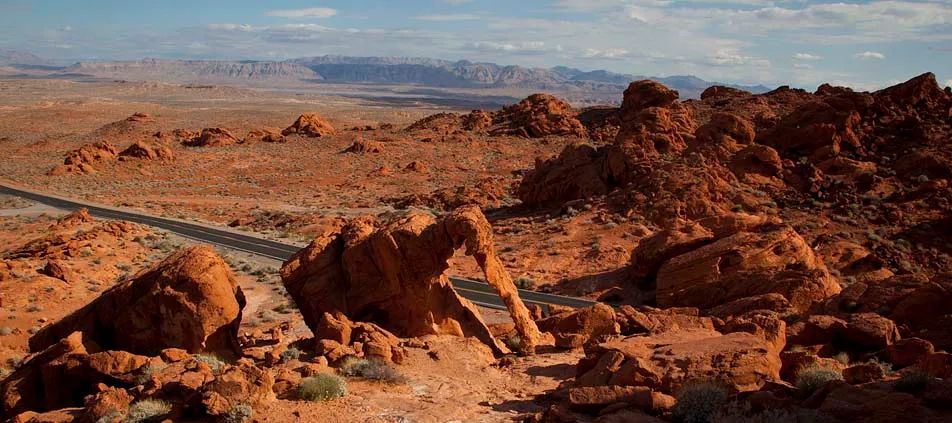 This place has more history behind it than you could imagine! This is where the Indians lived with their natural streams and easy hiding places with foliage and places for their livestock to graze in peace. It was also the hideout for some notorious wild west quick slingers as well.
Lion Habitat
How often have you gone to Trip Advisor and found something incredibly unique listed there about your hometown or current place of residence that you have never been to? This was one of those items for me. The Lion Habitat is a way out from the strip, but these Lions are the retired MGM Lions.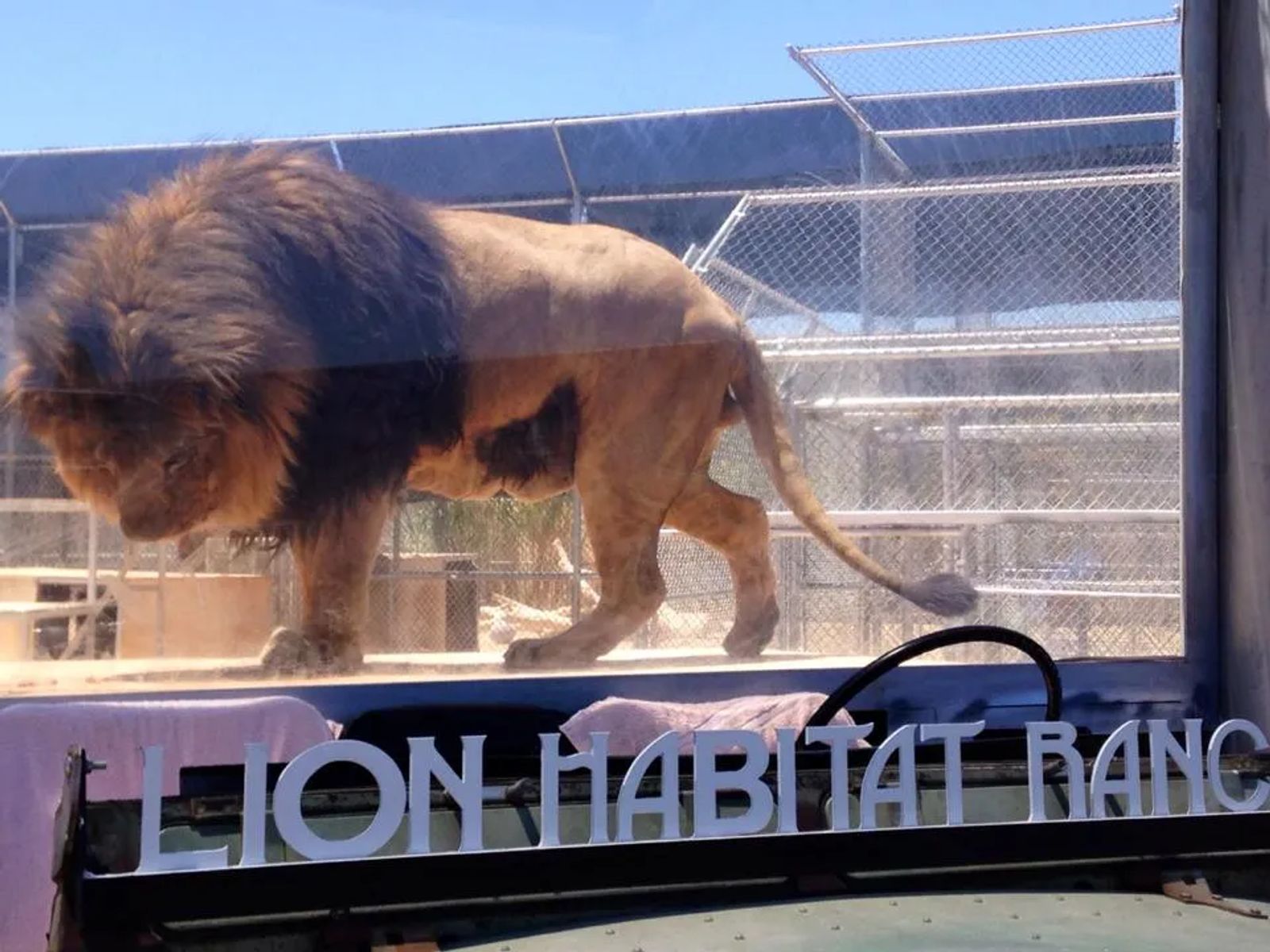 I felt really sad for these Lions actually. They are required to work for the casino and then get put in cages and wood crate boxes behind fences to live out the rest of their days in the sweltering heat of the Las Vegas desert. I guess Africa is hot, but I dunno, just made me sad to see them like this.
It was really fun to see them up close and personal, but with how much the MGM Casino & Hotel makes.....you think they would give them a decent home to retire to at least. If anyone knows more about how the MGM and the other casinos take care of their animals after they get too old to perform, please let me know in the comments below.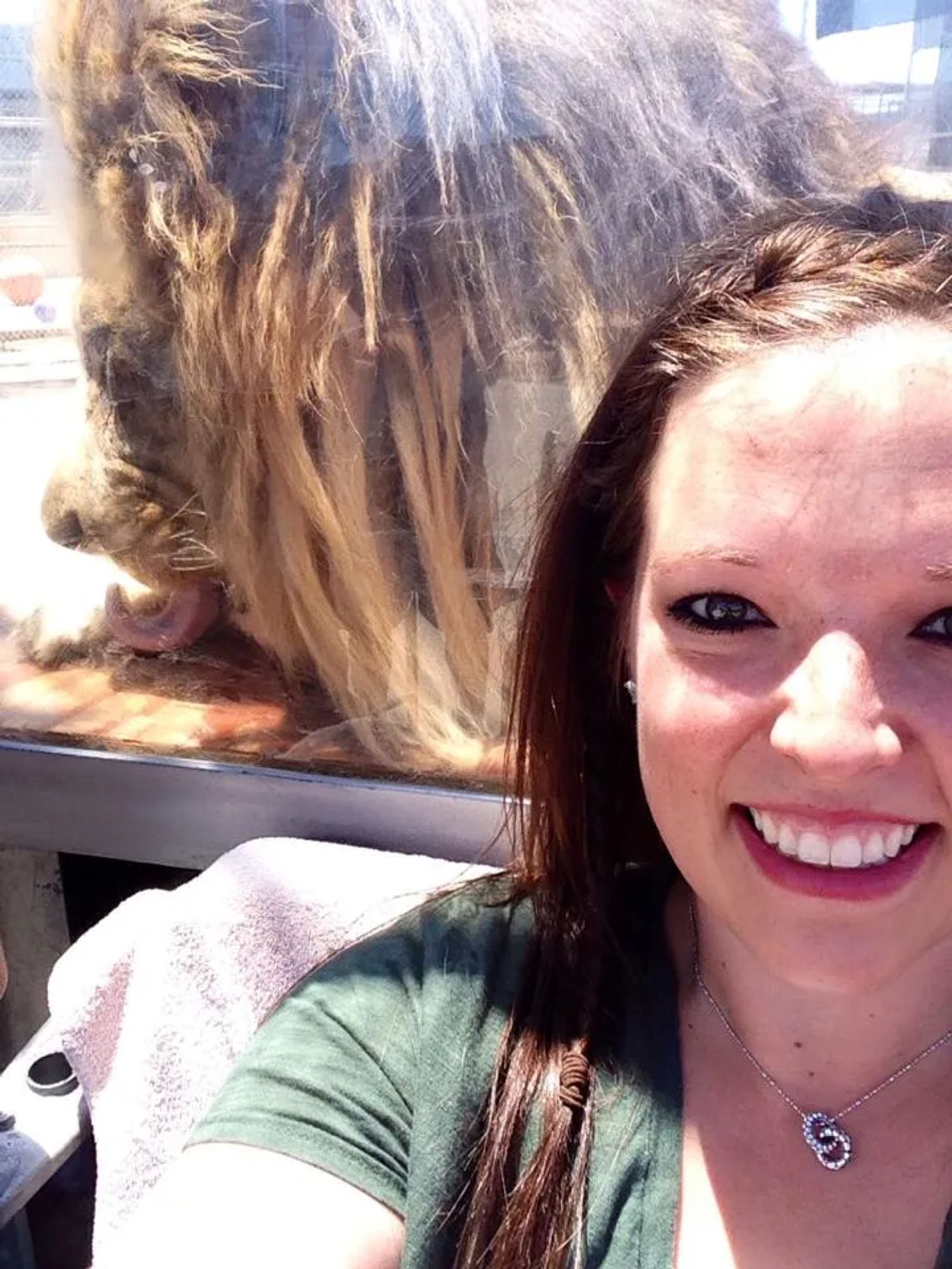 This place is fun to visit if you are going to play with the cubs for 30 minutes to 1 hour with trainers in the same vicinity. The pricing is quite steep for 30 minutes, or you can book small birthday parties or something and it is much cheaper.
I found it interesting to see them up close, but sad at the same time. So if you choose to go and visit these animals, check out The Lion Habitat Website.
What Happens In Vegas....Is Up To YOU
You don't have to get plastered on the Las Vegas Strip every time you visit. There are plenty things to do off the las vegas strip with beautiful landscapes, and vistas that will allow you to enjoy nature and stay out of the Emergency Room or empty your bank account on drinks. If I were to make a tour of these places I would start at the Outlet Shops, then go to the Lion Habitat, next head over to either Red Rock National Park for some hiking, or to the Valley of Fire to explore their trails, End up back at either Town Square or Green Valley Ranch and enjoy some activities and entertainment to wrap up your evening.
As Always, Happy Travels, Happy Tales, and See You on the Flip Side!