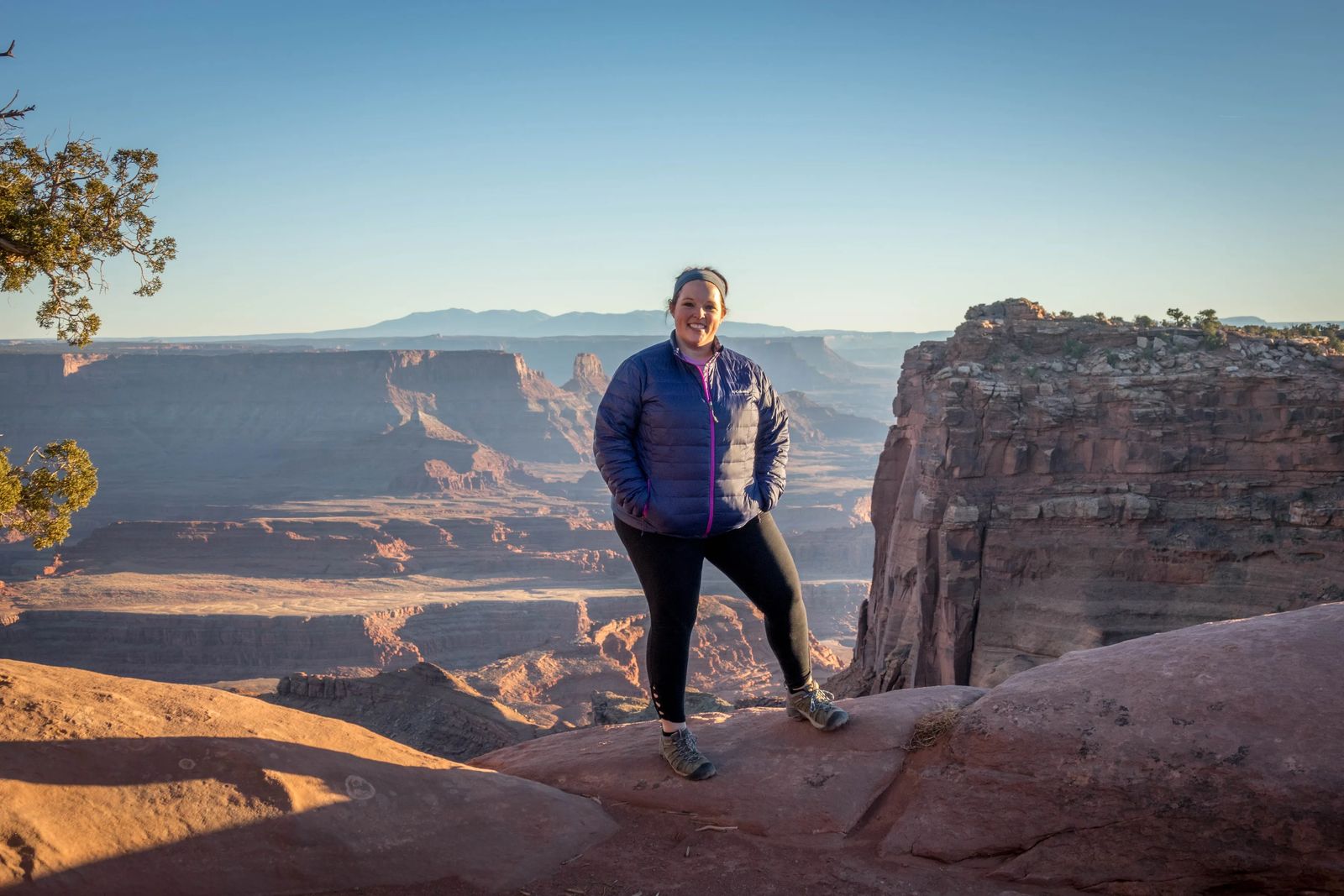 Tips For First Time Female Solo Travelers - (From a Panel of Female Travelers)
Being a first time female solo traveler is a very scary thing, and can cause a lot of anxiety - yet it also will be the best thing you could do for yourself. There are so many things I wish I would have know before taking my first Solo Trip to Jordan to see Petra with a tour group; or my first true solo travel to Edinburgh when I stayed in a Hostel. So Here are a few tips for first time female solo travelers from across the globe, things they wish they would have known before traveling solo.
Have A Set Of Rules You Follow
I was so nervous to travel solo to Edinburgh, as I was recovering from my rape in Texas and was trying to push myself back out into society. I was terrified to stay in the mixed dorm, to walk around the streets of Edinburgh on my own at night. So I set a bunch of Safety Rules to Stay Safe While Traveling Solo. These are rules I ALWAYS follow, no matter who invites me to a particular occasion, or what opportunities come up. No experience is worth compromising my safety. This doesn't guarantee that you will always be safe, because humans will be humans - but following certain protocols will decrease the statistics for you.
If you are stuck in a scary encounter with a male that won't leave you alone, read about my own experience when in Den Haag and how I evaded a potential predator.
Despite the risk, the contributing factors of my past, I don't let fear get the better of me. When you push yourself past your comfort zones, have courage, the gift of traveling alone can truly change your life for the better.
Take It Easy, Don't Rush The Experience Be Prepared To Let It Shape Your Personality
Before I took my first solo backpacking trip, I remember myself being a very unassertive person. Even if I was self-confident, I used to think that saying "no" to someone is just wrong and I should do everything to make everyone happy but me.
And then, I felt I HAVE to take that trip (and many more!) far away from people who tell me how I should live my life. And that was the best thing I could do for myself. I was in Asia alone with my thoughts, feelings, insecurities, and dreams. No one could tell me what was wrong or right.
Don't Hold Back, Get Outside Your Comfort Zone - Things Will Work Out
Before embarking on my first long term solo adventure, I had always been quite uncomfortable with the thought of being on my own. I rarely spent time alone and struggled to see the beauty in my own company.
My first six-month solo trip showed me how to enjoy the moment I was experiencing through my own two eyes, without the need for another person to validate the enjoyment or happiness I was feeling. It allowed me to become my own best friend and to truly appreciate my own company.
It became clear over time that there is value in experiencing travel both in the company of others, and on your own. If I had known how unique and special it would be to have those travel moments with just myself and my own internal thoughts and reflections, I never would have been so terrified of being alone.
Contributed by Caitlyn from GirlSeekingPurpose.com
Don't Listen To The Naysayers
Having traveled alone for over 30 years, I still can look back at my early adventures as a solo traveler in my 20's when solo travel wasn't widely accepted and one important thing I learnt is not to listen to naysayers. But how do you deal with negativity when this comes from your family or close friends? I have experienced this. And while at the beginning, it may sound discouraging, my tip is always to try to turn this negativity into constructive criticism. Be open to discussing it and telling how you think. By showing that you are a responsible woman and have well researched your destination, and how safe it is, it will help convey trust and confidence in those people around you. Finally, the main trigger to negative feelings towards solo female travel comes from irrational fear or excessive concern about security. So don't overreact and instead show from the beginning how responsible you are about your choices.
Contributed by Michela from RockyTraveler.net
Learn A Few Words In The Local Language
Have you heard people saying how rude French are to foreigners? I'll let you in on a secret: they are not! The issues is that they want visitors to embrace their culture and not for them to expect English everywhere! So, learn a few words of the local language. I can't tell you how much of a difference just a couple of basic words make. People react so well when you at least try! This means it'll be easier to interact with locals and make more friends along the way. Start by hello, thanks and please, and ideally "I'm sorry I don't speak (insert language here), do you speak English?". I guarantee you'll get a ton of smiles, you´ll learn more about the culture of the place, and you'll feel welcomed, no matter where you are in the world, which is especially important when you're traveling solo.
Contributed by Coni from Experiencing the Globe
Don't Be Afraid To Be Alone
Even though you are traveling on your own, that definitely doesn't mean that you will be alone the whole time. Having experienced both solo travel and couple travel, I've found that I meet many more people when I am traveling by myself.
Staying in hostels is a great way to make friends while traveling. Choose a hostel that has common areas or that organizes dinners or other activities, as this will create more opportunities to meet people. Offering to cook for your fellow travelers in the communal kitchen is a great way to make friends.
While hostels are great for meeting fellow travelers, Couchsurfing is a wonderful way of meeting local people. Your hosts will often be able to give you insider tips on the best bars, restaurants and little-known sights to visit too. Meetup.com is also useful for finding out about local events that you can participate in.
Contributed by Wendy from TheNomadicVegan.com
Live Like The Locals
More and more people are seeking localized experiences, and wanting to know how a place is special not because of the landscapes, but the people. Even Airbnb has capitalized on trying to "live like a local", but what if you want natural encounters and still want that peace of mind before you embark on your solo trip as a female?
During my first solo female travel to India, the place where it is seemingly dangerous for women, I sought out locals in unlikely places like Couchsurfing. I didn't use the place to stay with hosts because I was not comfortable then and was still easing myself to the world of couchsurfing and solo travel, but I used it as an avenue to connect with locals for a meet-up instead.
The meet-ups turned into full-blown adventures, getting invited to their parents' house, or into help with dealing with the country's chaotic transportation, and all this would not have been possible without a local. Hence, whether it is Couchsurfing, Meet-Up.com or even Airbnb, just a simple connection with a local and a little curiosity will help you ease your solo travel worries.
Write Down Where You Are Staying
There is this stereotype that women can't read maps or navigate very well, but orienting oneself is just another skill you can learn. Being independent in navigating the world around you teaches you self-reliance, which is extra important if you intend to travel the world alone!
When I traveled together in tour groups, I would often depend on the leader to know where we are and where we're going next. This is why to this day, I can't visualize where I've been in Paris. When I traveled with other women to Helsinki, they delegated the task of orientation and route-finding to me. That's when I started to really learn how to connect the map to the real world.
When I started traveling alone by hitchhiking, I used to do it without a map. I often relied on verbal information from local people, which was often wrong or not useful for my purposes. Eventually, I found an offline map app that helps me massively in getting around and measuring my environment. That's how I managed to hitchhike around an area affected by mudslides on the road to Lima in Perú, while other travelers were perplexed and didn't know what to do next.
So if this is your first time traveling solo as a female, keep these things in mind, be kind to yourself; grab onto your courage and take one step at a time. Your mind will ALWAYS want to do what is safe, and keep your protected. This is what life is, pushing past that blockade of safety, grabbing onto that courage and living our best lives.
It won't always be sunshine and roses, there will be hiccups, there will always be worries - but when you let go of the control of needing to know what the next step will be - solo travel can be a beautiful and life-changing thing.
To all my ladies out there.... dig deep, get that girl power engine going and never let fear determine your future.
Like it? Pin it :) Sharing is Caring