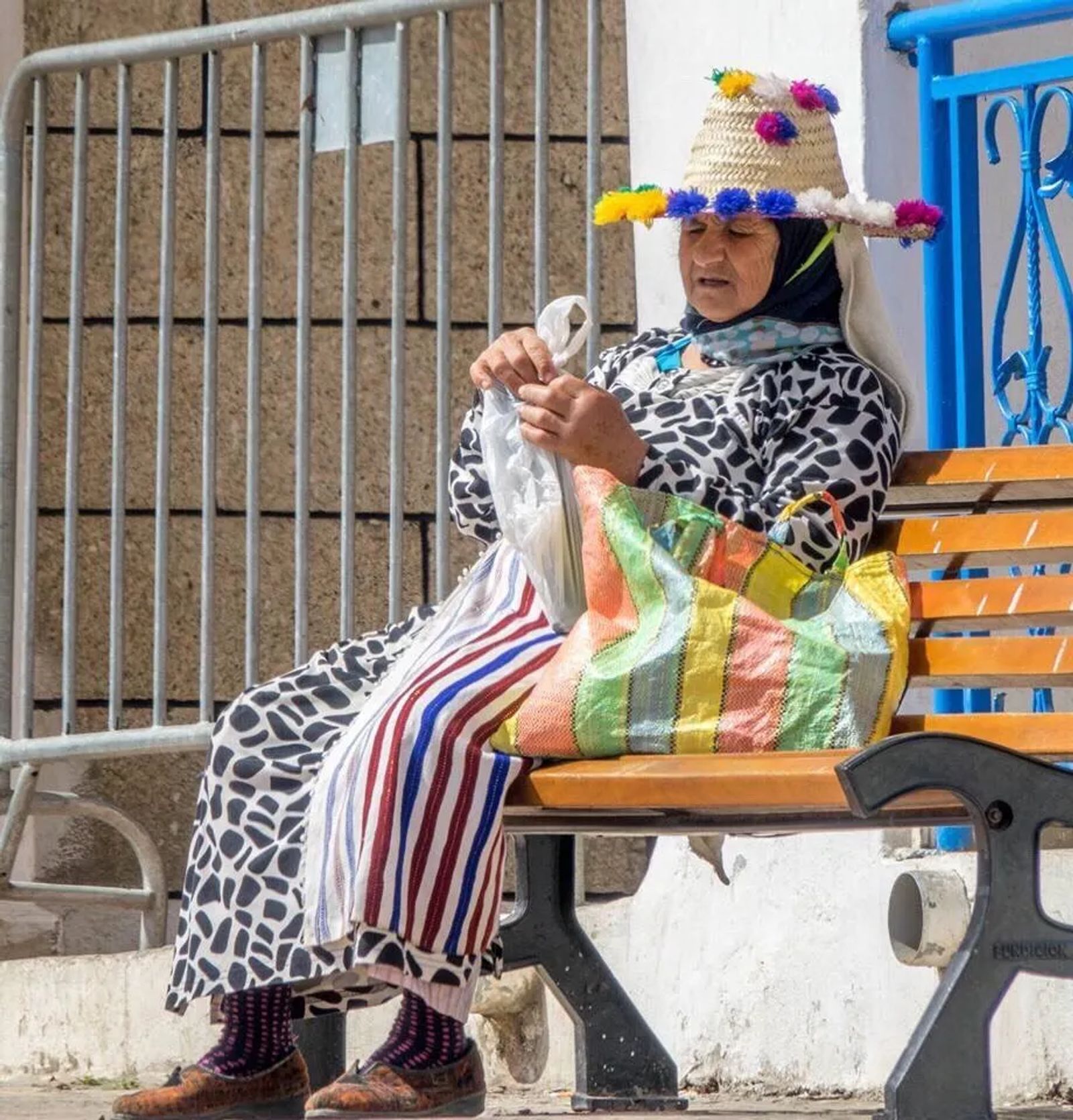 Who are the Berber People?
The History of the Berber People The Berbers have been in North Africa since at least 3000 BC according to scholars. Morocco is made up with the majority of Berbers, 10.4 million (40%) of the population. These can be divided into three main groups with different dialects: the Riffians, the Chleuh and Central Moroccan Amazigh; 2/3 of the Berber people actually live in rural and mountainous areas, most being farmers.
Traditionally, Berbers raise sheep, cattle and goats; some work in flour mills, do wood carving, quarry millstones, and make pottery or jewelry. Women generally do the cooking and caring for the home and children, weaving, and pottery. Today many Berber people work in Spain or France as migrant workers and send money home to their families.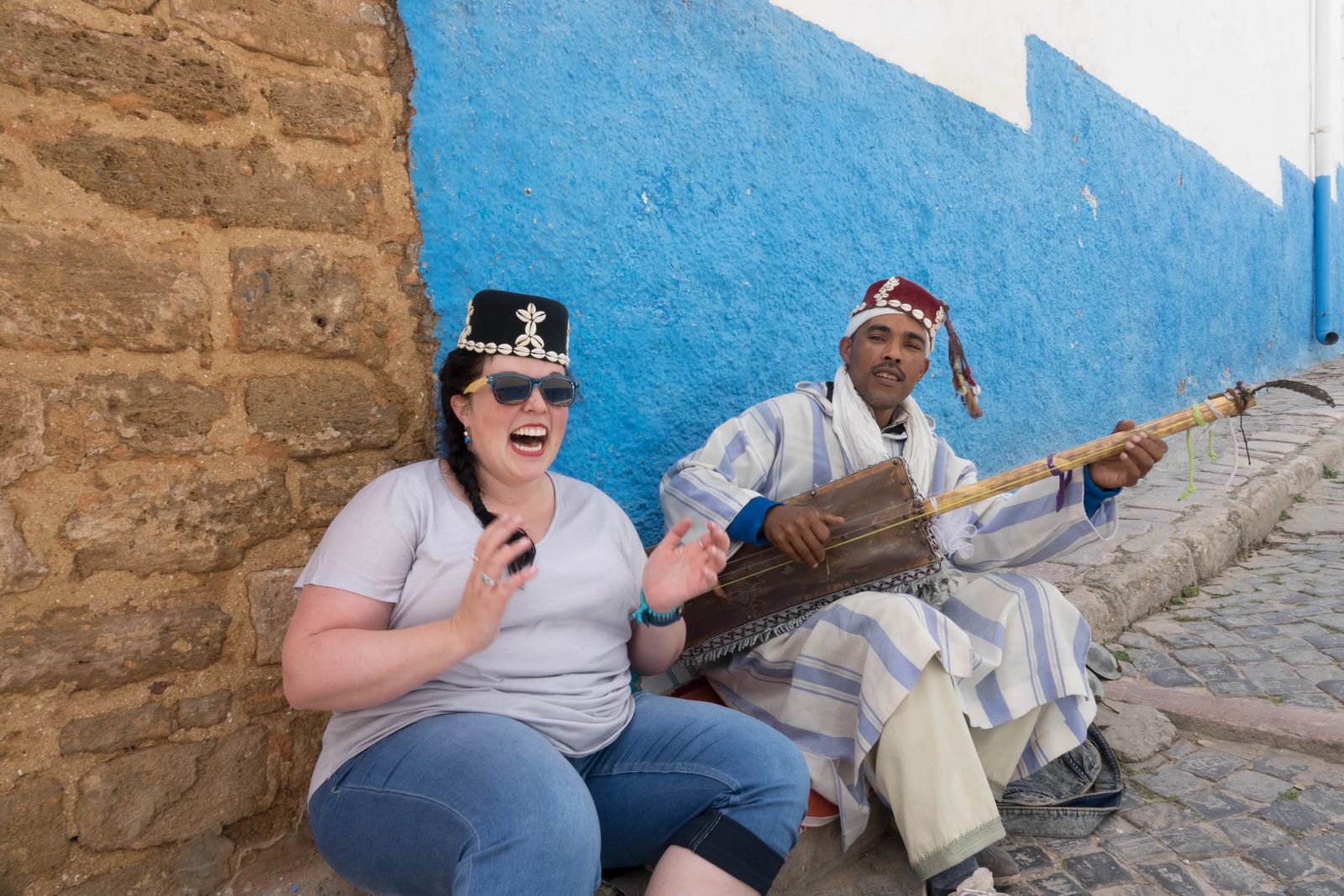 Family and Culture of the Berber People
A traditional word used in the Berber language is 'Fard', a word which literally means "The individual is nothing without the tribe". The immediate family comes first and they are the most important thing to them. Most of the time family members live together and most stay close to home. Women children and extended family actually end up working together closely in their own homes.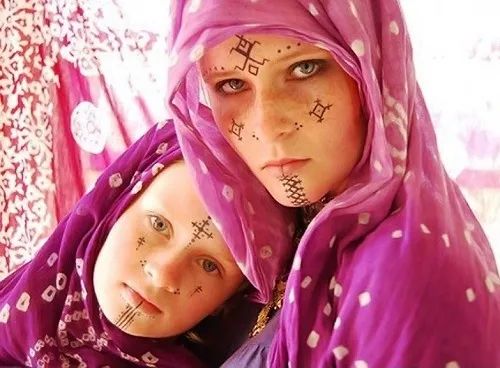 If you ever visit one of these families, be prepared to eat more food than you will ever want to eat your life (ie/bring a walker because your belly will be so full it will become difficult to walk afterward). The Moroccan culture, and especially the Berber people hold their guests in very high esteem, hospitality here is taken VERY seriously.
If you look into some of the religious beliefs of the Berber people, interestingly they actually believe in a spiritual dimension, or 'Baraka' or the positive power of the saints. It is a major source of what has inspired most artisans in Morocco and often is what helps to create the traditional designs of the Berber people.
Baraka can infuse itself into all things, at different levels, such as jewelry, talismans, ceramics, textiles; it can also be in artistic vocabulary (like song & dance), suffuse itself in plants like henna and oleander, sandalwood, saffron, and myrrh. So what is Baraka exactly and why is it so prominent in this culture? Baraka traditionally thought and used to deal with the darker forces of life, curing illnesses and protecting oneself against the evil jnoun (spirits) and the evil eye.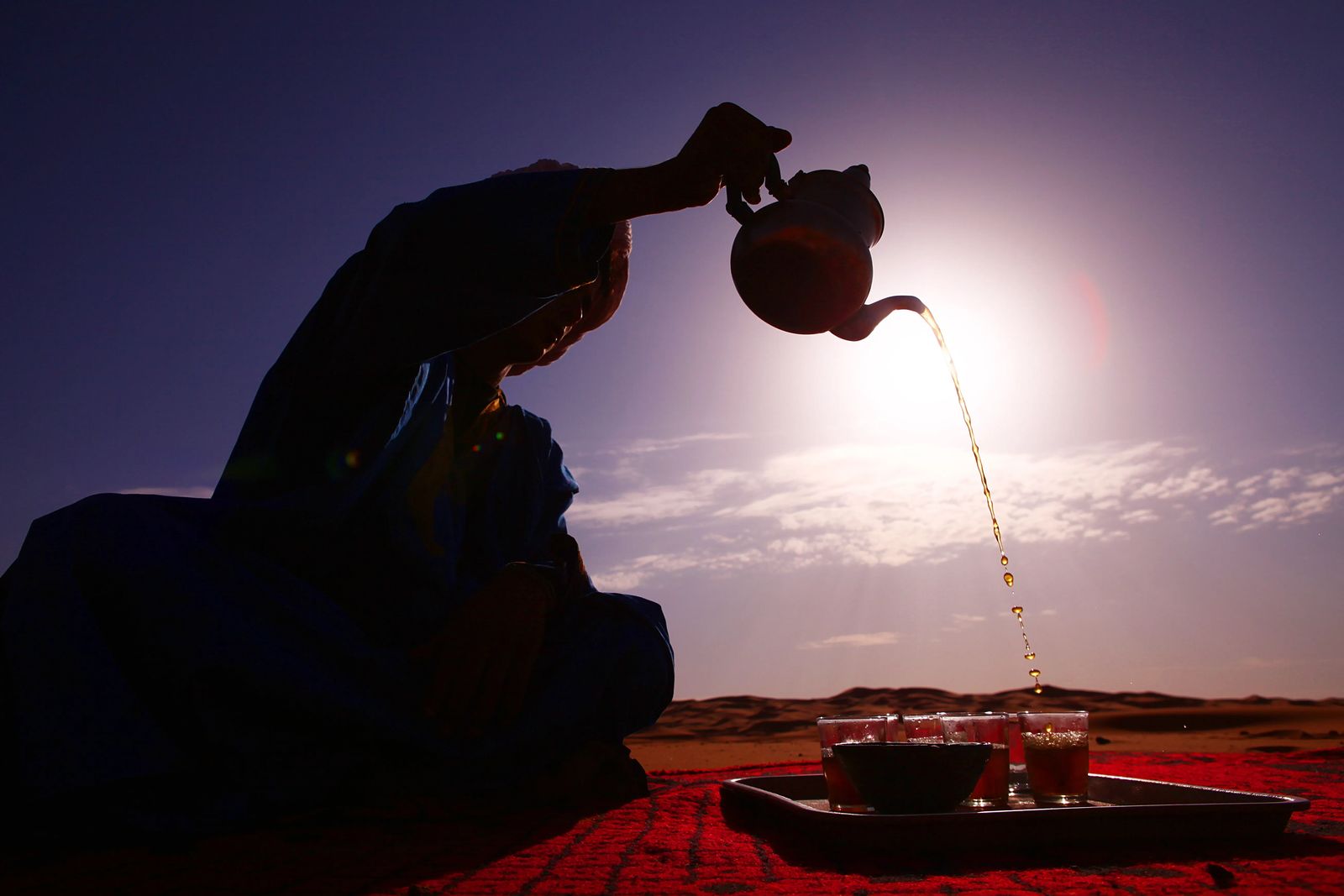 For example, I saw an adorable little boy on the street in Marrakech, and told the mother 'oh he is sooooo cute' and smiled and motioned that I wanted to pinch his cheeks. The guide I was with told me to say, Baraka, which would deter the evil eye because it is very common for mothers to be superstitious that they will jinx their children by doing this -- so saying this word can avoid the curse of the evil eye. Another example is of a Berber woman dancing in Jamma el-fna with a certain colored scarf over her head to get rid of a certain demon or bad spirit that could be plaguing her life.
Symbols of the Berber People
The Berber people commonly wear different symbols and say different words to help protect them from the evil eye. Berber women commonly would wear tattoos, jewelry, and henna with different patterns to help protect themselves; now with many converted to Islam where tattoos are forbidden, they weave the symbols into the textiles, jewelry, and henna even to this day. So if you see the designs of henna drawn on the hands and the feet of a bride, this is something that is both protecting and nurturing for the marriage that has been used and evolved throughout the centuries of use.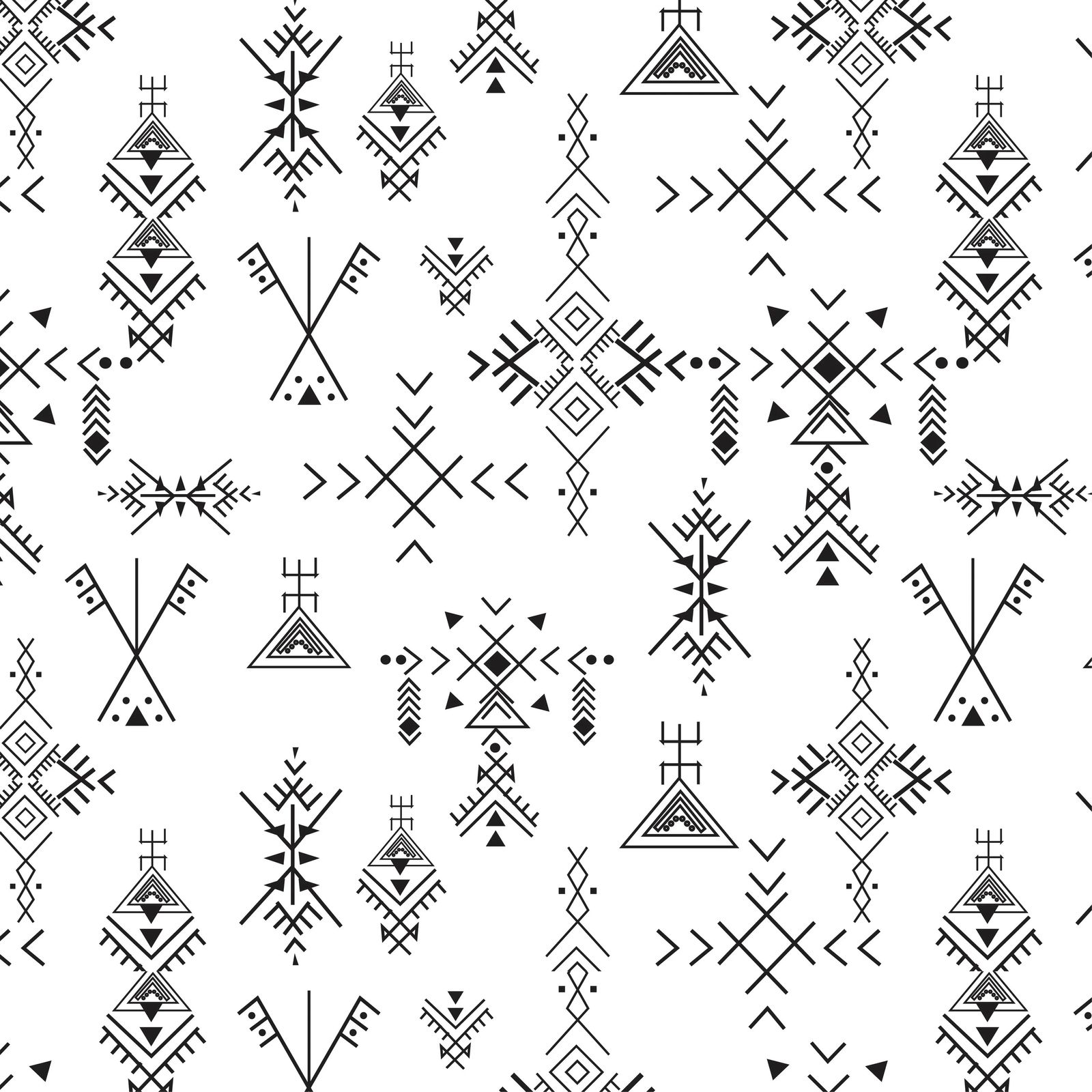 If you see photos of the Amazigh women/Berber women, you may find some with the tattoos I previously mentioned. These tattoos were traditionally placed by the family on the face as a sort of rite of passage (usually around the time of her menstrual cycle) signifying her transition into womanhood.
This would typically happen in groups, with several girls being tattooed at once, making it a very social activity. Now that Islam is so prominent, you typically do not see tattoos on the faces of any Berber woman under the age of 30.
There is actually a museum in Marrakech called, 'The Tiskiwin Museum' - where you can see some of the preserved arts of the Saharan people, and Berber people of Morocco. There is also a book to help you see what the different designs of the Berber people actually mean by -Cynthia Becker Phd called 'Amazigh Arts in Morocco + Women Shaping the Berber Identity', such as circular motifs in pink and red, colors categorized as light, resembling the sunlight, are embroidered over other motifs. They hover like the sun above the other designs, creating a composition that resembles the natural world and its plentifulness, connecting women to fertility.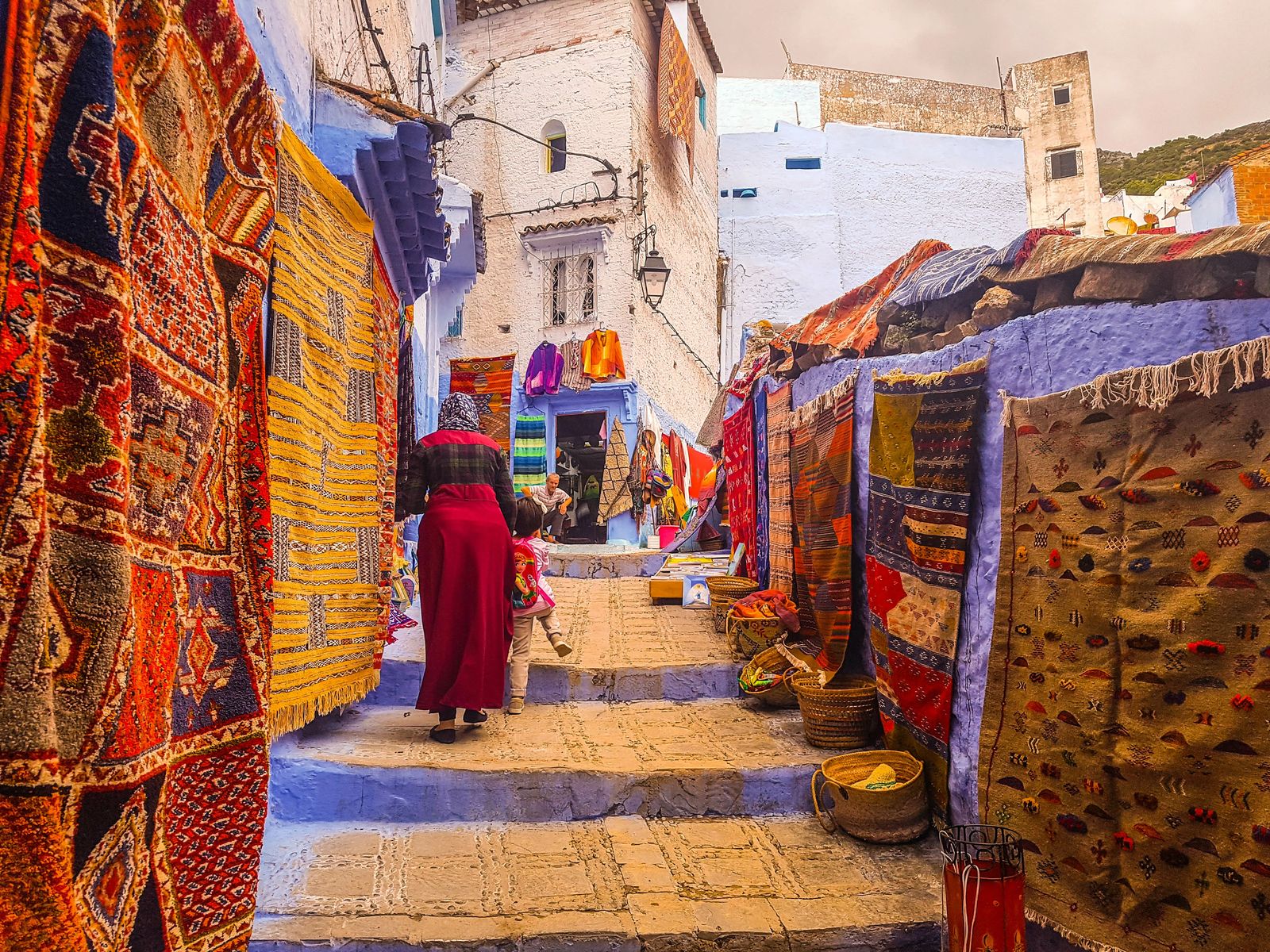 Berber Art
Traditional Berber carpets contain distinctive patterns and colors and are woven from sheep wool or camel hair.
The materials are hand washed and naturally dyed from saffron yellow to wild mint green and from pomegranate and henna. These carpets are known for their strong geometric designs and have been dated as far back as the Marinid era (Berber dynasty). Carpets in the middle Atlas generally have a traditional diamond grid. Even the wool itself is thought to have protective power.
Berber weaving is highly dependent on the female culture and is passed down traditionally within the home. The young learn from the old and are expected to learn all the different ways to weave & loop, and the different patterns, color ranges, and symbols. Historically women wove carpets for their families, and the men traditionally produced carpets that were more specialized as professional master weavers. Each tribe has a signature pattern and commonly tells a story, revealing acts of the ceremony, or designs that related to fertility and protection.
The Music of the Berber People
You may hear Chaabi Music while you are in Morocco, and this is actually a common folk or 'pop' music that is very common at celebrations and markets. Typically an instrument known as a gimbri (sinter or hajhuj) a guitar with three strings and 4 chords typically played. The gimbri has a low bas like tone, and was borrowed from the popular Gnawa traditional music that is typically known as mystical and used in healing rituals commonly.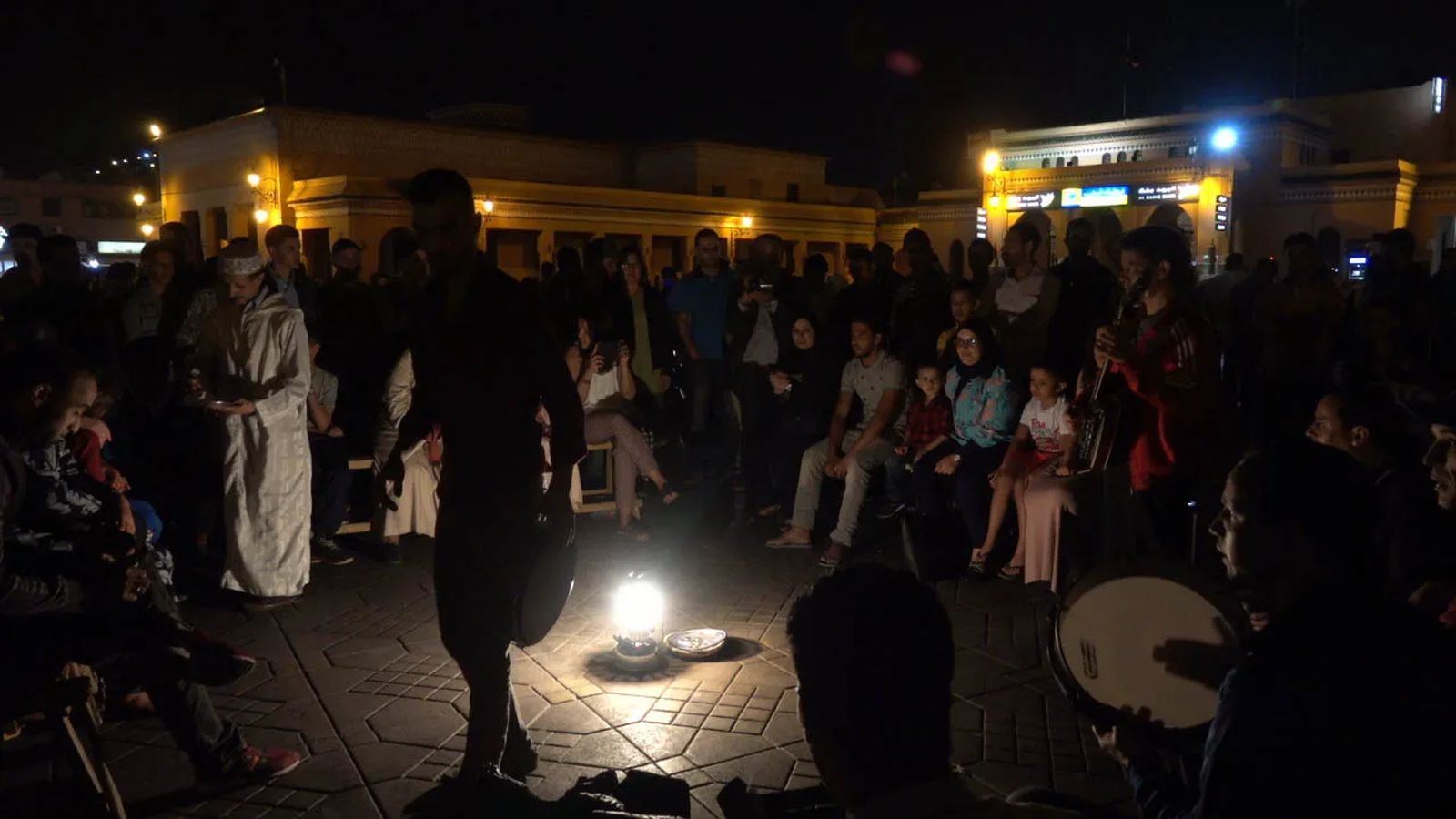 Gnawa music was brought up from Sub-Sahara African areas and is common in Morocco amongst the Berber people, especially in Southern Morocco. Other instruments used are the Lira (a flute made of bamboo), a Bendir (a drum played with the fingers) which has a snare stretched across the back that produces a buzzing sound when played, a Darbouka (single head drum held under one arm), and the Qraqeb (or karkabas)-- this is a set of Metallic castanets or a type of symbol, originating from when the slaves would clang their chains together to make music & now has been adopted into traditional Gnawa music.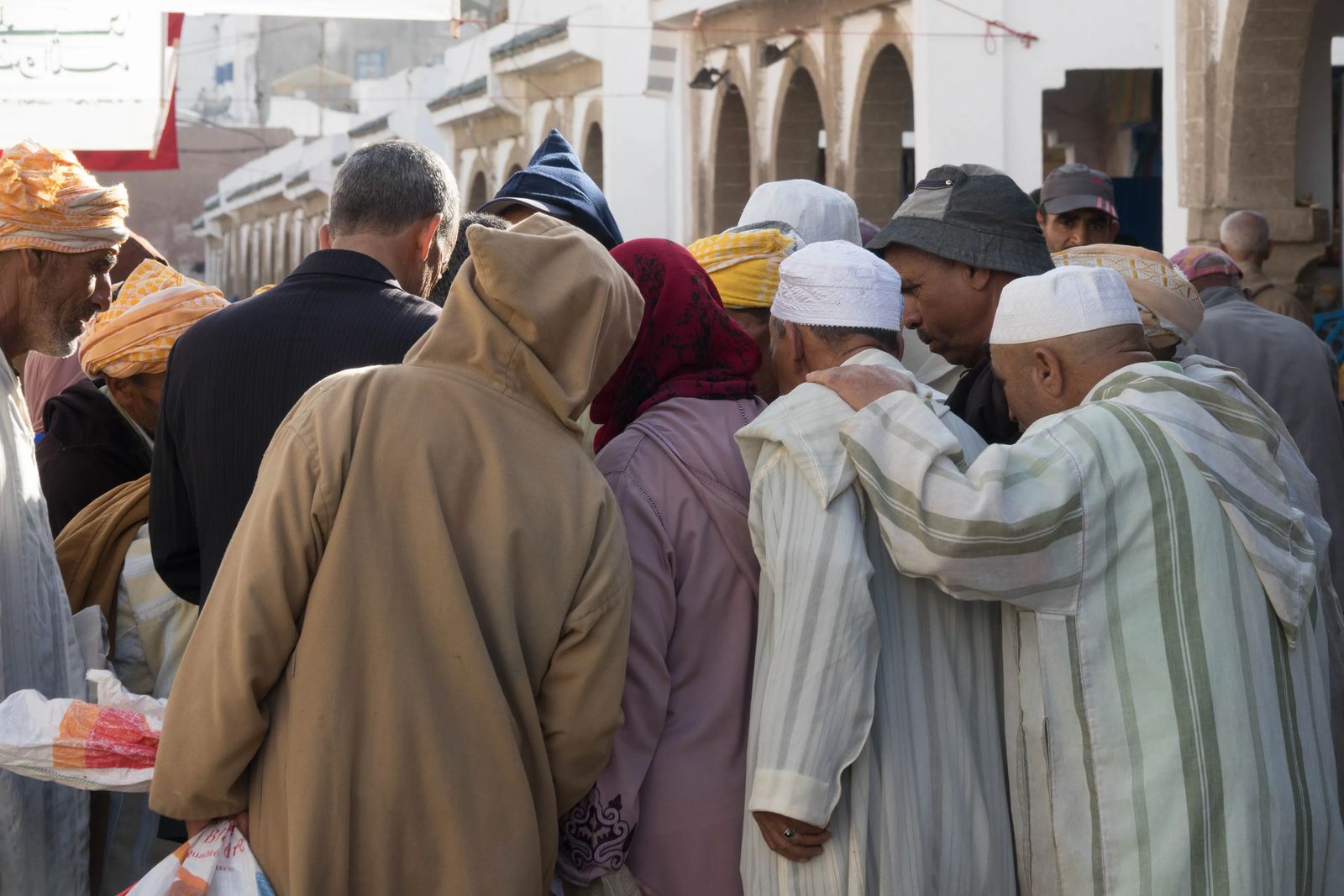 Visiting the Berber People
Overall I find the Berber people to be kind, intelligent, family-oriented, hospitable, positive, vibrant people full of life that I think most of the Western World has forgotten how to live. So if you have the privilege to meet someone who is Berber, ask them of their heritage and be sure to visit them on a Friday when the family gets together for some Couscous ;)
Like it? Pin it! Sharing is Caring ;)