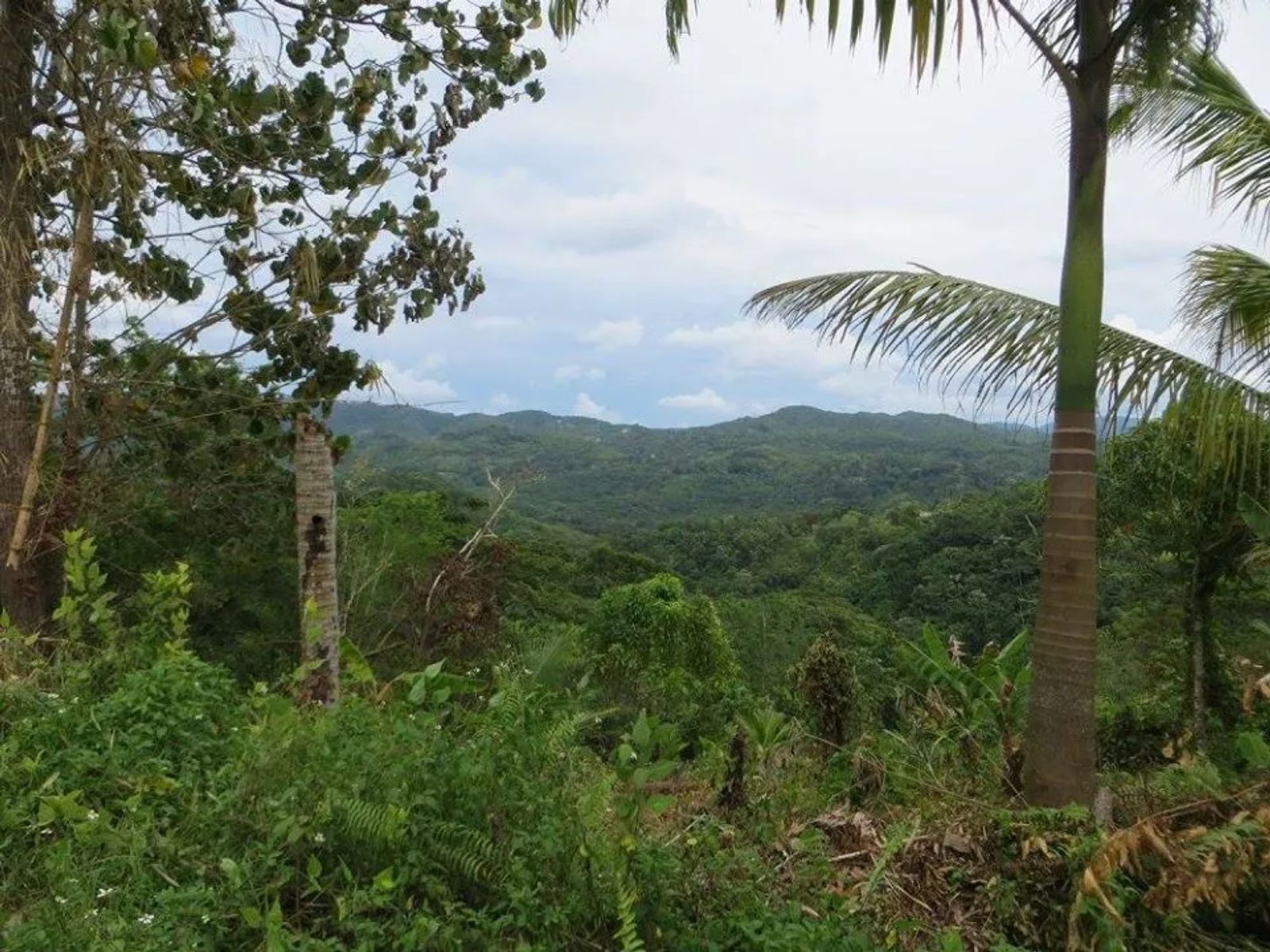 Many people who visit Jamaica are there on a cruise, quickly stopping in for a few hours near the ship without truly getting out into the countryside. This is why I decided to write about a few hidden gems in Jamaica that most visitors never see such as Mayfield Falls, the H'evan Sent Zipline, Secret Falls, Rasta Highlands and the Blue Mountains. Hiring a local to guide me around was the best decision I have ever made. It was incredibly moving to see how the locals lived, their relaxed way of life, and how they don't have much, but as they say 'we have everything we need'.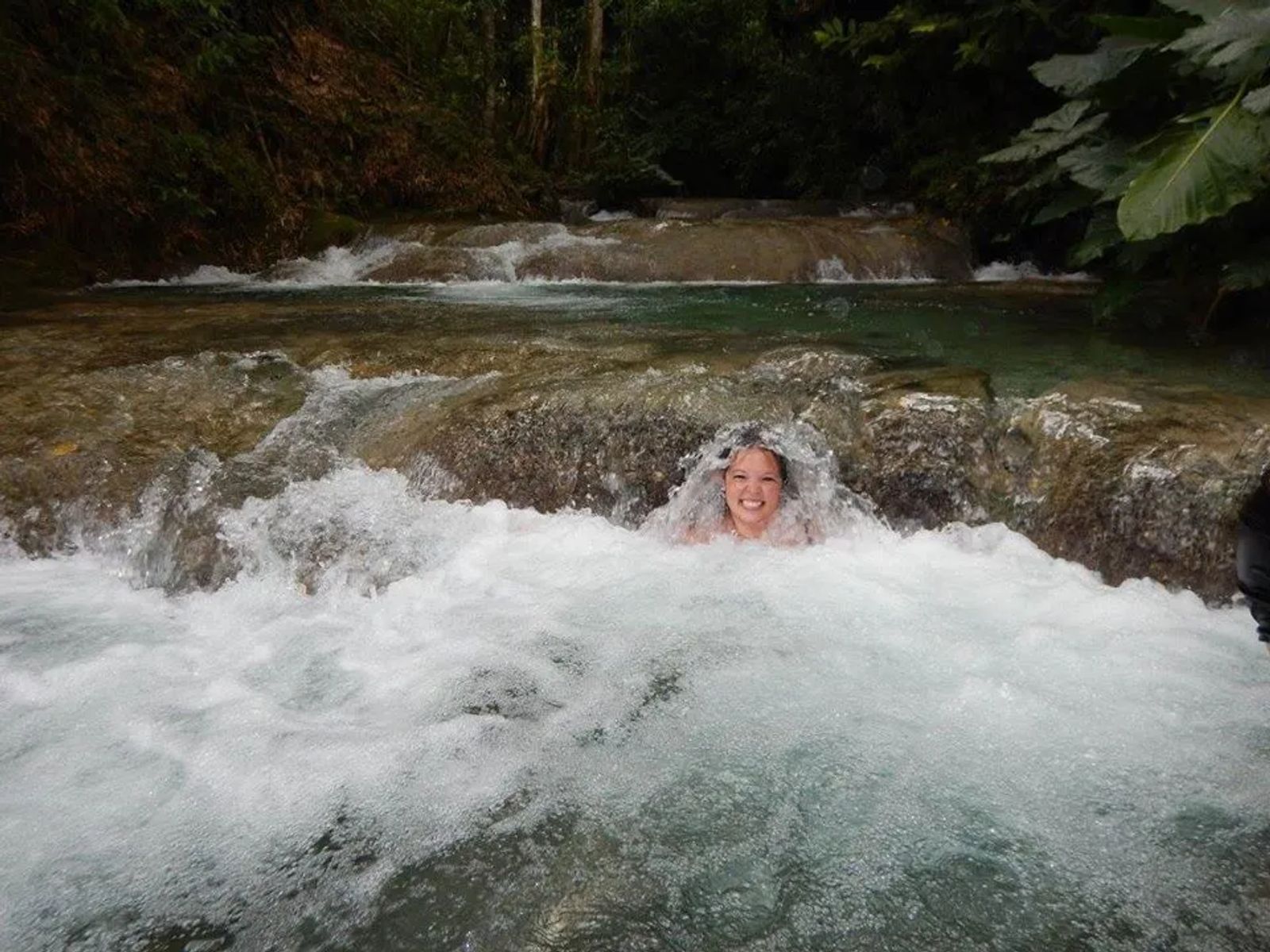 Mayfield Falls
Just hiking up to these falls is amazing! You see, you actually have to hike, swim and climb up this river, with these little pools-- that actually aren't so little. You typically have a guide that you pay around $20 for near the entrance (which takes about an hour to drive to); and then at the entrance you have some great souvenirs & a place to change your clothes, some makeshift lockers (I recommend putting valuables in the car you came in, locked nice and tight). Make sure to bring some good water shoes, because the rocks can be a little bit slick. Our guide randomly would hike ahead of us, and surprise us by jumping into the hidden pools in front of us. It was so crazy! you are up to your ankles in water, and here he is jumping from trees 20 feet above you, and you think, "OMG! HE IS CRAZY AND IS GOING TO DIE!" But then he magically would disappear in these pools a few feet in front of us, and pop his head out grinning from ear to ear. He did this about 14 times with us, and it wasn't until about the 10th time I actually started to join him. So If you have a chance to visit Mayfield falls, I highly suggest doing it!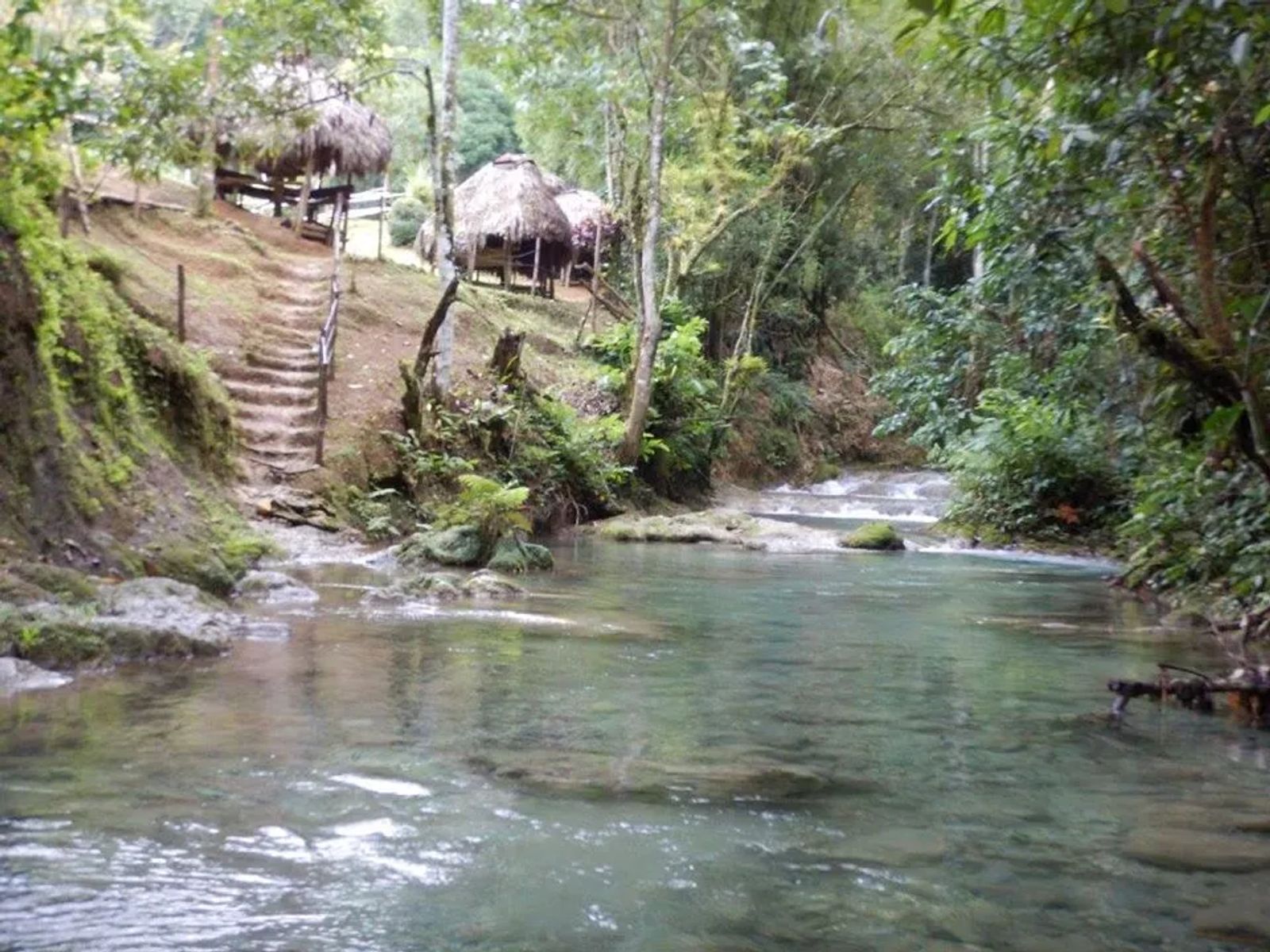 H'evan Sent Zip
This Zipline is in Saint Ann's Bay, and actually not only does it strap you in, you also have an option to go together whilst sitting on swing set seating. It takes you soaring past different areas of the Jungle, gives you REAL coconut water freshly picked from a coconut & has different options as far as Ziplines you can try. The best part is, its not as crowded as some of the other Zip-line areas throughout Jamaica, which is what I LOVE -- I'm not one to be 'a part of the herd'- so this is a perfect option.
Secret Falls
We didn't end up having time to go to these falls because they were on the side of Ocho Rios & we had too much fun hiking through the Jungle, but this is one of the Falls our guide actually recommended. Who also happened to be from New York & had lived in Jamaica for over 25 years.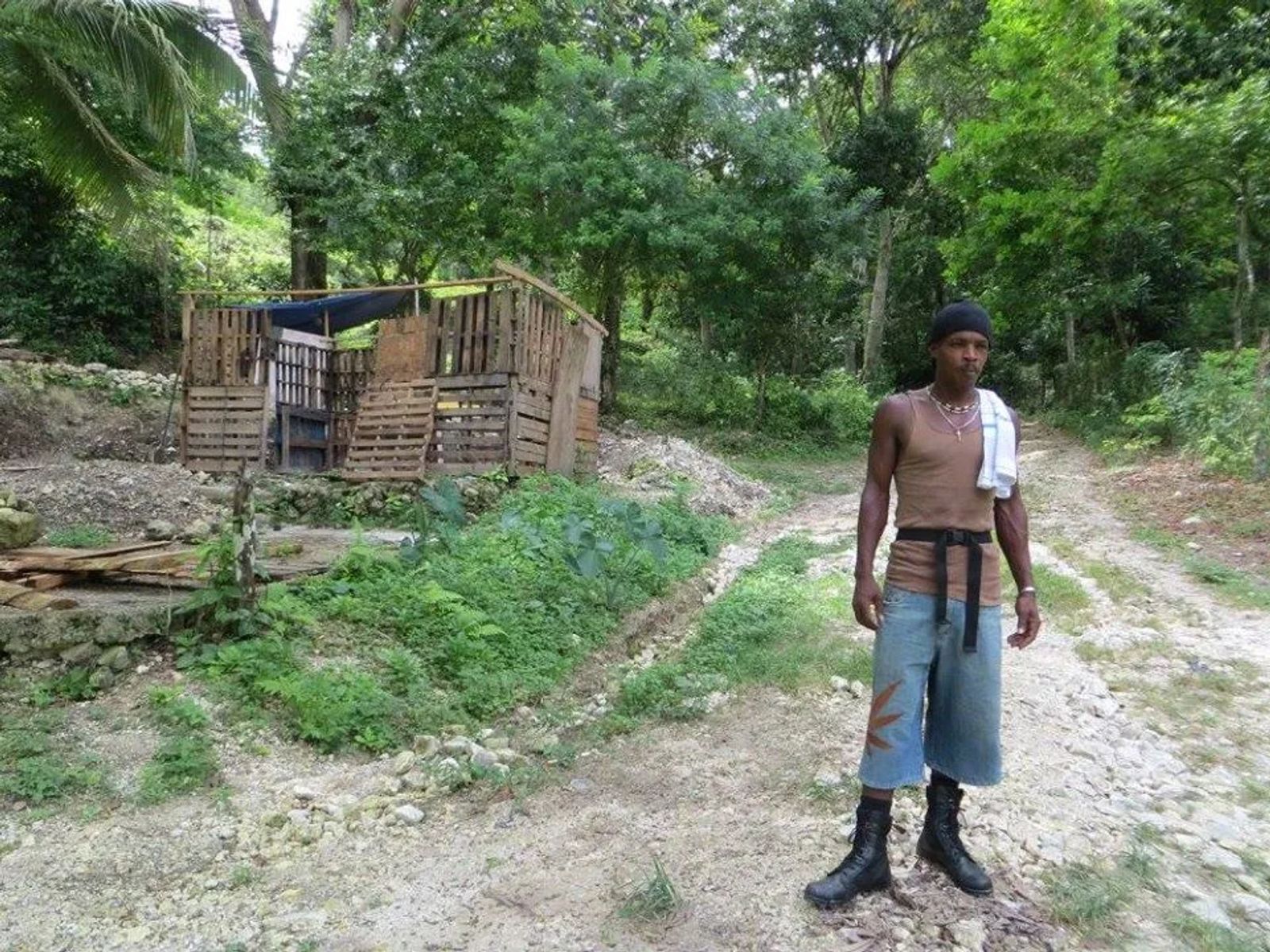 Rasta Highlands
I never thought I would be hiking through a REAL JUNGLE! It was really hot & humid, but I didn't even care because of how amazing it was to see the abundance of natural resources in this place. From an outsider's perspective you would think, 'wow look at how terrible their living situation is' but when you see how many resources they have, literally at their fingertips' -- that's when I started to think that maybe we, in the developed countries, are the ones that are 'poor'.
For this journey, I would recommend a guide, as the underbrush requires you to use a machete, and those are not exactly good things to pack on an airplane, lol. Plus as you can see with the picture on the right, most of the trails are covered in thick discards of the vegetation; please note that this vegetation can get very thick & slippery due to the humidity-- especially going down a hill.
We were also told that there are areas that you do not want to venture, that Marijuana is grown, and their Marijuana farm owners can get very protective and want to start a fight if you cross into their land, or try and pick their products without asking.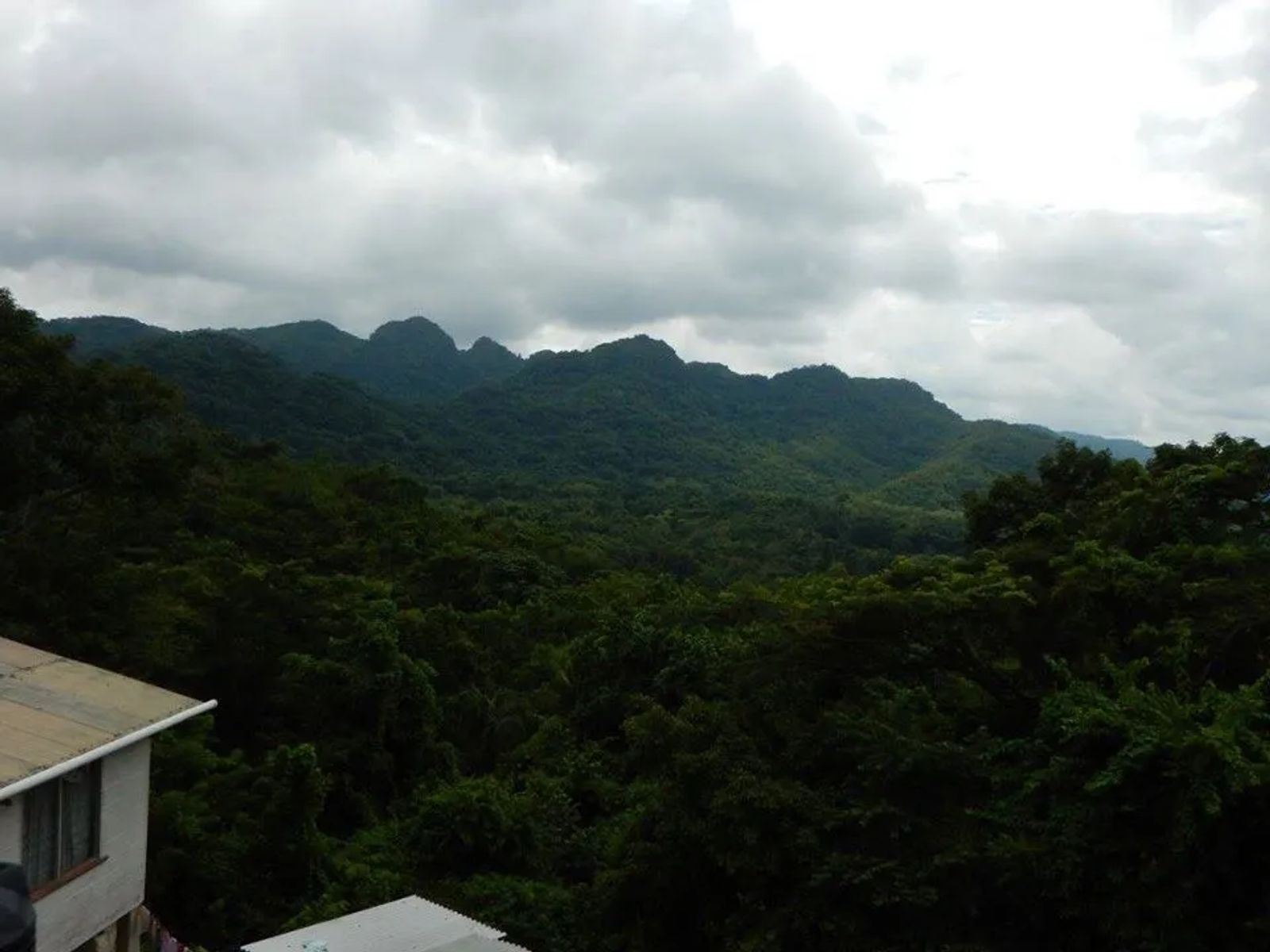 The Blue Mountains
The hike to get here I would say is easy to Moderate, but well worth the view and close to the Montego Bay and Mayfield Falls area. Very serene & quite, I loved our guide and how she gave us the history of Slavery in Jamaica and the different plants that were introduced there when Columbus came & all the spices that were available there naturally.
Contact Carolyn Barrett Adventures in Jamaica that for the hike up Mayfield Falls, through the Rasta Highlands, seeing the Blue Mountains and meeting locals and how they live their daily lives would only cost around $170 per person. This was WELL worth the money for this, especially since we were on a time constraint with our Cruise ship. She also offers snorkeling & scuba diving sites, as well as yacht trips around Jamaica and the different surrounding islands-- as she has lived on many of them for throughout her life. Enjoy the Top 5 Hidden Gems of Jamaica and get the real Jungle adventure, I promise you won't regret it!