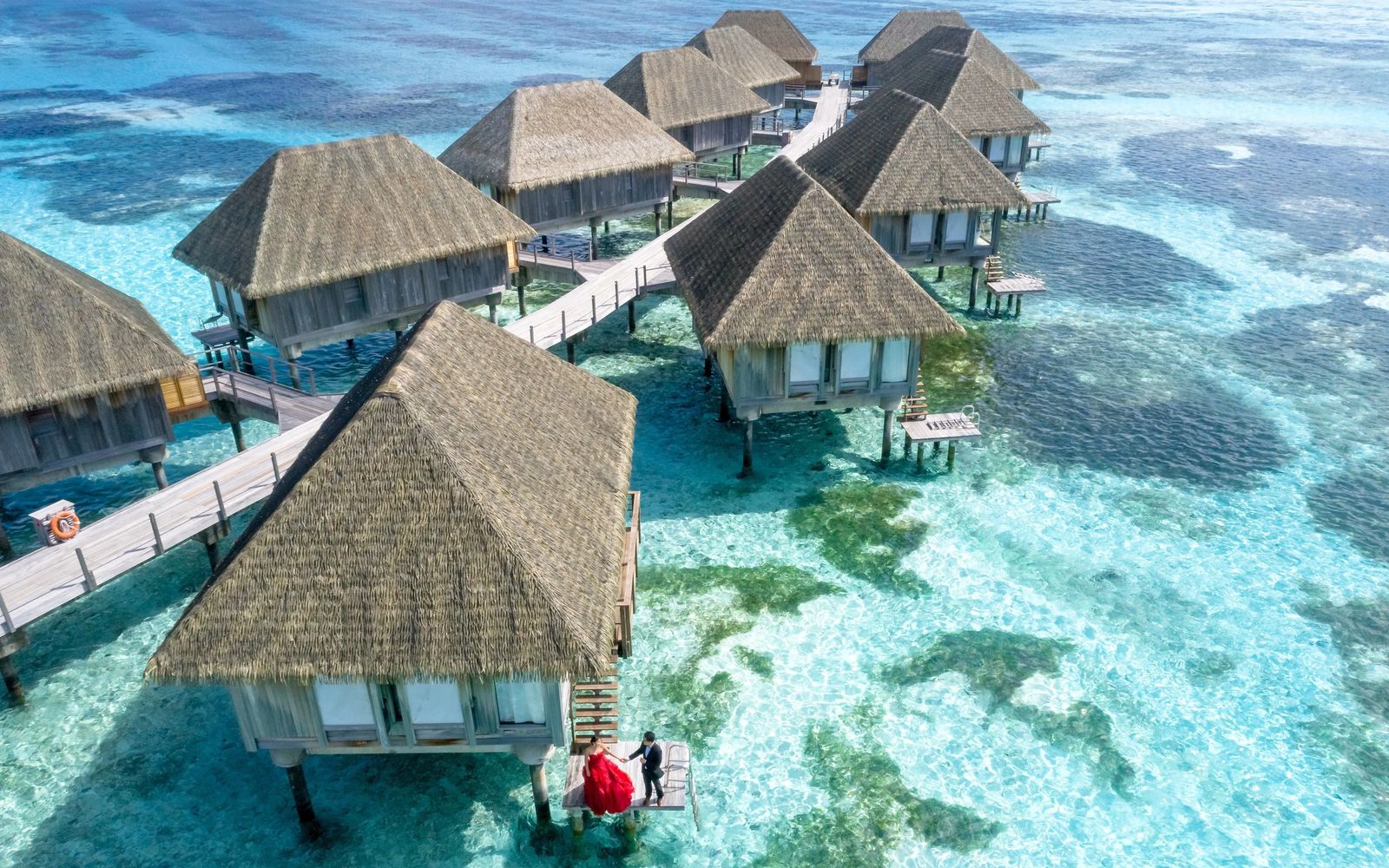 Things to Look For When Choosing Accommodation
Choosing accommodation for your travel has gotten more complicated over the years. Often leaving folks confused and worried they will make the wrong decision. Especially with reports of travelers being attacked, personal items stolen, and even the rare occasion of someone being killed. So I put together a guide on things to look for when choosing accommodation for your travels.
From beginning to end, this will be the ultimate guide on getting started when choosing your adventure accommodation and staying safe when you do. Be sure to check out my other articles on Safety while solo traveling as well. It will give a more detailed view of tips on how to stay safe, as well as what to do if you feel you landed in an unsafe situation. So let's dive in on choosing your perfect accommodation!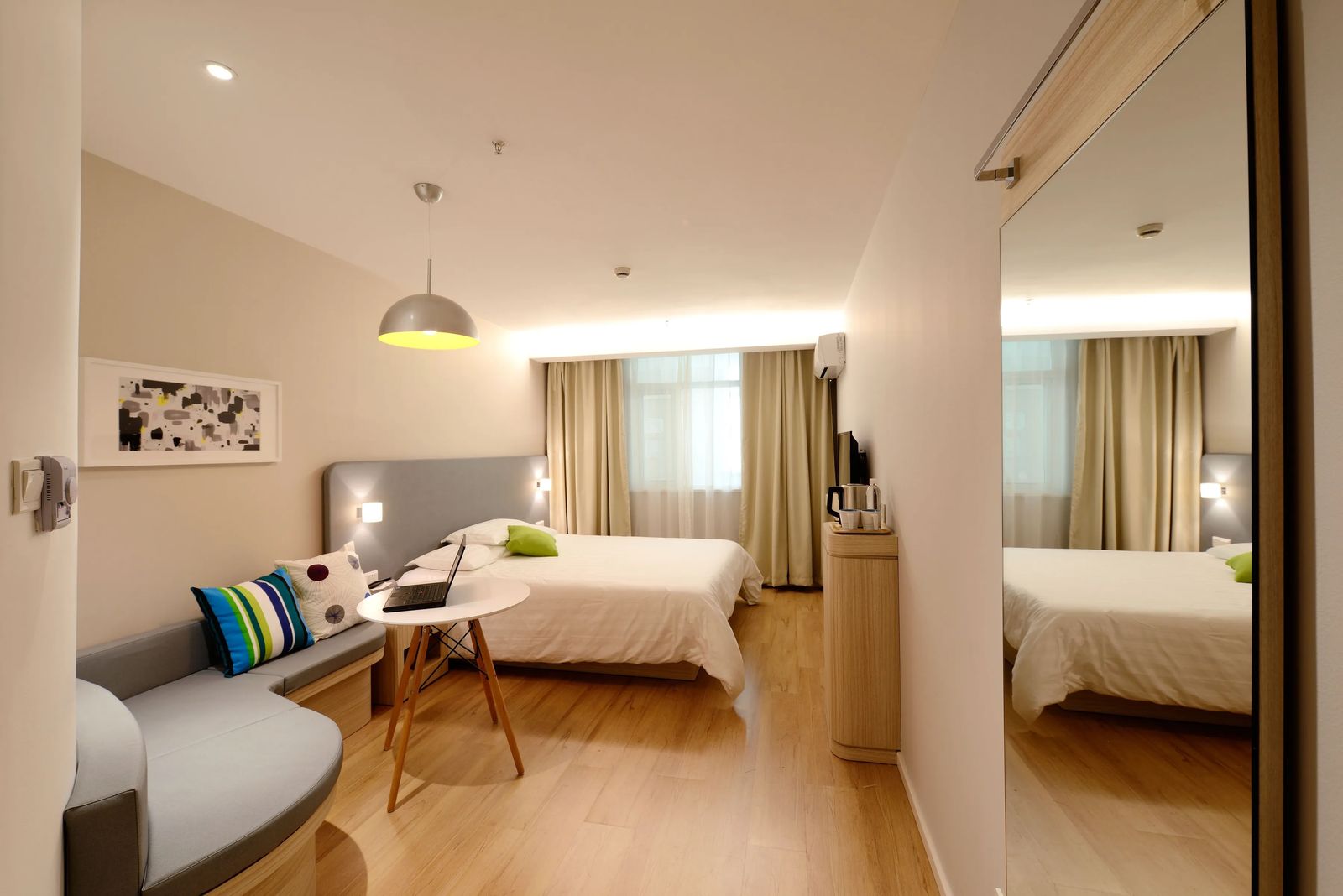 Your Destination - When Choosing Accommodation
Is it a third world country or a first world country?
When your choosing accommodations, look at what the place is made of. Maybe it is a wood/grass hut on the beach with opportunities for perfect pictures, but no hot shower - or the toilet is shared and across the village. Make sure you take note of what is included in the room before you book it. There are so many wannabe YouTubers out there - that you can get a general idea from videos on the area and accommodation. Even the poorest countries have a phone and Facebook so asking for a few photos or to confirm certain amenities is in your best interest.
Is it a remote small village or a bustling city?
If it is a remote village will you have a way to get there? Is that factored into your budget? If it is in a bustling city, how easy is it to find your way there and how costly. Is traffic going to be an issue? If it is then the taxi rates are going to be sky-high unless you can get them to agree on a set price before you get into the vehicle.
What type of activities are you going to be participating in?
If you are going to be visiting Macchu Picchu you will want to stay up near the entrance to get there before the crowds. Conversely, if you are only there for a short period of time, is it worth it to hotel/hostel jump from place to place? What if you are scuba diving out in Fort Lauderdale and it would be easier to get to the shop by staying on Singer Island rather than paying for a taxi multiple days to get back and forth. Are there activities at night and places to eat close to your accommodation. When you are fighting Jet Lag, you can often awake in the middle of the night with hunger pains that can have you chewing the arm of your travel companion off or eating the bar of soap.
Is the country conservative or are their citizens heavily restricted with rules?
When I was traveling with a Moroccan friend near southern Morocco, they are still ruled by strict social guidelines. So we had to pretend that he was my brother-in-law in order to be able to rent an apartment. Otherwise, they would have required to see a marriage document prior to renting the apartment. Several of them actually refused when they saw that he had a white American Female in the car. Given their point of view, I can see why several people refused (just in case he was kidnapping me - even though it wasn't the case). Each place I stayed at also wanted a copy of my passport - which has ALL my personal information on it. So would you be comfortable letting them copy that information? Some places may refuse to rent to you if you are not comfortable giving that information. So these are just some things to think about, especially if you are a solo female traveler.
Are your comforts of home important to you?
It is important to remember that not every destination is going to have an air conditioner you can blast, fireplace you can light up, or even traditional heating. They may not even have a working toilet, or maybe you can sit on the toilet, shower, and brush your teeth all at the same time. We stayed in an apartment in Italy once as a family, where the smell of the sewer was so strong that we could barely shower. So be sure to read reviews and amenities of a location before going, so you can be well informed on what you will have to compromise and if you are willing to do that.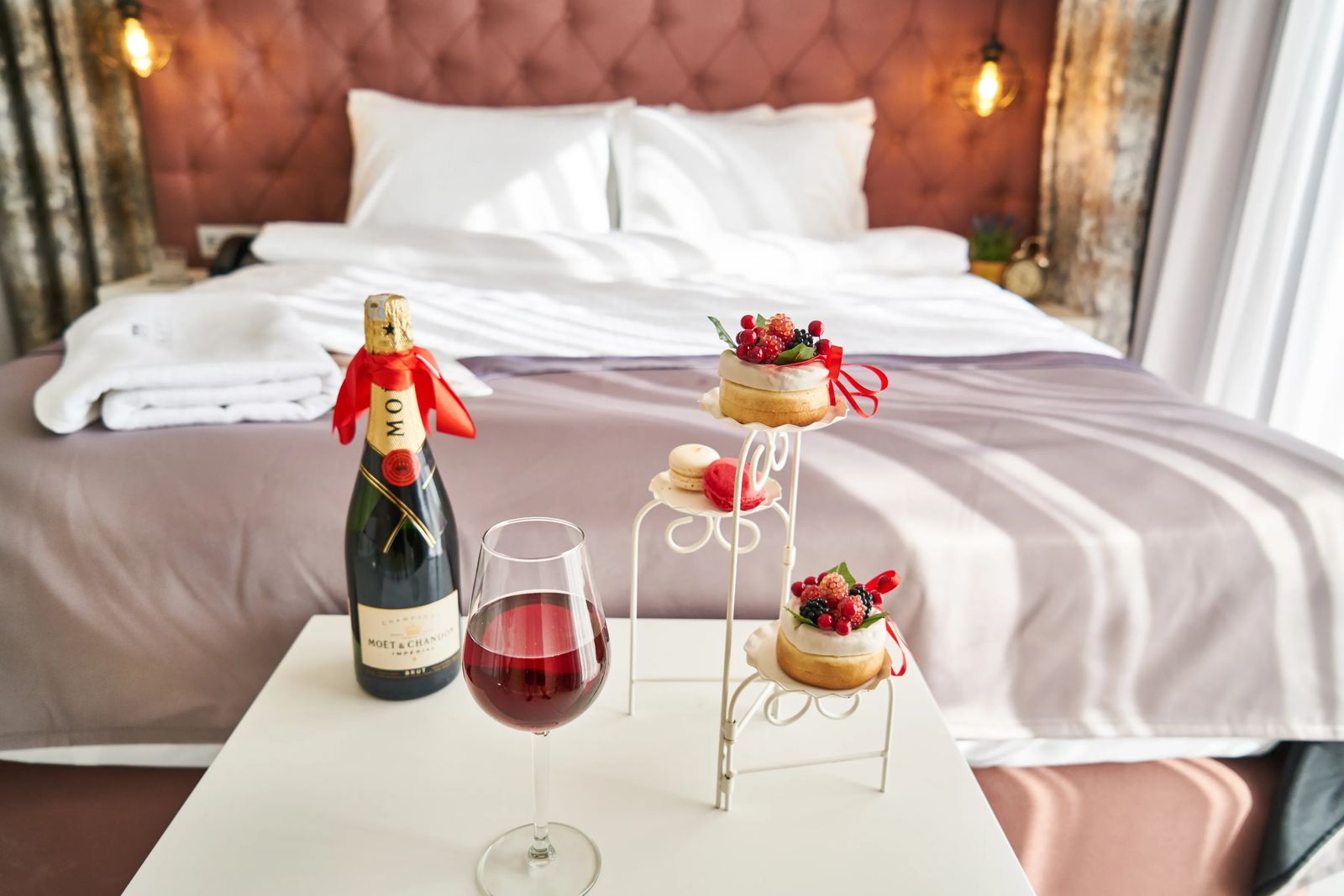 Time of Arrival or Departure - When Choosing Accommodation
Do you arrive at night or during the day?
I typically look for the best deal on Booking.com when I'm attempting to rent a place. I really like the filters you can choose from, and you can easily decide if a hotel/hostel/B&B is right for you all on the same platform.
As the years of travel have come and gone, I have gotten a lot more detailed in my approach when renting an Airbnb, Booking.com place. Sometimes it is the best deal because it is a remote part of the city that isn't safe to lug my big suitcase and a backpack full of camera gear. So it is definitely something to consider. Another thing to consider is how accessible it is to catch a taxi, the cost of an Uber or Lyft to and from the transportation stations (airport, train, bus). There was one morning in Poland I counted on being able to catch a taxi to the train station and found that in Poland - in the center of Warsaw - no one is awake before 8 am. So I had to get access back into the building I had just deposited my room keys into, so I could get Wifi to call an Uber.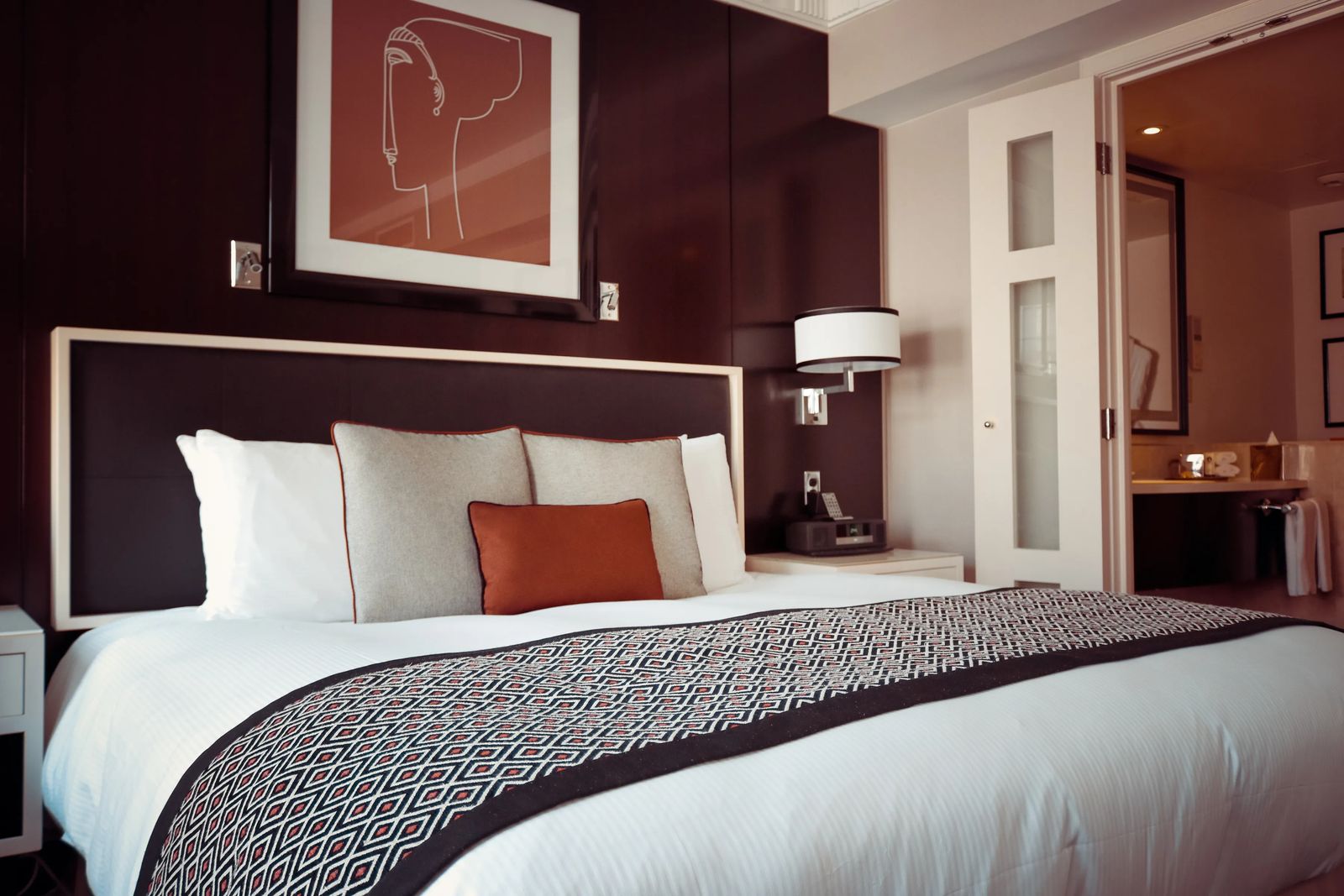 Your Budget When Choosing Accommodation
Does your budget include a fancy place to stay?
If this is going to be a relaxing vacation with lots of beach time, then maybe spending a little more on an all-inclusive resort would be worthwhile. If you are going to be out looking at historic sites in the center of the city, maybe it would be worthwhile to spend a little more of the budget to stay closer to those sites. If you are just looking to spend as little as possible, because you will be backpacking from one place to the next anyway, then maybe a hostel is your best bet.
Do you want to spend your vacation budget on your accommodation or on seeing the city?
The biggest beef I have with spending money on accommodation is that it takes away from my ability to spend money on tours, food and really experiencing the culture. So I tend to personally go for a cheaper (but comfortable) accommodation and then have loads left for tours and activities.
What type of vacation is this for you? Will you spend more time in a hotel (Honeymoon) or more time seeing the sites (on a group tour, or with a bunch of friends)?
If your vacation is going to be a romantic getaway, then I would tell you to spend a little more to have a cozy bed with a view and easy access to come back to the hotel frequently. If you will be in a tour group, they typically include the cost of the hotel, or I would get a hotel that will be close to the majority of your meeting spots.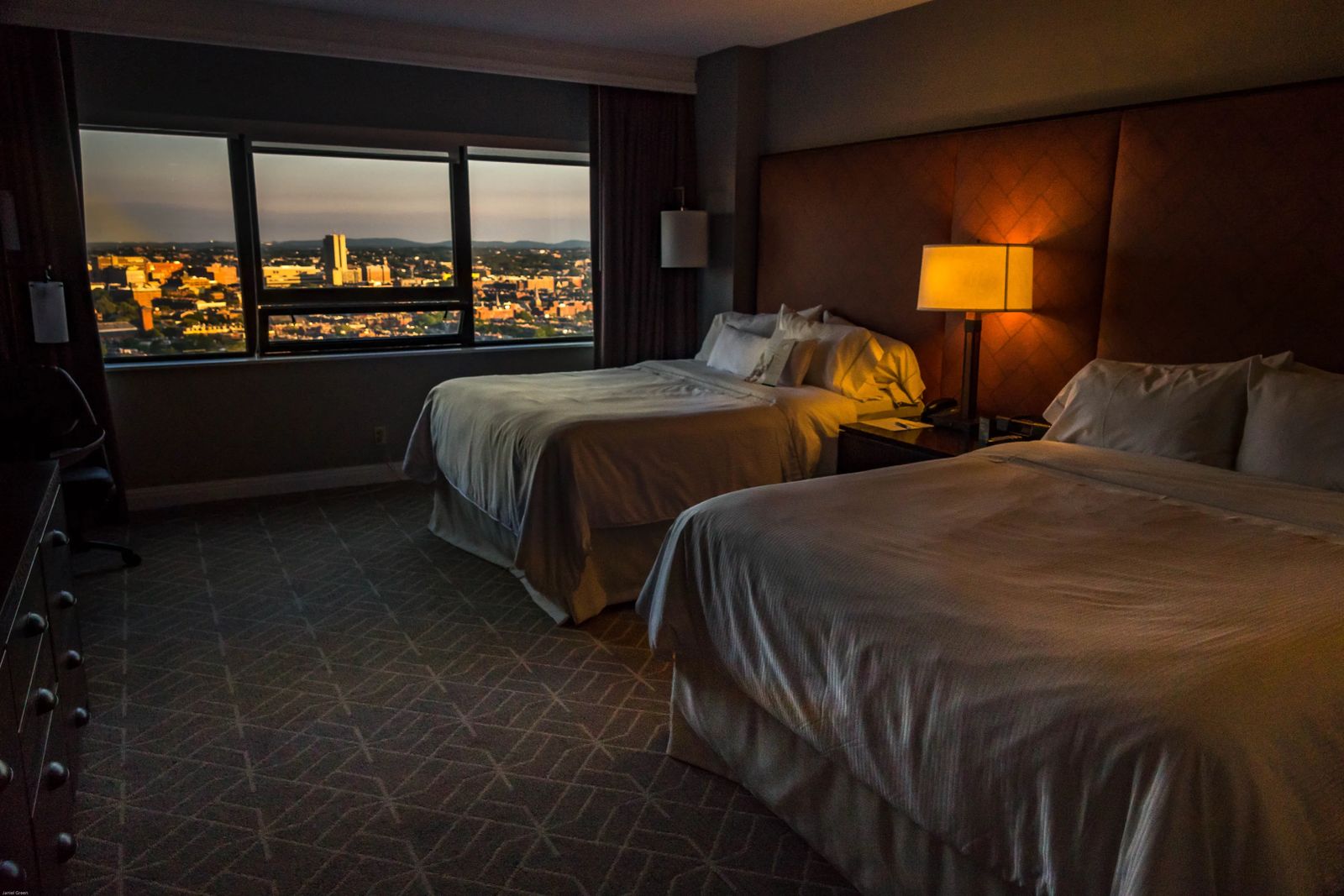 Your Desire for Convenience When Choosing Accommodation
Does the destination have Taxies or Ubers?
Believe it or not, not every country/city has Taxies or Ubers. There are equivalents available in some countries (see my growing Worldwide Airport Transportation List) but sometimes it is just good old fashioned walking, horse and carriage or a Tuk Tuk. In certain cities in South America, if you are caught by the police taking an Uber/Lyft (like in Santiago) then you can get a $1000 fine. So I would definitely consider how you will get around the city, and to and from the airport when choosing accommodation.
Is there public transport? Is transportation able to handle your luggage?
Once you figure out your mode of transportation to and from the airport, also consider if they will be able to handle the amount of luggage you are planning on bringing. I can tell you right now, a Tuk Tuk will not be able to handle two people with their luggage. When I was in San Pedro La Laguna, near Lake Atitlan - the roads are too narrow for cars in most places, often get flooded in the rainy season. The Tuk Tuks there couldn't hold 3 curvy women at once, so I had to squat and pray I didn't break my ankle because my leg was hanging out of the Tuk Tuk.
If you are being picked up in a shared ride, or transfer service (often found on the airline websites when you book your flight) - they may have luggage restrictions to two per passenger or less.
If it is a shared Uber/Lyft or Taxi - you will have to be considerate of other passengers who may not be as prepared as you are - or pack as light as you do.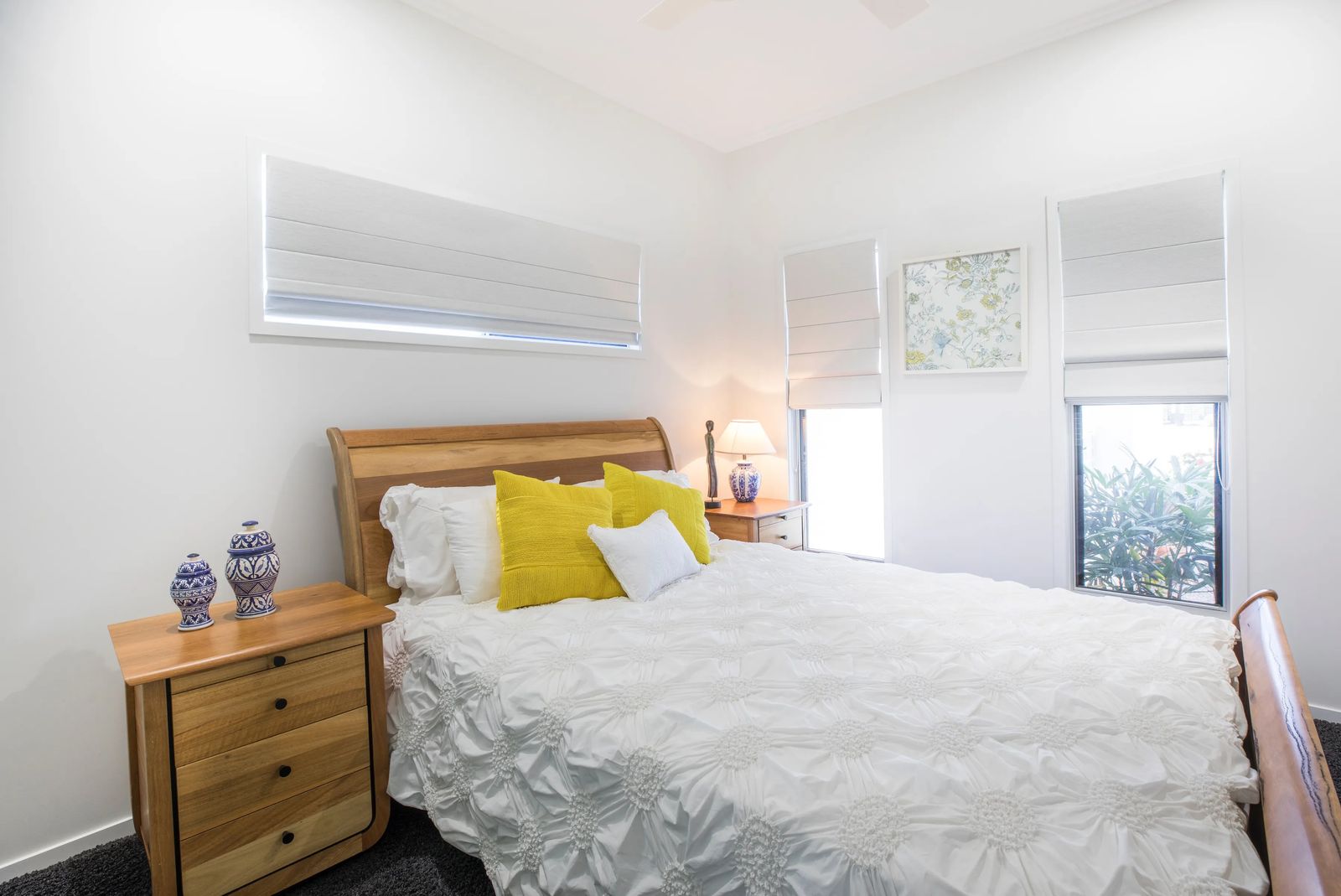 Your Travel Companions - Questions to Ask Before Booking
Do your travel companions have physical limitations? ie/ Wheelchair, bad knees, chronic pain
Americans are very lucky (and some countries in Europe), in that most everything is accessible to those with disabilities. Even in Scotland, there are things I took for granted in America that they do not have there due to the way the city has grown and morphed over the years. Working in the medical field it was eerie to me to not see elderly on the street - or those in wheelchairs or on crutches - there are seldom elevators unless specifically stated; Hostels, Airbnb, and B&Bs do not typically have elevators.
If you travel with Chronic pain and are stuck on an hour train ride in between the cars because you didn't realize you had to reserve a seat and not just purchase a ticket - this could result in major pain that could result in a ruined vacation. So be aware of who you travel with, and have frank conversations about tolerance levels and ability to treat pain while vacationing.
What about those with bad joints, or those with heart or lung issues. Can they go up stairs, do they have elevators, what is the air pollution in the city like vs in the country? These are all things to consider and ask both the accommodation and your travel companions about. When I was in Edinburgh, and even in Marrakesh - I was grateful I had my inhaler because I have reactive asthma attacks. I get extremely fatigued, and a sore throat when the air quality is bad. Going up to high elevations quickly, like in Zermatt on the Little Matterhorn, at 15,000 feet - I nearly ended up in the hospital with an oxygen level of 85% because I discovered I was extremely prone to altitude sickness.
Do your travel companions travel light, or over pack with lots of bags?
Again, everything is a little bigger in America vs other countries. If you show up in Japan or China with 2 large bags and a big backpack - you may as well just buy an additional hotel room. Everything is small and jam-packed unless you know what you are getting into and can afford the larger hotel rooms.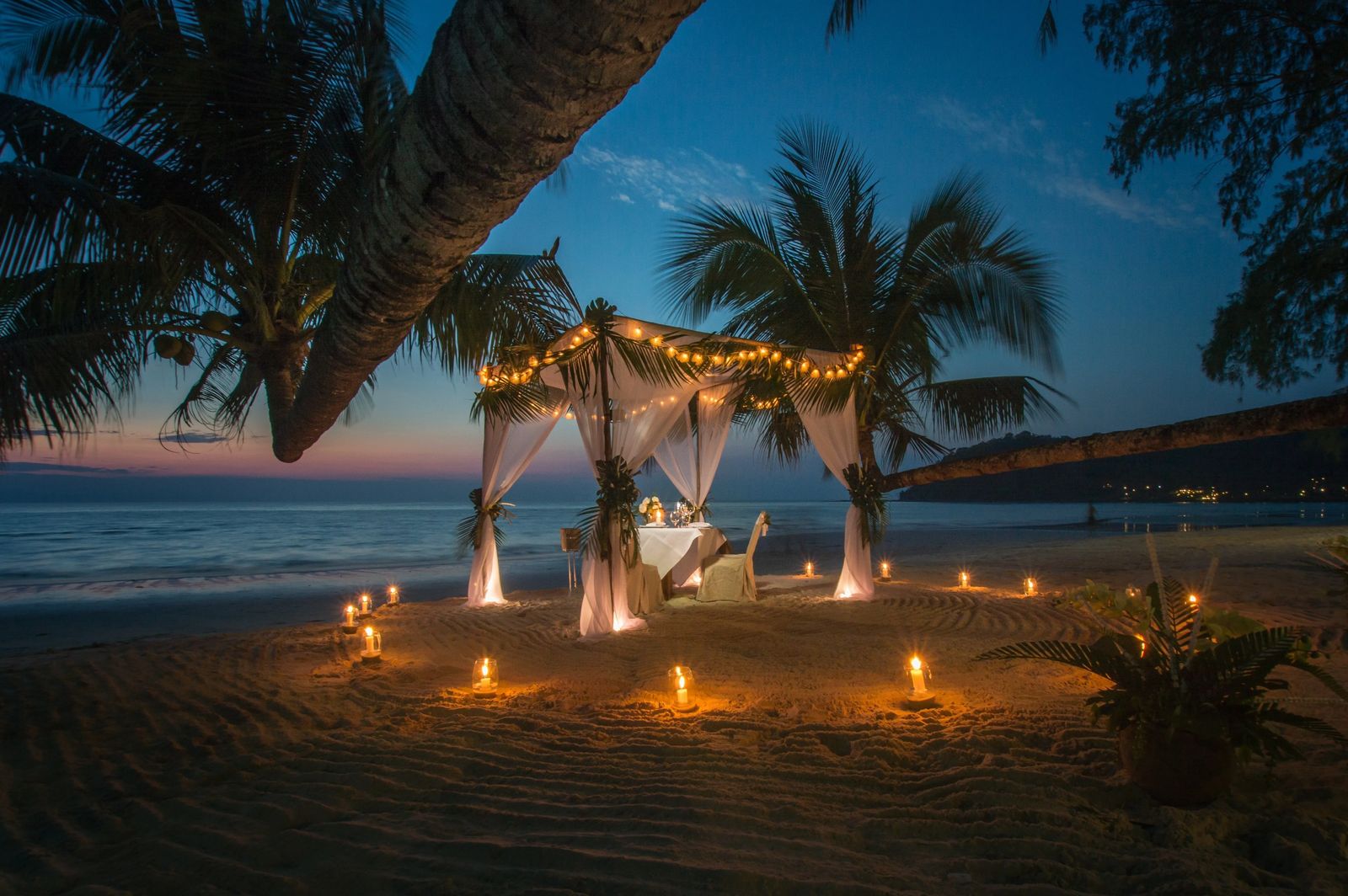 Your Activities When Choosing Your Accommodation
Are you going to have a car?
If you are going to have a car, is there parking available at your accommodation? If there isn't, then you have to look at costs for parking - and if you are good enough at parallel parking. In Morocco, if you decide to drive there, the parking spaces are very very tightly packed. There are certain meanings when you flash your brights or turn on your hazard lights. They even have parking assistants that you have to tip at least a dollar every time they help you, otherwise, you can get punched (saw a legit street brawl between a parking attendant and a local - lots of blood). In Edinburgh, there are no parking areas, unless you want to pay $45-$85 a night at a very limited parking center in the city. In the center of Boston, the parking at any location can be upwards of $60 a night (minimum). So be sure you check on parking availability if you choose to rent a car, otherwise, it can eat your budget rather quickly.
Is accommodation close to affordable public transportation?
If there are no parking areas, is the accommodation close enough to (and safe enough) utilize public transportation? In Guatemala, it would have been cheaper to take the 5-hour bus ride to Lake Atitlan sure. Yet hiring a private ride for $60 for the 3-hour car ride through mountain passes where falling rocks, flooded roads is much safer and more reliable at 2 am.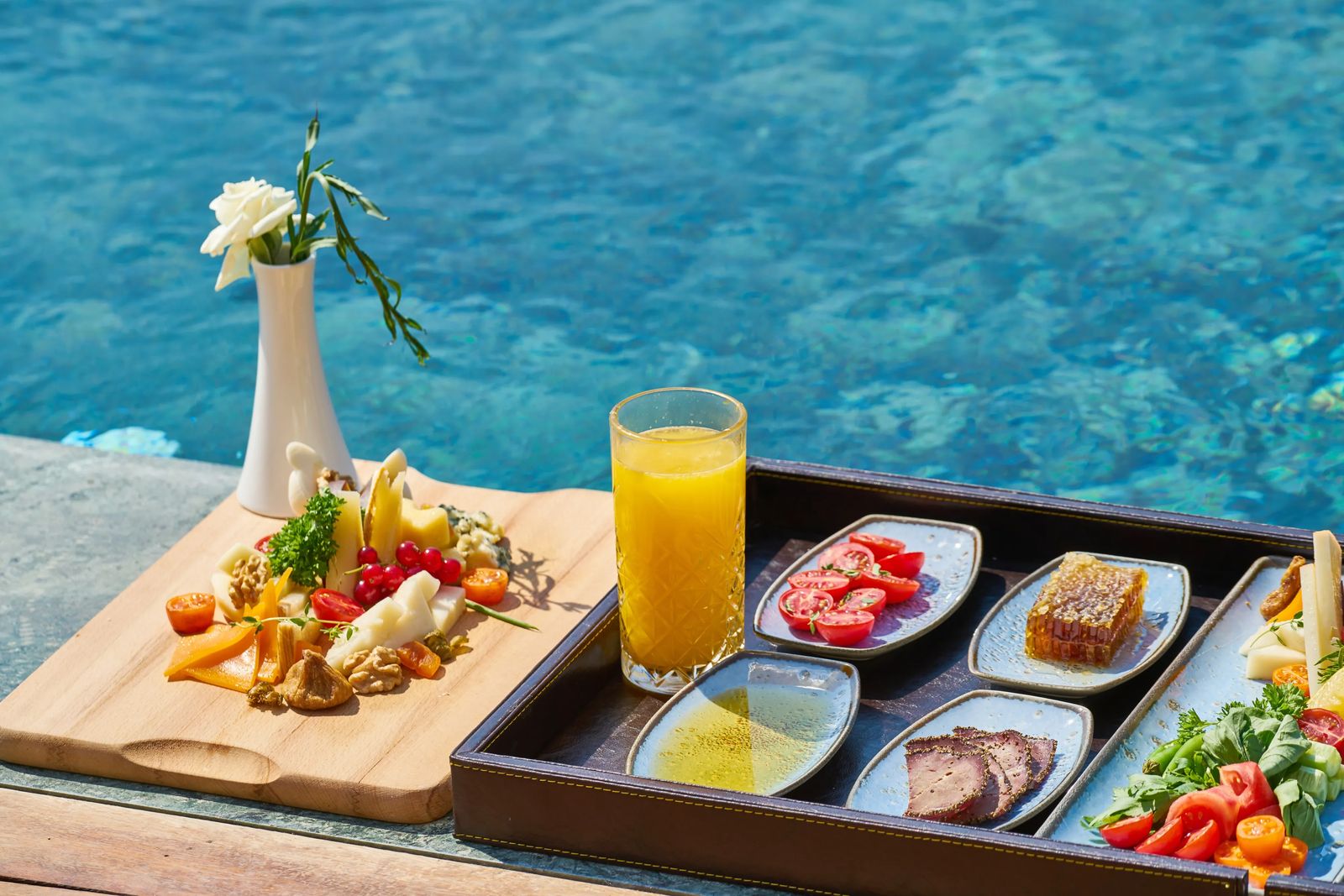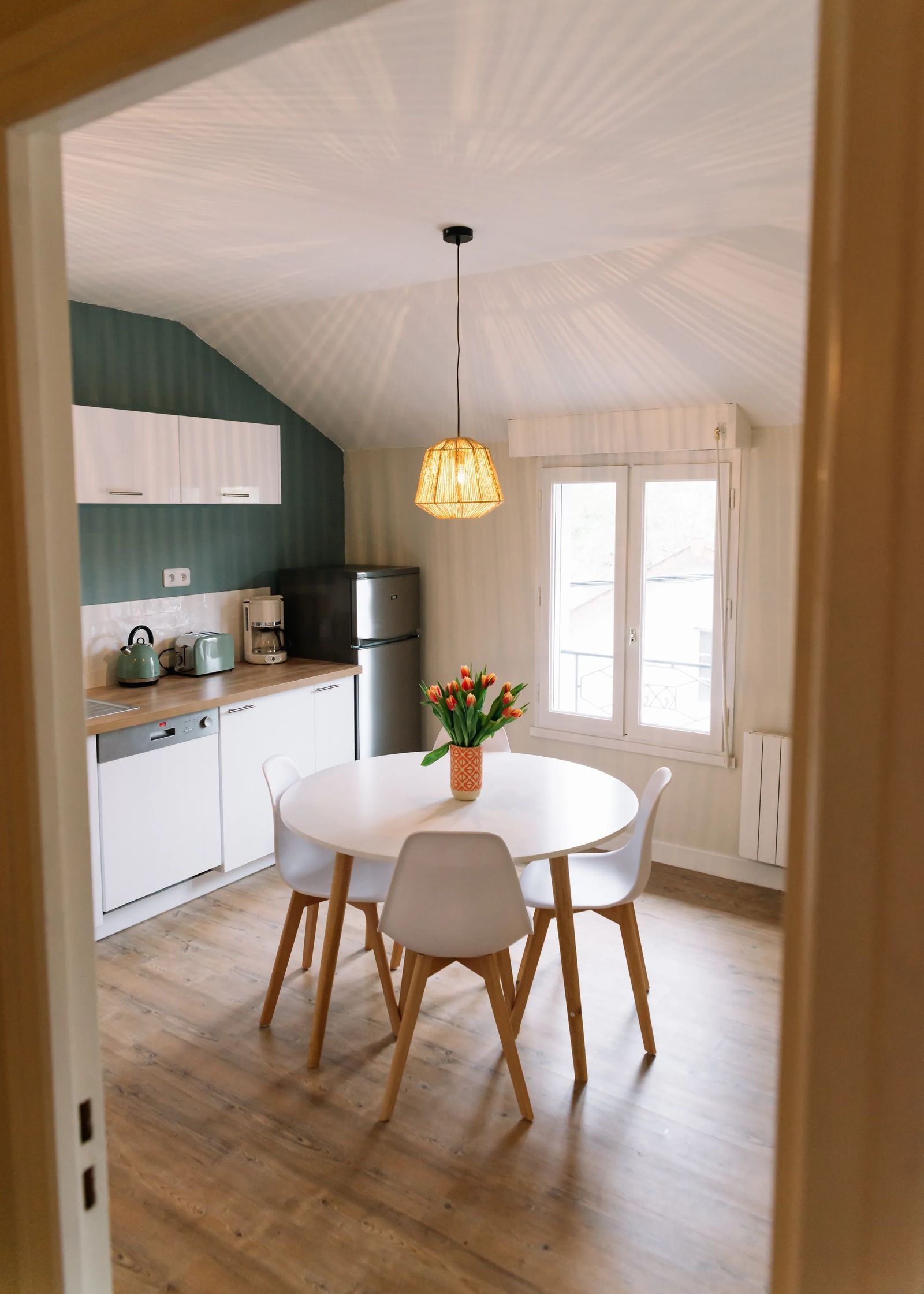 Your Eating Habits When Choosing Accommodation
Is breakfast important to you?
If you like to sleep in but love your breakfast, then I would make sure you click on the filter option where breakfast is included in the cost, or there is a continental breakfast available. I could eat breakfast food all day everyday if I could. Dinner I just eat Almonds or a protein bar - but in Europe, Lunch and Dinner are some of the most important meals.
Check Local Holidays/Religious Events
This is something I discovered after dating several Muslim men, when they described their countries during Ramadan. A local religious holiday that lasts a month, where stores, and local eateries often close during the day for religious reasons. If you don't know about Ramadan, I put together a basic guide on Ramadan, and when and why they celebrate. For the purposes of this article though, you need to know that stores will open after sunset/evening prayer, and close in the AM after morning prayer. If you are ok eating all night, and sleeping during the day, there are some special dishes that come out during Ramadan, and are only made during Ramadan that would be worthwhile to check out for all my foodies.
Do you like to eat out?
Are there places nearby that you can eat? If there are places that you can eat near your accommodation, is it the type of food you can eat? Do you have any particular dietary restrictions? If so, then looking at different neighborhoods where those are more likely to be available and have more variety. If you are Vegan, Vegetarian, or have any particular allergy to certain foods - then I would recommend using Pinterest to plan out your eating excursions before you go.
Do you cook your own meals when vacationing?
If you do have severe dietary restrictions, or like to eat a little healthier while traveling - then choosing an accommodation near a supermarket may be worthwhile. Try your hand at local cuisine, or even eat with locals through EatWith.com where you can schedule a meal with a local and other travelers, take a food tour, or even learn how to cook like a local.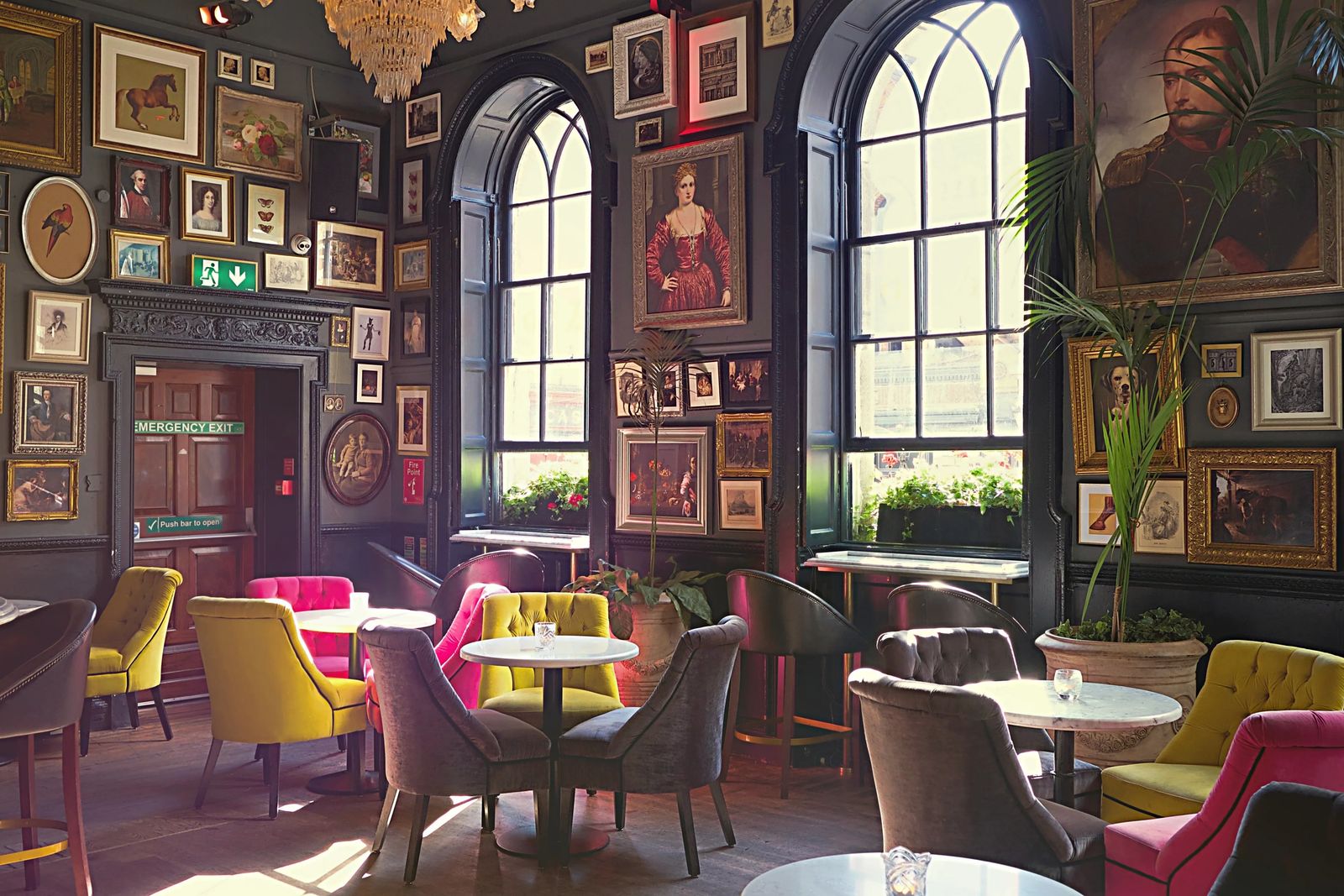 Will Your Personality Fit Your Accommodation
Are you a quiet hermit type? Are you outgoing and lazie faire? Are you refined and love that luxury life?
If you don't like chaos, or can't sleep through drunk people coming in and out at all hours of the night - then a Hostel is not for you. Do you like to be social, but still want your privacy and a relaxed environment? Then a Bed and Breakfast may be for you. Do you love luxurious surroundings, and value your sleep above all? Then a higher-end luxury hotel might be the best choice.
Do you like to live like a local?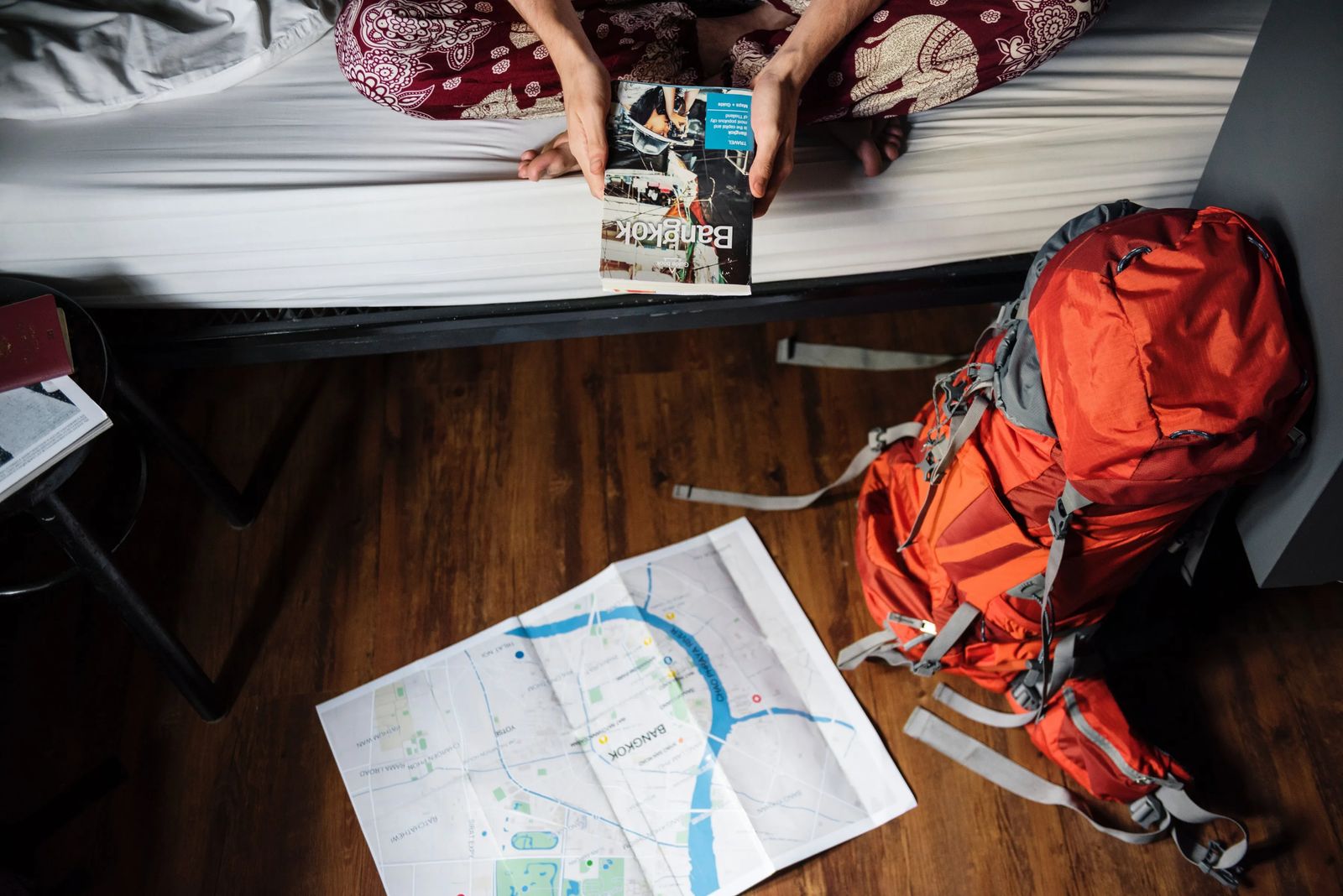 Safety Concerns To Be Aware Of
When staying in any location, it is important to know if you have the only key to the house, apartment, or room.
If you don't, then I would suggest to my Solo Female Travelers that you demand this, or just look for another accommodation. If it is a Bed and Breakfast type home, where other people will be staying, this is fine, but you still want to ensure that you will be safe while you are sleeping - and there is lockbox for your passport.
Will you be alone or with other people?
If you will be alone in a dangerous neighborhood, then I would suggest getting a hotel closer to the city - and make sure there is good lighting on the street. Using Google maps street view is a good way to take a look at the neighborhood you will be going.
If you will be staying with other people, such as in a hostel, do they have lockers you can use? If so, are there locks you can rent, or do you need to bring your own lock?
Is the community gated/barb wire fencing?
When I was staying in Guatemala City, there were a lot of reports online that theft and muggings were common with tourists. Arriving late at night from San Pedro made me a bit nervous, as I didn't properly scope out my accommodation. Driving into the complex though, provided a lot of ease of mind when I saw that there was a security guard, cement fencing with barbed wire on the top, and good lighting in the streets. So it really depends on the safety level of the country you are going to, how cautious you need to be, and how much research you need to do prior to finalizing your booking.
There are certain countries where tourists have to stay inside a compound for safety reasons. So for my adrenaline junkies out there, make sure that you understand the risks. If there is a safety advisory by your state/country department for that particular country - and you decide to go anyway; it could limit their ability and willingness to help you if you decide to ignore those warnings.
Do they have safety measures for fire hazards, flooding, earthquakes, hurricanes?
If you are staying in a wooden bungalow in the Maldives, and a hurricane blows through while you're there - because the prices were cheaper in the rainy season - do they provide, or have a safe spot or emergency evacuation plan/supplies to aid their guests? This is something that happened to a friend when in Jamaica, and they had to fend for themselves until the communities were stabilized. Luckily they were in a hotel, not a bungalow, and had some granola bars to tide them over while electricity was restored in the kitchens.
Getting Travel Insurance is a great way to ease the mind.
I typically will use World Nomads as my Travel Insurance for medical evacuation or any emergency needs/delays/cancellations. Something you will have to ensure with medical, natural disaster, or political unrest evacuations - is that the fine writing often says 'will evacuate you to the nearest USA location or airport'. Well that doesn't help you much if you are vacationing in South America, and they send you to a hospital in Atlanta - but your house is in Oregon. Medical Transport on a ventilator from one area of the USA to another is done by helicopter with a specialized team and starts at $15,000 depending on the team needed and flight time. So if you are from the USA, or are purchasing the insurance through your own country - I highly suggest you read the fine print on this particular portion.
Will you need to get vaccines prior to going?
If you are a US Citizen, there are certain vaccines that are mandatory if you visit a country where a disease is prevalent.
Some of the vaccines can be out of stock or on back order - so it could take months until you receive it. Be sure to check with your local health department on these specialty vaccines.
Getting the vaccines within a certain time period PRIOR to your departure is imperative. Your immune system needs time to work, and what if you have a bad reaction? The earlier you can do it the better is what I highly suggest.
Are there animals or insects that could come in while sleeping? Do they carry diseases? Does the accommodation have mechanisms to prevent this?
If you are terrified of snakes or creepy crawlies coming into your room at night - then any tropical environment, even Australia may not be for you, unless you stay in a place where this can't happen.
If you are in Africa, having a mosquito net is essential as many parasitic diseases including Malaria are transmitted there.
If you are staying in a grass hut in South American, there is a bug called the Kissing Bug (bites near nose/eyes/mouth at night), that transmits a parasite that can live in you for decades before showing up as a major heart issue.
In hostels, there is a growing issue with Bed Bugs. I was attacked by Bed Bugs in a Hostel in Prague a few years ago. I had 32 bites all up and down my arms, legs, chest and even a few on my face. Little did I know that I was allergic to the bites, and ended up swelling at each bite, felt like I was hit by a bus for the entire time I was backpacking through Europe.
It isn't just hostels though, Bed Bug reports in New York City were up by 40% in 2018. If you bring those little bastards home with you, guess what....it can cost anywhere from $1600 to $5200 to get rid of them. Often it results in you having to replace furniture, beds, clothes and other items that they squeeze into and lay hundreds of eggs. So consider yourself warned, research how to spot bed bugs, and make a rule that you put your bags outside the room until your inspection is complete. It only took once, to learn this very painful and difficult lesson.
Are there restrictions on staying with those of the opposite sex?
I touched on this previously when I was traveling with a local in Morocco. But I bring it up again here because some countries do not allow you to stay with the opposite sex unless you are married or have the same last name. So just inquire, before you book if you are concerned.
Is the destination friendly to the LGBTQI community? Would you be allowed to stay in the same room as your partner?
This one, unfortunately, is still not accepted worldwide. While the courageous individuals who are traveling to the more close-minded countries, and are helping to try to educate on this particular point - I would advise you to research this extensively. While I don't really feel it is necessary to call out specific countries, I wanted to put this in this guide - because it can pose a security risk to members of the LGBTQI community.
A good resource for those in the LGBTQI community that want to travel is 'Dopes On The Road' - this website will give you Safety Tips to Consider, questions to ask, and how to plan a honeymoon as a LGBT.
What about racial discrimination?
While I am a white American female, I do have plenty of inspirational women of color that I highly admire and look up to. One such person is, Glo, from the Blog Abroad - who is very frank, honest and open about facing discrimination while traveling and how she handles it. Another great resource for what it is like to travel like a black man is Erik Prince from Minority Nomad. His goal is to be the first black man to travel to every country and would be a great resource because so far (as of August 2019) he has visited 90 countries. Because of my own ethnicity, I think it is a subject that I regrettably have been ignorant of for my readers. So to those who are concerned about this, hearing it from a white woman isn't going to ease your mind - so look up Glo and Erik - you won't regret it.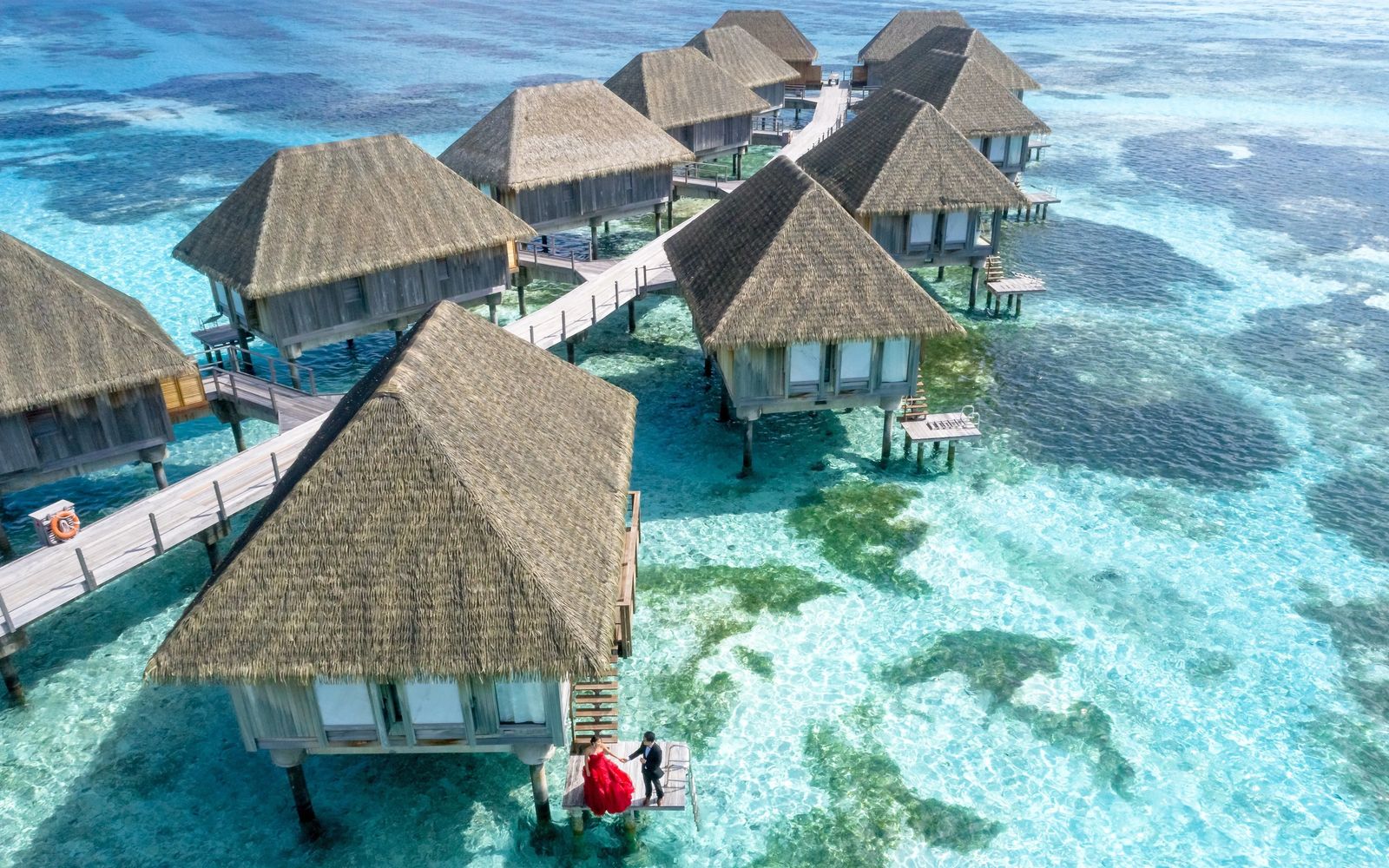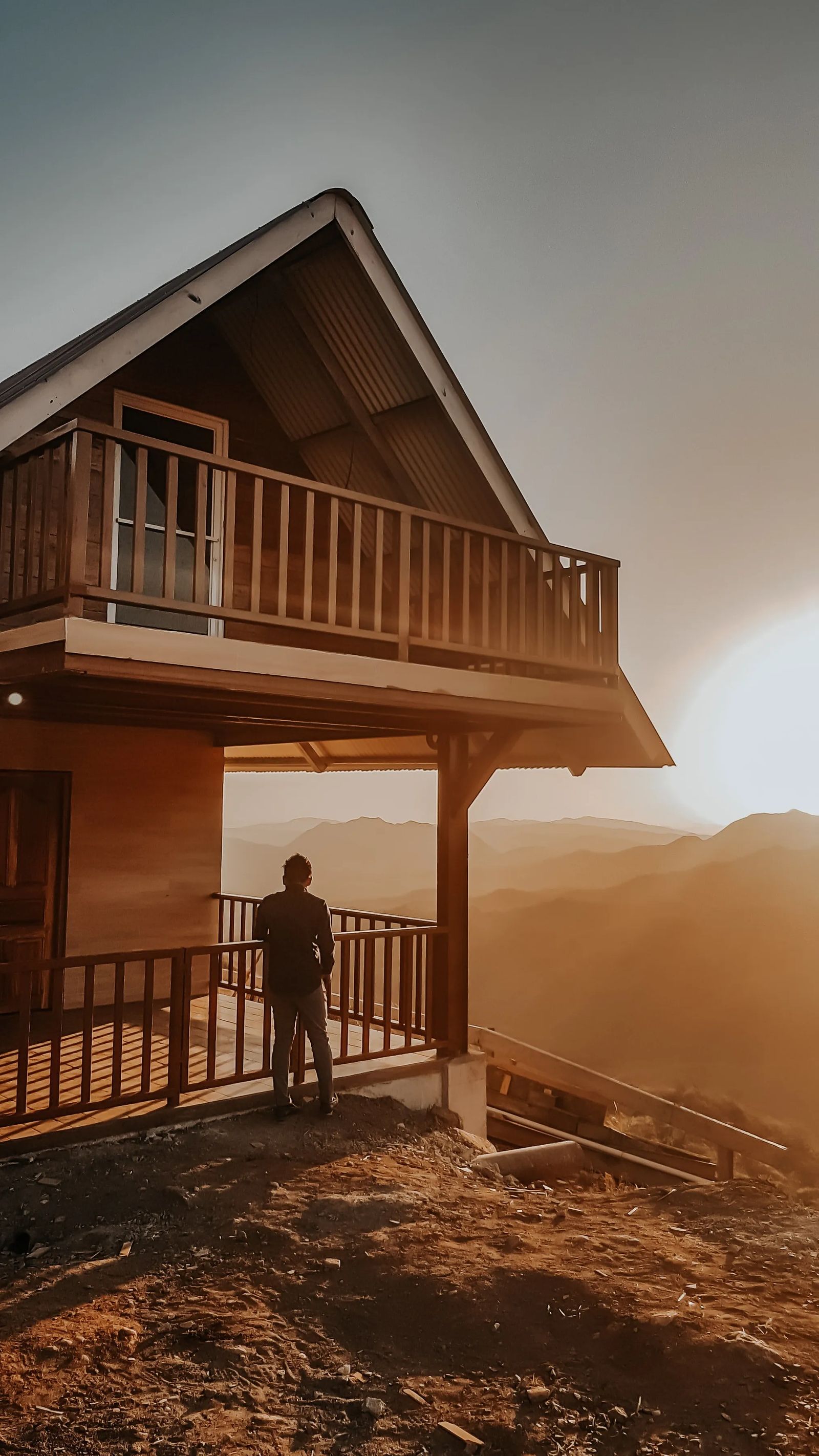 Information Overload?
I know these are a lot of questions to process and take in, so it may feel like information overload. This is why I broke it down into bullet points because once you choose your destination, know your budget, and limitations or preferences of the people you travel with - it will be easy to skip over some of the questions.
I tried to include every question I ask when approaching a booking, or choosing an accommodation (traveling with my dog is a whole other article that I didn't address). So if you are trying to book something luxurious, then you will have a guide - if you are finding accommodation in a busy city or a remote village in Africa then you will have a resource to remind you of how to best approach it and make the most informed decision possible.
Would you include any tips/tricks or advice to those who are just starting out booking their own accommodation?
Like it? Pin it! Sharing is Caring!