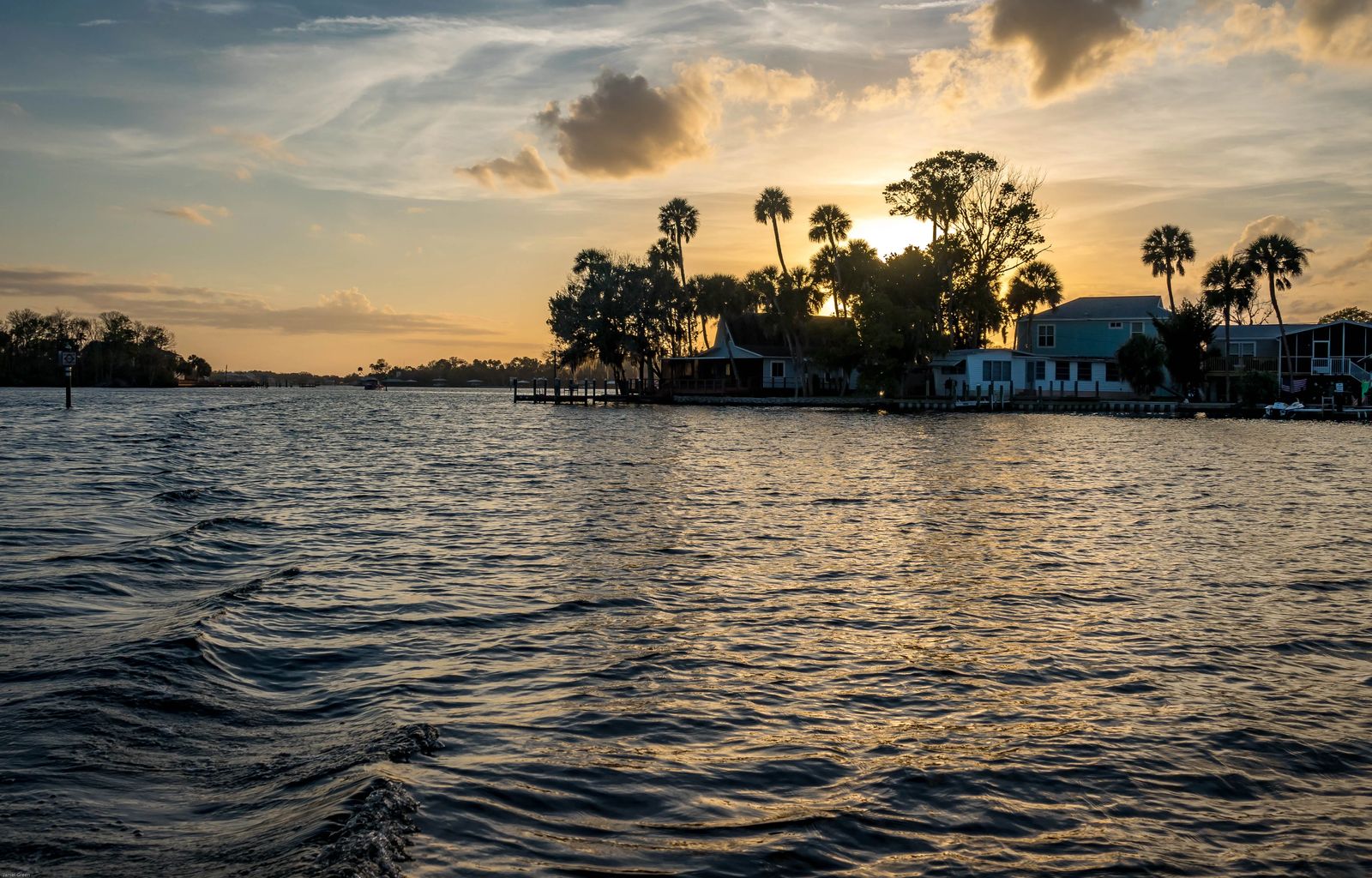 Florida Getaways: How To Spend An Authentic Weekend in Florida
Have you ever wondered where the people who live in your vacation destination go on their vacation? Florida has a plethora of amusement parks, beaches, everglades, diving, animals, and all around fun - but when you have a short weekend, how do you choose? For those who like the more authentic experience, and doing what the locals do - here are my suggestions for your Florida getaway and how to have an authentic weekend in Florida.
Arriving in Florida
Once arriving in Florida, I met up with some friends, and locals, Jen and Ed. We quickly grabbed our Latte's and headed out the door towards the Devil's Den. It is an hour and a half drive North from Orlando. You can drive straight through, or take the scenic route through Ocala National Forest (which adds an extra hour).
There are plenty of rest stops along the way, with cute parks for picnics or for the dogs to stretch their legs. Road trips seemed quite common due to all of the RV's I saw on the road.
The Devil's Den
This dive is one of the more unique dive's I have come across. We quickly paid, took some photos, checked all of our diving gear and made our way into the Devil's Den. If this was truly the Devil's Den, then hell has frozen over. Once you descend into this cavern the air and water get quite cold. This underground river is a consistent 72 degrees F (22 degrees C), while it doesn't seem too cold, keep in mind you are essentially in a cave with very little light warming you or the water.
The true reason it was called Devil's Den, is because on cold mornings (well, as cold as Florida can get); you see smoke rising in visible plumes from the chimney opening.
Devil's Den is a perfect dive for new diver's as the depth only reaches 54 feet (16.45m). It is a classic destination for Divers, and snorkelers who wish to experience its crystal clear waters and unique inverted mushroom formation.
Fun Fact: There have been several animal fossils that have been found in these waters, dating all the way back to the Pleistocene age - displayed in the University of Florida's Museum.
What to Bring to Devil's Den
Be sure to bring your Wetsuit! I live in a colder, and much drier climate. I was able to handle diving in this Cave with a shorty wetsuit; but I would not have been able to do another dive as I started to get cold at the end of this dive.
Bring a light, your GoPro and Diving Rig, with an experienced diver and would suggest getting your cave diving liscense unless you are diving with a Master/Rescue Diver. Luckily Ed is both of those. Some of the cave areas can get quite dark, and you squeeze through some tighter spots - so I was glad to have someone there who could navigate.
Creepy Fish and Caves
I will give you fair warning about the creepy fish in this place. Even though it is a river in Florida, don't expect some beautiful tropical fish - expect creepy fish, huge catfish that hide in corners like a horrible underwater haunted house.
The caves are fun to explore, the water is gorgeous, experiencing a daytime dive but having to equip ourselves like it was a night dive was what was shocking to me (besides the cold water taking your breath away).
It was pretty incredible to think I was diving in a cave that was over 33 million years old. No matter what kind of dive it is, I pretty much just love blowing my bubbles. If you aren't a diver though, you can bring some snorkel gear and just relax in the cool waters as well.
Other Amenities Available at Devil's Den
I would make sure to head there early, as it can get quite crowded with the Dive schools and tourists headed in. You have to reserve a time slot in order to go, and they do have picnic tables available to lay your stuff on. No one will steal your belongings, but they do have lockers available. There is also a heated swimming pool if you have kiddos, 2 large makeshift changing areas and showers with bathrooms. There is an area to wash off your dive gear if needed, gear rental is available for all shapes and sizes in their office. There are more than thirty picnic tables, 5 cabanas, and assorted lawn games if you wanted to bring your family and make a weekend of it.
Get Some Authentic Southern Food in Florida
Searching on Yelp, we scrolled through some of the best restaurants near Devil's Den. Still tired from my Red Eye, and being hungry makes me a bit grouchy - so finding some good Southern Comfort food was exactly what my taste buds were looking for. We settled on the Ivy House in Williston.
This quaint, homey restaurant appeared to be quite popular with the locals which was not surprising once we sat down and looked at the menu. We chose to go with the Cajun Shrimp, Fried Green Tomatoes and some Hush puppies. It was the perfect blend of savory, with a little spice that made us feel warm from the inside out.
After eating far too much, we headed back to the Hotel to check in in Crystal River Florida. My friend got a phone call from a buddy of his in the area that has a Pontoon boat and he invited us to come and relax with him and his family on the boat.
To be honest I imagined some toothless guys, spitting their tobacco into the river wearing wife beater's from last week, holding their fishing poles while the women sat there and listened to their pissing contest. This type of thinking tends to happen when I get tired. I was only running on 3 hours of sleep if I was lucky, and to be frank - I'm just not in my 20's anymore and was getting cranky and tired. Yet I hate missing out, so cut the complaining and judgemental thoughts and went into auto pilot and just rolled with it.
Pontoon Ride on the Homossassa River
The people we met up with were far from the chaw spittin, fly swingin people I had imagined in my head. While they are chain smokers, the amount they smoke was about how much kindness they all for each of us. Some of the most hospitable, funny, genuine people you will meet - and let me tell you - they gave all of us a run for our money. We started off just doing a leasuirely boat ride down the river, and then Katie (from The Traveling Spud) became so excited when we discovered that you can pull into pubs with your boat, buy a beer and then continue on down the river.
Piper (the dog above) was so fluffy, and was wagging her tail like she was whacking weeds - I have never seen a dog get so excited about being on a boat. We passed by Crumps, a Tiki themed bar that is complete with huts, food trucks, white sandy beaches, night time shows and even a playground for the kids in the shape of a ship.
Our host, Mike with his parent and friend Shelly , told us we were going to come back to this bar later as that is really when the party started. We continued to putter along the river, while Piper showed us all her fancy tricks. As the wide Homossassa River narrowed, we were told to keep an eye out for Manatees (which we were going to be swimming with the following day). In fact, we were told we were headed to the Manatee Pub....who knew these places actually existed.
Mike's Dad, Dick, told us that when we get to the Manatee Pub to make sure to hang onto our drinks because the Pub was damaged with the last hurricaine and the whole Pub is on a tilt. So if you don't hang onto your drink, well, it may just slide right off the table into the water.
Dick told us stories about what it is like to sit out a hurricaine, how the area changes after each one that comes through and many more stories for Clam hunting, diving, and so much more. (Watch the full experience on the Culture Trekking Channel).
One such tale was of the Monkey bar, where this tiny island was built for a bar and a few monkeys were placed on it for the touristic draw. Well the pub went belly up, but the locals still take care of the monkeys, and have lovingly called this tiny island in the middle of the river - Monkey Island. The monkeys will give you quite the show in the mornings or evening when they are fed.
We sat for a spell at the Manatee bar (on the right) while Mike, Shelly, Jan, and Dick told us more stories about the area - their son that did shipping, and the old lady who buys shrimp and ice cream for the fishermen that come into port and makes a mighty fine living doing it.
We ended our night at Crump's as promised listening to renditions of songs from the 80's through the 2000's.
Swimming With Manatees in Crystal Rivers
The next morning we got up early to go and take a dip in Crystal River at Hunters Bay. This is where the Manatees swim, breed, and take refuge. We were taking a tour with Bird's Underwater later that day and wanted to see if we could spot some manatees before all the crowds came.
Hunters Bay can get quite crowded so be sure to get there early to get a good parking spot (there is a fee for parking - so make sure to bring some cash).
We didn't spot any manatees in Hunters Bay, but Birds Underwater took us up to the Three Sisters, and Jurassic Spring and we were able to see Mama's with their babies. Swimming with Manatees in Crystal Rivers is definitely something I will never forget.
The Last Chapter in the Florida Getaway
We had spent most of the day in the Crystal Rivers area, swimming with Manatees, stopping by the Homossassa Wildlife Refuge - and headed to St. Petersburg Florida. We were dropping Katie off there as she wanted to explore the Dali Museum, take pictures of all the wonderful street art in the area. Unfortunately I had to head home the next day and wouldn't be able to stay in the area - as my flight was leaving from Orlando. So we decided to catch the sunset and have some dinner in the area.
I had never heard of this place in my life, so didn't think it would be anything special to photograph or remember--- but I was entirely wrong. We raced the sunset to the beach. We pulled into the parking and walking onto this beach was like I was transported to the beaches on Grand Cayman Islands. The sand was perfectly white and clean, as the sun touched the water on the horizon all of the movement on the beach slowed to a stop - there was a peaceful quiet and serene feeling that descended upon everyone there and stayed with us as we all soaked in the sacrament of the sun setting on another wonderful day with friends.
Where To Stay In Fort Lauderdale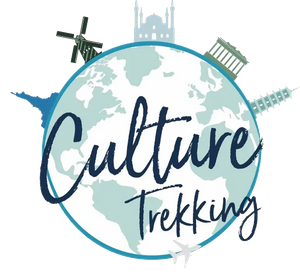 Culture - Connection - Art - Adventure