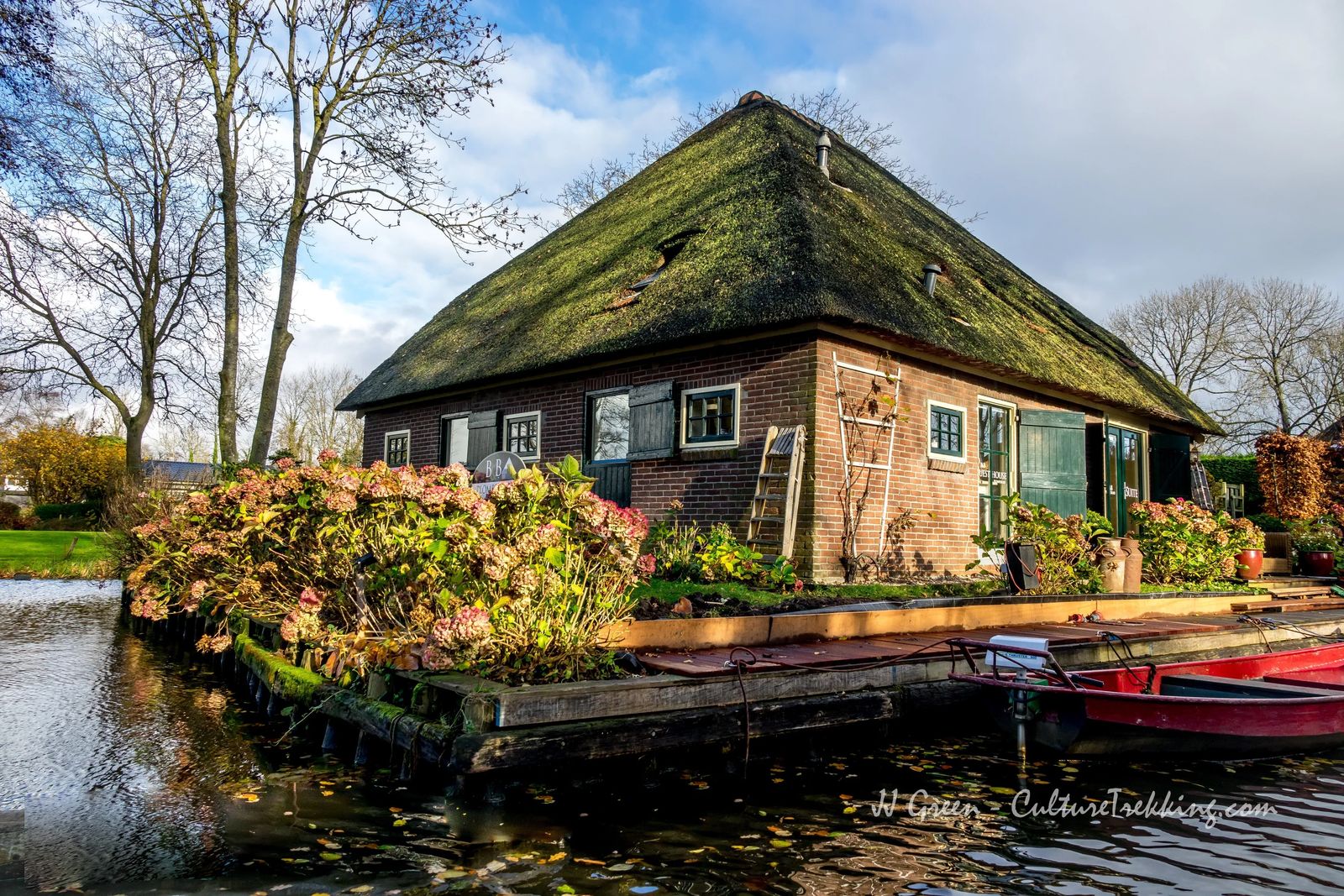 Visiting Giethoorn in the Winter
My Great-Grandfather was born in Apeldoorn in what is now the Netherlands, so going to the Netherlands has always been a must. Other members of my family had already been several times, but for my Birthday I decided to go by myself. I arrived in Amsterdam and stayed at ClinkNoord Hostel, which was a perfect location as the Central Train station was about a 10-minute walk from my accommodation. Although I visited many cities in the Netherlands, Giethoorn was always on the top of my list.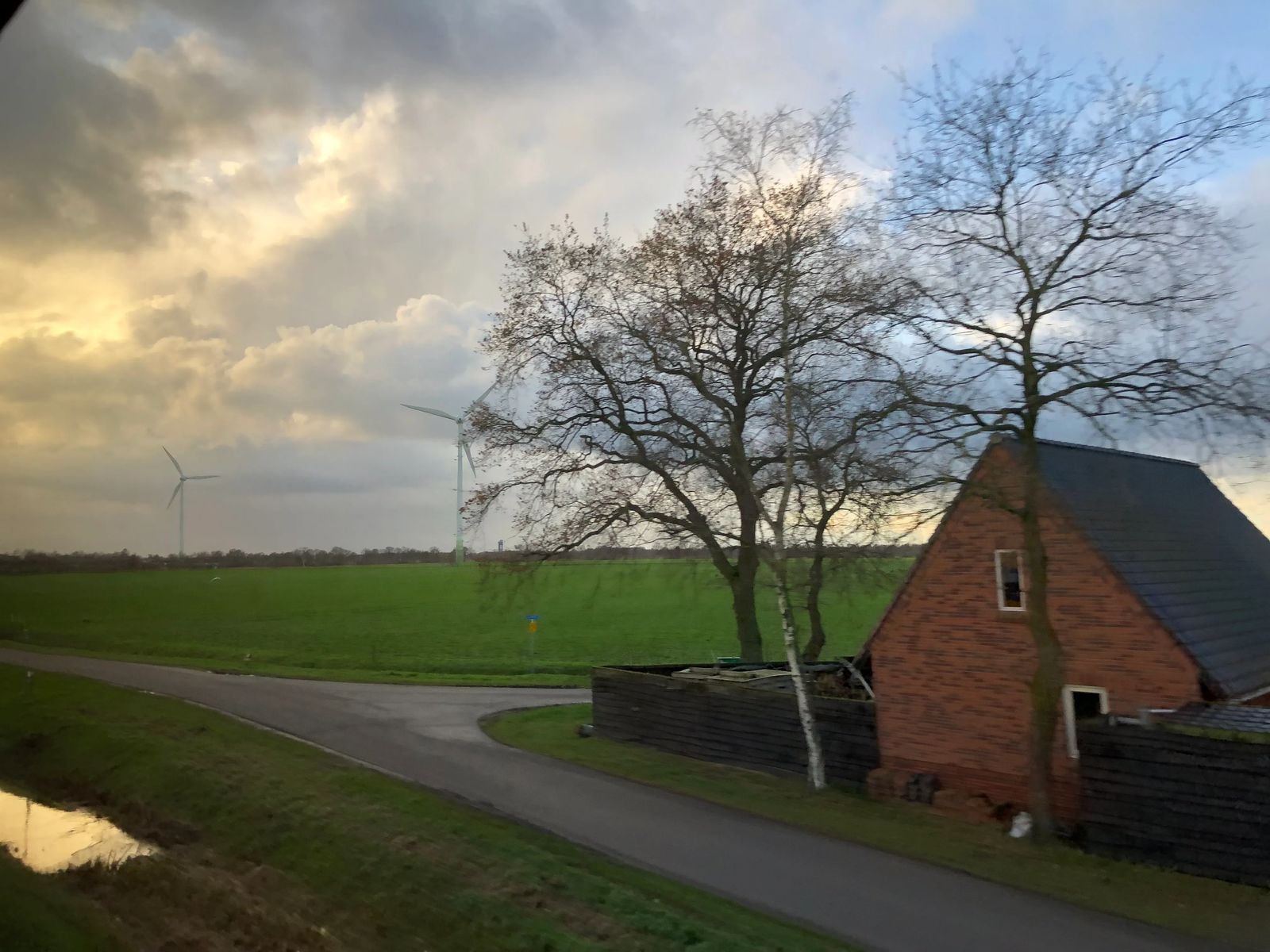 Giethroon In The Off Season
Giethoorn is a small town, about a 3-hour train ride North of Amsterdam. I made sure to leave early in the morning and once I arrived off the bus, it looked like everything was closed up for the season. It was November, but I thought surely at least one store would be open……I had traveled so far.  As I was here in the off-season, I was unsure if I would be able to take my coveted boat ride through the city with no roads.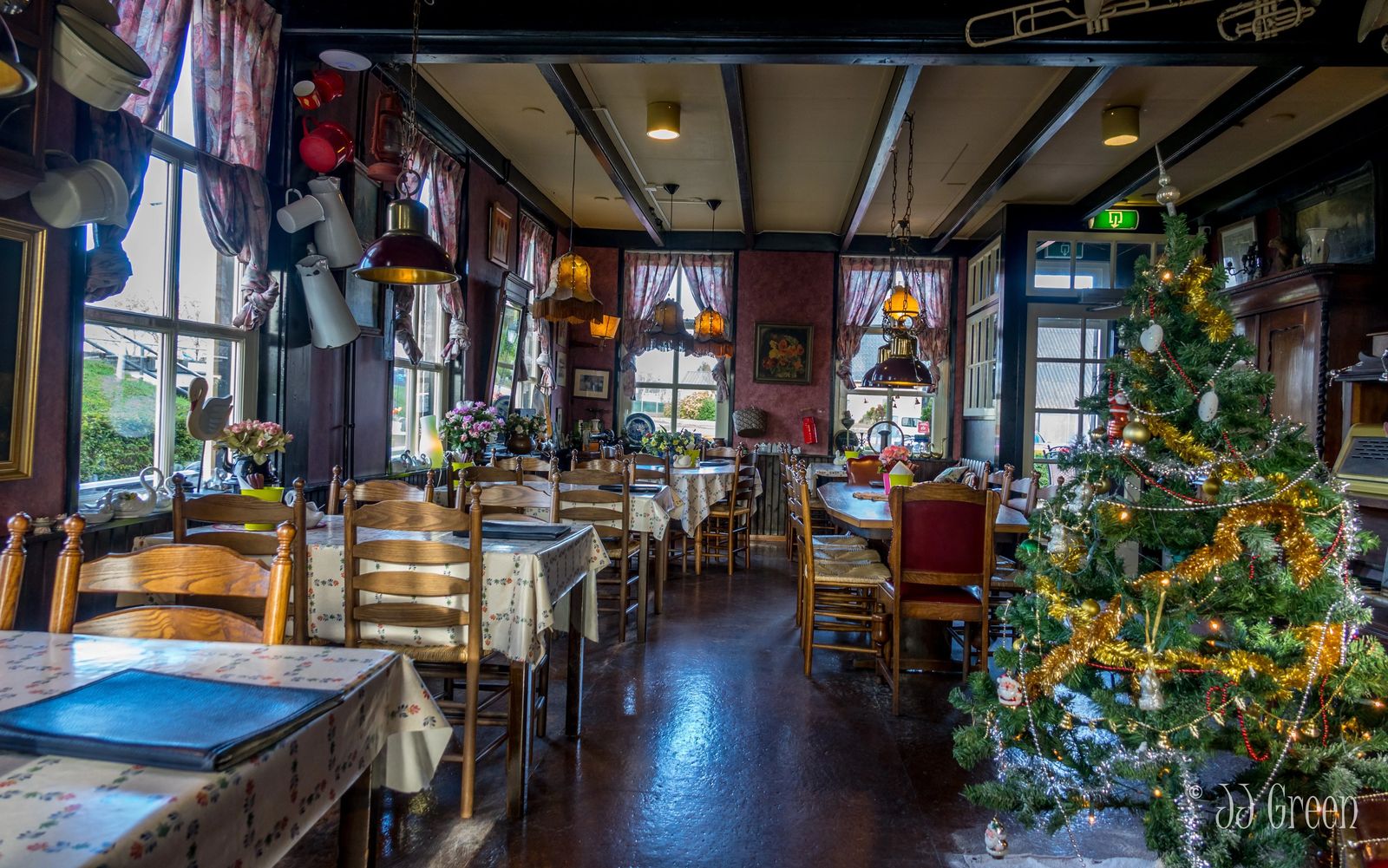 I walked into the only open restaurant, 't Zwaantje (Little Swan), that morning to get some Hot Cocoa to warm myself up while I tried to come up with a plan. They happened to not only be a restaurant but were also a Boat tour of Giethoorn! You may know Giethroon as the city without roads, and to get from house to house you must travel by boat. In the springtime, it is filled with flowers, budding trees, birds, and is often the location that is sought after for a 'Make a Wish' Destination.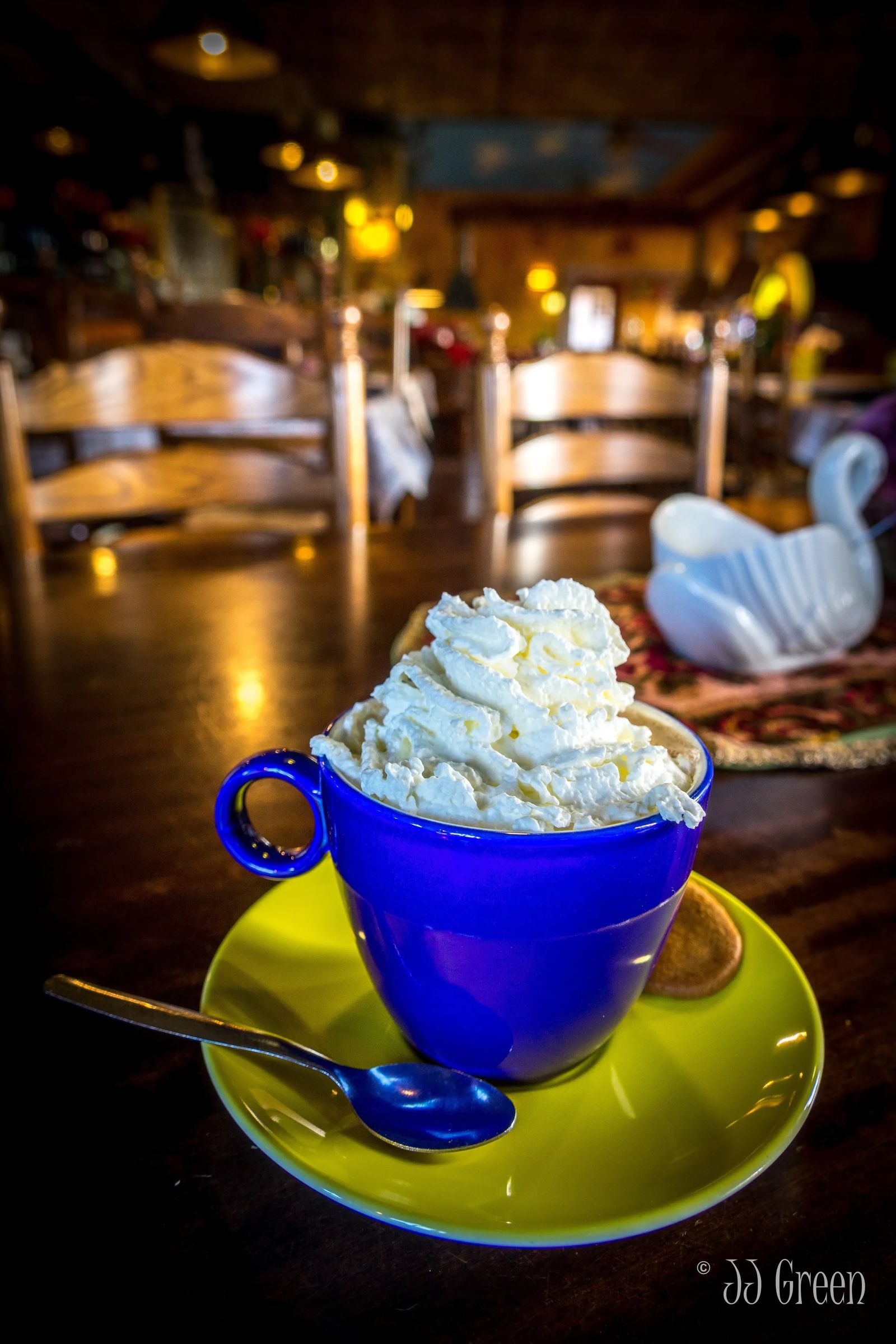 You may know Giethroon as the city without roads, and to get from house to house you must travel by boat. In the springtime, it is filled with flowers, budding trees, birds, and is often the location that is sought after for a 'Make a Wish' Destination. I climbed onto the boat with 4 other passengers, which I was told was quite unusual as the boats in the spring are overflowing with tourists & the canals of Geithoorn are crammed with boats. I am one who loves the quiet, uncrowded destinations so this was a perfect situation for me. There were blankets in the boat, and they allowed me to bring my Hot cocoa with me which was fantastic. It was unusually sunny and warm for being the end of November, so the young man driving us around allowed me to open the windows and take photos of this fairytale city.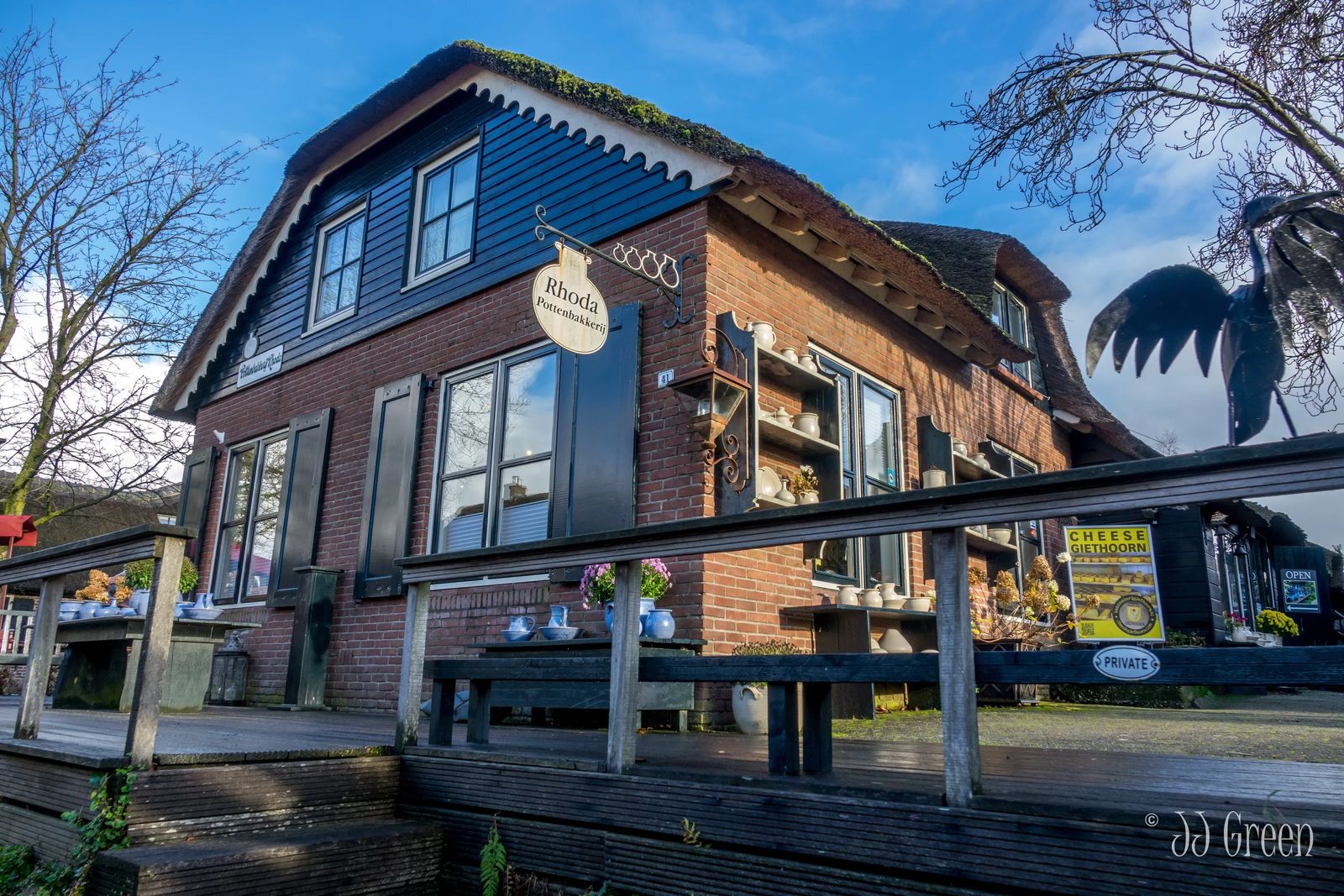 The History Of Geithoorn
The name Geithoorn was derived from Geytenhoren. Geytenhoren is a term assigned to this city after the Peat farming diggers pulled up ancient goat horns from 1170 AD. It is believed that these goat horns are actually ones that may have drowned during that flood. After time the name was shortened and changed to Geithoorn.
Geithoorn was a peat moss farming town. With the Netherlands being so close to water sources wherever you go, peat moss was easy to grow, and very lucrative in the 13th century as peat moss was used as a source of fuel in the wetlands throughout the Netherlands. Peat moss is dug up from the bottom of lakes and is dead plants that accumulate over time, piling on top of each other.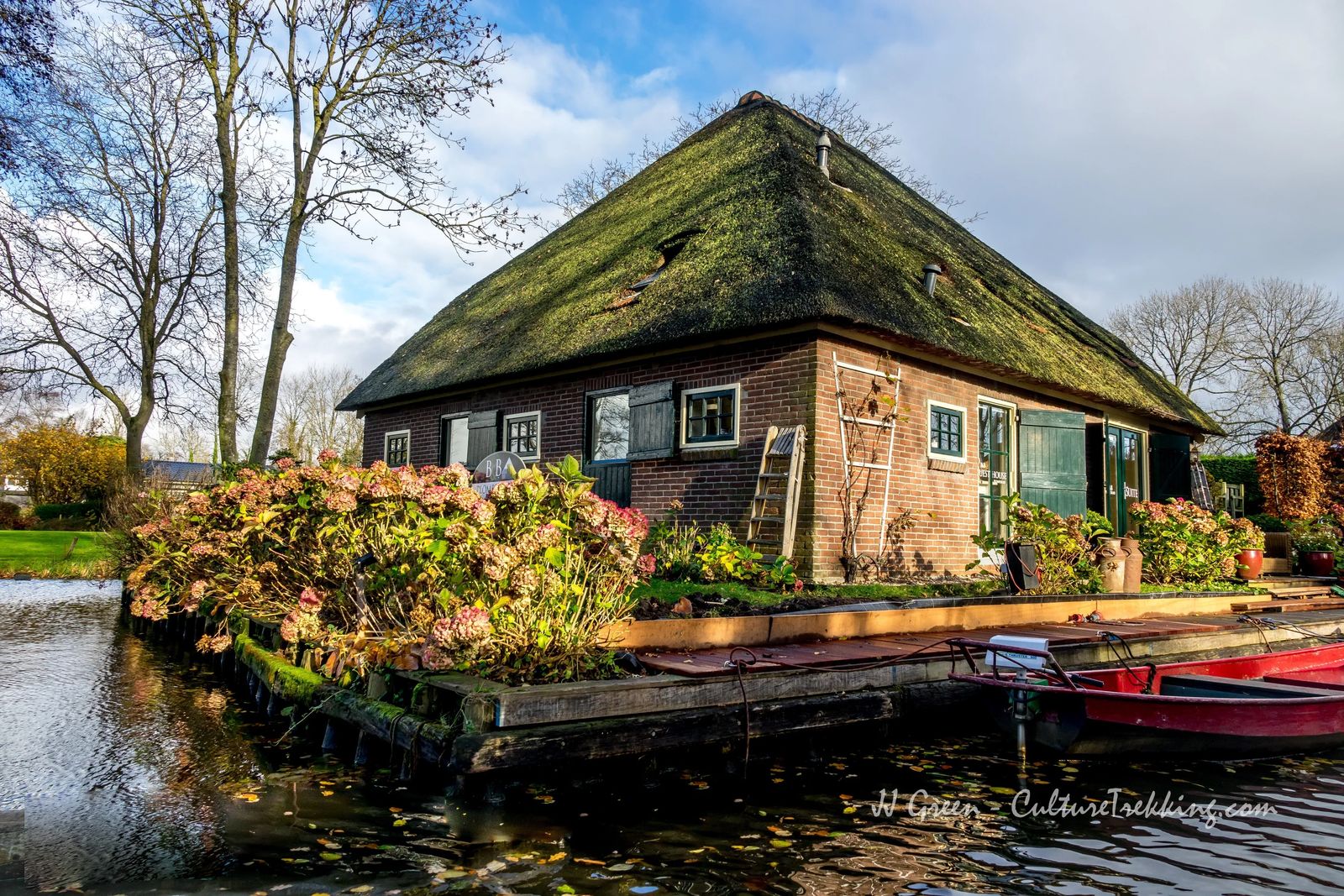 The Peat moss is then created by drying it (typically on rooftops) and then pounding it down into easy to transport pieces. This fuel type was beneficial to those in the 13th century because it did not come with as much smoke as the local wood did, warmed the house nicely, and burned for an extended period of time comparatively. Those individuals tasked with digging out the peat moss were not paid that well, the turf makers or the ones who stamped out the water with their wooden shoes were paid much better and considered well to do in the 15th century.
Canals were dug in between houses to both help grown and drain out the water so that the peat moss could be farmed more efficiently. Houses were built on the dry land between these homes and thus Geithoorn was created. Over time coal took over for peat moss as a source of fuel and Peat Moss farms became a thing of the past.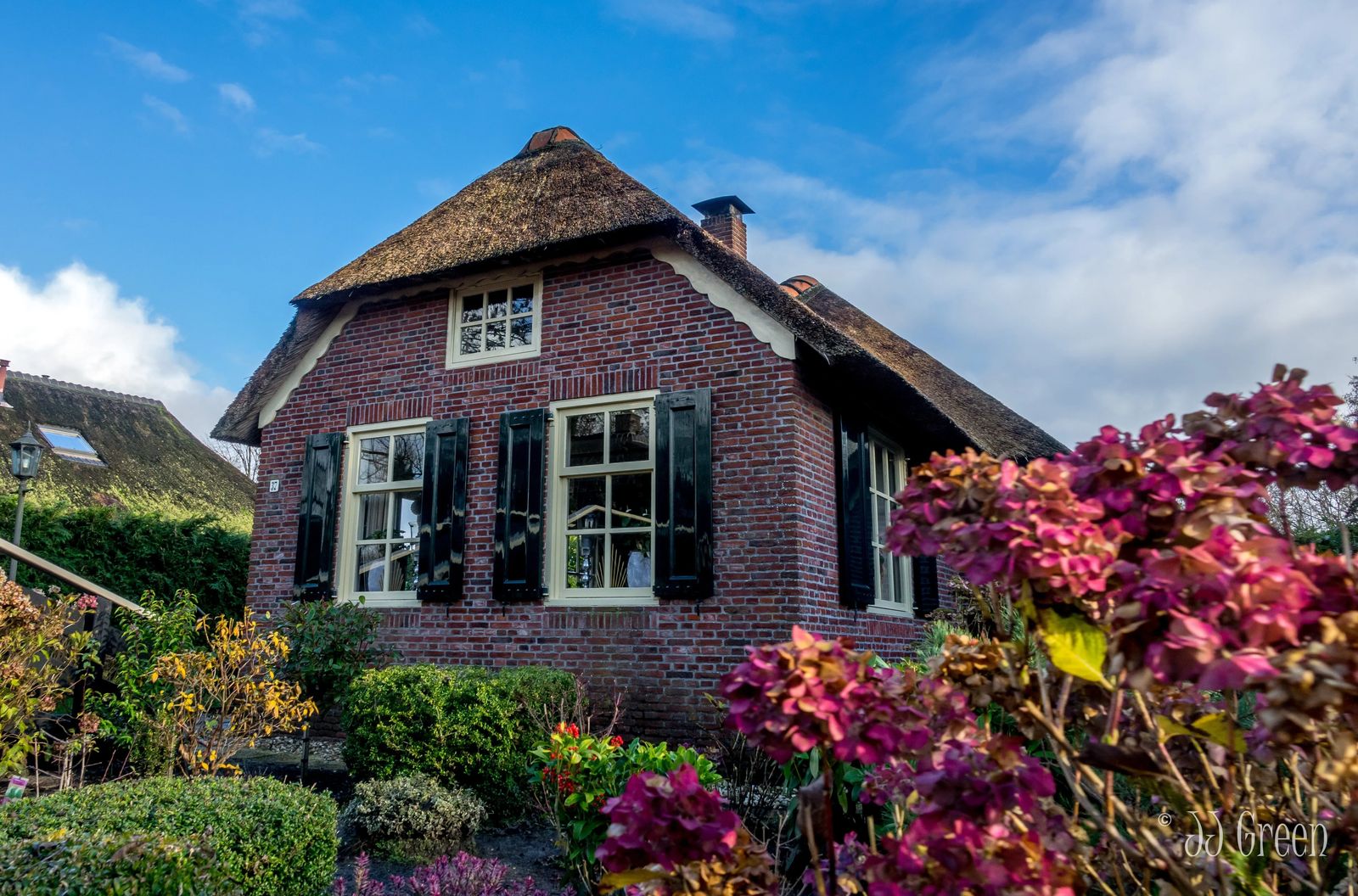 Want To Live In Geithoorn?
Homes were sold to individuals who enjoyed the solitude that comes with living in a town like this. Now Geithoorn has been made so popular by different travel magazines that an 800 sqft house could cost you between € 195,000 to € 800,000 (per 2017 quotes).  The individuals that live there are under strict community codes as well with no blinds being allowed so they use special plants and vines to give some form of privacy. If your thatched roof is in bad shape, well you have to replace it and it could cost you around 10 euro per square foot.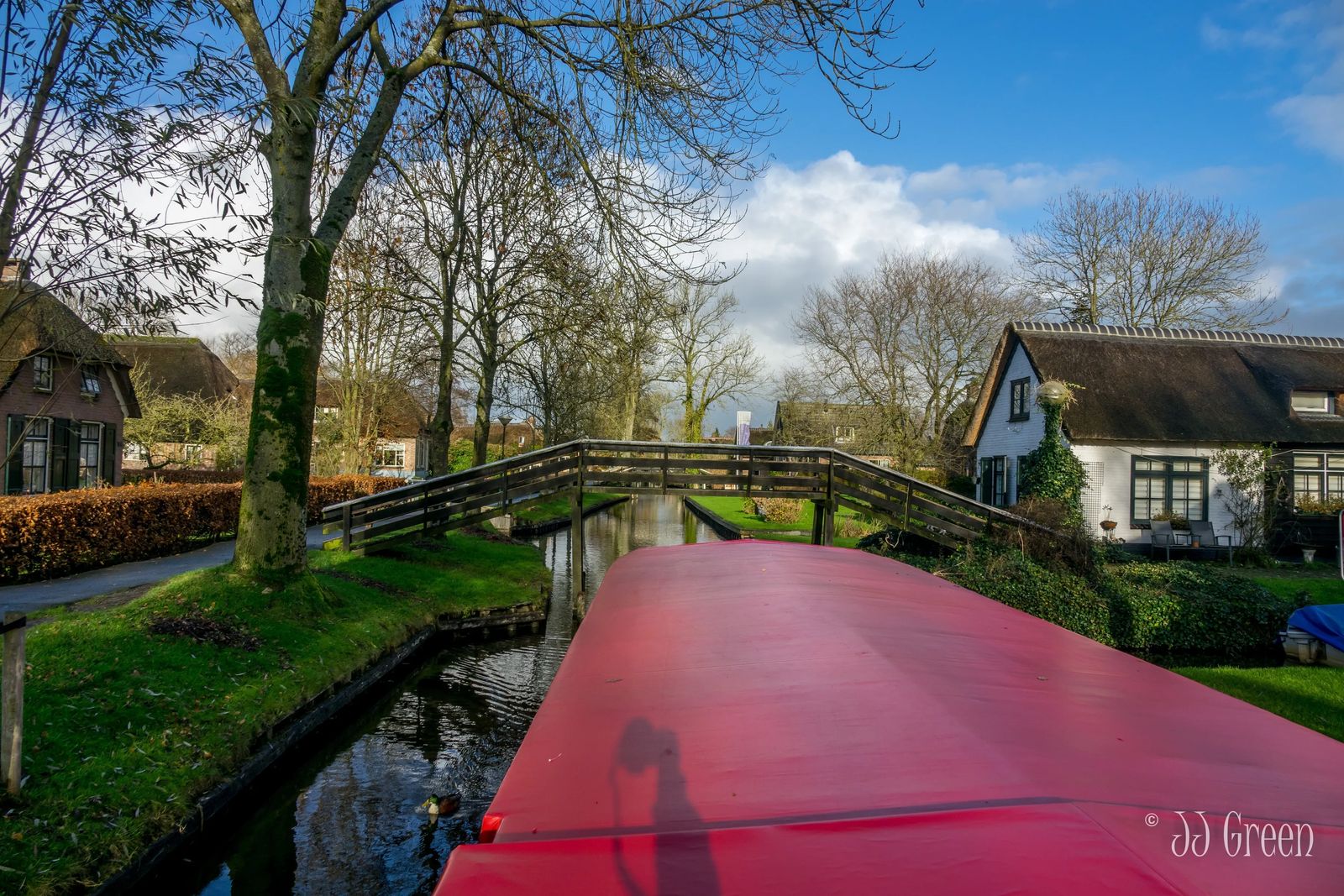 The People in Geithoorn:
Despite it being winter it was still so beautiful and peaceful. I met some lovely people on board who also happened to be in school studying Tourism. The boat operator was a young man who looked like he had turned into a human popsicle. He told me that after you are on the boat all day you go home and just can't seem to get warm again because the cold seeps into your bones. It was chilly, but I was just glad it wasn't raining as had been for the last several days.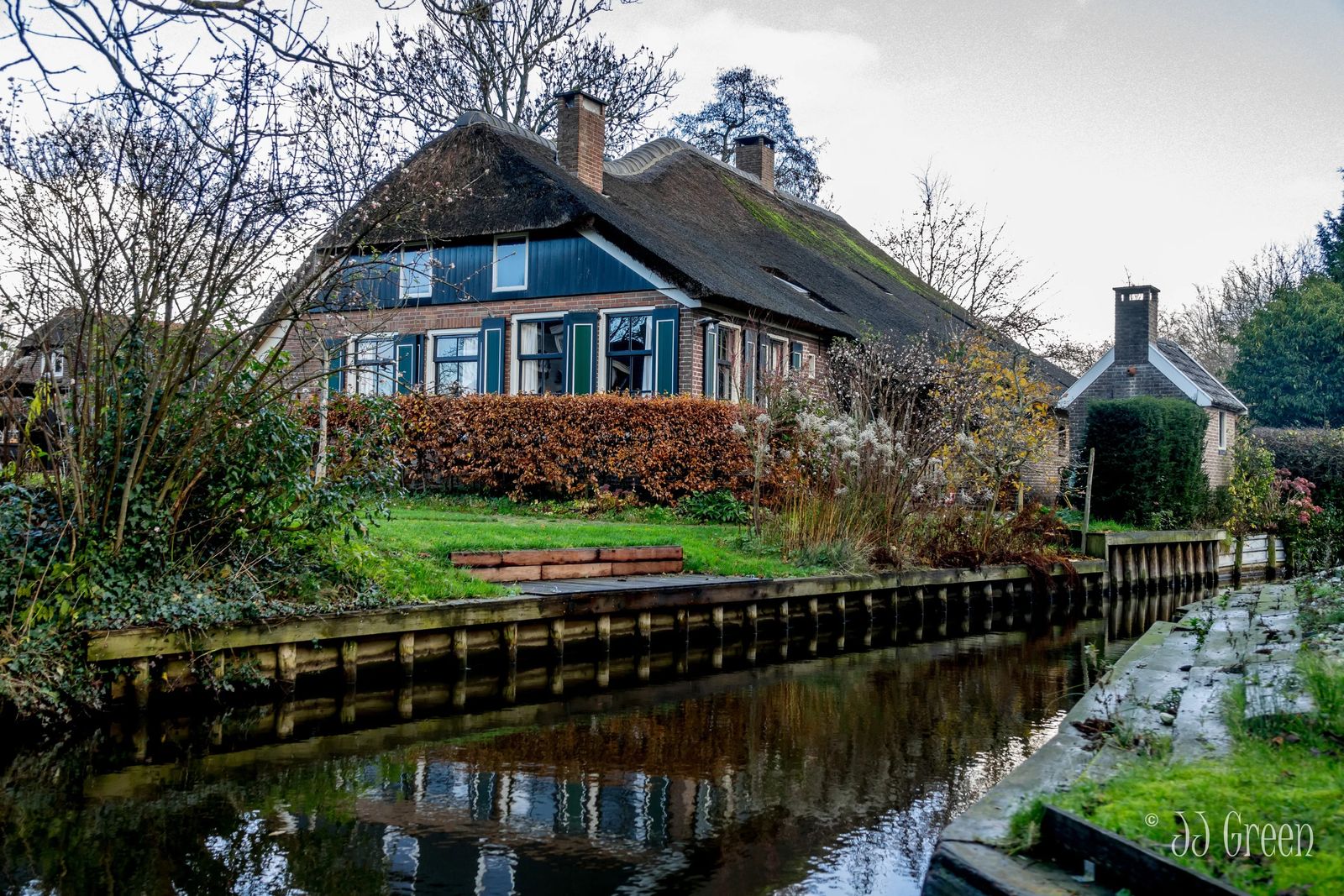 He also told me that the boats are built so that children who wish to come and see Giethoorn but are unable to get out of the hospital bed or disconnect from their IV's can be rolled onto the boats and taken on a tour as part of the 'Make a Wish Foundation'. Being someone who works in the medical field this made my eyes a little misty and was so grateful for the kindness and accommodation that these people offered to children and their families.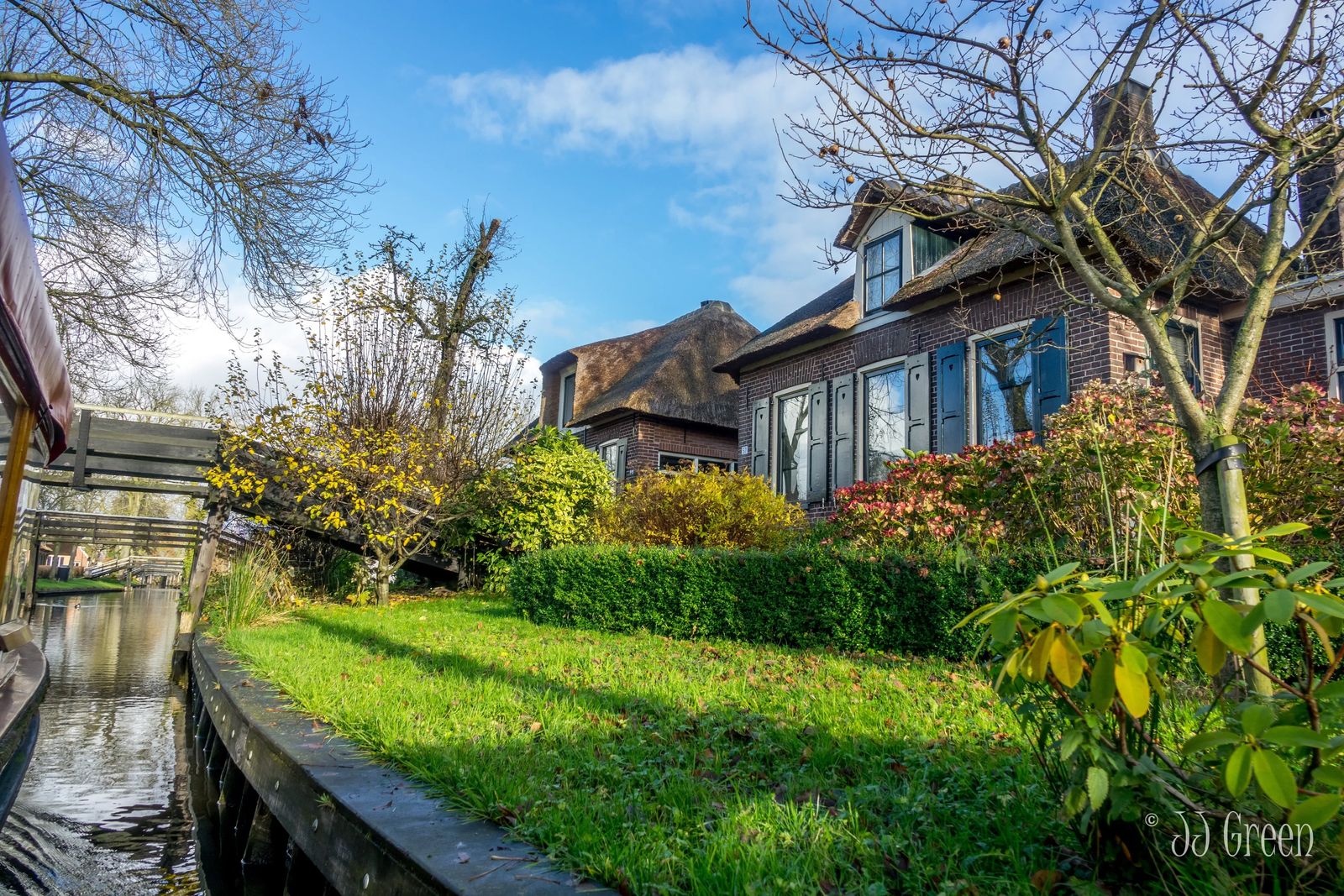 Make Your Own Wish In Giethoorn
No matter what time of year you choose to go, Giethoorn is a beautiful place, with beautiful people. I cannot wait to go back and compare Spring to Winter touring of this place, but would not have had my own experience any other way for my first time there. The cottages on their peat moss mounds, the rolling clouds lazily floating by, the people that I met, and the feeling of gratitude for my heritage leaving this place was one of the best Birthday presents I could have asked for…..almost as if I fulfilled my own 'Make a Wish' dreams.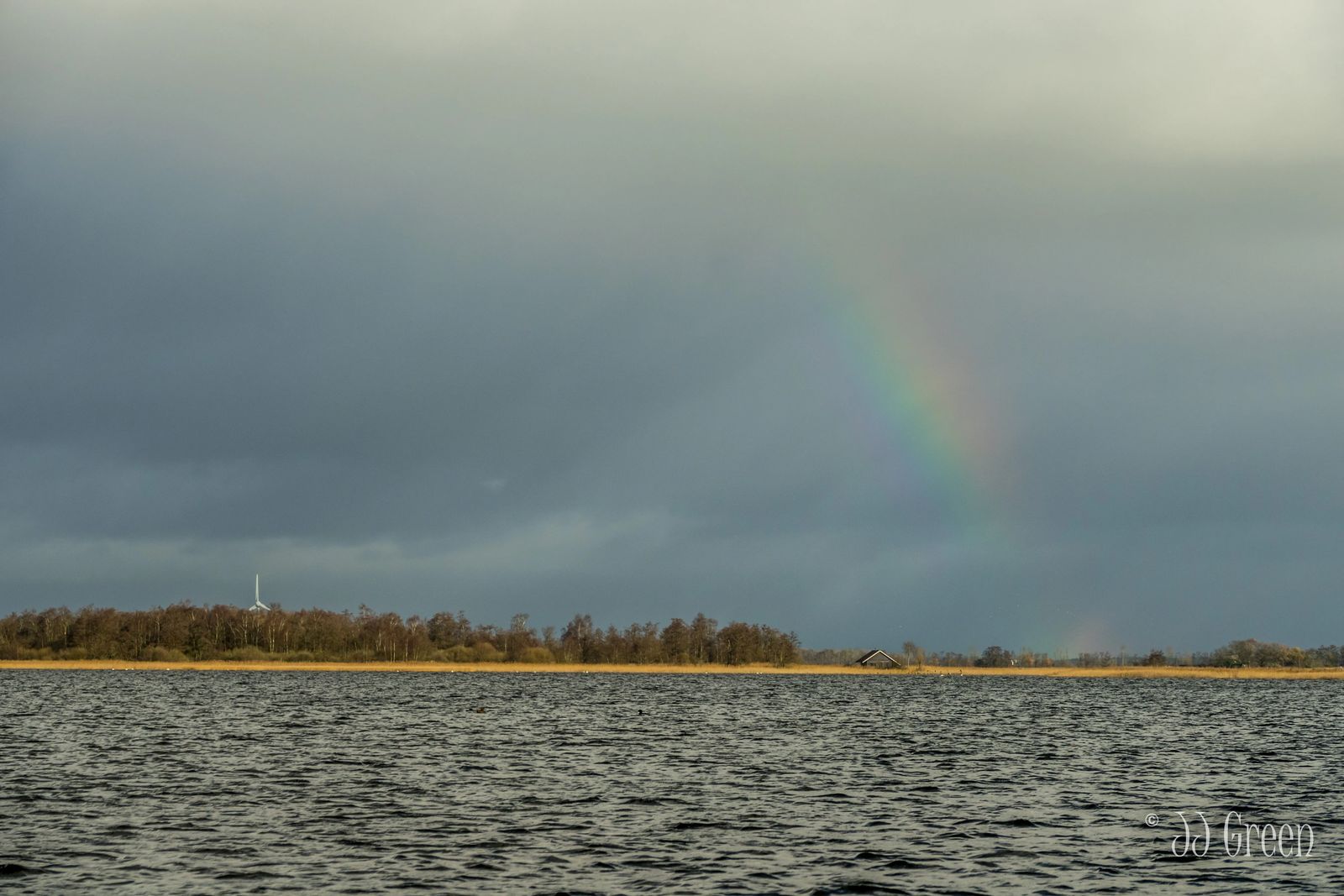 Where to Stay in Geithoorn