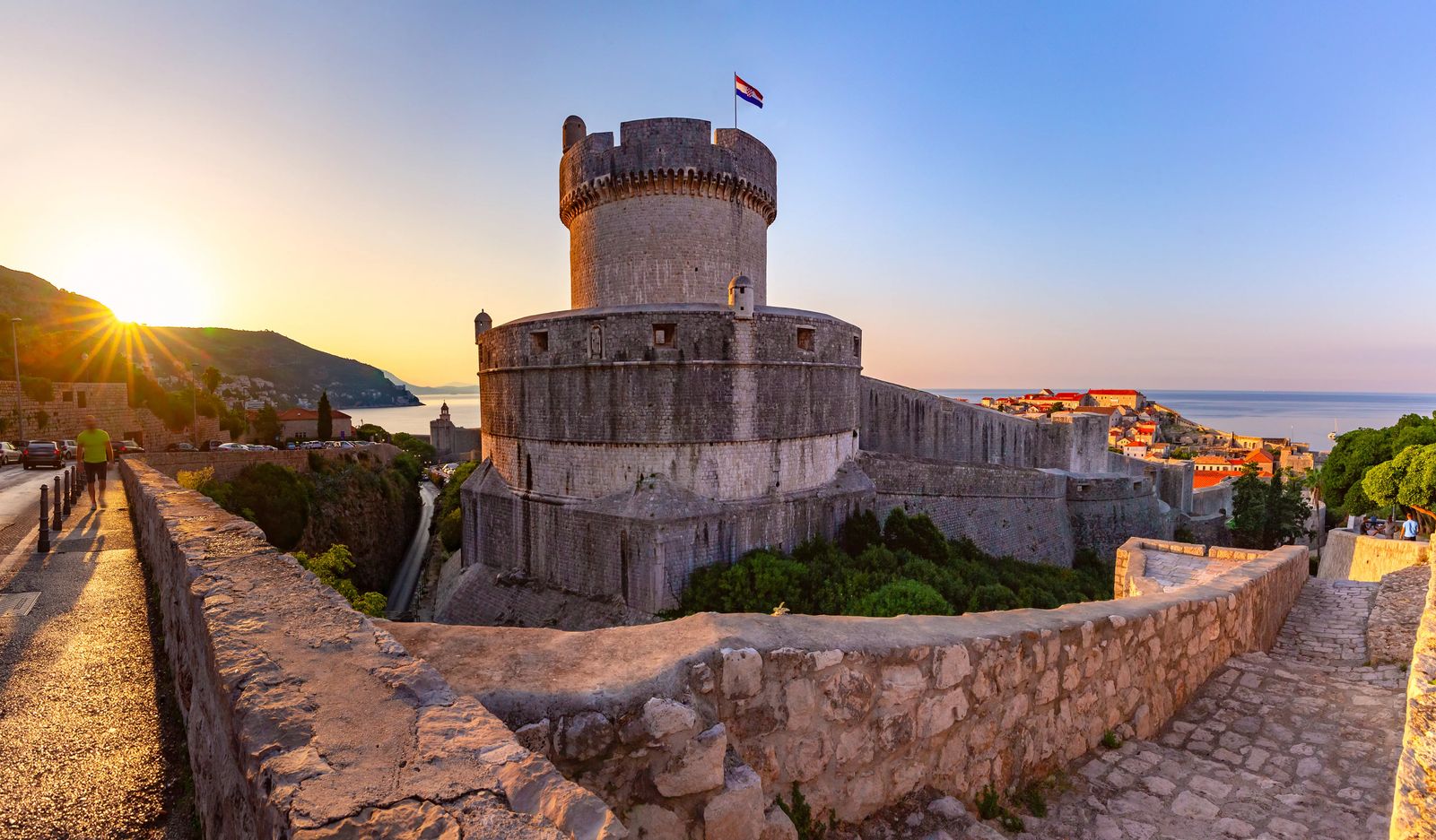 Is Visiting Dubrovnik Worth It?
Is Dubrovnik worth visiting when it is so far down the coast of Croatia? Is there enough to do there to entertain you for more than a day? It seems so far away from everything else in Croatia, but if you look at it from a fantastic starting point to visit the rest of the Balkan countries it is in a perfect spot. Dubrovnik is a very safe city, easy to navigate, known for the beautiful city walls that allowed the city to be named a UNESCO site - I would certainly say it is worth visiting.
There is a lot you should know about Dubrovnik before visiting though, ways to save money, the best beaches to visit based on your vibe, and how to not get major fines for something that is normal to do in the USA. Keep reading and I will cover all of this in this article.
I visited Dubrovnik for four days in October 2022 and updated this article in 2023 to ensure the most accurate information is included for your trip.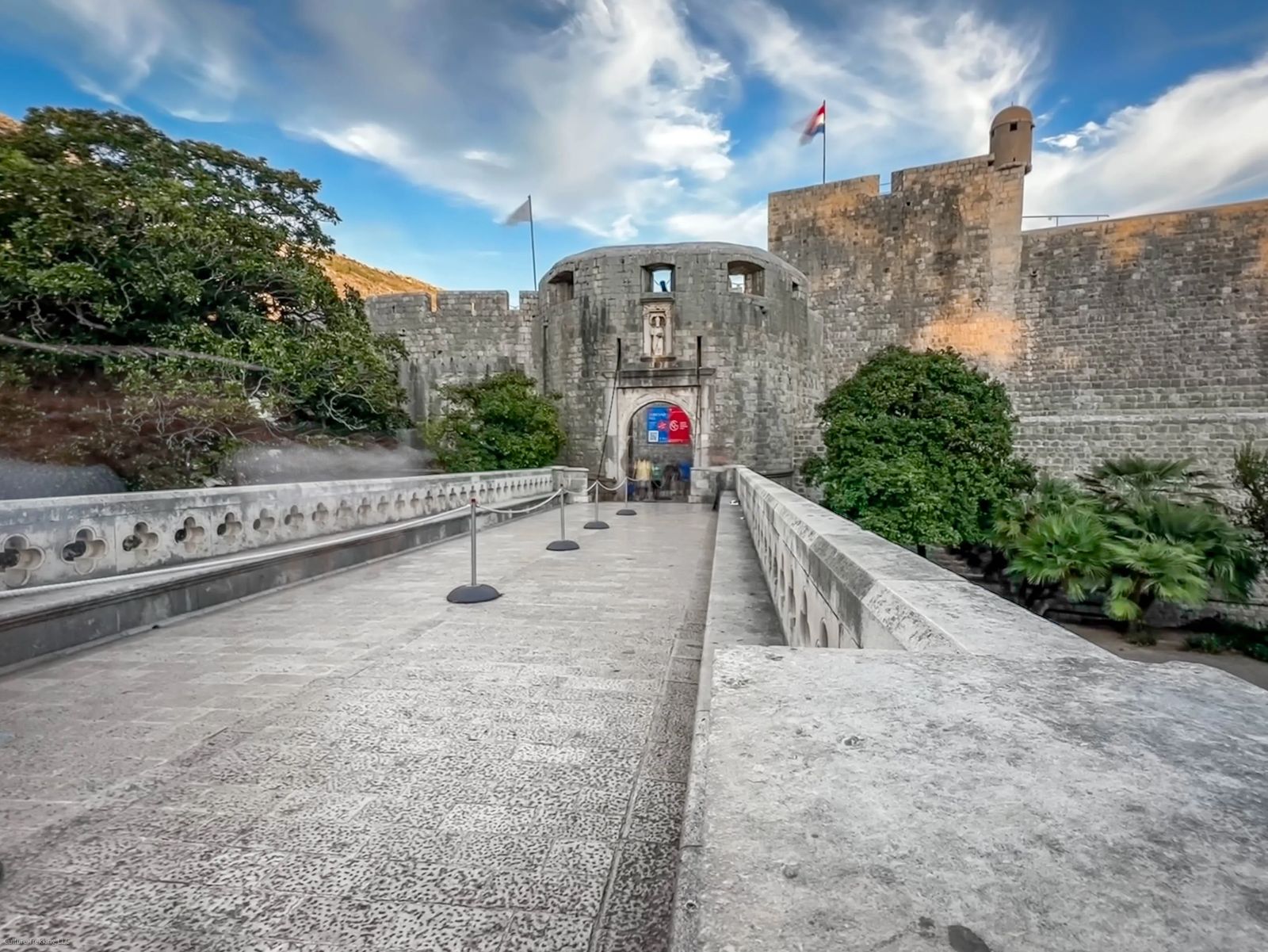 What is Dubrovnik Known For?
Beyond the stunning coastline of Dubrovnik, where island hopping is one of the more popular activities Dubrovnik is known for its medieval walls. The Dubrovnik city walls are the reason the city was named a UNESCO heritage site for how perfectly preserved they are. Beyond being a popular filming location for movies and shows (ie. Game of Thrones), the stunning views and vistas create a very romantic feeling to the town.
If you take a funicular up Mount Srd you can having a dramatic dinner on the mountain with views of the Adriatic and several of its islands. Once you come back down to earth, wander through the major historical landmarks like the Gothic-Renaissance Rector's Palace, the Cathedral of assumption of the Virgin Mary, and the Franciscan Monastery one of the oldest pharmacies in the world still running.
The secluded pebble beaches with bar service are a popular activity as well because of the shimmering blue crystal clear waters. I highly recommend snorkeling here, while the fishes near the shore aren't massive, there are so many colorful little baby fish near the rocks that the city walls are built on. You can also take a Kayak out to Lokrum Island, where Napoleon and King Richard once visited.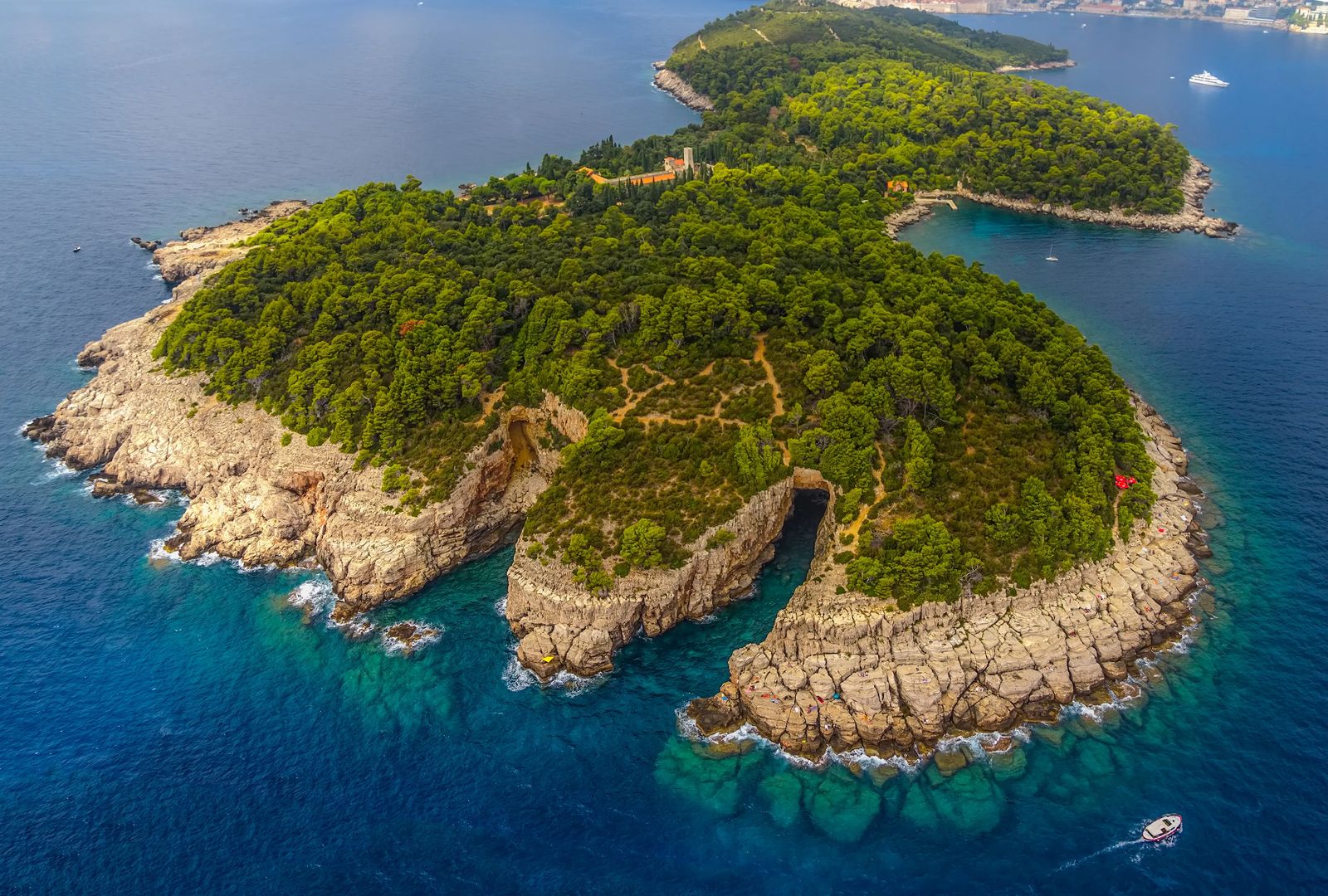 Is Dubrovnik Worth Visiting?
Dubrovnik is definitely worth visiting! It is a great stepping stone to island hopping along the Dalmatian Coast of the Adriatic Sea, a day trip to Split Croatia, Mostar in Bosnia and Herzegovina, and has not just the captivating history of the Ragusan society but also modern elements of heroism from the Yugoslavian war.
The crystal blue waters are mesmerzmerizing especially from the top of Mount Srd, or from the balcony of the city walls at the Michelin Star restaurant 360. There is a relaxed nightlife on the Stradun with the warmly lit lanterns glowing, or the rowdy nightlife down alleyways of the city at the Irish Pubs.
Between the history, natural beauty, variety of things to do you could spend at least a month here and still feel like you hadn't really experienced everything Dubrovnik has to offer.
Is it Safe To Visit Dubrovnik?
Because Dubrovnik is one of the most popular cities in Croatia to visit, it is also the safest in terms of lowest reports of crime and theft. The town is smaller than it looks in movies, but is no less abundant in things to do and see.
The only thing I would caution is that within the city walls you are not allowed to wear a bathing suit unless you want a $450 fine for doing so. Other than that, most of the people who are staying in the old city or close to it are tourists, as the price of the apartment for locals is now to high to be sustainable unfortunately.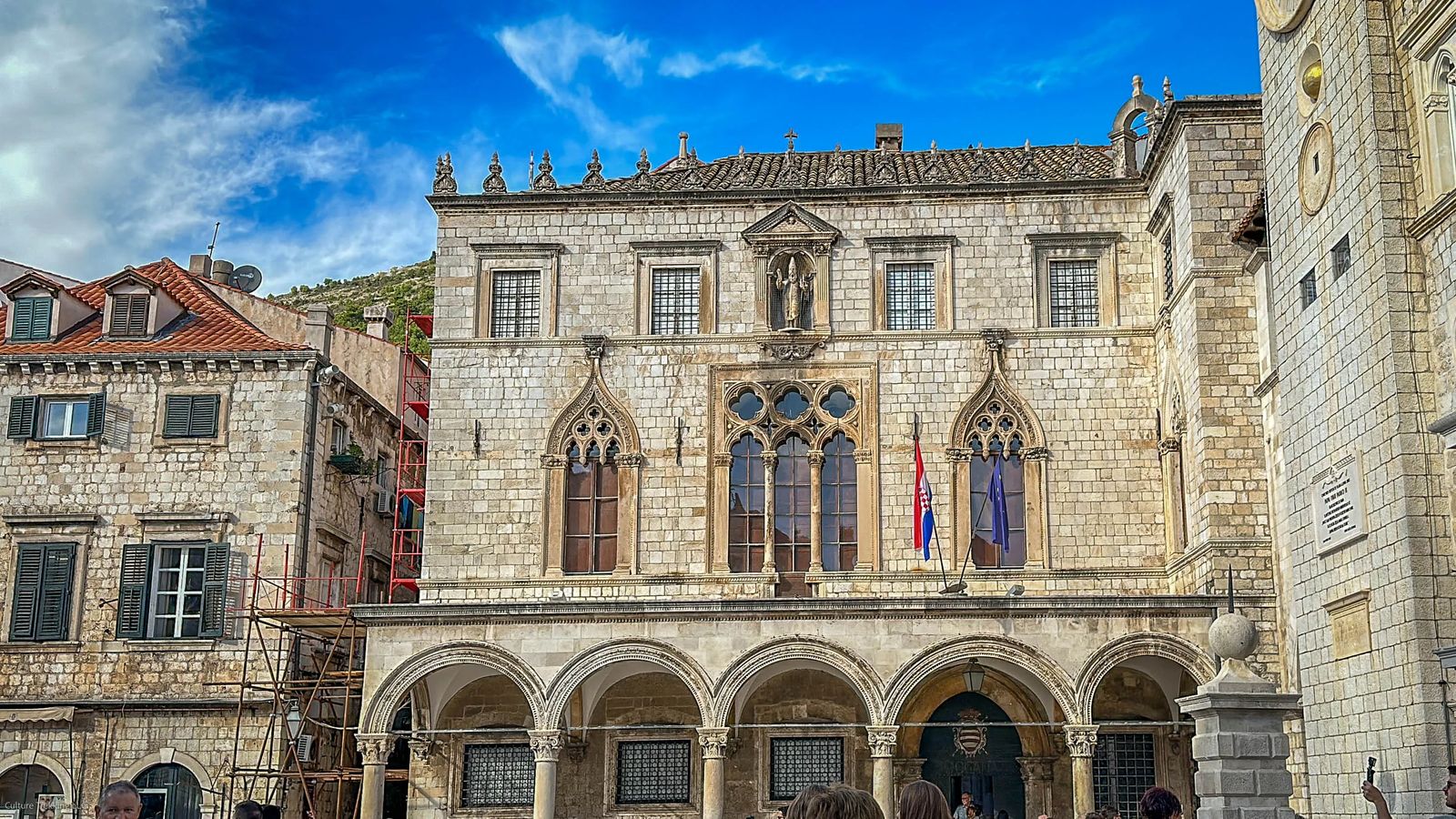 What Is The Best Time Of Year To Visit?
My friends and I visited during October, as we were taking a 1500 mile road trip through the Balkan countries and wanted to see the fall colors in the mountains. The hottest months in Dubrovnik are June through August, and with the Limestone reflecting heat it can be quite warm - but also very sunny. If you are visiting for snorkeling, scuba diving and island hopping I definitely recommend visiting during those months so you don't run into weather. The summer is also when Hamlet shows start over in Fort Loverjenac, so that may be a great time to visit as well.
If you are looking for cooler temps and don't mind an occasional downpour then the fall or spring is the best time to visit.
St. Blaise is the patron saint of Dubrovnik and his feast is typically on February 3rd. Let me tell you, after crashing a Croatian wedding, these people know how to party. They are still very religious here as well though, so you might get to experience some parties and prayers.
I would double check the holiday schedule for Croatia, and make sure the top things to see in Dubrovnik aren't closed on those days.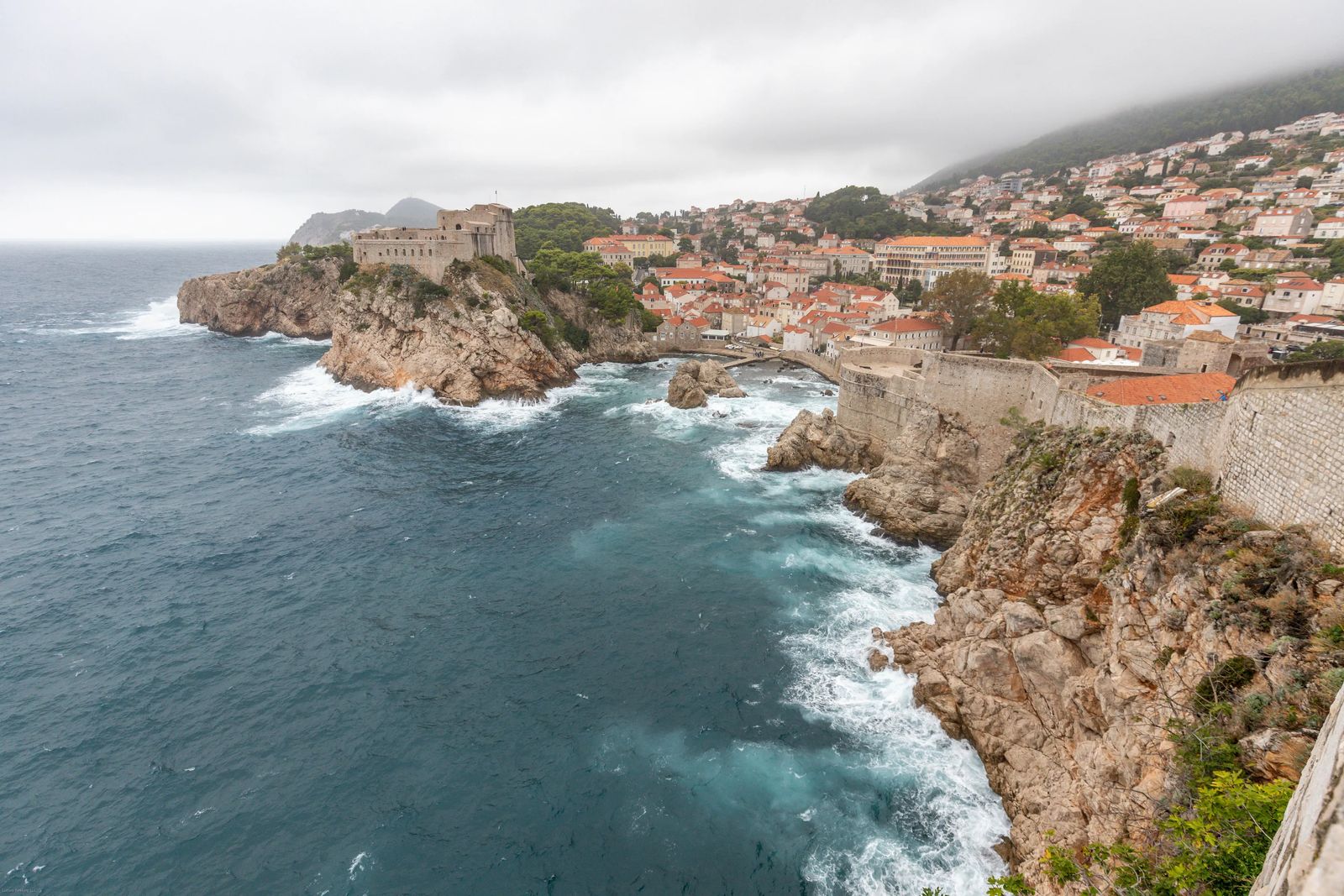 Best Things To Do In Dubrovnik
There are so many things to do in Dubrovnik that I cover in another post, and some that I have already briefly mentioned here. If you only have 48 hours in Dubrovnik or 3 months, you really will always find something new to do or experience.
For history I would visit the War Photo Limited Museum, Rector's Palace, Sponza Palace, Artillery Museum, and the City Walls.
For stunning landscape views Kayak to Lokrum Island, hike to the top of Fort Loverjenac, and have dinner atop Mount Srd (make a reservation). There are plenty of boats for hire to be able to island hop, but would certainly have it guided for safety among the rocky coastline.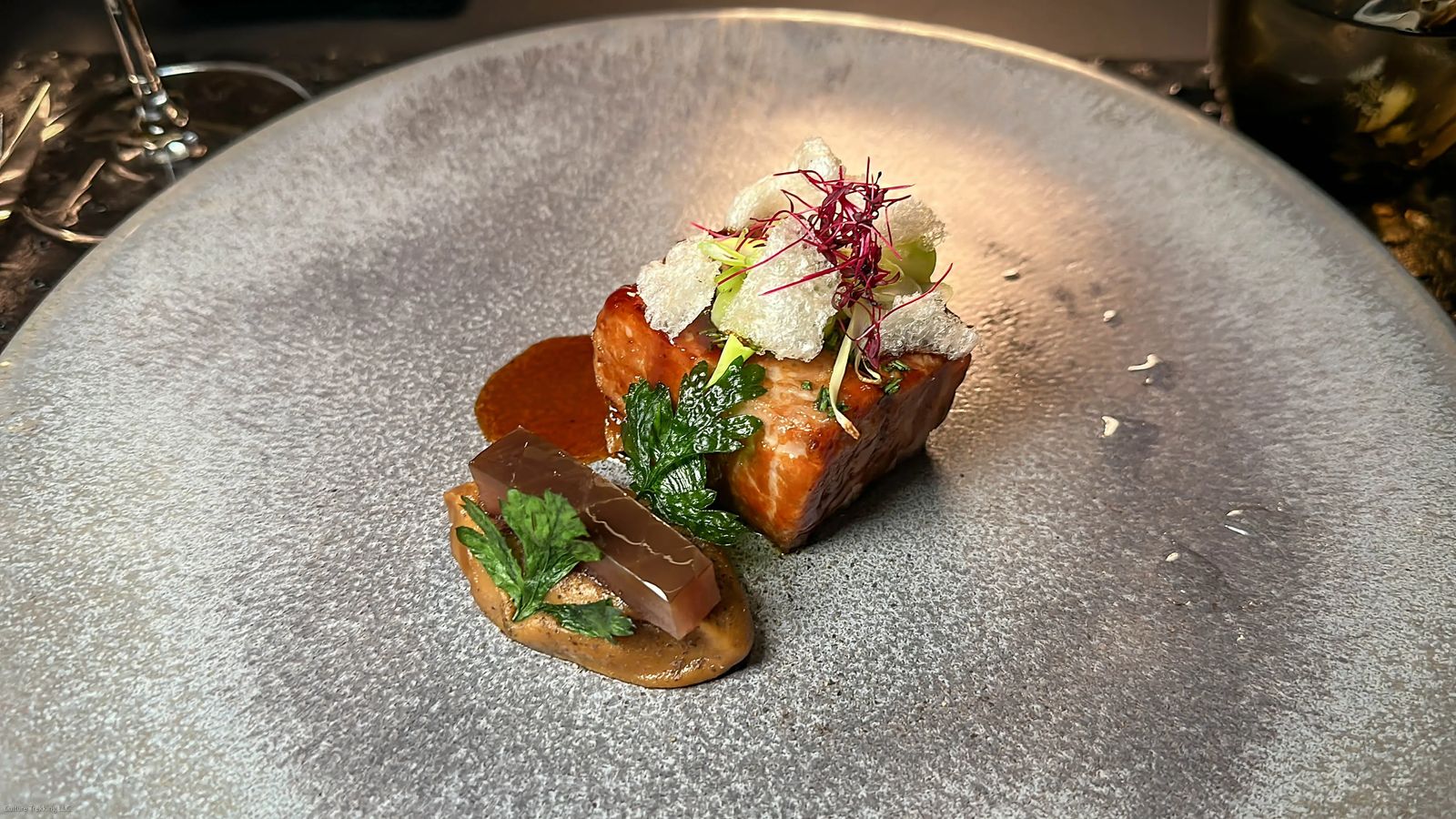 Traditional Food To Try In Dubrovnik
For foodies, try an affordable Michelin Star 360 Restaurant while overlooking Dubrovnik Port. Make sure to try Black Risotto (black from squid ink), Zelena Menestra (green stew), Pašticada (beef stuffed with herbs - oldest recorded recipe in Croatia), and Šporki Makaruli (Dirty Macaroni).
The farmers market have a unique treat called Arancini, a candied orange peel and lemon peel. Find the market at Gunduliceva Polijana right in the heart of Old Town near the Jesuit Stairs.
Olive Oil and balsamic vinegar and a major treat here as well, because the area was ruled by the Venetians for awhile and the warm humid climates here make for olive trees that rival those in Italy.
Rakija is the local brandy that comes in many fruity flavors, and was used in the old days as a remedy for colds and stomach aches. For local beers there is Zmajska Pale Ale, and many different types of Croatian wine to try as well.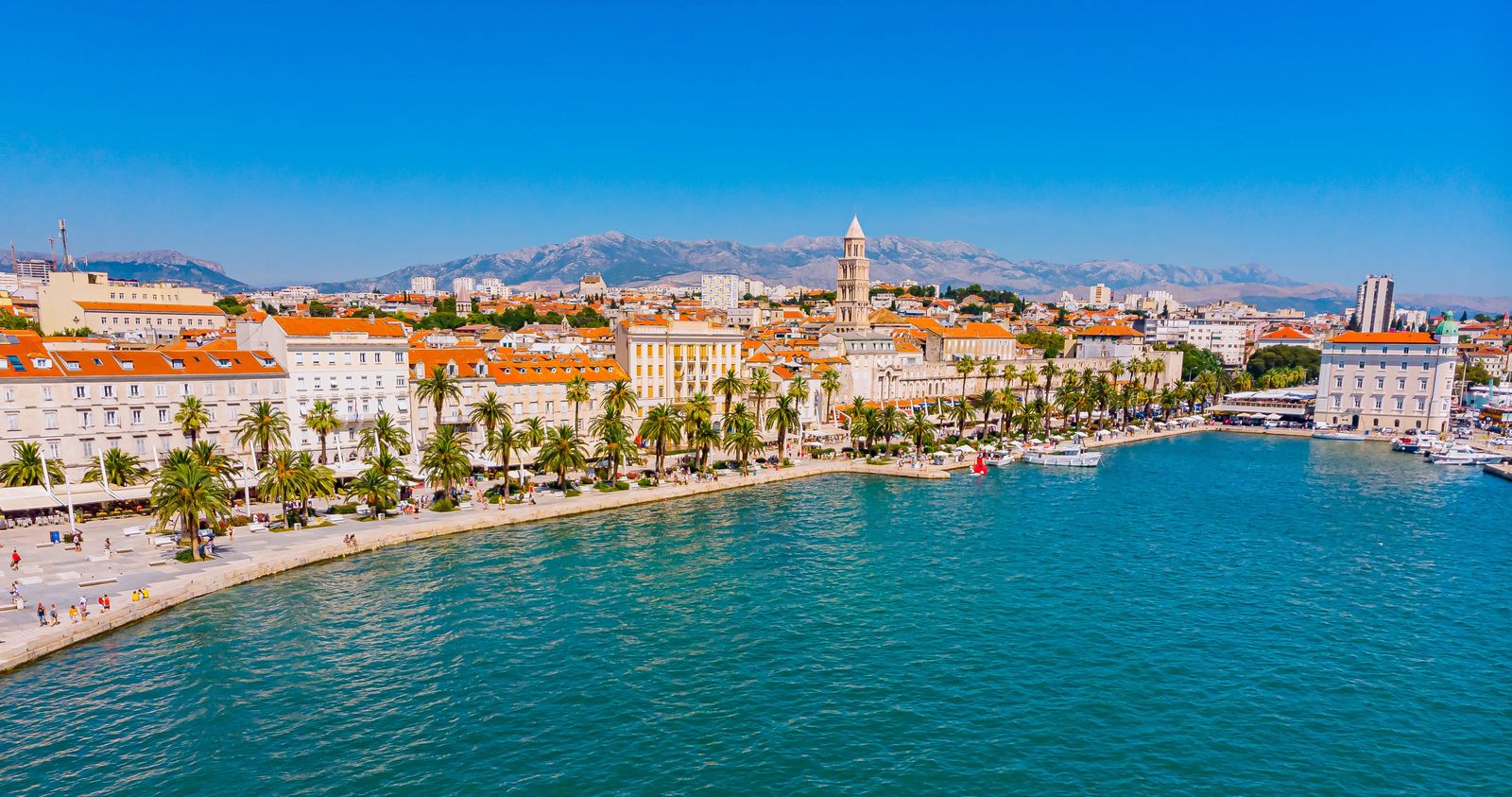 Split vs Dubrovnik Which Is Better?
If you are looking for a crowded bustling city with a stellar nightlife setting inside a former Roman Palace, then Split Croatia is for you. If you are looking for a relaxed and slow paced feel to a city with the occasional crowds with each ship that docks in port - then Dubrovnik is for you. Dubrovnik is also known very well for its foodie scene and natural beauty.
I personally found Split to be stifling, but we were also there when we had two guides for cruise ships fighting each other (no really, they started hard core yelling). The city isn't really made for mass tourism, and is the second largest city in Croatia next to the capitol, Zagreb. However, travel is subjective, so if you plan your stay right, you could miss the crowds and find the quaint corners, and be stunned by the modern mixed with Roman that fascinates around every corner.
I fell in LOVE with Dubrovnik, with quiet mornings that no one was on the street. The lack of cars and only pedestrians that were allowed in the city, really made me feel as if I had stepped back in time and was able to enjoy it more.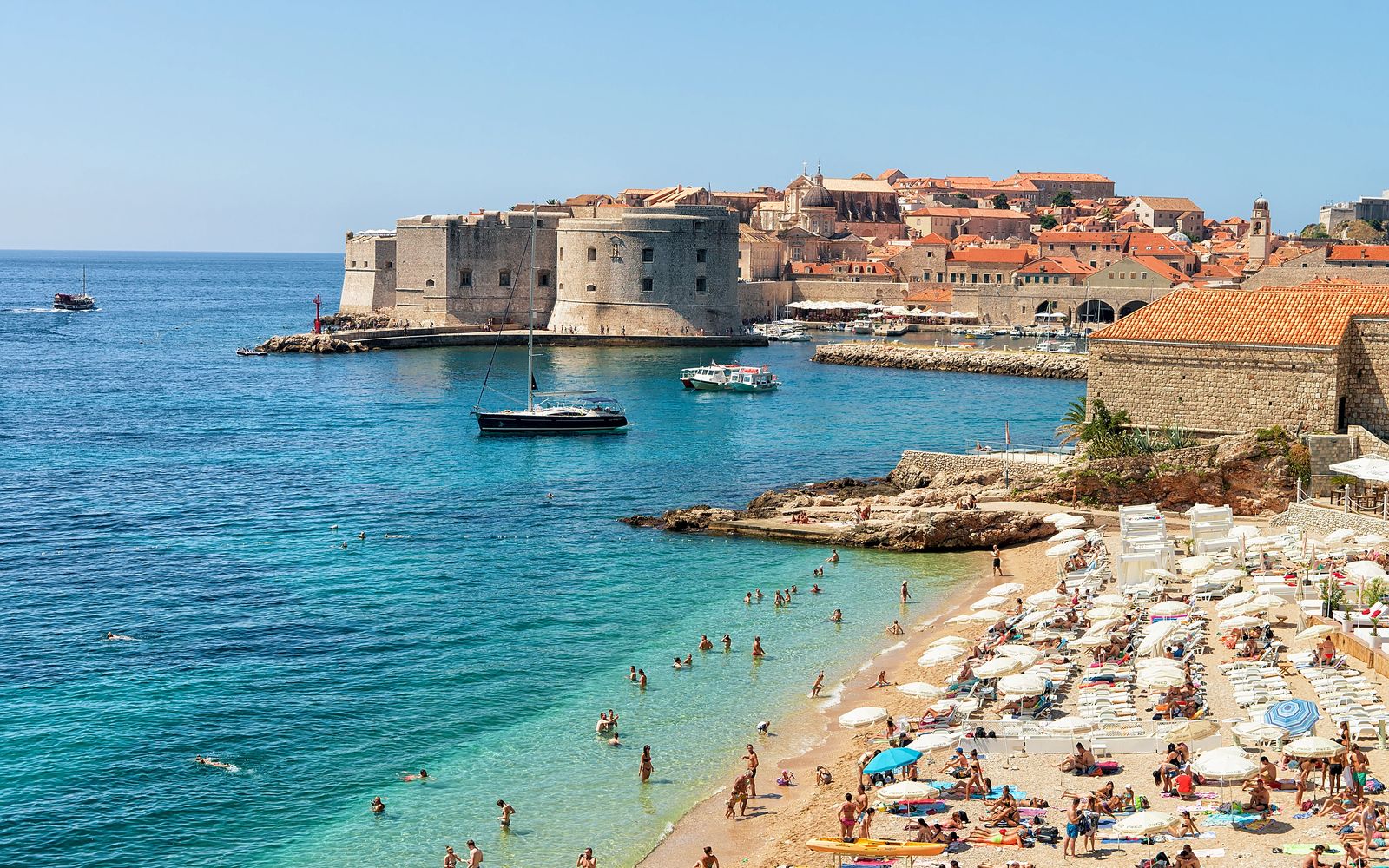 Does Dubrovnik Have Beaches?
If you are looking to lounge on a beach with crystal clear waters near Dubrovnik, then Banje beach is your best bet. The beaches here are quite pebbly and can be rough on the feet - so bring some water socks to help with that. From Banje Beach you can jet-ski, go parasailing, or play some volleyball. There are also plenty of bars close by if you want a drink and to doze off in the sun for awhile (just don't forget sunscreen ;)
If you want a beach that is a little less crowded, take a short bus ride down to Sveti Jakov. It is a more secluded beach with not as many amenities, but is a popular spot for snorkeling surrounded by cliffs.
Another great option for those who like to go off-the-beaten-path, is Pasjača Beach. Located about 30 minutes outside Dubrovnik, this beach is not for the faint of heart as it requires a steep descent into the beach. It is worth the trek though, because of virtually being able to have the place to yourself if you time it right.
Other noteworthy beaches you might try are Copacabana Beach, Lapad Bay Beach, and Cava Beach. While I'm not one to really sit on a beach and do nothing, the quality of Snorkeling all along the coast here would make any beach visit worth exploring.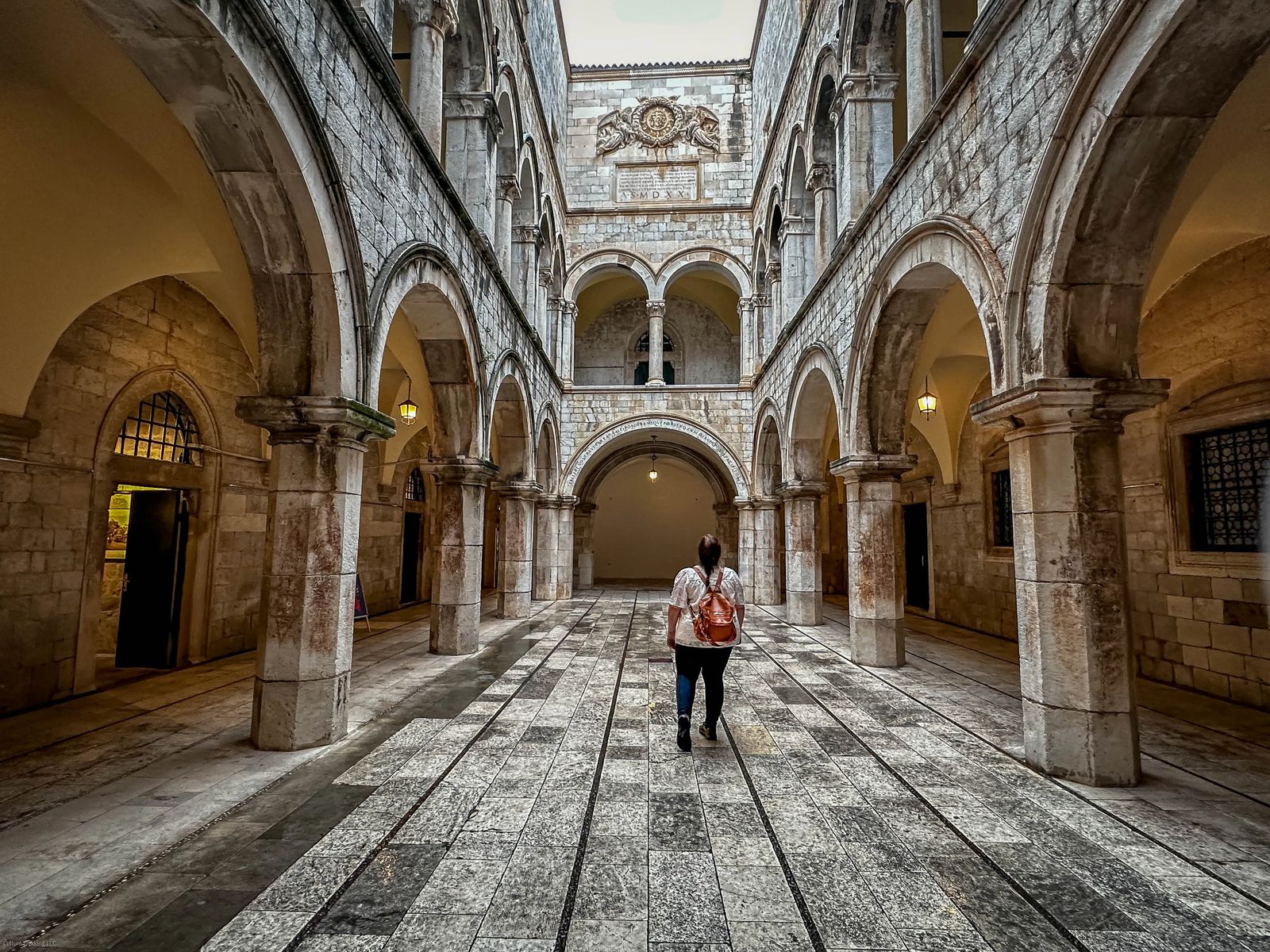 How Long Should You Stay In Dubrovnik?
If you only want to see the highlights and have a stacked itinerary with adequate research (that I already provide for you on this site) then you could easily see everything in 3-4 days if you decide NOT to do day trips or island hopping.
IF you would like to see everything the city has to offer, spend time actually enjoying your vacation, island hopping and taking advantage of the small offset city of Croatia - then I would recommend at least a week or week and a half. It would also allow you do a day of island hopping, enjoy the beaches, have leisurely dinners, and do a few day trips.
Just keep in mind your budget when visiting though, accommodation and food prices in Dubrovnik are not cheap. A glass of orange juice costs about $7, a meal with a drink will run $40 to $50 depending on the season especially in the old city. There is a small grocery store to pick up some breakfast items, and Airbnb's typically have at least coffee available. Just make sure you budget accordingly and check out my other articles on Dubrovnik on how to save a little money while visiting.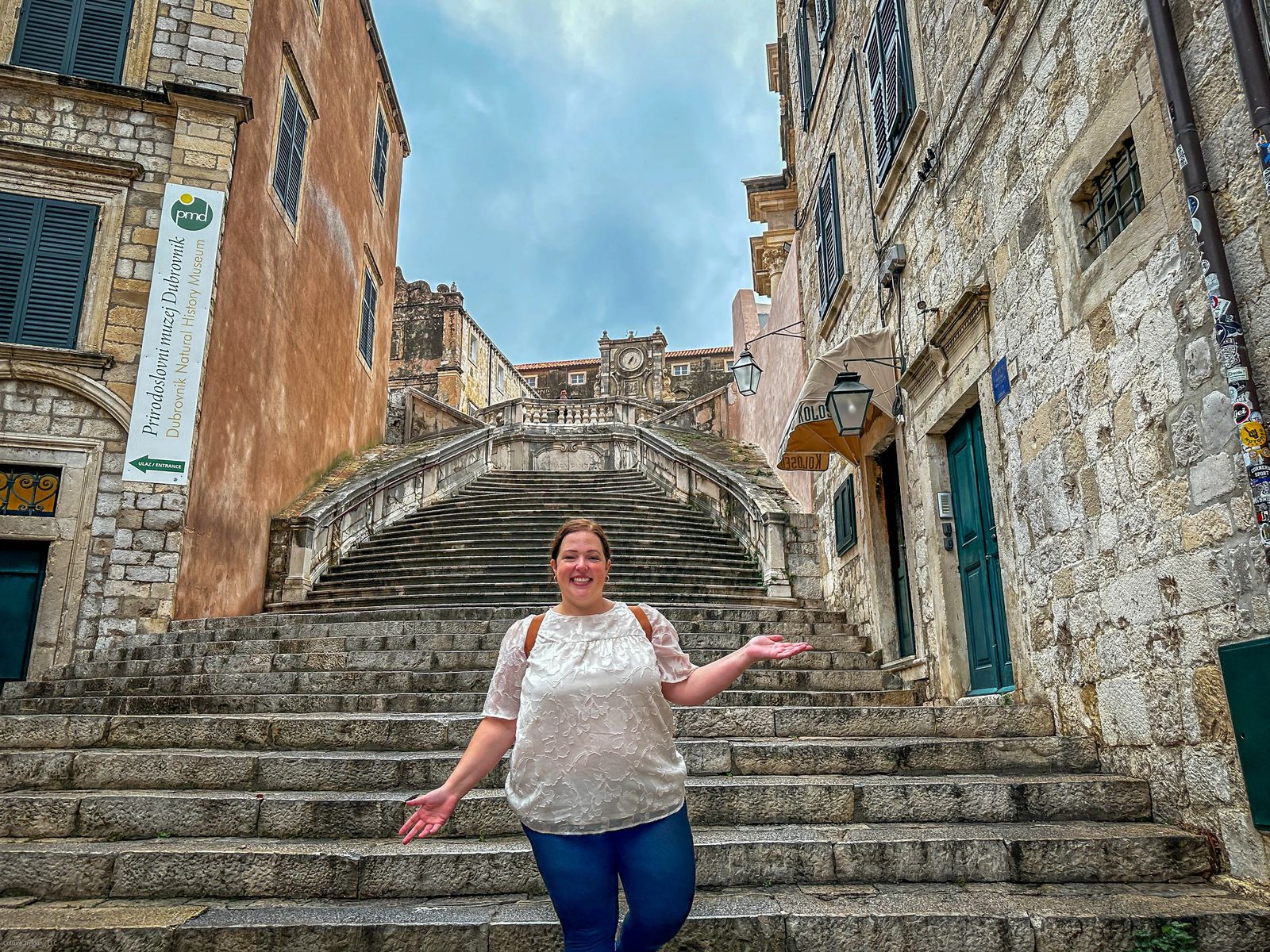 My Opinion On Visiting Dubrovnik?
I don't say this about cities very often, but I will certainly be going back to Dubrovnik. If only to be able to enjoy more of the natural wonders it holds. With the limestone houses the polished streets and the sea seeming to glint off the walls of the city - I can certainly see why Dubrovnik is named the Pearl of the Adriatic. While it may not have the plethora of nooks and crannies with hidden gems, it certainly can keep you entertained for weeks with everything it has to offer. The flights into Dubrovnik from the USA were cheaper for me (from the West Coast) vs Split as well, so it made a great place to take off on our Balkan road trip.
Let me know if you have any questions in the comments below about Dubrovnik and I'll make sure to answer them asap and include the answers in the article as well for others who may be visiting.
Have a wonderful time visiting Dubrovnik and would certainly love to hear how it went, and if you think my advice was accurate.
Guided Tours of Dubrovnik
Where to stay in Dubrovnik
Latest Articles On Culture Trekking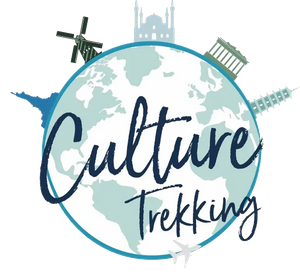 Culture - Connection - Art - Adventure