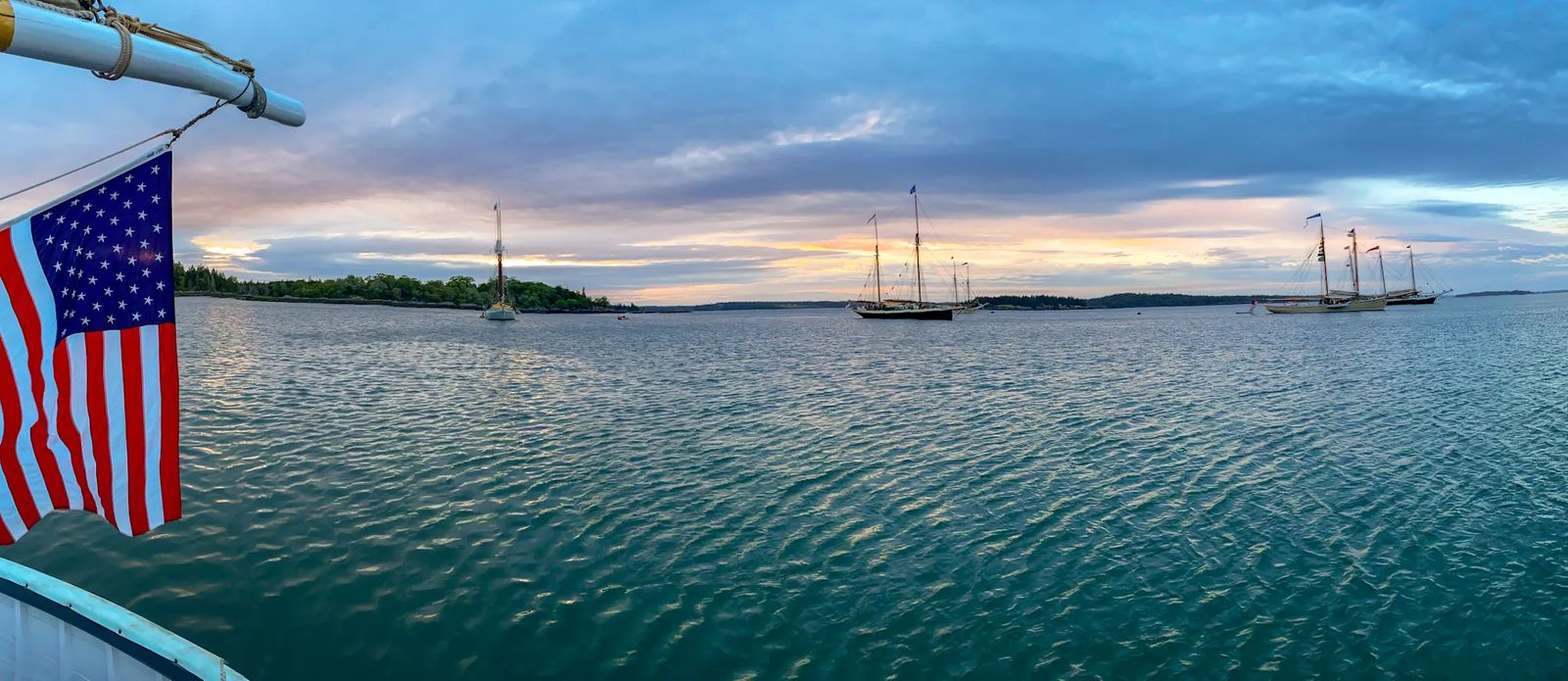 Sailing the Islands of Maine with the MWA Fleet
Sailing the Islands of Maine has to be one of the most unique travel experiences I have had in my 23+ years of international travel. Especially when I was sailing with the Maine Windjammer Association Fleet for their Windjammer Festival. There are a few tips and tricks on preparing to sail in Maine, and certainly things I wish I would have known before boarding a sailing ship that I want to share with you. Let's dive in! (pun intended ;)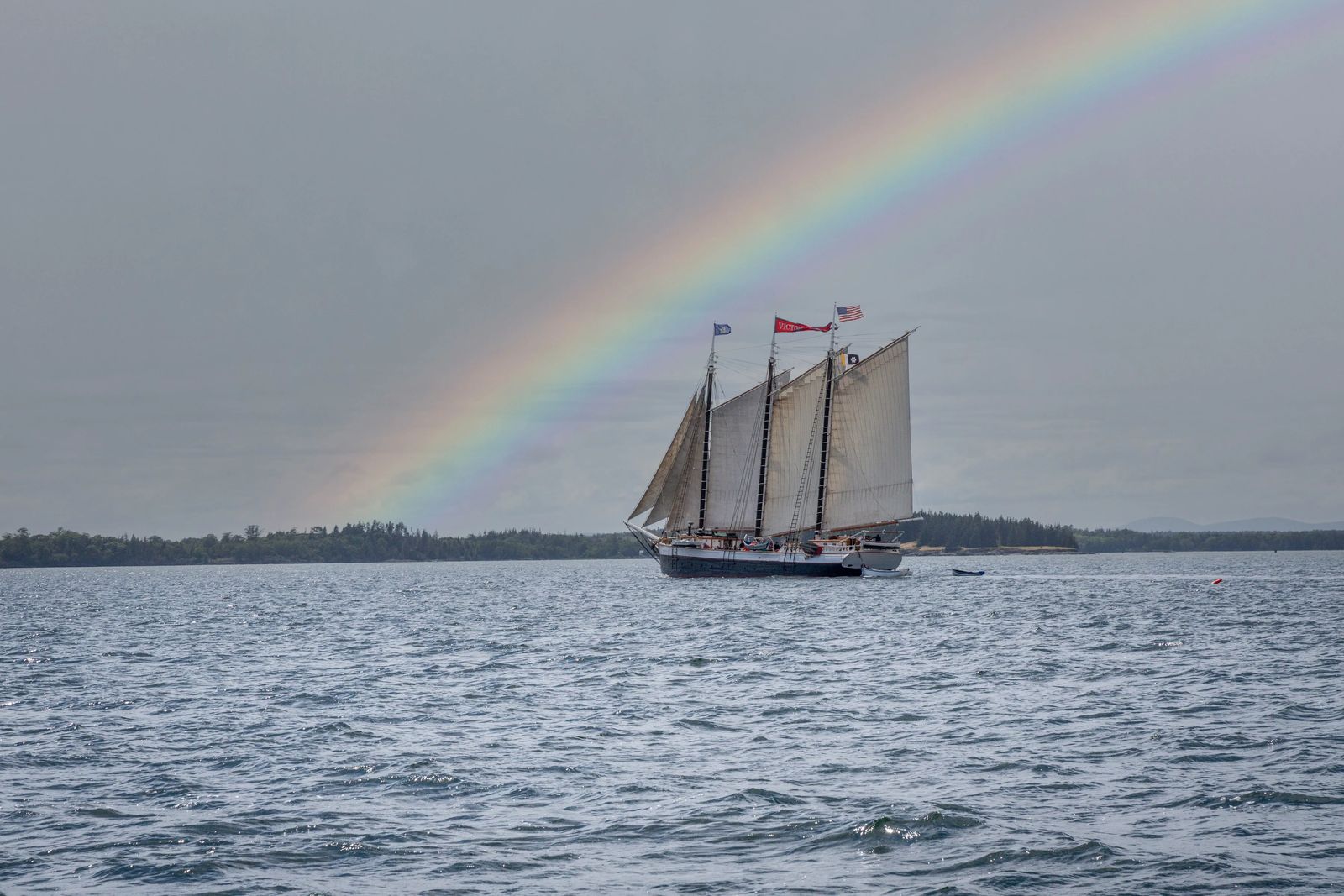 Quick Facts About Sailing In Maine
Location of Ship Harbors: Rockport Maine and Camden Maine
Transportation: Having a rental car is the best idea because Uber and Lyft don't service this area. There is the Concord Bus Line that travels from both Boston and Portland to both of the Harbor towns but only leaves once a day so plan accordingly. You also have the option of sharing a private shuttle like Sterling Elite, which they operate at all times of the day.
Best Time To Visit: The best time to visit Maine is in the Summer months (May thru September). This is when the weather is at it's most mild. Fall is great for the changing leaves apple harvests, pears, cranberries and pumpkins! Summer and Spring is when you can eat the delicious boysenberries, blueberries, and blackberries (my favorites).
How Long To Stay: Maine is HUGE and you have the famous Acadia National Park here as well as plentiful waterfalls, state parks and gorgeous rugged coastline to explore. So I would suggest traveling sustainably and slow with a minimum of one week, with two weeks being a perfect length of time for a proper getaway.
Finding Sustainable Places to Stay: I typically will use booking sites like Charistay or Kind Traveller to book my accomodations. These sites work with hotels who pay fair wages, employ locals, are independent hotels and are conscious of their impact on the environment. They also give a portion of their commision to local charities or NGO's in need to ensure that they are having a positive impact in the communities.
Staying Healthy and Safe: Tap water is ----- to drink in ---- . The CDC recommends getting your ---- vaccines, along with the other routine vaccines (for US travelers). Bring your own toilet paper as some of the more high traffic toilets can often run out of it, as well as a mask and hand sanitizer for high traffic areas.
Money Recommendations: When visiting ---- have some local currency on hand for street vendors in small bills, 0.50 Euros for bathroom use. Otherwise, most shops take credit cards. Always request your charge to be done in local currency, it helps cut down on bank charges back home.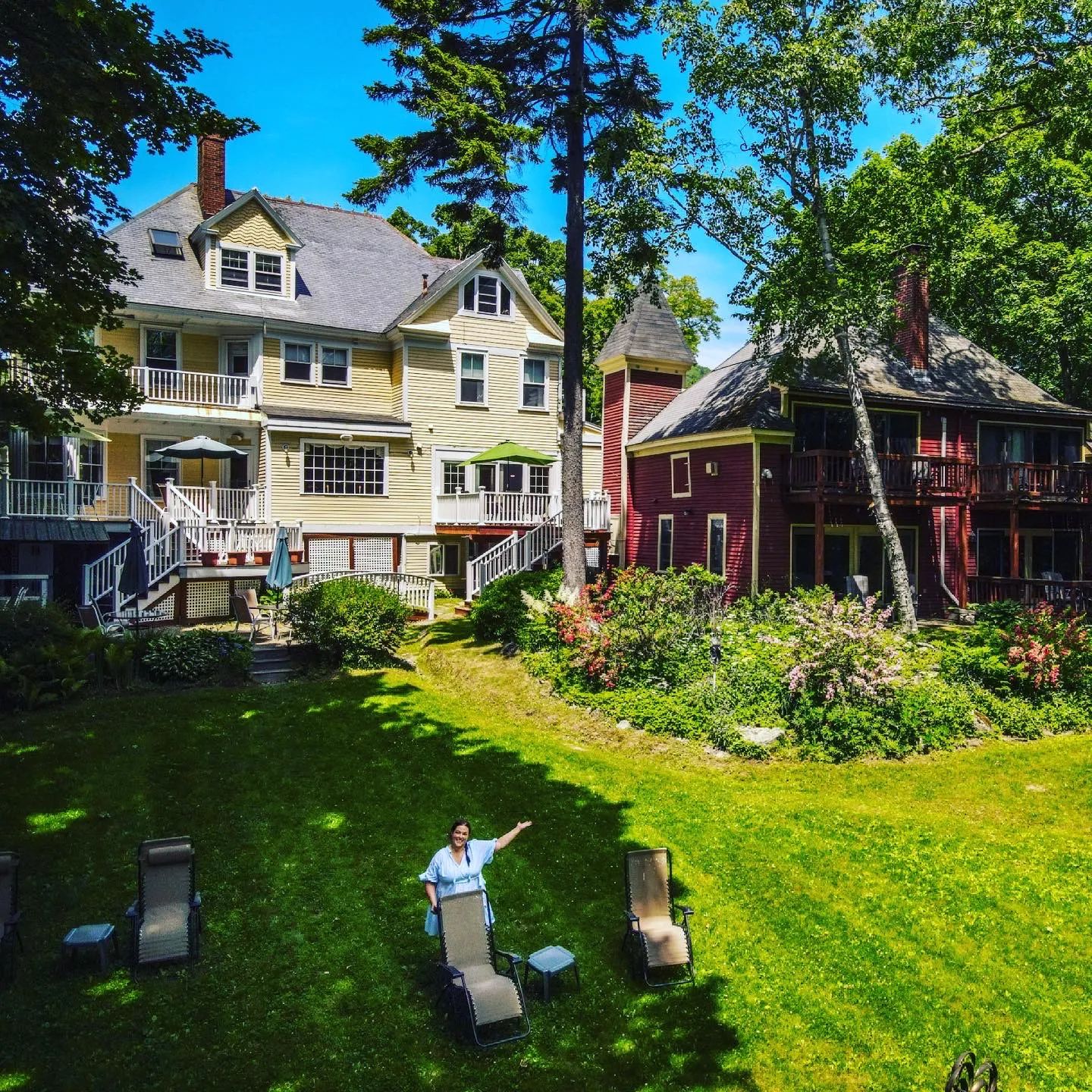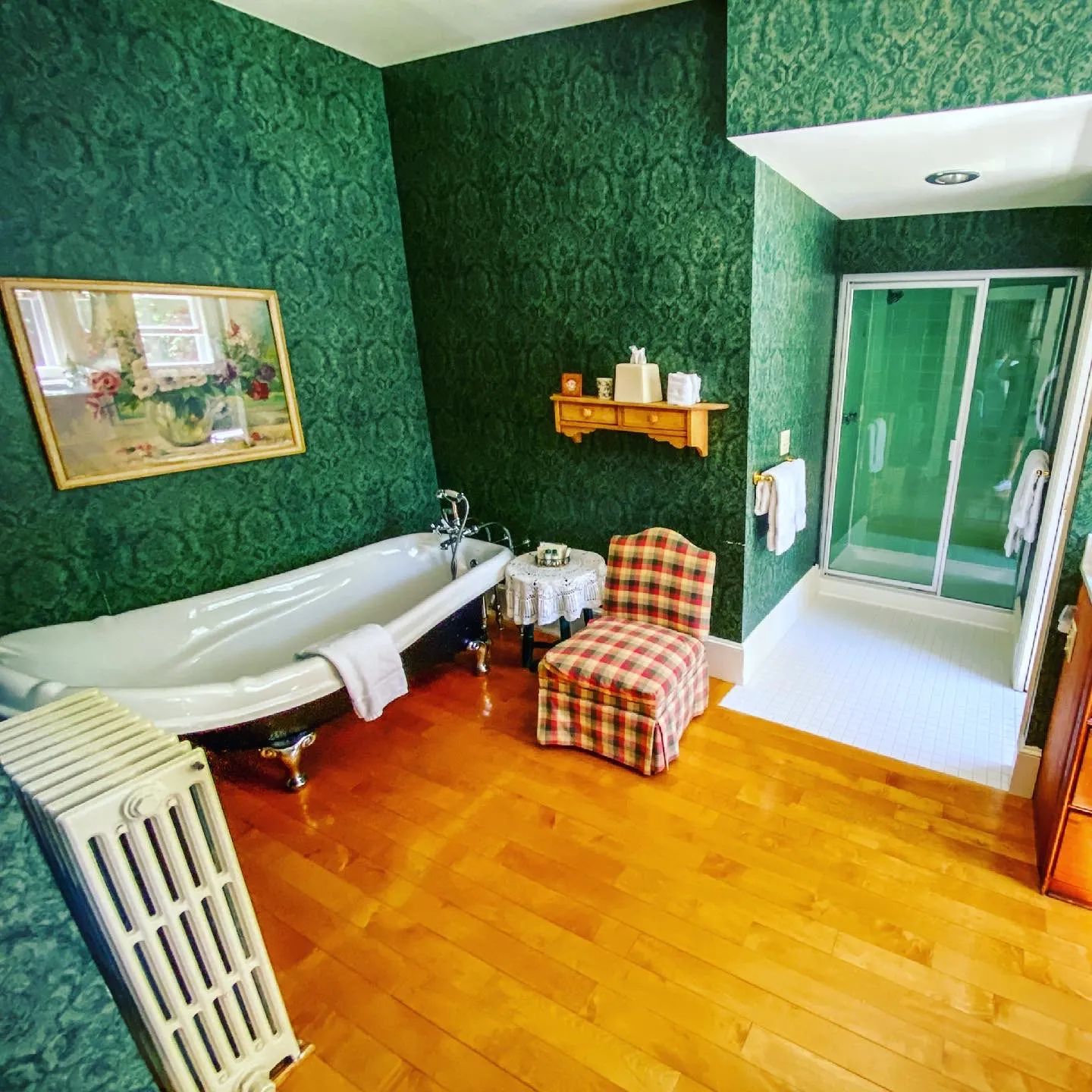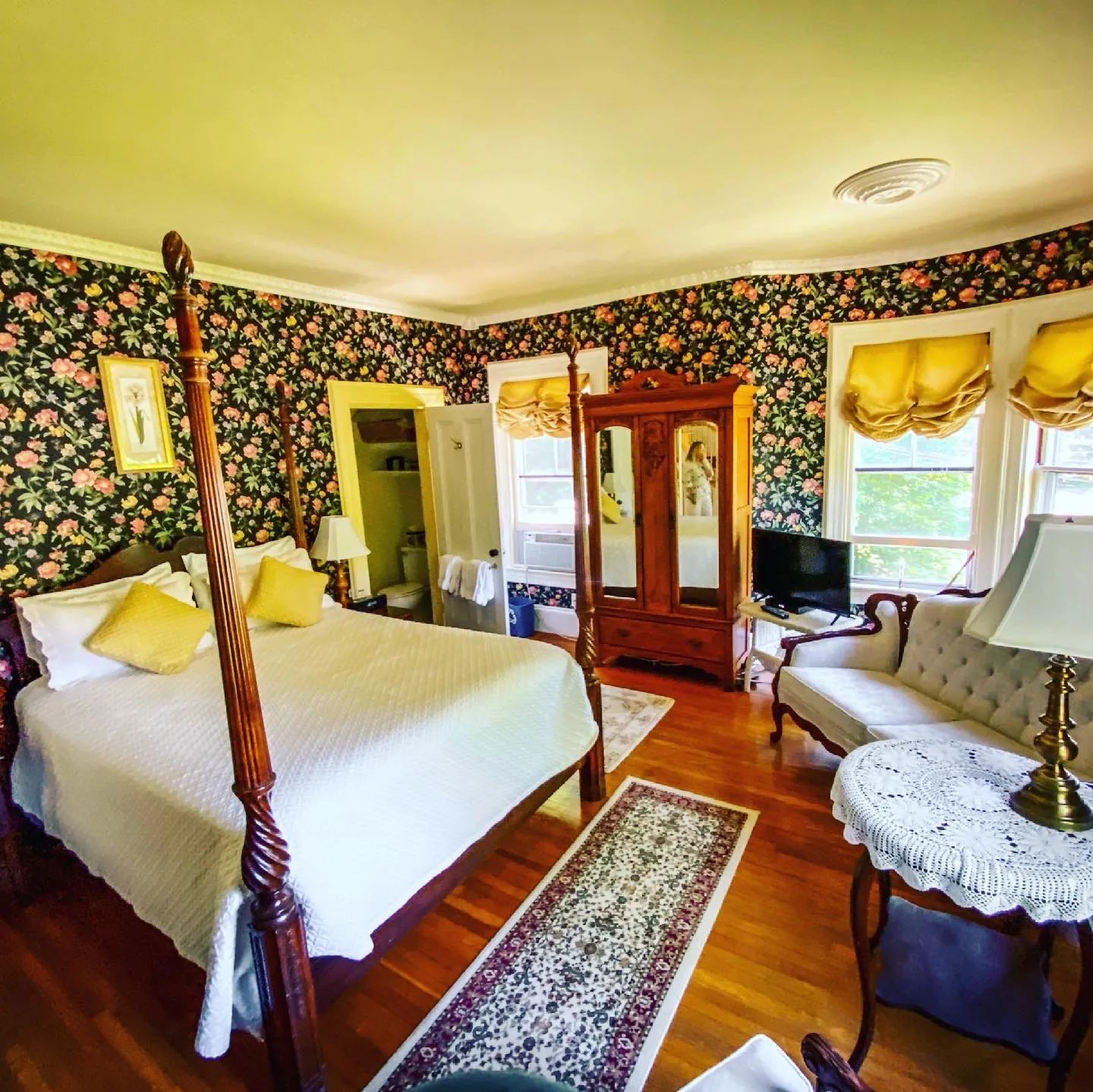 Hawthorn Inn
Hawthorne Inn is like taking a step into the early 19th century accommodations. There are spacious sitting areas, fireplaces, music, books and a very welcoming and warm host and hostess that do everything possible to make you feel at home during your vacation.
I personally suffer from chronic back pain and sciatica issues, which means that usually when staying in hotels and accommodations I wake up with pain. After arriving at Hawthorne in late at night, then waking up the next morning without pain, I felt like it was a miracle that I had gotten a great night of sleep
As I came downstairs I was warmly welcomed by Lisa and Greg Weiss, who asked me immediately at what I would like for my breakfast and handed me a cup of coffee. It was like they were able to read my mind, but was probably more they read grumpy morning face and knew just how to perk me up for the day of adventures ahead.
The breakfast was homemade and far beyond any breakfast I have had at any B&B around the world. They locally sourced their food everything was hot and fresh. The fruit is always a measure of how much attention to detail and accommodation puts into their food for me at least. This fruit was fresh nothing wrong nothing to make the stomach upset and it made me want to continue asking for more. They even had some cute cozy cups that I was able to purchase as I like to collect coffee mugs from around the world.
If you are planning on sailing with the Windjammer fleet, this is also a prime location as it gives you walking access to Camden streets with all the shops - as well as a backyard exit right onto the harbor where the ships are moored until departure.
It is nice to have such a close proximity to the ships, especially when you have duffle bags instead of rolling luggage. I cannot recommend this place enough, and truly wish I had a few extra days to take advantage of their claw foot tubs, and fireplace out back.
Other Accommodation Options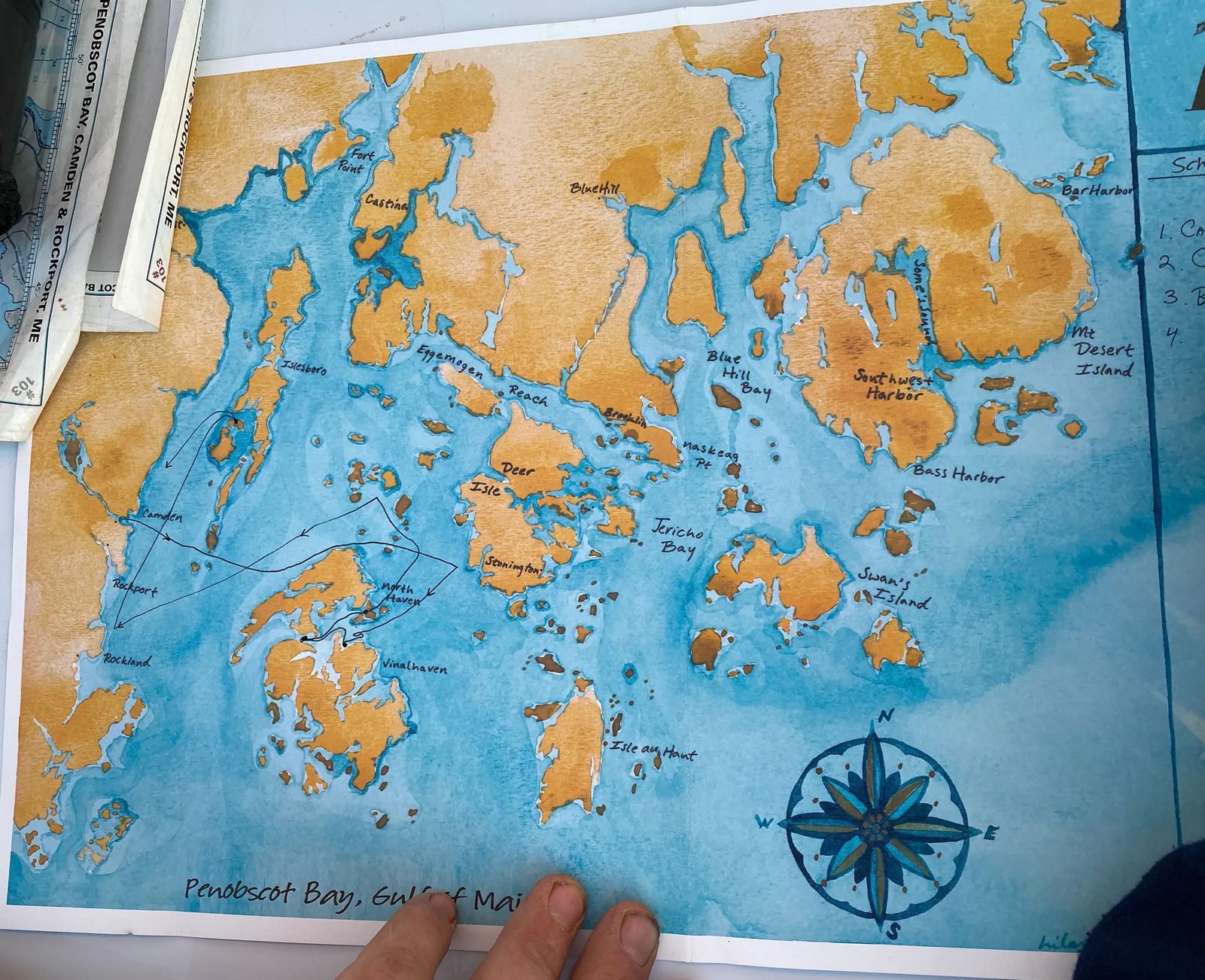 What To Pack For Sailing In Maine
I have to admit what I packed was not the right thing to pack when going on a sailing ship in Maine. What I want to do here is suggest a few things of what not to bring and what to bring in order to make your trip a memorable and comfortable one.
First off bring layers and definitely a rain jacket and something warm for your feet that will keep them dry. I noticed quite a few people on board who had crocs. While I realize that crocs are not the most fashionable thing they are waterproof and do well in the rain and on deck. The ship is made out of wood so wearing high heels is not going to be the best option, don't worry I didn't bring high heels.
There's going to be a lot of wind, which will make you feel like you don't need sunscreen however I would bring some reef safe sunscreen with you and make sure that you set some kind of silent alarm on your phone to remind you to continue to apply it. I did not do this and my legs were fried by the end of the trip.
Pack light! There really isn't a place to store large hard luggage so you want to make sure that you're packing light kind of like your word for it camping trip. This trip is like camping on water! I guess I had romanticized what ceiling actually is based off of all of my Jane Austin Movies I have watched over the years.
If I were to do the trip again I would pack for the four day cruise two sets of sweats a rain jacket, crocs, sunscreen, swimming suit, fluffy socks, tennis shoes for hiking, sunglasses, a hat with a chin strap, and a few more adult beverages to put in the fridge. Depending on if you are going to go on the Windjammer festival or another type of festival they could be hosting see about bringing something along the lines of a musical instrument or a costume.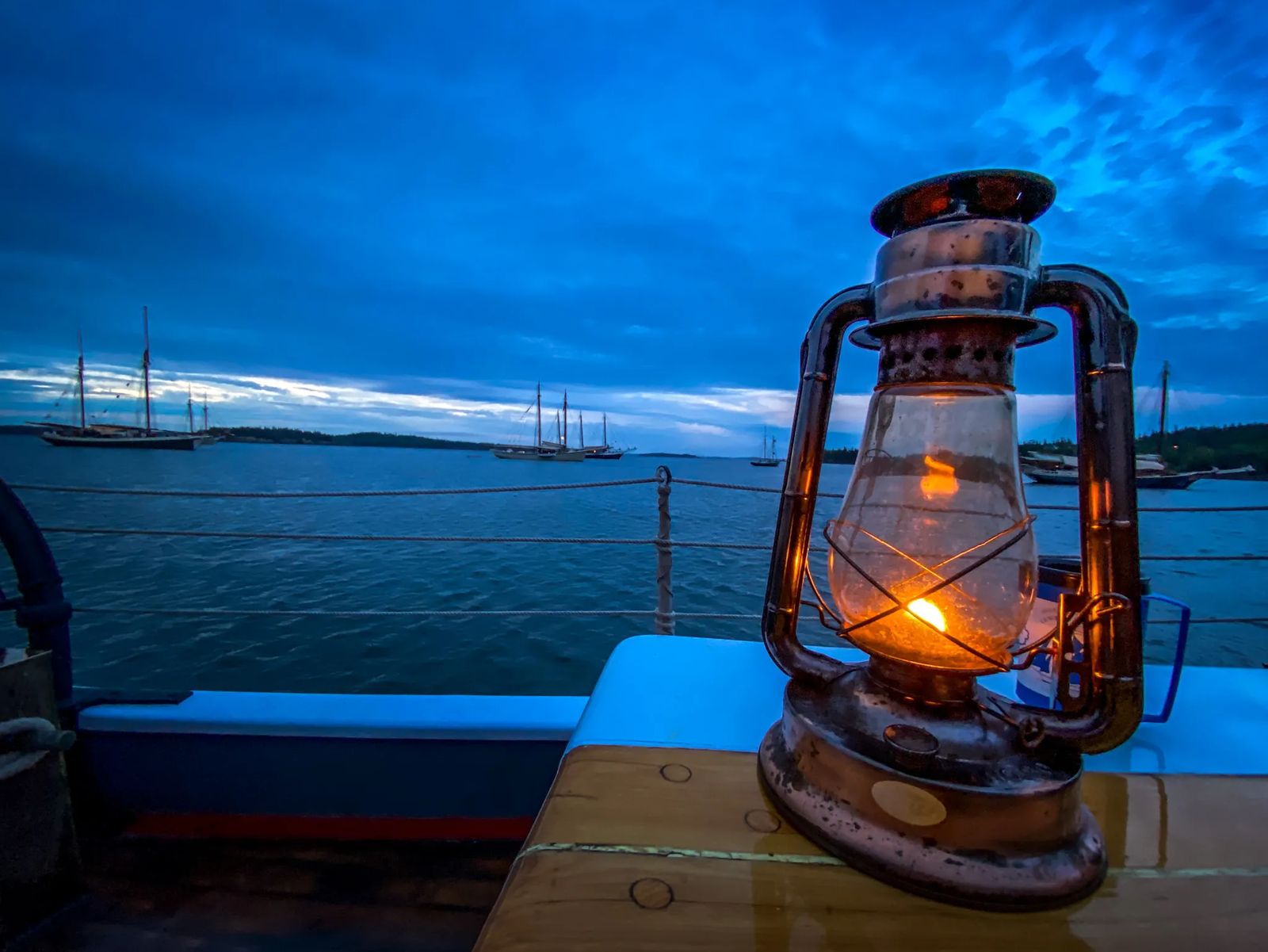 Getting To Camden Maine
Getting to Camden Maine where many of the Windjammer fleet ships takeoff from can be a little bit tricky if I were to do this trip over I would say either fly into Boston or into Portland and catch the Concord bus lines from those areas into the city. Now because it is a more remote city, the buses only go up there about once a day. This could change as travel increases but try to coordinate as best as you can.
If your flight gets in too late or you miss your bus there is also an option of using private transport like Sterling Elite that does service both the Portland and Camden area. The trip for one person cost about $126 each way (as of 2021) which isn't bad.
Sterling elite only goes up from Portland through Maine and you would need to arrange before your trip if you are arriving later than 7 PM for pick up. The bus from Boston to Portland does run a lot more frequently than Boston to Camden so keep that in mind as well as you're planning your trip.
There is also the option of renting a car, but this can get a little dicey when you get into the smaller Maine towns because parking is tight and parking tickets are generously given out to visitors who don't know what they are doing. However the Windjammer fleet does try to take care of their customers and let you know exactly where to park to not get a ticket, even carpooling to a safe spot for your rental car before and after the trip.
So if you decide to rent a car and you're staying overnight somewhere before your trip, be sure that your accommodation allows you to park there for free.
Things To Do In Camden Maine
Camden is a gorgeous little coastal Maine town that is incredibly walkable. I was here for the Windjammer Cruise along the Islands of Maine with the Maine Windjammer Association Fleet for their GAM Event or Windjammer festival. However, while your in Camden, and if you aren't taking a sailing cruise, then there is still plenty to see in this town.
First up is a hike up Mount Battie, a beautiful and quick 1.5 mile loop with a moderate rating, but if you do the short hike for the sunrise gives you a beautiful view of the harbor and islands near the bay.
Next up is Camden Hills State Park with plenty of trails to explore, but there is a hiking fee so make sure you bring some cash. On a clear day you can see all the way to Acadia National Park and the Cadillac Mountains.
Curtis Island Lighthouse is a great spot for a quick photo. You have High Street Historic District with the shops with handmade local seaside trinkets you can collect to brag to friends about. If you head to Megunti Cook Lake you can hang out with locals in the summer where they Kayak and bring their dogs.
There is also Burritts Cove, Laite Memorial Beach, the Lobster Festival, Aldemere Farm, Maine Museum, Contemporary Art Museum, Maine Lighthouse Museum and the Norumbega Carriage house that was built in 1887 that is a great spot for some cute photos.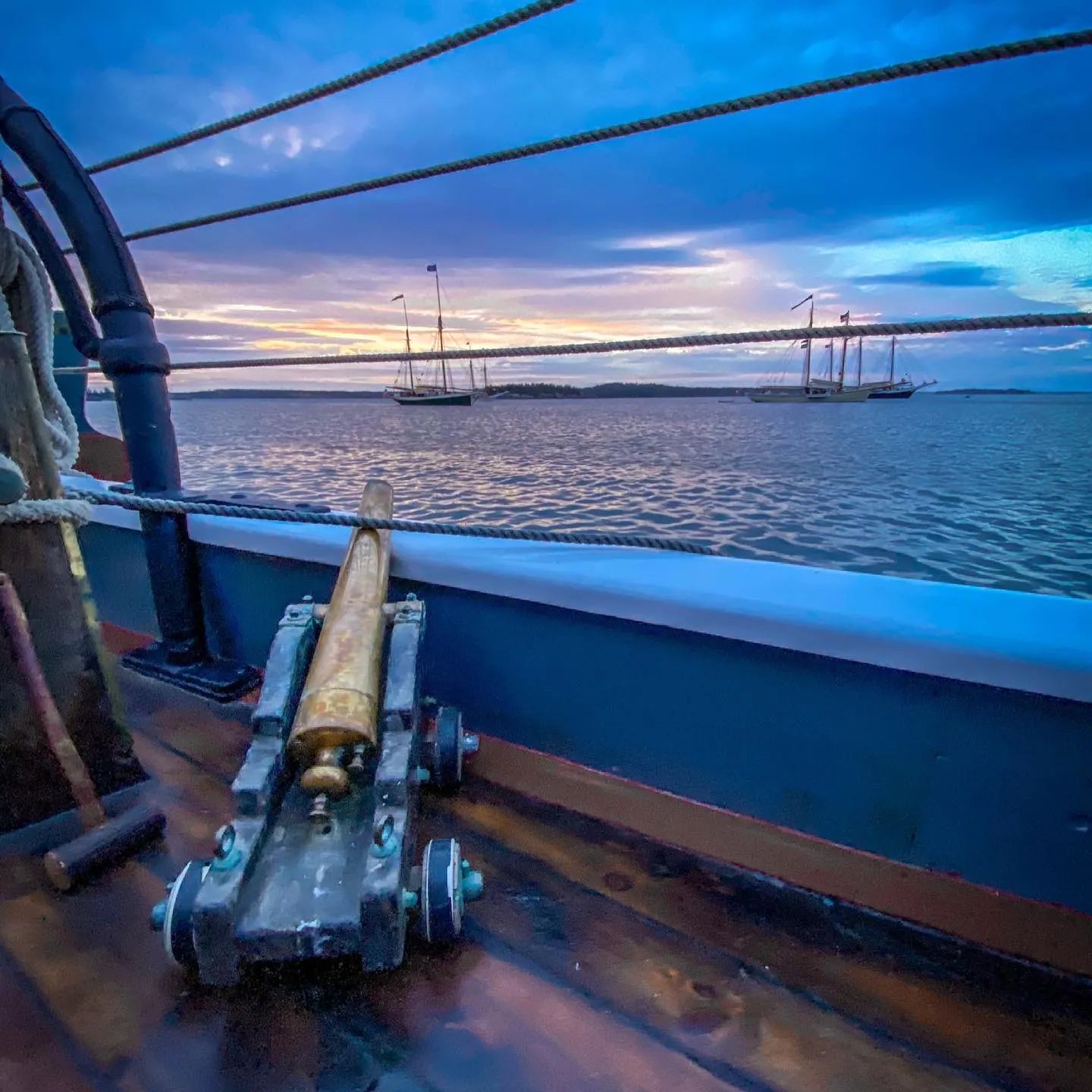 Things To Do In Portland maine
There is SOOOO much to see and do in Portland honestly. You could spend a whole week just walking around the historical old town of Portland trying all the delicious foodie treats. Since we all, regrettably, have time limits when visiting a place that we don't call home, I would suggest taking a few key tours while in the Portland area to get your feet wet. Well not really get your feet actually wet, but introduce you to the local flavors, history, and the way of the sea life that Mainers live year round.
The first tour I took was with Maine Foodie Tours with a cute man called Gason (yes it is with a G). He was a big HAM when it came to telling jovial stories from his childhood growing up in Maine. He revealed us in stories of mishaps and mayhem, how the city has improved the pollution in its harbor, effects of Gentrification and rising housing prices. Then introduced us to the history behind some of the oldest pubs, bars, and drinks in town. A few of my favorites along the tour was at Gilbert's Chowder House with the Seafood Chowder, then Andy's Pub with the Stout Beer and Haddock Tacos, and McGritty's for the Blueberry Beer and the classic Maine Lobster Roll. (Be sure to bring a cash tip at the end for your guide).
Then it was on to the Portland Discovery Tours right on the Harbor. I took the Trolley Tour with the Portland Head Lighthouse. Our guide on this 18th century mode of transportation had a LOT of energy, was hilarious and told us a lot of tidbits about Maine, its history and contributions to trade, industry, rising from the ashes (Maine burned down 4 times), and then the significant figures from history that Maine claims as their own.
Visiting the Portland Head Lighthouse was really amazing, it is one of the few lighthouses you can actually still walk up to. There is a lot of history in the lighthouses of Maine, and I personally still feel a lot of romanticism that surrounds them.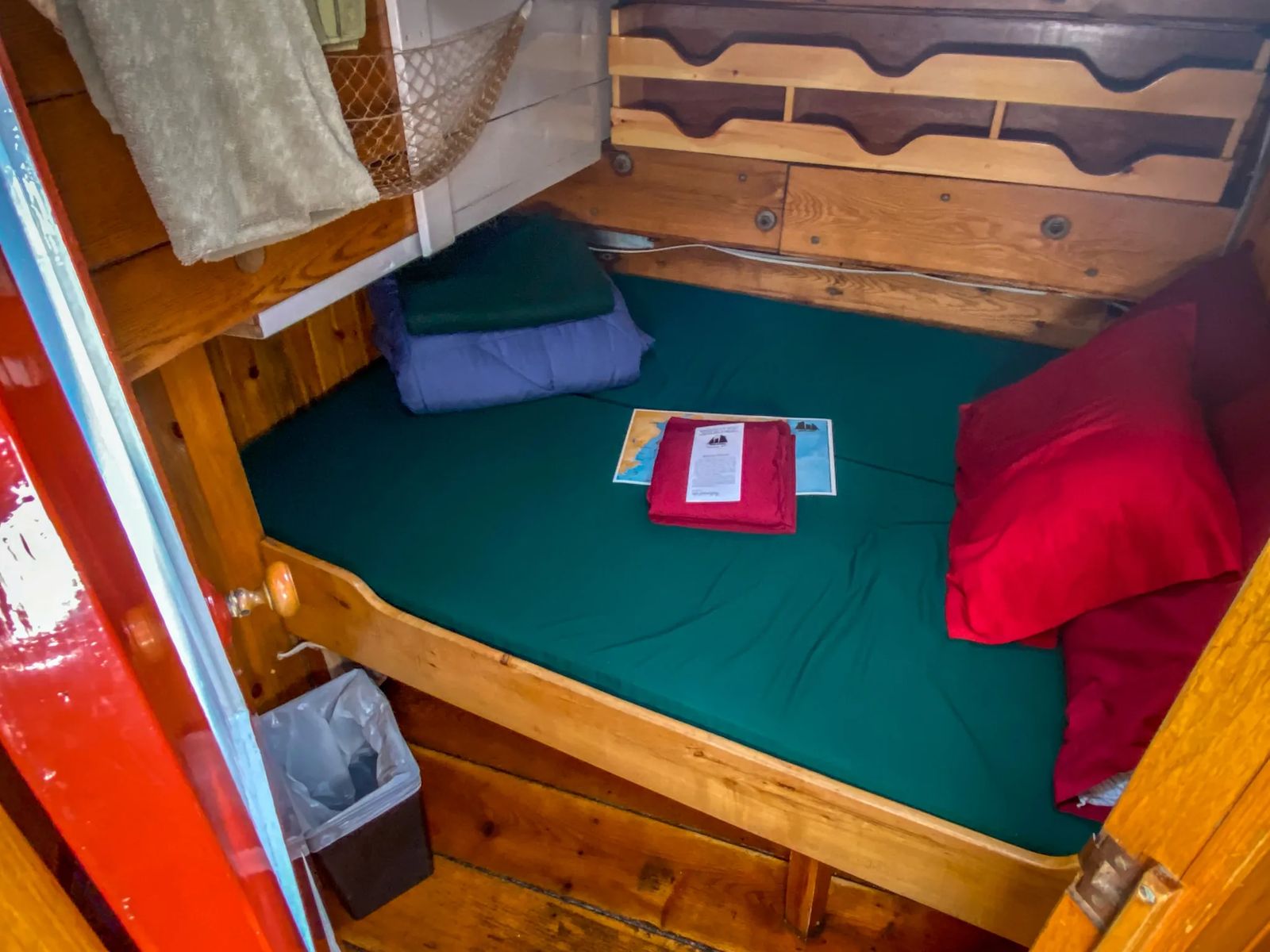 In The Ship's Cabin
There are plenty of options for passengers as far as your ship cabin or a bunk. The doors are about 24 inches in width and around 6.5 feet tall (for my taller culture trekkers out there).
I'm a plus size gal, around an 18/20 and had to squeeze through sideways to get into the cabin, but it wasn't bad and even the other skinny passengers did too, lol.
The beds are a firmer foam mattress about 4 inches thick, and they provide sheets and bedding for you to make your own bed with several pillows. In the harbor the lighter fluffy blanket works great, but when you start on your journey the fleece blanket provides quite a bit of warmth.
If you are one that gets cold easily, then I would suggest asking for an extra fleece blanket to put underneath you as well as put on some long fleece socks.
The cabins are small with just enough room to go inside, shut the door, change standing up and turn around. Most of what you bring can either be stuffed into the nets, put on the 6 hooks in the room, or even thrown at the end of your bed.
For those worried about being claustrophobic in the cabins, one of the passengers on the boat with me said she was claustrophobic and gave me a tip to help. There are hooks on the doors, that allow you to keep the door open about 2-3 inches, just enough to let the airflow in and not feel trapped inside. The hooks prevent the doors from banging around but are also useful for this purpose.
The space under the bed is only about four inches tall, so there is no way hard luggage will fit, bring a duffel bag with rolling wheels.
The ship is made of wood, so SOUND TRAVELS, mostly loud bangs or if you laugh loudly or drop something. They do provide earplugs to each passenger, which I wore every night. For naps it wasn't too bad, the sounds of the water lapping at the ship provided a great white noise background. Be prepared for the early risers though, those devil creatures who like to get up at 5 am, lol, when they go up the ladder it sounds like the devil's hooves ascending - but after about 10 seconds I was easily back asleep.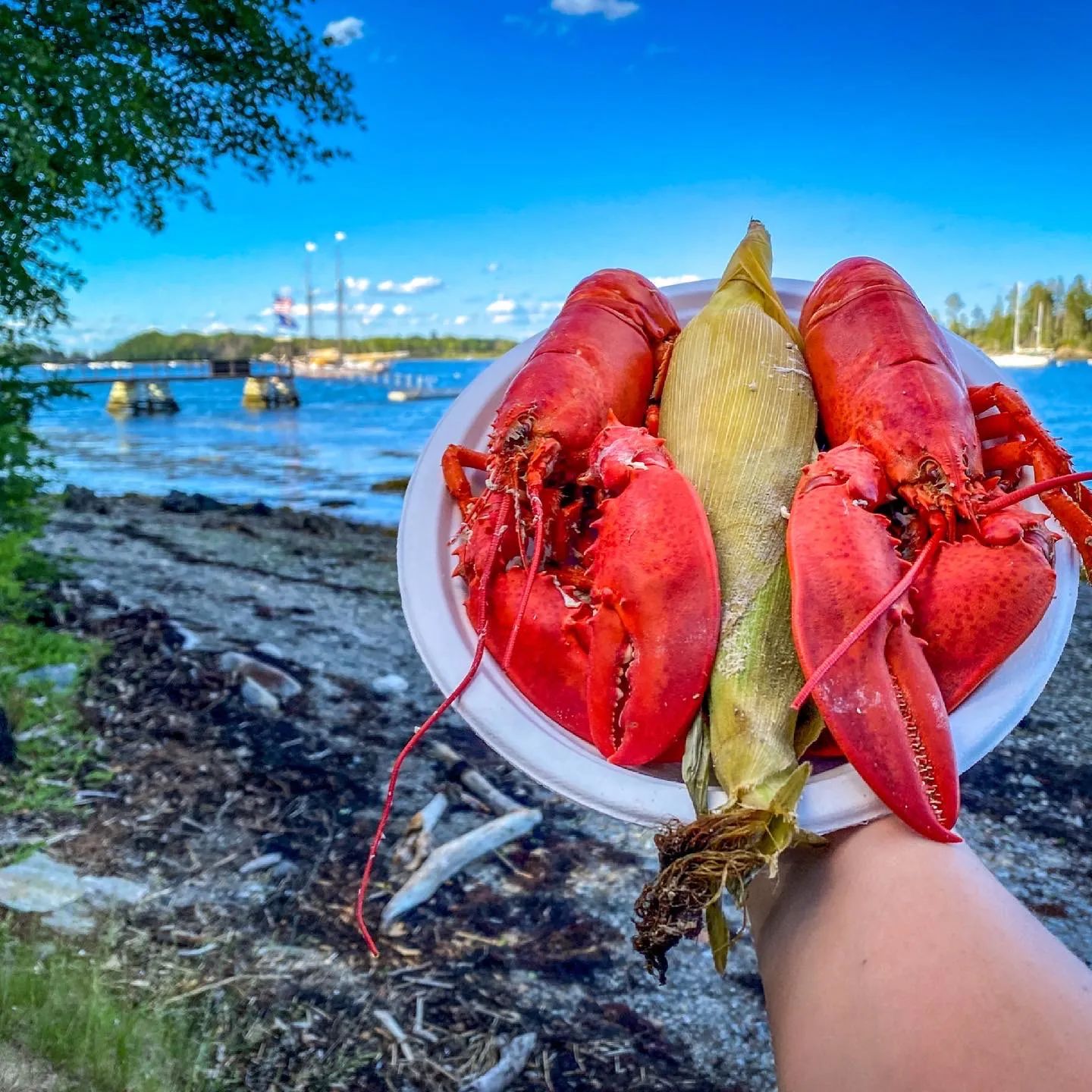 Food ON A Sailing Ship
Traditionally sailors were often behaving and hauling many things during the voyage. So much of the traditional sailing foods is heavy and hearty, but also delicious.
The food on this sailing ship is no different, however they do compensate with vegetables at every meal. If you have any kind of allergies that you want to make sure that you let them know before hand so that they can let you know if they can accommodate you.
For example I have a severe allergy to bell peppers, I know this is odd but it is what it is. They were able to accommodate me for this, I also ask them about vegetarian options as well as vegan options. Vegetarian seems a little easier to accommodate, rather than vegan because of the other passengers on the boat.
There is a large freezer chest like fridge that all 20 passengers are able to use at least on the Louis R French. They do have a wood-burning stove but no microwaves so keep that in mind when you're planning your food to bring. Just please keep in mind that it is not a personal fridge for you, other passengers will be bringing drinks and beverages and their own food. So I would keep the amount that you bring in total to around one grocery bag of things per two people.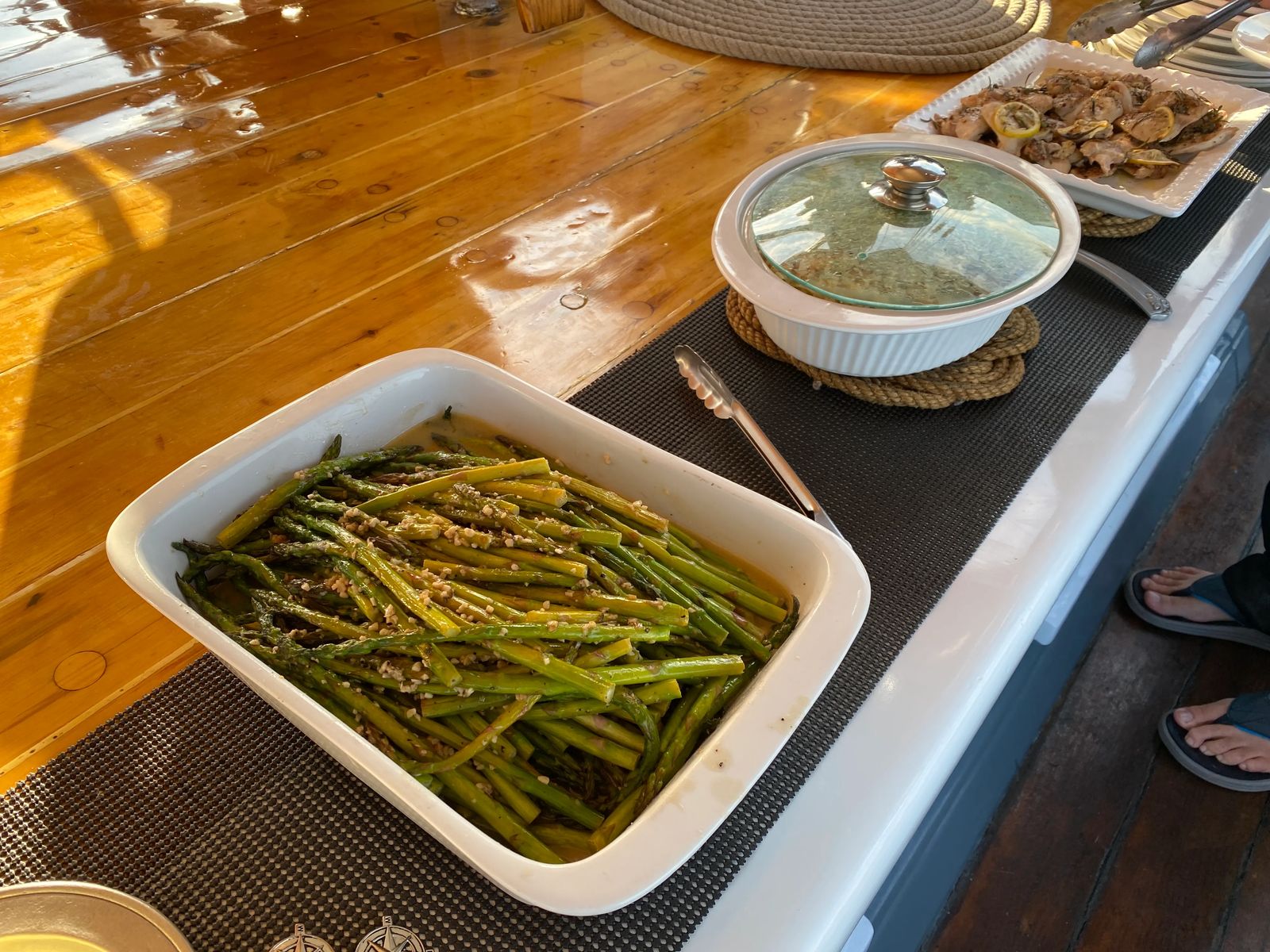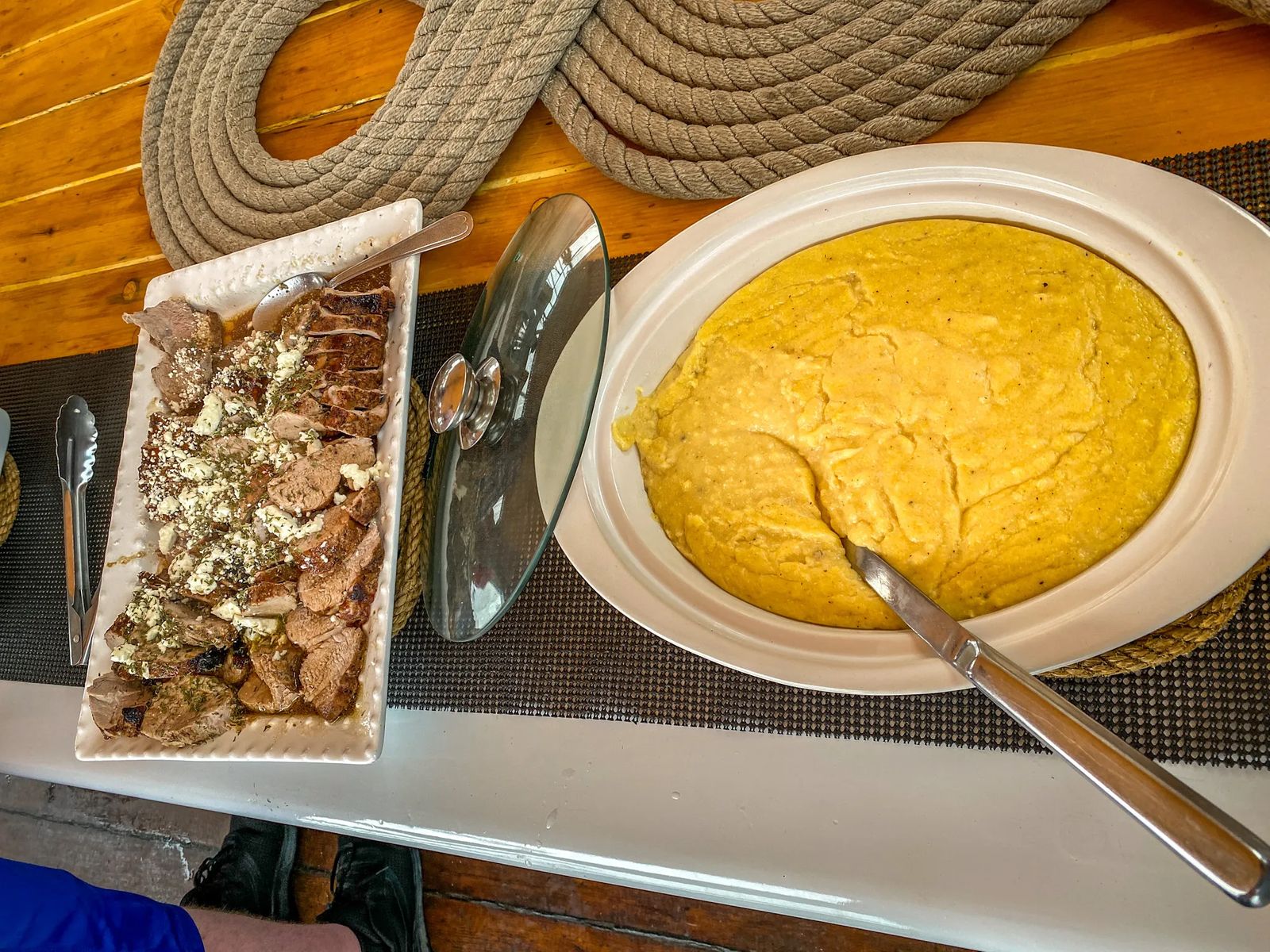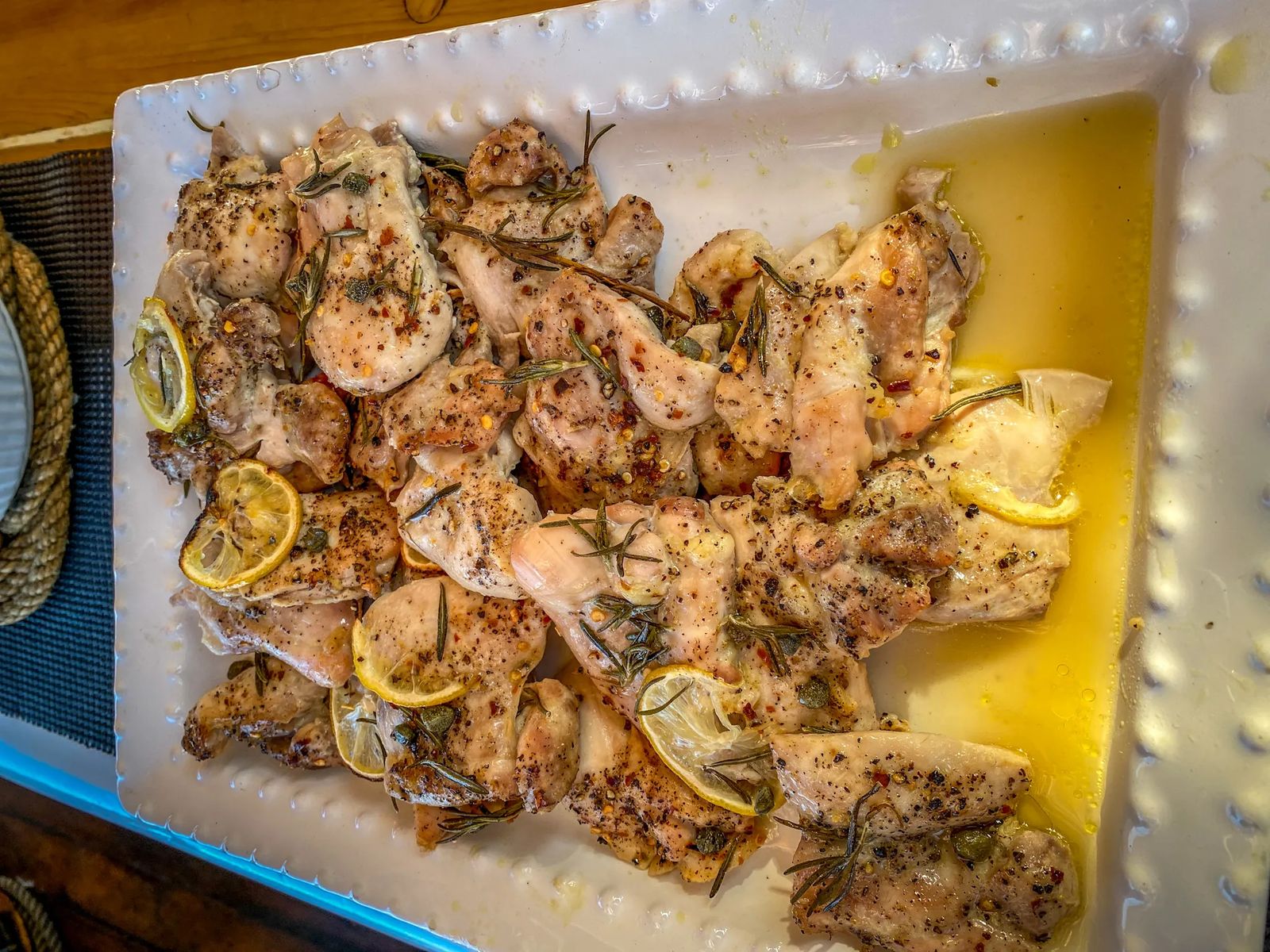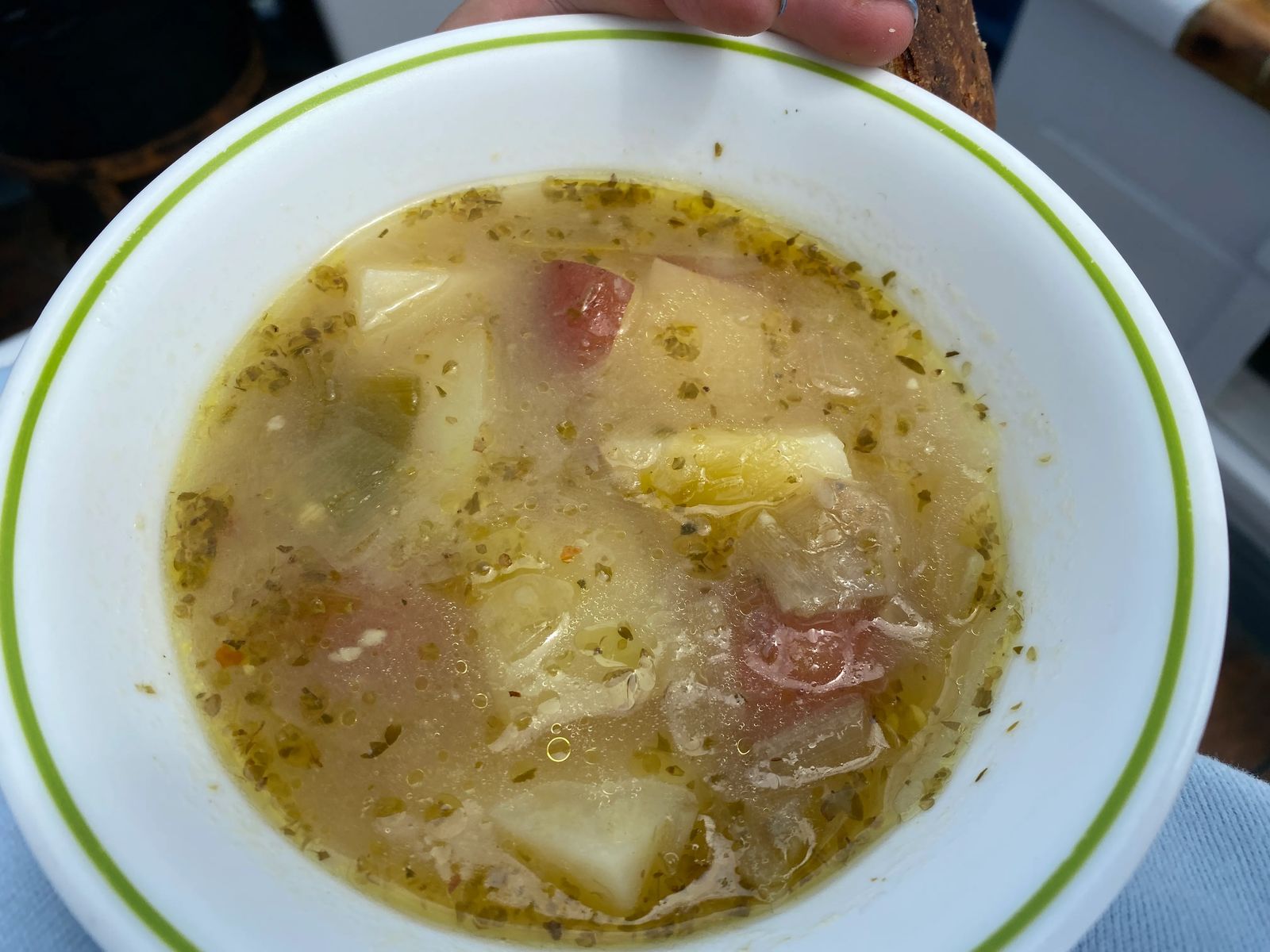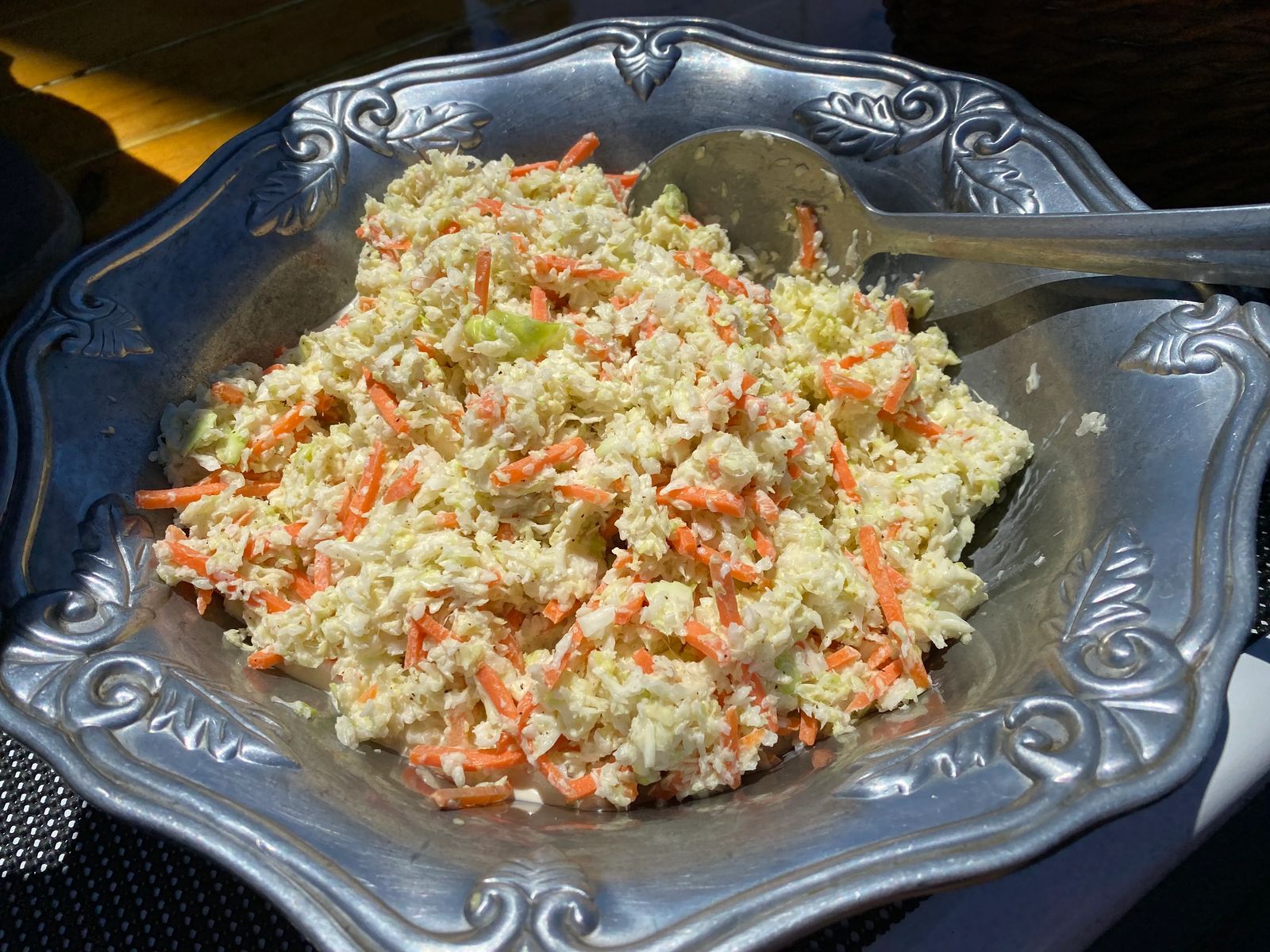 Here is an example of the food were were served on the ship. This does change with each ship and with each Chef that is invited on board.
B= Breakfast L= Lunch D= Dinner
Day 1
B: Blueberry Pancakes, Cranberry Muffins
L: Potato Leek Soup, salad with tomato and onion, and balsamic vinegar
D: lemon caper chicken, rice with Thyme and chicken stock, Garlic Asparagus
Day 2
B: cinnamon muffins, eggs, asparagus, pineapple, other fixings
L: Chili, buttermilk cornbread, Caesar Salad with anchovies
S: flatbread with clams, oysters, thyme, honey,
D: Pork Loin with balsamic vinegar and Feta with creamy cheesy Polenta
Day 3
B: French Toast, Berries, Honey Ham, coffee, Tea, Lemonade
L: Corn Chowder, Coleslaw, Cheddar Cheese Biscuits
Lobster Bake around noon
D: Lobster Bake. Red Hot Dogs crispy and snap apart slightly more spicy, sauerkraut, hamburgers, watermelon, pringles, pickles, corn, s'mores, lobster with butter - not just one but all you can eat pretty much. Don't eat until after lobster is gone.
Day 4 (Leaving the Ship)
B: Muffins, Coffee, Tea --- or if there is enough Lobster leftover from the Lobster Bake Lobster filled omelettes are often served.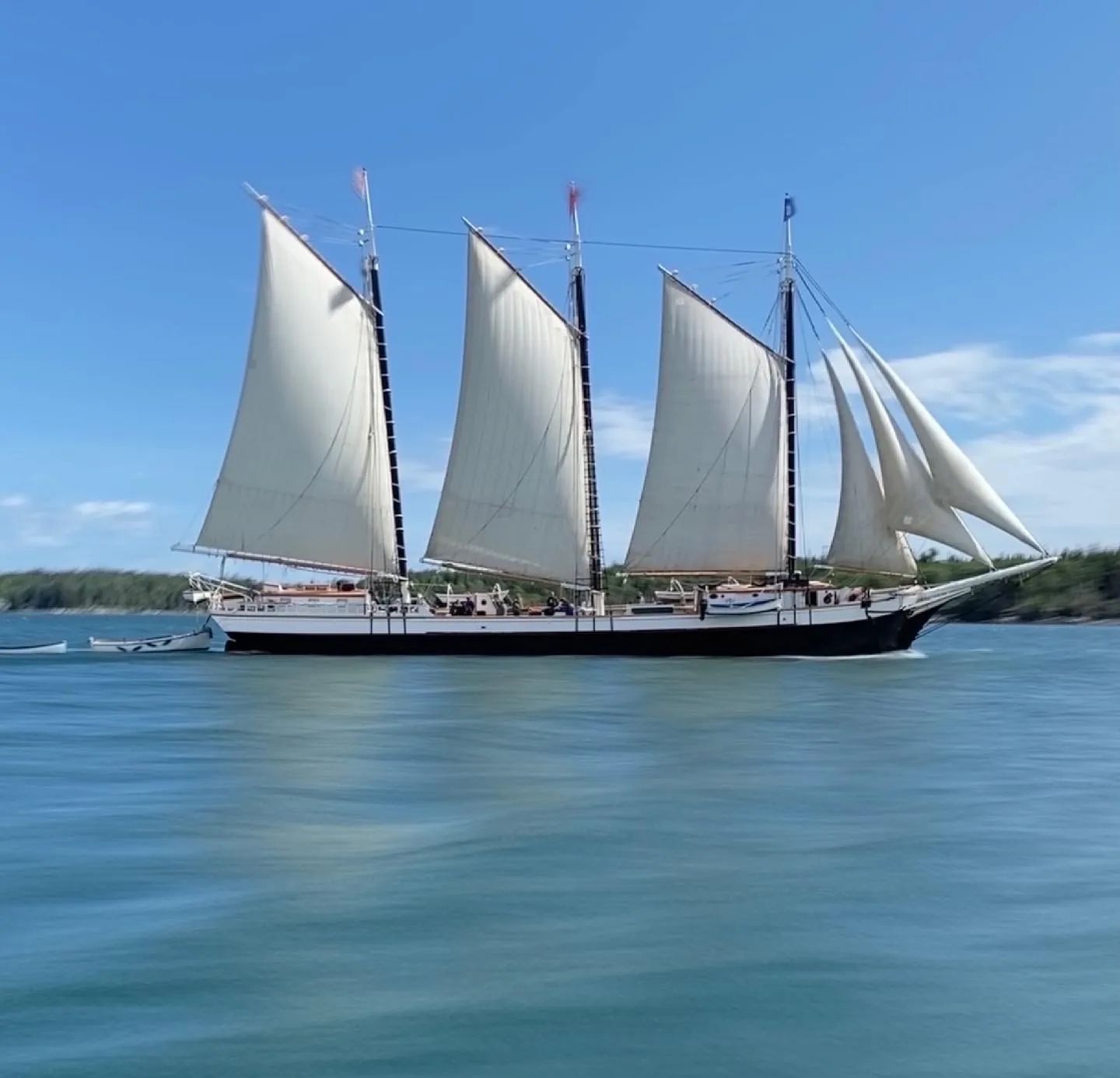 Heading Out To The Islands With Wind Power
If you have never watched or been on a sailboat when the wind hits it just know that these things are powerful! They can go, or at least our ship got up to around 9 kn, and I would say that the tilt of the ship when we are sailing with the win is around a 30° angle and 45° angle when she really got going.
One thing I would suggest is to ensure that no matter which way the boat is tipping that you do not place things on a slick surface or just have them strapped to your body.
If you are unsteady on your feet, or have issues with your balance I would suggest maybe this is not the type of trip for you. Ending up in the water, in Maine, can be quite frigid around 45 to 50°F. Well you'll be able to survive for a good amount of time, it just may not start the trip off well if they want to go overboard.
There were a few people who admitted to being slightly unsteady on their feet but they made sure to hold on to solid objects on the ship and were safely in their cabins when it was wet rainy and we were sailing.
It is very nice to know that you can go on a cruise like this and have it be so sustainable, even having recycling bins on board to put various items.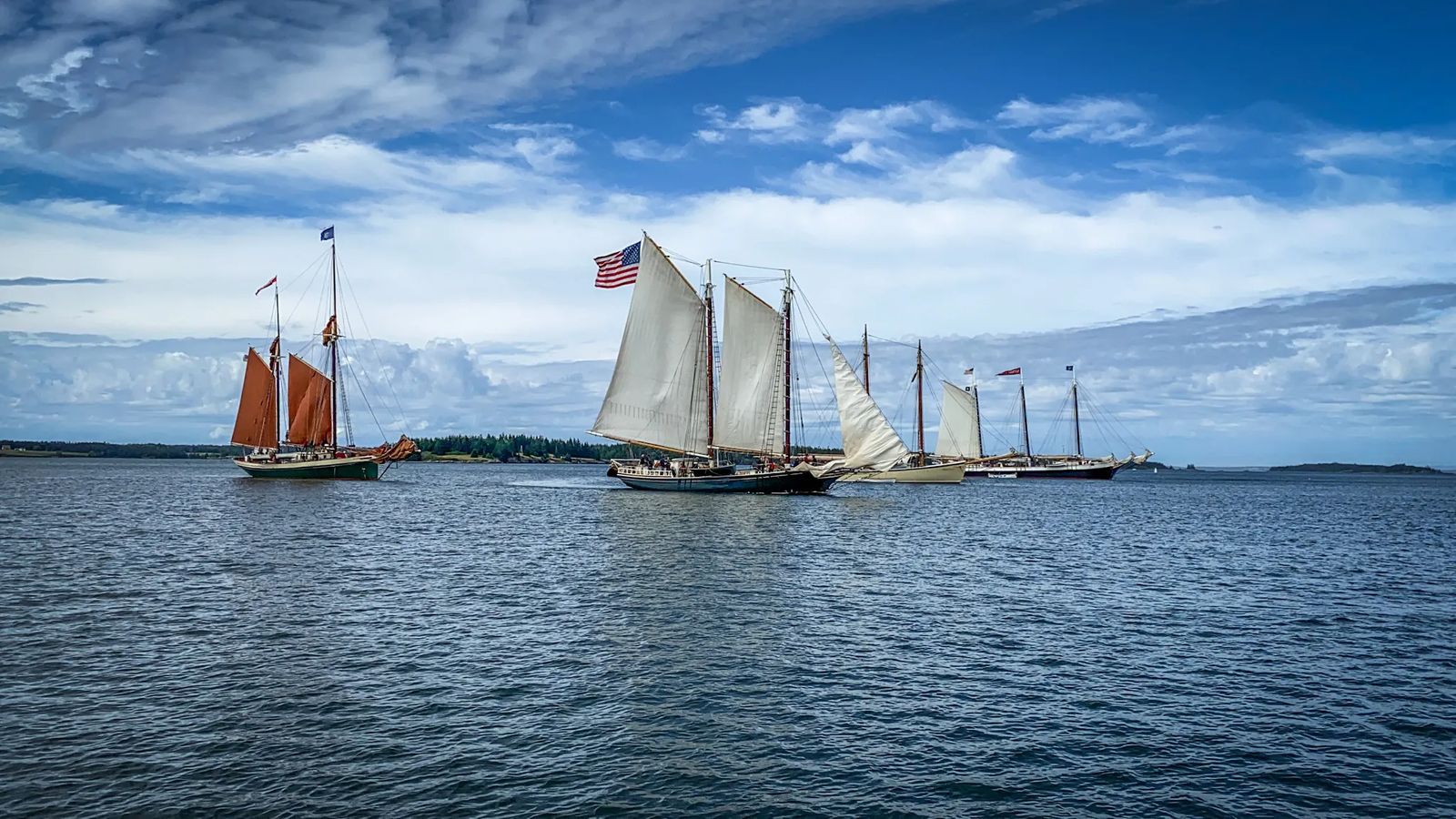 The Windjammer Festival!
I was there during the Windjammer festival! It was so much fun, and in years past they typically will tie the ships together and you can go and meet a fellow passengers on the other ships in the Windjammer fleet as well as collect stories from their captains.
Due to the pandemic though they had to change that up while I was there and ended up doing a scavenger hunt where are you got into a robot with your fellow passengers and went from ship to ship. Each ship would give you a clue as to which vessel what is the next one you had to row two.
While I still feel like our team should have one with our shark bait chant from finding Nemo, it was great fun and a great way to bond with fellow passengers.
You do get extra points if you dress up, as well as bring a musical instrument. At the end of the festival, the teams are awarded, and one of the more special ships send a row boat with a team of people playing cello's violin and singing.
That isn't all though, at sunset all these ships blast off their cannons to close out the event.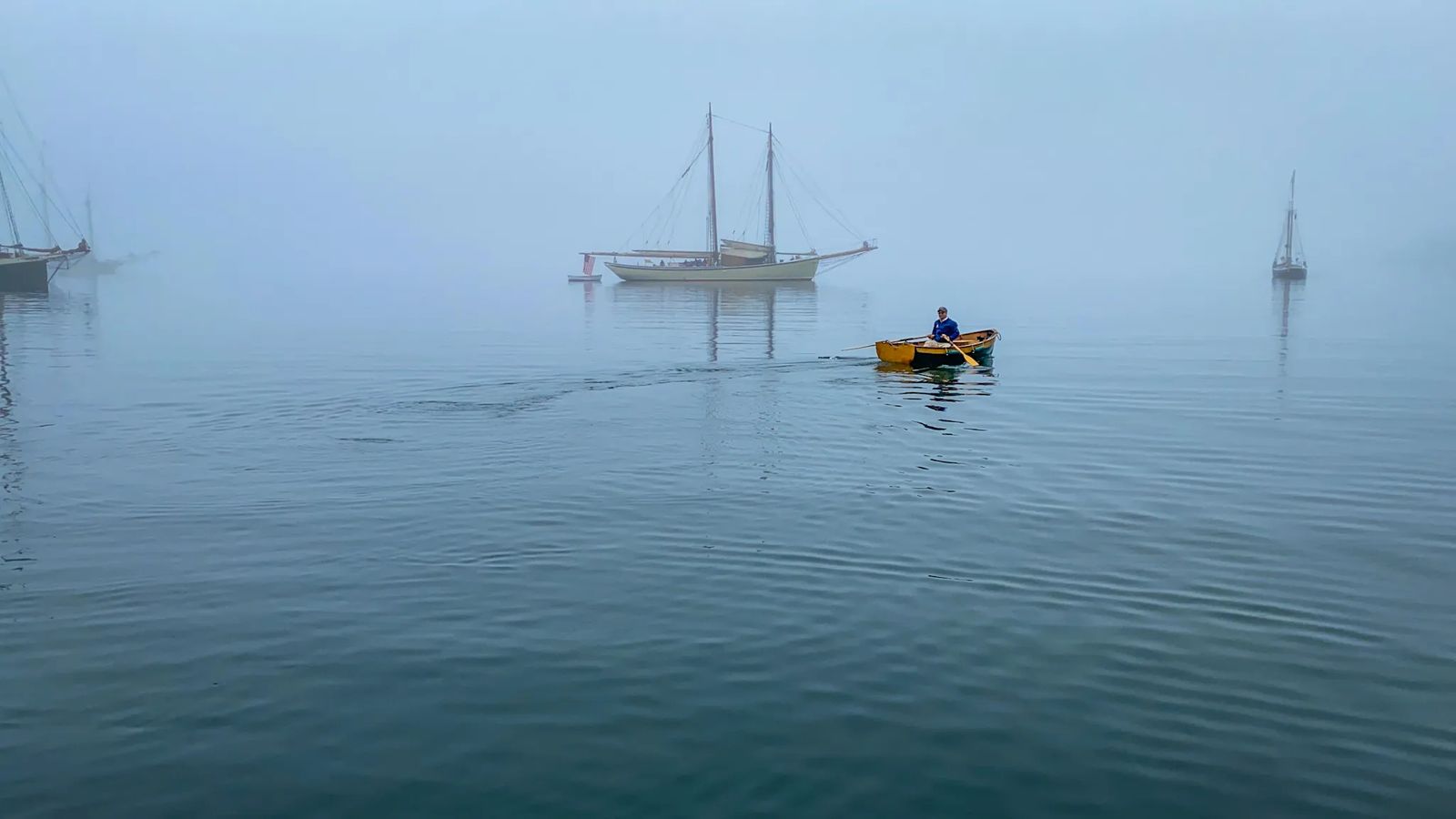 Fog And Rainy Days On Board The Ship
Maine is known for its fog and rainy days, this is why LL Bean started out in Maine. They made their famous clothing for the more rugged lifestyle and weather that Maine brings.
While most people think of Caribbean sunshine when they think of cruises, I particularly enjoyed the variations of weather while in Maine. The first two days of our trip were sunshine and roses and burning skin (because I forgot to put my sunscreen on, lol).
We only had one day on our trip but where the fog and rain rolled in, but it was still really cool to see how they navigated the fog, with the fog horn, in those narrow straits of the Maine islands.
This is why I highly suggest bringing shoes that are water resistant as well as layers and a rain jacket, with a nice fleece sweater or coat to go underneath.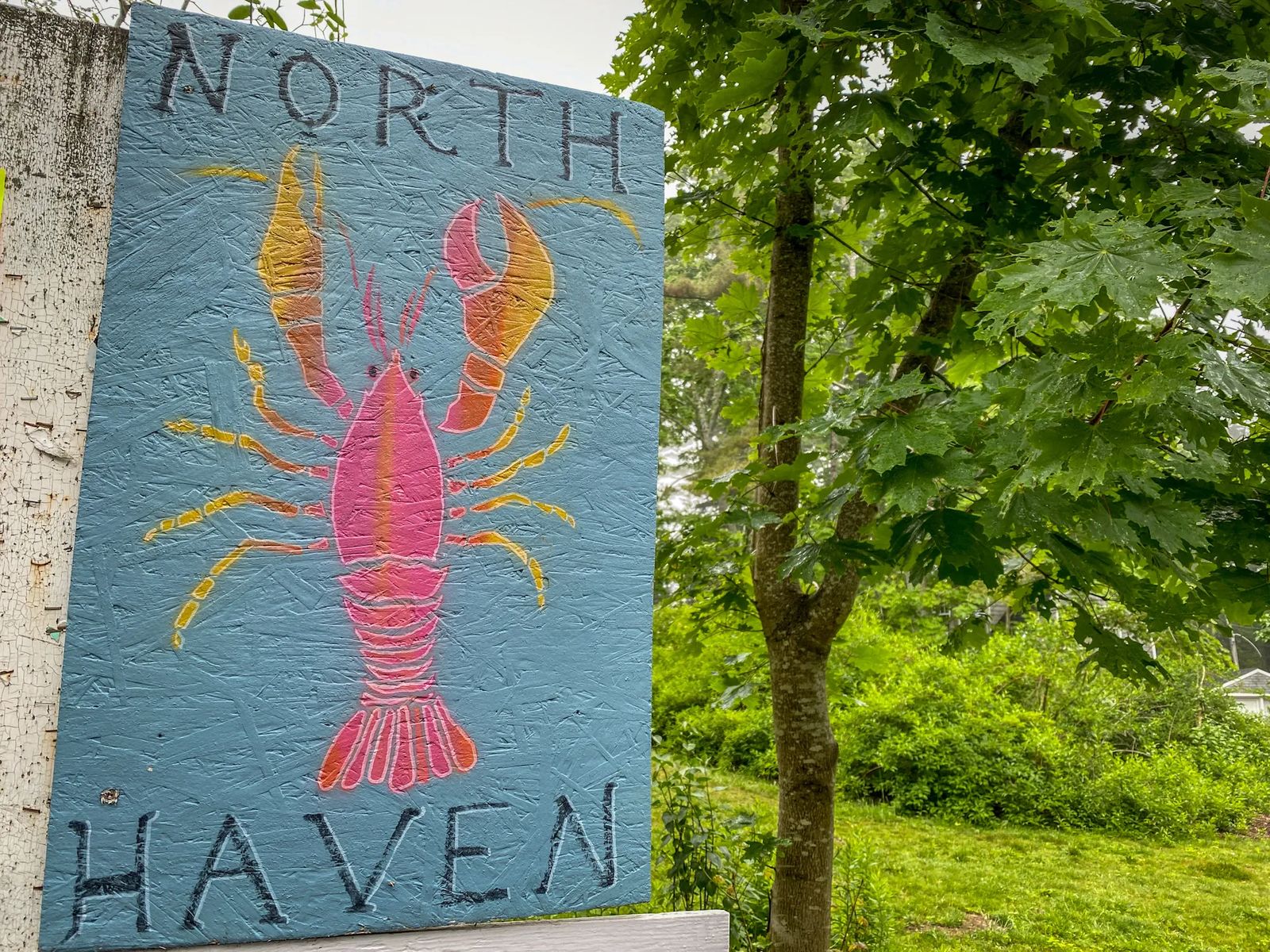 The Remote Islands
There are many islands that we visited and passed by, thousands of islands exist off the coast of Maine. Each time you take a trip with the Windjammer fleet it is going to be different, and you will visit a different island each time.
We stopped at an island where we were able to hike were there and were no humans and see all of the animal nests, oyster shells that had been extracted of contents, trails where you can walk around an entire island and see the wild flowers blooming a brought in by animals passing by.
Warren Island is a great place to camp overnight, but can only be reached by boat. So you see, these places are protected from the mass tourism, overcrowding that you often get in those tourist traps in the bigger cities.
If you really want to get away from the crowd, have some peaceful place with both forest and ocean abutting each other - then there is no better place than Maine.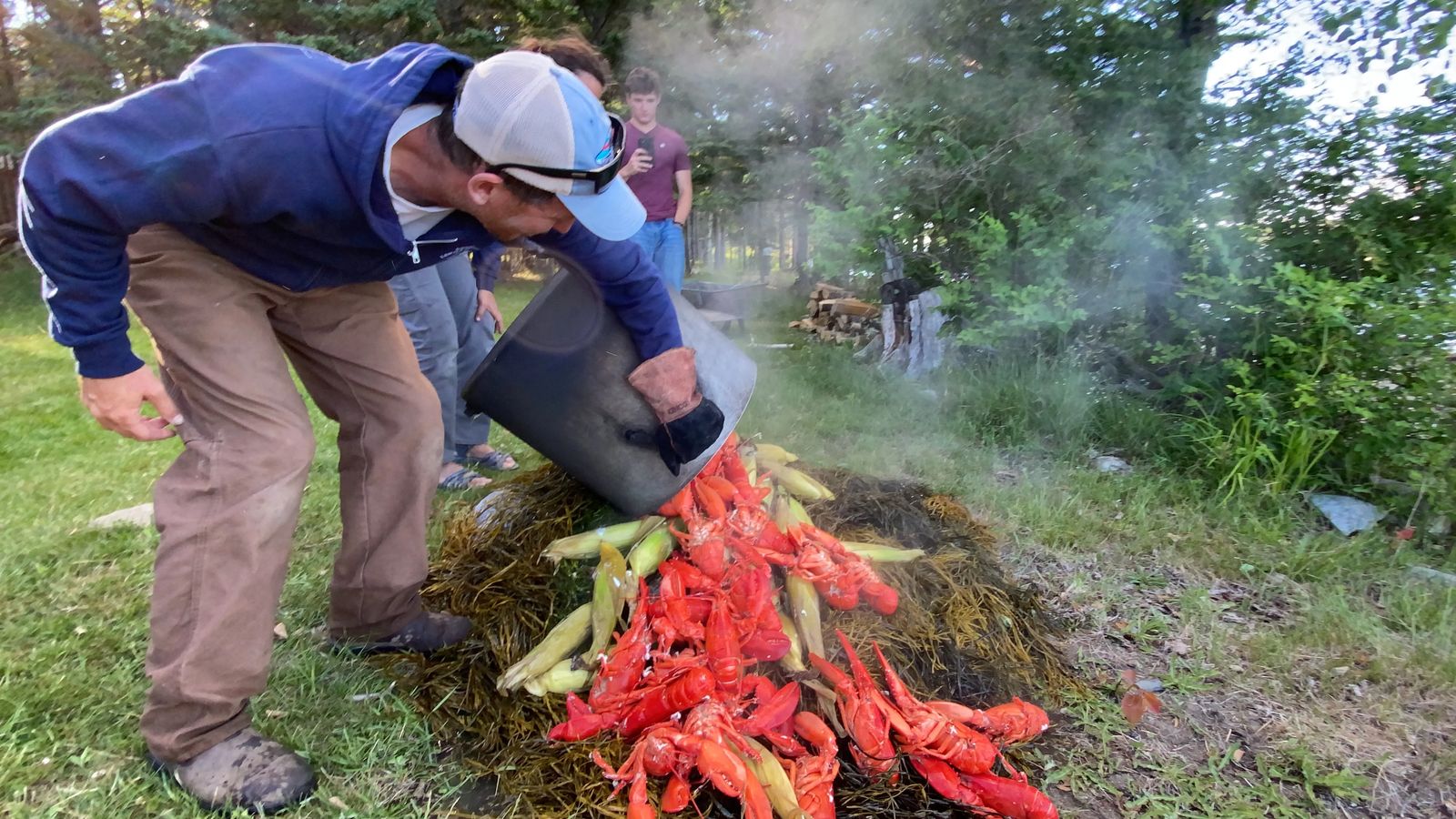 Lobster Bake
No matter which shape you choose to go on there will always be a delicious all you can eat lobster bake. They use a pod that looks like it could fit two small children into it, lol, but in fact it is filled with lobsters and corn fresh from the stalk.
The lobster bake typically happens near the end of your journey. The Lobster are kept in the pot with fresh water continually being pumped into the pot and changed out by the staff.
You can help as much or as little as you want on board with cooking, hauling, packing in, packing out. However, I saw that most people pitched in and tried to make things run quickly and smoothly. The staff have an arduous job at nights staying awake around the clock to keep watch. This is required by the Coast Guard. So by the end of the trip, they are all looking sleep deprived, and you can't help but want to help them out (at least that is how I felt).
Back to the bake, the Lobster Bake is fun, and feels like you are at a family reunion with all your fellow passengers. Some people brought footballs, kites, Rum, shared stories and just enjoyed stuffing our stomachs with the odd sea creatures.
I'm not versed in cracking open the lobster but we all had a good laugh about it, because sometimes eating them can just be plain messy and awkward - but ooooooooh so delicious.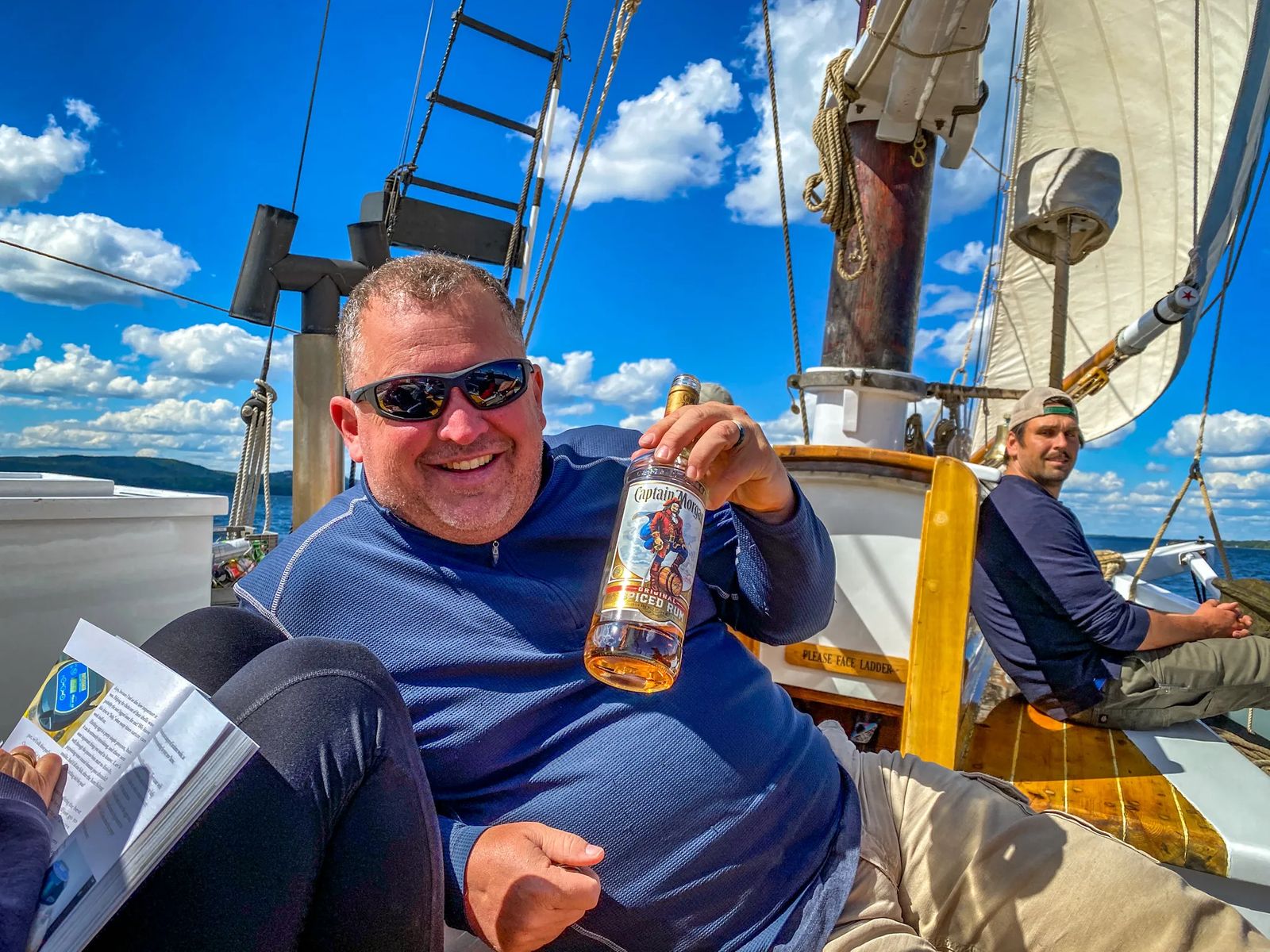 Heading Home
I have to say it was honestly hard to leave the ship. As you bring the mask down and you help people get things off board the ship, you realize just how much you've grown to love the people you've met on board.
I truly believe that we meet people for certain reasons and at certain times in our lives just when we need them to either teach us or tame us for whatever reason.
It was nice to meet the people that I did, and I'm glad I allowed for a little extra time to explore the rest of Maine and the gorgeous coast line.
If you haven't checked out my article on the ultimate coastal main road trip be sure to head over there.
Have you ever been on a sailing ship, and from this article do you think you would be willing to go now? Let me know in the comments below.
As always a happy travels, happy tales and see you in the next video and article.

Like it? Pin it! Sharing is Caring ;)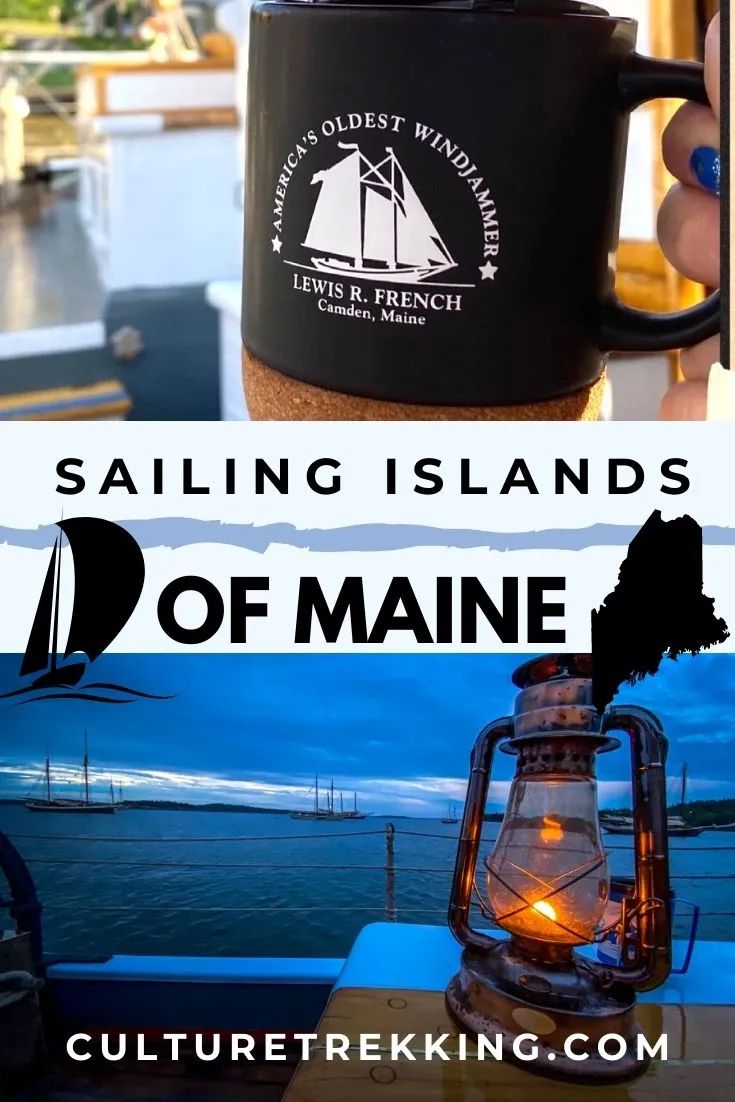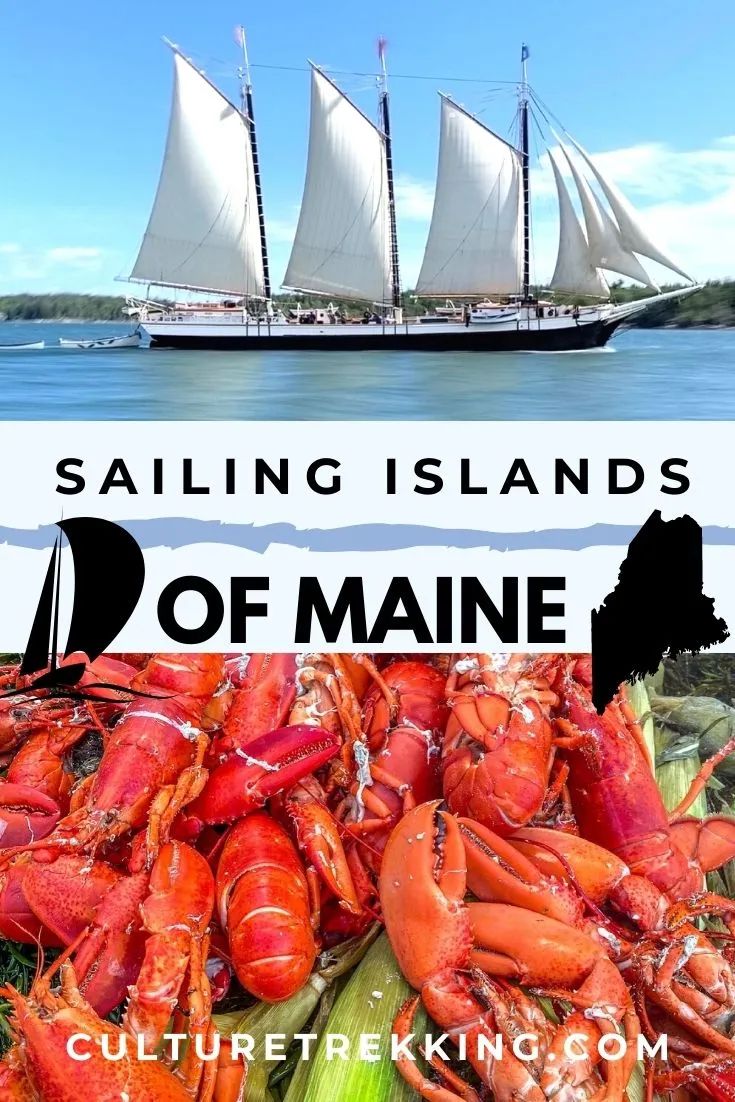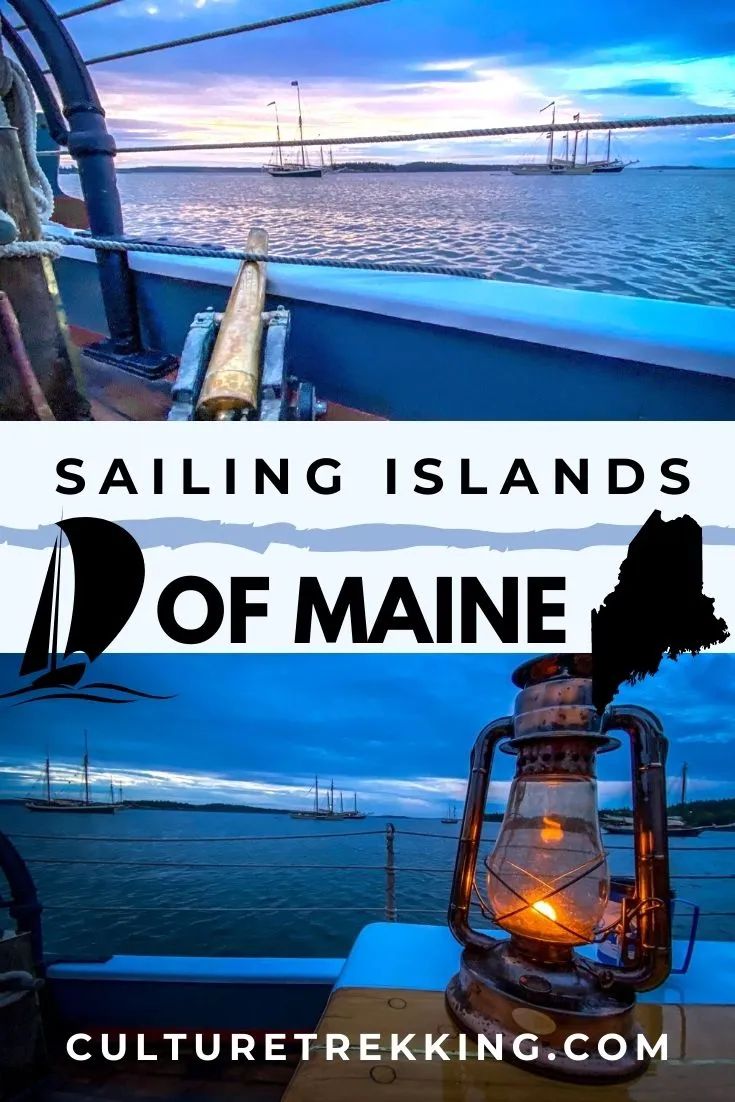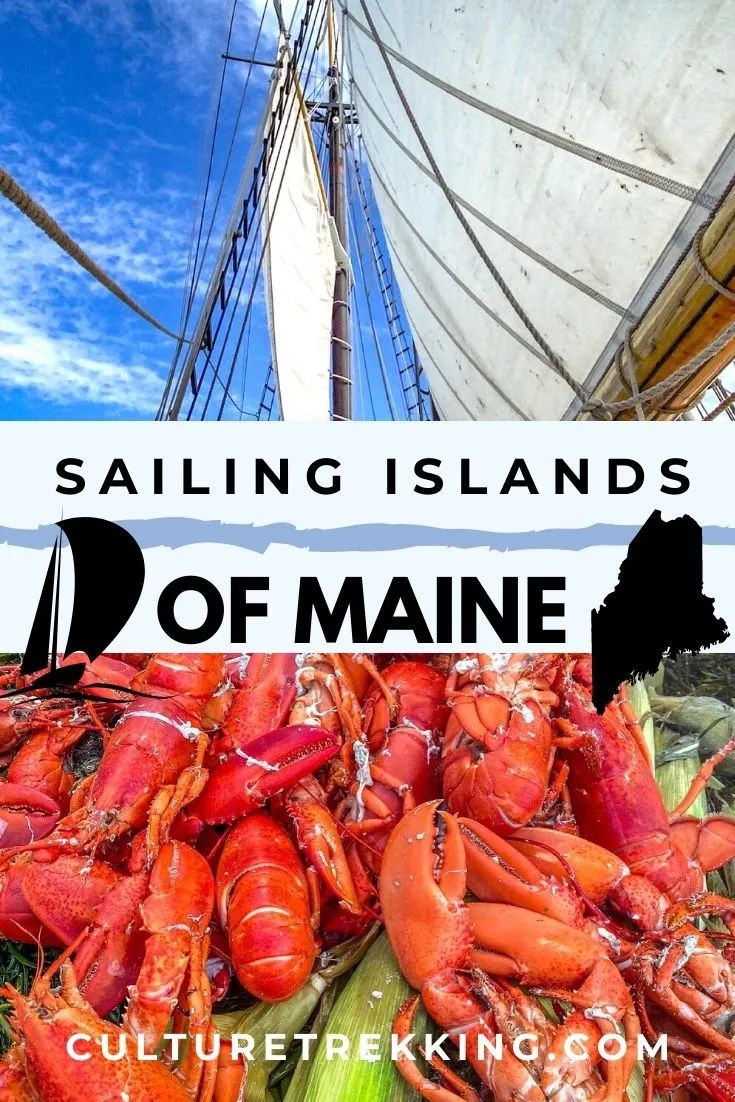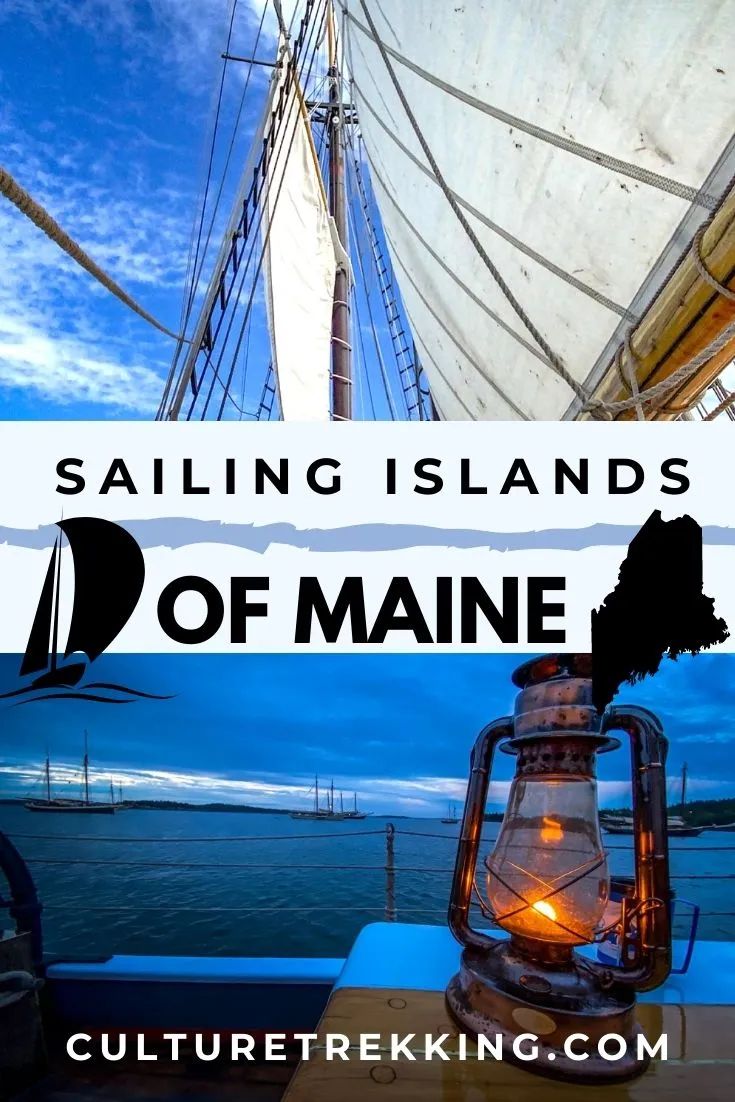 THANKS FOR VISITING CULTURE TREKKING!
Be sure to subscribe below to join the community. I would love to get to know y'all a little better, so I would like to introduce myself, I'm Janiel Green :) Read my story and join on Facebook, Instagram, Twitter or YouTube. I interact with the community a lot on those platforms.
Please feel free to leave any questions you have below. If you found this article useful, please pin the article for later - it really helps support my efforts.
All the best to you and yours!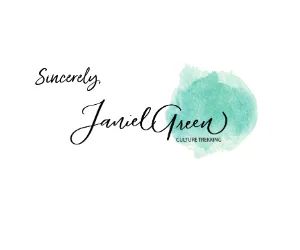 Latest Articles On Culture Trekking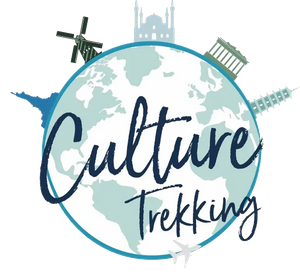 Culture - Connection - Art - Adventure