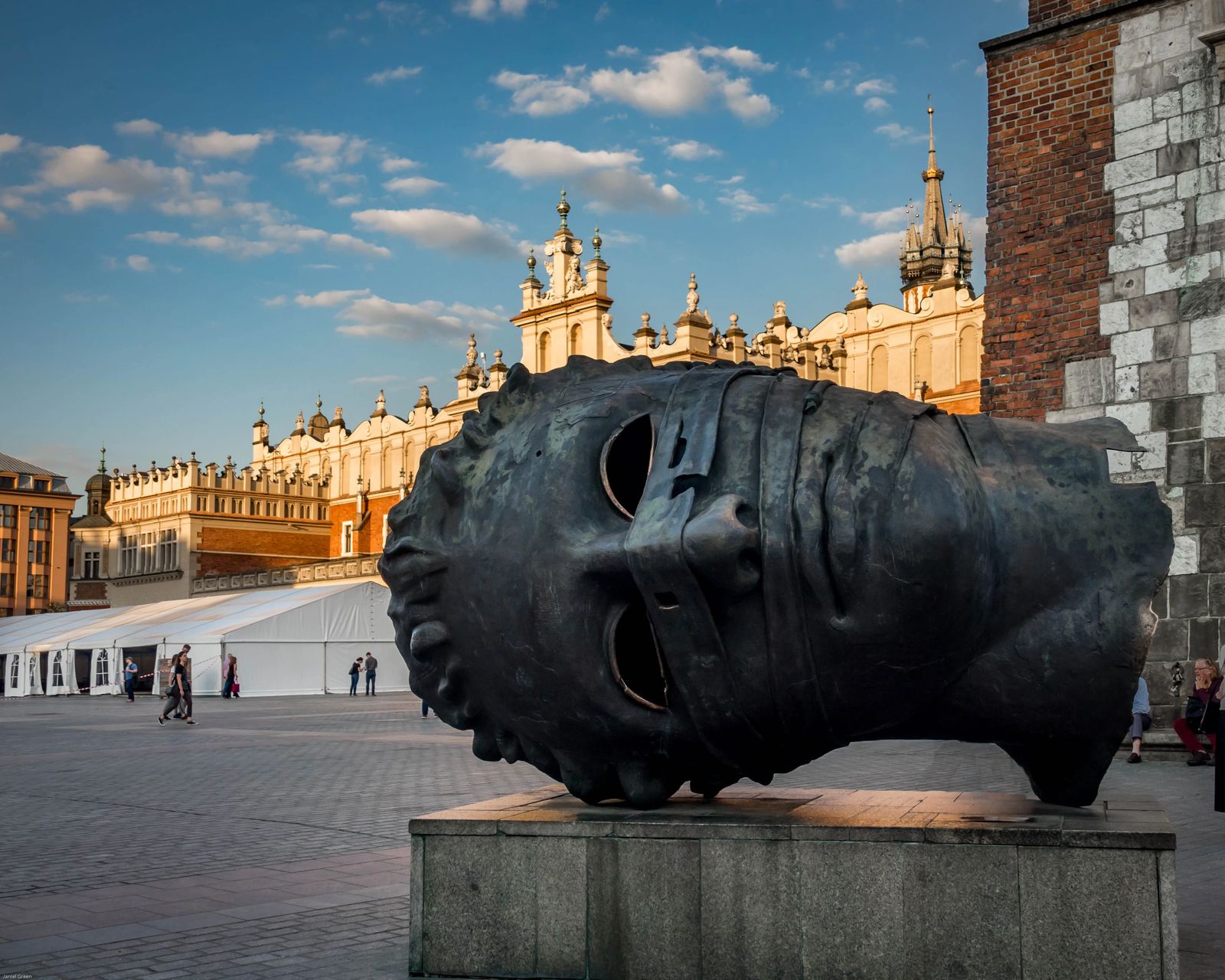 The Most Unique Things To See In Krakow Poland
When my friends and family asked me where I would be traveling this year, they were surprised to hear I was going to Poland. Many westerners don't even know all the incredible things that are in Poland, let alone in Krakow. There are so many unique things to do in Krakow, amidst its colorful buildings and vibrant streets. The food here is incredibly delicious, the entire country is budget-friendly, and unlike much of Europe isn't vastly overrun with tourists. This historical sights here are must-see sights for every avid traveler's bucket list.
I spent seven days touring Krakow and other incredible cities in Poland, and these are my top recommendations of the most unique things to see in Krakow Poland.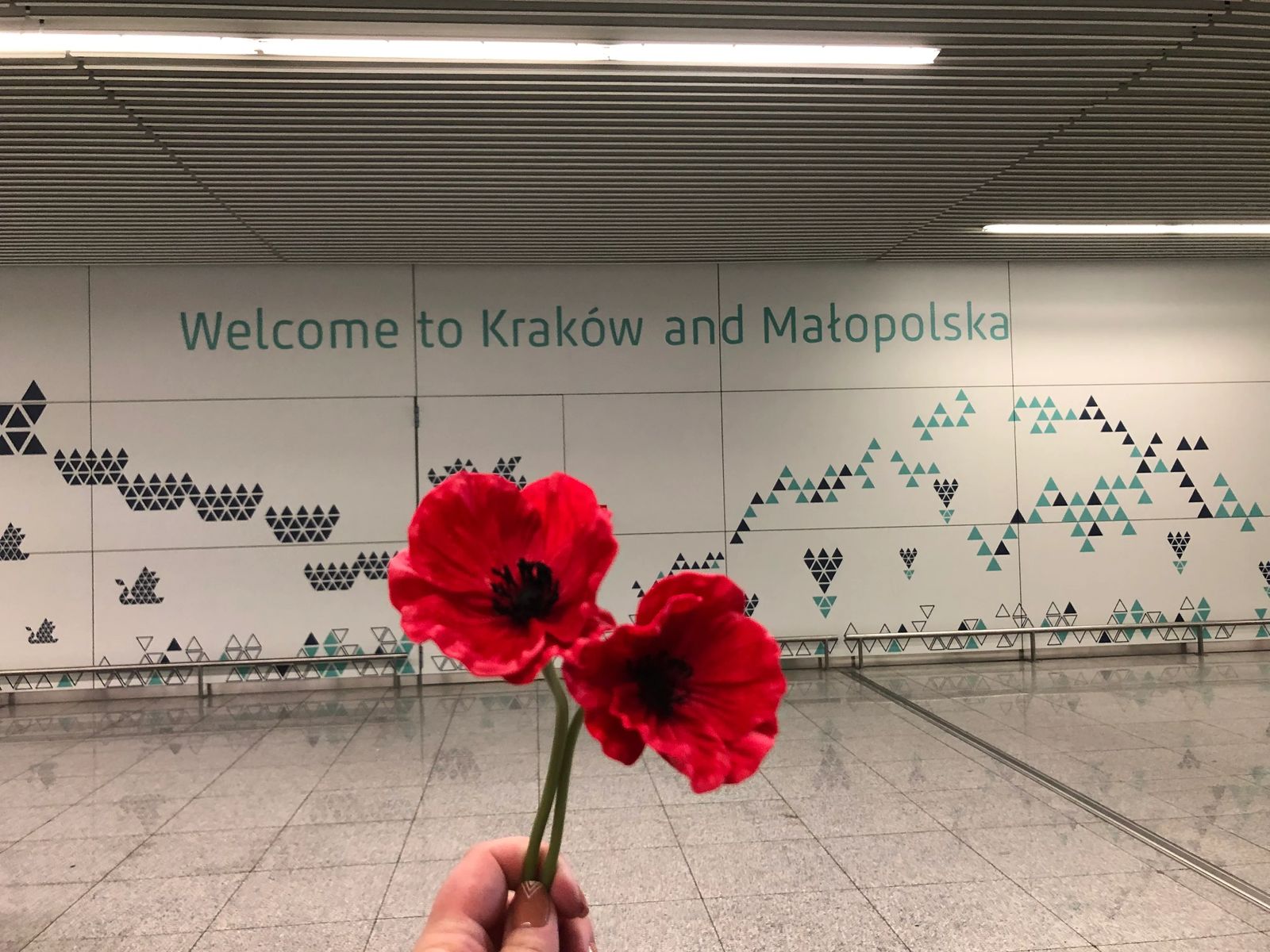 History of Krakow Poland
Did you know that poppies are the national flower of Poland? I didn't either, it turns out there are a lot of things I was completely clueless about with Poland. Here is a brief history of Poland for you, so you can be slightly more educated than I was when I went to Poland.
So here is the condensed version of the long history of Poland. It started as a stone-age fortification. Occupied by a tribe called Wislanie or Vistulans, the King at the time, Mieszko I, and his son Boleslaw I (the Brave) made the Krakow area the powerhouse of the Polish Bishopric.
If you don't know already, Poland is very very religious, and religion is intertwined throughout the entire city. Because of its strategic location along the Vistula River, Krakow became a major trading city. The major cities that enjoyed trading with Poland were England and Hungary (Wieliczka Salt Mine wasn't established until the 13th century, but Salt and textiles were still a major source of economic revenue).
It wasn't until the 13th century that it had a modern landscape and roads that are still present today. Fast forward through a lot of wars and kings, and you get the Wawel castle, where many of the kings of Poland have traditionally been crowned. It was a major hub for scientists, artists, and other forward-thinking progressives until about the 16th century when the capital was moved to Warsaw.
Enter the Swedish wars wreaking havoc and devastation on the city, leaving the country destitute and starving. Austria came to the rescue and controlled Poland from the late 17th century to the early 19th century.
There was little time for a breath, as World War II brought the German Army and a German governor who made his headquarters in Wawel castle. These were the most tragic years of Poland's history with 1.3 million Jews were sent to Auschwitz II (Birkenau) death camp - many of who went straight to the gas chambers (865k). In the Auschwitz camp history, there were more than 1.1 million Jews who were executed, and no matter how much time passes, the grounds are still haunted by the atrocities there. What many people don't realize, including myself, is that the Polish people were murdered right along with the Jews at Auschwitz, nearly 76,000 of them. The guards at the camps were all German officers. The Polish people are very passionate about correcting the misconception that they had anything to do with the Holocaust when I visited.
The uprising against German occupation started in Warsaw, and with the help of the Soviet Army, they were able to be liberated from German Rule. Unfortunately, the Soviets then took power and the suffocating communist rule began. It wasn't until the brutal Stalin died in 1953 that the political unrest and economic difficulties really began to pick up. By 1968 Poland was in a political crisis, and multiple uprisings and strikes over nearly 20 years the communism rule began to fail. Communist Martial law was announced in 1981, and the artistic statements of David Czerny (1970's) and the John Lennon Wall (1980) sprang up in protest. Martial law reigned supreme over much of Poland until it was finally lifted in 1983. After years of suppression, deceit, anger, rising death rates, inhumane living conditions for much of the population - the government, afraid of more disastrous uprisings finally came forward with reforms.
Poland gained its own government, with the last Soviet soldiers leaving Polish grounds in 1991. As soon as the Soviet soldiers left, the first Western-style rule was established and the Polish people elected their own officials. While there are several arguments about the way large programs are supported vs the smaller programs over the years; Poland is making a remarkable recovery.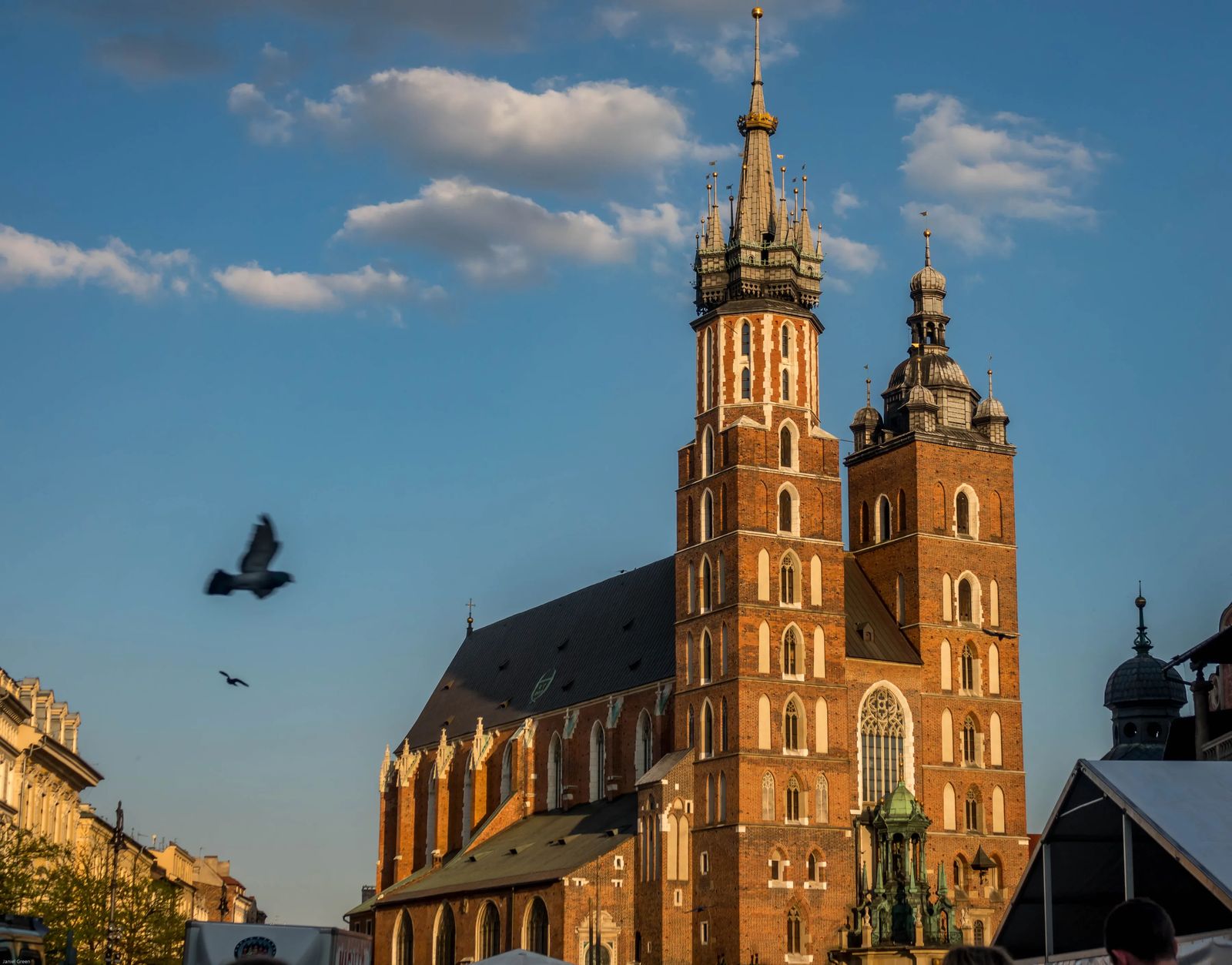 St Mary's Church
Address: plac Mariacki 5, 31-042 Kraków, Poland
Opening Hours: everyday between 11:30 am and 6 pm
(except special holidays - check website to confirm openings)
This gorgeous church stands 262 feet (79.9 m) high in the center of Glowny Square and considered to be the second most important building in Poland (with Wawel castle being the first). The main altar was crafted in the 14th century and considered to be a late Gothic masterpiece. If you look closely there is emotion exhibited on the faces, which is very rare for Gothic art.
Much of the church was deconstructed and reconstructed in the 19th century after World War II. Only 3 of the stained glass windows are original, and the church cemetery is now known as St. Mary's Square.
The vault imitates a star-filled sky with ornaments, prayers, and images of frolicking angels worshiping the Virgin Mary.
Every day at noon, the doors of the tall tower open, the bells chime and a trumpet sounds. Be sure to wave at the trumpeter, it is said to bring good luck.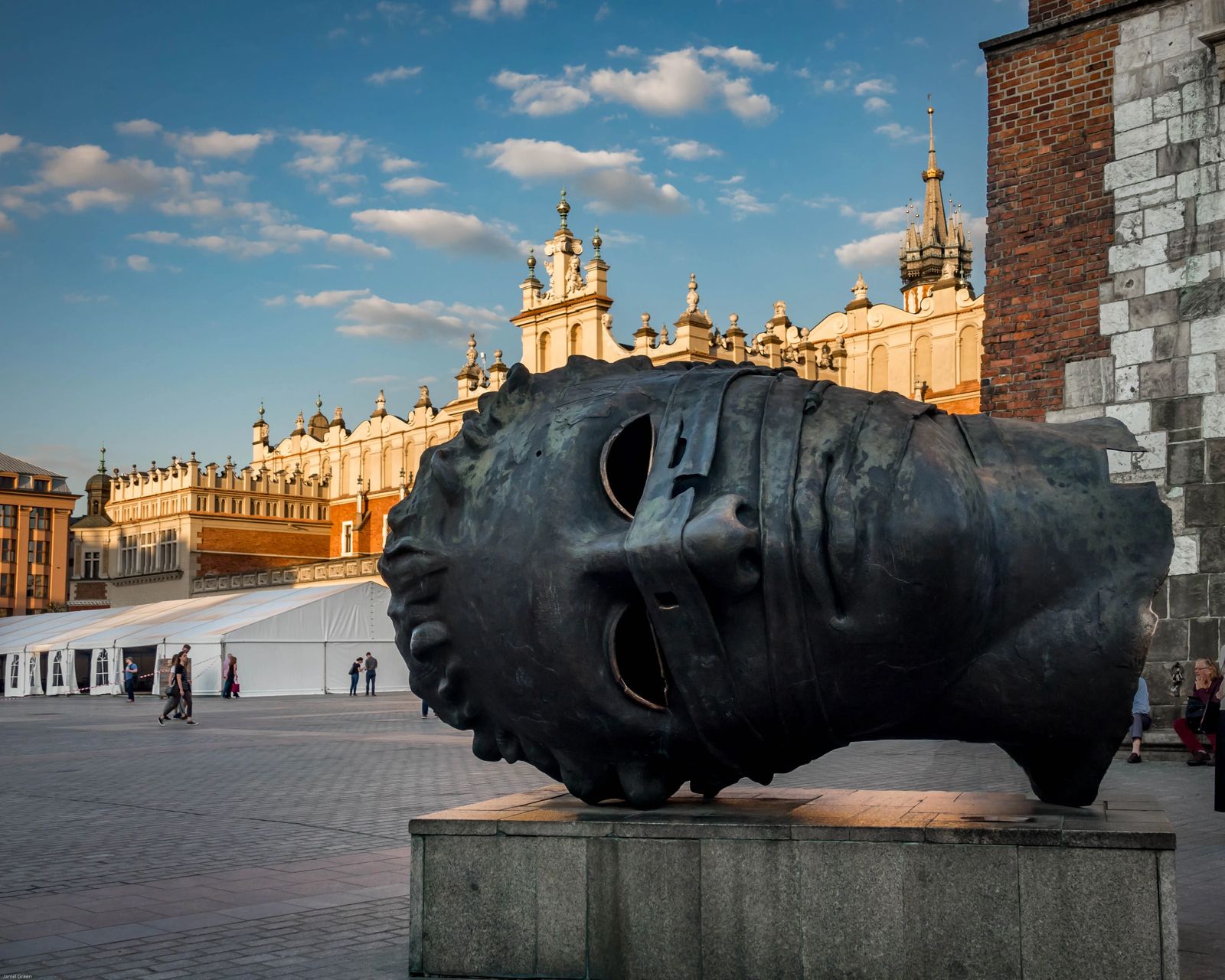 The Head - Eros Bendato
Address: Rynek Glowny, Krakow Poland
This is a classic backdrop for anyone visiting Glowny Square. Made by artist Igor Mitoraj, it has becoming a meeting place for tourists, drinking hideout for teenagers, and at times a urinal for the unsavory acts of those wanting to cause mischief.
Many pass by the statue not realizing, it is supposed to represent the head of the Greek God Eros. Eros was the God of love, desire, and lies. The bandages lying over his nose, eyes, mouth are supposed to represent the desires and ideas that are imprisoned. Some say it represents society as a whole so destroyed that it is irreparable. It is a modern twist of Poland's past, that apparently historians DID NOT appreciate being put in the UNESCO heritage site of Glowny Square.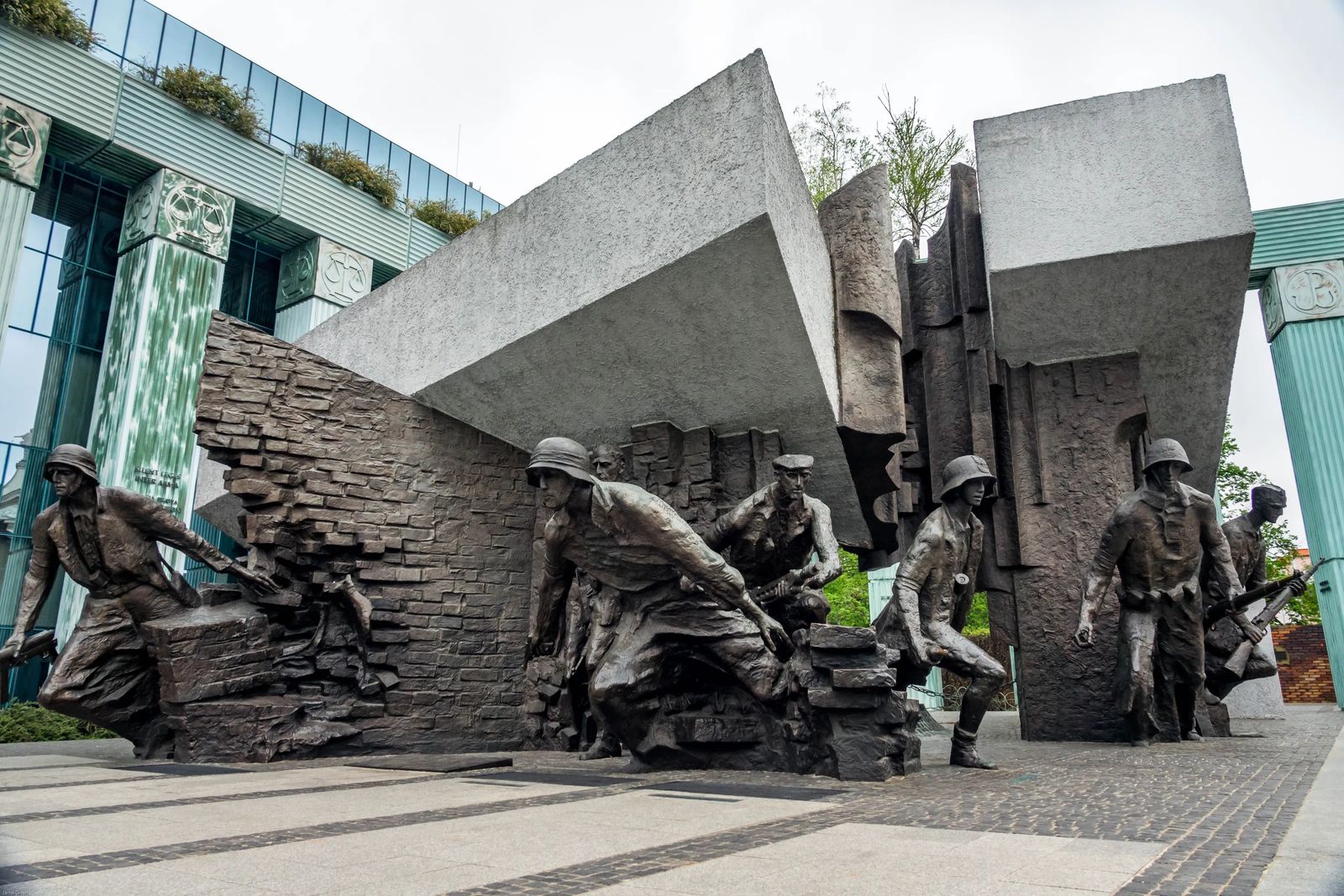 Museum of Polish Army AK
Address: Wita Stwosza 12, 31-511 Kraków, Poland
Open Hours: Open 10am-5pm. Sun 11 am-6 pm, Closed Sat.
This is a museum dedicated to the efforts of those who were loyal to the exiled Polish government. Despite being under Nazi rule the Polish underground resistance never gave up their arms. They were instrumental in the allied forces' war effort. The unique way that the artifacts of uniforms, guns, and other war-related items are put on display is quite impressive and incredibly immersive. There are theatrics, shows, and harsh realities of what it was like for the Polish people living under Nazi & Soviet rule. It shows the absolute heroism of both men and women in the Polish Resistance in gaining their freedom and own democracy.
The museum is laid out in a way that feels chaotic and always exposed, just like in the time period when it operated. The regular entrance fee is 8zl ($2), but you might want to reserve a tour ahead of time for 150zl ($40)- the stories of heroism & sheer human will are well worth the cost.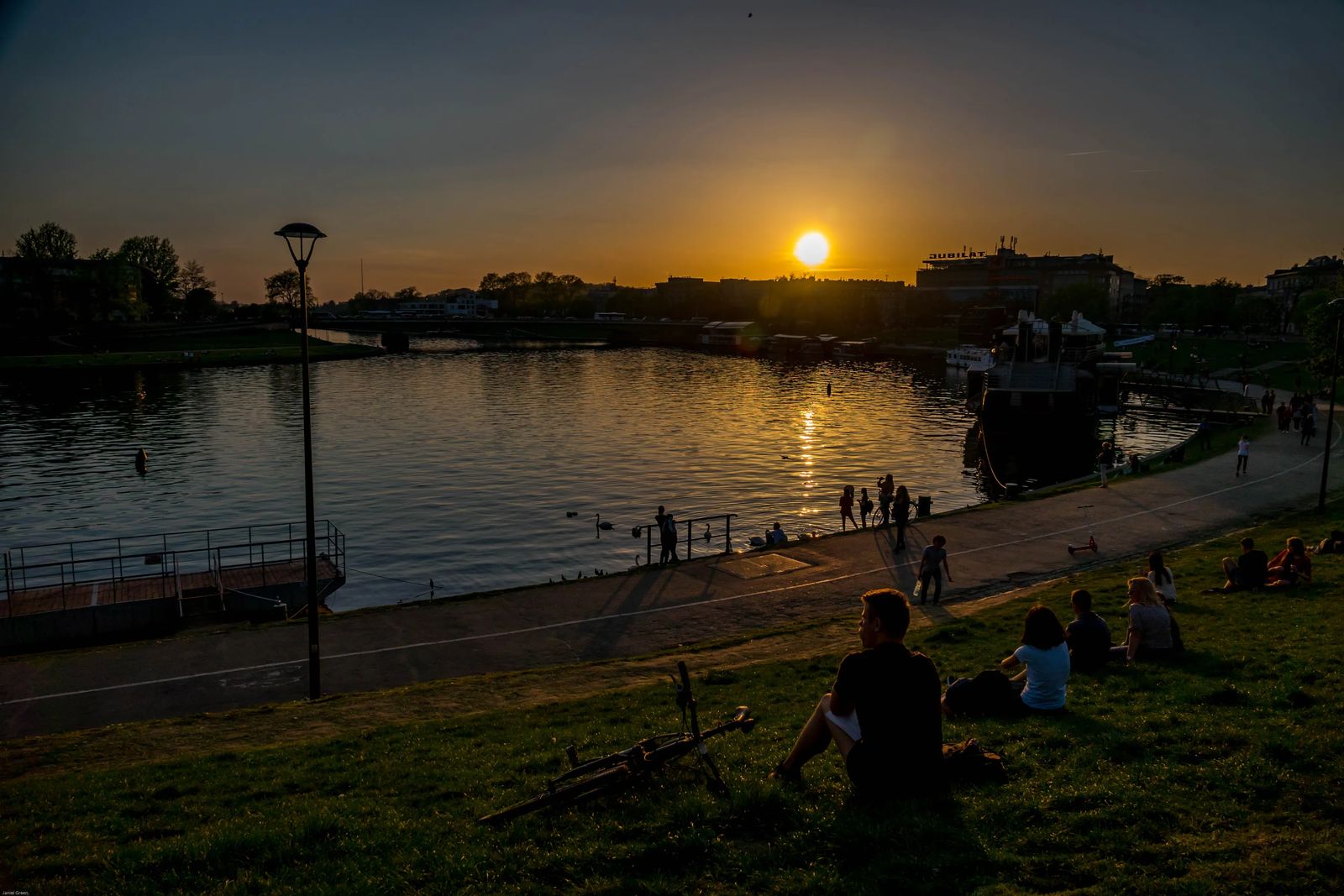 Planty - Park by the Vistula River
Address: 31-041 Kraków, Poland
Opening Hours: Open 24 hours a day
Bike on the Planty around the Park by Vistula river where they play chess, have picnics, and gather to worship the sun as it sets along the horizon.
On a very personal note, I wandered over to the Vistula to Planty Park when I first arrived in Poland a little disengaged and depressed. I was supposed to meet a long time friend that I hadn't seen in over a year. He had just moved to Poland and was 'in need of a friendly face'. Being a person, that never wants anyone to feel lonely - because I know that feeling all to well - I decided to go. He told me to let him know when I bought my ticket, and so I did. I excitedly let him know, and after six or seven attempts at attempting to reach him, including after I arrived in Krakow.....I never ended up hearing from him again.
I didn't know what to think, what I did wrong that a friend would do that to someone. I guess that didn't make him a friend at all. So on my first night there, instead of staying in my Airbnb feeling sorry for myself - I went out on to Planty Park. The sun hadn't quite set, and I sat there in the peace and quiet watching the locals wander in. They came with bicycles, bottles of wine with glasses, the water lapping at the river banks, the lights of surrounding restaurants flickered on, and there was a quiet calm as the warm colors of the sunset bathed over all of us. It stilled my insecurities, healed the wound that was caused, and helped me feel like a local.
I think it was because of this moment, I realized just how human we all are, how connected we need to be. There could be someone sitting next to you that is having a bad day, even if it is our child or partner. So I encourage you to go get outside in nature, smile at a stranger, say hello to someone on the street, and hold a neighborhood BBQ. Lest I digress, let's get back to all the unique things to see in Krakow.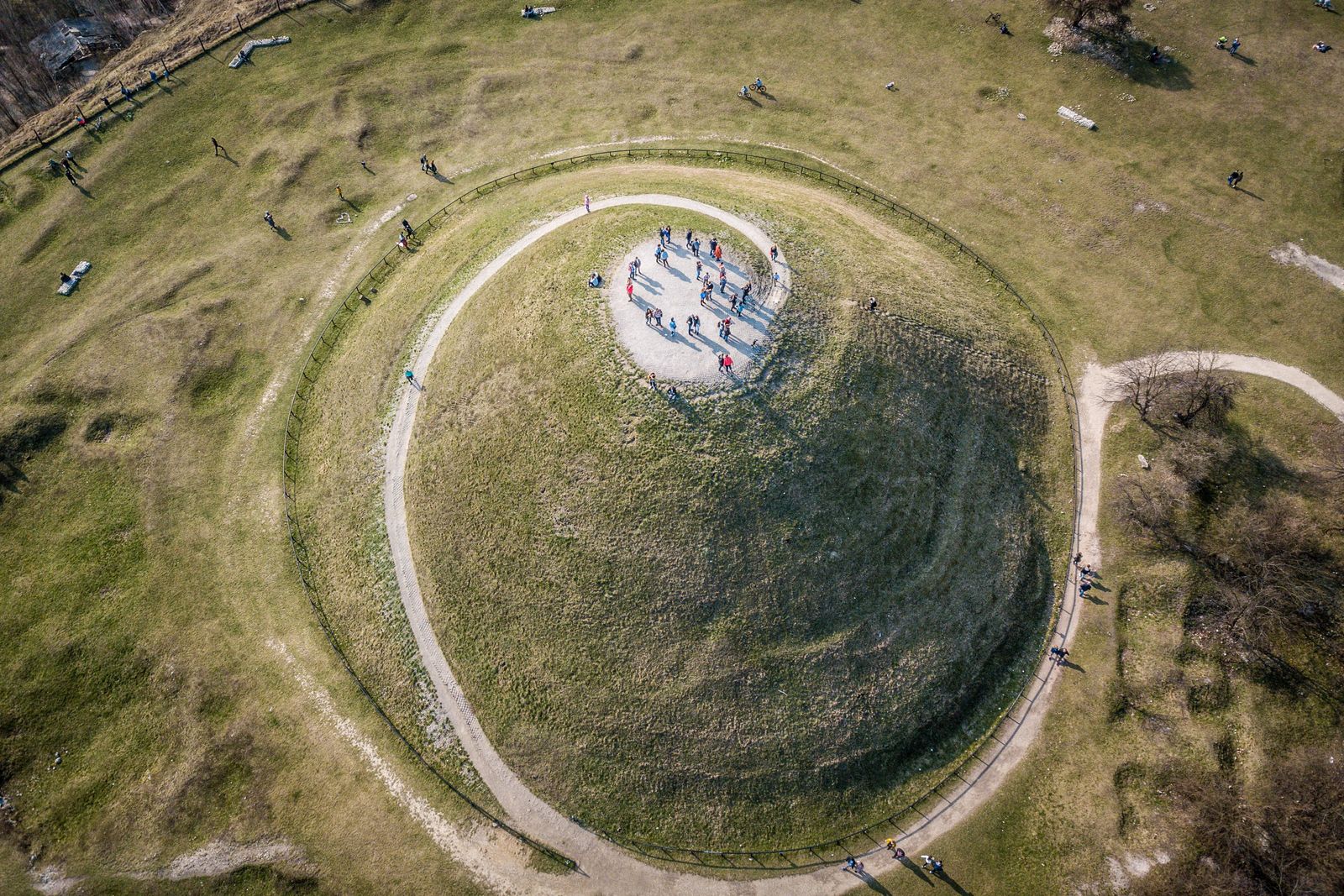 Kopiec Kraka - Ancient Christian Burial Grounds in Krakow
Address: 30-543 Kraków, Poland
Opening Hours: Open 24 Hours A Day
Dating back to 966 AD this ancient burial ground is the most visible historic remnant and the highest point of the city at 52 feet (16m). It is rumored (but not confirmed) that the mystical legend Krakas. If you are in Wawel Castle, you can actually see the mound from the senator's room. So if you can't make it here, at least you can appreciate the importance of this site.
The site itself, beyond being rumored to hold the remains of Krakus, is said to have been an important site for pagan rituals.
There is an additional mound in the city called the Mound of Wanda, or Kopiec Wandy. Both of these pre-historic mounds still mystify historians today. If you look at the pair, that are nearly 5.5 miles apart on a map, you will see they constitute a massive astronomical calendar. The sun rises exactly over Wawel hill on the spring equinox as well as the autumn equinox. Then on Krakus the sun rises on the traditional Celtic New Year's Day. If you sit on Krakus Mound and look to Wandy mound on May 1st, you will see the sunrise, which has always been the second biggest feast day for Celtic traditions.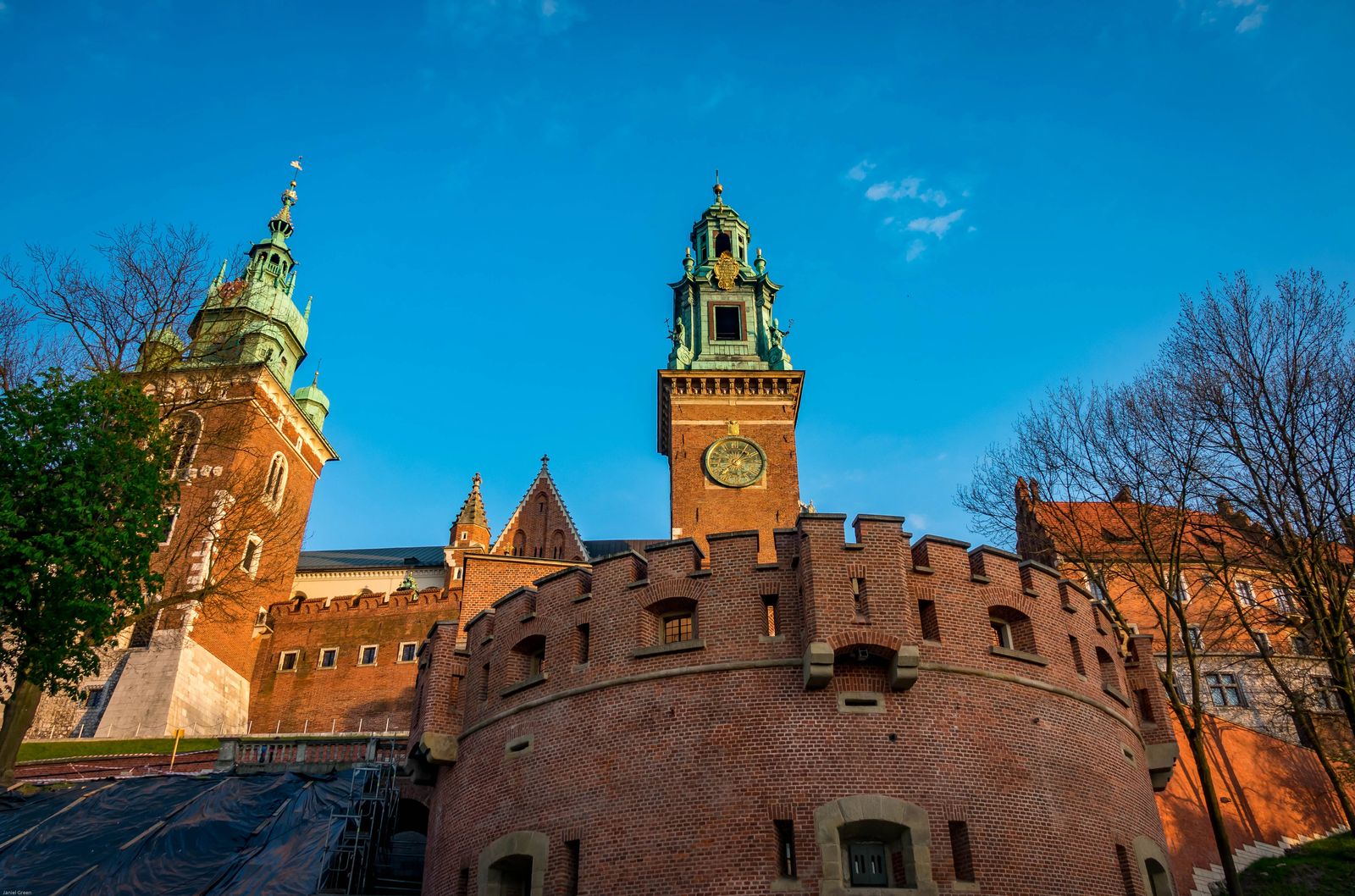 Wawel Castle & Cathedral
Address: Wawel 5, 31-001 Kraków, Poland
Opening Hours: Tue-Fri 9am-5pm, Sat-Sun 10am-5pm
This was the most impressive and gorgeous castle I have ever been to. You can feel the ancient military tactics used to ensure its safety, the massive barricades and towers that once housed the famous King Kraka (As I mentioned in the 'brief history of Krakow' section above). With
Over the centuries many heads of state of changed added and destroyed parts of this massive fortification. These places always make me feel so small and grasp hold my imagination in ways that no book could. I love to imagine what it would have been like to stand on the edge of the castle walls and look out over the Vistula in my fancy dress of the 17th century.
It truly is a strategic spot by the Vistula river, where the king and his army could see the whole of Krakow and everything surrounding the area.
Wawel Thief Tower
Address: Zamek Wawel 8, 33-332 Kraków, Poland
Opening Hours vary per season check the hours on their website.
This tower was originally built to help defend the Southern face of the Royal residence in the 14th century. It was a strategic location to shoot from and defend Krakow Castle. The top of the tower was eventually used for naughty nobility, as a refined prison. The cold basement was used for common thieves.
Personally I wouldn't go out of my way to see this, but if you like gothic architecture, and have a morbid sense of curiosity (kind of like me) then it is well worth a look.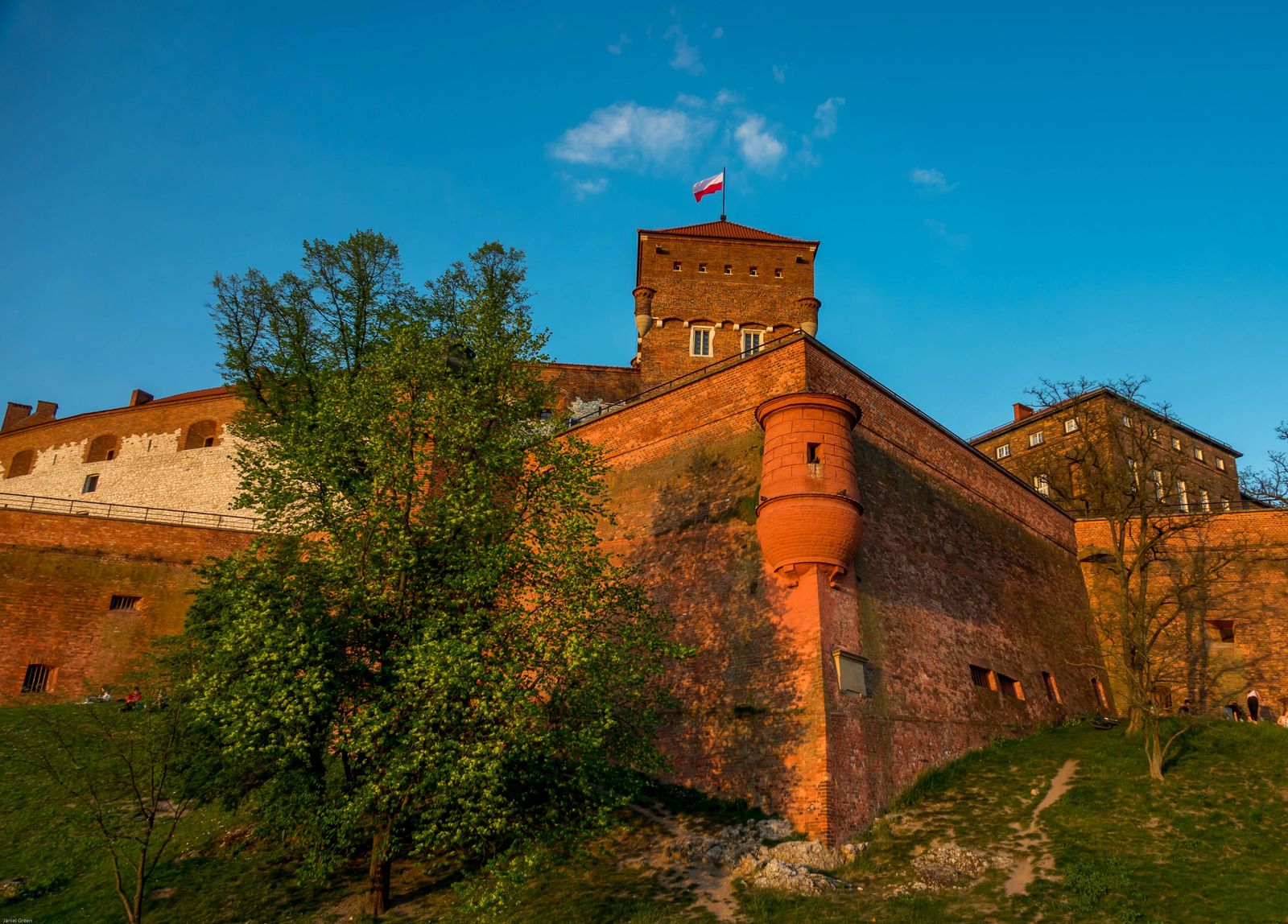 Sandomierz Tower - Baszta Sandomierska - Commonly known as the Thief tower
Address: Wawel 5, 31-001 Kraków, Poland
Opening Hours: 10 am-5 pm Mon-Sun
This is the great tower standing within Wawel castle. It consists mostly of climbing stairs but the views from the top are incredible & a perfect place to get a non-drone 'drone' shot. This is one of the three preserved firearms towers built in the 14th century to protect the southern edge of the castle.
The top floors were reserved for royalty and the bottom floors were reserved for the lowest criminals and thieves.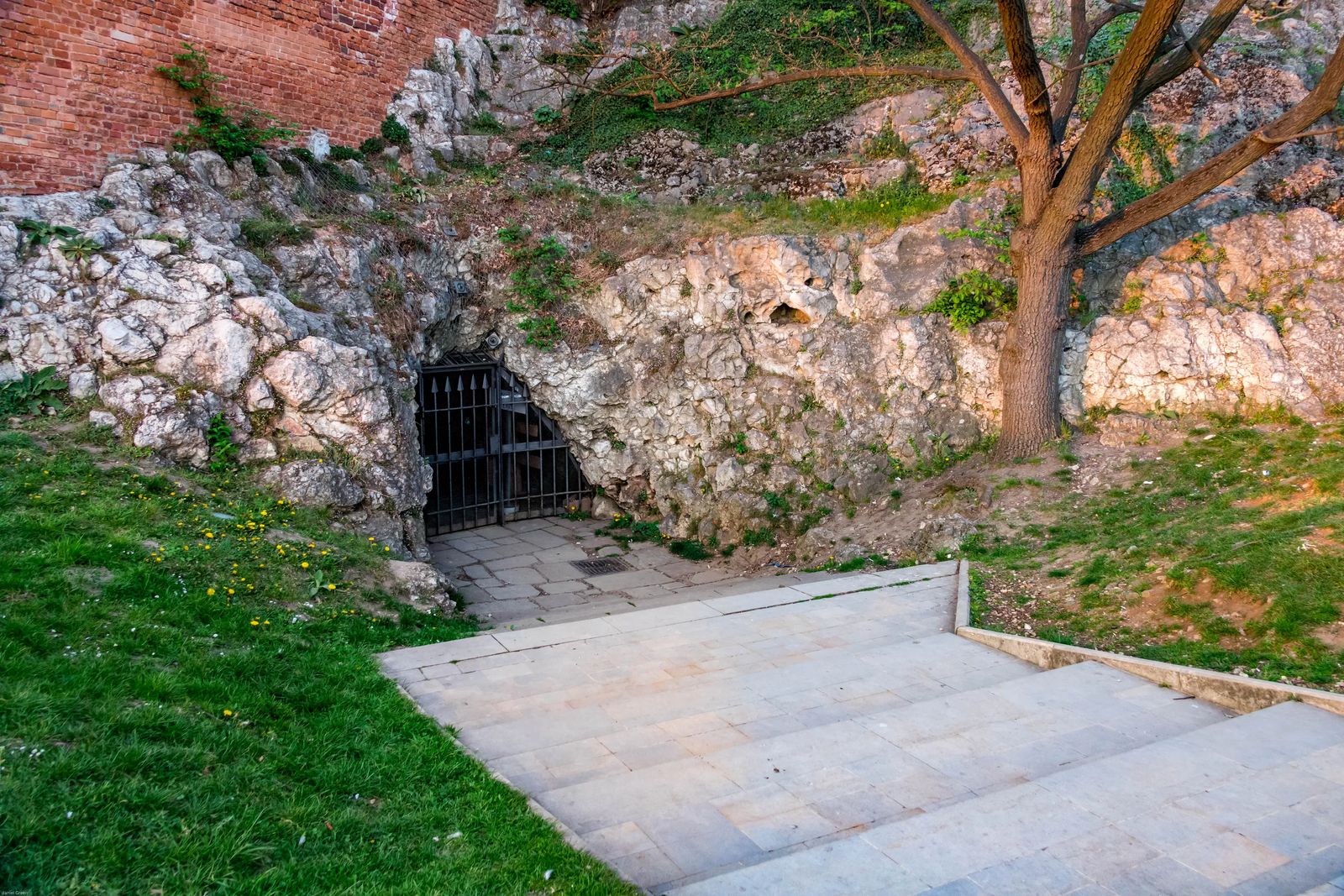 Smocza Jama - Cave of the Dragon
Address: Stare Miasto, Kraków, Poland
Opening Hours: Vary depending on season and weather, follow Wawel Castle Opening Hours above
You have to pay to get into the underground cave, there is a self-serve kiosk near the entrance. It will cost about 3-5 zl to go into the Dragons cave. There are guided tours, which I would recommend because otherwise, it can seem to be quite boring.
It is quite cool once you descend some 400 tower stairs. If you have equilibrium or balance issues, please don't walk down the stairs - I got quite dizzy by the time I reached the bottom. You can ask the staff if you could go the 'back way', which is pictured above. It is a straight shot into the cave, and you can meet your guide or party there.
Smok Wawelski -The Fire Breathing Dragon
Address: Stare Miasto, Kraków, Poland
Opening Hours: 24 Hours
When the castle was built it was said that a fire breathing dragon lived in this cave. The dragon was called Holofagus, meaning - the one who eats whole. The dragon terrorized the citizens of Krakow and the King became so worried for his people he offered the hand of his daughter and scepter to any knight who could beat the dragon.
May nights tried to defeat the dragon but were unable to. One day a young man arrived at Krakow gates called Skuba. He had a mischievous grin and promised he could beat the dragon with a skin of lamb and some Sulfur.
He stayed up all night sewing Sulfur into the skin of the lamb - and then dropped the skin at the dragons den door. Upon awakening, the dragon gobbled up the lambskin, and that is when the Sulfur began to burn his throat so badly he needed a drink. He came out of his cave and began drinking so much water to stop the burning in his throat that he exploded from all the water and died.
Today, you can still see the modern art piece of Holofagus at the exit of the dragons den today.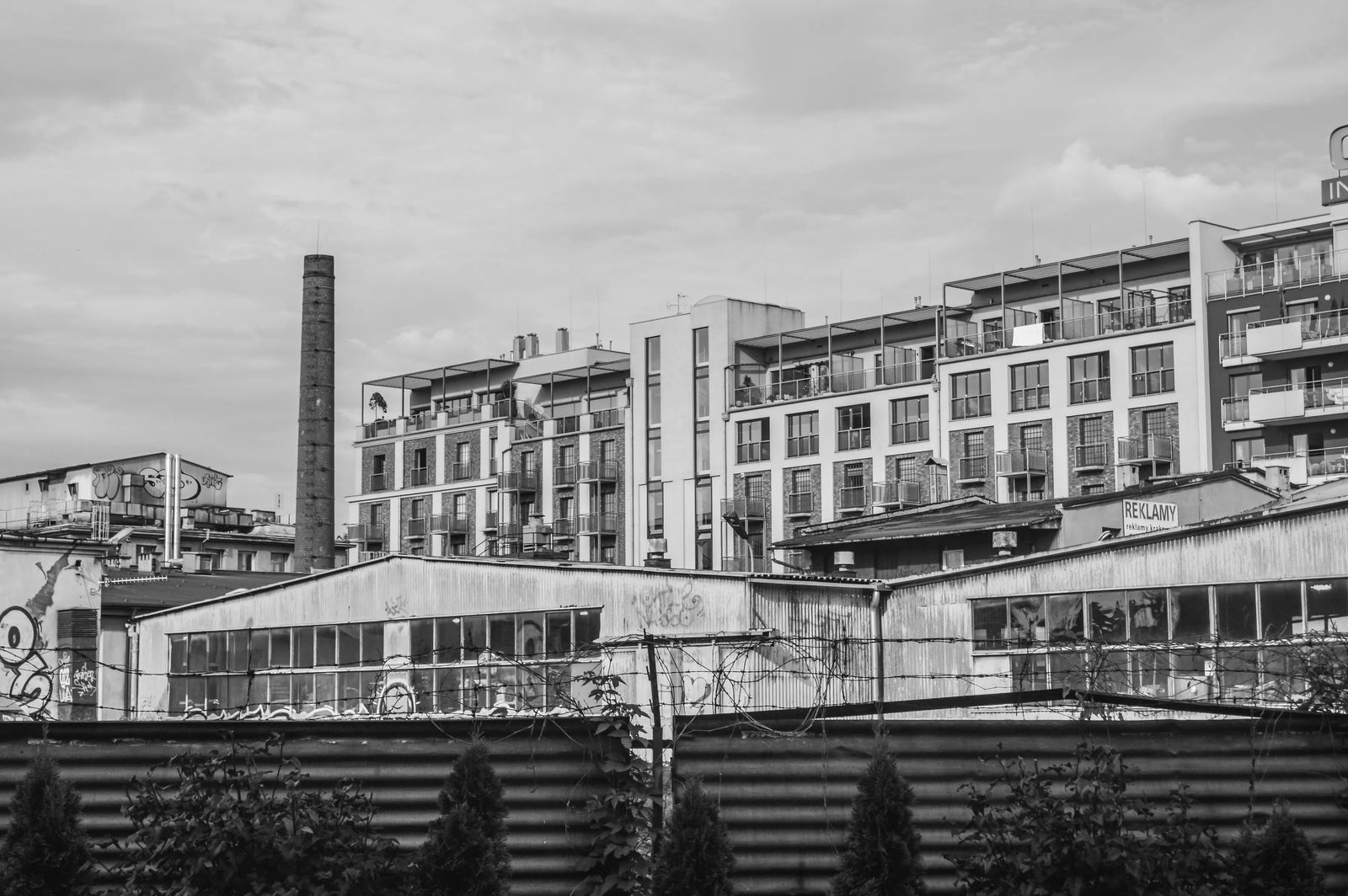 Oskar Schindler's Enamel Factory
Address: Lipowa 4, 30-702 Kraków, Poland
Opening Hours: Mon 9 am-4 pm, Tues-Sun 9 am-8 pm - opening hours can vary so check the website for certain
Oskar Schindler is a well known individual thanks to a recreation of his life and legacy in the Oscar Winning Schindler's List.
Many people do not know that Oskar Schindlers' Enamel Factory is a location in Krakow, and is now a museum dedicated to his memory and the lives of those 1,200 Jewish people he saved.
When the initial enamel factory filed for bankruptcy at the beginning of World War II, Oskar Schindler bought the factory and joined the Nazi party. He employed mainly Jewish people who lived in the nearby Krakow Jewish ghetto. After the Jewish Ghetto was dissolved in 1943, and the Plaszow concentration camp was created - this factory became a lifeline to many Jews. While Plaszow still held the systematic brutality, murders, and poor living conditions, Oskar Schindler frequently petitioned for his workers and often bribed officials for saving their lives. He even allowed up to 450 people to live at the factory, as a 'sub-camp' of Plaszow.
Petitioning for their lives, bribing, and shady business deals frequently done on behalf of his Jewish workers resulted in his own arrest three different times. With each arrest, there was nothing they could officially charge him with and he was released each time.
Desperate to get out from under the eye of the Nazi regime, he petitioned to move the factory to Brünnlitz (Brnenec) in Moravia. He came up with a list of 1,200 Jews that were required to run his factory and this became known as 'Schindler's List'.
He did not leave the factory until the Soviet Army liberated the camp on May 9, 1945. After moving to Regensburg, Germany with his wife, they immigrated to Argentina. Schindler eventually made it back to Germany, alone and penniless. After his death in 1974, the Jewish people he was responsible for saving petitioned to move his body to be buried in Israel where he now rests. He was awarded the 'Righteous Among Nations' title from Yad Vashem, and United States Holocaust Memorial Council presented the Museum's Medal of Remembrance to his wife after his death. Both of these titles are very rare for individuals to achieve, and his memory will be forever remembered in Poland at this factory.
I recommend watching the movie before visiting the factory. It is well put together and has mixed reviews on if it is worthwhile, but I feel that anytime we can support not forgetting this history and the heroes of it...we should. When we forget history, that is when it ends up being repeated.
The Rynek Underground Museum
Address: Rynek Główny 1, 31-042 Kraków, Poland
Opening Hours: Times vary with the season by generally open from 10 am-10 pm.
I wasn't able to make it to this underground museum, but I love the ancient tunnels underneath cities that hold such history. These tunnels and archeological sites were once the 14th-century marketplaces that surrounded Krakow castle. You can wander through the tunnels and see artifacts from days long since passed, with coins, trinkets, and artifacts left behind.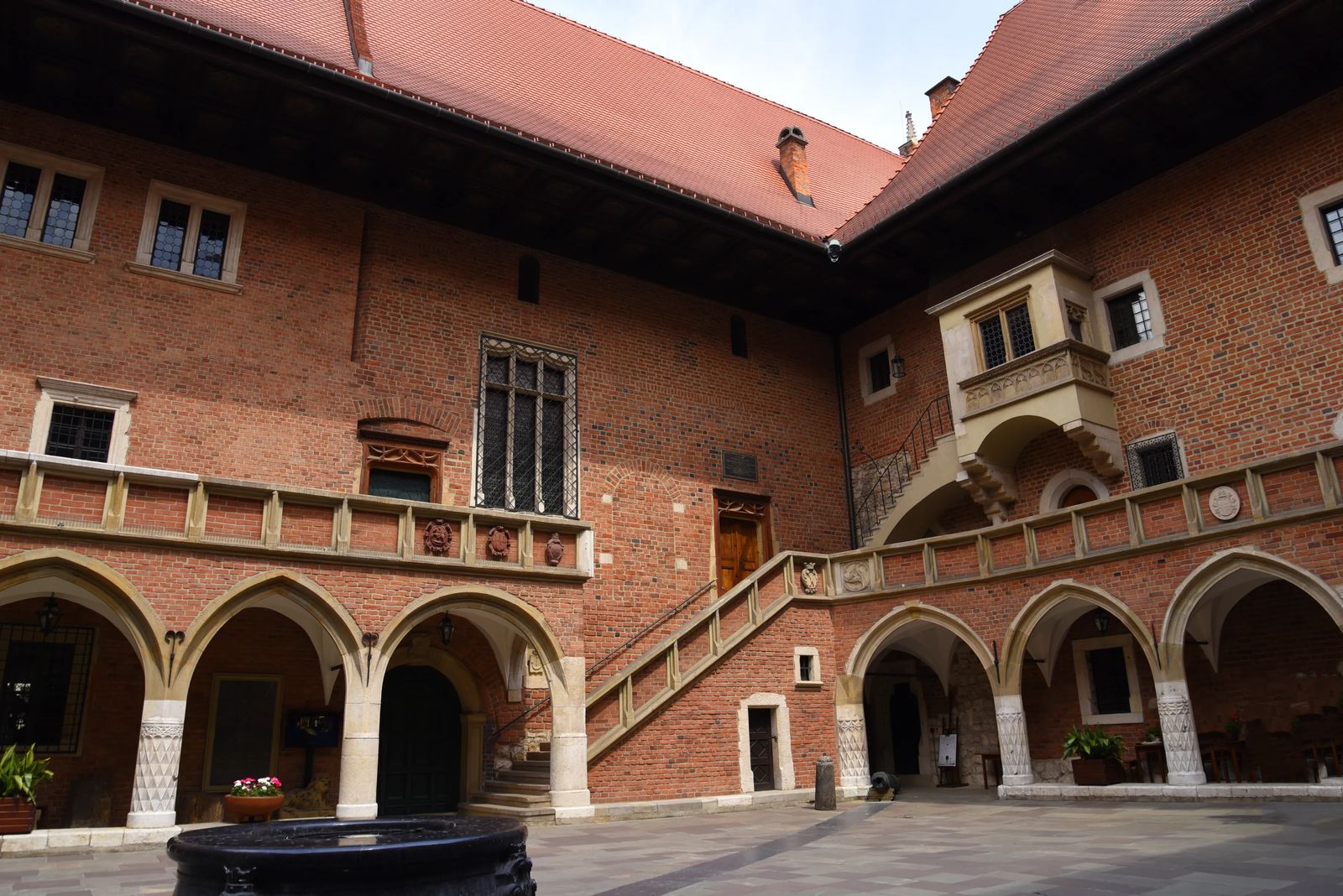 Muzeum Uniwersytetu Jagiellonskiego Collegium Mais - The Oldest University in europe
Address: Jagiellońska 15, 31-010 Kraków, Poland
Opens: Every day except Sunday starting at 10am and closes at 2-3 pm or 5-6 pm depending on the season.
Being a professional student is one of my nerdiest things I do, so stopping at one of the oldest Universities in Europe was a 'must-do' for me. This beautiful building was founded in 1364! It has stood as a symbol of unity among the Polish people and was of great importance for trade and commerce.
It was mainly used as a place to study theology (or religion). As the division among religions grew, and war broke out between Protestants, Catholics, and Jesuits more schools were formed. It wasn't until the 17th century that a few more subjects were added. These subjects were broken down into two colleges, the first was Collegium Morale. or the Moral College. This College focused on theology, law, and literature. The second college was Collegium Physicum which studied mathematics, physics, and medicine.
The College is still in use today with Physics, astronomy and applied computer science at the heart of its educational curriculum. It serves over 50,000 students from all over the world.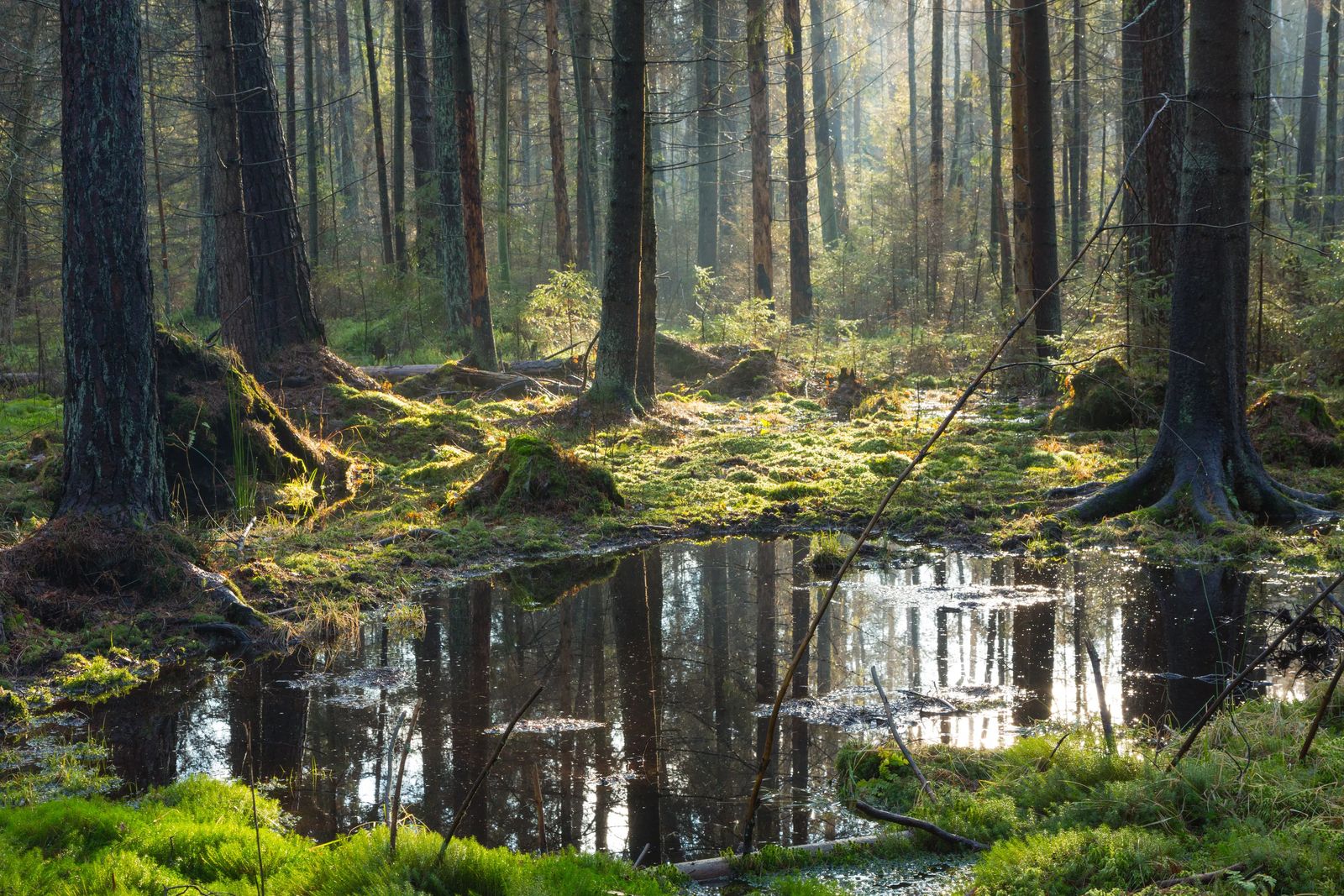 BIALOWIEZA FOREST
Part of the UNESCO heritage site list, and home to about 900 European bison (25% of the total population) as well as being the last remaining primeval forests and home to 500-year old oak trees. Bialowieza Forest in Poland is a MUST SEE if you are in the area, especially for my fellow outdoor enthusiasts. You could spend a week camping here and find a new landscape that looks just like a painting in every corner of this place.
It is absolutely pristine perfection you can let wash over your soul as you wander the paths through this place.
Fun fact, it sits on the watershed area of the Black Sea and Baltic Sea. It protects many other animals and has a variety of mammals from a wolf and bison to a lynx! There are plenty of other species this area protects including 59 mammal species, over 250 bird species, 13 amphibian species, 7 reptile, and over 12,000 invertebrate species.
I would recommend staying in the nearby village to help minimize your footprint in this special place and also experience the unique culture of rural Poland (or Belarus). You can also go camping at U Michala or Bierozka Karczma.
In this forest, you can go cycling, hiking, stay in luxury train cars, ride a hand-pumped train cart, and go watch for wild bison.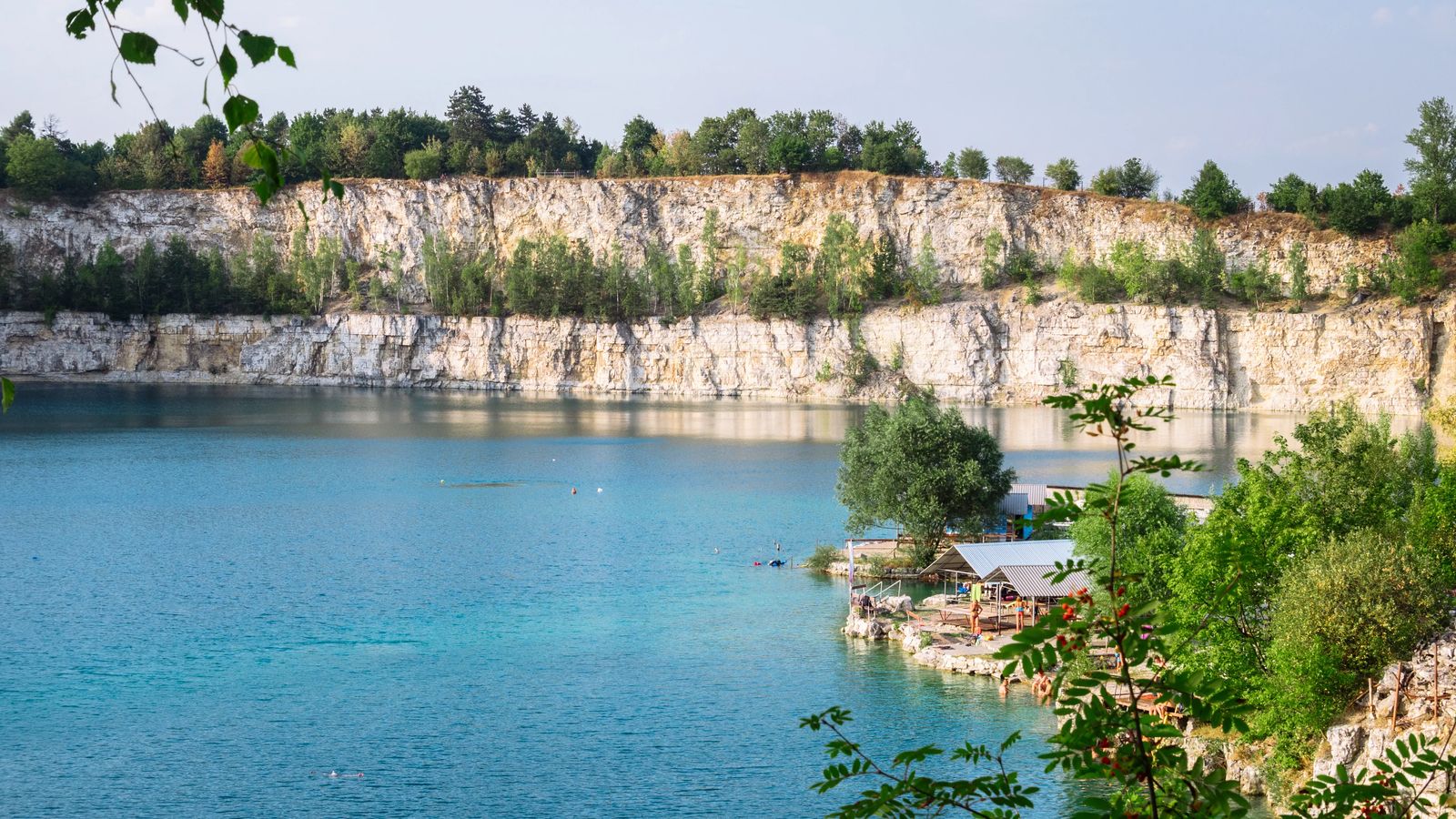 Zakrzowek
Address: Wyłom 1, 30-373 Kraków, Poland – Diving Center there as well
Zakrzowek was formerly a limestone quarry if you can believe it. While working, the water table was accidentally accessed and created these gorgeous blue waters that are intensely popular with locals to swim during the summer. However, it does come with its own dangers.
There are several deaths here every year, and just recently they closed the area including the Diving Center Kraken. They anticipate that it will open back up in 2021 after it has been properly excavated, and can be sanctioned by the government as a proper recreational area.
I hope they still have the airplane with skeletons at the bottom as well as cars and other fun things to explore while diving. The depths were from 23-69ft (7-21m), hopefully, they will keep those depths (fingers crossed).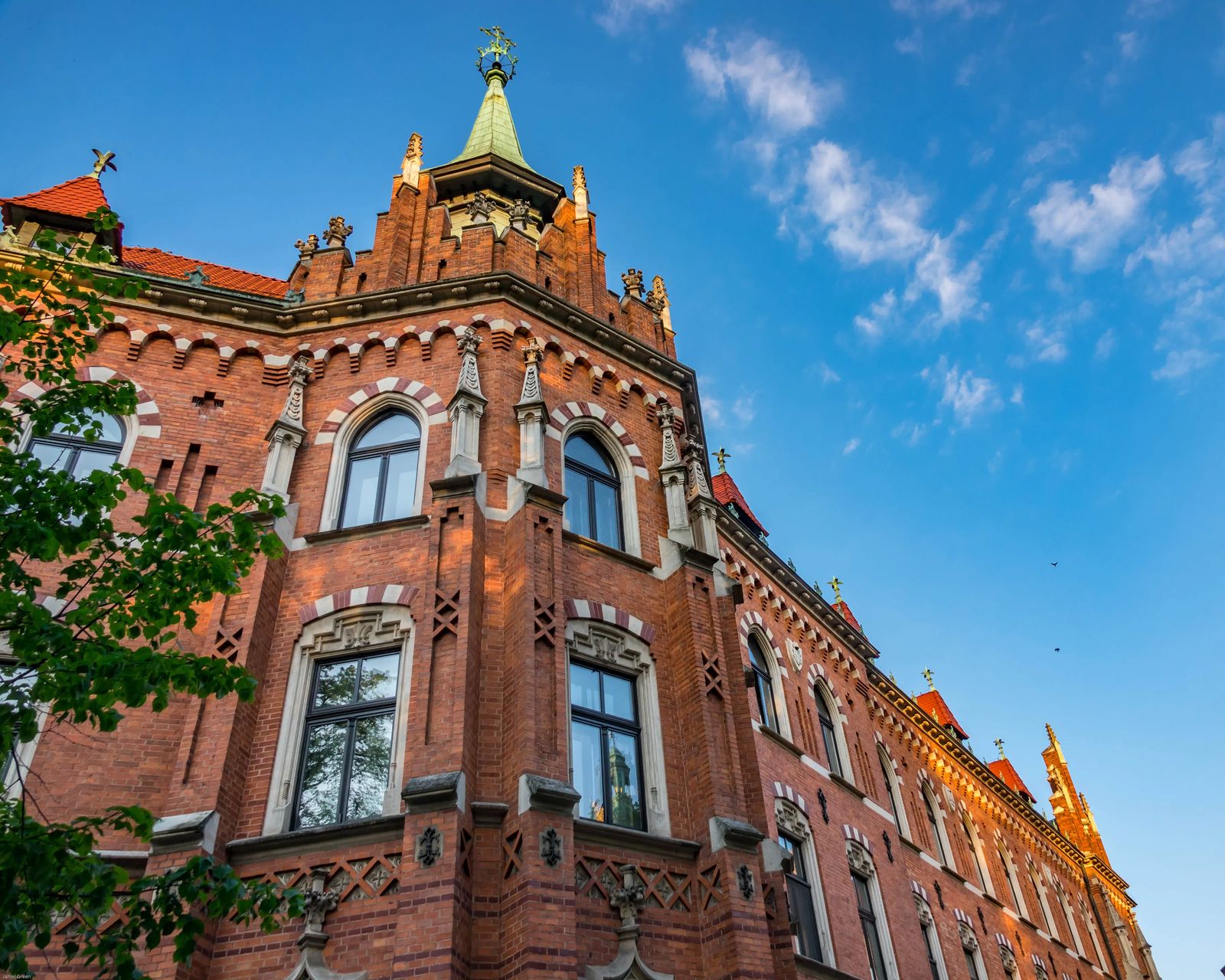 Krakuska Sztuka Ludowa
Address: Szewska 9, 31-009 Kraków, Poland
Opening Hours: open until 8 pm
This another non-touristy souvenir shop here they have folk art: dolls, sculptures, jewelry, scarves and more. I am directionally challenged (in a very severe way, lol) - so I didn't end up making it to this souvenir shop. From all the research I did on Poland before going, this is the place that I found to be the most locally sourced and friendly.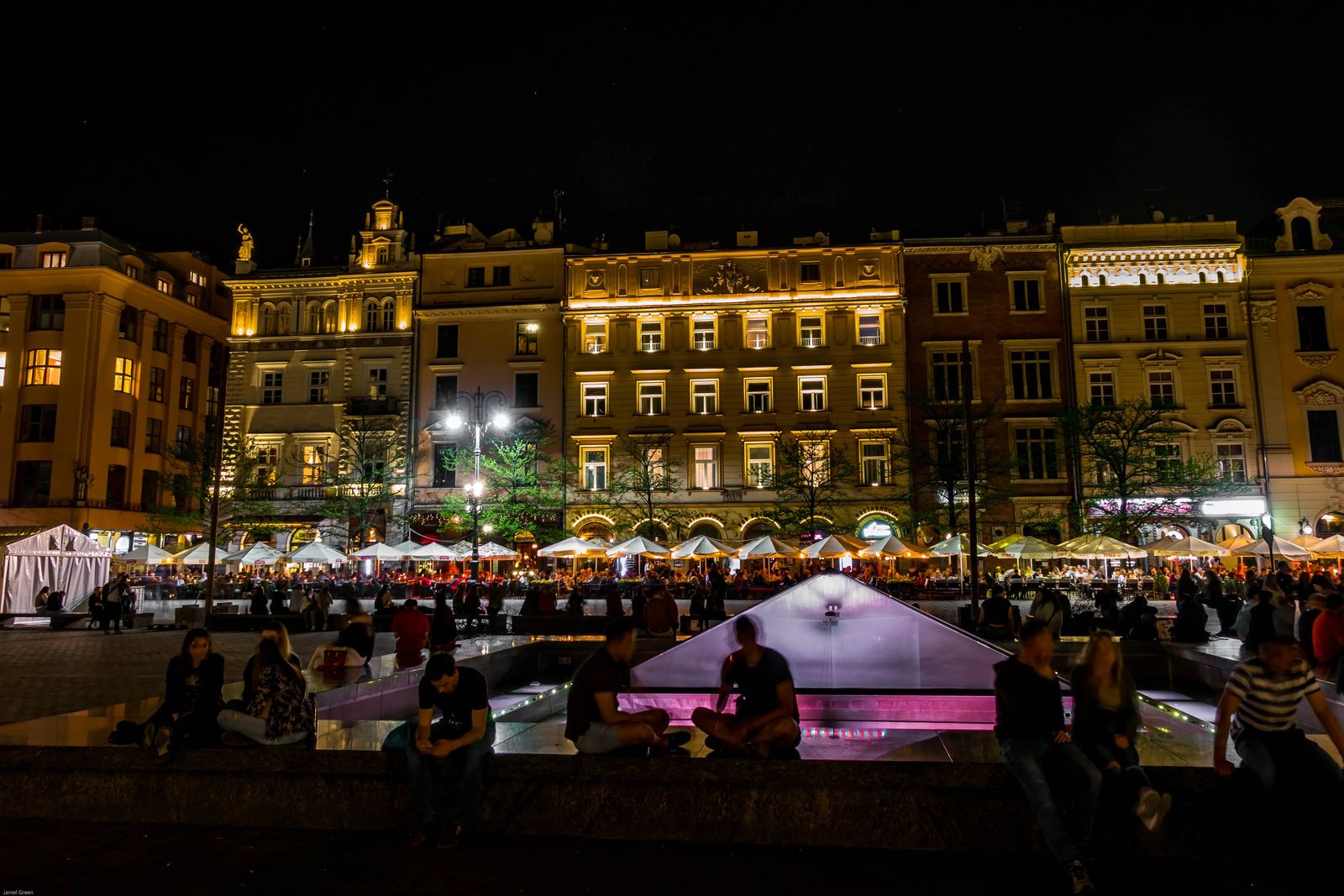 Teatr Barakah Art Cafe
Address: Paulińska 28, 31-065 Kraków, Poland
Opening Hours: Open until 2 am
This is where people come to put on shows and discuss difficult cultural conversations. So when everything else closes, this is the place to go and grab a beer and chat with locals. Many locals here speak English, and the type of theatre it is, putting up a sign that says 'come practice English with me' wouldn't be too out of the ordinary.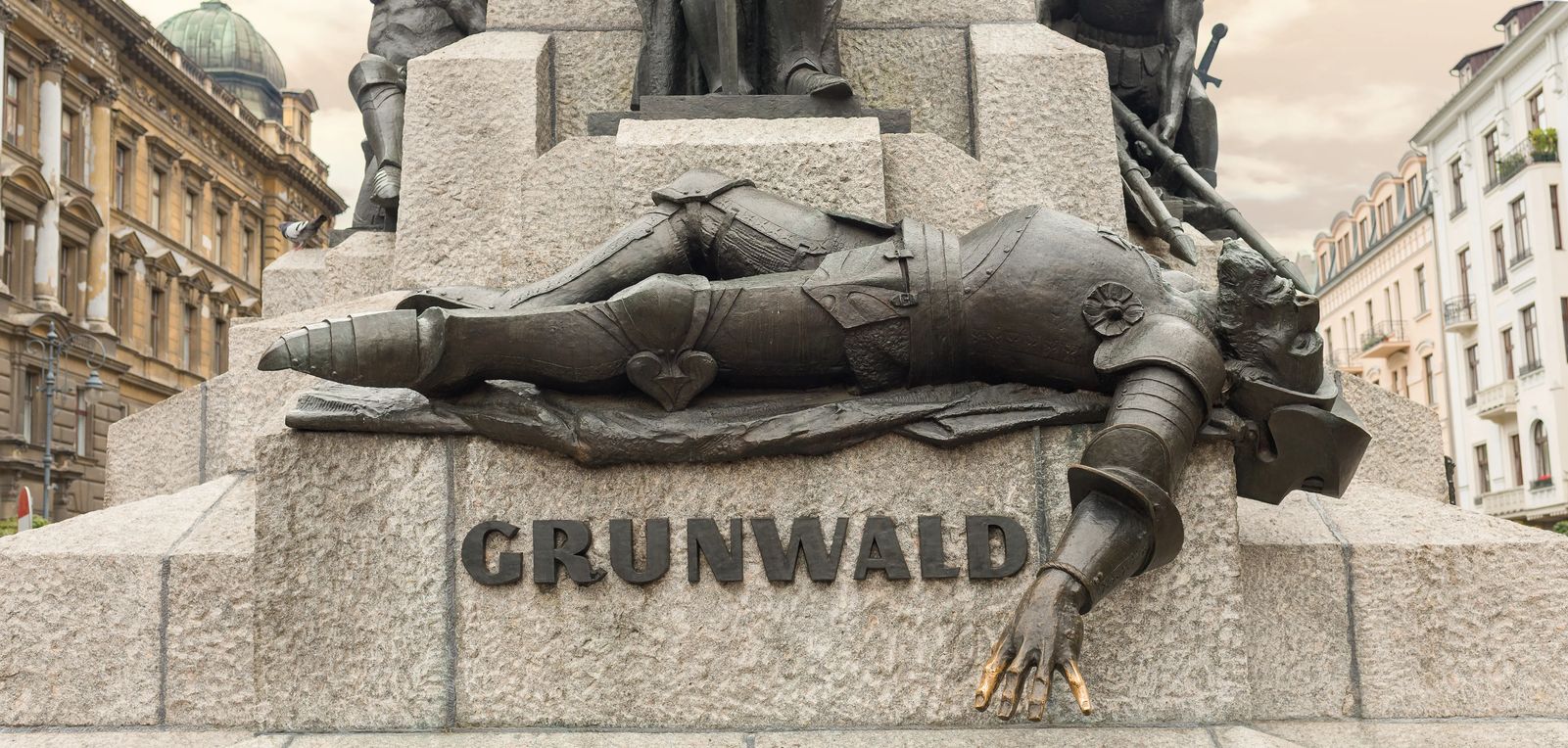 Grunwald Monument
Address: pl. Matejki, Kraków
Opening Hours: 24 hours
This is said to commemorate The Battle of Grunwald was a battle against the Knights of the Teutonic Order by the combined efforts of the Polish and Lithuanian armies in July of 1410. This was one of the greatest battles in medieval history and is memorialized in this monument.
You see the King of Poland, Wladyslaw Jagiello on his horse with his sword pointing down to those beneath him. His cousin, Vytautus (Vitold) is the prince at his feet in front of him who is surrounded by the victorious armies. The body of Urlich von Jungingen, the Teutonic Order's Grand Master lays at the bottom of the statue.
Who were the Teutonic Order? They were German military and Christian religious order of the Middle Ages. They were ordered to convert the Pagans of Eastern Europe to Christianity. For more than 200 years of the Crusades, the Teutonic order ruled much of Eastern Europe. The Order became so large, there was a lot of
King of Poland Władysław Jagiełło is on the horse with his sword pointing down, his cousin the Lithuanian prince Vytautas (Vitold) is in the front surrounded by the victorious armies.
The dead man at the front is Urlich von Jungingen, the Teutonic Order's Grand Master, who lost his life during the battle.
While the original work was revealed in 1910, the statue is now a replica that was rebuilt in 1967. The original statue was destroyed by the Nazis in World War II.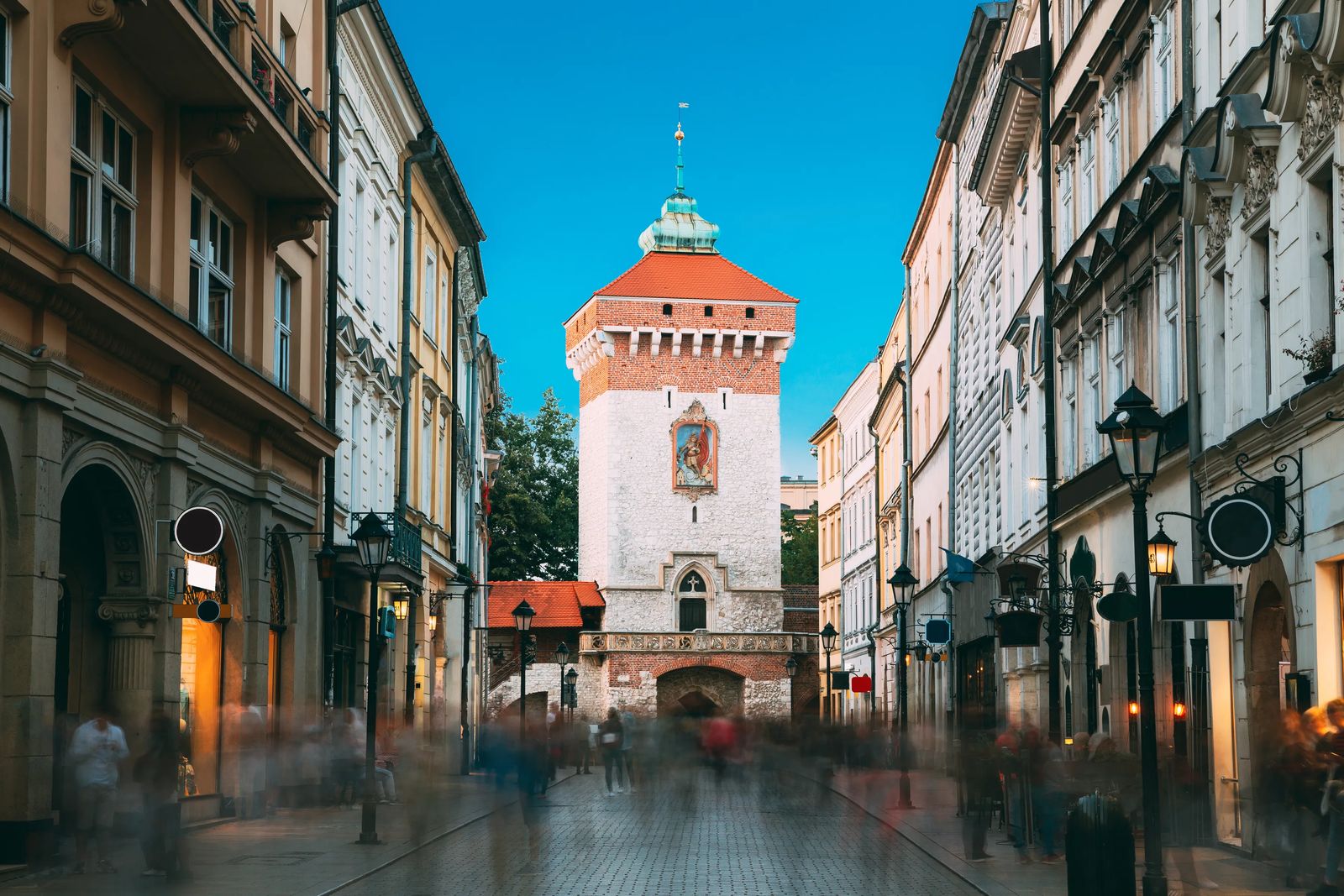 St. Florian's Gate
Address: 30-001 Kraków, Poland
Opening Hours: Typically open 8 am - 6 pm, closed Sundays
The name of this gate actually comes from a nearby church now but was previously called the 'Porta Gloriae' or the Gate of Glory. This is the gate that the King would enter, since 1300 AD, after victorious battles. It was also used for foreign processions and dignitaries, funeral processions, and for famous people.
This gate connected the outer walls to the inner more protective Barbican or massive barricade. On one side you will see an eagle, on the city side you will see the baroque bass relief of St Florian. On the first floor of the 113-foot tower, you will find a chapel established in 1889 by Prince Wladyslaw Czartoryski. If you want to visit the chapel, be sure to book a tour ahead of time through the City Defensive Wall Museum. They are only open from April to October, so just be aware of that.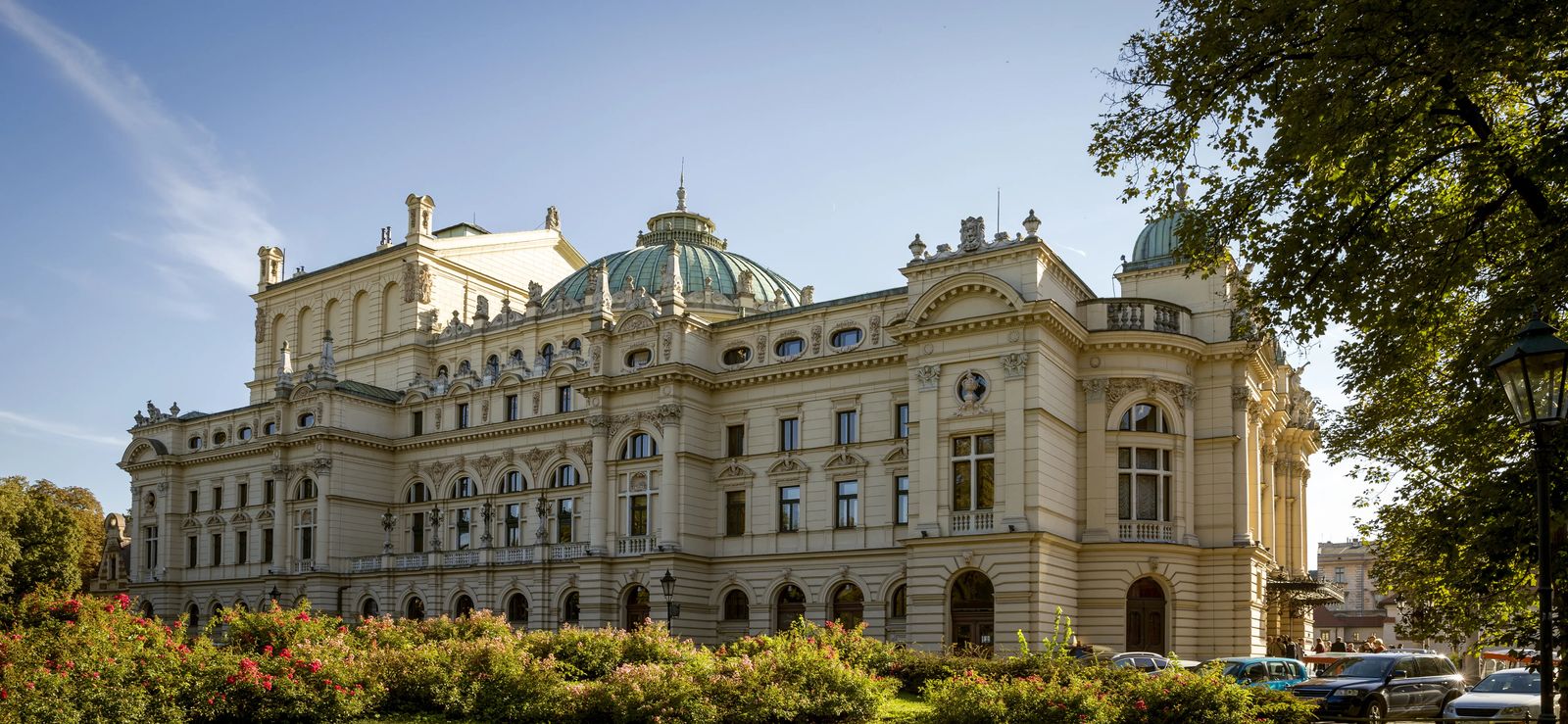 Juliusz Slowacki Theatre
Address: plac Świętego Ducha 1, 31-023 Kraków, Poland
Opening Hours: See explanation below and theatre website for production times and showings
This was a controversial building to be built in 1893 as it was built after demolishing a medieval Church of the Holy Spirit. It is revered as a UNESCO heritage site today, as it was the first building in Krakow to ever receive proper electricity.
The first plays that they showed on the stage here were Fredro's 'The Revenge', Slowacki's 'Balladyna' and Mickiewicz's 'The Confederates of Bar'. The productions were so massive that the cast would frequently outnumber the audience in attendance. At any one production, there would be at least 300 cast members. Today there are still plays, operas and concerts all of which have English and some with Ukrainian subtitles.
Typically the theatre is only open to the public during productions. The only exception to this Is during July and August when they allow guided tours in English for 20zl between 11 am and 2 pm. Outside summer hours, the price jumps to 200 zl per person, and you can bring up to 50 people.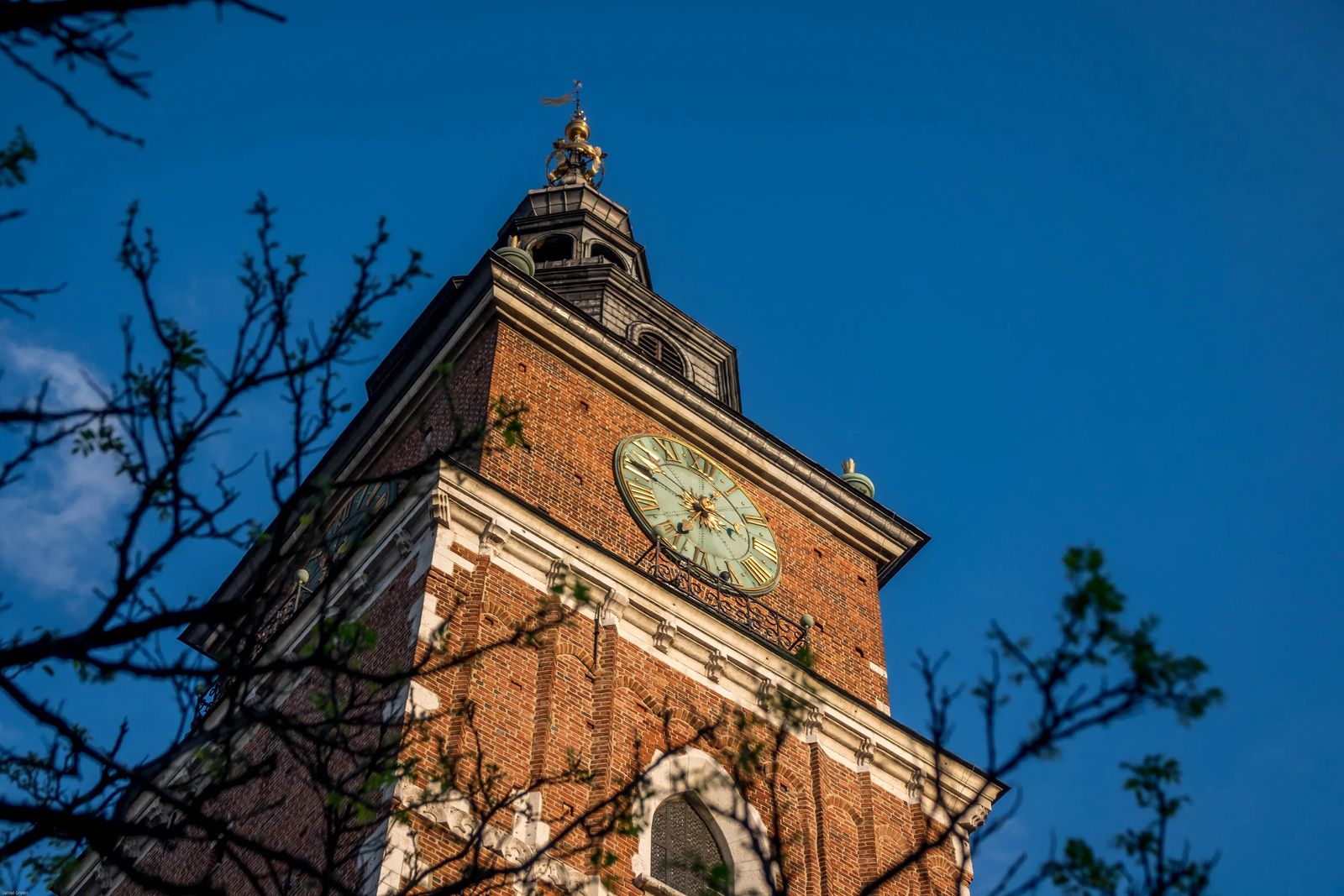 Map of Things To See in Krakow
20 Items to Pack for Krakow Poland
It depends on what time of year you go what kind of clothing you will need. It is further North that many of the popular European Nations, but it is right along the same longitudinal line as Frankfurt and Prague. The elevation of Krakow is 721 feet (220m) above sea level. Krakow has a few major lakes and waterways near it, so the average humidity is around 75-83% - so summers can get quite hot if you aren't used to that. I have put together a list of things to pack for Krakow Poland, I suggest bringing. I went in October, so adjust clothing accordingly depending on the time of year you plan to go.
The streets are mostly reconstructed, so you won't have difficulty rolling your luggage along sidewalks. You will, however, struggle to find a cheap taxi (I will explain this below). The trains are reliable, and the train station is easy to navigate.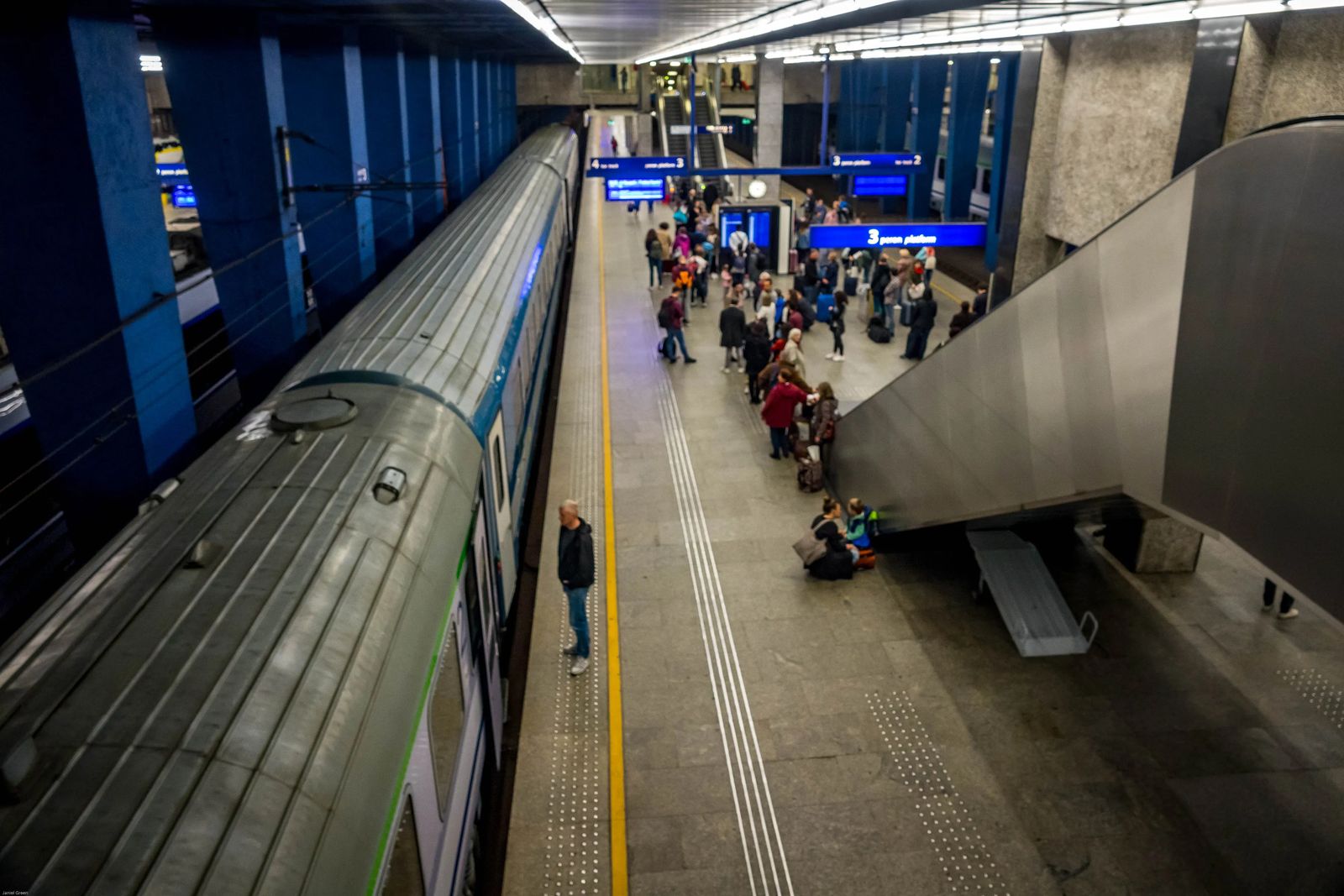 What To Know Before Visiting Krakow
Do NOT get a taxi in the city center or anywhere within 3 blocks of Glowny square. The price was triple that of a taxi I found 3 blocks outside the square. There is no negotiating with the taxi drivers, who when questioned about why the price was so high, said, "it is a special holiday today".
There are a few other scams in Poland to be aware of. I personally never experienced any of these but know people who have. There is a growing black market for stolen credit, so keep cards in an RIFD blocking wallet. Many scammers hang out at train stations and offer to help you buy your ticket. Most train stations in the EU have multiple languages for options when purchasing tickets. Taxi drivers will tell you that you didn't pay enough showing smaller bills and hiding the money you did pay, so be sure you count it out and refuse to pay more if this happens. In certain areas, they may overcharge for a drink, especially a females drink - so make sure you look at an actual menu with pricing available before ordering. If they refuse I will typically say, "Ok then I will leave and go give my hard-earned money to someone who will show me a menu with pricing". I will use Google translate to tell them exactly what I think or need from them, so they cannot tell me they 'don't understand'.
If you want to catch an Uber or Lyft to the station, good luck if it is early or late in the evening. Because of the long history of communist rule and martial law, many people still keep to their strict schedules.
Grocery stores are plentiful, most of the apartments are newer, or have a modern feel to it because of the extensive reconstruction after WWII.
Prices for food are affordable, and you will find a lot of Asian and Mediterranean food scatter throughout the city. If you want to find some authentic Polish cuisine, they have that as well & pride in their traditional Polish sausage, potatoes, and beers runs deep and strong - it is quite delicious to be fair. I read in many food articles, that it is hard to find restaurants that served vegetables, but that is certainly not the case in the places I visited. In fact, there are 20 restaurants in Krakow that currently have Michelin stars.
Like it? Pin it! Sharing is Caring!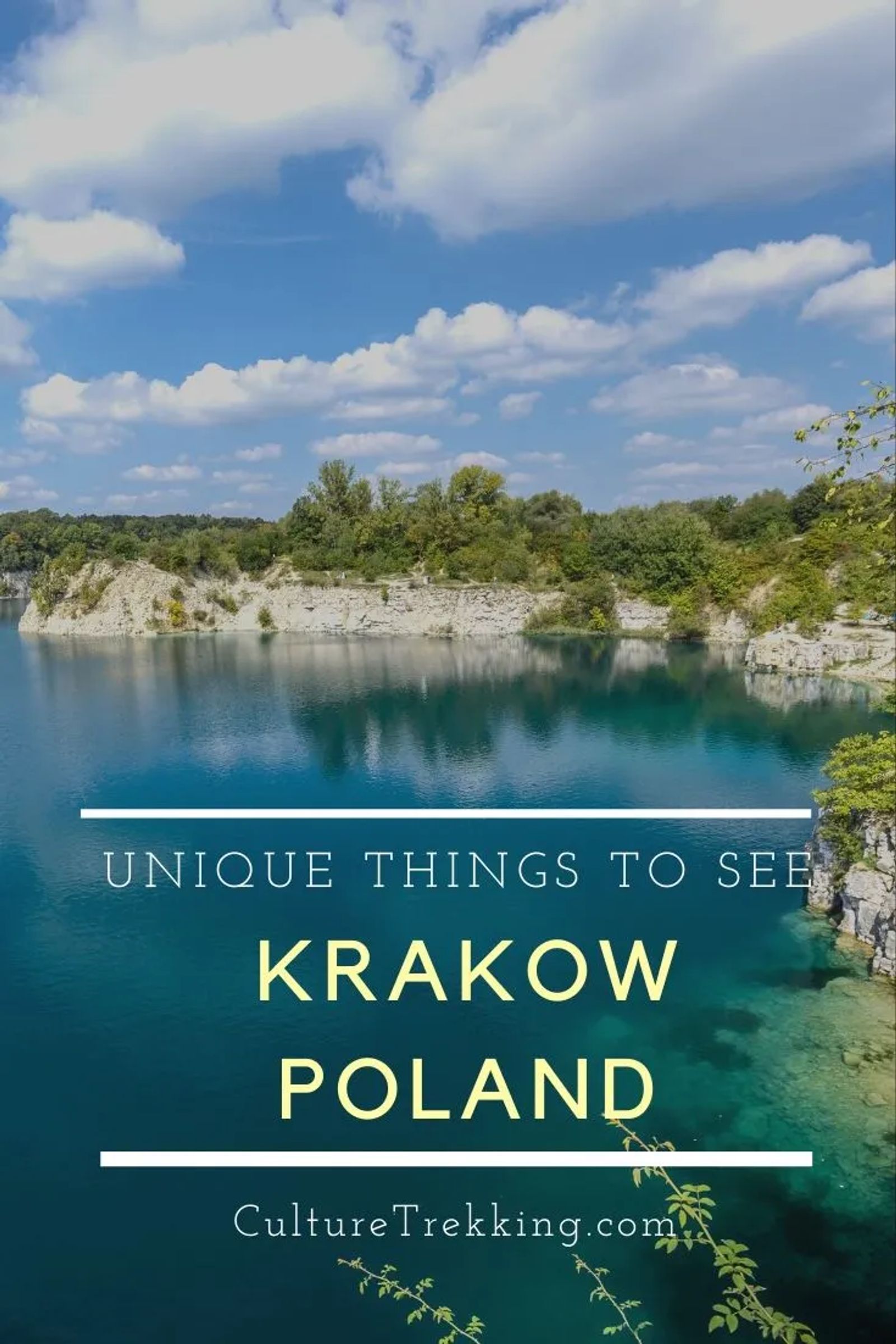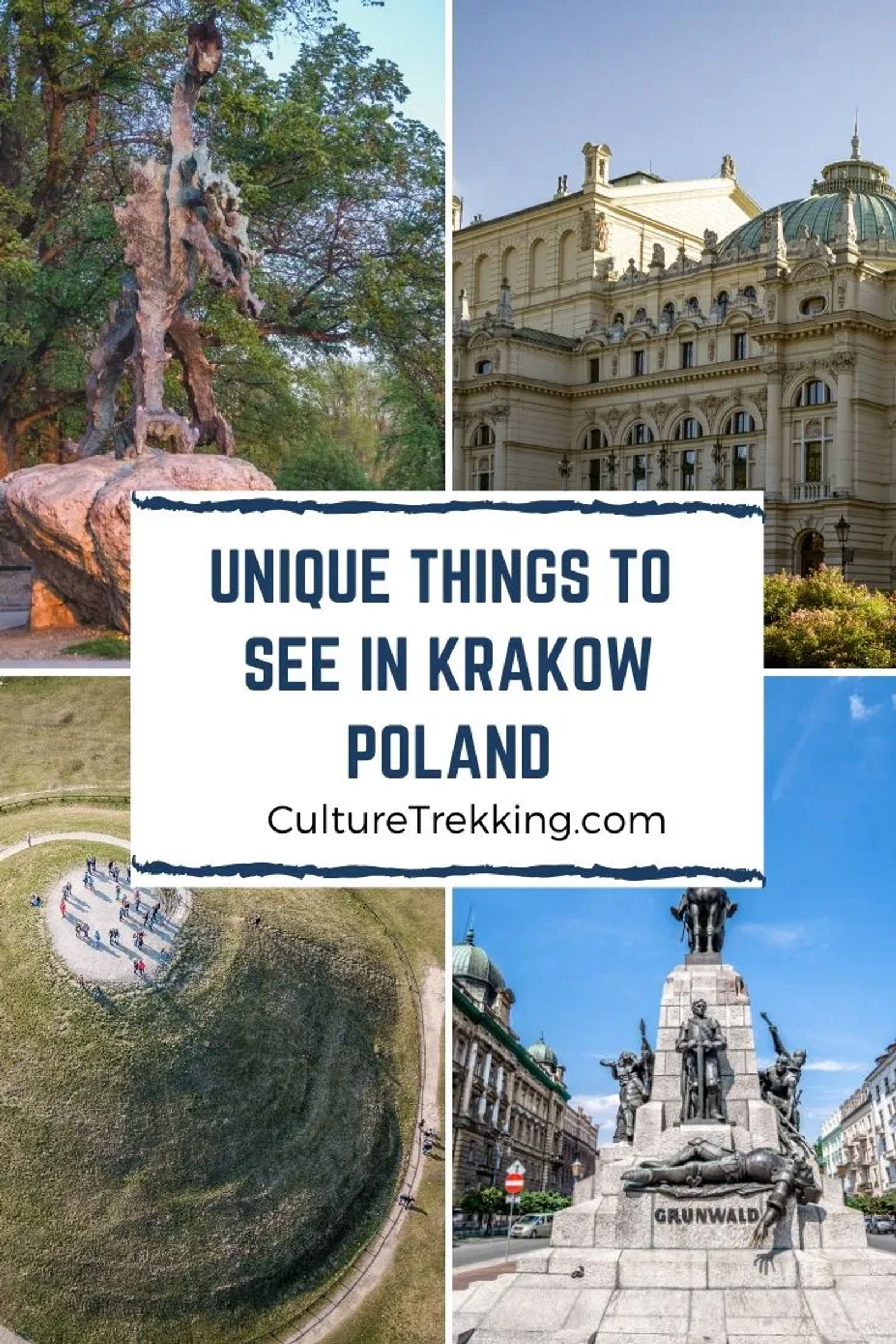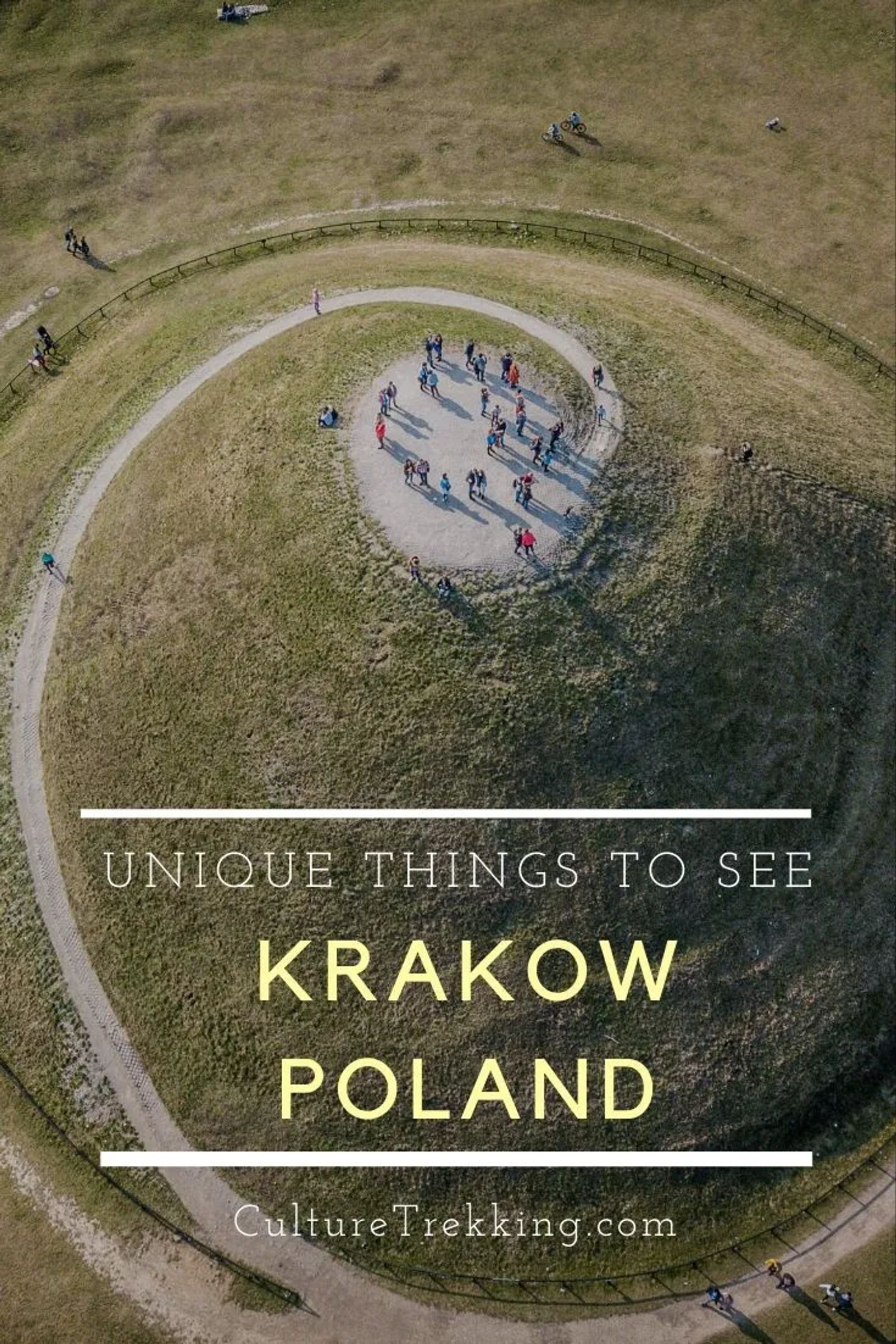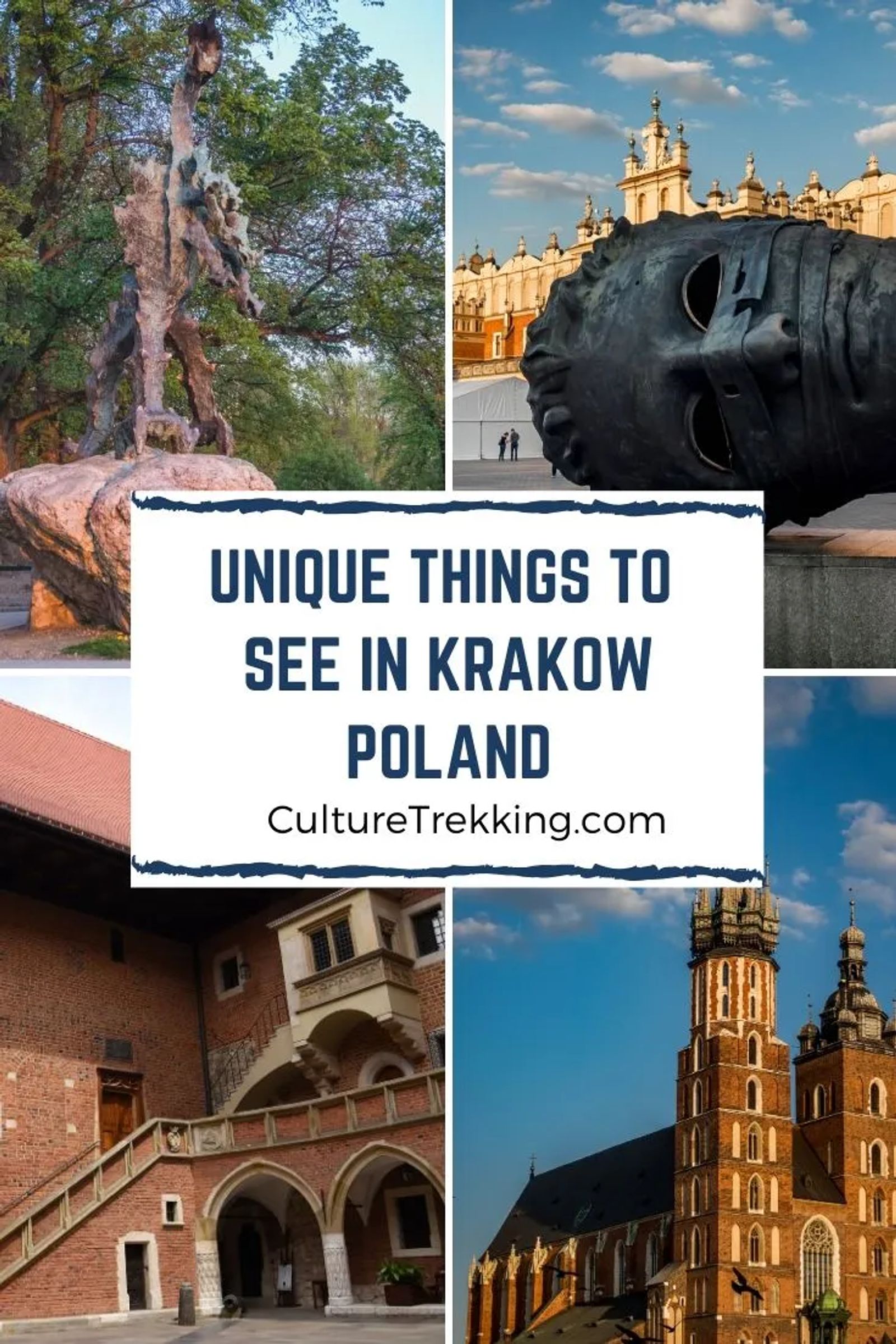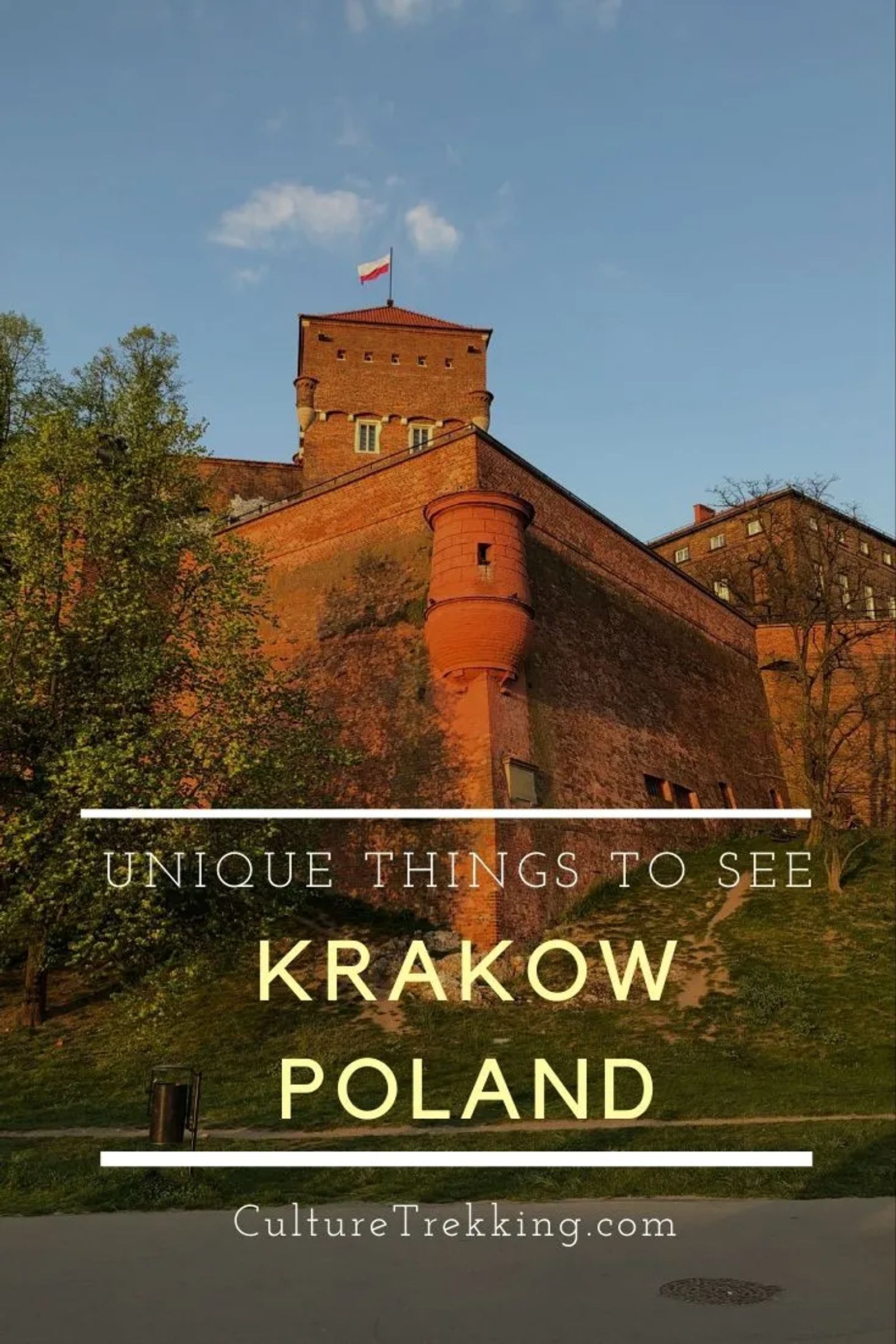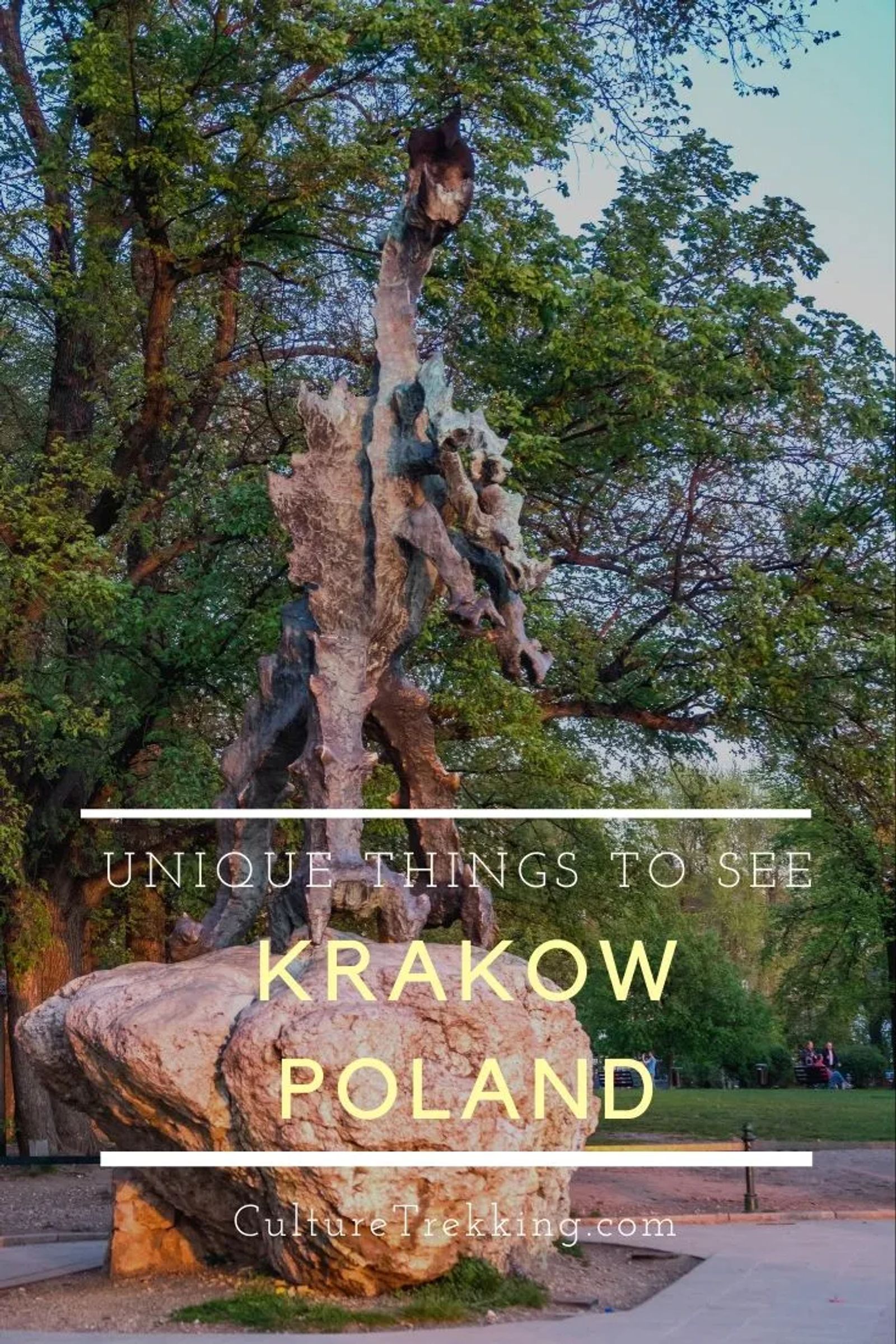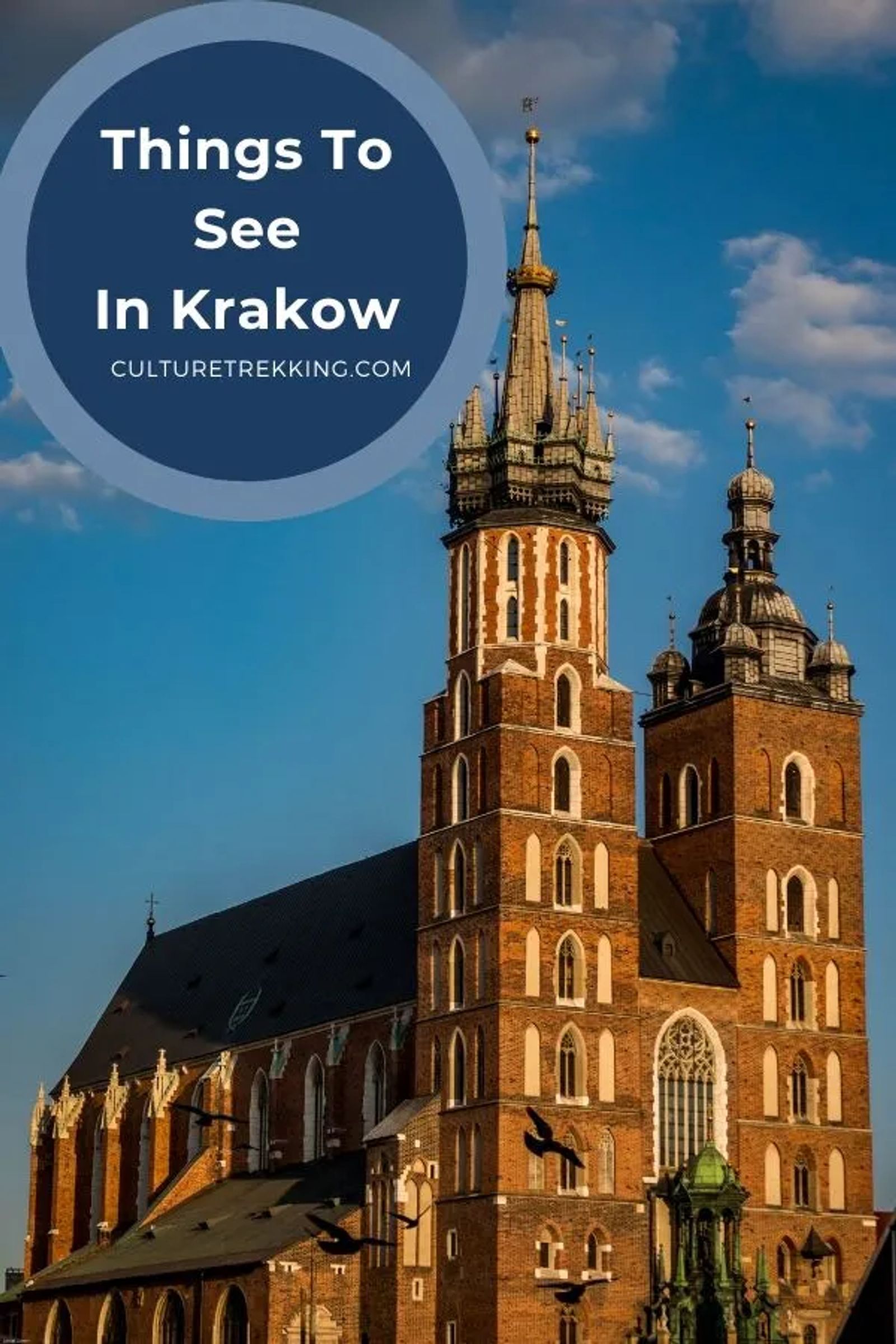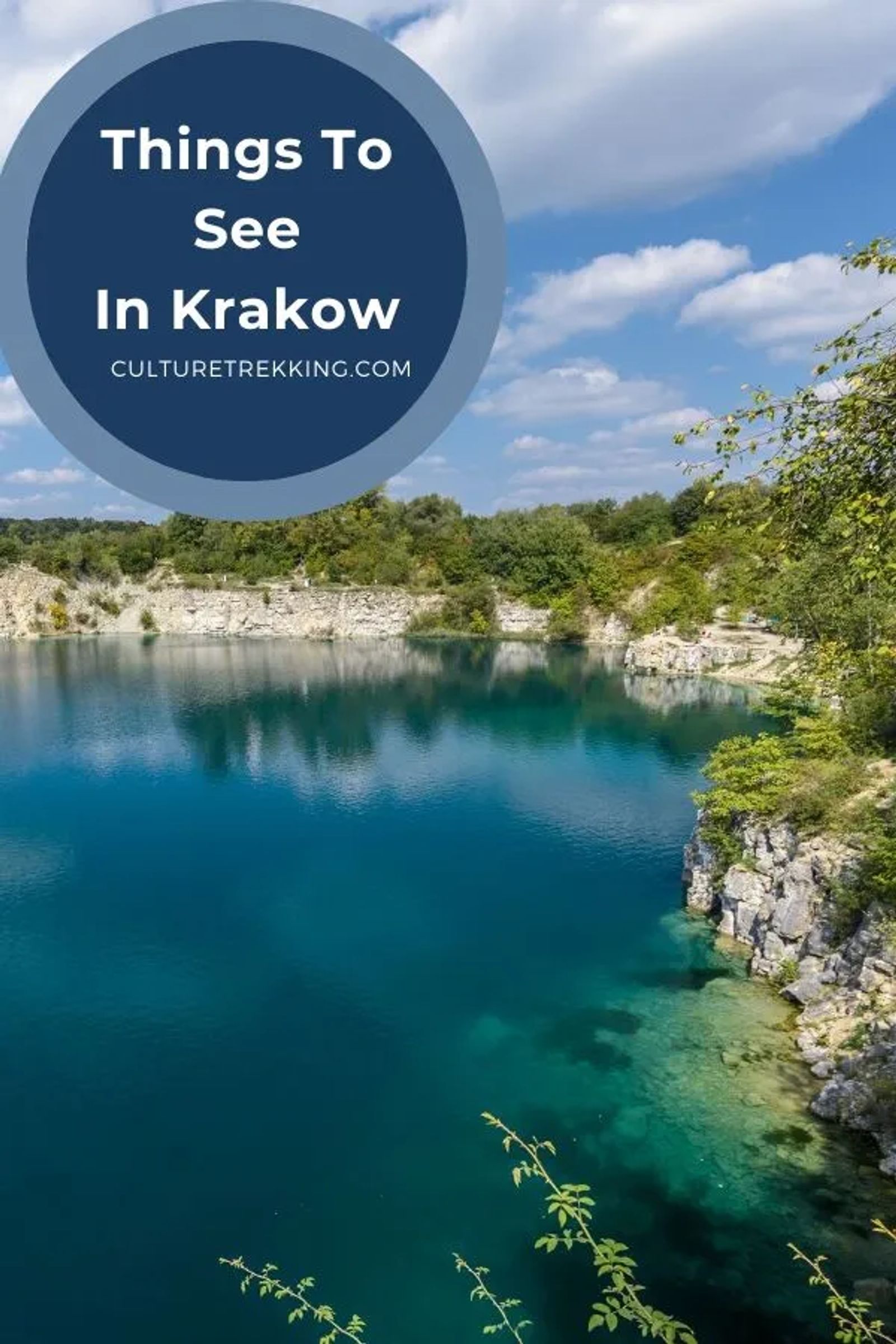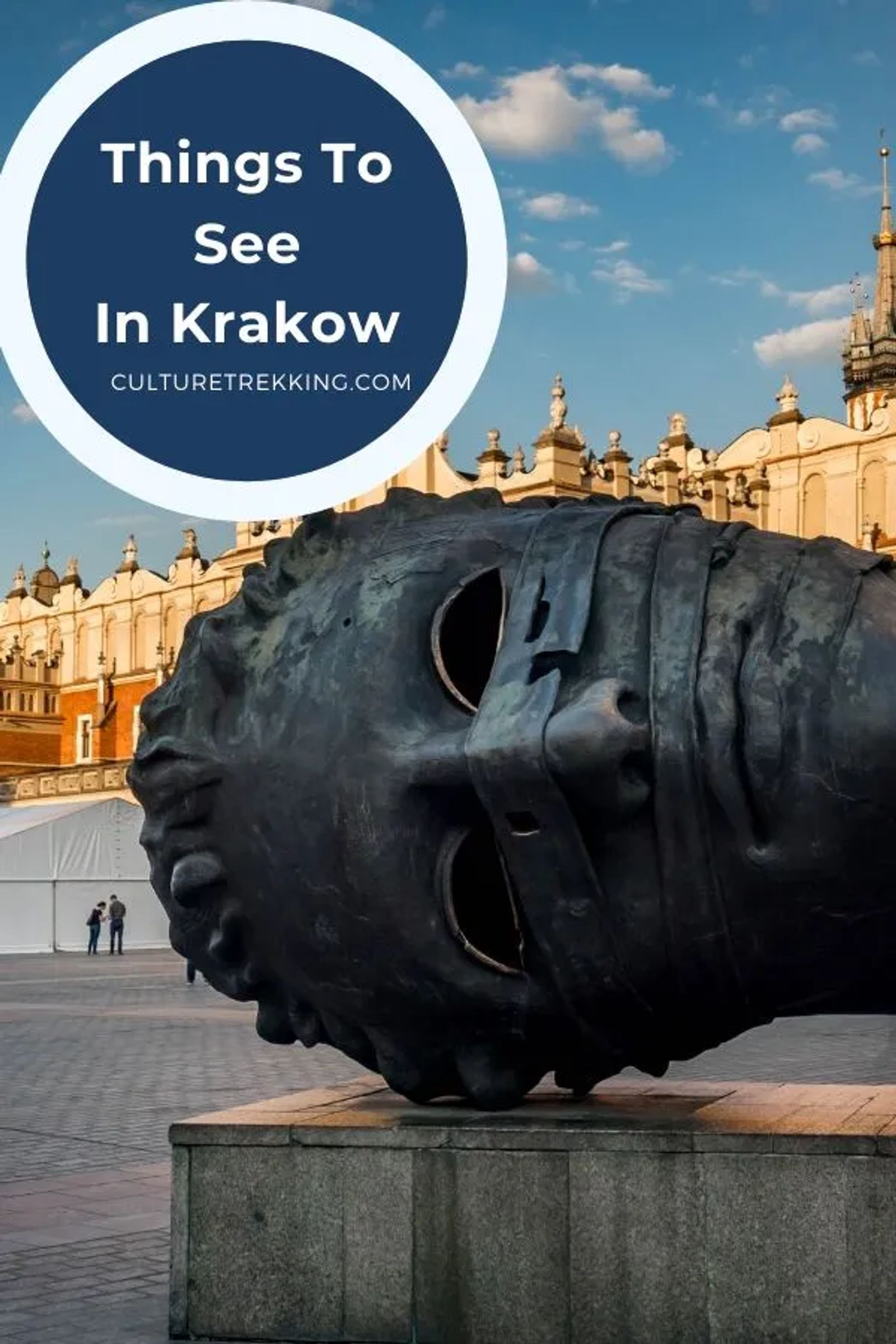 More Incredible European Destinations