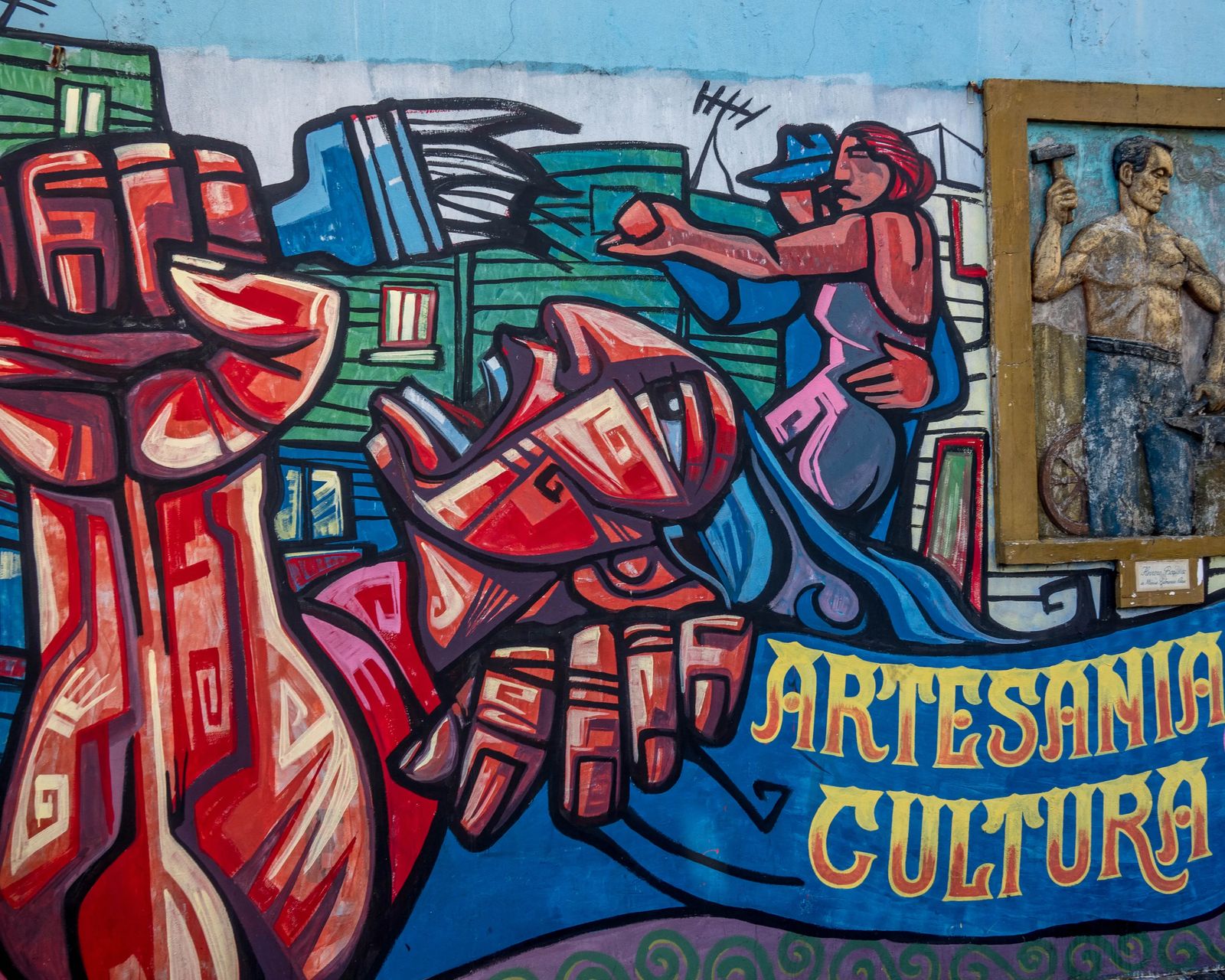 36 Hours in Buenos Aires Argentina, is not enough time...
Getting off of my cruise from LA to Santiago put me so close to Argentina I couldn't help but visit. However, 36-hours in Buenos Aires Argentina is not enough time for this colorful and vibrant city.
I arrived at the airport and was immediately impressed with the organization of it, the amenities available and how streamlined their border control was. There was a Starbucks and a McDonald's as well as some BBQ in the lobby after you left the border control.
I wasn't meeting my guide until the next day and had accidentally put the incorrect day in the pickup time from the airport to the city center so had to wait for about an hour and a half. This gave me just enough time to stand in a massive line to exchange money from Chilean pesos to Argentinian currency.
I don't do well with humidity, the A/C in the area wasn't working and honestly felt like I was melting. I have since learned to carry a fan with me. One of those fold-able fans you see the dancers in Spain use. It saved my life, and I had a guy behind me stand really close - which I assumed was to get a bit of the airflow, lol.
My driver finally arrived about 20 minutes after I exchanged my currency. I was so tired from the hustle of disembarking from my 2 week long cruise, I was so sticky with sweat I felt like a walking fly-trap. First order of business was definitely going to be taking a hot shower.
We drove into the city center which was only about a 30-40 minute drive because the traffic wasn't too bad. My driver told me, through my Google Translate on my phone, that traffic can cause up to an hour of delays into the city....good to know since I plan on visiting Buenos Aires again in the future. My Airbnb host met me within 5-10 minutes of notifying her I was on my way. I dropped my luggage off in my room, took a deliciously hot shower, grabbed some coffee at a store down the street right before they closed at 8pm! Then headed over to Virtua Tango Club.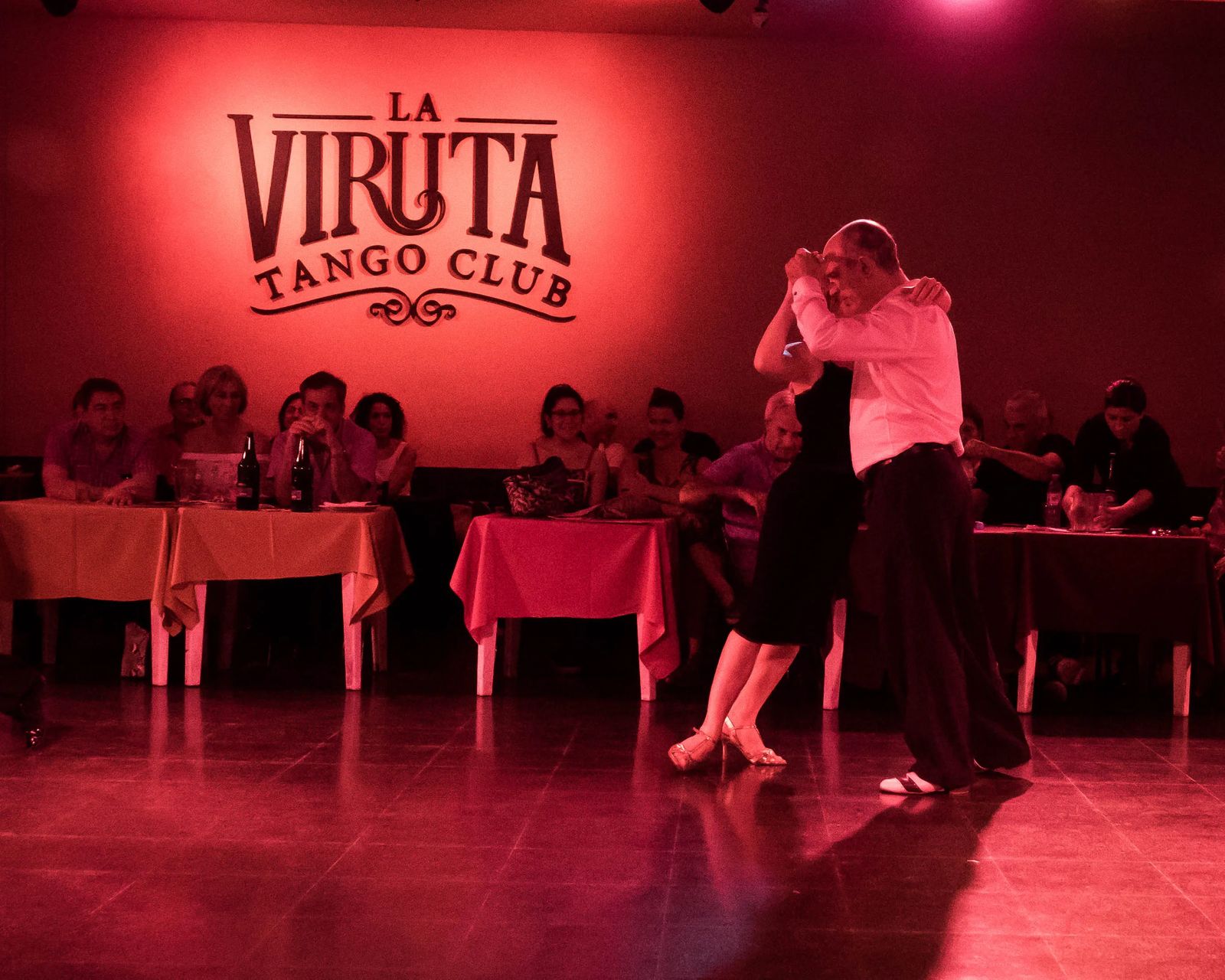 Dance the Tango with Locals
The local tango club was a little difficult to spot. It was located in the basement of the Armenian Cultural Centre. I don't really think I knew what I was getting myself into. I descended into the basement - on first impressions it looks like someone setting up for a lame church dance.....but I was so so incredibly wrong.
Working in the medical field always makes me want to arrive to things on time; this is not what you should do when going to a Tango club, unless you don't have a reservation for a table. You should call ahead, make a reservation at a table, and then reserve it for the night. They will likely require you to buy food and drinks. So don't eat dinner before you go....or do....your going to sweat like donkey in a desert.
I was able to pay a little extra and got the table until about 1am on a Friday night, aka I bribed the bouncer to let me in, lol. I love Latin America, money always seems to talk - so keep that in mind if you are a spontaneous person.
It is a 550 Argentinian Pesos cover charge to get in - if you don't have to bribe them. This translates to about $8.18 to get into the club. There is tango instruction, that is given by a group of about 8 instructors from the local university and often have won some kind of award to be able to teach in a club.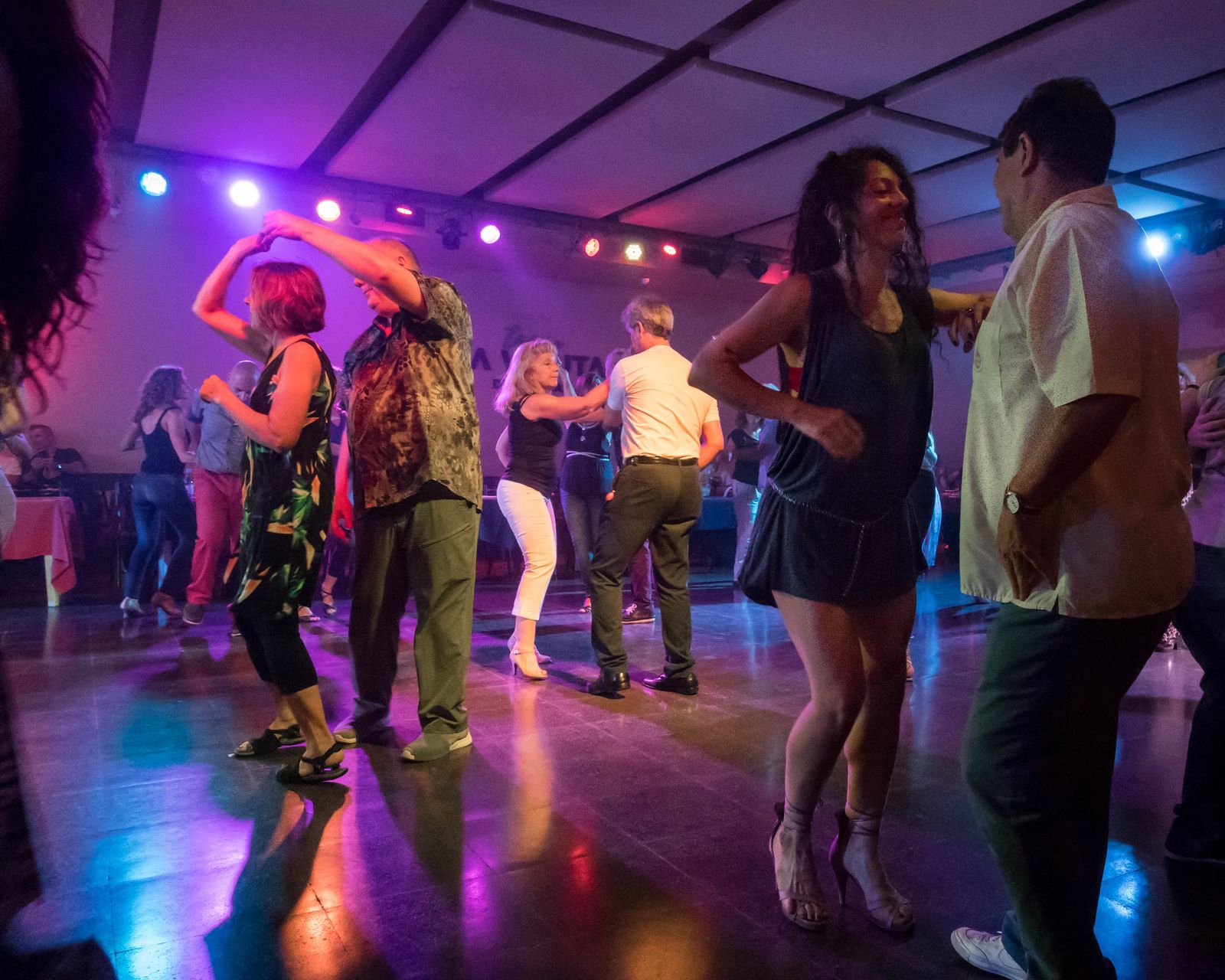 They line you up in front of a partner, if you come in and don't have one. I got a little light-headed being around these BEAUTIFUL Argentinian men - who KNOW HOW TO DANCE! I nearly proposed to one of them before I left, lol. Yes I have a soft spot for men who have an accent and know how to dance.
Having experienced many salsa dancing clubs in Texas, line dancing and two-step dancing in Utah and Nevada. This was different in the fact that no matter what size, shape, intelligence level or physical ability you are - there is a place for you on the dance floor. It isn't that people pair off and then you are left the 'last pick of the litter' for a dancing partner. You stand in three different circles depending on your level of experience in tango. Then rotate around to different partners after the completion of each new step introduced and practiced.
The real party starts around 2am, before that it is wonderful group of people who all are fumbling around a bit on being sexy dancers. All in all, it is the most authentic experiences I have had while traveling.
Eat Empanadas
Trying local flavors is a great way to really immerse yourself into a culture. Not only does it help you experience something authentic, it also will improve your own home cooking styles. Empanadas Argentinian style are so delicious with the beef, veggies, and type of dough they use.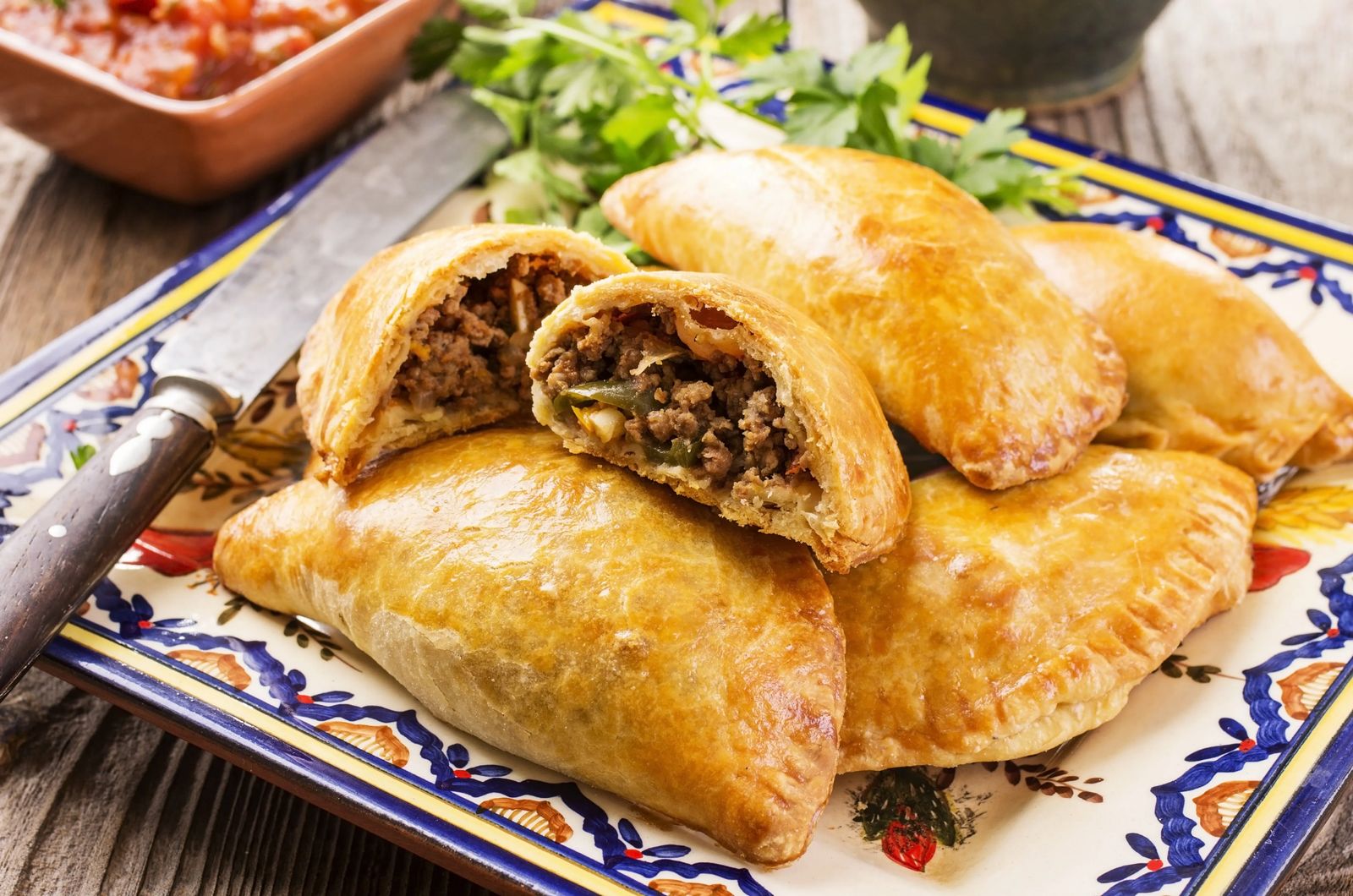 La Virtua Tango Club has some great Empanadas, which is perfect to eat right before a night of dancing. If you can't get to Argentina, try this Argentinian Empanada Recipe.
Memory Park or Parque de la Memoria
This was one of the most moving, startling, and horrifying things I have witnessed in my travels so far. The message of this park comes in second to the Holocaust Museum in Israel, with the impact it had on me.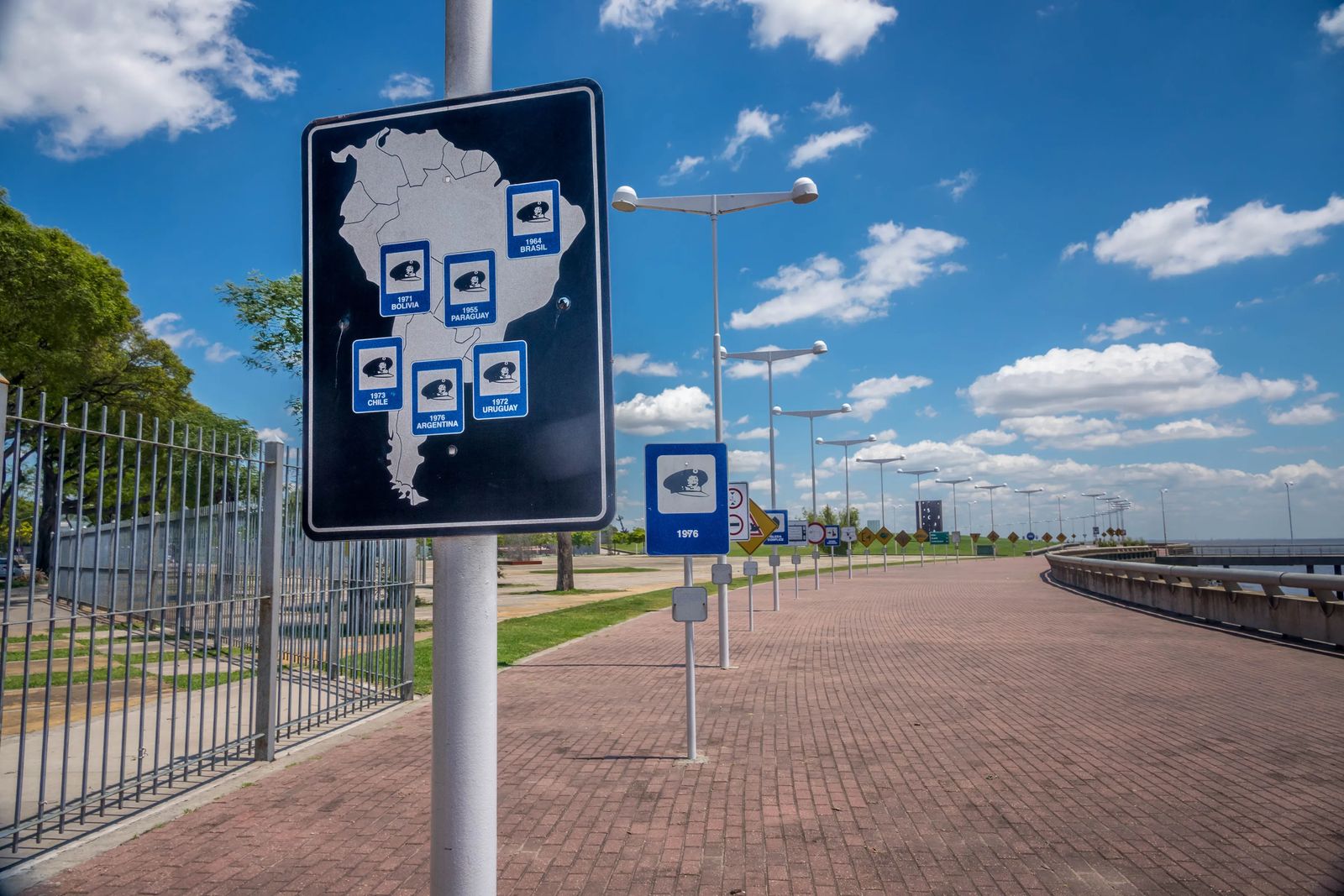 The park was built for the 30,000 Argentinian nationals who were being massacred during the 'Dirty War'. Bodies were burned under bridges in day-light hours with cars being able to drive by and see this happening. Those who asked questions about the Presidents brutal dictatorship were taken and tortured in various areas around Buenos Aires.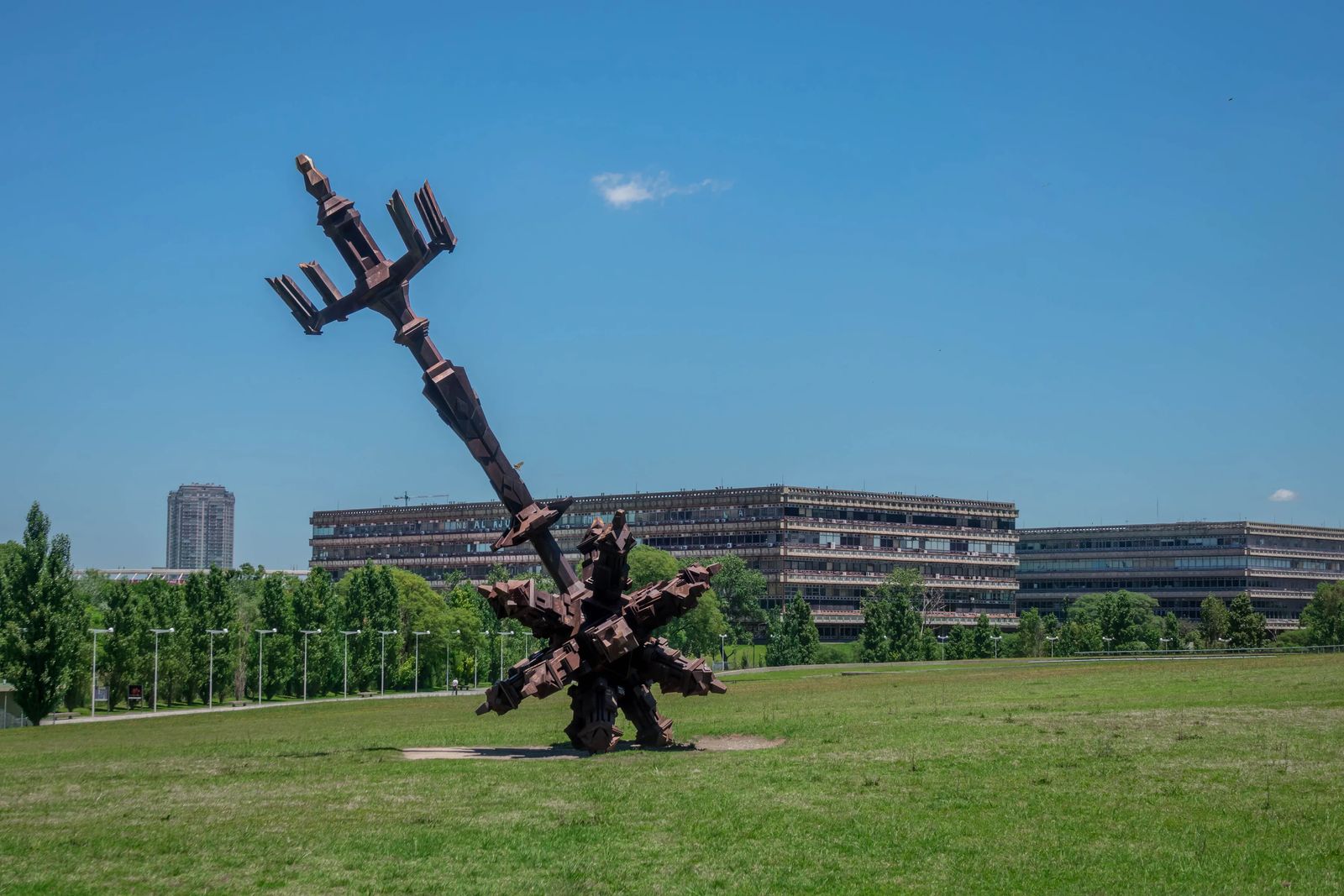 Torture rooms were found within a mile of the university, where students would suddenly disappear. The students were taken for no other reason than they would ask questions, or were intelligent and sought an education.
The church at the time was just as corrupt as the government and would be paid for their silence. The CIA of the United States knew what was happening, and Argentinians feel they partially contributed to it. We don't learn about this history in the United States, but maybe we should - so we can learn from our mistakes of the past. Learn how to hold a government accountable that contributes to terrorism instead of defends against it.
They are still finding individuals who were killed during this dirty war, where the president sponsored his terrorism with the State money. The only reason that it was discovered that this was happening was when the World Cup was held in Buenos Aires. There was a subdued tone to the city, people didn't want to talk to the reporters for fear of being taken. Reporters started to hear things mentioned, rumors, and then the investigations into disappearances started.
Drink Mate on a Sunday with BBQ and Alfajours
If you are in Argentina on a Sunday, I would suggest joining locals on the side of the road to drink Mate, eat BBQ and Alfajours. As you drive down the freeway you will see hundreds of cars, families and people on the side of the roads eating, talking and drinking Mate. Mate (pronounced Mah-teah) is a drink that is traditionally consumed with just hot water. It is Yerba plant tea leaves, with some caffeine and hot water served with a metal straw and a traditional ceramic cup.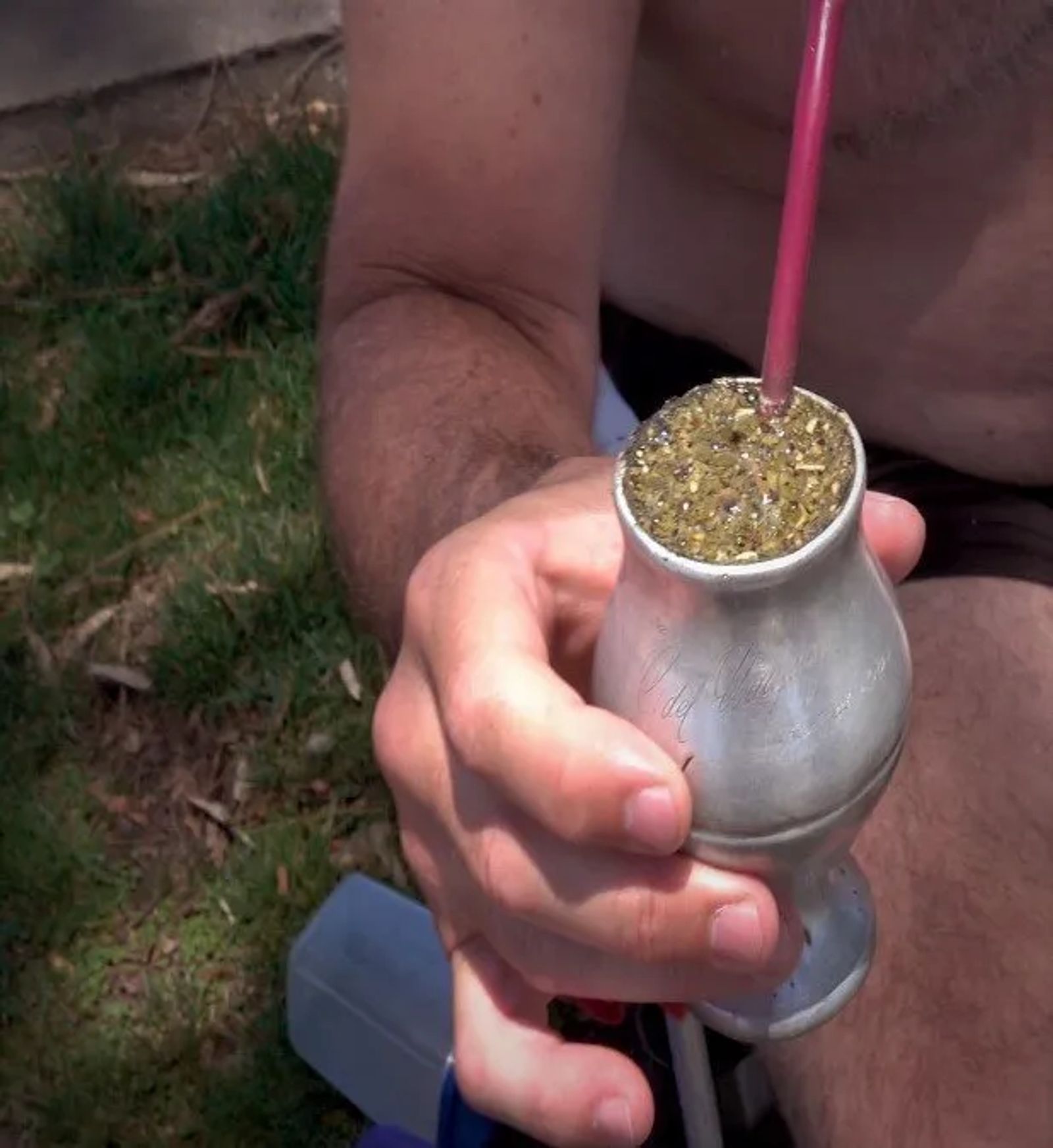 Where ever you go you might see 'hot water' or 'aqua calor' at the pop up food stands, even in the heat of summer they sell hot water. This is for this very popular and traditional drink they believe originated from the indiginous people of the Amazon, when they were fleeing Spanish invadors and migrated south. I had the opportunity to try some while in Argentina and the mix of herbs used for this drink was very refreshing and relaxing - even on the hot day.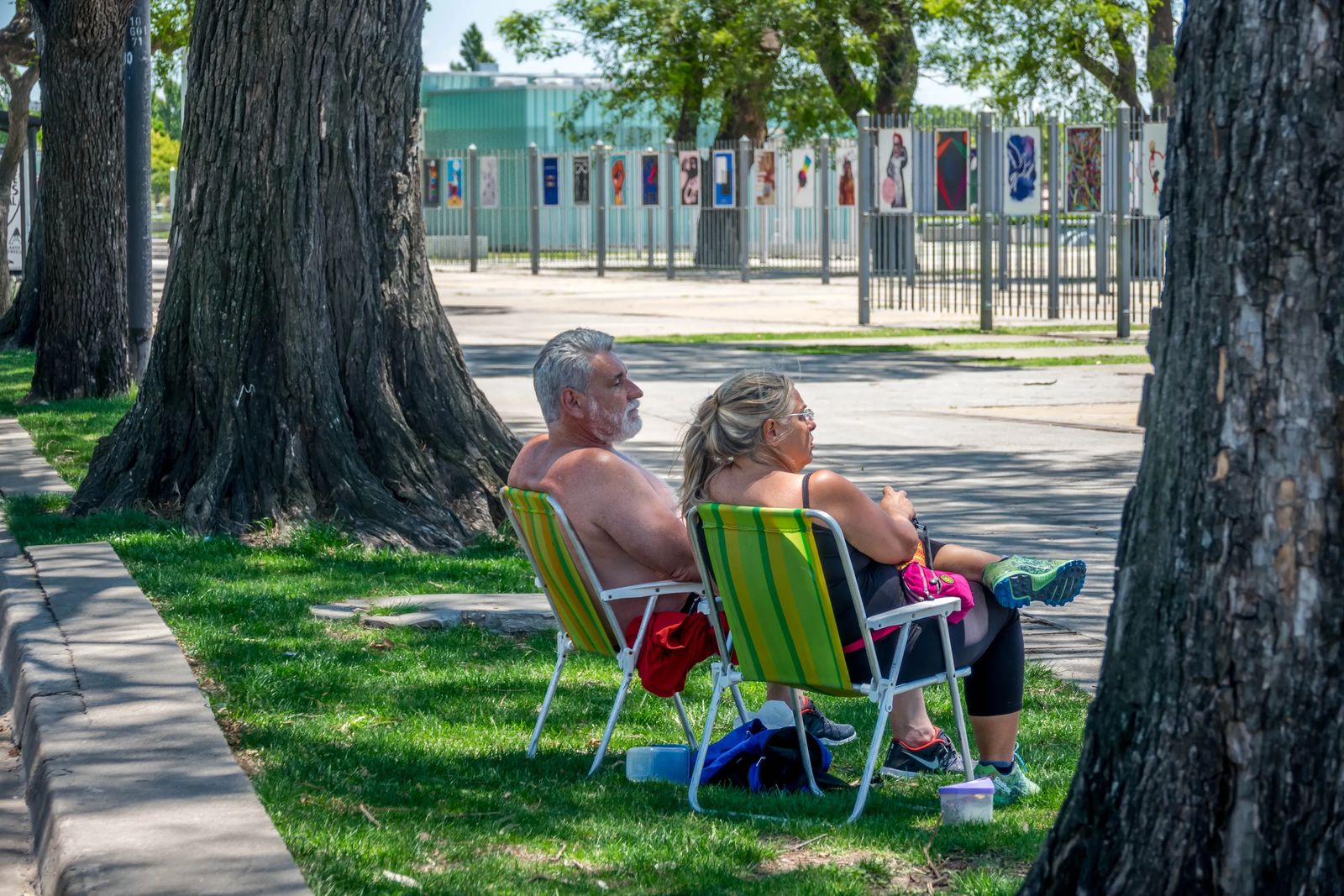 We had just finished at Memory park, and saw a couple on the side of the road, under a tree with their shirts off. Howard (my guide) walked up to them, asked them if they were drinking Mate, and asked if I could try some as I was a tourist. They looked at me, smiled, finished off the remaining water and poured me a full cup.
I thanked them both and sipped gingerly on the drink. It was refreshing, warm, like drinking a mild mint tea but without the mint flavor - more of an earthy warm flavor. It was very good, and I couldn't believe how warm and kind the people were - even just randomly walking up to them and asking them for a spot of tea.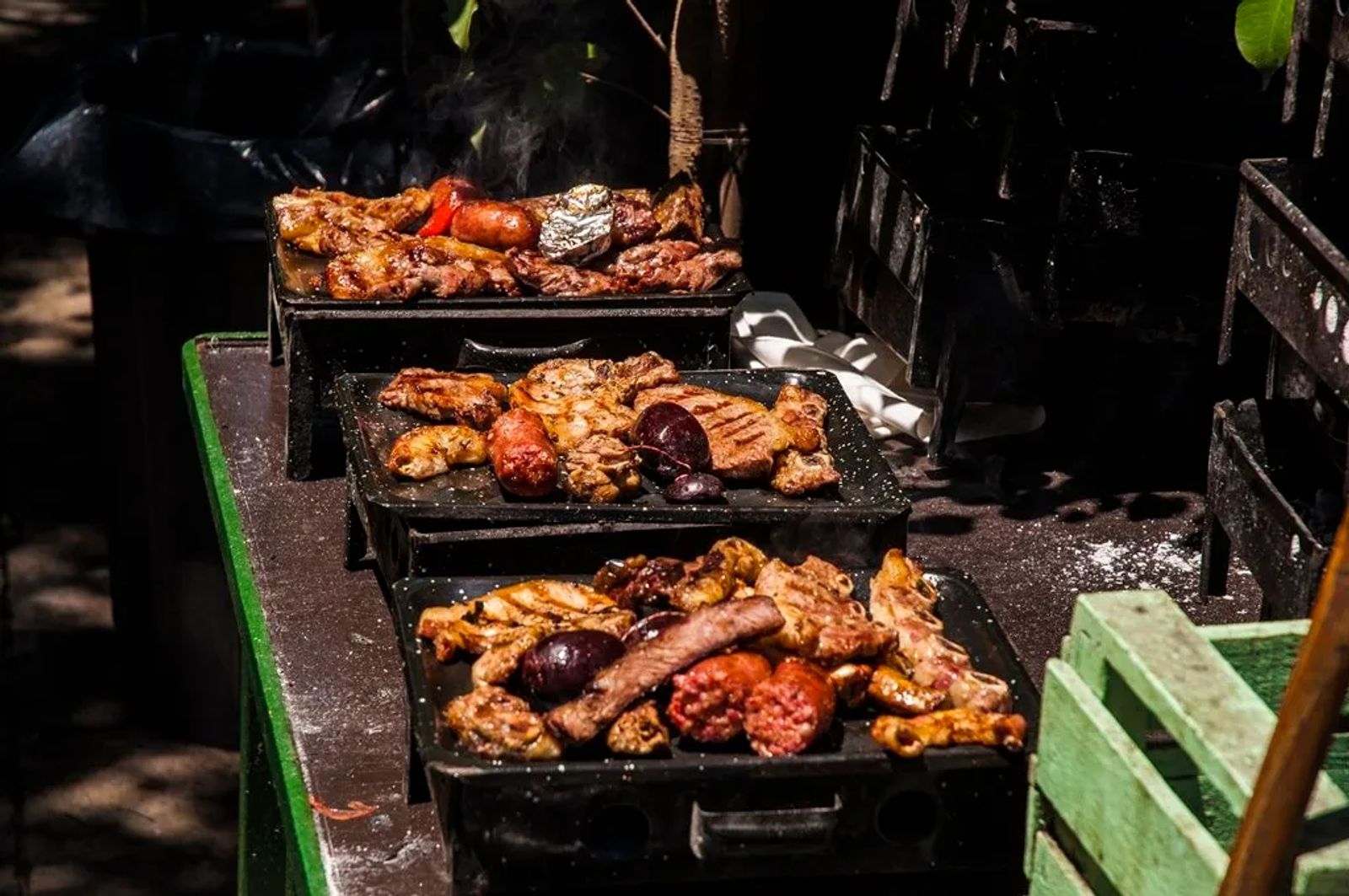 BBQ is part of the food pyramid of most Argentinians. BBQ there is an art form. Anywhere you go in Argentina there is a soft delicious smell of BBQ being cooked. I don't want to recommend any ONE particular place, because part of the joy of traveling is trying new things and making mistakes. So get on Yelp when your in Argentina, look at reviews, and see where the locals recommend you go based on where your staying.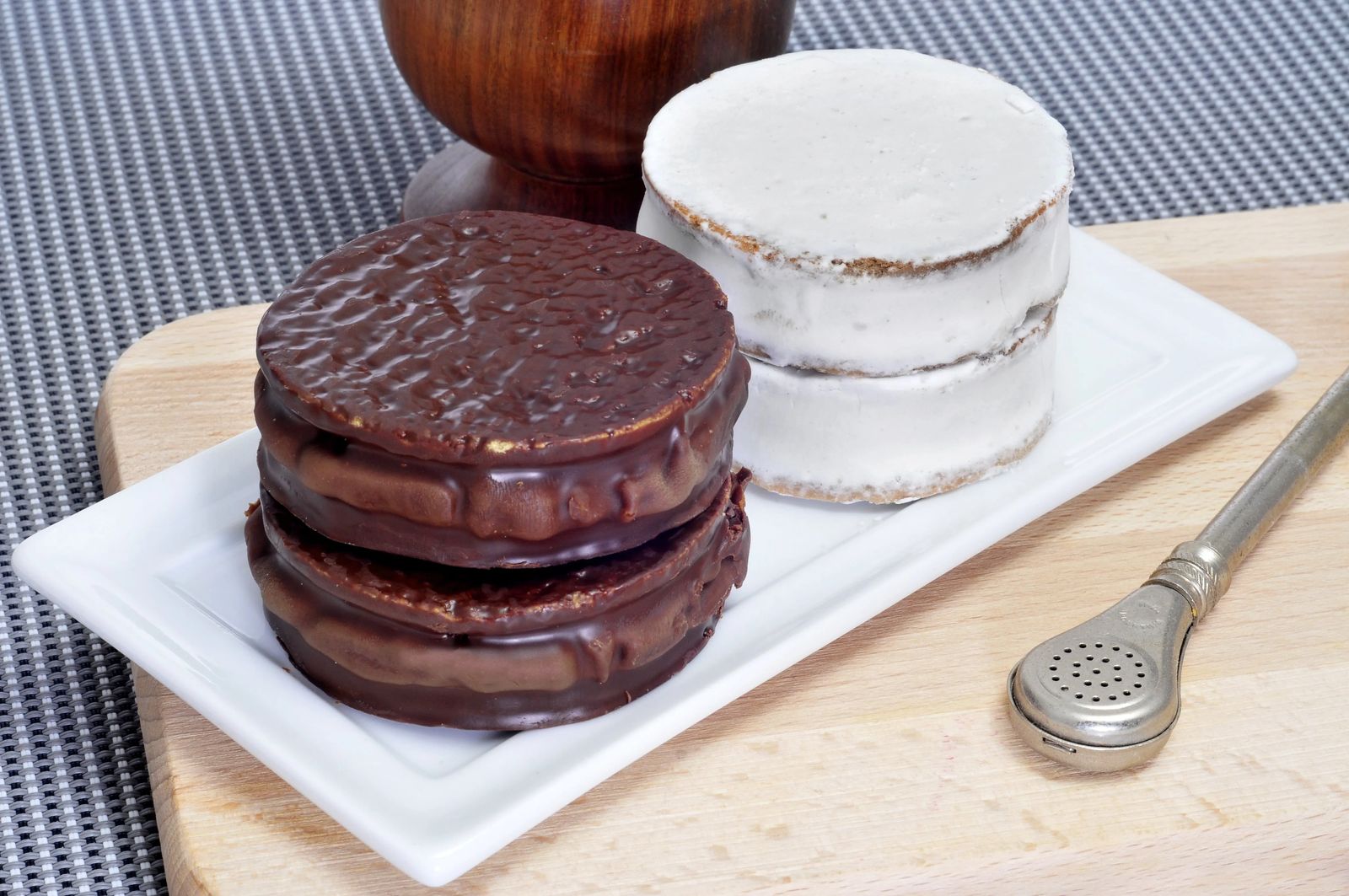 Alfajours are another delectable delight to try while your in Argentina. It is a type of cookie that is frequently eaten for both breakfast and for dessert. It is like a sugar cookie chocolate filled Oreo, that is either dipped in chocolate, or rolled in coconut/sugar or something else. This is also a great gift idea to bring home to loved ones or friends.
The Holy Waters At Tierra Santa
While I didn't have time to personally go to this spot, it is such a unique place that I couldn't help but put it on this list. This is the only Christian Water Park in the world. The entire place is geared towards teaching the children that come to play about all things to do with Christianity. Including having Christ rise up out of the waters from the mountain and pour water down to the children below.
The outside of the park is decorated in the manger, the three wise men and the shepherds of the field. An angel stands guard over the entrance, and the current Pope is displayed for all to enter to say a prayer of thanks and thanksgiving.
So if you want to be able to say you have stepped foot into Holy Waters, stop by Tierra Santa water park.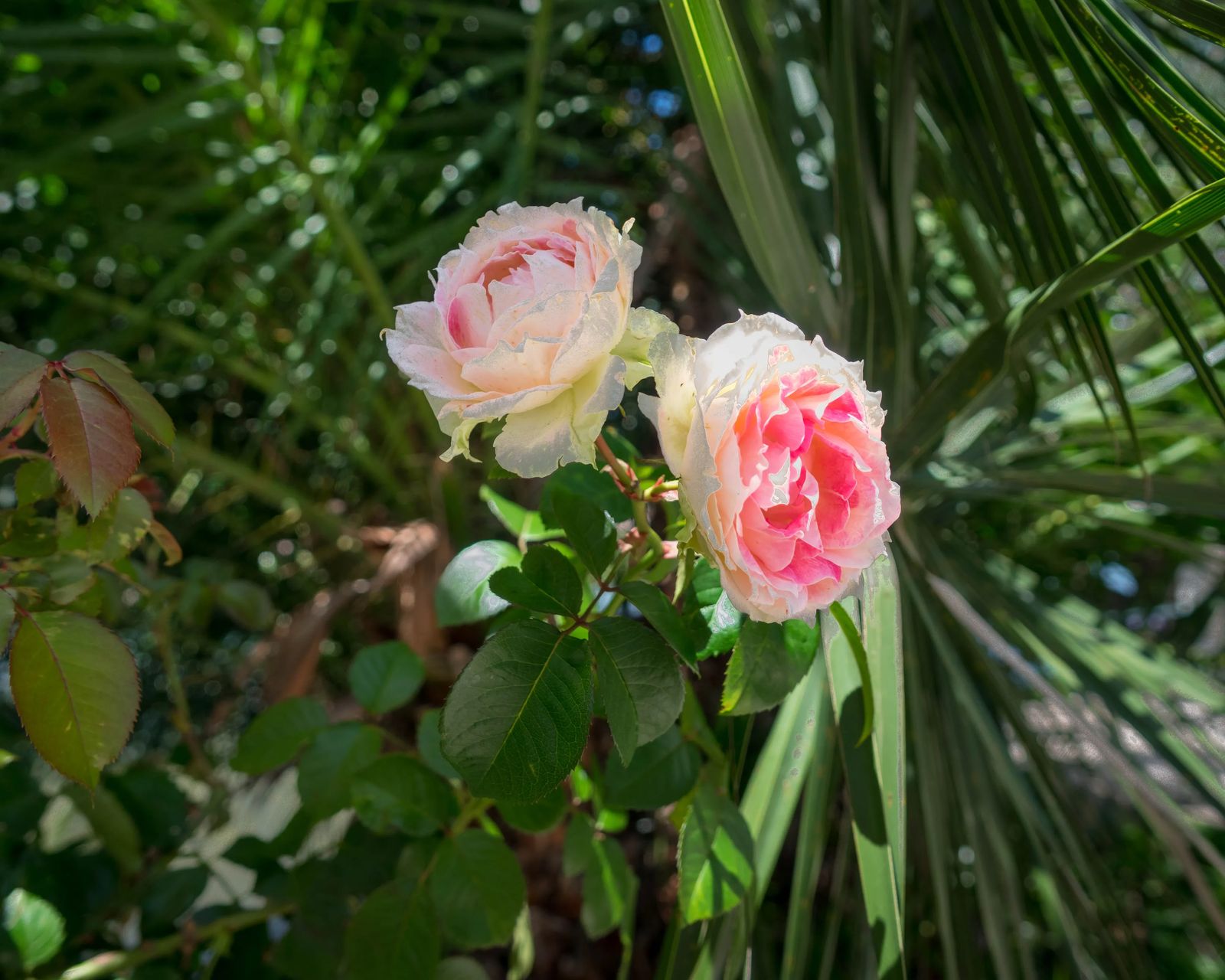 Bosques de Palermo - The Central Park of Buenos Aires
Have your guide take you to Basques de Palermo, a 1,000-acre park in the center of Buenos Aires. This is where their New Years concerts and celebrations take place. This is also where they hold plays, create hybrid roses and where most Quinciera and wedding photos are taken.
This park had a little bit of everything, for all types of travelers. We started off just outside the poet/writer sculpture park (really a circle of statues of famous writers/poet's. Grabbing some water from Howard (my guide's friend) as a precaution, because of the hot day in December.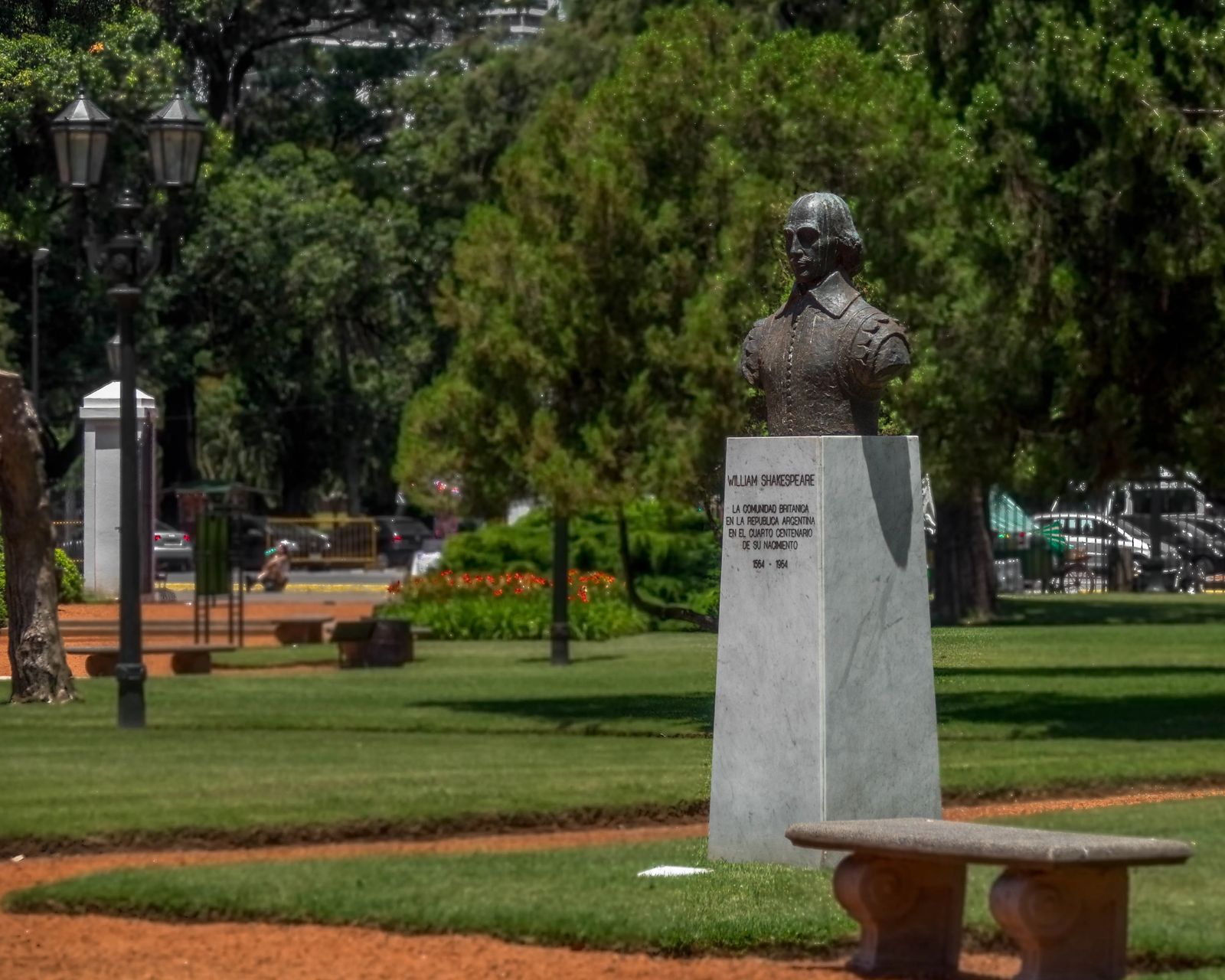 Walking towards the heart of the park, we saw the stages being set up for their New Year's Celebration, and headed towards the rose garden, or
Rosedal de Palermo. There are over 18,000 roses in the park from 93 different species of roses. I could have spent at least 3 hours here smelling the roses. I secretly wished they had a perfume parlor there where you could bring the name of the rose smell you liked the most to a booth and then had that perfume made for you. What was really interesting was that the hybrid roses don't actually have any smell to them, only the natural roses had the most plesant smells.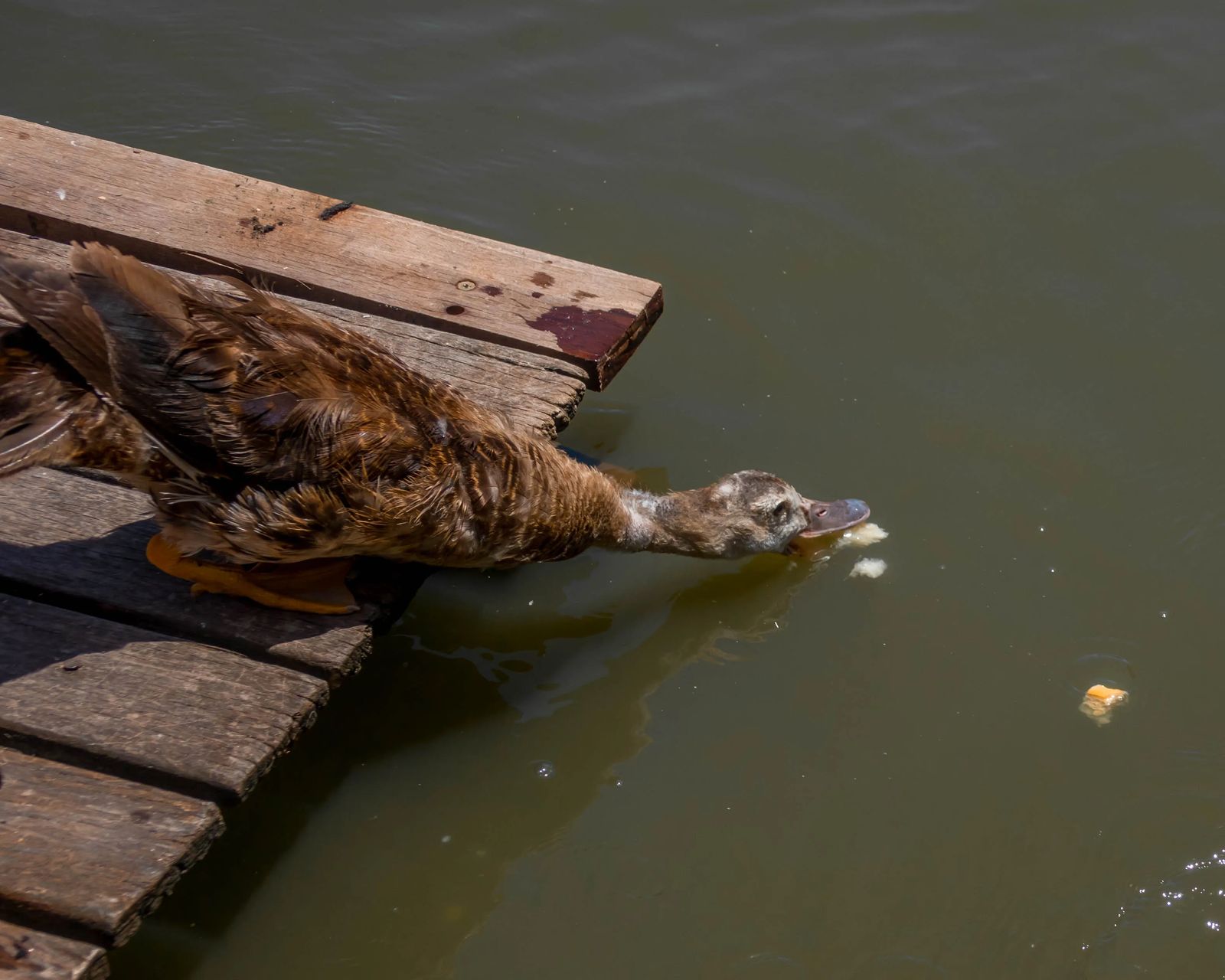 Walking through the roses we came to a small lake with the cutest ducks that were so excited to see Howard. Whenever he brings clients to this park, he always brings them bread, and he lovingly calls them 'his ducks'. It was so fun to see the ducks compete with the fish in the pond for the bread that he dropped in there.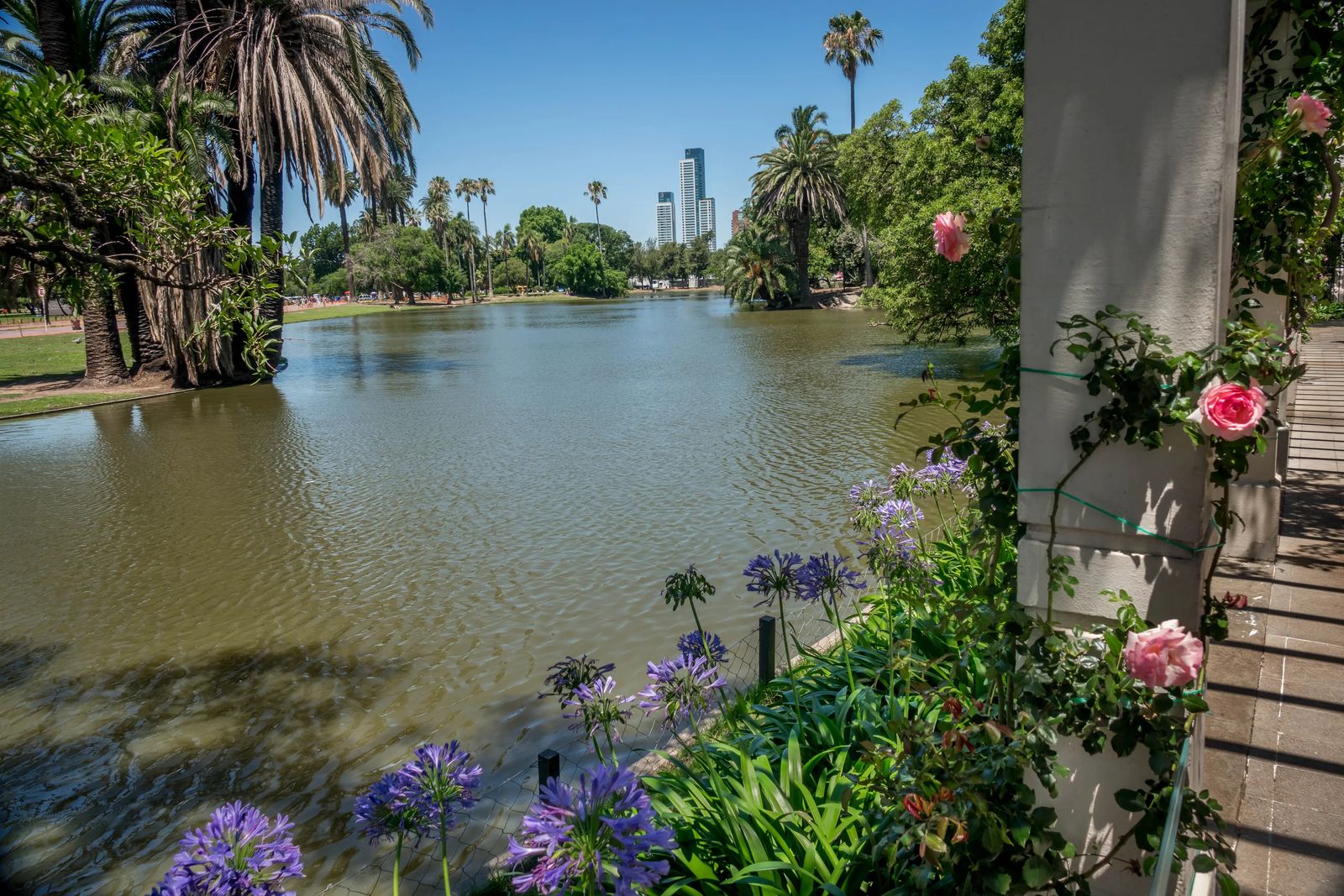 Moving along we came to several statues, gazebos laced with flowers, and then saw the small outdoor theater on a pond where plays are performed year round. During the warm summer months they perform tango in the theatre on the small lake. Keep in mind that on Mondays the park is closed for pruning.
I found out later that anyone can rent a paddle boat, roller blades, bikes etc.. in the park. I would suggest that if you have more than 48 hours in Buenos Aires, that you bring a picnic and do all three activities.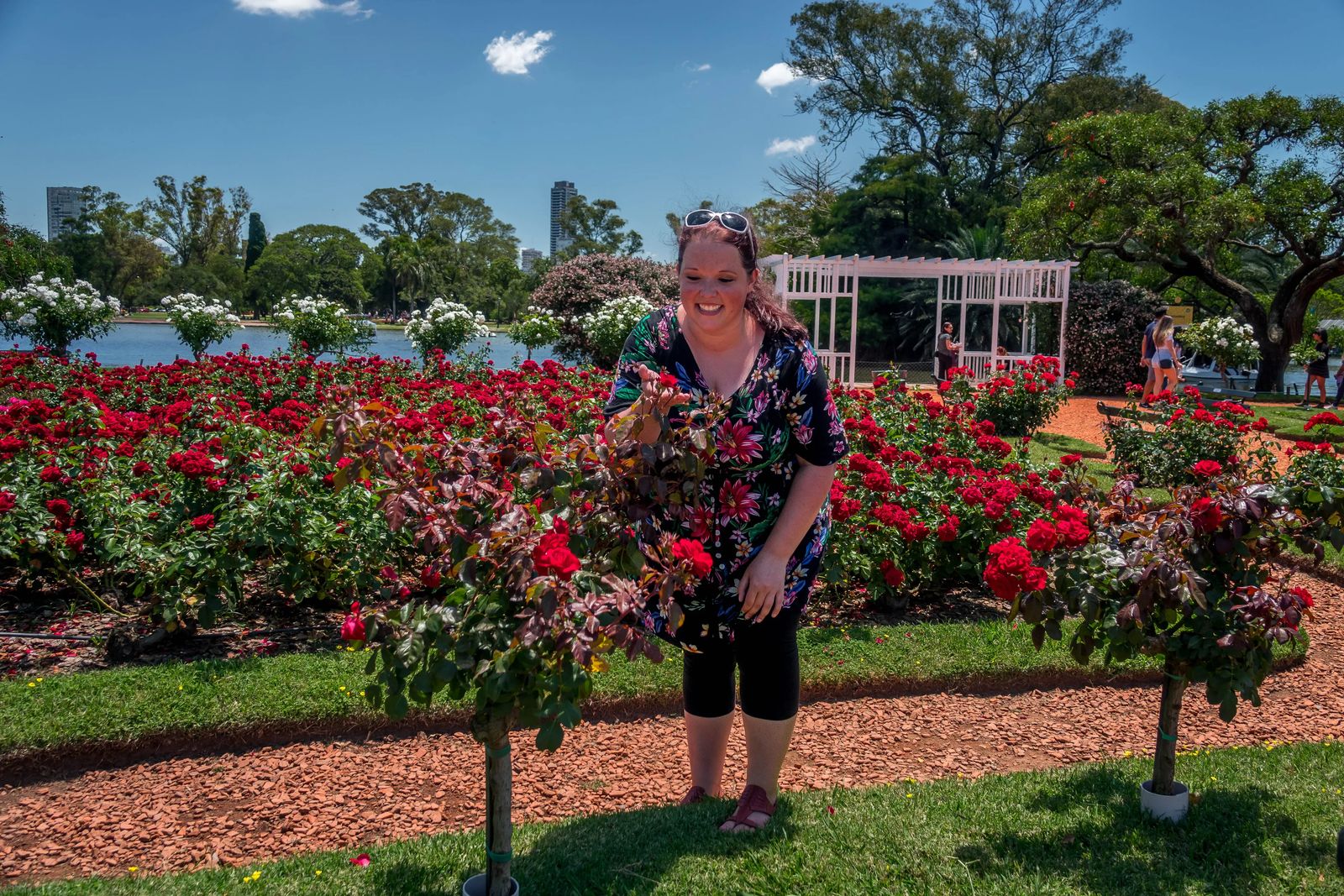 Recoleta Cemetery or Cementerio de la Recoleta
This cemetery, established in 1822, with 4,691 vaults (with anywhere from 1 to 200 coffins inside). There is over 14 acres of this labyrinth cemetery, and definitely requires a guide if you want to know the stories behind the families here. It is also recommended to have a guide because of how confusing it can get wandering around this place, it is easy to get lost, it gets very hot because of all the stone work reflecting the heat, and if you needed to use the restroom facilities your out of luck.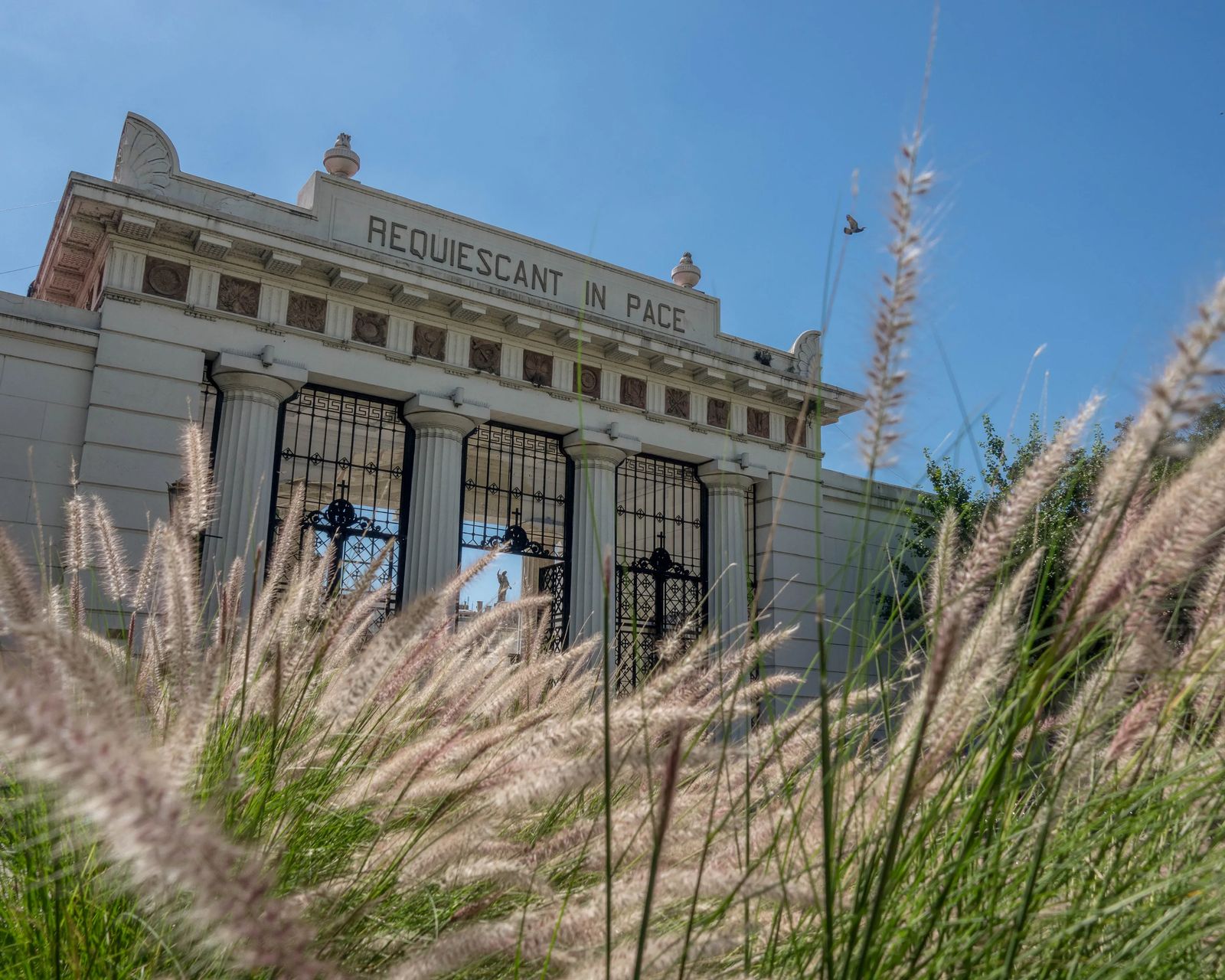 There is also the trouble of being able to see the more popular graves that really put this Cemetery in the Recoleta neighborhood on the map. Two of these graves are Napolean's Grand-daughter and Eva Peron's Vault. Eva Peron's Vault is still worshiped and revered by so many Argentinians that there's often a line in order to get a photo, and the people behind you only allow time for a quick photo before badgering you to move on.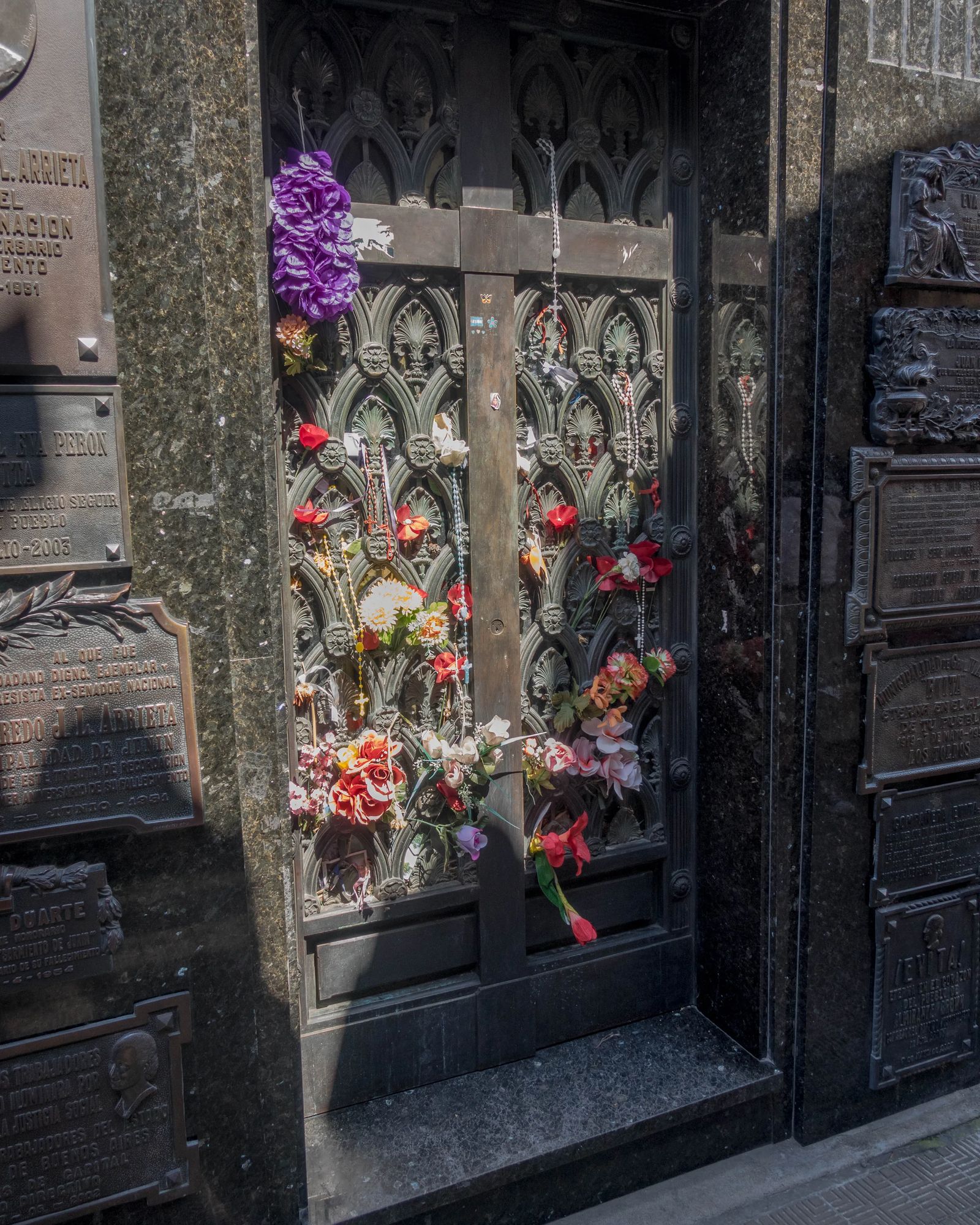 I highly recommend utilizing Buenos Aires Taxi's, the gentlemen that run this company are locals, have been taking visitors on tours for years and are highly reliable and reasonably priced. While I did receive a very small discount when utilizing their services, I would not recommend them if I did not feel they would take (not just great) but EXCELLENT care of you.
Visit Tigre
Tigre is a town on the Prana Delta that was once used to hunt Jaguar's, and thus was named Tiger (Tigre). Now it is a main tourist destination for water activities like rowing, fishing, naval museum, and plenty of waterways and boat tours.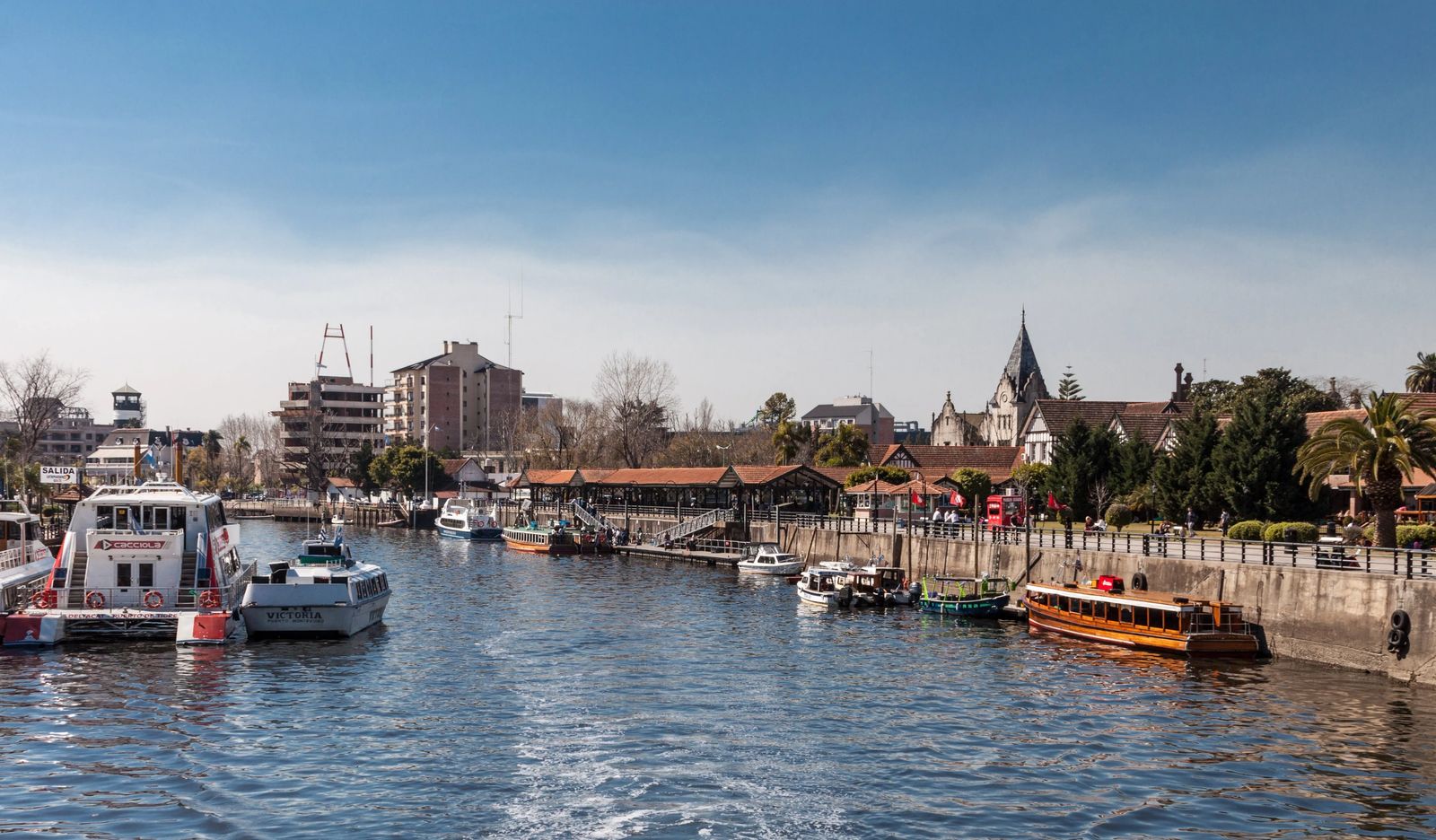 There are plenty of antique shops, a fruit market, restaurants, picnic areas and luxury cabins you can rent out. Buenos Aires Taxis' also do tours in this area, and can pick you up anywhere in the city.
Plaza de Mayo and La Casa Rosada
As with most cities in South America, this Plaza was formerly the Plaza de Armas, and Recova building was demolished creating the massive Plaza Mayor.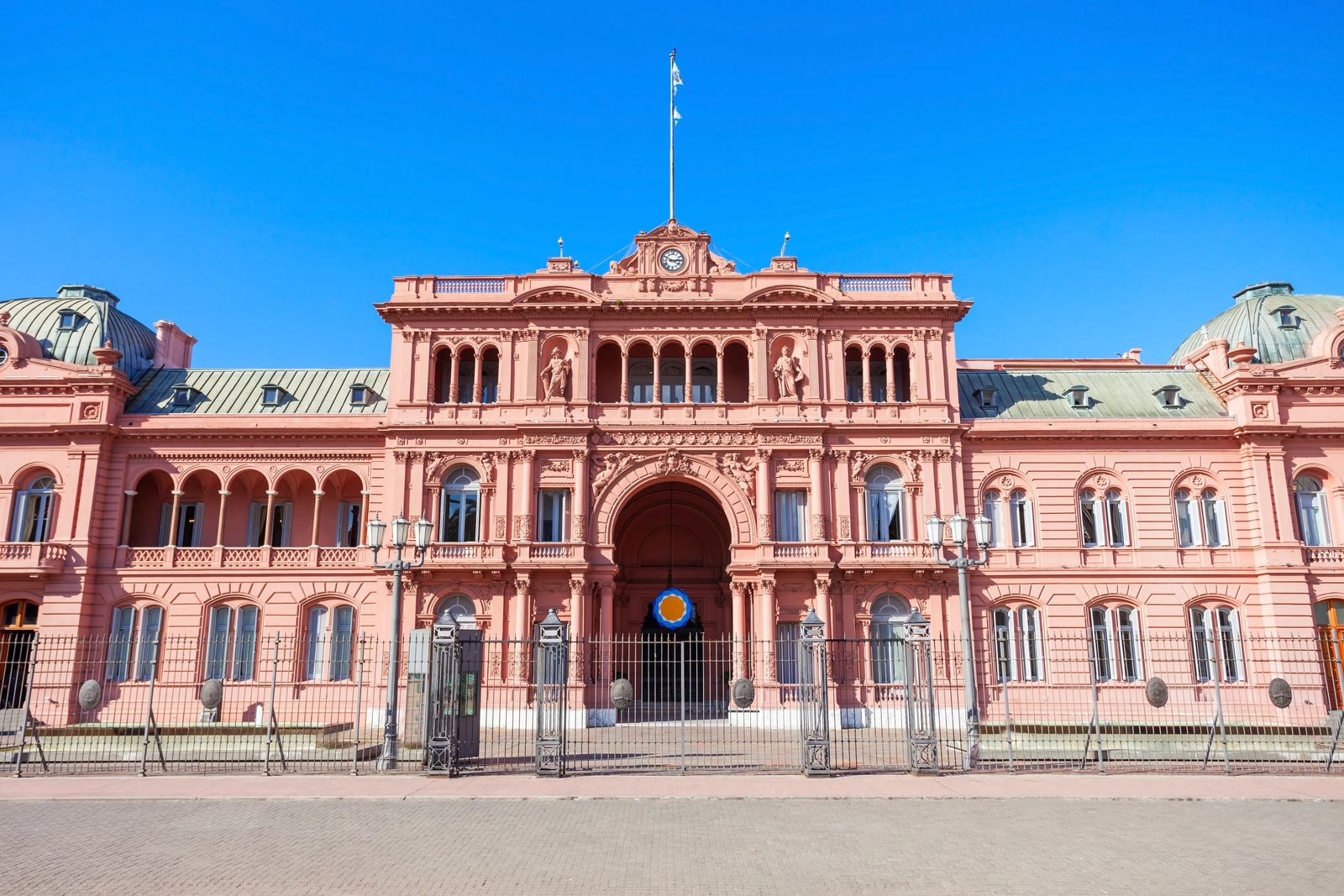 This is where most of the national banks, federal agencies are located and also where many demonstrations have taken place since the 15th century. The most notable of these buildings is the Casa Rosada, or the pink house of the Argentinian President. The arched balcony on the left is where Evita gave her famous speech to the citizens of Argentina.
It is still used for government functions to this day, but is open for tours on Saturdays, Sundays and public holidays but it requires you to reserve a tour online prior to coming to the building. There is a Museum located at the back of this house, that resides on the site of the former fort for the Plaza.
Corrientes Avenue and Avenue 9 De Julio
Avenue 9 DeJulio is the widest in the world with 18 lanes it is one of the largest avenues in the world, and stop lights at every block. It looks like a massive freeway lined with ice cream shops, massive monuments with twisting bodies encircling it, buildings with advertisements and even one with the face of Evita Peron on it where they held her funeral. This is where millions of Argentinians, especially the poor who she gave a voice to, lined this street to pay their respects.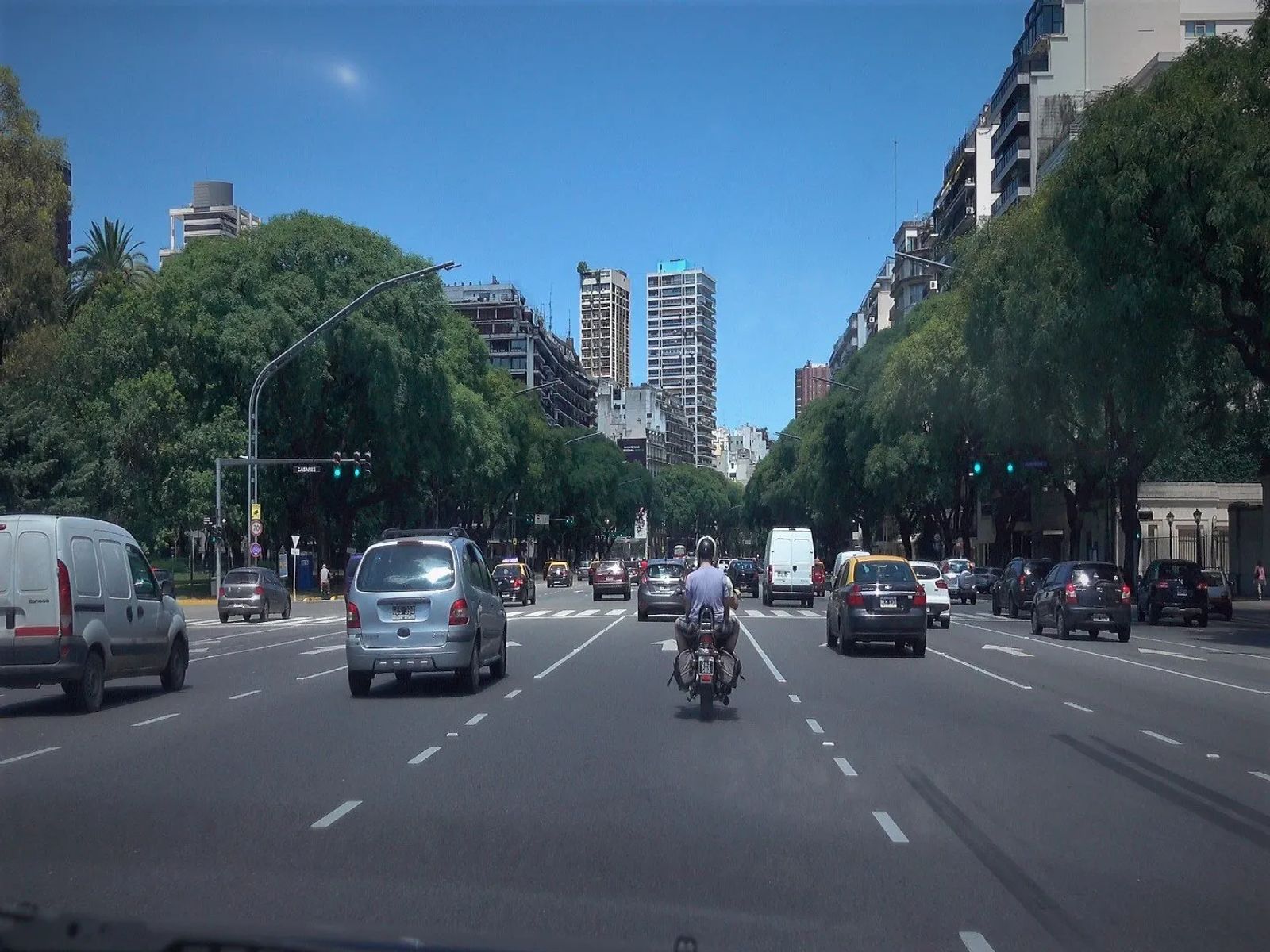 Corrientes Avenue is the Broadway street of Argentina, where you can go to see plays, theatres, shows and so much more. In the spring, you will get a special spectacle of purple when the trees lining this avenue bloom and create a stunning setting for a perfect Sunday drive. If you look closely on each of the 40 blocks of this thoroughfare, there are plaques that commemorate notable people that contributed to the history of Tango in Argentina.
You can come to this part of town at any time of night and it will look just as busy as it did during the day. If Buenos Aires is the City of the Night, then Corrientes Avenue is the Street that never sleeps.
Stroll through La Boca Neighborhood in El Caminito
This is by far the biggest tourist attraction in Buenos Aires, the colorful neighborhood of La Boca. It is the perfect area to buy trinkets, souvenirs, gifts, the famous Argentinian leather, and even your own Mate cup and metal straw.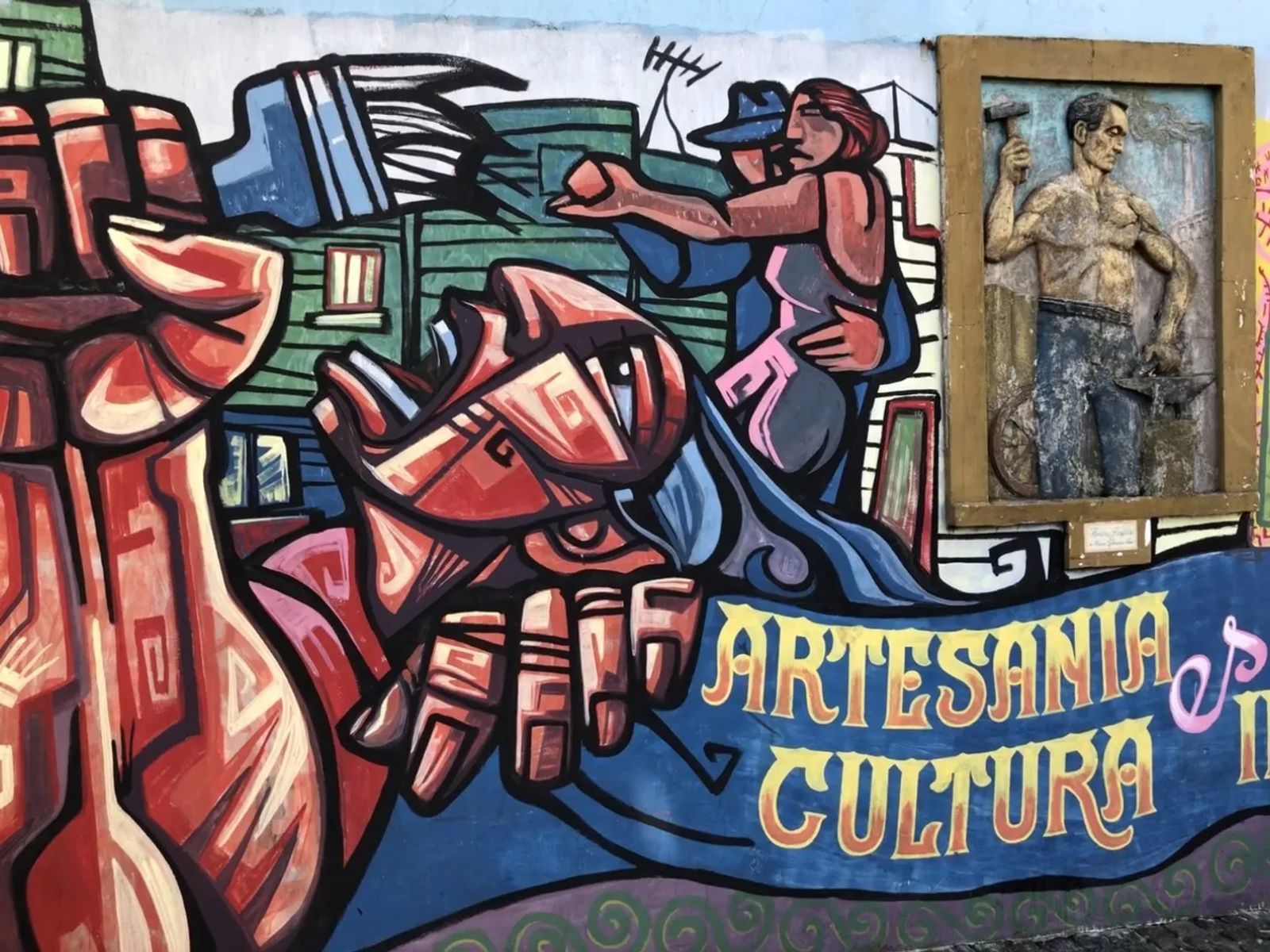 This is another area that you can watch people tango on the streets, grab a drink or a meal. Just be careful when looking for a place to rest your feet, as the restaurants have a table charge for even sitting down at a table to drink some water. This is so they can pay for the performers, the rent here and the staff - but Howard took me around to a local BBQ hideout that is typically filled with people.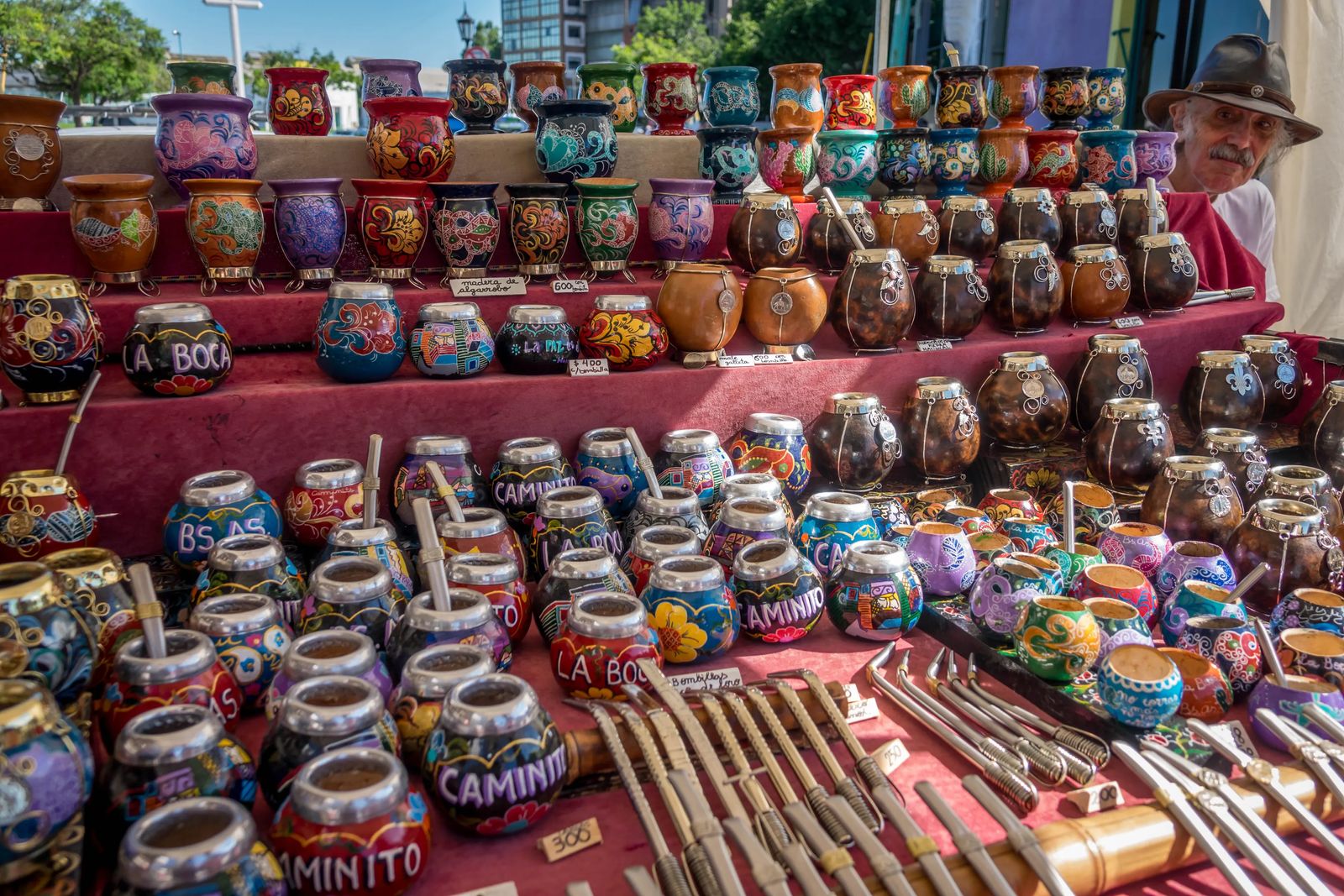 The BBQ is cooked over briquette fires and you can pick out the type of meat you would like before you even sit down. They provide salad, some bread sticks, dipping sauces, salad, and water. The water does cost money, but with how much you walk around here you won't care. I think after the whirlwind of 36 hours in Buenos Aires I was so parched I drank four bottled waters.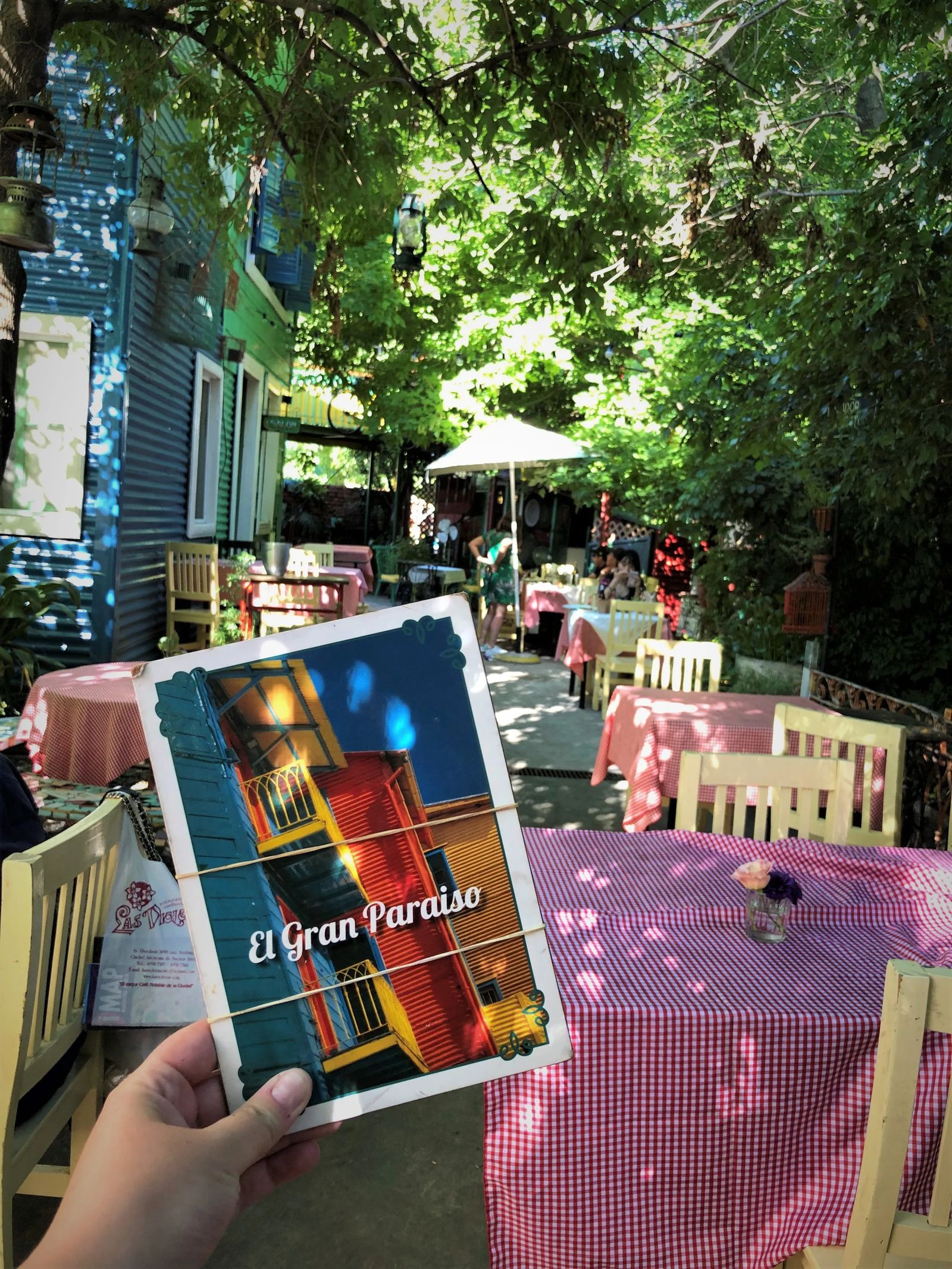 Book a Tour with Buenos Aires Taxis
The things I listed here are not even all the things I was able to visit of my tour with Buenos Aires Taxis. Howard and John were and are such wonderful hosts, answered all my questions and helped me understand just how resilient the people of Buenos Aires are despite what their country has been through in recent years.
I received a minimal discount to take a tour with their company; but I can say with all the confidence in the world that I have never felt more safe, educated, and informed than I did when I took a tour with them.
Where to Stay in Buenos Aires
Useful Words When Visiitng Buenos Aires
Please know that if you speak Spanish, it will be difficult for you to understand their slang pronunciations. A good rule of thumb is that if you hear a 'jah' sound this usually indicates they are using it in place of the traditional sound of 'ya' or ll in Spanish spelling.
positive vibes
good wave
Bueno onda
you aren't making sense
Mandar Fruta
Hey or
what's up between friends
Che
Hello / Hi / Hey
Hola
Good day /
Good morning
Buenos días or buen dí­a
Good afternoon
Buenas tardes
Good evening
Buenas noches
What's your name?
¿Cómo te llamás? / ¿Cómo es tu nombre?
My name is…
Me llamo… / mi nombre es…
Nice to meet you.
Mucho gusto.

It's all good
Todo Bien
Thank you
Gracias
You're Welcome
De Nada
Please
Por favor
Yes
Si
No
No
Goodbye
Chau!