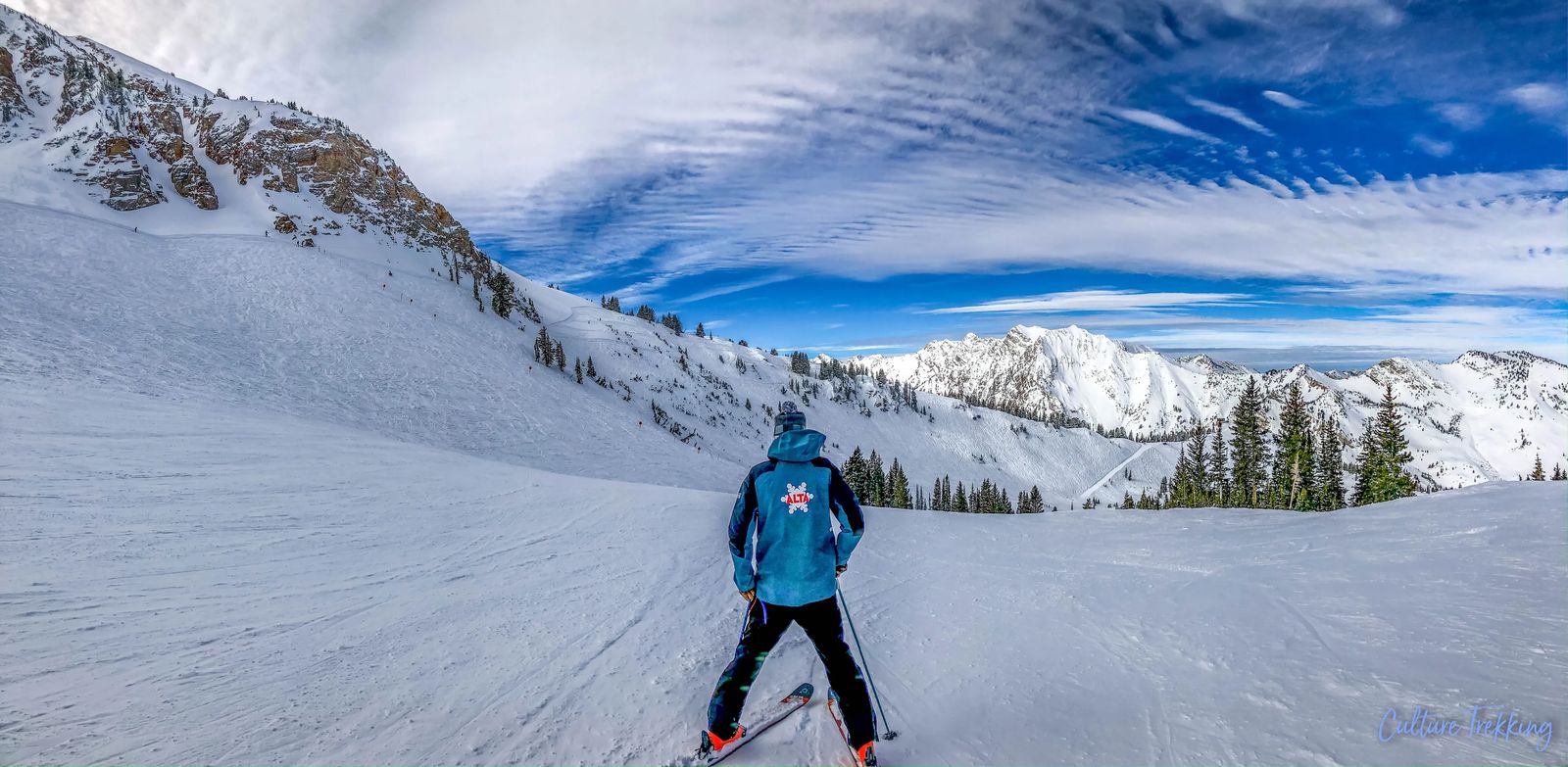 Why Alta Ski Resort Is the Best Ski Resort in Utah (from a local)
Crisp clear mornings with the sun gliding over the newly fallen snow up Little Cottonwood Canyon in Utah are some of my favorite mornings. You see the texture of the soft powdery snow, the tracks of animals foraging for food and a peaceful feeling settles into your heart - but then a bubbling of excitement swells in your chest as you realize you live Utah where the greatest snow and skiing on earth is. Being a local here I wanted to tell you why Alta Ski Resort is the best ski resort in Utah, and arguably the entire world.
This ski mountain and resort as a whole is vastly under-rated in my opinion. I grew up on these mountains, I remember hitting a powdery mogul between the trees flying head over heels down the mountain backwards on my behind while people laughed and pointed from the ski lift. I remember many adventures on the mountain with my sisters. Years later coming back and being a part of the medical clinic on one of my rotations when I was in school to become a Physician Assistant.
It isn't just the nostalgia of this place, it is the unadulterated, raw, rough beauty that Alta has that I feel is a representation of Utah and the incredible winter sports at its finest. If you ask a local where to ski, they will likely send you to Sundance, Deer Valley, or Park City because that is where they want the tourists to congregate and leave the pristine skiing for the locals to be less crowded.
Alta Powder Skiing
Alta is fairly underrated as a ski mountain, what I mean by that is that every ski mountain tents to rate based on its own terrain, and Alta is a very steep mountain. The skill level for the different skiing runs is like those found in Europe. The green runs are like Park City blue runs, and their blue runs are like Park City Black Diamond Runs. This is mainly due to Altas dedication to keep the mountain as natural as possible. It isn't run by a corporation, it is the only ski resort that is still family run and with that comes more heart, more careful decisions about their branding, and an unprecedented dedication to sustainability for generations to come.
You don't come to Alta if you want a ski valet, shopping, or other fancy amenities. You go, get your ticket, ski hard, have some good food, stay at the lodge and have a massage. Its all about the experience and the sport.
No one here is there to show off their fancy skis, be the best dressed on the mountain and you certainly don't see people taking selfies on the hill with their friends. People come here for hard core skiing, the friendly/extremely talented staff, and the natural wilderness skiing like it was always meant to be.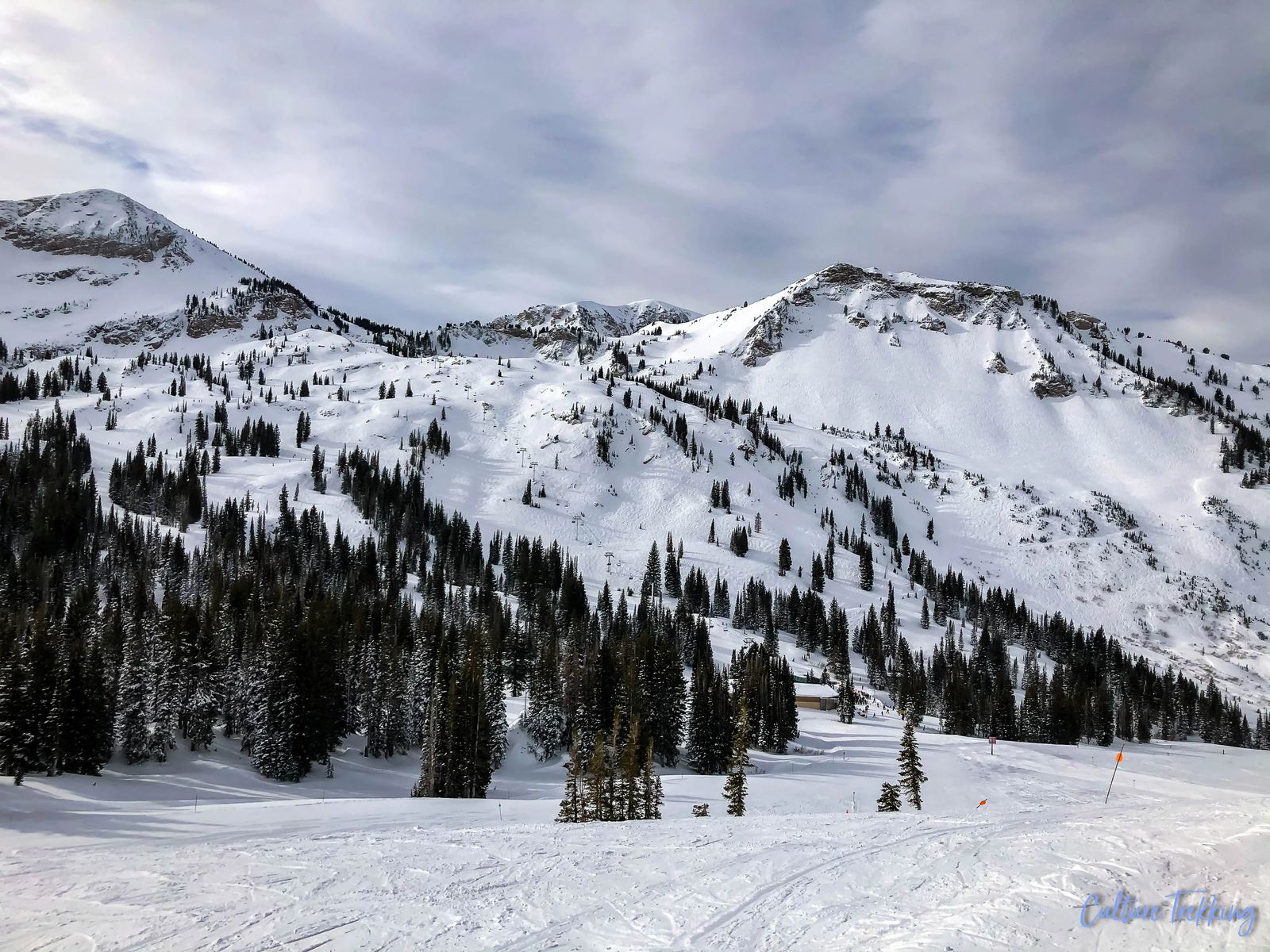 Refreshers on skiing for the season
Here are a few quick tips for skiing if it has been awhile since you have been skiing.
Point your skis uphill if you fall and need to stand back up
Don't favor your dominate leg the whole time
Be well hydrated before skiing
Don't wear music in both ears so you can hear warning calls
Stay within the marked areas (for your own safety
Get there early so you don't have to park a mile away
Bring a lunch or at least some cash to get lunch
Bring a refillable water bottle
Don't forget to take breaks as you need to, its ok if you are slower than other people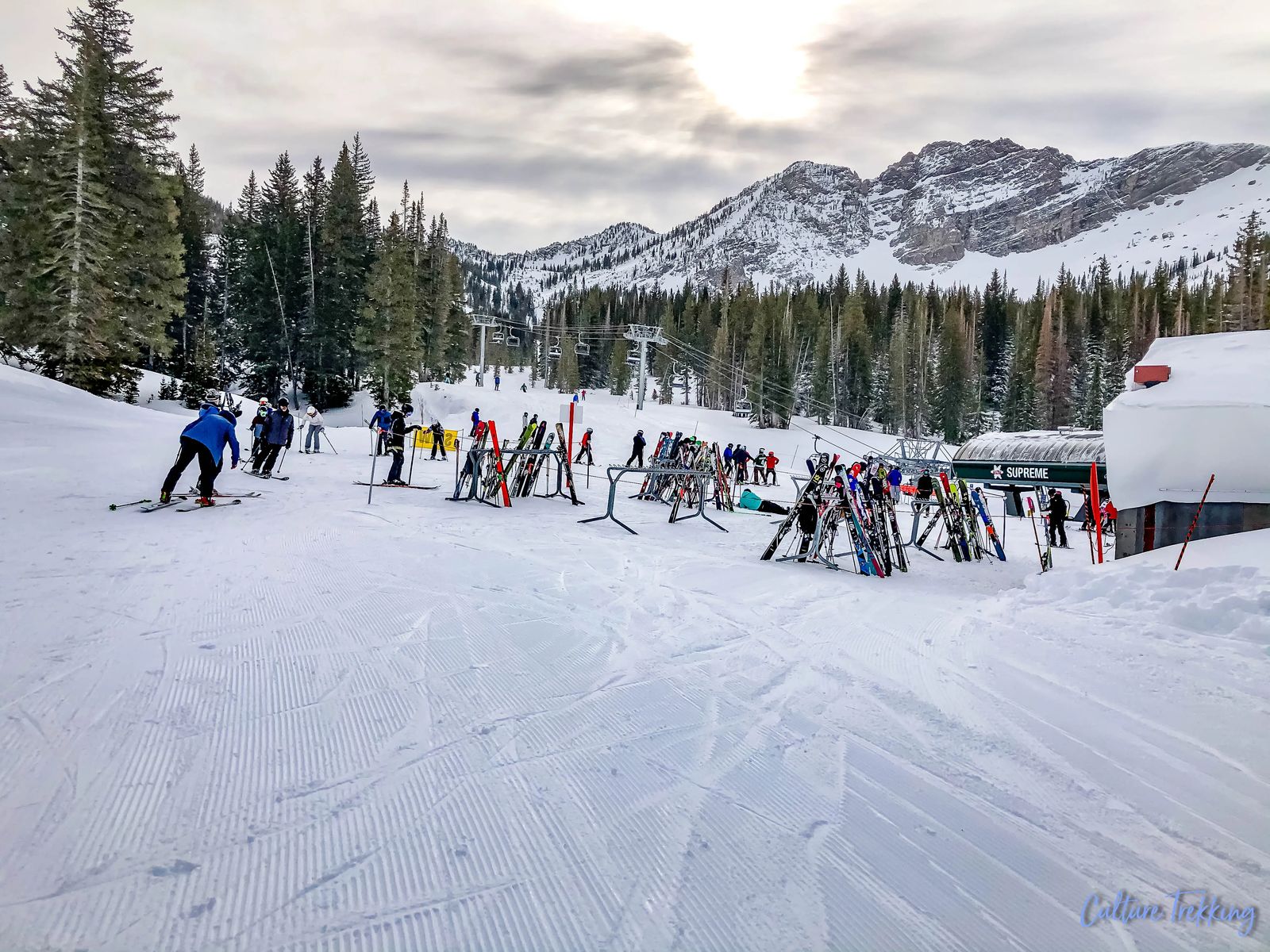 Skiing Etiquette
This is a ski resort only, which I love, because (no offense) but you snow-boarders freak me out when you cut in front of me. I personally have to be careful about taking major head bumps because of a prior concussion from a dirt bike accident that had me life flighted to the hospital.
When you are coming to the resort, snow boards, split boards or anything other than tradtional skis are not allowed. There are several other rules that Alta has had to put in place recently in order to help everyone have an enjoyable time and keep returning. Don't be 'that person' that ruins it for everyone else. People come from all over the world to ski at Alta, and your skiing etiquette will make a lasting impression for them. So here are a few other skiing etiquette rules that come directly from the Alta website and have nothing to do with my own personal opinion. These are things each person must be capable of doing on their own and/or rules they must abide by:
Get to and from the parking areas.
Properly put on and take off your ski equipment.
Get to, and through, the lift mazes and RFID gates.
Load, ride and unload the lifts safely.
Ski on appropriate trails and areas, control speed and return to base areas.
If you fall, get up and continue skiing.
Follow "Your Responsibility Code"
Always ski in control.
Skiers ahead of you have the right-of-way.
Stop in a safe place for you and others.
Whenever starting downhill or merging, look uphill and yield.
Use devices to help prevent runaway equipment.
Observe signs and warnings and keep off closed trails.
Know how to use the lifts safely.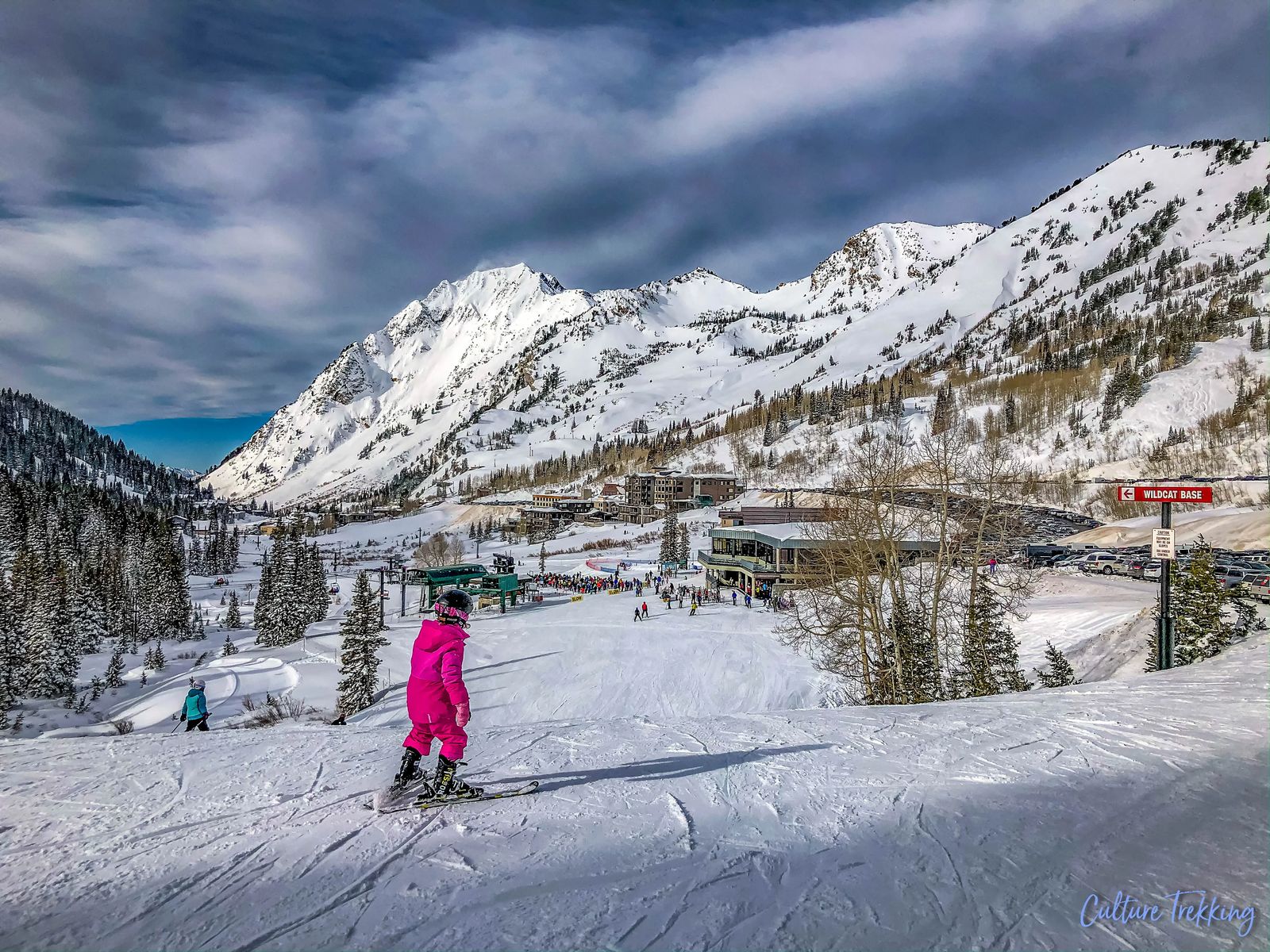 Best Runs for each level of skill
While Alta is known for its steep and extremely challenging vertical skiing, there are plenty of options of good runs for your whole party.
After taking a quick poll of frequent visitors this is what was suggested to me for the 'best runs' for each ski level and I have also included the top 8 steepest slopes at Alta.
Experienced/ expert
The couple at the coffee shop (who were from Colorado) and considered themselves experienced skiers raved about the High T. This is up the Collins lift with a bit of a hike across the steep terrain to the runs itself.
My guide, highly recommended the Sugar lift as this has loads of black diamond runs that he found incredibly fun.
Side Note: My guide, Mark has a son Dalton Mylar who has been skiing at Alta since he was 2 years old (now 16), and is being sponsored by Ski City and Booyahbamboo - so that alone made me believe him about the best ski runs.
Steepest Ski Runs
High Boy
Hourglass Shute
Gunsight
Eddie's High Nowhere
Baldy Shute
Cecret Shute
East Castle
Spiny Shute
Beginner
The best part about being a beginner is that for those on a budget a whole day at Alta is $56 if you just go skiing down the Sunnyside chairlift. It has plenty of blue and green runs and I feel is in one of the prettiest parts of Alta. I cannot recommend this lift enough for new skiers. Albion lift also has some great beginner runs off of it as well.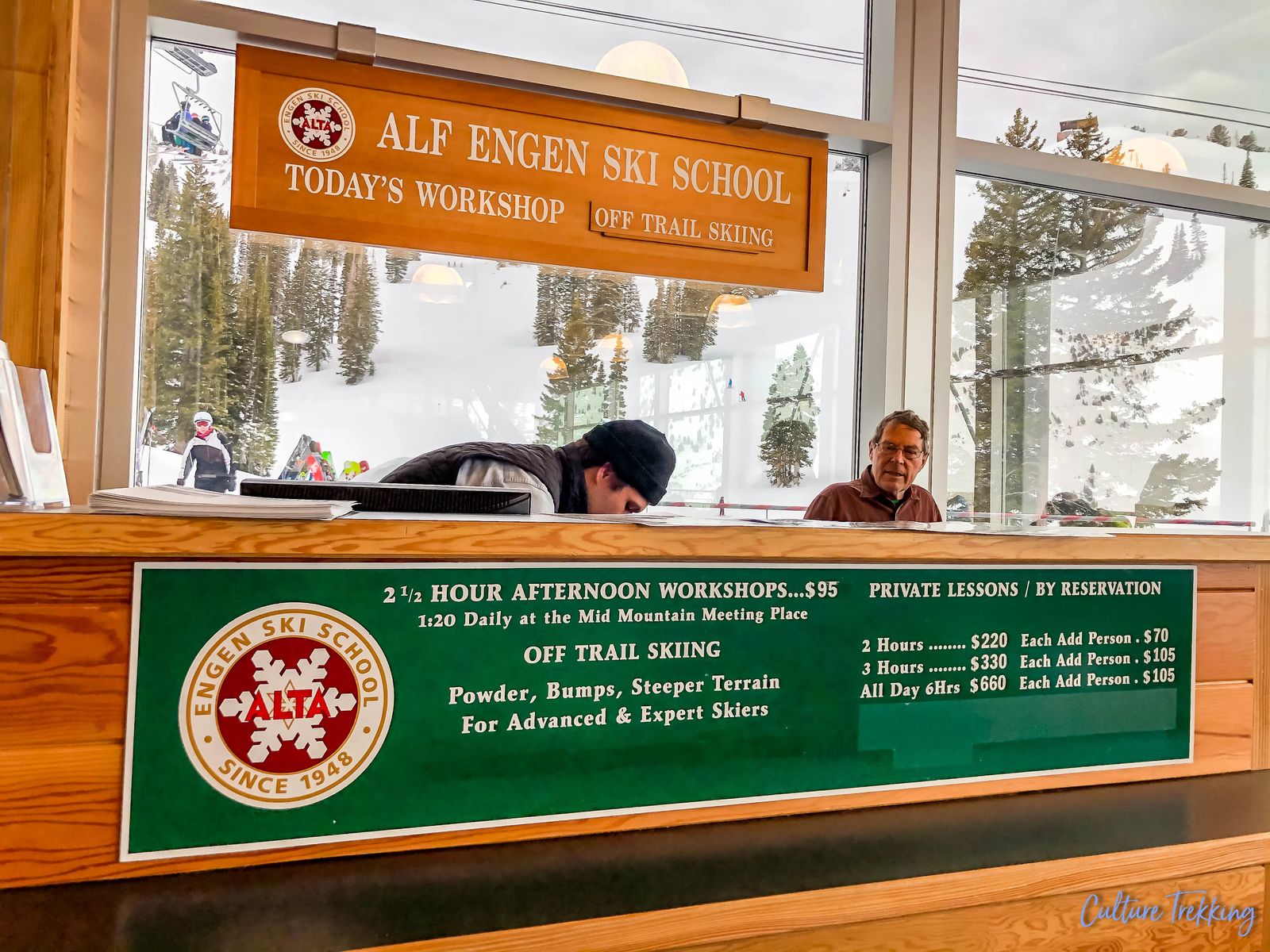 Alf ENgan Ski School
The ski school at Alta is actually named after an absolute ski legend in Utah, Alf Engan. His memory and memorabilia was placed into the Olympic Park Ski Musuem (which I also highly recommend visiting as well).
Alf Engen was a Norway native, and also the Ski School Director at Alta Ski Area for 40 years. Because of his ability to navigate the powdery slopes at some of the best ski slopes in the world (cough, cough Alta) - he was known as "The Father of the Powder Skiing Technique".
This man deserves to have something named after him given his illustrious skiing career. His resume includes being:
U.S. National Ski Jumping Champion 16 times
The only person to win the National 4-Way Skiing Championship (downhill, slalom, jumping and cross-country competition in 1940)
National Professional ski jumping champion from 1931-1935
Canadian and North American ski jumping champion in 1937
U.S. Open Slalom and Downhill champion in 1942
Member of the U.S. Olympic Ski Team in 1940
Coach of the U.S. Olympic Ski Team in 1948.
Alf was employed by the U.S. Forest Service as a technical advisor in the 1930s. In that capacity he assisted in the development of recreation areas in Utah, Idaho and Wyoming, such as Alta and Snowbasin, Utah, and Snow King Mountain in Jackson Hole, Wyoming.
A friend of mine, Jennifer Coleman from Coleman Concierge was a ski instructor at Alta for many years and this is what she had to say about the Alf Engen Ski School:
"The ski school there is extremely high caliber, I have taught at many ski schools across the Western United States and that one, is bar none, the toughest to get hired at. In order to even began teaching at the adult lineup you have to be almost fully certified, you have to be a level 2 out of 3."
This is yet another reason I feel Alta is the best Ski Resort in Utah, because of the caliber of teachers there. They also take into consideration that adults may want to get better in their skiing techniques as well and offer private and group lessons as well.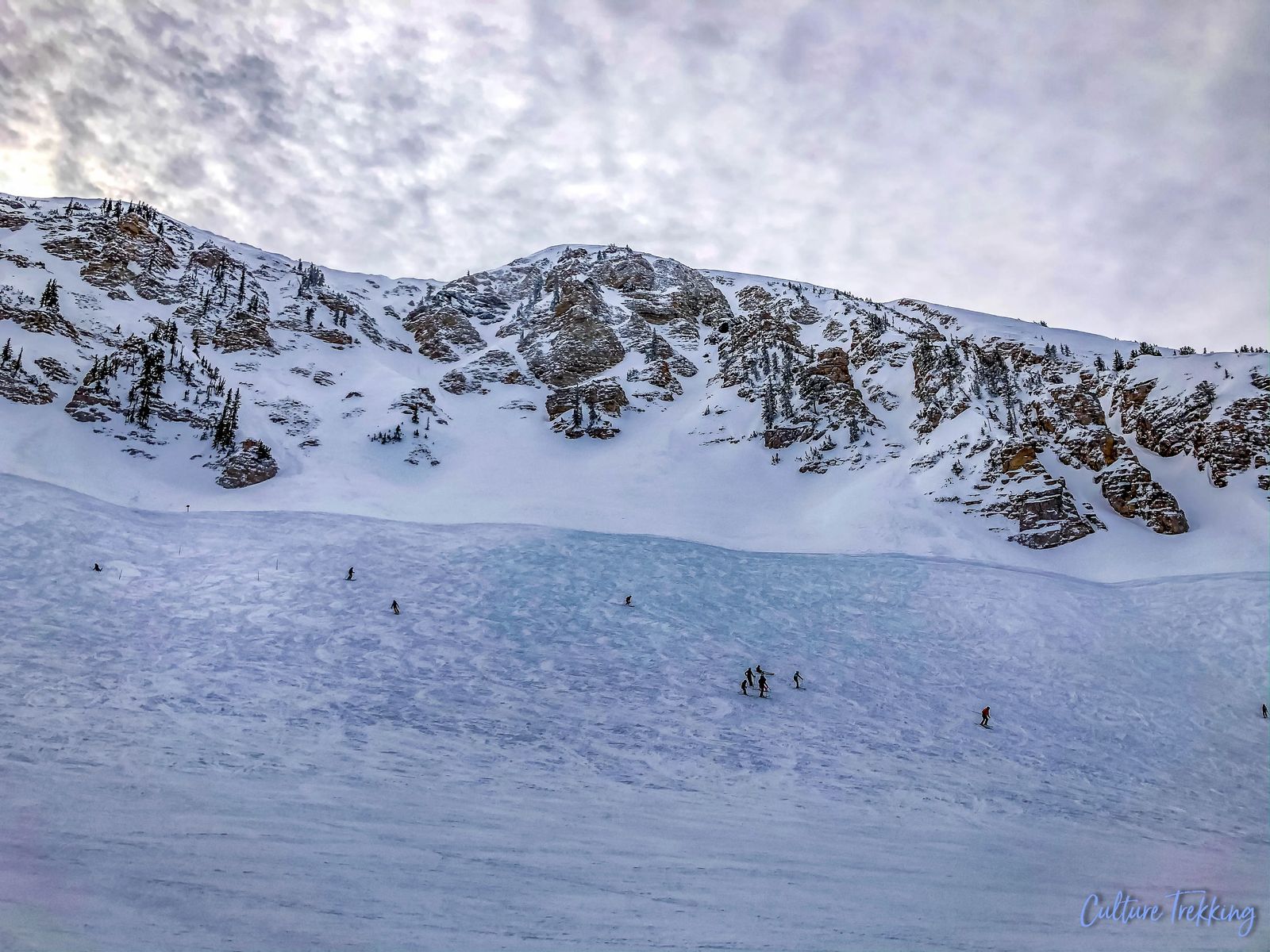 Major Mountains and Lake Effect Powder
This isn't just opinion, this is a scientific fact about why Alta is the best ski resort in Utah. Let's start with the number of mountain peaks you can ski down. There is Superior, Cardiff, Baldy, Sugar Loaf, and Devils Castle.
The Wasatch mountain range rises up along the east edge, and the Great Salt Lake is on the West. When winter storms blow in, the lake gives plenty of water to the storm system which because of the salt concentration the lake doesn't freeze. So by the time the storm systems blow through the mountains it creates this powdery snowflakes that can be up to 500 inches of snow per year. That is equivalant to about a foot of snow every 5 DAYS!!
The storms blow in from the North-Westernly flow providing a much more powdery snow than you would get at Brighton or Deer Valley. The density of the snow provides for EXCELLENT flotation on the skis where it isn't too dense and sticks together just enough to get traction on it.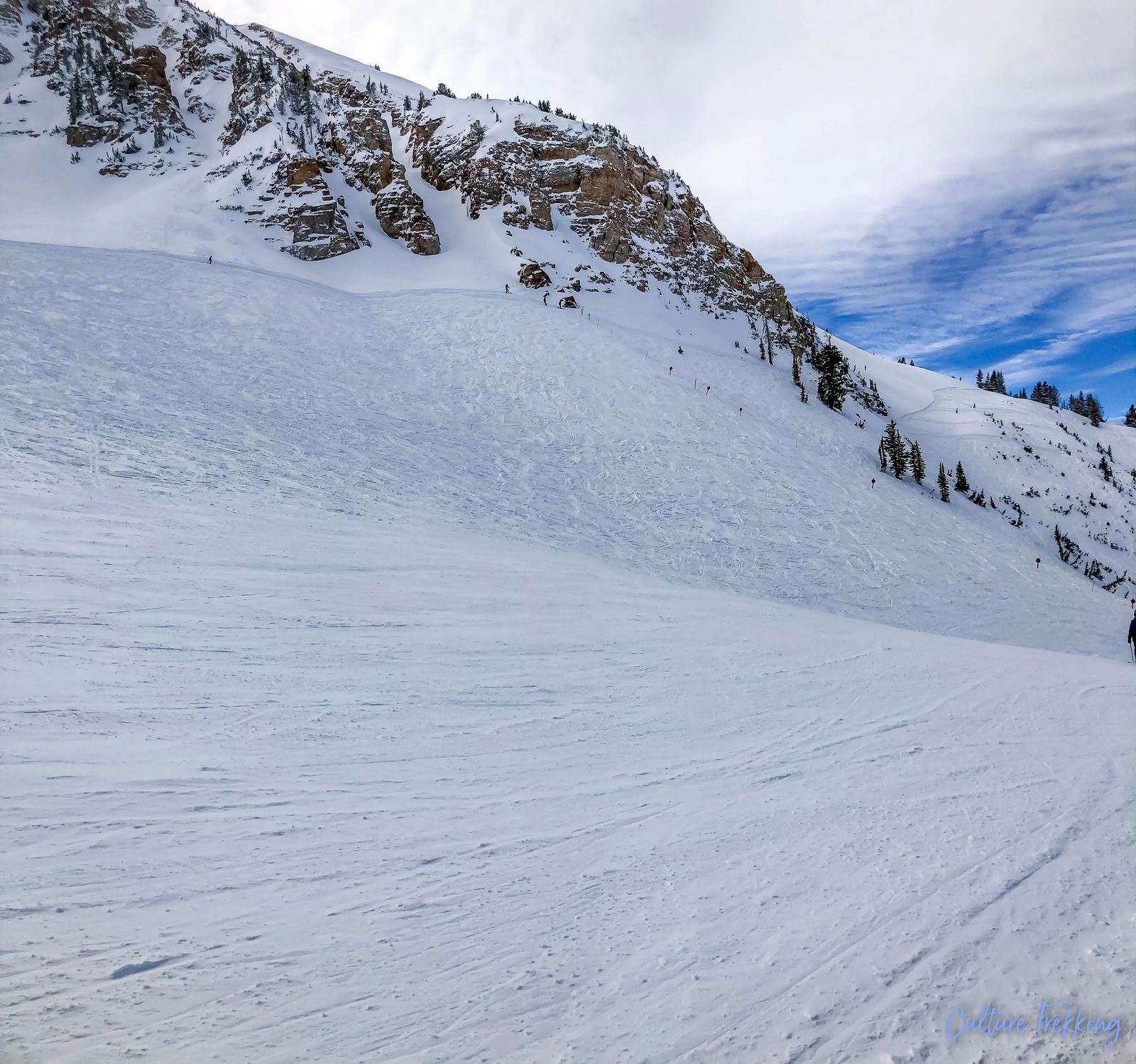 Cut the fluff, get natural
Alta has some of the best natural skiing in Utah. The ski resort itself is highly under-rated in Utah mostly because snowboarders aren't allowed. The natural skiing is so preserved it makes for high avalanche danger, but also deep powdery chutes along Mount Baldy.
The trees are spaced so perfectly that cutting, crossing, whizzing between them provides an adrenaline rush for those beginner to advanced skiers.
Alta cuts out all the fluff, except for their perfectly powdered snow, they don't do ski valets, they don't do excessive grooming of the trails, and haven't cut down a single tree to make a new run in over 50 years.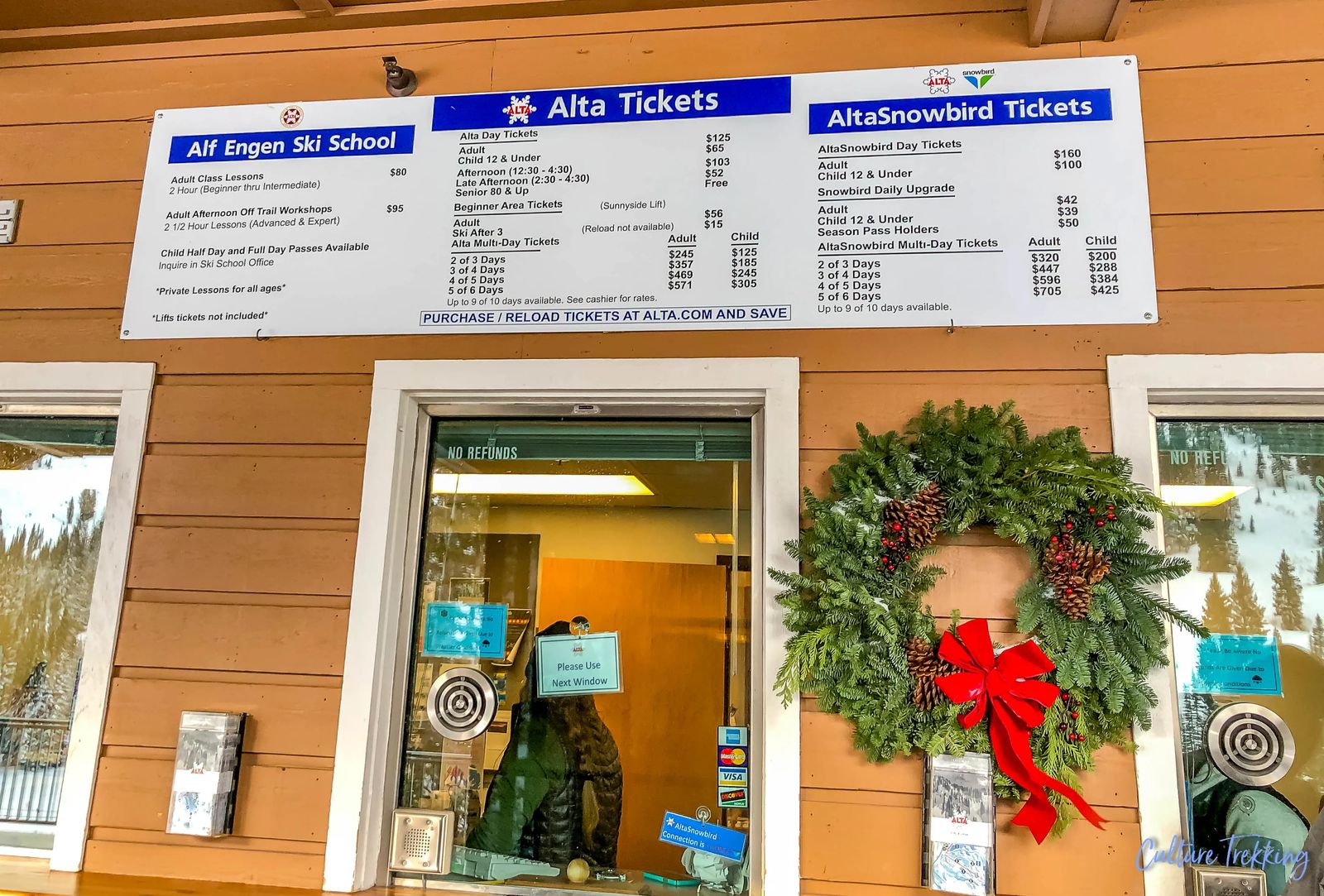 Now that I know I have lured you to the right side of the mountain, for skiing that is - what ticket do you buy? How do you plan your trip etc....
Tickets can be purchased online, or in person. If you are a local or plan on spending 14 days or more - then I would recommend getting a pass to the resort.
One of the best passes is the Ikon Pass, being local I had never actually heard about this pass until Mark mentioned it. This pass is a global pass, where the Ikon mountains are included throughout the world! You can go skiing year round at 41 different locations around the world. There are no blackout dates, there is unlimited skiing, and you can choose up to 5-7 locations of the 41 destinations on their list.
There is also the Mountain Collective Pass which includes 32 different mountains, with 2 days at each mountain resort on their list.
The next pass I recommend, is the season pass to Alta if you are a local or are planning on staying for the winter. This pass allows unlimited skiing, and they also have family, senior, and child passes available as well.
If you are on a budget, and don't have a large family to bring with you - they also have a 10 day pass but this must be bought Pre-Season.
If you are a beginner, or don't want to invest a ton of money into a pass if you are just getting into or back into skiing there are options for you as well. There is the beginner ticket, like I mentioned before that is only $56 to the Sunnyside chair lift. There is also the Pay as you go card, where instead of paying the full ticket price at the window, you pay %50 of the ticket cost whenever you feel like going. I feel this is a very viable option for those wanting to ski but are on a strict budget.
Ski resort food, have as good of a reputation as hospital food - but Alta is different. I know I keep saying this, but it is true & I wouldn't dedicate a complete article on Culture Trekking without truly believing it.
There are plenty of places to eat for every budget, every comfort level, and even with a spin of romance on the mountain if you so wish.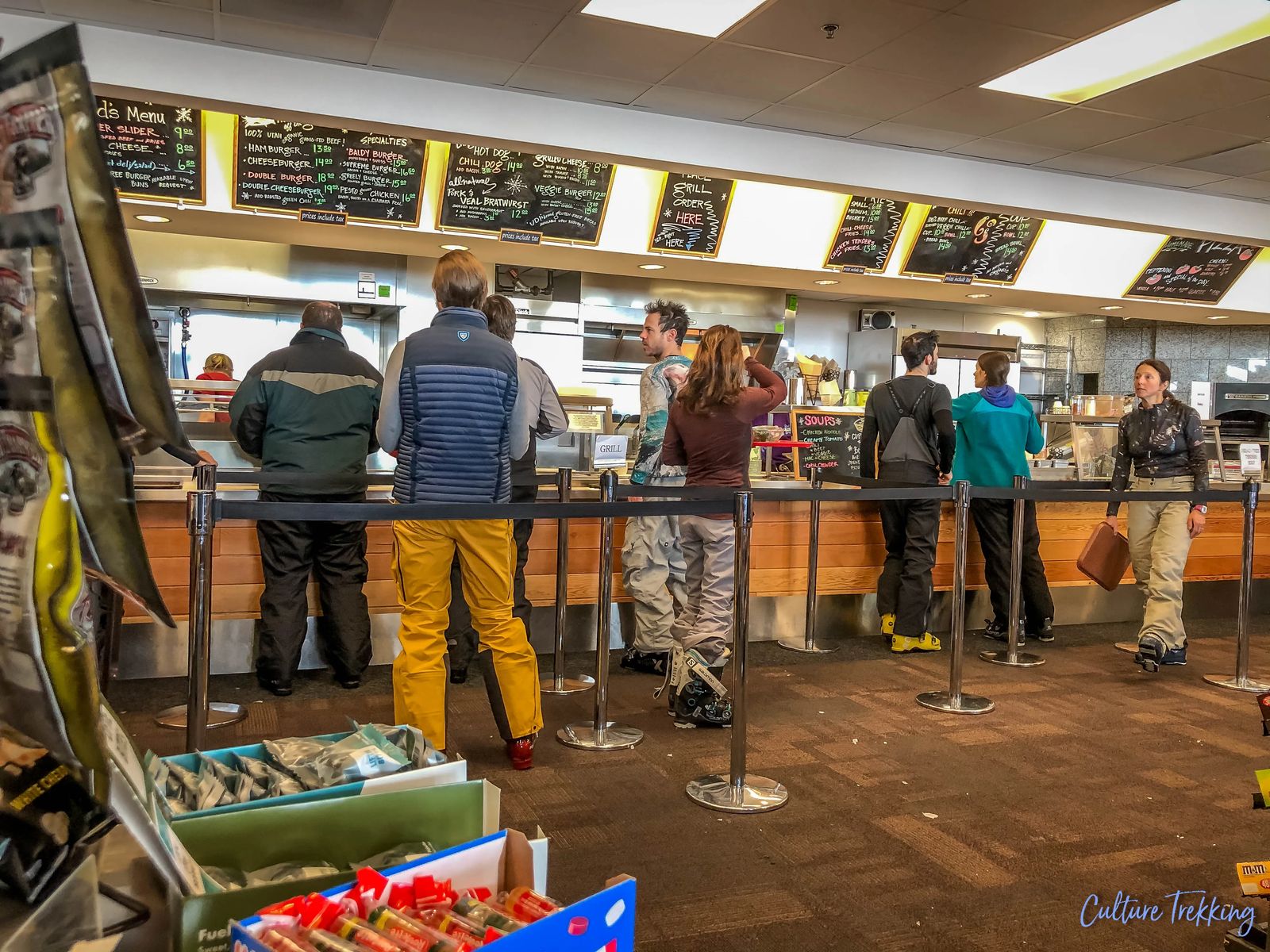 Budget Friendly
Albion Grill, Collins Cafe, or Alf's these are cafeteria style eating amenities available for those with large parties. There are places to refill your water bottle, and plenty of options for food. There are beers, vegan options, soups, salads, hamburgers and healthy options as well.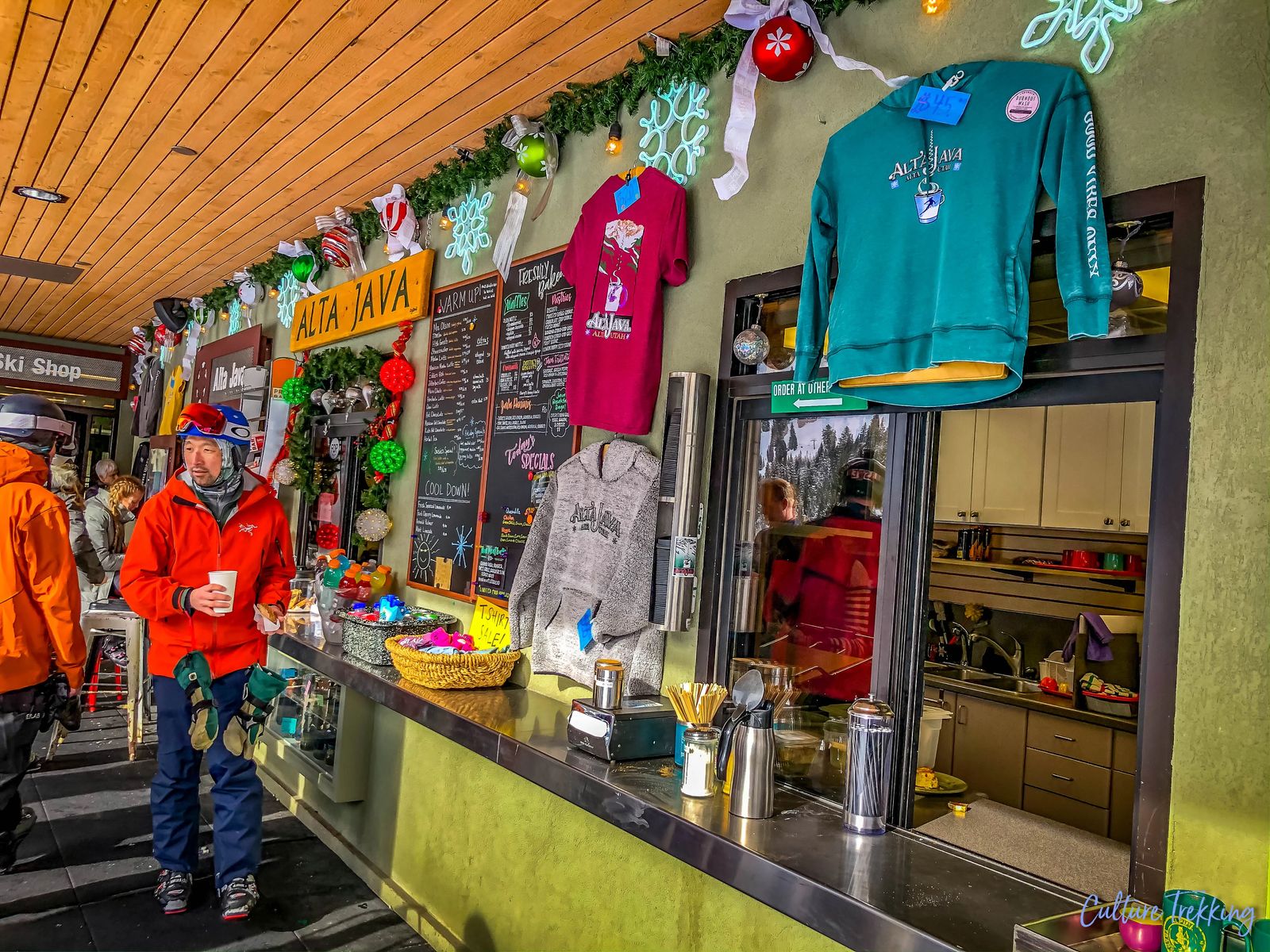 Coffee Shops
There are two different coffee shops, one at Watson's shelter (just below Collins Cafe and Collins Grill); the other is at by the Albion Ski School and shop called Alta-Java. They both have different menus and options for coffee.
I personally was drawn to Alta-Java because you can sit outside at their small tables, watching skiers come down the mountain. Sip your coffee, tea or other hot beverage of choice then when your ready, walk 5 steps and you are headed down the mountain on your skis again. I recommend getting Suzi's Special for your beverage.
The coffee shop at Watsons shelter can get a bit crowded and the seating is a bit sparse unless you go and sit out in the plastic chairs outside the shelter.
Restaurant
Yes, they have full blown white table cloth, take your ski's off and have slippers available to put on kind of restaurant. The food here is locally sourced, there are 3 chefs who come every year, and the menu changes seasonally.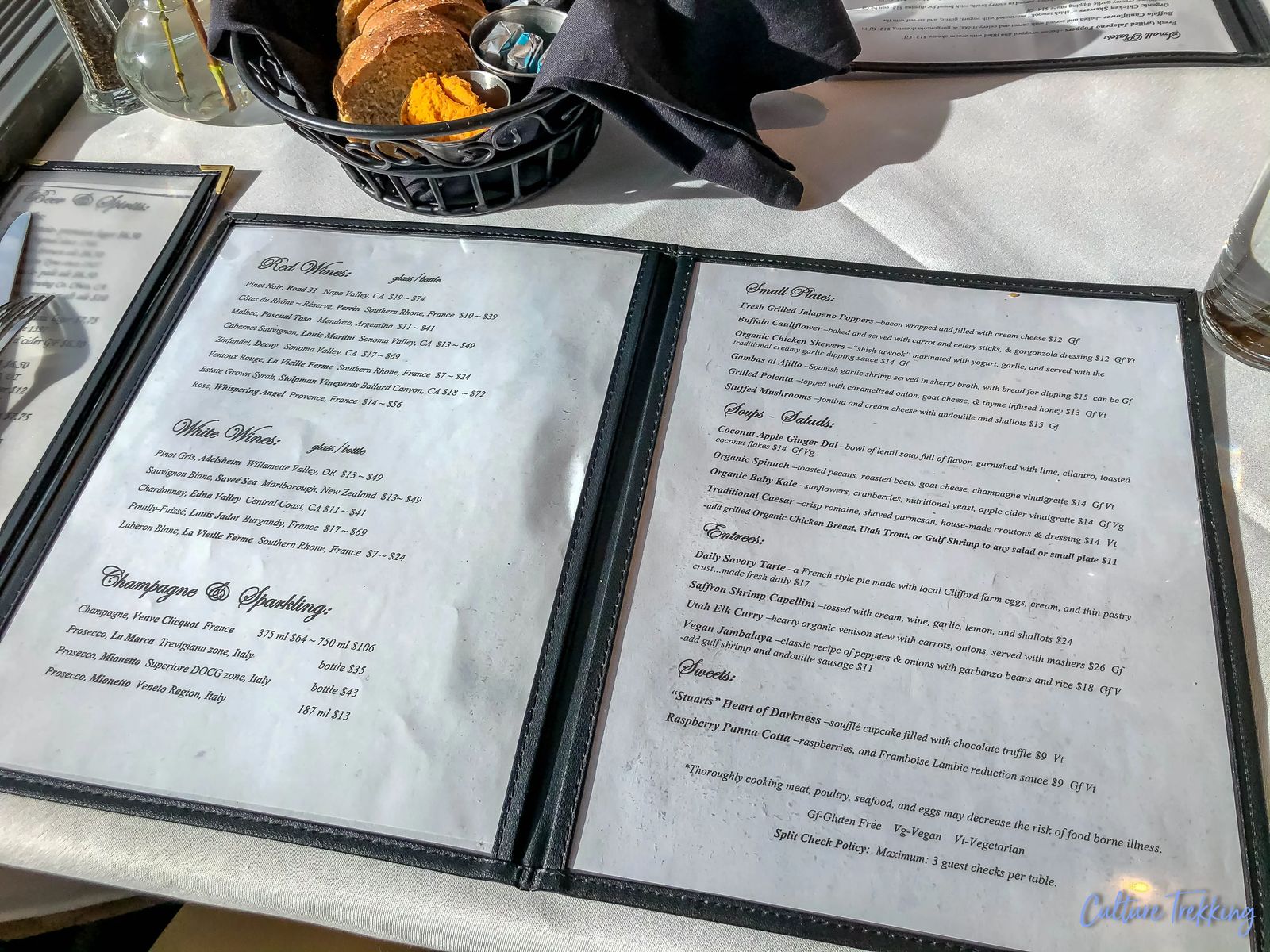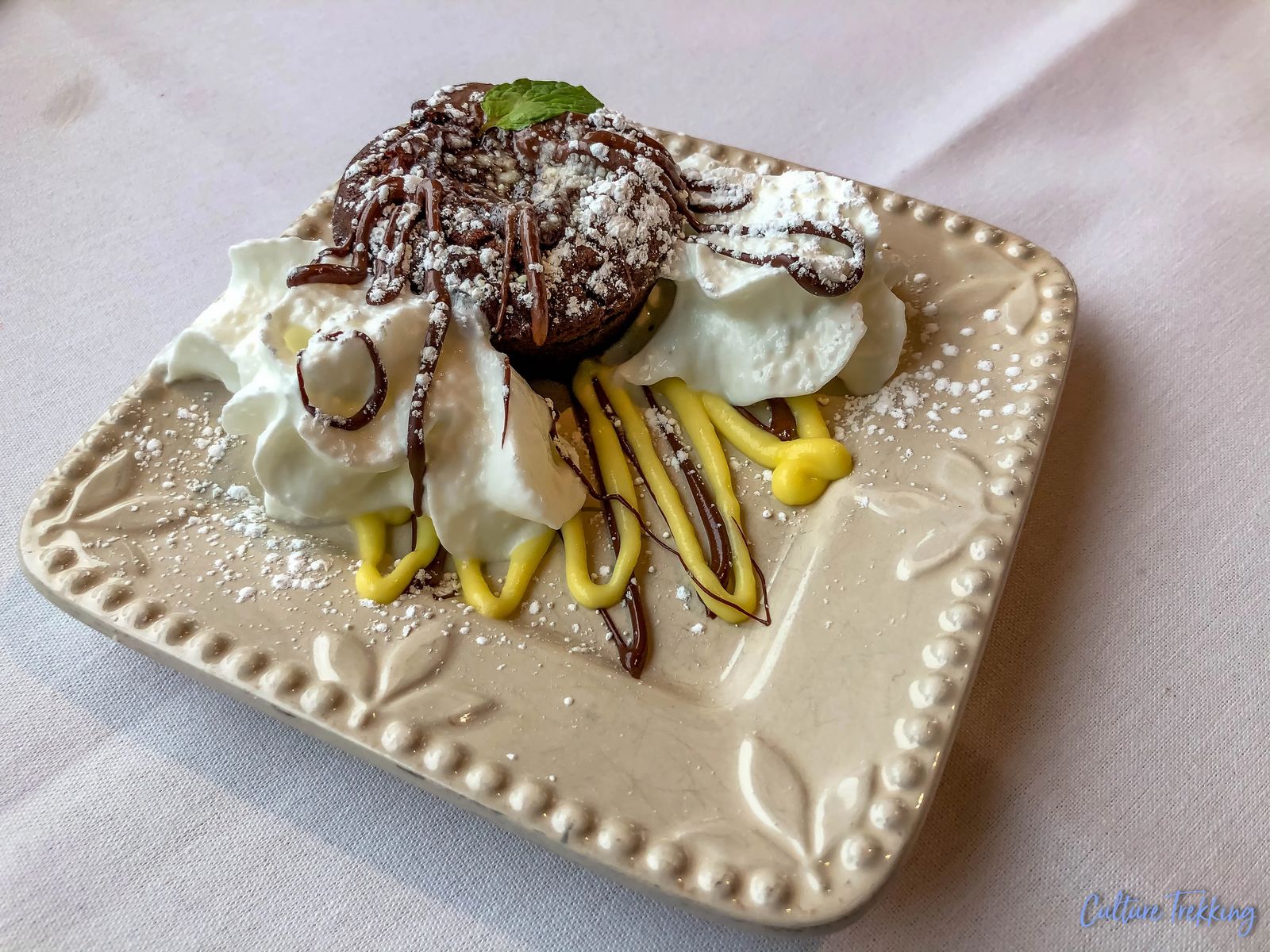 You can spend an hour resting, and becoming really romantic with your partner - or treat yourself to a fantastic meal with unbelievable views of the mountains.
Because the menu changes 2-3 times in a season, depending on supplies there is nothing I could specifically recommend because it may or may not be there when you go. I will however, go a bit more into detail about my honest opinion about the food so you have an idea of why you should go.
After taking us to the table, a waiter in a smart uniform greeted us and informed us of the specials for the day. He promptly took our order for drinks, and brought them out. There is a decent selection of wines, beers, champagnes and can be purchased by the glass or by the bottle.
They provide a small loaf of multigrain bread with a home-made specialty spread that is apparently top secret and very delicious.
Our first course included a Kale salad (also a secret receipe) that tasted of cumin, bit of nutmeg, apple cider vinegar, a lemon wedge, sunflower seeds, and dried cranberries. The kale was delicious and tasted flavorful and freshly cut.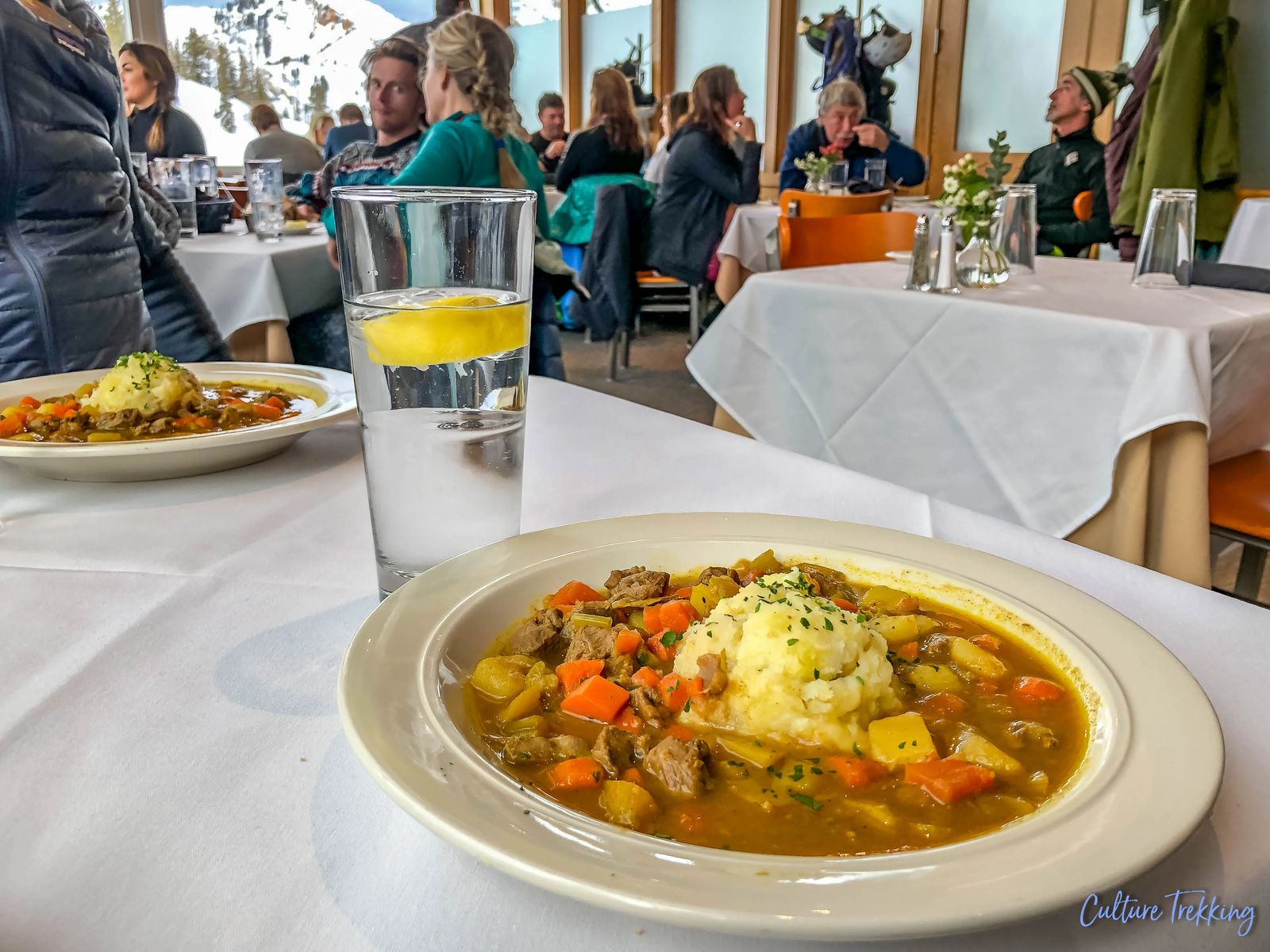 The main course was the Elk Curry Stew, which I was a bit nervous to try as I'm not a huge meat eater, but this was deletably delicious! The meat was tender and the best cuts of the meat, the vegetables (carrots, celery) weren't overcooked despite being in a stew - and the potatoes....omg. The potatoes were uniquely served as chunky masked potatoes in the center of the bowl.
The curry wasn't too spicy, the stew was hot and warmed up my cold legs from the 21F temperature outside. It was VERY filling though, and I could only eat about 1/2 of it. If I thought I could make it down the mountain with some tupperware I would have brought the leftovers home with me. I had to save room for desert though (per my waiters instructions).
They call the desert Stewart's heart of Darkness. It is a French recipe named after a UCLA doctor that comes to Alta to ski frequently. When pressed about why they tacked on 'heart of darkness' the answer was very vague, which made me laugh a little out loud. Mark protested and said he was actually a really nice guy, just wanted to give the desert an interesting name.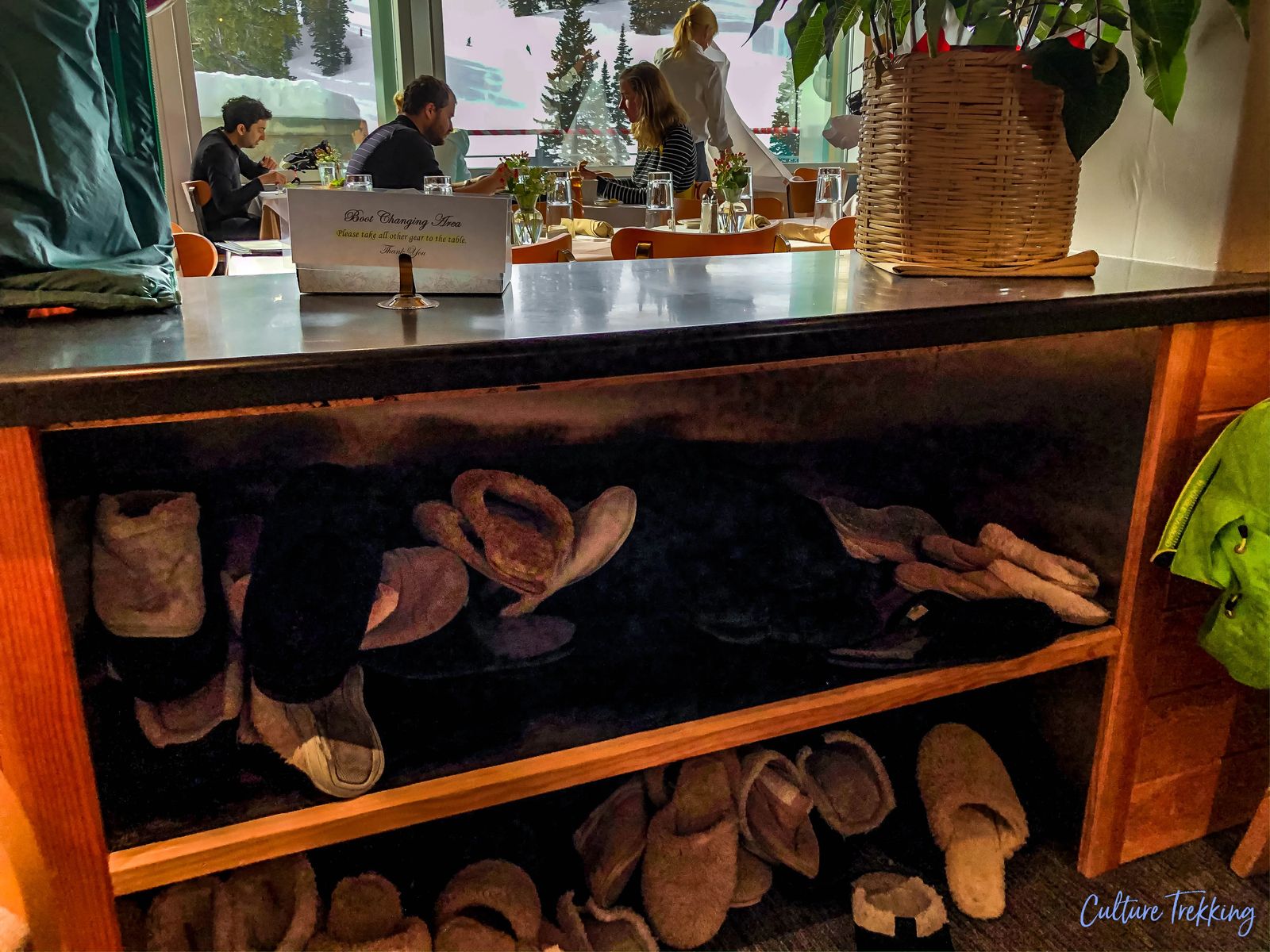 Because Salt Lake gets minimal snow compared to the nearly foot of snow every five days that Alta gets, it is easy to get up to the ski resort. There are UTA (public transport) buses that go up to all the ski resorts as well. If you are driving just be prepared to hit traffic early in the morning as this is the best time to go to get premiere parking.
There are certain perks for those that carpool and will discuss this in the sustainability section below.
If you want to just spend the time at Alta Ski Resort and not fight the traffic getting up there, then would suggest getting a group of friends and renting out a bed or a room. The beds are hostel style, and the rooms can run $800-$1000 a night. If you park for a week there, you may have to dig your car out of the snow by the time you leave so ask for a shovel (which most of the lodges will have).
These are VERY high end lodges with loads of amenities. I will try and visit some of these over this season and give you a little more detail on these later. The lodges have art for sale, experienced massage therapists available, and even a church down the street.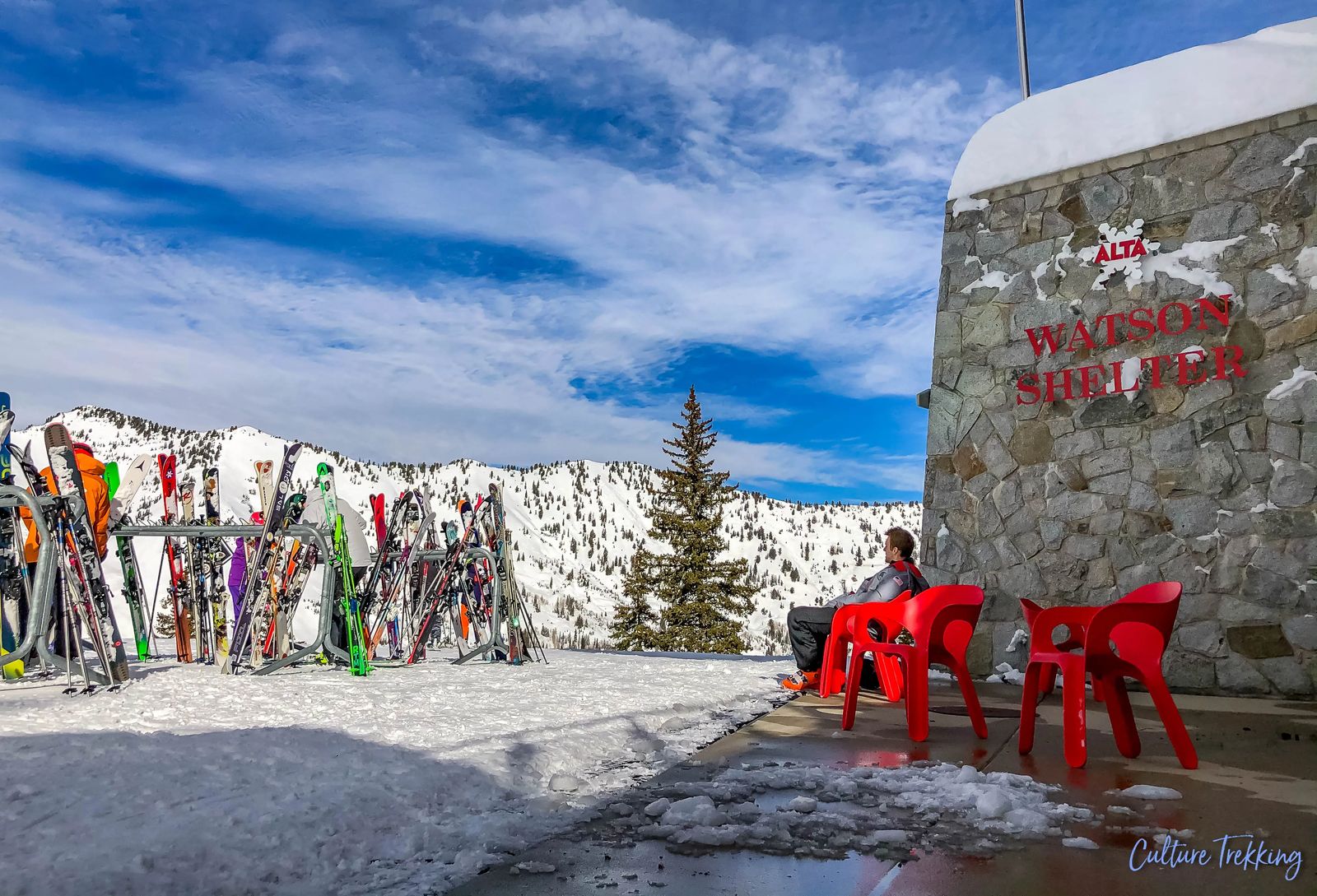 Sustainability and Environmental Protection At Alta
There are very few ski resorts out there that have a dedicated sustainability officer on staff. They have dedicated not only time, but a significant amount of resources to decrease their carbon footprint and help the land look pristine not just in winter but also in summer.
Alta alone, planted over 120,000 seedlings in 2019! They plant native flowers, have rangers that patrol the area to keep guests on the trail.
For skiing if you are carpooling, Alta has dedicated 25% of their parking lot to those who carpool. This is a huge motivator as the parking lot at Alta can fill up very quickly.
There are naturalist tours in both the summer and to help children learn about the wildlife and how to responsibly care for the environment.
This is the beautiful wildflower festival they hold in the summer. The efforts on their part to preserve the natural raw beauty is why there are so many flowers. If you go during the summertime here, please do not veer off the trail as this packs down the earth and can prevent wild flowers from growing there for decades.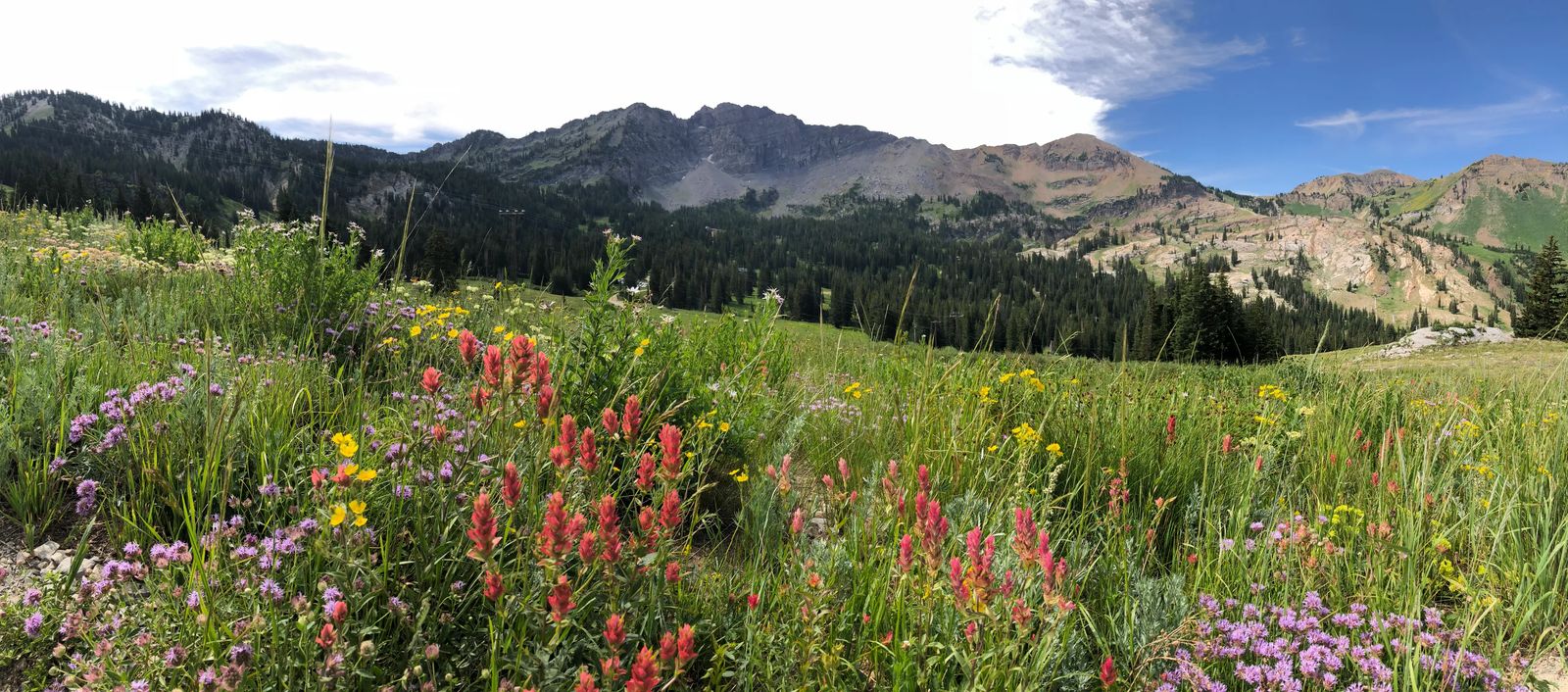 What about food waste? There was a very successful two month pilot program launched in 2019 to divert food waste from the land fills. The food waste is collected, and taken to Wasatch Resource Recovery food digester where food is composted and turned into clean biogas.
In just two months Alta managed to divert 3.2 tons of waste from the landfill area. This resulted in 1 ton of CH4 and two tons of CO2 being released into the atmosphere. While they are still trying to make the program run a bit smoother, there is a lot of excitement with the staff on the potential of going green for 2020.
There are three buildings with over 80 solar panels installed on them, two of these buildings are LEED certified.
All their cups and cutlery are reusable, I literally couldn't find a straw anywhere (GOD BLESS YOU ALTA), and there are plenty of water stations to refill your reusable water bottle.
Any company that makes this much effort in sustainability and contributing to preserving the natural heritage and outdoor spaces in Utah should be applauded and supported.
This Is The Best Ski Resort In Utah
Because of the caliber of ski instructors, the perfect placement of optimal powdery conditions the entire year, delicious food, luxury lodges, dedication to keeping the environment protected, emphasizing ski etiquette; and the multiple layers of challenging trails for every skier skill level is why I truly believe Alta is the BEST ski resort not just in Utah but in the world.
Would you agree?
Like it? Pin it! Sharing is Caring!