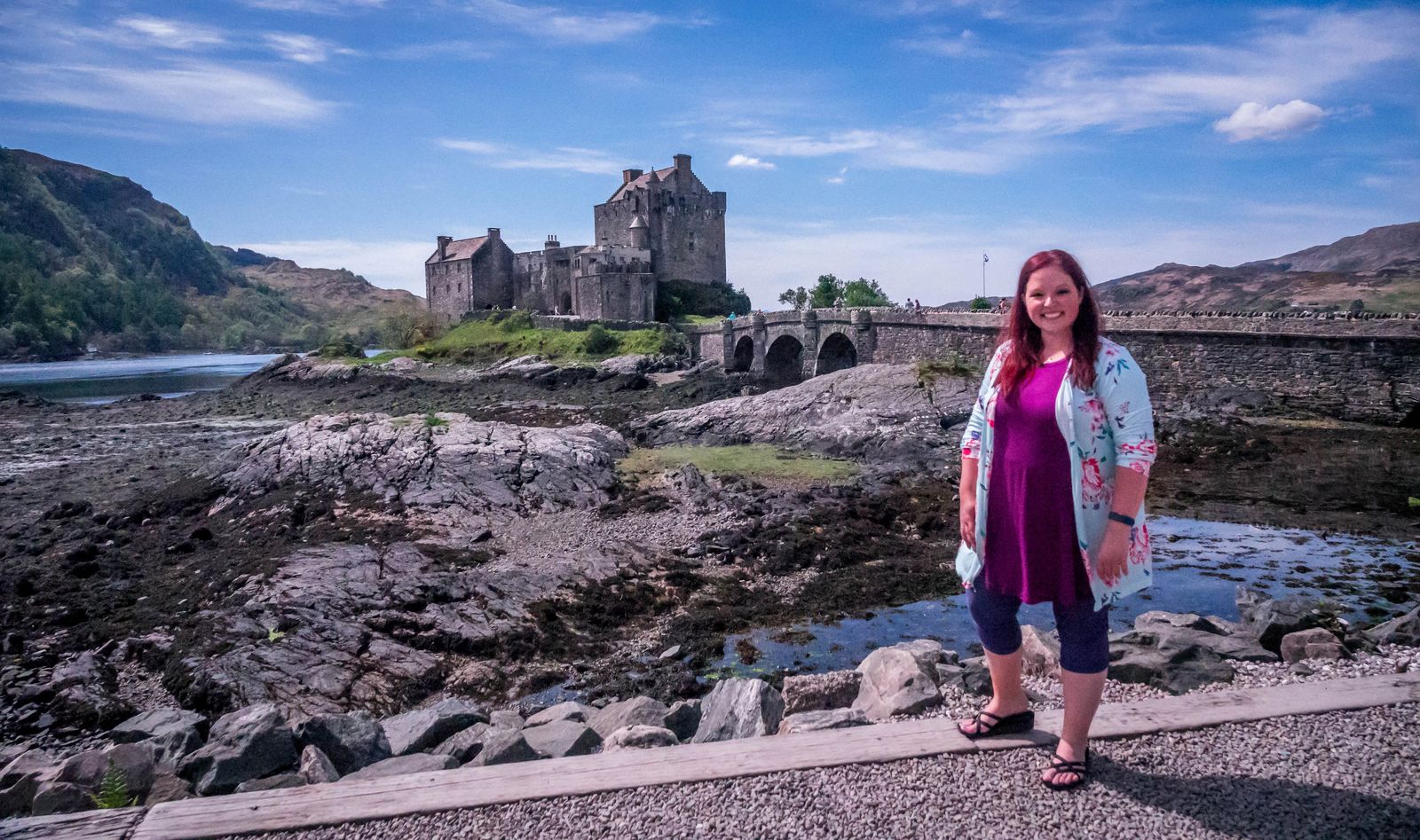 Eliean Donan Castle Is It Worth It?
I really struggled to write this article about Eliean Donan Castle for various reasons, but don't want to taint your view until I have given you all the facts. So I tried to be very objective in my approach in writing this. While some may love the history of the castle, others may have personal ties to it. For me, I could take it or leave it when it came to visiting Eliean Donan Castle. So take my opinion with a grain of salt, and decide for yourself if this unique place in Scotland is worth your visit.
Getting to Eilean Donan Castle
While it says it is only a four-hour drive to get there, the roads in Scotland are not always the friendliest. I don't mean the drivers are rude, what I mean is the roads have loads of potholes. There are also narrow passes where only one car can pass at a time and wind around all the lochs and mountain passes.
If this isn't bad enough, for my American driving friends, you have to drive on the left side of the road which is completely discombobulating. It takes a lot of concentration when trying to make turns, or navigate the roundabouts. While the scenery is stunning along the way, the closer you get to the parks, the more your views are blocked off by trees and underbrush.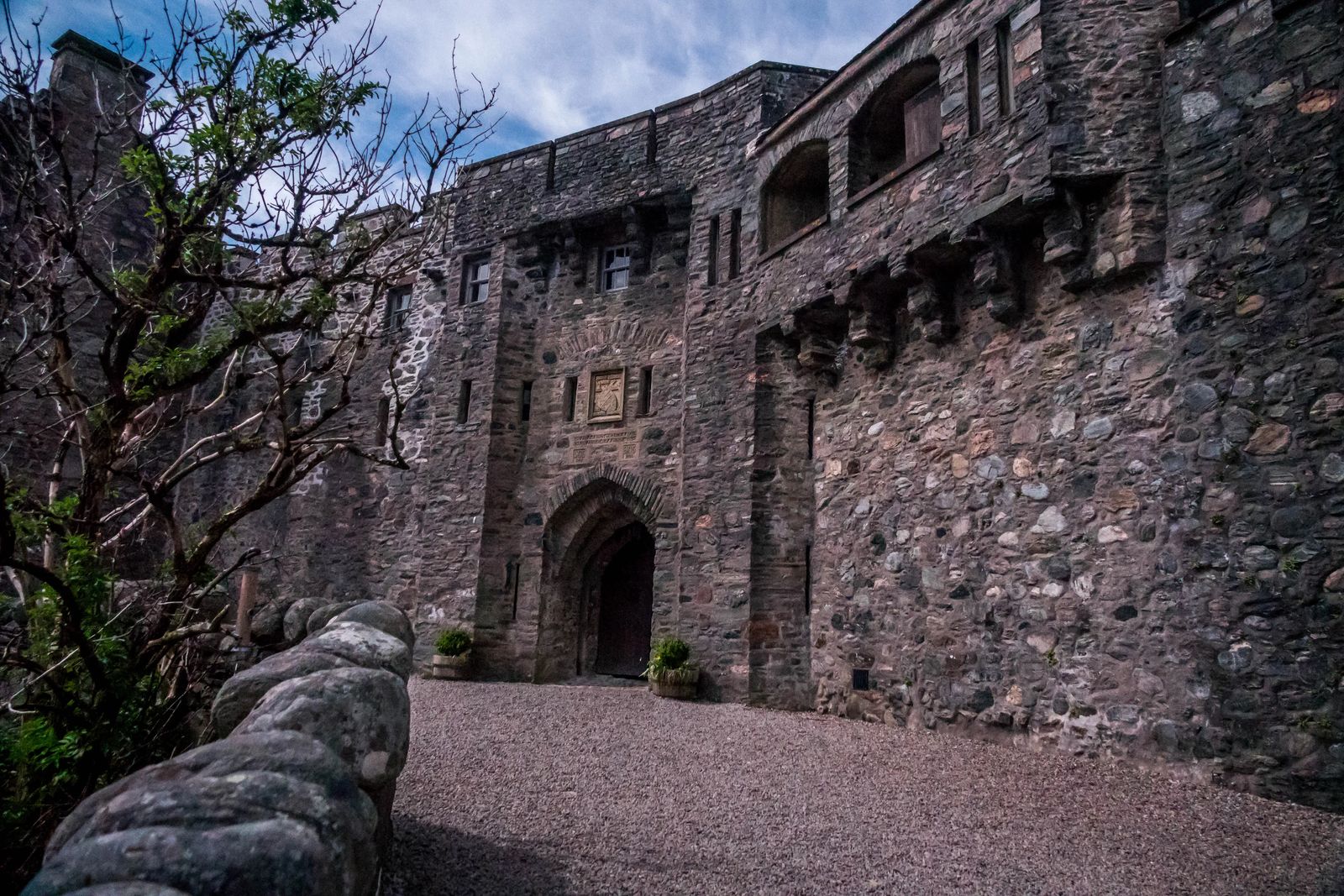 It's fun to think about how the Scottish Highlander men would hide in that underbrush and in the trees from the British. If you haven't seen the show Outlander, you should, it paints a realistic picture of what life was like in the Highlands. I even did the Outlander Self-Guided Tour while I was in Scotland. It was my first time visiting a country and purposefully visiting shooting locations for TV shows, and movies. Did you know what Eilean Donan was featured in several movies? Here are a few it has been featured in:
 Bonnie Prince Charlie starring David Niven (1948)
The Master of Ballantrae starring Errol Flynn (1953)
The New Avengers (1976)
Highlander (1986)
Loch Ness (1996)
James Bond – The World is Not Enough (1999)
BBC One Television Identity (1997 – 2002)
There is about a good 45-minute stretch of road, however, that is quite barren and VERY boring. For those of you who know that stretch of road between St. George Utah and Las Vegas.....its almost as boring as that is.....YAWN. After a long drive, you round the corner by the shrinking lake, you can see Eilean Donan Castle.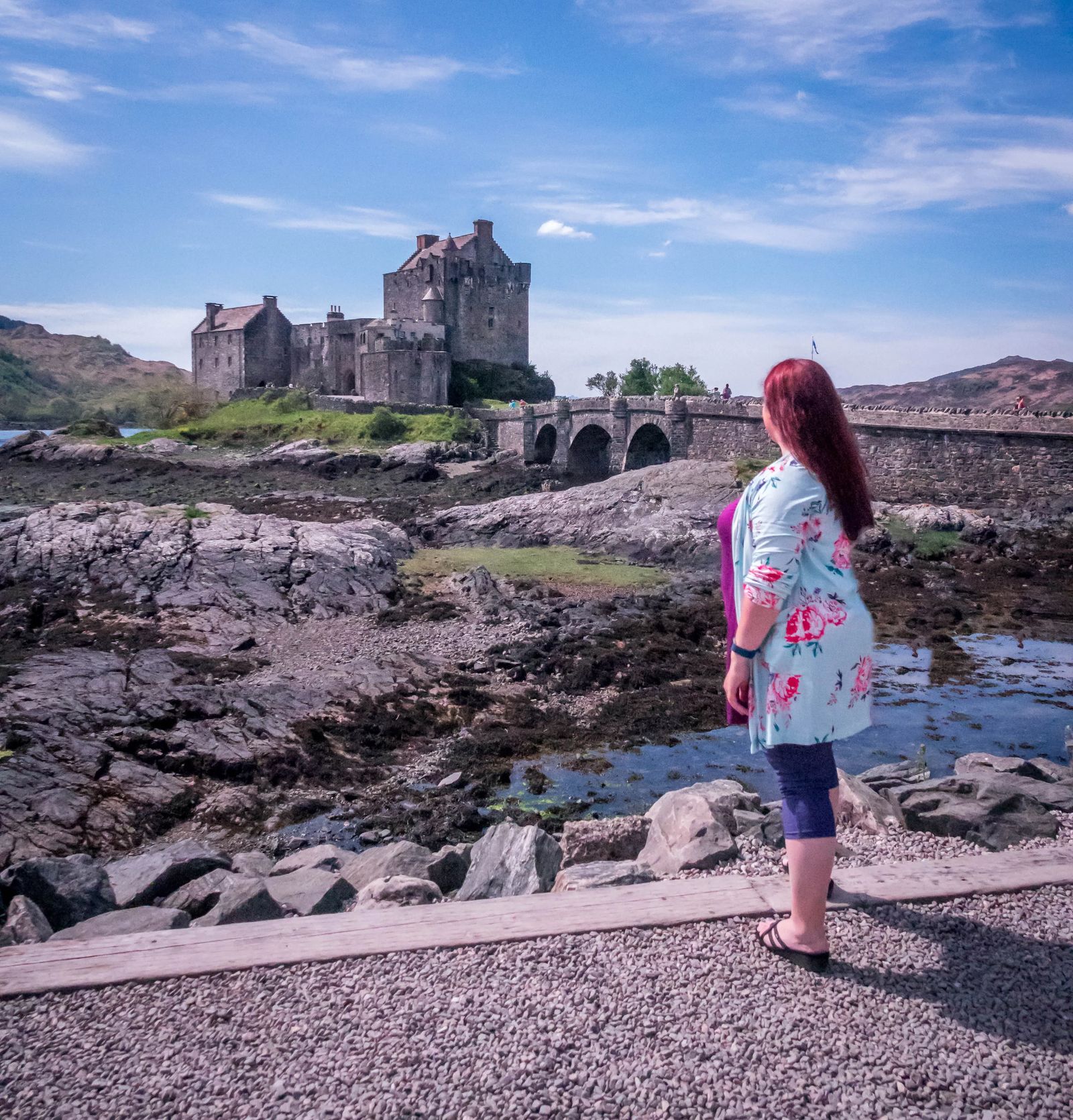 Parking and Tourists
There is plenty of parking for all to partake in this iconic castle. That means that about 8 buses can fit in this place, and the hoards pour onto the walkway to the castle. There are bathrooms available once you get there, they are clean and heated, but very small for the number of people there. A guard sits in his small wooden hut, looking quite sullenly at all the tourists coming in. Stop and talk to him, he is quite nice and warmly welcomes the conversation. I can't imagine how boring it must be to sit there day after day, I would like the company as well.
Buying the tickets
You must buy your ticket in the strategically placed, and very overpriced gift shop. The only thing I bought was a pin to prove I had been there, that cost about 3.99 pounds......yep.....see what I mean. Tickets to get into the castle are Adults £7.50 , Family (2 Adults + 3 Children Age 5-15) £20.00 Visit the Eilean Donan Website for opening times, closing times and group discounts.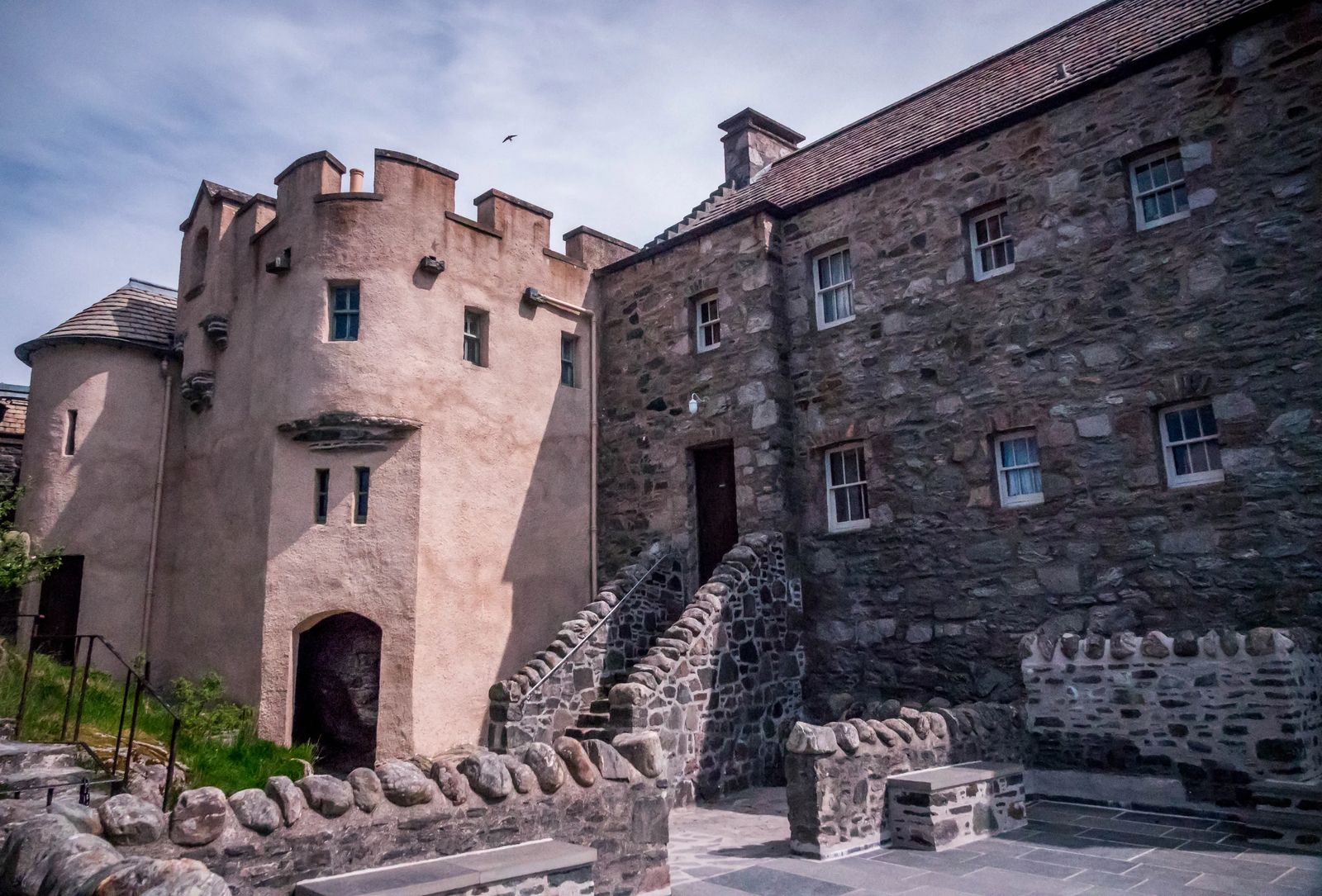 The Grounds and the Views
The views of the Castle from the Parking lot are some of the best photos you are going to get of the castle. The roads are too busy to stop on the way to the castle, and the pull-outs that are available are heavily saturated with tourists with the same ideas. I visited Eilean Donan about 3 years ago for the first time, and it was busy. There were several areas in Scotland on this that I felt were swarming with tourists compared to when I was last there, this castle was one of them. There was a waterfall on the way to Eilean Donan that was so crowded, we couldn't turn our car around, and had to back out into the busy road to get out of the parking area. It was so crowded we ended up just leaving, muttering that it wasn't even worth the hassle of trying to fight everyone to see the waterfall. Maybe this is what set the tone for the visit to Eilean Donan, but I distinctly remember feeling this same way the first time I visited the castle. The only reason I was coming back here, was because my roommate Bree had not seen it, and was truly looking forward to it. We are both of Scottish descent and I felt it would be wrong to veto her getting to form her own opinion about the place.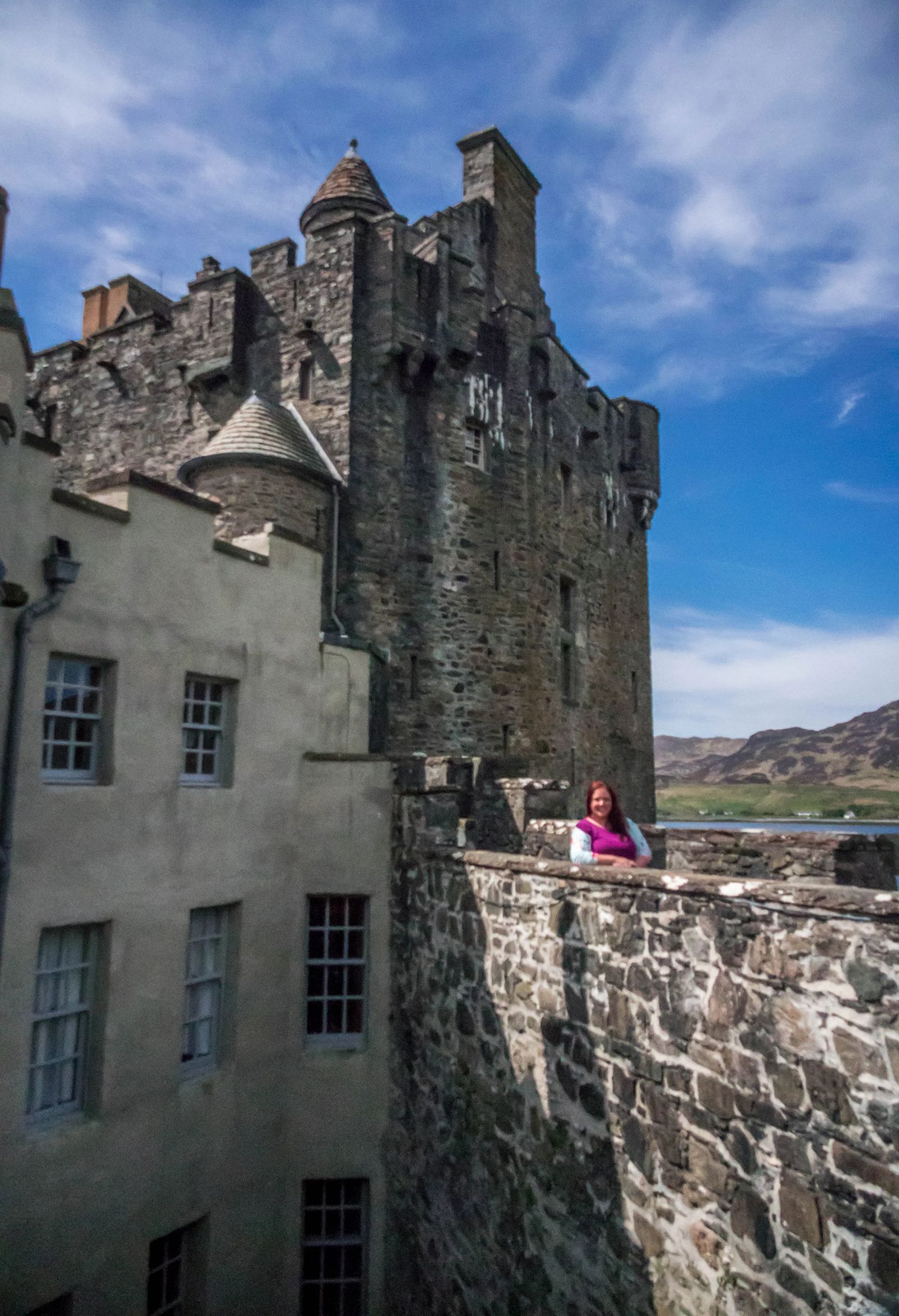 The History of the Castle
Some say that this castle was named for an Irish Bishop Donan who came and established a community here. Others say there were no houses or fortifications built on Donan Island until the 13th century to protect the area from Viking raiders. It has the perfect location for a defensive position and controlled the main water gateway to other areas of the Scottish Highlands. It has changed significantly over the centuries but was primarily used as a defensive fortification.
It was so widely known as an indestructible stronghold that it played a role in the Jacobite rebellions, which ultimately led to its ruin and destruction. I won't get into the details here, but the fortification was lost to the British, and the castle laid in ruins for over 200 years. It wasn't until 1911 that the island was bought by Lt Colonel John Macrae-Gilstrap along with his friend (another Macrae), who spent the next 20 years rebuilding the castle.
The Macrae's are now the rightful owners of the castle, and much of what you see today is due to their efforts. While the history is important, there was barely a shell left for the Macrae's to build from.....so while it looks like an ancient fortification, it is in fact, quite new compared to other castles in Scotland.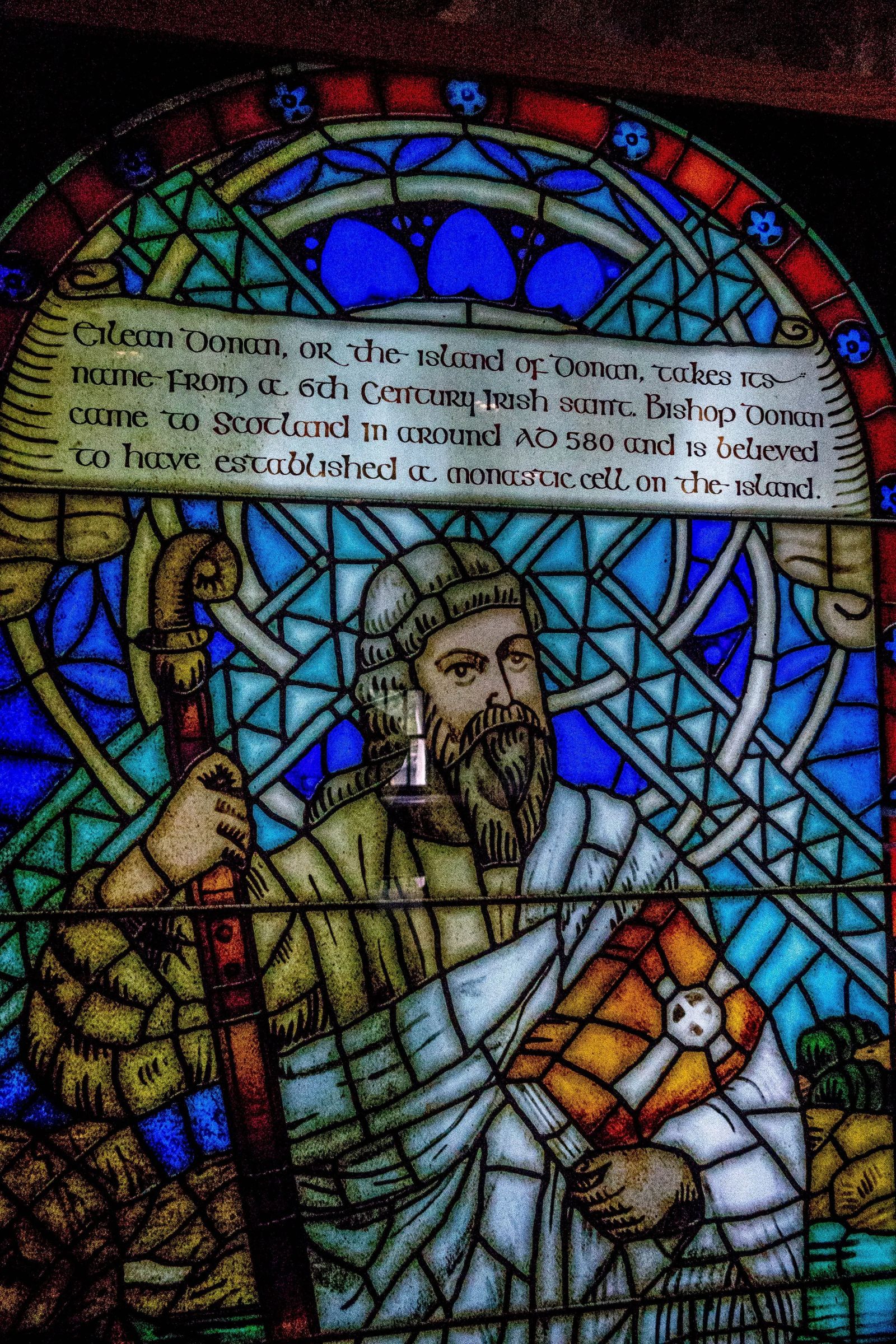 The Castle Itself
There are tiny balconies, cute little rooms for visitors, bathrooms, and the dining room filled with all the Macrae's most cherished memorabilia. You are not allowed to take photos within the castle, so I don't have much to show you in that respect. You get to wander through a few rooms that look like normal rooms to me.
The best part is the dining hall, with stag heads, family crests, and royal trinkets in glass boxes along the sides of the walls. There is castle staff to watch your every move, and there is nowhere to sit. So with how many people who swarm into this place, it makes it a little difficult to get around. As you make your way outside, you can see the tiny ramparts where the men would have defended the walls - ya have to turn sideways and squeeze through in order to make it.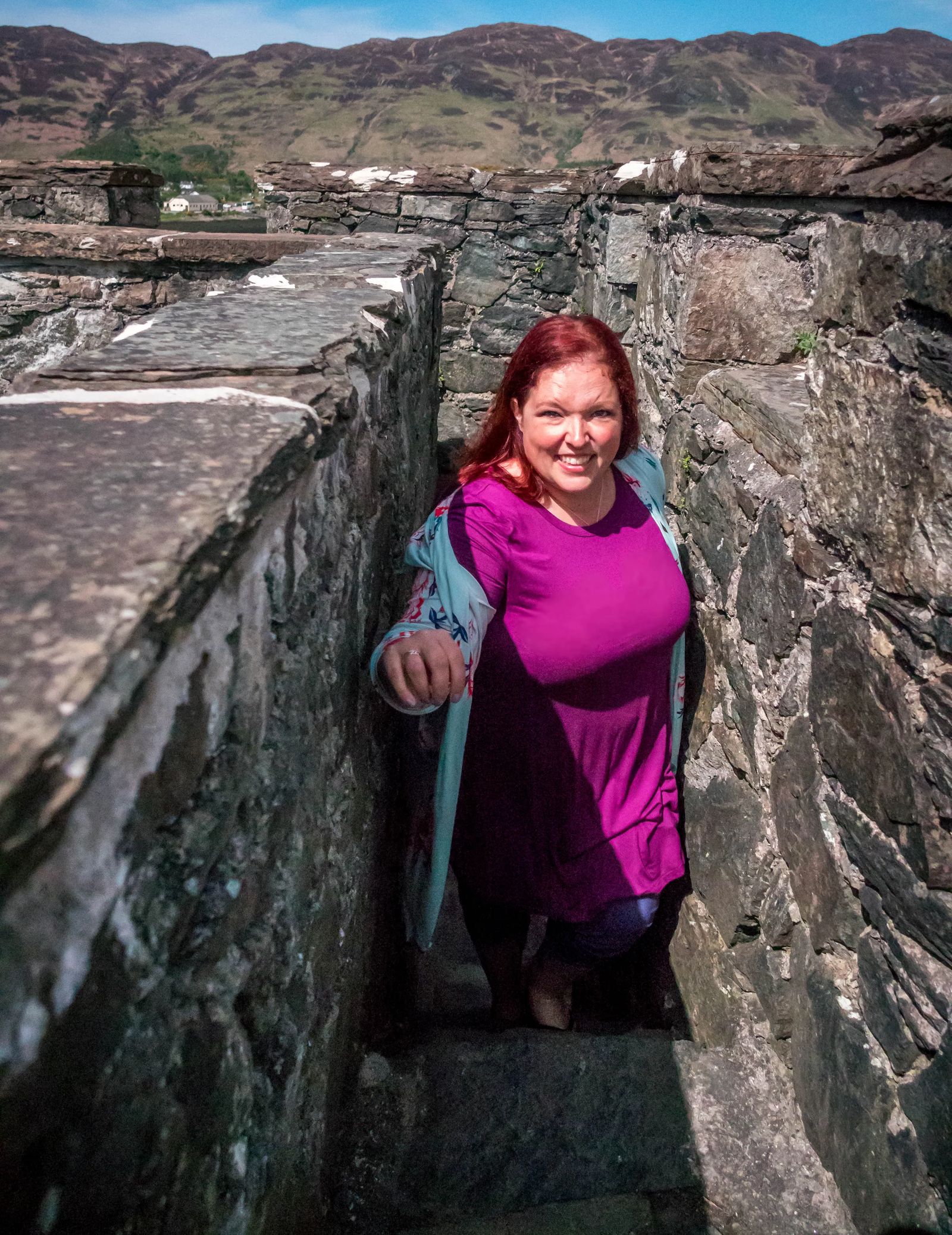 I cursed a little as I could not figure out how burly broad-shouldered men in uniform, with guns, were able to maneuver around these small spaces. If you wander out back, you will see the patio where many a bonnie bride is wed and take their cherished photos. The views from the back of the Castle are really quite lovely, and kind of saved this from being a complete bust for me personally.
Is Eilean Donan Worth Visiting?
After all of this, I hope it paints a clearer picture for you of what to expect when visiting Eilean Donan Castle. While it has been featured in several movies, is often shown as the centerpiece for many Scottish marketing schemes.....I just don't think the drive is worth it. If you are driving near the area, stop and take a few photos, but don't pay the money to go in, when you can get just as good, if not better photos from the parking lot.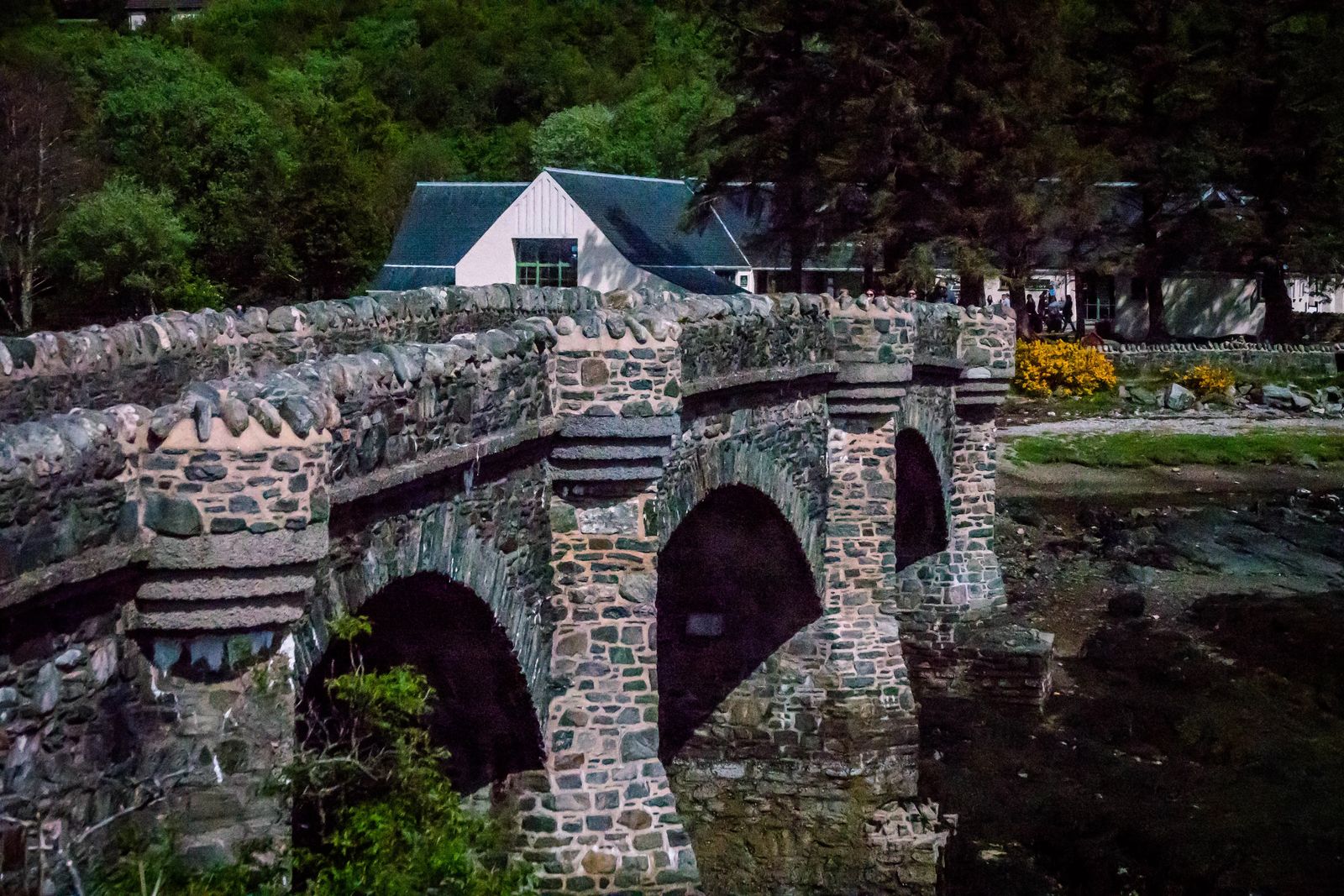 You pay about $10 to go and walk around a home, essentially, that was built in 1932. There are older houses in my hometown to be honest. If you think I just have a sour attitude about it, just ask my friend, even she said it wasn't really worth it. Luckily, we were just passing through as we were going to see Cawdor Castle that has ties to Macbeth and a thorn tree in the basement; Dunrobin Castle a French-built Chateau in the Northern Highlands on the NC 500; the Fairy Glen, Sligachan Bridge, the Devils Pulpit, and Culloden field. I feel these are the places that truly represent the Scottish Spirit, teach visitors the legends and folklore of old, and give you a much better sense of what medieval life was like with the history deeply intertwined within them.
Where to Stay Near Eilean Donan