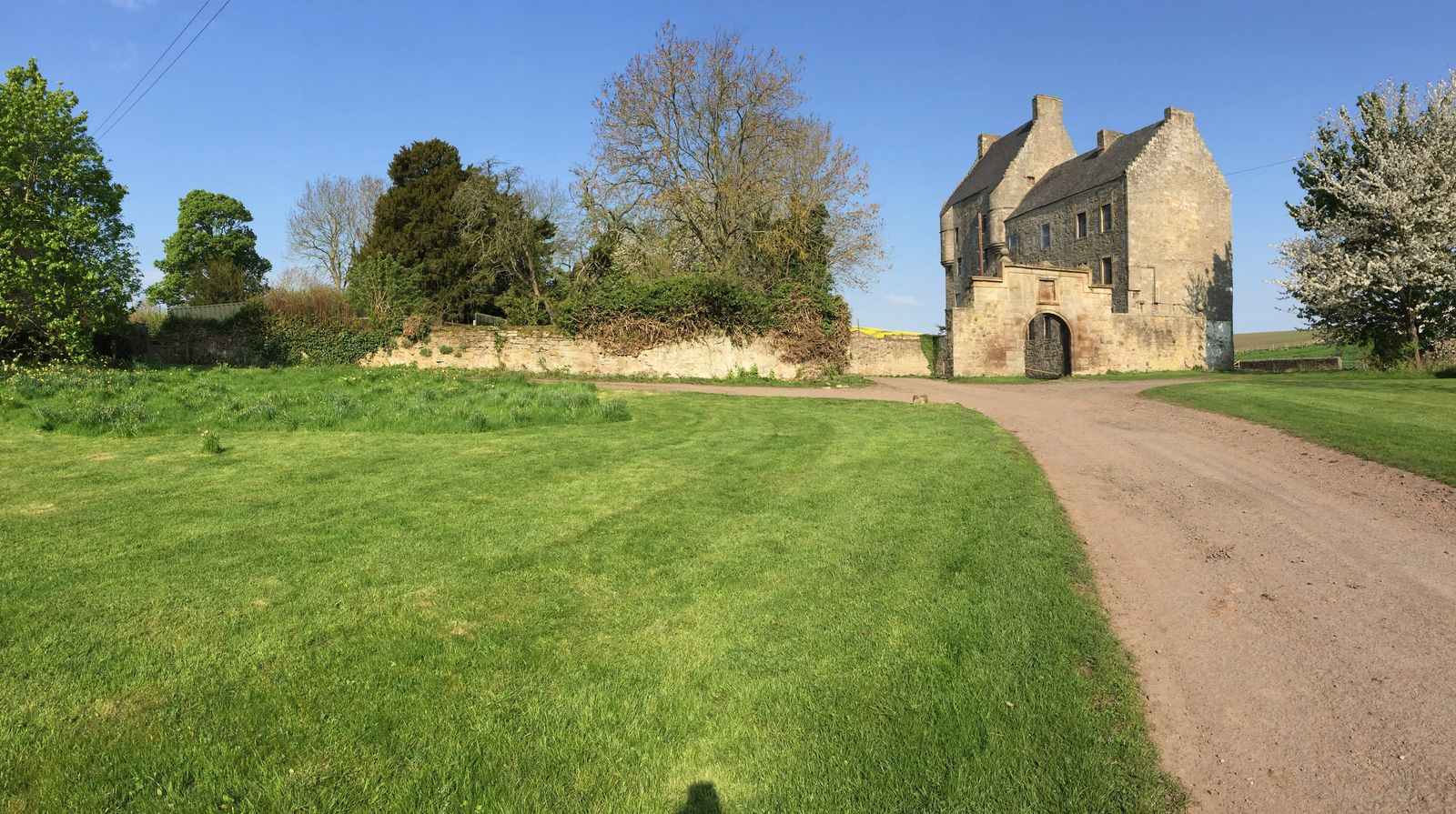 Outlander Self Guided Tour
It is hard to NOT fall in love with James Frasier in Outlander. The show is highly accurate in its portrayal of the Scottish history and atrocities that were inflicted upon the Scots. Take your own Outlander Self Guided Tour and learn just how resilient the Scottish truly are. I have visited Scotland twice now, both times in May where I only ran into one slightly drizzly day. I would recommend planning for at least two weeks to really see the highlights of Scotland and the high points of Outlander filming locations for Season 1.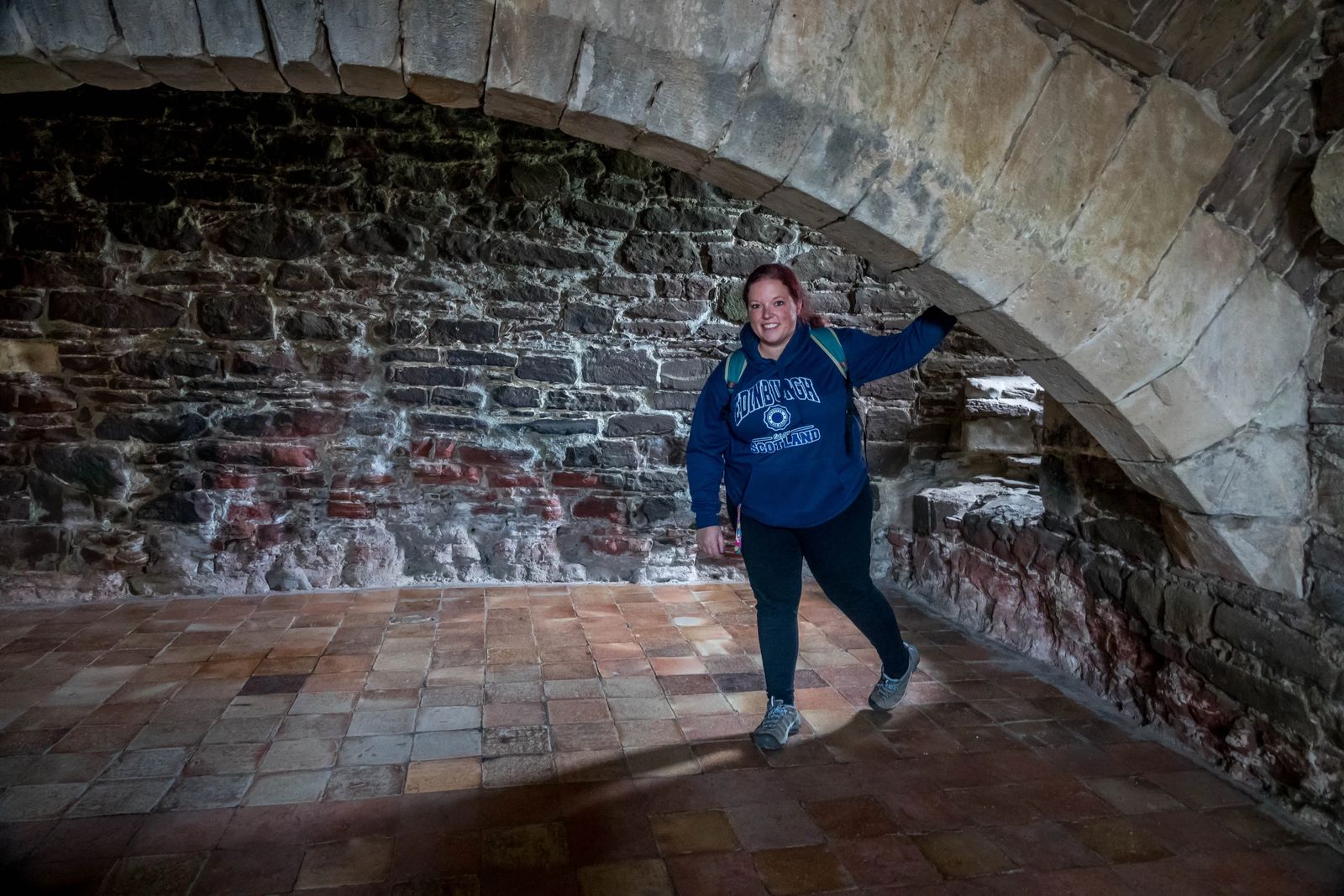 Medieval stronghold near Stirling Castle, built in the 14th century by Robert Steward, Duke of Albany.  This was a really fun visit because the show didn't have to change much about this well-preserved castle. There is an audio guide tour that actually has the actor who plays James Fraser (Sam Heughan) in Outlander that is narrating, and yes ladies, it is as lovely as it would seem.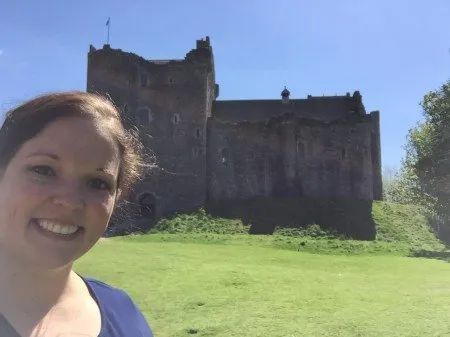 This is where Claire and her Husband Frank stayed at the beginning of season one. This is where we saw the ghost of Jamie looking up at Claire in the window. I honestly wish I could have spent more time in this charming little town! There are small little B&B's and hotels that look like they could have been operating in the middle ages. It is actually one of the most well-preserved cities from the 17th Century. There is a path by the sea with beautiful wildflowers and a FANTASTIC little tea shop tucked up around the left-hand side of the center of town that has a fantastic cup of tea. Funny enough, this is also where Sam Heughan had his own cup of tea and I literally sat right by the signed photo of him (insert sigh) sipping on a wonderful warm cup of Scottish Tea whilst nibbling on my bannock.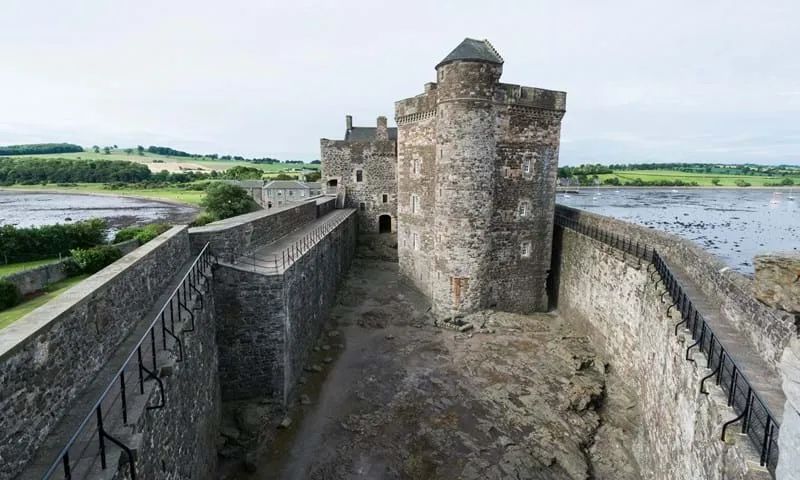 This is where Jamie (in Outlander) was flogged and kept a prisoner. It is the setting for Black Jack Randall's Fort William. Coincidentally, it actually used to be a prison for the worst of the worst. The prisoners were put in a pit at the tip of the castle where, when the tide would come in, it would actually flood the prison cell. The prisoners would get soaked with the frigid water and many would end up freezing to death because of the bitter cold that often envelops Scotland. Even just standing in the guard room above the cell, in the middle of June, was VERY COLD.
This particular cell was at the very tip of the castle and would require the prisoners to be lowered into the pit by a rope. The castle itself is known as 'the ship that never sailed' because it looks like a flagship in its unusual shape. It is easy enough to do a self-guided tour as there are placards dotted throughout the castle with detailed descriptions and drawings to explain what life would have been like for these prisoners. I arrived early in the morning and didn't realize that you can actually park close to the castle itself, but I parked far away and ended up walking quite a ways to get to the entrance. It was a nice peaceful walk over the bridge to the castle itself. I let my imagination run wild with imagining how it would feel to be a prisoner taken to this castle. Can you imagine trudging to this place knowing you were likely walking into death's cold and harsh embrace? It was a sobering thought indeed.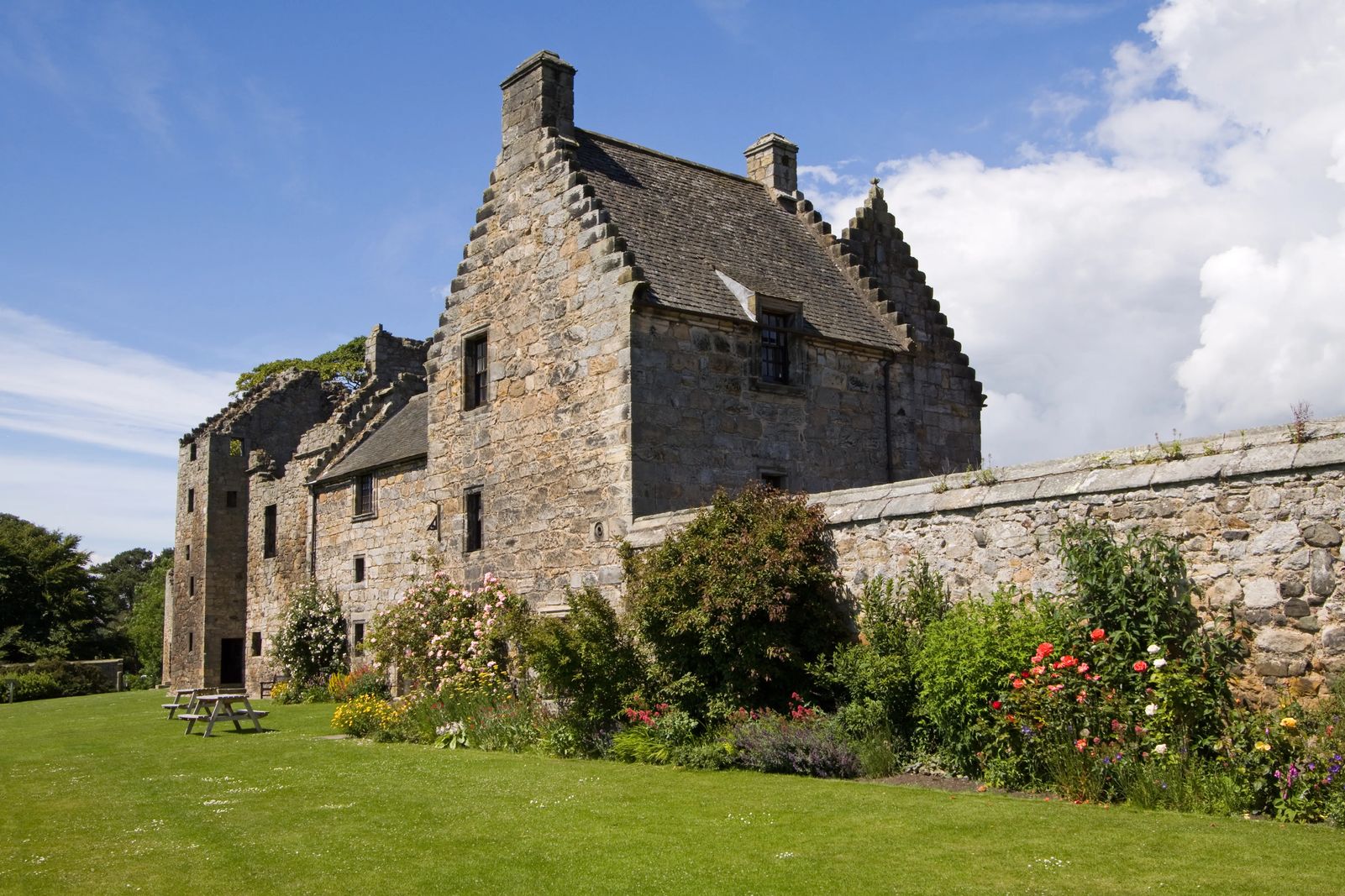 Where Claire cared for Jamie after his time in Wentworth Prison in the first season of Outlander. This 12th-century hall is the oldest standing stone castle in Scotland and features 17th Century painted ceilings. The feeling in this place was so relaxing, homey, and really like you could have stayed overnight and had crumpets and tea in the morning. I can almost imagine Cinderella singing with the birds in the attic above ;) It is often used as a place where couples get married and maybe that is why there is such a great feeling within Aberdour's walls. There are also BEAUTIFUL gardens within a stone's throw of the castle. You can stroll around the perimeter and smell the lovely roses, reflecting on how lucky you are to be able to visit a place like this that has withstood the test of time and amazingly still holds so much whimsical, romantic charm.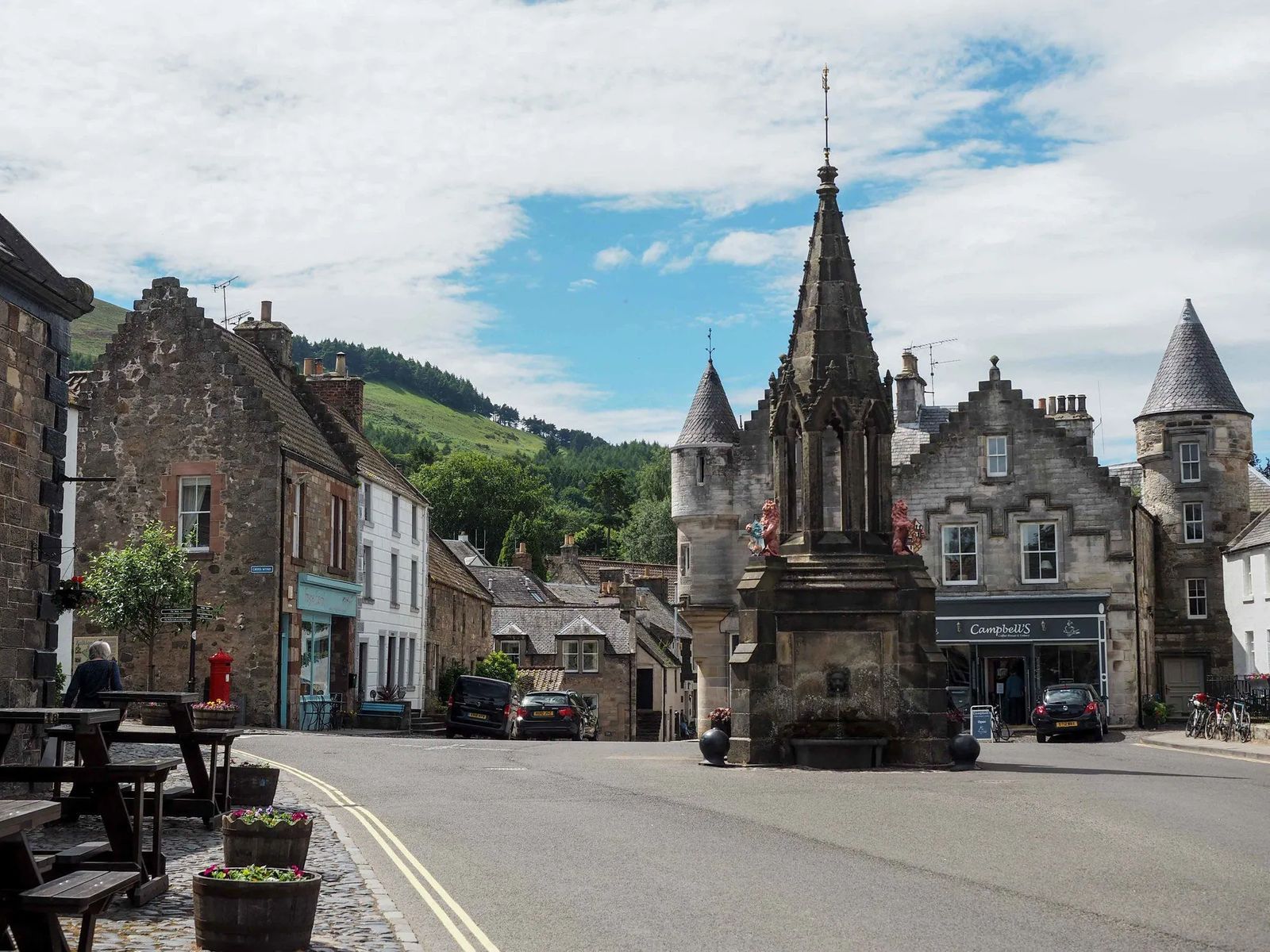 Glencourse Old Kirk, Midlothian
The church where Jamie & Claire were married, Glencourse Old Kirk in Midlothian. I wasn't actually able to make it to this location; I kept getting lost and was a little stressed about driving on the other side of the road for the first time, lol. The BMW I was driving got a little scratched on the wheel covers.....oops. Because of the fact I didn't know how to properly drive in Scotland, I kept getting lost because the address I had for this place was utterly useless -- bottom line, I didn't make it here.
Apparently, during filming, they made the Glencourse Old Kirk seem abandoned, when in fact it is actually quite nice inside with red carpeting, seating and an altar. It is located on the Glencourse House Grounds and if you look it up on the GPS, it actually says it's a private road, so proceed with caution so we all don't get in trouble for pursuing a picture at this adorable and romantic little church.
Newtonmore (The Highlander Villages)
This was far more impressive in person than it appears in photos. The drive to the village is long, but to be able to see this perfect recreation of 17th century Highlander life made it completely worth it. Make sure to bring enough cash to enter the Village as they do not accept cards. You start out by wandering through a recreated 18th-century village. As you wander through the village, every step brings you further back in time. By the end, you are able to wander through the woods to this quaint and perfectly replicated village of the 17th Century Highlands.
There were ducks, chickens, cows, and even a carpenter that was making new homes. The thatched roofs were made of twigs & then heavy stones were tied around and attached to the roof to help keep the roof down during the strong winter winds in the Scottish Highlands. There is even a house for the Coo's (Scottish for Cows ;) so that during the winter months they do not freeze to death. The people of that time period would actually welcome the animals into their home on the cold nights so as to help heat the inside of the home. I asked one worker dressed in period clothing if she was able to see when they were filming Outlander. This lovely woman laughed and said that the film crew would get really frustrated with the all the noise that one of her chickens used to make and would ask her to make the chicken cluck on cue and the rooster not crow so much.
Apparently, the chicken and the rooster do NOT like to have a whole lot of people around. So there was quite a lot of fuss about how to keep the animals quiet while they were filming. One thing about Scottish people is that they are really dedicated to their animals. I mean, even the Queen of England has dedicated a whole plot INSIDE Edinburgh Castle to the Royal Furbaby guard dogs :) Just knowing how dedicated they are to animals made me enormously proud to be Scottish.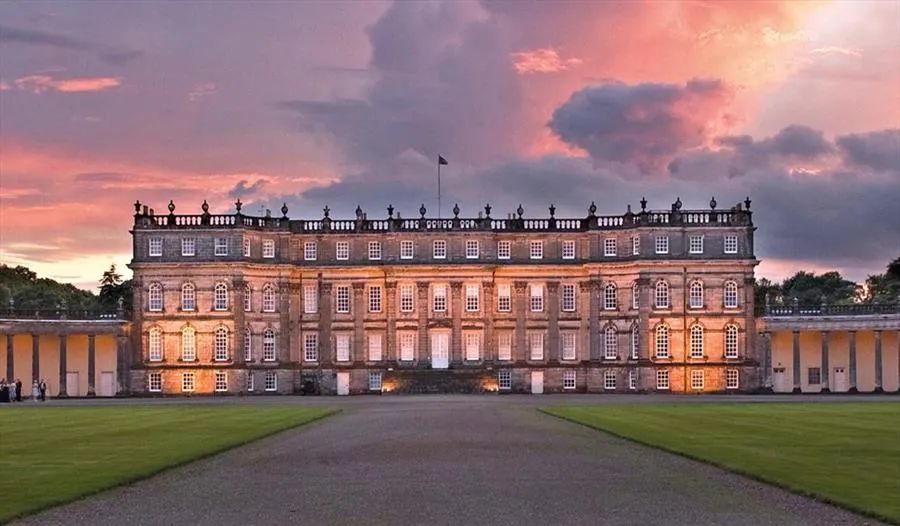 Hopetown House, Edinburgh (Duke of Sandringham's House)
This house is open to the public during the summer months and has specific opening hours. Most international museums have a 'last call' entrance, where if you don't make it to the museum or residence one hour before closing time, then you are out of luck. I hope to visit Scotland again next year so I will have a chance to visit this place because it looks absolutely stunning. The house is located in Queensferry which is about 20 min outside of the center of Edinburgh. You will likely need to either pay for a tour, a taxi or take an Uber and hop around to the other tourist locations nearby like Stirling Castle and my favorite, Midhope House (aka Lallybroch).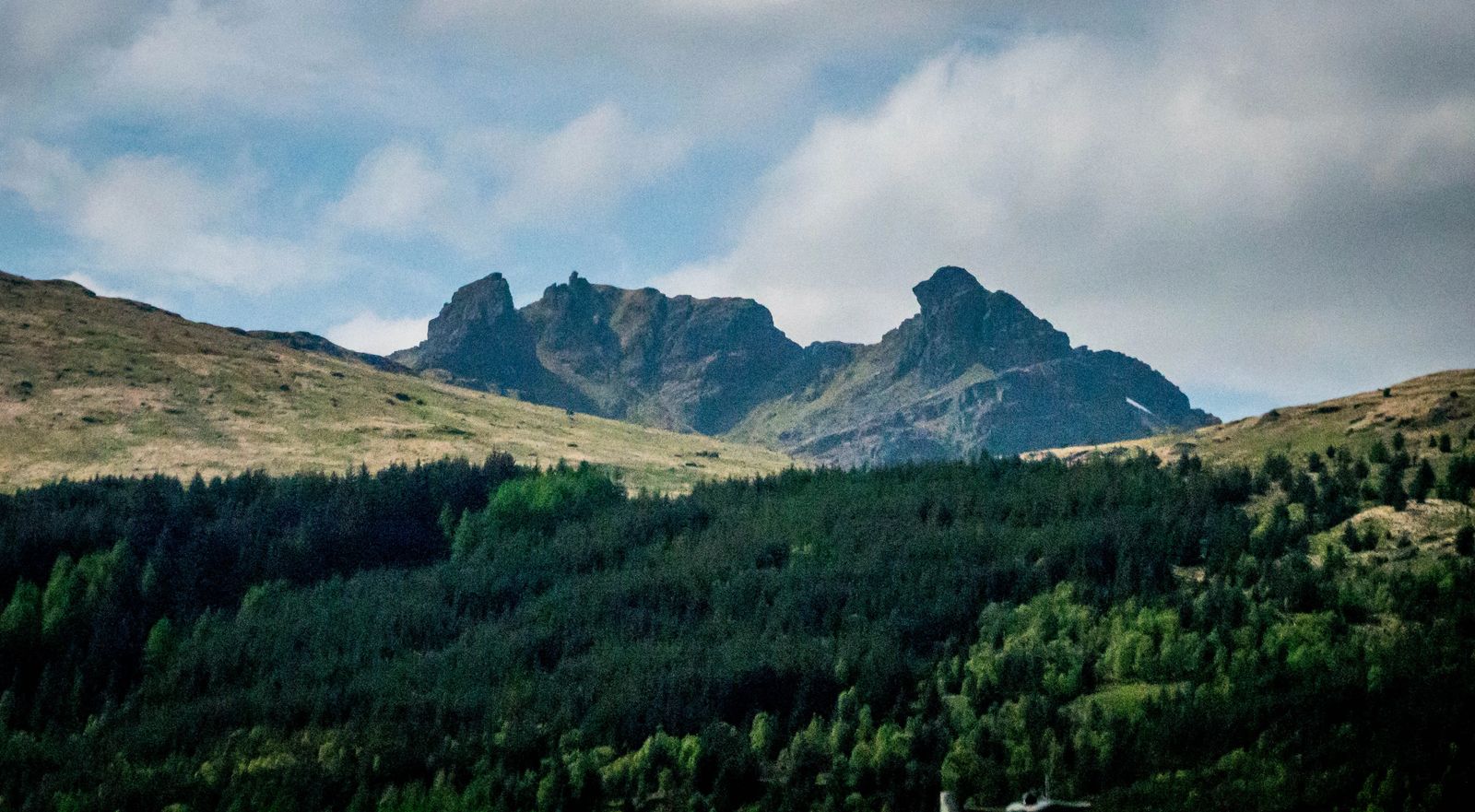 Tulloch Ghru 
When Claire & the Clansman head to Castle Leoch in the first Season and is also in the opening credits. It is located just outside of Aviemore, I had a bit of a hard time finding it but with all the beautiful landscape around you, I doubt you will be sad if you don't find the EXACT location.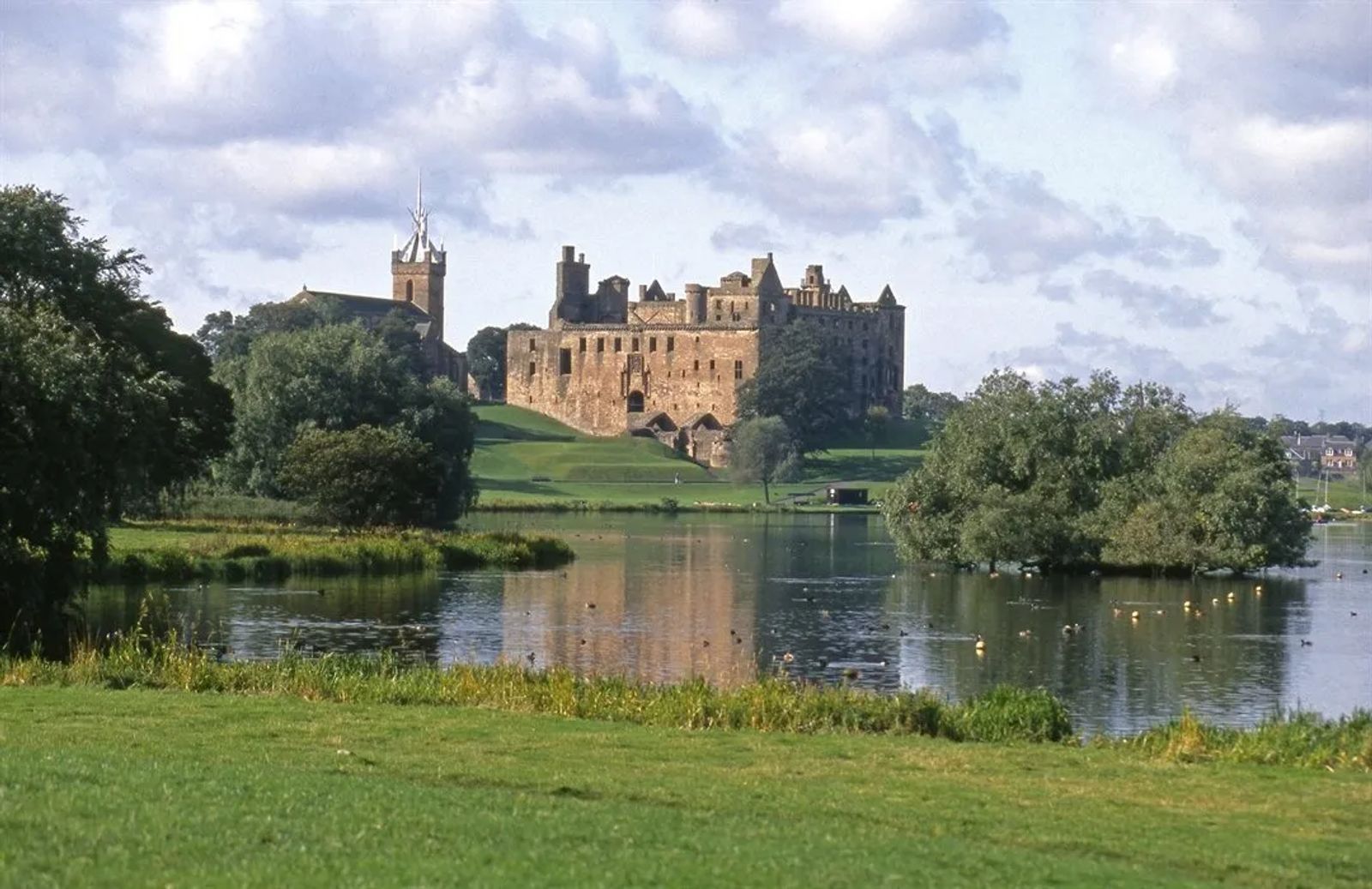 Once the royal seat of the Stewart kings of Scotland and Mary Queen of Scots' birthplace. Mary Queen of Scots only actually was at Linlithgow Palace for seven months before she was moved to Stirling Castle for better protection. There is a lovely hill and picnic tables near the ruined palace. The roof collapsed from a fire set by the British soldiers, unfortunately, but you can wander through the ruins and imagine what all the rooms must have looked like in the 1500's.
There is an eerie feeling inside, but once you step outside and are surrounded by a beautiful lake and lush green hills with a church right next door, that eerie feeling goes away. I may have been tainted by Outlander and the dark things that befell our beloved James Fraser here. After coming home, I learned that Linlithgow is actually said to be haunted with two different apparitions of ghosts seen on the property, both women in dresses, one blue, and one white. (Take this with a grain of salt though, Scottish people tend to be very superstitious, but I guess with all the history of this country -- I would be too).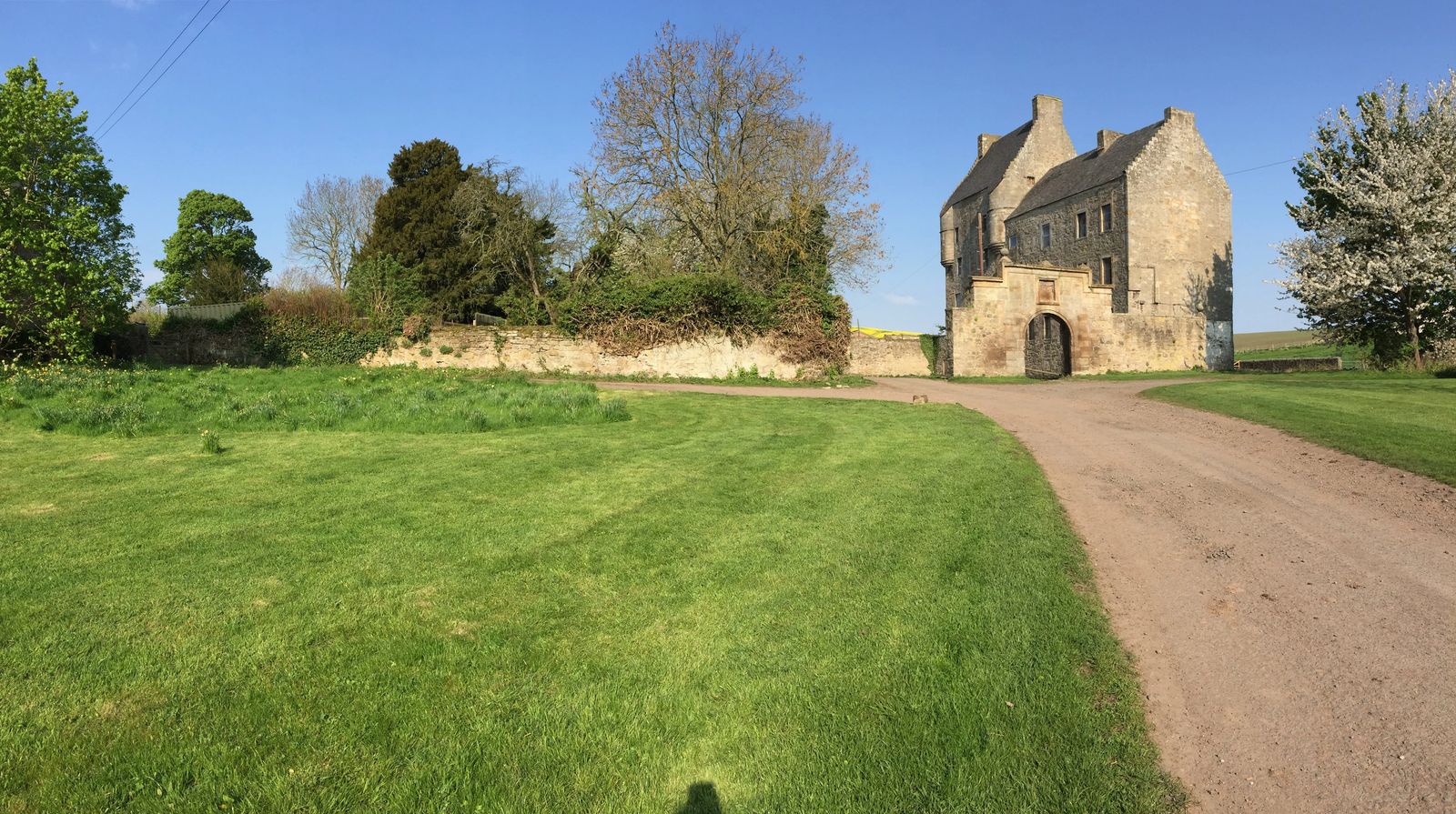 This is a partially ruined 16th Century tower house near Edinburgh by the Hopetown House. I literally felt like I was Claire walking up to the house for the first time, at the beginning of Season One. The outline of the house is so iconic for the series I literally started giggling and skipping down the road. This is the first time in my life that I have actually visited a place that was associated with a TV series or movie of some sort. I found I really like visiting countries or locations this way because it helps the imagination make what was once an abandoned old house come alive with people, flashes and images of 'what once was.' I loved every peaceful second here. 
If trying to navigate here, I would definitely put the address into the car navigation system. Upon driving to this particular location I traveled along a few dirt roads with charming fields and sheep grazing lazily on them. When you arrive, it looks like you are pulling into someone's private farm. There is parking down the road, but everyone suggests to get here early as it can be crowded with tourists who have been touched by the 'Outlander effect.' Be respectful of the property, please. Observing is great, but don't try and break in.
It has not been up kept up due to the expense and could be very dangerous inside with unstable flooring. The filming on the inside of Lallybroch was actually done in a studio, not inside the house. They also used computers to change the windows to look like it was lived in and not in ruins. (For the actual history of the house and more information, click on the link embedded in 'Midhope House.')
Clava Cairn (The Standing Stone Circle)
Inverness IV2 5EU, UK: The one on the TV series was partially rebuilt in the middle of a farm somewhere in Scotland, allegedly. But this one is so similar you will barely notice. Plus you get the added benefit of experiencing the burial grounds that are here as well. I felt like it added a certain mysticism to the place. I think after being here, I truly felt like magic did exist in this beautiful country at one point. It's an easy drive and there is no fee to enter.
I recommend getting there fairly early so you can see the way the sun hits the stones. Be gentle on the stones, and please don't climb on the burial grounds; it's bad form, people. I don't care how big you think you are on your social media channel -- this is my heritage and ancient history. Consider yourself warned.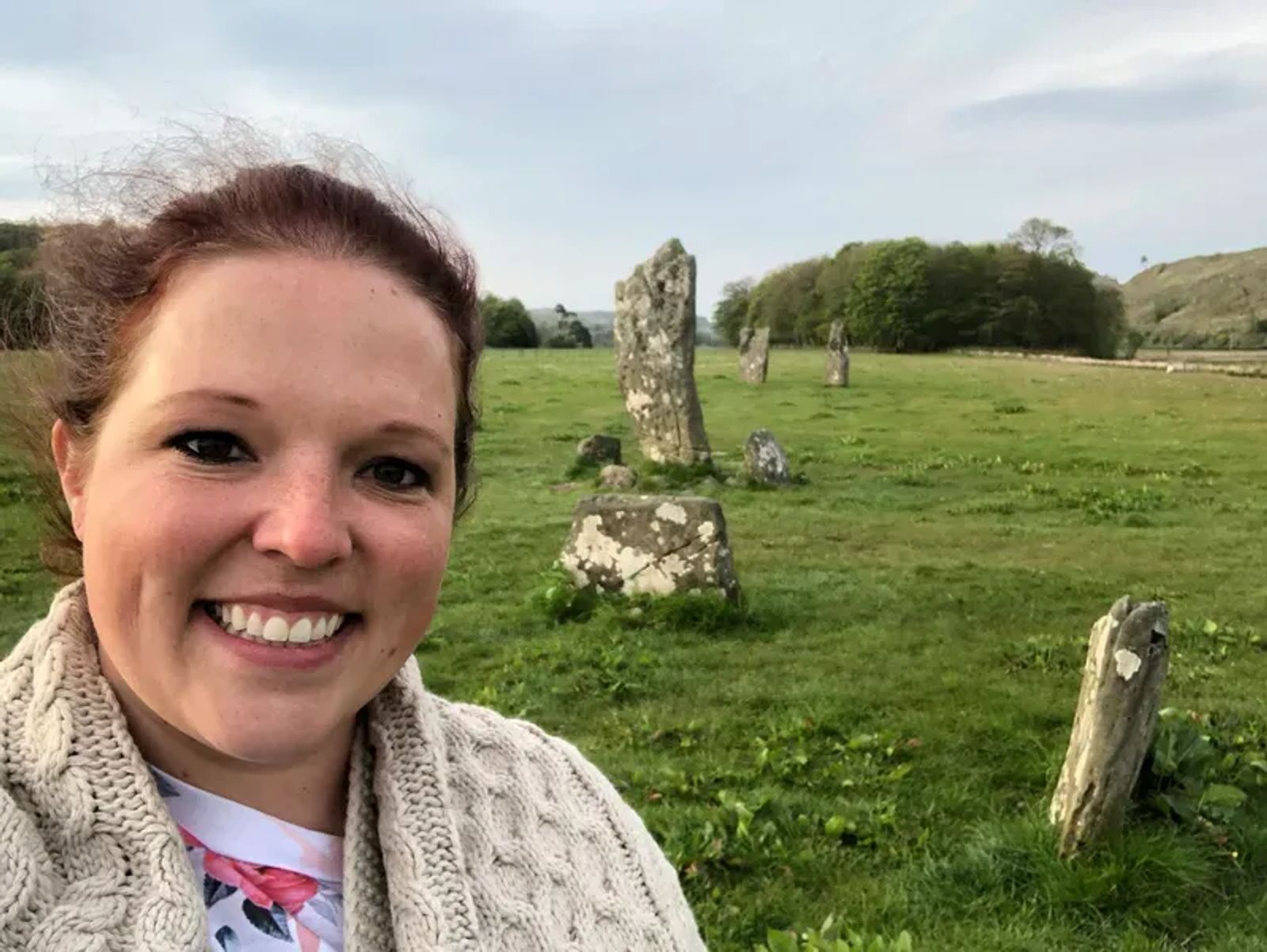 Your Map for The Self-Guided Tour
I utilized Google maps and wrote down the exact address for each of the locations. If it was rural, I took note of the town name so that I could at least ask for help when arriving in that particular town. I found everything fairly easy to locate and if I was lost, I just pulled out my phone and plugged the address into Google Maps, and I was easily able to find each location.  Here is the map for your own Outlander Self Guided Tour (via Rental Car). This map does not include leaving from Edinburgh or a stop in Inverness to see Culloden.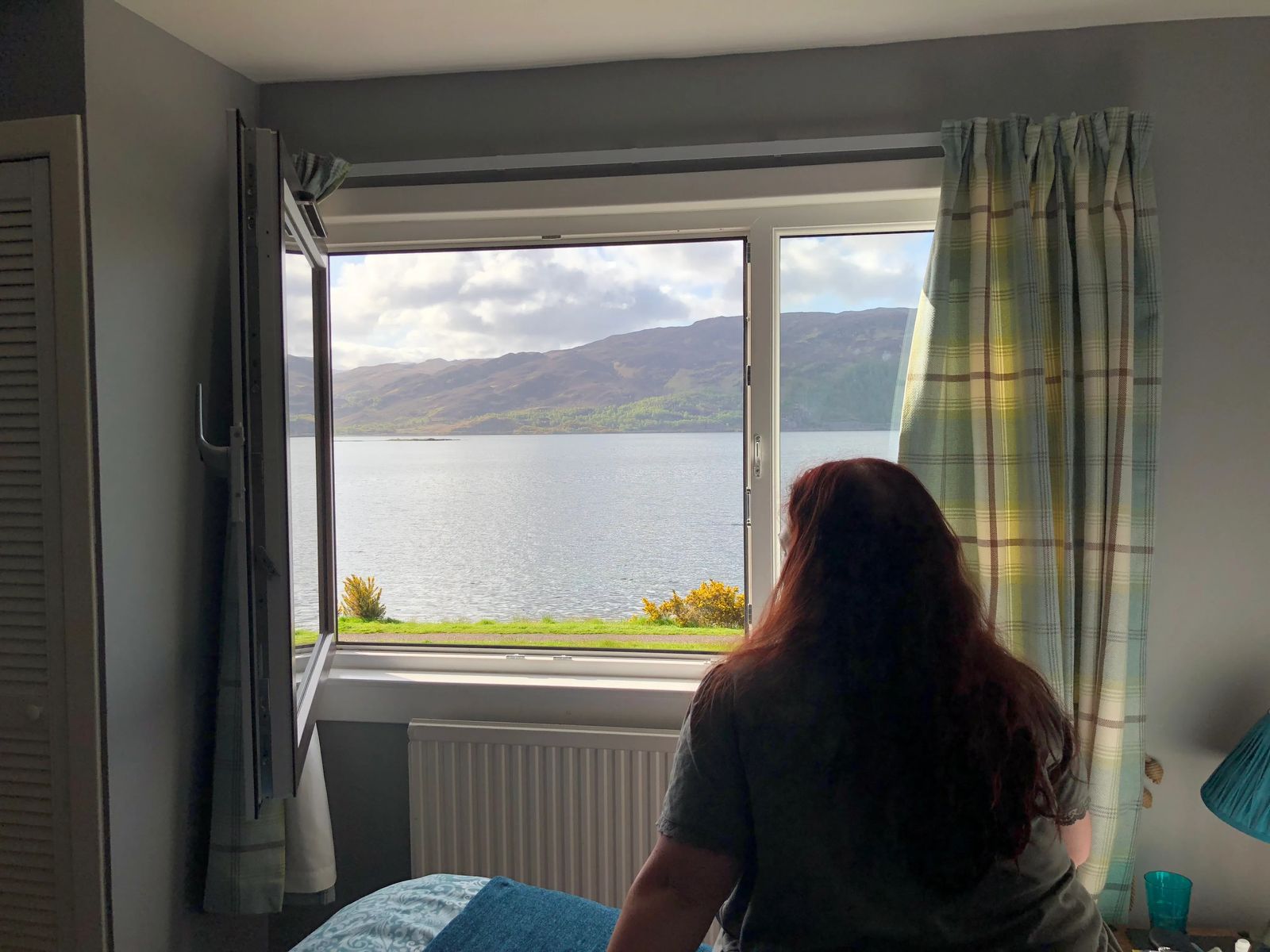 Renting A Car in Scotland
Most cars in Europe are manual transmission but there are automatic transmissions available, you just have to actively search for them. I also recommend getting navigation within the car itself. Many of the places you will drive through are very remote and often do not have cell phone service. Also, make sure that the car has unlimited miles in the contract itself so you can enjoy traveling without having to worry about the cost of the miles. Last but not least, if you are NOT used to driving on the opposite side of the road (for all my left seated and American drivers) PLEASE GET INSURANCE!
I was literally screaming the first 30 minutes in the car on the way out of town because people get SO CLOSE when they pass you. I also arrived at the rental place (Europcar) as soon as they opened, or the bus could get me there so I would miss all of the morning traffic.
Slàinte mhòr agus a h-uile beannachd duibh.
Like it? Pin it! Sharing is Caring ;)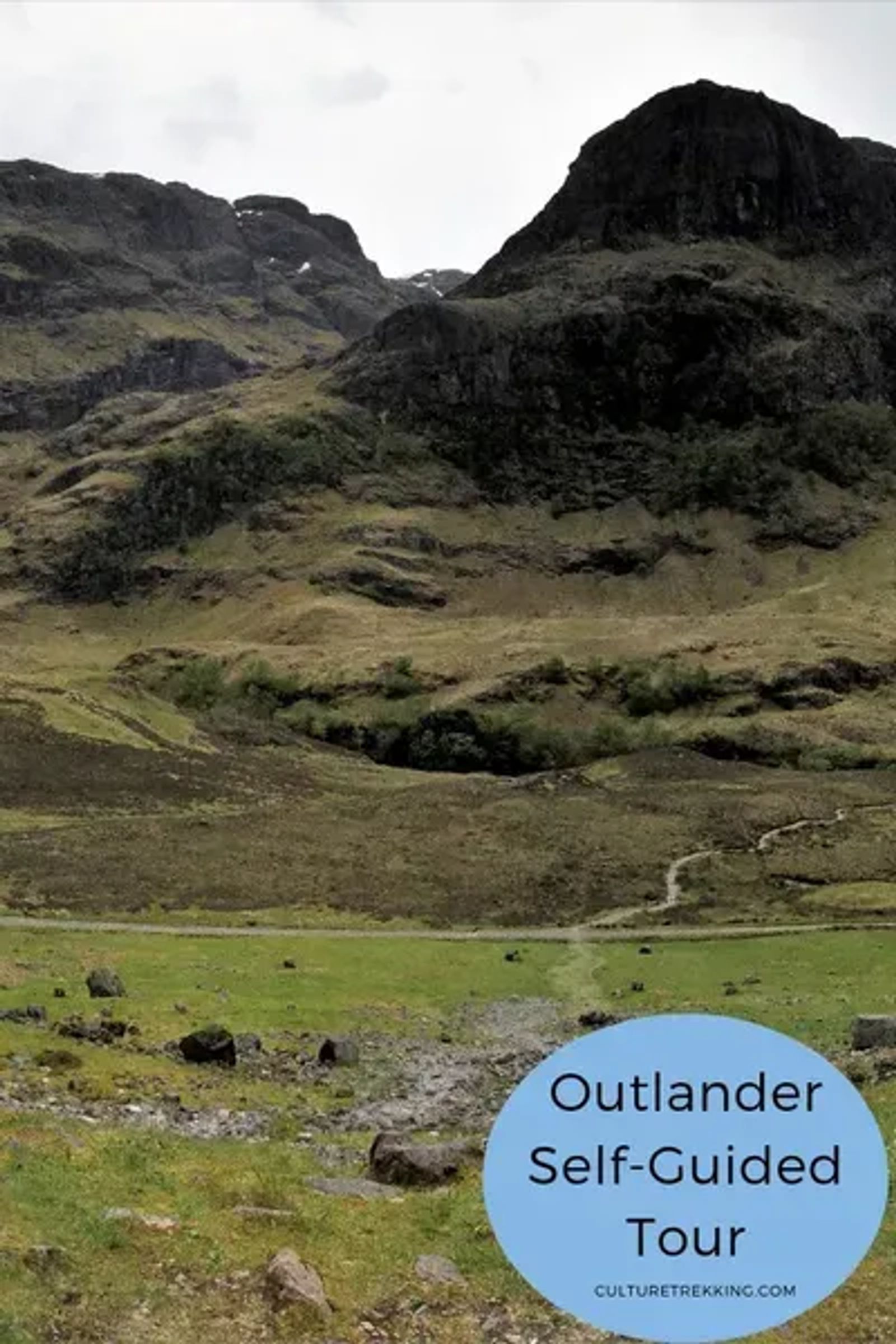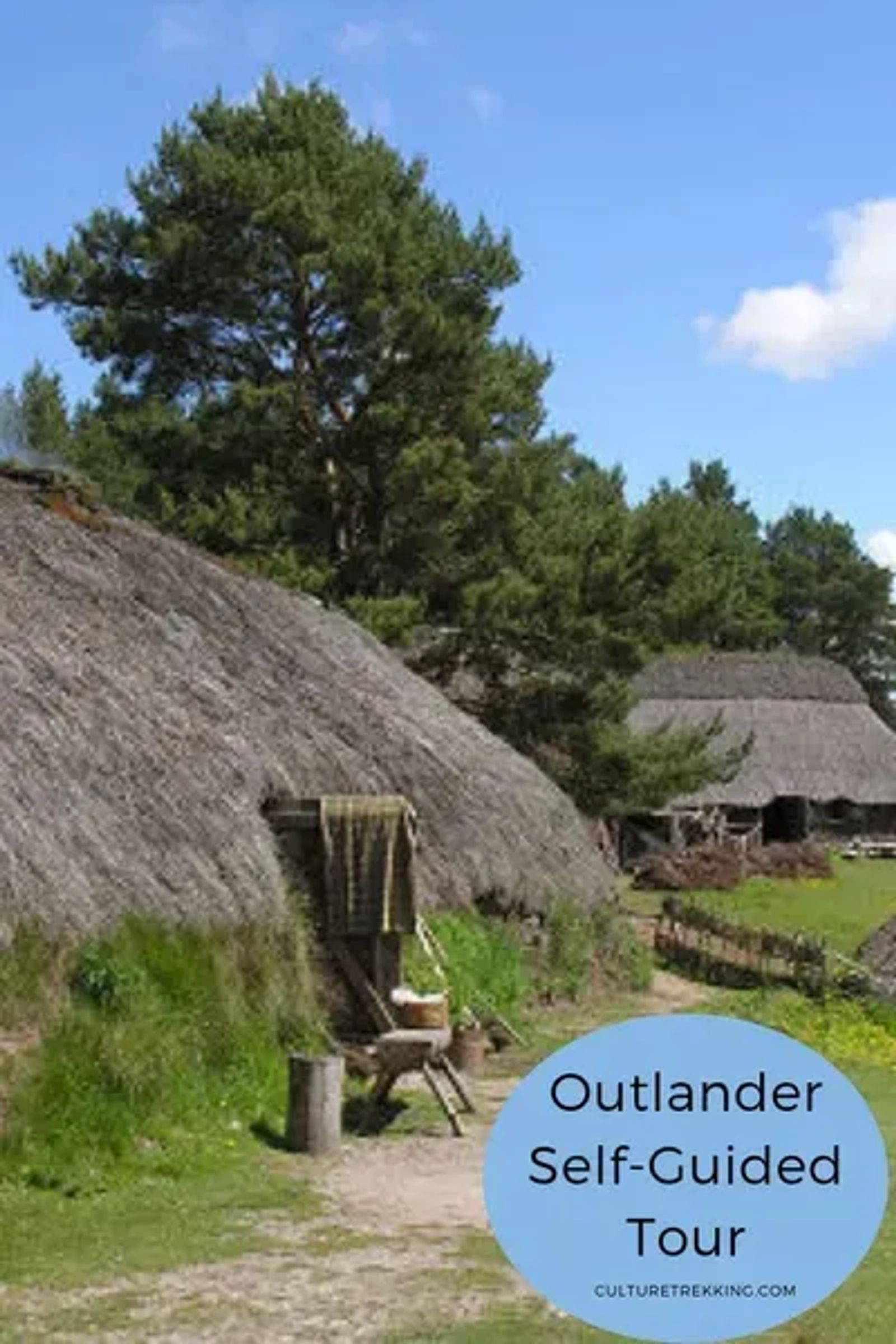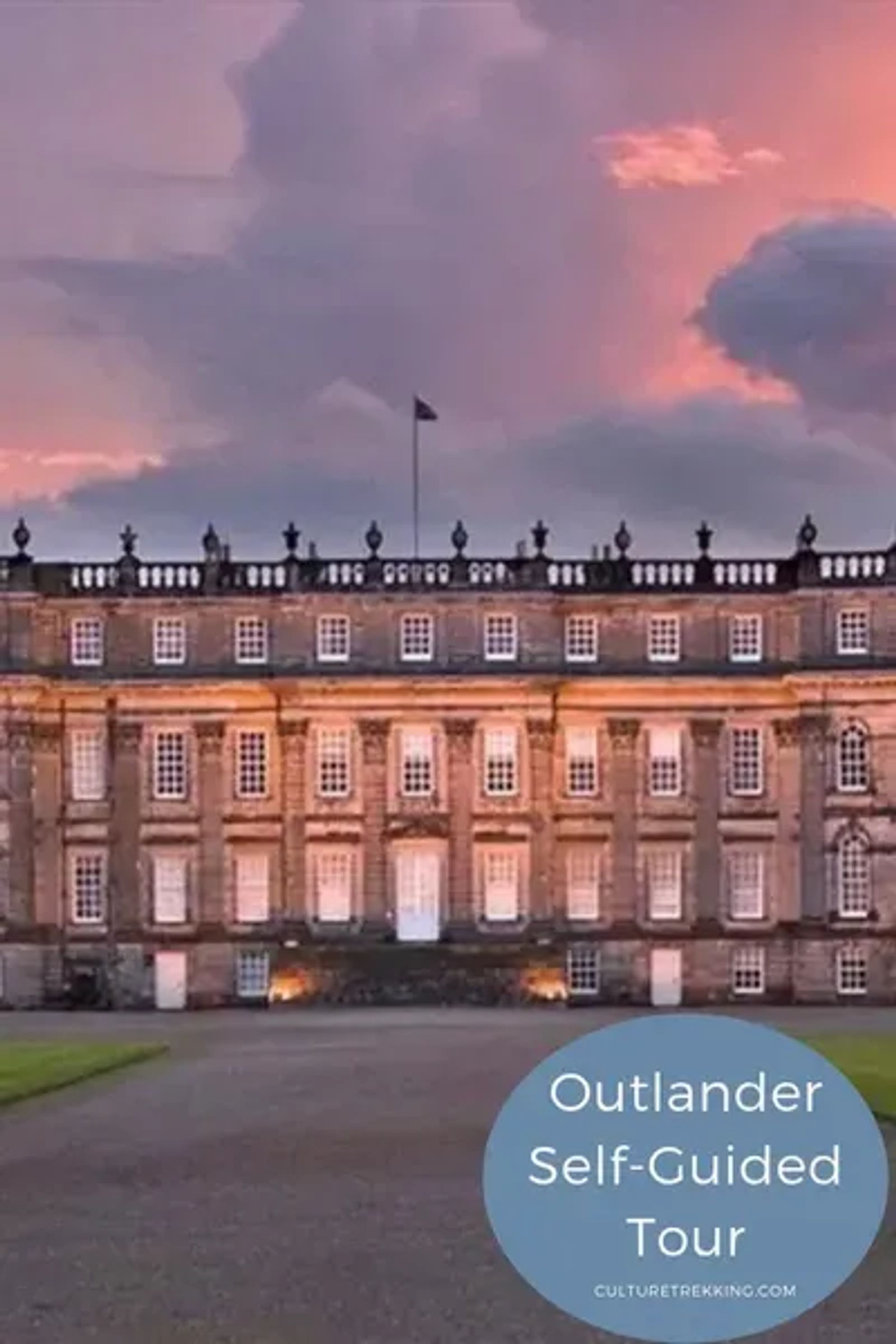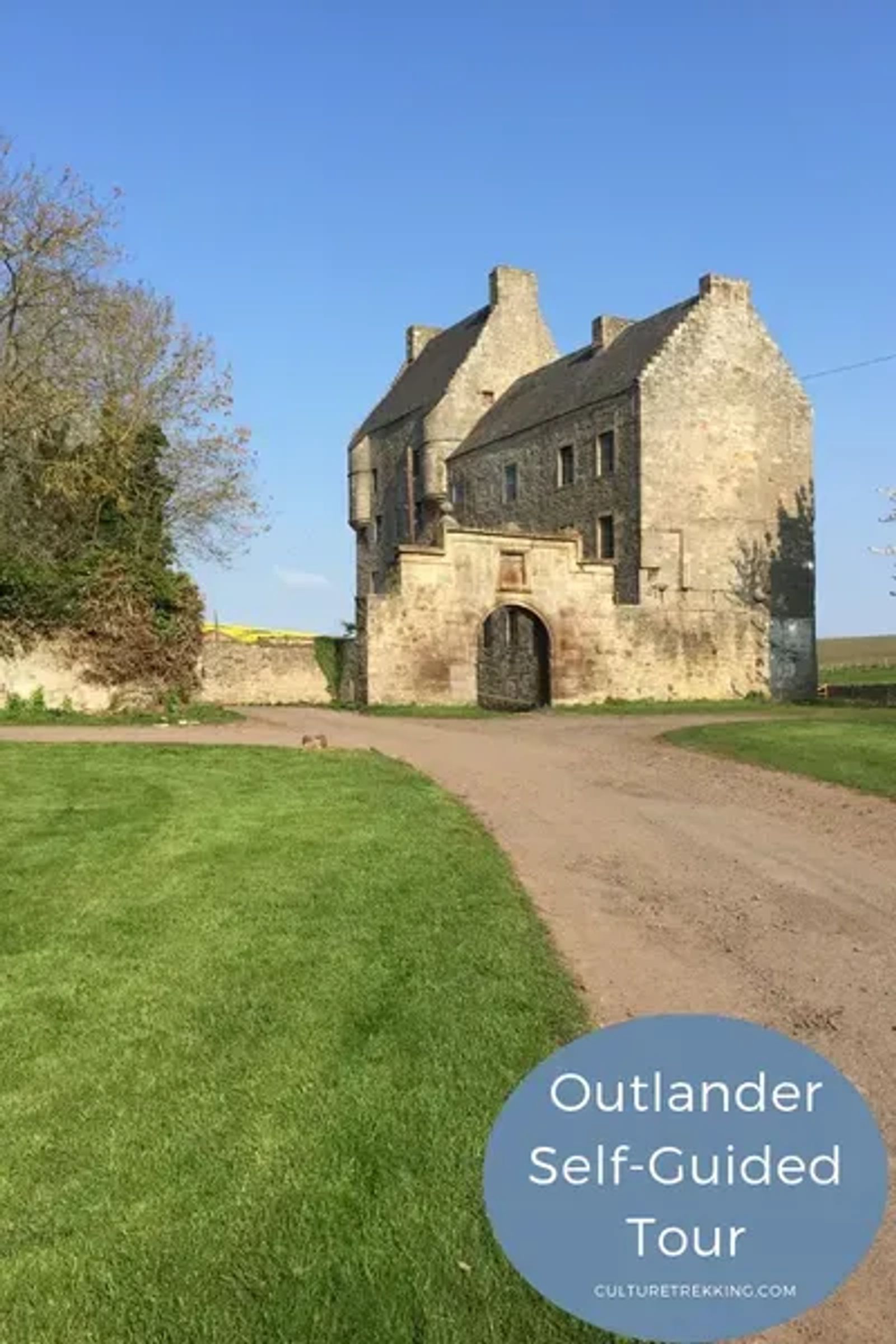 Where To Stay In Edinburgh
Other Articles On Scotland