What To See On The NC500 Coastline In Scotland
Visiting Scotland for the second time in less than two years allowed me to delve a little more into the adventures available. One of the more interesting road trips that locals are taking more often is along the NC500 Coastline. I wasn't able to complete the entire road trip of the Upper Scottish Highlands, but definitely would love to return to complete this trip in its entirety. Here is what to see on the NC500 Coastline in Scotland should you venture to do as locals do, and take this road trip in the most beautiful country I have seen.
Inverness for Easy of Arrival and a Starting Point with History
While Inverness isn't technically part of the NC500 coastline road trip, it is a good starting point. This characteristically charming town has an airport, rental cars, Airbnb's and all the amenities that you may need to start your journey.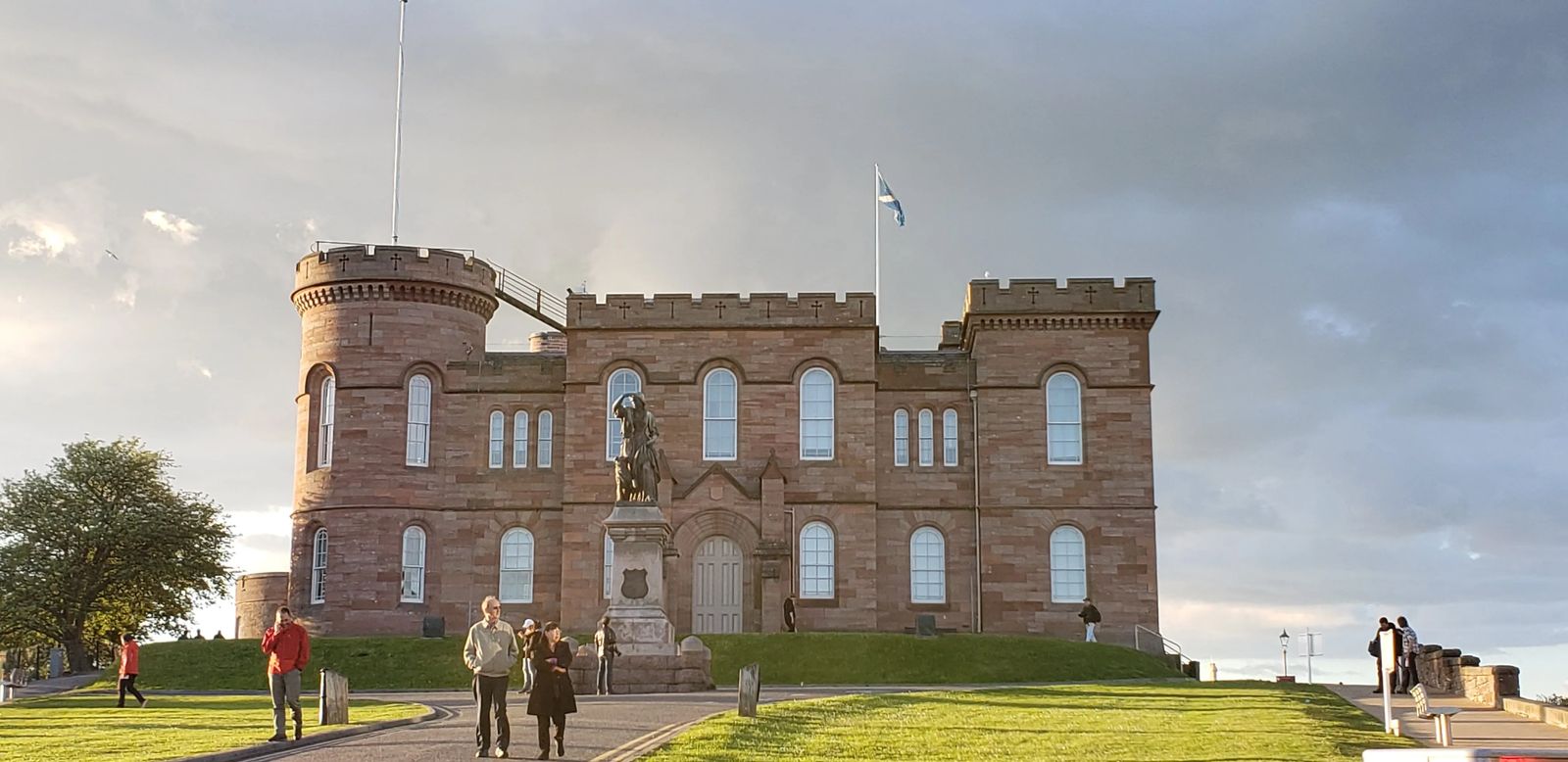 The Scottish Highlands are known for their over abundance of Bed & Breakfasts, as a supplemental income for the aging population. Should you find yourself staying in one, you are sure to have the classic Scottish breakfast of ham, eggs, black pudding, beans, and rice.
When starting in Inverness, be sure to stop by Culloden - an integral part of the Scottish History and basis of which the popular show Outlander has driven hoards of Kilt loving fans to this off the beaten path place. A short drive away you will find Clava Cairns, where you learn of the Standing stones and Scottish folklore traditions. The last stop of this day should be Inverness Castle before making the one hour thirty minute drive out to Dunrobin.
Dunrobin a Unique French Chateau
There is a small stretch of houses surrounding the French Chateau inspired Dunrobin Castle. Be transported to France in this Disney like Scottish Castle, where you will learn of its colorful history and warm hospitality.
It started as a single great tower in the 14th century then expanded in the late 18th century to how it looks today. Undergoing transformations with each Lord that occupied it, including becoming a boy's school and a Naval hospital.
If you are more into animals, gardens and nature, then take a stroll out back where a falconry display will thrill you with delight. Here you will see some of the most magnificent birds of prey in the whole of Scotland including a Great Owl, Golden Eagle, and a variety of Falcons.
Whaligoe Steps the History of the Locals
When driving the NC500 north, there is a unique place called the Whaligoe steps. For those who love history of the locals, this is commonly where fishing boats would dock. Fish were cured here, and hauled up the steps.
The main sources of food for the locals in this part of Scotland in the 17th century was from barley, oats, beans, and peas. Some other foods such as kale and porridge were also eaten during this time period. When the Vikings came in the 8th century fishing became a major source of protein for locals. They needed their cows and sheep for milk, and wool - both essential to survival in the bitter winds of winter.
Ale, cheese, butter were considered to be niceties for gatherings and festivals. Meat, wines, and quality beers were saved for the occasional luxury or to impress clans, or visitors.
Sinclair Girnigoe Castle for the unique location of these ruins
Perched on the edge of a cliff. these castle ruins are far more unique than any other ruins I have visited. Sinclair Girnigoe Castle that was built with an internal dry moat for added protection, a private entrance from the sea if they were surrounded. This castle withstood several sieges until finally succumbing to British forces after the Battle for Culloden.
If you do visit, be sure to climb down to the secret shore that helps protect the castle even more. This area is filled with black rocks, a white sandy beach, and the bluest, cleanest waters I have seen.
John O'Groats (aka At World's End)
Visiting John O'Groats stirred the Viking DNA within me, and made me want to jump in a boat and explore the vast ocean in the midst of the storm before me.
You can also visit several other islands from this location. There is a luxury hotel here called Natural Retreats, that is so Instagrammable I cannot believe it hasn't been visited more often. There is a sign that you have to stand in front of, turn around twice and lay a kiss on it. It is good luck for your future travels, just like throwing a quarter over your left shoulder into the Trevi Fountain in Italy. This is to guarantee your return to Scotland, wishing for things at Land's End. The Edge of the world.
The oncoming storm was absolutely stunning to witness here, with the roiling ocean beyond. I did not envy those who were boarding ships to visit the other Islands.
Be sure to read about the odd statue/art installment that represents how strong the ocean currents are in this area. Where the current is said to move boulders up to 500 lbs through this area.
Dunscasby Head Stacks for the hike
This hike can take up to 45 minutes to complete. It is not a difficult hike, and provides a quiet calming landscape next to beautiful ocean views. The Dunscansby Head Stacks are a few rock formations just off the coast of Northern Scottish Highlands that are a right of passage to hike to for all those that travel the NC500 coastline.
Queen Elizabeth Castle of Mey for history
This was the property of Queen Mother Queen Elizabeth from 1952 to 1996 until she gifted it over to a Trust to take care of. Originally built by George, the 4th Earl of Caithness for his son William Sinclair. William was visiting his older brother John at Castle Girnigoe, where he had been imprisioned for quite some time and revealed to William he was planning an escape. William forbade it and planned to tell his father, so John ended up killing him.
The castle went to his third sone George Sinclair of Mey. The Castle became the seat of the Earls of Caithness for the next 100 years. The fifteenth earl died at age 30 without family or children of his own. Eventually the castle was sold to Queen Elizabeth The Queen Mother in 1952.
RSPB Dunnet Head Coastline Views & Sea Birds
Here you will find a nature reserve, a lighthouse, puffins, razorbills, guillemots, fulmars and kittiwakes (birds that live in this protected area).
It is a grassland on the edge of the cliffs overlooking the ocean. In the spring you might see the sea birds courting, summer the chicks are born and the parents are frantically gathering food, and the fall the birds have migrated leaving a cool yet peaceful calm to those wishing to take in the remote and beautiful beauty of the Scottish Coastline.
Thurso for the Rural Scottish Feeling
This is the Northern most town of the United Kingdom. It was one of the most important Norse fishing ports, and still retains its charming rural Scottish feeling. Including Old St Peters Church that dates back to 1125.
With the powerful ocean swells coming into Thurso, it is known for it's excellent surfing and ocean kayaking adventures. There are international surfing championship events regularly. There is also an annual raft race hosted by the North Coast Branch of Coastguard Association.
Durness for Smoo Cave
After doing some surfing in Thurso, head to Durness for a round of golf that could be challenging for you given the ocean winds. The Beaches here could rival those in the caribbean because of the pristine blue (although cold) waters.
If you don't like to have cold feet, then head to Cnocbreac where there are the remains of two parallel turf dykes of Neolithic origin. It amazes me when modern technology fails constantly, yet the engineering feats of those thousands of years before still stand today.
If you want a truly unique experience, head to Smoo Cave. This is by far the main attraction of the area. It is an ocean cave, used by the Norse, Viking and clear back to the Mesolithic era as a place of hiding. The site is protected and can only be entered (due to safety reasons) if guided. The cave is quite large, with a fresh water waterfall dropping into the cave at nearly 66 feet high (20 metres).
Plan to stay a few days at the SYHA Hostel, or the campgrounds situated above the beach. The Hostel is converted army barracks that are perfect for protection from wind and help keep in the warmth.
If you plan your trip carefully, you could also visit the John Lennon Northern Lights Festival, a celebration of music, poetry, theatre and other cultural activities. John Lennon and Yoko Ono would take their summer vacations here with their children.
Scourie for the Fish
Fishing here is quite popular due to all the fresh water lochs in this area. While the official population is only 132 people, there are several Bed and Breakfasts open throughout the year here. There are camping spots available here, but only during the spring/summer and fall.
If you stay in Scourie, be sure to pop on over to the Handa nature reserve for all my fellow bird watching enthusiasts. You will see more puffins, skuas, guillemots and razorbills that you could count.
Ullapool for the Unique Festivals
This is where the Northern Atlantic Drift passes, and creates warmer temperatures throughout the year. You also see palm trees, well technically they are New Zealand cabbage trees, but are often mistaken as palm trees.
It is oddly paired as a major herring port as well. So be sure to grab some pickled herring while you are there.
If you plan it right, you can also take part in the book festival. It is a unique cultural event, as there are writers throughout the world that come to this festival to share their writings in both English and Gaelic.
If reading isn't your thing, then try October, when the Ullapool Guitar Festival takes place. There is also the Loopallu Festival that is a major regional annual event.
Dingwall for Dingwall Castle
This town holds a very old clan castle, dating back to the 12th century. It belonged to the Clan Mackay. It was once the largest castle north of Stirling Castle, but only the Dovecote remains.
While it is a quaint town, with little to see in the way of ancient history. It is your last stop before heading back to Inverness or down to the Isle of Skye. So be sure to grab something warm to drink, fill up the car with gas (or petrol) and go home with memories to last a lifetime.
Rental Cars in Scotland
Be sure to find a rental car that you are familiar with as the roads winding and long. If you are used to driving a manual transmission, there are very few manual transmissions in the U.K. to rent, so rent your car early. Automatic transmissions are plentiful to rent, so you can wait for a good deal or sale to rent one.
It is also a good idea to ask for a GPS for the car for back up should you not have cellphone service. For the truly remote areas, use the GPS to get close, then Google Maps with GPS coordinates to find the exact location.
Where to Stay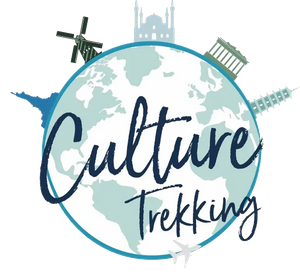 Culture - Connection - Art - Adventure