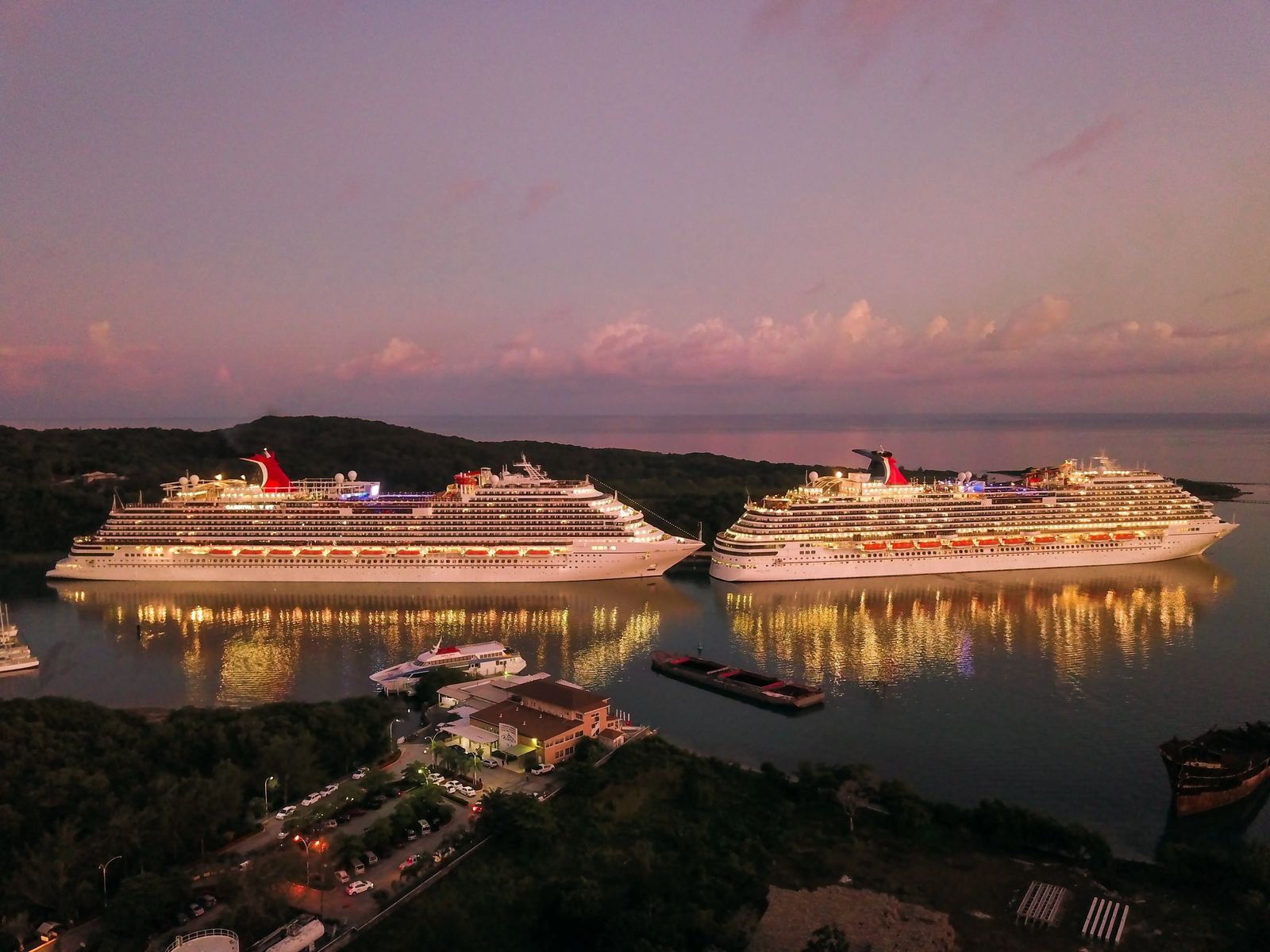 Travel Hacks for First Time Cruisers
To be on a massive floating hotel, seeing the huge anchors for the first time, the wonder of seeing inside the cruise ship for the first time and the best part is how much the staff cater to their guests. Going on a cruise makes any traveler feel like they have hit the height of their financial glory! Yet there are a lot of fees that are tacked on, after you pay the initial fee for the trip that many first time cruisers don't know about. There are also the rules on tenders, drinks, gratuities and so much more that I wish I would have known before taking my first cruise. After traveling all over the world on several different cruise lines, seven different cruises, and during different seasons and hemispheres - here are my travel hacks for first time cruisers.
Booking Your First Cruise
First step is booking your cruise. I would pick out the cruises that you want to go on, even if they are your dream cruise or they are super expensive. Write them down, and head over to Cruise Fair Monitor. This website will track your cruise prices for you, to search for the lowest possible fare. Simply put your destination, desired dates, length of cruise, and even the cruise line you wish to cruise with and emails will be sent with stellar discounts are available.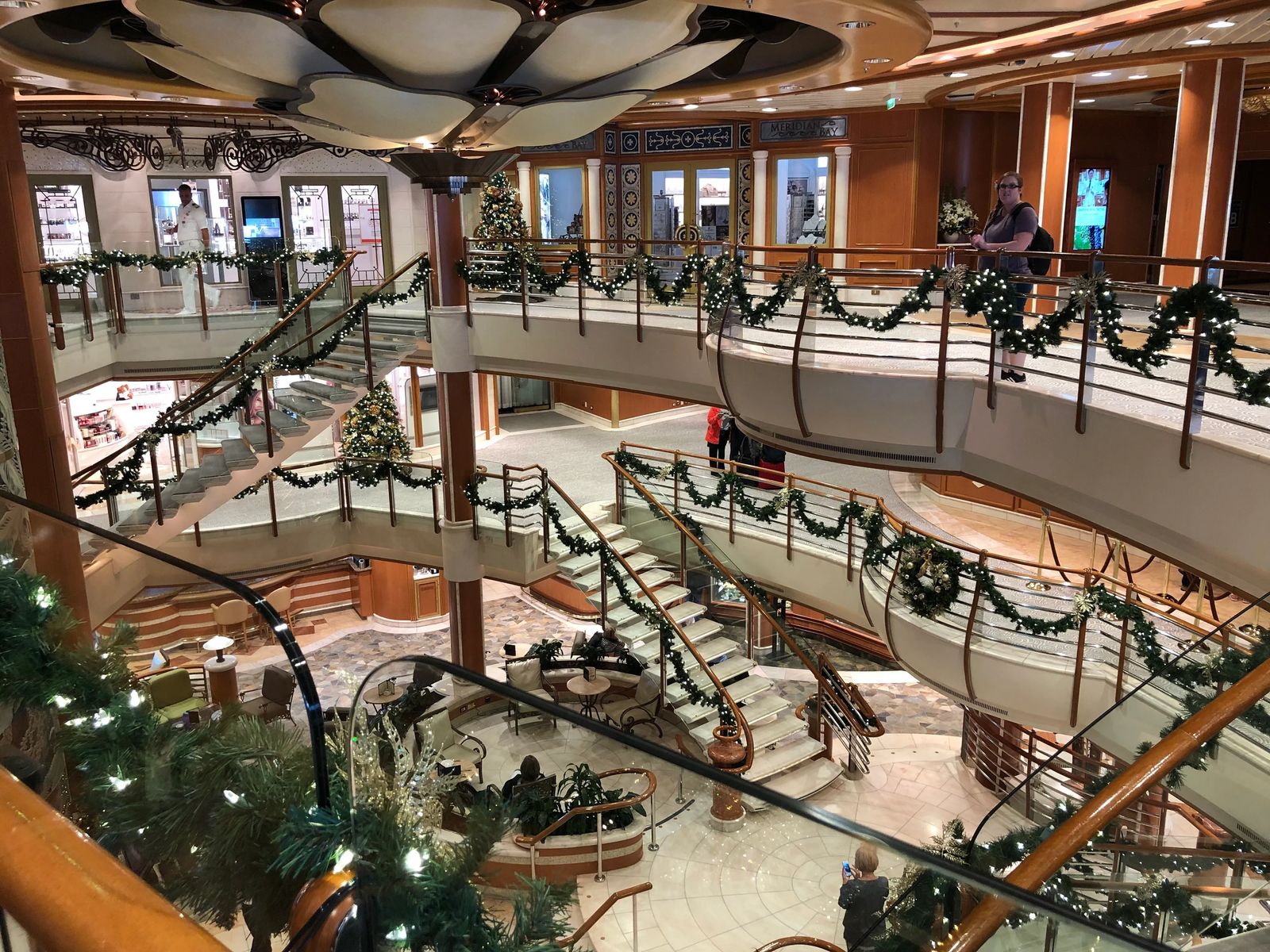 If you book right around the holidays (Thanksgiving and Christmas) your cruise will be much cheaper.
If you have more than two people going with you, then your going to find that your total cost of the cruise will be significantly reduced. Just be sure to let the cruise ship know that there will be 4 people, or 3 people with you. Some rooms don't have more than just the two beds for single person to fit. They would need to put you in a room that had the fold down bunk beds (for four people), or the rooms with a couch (three people).
Ships that are repositioning, going over the transatlantic and even last minute deals are going to be incredibly affordable. I have some friends that scored a transatlantic cruise for around $201 total! While that was several years ago, it is still possible to find incredible deals if you diligently look.
If you are trying to book a cruise right during the busy season, then call the cruise ship booking agent and ask for a "guaranteed stateroom" to get the absolute lowest price on whichever cabin type you're interested in (inside, outside, balcony, suite). With this type of room you are guaranteed a room within that particular type of stateroom range or higher. What's the catch? Well you don't get to choose the cabin's exact location on the ship. This could mean a balcony, but it could be under the dance floor, or have an obstructed view (aka life boats are in the way).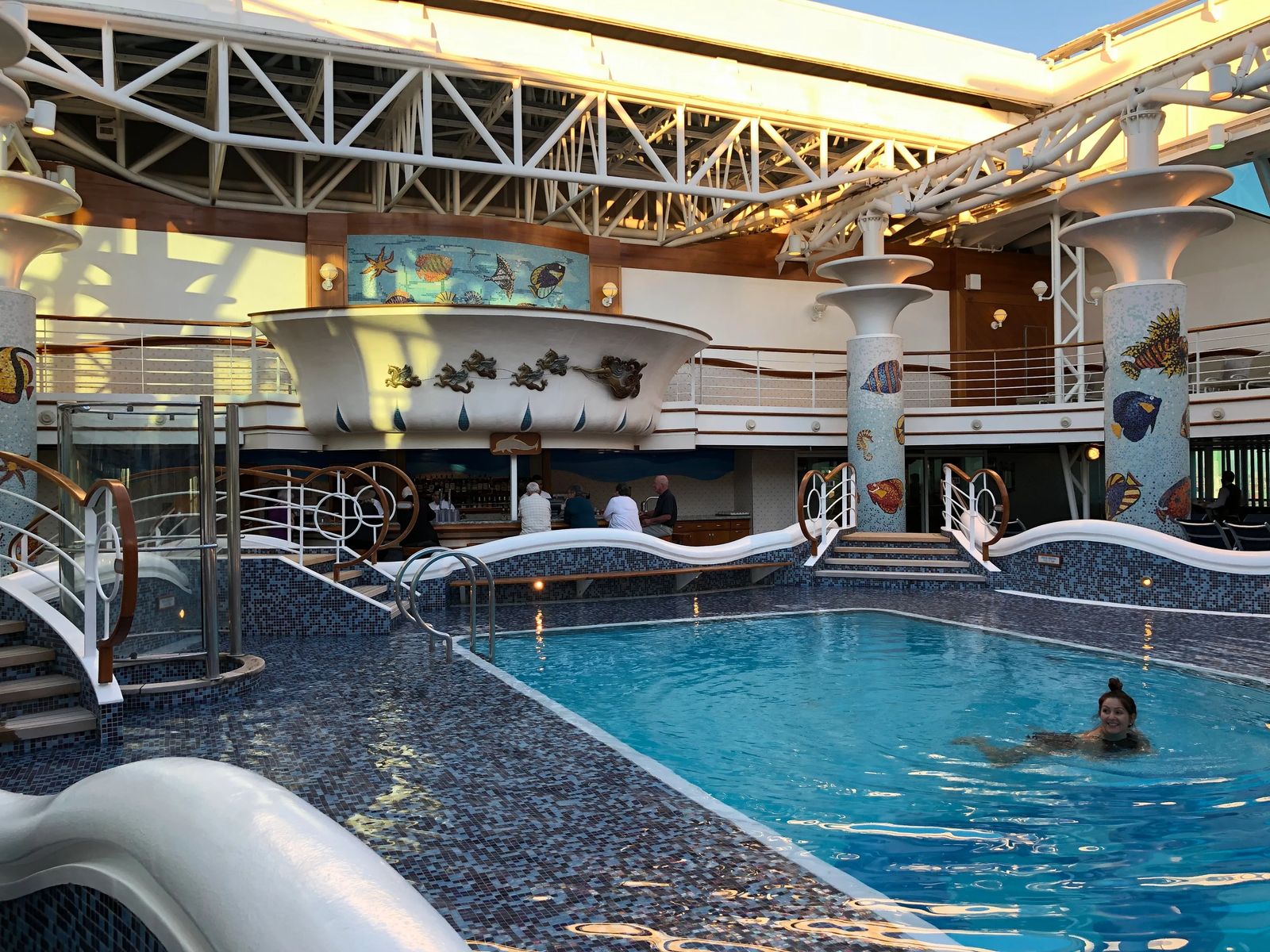 I highly suggest calling the booking agent and asking them what side of the ship they would suggest for the best views on the way to the last destination. Also ask them which room has an unobstructed view, and the rooms that are further away from the elevators. When people drink too much, they get loud. If you can, get a balcony room. You can watch the wildlife of the ocean from the comfort of your room and don't have to take photos through the window of the dining area, or the plexi glass put up to prevent people from climbing over the railing. Otherwise the few spots that are unobstructed, you are typically fighting all the other passengers for that perfect photo.
Travel Insurance For Your Cruise
There are a lot of reasons to get insurance for your airline flight, but why would you need travel insurance for your Cruise? Well with how frequently cruises have been in the news, let me just remind you of a few reasons as to why you SHOULD get travel insurance.
What if you get sick while on the ship, and need to see the ship's doctor. What if break your ankle on land, but don't want to miss the ship and end up going to the doctor on the ship - your going to end up with a massive medical bill.
If you miss your flight, and then miss your ship - travel insurance should fly you to the next port. It can also cover the cost of your cruise should you have to cancel it.
There was a couple that had their luggage taken from the cruise ship staging ground and it was taken to the wrong ship. So they went on a 2 week trip with just the clothes they had bought with the minimal clothing they were able to find in the cruise gift shop. The cruise did happen to provide a $100 gift card for the mistake, but trip insurance can reimburse you for the full cost of the clothing you had to purchase from lost luggage.
Culture Trekker Tip: Don't book trip insurance with the cruise ship. They often have minimal coverage and is very expensive. It doesn't cover your pre or post trip, nor your flights to or from the trip. You need to specifically ask the cruise ship to NOT include their trip insurance. I suggest using World Nomads Travel Insurance, because you can tailor make it to your trip and activities you plan to participate in.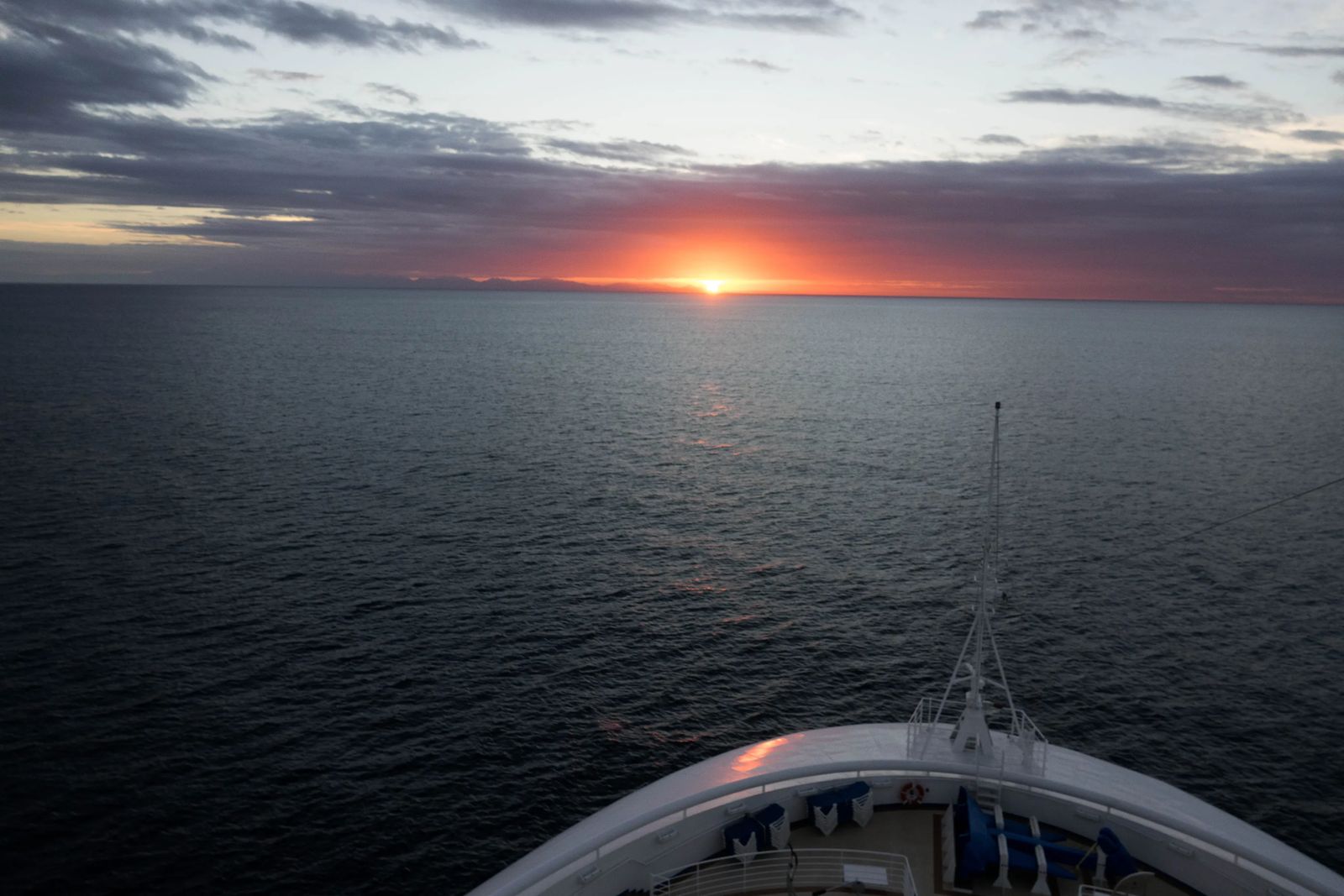 Solo Traveler Cruising
It is more expensive to travel as a solo cruiser, but more and more ships are realizing not everyone has a special someone or family that can afford to travel. There are also some hard core cruising Facebook groups that people are looking for someone to travel with. If you book a group tour cruise, then you can typically find someone to room with in those groups.
If not, then here are a few cruise ships starting to offer passage for solo travel crusiers.
Norwegian Cruise Line
Holland America
Royal Caribbean International
Silversea Cruises
Crystal Cruises
Seabourn Cruise Line
Cunard Line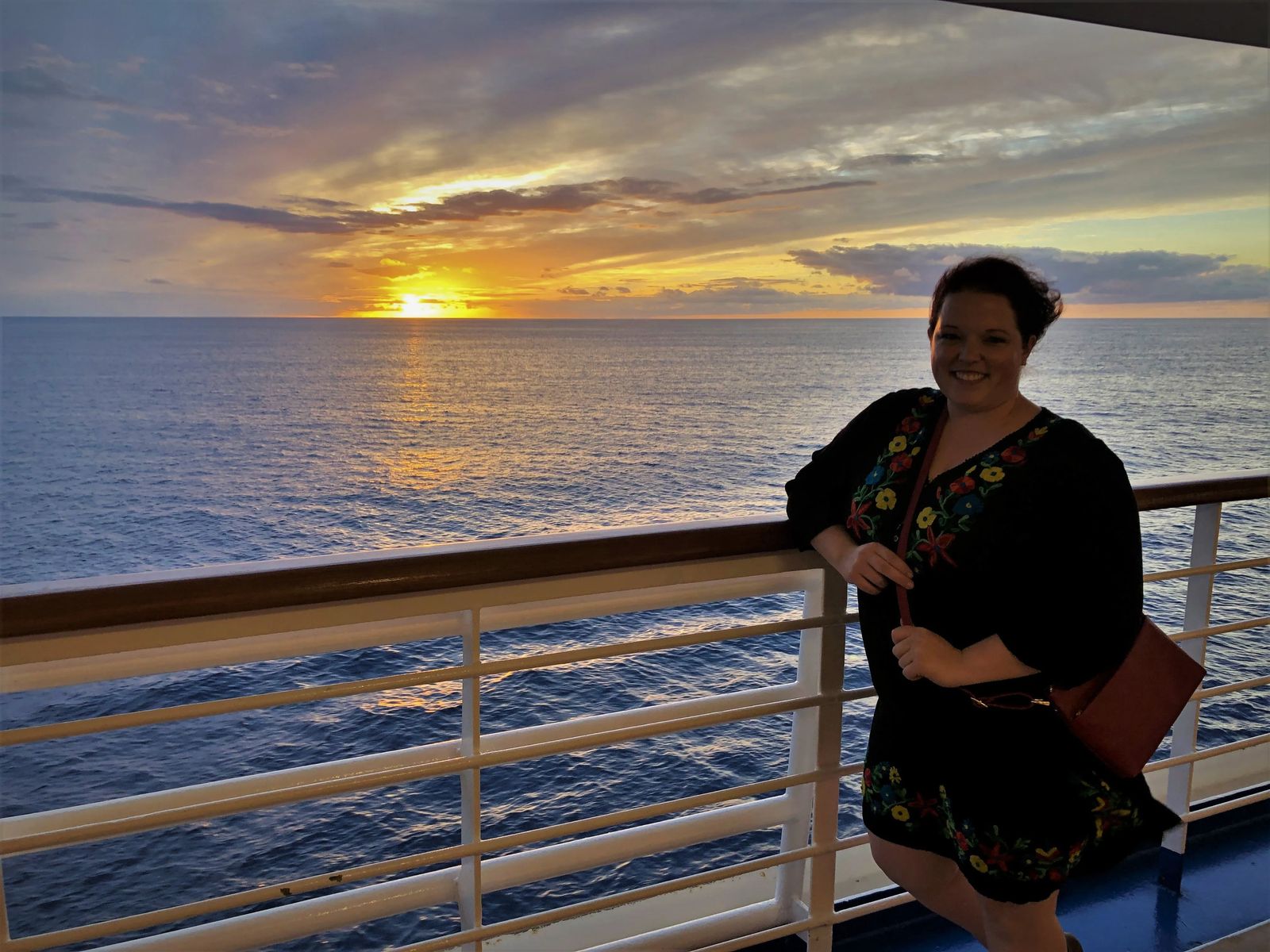 Packing for A Cruise
While there are amenities like laundry services available, if you are wanting to save a little money - bring laundry soap, color catcher sheets (temperatures aren't reliable), clothesline and pins from the $1 store for hanging things in room. Get a balcony room so you can air out the room for drying things off and two swimming suits to trade off while . I would also ask a cruise agent if they use tokens or quarters for the laundry room. Getting tokens on our last cruise was the hardest part. The tokens often run out, and you are left to go fight the crowds at the concierge desk for more.
There is typically only one plug available in a cruise ship, so traditionally people would bring power strips. The power strips with surge protectors are now banned, but there are a few like this power strip that are Cruise ship approved. So be sure you bring this one otherwise your other power strip will be confiscated.
Some cruise ships are still working on allowing notifications being able to be delivered to the other members of your party through their app. Walkie talkies tend to not work, as the frequencies get lost between the metal floors and structure. So bringing a pen and sticky notes, or a small white board to leave notes for other people in your party in case they come back to the room and/or can't find you is one of the best things you can do. Along with this, it is also a good idea to bring a watch, or a phone with a clock that you can all set to the ships clock. This will save you on missing the boat, missing shows, and more. The crew goes by the captains clock, so be sure you are back at least an hour before they say they will depart.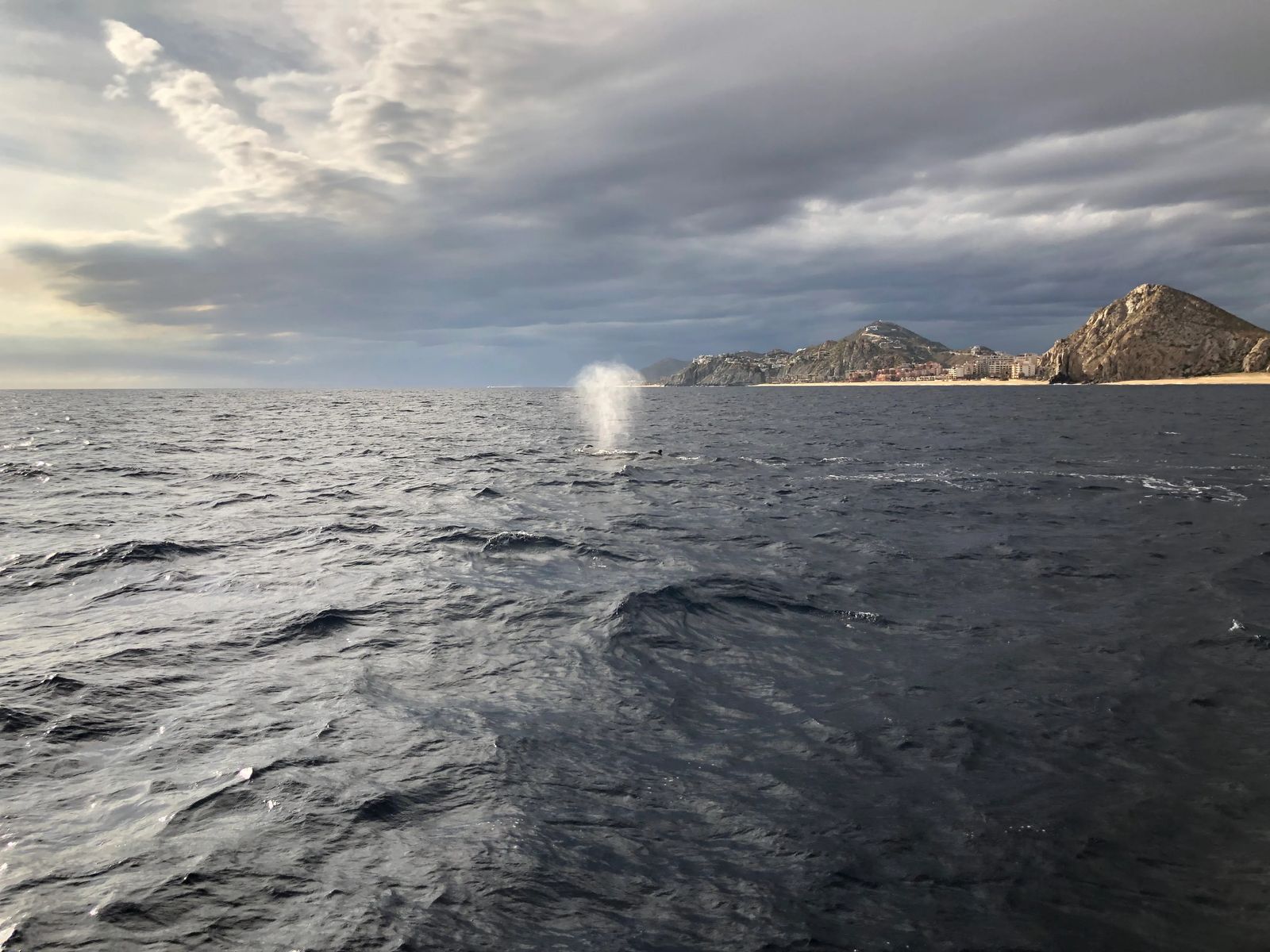 Over the door organizer this is a life saver if you have more than a few people in your cruise cabin, especially kids. This gives each person 3-4 pockets they can store shampoo, toiletries, or extra shoes/flip flops in. You can over the door organizers on amazon, or at the dollar store.
Many people don't realize the walls of the cruise cabin are actually made of metal. So bringing magnets to post up pictures of the dog at home, the daily schedule, or even hooks that you can string up an extra clothes line to let clothes/snorkel gear dry out. These are the metal hooks I use.
I wish I would have had binoculars on my last cruise, it would have made seeing the Manta Rays, jelly fish and all the other sea life on the cruise of South America so much easier to see from the 15th floor. I would also highly suggest bringing a reusable travel straw to save a few more non-recyclable plastic pieces going in the ocean. While your at it, stuffing a pair of reusable silverware (I suggest Bamboo silverware) for shore.
I used to bring Tupperware to take a roll or sandwich to shore, but they do not allow this any longer. Now I just bring protein bars for shore excursions if I'm tied up having an adventure, or can't find something that doesn't have peppers in it.
Beach and snorkel rentals from the ship or the shore can sometimes be as costly as taking a private tour. So I suggest bringing your own snorkel gear, reef safe defog and sunscreen a packable beach tent, and a few microfiber towels with you if you can fit it in your luggage.
Be sure to check out my basic packing list, and other cruise packing tidbits.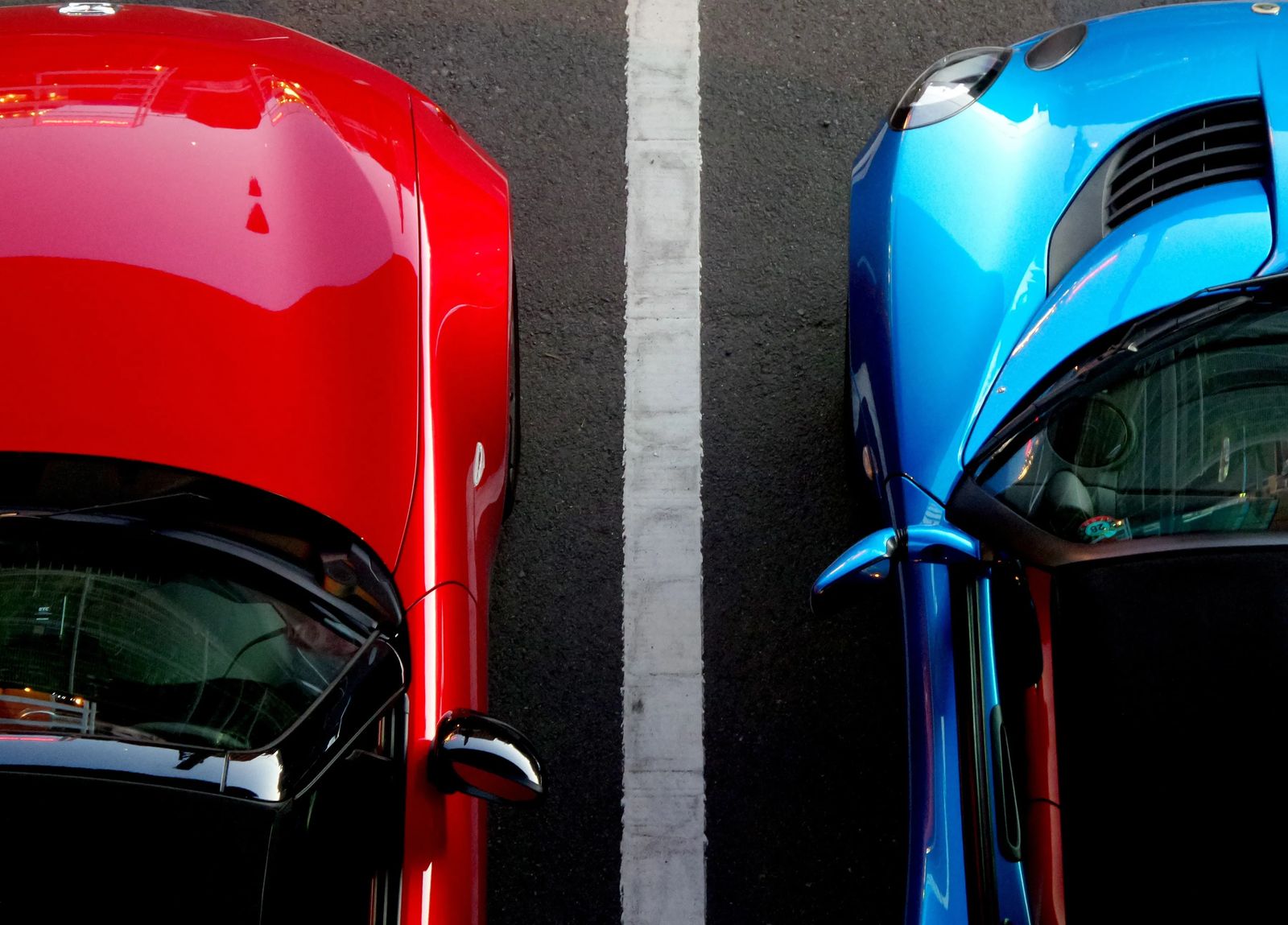 Parking and Transport
You have to think of how much parking in an abandoned dock is going to cost you while your gone. Sometimes the parking can start at $140 for 7 day cruise. You also have to take into account the traffic in the area, on the way to the cruise ship. The ship will have 2000-4000 other people arriving at the same time. If there is more than one cruise ship going out that day, then there could be more people arriving all at the same time.
I suggest allowing at least 3-4 hours prior to the ship leaving to get in and to the port. I wouldn't suggest getting a taxi at the port if you are disembarking, the taxi drivers know your desperate. This is for those cruise ships who are relocating, or will only be going one way and not round trip. Will you have to fly back to the airport you departed from, and then pay to make your way to the dock as well? It is definitely something to think about if you are looking for transportation to or from the dock, or will be parking near the port.
I would also consider the safety of your vehicle in a parking lot at a working port. These areas are commonly abandoned, and have cars broken into if they are not guarded 24/7 while your gone. These guarded areas are more expensive, but well worth the peace of mind.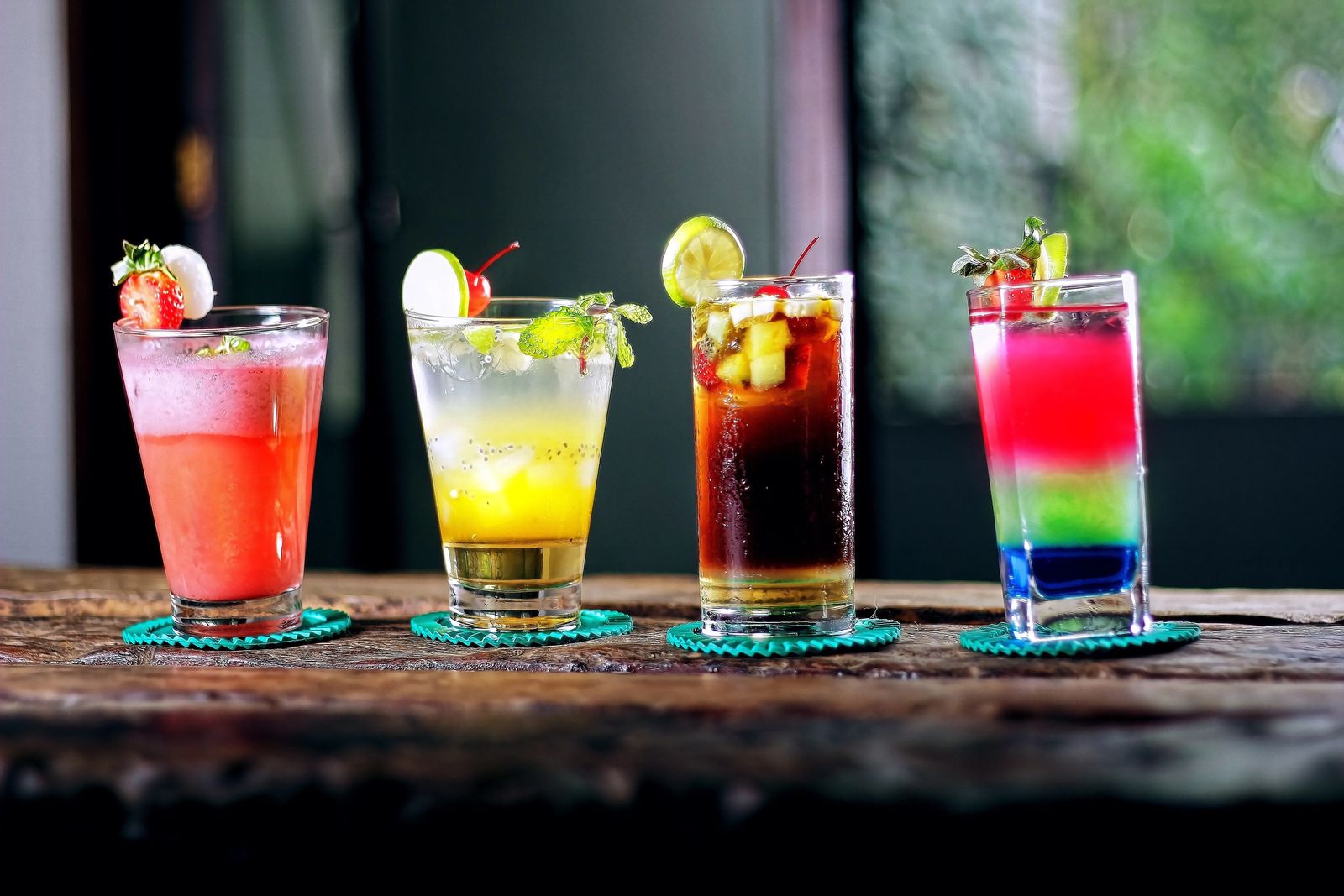 Drinks on a Cruise
Drinking while on a cruise is quite common, you will see loads of people doing it. The cruise ship will often give you a credit to use on board. What many people don't realize, is that each and every time you buy a soda or alcoholic beverage - they will automatically add 15% gratuity to the bill.
Limit yourself to only having alcoholic beverages at night or every other night or just on the formal nights. You make the rules, and both your waistline and pocketbook will thank you. If you try to buy an unlimited alcoholic beverage package before the ship, everyone else listed in your room will have to buy one as well.
Regular coffee on the ship is typically free, but a speciality drink like a Latte is going to cost more.
Culture Trekker Tip: Buy the drink buckets with beer, which are far more affordable and come in a variety of packages. You can also brink one bottle of wine or 750ml champagne bottle per person on board.
You can also bring Starbucks insta-latte packets and just ask for hot water. If you are a soda drinker, then stop by a store on the way to your port and get a 12 pack of soda. Just ask your room porter for a bucket of ice if you like a cold drink.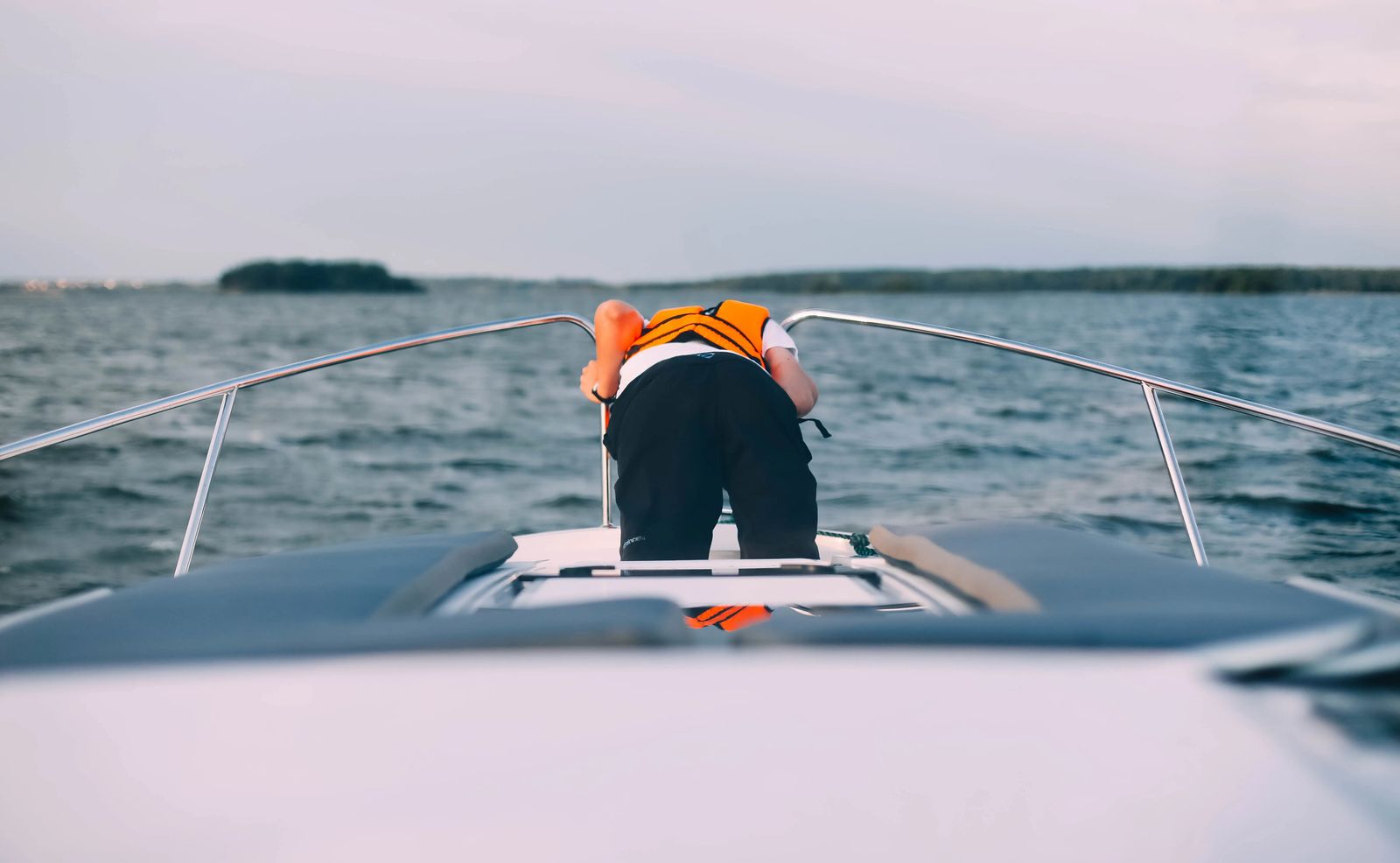 Motion Sickness on a Cruise
I have an entire article on motion sickness and ways that you can treat it while traveling. You have to ensure that if you are prone to motion sickness while traveling, then it is imperative to treat yourself before you get on the ship.
There are some people who claim that getting in the pool if the waters aren't too crazy, can help with the inner ear issue. It can help with calming the feeling of motion sickness. If the waves in the pool are too aggressive, then the cruise ships may close down the pool, so just keep this in mind.
Get Away From the Crowd
While vacations are great, I am one who likes to get away from the crowds and have some alone time. Just to unwind, be present in my own thoughts, and just enjoy the sound of the ocean lapping against the boat. Places I highly recommend going are the aft and bow of the ship. They tend to be two very overlooked places to relax onboard. The Library during mealtimes and/or the side of the anytime eating that is closed when the ship switches from lunch to dinner.
Get in the hot tub during movies to stay warm on the cold nights on the ship instead of snuggling under a blanket. Getting in the pool when it is raining, or going to the pool that isn't the easiest one to get to is also a great option.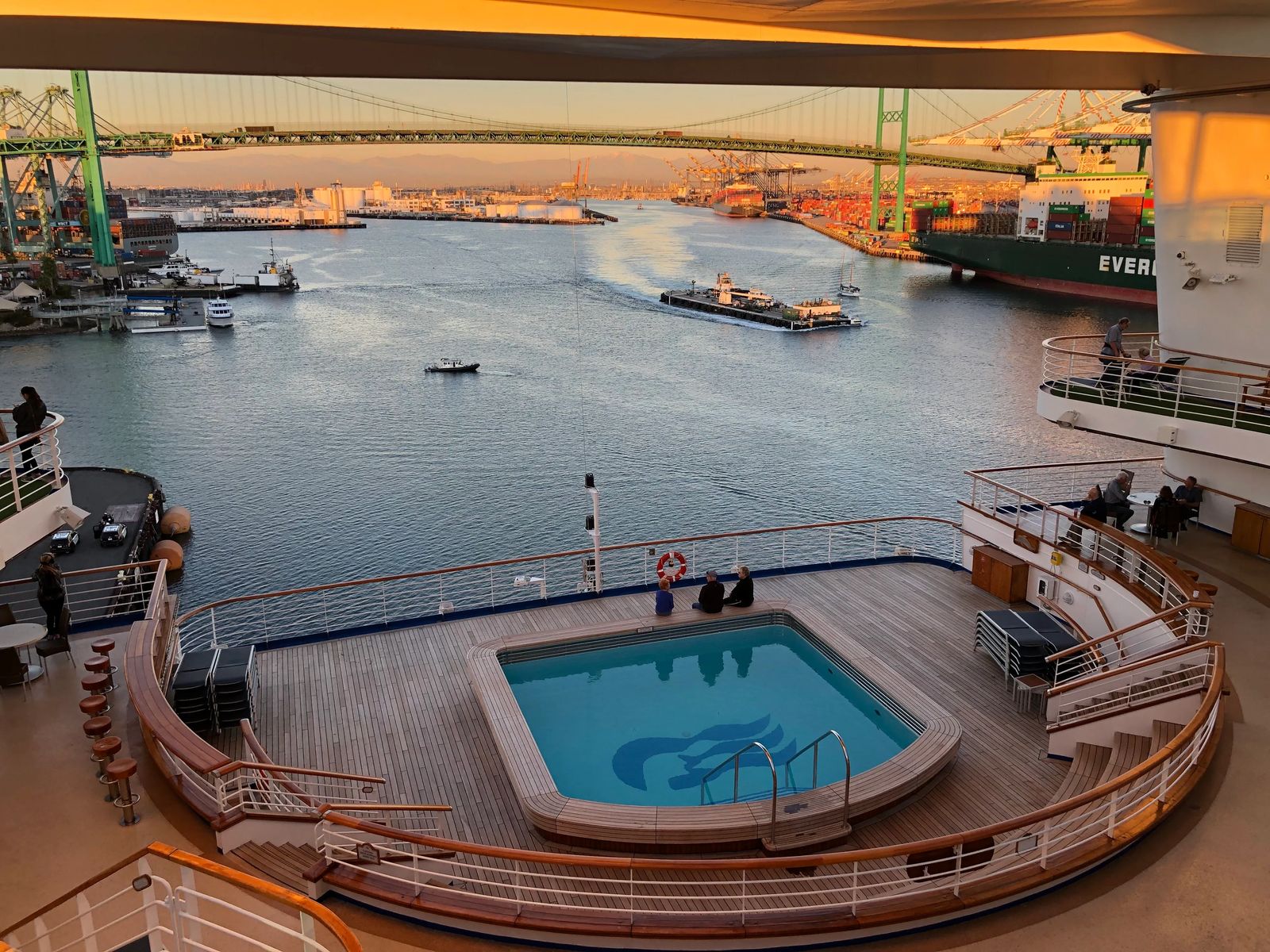 Avoid the buffet on the first day, eat before you get on the ship. It is going to be a mad house of people gorging themselves on their first ship meal. I suggest going to a specialty restaurant for the first day instead as a way to celebrate your first cruise in style. Just make sure there is one that will be open on the first day of the cruise.
How to Not Gain Weight On a Cruise
Weigh yourself as soon as you get on board so you can keep tabs of any weight gain during the cruise. This a particularly good idea if you're on a longer cruise, it gives you strict accountability. I also tend to wake up early on each day at sea to workout, and if we are docking/arriving in port later in the day I will typically workout as well.
Something else I love doing, is signing up for the cycle classes, you can burn up to 1000 calories in an hour participating in one of these. You can go as fast or as slow as you want, it is easy on the joints, and you won't lose your balance if the ship is rocking.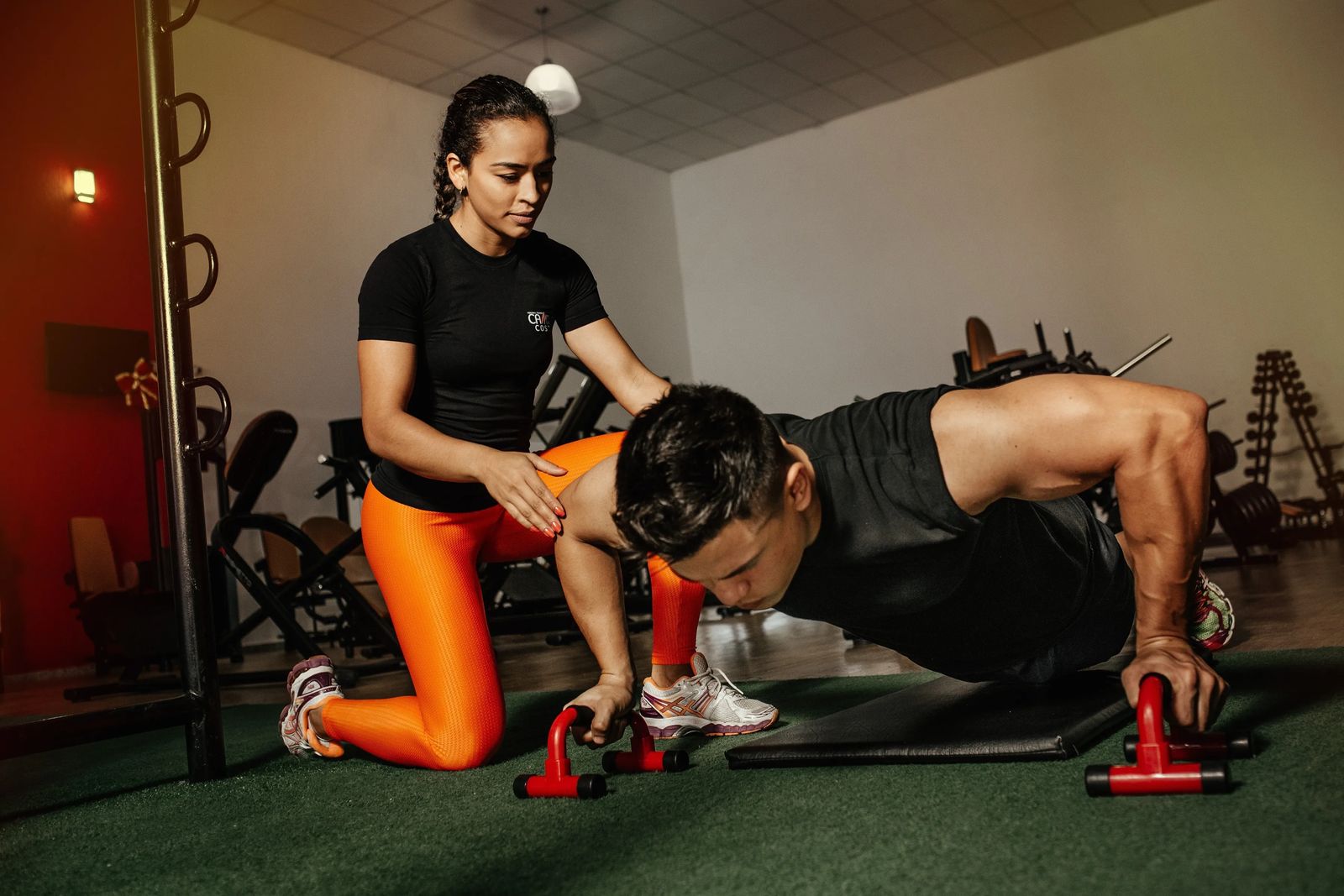 The first day is always a freebie for me, but after that I make a rule to always use the stairs...no excuses.
Take your FitBit or bring along an inexpensive pedometer to track all your steps and calories burned. You may be surprised at just how much walking you can unconsciously do on a big ship! Make a goal of walking at least 10,000 steps a day. Typically there is a good track around the outside of the ship you can walk. Just be careful of the wet floor from the waves, especially on stormy nights.
Ask for the early dinner times, so you aren't eating really late. Also ask your waiter to avoid bringing bread to your table, if your with a large party - then just make a rule you can only have it WITH your meal, not before.
Sign up for classes, take advantage of the massage discounts once you get on board - the days you have shore excursions will be cheaper than sea days.
DIY Shore Excursions
Always look at your itinerary and see if the ship requires you to tender to shore. Those who utilize the ships excursions are always the first ones allowed to get off the ship. So take that into account should you DIY your own excursions. I would suggest doing your own excursions as much as possible, unless it is an excursion that is a small group.
I have found when I do my own excursion, there are less people around, I enjoy it more, and I can go off the beaten path a little more.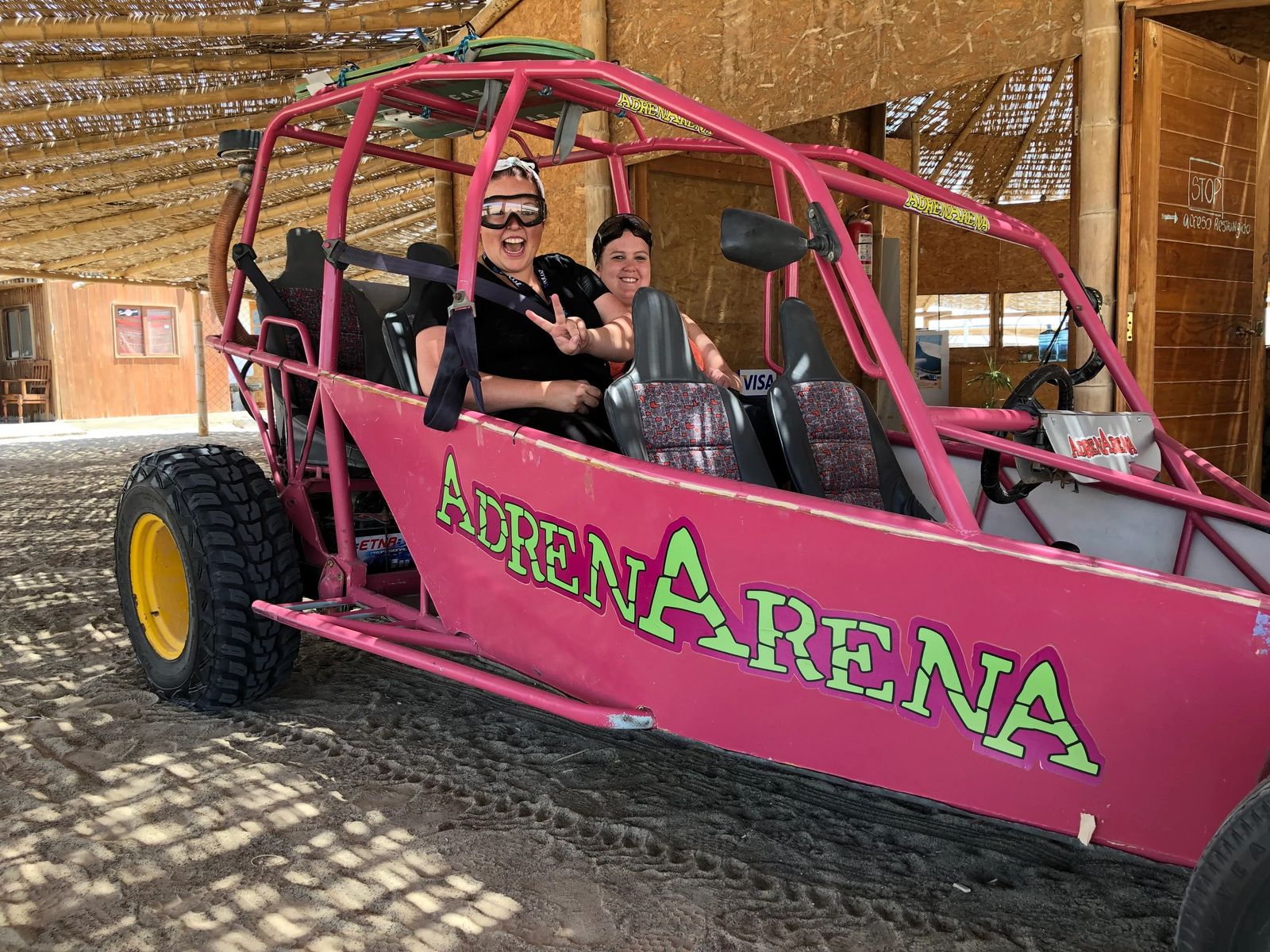 Keep in mind that the port may not be close to town, and the ships may have paid the port authorities to block the transport you paid for from picking you up - or dropping you off at night. There have been several ports I have watched people RUN all the way down the dock, to make it just in time onto the ship, just as they were pulling in the loading ramp.
There are a few guidelines to doing my own shore excursions. I will look on Trip Advisor for "Shore excursions in ______". If it says shore excursions, then I contact the company via email. Let them know what day I'm coming in, and what times we will be in port. I will typically give them a time that is 1.5 hours prior to when we are supposed to leave, that way I have a little time for souvenir shopping & know if we run into problems or traffic that I still have a small window to reach the ship.
When you are scanning yourself off the ship, be sure to check the time on your watch to the crews ship. I will bring a watch, because I take so many videos and photos that I end up with 2% battery. I do have an external battery on my phone, but the watch is a surefire way to keep good track of the time.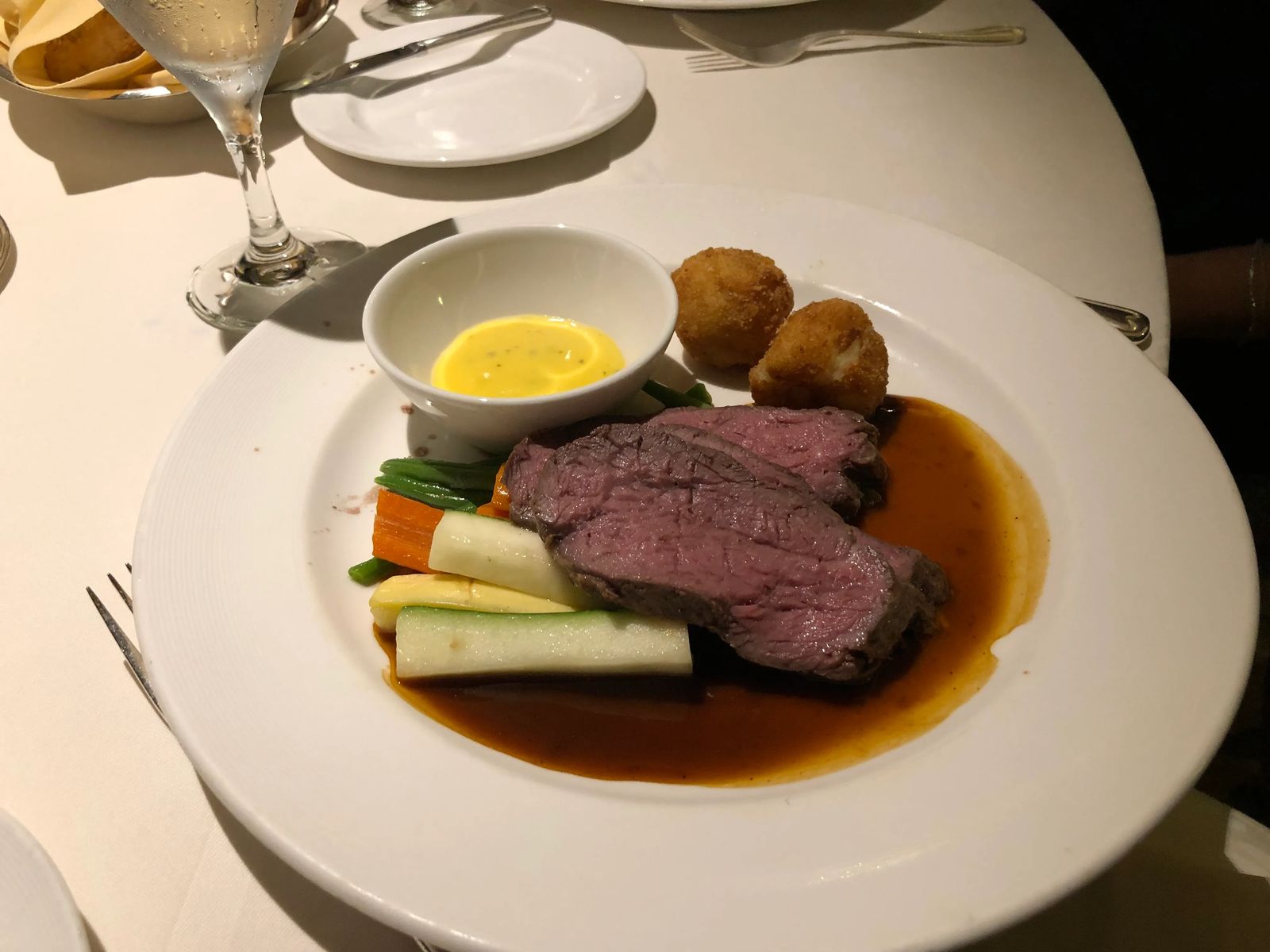 Cutting Costs on a Cruise and Things You Need To Know
Unfortunately, your cruise fare doesn't include every activity that happens on the ship, which can be disappointing for some people. There are things like the cycling classes, art classes, IMAX theater, BINGO, murder mystery dinners or wine tastings that will require an extra fee. So be sure to factor that into your budget, as each activity is designed by the cruise director, and could be confirmed with the cruise agent upon booking which activities will require a fee.
If you are bringing kids on the ship, and think you will want babysitting -it will cost you an hourly rate on some ships.
Specialty restaurants such as steakhouses, Italian restaurants, chefs table experiences, or Sushi will all cost you more money.
Cruise ships have now started to pre-authorize $200-$300 for each passenger on the ship. If you get below $200 then they will keep re-authorizing it at each port. So I suggest you go ahead and put the money on your account prior to boarding, that way you avoid any overspending of the budget while onboard where it is very easy to blow a lot of money. (They don't call them floating piggy banks for nothing).
If you pay the porter $5-$6 and when you get to your room, your bags will be there so much faster than if you just waited for them. I have personally never had an issue with this, but if you see other bags showing up at a neighbors cabin and not yours - well.....I would start asking where you luggage is and if it got on the right ship.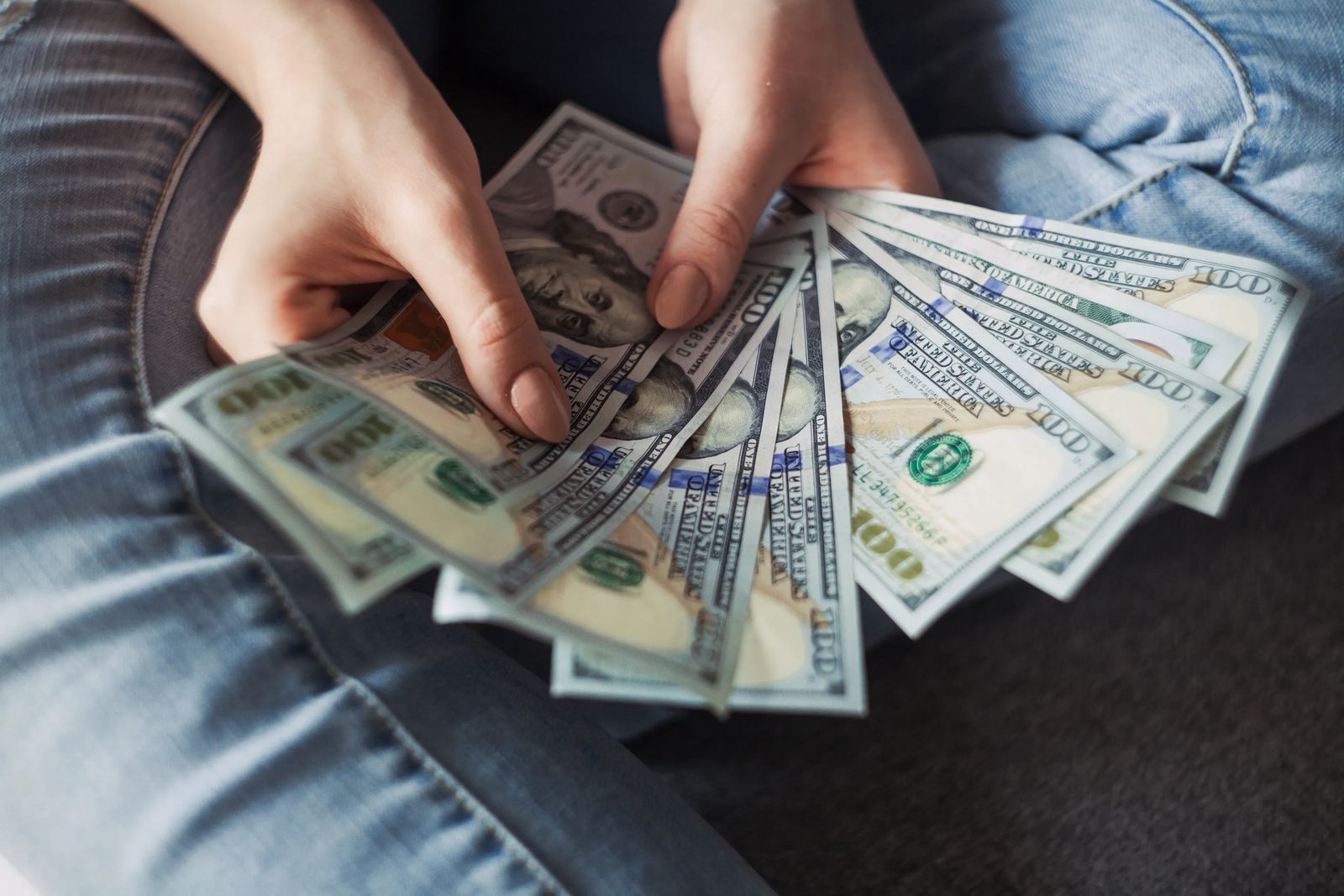 Tips and Gratuities Quick Guide
Tips and gratuities will be automatically deducted from your card on file at the end of the trip, unless you tell the customer service desk otherwise. You can also tip the staff directly, because the tips are shared among the staff. It is pretty shocking to hear what they make, how many hours they spend working and who they are trying to support at home. Here is a quick guide on how much each person who helps you should be tipped.
Suite attendant: $7.25 USD a day per guest
Stateroom attendant: $5.00 USD a day per guest
Dining Room Waiter: $3.75 USD a day per guest
Assistant Waiter: $2.15 USD a day per guest
Headwaiter: $0.75 USD a day per guest
Wifi On Board a Cruiseship
WiFi packages on board are so incredibly expensive, it could easily add a couple of hundred dollars to your bill. There are a few tricks to minimize your usage and still keep in touch though.
You can use the internet for 30 seconds or less and it won't deduct from your time. So quickly get online download your emails, then get offline and read them.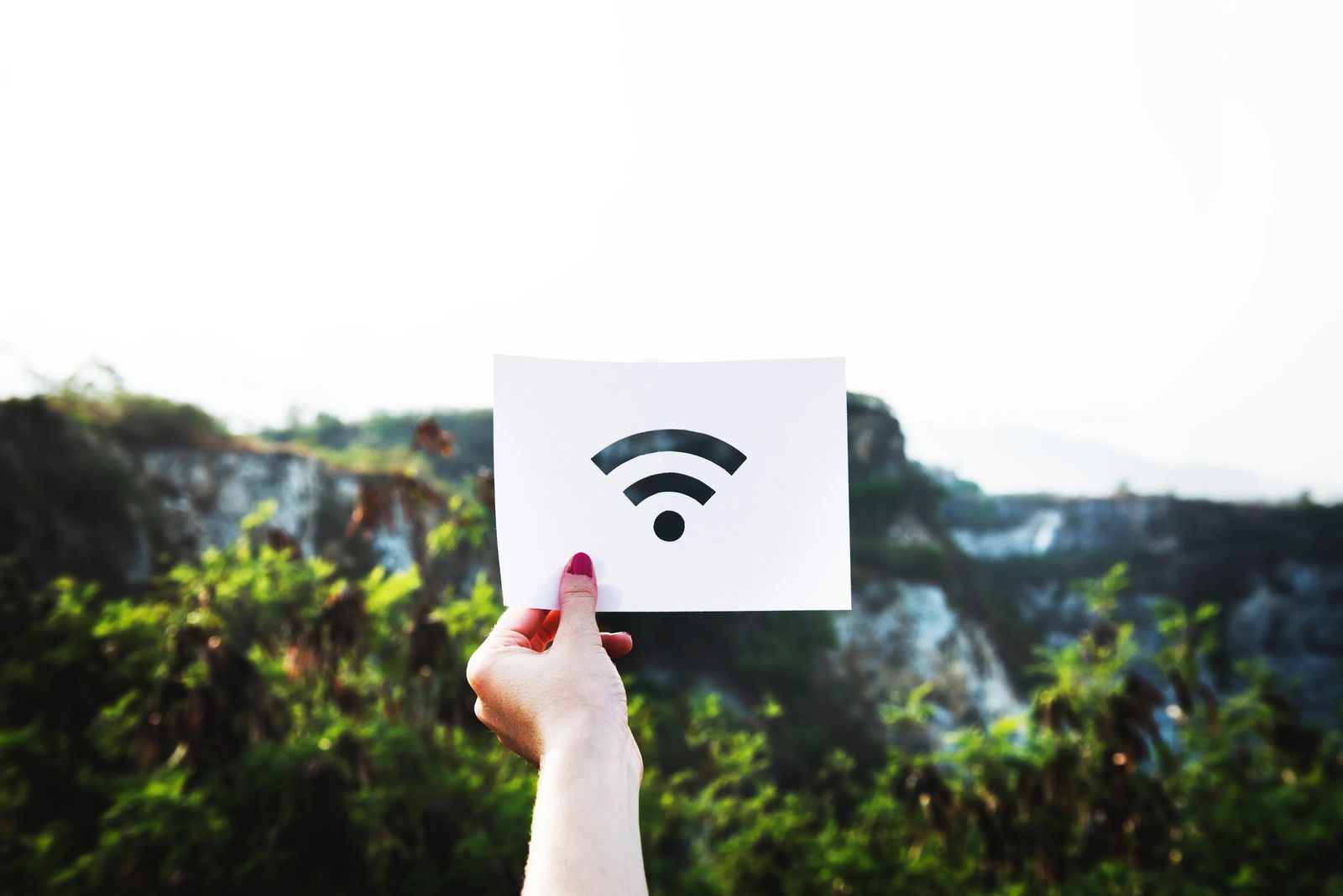 If you need to send an email, pre-write the email in your notes, then paste it into your email after you connect, quickly disconnect after the email is on its way.
Please keep in mind the internet on the ship is INCREDIBLY slow. I would also suggest to buy it beforehand for a 10-15% discount.
If you put your phone on airplane mode and turn on WiFi and you can still get push notifications -- you just won't be able to respond to messages, but at least your will still be able to see when someone messages you. That way you are still slightly connected, even if you don't exactly pay for the WiFi.
Connect your computer through your phone when your in port, for free internet while in port. Just use your phones data plan, but keep in mind it may cost you more if you don't have an international plan and are traveling into a different country.
You can also purchase a WiFi If your phone carrier doesn't include free international plans. I am personally considering making the switch to the new Google Fi phone plan, which includes international roaming in nearly every country where cruises go. Google Fi plans typically are about $20 per month, plus just $10 for every gig of data used. And there's no contract so you can use it just for a month or just for a cruise and cancel. It would be worth it to sign up, just for peace of mind - especially if you have little ones at home.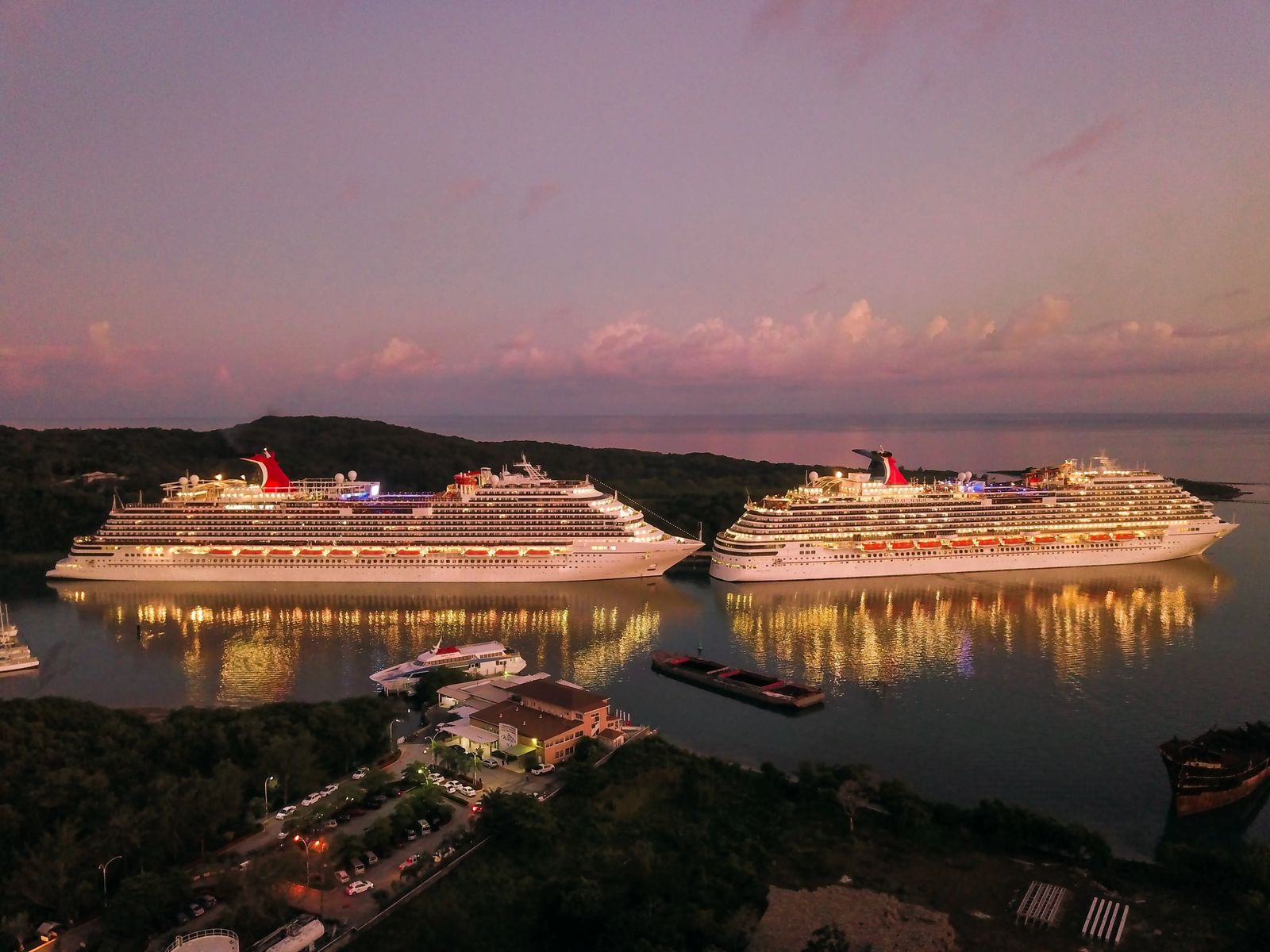 Other First Time Cruiser Tidbits
Download the app for the cruise beforehand, so you don't have to use the expensive WiFi to do so. Most ships have these apps, and even have in app messaging that you can use to contact other people in your party.
If you need cash, avoid the ATM costs ($15 to withdraw cash), buy your money you need in chips then take it over to the cashier and you will only be charged $3 instead of $15 to get the money out of your bank.
Bon Voyage!
These are all the tips and travel hacks for first time cruisers that I can think of right now. I will regularly update this post with each cruise I go on, to give you the most up to date and relevant information. So be sure to bookmark this page, and check back before your cruise for a refresher. If you have any cruise tips I missed, feel free to jot them down in the comment section below. Love having other Culture Trekkers contribute to a better travel experience for all. Cheers and Bon Voyage on your first Cruise!
Like it? Pin it! Sharing is Caring ;)