Basic Packing List
Everyone has their different routine and daily requirements, but after 25 years of travel I feel like I have the perfect packing list for Solo Female Travelers, but I think the gentlemen out there could utilize this as well. This packing list is designed for traipsing around cities, and doesn't matter if you are in your own country vs traveling in another country - it works well with either one.
It is NOT designed to be a packing list for camping. So if you want to look at those lists, I have put them below.
Main Packing List for every Trip
For clothing I typically take # of days you will be on the trip, divide by 2, then choose outfits that can be interchangeable or just add a scarf/hat/necklace to change your look this will save you loads of room. PACK ONLY WHAT YOU KNOW YOU USE ON A DAILY BASIS, AND CANNOT REPLACE AT YOUR DESTINATION IF NEEDED.
Ear Plugs
Empty waterbottle to fill up after airport security
Eyeshield
Benedryl, Melatonin, or other sleep aid
Wet Wipes/Baby Wipes
Kleenex
Shirts
Lazy Jane Tshirt (to lounge in)
1 weather appropriate dress that you can dress up or down depending on the occasion
Thin sweater - I prefer fleece as it doesn't take up much room
Scarf - to match shirts
Bandana
leggings/jeggings - take up less space and lighter (#everyouncecounts)
shoes (1 quick slip on/off pair, and 1 sturdy pair -- wear sturdy pair onto the plane)
Undergarments
socks
Toiletries
Laundry Detergent - especially if longer than 7 days
Toothbrush
Toothpaste
Retainer
Makeup
Razor
Q-tips
Floss
Aleve
Benedryl itch cream
Bandaids
Pepto Bismol
Personal Medications
Contacts/glasses
Shampoo/Conditioner
Deodorant
Dry-shampoo
Personal hygiene supplies
Brush
Hair conditioner oil/spray
Sunblock/Aloe - if location appropriate
DEET - I use Jungle Juice from REI - if location appropriate
Body Glide
Personal Security & Financial
Photo ID
Credit Card/Debit Card - make sure to call your bank and notify them of your travels
Cash at least $100 in your purse in the local currency
Maps in electronic or paper copy
Itinerary and addresses to accommodations
Leave your itinerary with someone - so they know exactly where you will be if they need to come looking
Electronics/Camera Equipment
See my Camera Equipment for a list of what I use while traveling
Computer or Ipad
Camera and phone charger
Phone
Headphones/Earbuds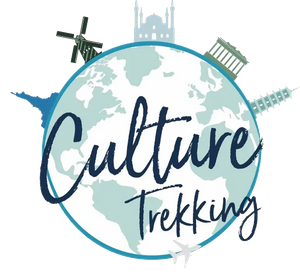 Culture - Connection - Art - Adventure