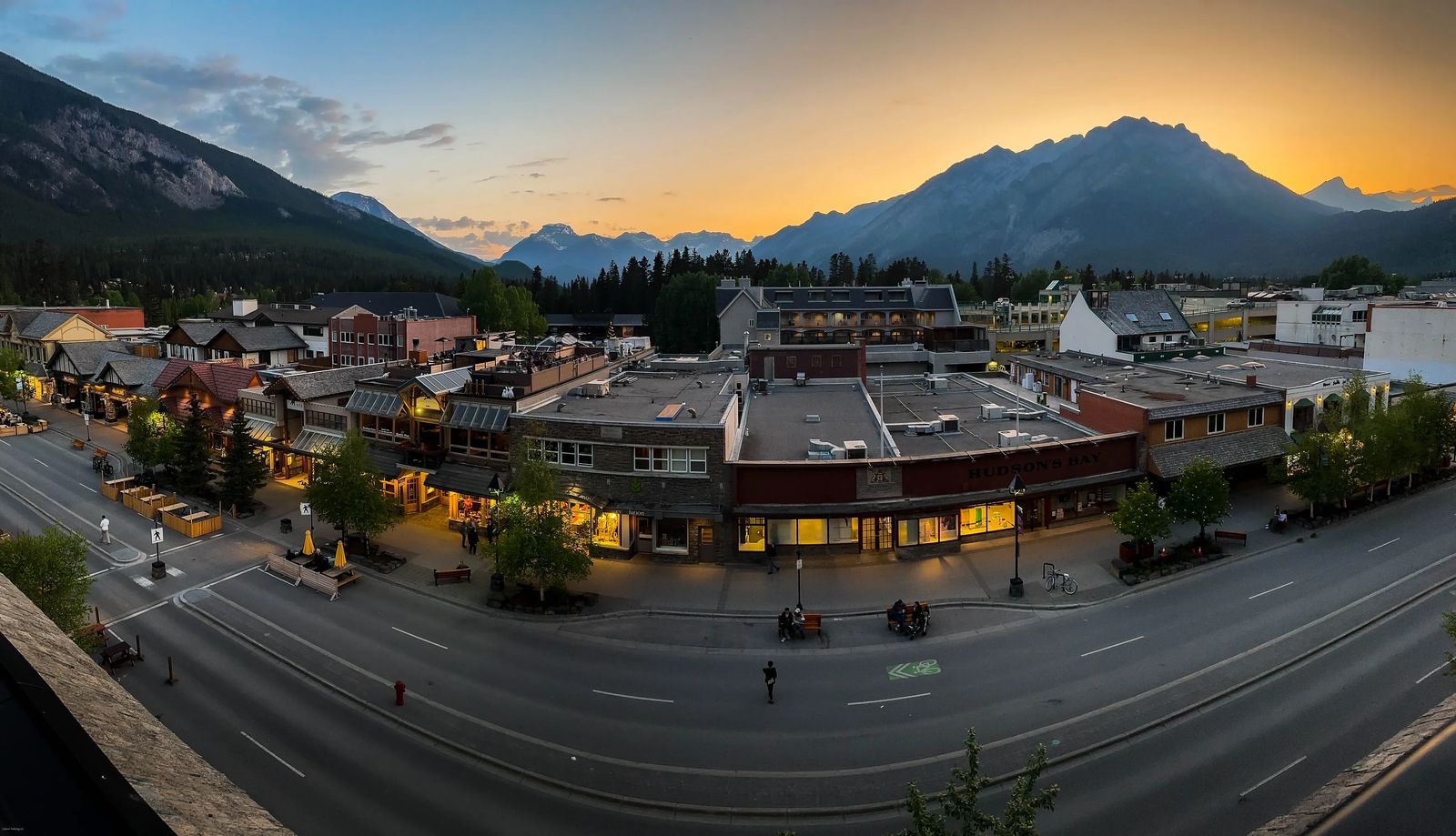 Things To Know Before Visiting Banff
Banff isn't budget friendly, there are new rules that pop up every year around protecting these two UNESCO Parks - here are a few things to know before visiting Banff. I'll talk about the best way to get around, best places to stay, how to not get massive fines when around wildlife and not wasting time with parking.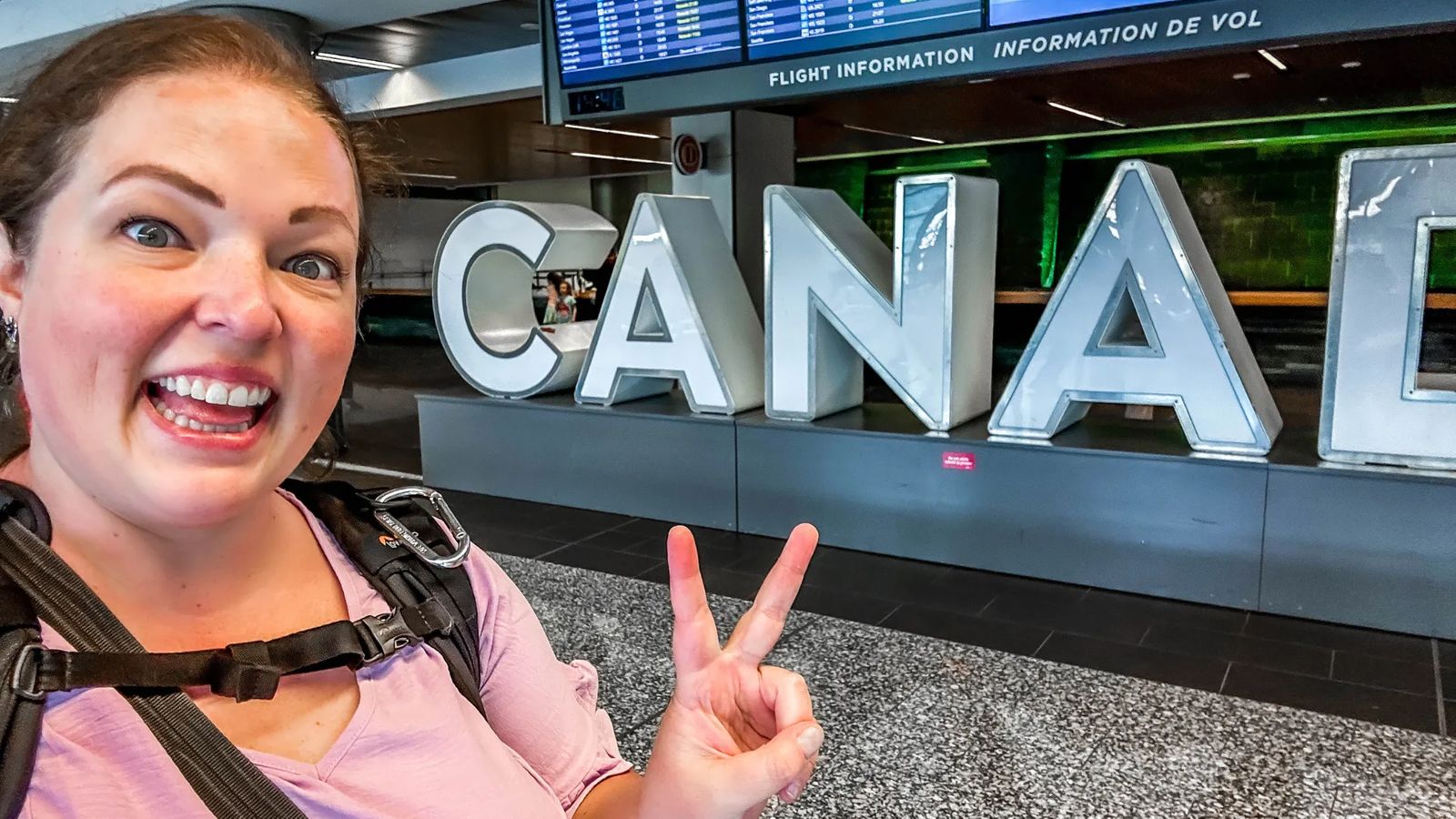 Book Early
Banff is an increasingly popular destination for outdoor enthusiasts and those looking for a bit of peace from the rat race of life. Banff and Jasper are both UNESCO heritage sites and see more visitors per year than Yellowstone. That being said, the hotels and campsites book up almost as quickly as they open - especially the budget friendly ones.
I was visiting Banff on a collaboration with Pursuit, a tourism company that helps you with an itinerary and hotel stays catered to both solo travelers and families. They emphasize sustainability and hire locals as much as possible. The attention to detail is really comforting and the food at the restaurants in their hotels is INCREDIBLE. I don't usually drink coffee from the hotel rooms (talk about grainy and gross) but I'm telling you, I went back for a second glass at Mount Royal Hotel.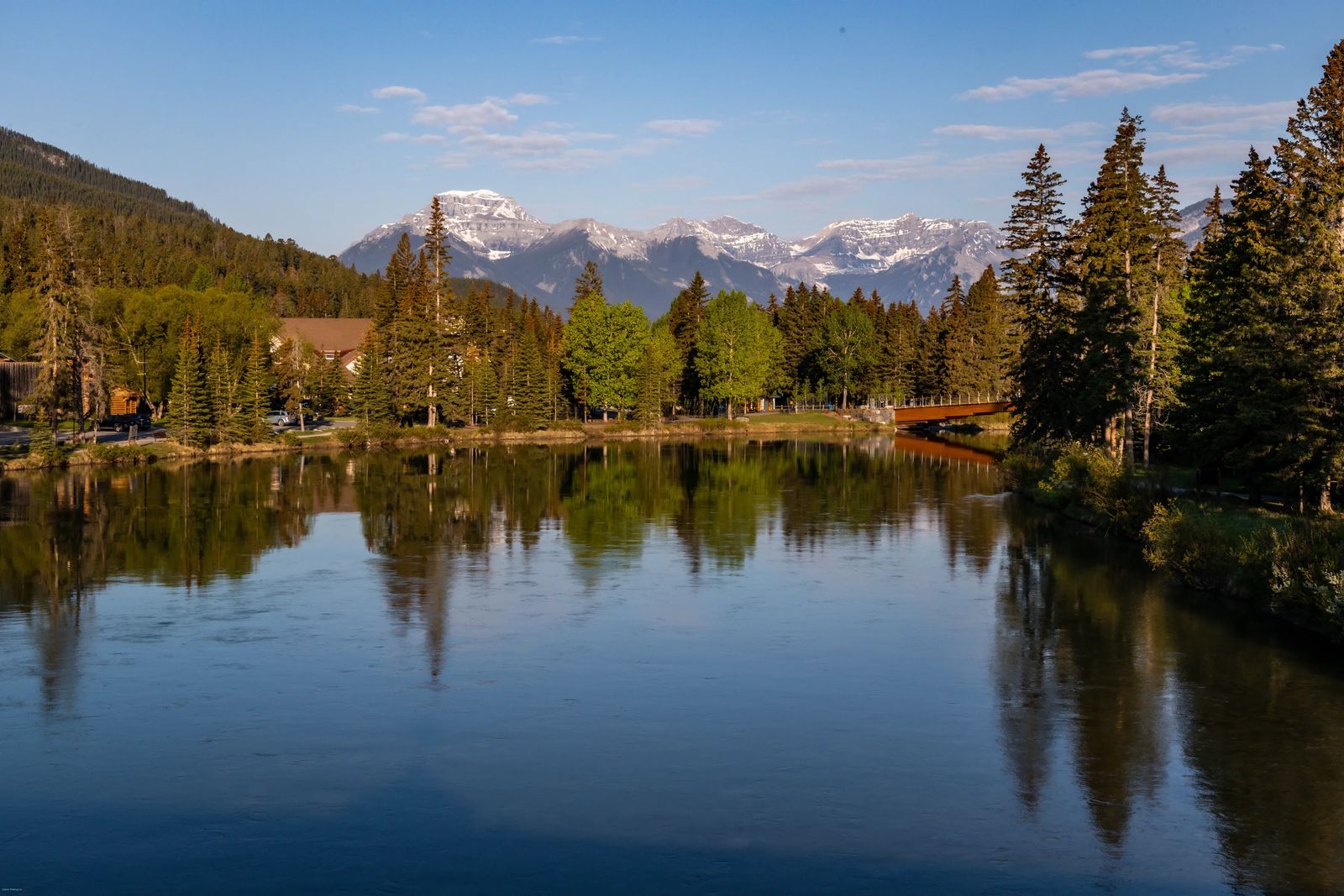 Budget For Banff
When you are planning on visiting Banff, you need to make sure you budget properly for it. There seemed to be a lot of 'extra' costs that those who want to visit on a small budget may get overwhelmed by. I'll try to list as many here as I can to help you out.
Parking: Make sure it is included in you hotel cost, and ask if it is first come first serve or if each guest will have a parking spot. Where their parking is located will be important on those days when the weather isn't favorable. There isn't really any overnight parking in town, but they do have bus system ROAM that go throughout town and to most of the most popular tourist spots for a small fee.
Park Fees: There is a daily fee for the parks that ranges from $25-$75 per day depending on how many people are visiting, ages, where you are staying and the size of your car. Inevitably, they want to cut cars inside the park to help with 'bear jams' - the instances where cars cause a traffic jam to see the bears on the side of the highways.
Hotels can range from $100-$600 a night depending on what hotel you decide to stay at. The Fairmont hotel definitely has an epic view over Banff, but is located a bit outside of town. They have camping spots, but I don't know how competitive they are or the amenities, the hotels in town are expensive but also provides easy access for those that love nightlife. For those who are needing something more budget friendly - try staying in Camden and taking a bus over to Banff.
Meals: Each meal ranges from $12 for snacks to $60 for the highest end meals. There is a push in the restaurants here to tell a story, celebrate the mountain culture, and sustainably cook for those visiting the park.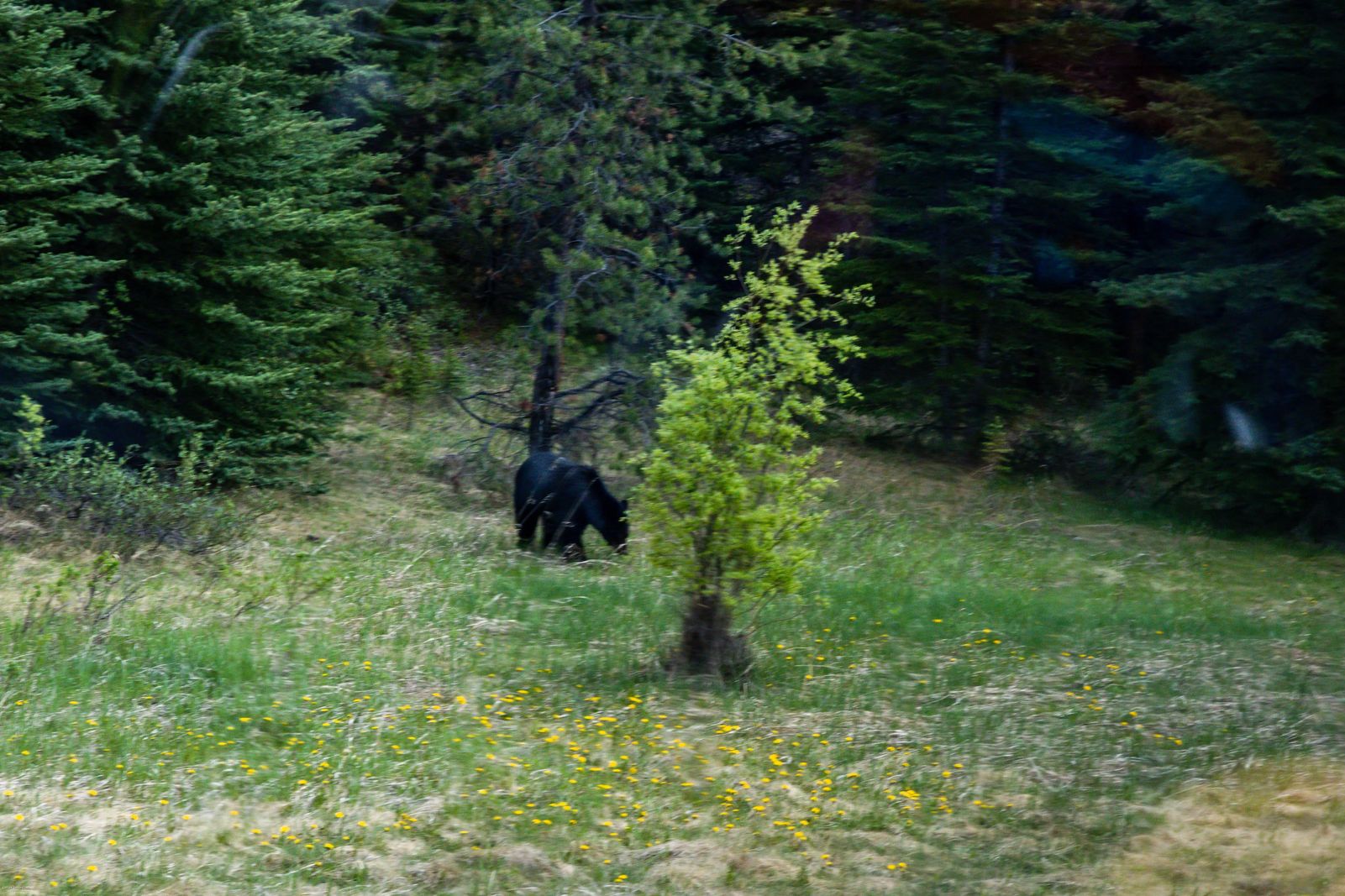 Don't Leave Your Car
They have recently changed the rules about people leaving their vehicle when wildlife is present. If you leave your vehicle to take photos, approach, or try to do anything other than observe wildlife you will be slapped with a MASSIVE FINE - thing $10,000 fine. So just don't leave your vehicle, the locals here are doing a great job of warning tourists that come through.
Best Time To Visit (It Depends)
Banff will look different every time of year that you visit and have different options available for adventure. If you want to see the classic turquoise lakes then visiting during the summer in July and August are the best time to visit.
If you want to visit with less crowds and don't mind a bit of chilly weather then June and October are great times to visit. You can have frozen lakes and snow still during June though, but in return you get to see all the baby animals being born. This is also when the bears are foraging for food after coming out of their hibernation so sightings are much higher. Just be careful during Spring, Elk are really aggressive, along with Brown Bears when protecting their young.
October is rutting season, and the beautiful fall colors and crisp air. The cool months are a perfect time to visit the historic hot springs here.
In the winter you get to experience ice climbing, nearly empty trails, frozen waterfalls and if you are lucky - maybe even the rare sighting of Northern Lights. Banff usually gets about one good night of Northern Lights.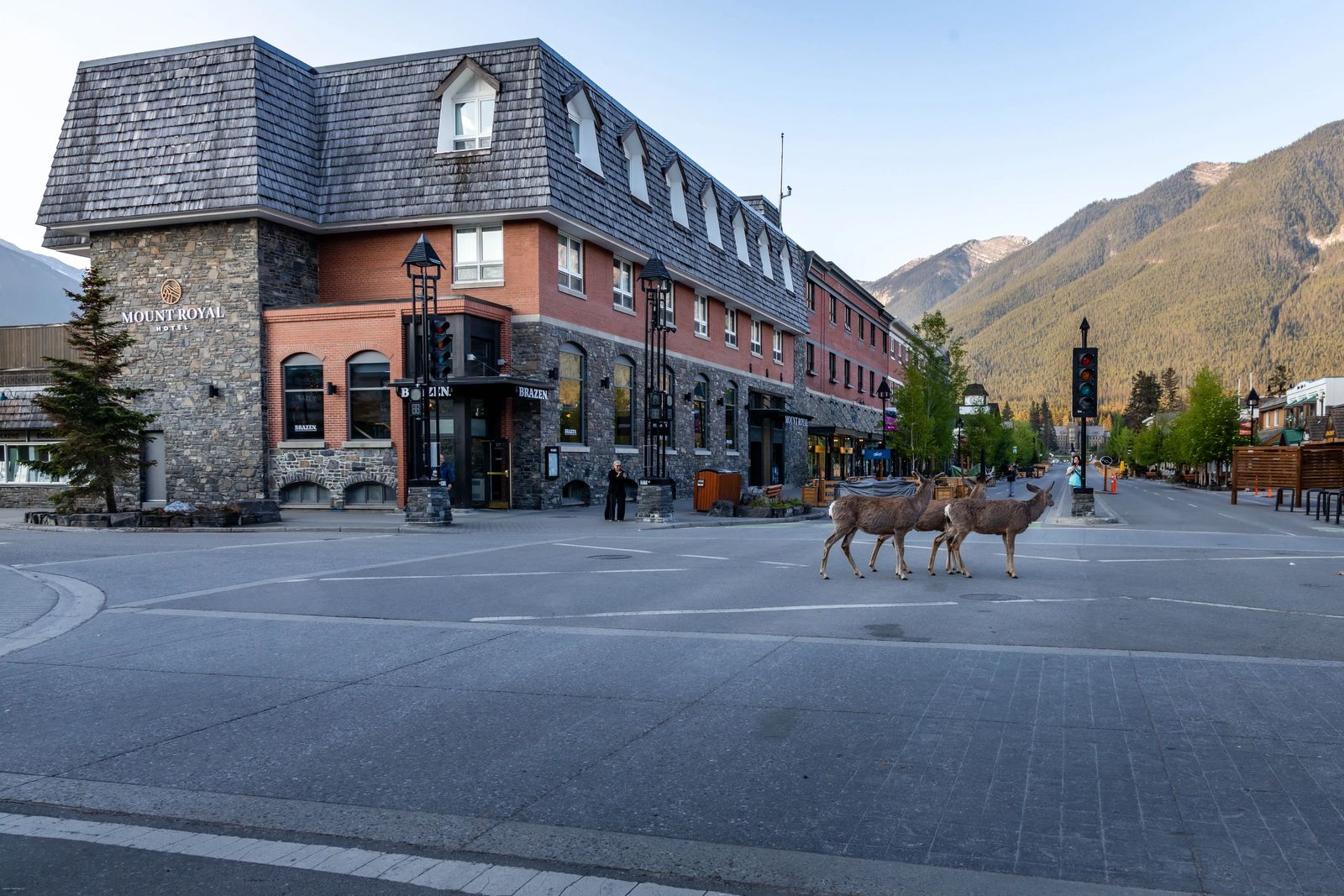 Parking
Use the public bus system ROAM, it is easy to use and will take you to all of the most popular tourist hot spots. If you want to get to the popular spots early, then you will likely need to rent a car or arrange for private transport. There isn't really Uber or a taxi system here per se, and the popular destinations are to far away. Unless you are willing to pay upwards of $141 one way to Moraine Lake I would plan on the bus or a car rental.
There really isn't any overnight parking in Banff, unless it is included in your hotel. Even if it is Banff is surrounded by mountains and rivers so there isn't anywhere to expand just or parking. It also is inside a UNESCO site, so accommodating to cars and tourists isn't really in the plans. That being said, you can park anywhere from 6-9 hours in town, but you will be charged by the hour for the parking.
You can find the 9 hour parking, according to the Banff website here: Banff Train Station Public Parking – 9-hour limit. Bow Avenue parking – 9-hour limit. Bear Street Parkade (all floors free except ground floor) – 9-hour limit.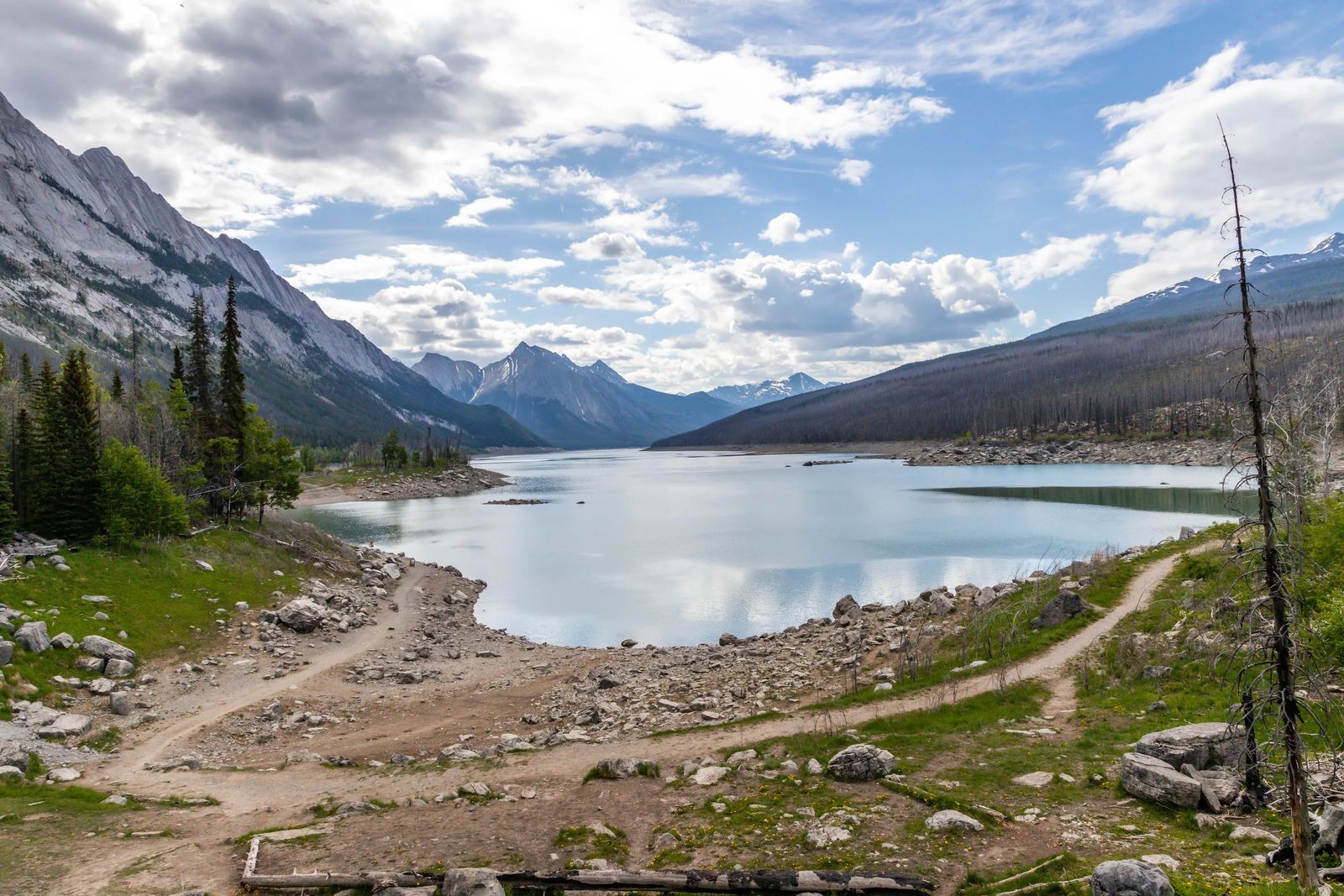 Trail Etiquette
If you aren't an avid hiker, then it is important to know the trail etiquette when in Banff and Jasper. In general those who are ascending, or hiking up the trail, have the right of way always.
Make sure you pick up what you bring in, leave no trace. Also know that going off trail, especially in Johnston Canyon to explore can really damage trails, startle wildlife and put your in danger. There are endangered animals that visit the park that if you go off trail can cause mass death of a species, both animal and plants.
Did you know that mountain soil that grown wild flowers requires a very specific consistency and aeration - if you walk off trail it can ruin the soil so that wildflowers don't grown anymore. It can take up to 10 years for the wild flowers to regrow. I didn't know this until I was up at the Alta Wildflower festival here in Utah and after 5 years of careful protection of the soil, the wildflowers up there now grow so high and tall that they reach my shoulders.
Make sure you always carry bear spray with you, and a bell or something to create sound while your are on the trail. DO NOT approach, provoke, or take selfies with wildlife - treat them as you would any other threat.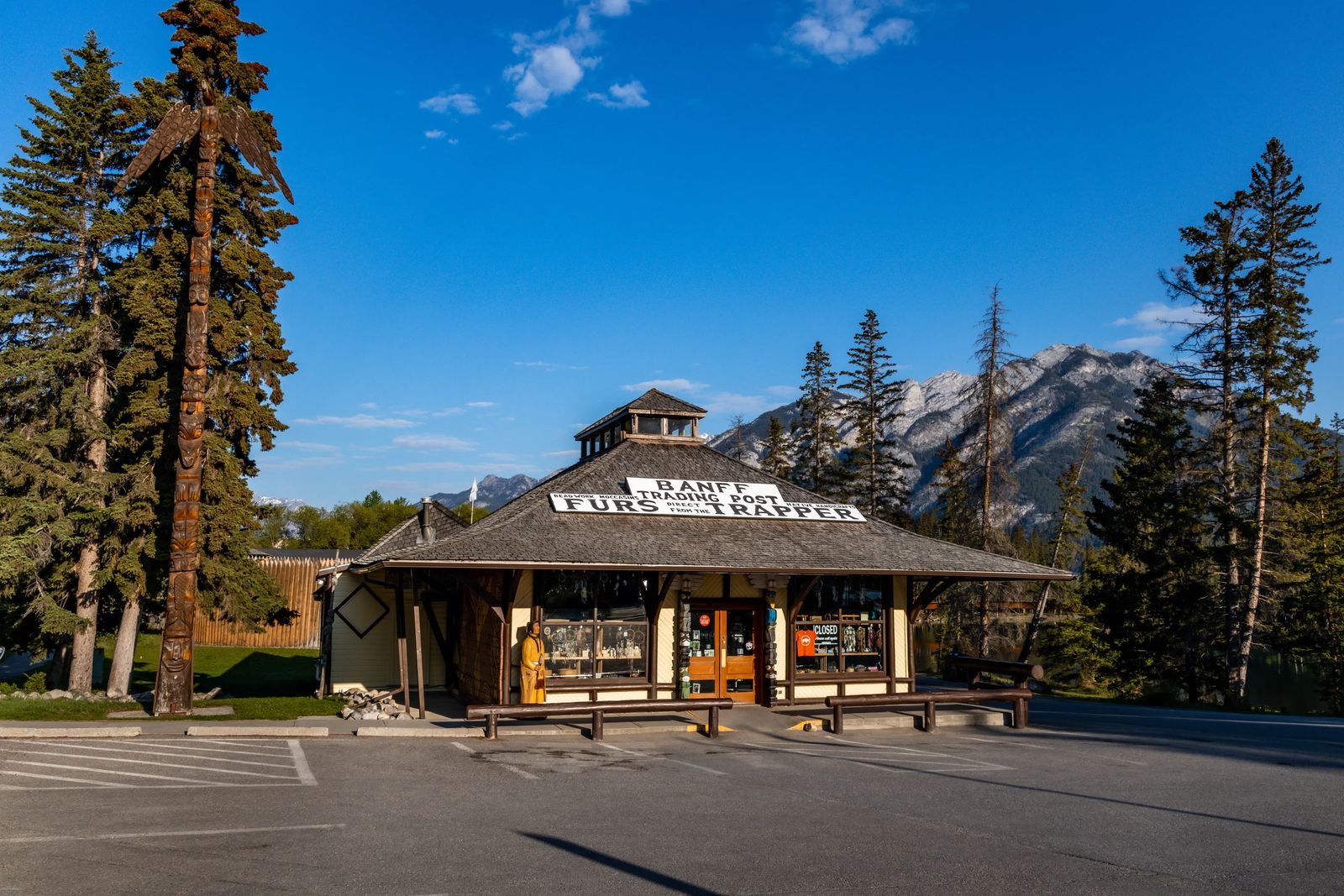 Indigenous Tribes
Banff was inhabited by indigenous tribes long before it was settled by the Scottish to establish a railway system and tourism for the hot springs here. There are more than 630 First Nations in Canada with more than 50 unique indigenous languages.
For more than 10,000 years this was a sacred place for the local tribes that foraged and traded along the Bow River. The River was named as such due to the abundant Douglas fir trees that made for excellent bow wood.
There was one town here that was inhabited throughout the winter made entirely of pit houses called Kekuli. Pit houses provided extra protection agains the cold and the wind as well as animals looking for a meal.
The Stoney Nakoda First Nation always called the prominent mountain that overlooks Banff "sleeping buffalo" or Eyarhey Tatanga Woweyahgey Wakân. The Blackfoot name for this mountain is Iinii Istako.
The Bow Valley has also been important to Ktunaxa (Kootenay) and Secwepemc First Nations, the Mountain Cree Clan of Peechee, and the Dene of the far North and South that are responsible for some of the rock art found in the valley.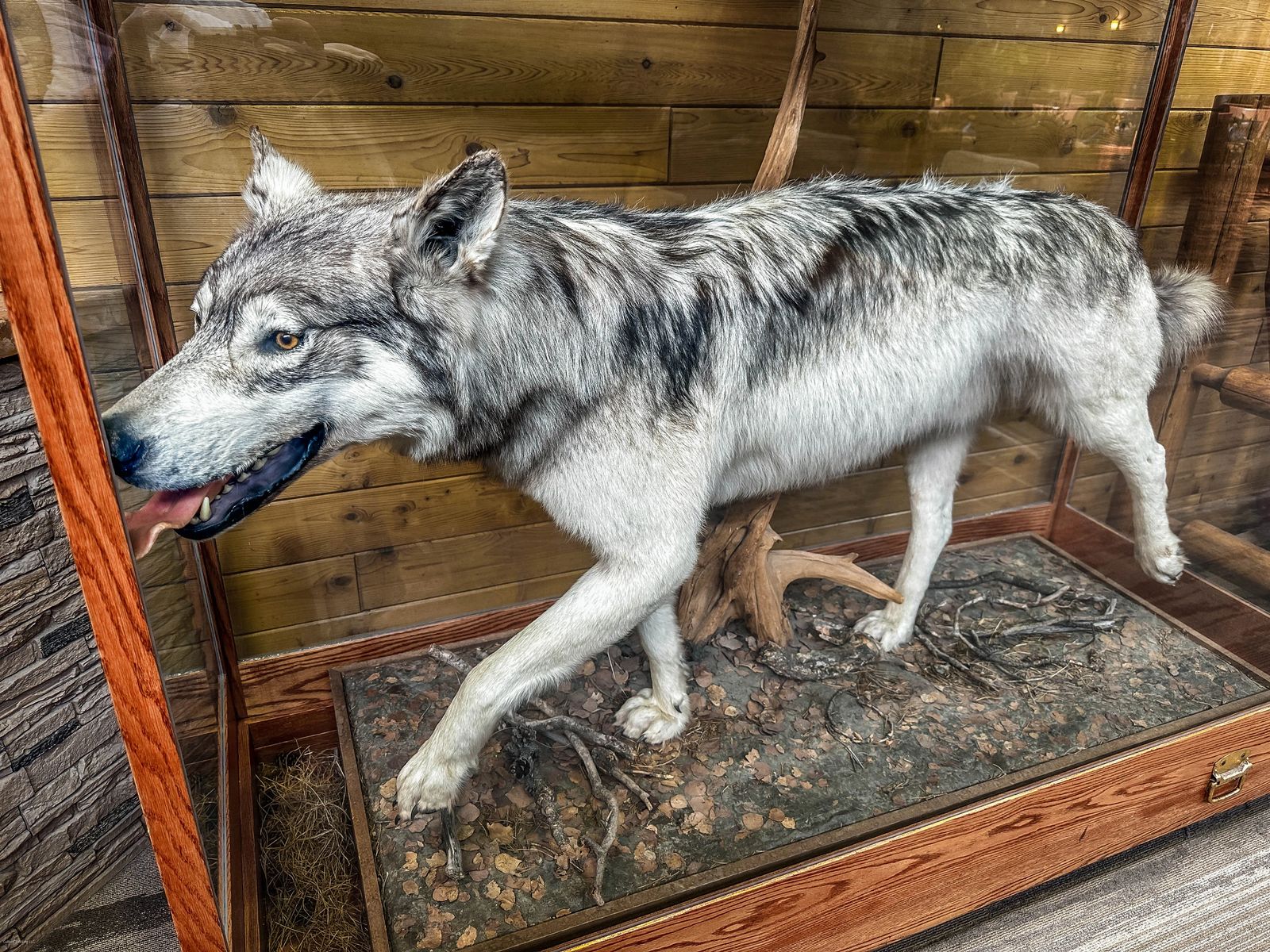 Wildlife Safety
Elk are dangerous in the spring and in rutting season, more attacks from elk than bears. During the Spring it is a good idea to stay at least 100 feet away from Elk, and observe but don't disturb. For bears, especially if they have cubs, stay 200 feet away and try to always make your presence known.
It is required to carry bear spray in Banff if you pan to hike, and even if you don't it is still a good idea. When you are driving, don't create a 'Bear Jam' - where you slow down and stop all the traffic behind you for the bear. Make sure you pull ALL THE WAY OFF THE ROAD into designated pull off areas where you will be safe and so will the animals. Doing this also allows locals to pass by and help continue to provide services to the Banff and Jasper National Parks.
If you bring dogs, they MUST be on a leash at all times. Contrary to America, Canada allows your dogs on all trails in Banff and Jasper as long as they are leashed. I would just caution from taking dogs on trails in the Spring and fall unless it is a highly trafficked trail as the bear activity picks up and it could put your dog at risk.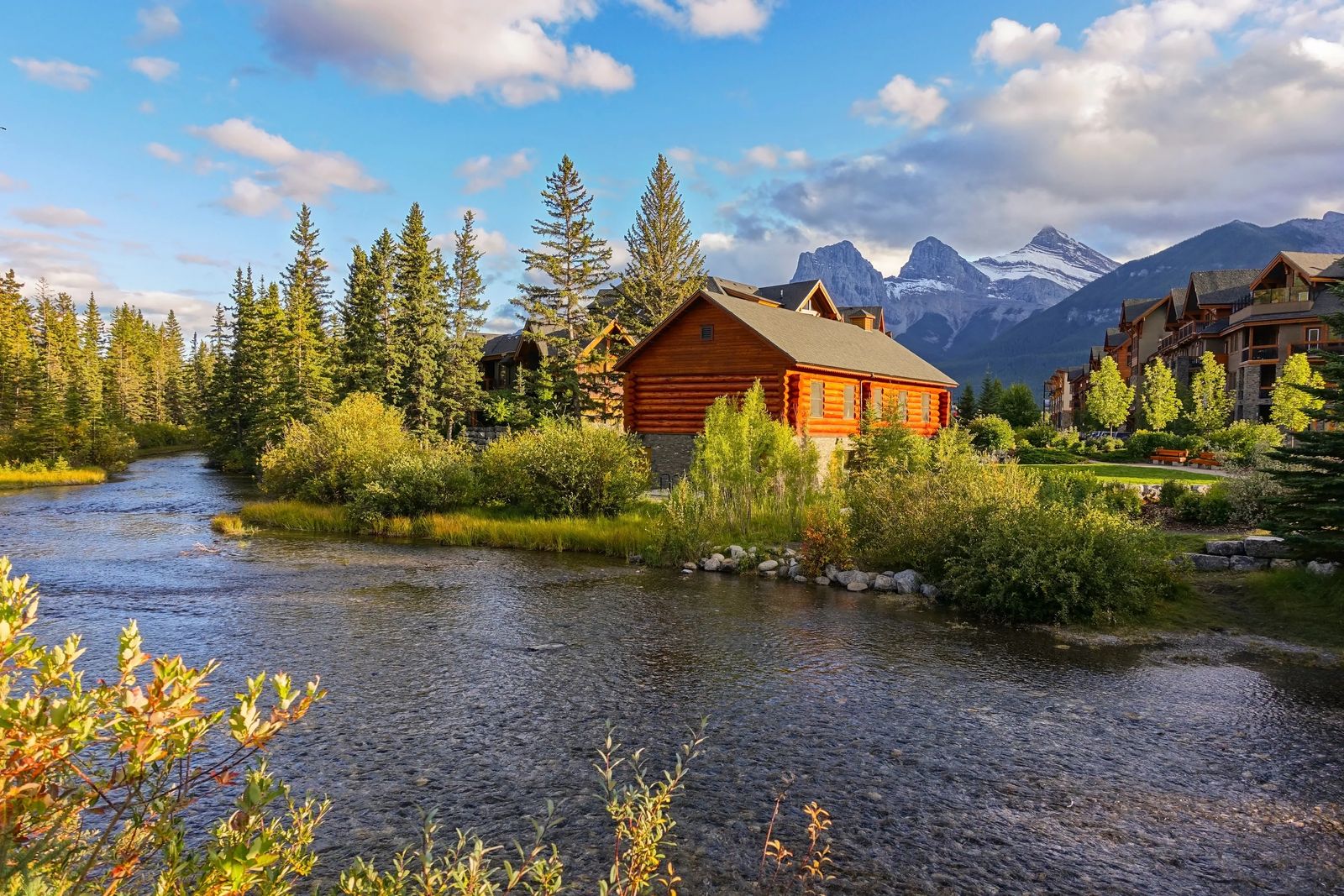 Visit Canmore
Right near Banff you will find the beautiful mountain town of Canmore. This is where you will find budget friendly options for mountain gear, boutique eateries that are budget friendly and WAY more parking as it is outside the UNESCO park and caters a bit more to the tourist crowds without strict constraints.
You can also visit the Canmore Caves, Grassi Lake, The Grizzly Paw Brewing Company, and Policeman Creeks Boardwalk while in town. There is a bus that goes from Canmore into Banff daily, check out the schedule and times here.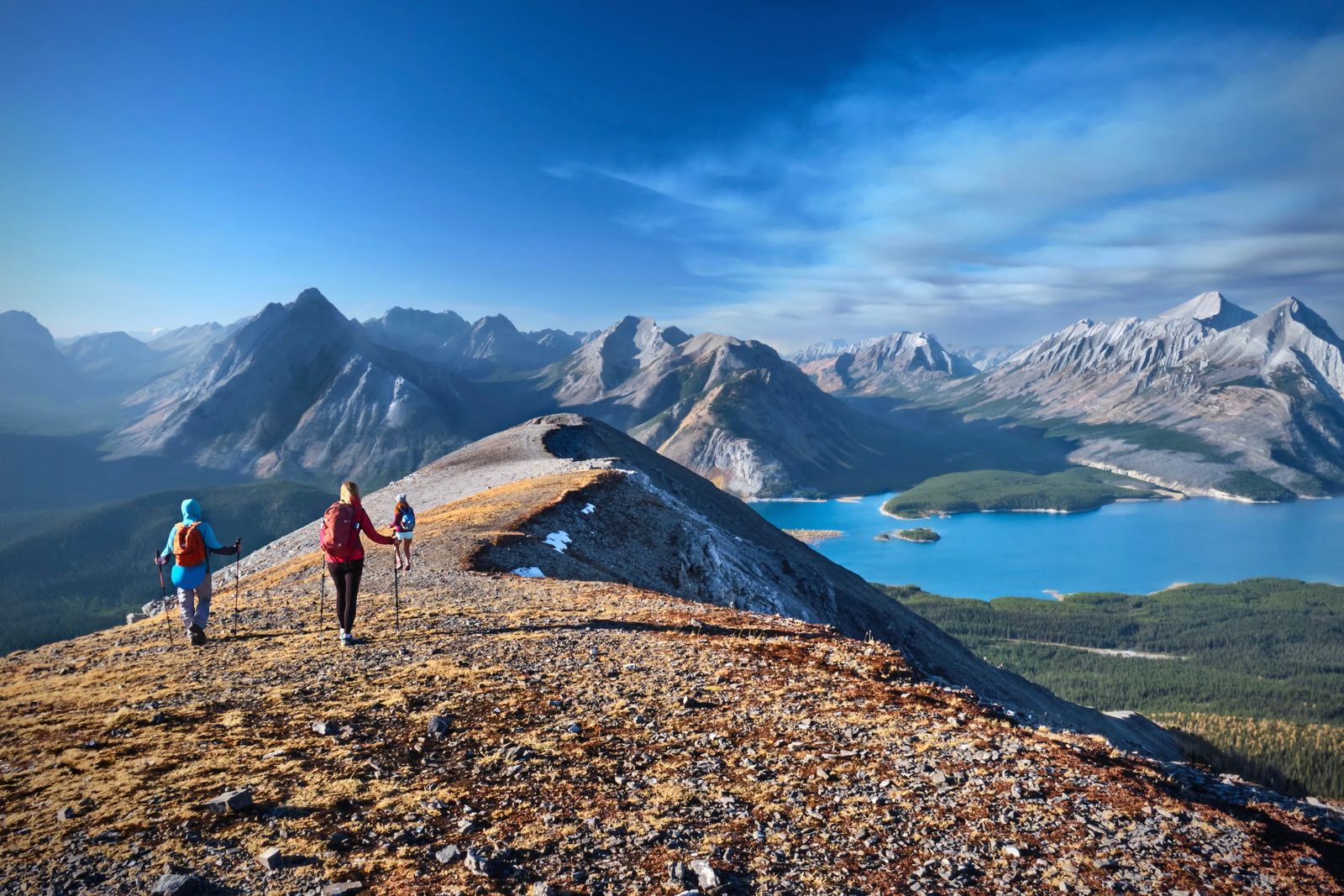 Avoid the Crowds
If you want to avoid the crowds then the best time to visit is in the shoulder seasons outside of July and August. If you are visiting during these months though, the best thing to do is to utilize the long summer nights and hang out until 9 pm to have the trails and lakes to yourself.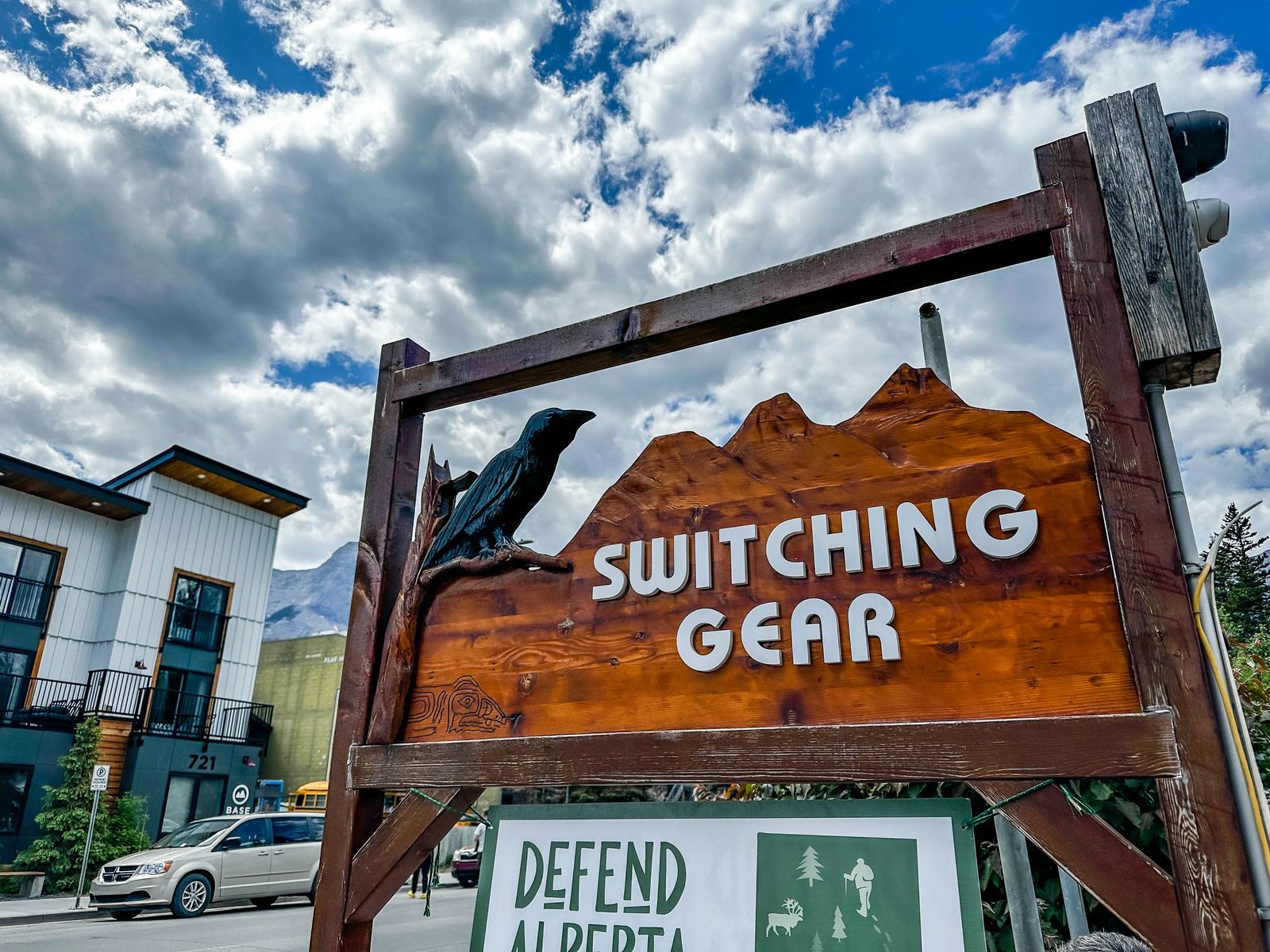 What To Pack
For summer months and shoulder seasons you will definitely want to dress in layers still. Because of the elevation the sun feels a bit hotter than normal, and you'll want both sunscreen and bug spray without DEET. DEET can harm the environment and also the fish that eat the mosquitos you are trying to keep away.
In the mornings before the sun is up, the air is crisp and the hands get a bit cold so a light sweater is a good idea as well. Proper footwear is a MUST preferably something with closed toed shoes, or sandals that have a thicker sole on it. When you are stepping on tree roots, branches and rocks the bottom of your feet can feel bruised by the end of the day if you don't have a proper sole.
LEAVE the flip flops and high heels at home ladies, you will look ridiculous and you also can run very fast from wild life in those shoes.
In the winter, the air is frigid, wild, unpredictable, and absolutely a winter wonderland. Make sure to have a thick coat (synthetic down, or reflective heat technology is best). I really like Colombia jackets with their reflective technology for trapping heat. Patagonia is also one of my preferred companies for outdoor gear, and pretty much live at REI. A warm hat, scarves, and gloves will help keep heat in. Wind resistant pants, with wool or synthetic-wool combination will keep you the warmest.
Water resistant boots in the winter, with a thicker sole and warm socks. I found when skiing and hiking in winter, when you don't have thick socks your feet can get painfully cold and even go numb - so come prepared.
I also tend to use 8 hour hand warmers and foot warmers as well if it is going to be a long hiking or exploring day in the snow.
As far as getting bear spray, I would just wait til you get to the park to grab that. I also recommend having a camel back with a water bladder, hiking poles, hat (appropriate for the season), sunglasses. If in the winter you will need ice spikes for your shoes - but you can rent these in town for these.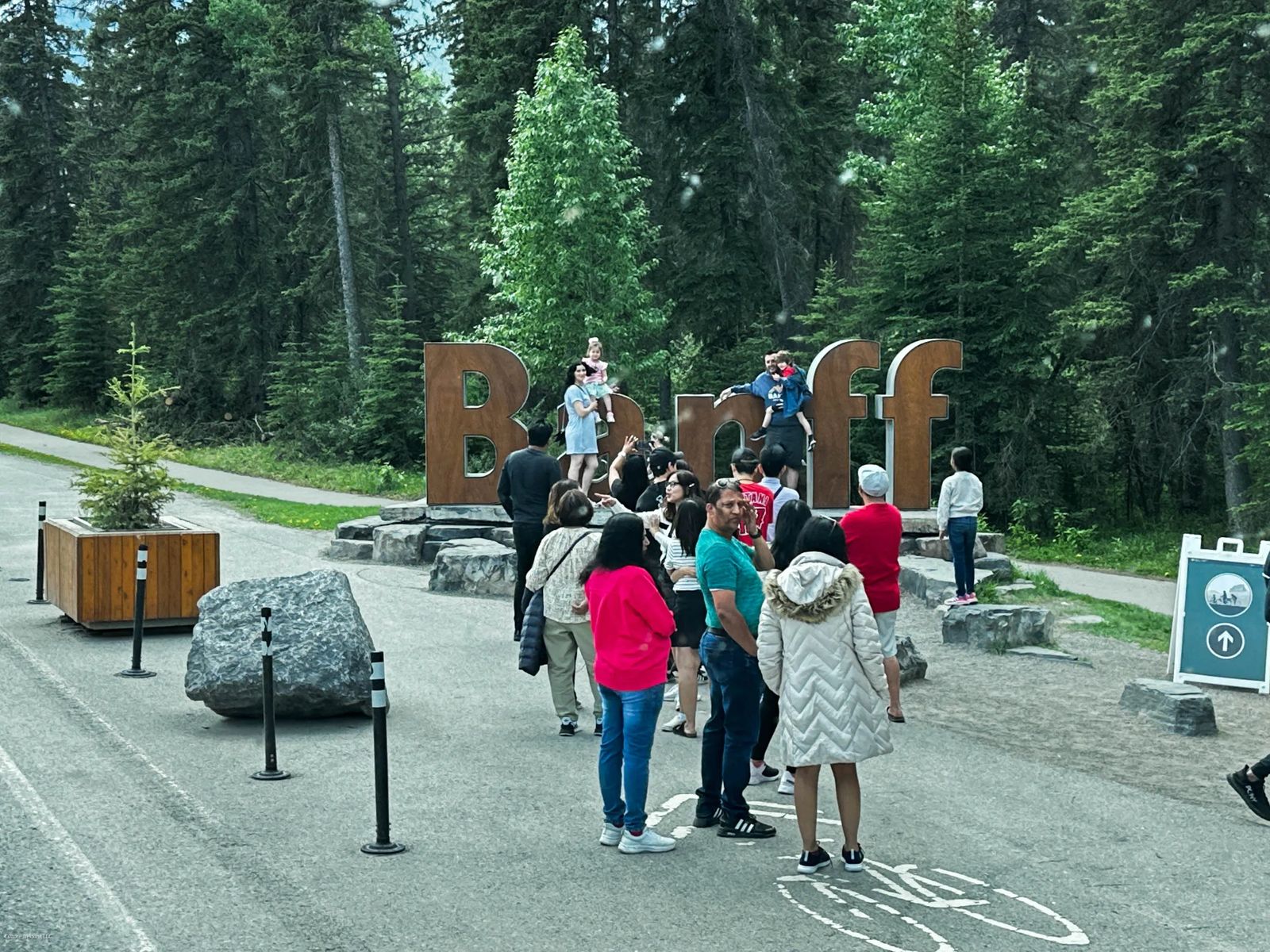 My Takeaway of Visiting Banff
Banff is beautiful, wild, and one of the most beautiful and serene outdoor spaces I've ever seen thus far on Earth. There is a reason people flock here to see the beauty and drink in the quiet calm of this UNESCO Park. I understand that this small town can be over run with visitors, but it also makes me sad that those on a tight budget can't necessarily experience it the way that those 'rich' or more well-off people would be able to experience it. We do need to protect nature, but I would love to see a lottery ticket or something given to low income families or something handed out every year to help share the beauty of this place. Just a thought, but it would be such a beautiful thing to see that happen.
I would go and visit Banff again and again and again because of how serene and beautiful this place is. The food, the accommodation, the wildlife, the landscapes, and the incredible colors of the lakes is something I will never forget and definitely think it is worth it.
Like it? Pin it for later! Sharing is caring ;)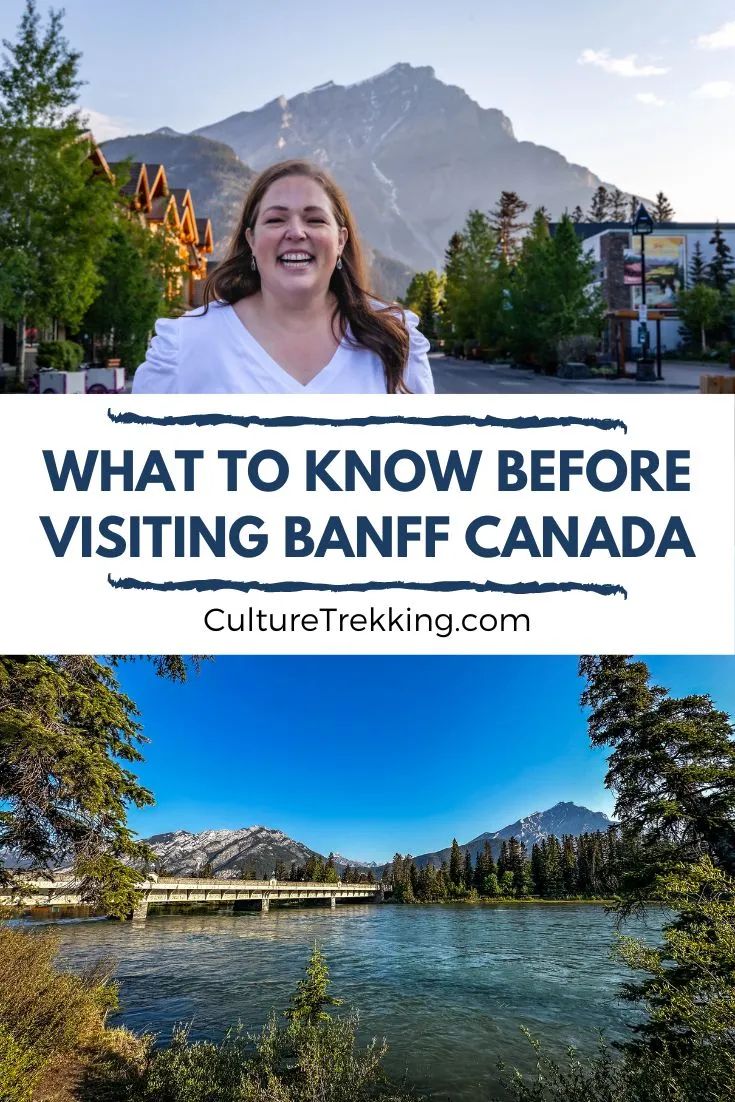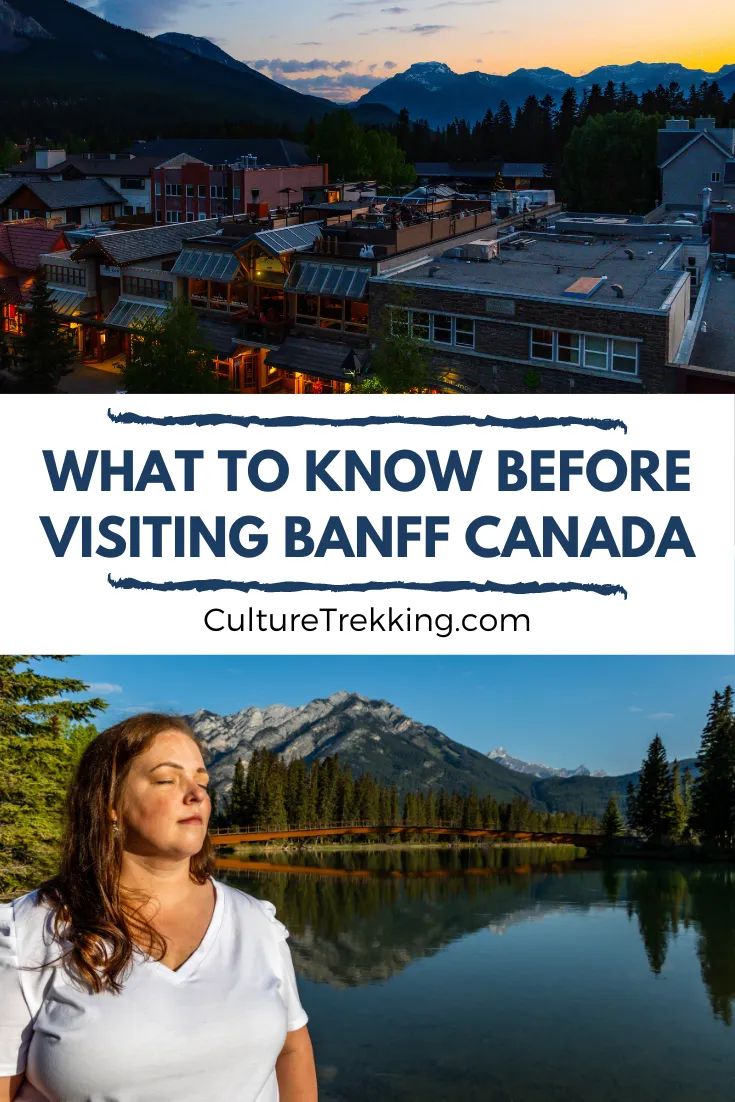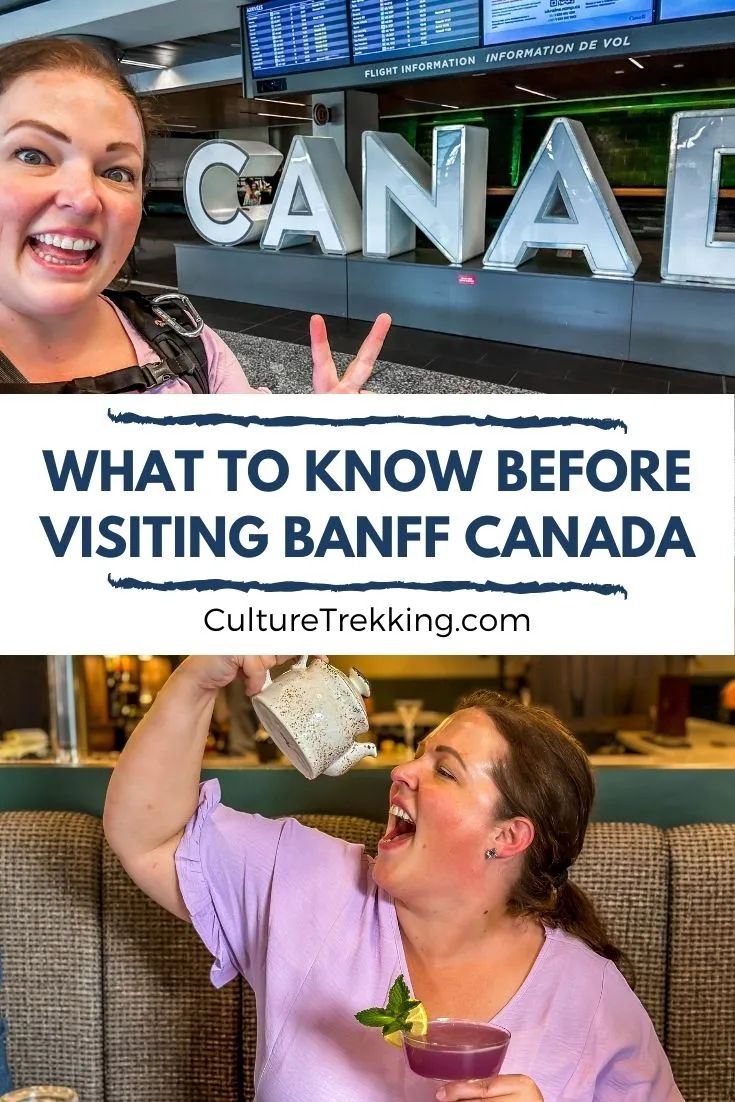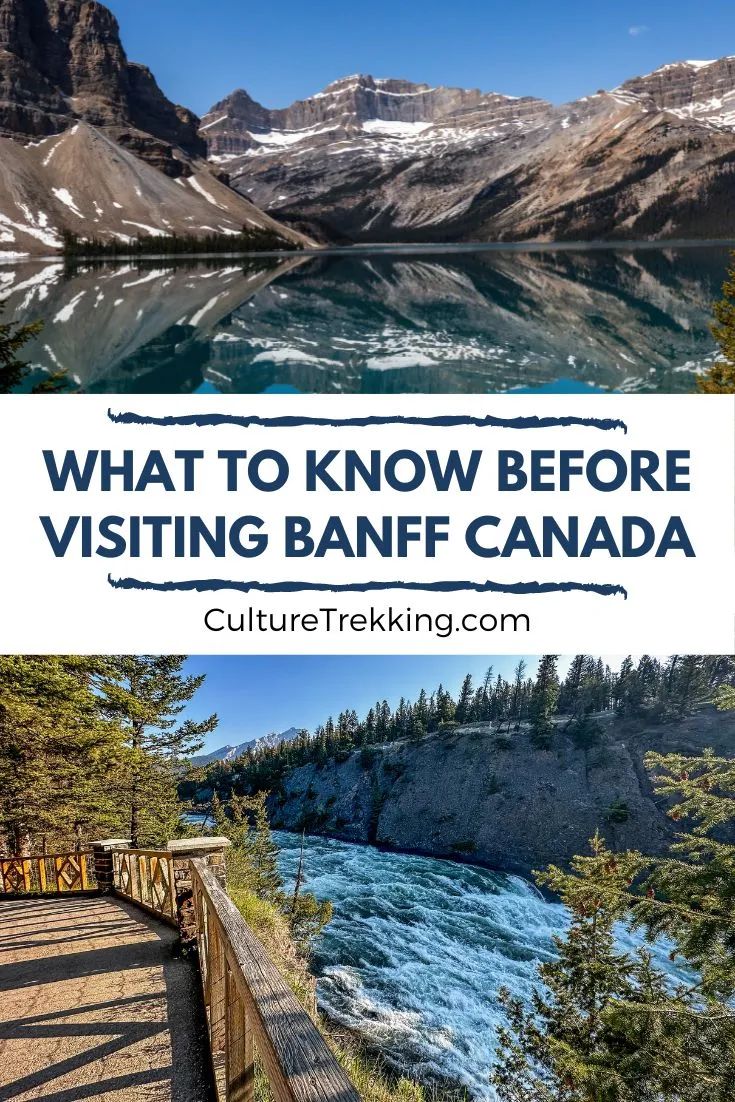 Latest Articles On Culture Trekking