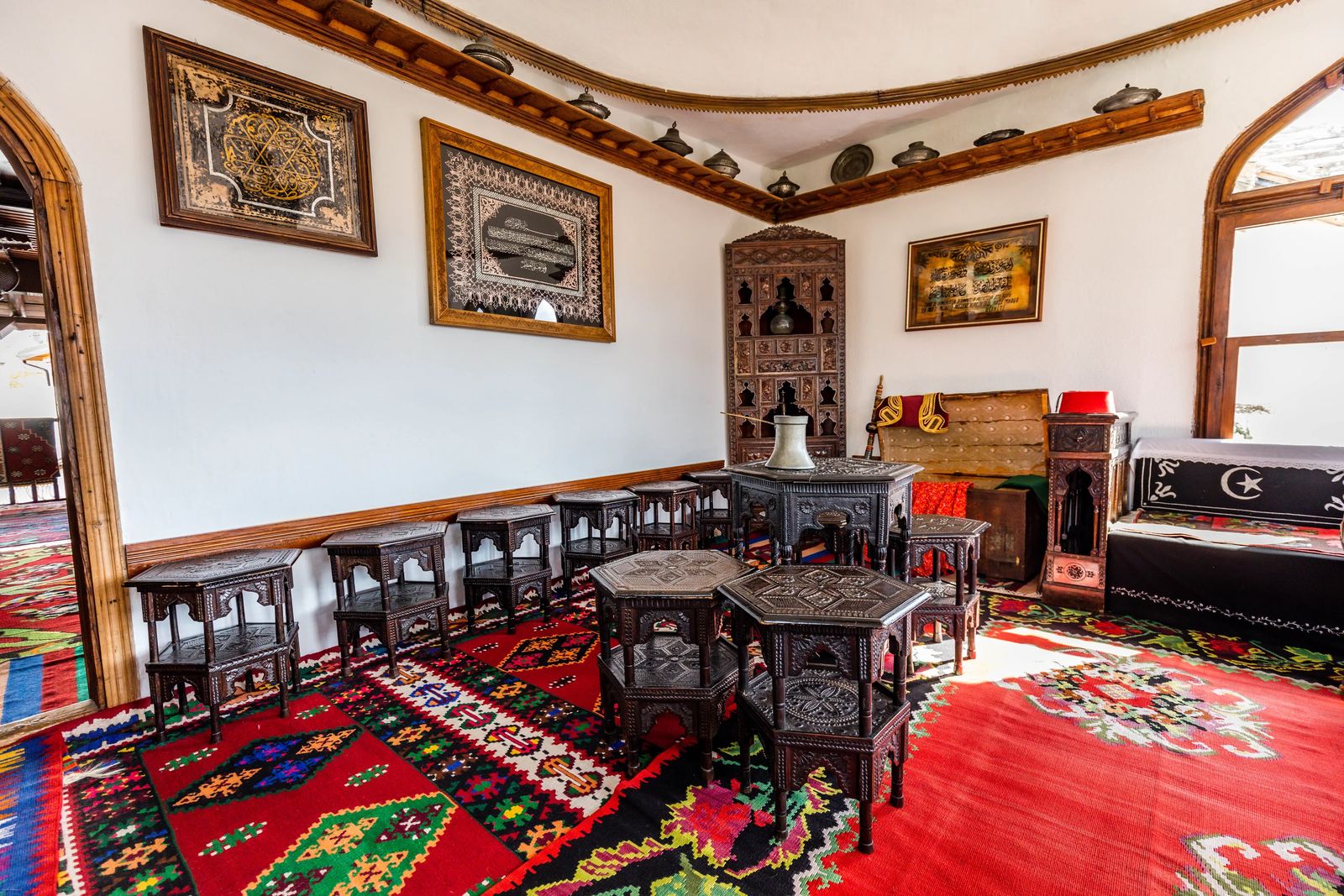 What To Know Before Visiting Mostar
Can you use credit cards? Do they have ATM's? What is the cost of food? What is driving in Mostar like? Will my GPS work or do I need to get a SIM card? Can I rent a car and cross the border? These are all questions I had before leaving to Bosnia as we started our 1500 mile road trip through the Balkans in October 2022. I will answer all of these questions, and give several other tips and tricks on what to know before visiting Mostar in Bosnia and Herzegovina so you can have a snag and stress free trip there.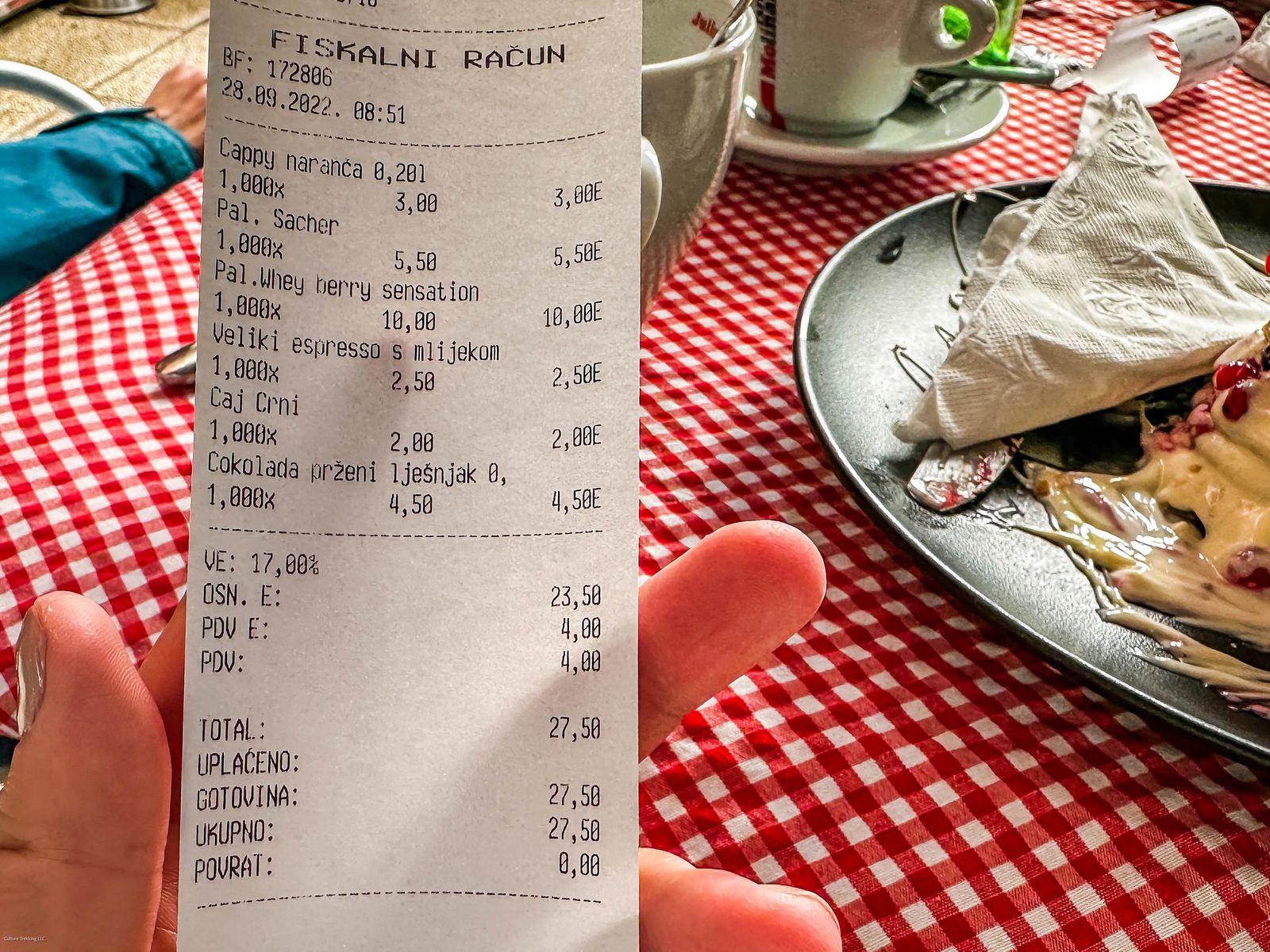 Currency and Money saving Tips
Chase Sapphire Credit Card doesn't charge any fees for using your card abroad. Mostar does accept Euros for most places in the old city (as they get a lot of visitors from Dubrovnik and Split). The restaurants are typically family run, and tipping here is just a Euro or two for the meal. I would have both credit card and cash on hand as the patisseries don't usually accept cards, and sometimes the credit card machines don't work (because of lack of internet).
To save money there are grocery stores available, as well as farmers markets throughout Mostar. A large breakfast with pancakes, coffee, water for three people was only about 27.50 Euro - so a small budget it going to go a long way. The affordable prices goes for souvenirs as well, on average everything seems to cost about 10% less than it does in the states.
I've seen some people report that Ziraat Bank has free withdrawals should you need some cash the currency exchange rate is the best here and also do not charge additional fees for cash withdrawal. However, your bank at home could still charge you a fee as well. It was extremely difficult to find ATMs in the cities we visited throughout the Balkans, except for in Croatia - I think Serbia and Albania were the worst and that is where you need the cash the most. A good bet is always grocery stores we found, but that does come with the more expensive withdrawal fees of $5-$6.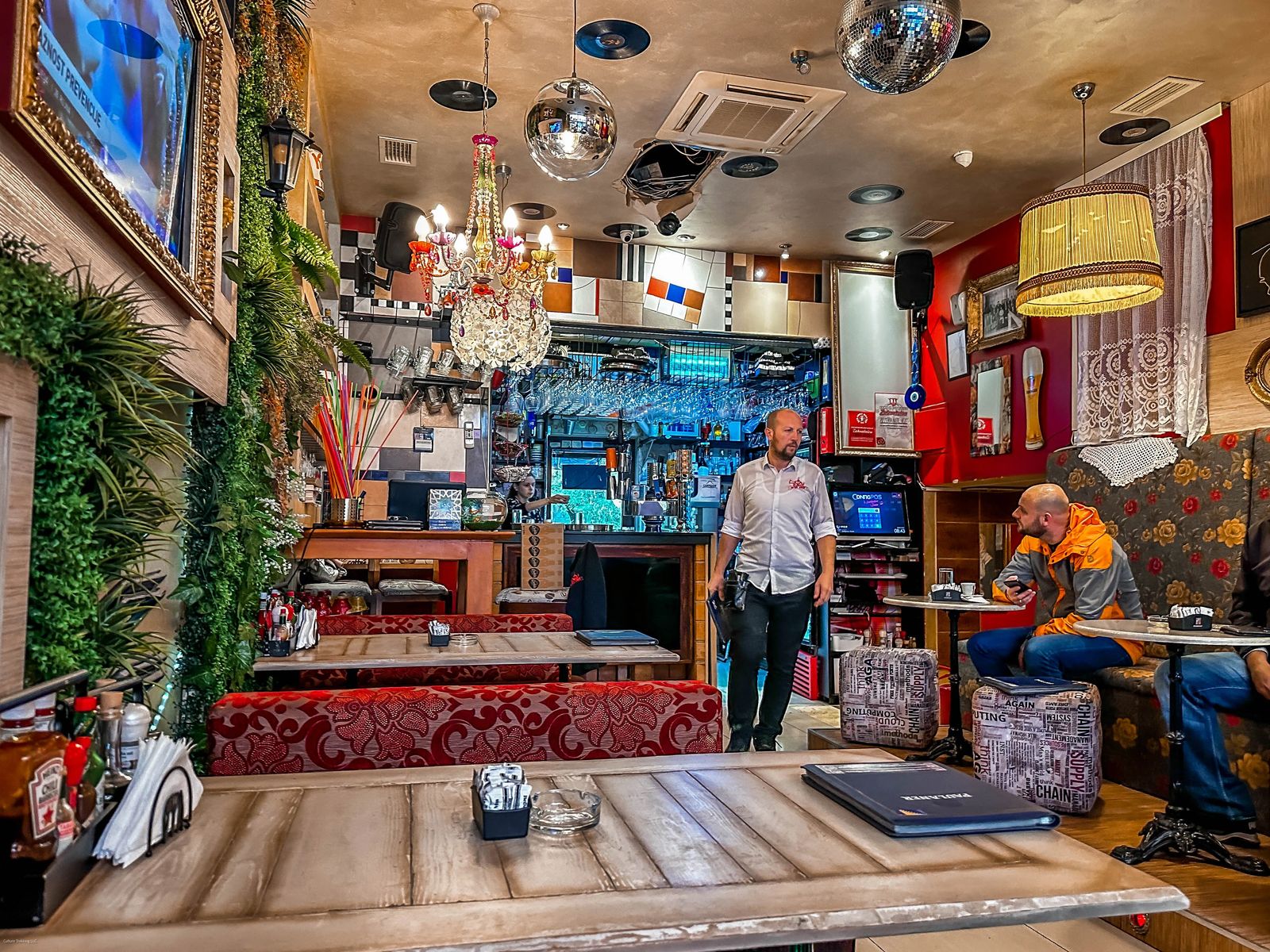 Smoking Indoors
I have grown accustomed to being able to be indoors and not inhale smoke. As someone with Asthma and getting severe migraines with second hand smoke, this was the hardest part about Mostar. The restaurants are getting better about providing areas with non-smoking places to sit, but it is still legal and very common to smoke indoors. If you have issues with second hand smoking, make sure you ask for either outdoor seating, or if they have a non-smoking area.
Before you judge the smoking, keep in mind that not everyone in the world has access to healthcare. This may be the only thing available to them to help with anxiety or depression - so just work around it the best you can and be nice.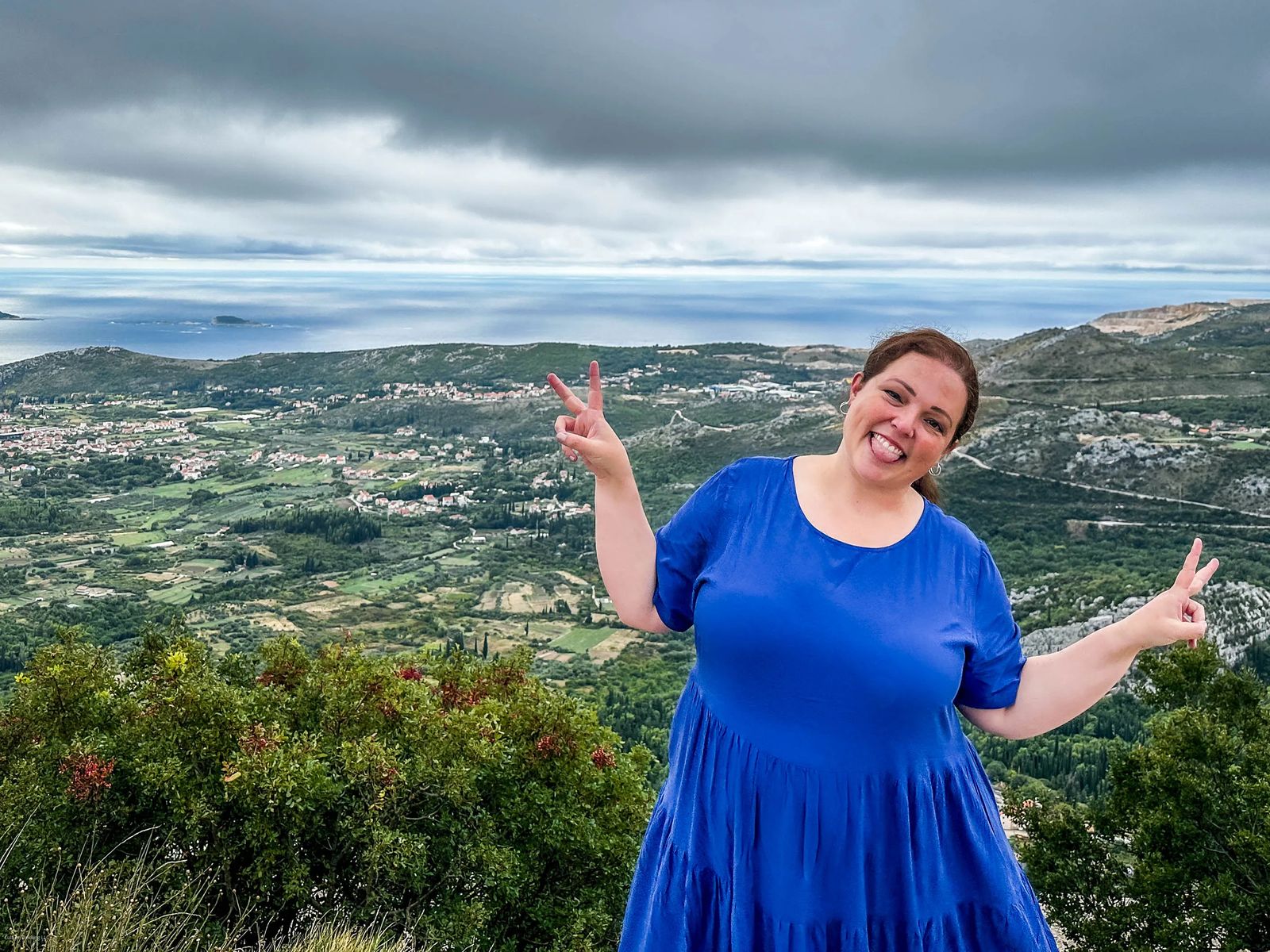 Renting A Car
What you need in order to rent a car: Passport, Drivers License, Cash in hand if you are renting locally when you arrive. I do suggest that you try and rent your car online before arriving along with getting the daily car insurance (for the USA folks reading this).
Flamingo Car Rental is the easiest and most straightforward once you get there but just be careful because if it is the busy season they may not have enough cars for everyone. We rented our car in Dubrovnik from Autowill as the fees to cross country borders was the cheapest, the next best bet was Green Motion Auto Rental - my friend that is an insurance adjuster in the states said that these two looked like they had the best policies.
If you plan on crossing the border to get into Bosnia or other neighboring Balkan countries you will need what is called a Green Card. It is proof of car insurance you need to make sure you have before leaving the rental car office. This ensures you have the minimal amount of insurance required to drive through the different countries. It can range anywhere from $2 - $10 per day depending on the level of insurance you want.
Please keep in mind that most car rental countries do not let you cross into our out of Kosovo. Vans or larger cars will always be checked thoroughly as human trafficking is a big problem in the area still.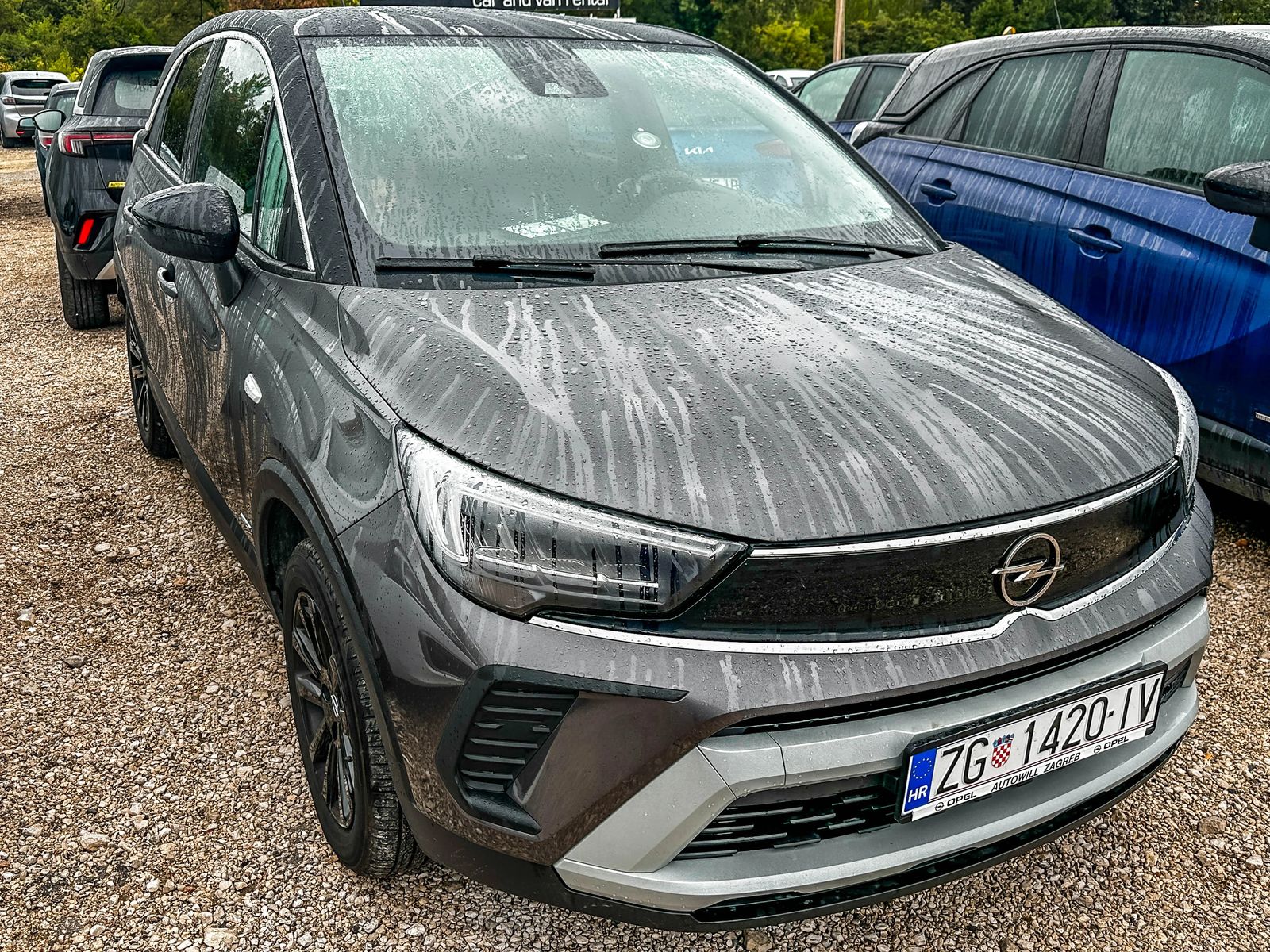 Driving Rules in Bosnia
DO NOT turn right on a red light! You will get a ticket upwards of 120 Euros that you typically have to pay at the post office or a bank.
OBEY THE SIGNS in the USA and other countries most people follow the signs as a rule of thumb (#baddriver) but here, it is imperative you do so.
CARRY SMALL BILLS! If you do have to bribe your way out of a ticket, have some cash on hand to pay the officer on the spot and you can typically get out of it. If you have smaller bills, you can bargain the price better as they likely won't give you change for 100 Euro bill.
KEEP DOCUMENTS WITH YOU! Make SURE you have both your actual passport and drivers license with you whenever you are in the car. AS WELL as the green card that shows you have insurance.
DRIVE DEFENSIVELY people will pass you, they drive like maniacs, sheep often stall traffic, and semi-trucks have been known to drive against traffic turning around on a highway in order to go back to the exit that they missed (palm to face).
KEEP CONVERTIBLE MARKS ON HAND. Make sure you have Bosnian currency on hand, especially coins to pay for parking stalls. Try to not put your credit cards in slots that are anything except a bank (lest the machine malfunction). This is why it is good to have local currency on hand with small bills to pay for things just like this.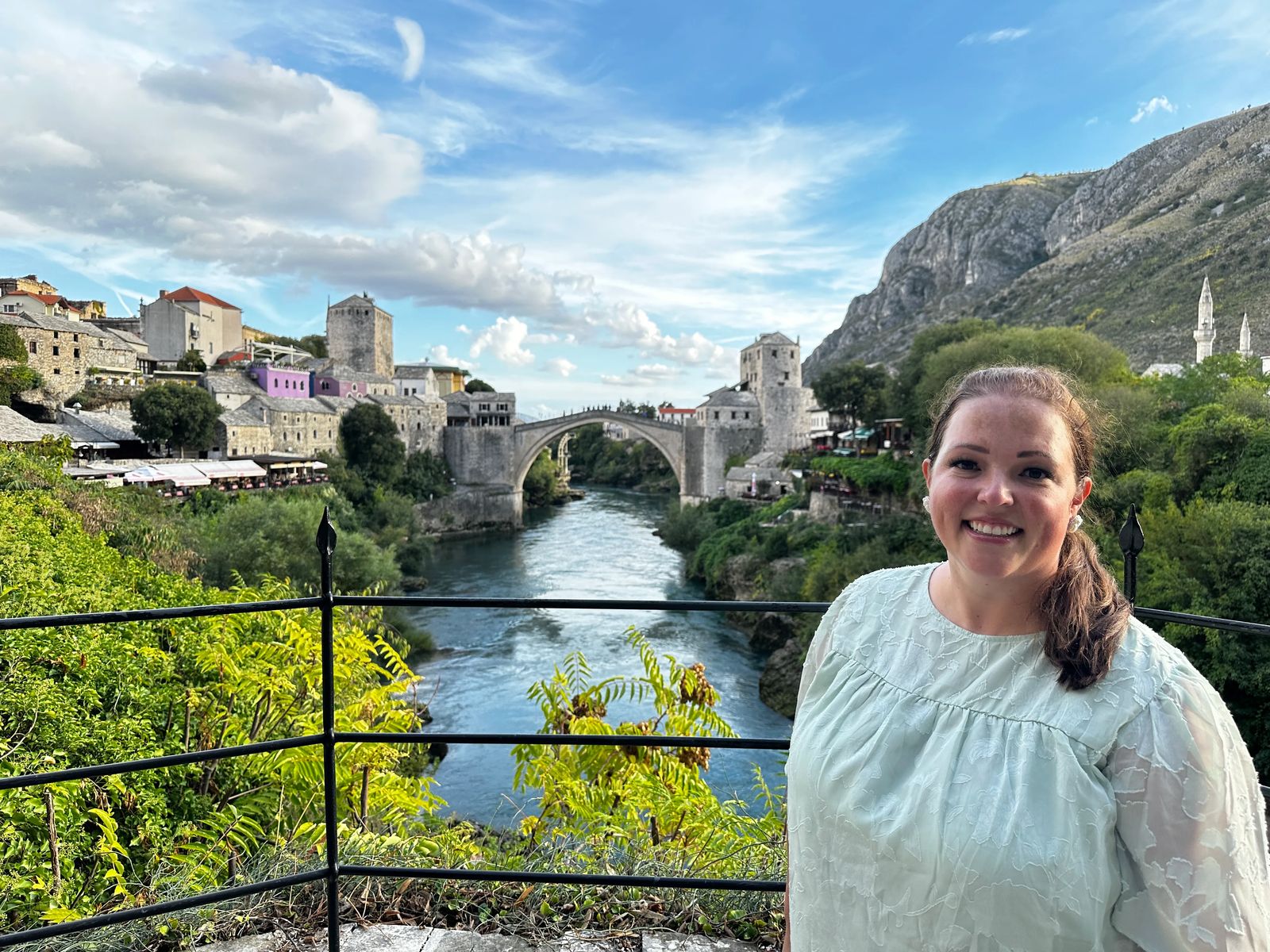 The Stari Most (The Old Bridge)
If you don't want people in your picture on the bridge, I suggest getting up before the sunrises, getting to the bridge and then waiting as long as you can to get the best lighting before people get there.
The bridge is the main attraction here and the stones have been worn down over many years, so they are quite polished and incredibly slick. There are treds you can walk on, but if you put your foot the wrong way, you can easily go crashing down.
I personally found the small little balcony after we entered the Mosque to have the best views and lighting in the evenings around sunset. You can also take a short hike down to the sandy beach where the Mostari swimmers emerge to get a photo of the underside of the bridge.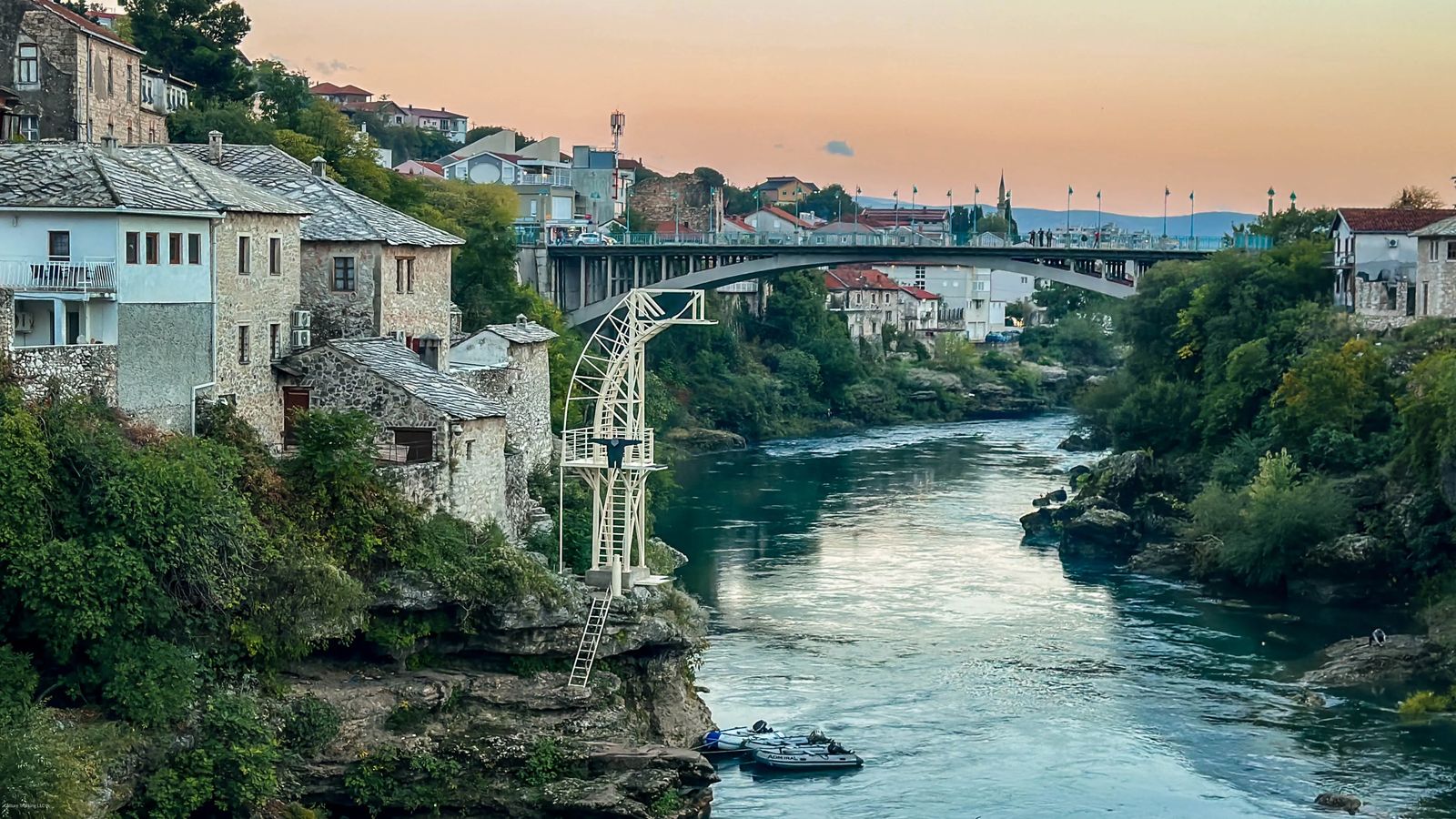 Jumping Off The Bridge
While there are brave men who jump off the bridge and heckel tourists for tips to do it, not just anyone can jump off the bridge. You need proper training from the diving club (for a 35 Euro fee) in order to do it. First you jump from the training platform, then once they approve your technique, you can jump from the bridge. This would likely result in you needing to stay for a few days. The waters under the bridge have quite a strong current and they want to ensure you will be able to swim against them in order to get out unharmed.
The jump is also about 80 feet (24m) don't let the photos on the internet fool you, and yes, pay the jumping men what they deserve. People have died doing this jump, so don't be dumb and try it and ruin it for everyone. The water is also some of the coldest river waters in the world, even on hot days in the summer it averages 46 F (8C). From the 80 foot fall, there is only 9.8 feet (3 m) of water that is under the bridge to catch your fall, so it does take a bit of precision to do the jump.
If I haven't scared you off, then proceed at your own risk. I will say they do hold the Red Bill Diving championship here every year, so at least we know it isn't an overwhelmingly deadly jump on the whole.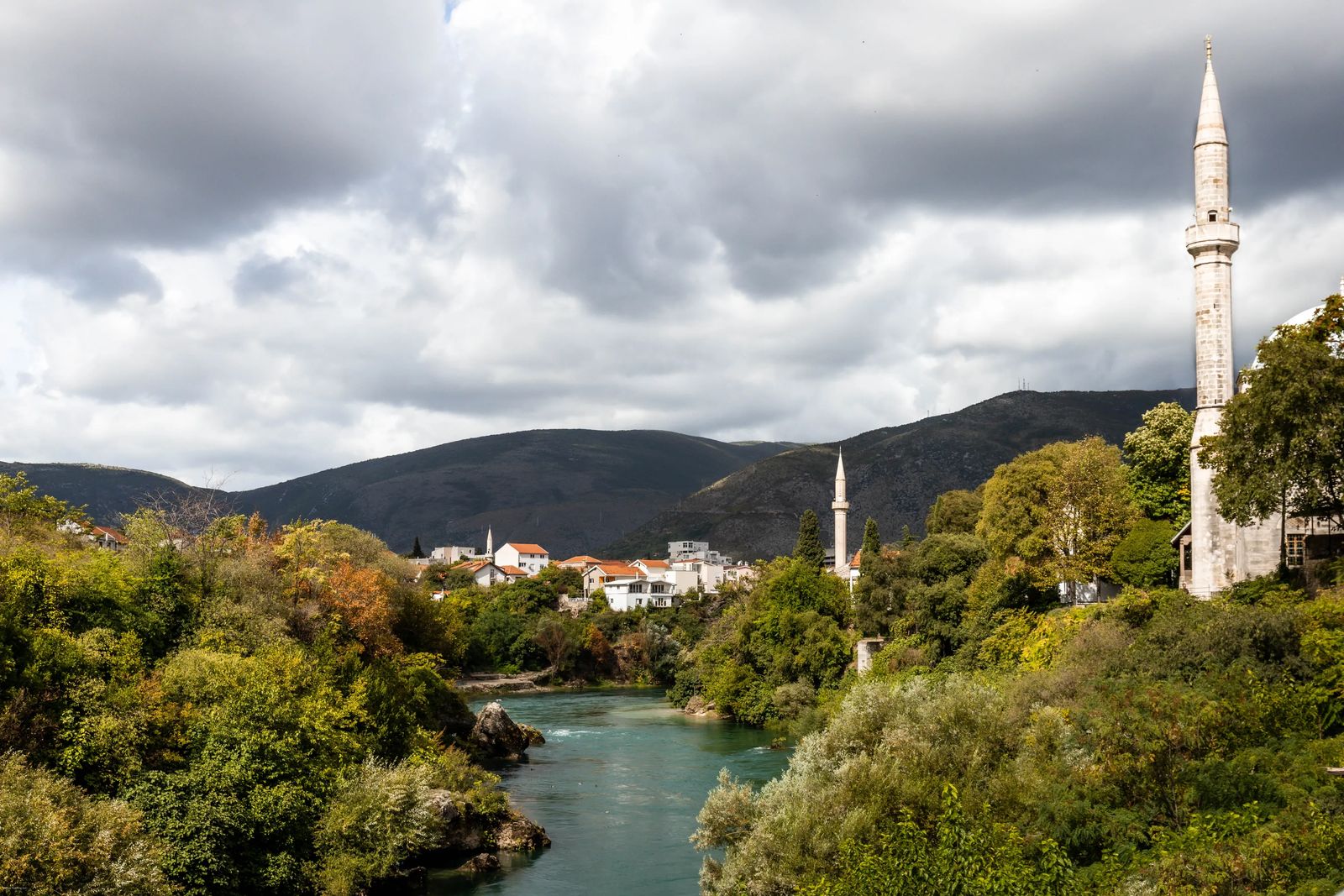 Hiking Can Lead To Land Mines
It wasn't that long ago that the area was ravaged by war when Yugoslavia split apart. De-mining an area takes a lot of time and a huge amount of money, so those efforts are still continuing. While the mountains look like you can just traipse up them and get epic shots - tragically it just isn't so due to the land mines that riddle this area. There are areas that are ok to go hiking in, and as long as you stay on the hiking path, you should be fine to hike. I would still recommend having a guide with you just in case though.
Don't Ask About The War - It's Still Too Fresh
There are still people here who lost loved ones during the war here, so just don't ask about it....PERIOD. There are tours you can take and that is a more appropriate time to ask personal questions about it - and the guides are often a bit more prepared emotionally to talk about it as well. The tensions have been subdued here, but you can still feel a bit of tension in the air about it as the views on the war (that happened in the 1990's) were very divided.
There are about four museums and exhibits set up throughout the city that all show a different view, a different approach to the story, and have a different feeling once you leave. I suggest a few of them in my article on One Day In Mostar.
Over 100,000 people died in the Bosnian War and more than 2,000,000 people were displaced around the world. There were war crimes committed, and ethnic genocides happened. Just be sensitive and don't be rude with your questions or assume you understand, when the majority of people reading this likely (and hopefully) will never understand.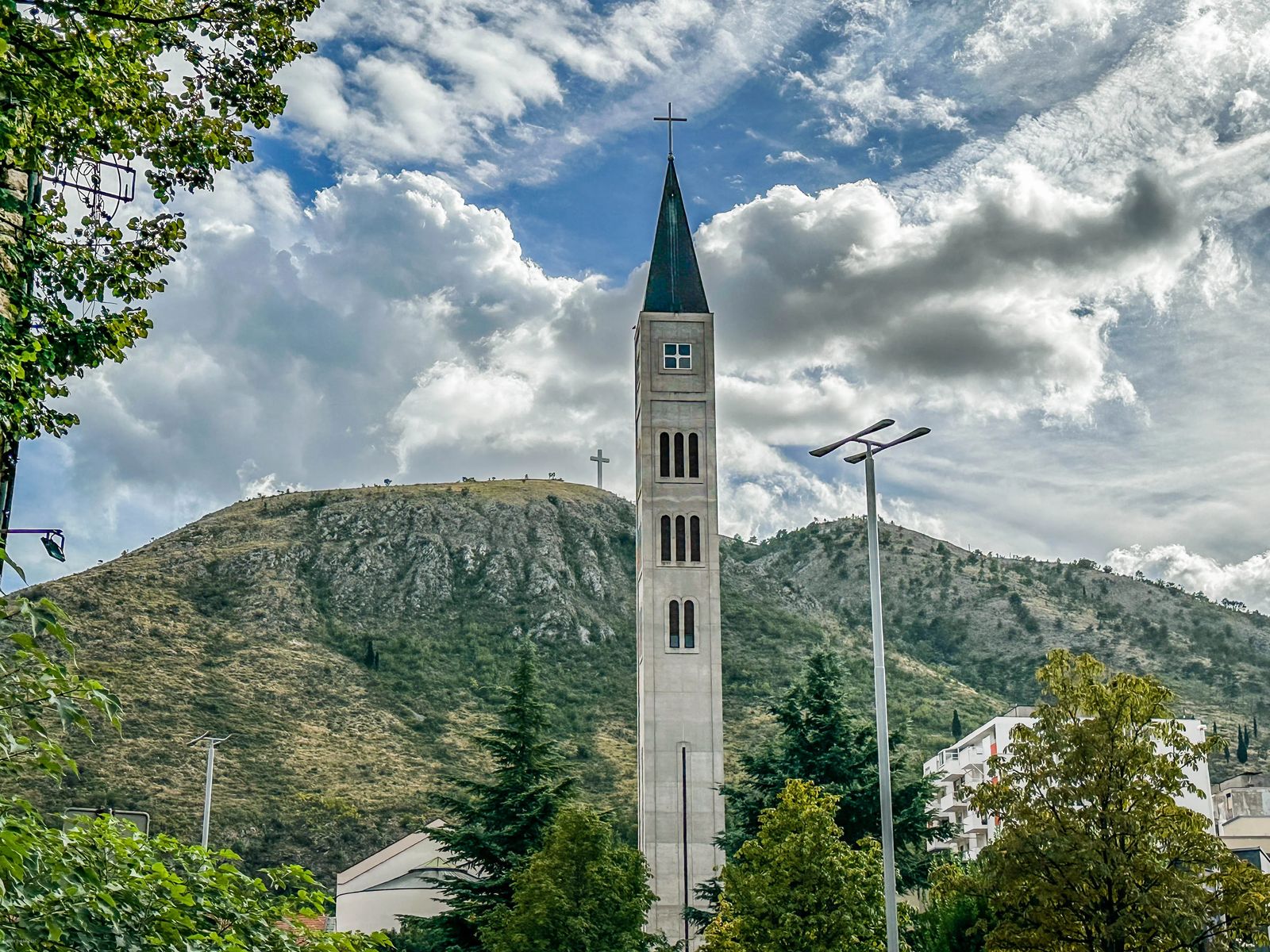 Despite Physical Bridges Being Rebuilt - There Is Still Division
Bosnia's conflict was an ethnically rooted war in Bosnia and Herzegovina with 44% Muslim, 33% Serbian, and 17% Croat living here. The Bosnian Serbs didn't like when the European Union recognized Bosnia as an independent nation, and became very violent. This violence led to an ethnic cleansing of the area where over 100,000 people died (as aforementioned).
The different sides were forced to sign a ceasefire and peace agreement, and focus their attention on those were instigating the violence in Serbia. The final agreement was made in Dayton Ohio in 1995, where 51% of the land would be a Croat-Bosniak federation and 49% a Serb Republic.
There were four people comprised of military generals, politicians and even a Physician that were charged with war crimes during this war.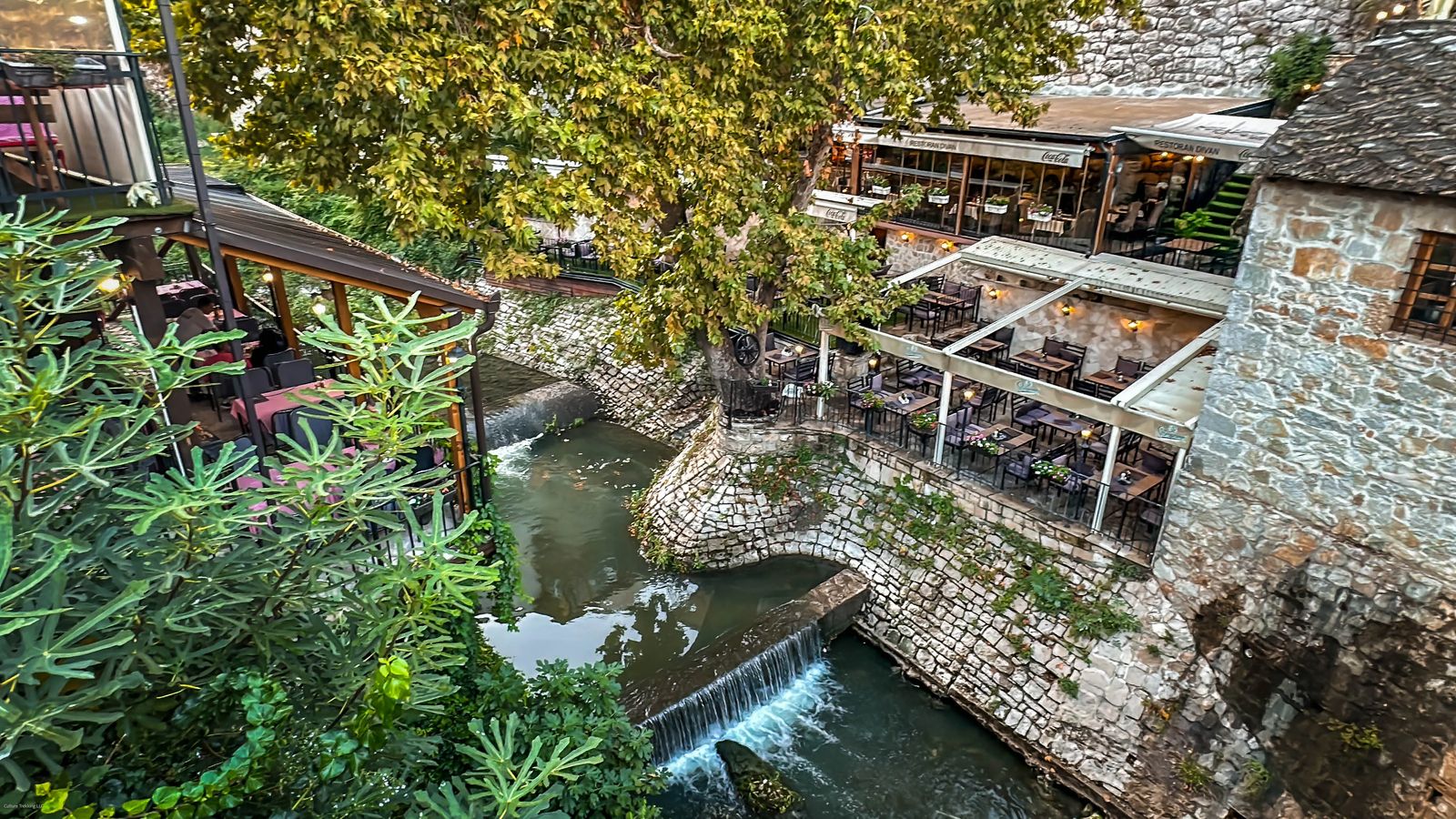 Visiting Mostar In One Day
I'm a huge proponent for slow travel, HOWEVER, you can visit Mostar in one day if you want to tick this beautiful city off your bucket list. You can easily take a day trip from Dubrovnik (I would recommend a guided tour as mentioned before, car rentals can get a bit sticky). You could also stay in Sarajevo and easily take a bus there and back for less than $24-$44 depending on how bougie you want your trip to be.
Make sure to check out my detailed itinerary on how to spend 24 hours in Mostar, along with additional sites you can visit if you had more time.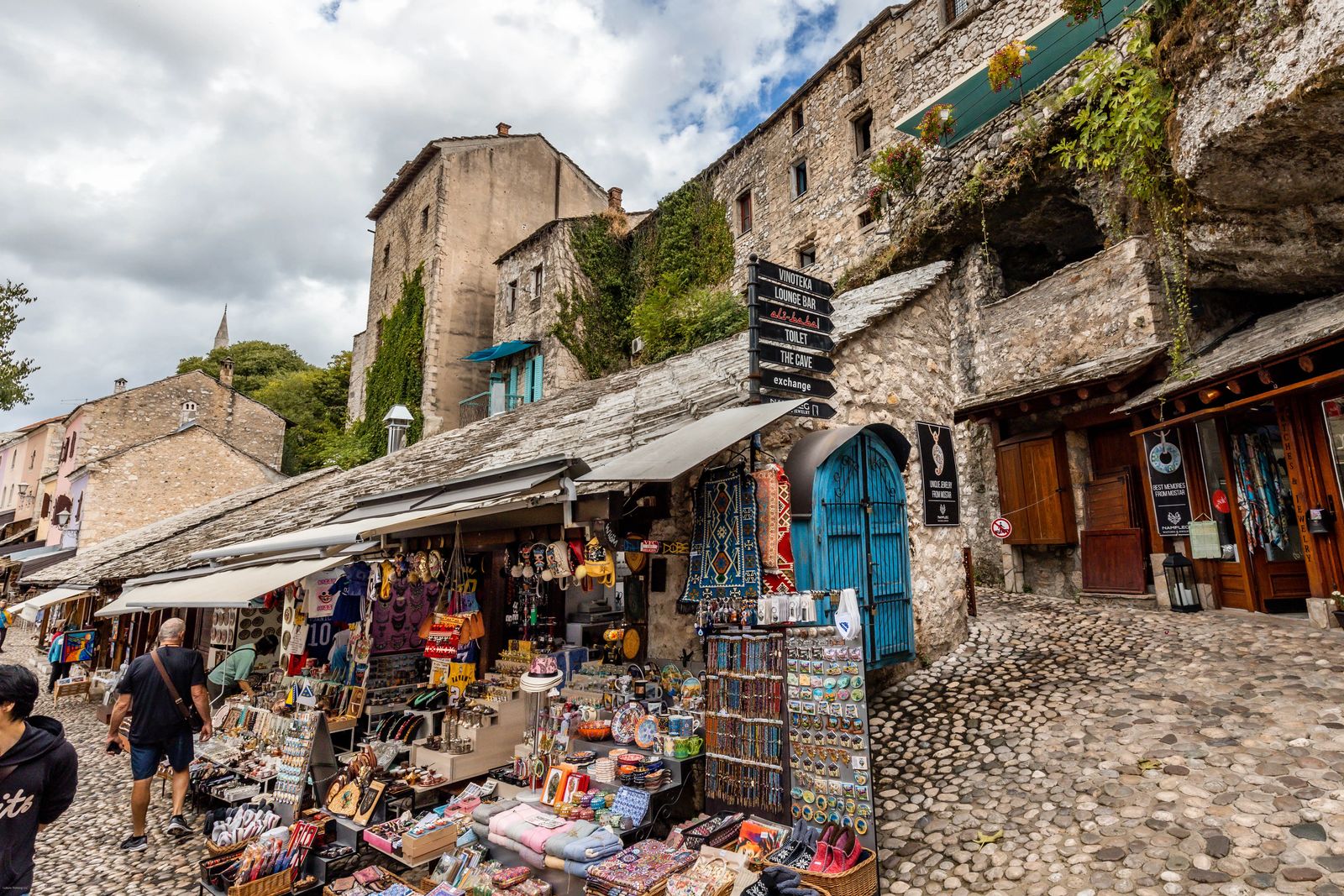 When is The Best Time To Visit Mostar?
The best months to visit are April to October, but when we went it was in September just as the crowds die down and the temperatures started to drop. Be warned that there are many museums that close in the fall and winter, and summer months can reach upwards of 100F (36C) with pretty narly humidity.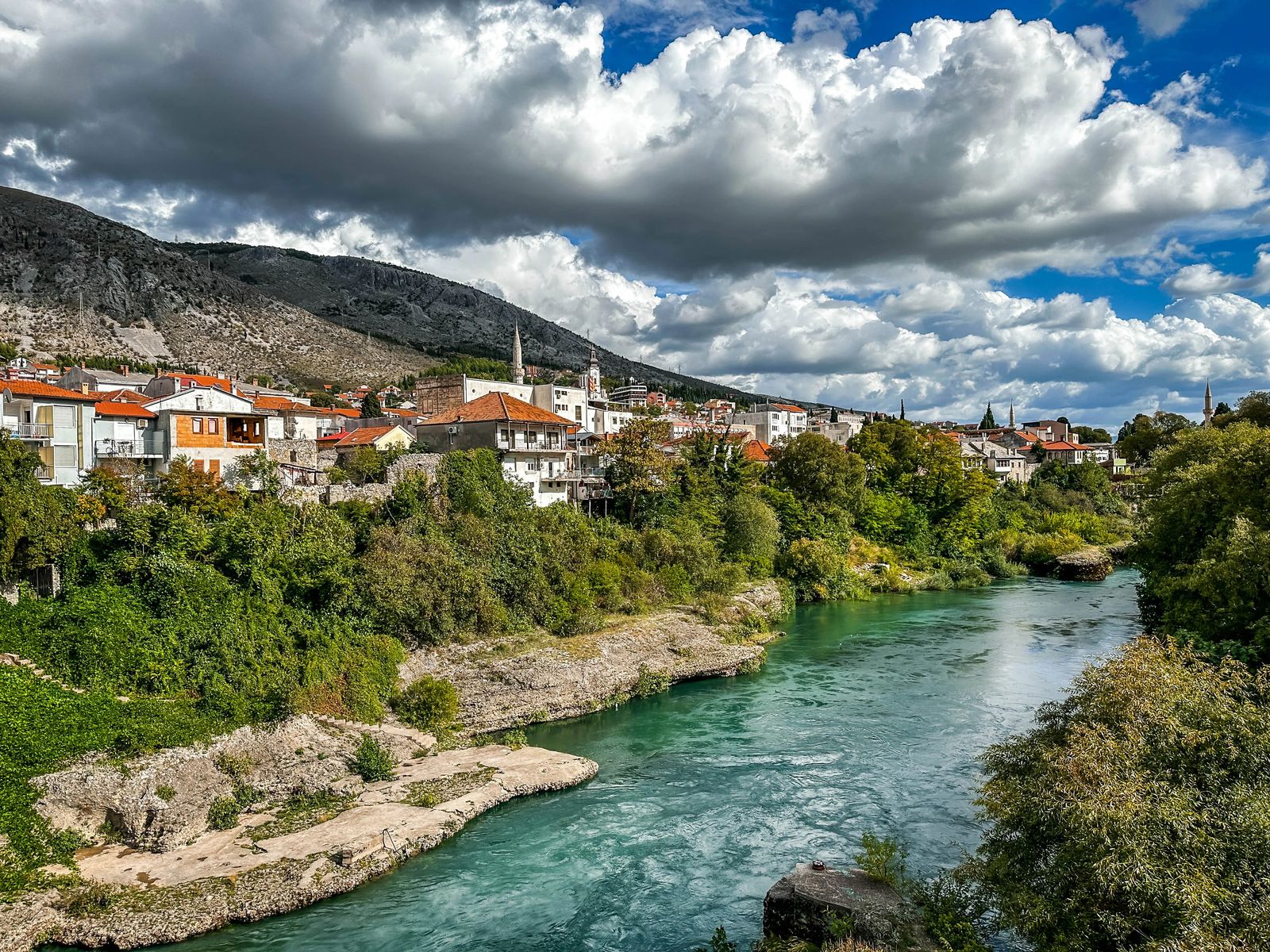 Sim Cards And Internet
iNovine store has sim cards for 30 days but nothing shorter than that. I personally just paid the money to continue to use my AT&T phone international passport. My friend Erin got a SIM card while we were there. It seemed like neither one was better than the other as far as connection or service. I will concede that there were a few places that her SIM card saved us with directions in some of the more remote regions of the Balkans.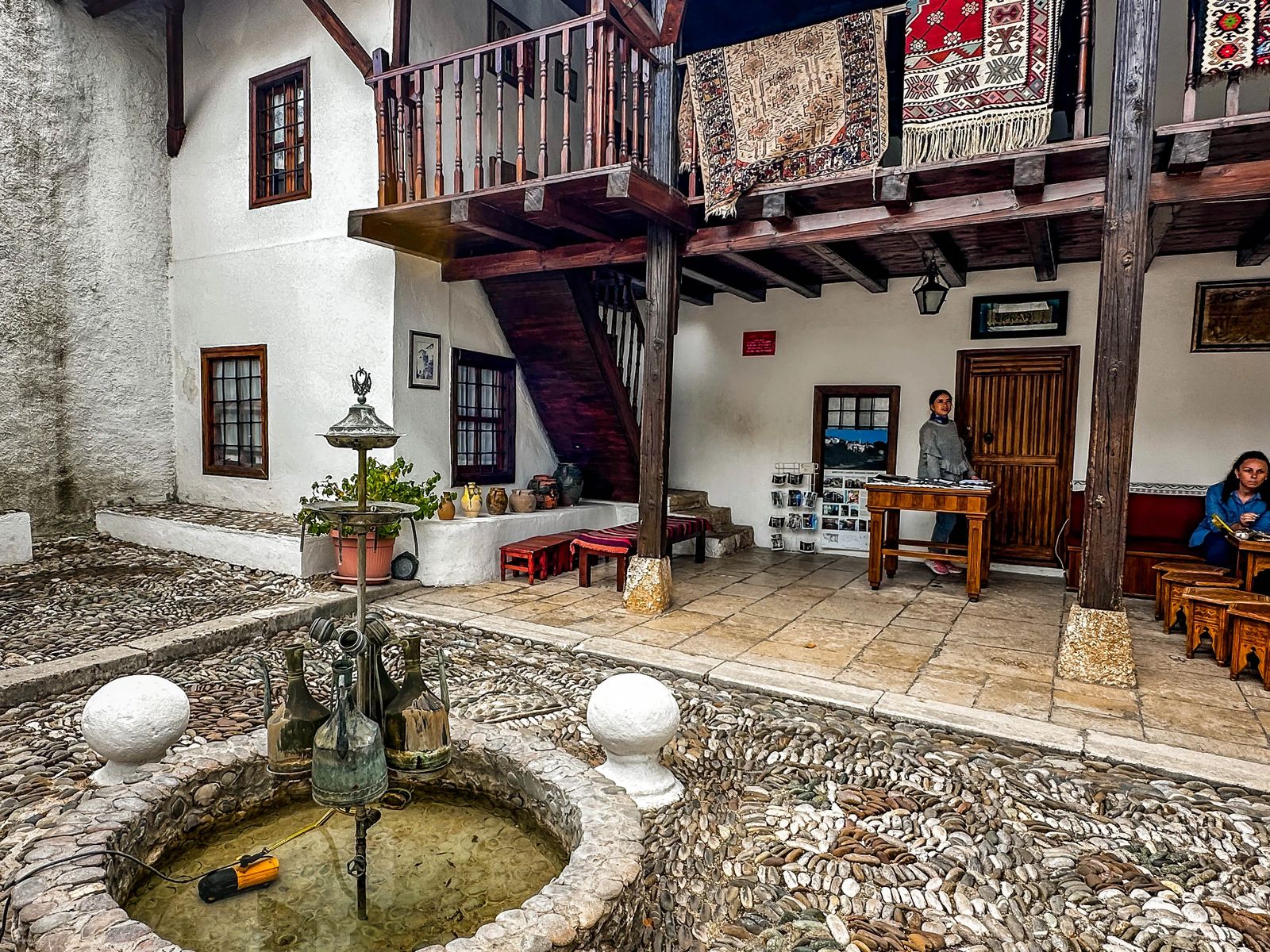 Old Town Isn't Exactly Old
About 95% of the old town was destroyed during the war, so it isn't exactly old, but it was all rebuilt in the same style, methods and way that it was originally built. It is a UNESCO protected site now, and gets funding for rebuilding and maintenance.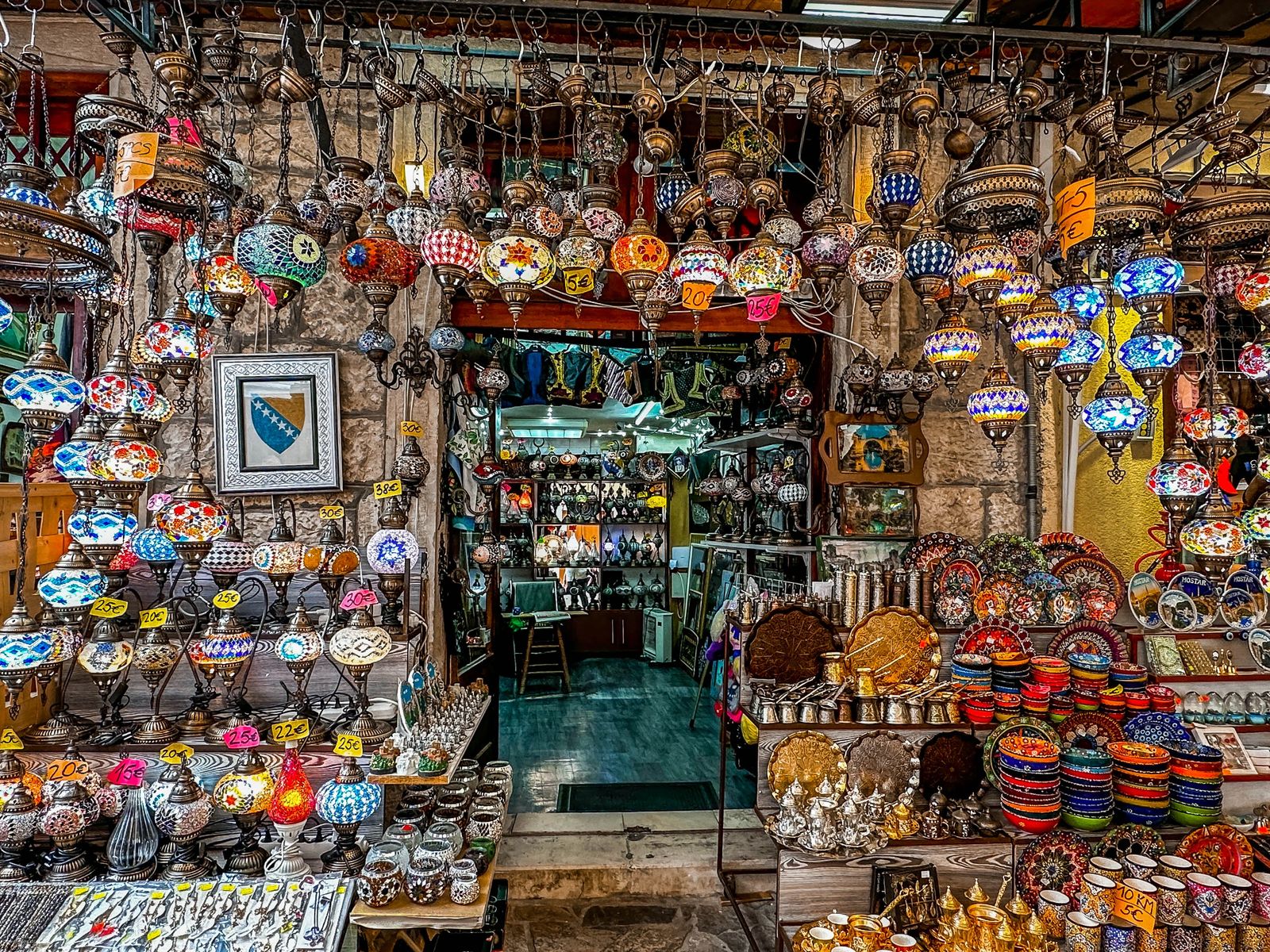 Souvenirs To Buy
Coffee Sets: džezva (a stovetop coffee pot, typically copper, with a small mouth and long handle)
Rhat Lokum: Turkish Delight
Coffee: They don't grow their own coffee but they have a very specific type of grind they use
Copper and metalwork, and is often created right in front of you
Lavender fields: several fields in Bosnia and is also a major seller in Croatia
Hand knit socks & Slippers
Lace table cloths
Ottoman Lanterns
Metal-worked Jewelry
Rakija: Brandy liquor in flavors of Plum, Quince, Apricot, Grape
Useful Words To Know In Mostar
Dobar dan (DOH-bahr dahn) or Zdravo (ZDRAH-voh) / Hello.
Hvala (HVAH-lah) / Thank You.
Da (dah) and Ne (neh) / Yes and No.
Molim (MOH-leem) / Please.
Dovidenja (doh-vee-JEH-nyah) or Cao (chaoo) / Goodbye.
Govorite li engleski? (goh-VOH-ree-teh lee ehn-GLEHS-kee) / Do You Speak English?
Where is the bathroom?: Gdje je wc
What is your name?Kako se zovete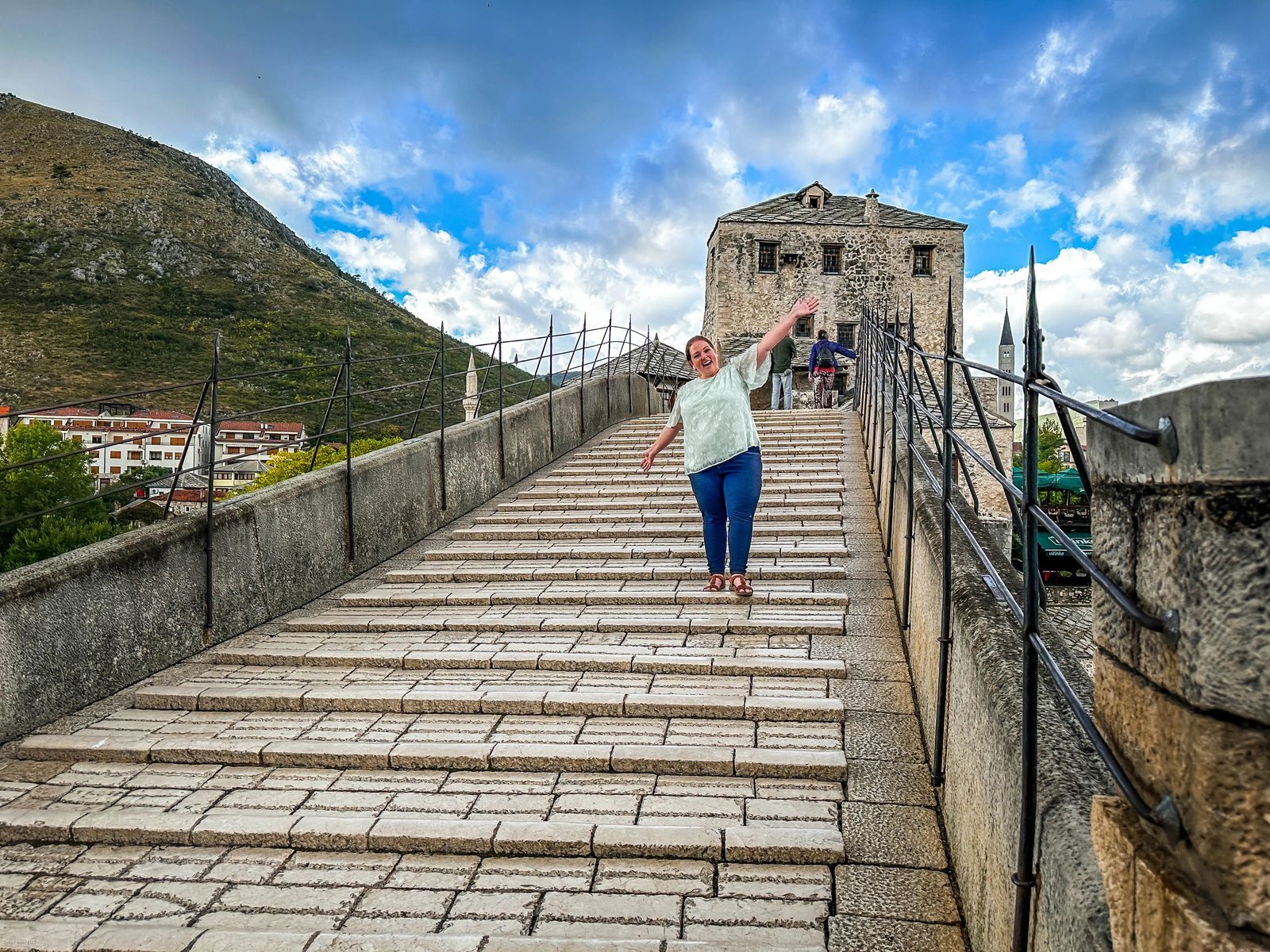 My Take On Mostar
I really loved Mostar, the walkability, the affordability, and hospitality along with access to grocery stores and quiet evenings are what really made me fall in love with this place. The whole city as really well lit so taking some evening photography strolls is highly recommended. If I was to do anything differently the next time I visit, I would allow more time to linger longer - to really take the time to enjoy a meal, a view, and get to chat with the locals more.
I hope you enjoy your time in Mostar and let me know if you would add anything or if you found this article helpful in the comments below.
Like It? Pin it! Sharing Is Caring :)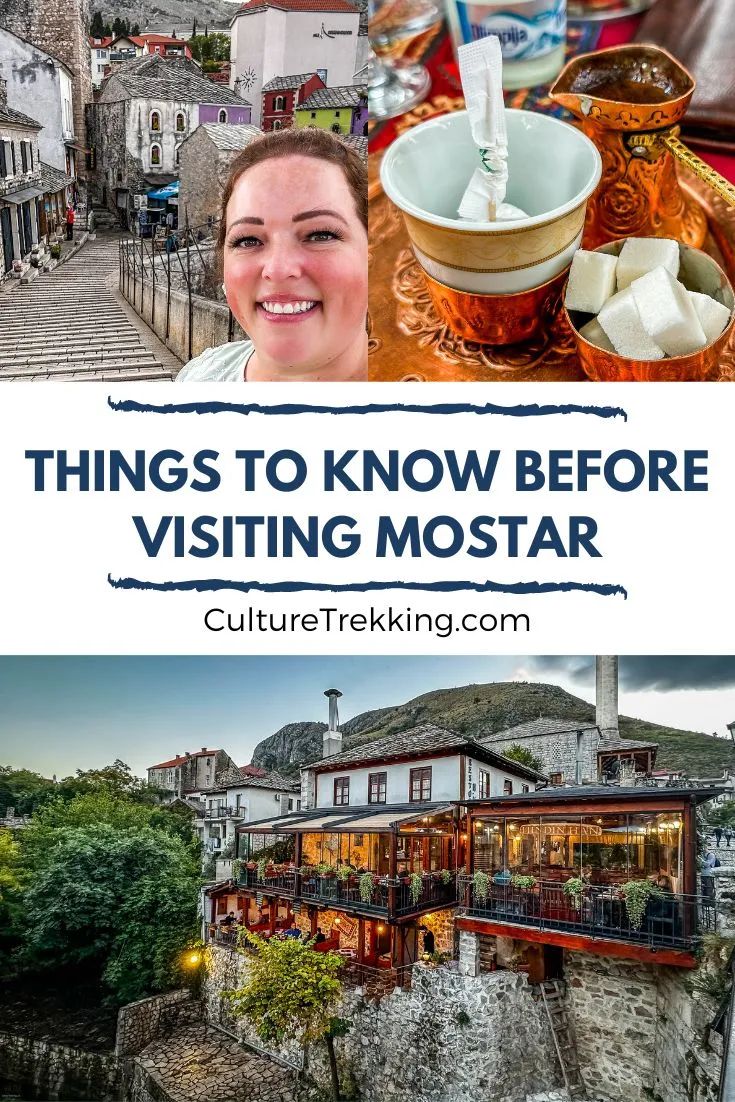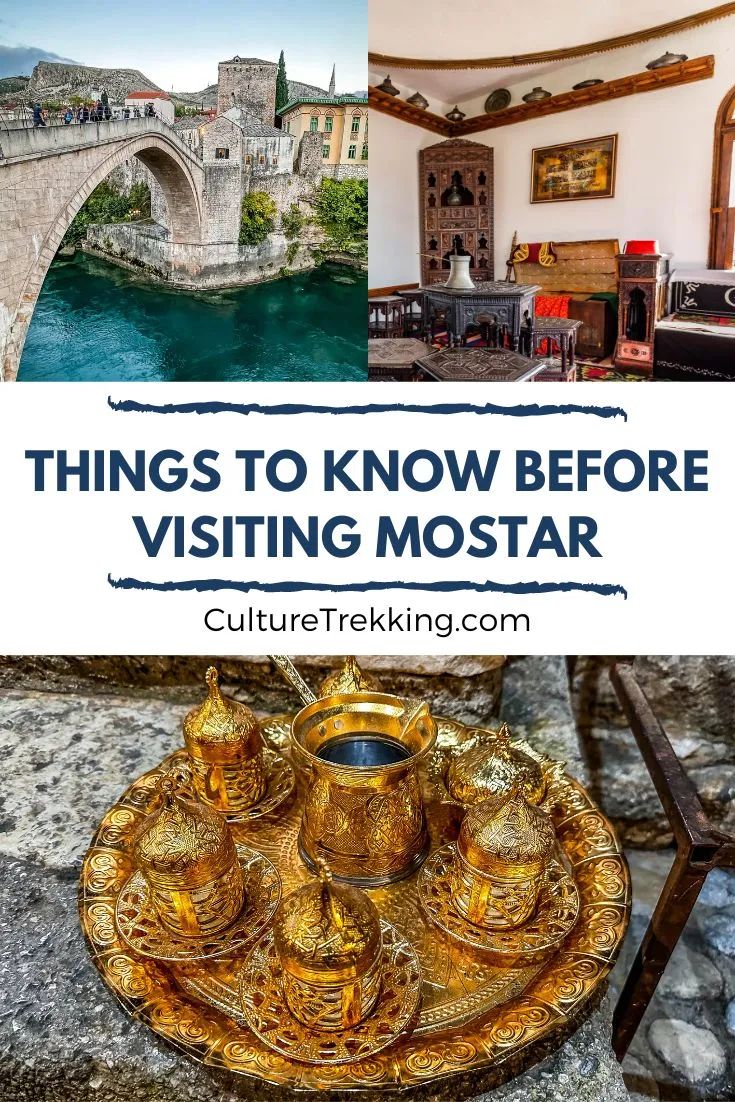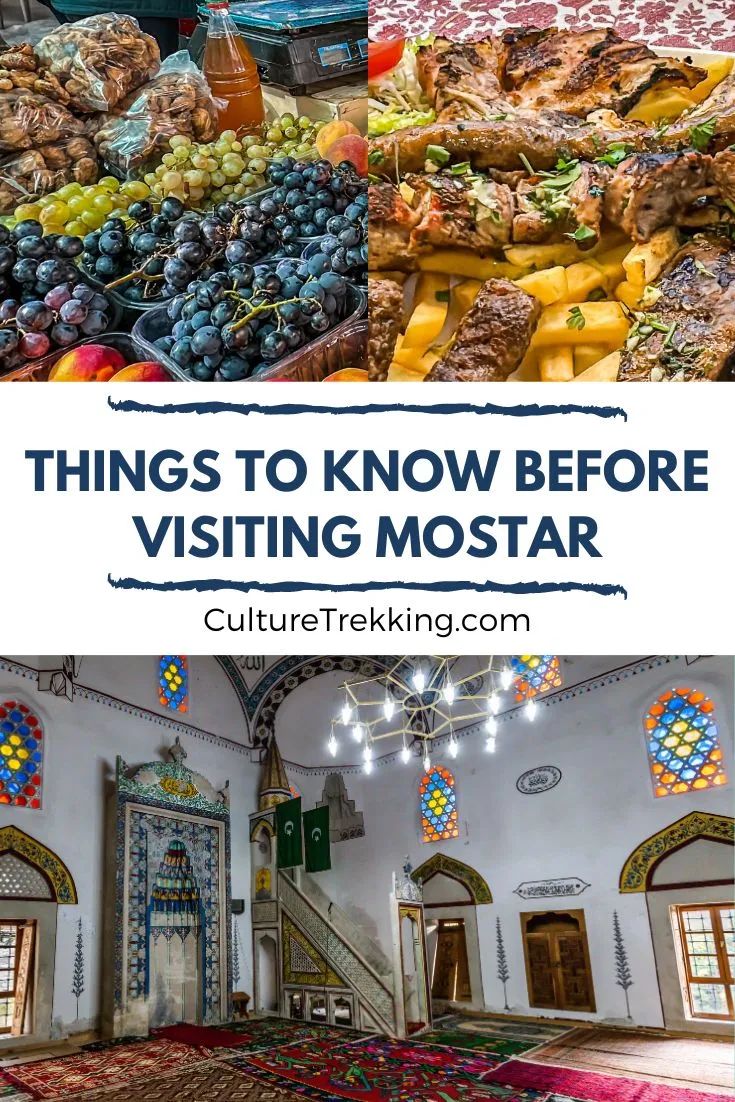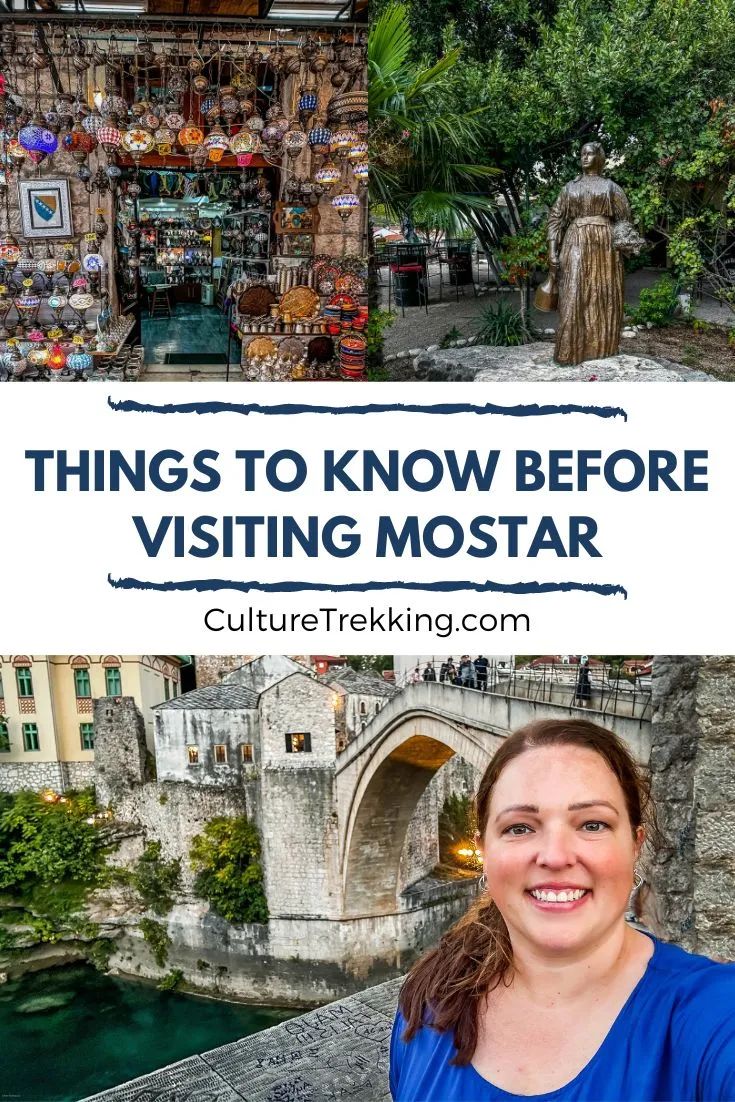 Latest Articles On Culture Trekking