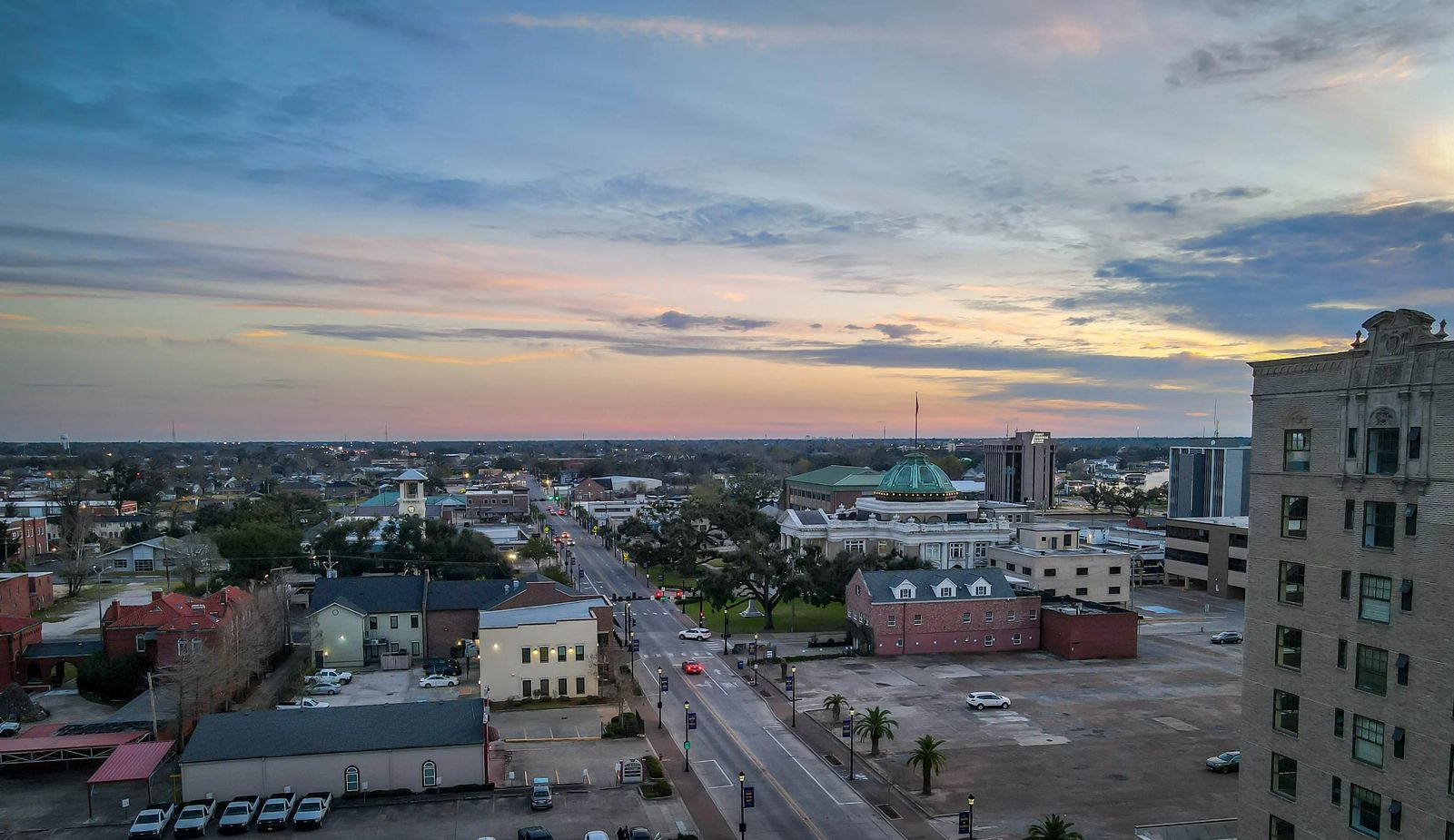 18 Fun Things To Do In Lake Charles Louisiana
If you like to be outdoors, the big city entertainment, and peace and quiet on soft sandy beaches - well Lake Charles is for YOU! There are several reasons Lake Charles is known as Louisiana's playground. You have marshes that meet lakes and ocean with the Creole Nature Trail, you have Houstonians that come to Lake Charles for the Zydeco Music and dancing and drinks on weekends (like they have for hundreds of years), and the Casinos with lazy rivers poolside concerts and a brand new poolside sports deck that unlike anything I have ever seen. If you want to read more about all the adventure Lake Charles has in store for you, keep on reading!
I visited Lake Charles in 2022 with several other travel writers, the tourism board helped us gain all the knowledge and tidbits to help make our stories and videos really shine. It was more than just that though, it was a whole group of new hires for the tourism board who were just as awed and enthralled by all the delicious tidbits we were able to pick up that I can't wait to share with you.
Be sure to check out my other articles on Lake Charles on the family friendly Mardi Gras celebrations here, and the IOWA Chicken Run near Lake Charles.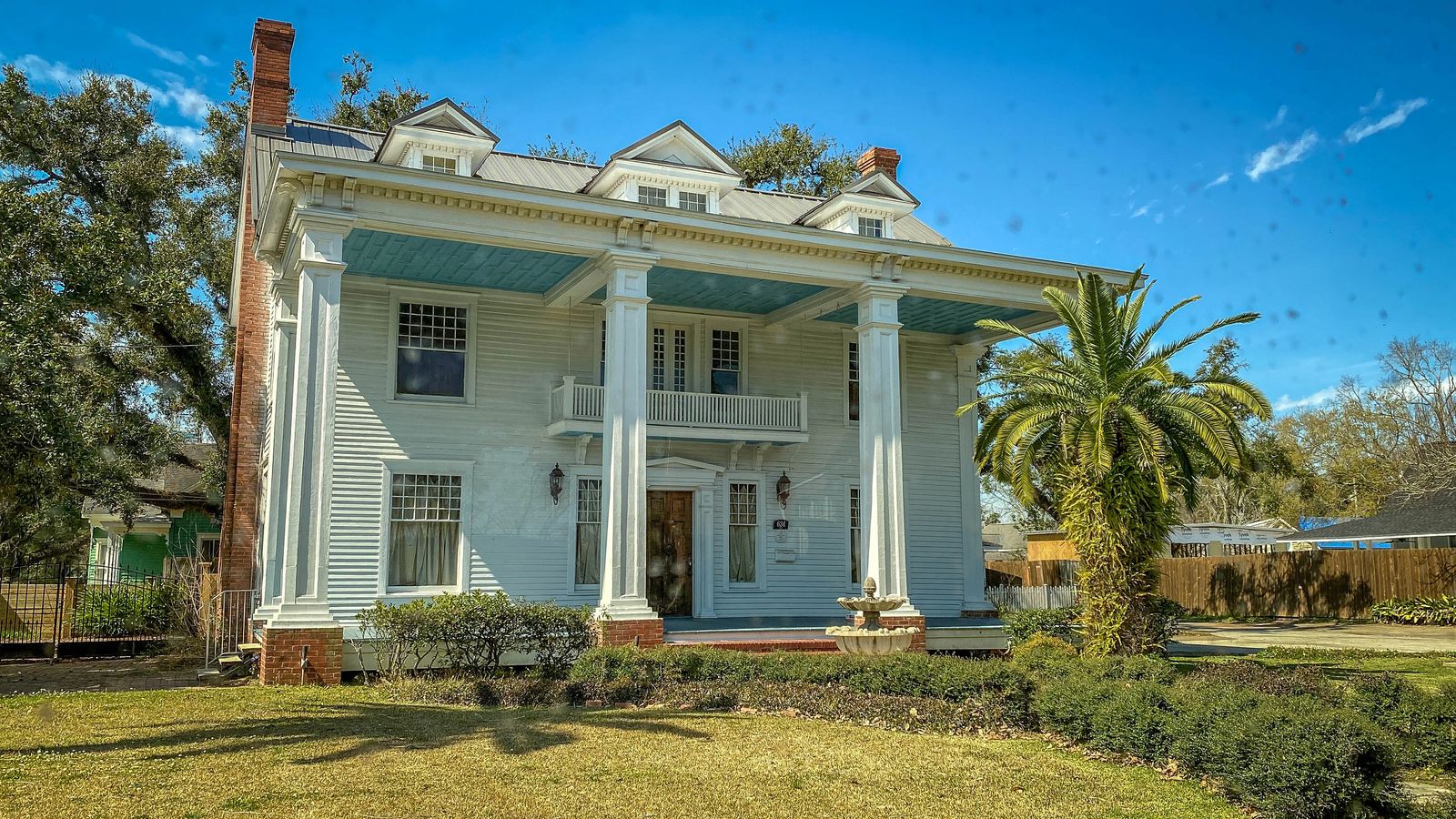 1- Charpentier Historic District Drive
Historian Adley Cormier has a presence about him when you first meet him, gracefully walking into a room with his cane and spectacles with a wide grin on his face. This man is a walking encyclopedia about Lake Charles and would have been very well known for being the 'town gossip' back in the day. While the 'gossip' would have been facts, was enthralled by every single delicious detail he regaled us with about the history of this town.
We were able to tour the Charpentier District with Adley, and learn all about the late 1800 Victorian architecture of the lumber mill men who once worked in this area. Some of the more interesting parts I learned were about a jailhouse that was in fact a home. The prisoners were kept on the 3rd floor and a few tried to escape by jumping to the tree next to the house and ultimately fell to their deaths. The home is said to still be haunted to this day.
The next tidbits I picked up were about why the Lumbermill homes painted the ceilings of their porches blue. It was in the hopes that the insects that tend to visit in the summers here would be confused and not make nests there.
You have some stately homes, some 1980 homes and even a few that look like they belong in Europe. The Charpentier District is still one of the most sought after places to live, and is right along the waters edge of Lake Charles. It is a fabulous place to go for a sunset stroll, or I would even suggest taking a Kayak out and touring the area that way. You would get the cooling effects of the water, see the sunset along the beautiful homes and you could even pack some wine to make it a beautiful and delicious evening.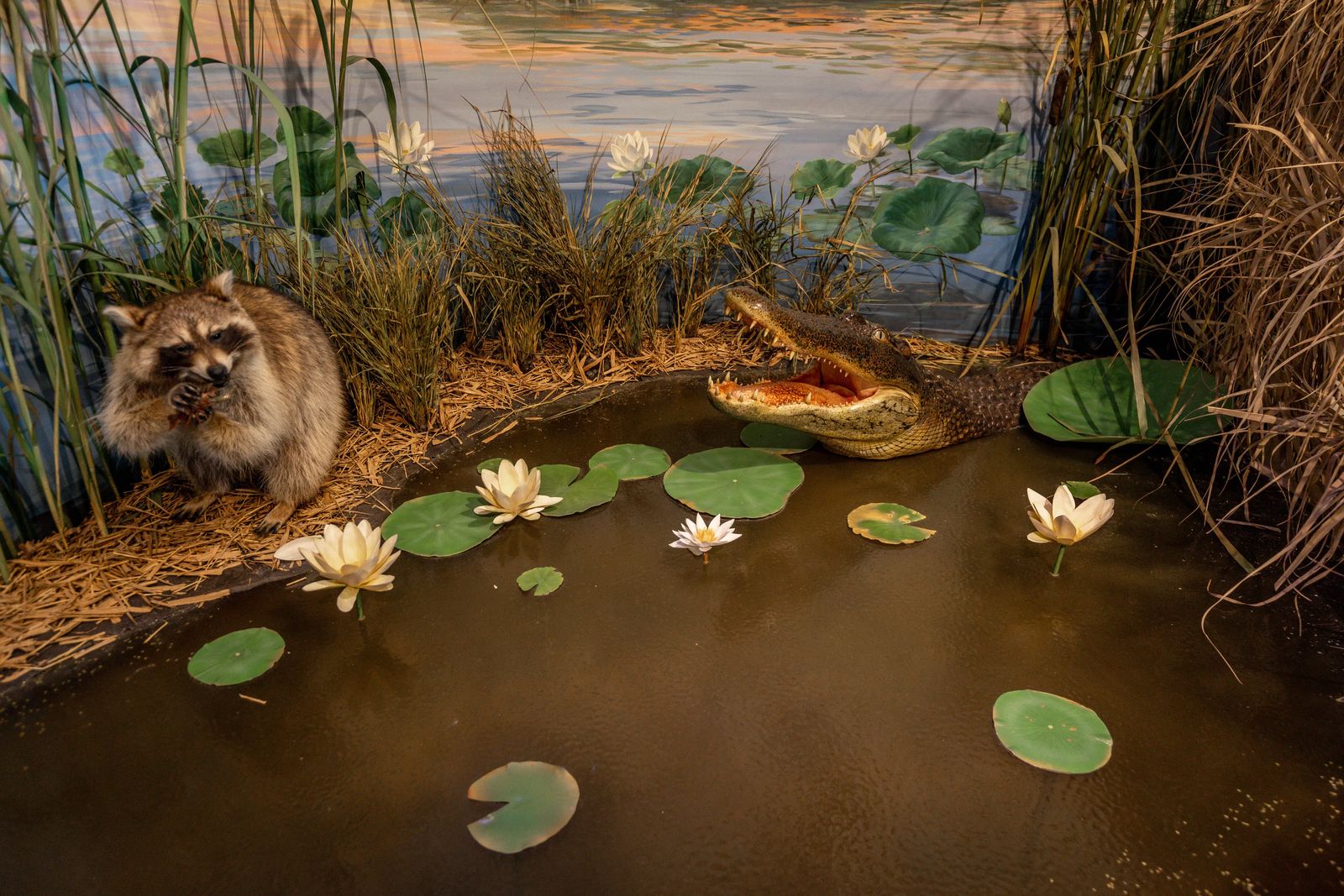 2- Creole Nature Trail
Call me crazy, but being able to have elements of city life, concerts, water sports, hiking, wildlife spotting, fishing, gaming, golf, family friendly fun and delicious food ALL within 15 min drive in any direction is HEAVEN to me. This is what Lake Charles is, a melting pot of all the elements that make life worth living all in one area. The Creole Nature trail provides the wildlife spotting elements to this melting pot and is well worth the effort to prepare to camp for a day or two along this byway.
Situated right along the Gulf of Mexico the Creole Nature Trail is a 26 mile (41km) of paved road that has been designated an All-American Road in the USA. This is a blend of land meets marsh and is a rare opportunity to see wildlife so close to a city. Witness snowy Egrets strutt around the marshes in search of fishes and food. Want to see gators up close? It has that too! In fact there are 28 species of animals with 400 different birds, 35 amphibians and reptiles, and 132 species of fish. If you visit in the spring or fall you can also witness the migrating butterflies that come through this area.
If you are bringing kids or just want more information on the trail make sure to stop by the Creole Nature Trail Center where they have maps, more information on the actual trail, and interactive spots for education and learning.
If you do decide to go along the trail, make sure you bring bug spray, enough gas, water, and food as many of the manmade structures (ie/gas stations & picnic tables) were destroyed by the hurricane.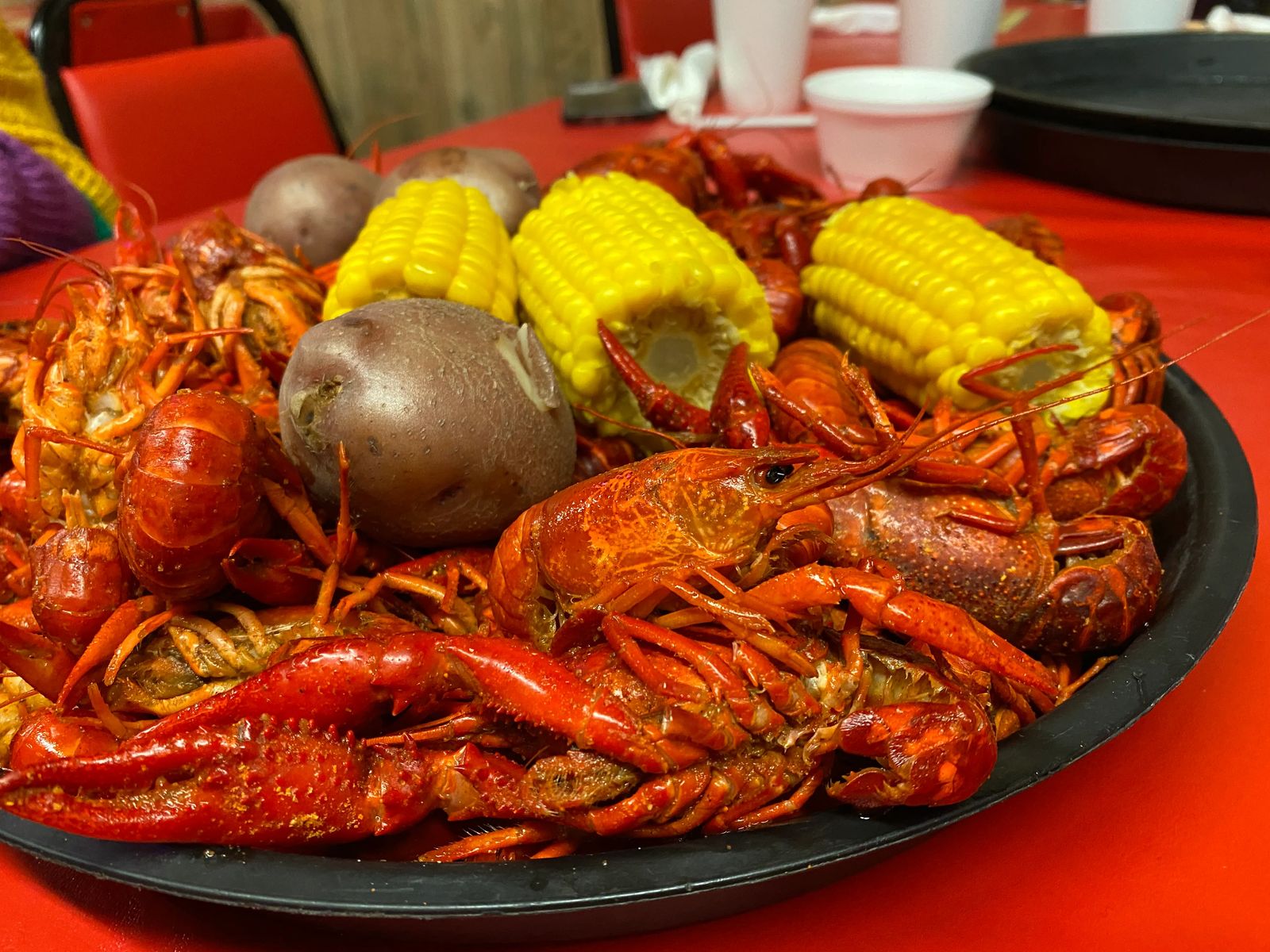 3- Eat At A Crawfish Boil
Crawfish look like ocean bugs, but were a staple in the diet of many Creoles & Native Americans that were driven out by the French and Spanish settlers. It has now become such a staple in the culture of Louisiana and Lake Charles that you can't visit and not have some Crawfish. For a budget friendly 4 lbs of Crawfish, I suggest going to Seafood Palace. You get a gigantic plate of Crawfish with potatoes and corn, the spices they use are on point, and they also have other options for those adverse to eating it.
Make sure to check my video out on how to appropriately eat crawfish as it takes a bit of technique to keep up with locals. I have never seen humans peel shellfish with their hands so quickly! By the time I came to my senses, half the plate of crawfish was already gone. Just prepare to get your hands messy and sticky as this is NOT a clean lunch/dinner.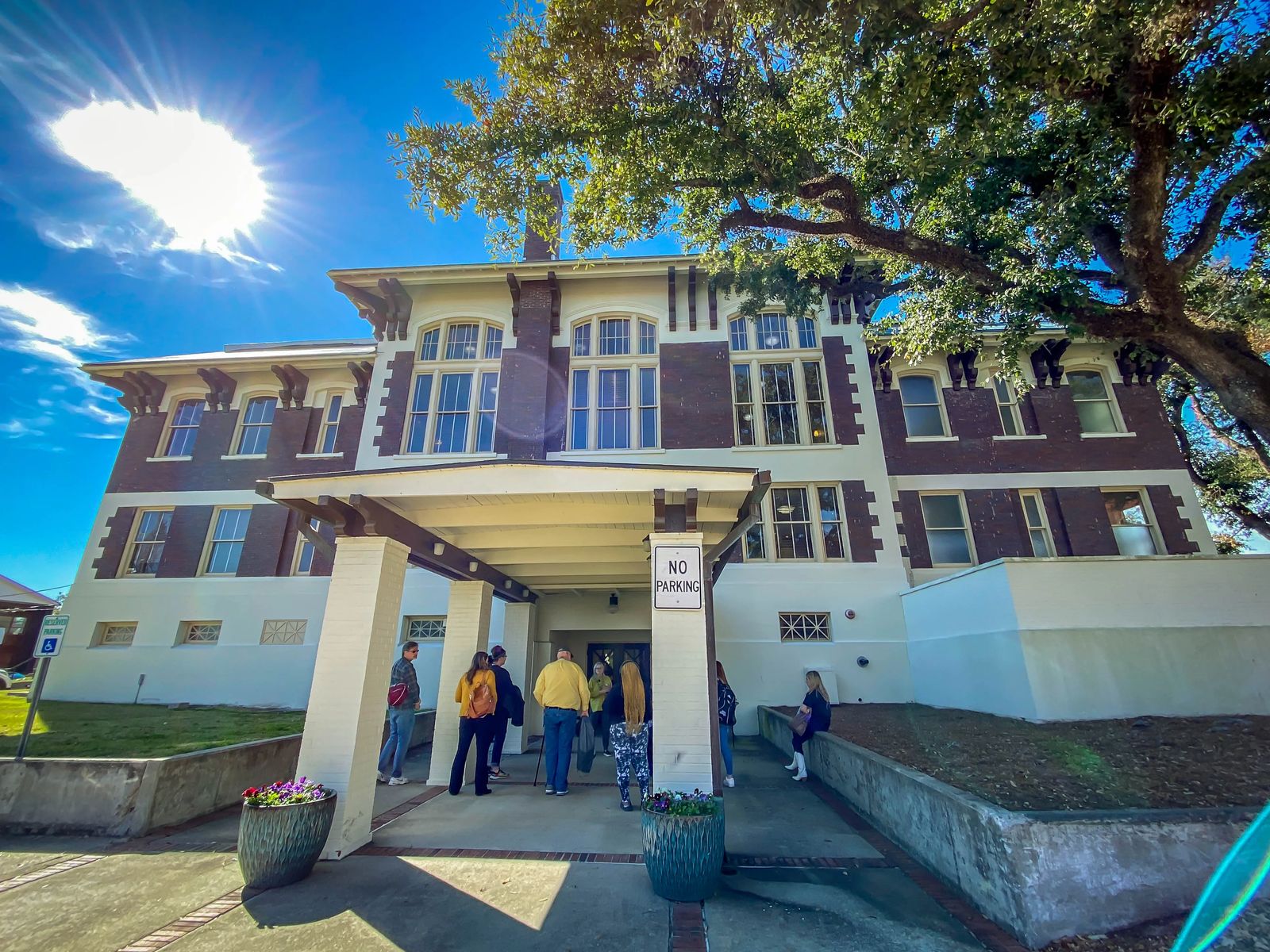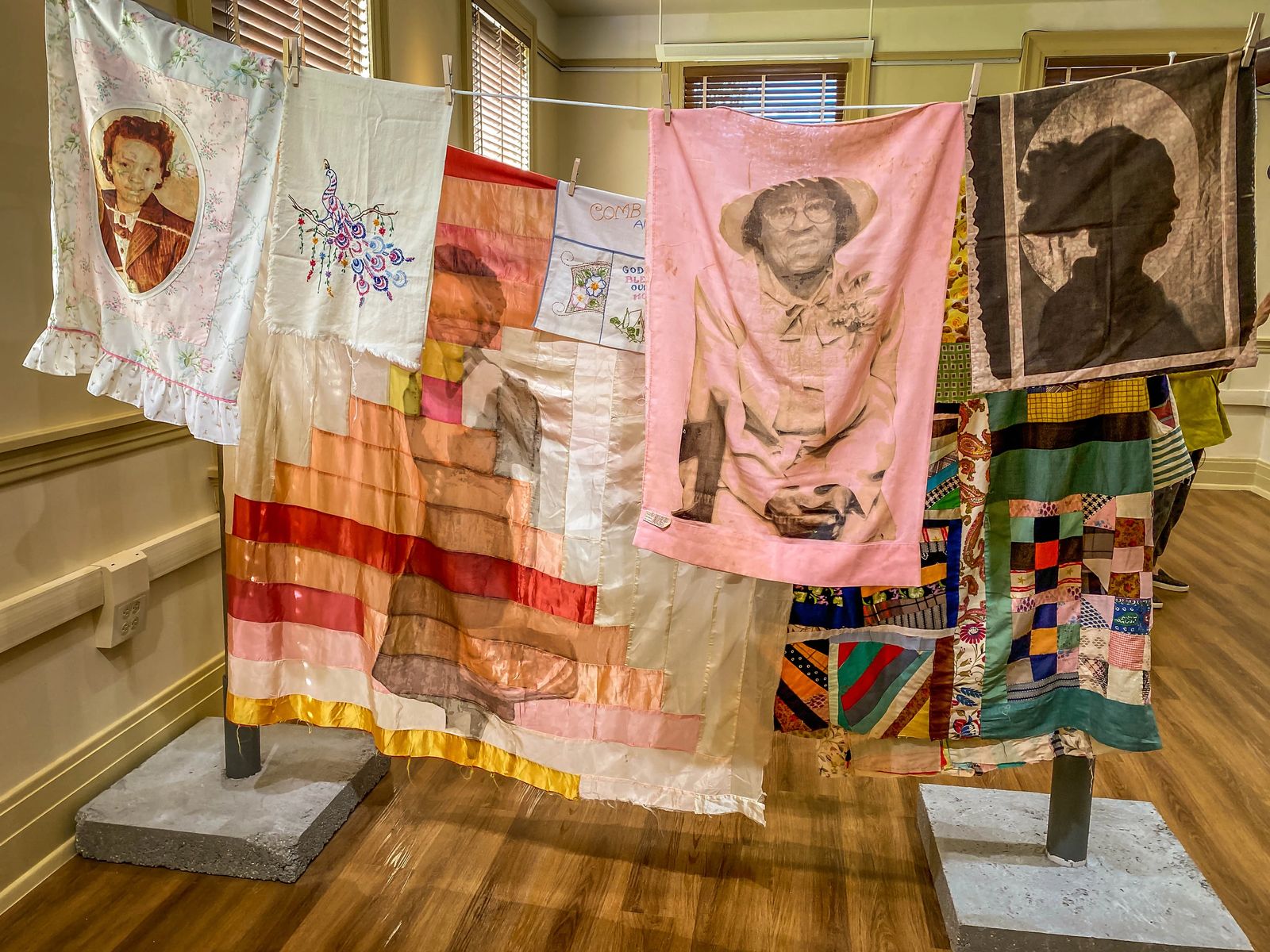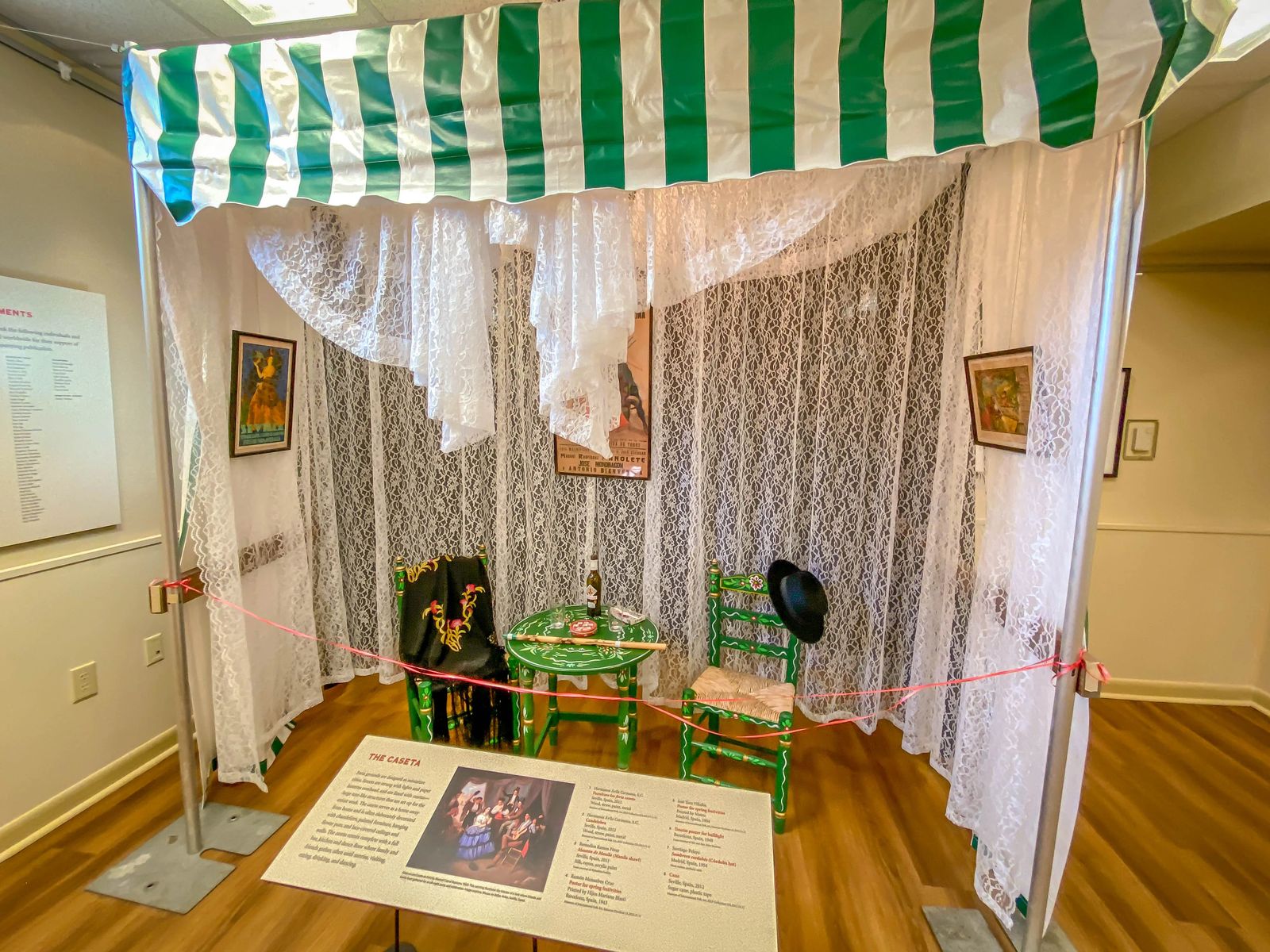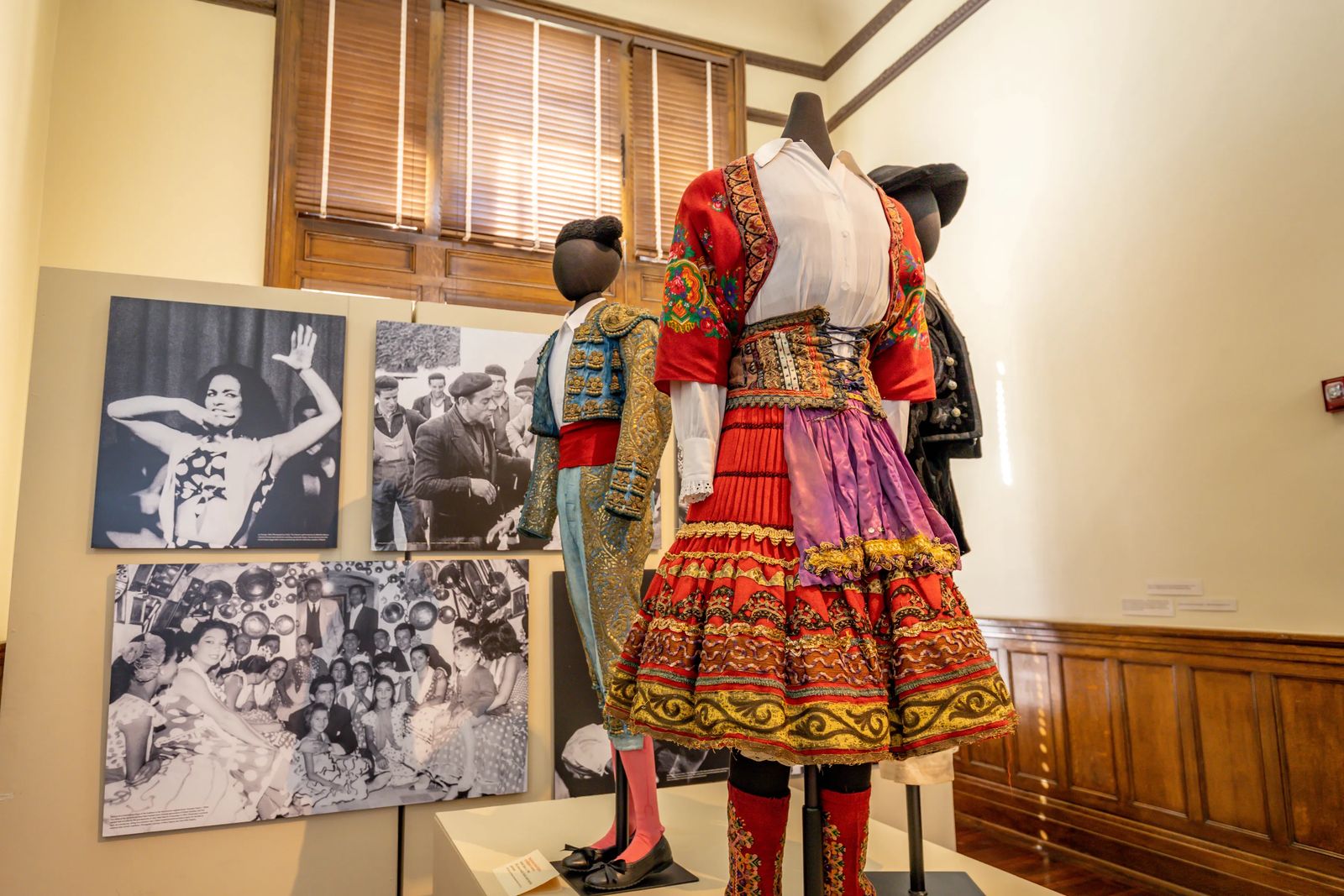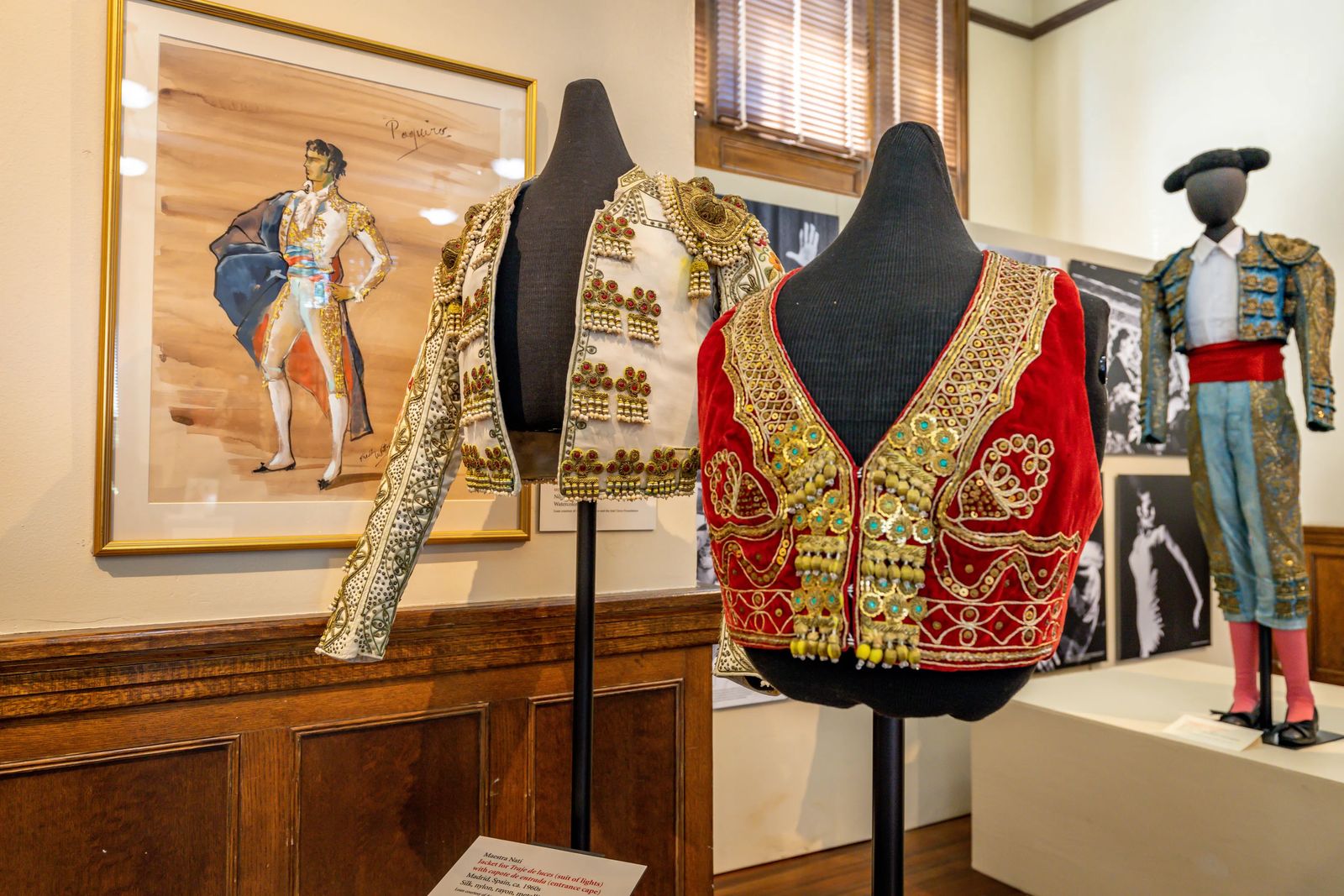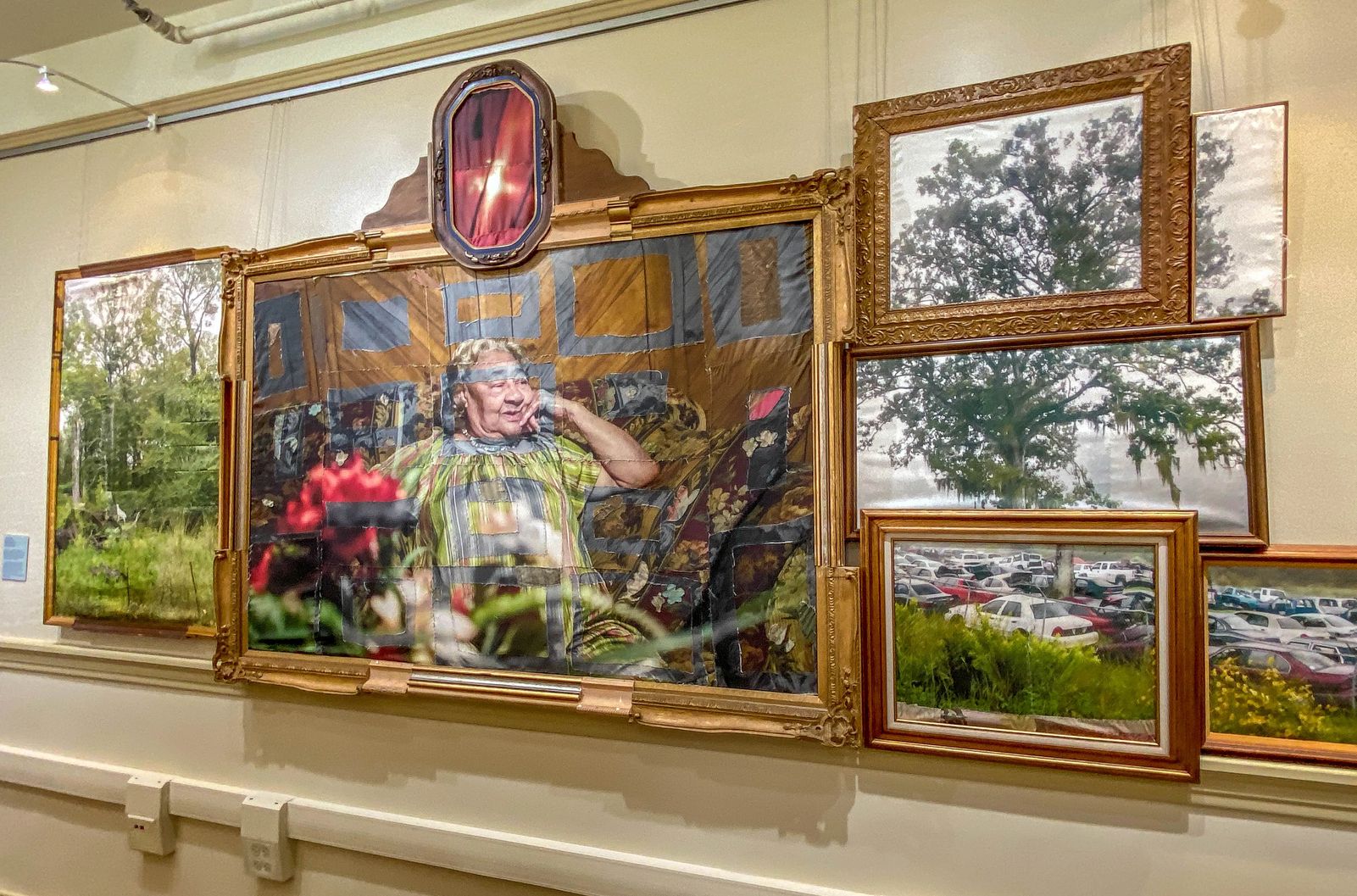 4- Visit the 1911 Historic City Hall Arts & Cultural Center
This Spanish Baroque style building was built in 1911 after the historic 1910 city hall succumbed to a fire. It served as Lake Charles City Hall from 1911 to 1978, and then as a court building until 1999. After which the building was turned into a Arts & Cultural Center.
It has three levels of galleries where it now houses rotating galleries of historical arts and exhibits that have contributed to the history of Lake Charles. While I was visiting they had a Flamenco exhibit that had Flamenco costumes from the 1800's, interactive exhibits that you could dress up in Flamenco style clothes as well as instruments used in Flamenco dancing.
They also had the Black History Art Gallery where black artists are exhibited that had pieces of famous black artists and public figures.
5- See the Imperial Calcasieu Museum
This building is on the same site that a pioneer home was built where Jean Lafitte's pirate band and Arsene Lebleu's cowboys traded doubloons (Spanish gold coin) for beef. It is now a Museum featuring snippets of the past from the days of the logging and lumber mills, to the flamboyant costumes of Mardi Gras. They also have a section where local artisans sell their handicrafts as well. They have over 36 weeks of cultural and historical art programming that rotate through here, so each time you visit Lake Charles there will be something different to learn about this area.
Make sure to check out the Sallier Oak in the back where Katherine Sallier collided in a love match Charles Sallier under its branches. The Native American Ishak tribe once cherished this area as sacred and camped underneath its branches. The tree has withstood some of the most powerful hurricane's Louisiana has ever seen. This Oak tree is around 300-400 years old and is TRULY impressive with how wide the branches have become.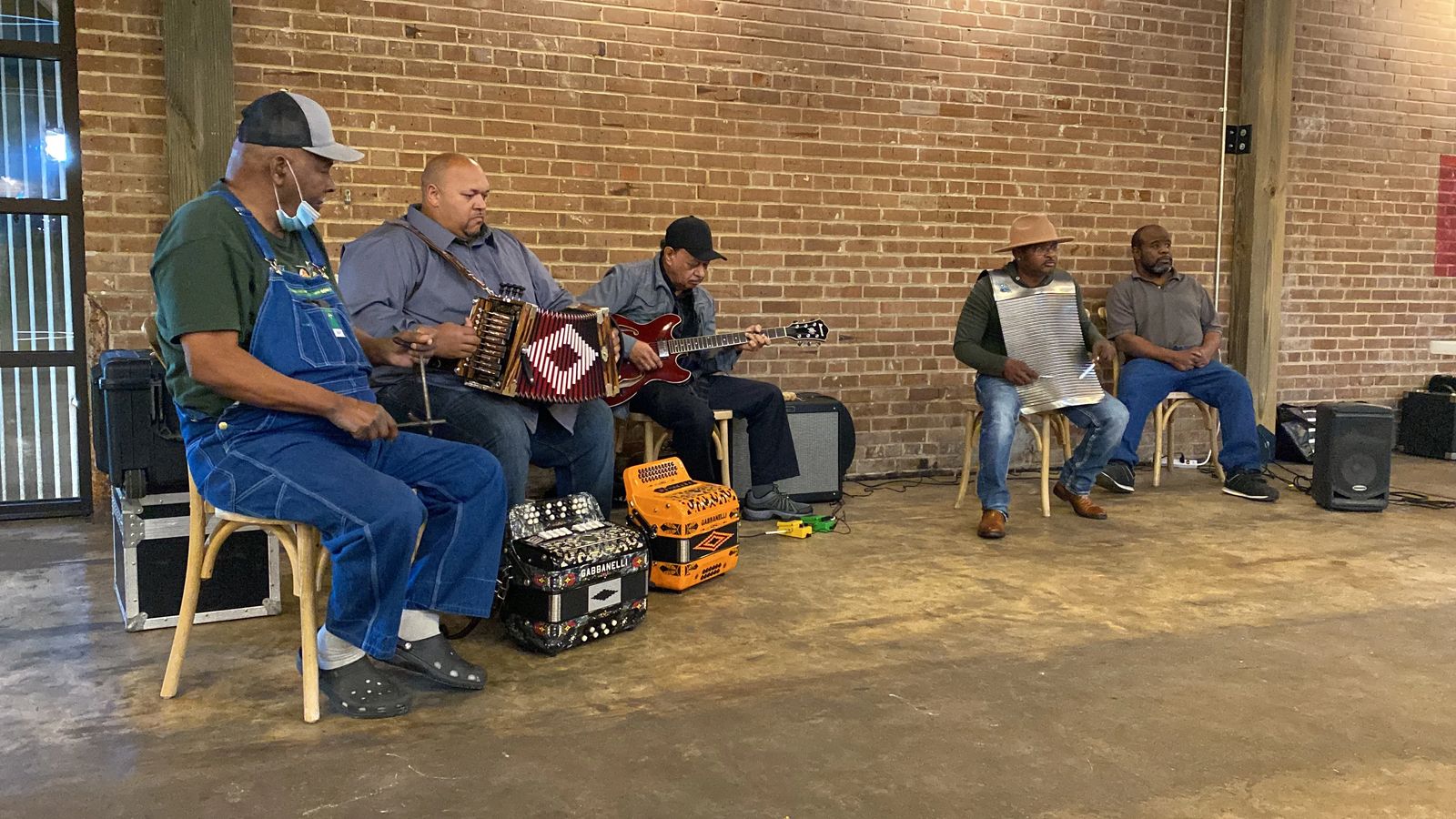 6- Listen and Dance to Zydeco Music
The 1880's saw a boom in business here because of the Lumbar milling of pine and cypress trees. Traveling musicians to entertain after a hard day of labor started to pop up in lake Charles. Since the neighboring Texas had a hard stance on entertainment being open on Sundays, the area of Lake Charles became the weekend getaway hot spot. Good parties, good music and good food go back a long way here.
There are plenty of music venues in Lake Charles that host the Creole/Cajun music called Zydeco that has influences from around the world. The characteristic accordion and scrub board are the center piece of that music. Because black men and women weren't able to attend traditional music houses they often would play in barns or inside the living room homes. It was an important form of courtship.
Make sure to check out Lake Charles page to see where the best venues for Zydeco music are playing.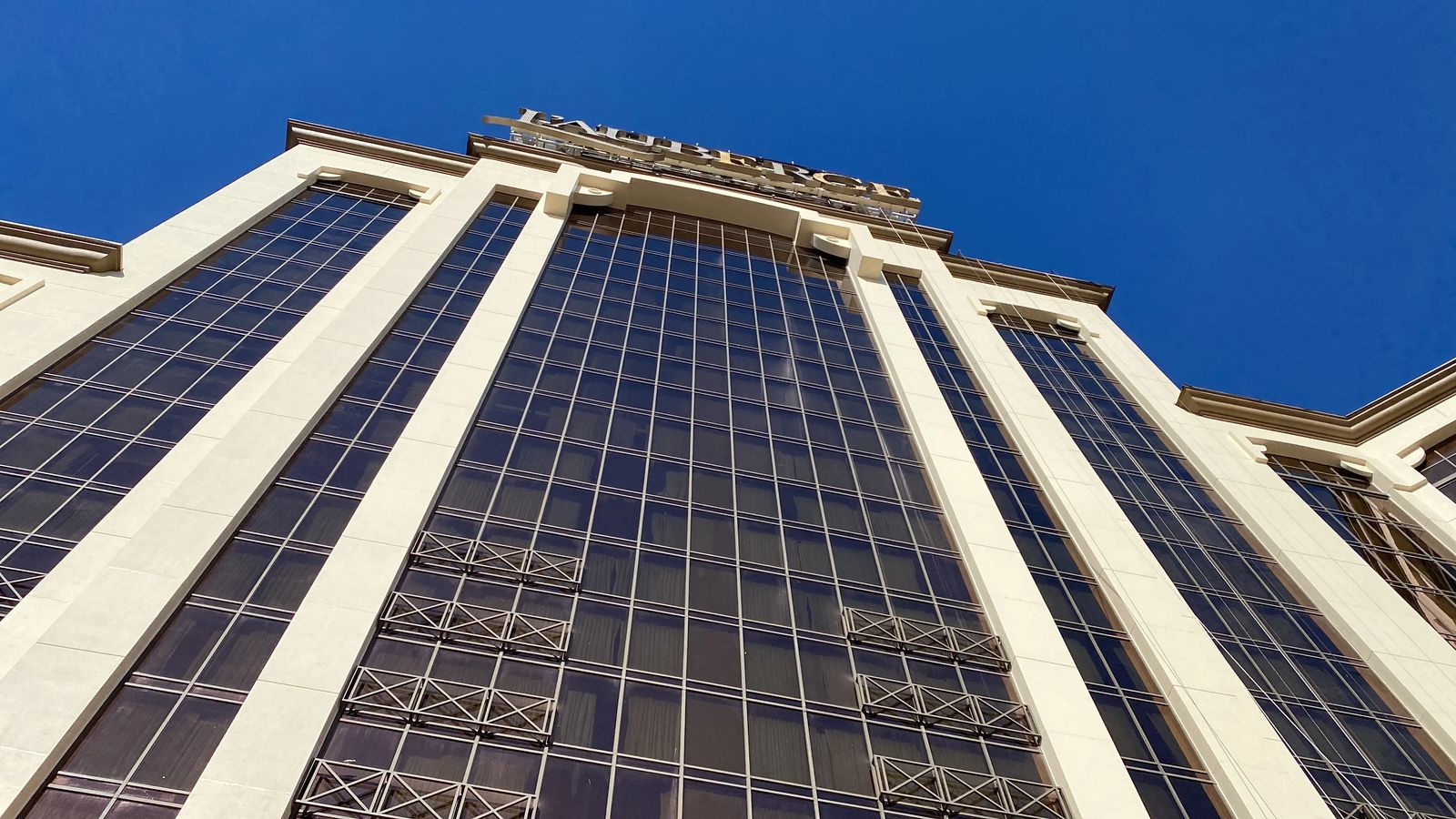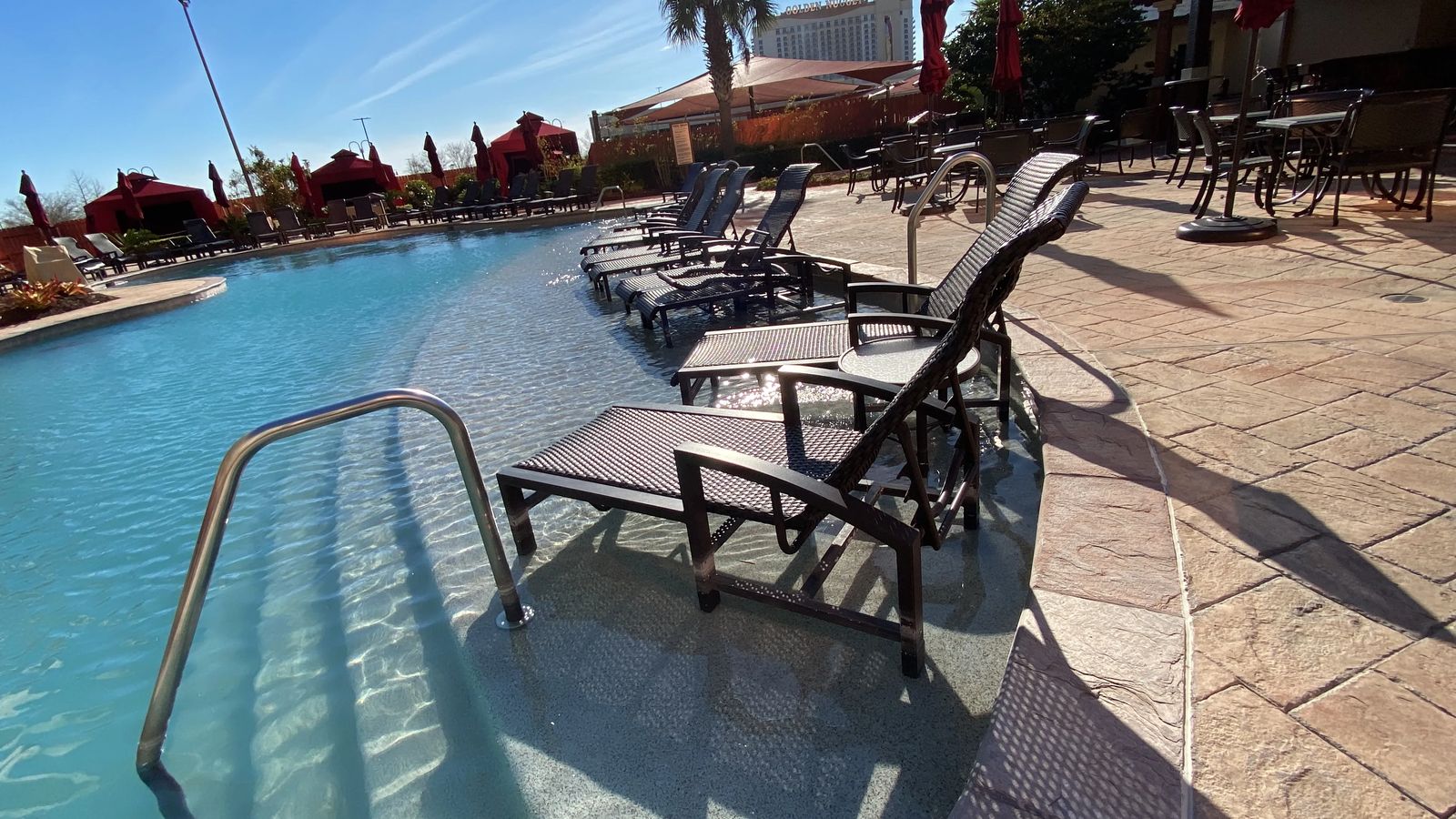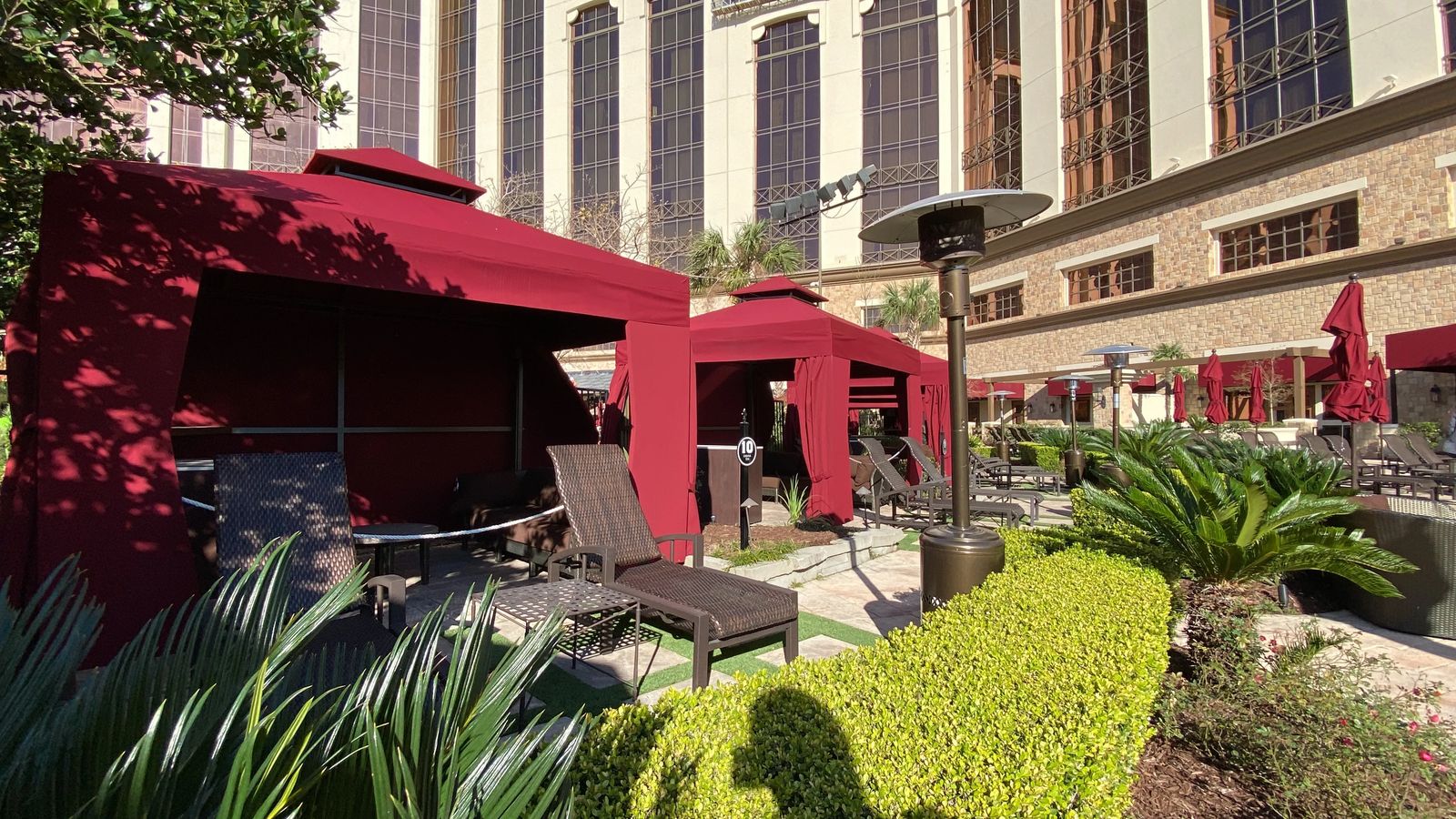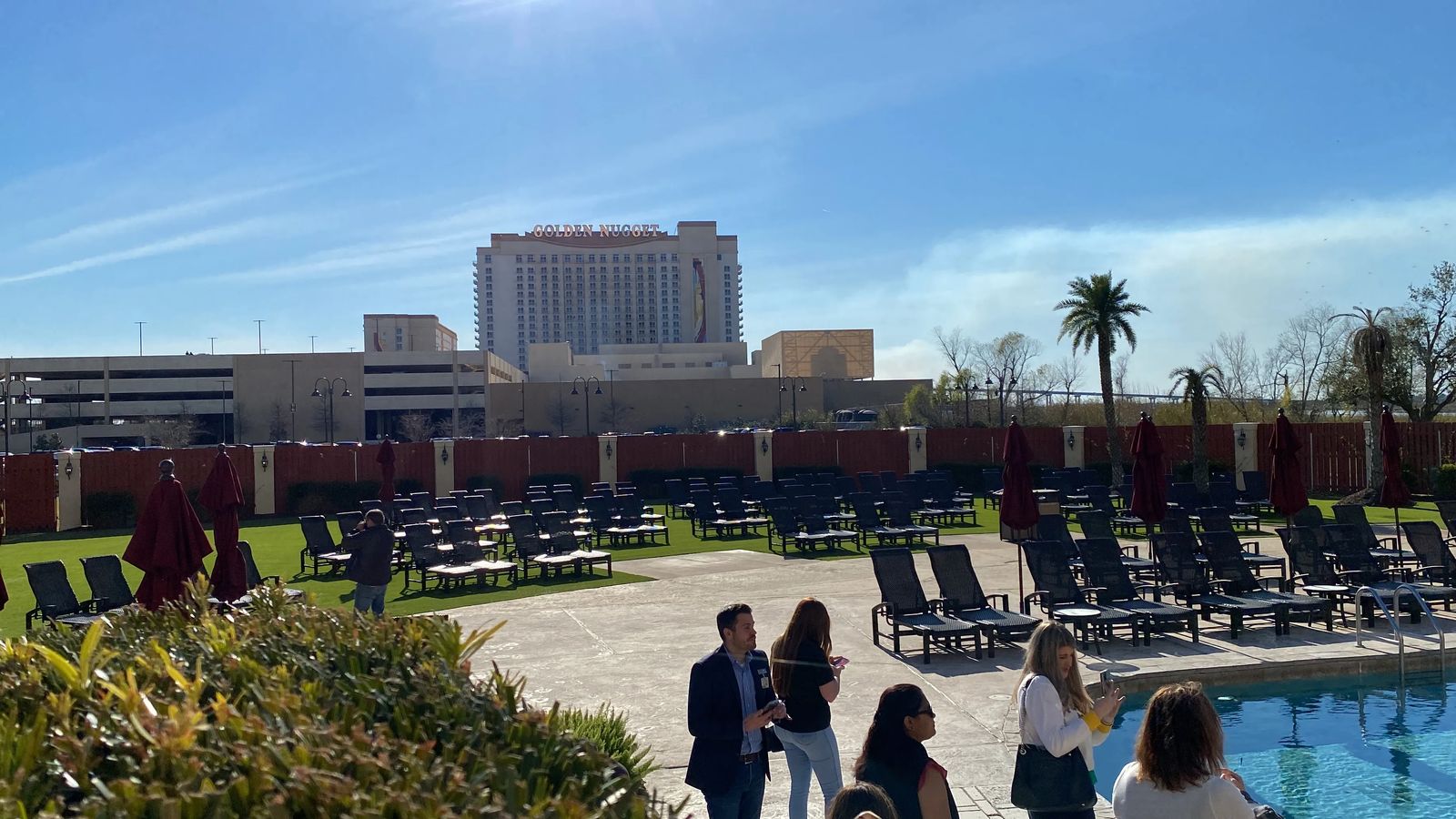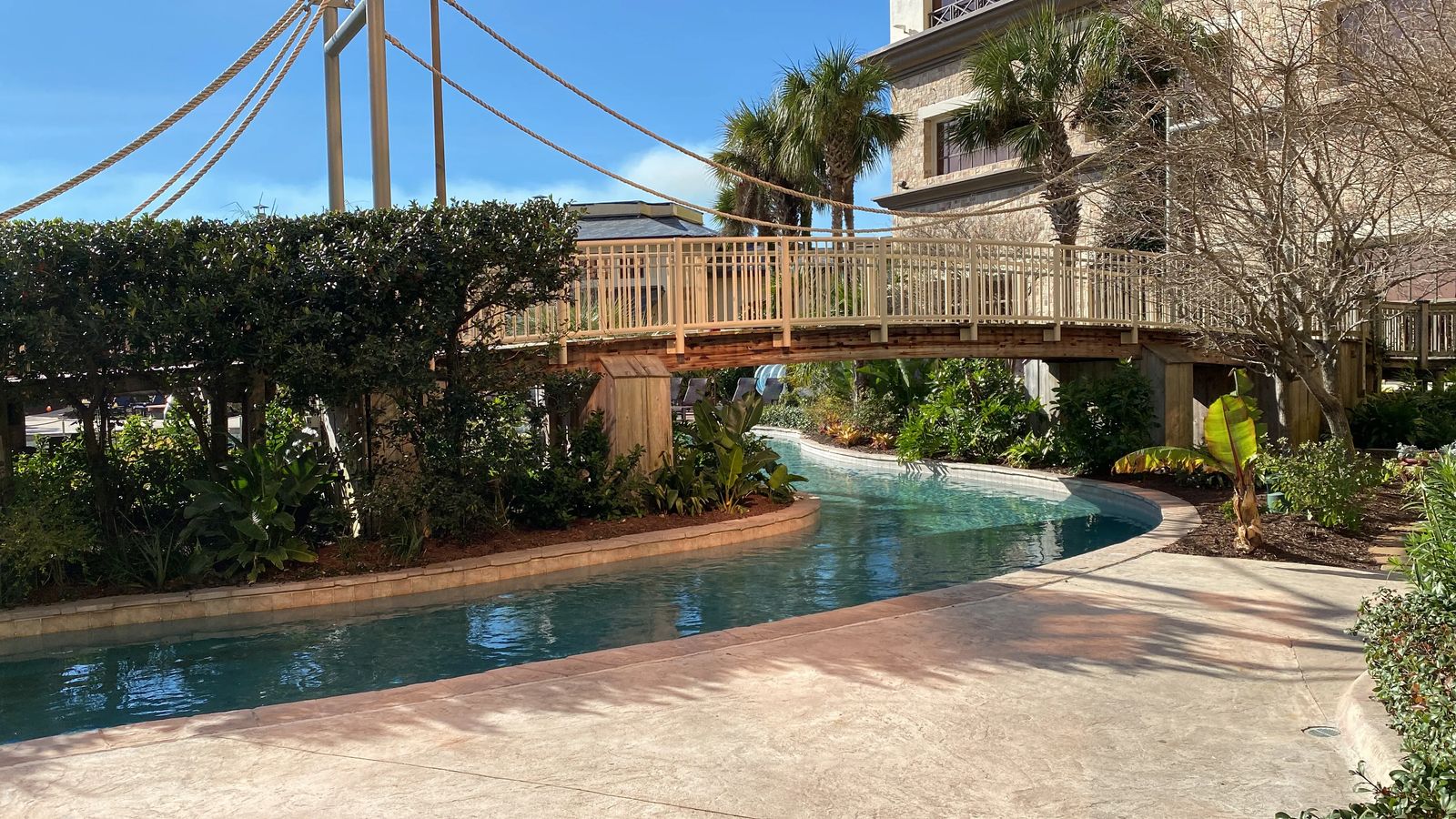 7- Attend at Concert at L'Auberge Casino
I've attended several poolside concerts when I lived in Las Vegas, but never one that could hold up to 5,000 people. L'Auberge is a poolside paradise when it comes to concerts with a poolside bar, children's area and surrounded by hotel rooms where you are sheltered from any wind that can blow through except for the occasional breeze.
They have a lazy river with tubes you can float in with your drink while listening from anyone from X Ambassadors (Hold onto me), Midland, or Rodney Carrington. Be sure to stop by the Daiquiri Bar inside and bring your drink poolside. Check out their latest concerts and bands on the L 'Auberge entertainment page.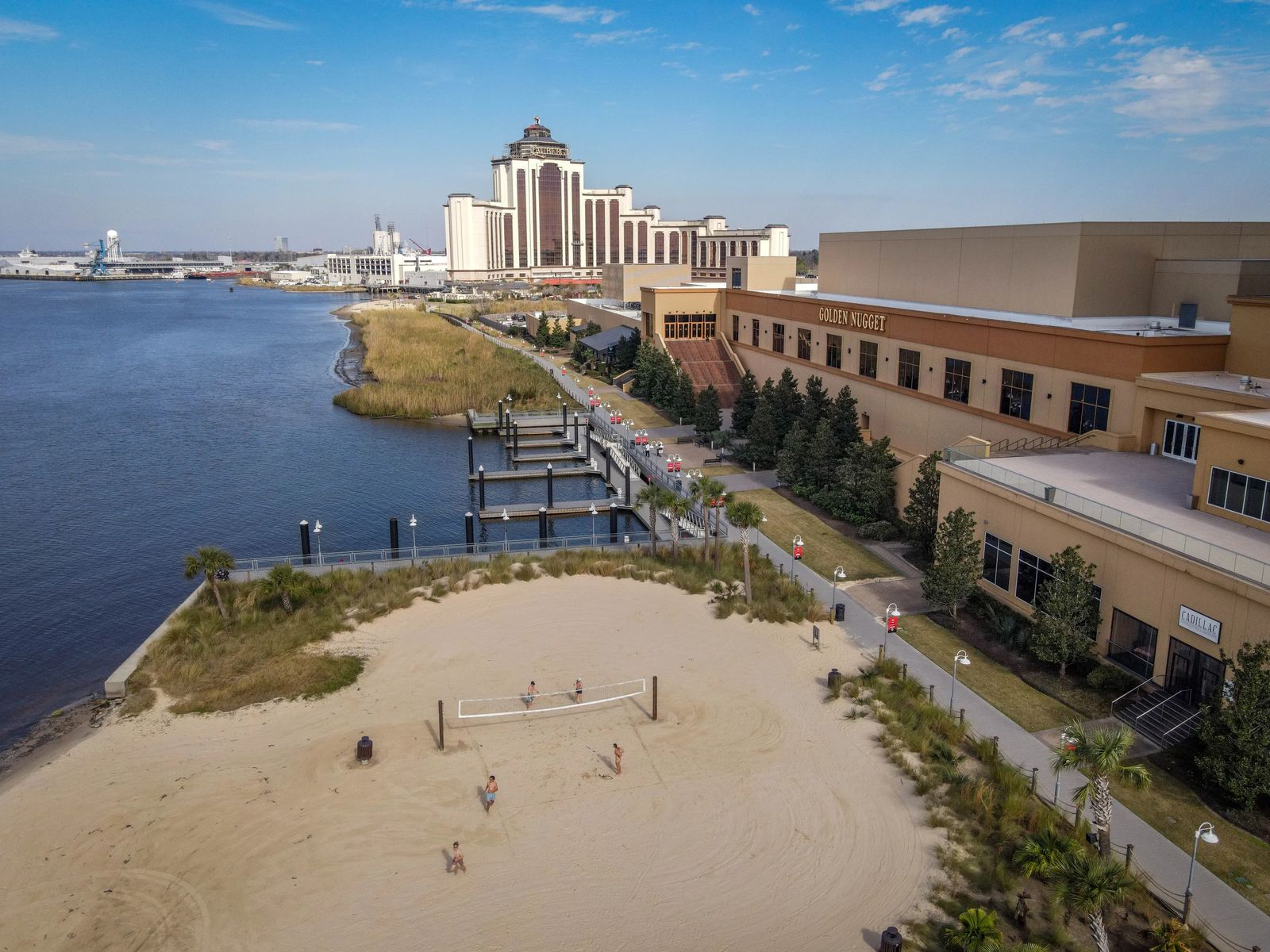 8- Spend the Day At Golden Nugget Beaches
Take a walk along the Promenade from L'Auberge to the Golden Nugget and see wetlands and white sandy beaches along the Calcasieu River. You can bring a Kayak, SUP or boat along this river and go from one Casino to the next with gorgeous views for miles.
Spend the day lounging at the pool or at the white Sandy Beach of the Golden Nugget. They have rentals there along with a outdoor bar and burger area. There is a place for Beach Volleyball and a small outdoor pavilion for intimate concerts or weddings as well.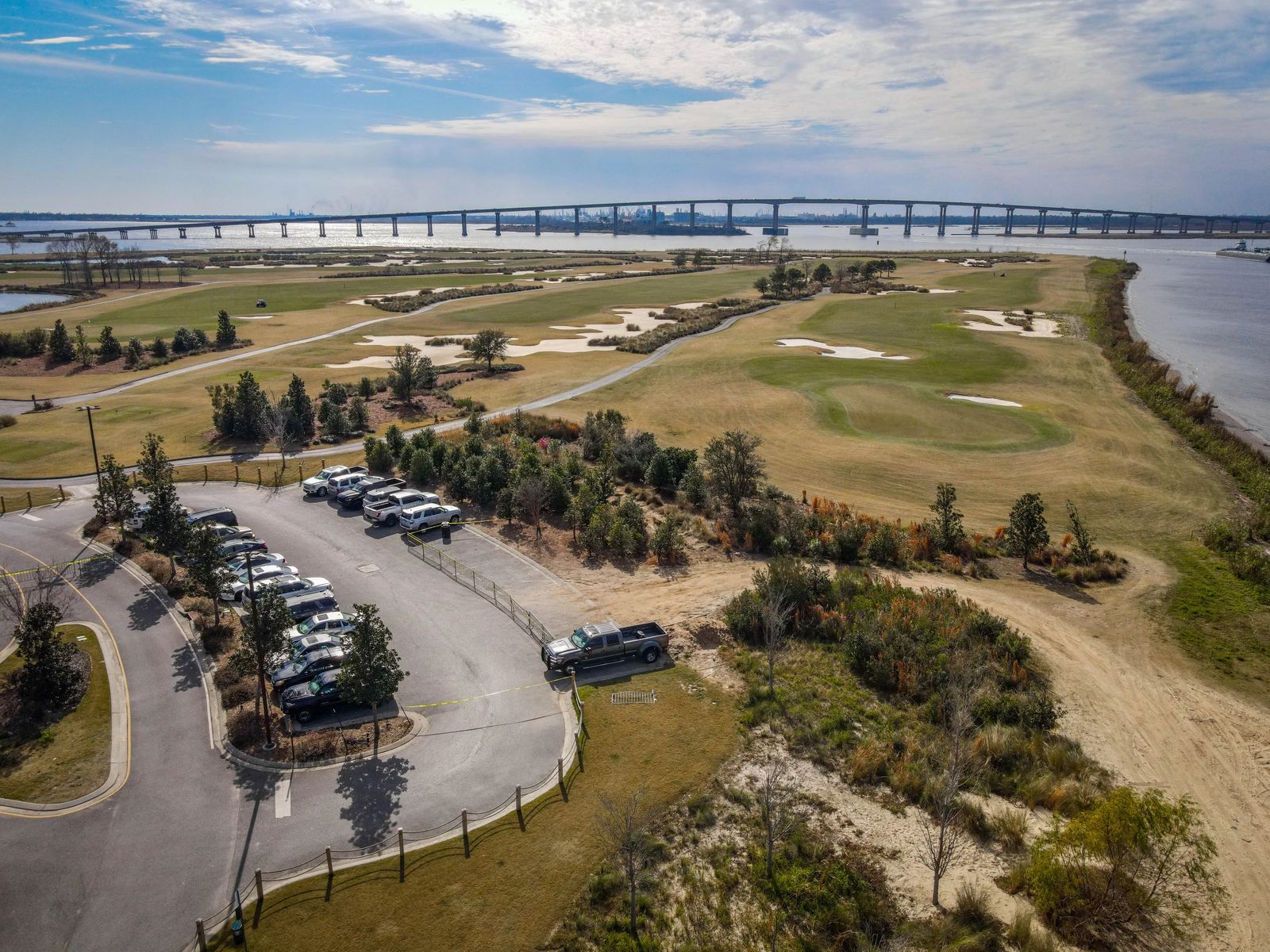 9 - Play Golden Golf
Also located right next to the white sandy beach and Calcasieu River is the Golden Nugget Golf course. During April you can find the PGA Korn Ferry Championship being hosted here, or other Golf Tournaments throughout the summer.
These Bermuda greens with gorgeous views of the I-10 Calcasieu Bridge & River as a backdrop, you can't go wrong with this 18-hole 72 par course. There are over 7,000 yards of these lush grasses with surrounding wetlands, ponds and fountains to really challenge your shot.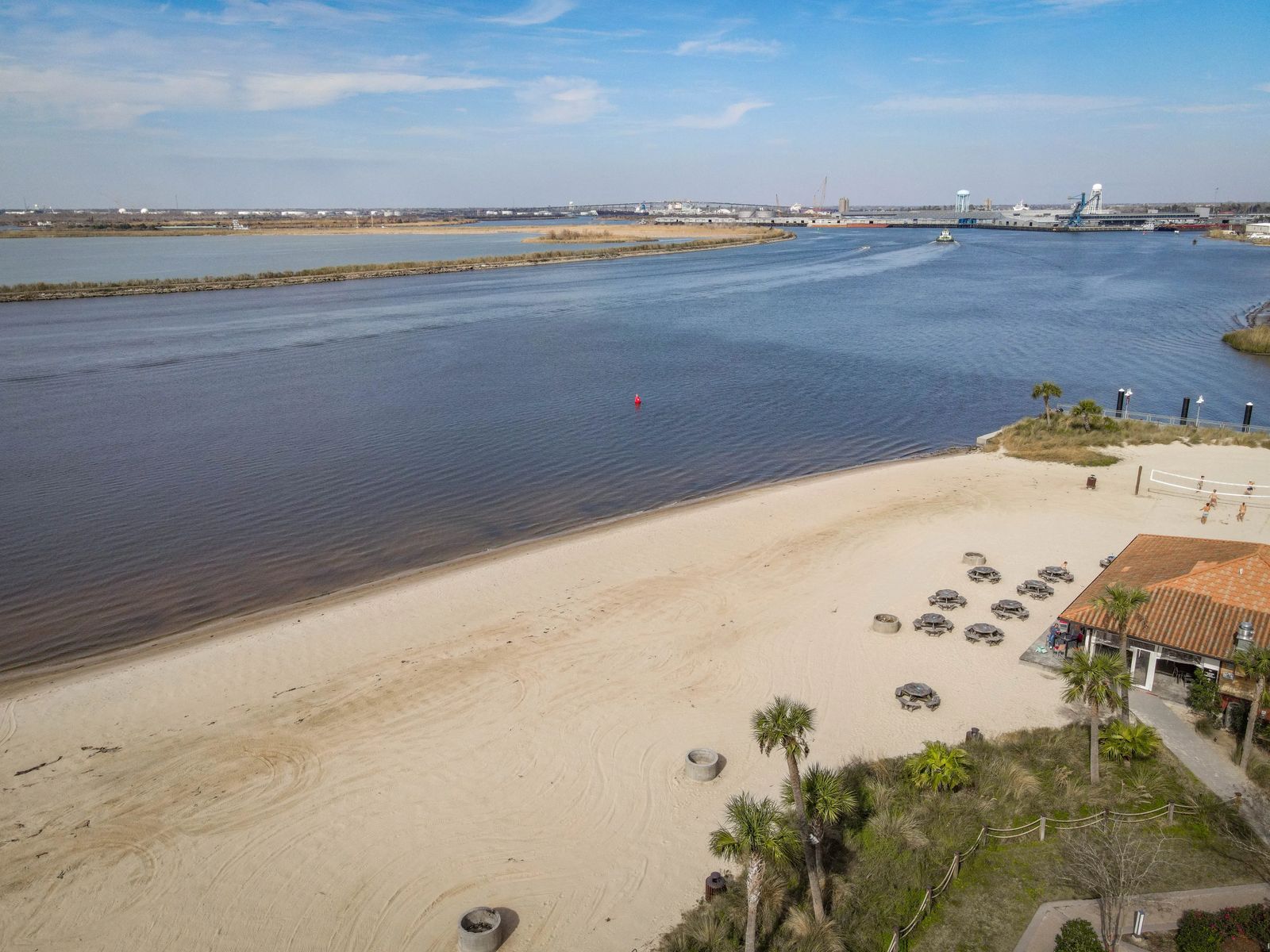 10 - Kayaking The Waterways of Lake Charles
Beyond Kayaking between the Casinos on the Calcasieu River, there are several other spots you can try you hand at Kayaking. These spots offer you the ability travel, see the small channels, waterways, wetlands and more that are great for the advanced to the beginner Kayaker.
The best spots for Kayaking are the West Fork of the Calcasieu River from Sam Houston Jones State Park or Holbrook Park or Indian Bayou. You can also try the marsh at the southern end of Nelson Road, Prien Lake Park or the Bayou d'Inde.
Because Lake Charles and the Calcasieu river connect to the Gulf of Mexico, it is possible to do some dolphin spotting. The best place to do this is to launch a kayak at the ship channel in Cameron Parish near the ferry in the mornings or evenings is the best time to see them.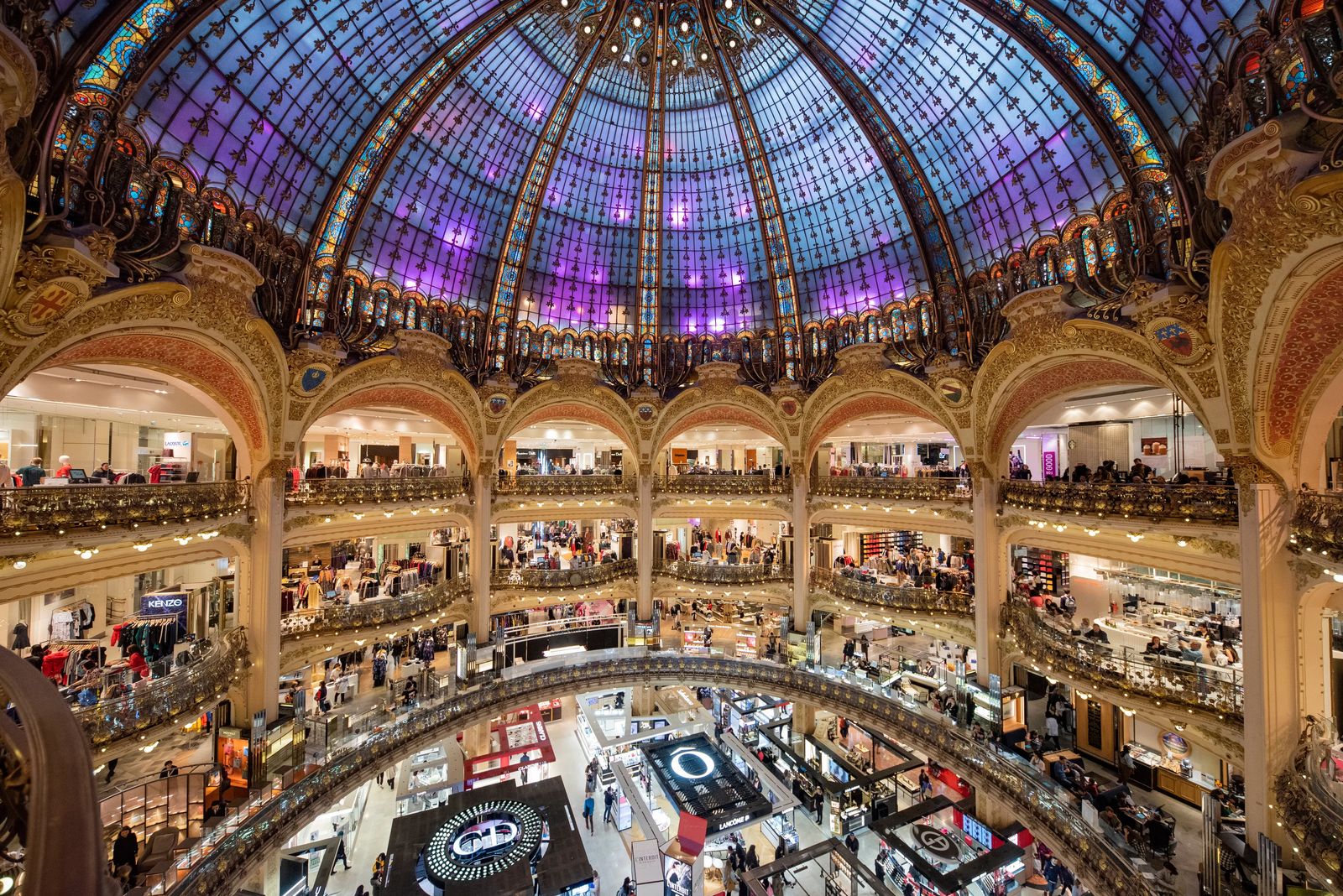 11- Take a Day Trip to Lafayette
It is only a $40 bus ride on a 1 hour Greyhound bus ride to go from Lake Charles to Lafayette, so if you wanted to fly into Lake Charles then out of Lafayette it is possible without renting a car. See the Acadian Cajun Village from the 1800s, or visit Avery Island home of the famous McIlhenny Tabasco Company. Take an ecotour of the Champagne's Swamp Tour and combine that with a visit to Cypress island. Cypress Island is a preserve of 9.500 acres of protected swamp and hardwood forest and take a hike through the 2.5 mile Levee trail. Then hop back on the bus to Lake Charles and soak in one of the gorgeous hot tubs with the glittering lights and fires at the Golden Nugget.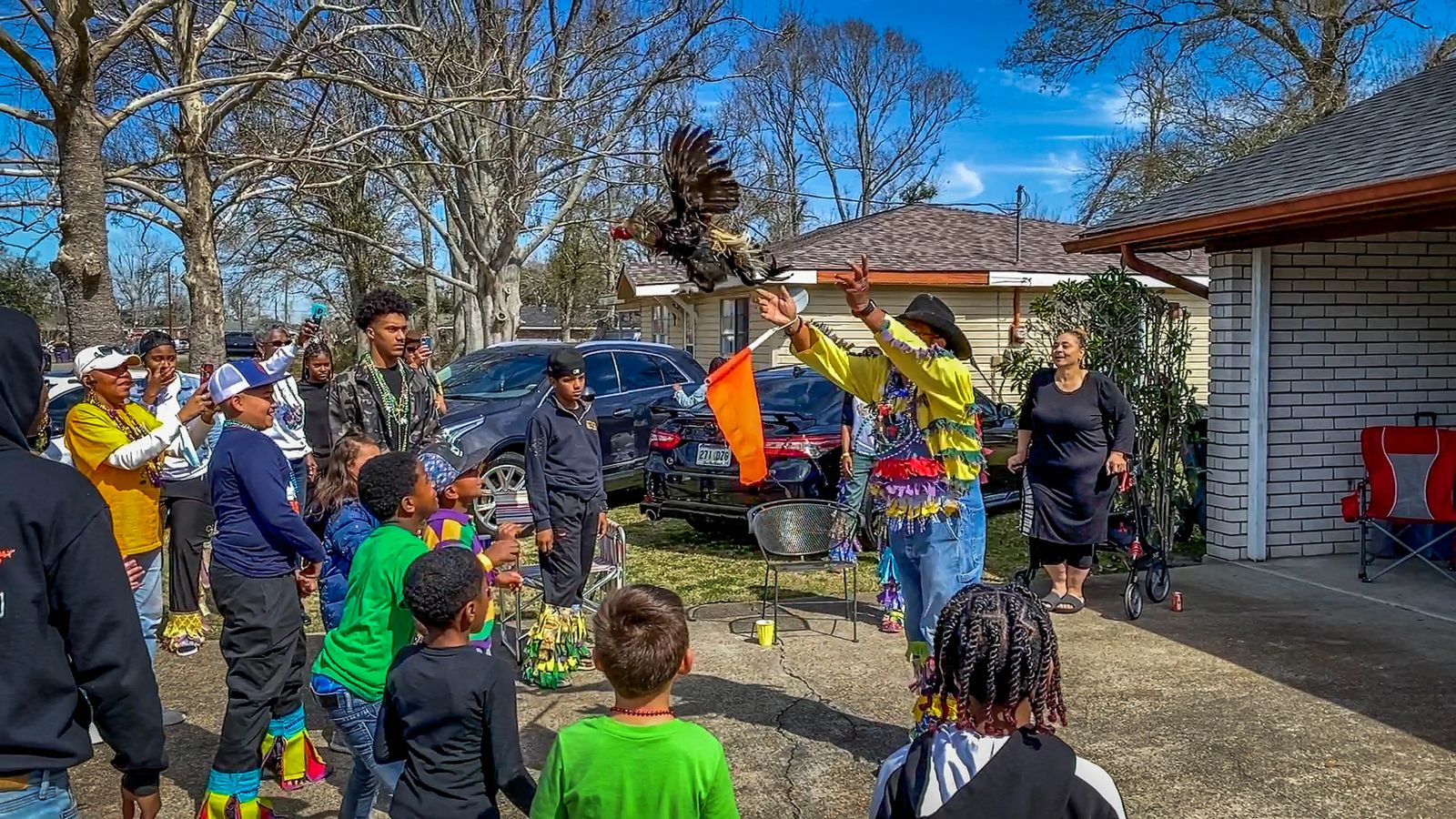 12- Go to Mardi Gras Festival or IOWA Chicken Run
While New Orleans is known for the glitter, glitz, and adult type fanfare of Mardi Gras, Lake Charles is known for its family friendly version of Mardi Gras. For those like me, who are more reserved and don't like the massive crowds of festivals - this version was right up my alley.
While there are still crowds, it is much more likely you will land handfuls of beads, unique souvenirs and still have a place to put your camping chair along the parade route. The Children's Parade is specifically geared towards the kids, children's organizations and the younger Mardi Gras royalty. You also have the IOWA Chicken Run that has deep routes in Cajun/Creole country with fringe, capuchon hats, gumbo and bumpin' music. There is the Krewe of Krewes parade that dates back to when the Mardi Gras festivals started in New Orleans and the exclusive Krewes dressed, danced and used to throw Czech glass beads.
It isn't just Fat Tuesday that Lake Charles celebrates though, there are festivities the ENTIRE week leading up to the first day of Lent. No matter what your belief system is, this is a cultural travel event you do NOT want to miss. I would look on Lake Charles website for the events sometime at the end of March to early April each year.
13- Shop Local Products
Lake Charles is ALL about community, I think from all the Hurricanes they have endured and the amount of work needed to recover it has really bonded the people here in a very special way. Flock of Five Gift shop stalls and gifts is a great way to find locally made products. They have garden decor, fresh water pearl necklaces, seashell arrangements, paintings, iron crosses with decorative filigree, crystals, benches, tables and more. It also has the CUTEST bathroom all decked out in flowers with the stalls painted with gorgeous flowers as well.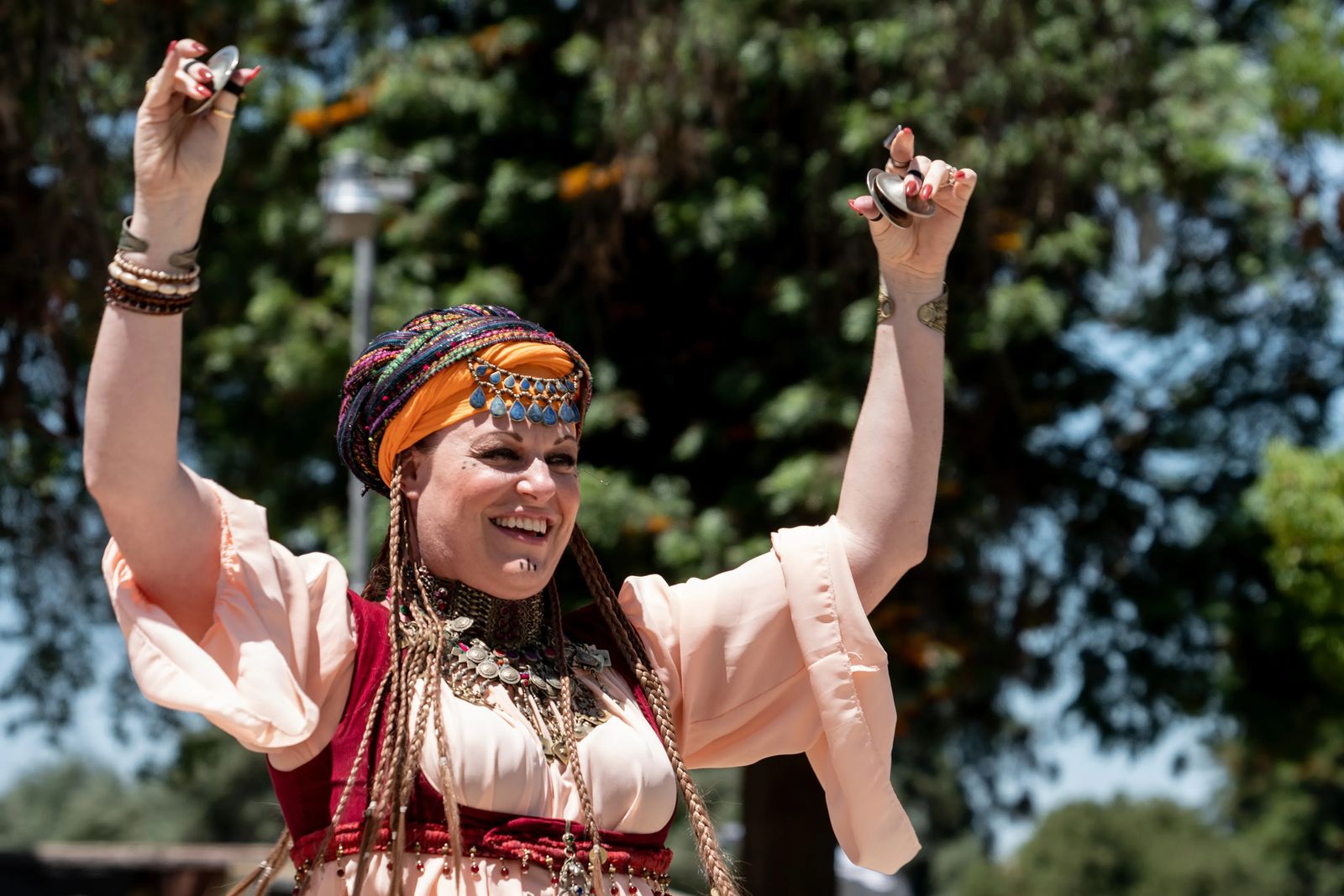 14- Summer Pirate Festival
With the history of French Pirates and Cowboys in this area, it only seems natural that Lake Charles would celebrate that history with a Pirate Festival. There are a variety of musicians, performers and artists all collide with patrons of this family-friendly event. There are also cannon demonstrations, costume contests for the best dressed Pirate, games, carnival rides and more. YES bring your boat, of any type or variety and of course a good appetite, food, and get ready to have some fun.
While I haven't personally attended a Pirate Festival in Lake Charles, I am itching to go back, because I have never heard of a full on Pirate Festival with boats, food, hooligans and bands and all of it. I do know one thing for sure, if Mardi Gras in Lake Charles is any reflection of how the rest of their festivals go - well......it definitely WON'T be a dull affair.
It happens every year at the end of April to Early May, but if you can't make it, don't worry - there are plenty of other festivals to go to. Other festivals to enjoy? Try the Black Heritage Festival, the Cajun French Music & Food Festival, and the Calcasieu-Cameron Fair.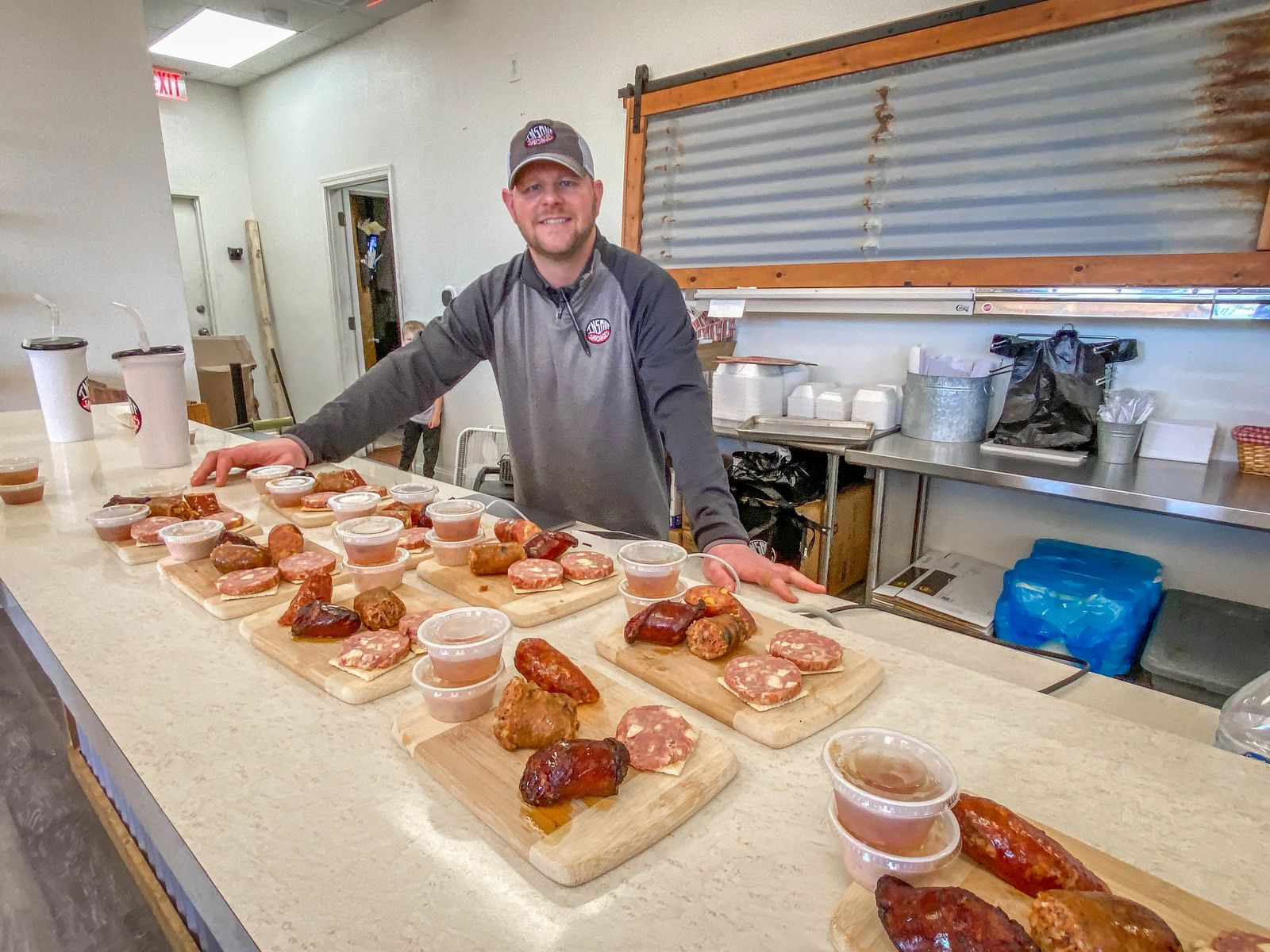 15- Try The Boudin Trail
Boudin to a Louisiana native is not just food, it is almost like a food religion. People travel for MILES in search of the best Boudin for their backyard barbeques. Trust me, even the poorest looking houses have the BEST looking smokers and BBQ's out back. To everyone OUTSIDE Louisiana, Boudin is called a sausage, at least in house it looks anyway. Yet Boudin has flavors all of its own, and it isn't just meat stuffed into a sack - it is a meshing of flavors with everything from a Crawfish Boil, Steen Sausage, to a Pork Enchilada flavor. It isn't just the sausage shape though, they take the stuffing and then roll it into balls and fry it......mouthwatering.
The BEST Boudin I have tried is at Insane Sausages, right on I-10 between Lake Charles and Houston (which is a mere 2 hours away). This location sells out of its boudin every single weekend because of its popularity. The owner (Derek) runs it as a private family business that started out of a food truck. He is now starting to ship his Boudin and trying to keep up pace with the growing demand.
If you can't get into his shop, you can also find Boudin flavors of every variety along the Southwest Louisiana Boudin Trail. If you visit in October, you can even attend the Boudin Wars (of which Derek has won several awards for) where you can help vote on the best Boudin in State.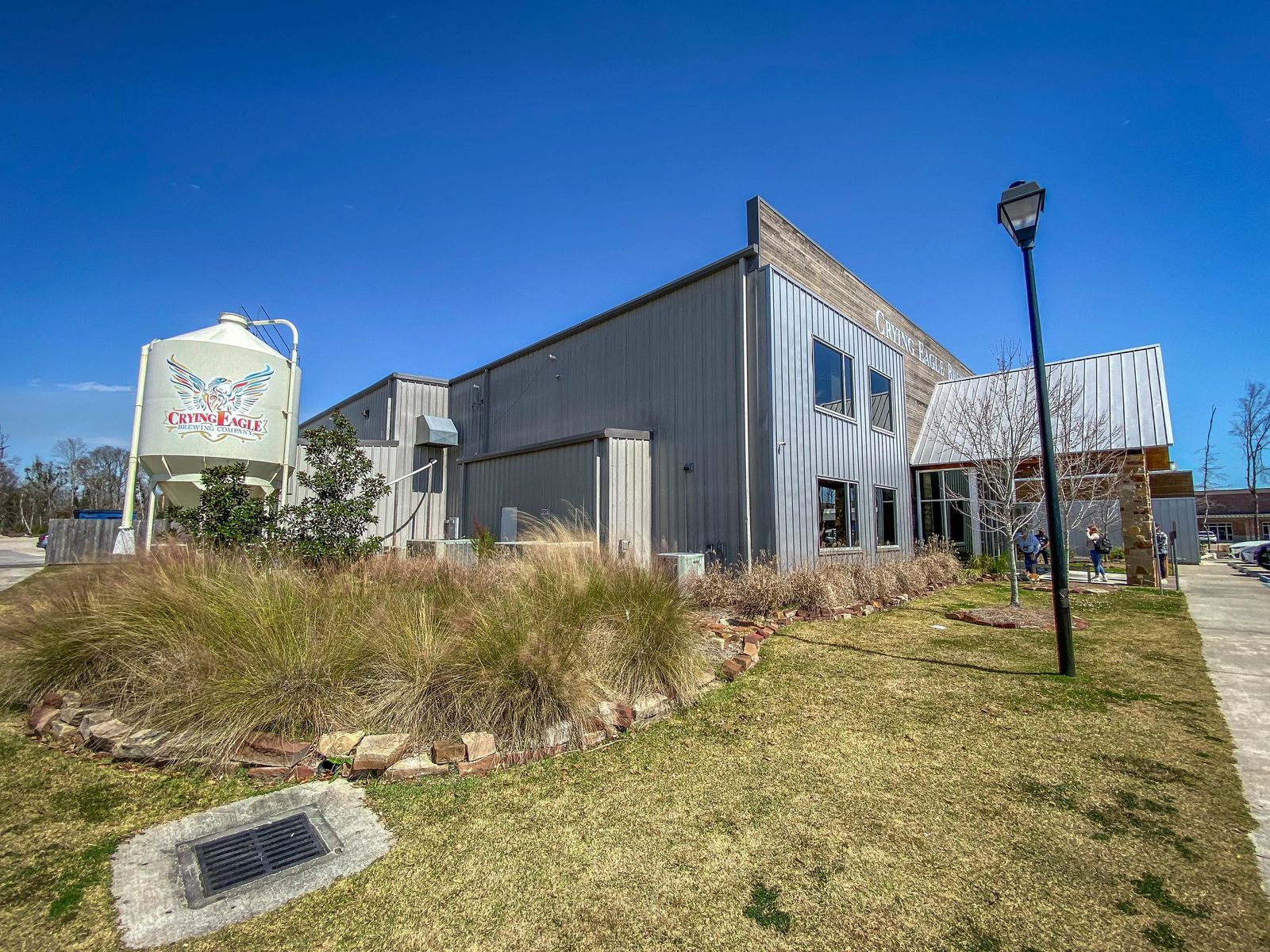 16- Visit Crying Eagle Distillery For Brews and Tunes
Opened in 2016, this brewery had a unique vision for its brewery. They wanted it not just have ingredients to be sourced as locally as possible, but also to provide food, entertainment and a place for patrons to unwind with family and friends. On weekends in the summer you will find bands playing here and the 3 different levels in the Biergarten packed with people and beverages.
The owner, Eric Avery, has been battling the exceptionally strict liquor laws in Lake Charles in regards to brewing (including coming to Utah to see how we do it here). Every month, sometimes every week, they are brewing about 15-20 different beers that they provide on tap to the patrons that visit. You can grab Boudin Balls here as well as woodfired pizzas, regular drinks (for the kids) and take your items out back to play Giant Jenga or corn toss in the back. If you want a tour of the place, make sure to go Wed-Sunday and definitely reserve in advance as this place can get pretty crowded in the evenings.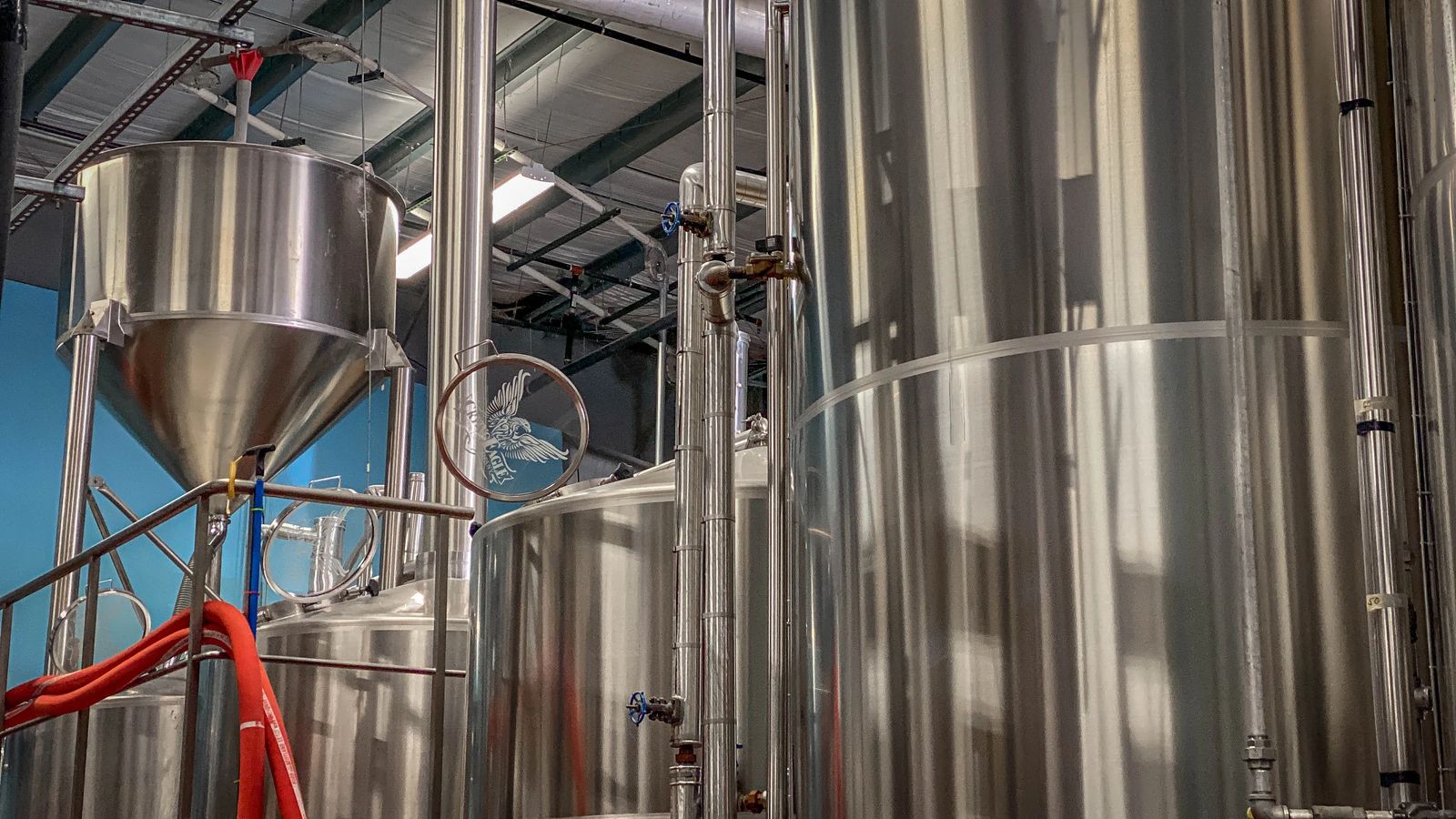 17- Brews and Spirits Trail
This Craft Brewery Trail features seven different breweries throughout Southern Louisiana. One of these is the Bayou Rum Distillery that produces a spiced Rum right here in Lake Charles Louisiana. Along the trail you also have Rank Wildcat Spirits, Donner-Peltier Distillers, Bayou Teche Brewery, Parish Brewery, Pelican House and of course Crying Eagle Distillery.
You can typically receive the complimentary tastings from noon to 3pm on Saturdays.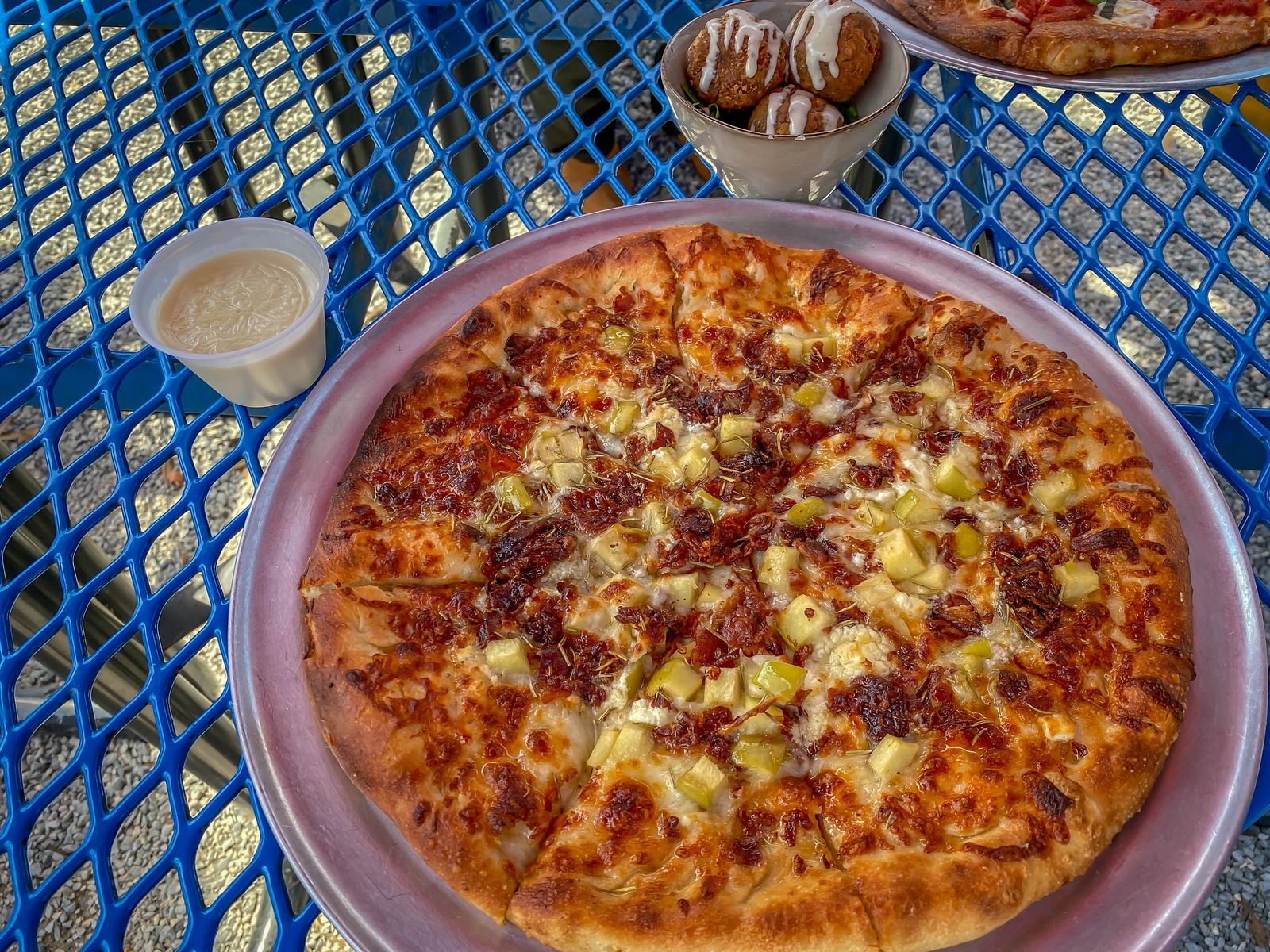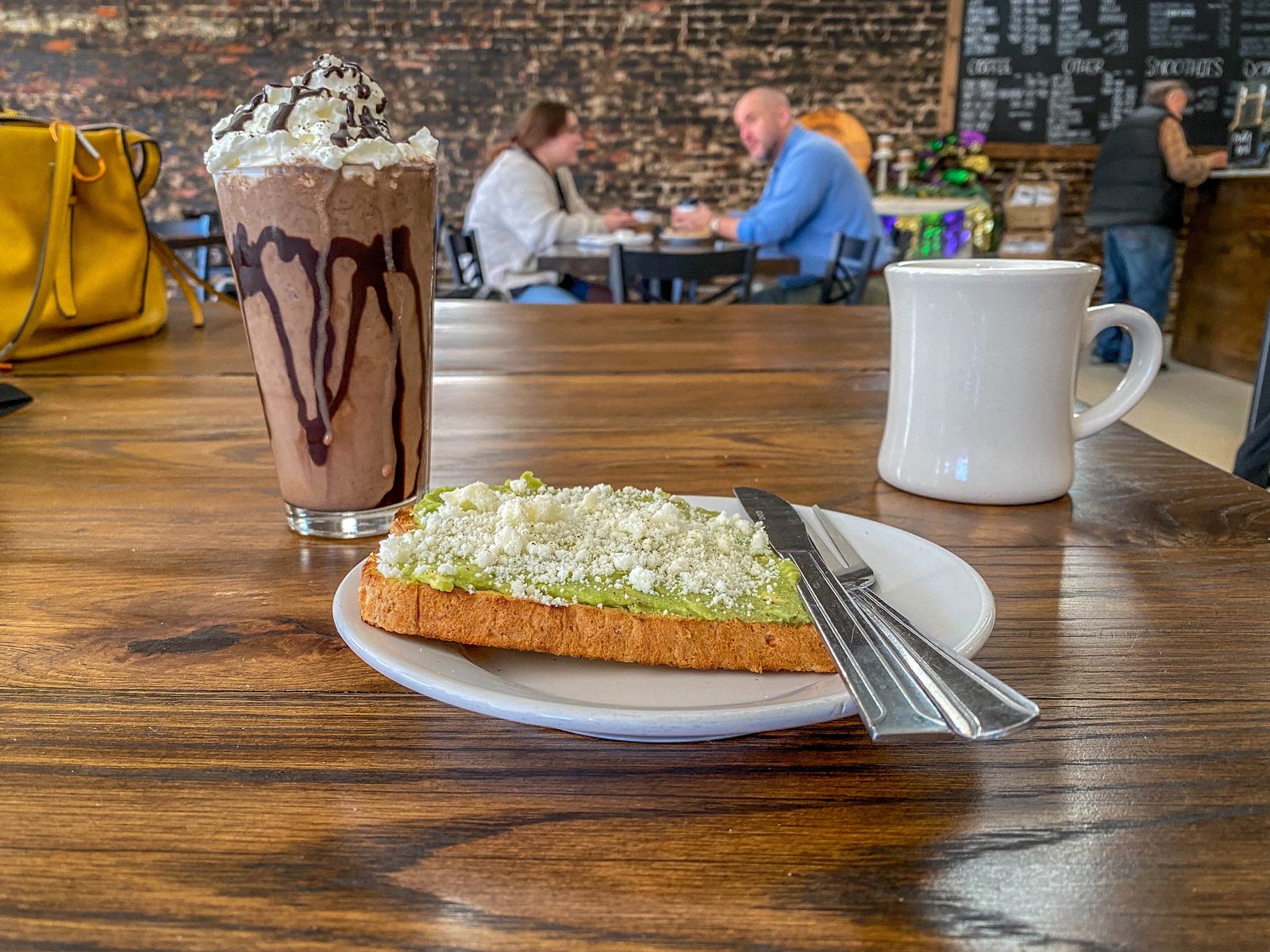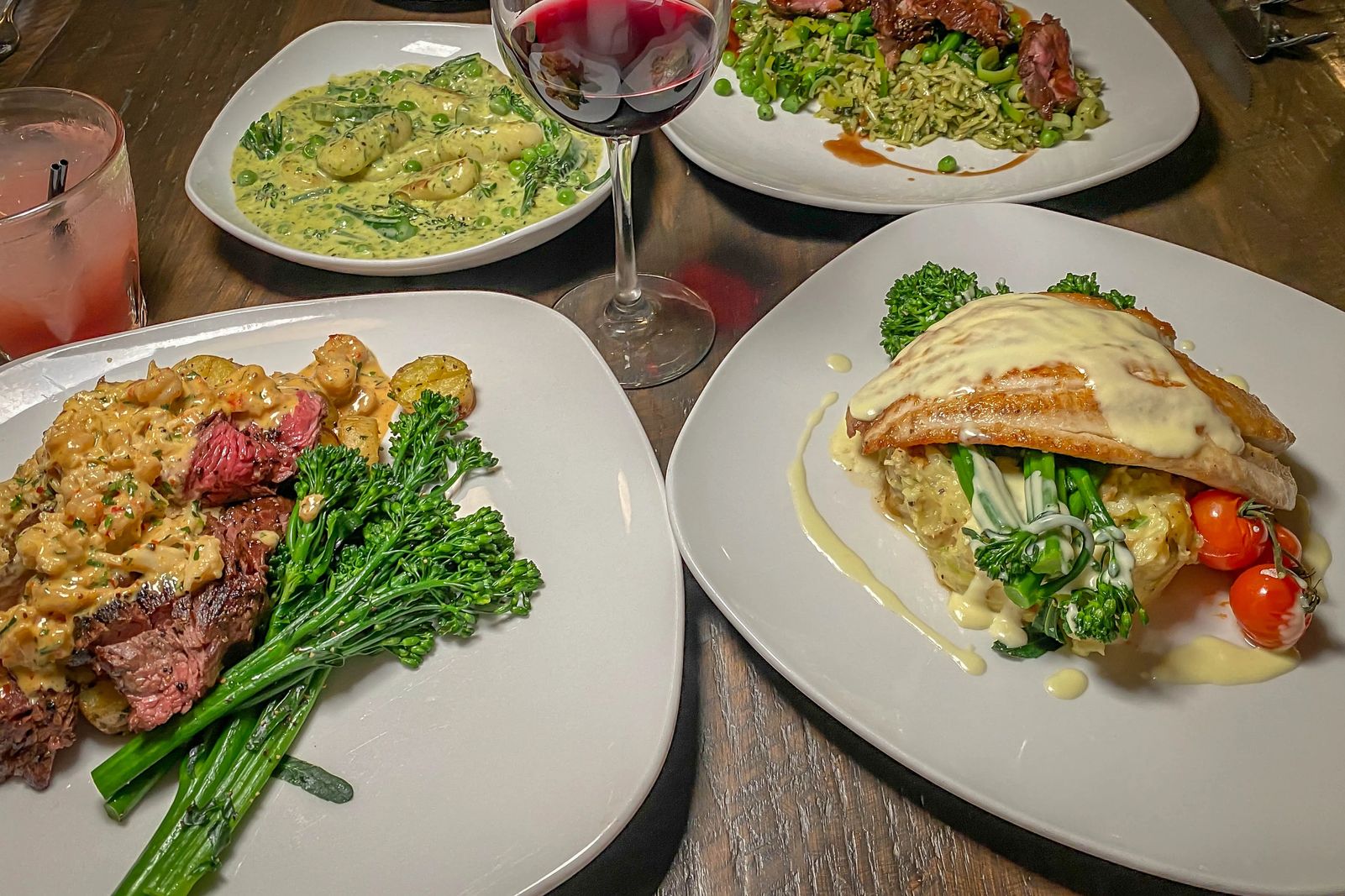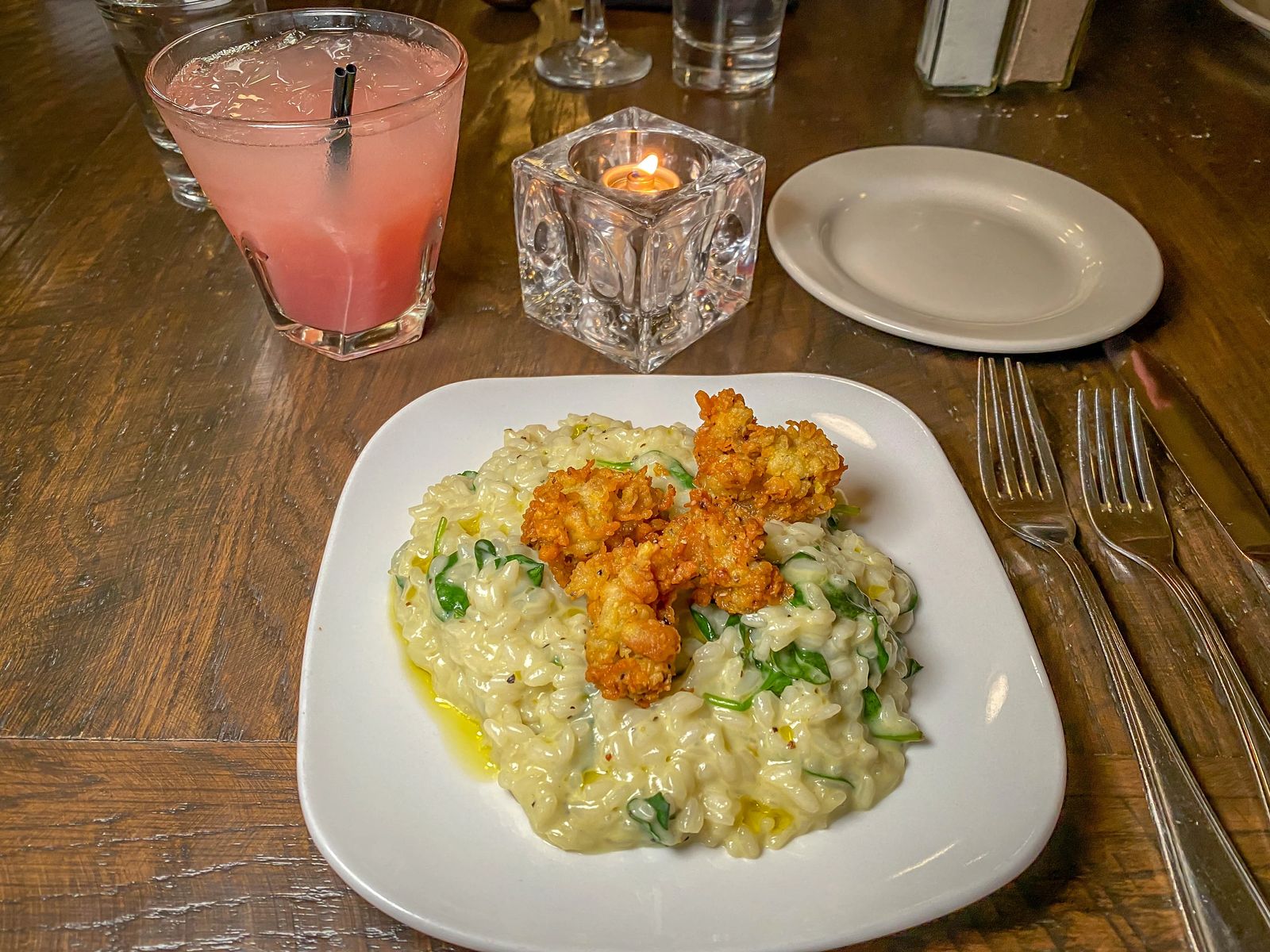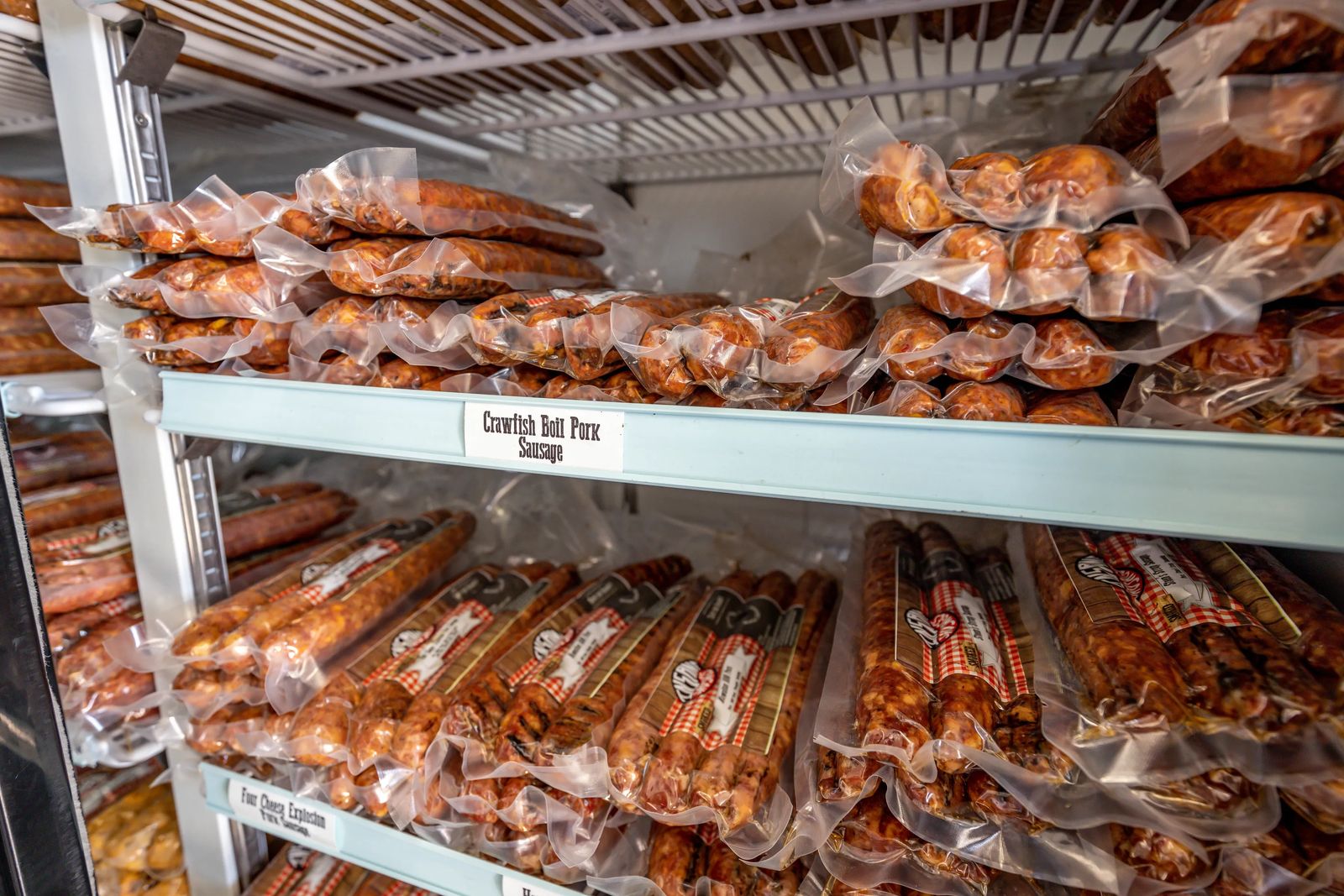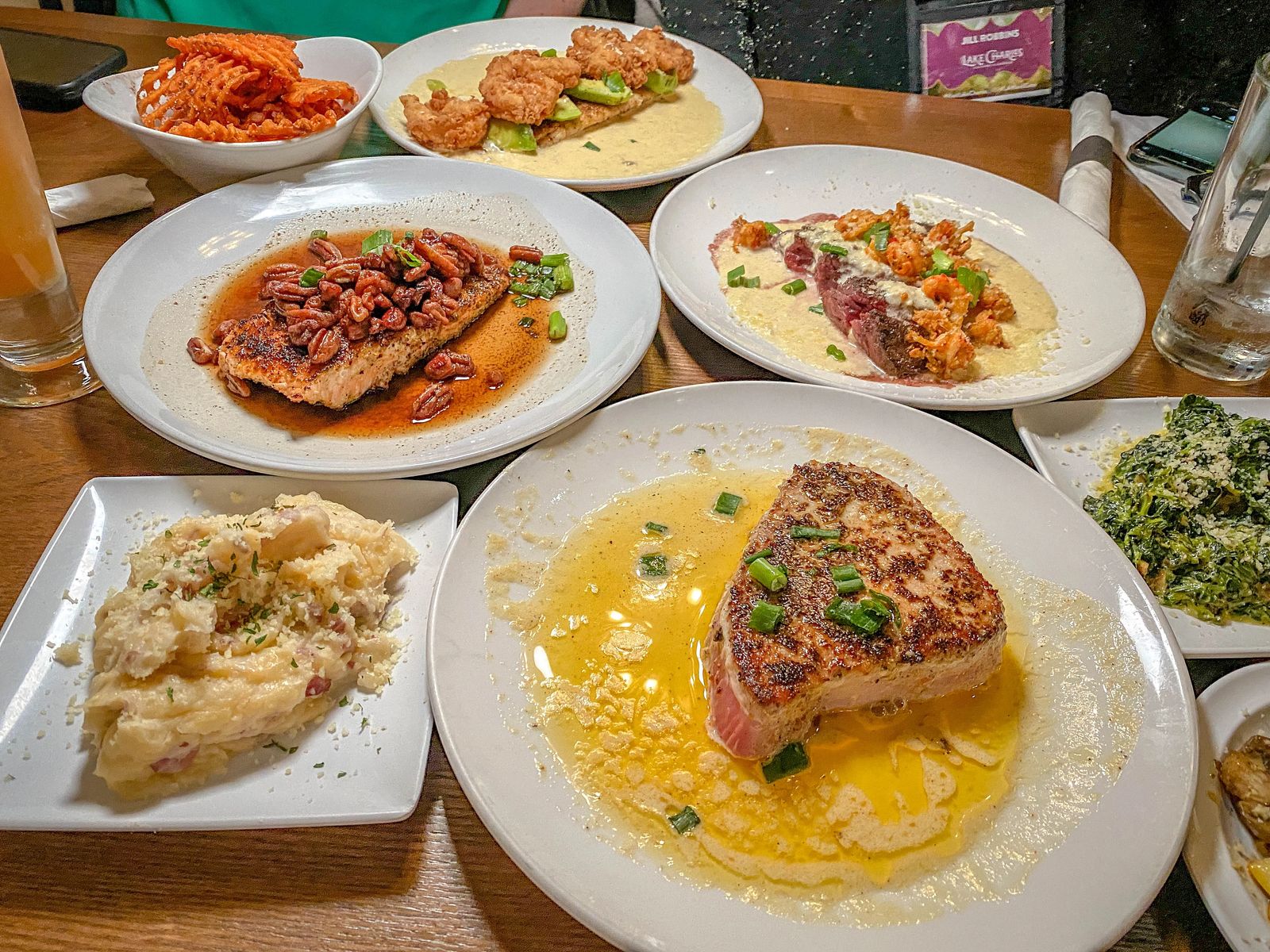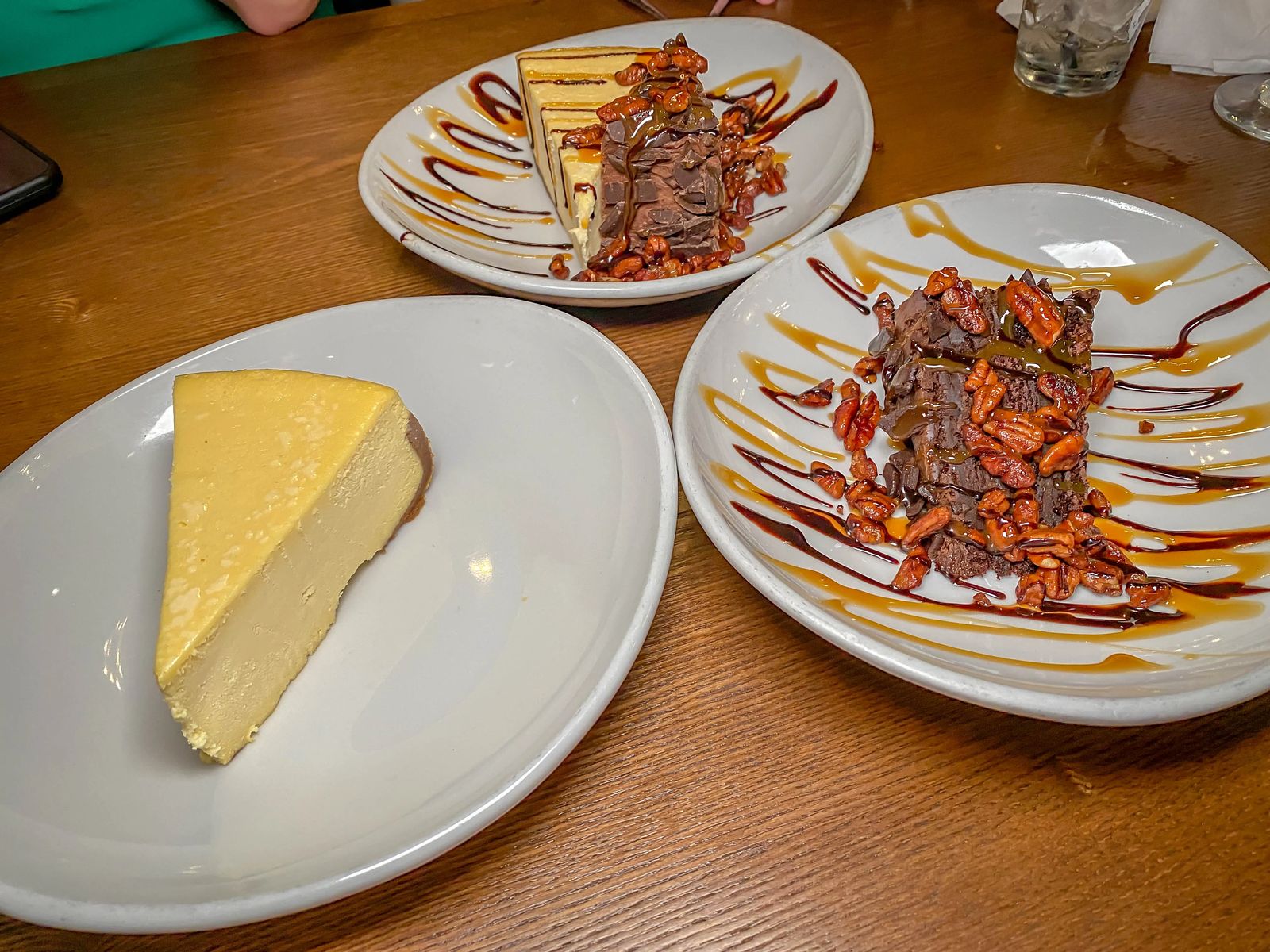 18 - Best Places to Eat in Lake Charles
Louisiana is KNOWN for its culinary delights, and Lake Charles is no exception. While I can only attest to the places that we went, I do know it is hard to find a place that doesn't have delicious food here. I have already mentioned Insane Sausages, that would likely be my number one place to go for budget friendly insanely good food (pun intended).
For breakfast, the Village Coffee house in Sulfur City is a great way to get away from the city and see what a small town community coffee shop feels like. They have delicious lattes and coffee selections of every variety, I got the Vanilla Matcha Latte with Oatmilk and it was so creamy and delicious yet not too dehydrating like coffee typically is. You can also stop at the Coffee:30 with their beautifully soft beignets that have a new flavor theme every month, but don't worry they still serve the traditional kind. My favorite beverage was the King Cake Frappe.....omg.....a bit too sweet for the first thing in the morning, but holy crow, sooooo good.
For a more boutique chilled environment with a hometown feel that books up faster than you can san Louisiana, is Luna Bar and Grill. It has a variety of seafood, chicken and beet dishes as well as signature cocktails named after the owners children or pets. Each plate is also named after a musician or planet as well giving it an eclectic feel, and often a spot where first dates, anniversary and family gatherings happen.
For Crawfish I already mentioned the Seafood Palace, but then near the Casinos you have Charterhouse - which is incredible with the food - but more of an upscale romantic feel with stunning views of the golf course at Golden Nugget. In L'Auberge you have Dragos, with stunning seafood selections including their signature charbroiled Oysters and mean Margaritas.
Then you have Villa Harlequin with its combination of seafood and steak Italian dishes with a Louisiana twist. This place is slightly less upscale than Charterhouse, but the chef is incredible with her Risotto and there is a large wine selection with a full bar.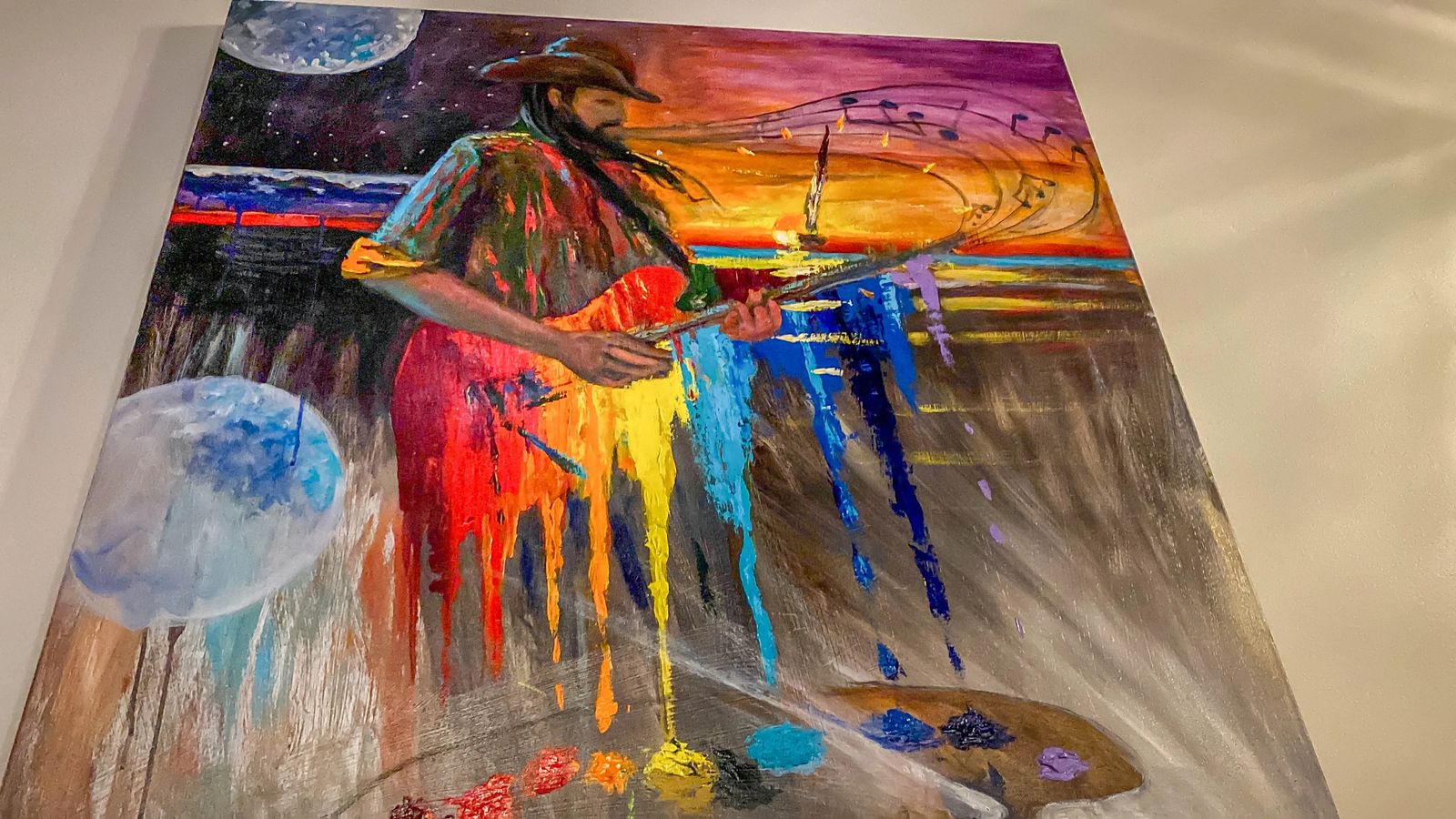 My Takeaway from Visiting Lake charles
To be honest, Lake Charles surprised me....I am ashamed to say I didn't think I would like it as well as I did. YET there is still so so so much more that I would love to go and explore, especially Kayaking the Casinos, trying to spot dolphins, spending more time at the Golden Nugget bar and beaches, and seeing a live concert at the L 'Auberge lazy river.
The people of Lake Charles and the intense feeling of a community that welcomes you with open arms is something I will never forget. I know I was on a press trip with them, but I couldn't shake this feeling of being genuinely welcomed by not just the visitors center, but every person I met on the street. I could definitely feel it at the parades, a big white girl walking around with feathers and a camera asking to film strangers....LOL. The only thing I got was smiles and, 'Sure baby! What you want me to do'.
If you do plan to visit to take part in a festival or just lazy about at the beautiful casnios, I would try to spend at least a week to see everything. Renting a car would be the best thing so you can experience the Creole Nature Trail, as well as visit some of the stops I mentioned in I-10.
Have you been to Lake Charles? What area would you visit? Let me know in the comments below :)
Google Map of Locations Mentioned
Like it? Pin it for later! Sharing is caring ;)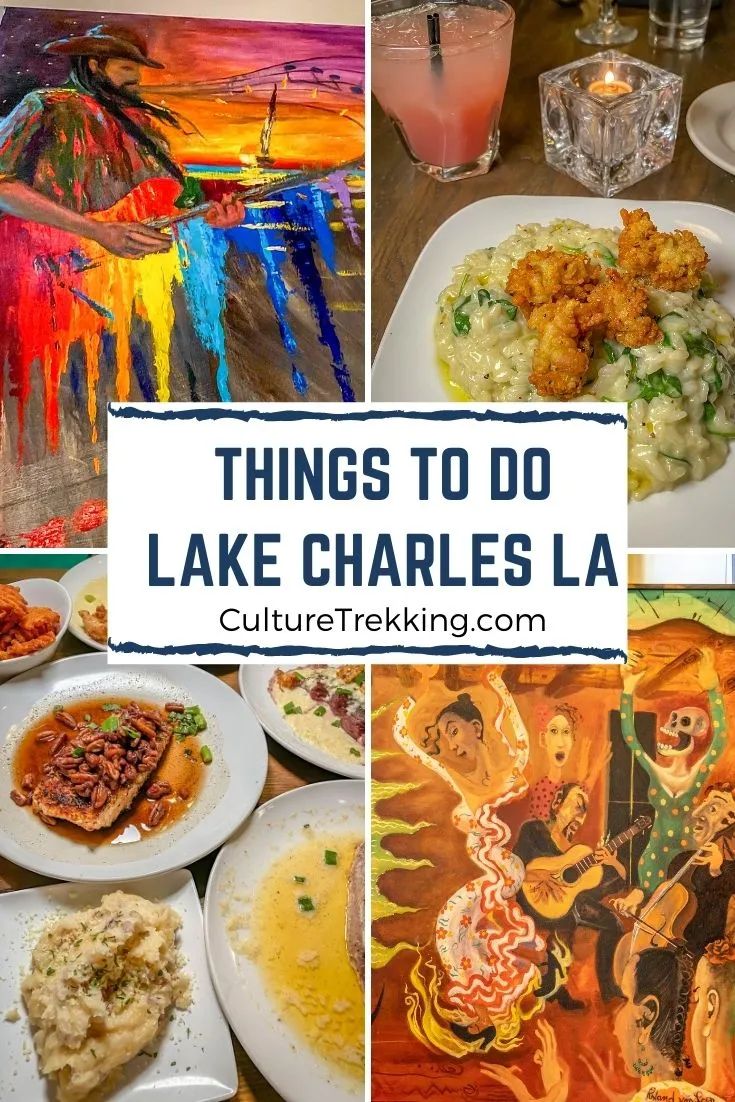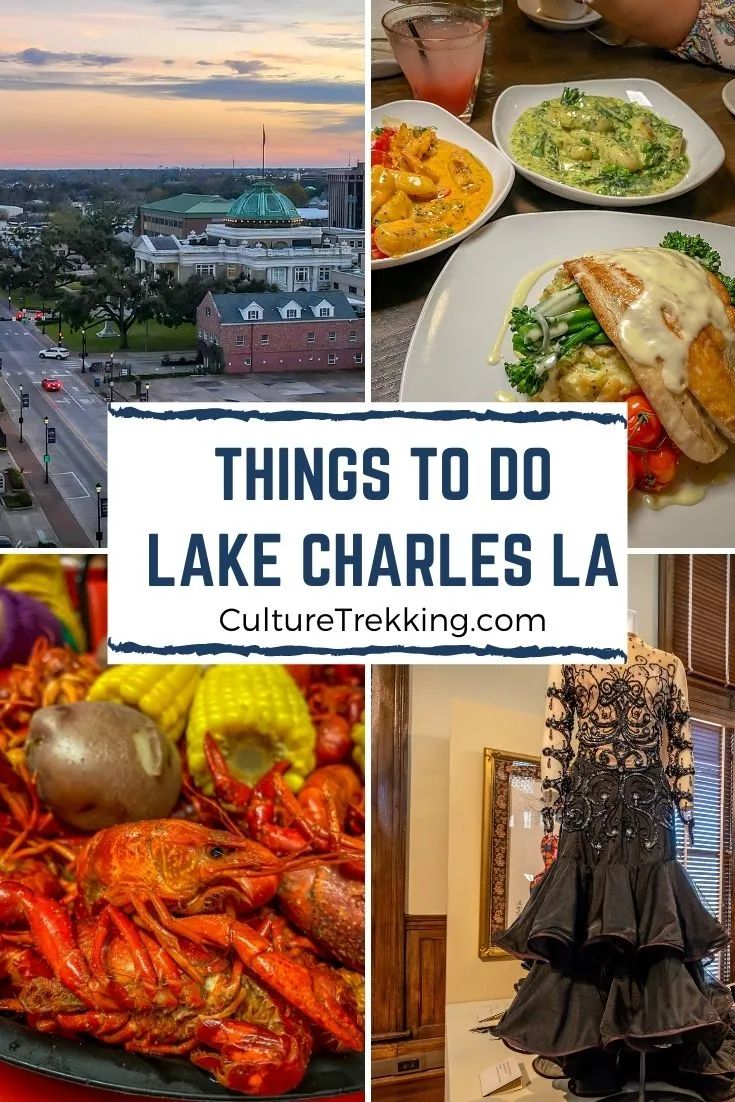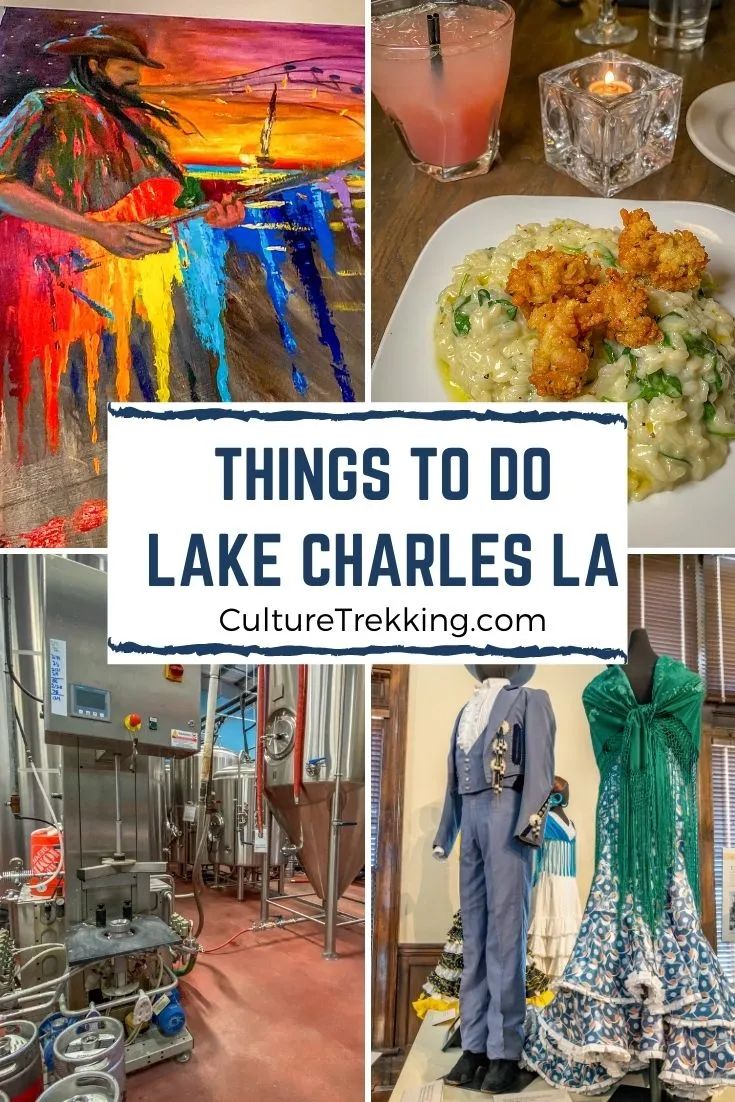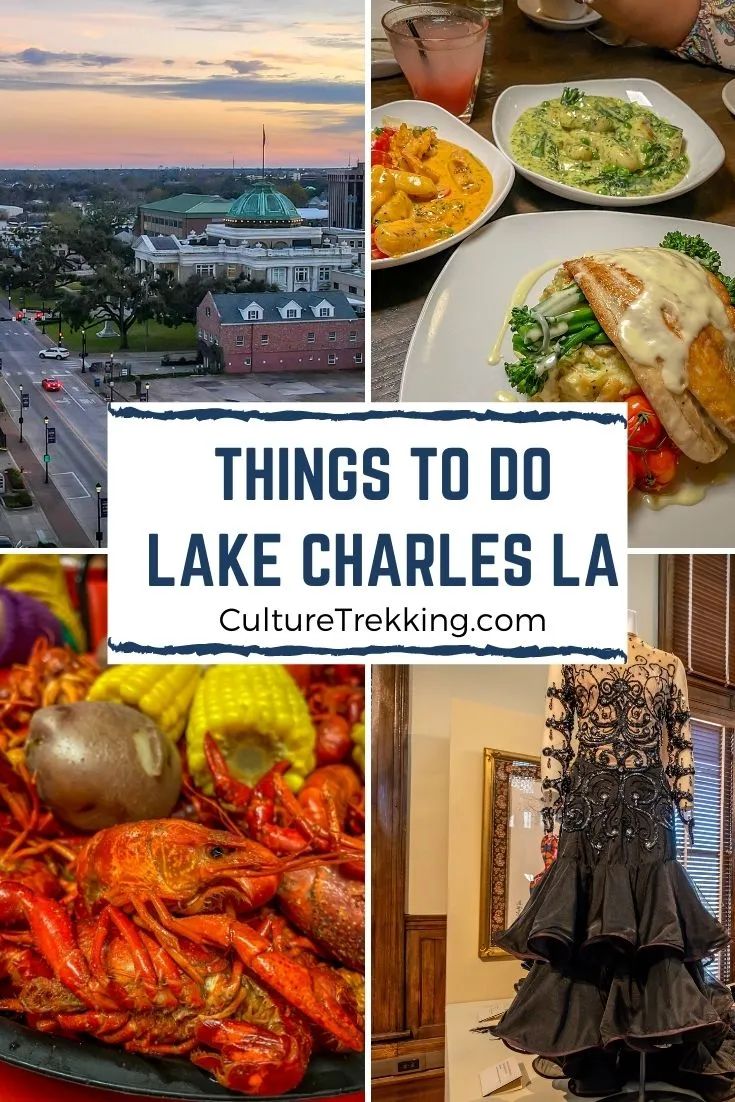 Where to stay in Lake Charles
Latest Articles On Culture Trekking