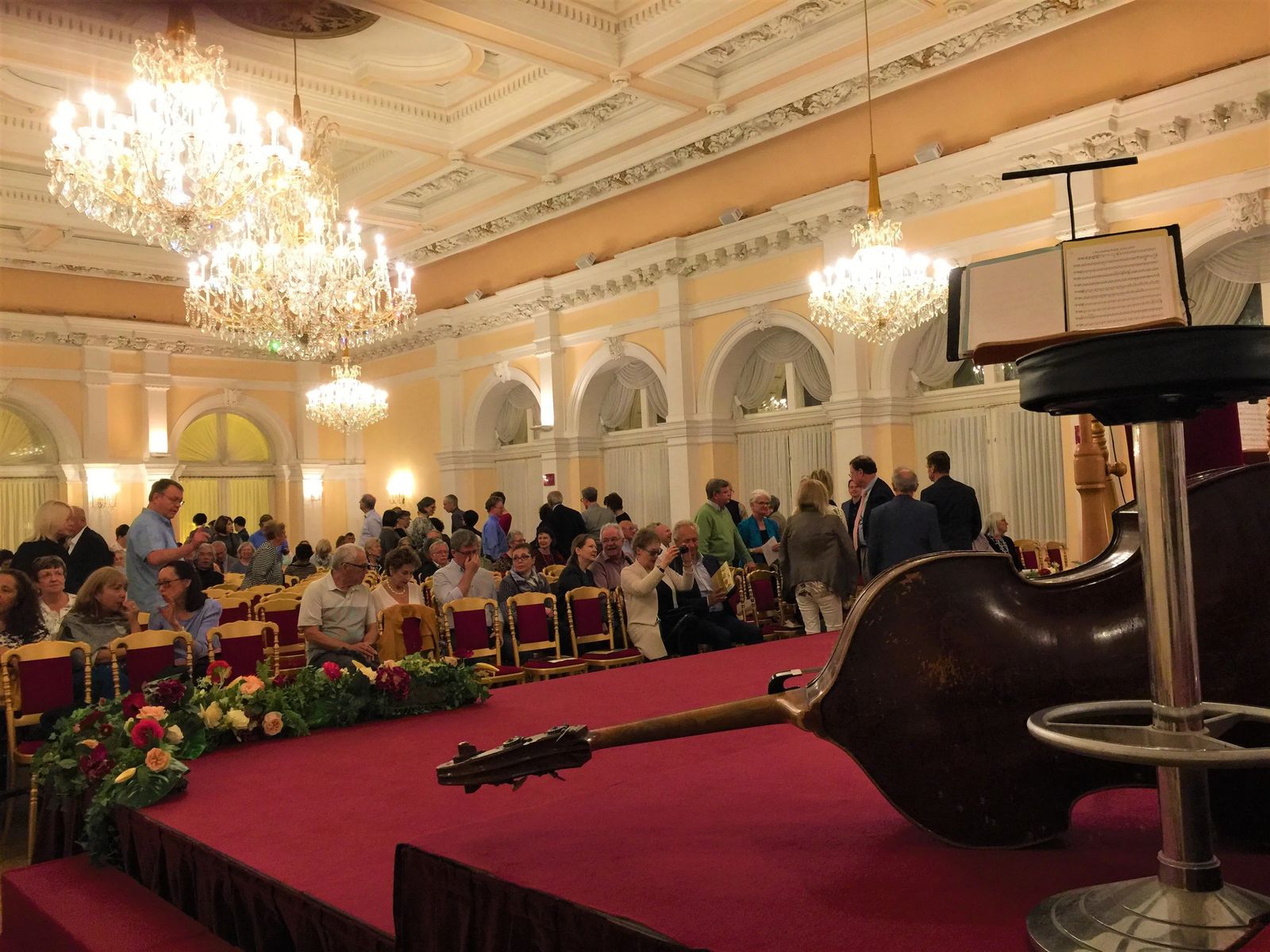 The Music of Vienna: A concert with Mozart
Walking the streets of Vienna at night will make anyone want to participate in some romantic gesture. The romantic ambiance of the city is likely what influenced many of these classical masters of music. Imagine attending their symphonies with the elite and royalty of Vienna dressed in their finery. Most listening to Mozart and his otherworldly music that would move their souls and transport them to a higher level of consciousness.
Music has always held a special place in my heart, not that I am very good at playing any instrument. I played the piano when I was younger, and now might be able to plunk out the treble clef notes in a song...but beyond that I'm terrible. I use to sit with my Dad on the piano bench hating the 30 minutes of required practice time. There was one song that I would sit in the basement and fall asleep on the bench while playing it, just to say I practiced piano for the day.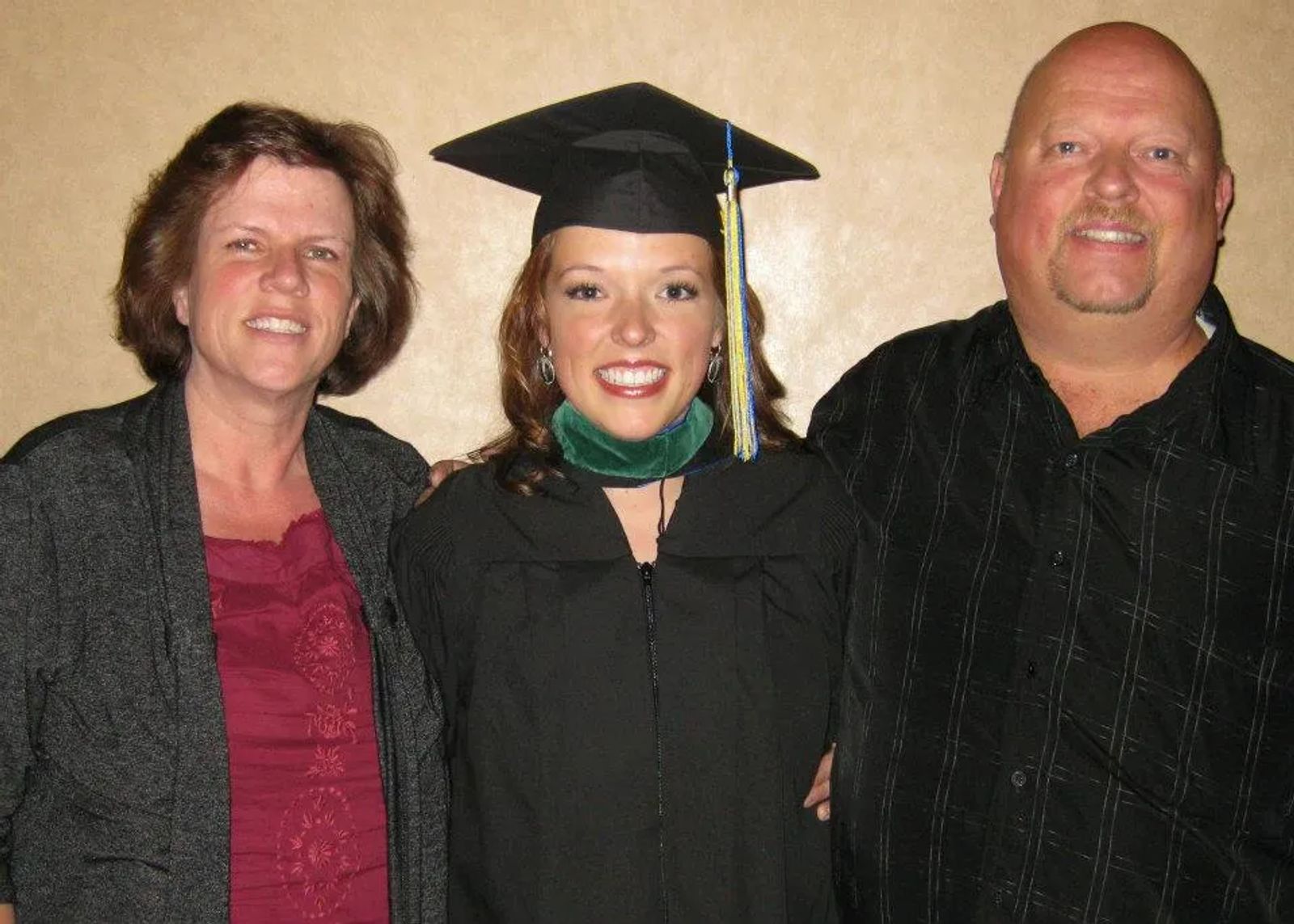 My Dad has a masters in music and wanted so badly for me to love playing the piano. Alas, I just didn't like playing the piano. His motivation would consist of trying to paint a magical story to the music so that when I would play a song I would be playing a song for the story. He would tell me a hilarious story of how he would play a short song on the piano when he got home late. He would play all but the last note of the song and go to bed. His father would get out of bed and play the very last note of the song angrily acknowledging that he was home.
His passion for music was infused into me with all the stories he had of being a band teacher, the above references, and many many more. It is with this history that I chose to explore the Music of Vienna and paint a picture for you of why music is so important for this city.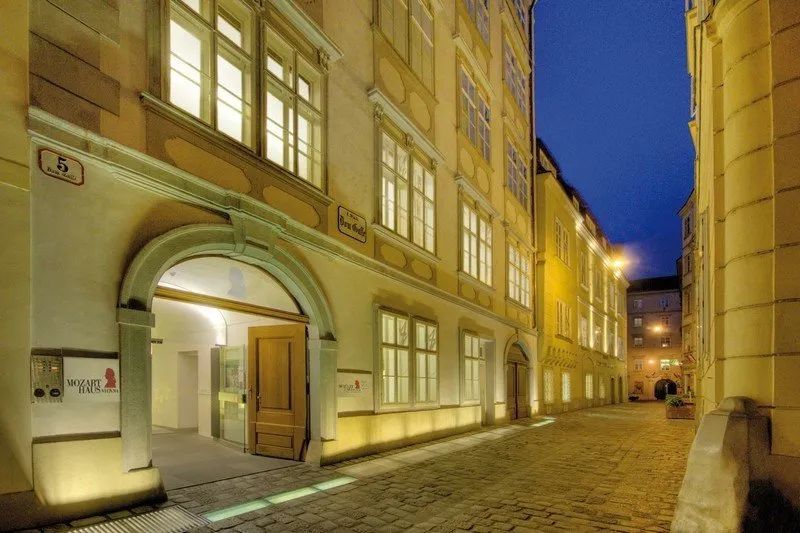 Meet Mozart
My Dad introduced me to Amadeus one year to show me the passion with which dedicated musicians play & commit to their craft. Amadeus is the story of Mozart and how he came to be the man that is so revered in the musical history books.
As a twelve-year-old girl, I would listen to his music and paint those pictures of fairies, ogres, and shipwrecks in my head. It was as if my father was inside each classical music song that I listened to. Music is a powerful thing, a sound that drifts from the instrument or radio into the ear and settles itself into your heart like dandelion seeds gently into your soul and taking root.
The Rise of Mozart in Vienna
For those who do not have a musical background, let me give you a little more information on why Mozart and why the music of Vienna are so intertwined.
Mozart lived in Vienna from 1784 to 1787, directly behind St Stephen's Cathedral in a large apartment in Vienna. Here is where Mozart and Beethoven met for the first time. This apartment has now turned into a museum that is quite noteworthy.
Mozart was married in Vienna to Constanze in 1791 in St Stephen's Cathedral, so be sure to stop by and see this impressive building of worship.
Mozart not only lived but also died in December of 1791 in his apartment Rauhensteingasse. He was buried in Vienna in an anonymous grave. His grave is now marked with a monumental headstone with a crying angel, which is appropriate as he died at a young age of 35.
Single Girl....Romantic Dinner...Sigh
Now that we have a little history to give this night more meaning. Your musical night starts out with a dinner inside a fancy restaurant, that is bathed in a pink light.
Fresh pink Daisies and crisp white table clothes and artfully folded napkins adorned the tables.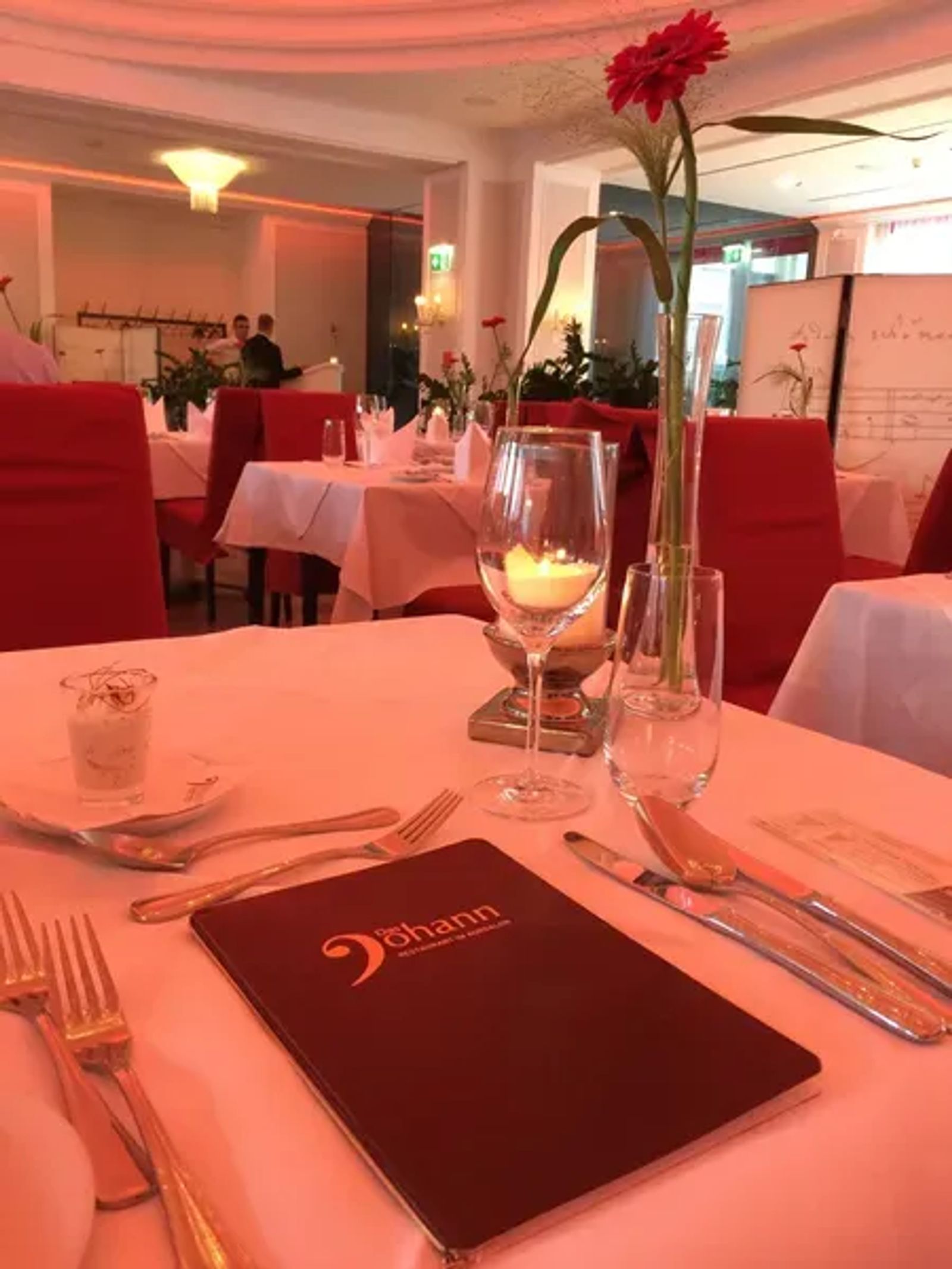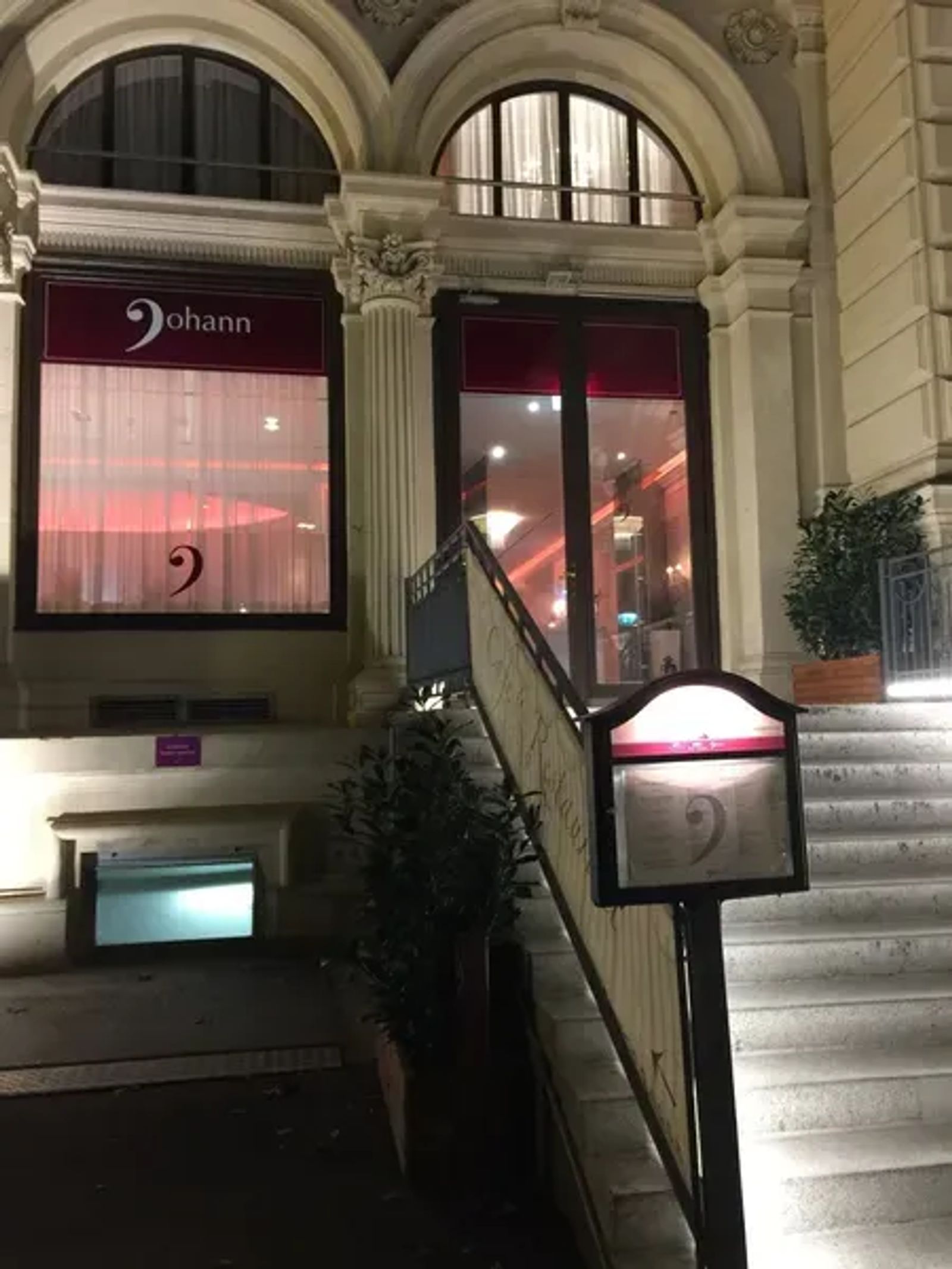 The reddish pink light was not terrible, it made for a nice ambiance until the food started to arrive. It made is appear discolored and truly unappetizing, but as I had already paid for the meal with my package, I force fed the meal down.
There was a cold soup, a small salad, and a few other dishes that are really not memorable enough to even mention. On top of the less than palatable food, there were couples holding hands.....I felt like I was in a terrible Valentines Day movie.....sitting there.....alone....in Vienna. Needless to say, with the red lights, an ever-increasing temperature in the room, the smell of body odor, and terrible food I needed to get out. I finished quickly, paid the waiter and left the building.
I stood outside in the cool evening air to try and cool down from the incredible temperatures inside. My irritation dissipated slowly after exiting the reddish lit room from hell. I prayed that my stomach would keep the expensive contents down until after the show.
Angst took over me, I had paid so much for this blasted ticket, and the night was not starting out very well. Why did I wear this confounded skirt and boots, I should have just attended the concert and had a meal elsewhere. If this was how the night started out, how terrible would the music be when I had built it up in my mind so much?
Again, money as my motivating factor, I waited until 5 minutes before the performance was to begin and reentered.
The Redemption
I showed the attendant my ticket and was deftly shown to my velvet-lined chair in the front of the audience, ready to experience the music of Vienna. The chairs are quite hard, so those with hip and back issues be warned. The temperature here was much cooler than in the restaurant counterpart....for which I was incredibly grateful.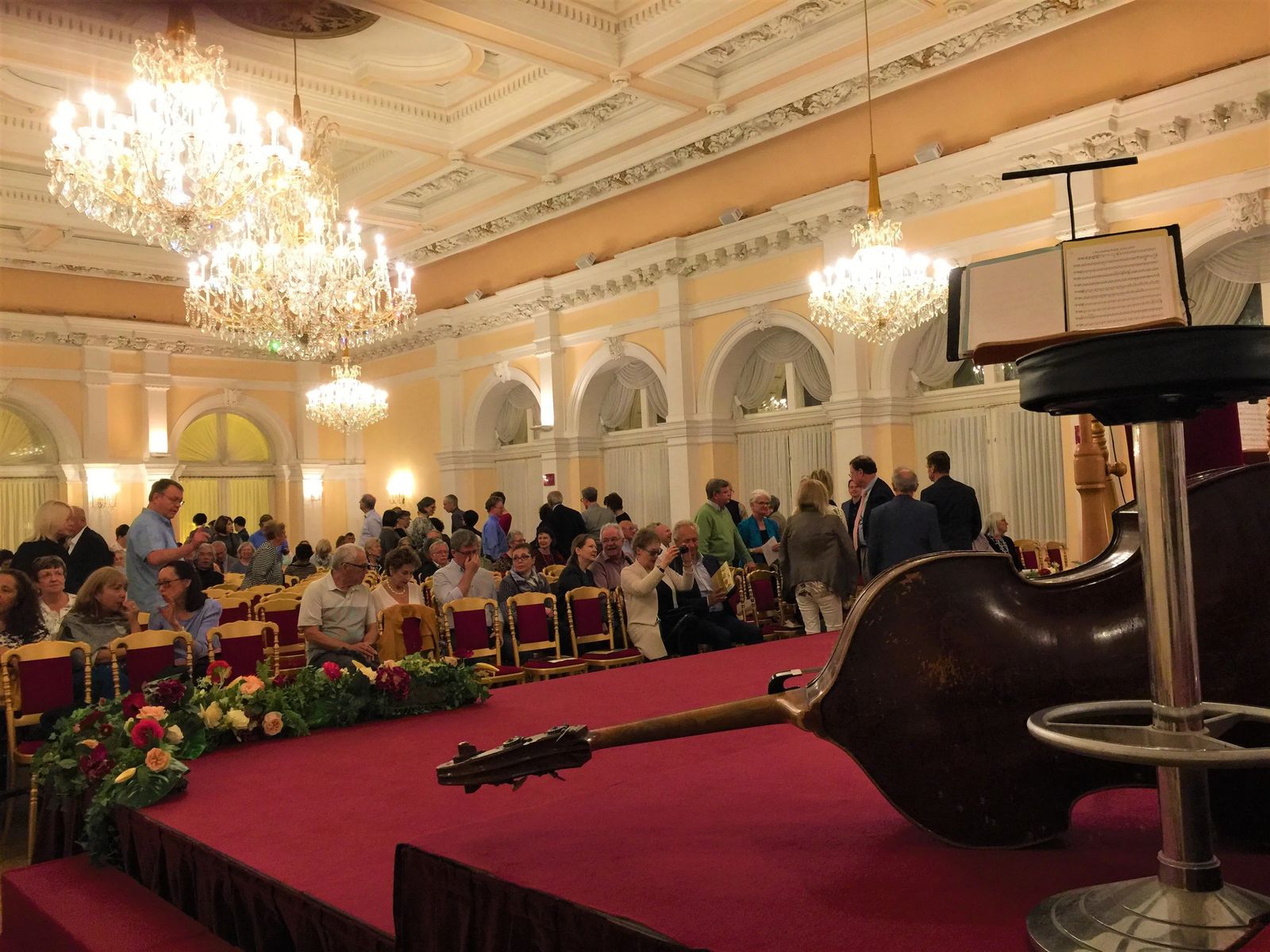 After some time, the room filled to its maximum capacity and the excited audience members quieted down. The Vienna Philharmonic Orchestra entered the room and announced the program for the evening.
The musicians were professionally dressed in black and bowties adorned the men's ensemble. The first number took my breath away, it was a piece from Mozart's Symphony no 5 in B flat Major and reminded me of the time with my father. After the start of my evening, this was a redeeming song for the money I had paid for my classic evening in Vienna.
I stared at those performing and thought to myself, 'These people are not just musicians, they are artists'. Indeed the Vienna Philharmonic Orchestra is considered to be one of the finest in the world. You could see it in the way that when those bows touched the strings, the artists were painting a picture for the audience, they were transported into another realm of transcendence.
Passion for Playing
The music ebbed and flowed beautifully and took each member of the audience down the path of musical delight. The musical magicians played in perfect synchrony as if despite there being 6 violinists, they sounded like one chorus of strings. Playing off each other's emotions, moved to the music, and this close you could see the love they had for their art.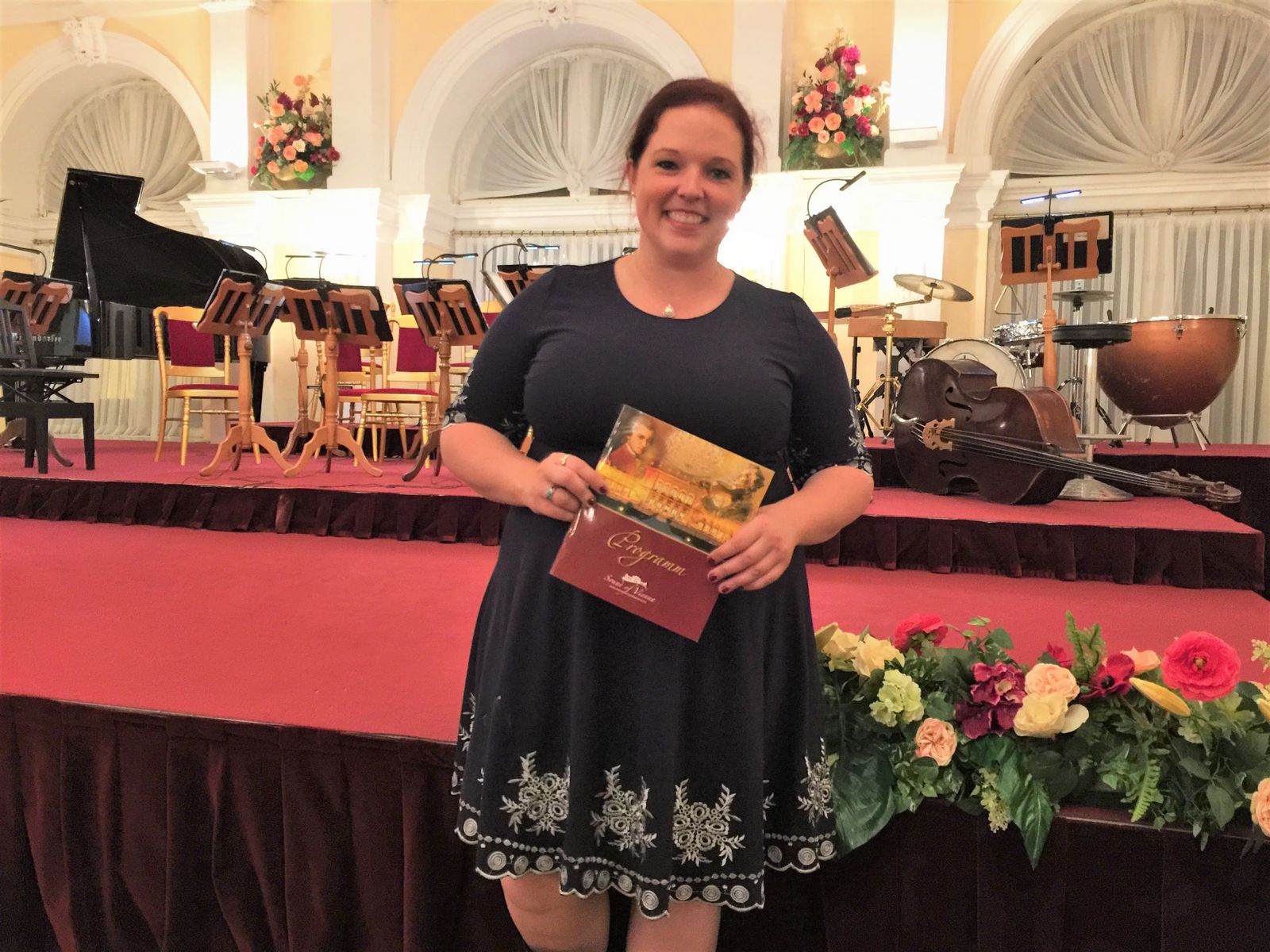 I paid particular attention to the first chair, who was also, in a way, the director of the group as there was no conductor present. He had blonde hair that on the more intensified moments of the songs would fall onto his forehead. On interludes, he would turn to his fellow artist and play a little jib for them to throw them off at just the right timing causing a cacophony of laughter in the crowd.
Artists of this caliber, an enormous amount of respect bursts from my heart and makes me want to hug them. The music of Vienna is not just played, but played with the same passion it was written in. I do not recall ever being transported by music like this through a song with the artist that was playing it. To me, this was the redeeming factor of the night.
The Music of Vienna
The night was not just filled with other-earthly artistry, but also with opera and ballerinas. We were graced by the song 'Oh mi bambino Caro'. Puccini is another of the composers I am quite fond of. This song has always had a special place in my heart, as I remember when my Grandmother and I attended a Puccini Opera together and held each other's hands while listening to this song. My Mother would also play this song for us throughout the house speaker system on Sundays before attending church and so has a slight sacredness to.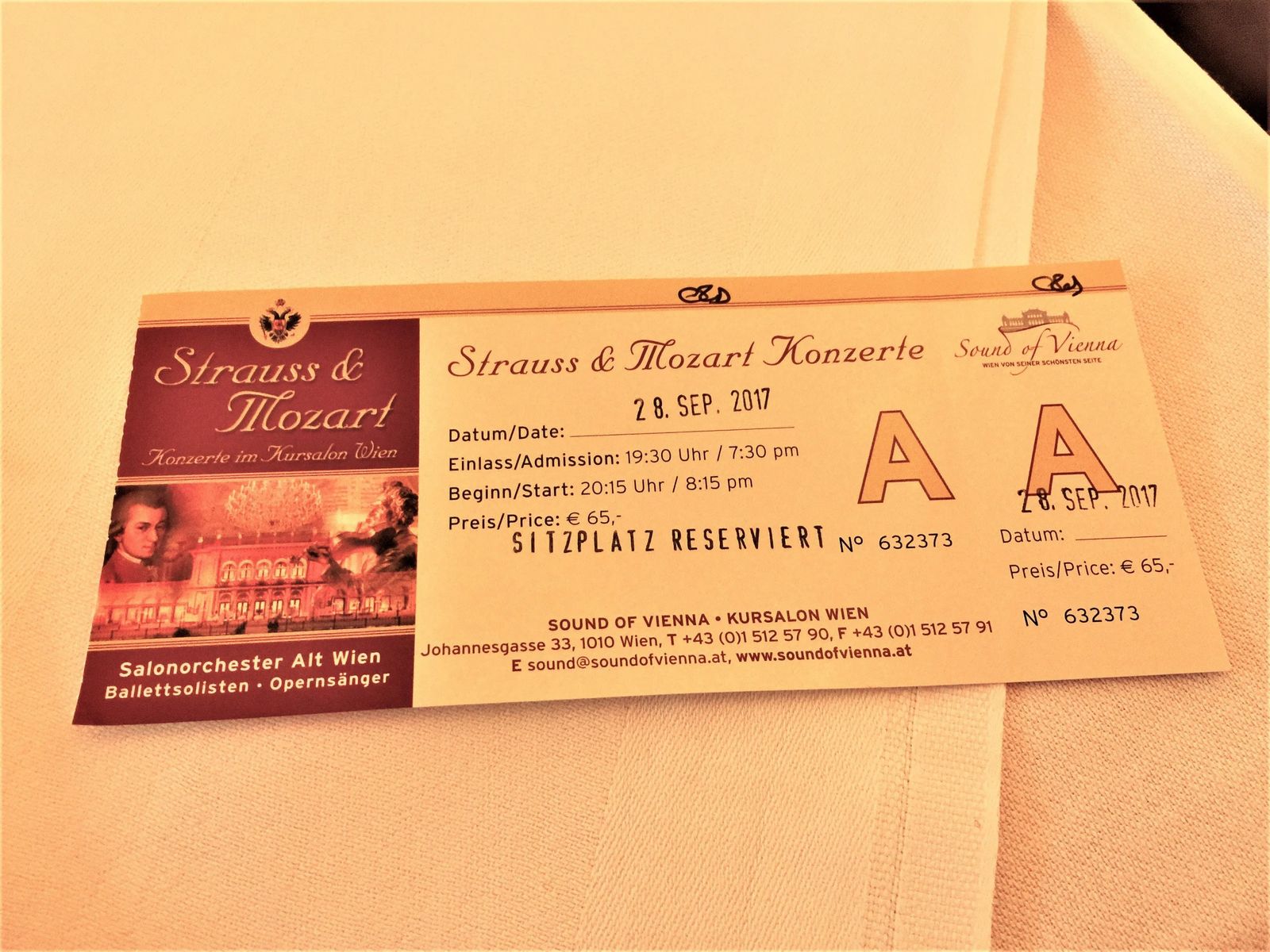 The opera singer stepped onto the stage, and the nightingale like voice filled the auditorium with the perfectly pitched song. She sang with all the reverence this particular song deserves and did not disgrace it with too much vibrato. The sweetness and softness that ebbed and flowed throughout the song brought tears to my eyes. Along with the artists creating the music, I could not have asked for a better way to end my evening in Vienna.
Rating the Experience
If you would like to experience the Music of Vienna, book your ticket here. This post is in no way a collaboration nor do I get paid to say any of this.
My personal recommendation if you are traveling alone or with your sweetheart, eat dinner elsewhere. Then make your way to the Kursalon Concert Hall and allow your soul to be enthralled in the Music of Vienna.

The show certainly brought back many memories that are near and dear to my heart. The concert in the Kursalon Concert Hall allowed me to experience music as it should be played. With passion, commitment, and heart. So if you find yourself in Austria, make sure to stop by and experience the Music of Vienna.
Location and Booking
I personally booked my experience through a Trip Advisor Search, which Trip Advisor now uses Viator to book many of its tours. There is also an option of getting the tickets directly from the venue that is hosting it. I found a more affordable option for this particular ticket through Vienna Concerts. To read more about the concert and what to expect visit Viator.
If you would like the same concert that I attended, see the Kursalon Vienna, a famed concert hall steeped in history. This was the venue in which the first concert held was by Johann Strauss.
Like it? Pin it! Sharing is Caring!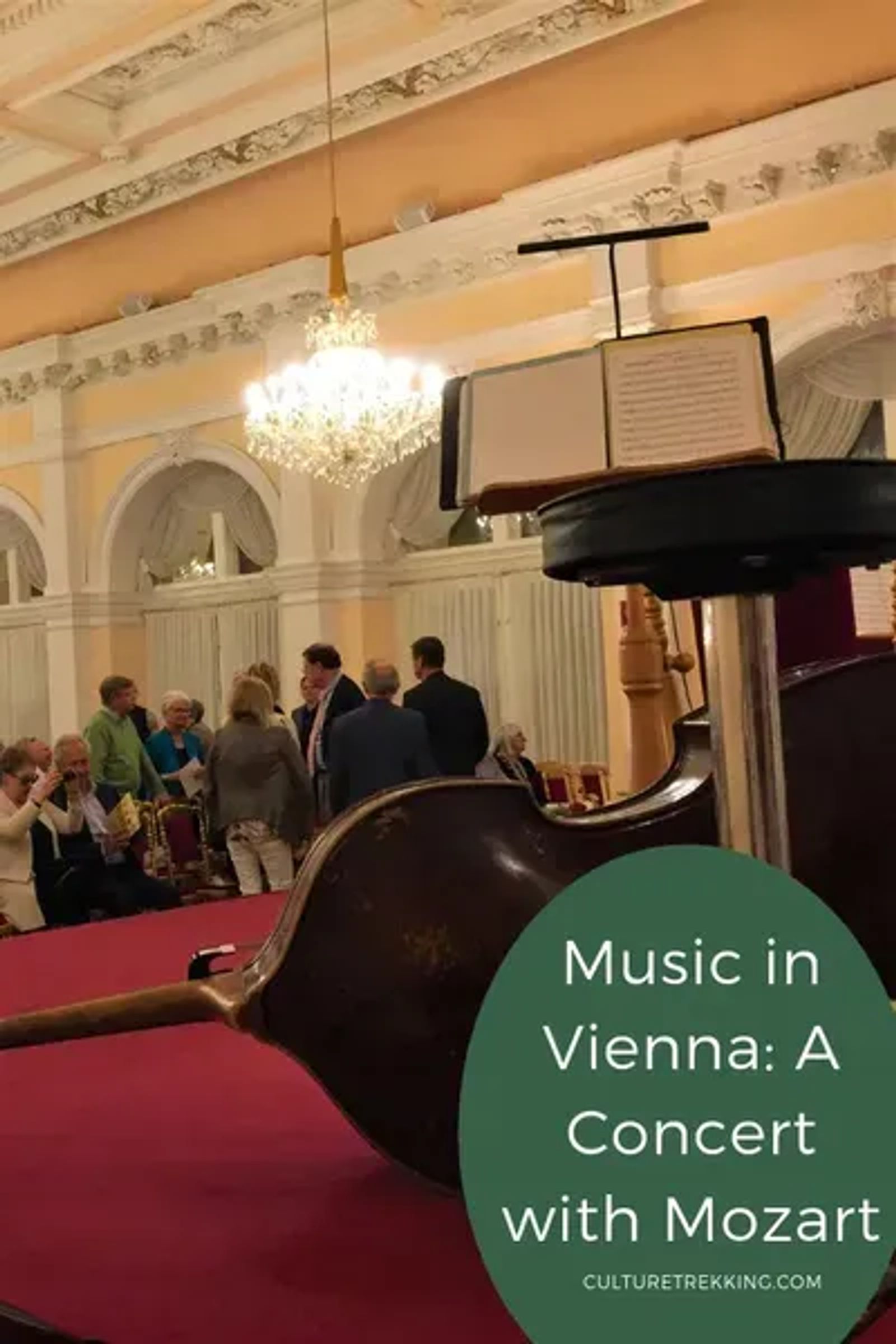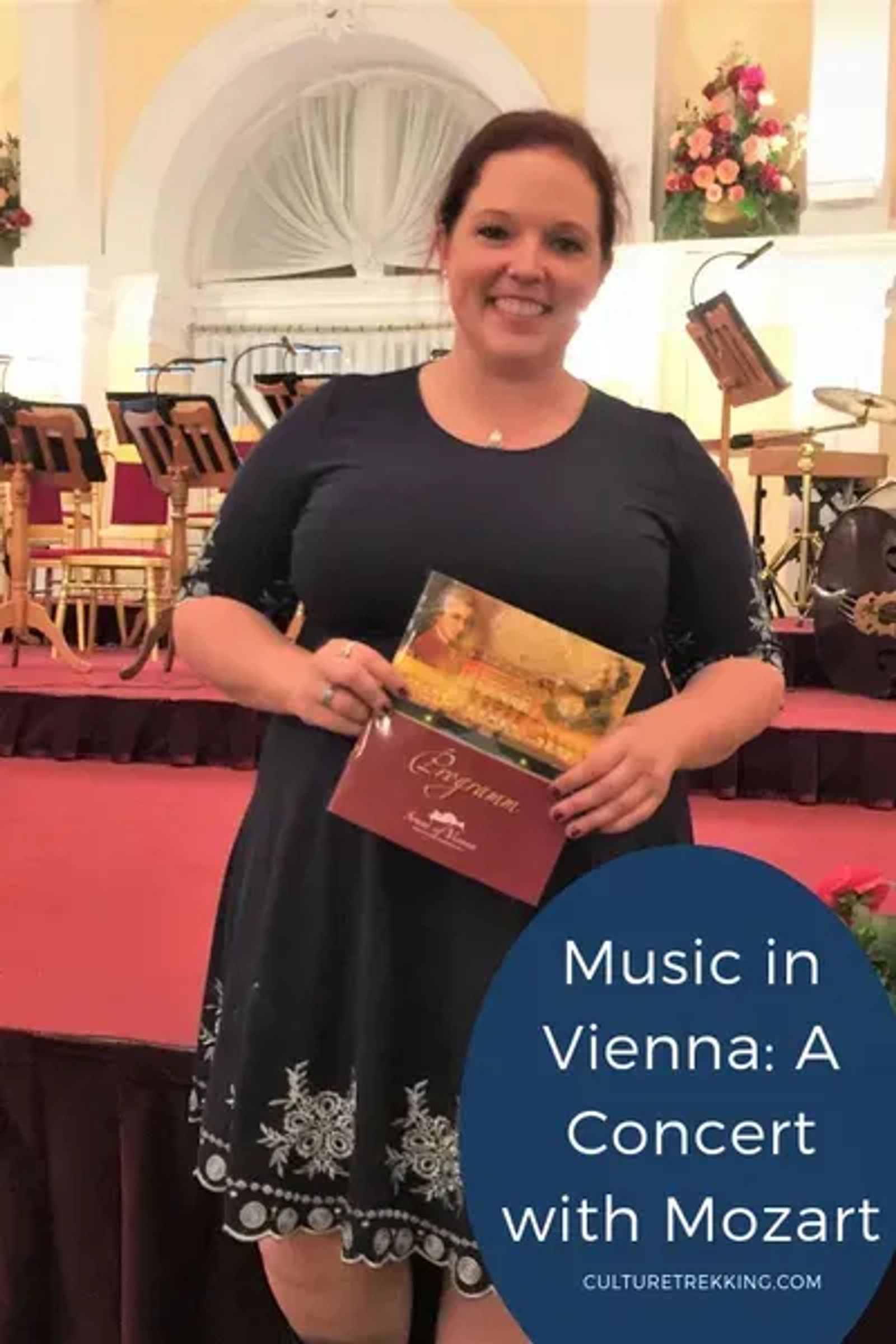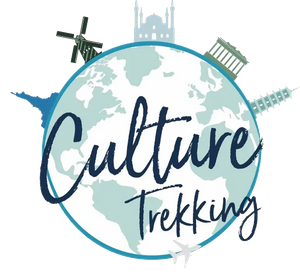 Culture - Connection - Art - Adventure