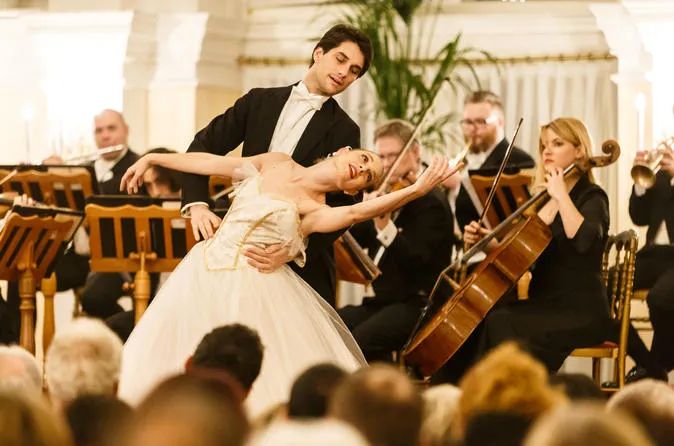 Mozart Concert in Vienna
Music has always held a special place in my heart, not that I am very good at playing any instrument. I played the piano when I was younger, and now might be able to plunk out the treble clef notes in a song...but beyond that I'm terrible. Going to Vienna and knowing it was where Mozart honed his creative genius for so long, it was imperative I was able to see a Mozart concert in Vienna.
I was on a budget as I was backpacking my way through Europe, and yet still wanted an incredible experience. Music is incredibly healing for me, in a way that when nothing else can help me release tears....it does.....and there is nothing forced or caustic about it.
I decided on the concert hall called Kursalon Concert Hall, a beautifully renaissance styled building that was erected in 1865. This is where the Strauss brothers celebrate their triumphs, and now is where members of the Vienna philharmonic orchestra comes to play Strauss and Mozart concerts for visitors.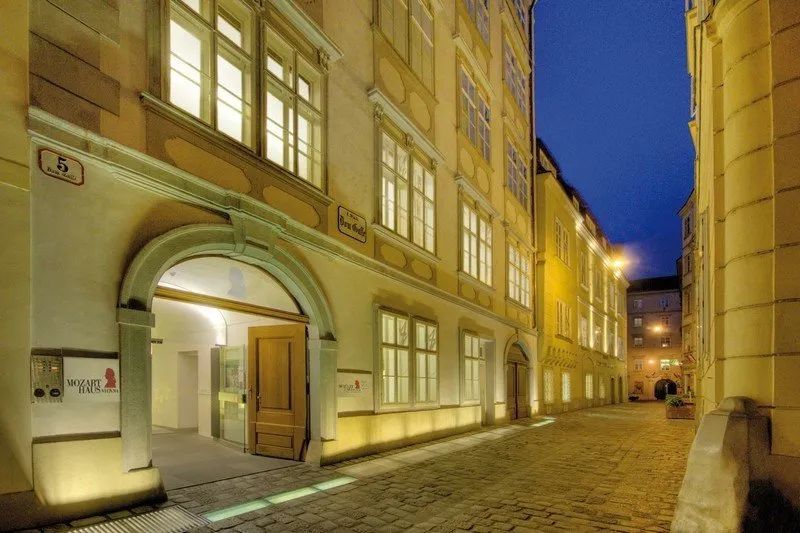 My First Meeting with Mozart
My Dad introduced me to Amadeus one year to show me the passion with which dedicated musicians play & commit to their craft. Amadeus is the story of Mozart and how he came to be the man that is so revered in the musical history books.
As a twelve-year-old girl, I would listen to his music and paint those pictures of fairies, ogres, and shipwrecks in my head. It was as if my father was inside each classical music song that I listened to. Music is a powerful thing, a sound that drifts from the instrument or radio into the ear and settles itself into your heart like dandelion seeds gently into your soul and taking root.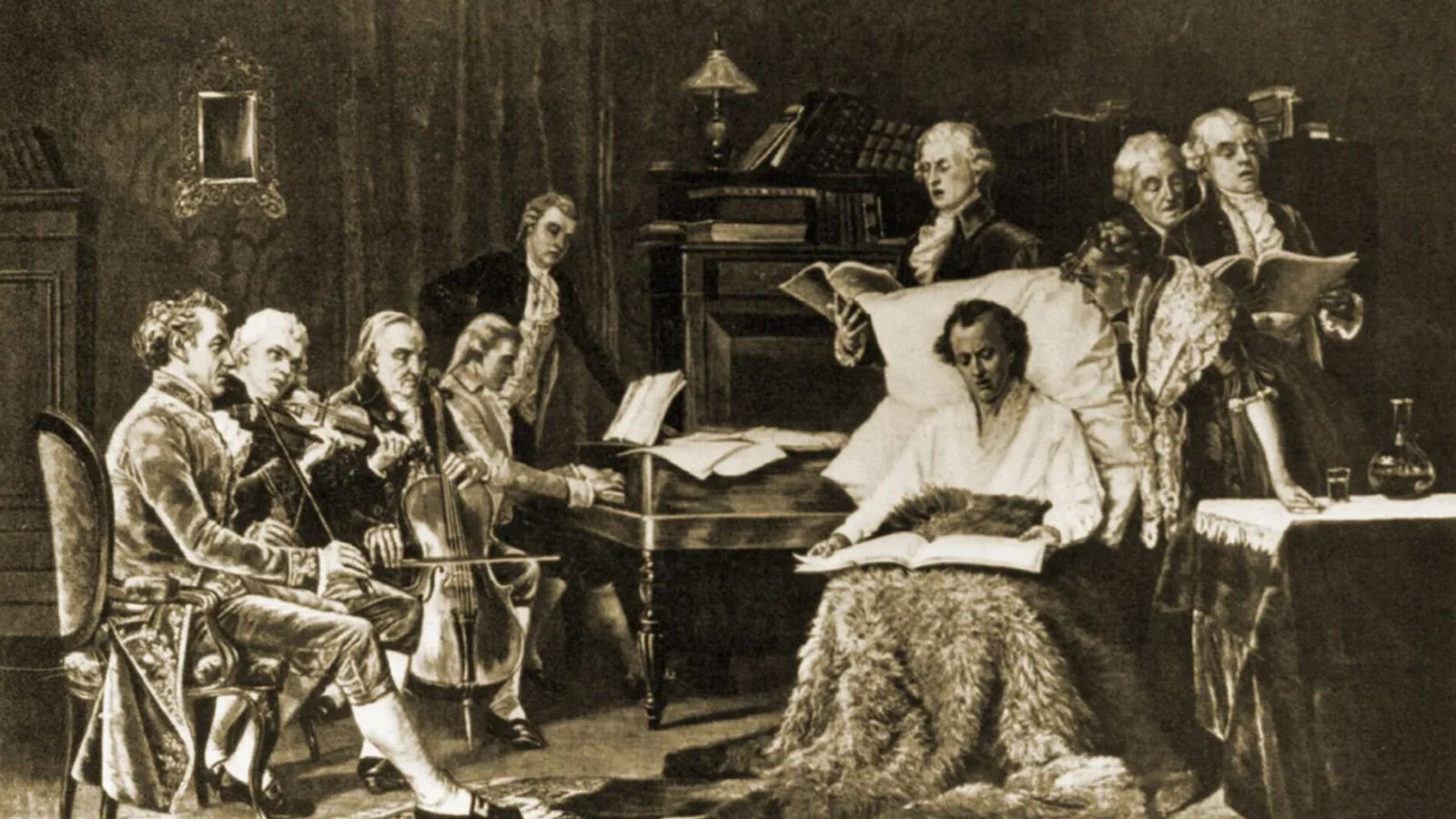 The Rise of Mozart in Vienna
Mozart lived in Vienna from 1784 to 1787, directly behind St Stephen's Cathedral in a large apartment in Vienna. Here is where Mozart and Beethoven met for the first time. The Mozart apartment has now turned into a museum that I highly suggest that you visit.
Mozart was married in Vienna to Constanze in 1791 in St Stephen's Cathedral, so be sure to stop by and see this impressive building of worship.
Mozart not only lived but also died in December of 1791 in his apartment Rauhensteingasse. He was buried in Vienna in an anonymous grave. His grave is now marked with a monumental headstone with a crying angel, which is appropriate as he died at a young age of 35.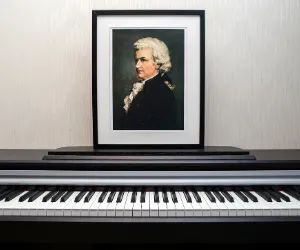 A Romantic Dinner
Your musical night starts out with a dinner inside a fancy restaurant, that is bathed in a pink light. Each table is adorned with pink daisies, and white table cloths are perfectly positioned to give a real air of elegance.
I was surrounded by romantic couples...some respectfully ignored me, others felt bad for me that I was there alone and gave one of the classic tight lipped smiles to acknowledge I was there. I think this is where I started to feel quite uncomfortable with my singleness.
The waiters were not as attentive as I am used to, maybe it is a European thing - I don't know - but it made me feel all the more awkward sitting alone at a table with no internet connection surrounded by couples canoodling and kissing. There is always a cure for this though....alcohol, lol.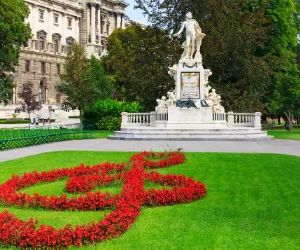 I started to suck down some Champagne and then got really hot in my fancy dress and boots. I zipped down my boots a little, and this is where the stares got to be a little more judgemental than empathetic. I didn't care, I was finally having a good time and not feeling so incredibly awkward. The waiters started to arrive with the food and my expectations were exceptionally high.
There was a cold soup, a small salad, and a few other dishes that are really not memorable enough to even mention. I truly think the set-up and surroundings were the only good thing about this combination package, so I do not suggest you try and do both. I suggest going to and picking your own dinner at a restaurant that has more than 2 choices per course, and you will be much happier.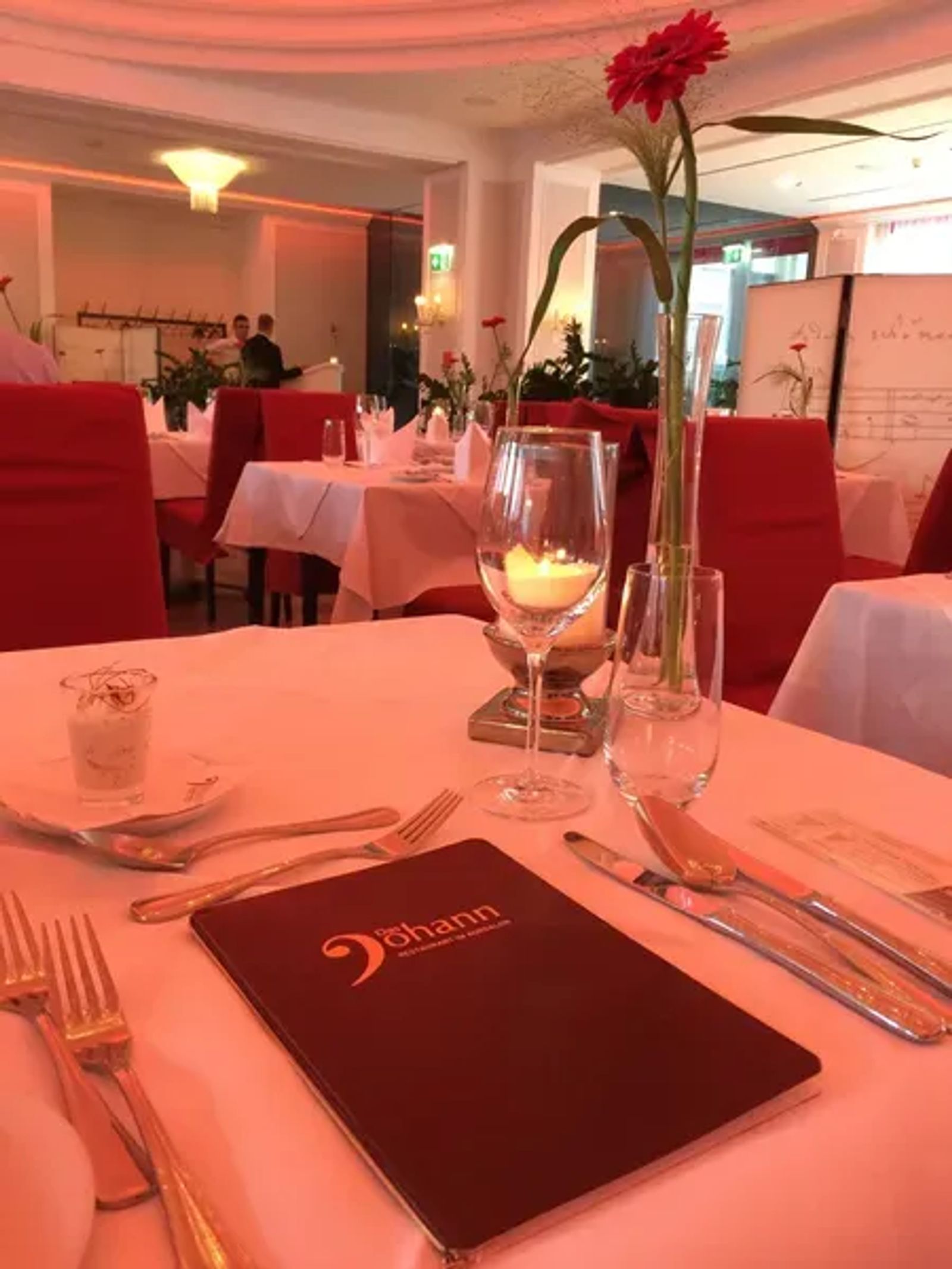 With the overheated dining area, barforama canoodling happening, and terrible food I quickly paid and left the restaurant. I stood outside in the cool evening air to try and cool down from the incredible temperatures inside. My irritation dissipated slowly after exiting the reddish lit room from hell. I prayed that my stomach would keep the expensive contents down until after the show.
Angst took over me, I had paid so much for this blasted ticket, and the night was not starting out very well. Why did I wear this confounded skirt and boots, I should have just attended the concert and had a meal elsewhere. If this was how the night started out, how terrible would the music be when I had built it up in my mind so much?
Again, money as my motivating factor, I waited until 5 minutes before the performance was to begin and reentered Kurlason Hall.
Mozart Concert in Vienna
I showed the attendant my ticket and was deftly shown to my velvet-lined chair in the front of the audience, ready to experience the music of Vienna. The chairs are quite hard, and tightly sandwhiched together like they were trying to mimic airplane seating. The temperature here was much cooler than in the restaurant counterpart....for which I was incredibly grateful.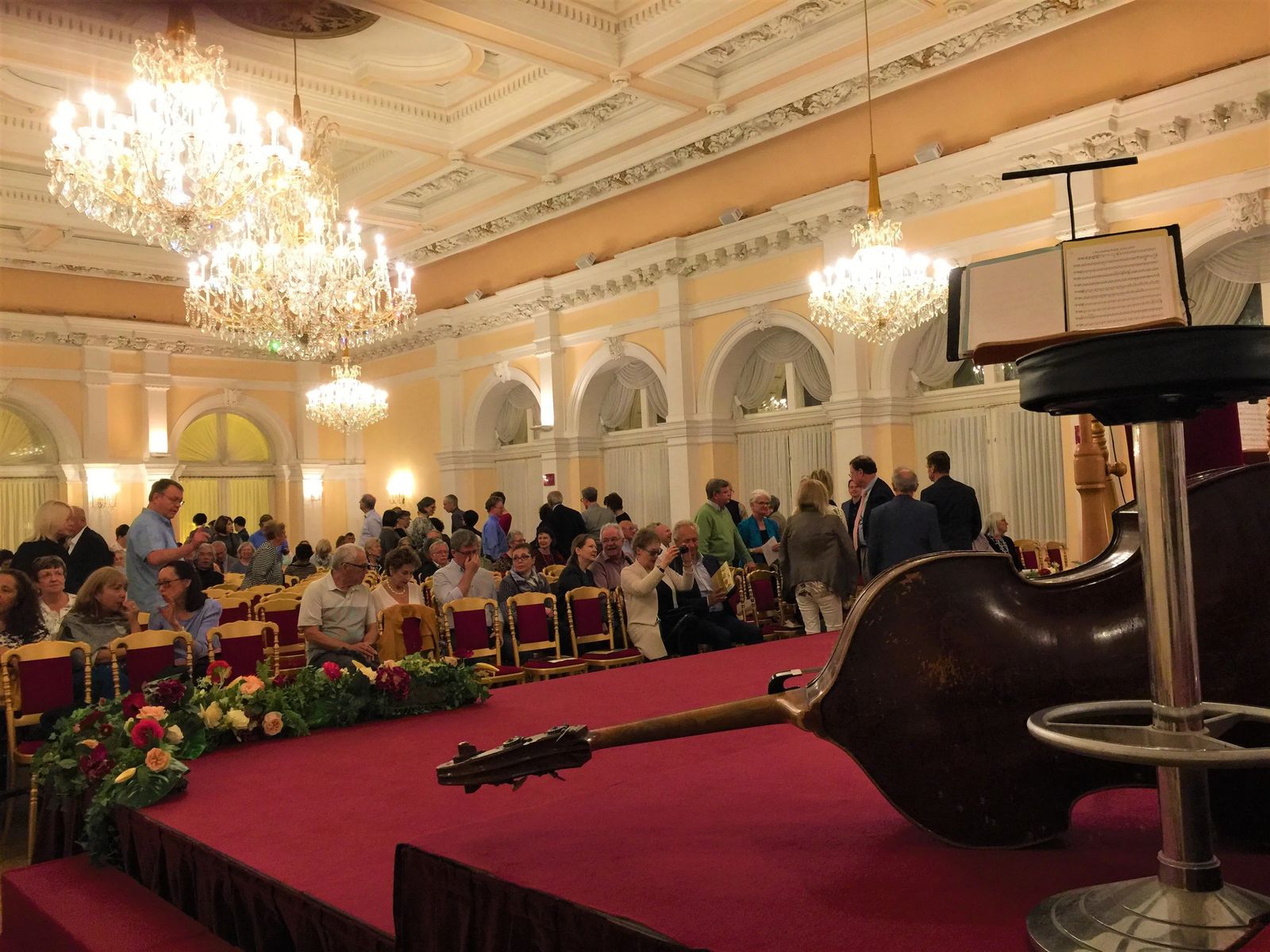 After some time, the room filled to its maximum capacity and the excited audience members quieted down. The Vienna Philharmonic Orchestra entered the room and announced the program for the evening.
The musicians were professionally dressed in black and bowties adorned the men's ensemble. The first number took my breath away, it was a piece from Mozart's Symphony no 5 in B flat Major and was expertly performed. After the start of my evening, this was a redeeming song for the money I had paid for my combined concert and dinner ticket.
I stared at those performing and thought to myself, 'These people are not just musicians, they are artists'. Indeed the Vienna Philharmonic Orchestra is considered to be one of the finest in the world. You could see it in the way that when those bows touched the strings, the artists were painting a picture for the audience, they were transported into another realm of transcendence.
Passion for Playing
The music ebbed and flowed beautifully and took each member of the audience down the path of fairy tales through music. These musical magicians tugged at my heart strings and transported me to a place of ball gowns and refined 17th century parties. They played off each other's emotions that the music was drawing out in us all. It wasn't just that they were perfect artists of their craft, they moved me....and that is where a mediocre artist becomes a master of their craft in my mind.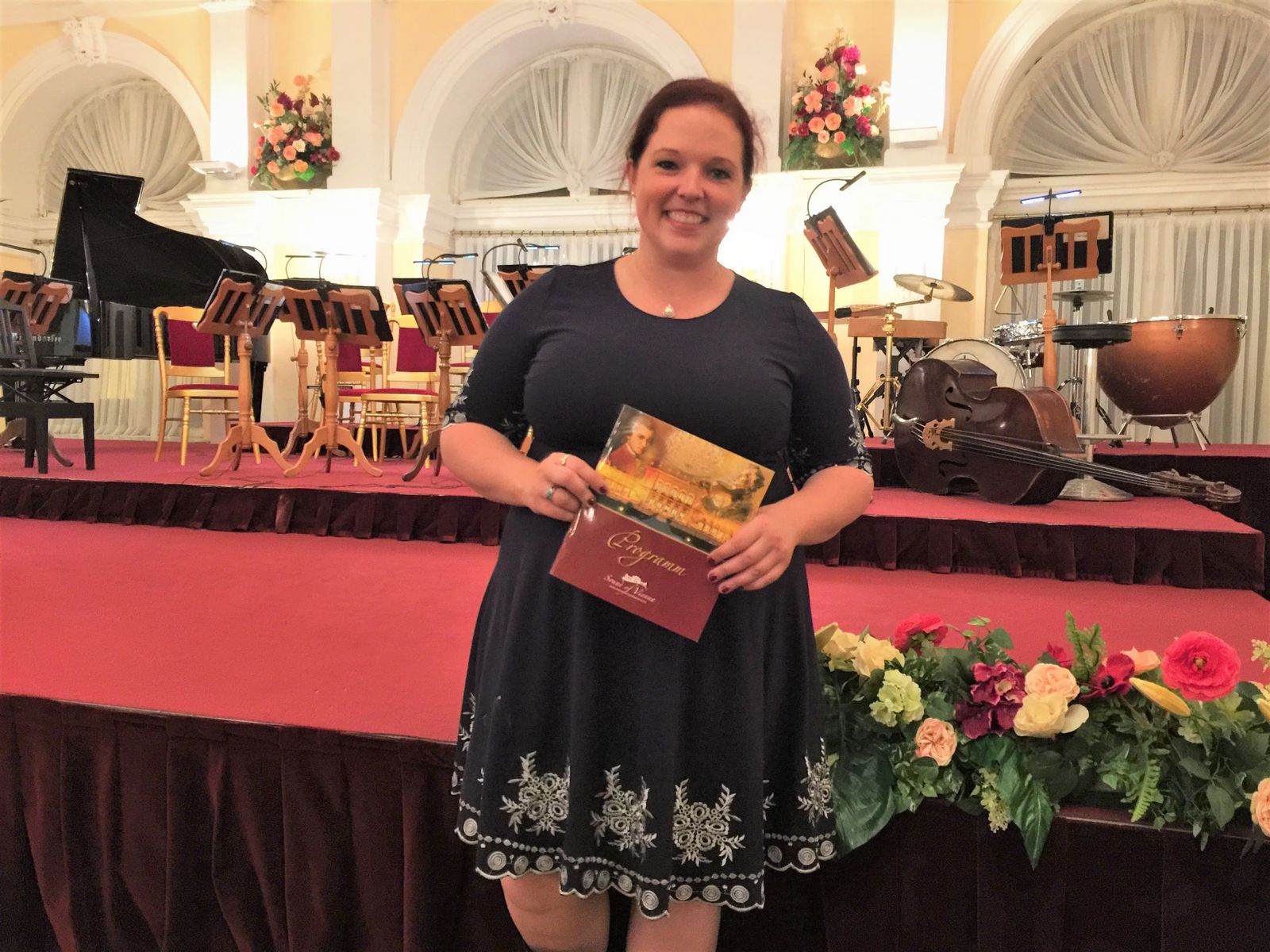 I paid particular attention to the first chair, who was also, in a way, the director of the group as there was no conductor present. He had blonde hair that on the more intensified moments of the songs would fall onto his forehead. On interludes, he would turn to his fellow artist and play a little jib for them to throw them off at just the right timing causing a cacophony of laughter in the crowd.
If you have a chance to catch a concert while in Vienna, I highly suggest you do, it is worth every penny (at least for the show, but not the dinner).
The Music of Vienna
The night was not just filled with other-earthly artistry, but also with opera and ballerinas. We were graced by the song 'Oh mi bambino Caro'. Puccini is another of the composers I am quite fond of. This song has always had a special place in my heart, as I remember when my Grandmother and I attended a Puccini Opera together and held each other's hands while listening to this song. My Mother would also play this song for us throughout the house speaker system on Sundays before attending church and so has a slight sacredness to.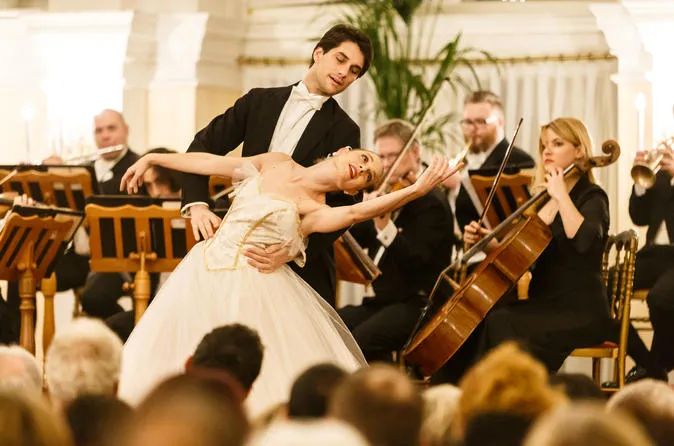 The opera singer stepped onto the stage, and the nightingale like voice filled the auditorium with the perfectly pitched song. She sang with all the reverence this particular song deserves and did not disgrace it with too much vibrato. The sweetness and softness that ebbed and flowed throughout the song brought tears to my eyes. Along with the artists creating the music, I could not have asked for a better way to end my evening in Vienna.
Book Your Vienna Concert Experience
The Mozart Concert in Vienna is well worth the money to see it, I would skip the dinner and make sure to dress in layers to avoid overheating.

The show certainly brought back many memories that are near and dear to my heart. The concert in the Kursalon Concert Hall allowed me to experience music as it should be played. With passion, commitment, and heart. So if you find yourself in Austria, make sure to stop by and experience the Music of Vienna.
Like it? Pin it! Sharing is Caring ;)