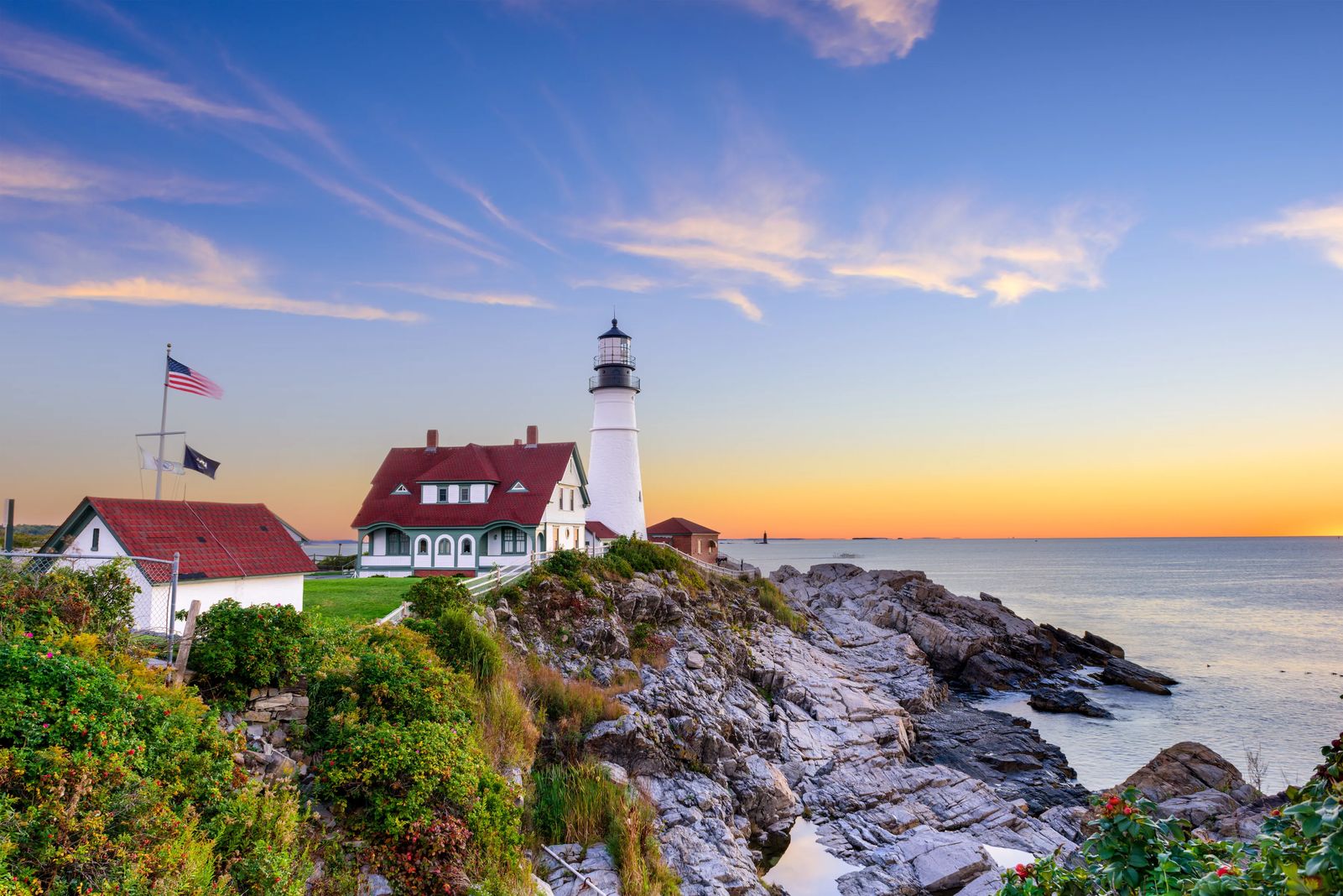 The Ultimate Coastal Maine Road Trip Getaway
Being from the West Coast of the United States, going to the East Coast on a Coastal Maine Road Trip was something I always found intriguing but never thought I would be able to do. Little did I know my opportunity would come this last year to see this beautiful state and all it has to offer. Starting off in Portland, making my way up near Acadia National Park, Sailing in Maine with massive National Historic Landmark Schooners like the Lewis R French, and then heading down to Boothbay Harbor. I stayed and quaint inns where even for someone like me (often too busy and full of anxiety), this place infuses calm, encourages human connections, and is a feast for the eyes with the beauty of the ocean and sunsets against white washed lighthouses and rugged forest terrain. Here is your ultimate coastal Maine Road Trip Getaway.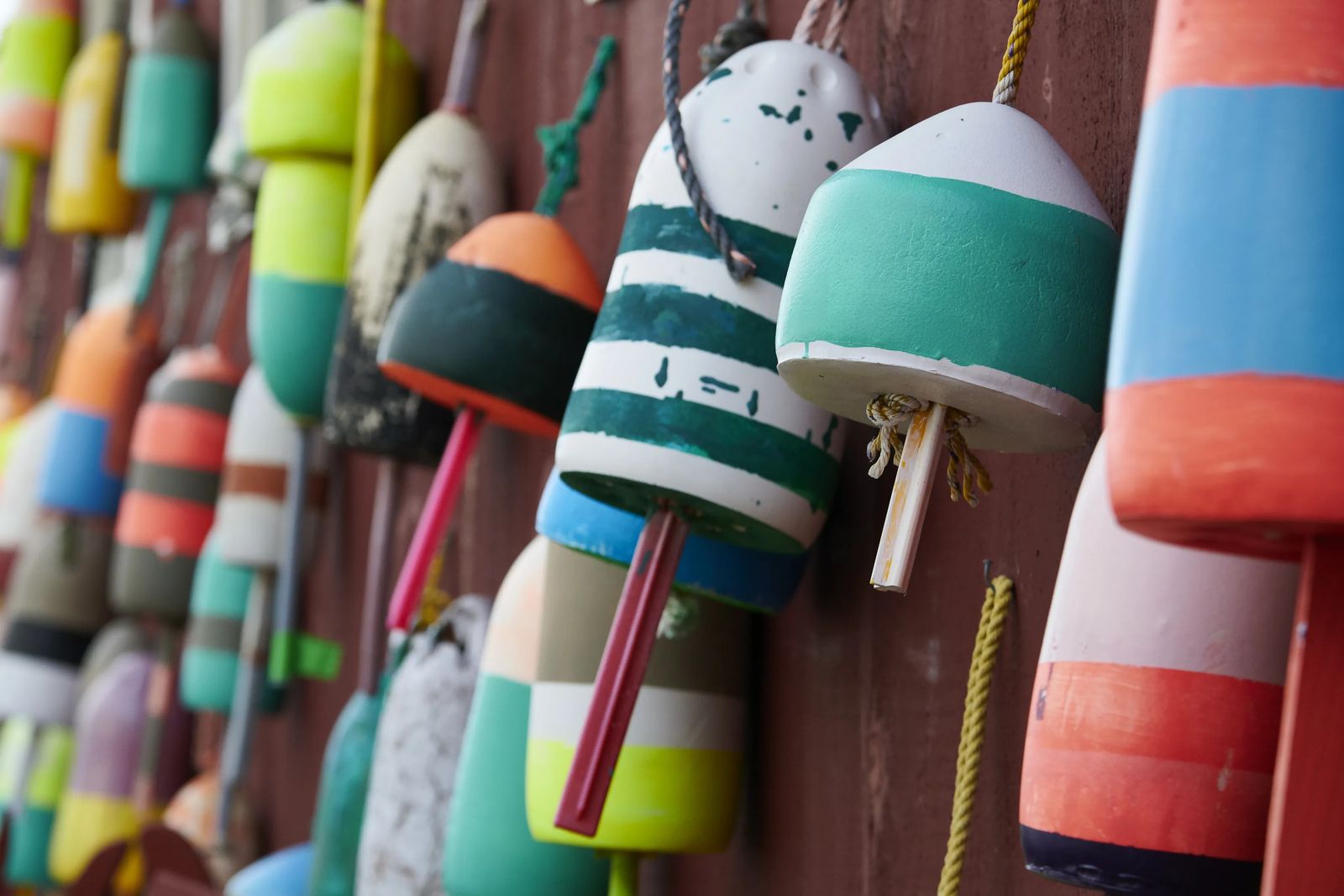 Quick Facts About Maine
Location: Upper East Coast on the border of Canada and New Hampshire
Transportation: Because of the plethora of parks, national park, rugged coast. Gray Line can do a Day Trip from Boston To Kennebunkport Maine and back in one day as well.
Best Time To Visit: The best time to visit Maine is hard to say, because it really is beautiful year round and especially since Maine waters don't freeze in the winter, but they do get snow. So you can have cozy cabins, incredible ski resorts in the winter; and then in the spring/summer you have hiking, animals, national parks, sailing and LOBSTER. During the Fall you have berries, apples, Ciders and gorgeous fall colors that feel like they infuse happiness.
How Long To Stay: At minimum I would suggest a week if you are planning on 2-3 areas to explore properly, however, I think 2 weeks is imperative if you plan to lazily make your way down the coast and do some slow, non-binge travel.
Best Things To Do: I personally love the parks, beaches, sailing, and FOOD. There are loads of lighthouses to see along the 3,478 mile coastline. Visit Bangor Maine where Stephen King got a lot of his inspiration for his books. LL Bean is huge in Maine, so stock up on their outdoor gear, because they literally made it for the people of Maine. Go on a Windjamming Cruise, and see some Sea Lions, Whales or even puffins. Go Kayaking on the Coast, of course there is also Acadia National Park, and the end of the Appalachian Trail is here at Mt Katahdin where you can rub shoulders with trekkers with true grit and hear their regale you with stories of triumph and pain along the trail.
What To Eat: Lobster as much as you can, Blueberries are famous here (I am pretty sure this is where a lot of the USA Ice Cream makers get their blueberries), Oysters, crab, pretty much any seafood (as long as it is locally sourced and sustainably caught).
Finding Sustainable Places to Stay: I typically will use booking sites like Charistay or Kind Traveller to book my accomodations. These sites work with hotels who pay fair wages, employ locals, are independent hotels and are conscious of their impact on the environment. They also give a portion of their commision to local charities or NGO's in need to ensure that they are having a positive impact in the communities.

Acadia National park
Visiting a national Park is one of the main things (pun intended) that most people do when visiting Maine. Although I did not visit the national park while I was there here are my top five picks of what to do when you visit. Keep in mind due to mass over tourism around the world, many popular areas are going to require reservations and permits before visiting.
When you arrive in Maine, I would suggest flying into Portland renting a car and making your way all the way up to Acadia national Park as your first stop. Once there you can settle into a cozy cabin, make sure to pick one with a hot tub on the patio if you were able to it is pretty epic.
The first of my five recommendations is the Park Loop Road. This is a 27 mile route with plenty of stopping points for photographs, and abuts the coastal areas where great head, Sandy Beach, thunder Hall, and other point with otter cliffs is located. This area is best april through November though especially if you're driving so keep that in mind.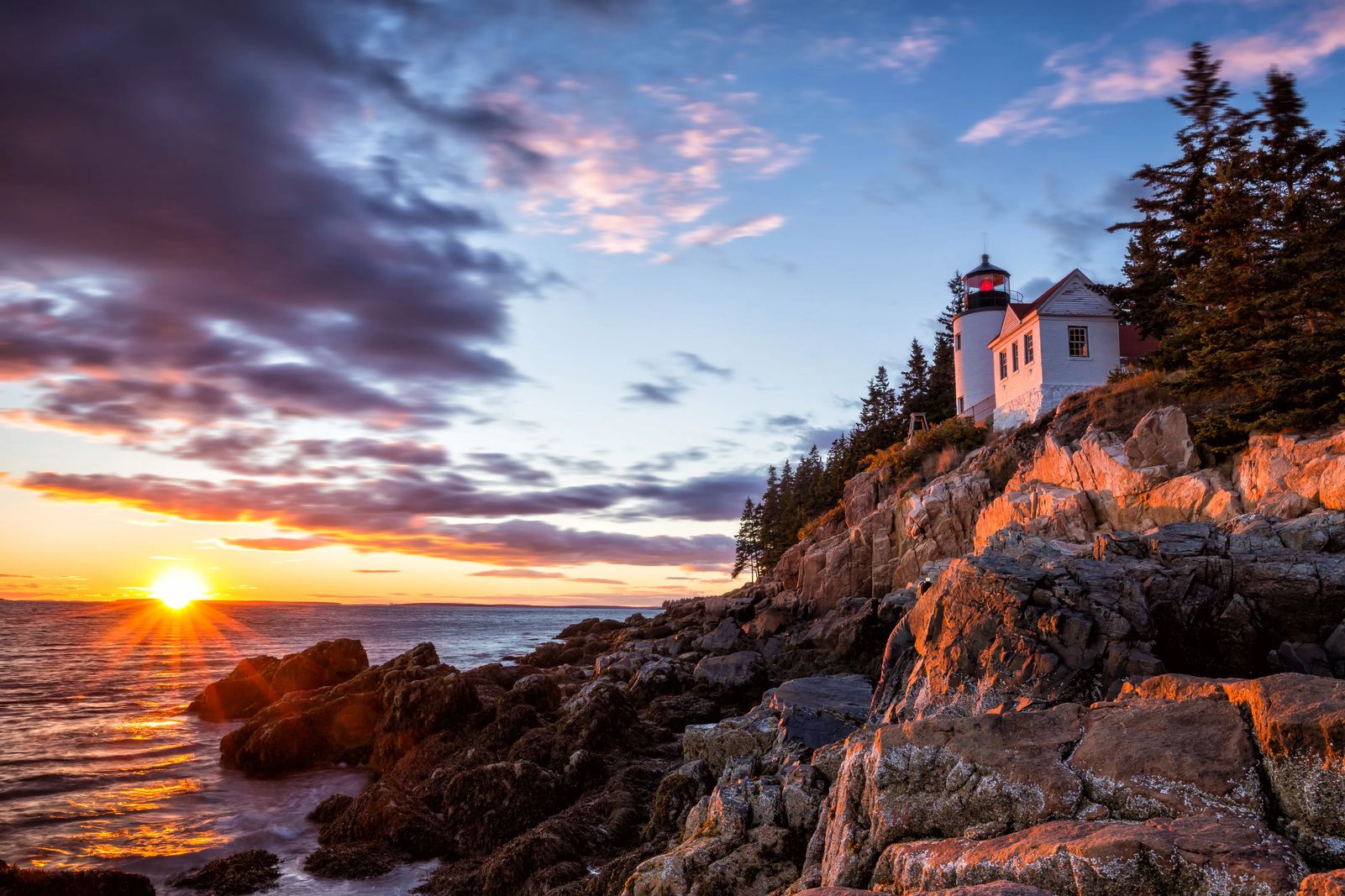 My second recommendation when visiting Acadia national Park is to climb the 1500 foot Cadillac mountain. It is one of the highest mountains in the East Coast and is a 3.5 mile trail to the top, but does require reservations in order to hike it now.
My third recommendation is the best harbor headlight, basically a lighthouse along a very scenic route 102A. It may require you to climb down some wooden steps in order to see the lighthouse though. Be sure to download all trails prior to trying to find this lighthouse and or some GPS coordinates so you don't get lost.
My fourth recommendation is to visit thunder hole during high tide. This is a small cave that has formed just under the surface of the water and as the wave received they leave a space for air to go into the cave, but then when the next wave comes in it causes a big splash as well as a thunderous roar with the splash going nearly 40 feet into the air.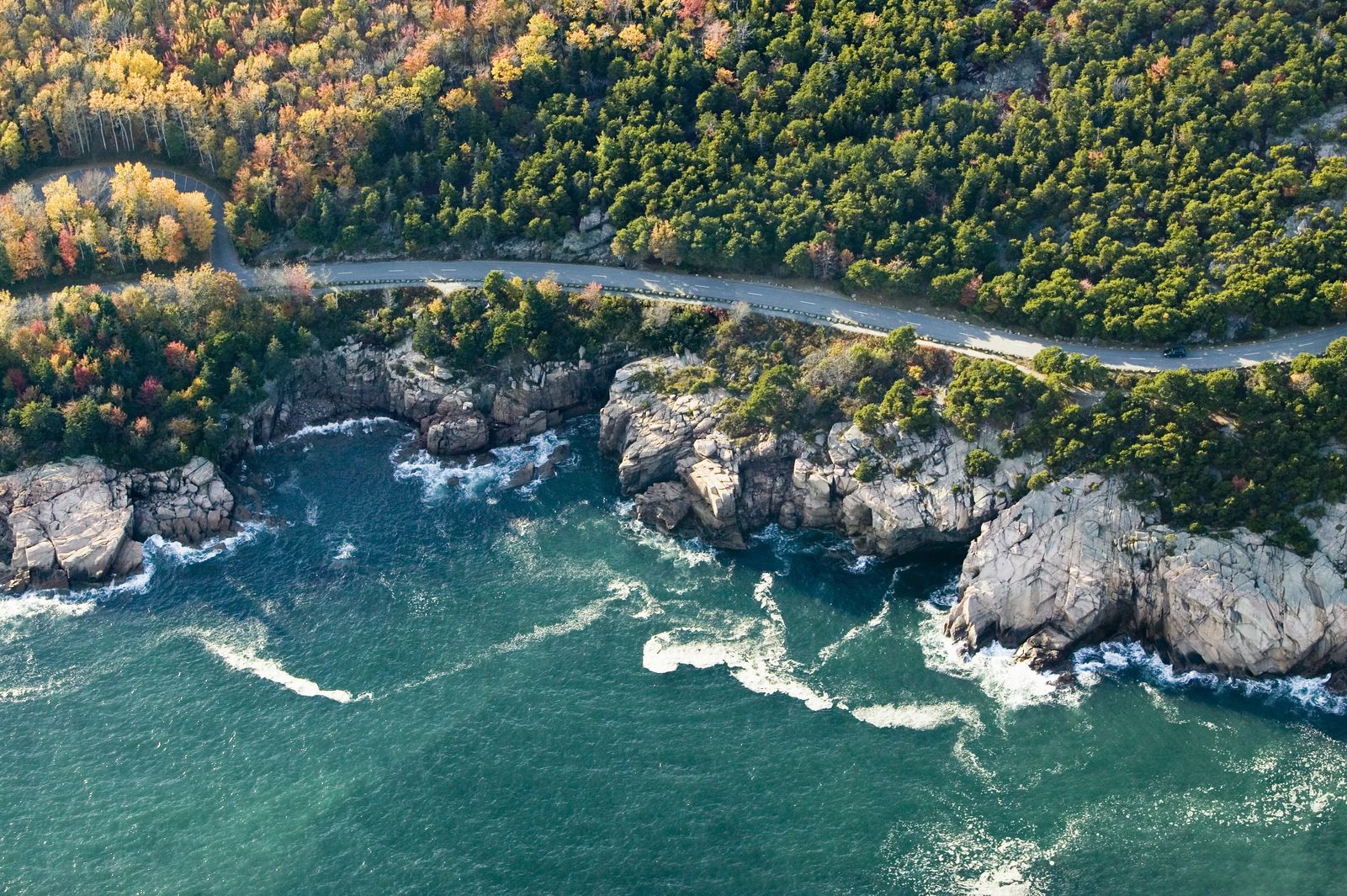 When you're near bar harbor you will find my fifth recommendation which is to get on board a ship, preferably a sailboat or other sustainable boat that can get close to the wildlife but still a respectful distance. These boats are much quieter and tend to not disturb the animal life as much but allows you to see whales dolphins and puffins.
My bonus choice is to go along the beach craft pass and beehive trail. These are two moderate to difficult trails so be sure that you are OK with heights, and a stairway that was built in 1915. I wouldn't recommend these hikes for kids, nor for those hiking alone as this trail is dangerous in parts and not for the faint of heart. If you have the grit to do them though, it gives you a great payoff at the end of the glacial like Tam.
Stay at The Hawthorn Inn in Camden Maine
Walking into Camden Inn is like walking into a cozy Victorian Home, or your Grandma's Living room. The spiral staircase winds its way to the top of the three-story home, with each step feeling like you are coming home. The ambiance is one where I could easily see a bride getting ready for her wedding, or a family reunion happening here. There are plenty of places to lounge and sit, a firepit out back overlooking the harbor, and even a gas log fireplace in each of the rooms. The cool breeze of the ocean and the sounds of the forest lull you into sleep.
Waking up the next morning, walking into the dining area Lisa came and greeted me with a smiling face that reached her eyes. Asking me how I slept, if I wanted coffee because I could barely manage a 'morning' coherently. The sun was peeking through the tall trees that surrounded the property and shades the entire backyard making you feel like you were in the forest. The patio has cute comfortable tables and chairs each with its own umbrella. Lisa brings out my coffee, an artisanal mug with Hawthorn Inn on its front. The coffee was fresh, warm, and delicious.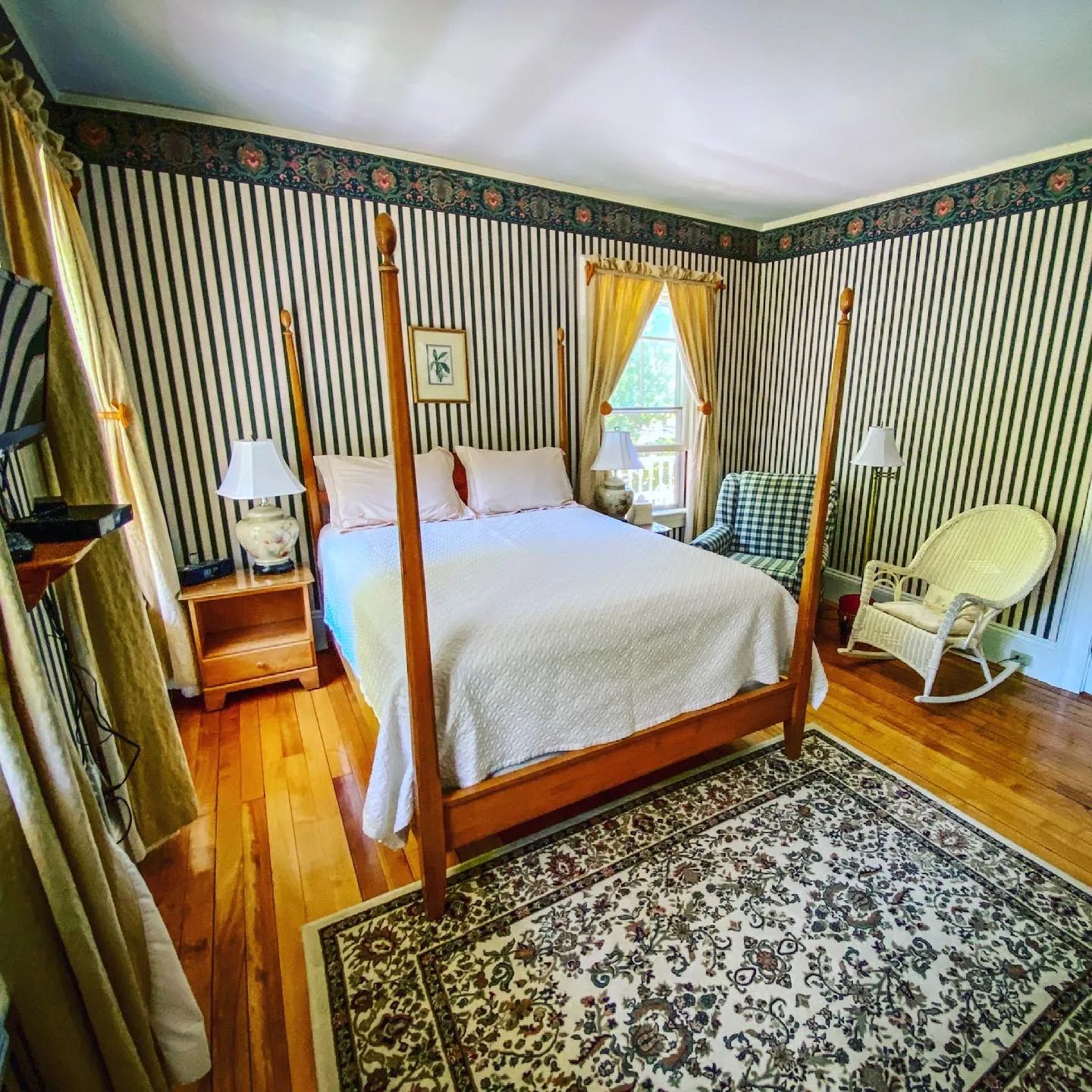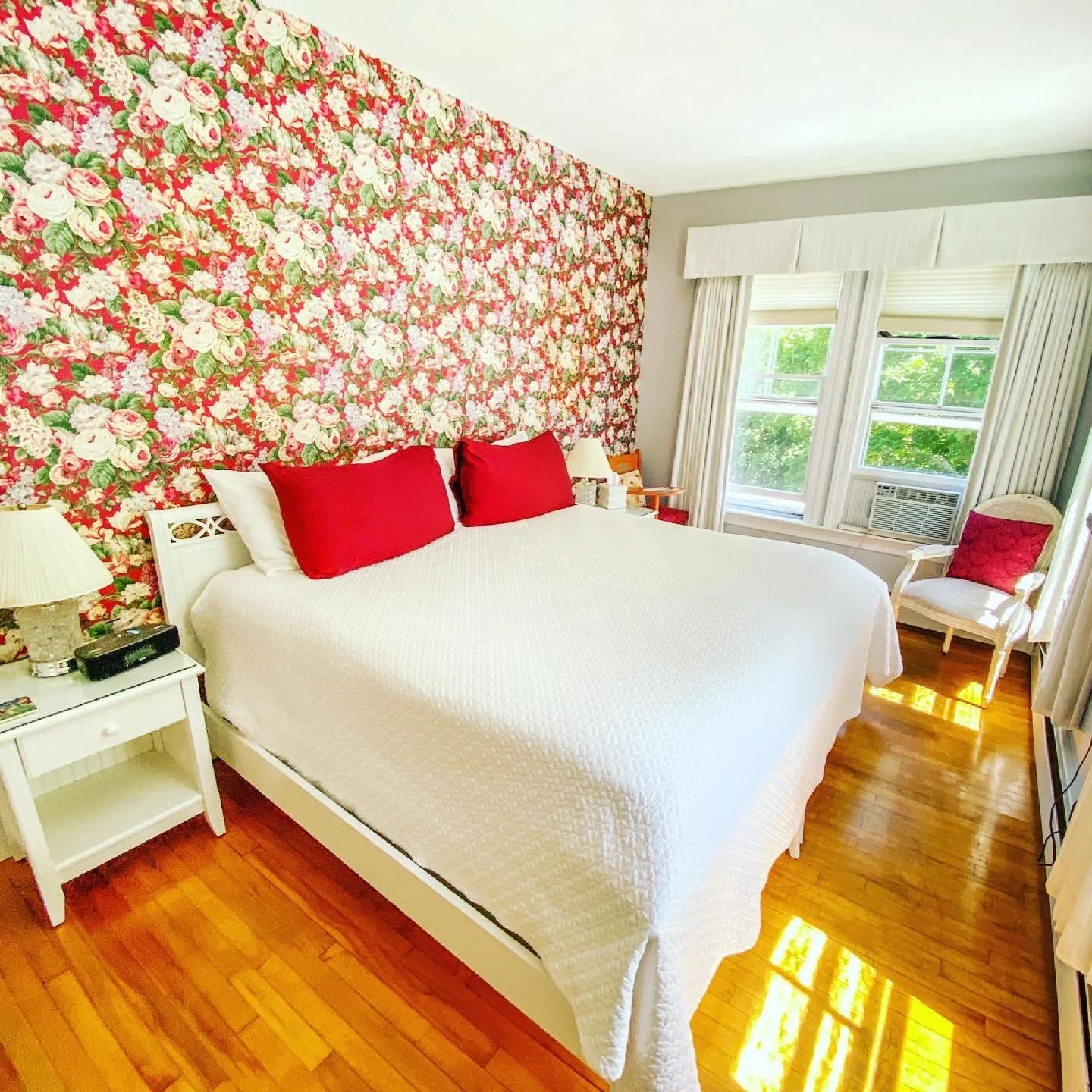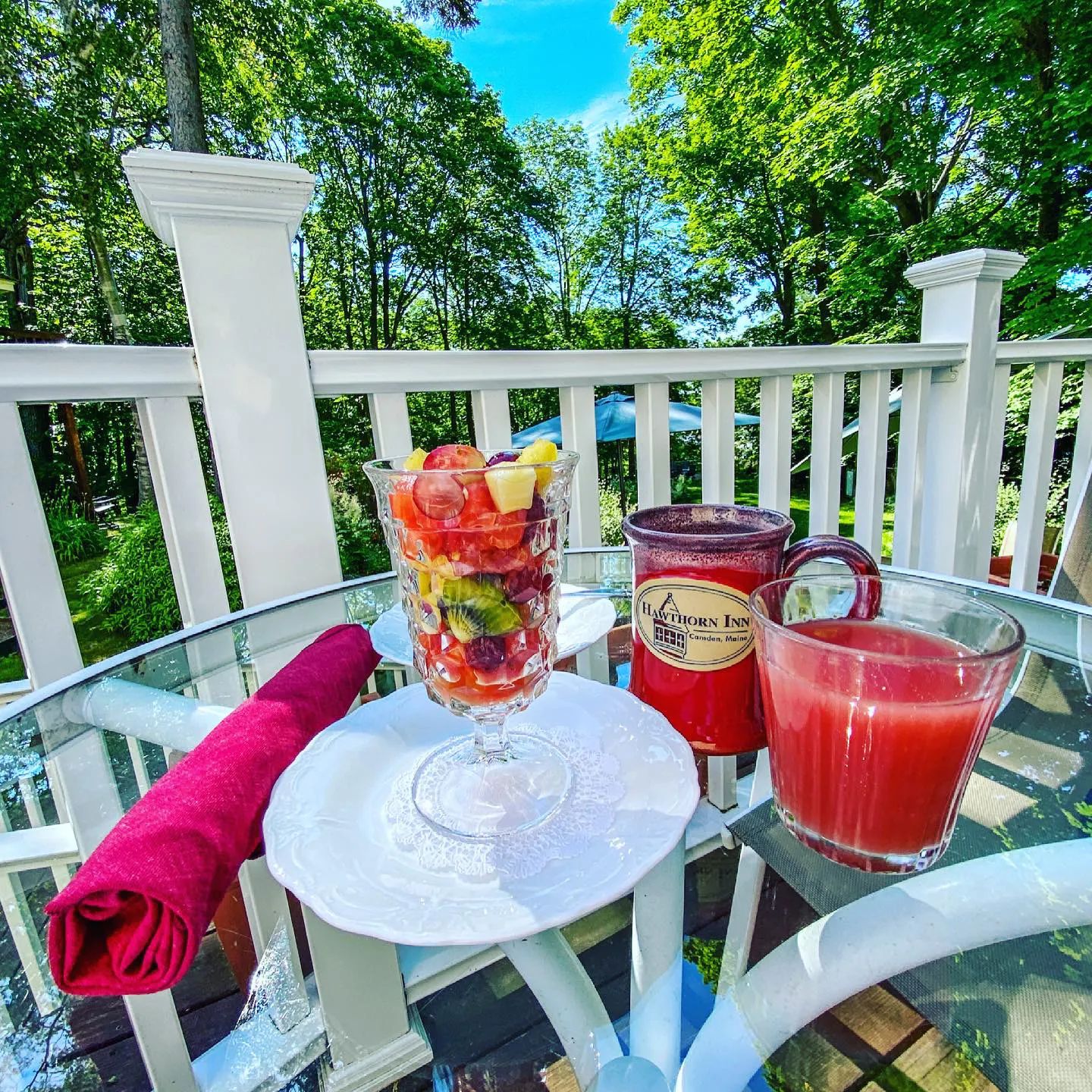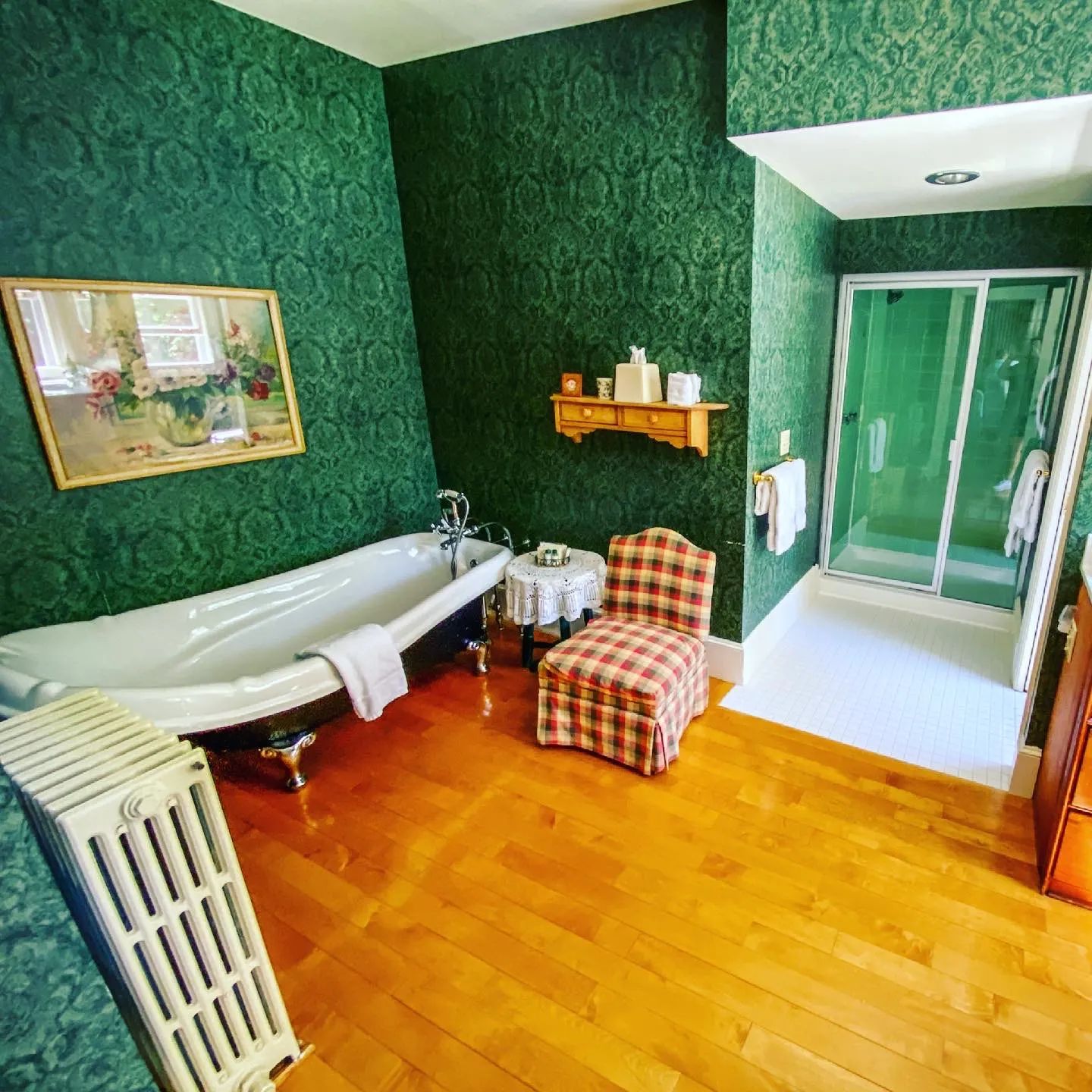 Her husband, Ted, a former electrical engineer walks up to my table and asks if I'm ready for juice and fruit, "Yes please, that sounds great". He quickly, quietly, and almost shyly brings over a mix of orange and cranberry juice along with a 16 oz fruit cup with fresh cut pineapple, watermelon, and grapes. Next was the Frittata with Feta, fiddleheads (sprouted ferns with a mild asparagus taste), grilled onions, and fresh-cut Roma tomatoes with 4 slices of English toast. Now, this is just what I chose to eat, they have 3-4 choices of ways you can order or make your food and if you have any dietary restrictions they are happy to accommodate you as best they can. If you have very specific allergies or food preferences be sure to email them ahead of time so they can make accommodations.
The Library has Clive Cussler, Stephen King, and many more popular authors. There are about 20-30 videos, but also cable available in each room - not that you will want to watch TV in such a pretty place. There is also a coffee stand available all day long, and CD's should you decide to have a little romantic dance in the evening.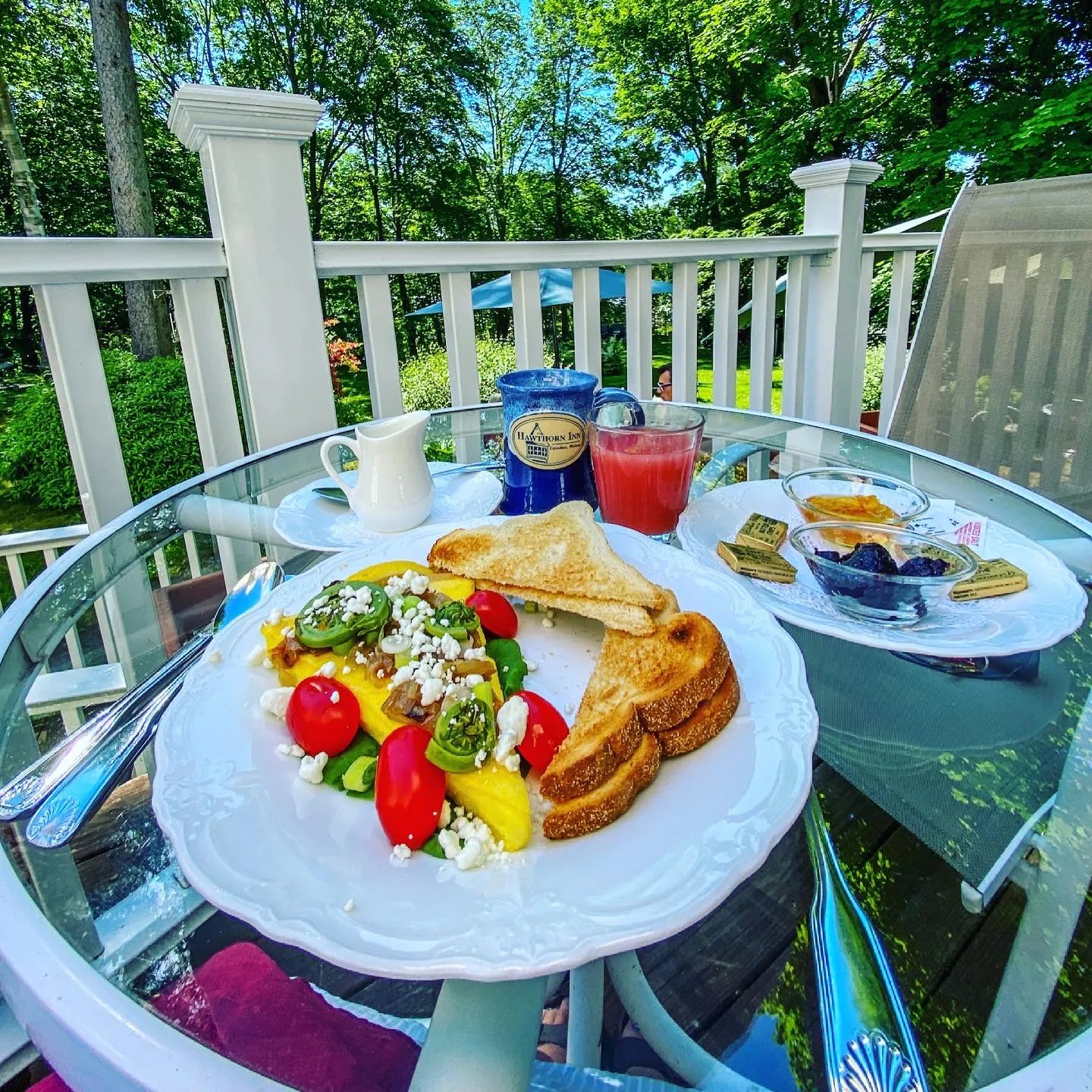 The town is easily walkable, and the harbor is about a 2-minute walk from Hawthorn Inn. If you want to rent a bike, be sure to call ahead of time to arrange for the bikes to be brought over to Camden and rent one for $30 a day from Maine Sport Outfitters.
Lisa and Ted are wonderful hosts with superb attention to detail and a goal of feeling like you are royalty. They are extremely accommodating and make every last effort to help you get what you need, making sure your belly is full of delicious food, and offering local tips for exploring the town. If you have a long travel day as I did, most restaurants are closed early in Camden but just notify them beforehand and they are happy to make something up for you for an additional small fee. They also have mugs, lighthouse statues, maple syrup, and Wine available for purchase on-site as well.
Things To Do In Camden Maine
Camden is a gorgeous little coastal Maine town that is incredibly walkable. I was here for the Windjammer Cruise along the Islands of Maine with the Maine Windjammer Association Fleet for their GAM Event or Windjammer festival. However, while your in Camden, and if you aren't taking a sailing cruise, then there is still plenty to see in this town.
First up is a hike up Mount Battie, a beautiful and quick 1.5 mile loop with a moderate rating, but if you do the short hike for the sunrise gives you a beautiful view of the harbor and islands near the bay.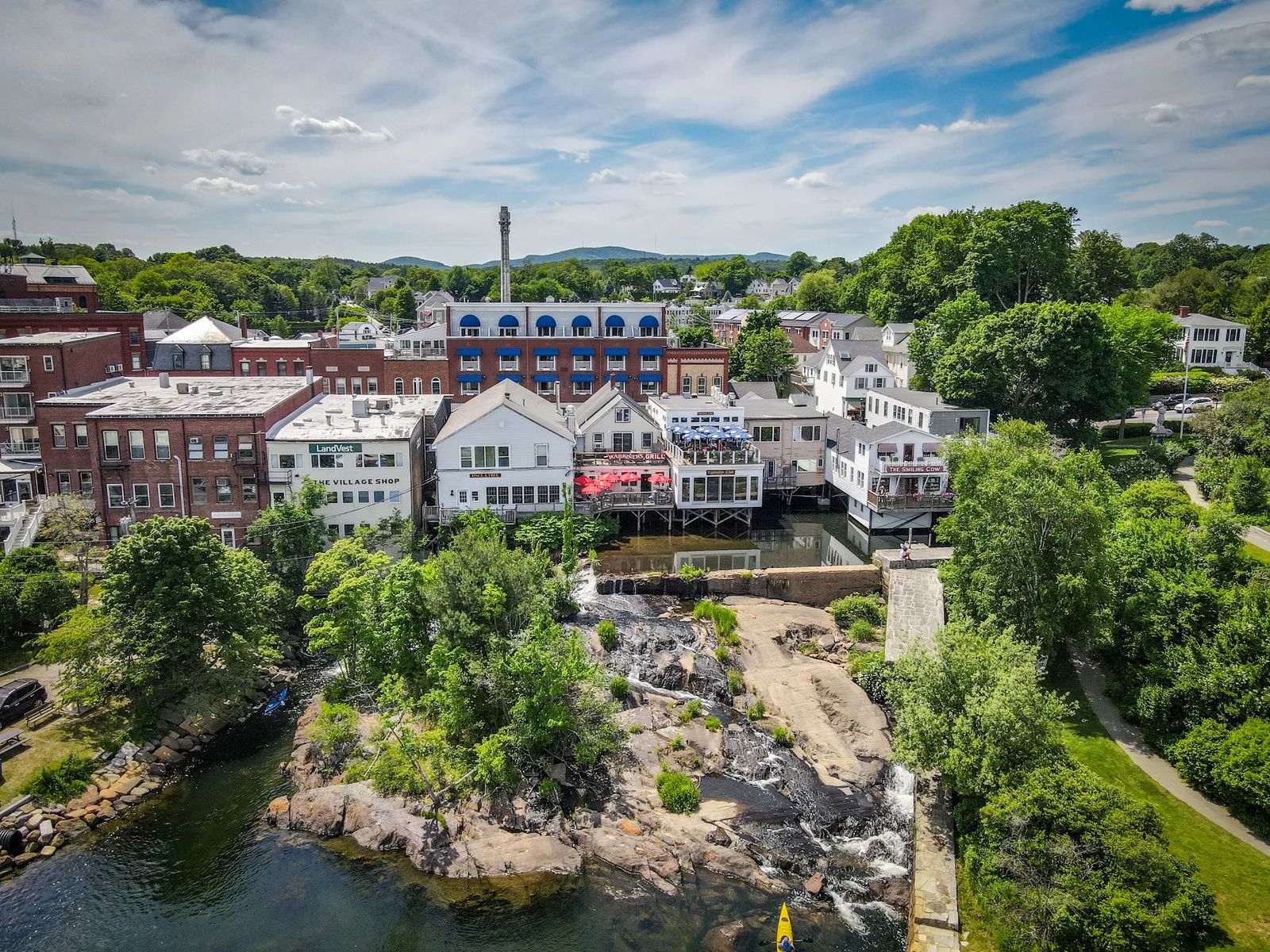 Next up is Camden Hills State Park with plenty of trails to explore, but there is a hiking fee so make sure you bring some cash. On a clear day you can see all the way to Acadia National Park and the Cadillac Mountains.
Curtis Island Lighthouse is a great spot for a quick photo. You have High Street Historic District with the shops with handmade local seaside trinkets you can collect to brag to friends about. If you head to Megunti Cook Lake you can hang out with locals in the summer where they Kayak and bring their dogs.
There is also Burritts Cove, Laite Memorial Beach, the Lobster Festival, Aldemere Farm, Maine Museum, Contemporary Art Museum, Maine Lighthouse Museum and the Norumbega Carriage house that was built in 1887 that is a great spot for some cute photos.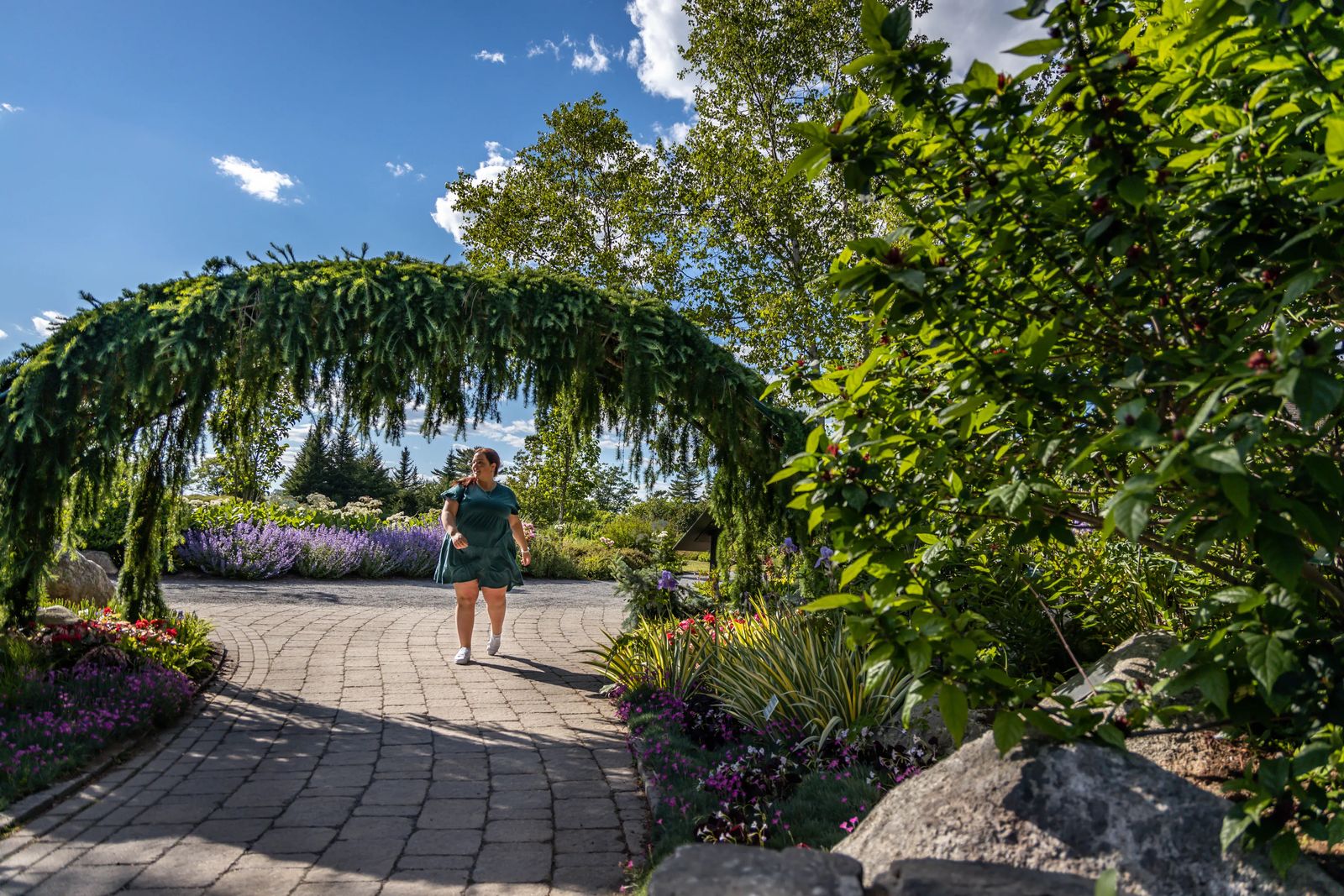 Coastal Maine Botanical Gardens
This is a GORGEOUS area that started as a way to give back to the community in 2007 and quickly became a GIANT 295 acres of gardens featuring the different plants commonly found in Maine. They have 11 different garden type or themed areas, but my favorite display of theirs is actually the one in spring/summer/fall is the Guardian of the Seeds exhibit.
There are 5 trolls in the Garden that took more than 400 hours per troll to make, from a man in Sweden that is now working on a new installment for Colorado. When you stop at the front desk, ask them for the Guardian of the Seeds map. Plan on 2-3 hours with a stop for a picnic from their cafe. The map shows you where the trolls are then you can fill in their names, and the clues they leave you to find the heart of the forest and the golden seeds.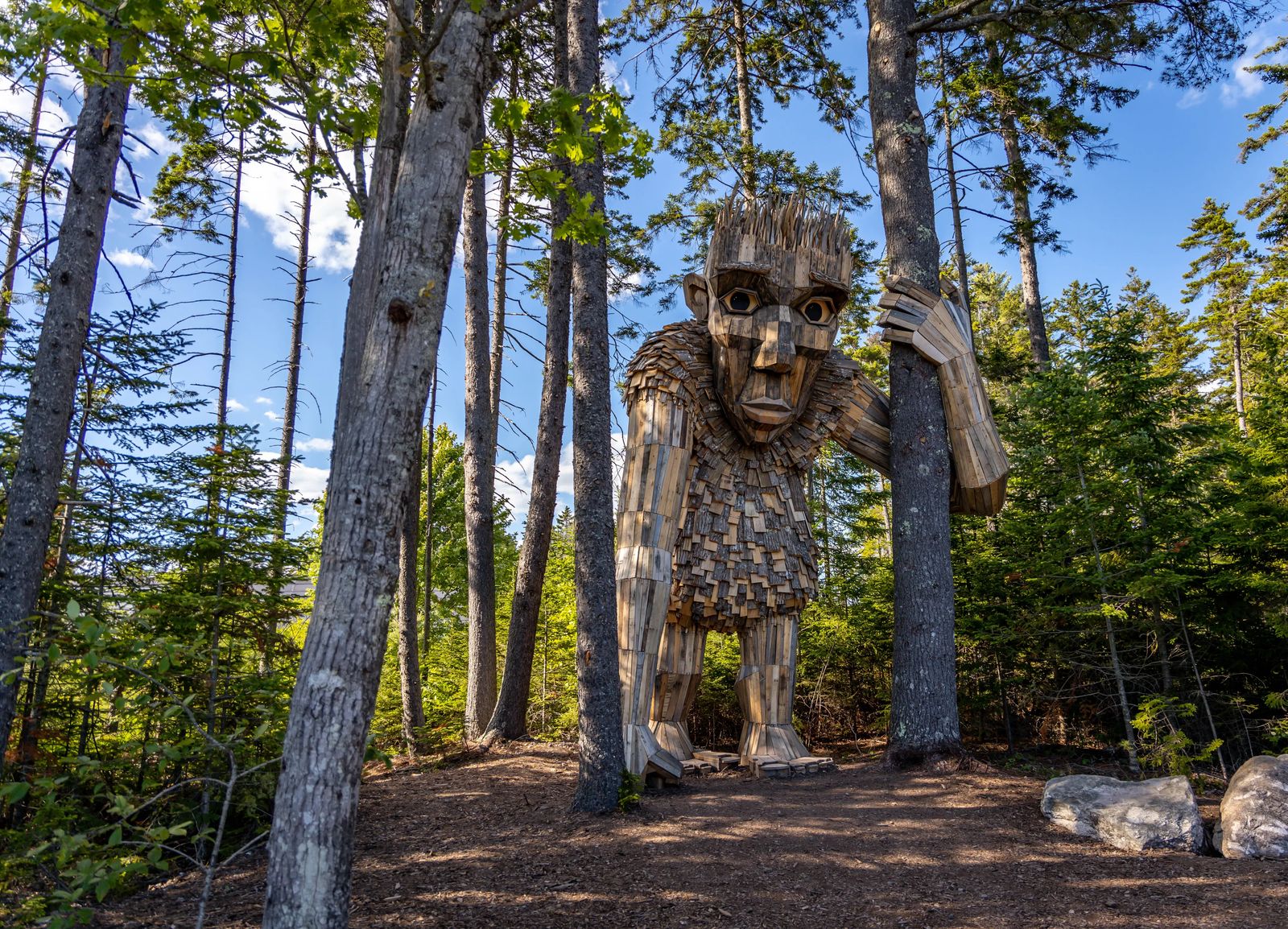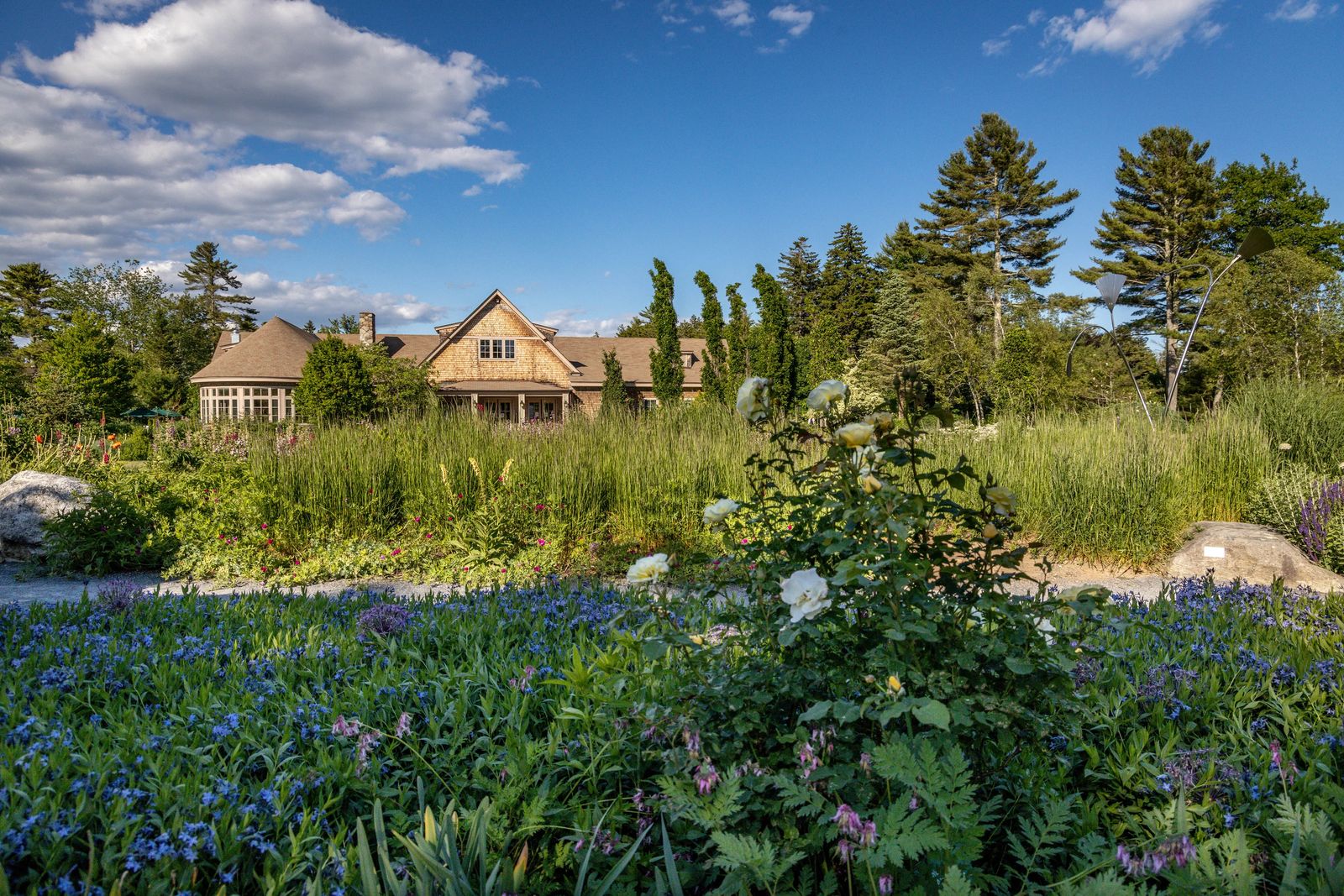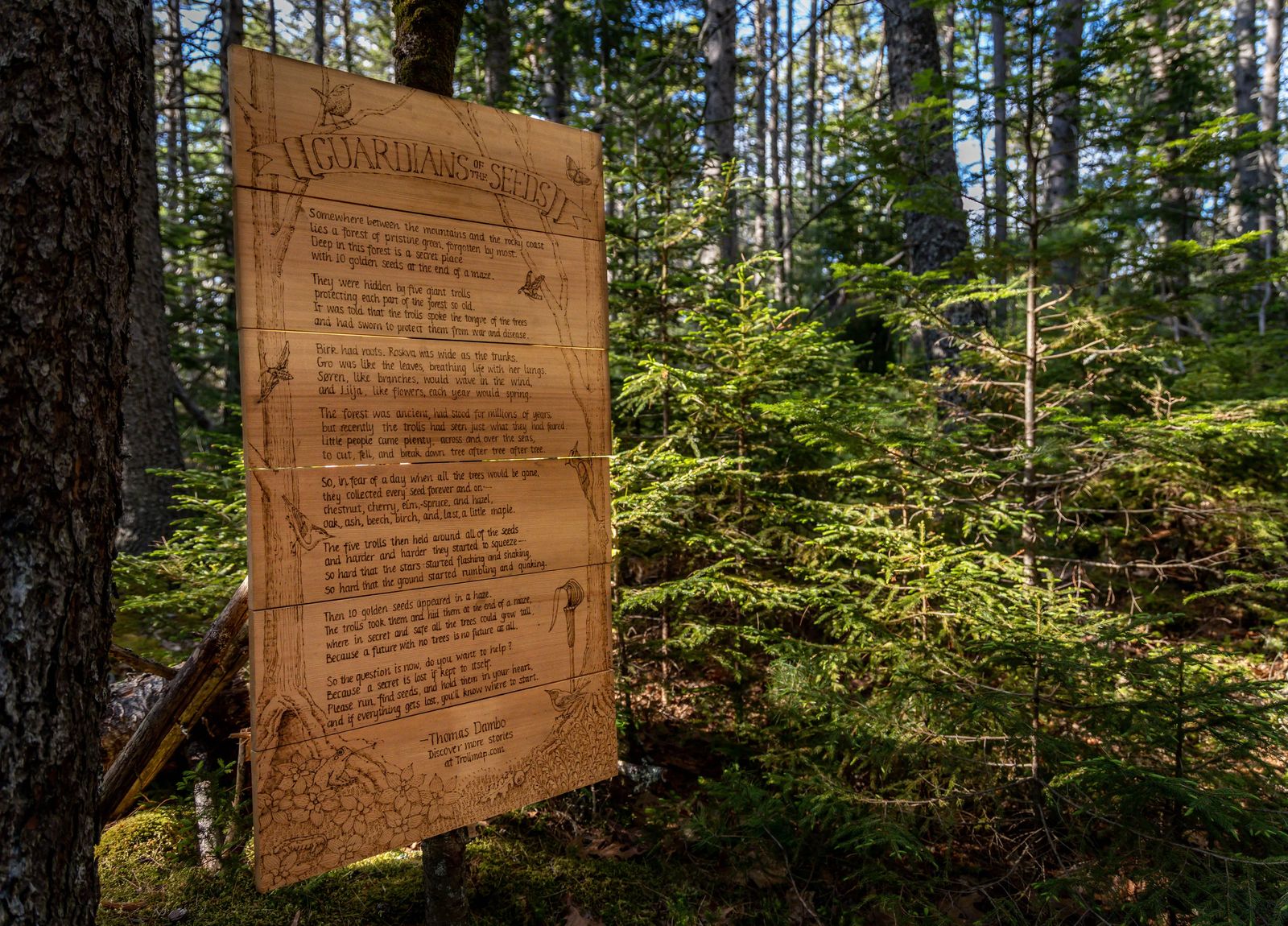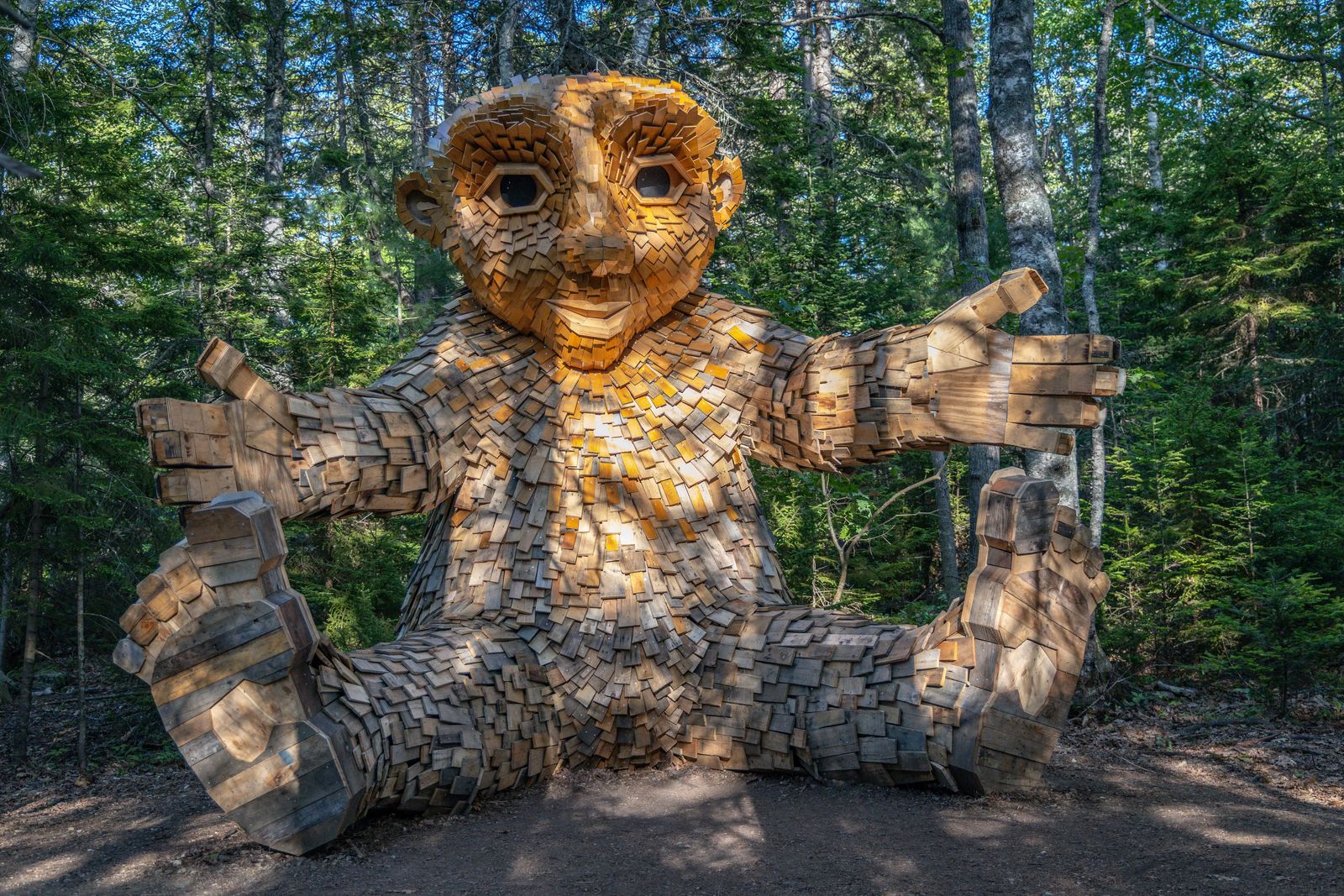 Once you discover where the seeds are hidden, the educational piece, the Henry Wadsworth Longfellow poem and the peaceful place by the river really kind of made me emotional. It was so peaceful, and I hold such a special place in my heart for nature because it was always the place I would go as a kid growing up to feel at peace and feel safe. So being able to see such a big company on the East Coast put so much effort into an interactive and educational tool for everyone to enjoy, young and old - it really got to me.
I was also able to meet some volunteers that helped put one of the trolls together. They were the nicest couple that truly had the most beautiful souls. It really spoke volumes about the love and forethought that went into this installment.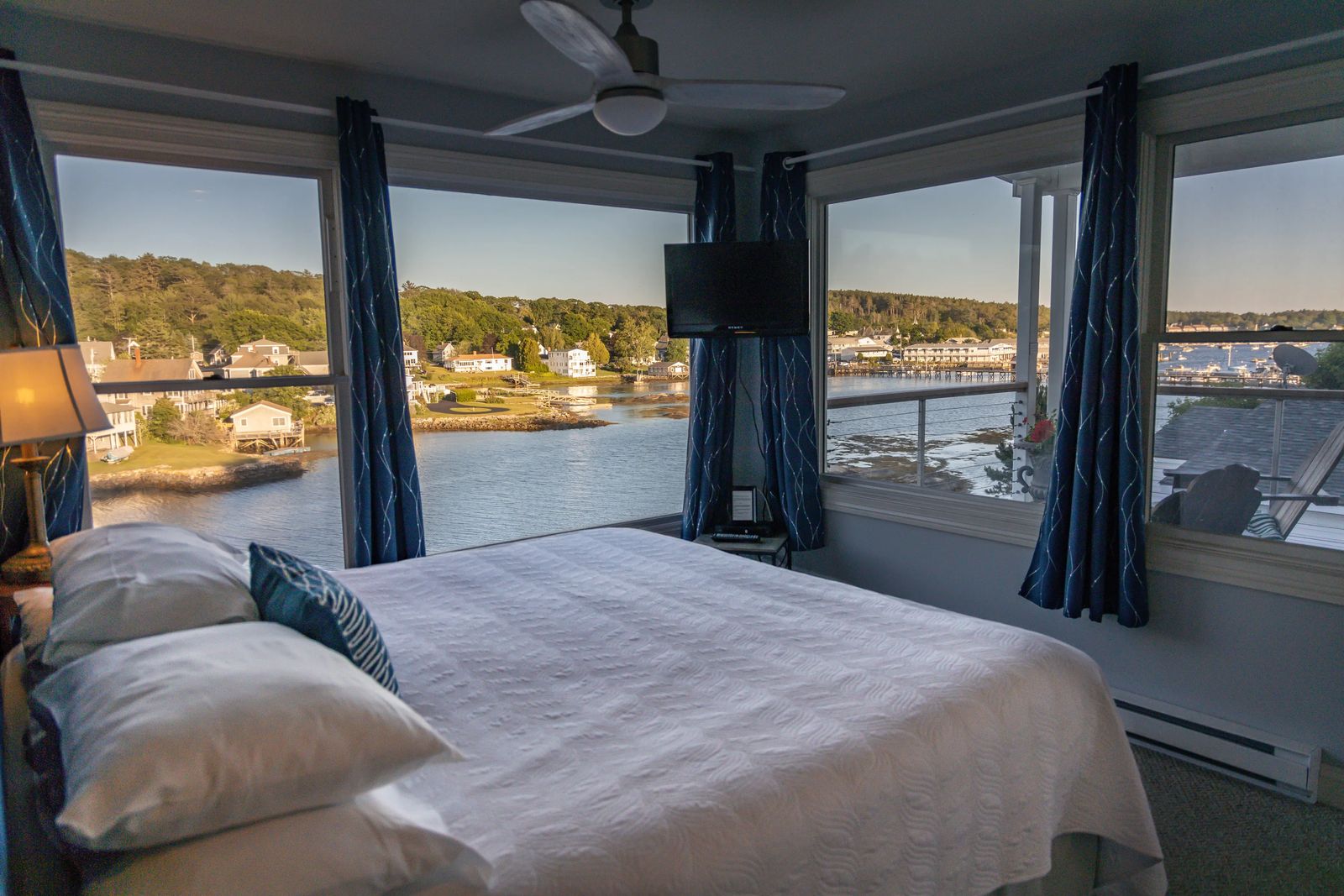 Harborage Inn at BoothBay
Not only were the gardens absolutely gorgeous, it was such an incredible feeling to arrive at Harborage Inn on Boothbay with a HOT TUB that overlooked the water! There is parking and A LOT of stairs, but the staff are more than happy to bring your suitcases up and down the stairs for you. Really the loveliest couple run this Bed and Breakfast hotel.
The room......it was at the top and had 2 complete walls that were windows to the outside, right at the end of the hallway so NO ONE was walking by my room to get to theirs. You could see the twinkling of lights at night, open the windows to let the sea breeze in on the warm summer nights, and then hear the lapping of the bay waves against the rocks.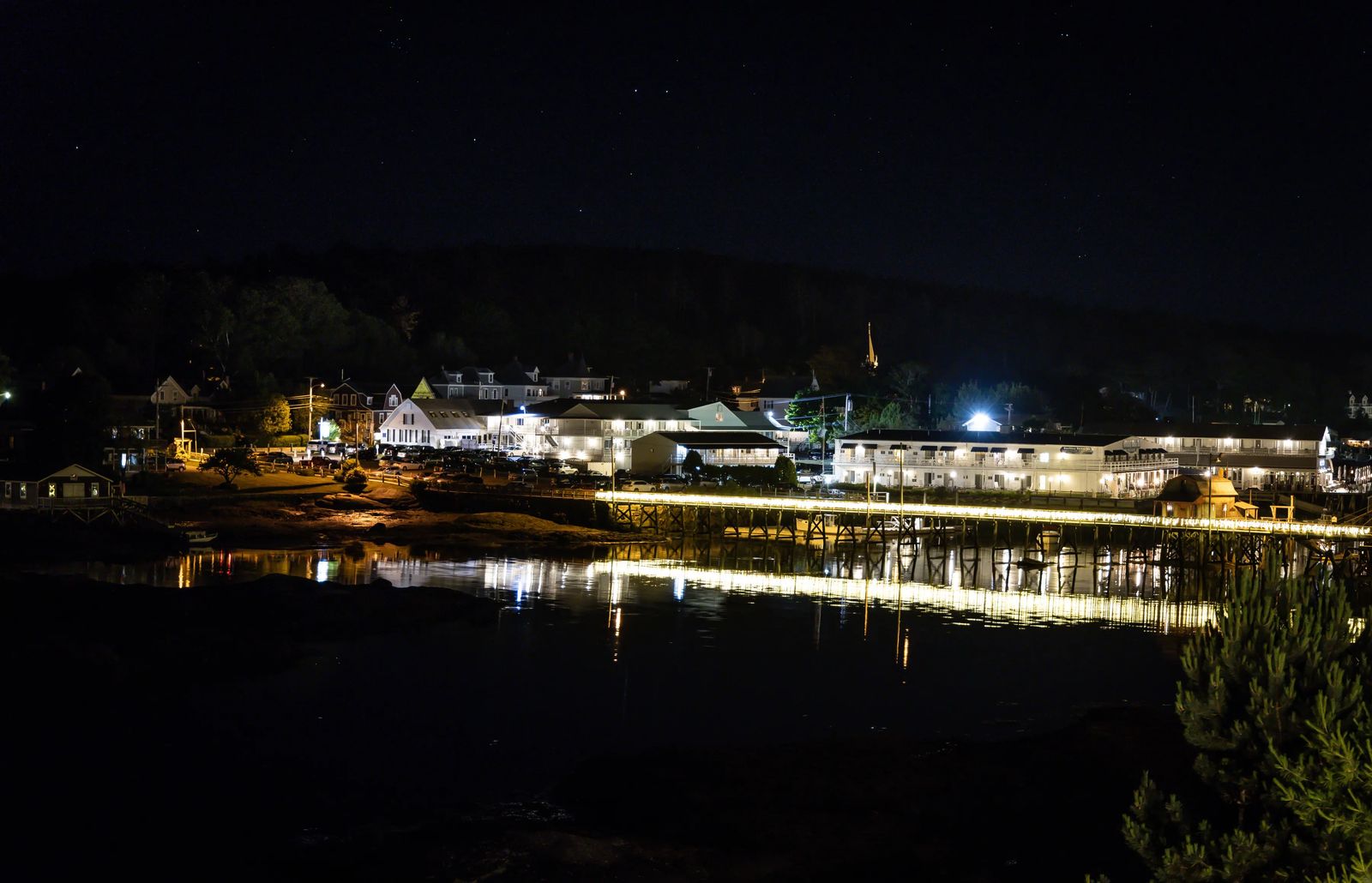 The hot tub was a steamy 102F and I asked the host if she had some sleepy time tea for me. I had had a really terrible experience with my rental car company (Dollar Rental) giving me a car that someone had smoked in, which caused me to have an Asthma attack while on the freeway. Their office was closed, I nearly missed my appointment time at the Botanical Gardens because of all this fiasco. Then was running around the Garden trying to get the content I needed to write this article and get the video I needed.
Needless to say, I needed something to help me calm down before I was going to be able to sleep that night. This SWEET pregnant woman, brought out a fresh cup of steeped Sleepy Time Tea, with fresh lemon, a bit of milk and two sugars so I could sip it while in the hot tub. NO ONE came to the hot tub with me, the robes were large and cozy. I nearly cried when she sat the cup down and smiled at me, and said, "I hope you can find a little peace and relaxation at our haven here tonight". I thanked her profusely and then after wiping the mist from the eyes sipped my tea, let it warm me on the inside and the hot tub forced my muscles to relax enough to be able to climb back up to my room to go to bed.
As I came back in my room, there was a tea kettle, more milk and sugar and my options for breakfast had already been whisked away.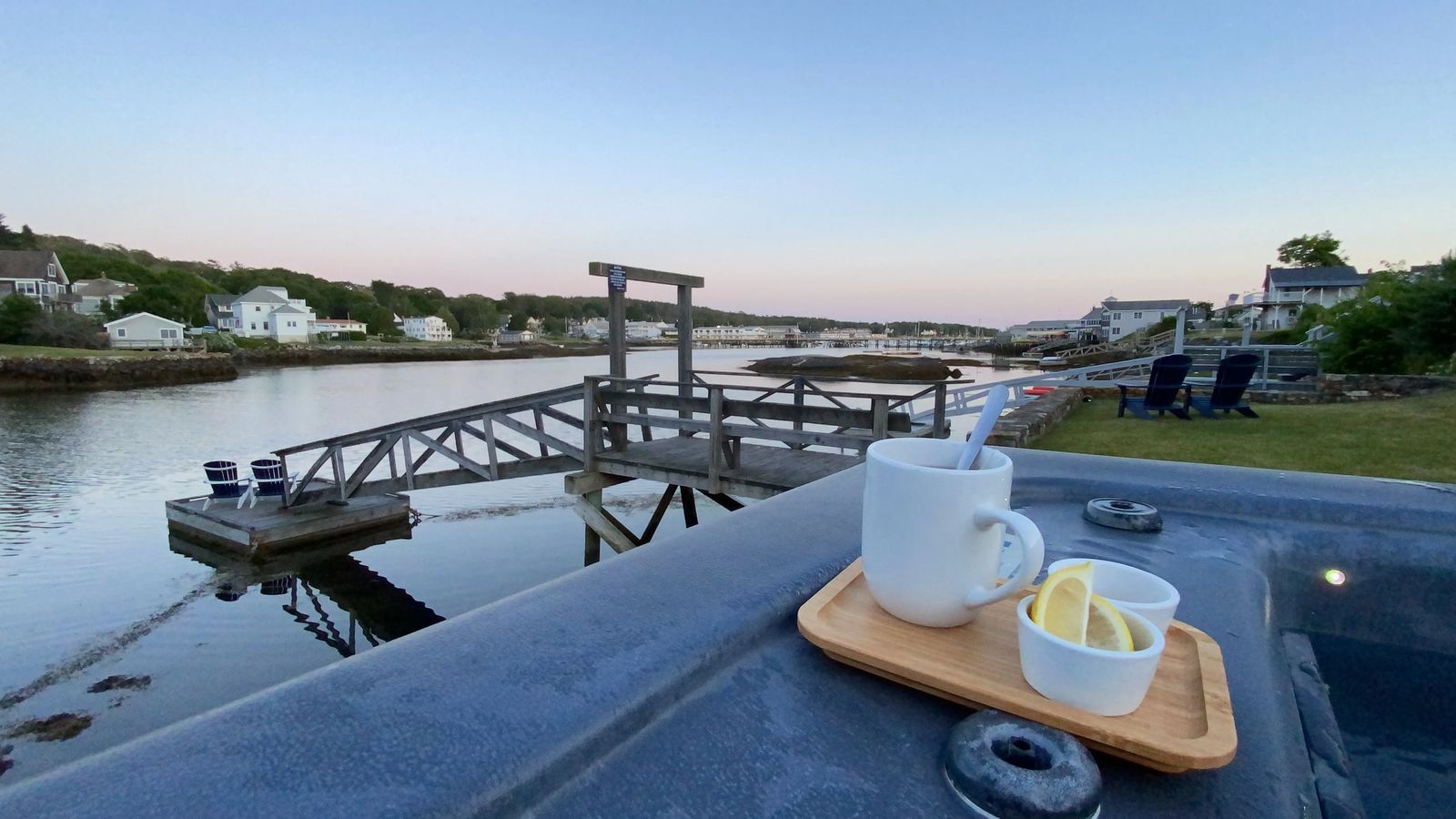 I slept so peacefully that night, with no muscle pains, no bad dreams from stress and was truly truly gutted I only had one night there. After getting ready and refreshed there was a timely knock on the door and they had brought me a breakfast spread fit for a QUEEN! There were two options per room, and they saw I had scribbled one of my options out and chose a different one, so they brought them both figuring WHY NOT!
If I could choose a happy place to always visit when life gets stressful, this place would be my NUMBER ONE place to go.
Portland Maine
There is SOOOO much to see and do in Portland honestly. You could spend a whole week just walking around the historical old town of Portland trying all the delicious foodie treats. Since we all, regrettably, have time limits when visiting a place that we don't call home, I would suggest taking a few key tours while in the Portland area to get your feet wet. Well not really get your feet actually wet, but introduce you to the local flavors, history, and the way of the sea life that Mainers live year round.
The first tour I took was with Maine Foodie Tours with a cute man called Gason (yes it is with a G). He was a big HAM when it came to telling jovial stories from his childhood growing up in Maine. He revealed us in stories of mishaps and mayhem, how the city has improved the pollution in its harbor, effects of Gentrification and rising housing prices. Then introduced us to the history behind some of the oldest pubs, bars, and drinks in town. A few of my favorites along the tour was at Gilbert's Chowder House with the Seafood Chowder, then Andy's Pub with the Stout Beer and Haddock Tacos, and McGritty's for the Blueberry Beer and the classic Maine Lobster Roll. (Be sure to bring a cash tip at the end for your guide).
Then it was on to the Portland Discovery Tours right on the Harbor. I took the Trolley Tour with the Portland Head Lighthouse. Our guide on this 18th century mode of transportation had a LOT of energy, was hilarious and told us a lot of tidbits about Maine, its history and contributions to trade, industry, rising from the ashes (Maine burned down 4 times), and then the significant figures from history that Maine claims as their own.
Visiting the Portland Head Lighthouse was really amazing, it is one of the few lighthouses you can actually still walk up to. There is a lot of history in the lighthouses of Maine, and I personally still feel a lot of romanticism that surrounds them.
Kennebunkport Maine
This adorable coastal Maine town was settled in the 1600's and was a huge ship building Mecca. Ships lined the rivers for miles. There are lots of cute shops, whale watching excursions (although the ships do look a bit crowded), it has a blowing cave and spouting rock and hosts a few famous people here.
Every year former President George W Bush and his family along with all their secret service agents come for a retreat. There is also the White House, farmers markets in the summer, and the sprawling beach. There are lots of people that Kayak the area with plenty of spots to bird watch.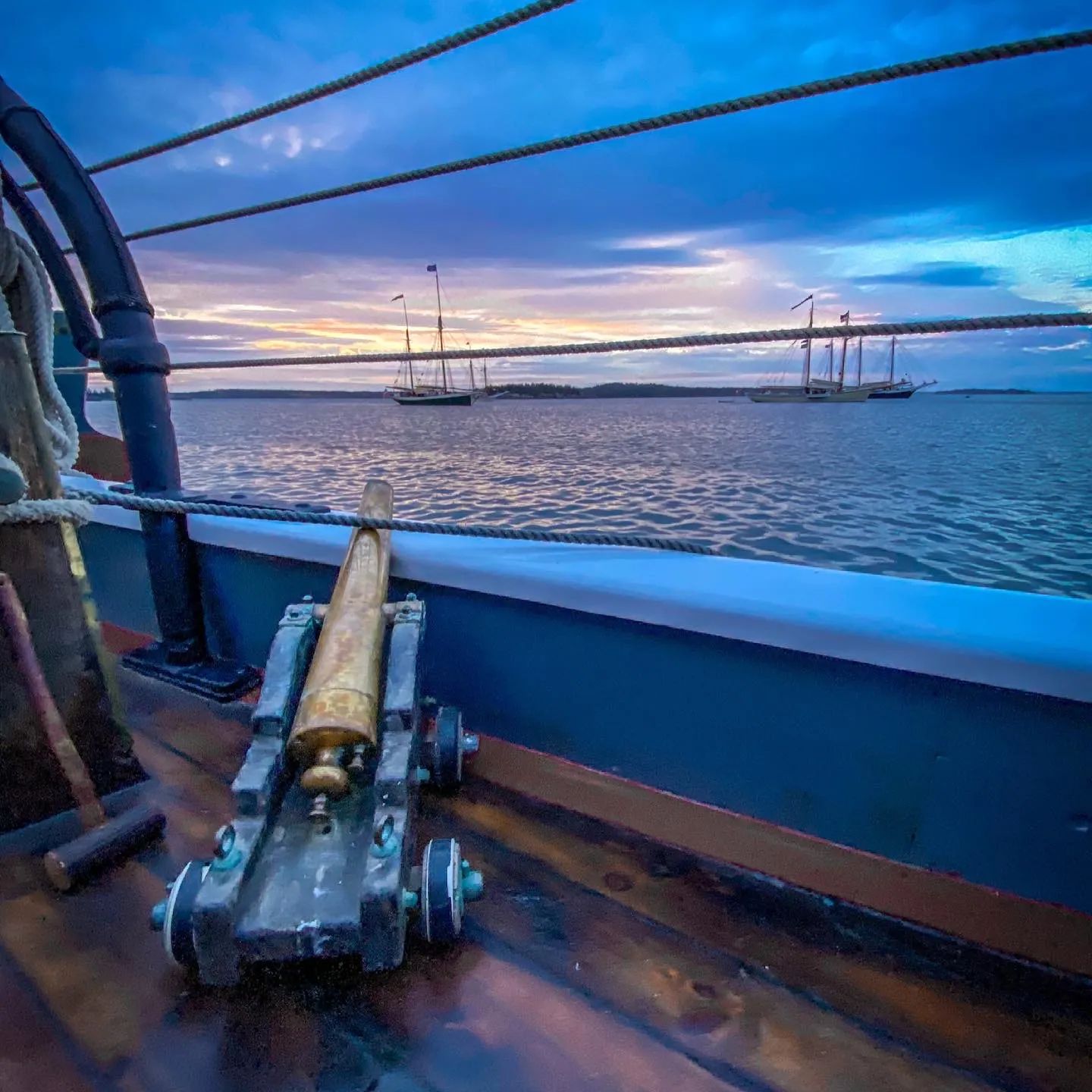 Ending the Trip And Takeaways
No matter what coastal town that you end up visiting in Maine, I guarantee that you will walk away from this trip feeling relaxed and infused with good food in the belly. The people of Maine are kinda, welcoming, and love to chat with anyone willing to listen. Walking into any restaurant in the smaller towns be prepared to be adopted as temporary family.
The colors, sailings, and animal sightings are great in the summer. Cozy winter cabins, skiing, and lots and lots of yummy food.
Have you visited some of the other cities along the Maine Coast? Which one was your favorite? Let me know in the comments below :)
As always, happy travels, happy tales and see you in the next video and article.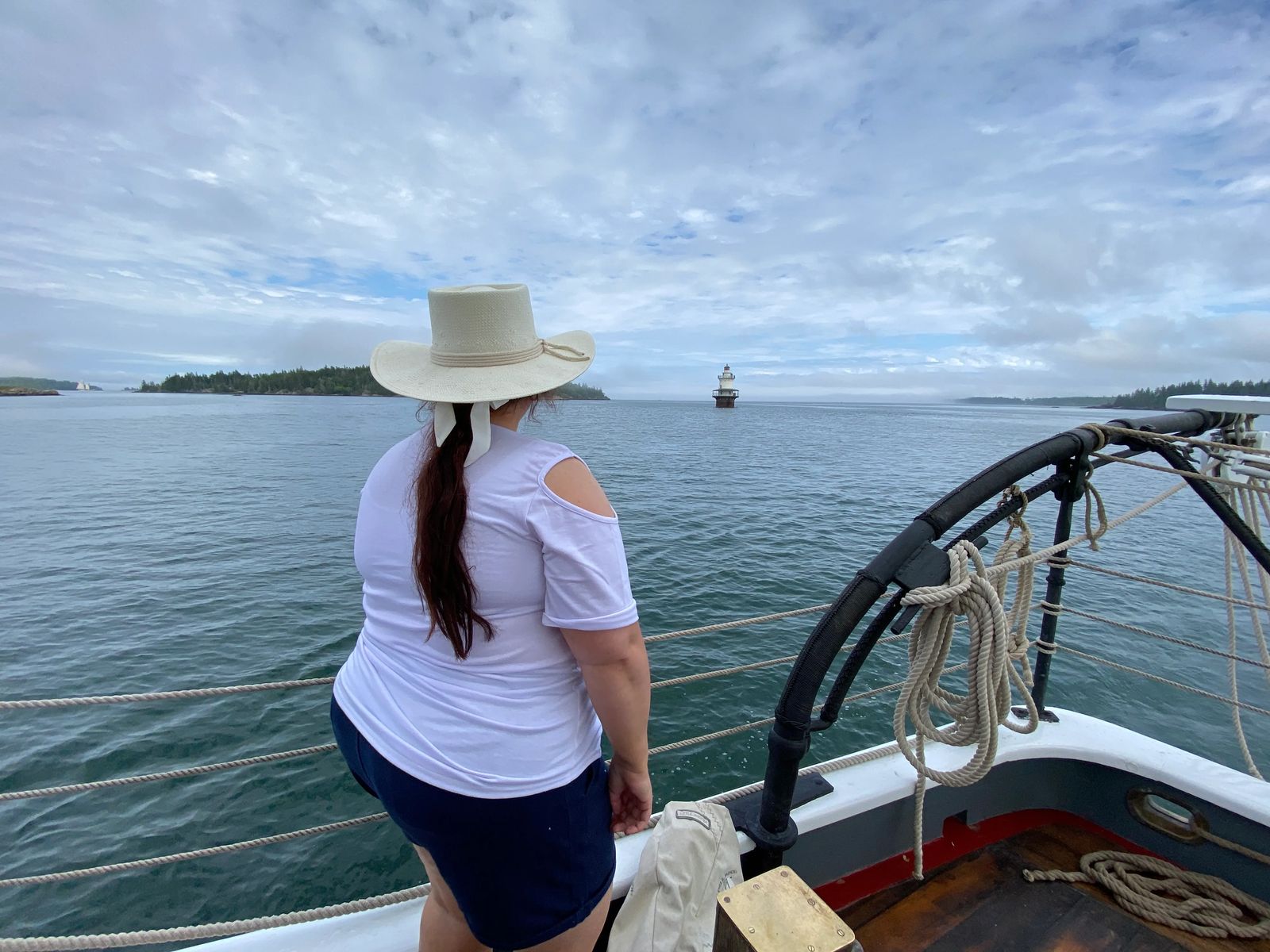 Map of Places To Visit In Maine
Latest Articles On Culture Trekking