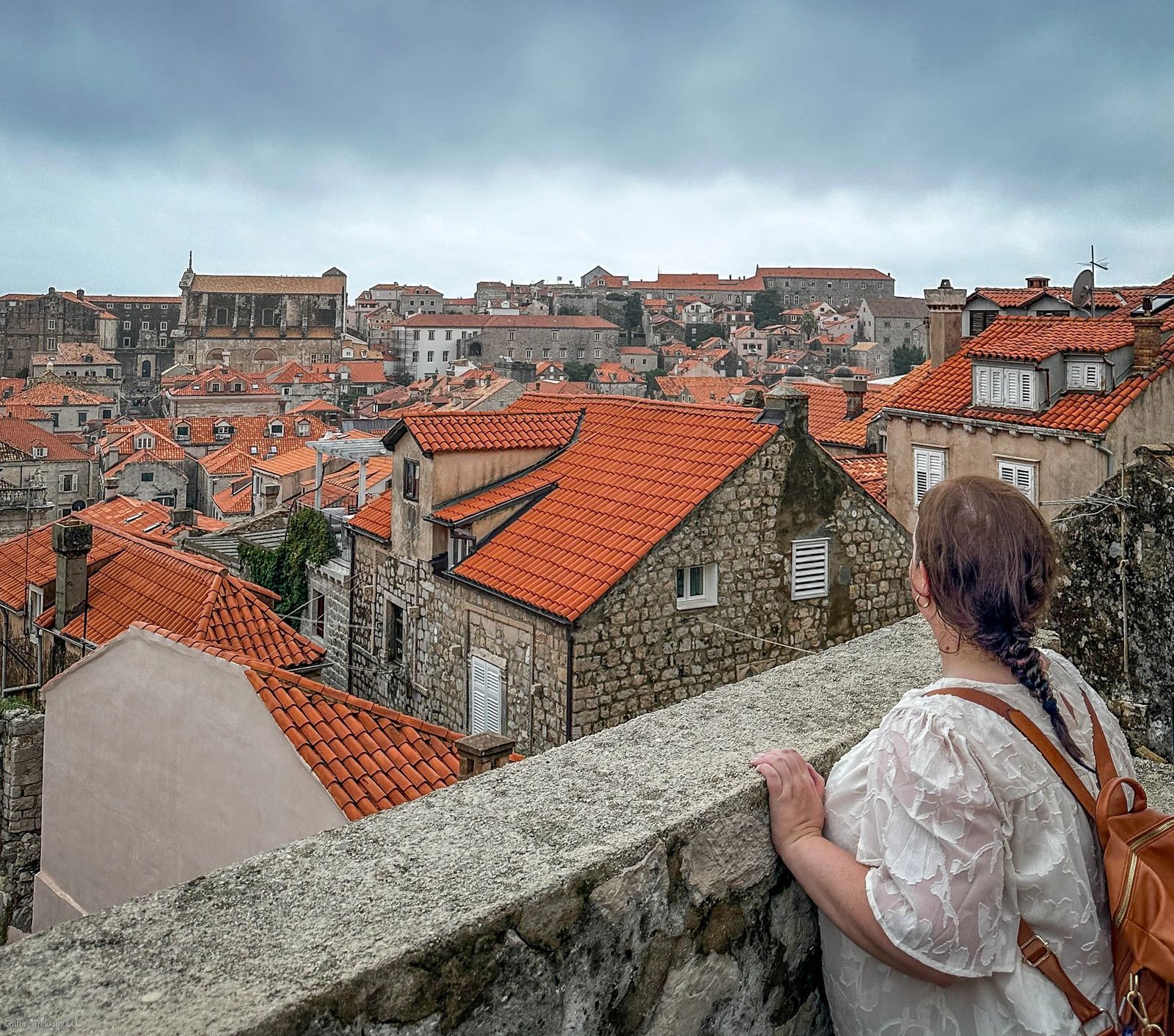 Things To Know Before Visiting Dubrovnik
Every city has its quirks and Dubrovnik is no exception, there are a few things to know before visiting Dubrovnik though. I'll be going over how safe Dubrovnik is, how to save money, how to not get a massive fine for something normal to do in the USA, parking in Dubrovnik, how many days to spend in Dubrovnik and more.
Make sure to check out my other articles on Dubrovnik where I discuss if visiting Dubrovnik is worth it, the ultimate city walls detailed tour complete with a hand drawn map (by yours truly). I also have two different itineraries for those with only 48 hours in Dubrovnik and those who want to see it all in Dubrovnik.
I visited Dubrovnik in October 2022, and updated this article in 2023 to ensure you have the most accurate information available to plan your grand adventure.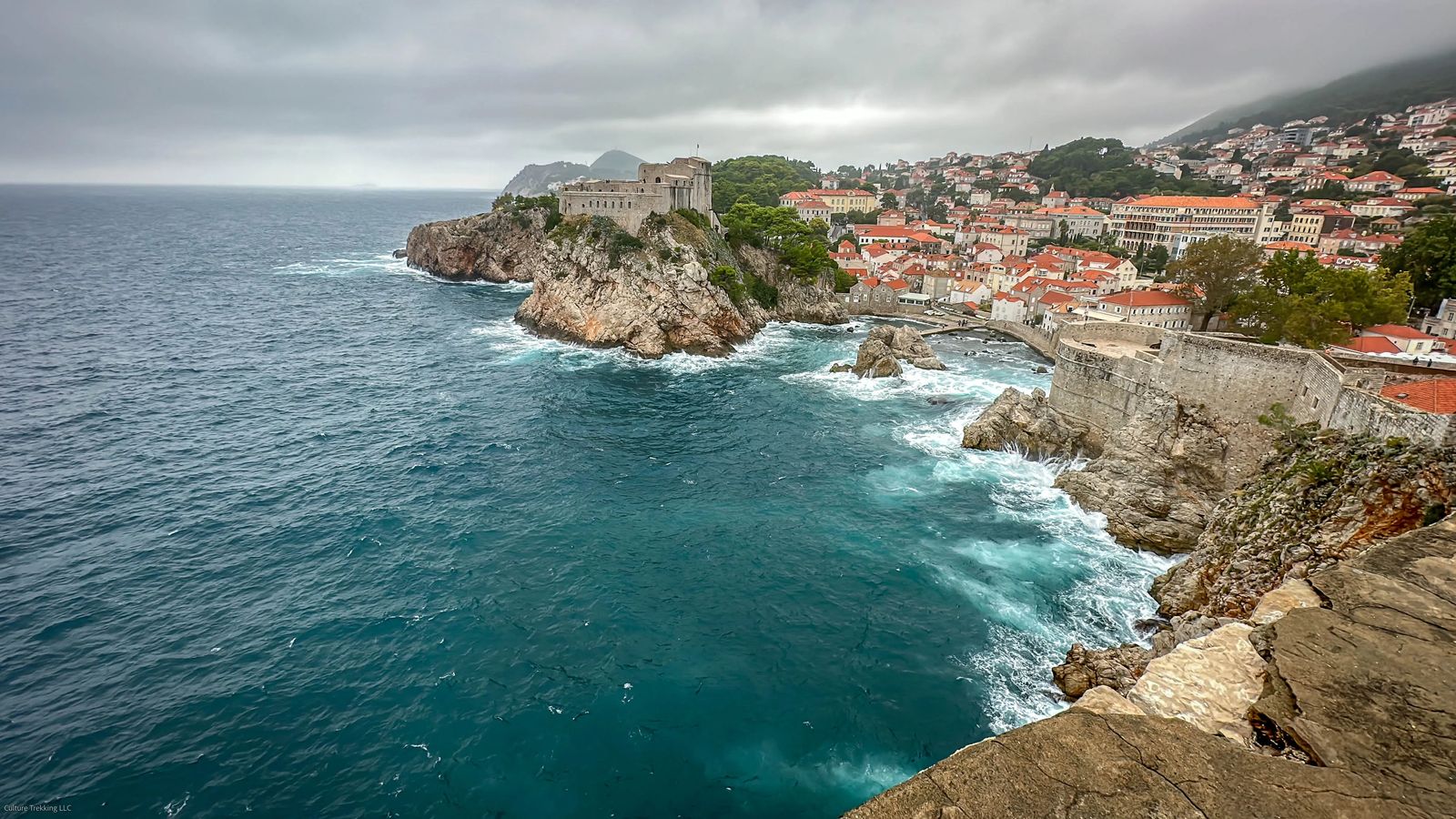 How Many Days Should I Take In Dubrovnik
While you can see the City Walls and Old Town in one day, taking two or three days is the most ideal situation when visiting Dubrovnik. We spent three days there when visiting and still felt like it wasn't quite enough time. Our first day was spent arriving in Dubrovnik, catching up on jet lag, and visiting Banje Beach for Sunset. The next day was exploring Dubrovnik Old Town, check out my article on BEST things to see in Dubrovnik in 48 hours for a detailed itinerary.
Outside the pebble beaches, old town, and cable car to Mount Srd, there are day trips to Kotor, Split, Kravica Falls, the Blue Cave, and Island hopping on a Catamaran. Really you could spend an entire week here and see something new every day. The price point I think is what drives people to only stay for a short period of time.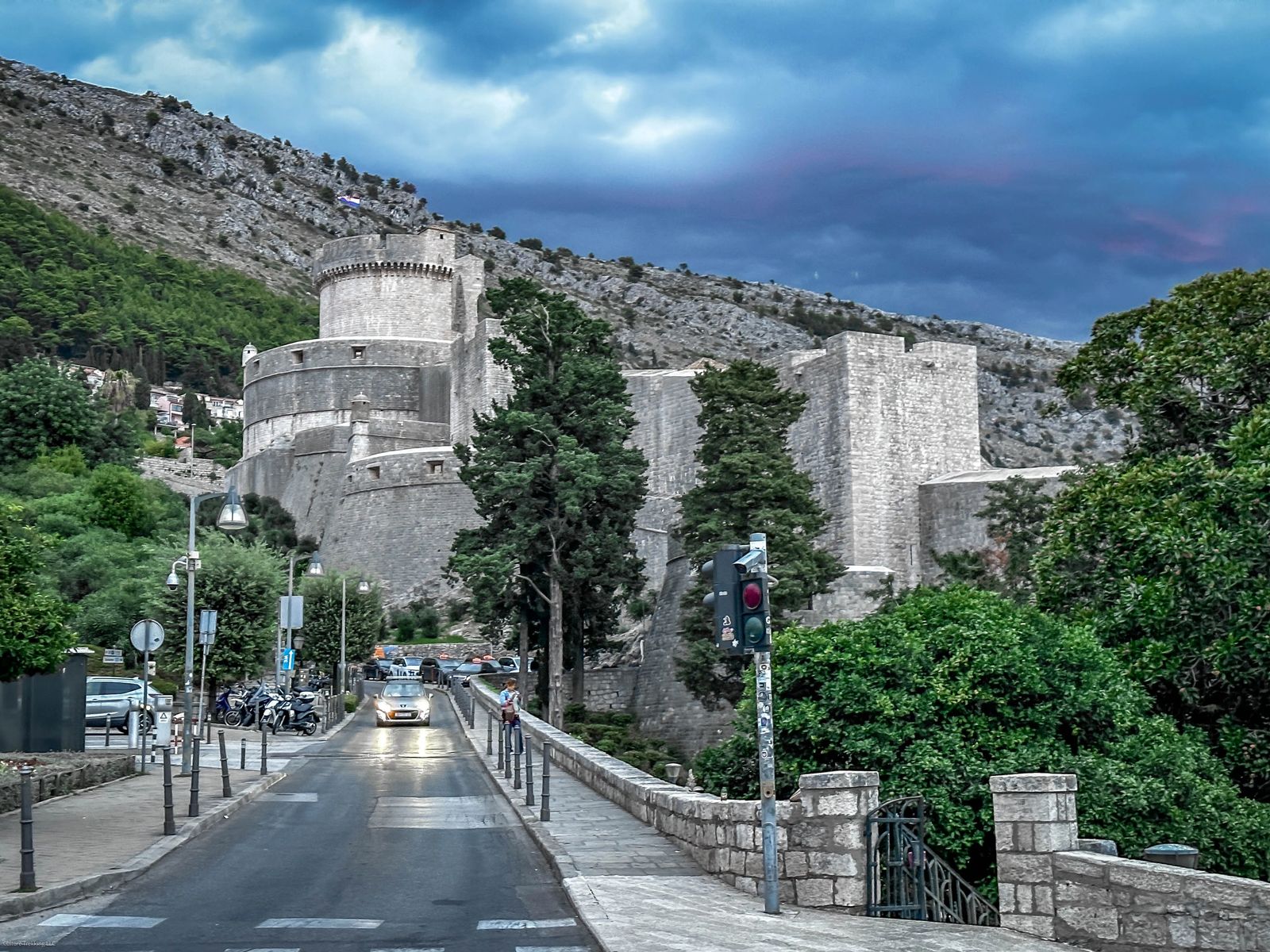 There is more to see than just Old Town
Take a visit outside the walled city to Gruz Bay to see the fish markets. Visit Lokrum Island where you can sit on the real Game of Thrones, Iron Throne. See the National Forest park on Jljet Island. Try a winery on Peljesac Peninsula and discover folklore on the Konavle Valley.
The Red History Museum will provide insight into the time when Yugoslavia was still a country. Pair that with a visit to the War Photo Museum that addresses and exposes the realities of war and those who truly suffer because of it.
Croatia has over 1000 islands along its coast and is the reason it is called the Dalmatian coastline because on a map the islands look like spots on a Dalmatian dog. I highly suggest trying to take an island hopping tour. You also have plenty of beaches, exceptional scuba diving, kayaking.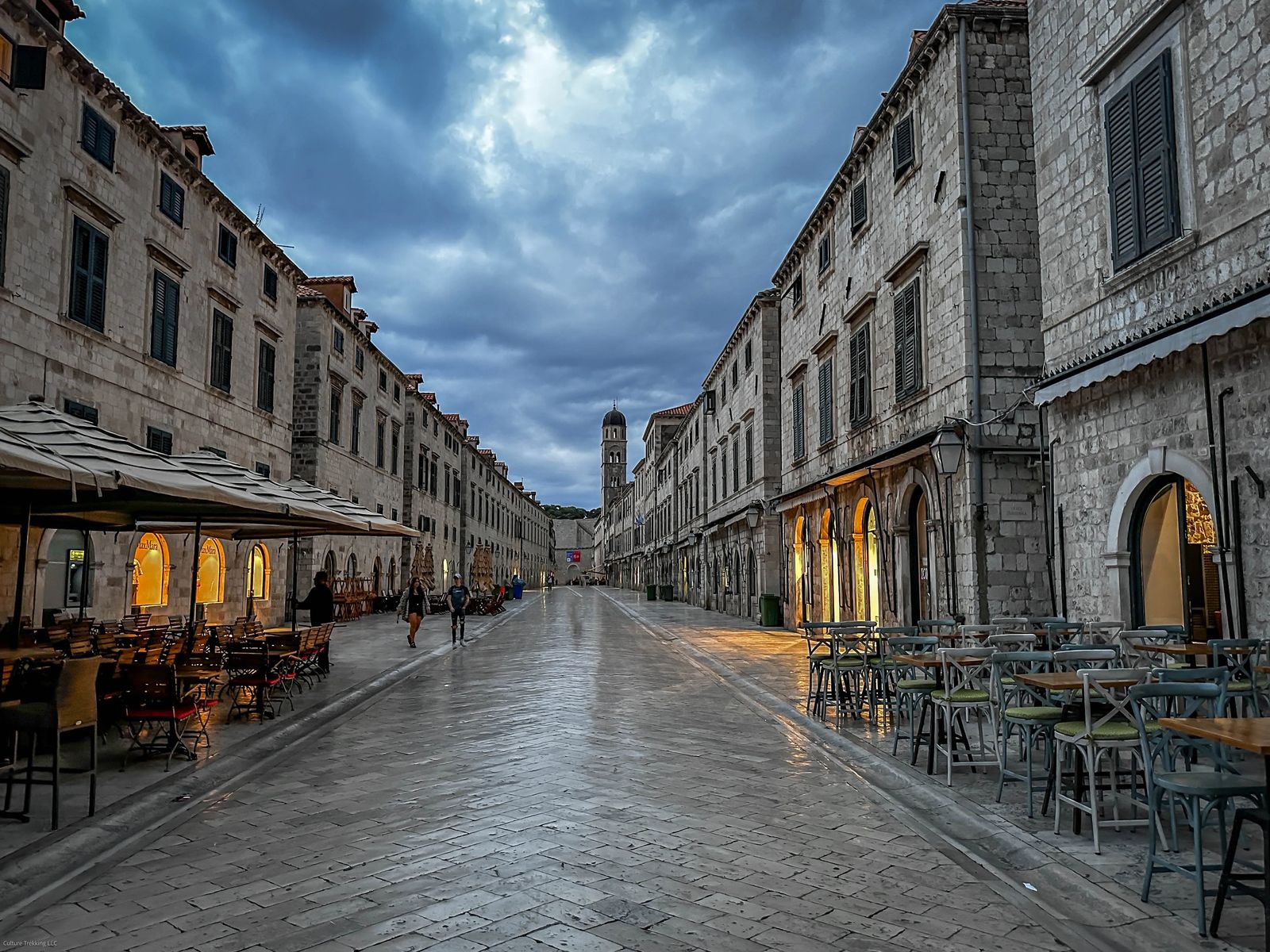 Dubrovnik is EXPENSIVE - Here is how to save money
Get the Dubrovnik Pass if you are planning on visiting more than just the city walls it is WELL worth the effort. You can get the pass here, and it includes all the major Dubrovnik attractions (other than the funicular). They have a one day, three day, or a week pass that will allow you entrance into each location at least once.
For hotels, we stayed in Sacara Palace via booking.com but were also there during the off season. A two day stay inside the city walls, right across from the Dubrovnik Cathedral was about $550 for 3 nights in 2022. If you want to use points, there are a few hotels right outside the city walls you could use points to stay at as well. I would suggest trying to visit in the off season, make sure your accommodation has air conditioning if you are visiting in the summer. If you have bad joints, then make sure your accommodation also has elevators because the old city may not have them (our accommodation didn't).
If you are on a tight budget, then grab some breakfast items and snacks at Pemo Market (find it on the way to the War Photo Museum near Pile Gate). You can also grab some fresh fruit at the farmers market as well. You can find the Farmers Market across from Sponza Palace down one of the alleyways.
Bring instant coffee and tea yourself, a small espresso will run you about $8 - $10 and the service is quite slow - so just be prepared. I got some single serve packets of chai latte and just had that most mornings - it was PERFECT, especially when I would wake up so early from being jet lagged and most coffee places don't open til mid morning here.
There are free walking tours available in Dubrovnik if you are wanting a bit more depth and meaning to your visit, or just take a gander at my articles (see below) and read up before you go.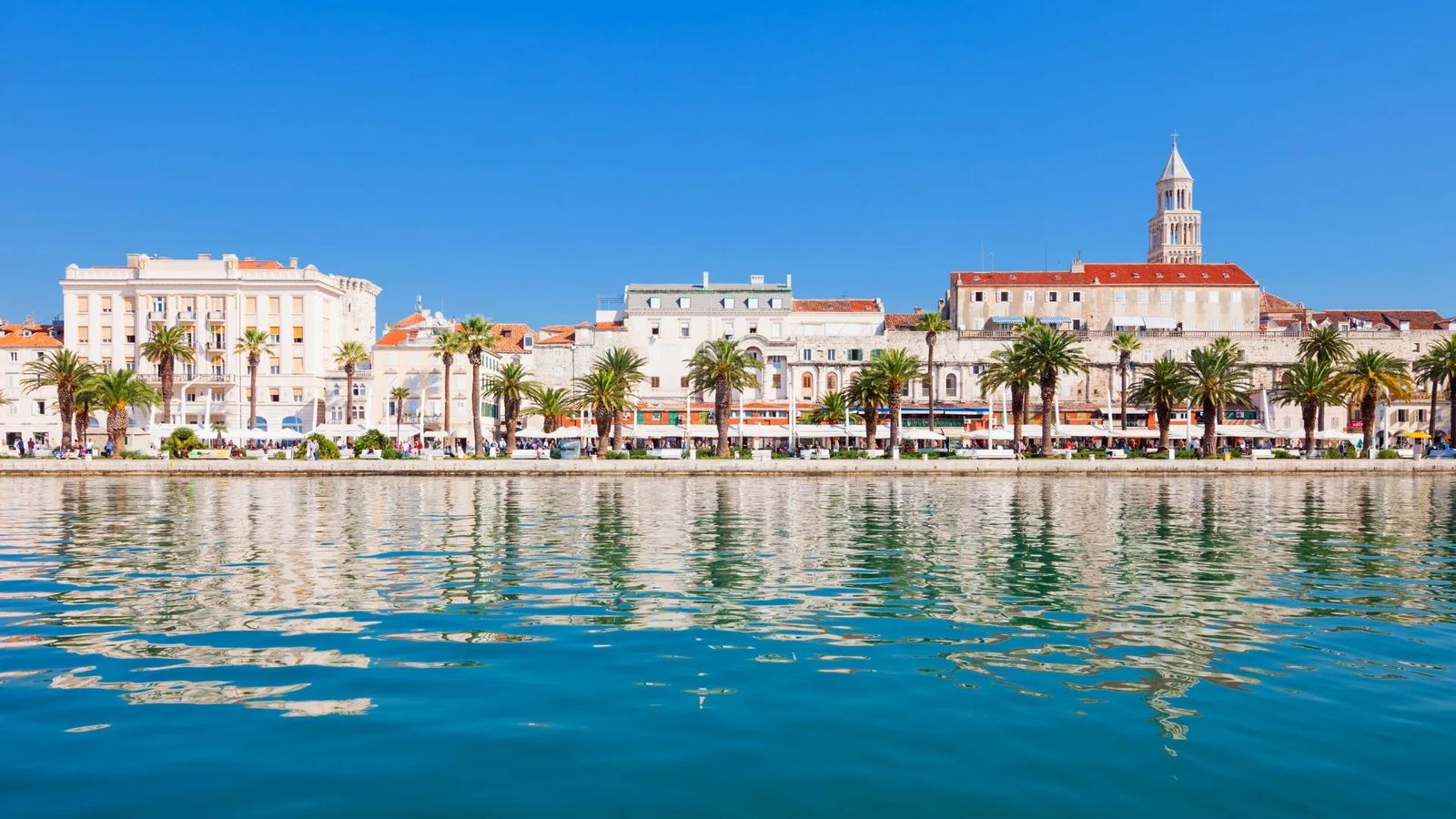 To Get from Dubrovnik to Split
In order to get to Split from Dubrovnik, you previously had to cross the Montenegro border. There is now a bridge that connects Dubrovnik to the rest of Croatia so you don't have to cross the border any longer only the bridge.
If there is a major storm and you don't want to cross the bridge, or you are renting a car they the long way to Split will require a border crossing. This means that if you are going in a car (rental car or a tour), you have to have a green insurance card in order to enter for the short trip across the country of Montenegro. Then re-enter Croatia to get to Split. The time at border crossings, depending on traffic can range anywhere from 10 minutes to 4 hours per border.
An easier way to get to Split and avoid the traffic is to take a catamaran (more environmentally friendly) and island hop on your way up to Split.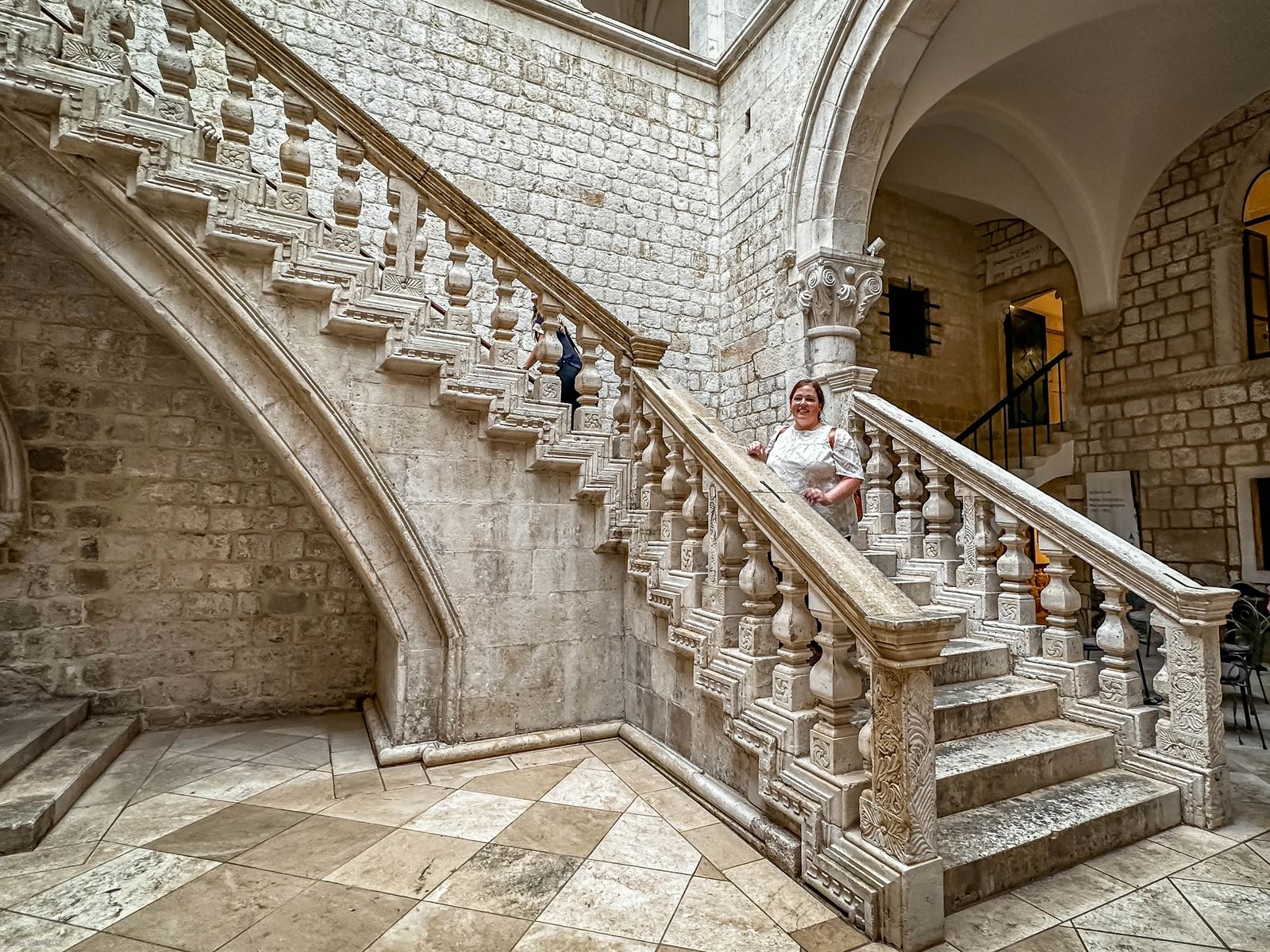 Dress Modestly, Or Get A $150 Fine
There are a lot of conservative people who live in Dubrovnik, many are deeply religious. It doesn't matter if you agree with the customs or not - you are a visitor so follow the rule of modesty when visiting. If you are caught walking the streets in swimming suits then you may catch yourself with a fine anywhere from $150 to $180.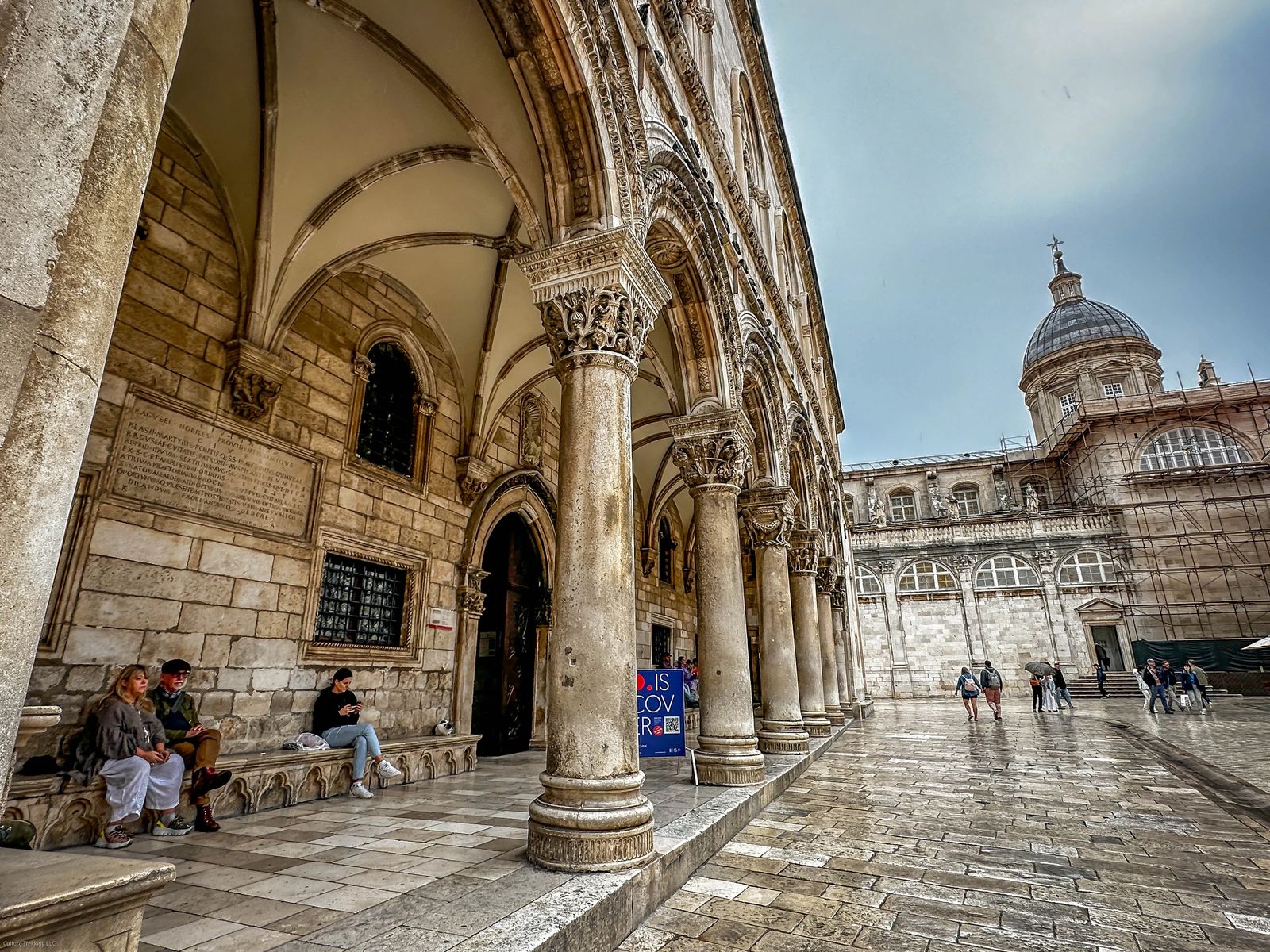 Book in Advance & Cruise Ship Cloggings
Dubrovnik is a HIGHLY popular place to visit, not just for tourists, and Game of Thrones fans, but also for cruise ships. When those ships roll in with 5,000-7,000 passengers, you DO NOT want to find yourself on the Stradun (main walkway) or the City Walls. Opt for something different and off the beaten path.
Additionally, make sure you book in advance, and you look carefully at the number of stairs you will need to climb in order to reach your accommodation. Mount Srd (across from the city) is where a lot of the cheaper accommodation is, however, the stairs to your accommodation can be anywhere from 50 to 850 stairs. The accommodations within the city book up sometimes 6 months in advance, especially the good ones, so book as far in advance as you can.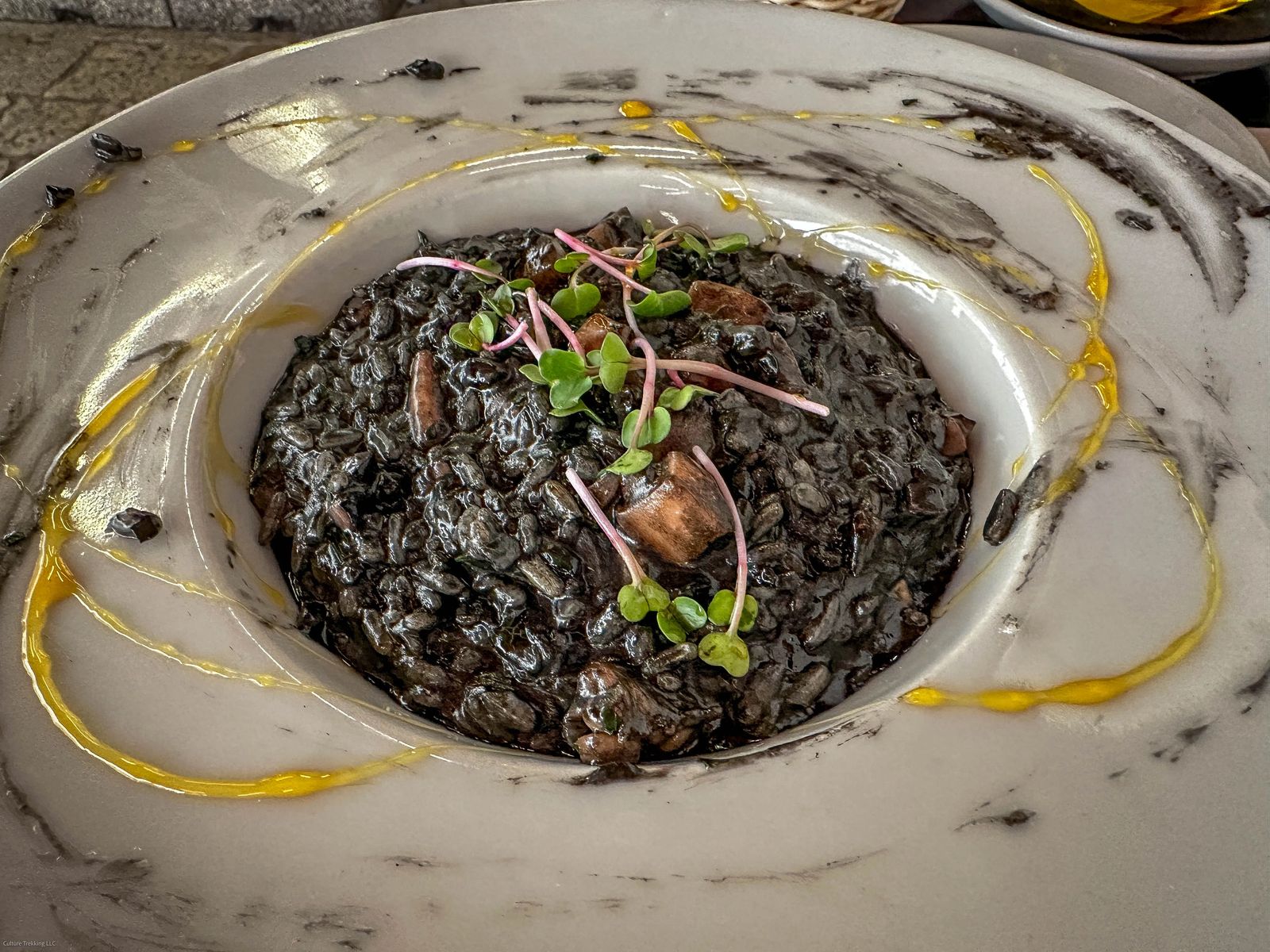 Eating Is Expensive In Dubrovnik
Eating on the main thoroughfares can be extraordinarily expensive, think New York restaurant prices. Even a cup of coffee can be anywhere from $8 to $10 (for a small espresso). My advice is to go up some of the side streets and eat there, book in advance. There aren't street vendors with cheap eats here like there are in New York either.
You can try Pemo Market right off of the Stradun, however, from reviews it seems the locals get a little agitated that tourists come and gobble up the resources meant for locals. Vehicles cannot come into the city walls, so all of the food in the market is brought in by manual labor. Be conscientious and try to walk outside the city walls to get your supplies should you choose to opt for making your own meals in your accommodation.
I would, instead, head to Pemo Market near Loverjenac Fortress just outside the city walls on the West side of the city. You can also try Studenac Market on the east side of the city near the Modern Art Museum. Most of the grocery stores do not close until 10 pm.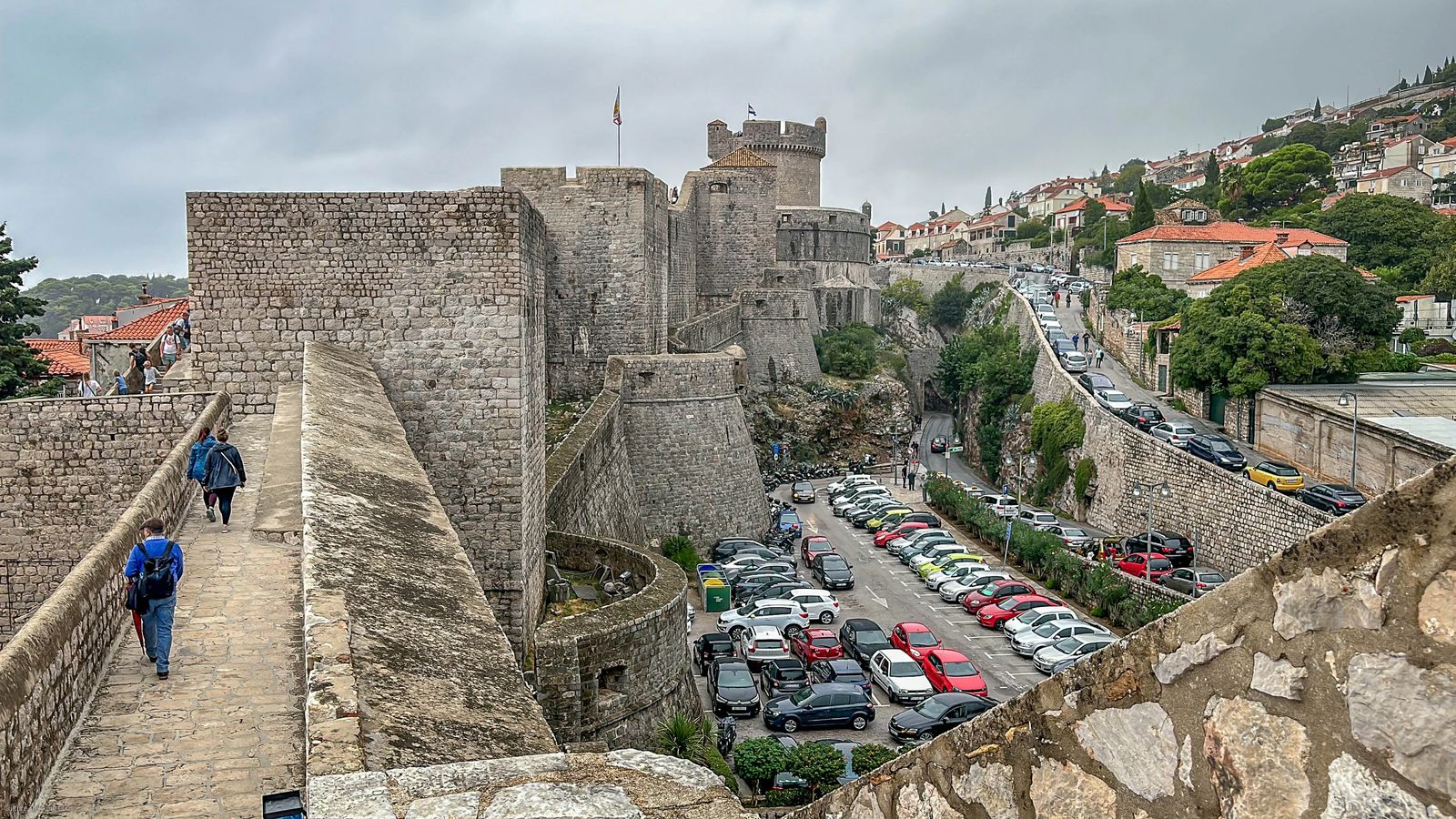 There Is NO PARKING
While there may be a few spots, those are often taken up quickly by locals needing to get to work. There is a great bus system in Dubrovnik, and if you get the Dubrovnik Pass it is included in the price. There is a single land road that leads into town. You don't need a car within the city walls because you can walk the Stradun from one end of the city to the other within 15 minutes.
Accessibility of Dubrovnik
There are a LOT of stairs in the city and on the Mount Srd side of the city outside the walls. If you have mobility issues or are in a wheelchair, you can access the Stradun by the Ploce Gate which is completely accessible. You need to be able to walk up at least 50 stairs with a rail and not feel as if you will faint at the top. Some of the staircases are quite exposed. This includes being able to walk up and down the stairs without major issues.
If you are unable to do the stairs, there is still plenty to see within the city that is still quite flat and accessible. Just make SURE you wear shoes with a good grip on them, because of the hundreds of years of wear and tear on the Stradun (the main walkway) the stones are quite polished and get extraordinarily slick when you walk on them.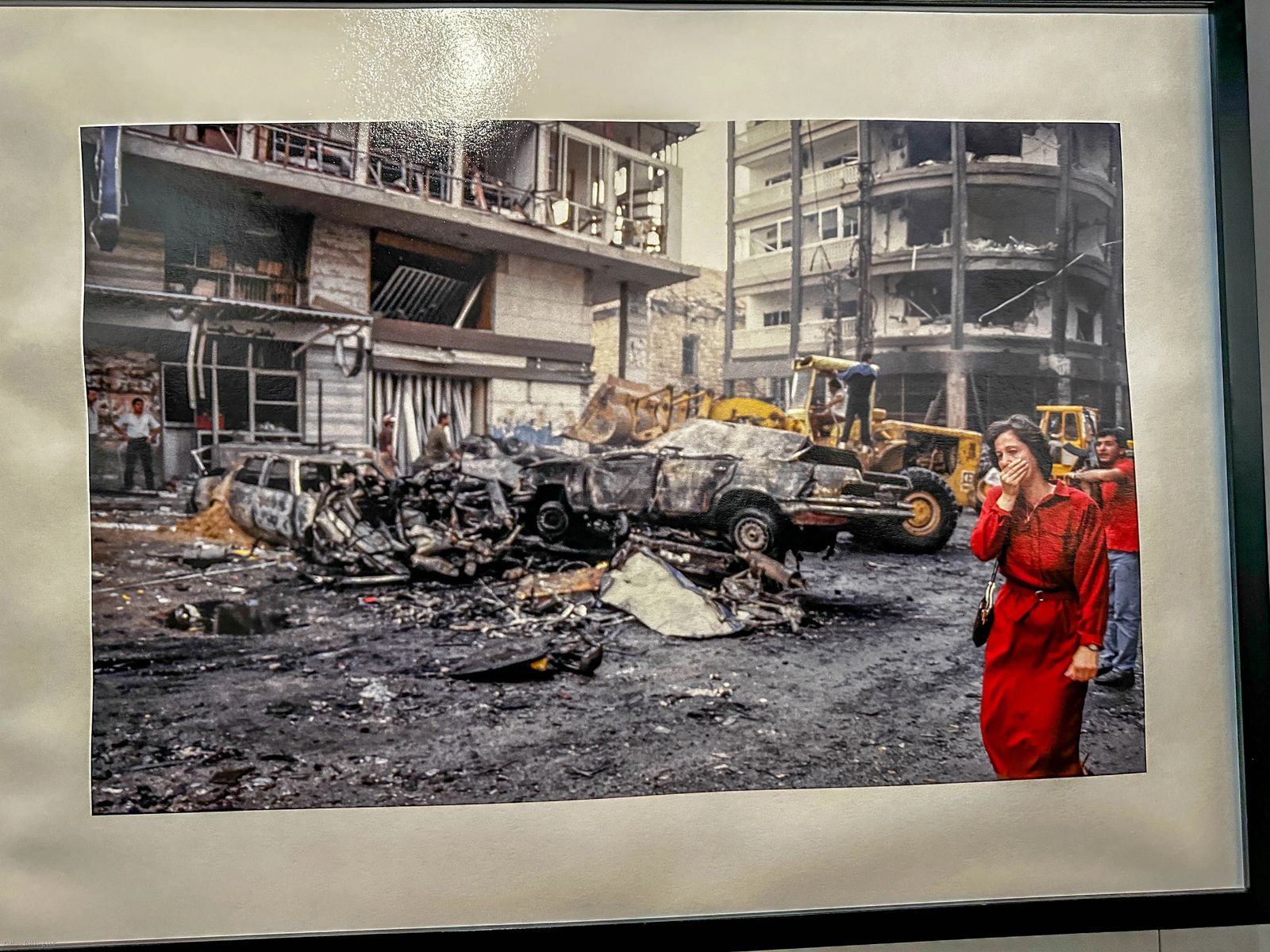 Don't Ask About The War
The people of this city lived during the war, they were left shattered both in their homes and in their hearts. Be mindful and respectful of those feelings by NOT asking about the war. If they bring it up, let them do the talking, acknowledge THEIR feelings, and refrain from giving your opinion - remember, you are a visitor here.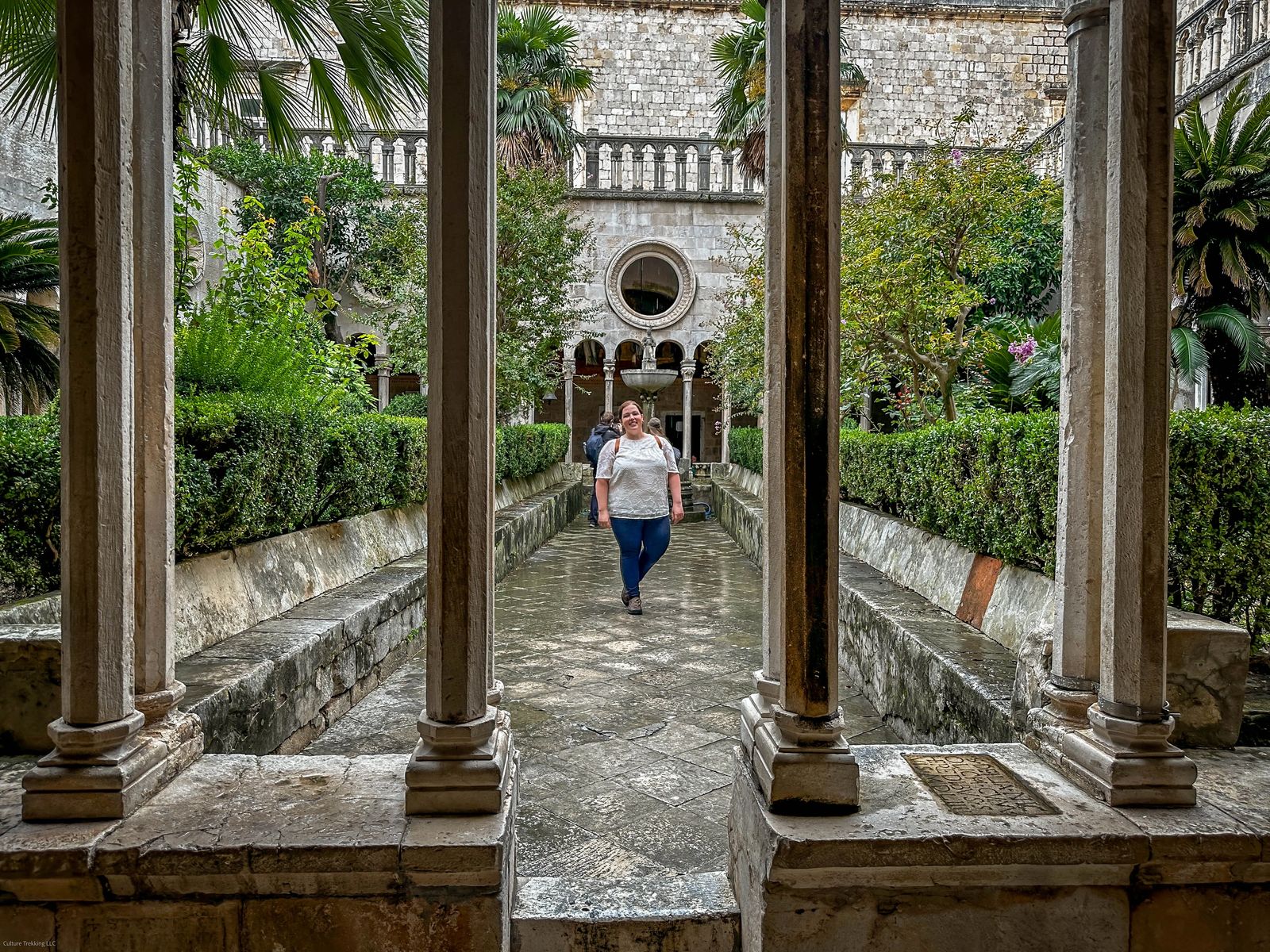 LGBTIQ And Safety for Minorities
Most of Croatia is LGBTQ-friendly, they do have an unofficial gay beach on Lokrum Island, with a gay bar called Milk. However, do not show any public displays of affection, the people in the city are devout Catholics and are still not quite used to those displays yet.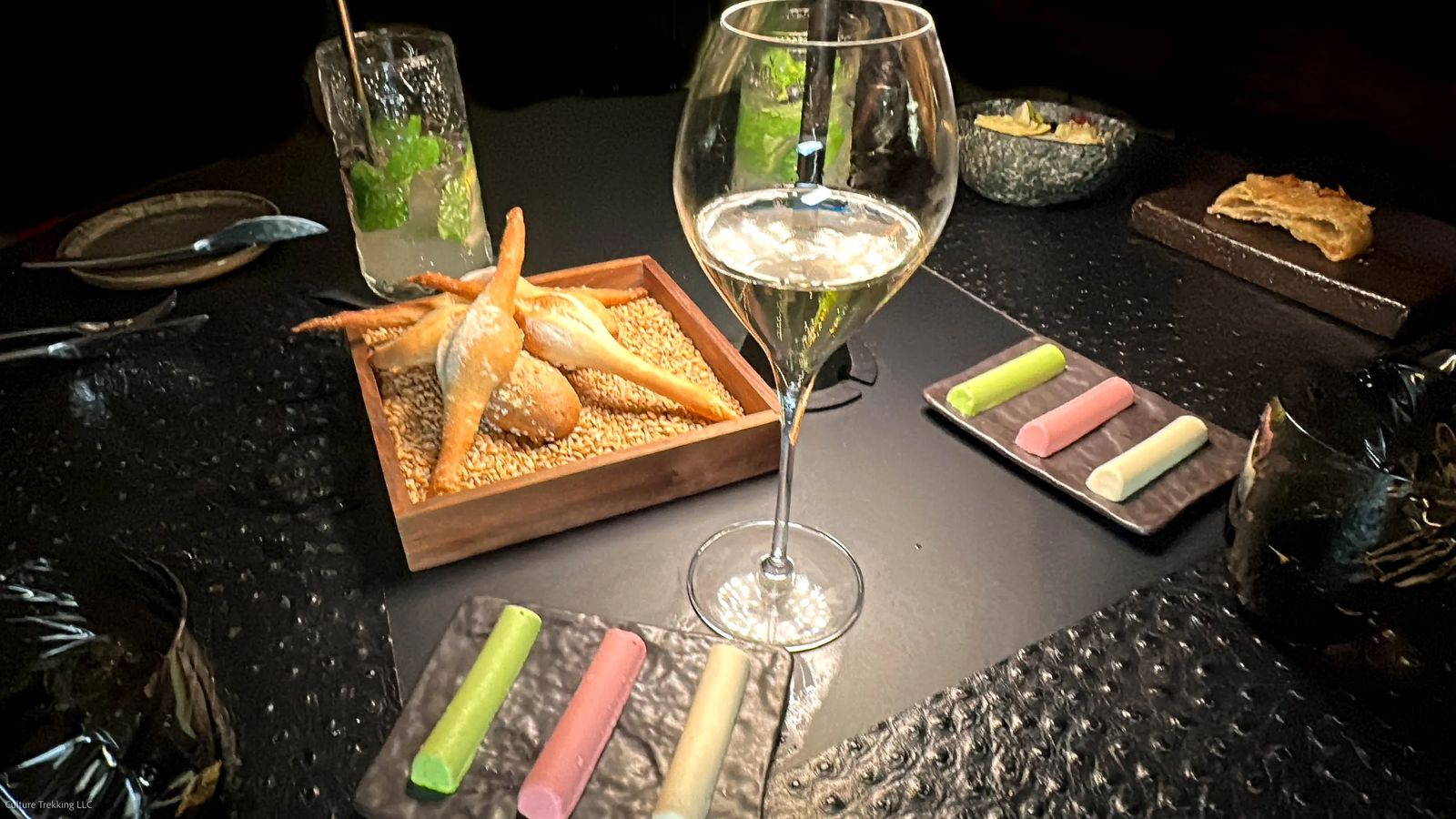 Tipping & Local Currency
While tipping isn't mandatory, it is expected that a 10% tip be left in the local currency. While Croatia is in the EU they still haven't fully adopted the Euro, so have local currency (Kuna) on hand just in case. If you are planning on driving outside the city, the infrastructure isn't super reliable, so make SURE you have small coins and bills to pay for parking. There have been many reports of ATMs and Parking Pay Meters eating the ATM cards of unsuspecting tourists.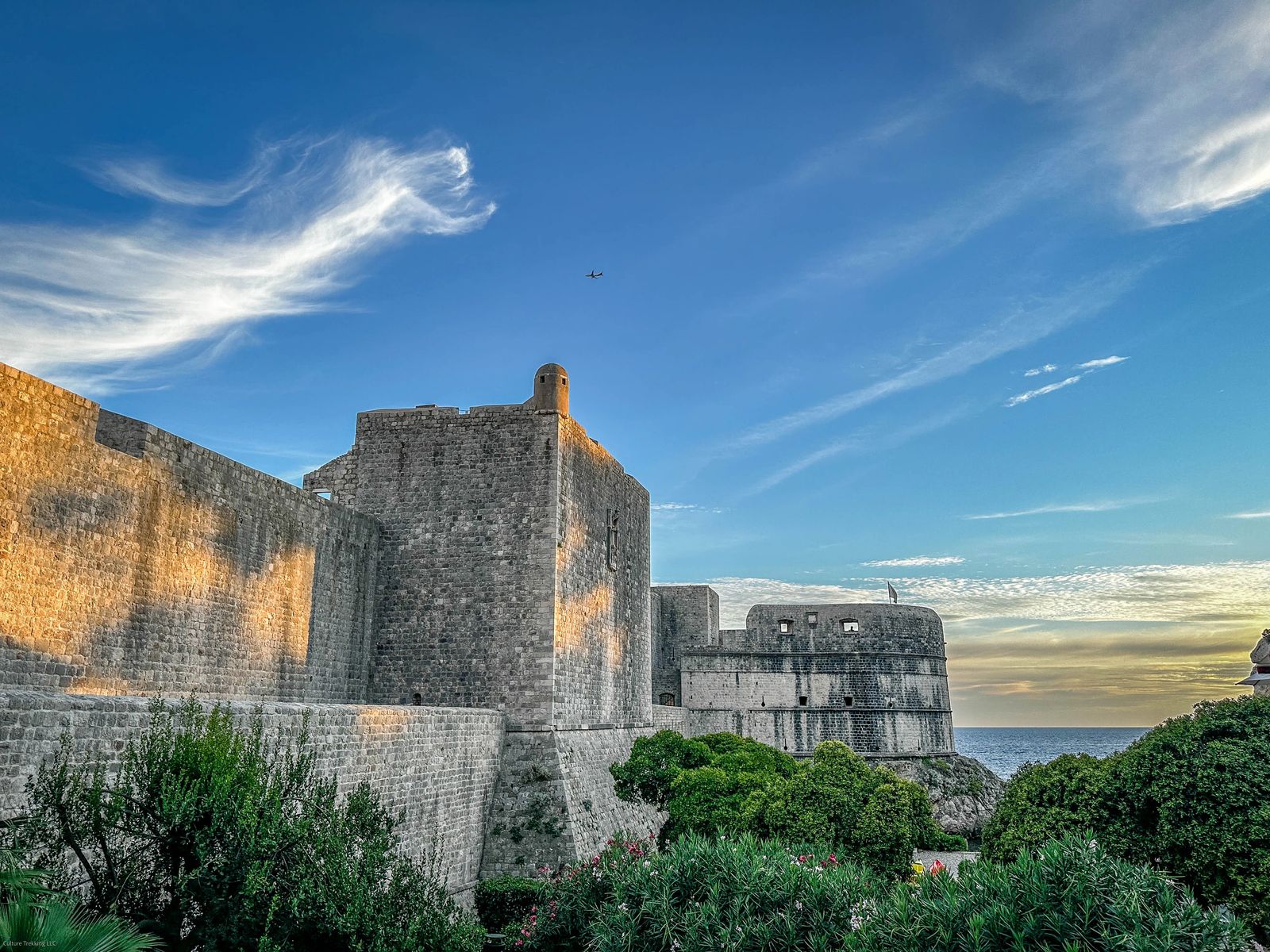 Flying A Drone in Croatia
In general, the rules are the same for the exam the FAA has drone pilots take in the USA. Don't fly the drone over people, don't fly the drone at night unless you have met registration/exam/and approval requirements, and stay at least 5km from the airport and 50m above the surface. Do not operate more than one drone at a time, and don't fly a drone within an emergency response effort.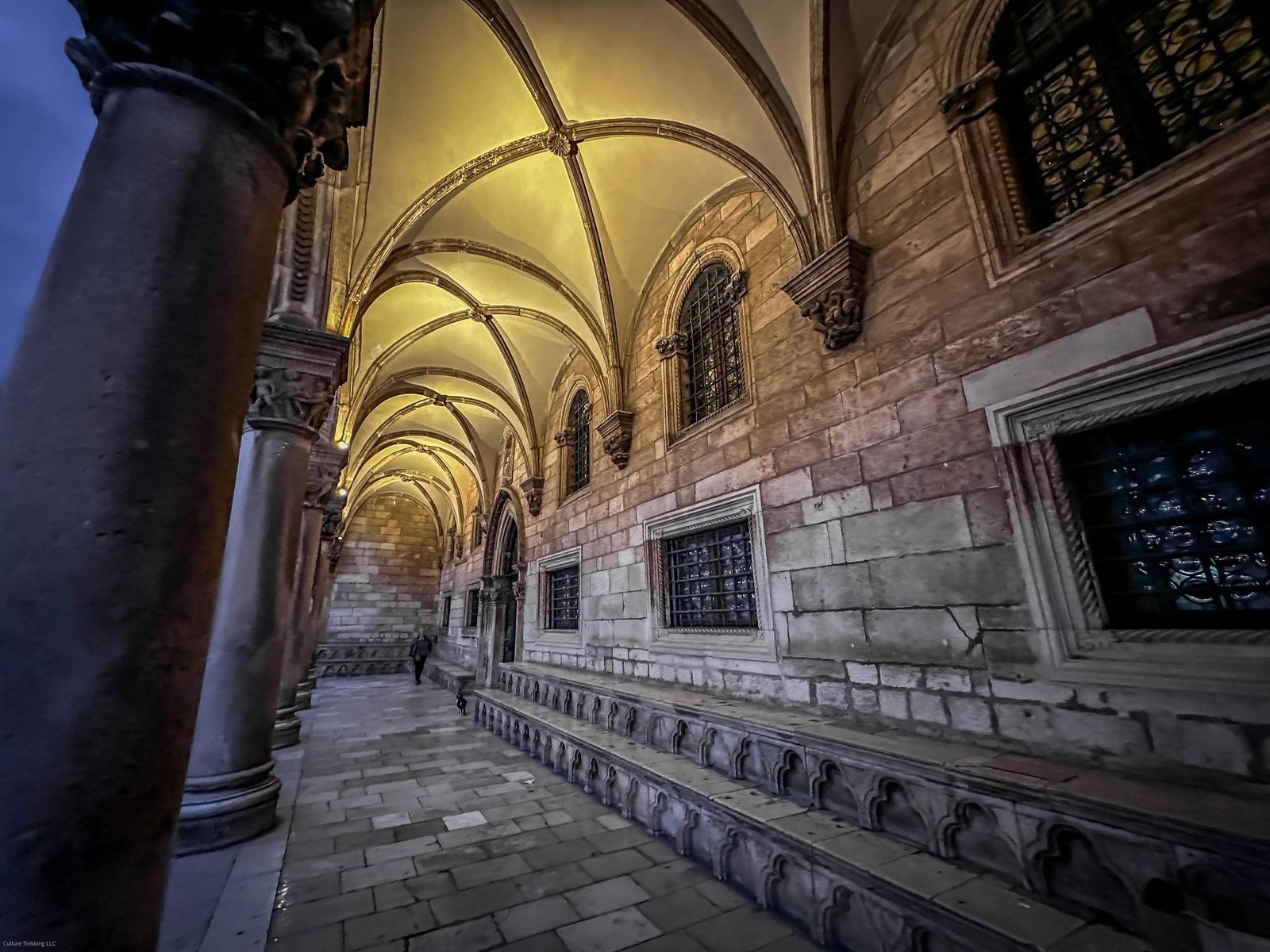 My Takeaway of Dubrovnik
I could have spent at least two weeks really exploring everything, one day in Dubrovnik is NOT enough time to see it all. While I do think if you plan your route carefully you can see the major attractions in one day, I really felt the two days we had was certainly not enough time.
I found visiting Dubrovnik to be a bit too touristy for my taste, but not having cars zoom by and have the constant noise of vehicles inside the old city made the experience so much more pleasant. It was so much easier for me to imagine what it would have been like to live inside Dubrovnik in the medieval times without the cars too.
I hope this helped you in planning your trip and saves you time, money, and headache. If you feel I missed anything please feel free to add it in the comments below and let me know if this article was helpful or how I can improve. Have a wonderful adventure in Dubrovnik!
Guided Tours In Dubrovnik
Where to stay in Dubrovnik
Latest Articles On Culture Trekking