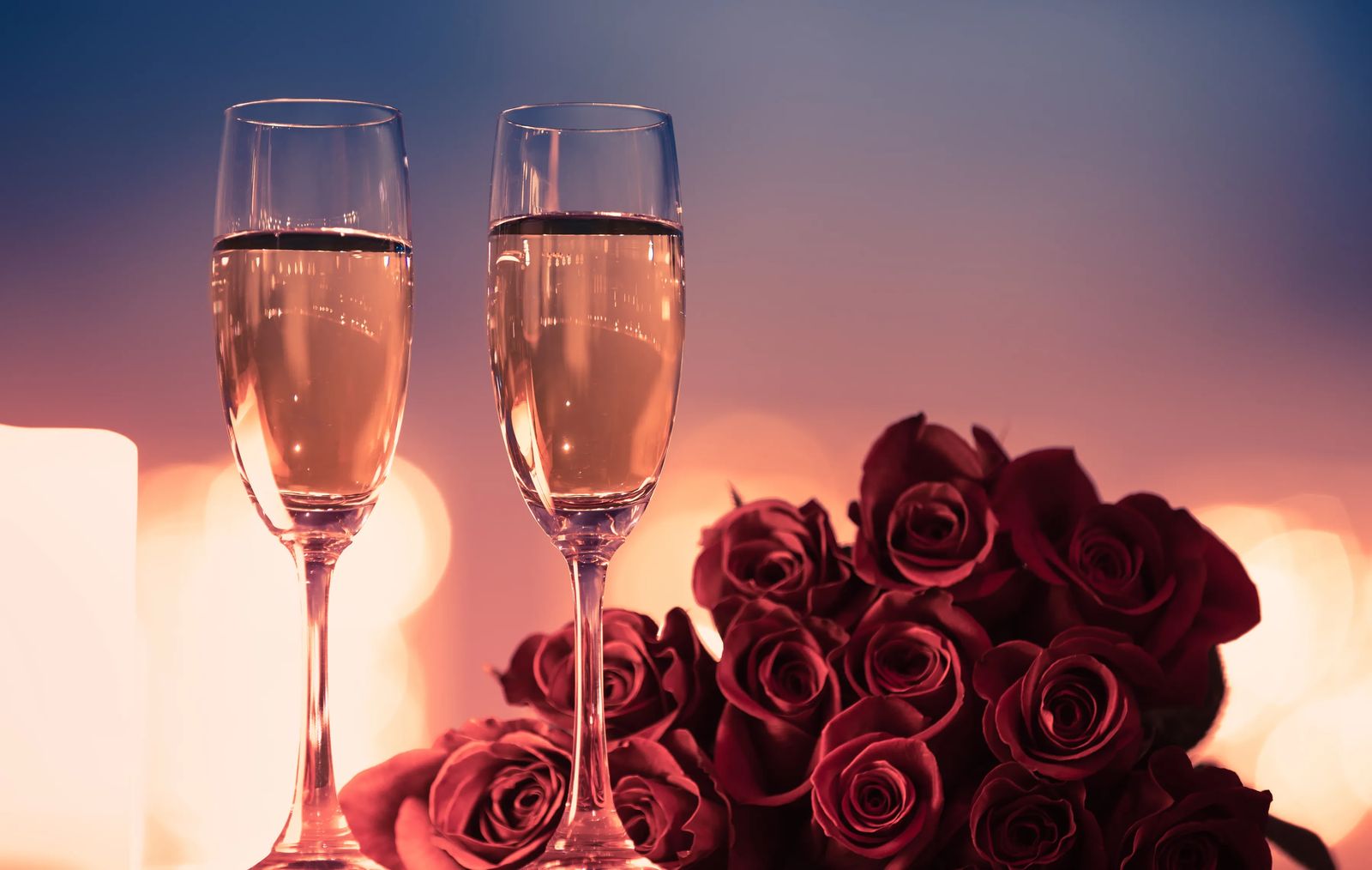 The Most Romantic Places To Go For Valentine's Day
There are a lot of ways to show love to your partner or significant other on Valentine's Day, but traveling together is one of the best ways to bond. It gives you a way to spend that quality time away from distractions and a concentrated time to work on your relationship. It creates memories, inside jokes, and stories to tell your friends and kids for decades to come. So for those of you looking to knock your boo off their feet with romance, here are the most romantic places to go for Valentine's Day.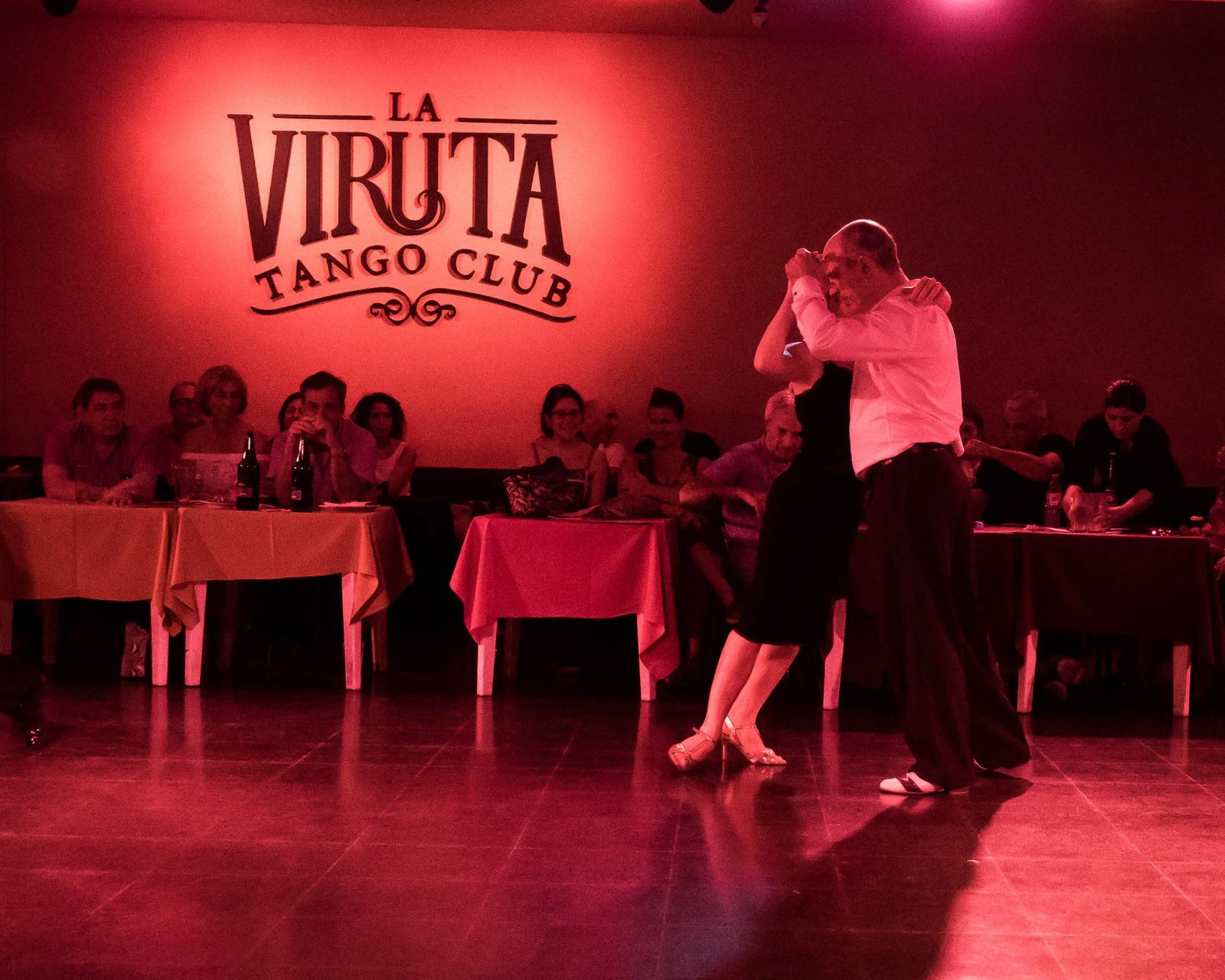 Buenos Aires, Behind Closed doors
By Kathy Forest at thetriptakesus.com
Buenos Aires is built for seduction. The steady beat of tango music pulses in its veins; sensual dancers move in close embrace; and ruby red Malbec flows liberally.
But it is what happens behind closed doors that makes Argentina's most cosmopolitan city a great destination for Valentine's Day.
Scattered throughout the city are various puertas cerradas (or closed-door restaurants). These secret locations offer some of the city's most romantic dining experiences, but only to those in the know.
Locals will point you to amazing hidden eateries, like I-Latina, Casa Felix, or Steaks by Luis (advance reservations are a must).
The A-list treatment makes every day feel like Valentine's Day at one of the finest examples of the genre, Aramburu. Your cab wanders through the dodgy Red Light district and pulls up to an imposing iron-gated wall. You step out into the warm February night and think surely you are mistaken—there is no sign of a restaurant anywhere. A tiny doorbell on the right side of the gate is the only indication that the facade conceals an intimate, hidden space.
You are immediately ushered inside to experience an outstanding 17-course dinner. The only decision you will need to make over the romantic five-hour meal is whether or not to include the 7 wine pairings (yes!!!).
Every detail is perfectly timed and executed, down to your departure. After paying your bill, which is shockingly affordable given a favorable exchange rate, a car will be waiting to whisk you away so your Valentine's celebration can continue behind other closed doors.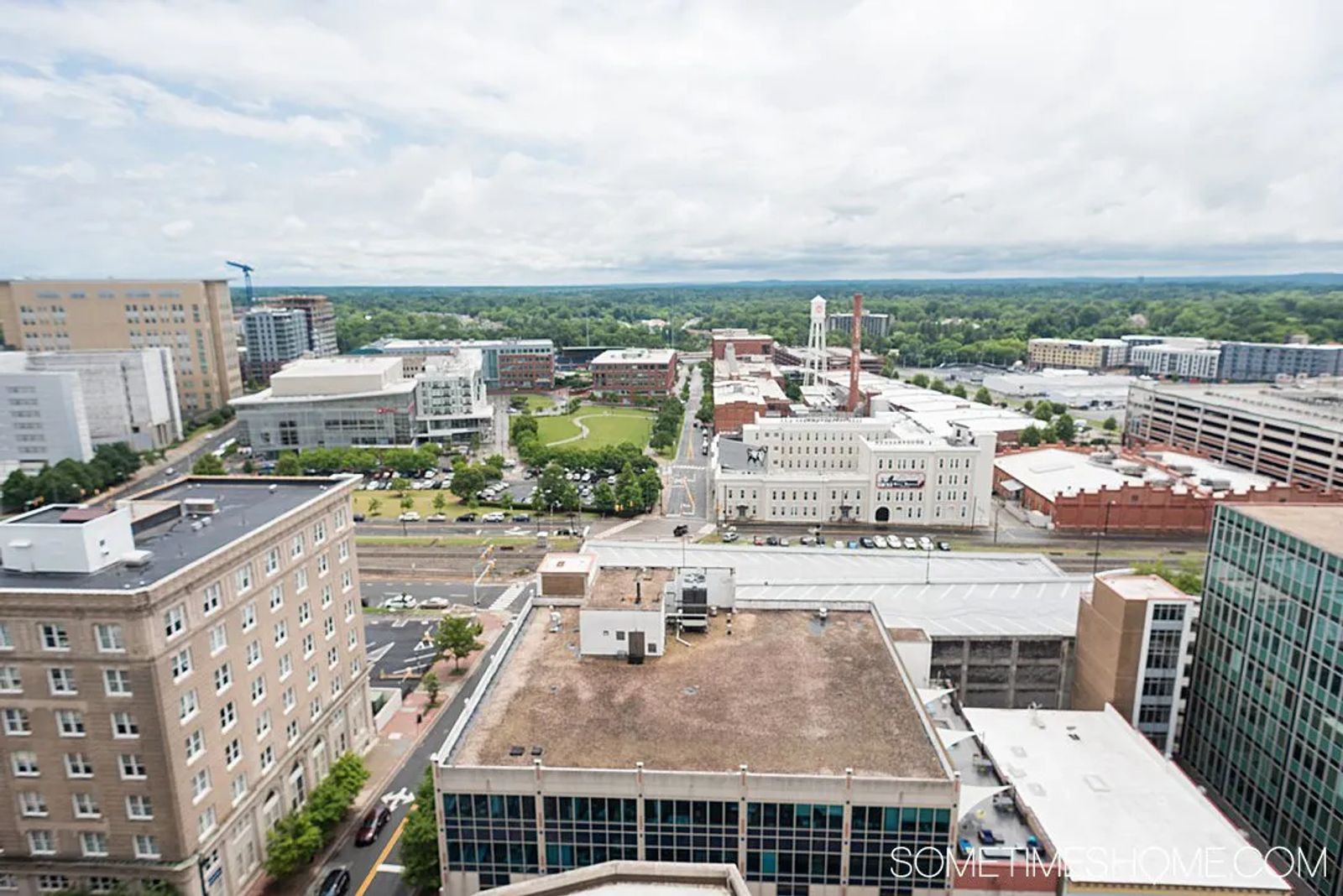 Raliegh and Durham North Carolina
By Mikkel from Sometimes Home
Some of the most romantic dates we've had have been "staycations" in the Raleigh and Durham areas of North Carolina. Durham, in particular, has afforded us incredible memories! Staying a hotel near the Durham Bulls stadium at the American Tobacco Campus, within downtown Durham, is the best idea. There are three wonderful hotels with unique personalities that will be a great base for your romantic getaway. You'll be able to park your car or take a car service from the Raleigh Durham International Airport to explore.
We recommend a reservation at a restaurant, like M Sushi or the Viceroy, and drinks at the Counting House. Be sure to look up any shows that will be in town during your stay at The Carolina Theatre. You can walk around downtown and see many murals and sculptures in the city, visit great shops like Chet Miller, and even have ice cream at The Parlor. Raleigh is just thirty minutes away so it's easy to pop over for a day trip or extended overnight for your romantic trip. The people are very warm and friendly in North Carolina and you'll be lured in by the comfort foods, affordable prices of meals and activities, and all the state and city has to offer.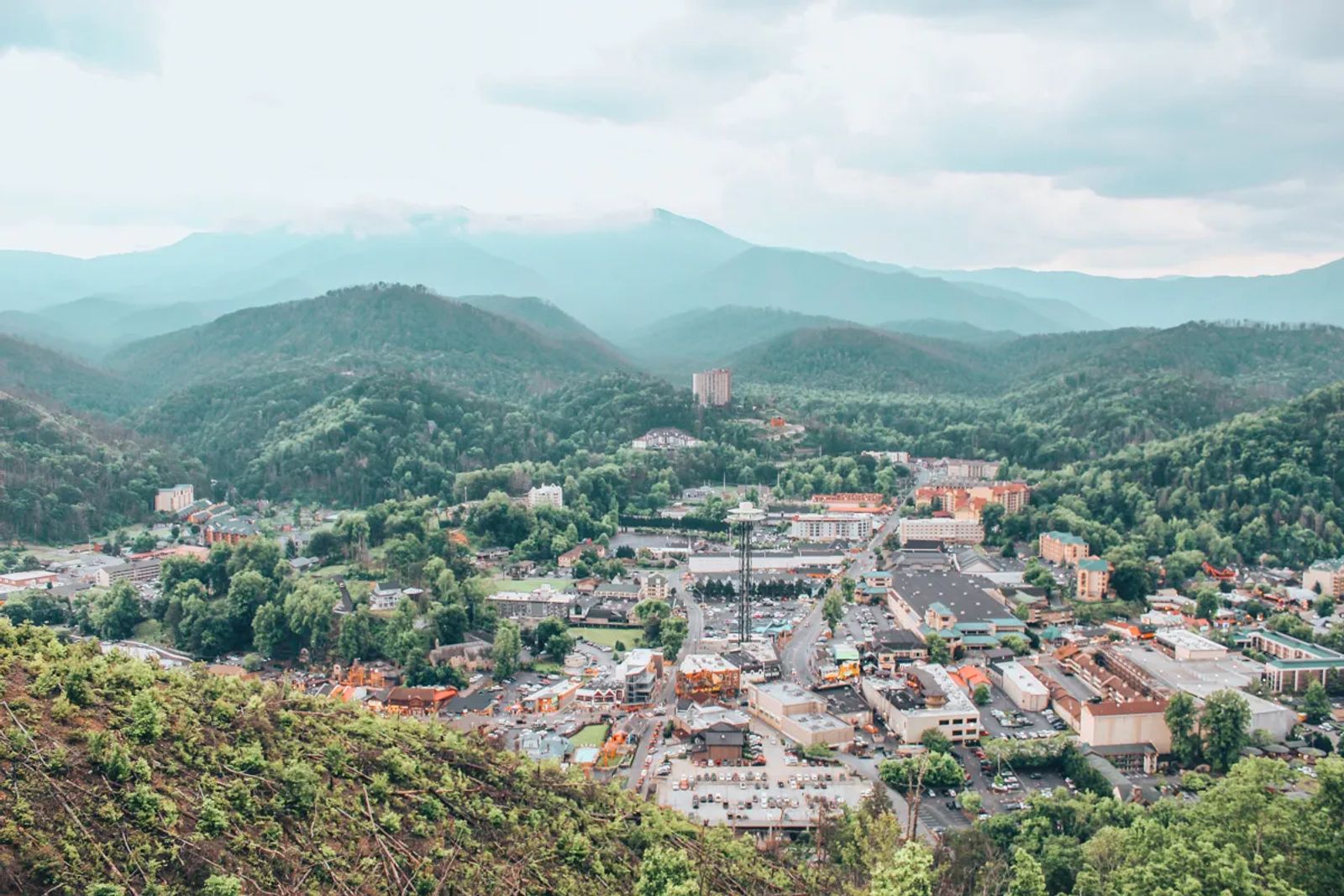 Gaitlinburg tennessee
By Ashley from Wild Hearted
What better place to head for a romantic getaway than the 'wedding capital of the South' and a hot honeymoon destination: Gatlinburg.
Gatlinburg and the surrounding Smoky Mountains are only a day's drive from over 60% of the country's population making this an extremely accessible location for a romantic getaway. While in Gatlinburg, you can choose to stay close to town where you can walk to all of the wine and moonshine tastings or you can head further into the mountains and stay at a remote and romantic cabin or chalet.
It doesn't matter what kind of couple you are, you'll find something to do while in Gatlinburg. If you love the outdoors and adventure, you have the most visited national park as your playground, ziplining, white water rafting, and so on. If shopping is your thing, there are plenty of small and unique shops in Gatlinburg and outlet shops in Pigeon Forge.
Have a romantic dinner at The Melting Pot or a more relaxed laid-back dinner at Ole Red or Mellow Mushroom. They all have options for any kind of lifestyle including delicious vegan options.
For all these reasons and more, a Gatlinburg getaway is the perfect trip for a romantic weekend away for couples.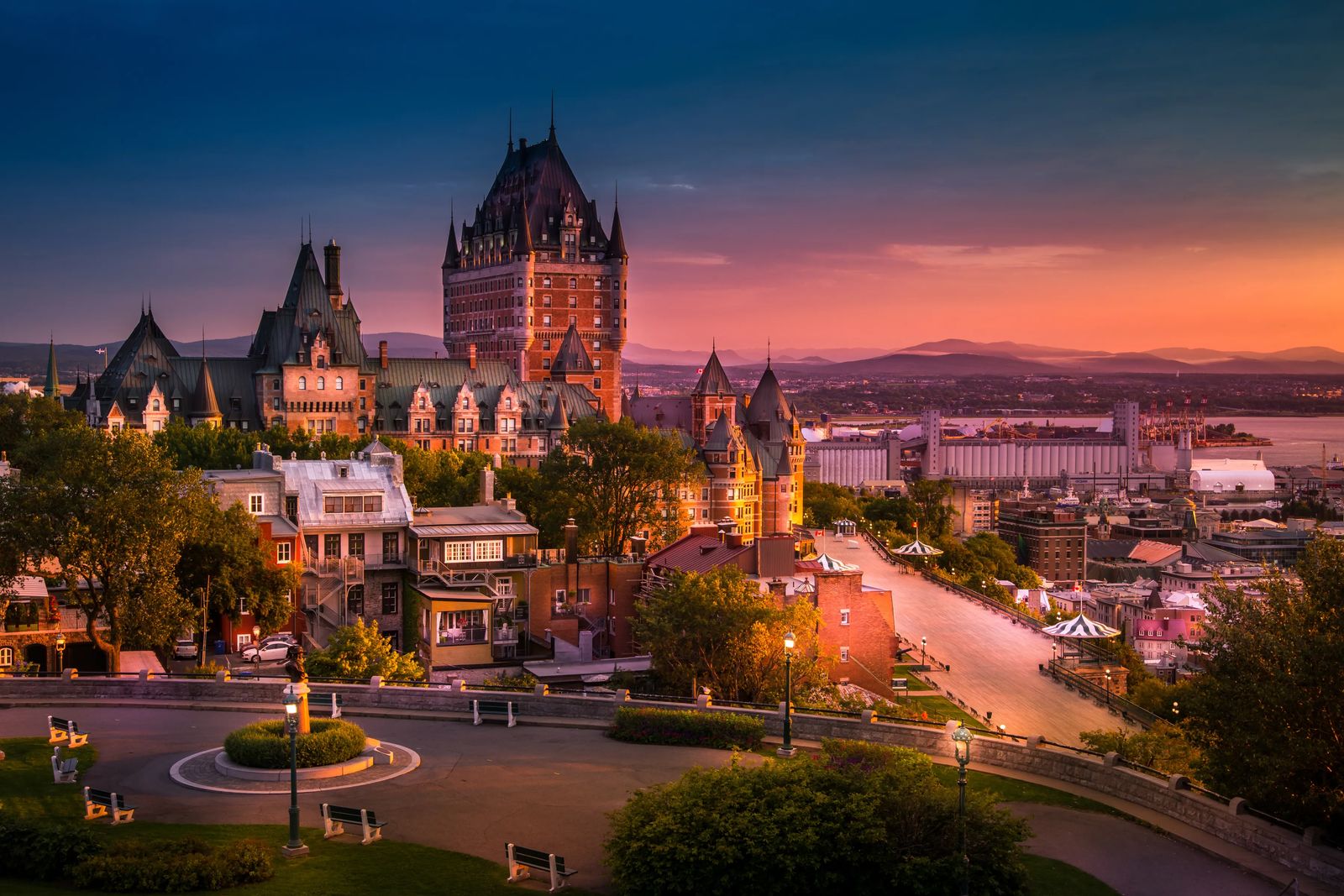 Quebec City
By Sarah from Endless Distances
Looking for the romance of European quaint towns, but don't want to leave North America? Head to Quebec City. Quebec City, located in the province of Quebec in Canada, is perhaps the most romantic city I've been to on this side of the Atlantic. The city is reminiscent of an old French town, set high on a hill. It's filled with cobbled streets, the smell of fresh crepes, and beautiful buildings straight out of the 1600s. If you're looking to spend Valentine's Day here, don't worry. There are plenty of romantic things to do in Quebec City in winter.
For a rejuvenating, wellness experience, I recommend staying at Le Monastere des Augustines - a world-class wellness hotel in a redesigned monastery from the 1600s. Enjoy breakfast in silence, full-body massages, tai chi, and yoga classes, and more with your partner. Alternatively, Le Chateau Frontenac is another bucket list hotel: you'll sleep in a literal castle that stands tall over Old Quebec City. Fill your days wandering the cobbled lanes of Quartier du Petit Champlain, popping into local shops or pubs for steaming hot cider (or poutine!). Definitely dedicate a day to lazing around at Strom Spa Nordique, a riverside nordic spa. Here, you and your partner can truly relax in North America's largest Epsom salt pool, or hop between the outdoor hot tubs as steam billows around you. The famous Quebec Winter Carnival also falls over Valentine's Day, where you can ice skate with your partner (or for the brave, do the polar plunge). I can't think of a more romantic getaway than Quebec City in winter.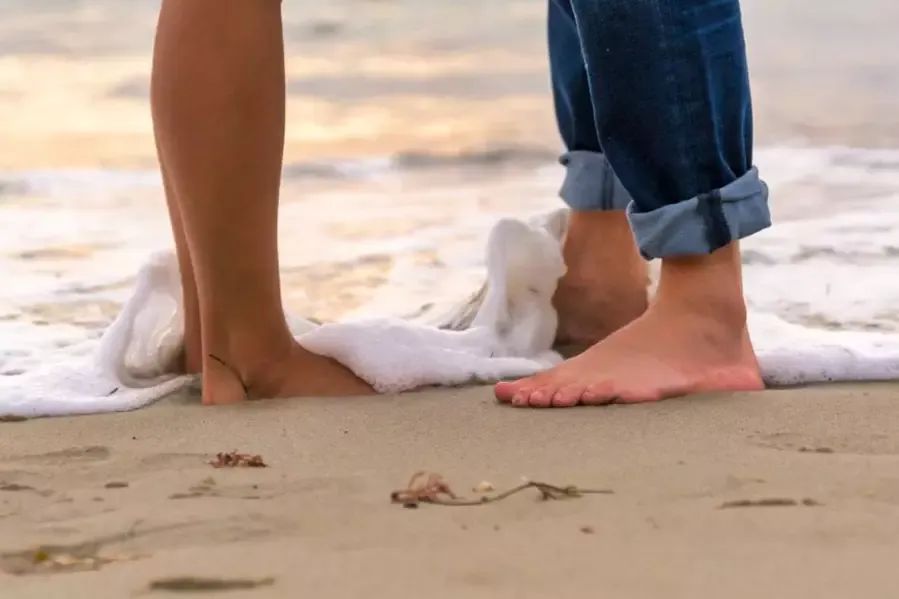 The Venice of North America - Fort Lauderdale Florida
By Ed from Coleman Concierge
Imagine a city where 300 miles of canals snake through the homes of the rich and famous. World-class dining waits around every corner, and the nightlife lasts until the early morning. If you're thinking Venice, think again. There's also airboat rides through the swamp, amazing wreck diving, and baby sea turtles hatching on sandy beaches. Our romantic destination is the Venice of America - Fort Lauderdale, Florida!
A romantic evening in Fort Lauderdale starts with a water taxi ride through the canals. We love the solitude of heading up the Indian River and seeing the lights of downtown sparking onto the water. Stroll the waterfront to the Broward Center for the Performing Arts and catch a romantic show like Diego and Drew Say I Do.
Afterward, take a horse-drawn carriage down to Las Olas Boulevard, where the night never ends. Walk hand in hand by over 60 restaurants until you find the perfect one that beckons you in. Why stop at just one? You can enjoy a different course at each of the tasty eateries along this thriving boulevard. Continue your walk and stop and listen to a street performer or two and check out one of the many galleries open well past dark.
Does this sound like a fairy tale to you? It should, but the magic of Fort Lauderdale doesn't end at sunrise. During the day, you'll find outdoor adventures, fascinating museums, or just spend the morning enjoying room service and watching the sunrise over the Atlantic Ocean from your balcony. Romantic Fort Lauderdale is sure to make your heart swoon.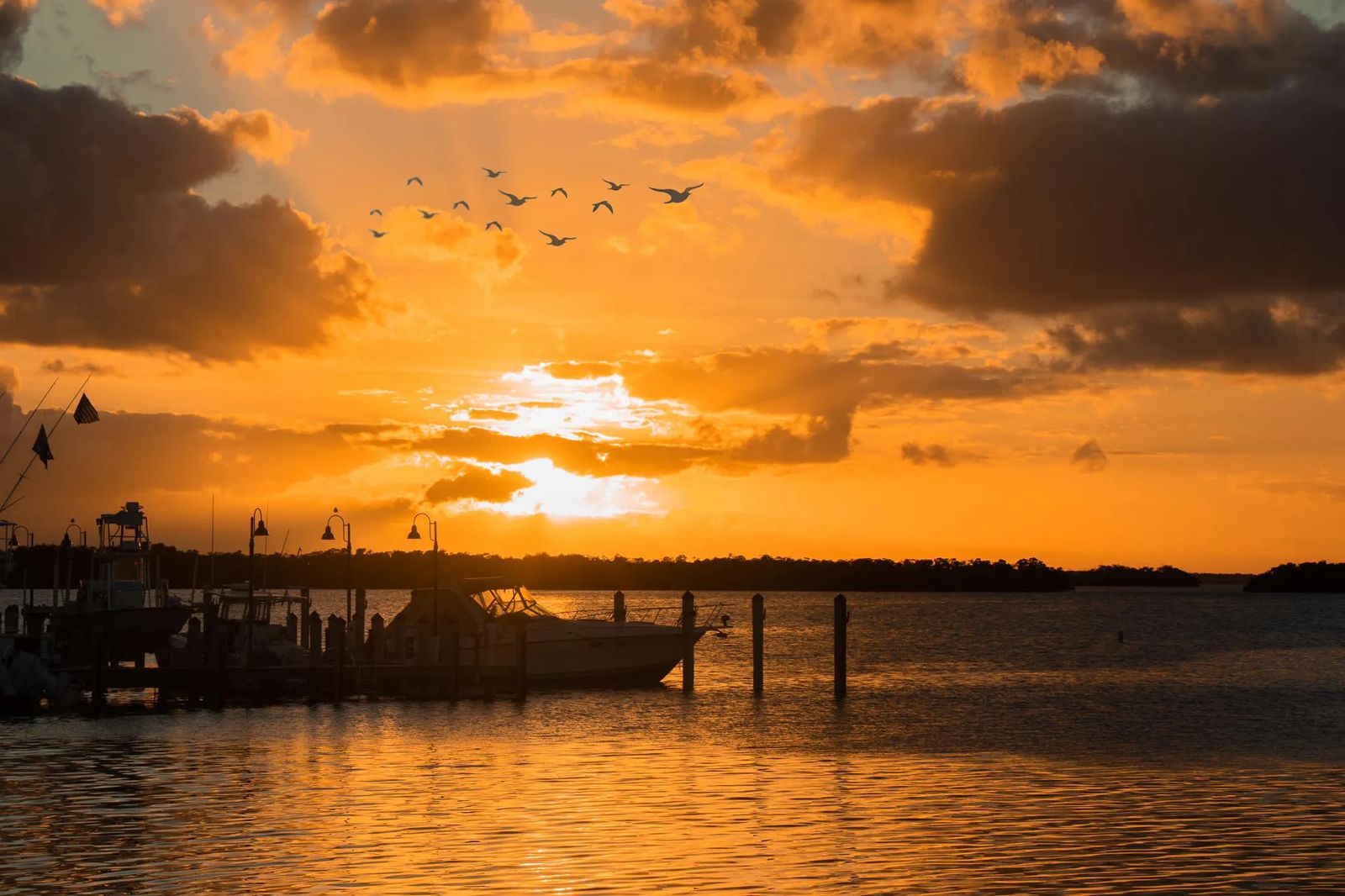 The Florida Keys
By Cat of For Two, Please
If you're in need for a laid-back vacation where you can bask in the sun and relax on the beach, the Florida Keys is a perfect destination to do so! The archipelago of over 1700 islands expends in Southern Florida offers jaw-droppingly gorgeous scenery, warm weather, and most importantly, a ton of fun and relaxation for love birds to energize their romance.
Each main island – Key Largo, Islamorada, Marathon and Key West – has its own distinct vibe and attractions.
If you and your partner are looking to partake in watersports like jet skiing, kayaking, sport fishing or paragliding, Islamorada is the place to do.
For those into scuba diving, you'll love Key Largo and John Pennekamp Coral Reef State Park.
Interested in marine life encounters? Marathon is home to non-profit facilities where you can swim with dolphins and visit the sea turtles.
Key West, on the southernmost tip, has a more vibrant and bustling vibe. Streets are filled with cafes, restaurants, and museums. There is a good balance between party and relaxation. You also get a lot more selections when it comes to luxury accommodations. One thing really cool you've gotta try out is the seaplane adventure to Dry Tortugas. The flight will take you high above flying over clear blue waters, private islands and mangroves – definitely makes a memorable experience for you and your loved one!
For more advice on fun activities, check out Cat's post on romantic things to do in Key West.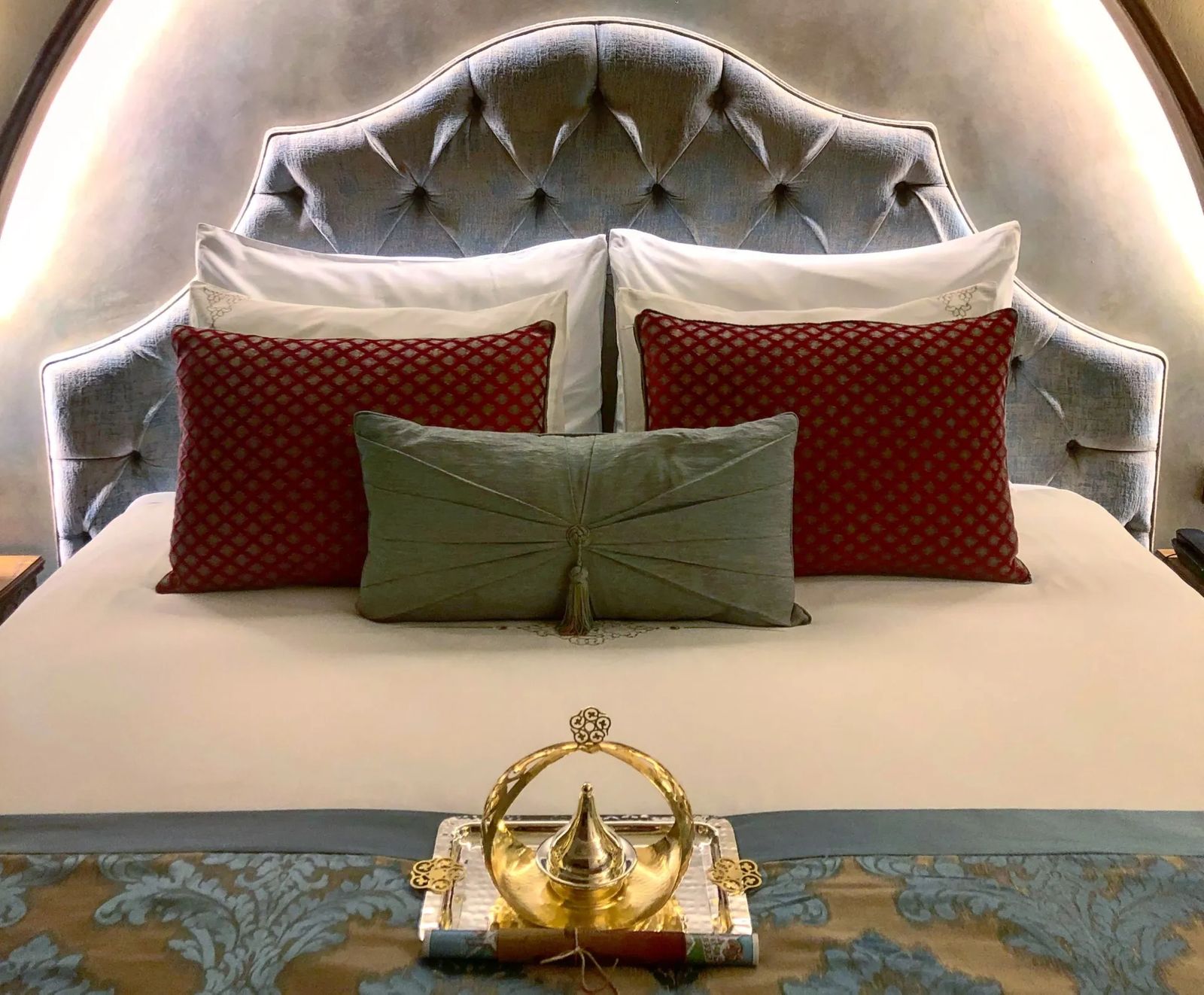 Turkey
By Eileen from Pure Wander
Romantic destinations are often the most far-flung — and Turkey is no exception. Couples who love to cozy up by the fire, try winter sports together, enjoy UNESCO sites, and experience new cultures will love a trip to Turkey. Come back in the summer for its gorgeous coastline, but for Valentine's Day, explore the souks of Istanbul and the grandiose mosques dipped in gold. Then go further inland to Kayseri for some of the best (and most affordable) skiing and snowboarding in Europe while enjoying a stay at the nearby hotels equipped with sensual Turkish baths.
The good news is, just next door to Kayseri in Cappadocia, you can take a hot air balloon ride any time of year. If the weather cooperates, you'll sail high above in a big basket with your love over the ancient stone cave houses and serene scenery. The quiet at sunrise and sunset is the best time. Afterward, curl up with a strong Turkish coffee together and try your own stay in a nearby cave-dwelling, many of which have been converted into accommodations for visitors. Pair this with delicious Turkish wine in the evenings, exploring underground cities and taking home great V-day gifts of pottery and rugs, you'll love every moment in the romantic country of Turkey!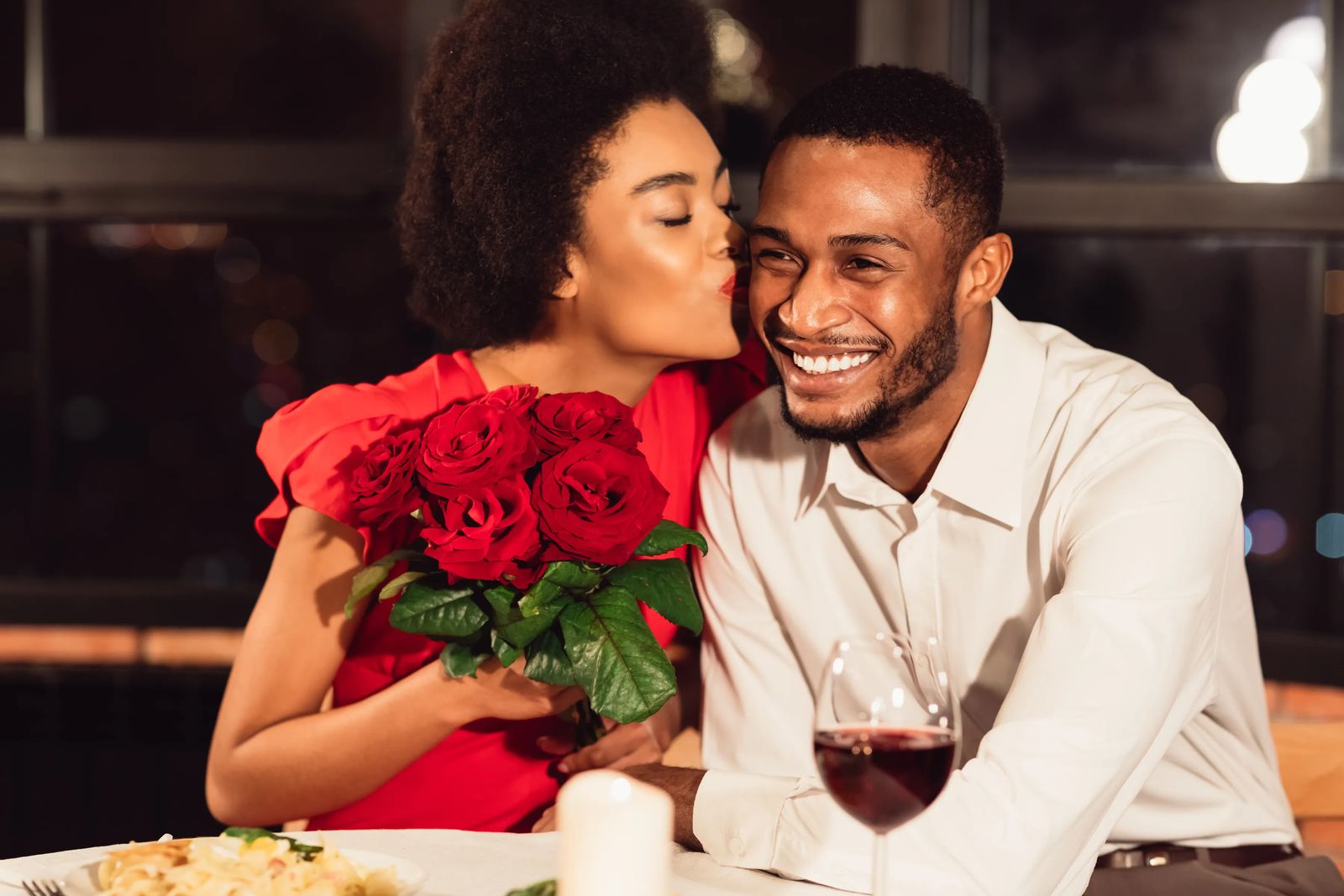 It's About the Memories
It is all about creating wholesome positive memories with the one you love that helps foster the coveted longevity of relationships. Traveling with the one you love, helps rekindle the love free from distractions. I hope that giving you some ideas for romantic places to go for Valentine's Day will help you craft that perfect getaway.
However, if you don't have the money right now to get away for the weekend - a picnic in the park, a paint night, a cooking class, indoor rock climbing, or even simply making them breakfast in bread will be enough. The gift doesn't always have to be extravagant, it just has to be from the heart.
Like it? Pin it! Sharing is Caring!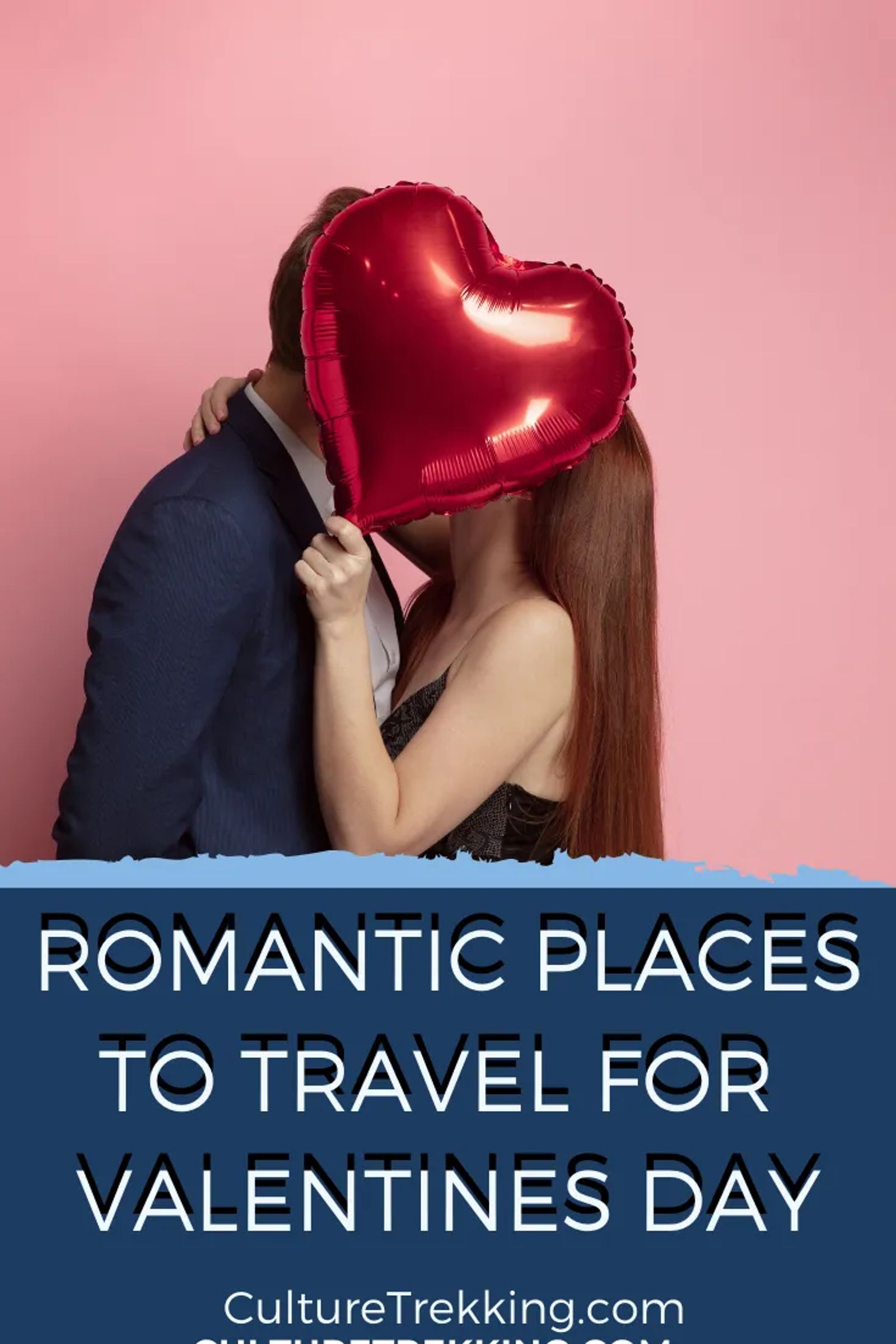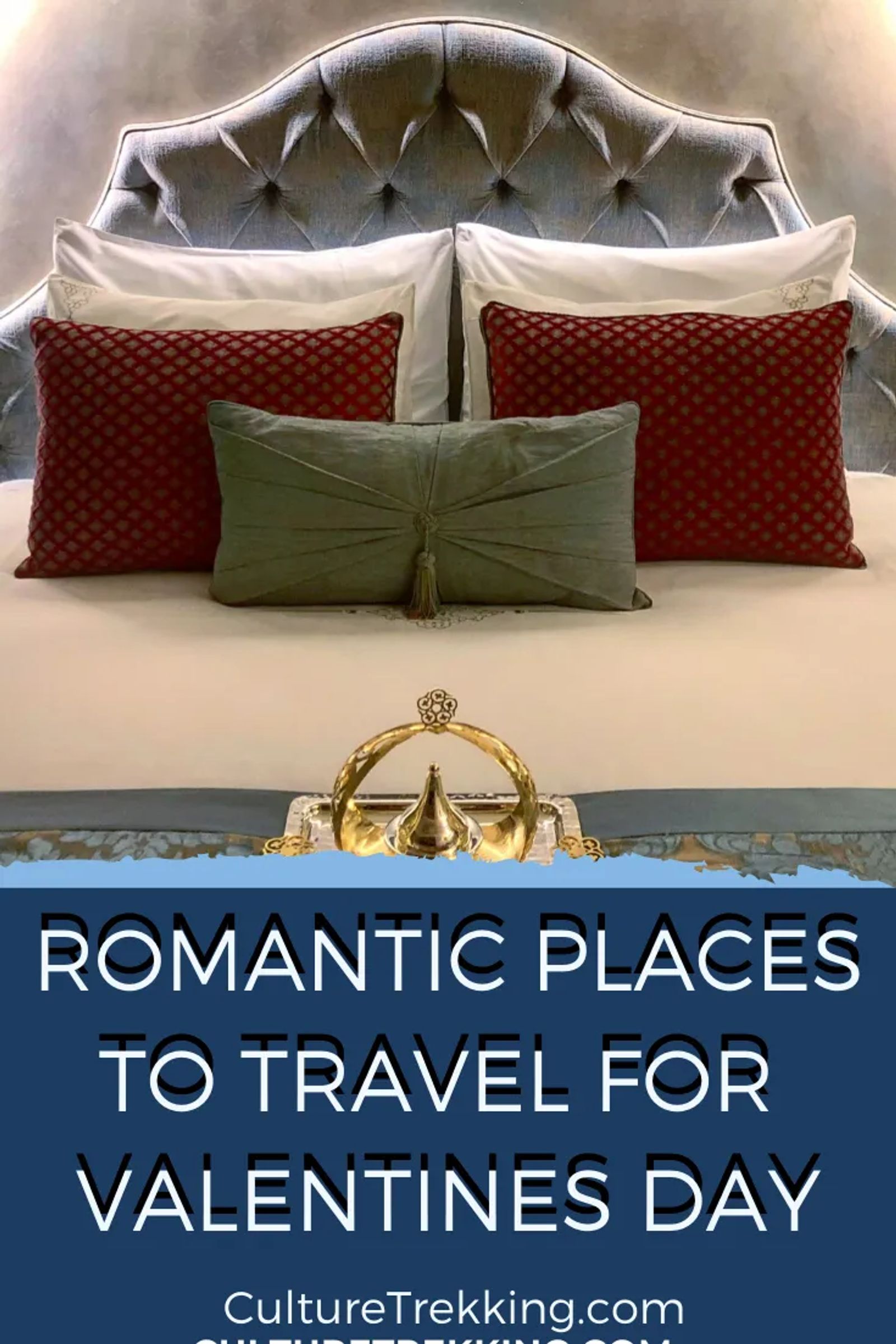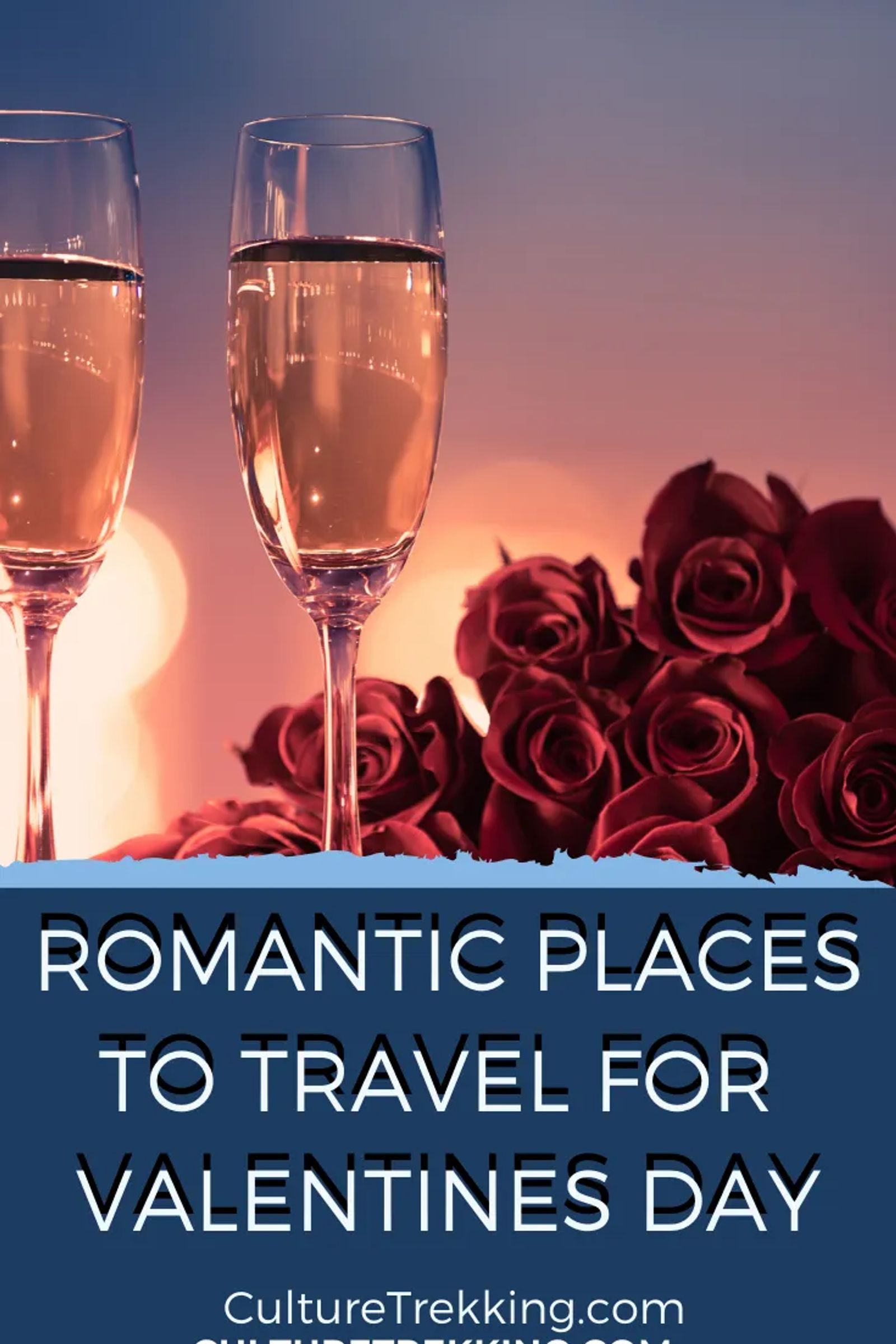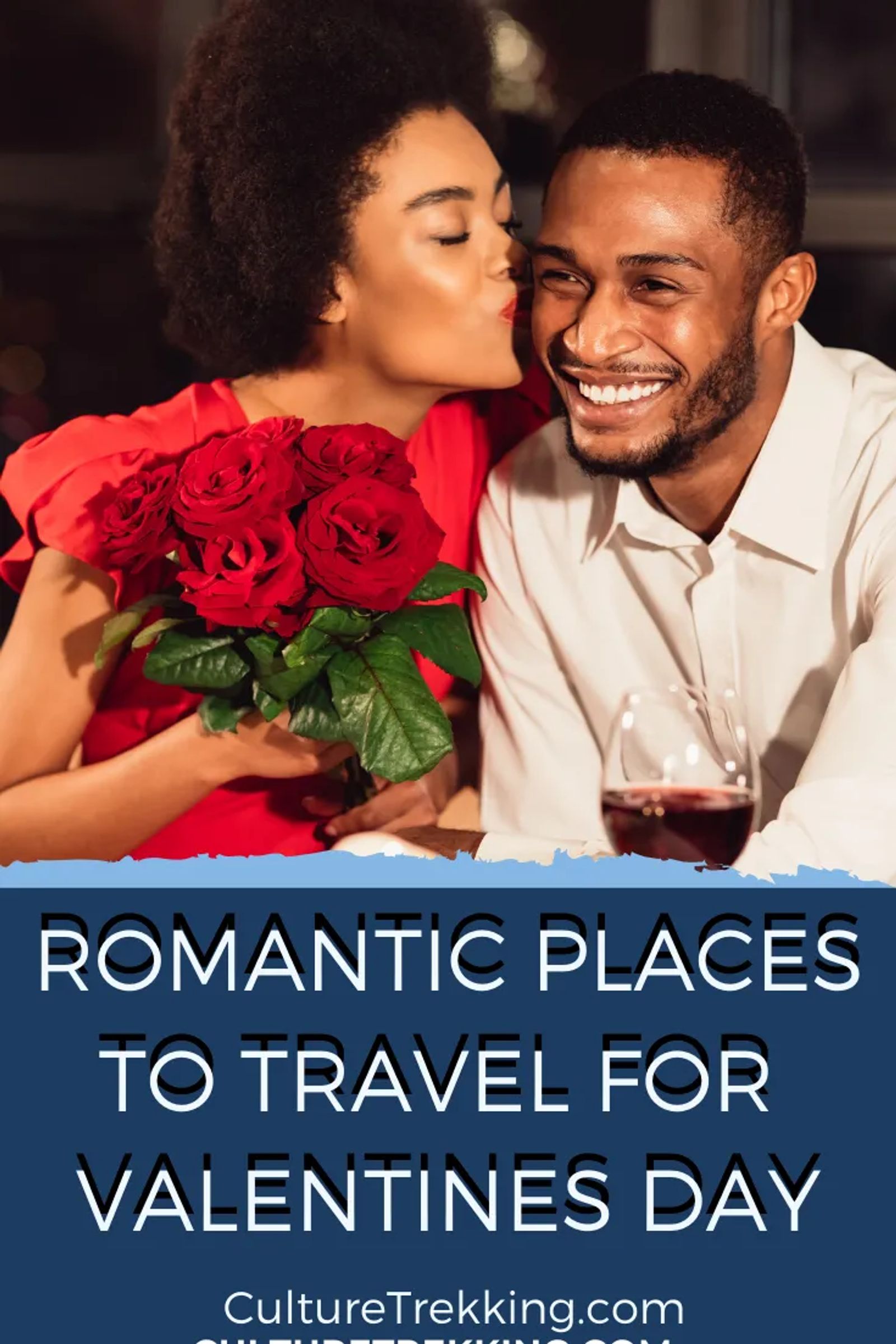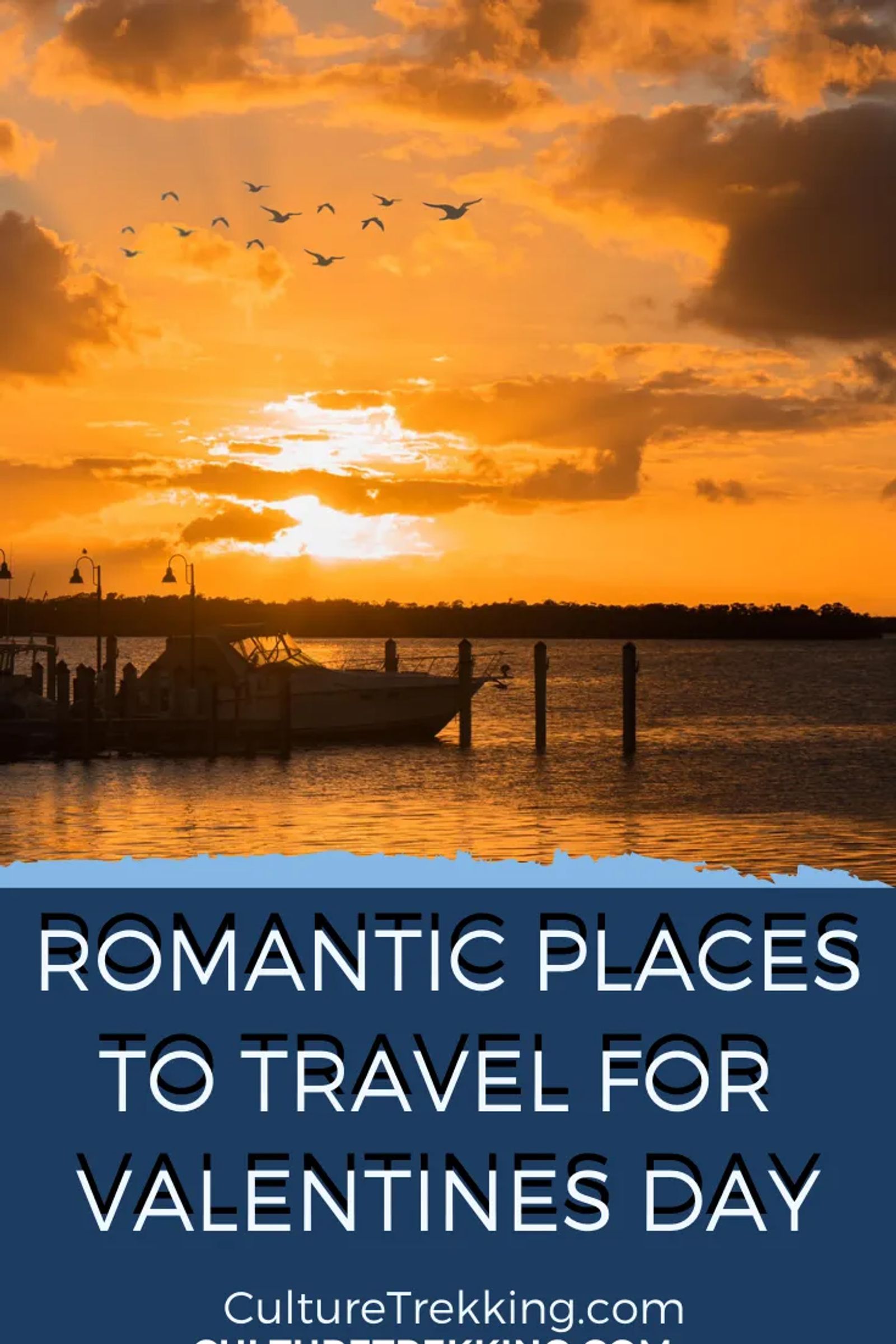 More Romantic Destination Ideas