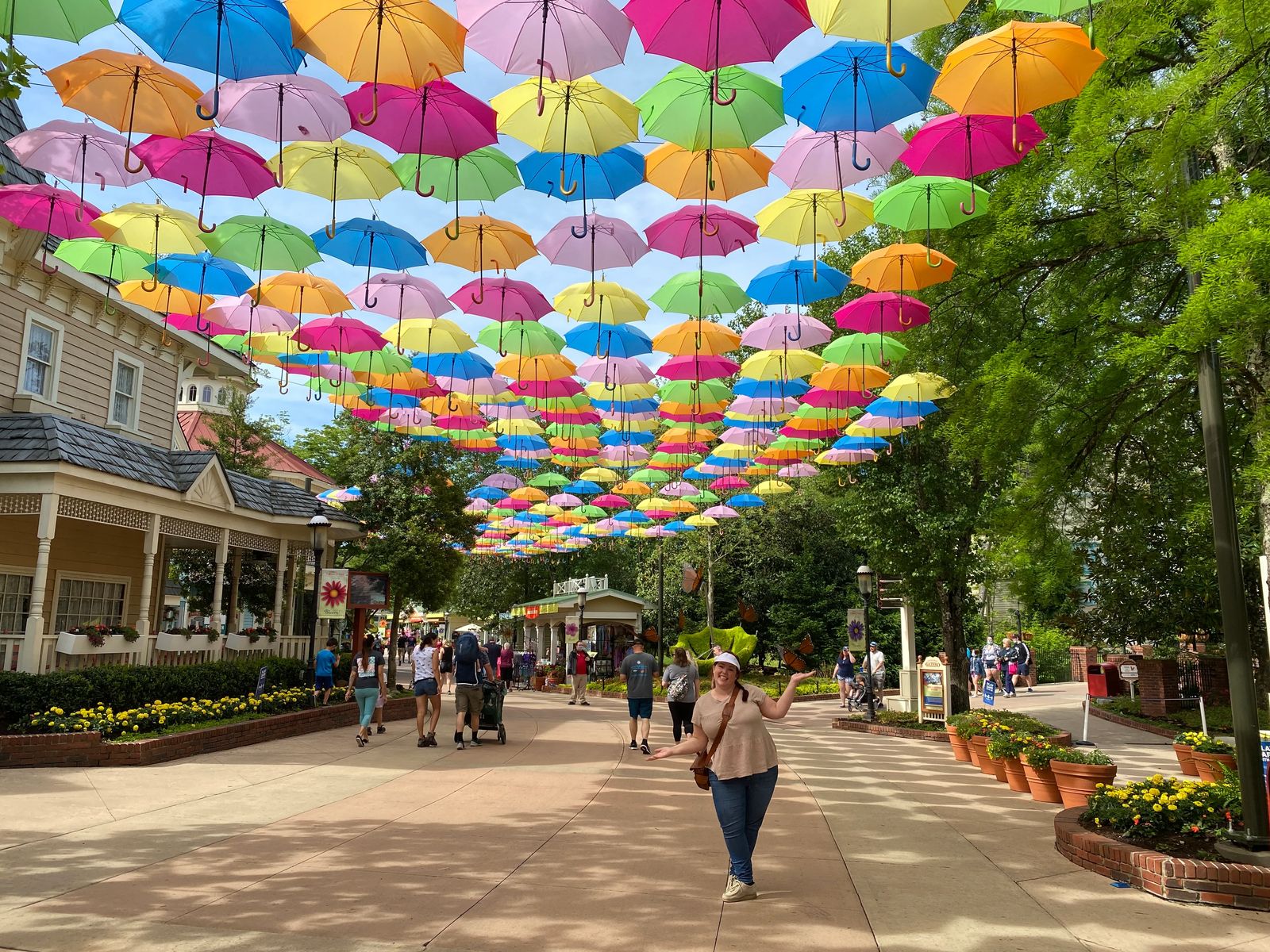 Ultimate Guide To Dollywood
If you are looking for the ultimate guide to Dollywood, look no further. I am here to be of service. Dollywood started out as Silver Dollar City and then was bought by Dolly Parton, a multi award winning country singer with a heart of gold. Dollywood opened in 1986 but in the past 10 years Dollywood has expanded and been refurbished to help with traffic flow and smoothness of the rides, they even have a Dollywood app that helps you see wait times for rides and ride closures. Visiting Dollywood was like taking a step back through time to see what it was like to live during Dollys time as a child, as a ridiculously famous country singer on tour, and way back into the 1800s living in the USA.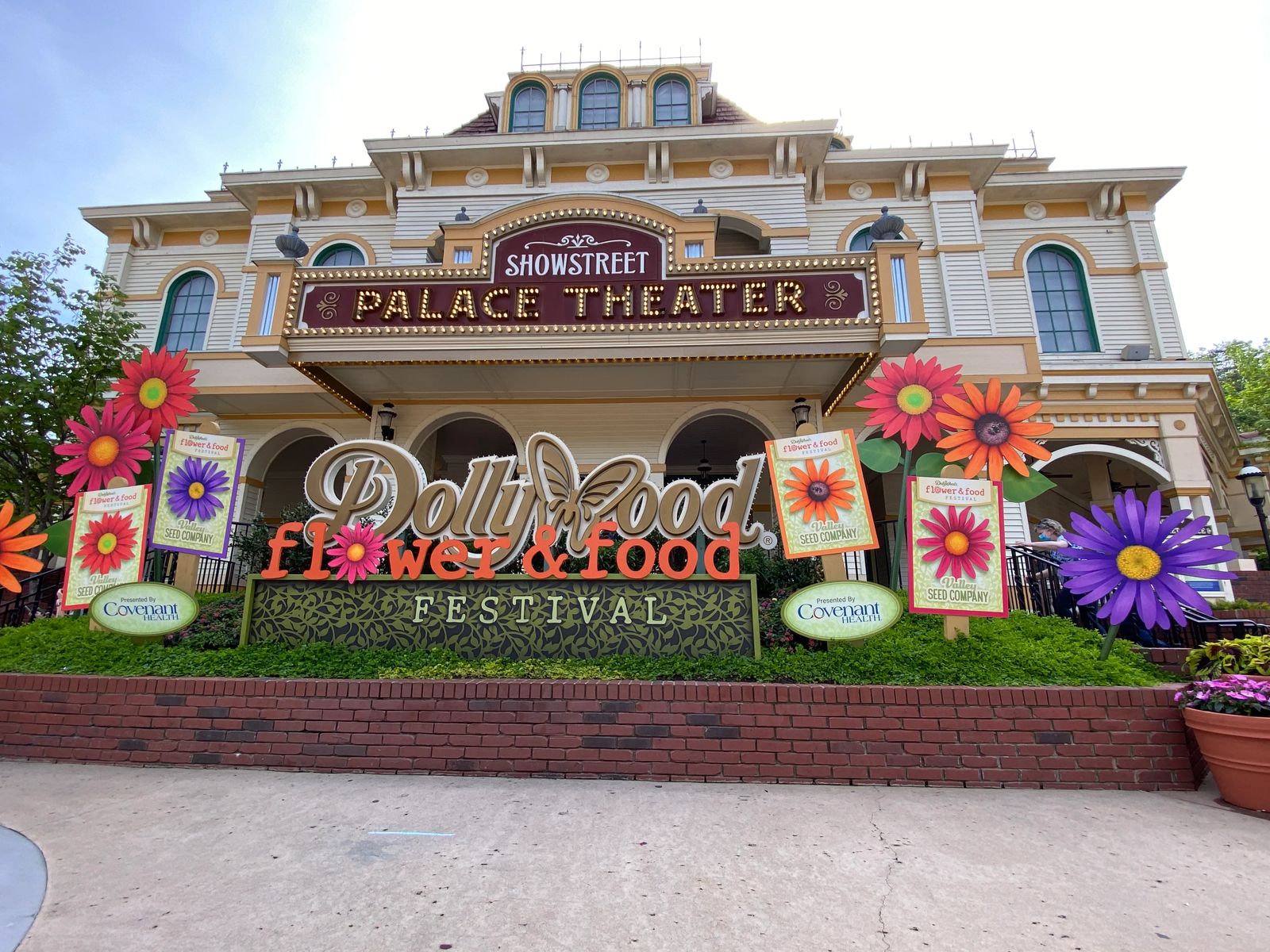 Quick Facts About Dollywood
Location: Dollywood is located 35-55 minutes East of Knoxville (depending on traffic). You can also stay in Gatlinburg, which is just 10 miles (20 minutes) away from Dollywood.
Transportation: I highly suggest getting a rental car in order to get to Dollywood so you can explore some of the hiking and things to do in the Smoky Mountains.
Tickets and Pricing: Tickets range from $69 to $194 dollars depending on how many people are going and their ages. Parking is around $20 for general parking, and $45 for premium parking. They do have a tram to the entrance from general parking. If you want a time saver pass, it is $44 for 8 time saver passes.
Ride Restrictions: They do have height and weight restrictions for many of their rides. For height restrictions you need to be 48" or taller to ride adult rides. For the weight restrictions if you are more than 200 lbs or a female that is size 18 or above (like me) you may not be able to fit into many of the seats for the rides.
Best Time To Visit: I personally visited during their flower and food festival, but know they have a new drone light show for Christmas they have planned for this year (2021).
How Long To Stay: If you really rush things and plan it out accordingly (like I will show you in this guide) then you can ride all the adult rides in one day. If you have kids , or want to really enjoy the experience a little more - I suggest planning on 2-3 days at the minimum. If you want to go to Dollywood Splash Country I would add an additional 1-2 days.
What To Eat: Skip breakfast and get Cinnamon Bread at the GristMill. You'll skip the massive line later if you go to the Grist Mill early. Aunt Annie's Buffett is another must eat area, but I will go into all of this in a later section in drooling details.
Lockers, Bathrooms, Water: There are lockers located throughout Dollywood for a fee in shaded areas. There are plenty of bathrooms dotted throughout the park and really easy to find, even without a map. I did notice that there weren't a whole lot of water bottle filling stations or water fountains throughout the park, I HATE paying for water - so I personally filled up my reusable water bottle several times in the bathroom sinks and did just fine. The sinks where it isn't ok to drink the water, they notify you. If your too nervous about drinking the bathroom tap water, just bring a Lifestraw reusable water bottle and you'll be fine.
Festivals at Dollywood: Flower and Food Festival (May/June), Summer Celebration (July), Thrills in the Hills, Harvest Festival, Smoky Mountain Christmas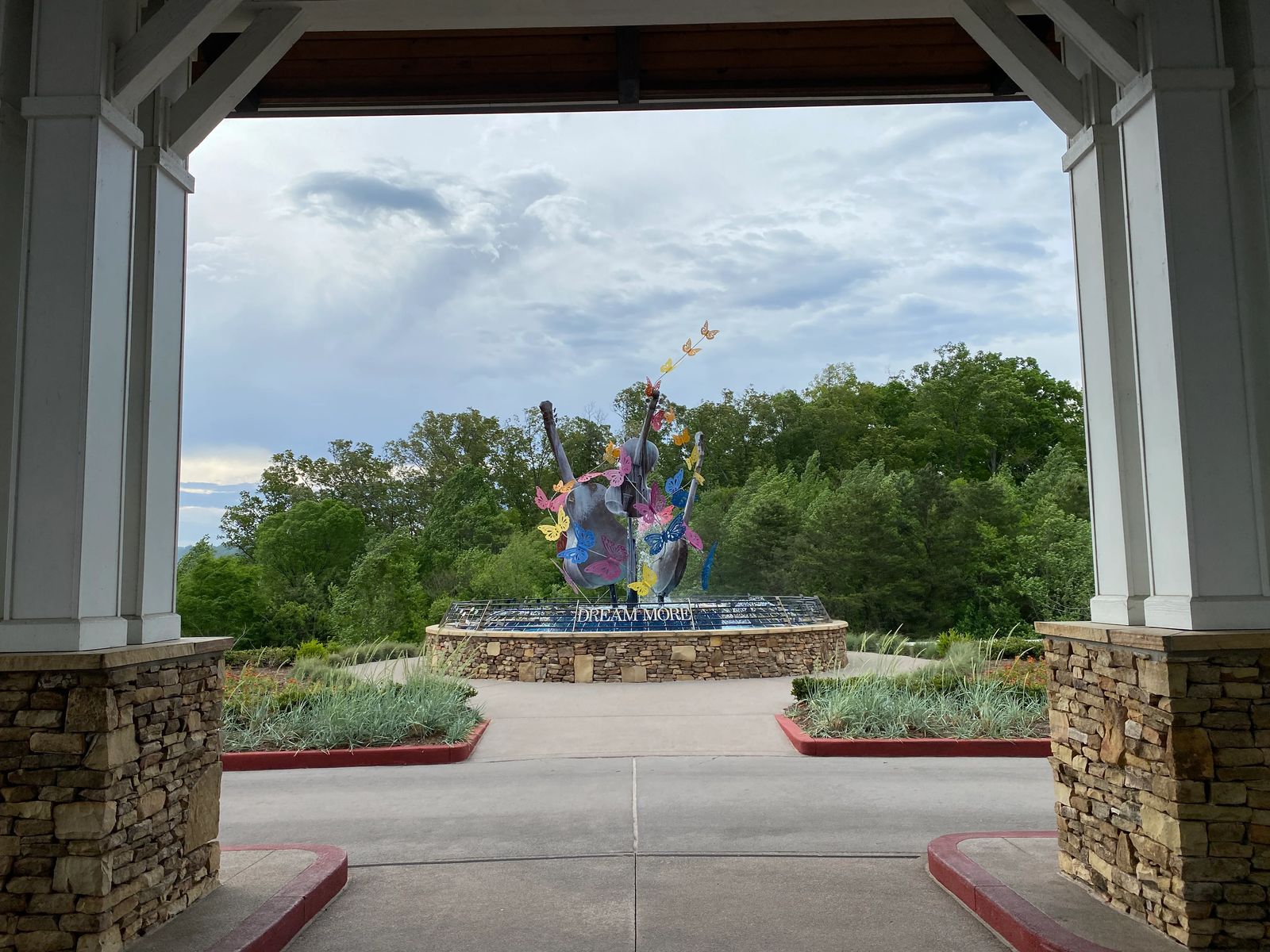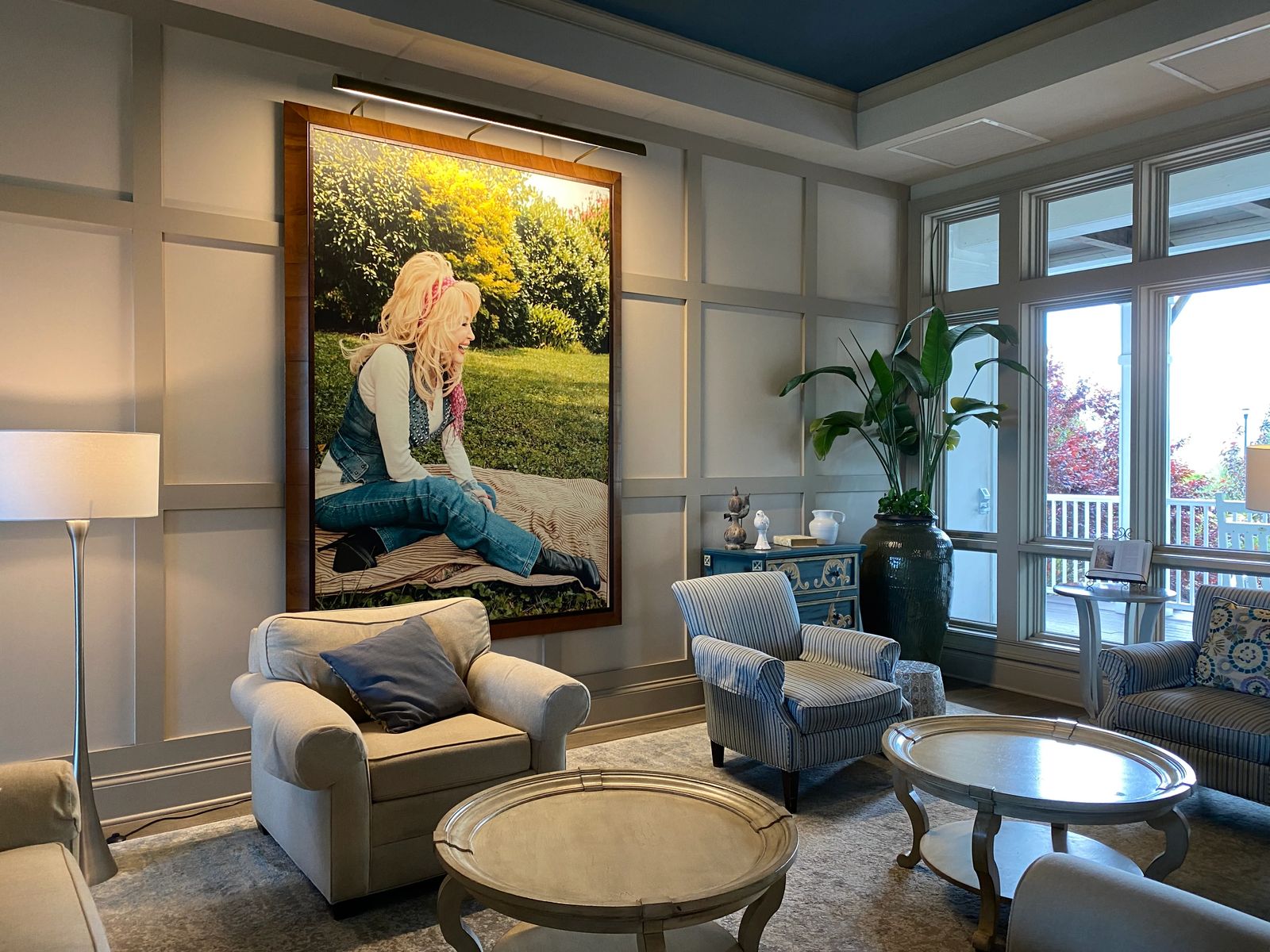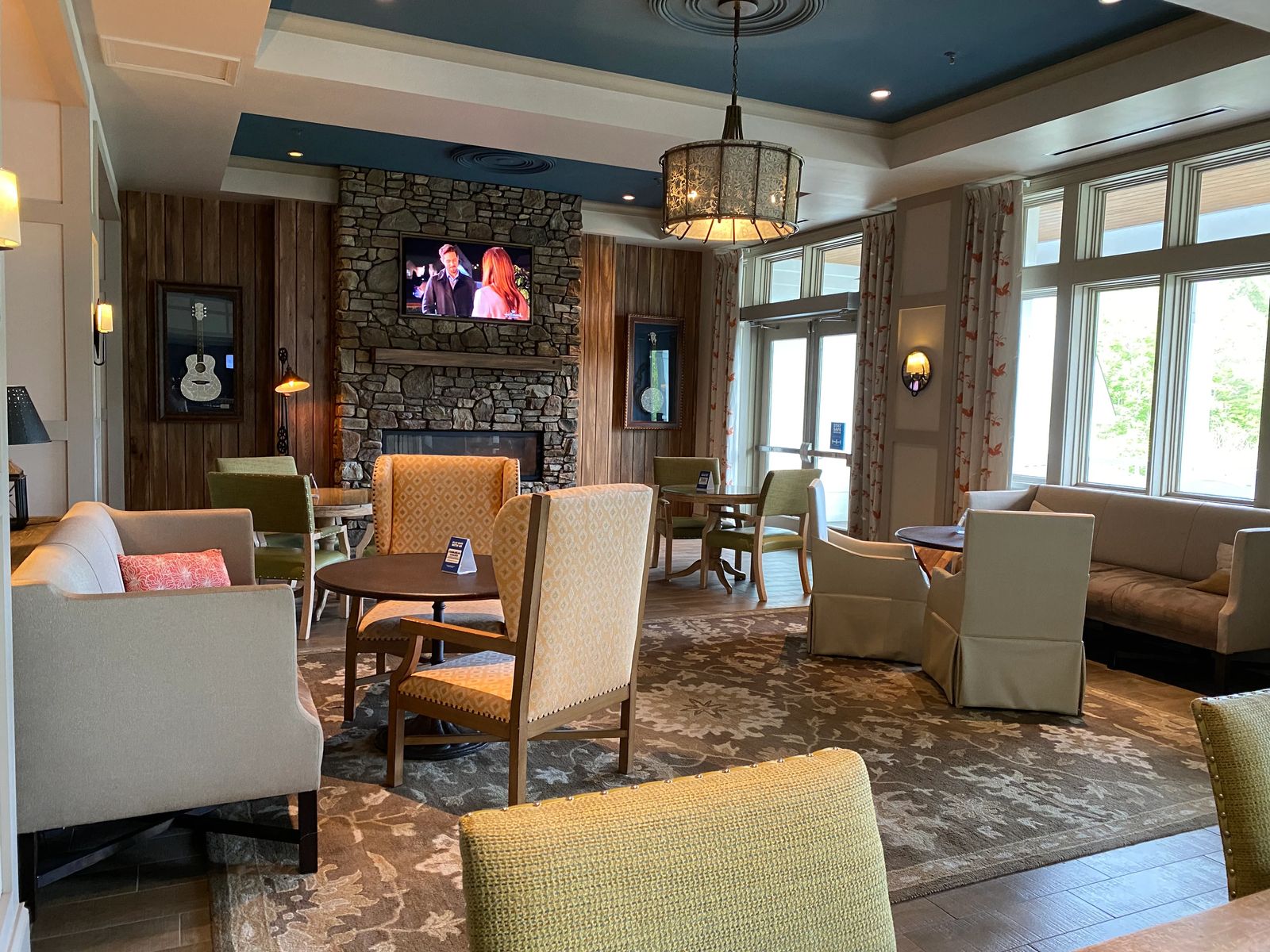 Where To Stay Near Dollywood
I personally stayed in Gatlinburg, but wish I would have stayed in the Dollywood Dream More Resort. The cozy rooms with the country home feel was so relaxing just to walk into their front doors. They have a big pool out back, reasonable prices, close proximity to the park, Dolly Parton memorabilia and a luxurious restaurant that had me salivating even walking by. There is also PLENTY of parking, which is something severely lacking in nearby Gatlinburg.
Best Roller Coasters At Dollywood
Just like at Disneyland, Dollywood has certain rides that have longer wait times. This is why it's important to download the Dollywood app, as it will help you maximize and optimize your time in this theme park.
The longest lines in the park will be at lightning rod, thunderhead, fire chaser, wild eagle, And Tennessee tornado. I suggest getting to Dollywood 30 minutes before it opens so you can skip the long line to get into the parking area. Parking at Dollywood is around $20, but you can also purchase a premium parking pass for $45 which puts you right at the entrance of the park. You can also purchase your tickets online beforehand, as well as get a timesaver pass which is $44, that gives you eight timesaver passes per ticket.
If you have your ticket beforehand, head straight to the security line and start that process as this is the rate limiting step for getting into the park, a.k.a. the longest part. Once you get through security I suggest grabbing a map at one of the kiosks as it can sometimes be hard to navigate the park on your phone. There isn't a whole lot of cell service, so sometimes where it shows you are isn't exactly where you're at - I am severely directionally challenged y'all, so I don't risk this kinda stuff, lol.
To make the most of your time in Dollywood, as soon as you get through security; head back to the very back of the park to the lightning rod roller coaster. The park is slightly an uphill climb so starting at the back is the best way to optimize your time and prevent fatigue throughout the day, especially when it starts to get hot. Lightning rod is one of those rides that does have both weight and height restriction so be sure to test out the tester seat at the front of the entrance before getting on the ride. If you forget and you can't fit (like me) they do give you a few time saver passes to get onto other rides quicker. It doesn't take away the embarrassment in front of all those people, but it does help the sting of it.
Lightning rod is one of the oldest rides in the park, and is a wooden roller coaster. They have re-tracked about 2/3 of this ride so it runs a lot smoother than it used to. The scariest parts are the ones that you can't see with lots of drops turns and twists.
After lightning rod head over to Tennessee tornado and wild eagle. The Tennessee tornado frequently breaks down so get on this ride when you can. The Tennessee tornado is one of the best double looped roller coasters in the USA. It is an ear banger, so if you have neck issues or are prone to headaches I wouldn't ride this ride. It does have several stomach lurching drops to ensure you have a good time. Be sure to pay attention to the hilarious signage on the walls, the random wagon in the tree outside, and other paraphernalia stuck in various places and sides of buildings as you approach this ride that makes you feel like you are approaching the aftermath of a tornado that just blew threw.
Wild eagle is one of the more popular rides in the park. So the line does get long, but it is well worth it as it is a seated ride where you can dangle your feet and the dynamics of the ride make you feel like you are truly flying through a canyon like an eagle.
Fire chaser is one of those family friendly rides with a few hidden secrets about this ride I will mention in another section (aka keep reading, lol). This ride is unique in that it takes you both forward and backwards, with real life fire in the fireworks station that causes such a visual havoc. This one is a ride that most weight sizes and heights can go on, and is very fun.
Thunderhead will give you a 70 foot drop, but with 360° views of the park. Each year they are smoothing out the tracks as this was one of the biggest complaints about this ride, but definitely is worthwhile going on.
Blazing fury is definitely a family friendly ride, But it's sort of like riding through a haunted house in the beginning, and may scare the little ones. The next sections of the ride reminded me of the Pirate's of the Caribbean Ride at Disneyland but without the water. The last 30 seconds of the ride are in complete darkness with some theatrical sounds and a lurching finish.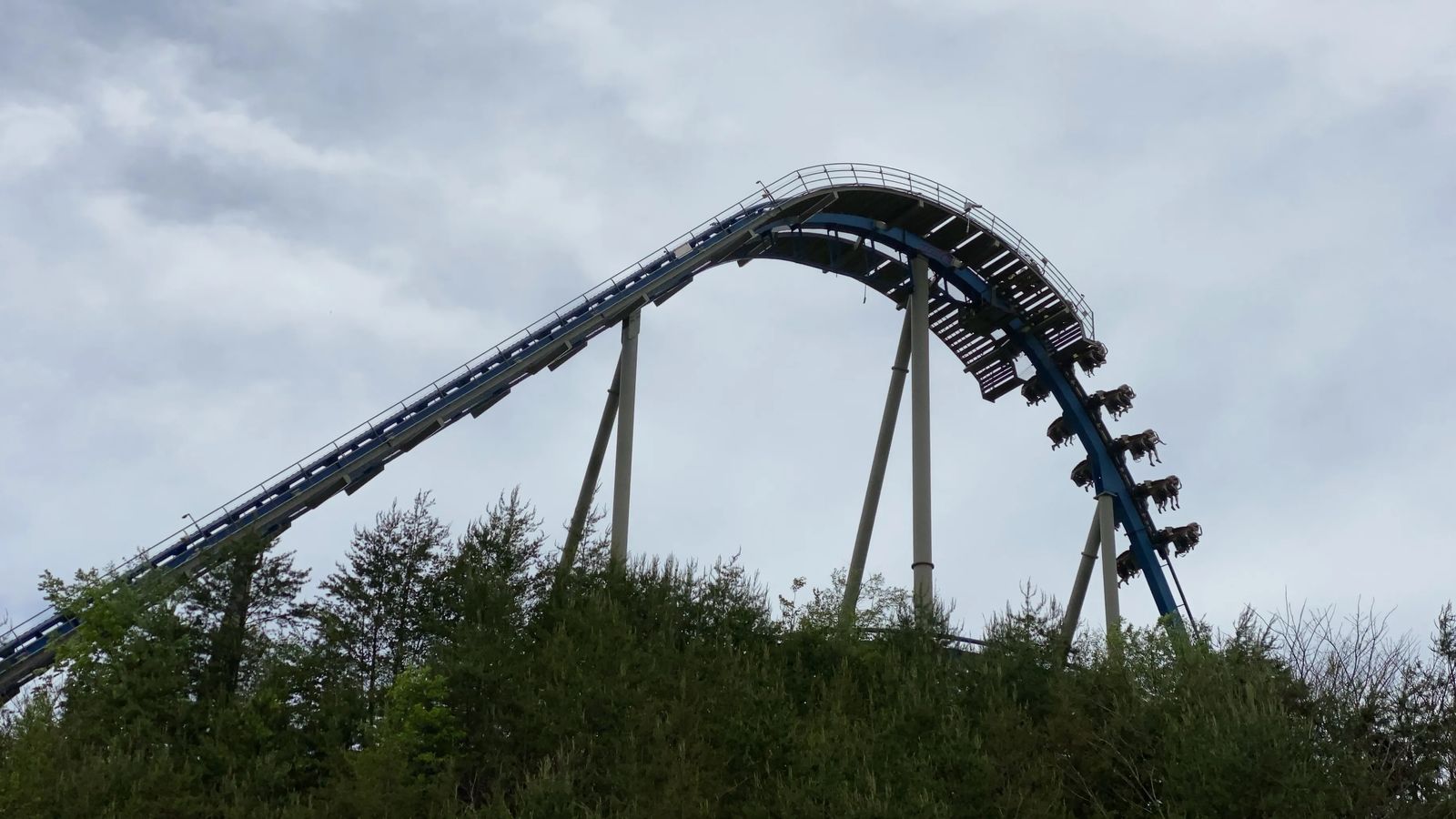 The last ride that I suggest going on is Dragonflier, which is the wild grove children's section of the park and the children's area. This ride is supposed to mimic swallows and dragonflies in a grove and the feeling of spring and innocent discovery. You weave and wind on the ride just like a dragonfly would through the grassy tickets of a field.
The last ride I suggest going on is one for everyone (even those who get sick on rollercoasters), the Dollywood Express. This coal powered steam engine named Klondike Katie takes you on a 5 mile, 20 minute journey through the park. Dollywood Express is a classic I suggest not missing, just be aware you can have cinders fall onto the top of the train so just make sure if you have vision issues to wear sunglasses or protective eyewear prior to boarding.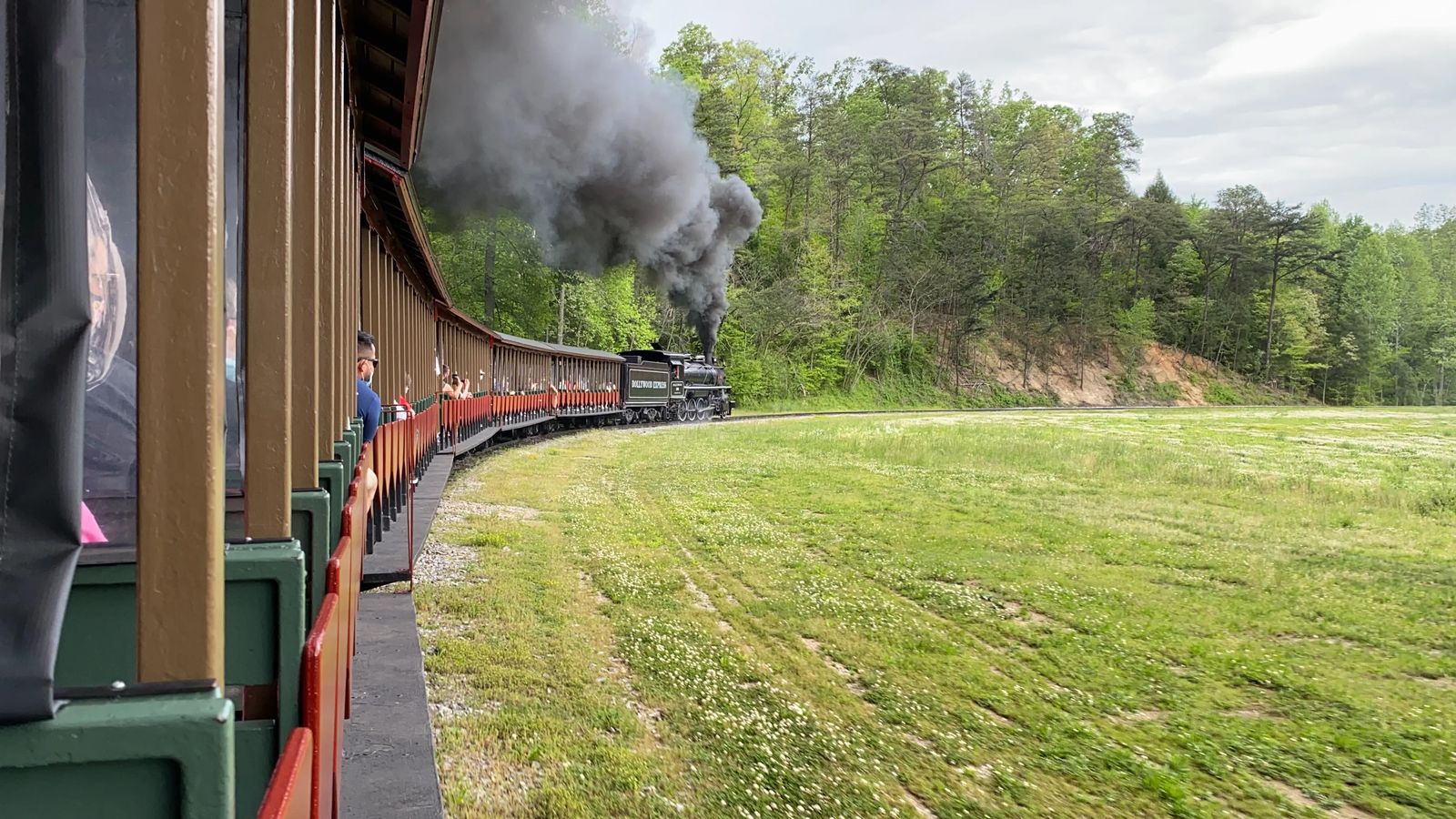 Craftsman Village
Craftsman village is where you will be able to experience real life craftsmen like they had in the 1800s. This is where they make bird houses, blow glass, work leather and even have a working blacksmith that all do demonstrations. For a small fee, you can also participate in making your own crafts while your there from skilled craftsman. If you don't want to make your own, the items they make are all available for purchase as well. So for those that cannot ride the roller coasters, or get to motion sickness while on a roller coaster ride, this is a great option for them.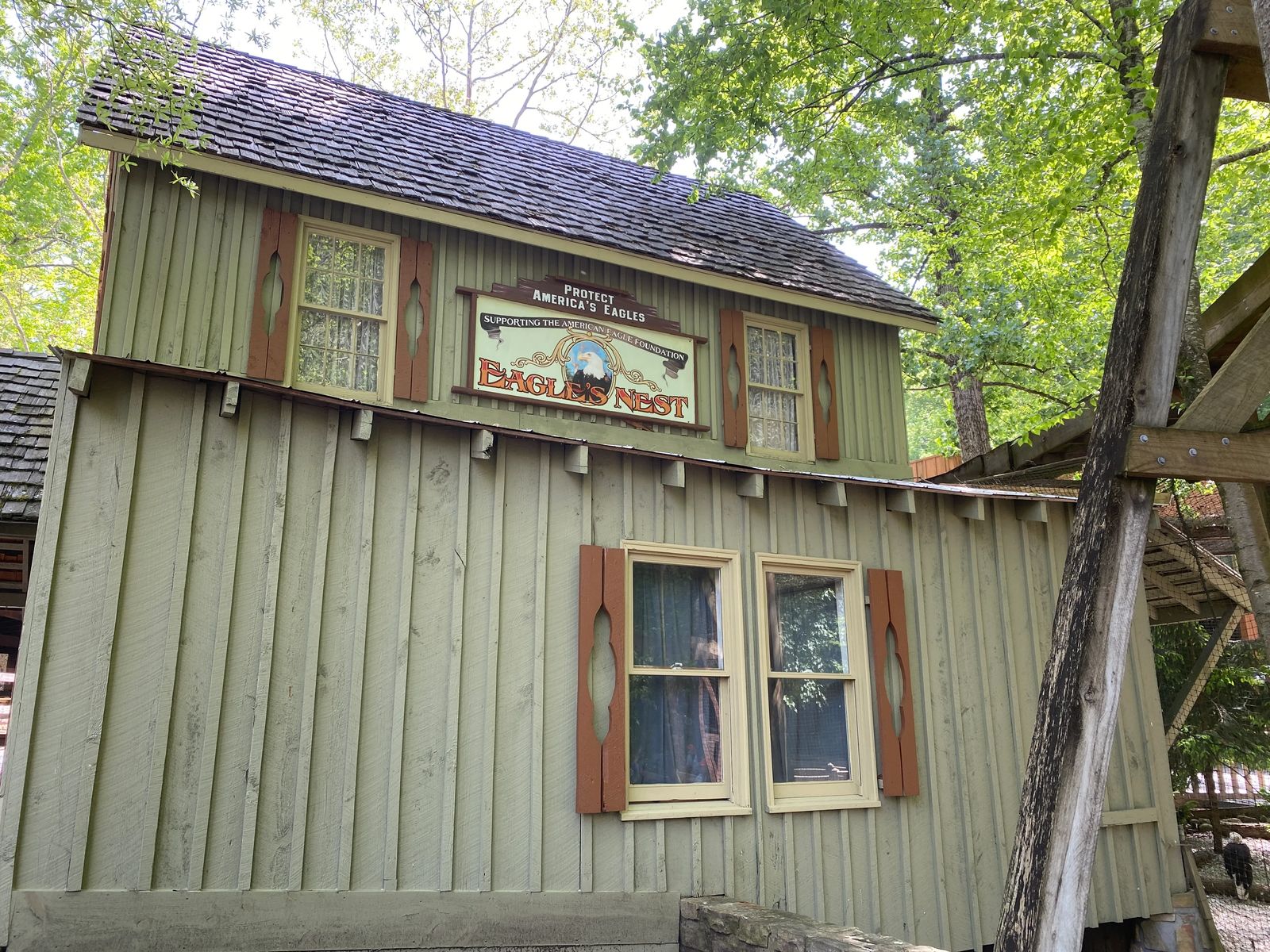 Shows At Dollywood
There are several theaters and throughout the park where shows happen during the year. These theaters include Showstreet Palace, Pines Theatre, DP's Celebrity Theatre, Backporch Theatre, Valley Theatre, Wings of America Theatre, Heartsong Theatre, Showstreet Gazebo, and the Dreaming Theatre.
Dollywood does do a fabulous festival of nations show that showcases local Cherokee music as well as a brass band, Keona, Atahualpa, Mexicana, Dainava, Stilt walkers of Belgium and a Zambian vocal group. Each year is a little different so make sure to plan your trip in time to see this unique festival.
Some of the must see shows at Dollywood are the Kingdom Heirs, the Tones, Smoky Mountain String Band, Heartsong, Wild Roots Band, and Kelle Jolly. You can typically find a list of each of the performers, what theatre they will be in and when they will be performing on the Dollywood Website.
There is also an Eagle show at the Eagles Nest near Craftsman Village where rescued Eagles are brought here to educate the public on birds of Prey. Dollywood works closely with the American Eagle Foundation for funding and protection and care of the non-releasable birds of prey, raptor rehabilitation, and Bald Eagle breeding/release program.
Awards Dollywood Has Won
Dollywood isn't short on awards, just like its founder Dolly Parton. This theme park has one THREE Golden Ticket awards, which is the highest honor a theme park can win. Dollywood won these awards for Best Guest Experience, Best Kids Area, and Best Christmas Event.
Dollywood was also named by Forbes as one of the best places to work in 2021. Some people have worked here for more than 30 years. Aunt Granny's Buffet was also named by USA Today as one of the top 10 theme park restaurants in the world.
I personally feel like, as a bread conissor myself that the Cinnamon Bread should win some kind of award as well. Let me know in the comments if you have tried the Cinnamon Bread and if you think it deserves an award.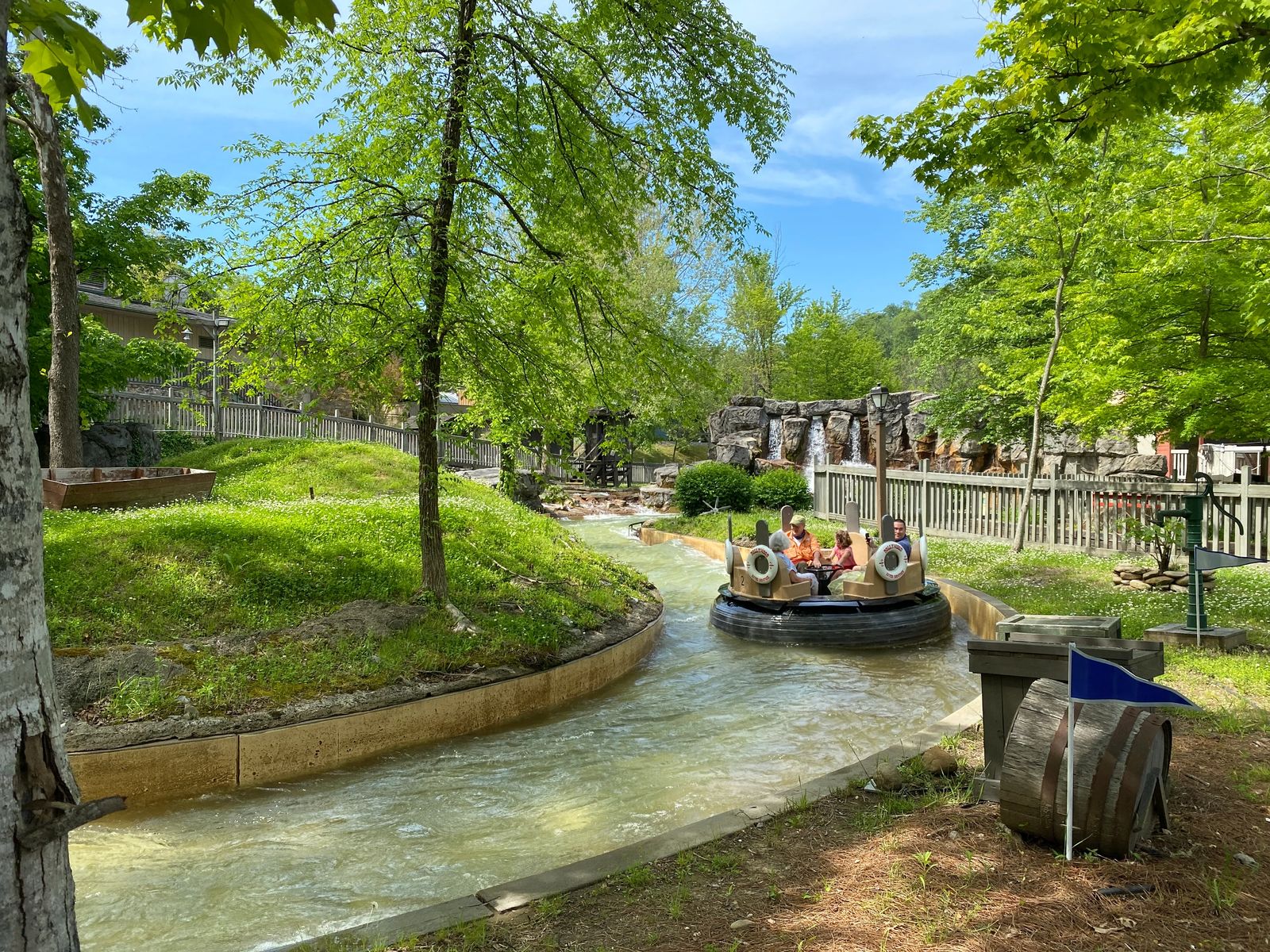 Water Rides and Splash Country
There are two water rides located in Dollywood where you can cool off on those hot summer days. If you really can't stand the heat though I would head over to the Dollywood Splash Country. Dollywood splash country is a 35 acre water park, right next to Dollywood in Pigeon Forge Tennessee. It was also named by USA today as one of the top 10 waterparks in the country.
There are giant water slides, family rides, and splash pools for children so it really is a lot more family friendly for everyone. Especially on those hot summer days, create a floating family train along the 1,500 foot lazy river. For something a little more challenging and fun, they also have a 25,000 square foot wave pool.
Secrets At Dollywood
Consider the secrets of Dollywood their own version of looking for the Mickey Mouse ears at Disneyland. If you go into the Craftsman Valley shop, there is a small hole with a mouse named Maryann because a former employee felt that the shop always needed a mouse.
Right near the Rivertown section you have a replica of Dolly Parton's Tennessee mountain home. Her brother actually helped built the replica, and her mother helped decorate the interior. It is worth a stop to see what humble dwellings this wildly famous singer came from.
The chapel in the craftsman village holds church on Sundays, complete with songs and a sermon. It was named after the doctor that delivered Dolly Parton as a baby, Robert F Thomas. It has hundreds of items that have been donated over the years some of which are over 100 years old.
Dolly Parton's old tour bus is also available for touring so you can have a glimpse into the life of what it was like on the road for a famous singer. This bus is in the corner of the park near the entrance, and if you don't actively look for it, you might miss it.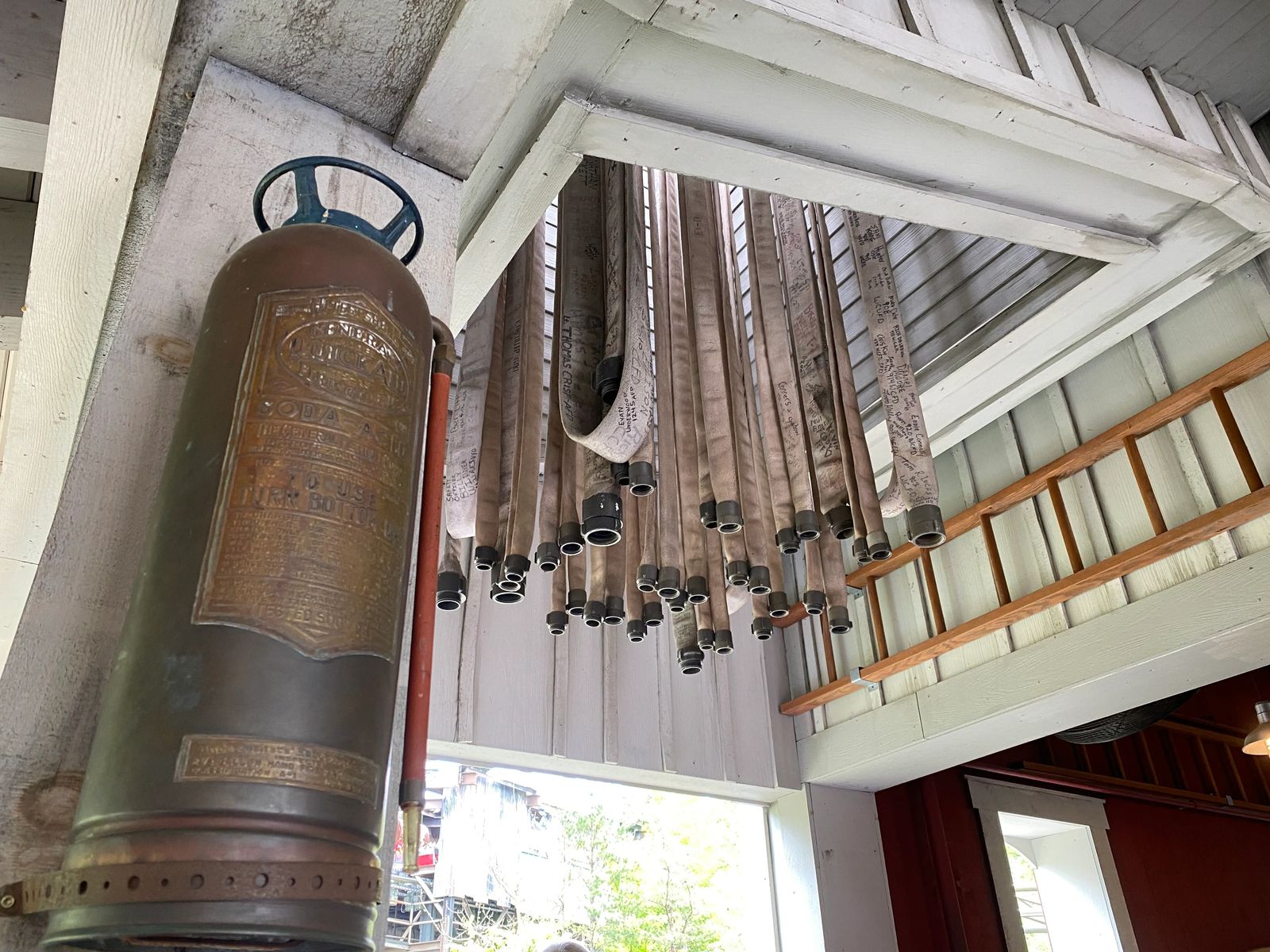 The Owen's Farm area is named after Dolly Parton's mothers side of the family, who also happens to be head of her publicity department as well.
If you go over to the Barnstormer ride, this ride is unique in that it is a reminder of the planes that would fly over Dolly Parton's Barn performing tricks as a child. After the air show the crop dusting planes would come and take attendees for short rides.
Remember the Firechaser Roller coaster? Well the fire hoses that are in the building, hanging from the ceiling are signed by actual firefighting volunteers.
Just outside the Grist Mill is an old water clock, but if you look at the date it says your in the year of 1887, but will have the correct day and time. It is all the attention to the little details in this park that really add to the magic and experience of Dollywood.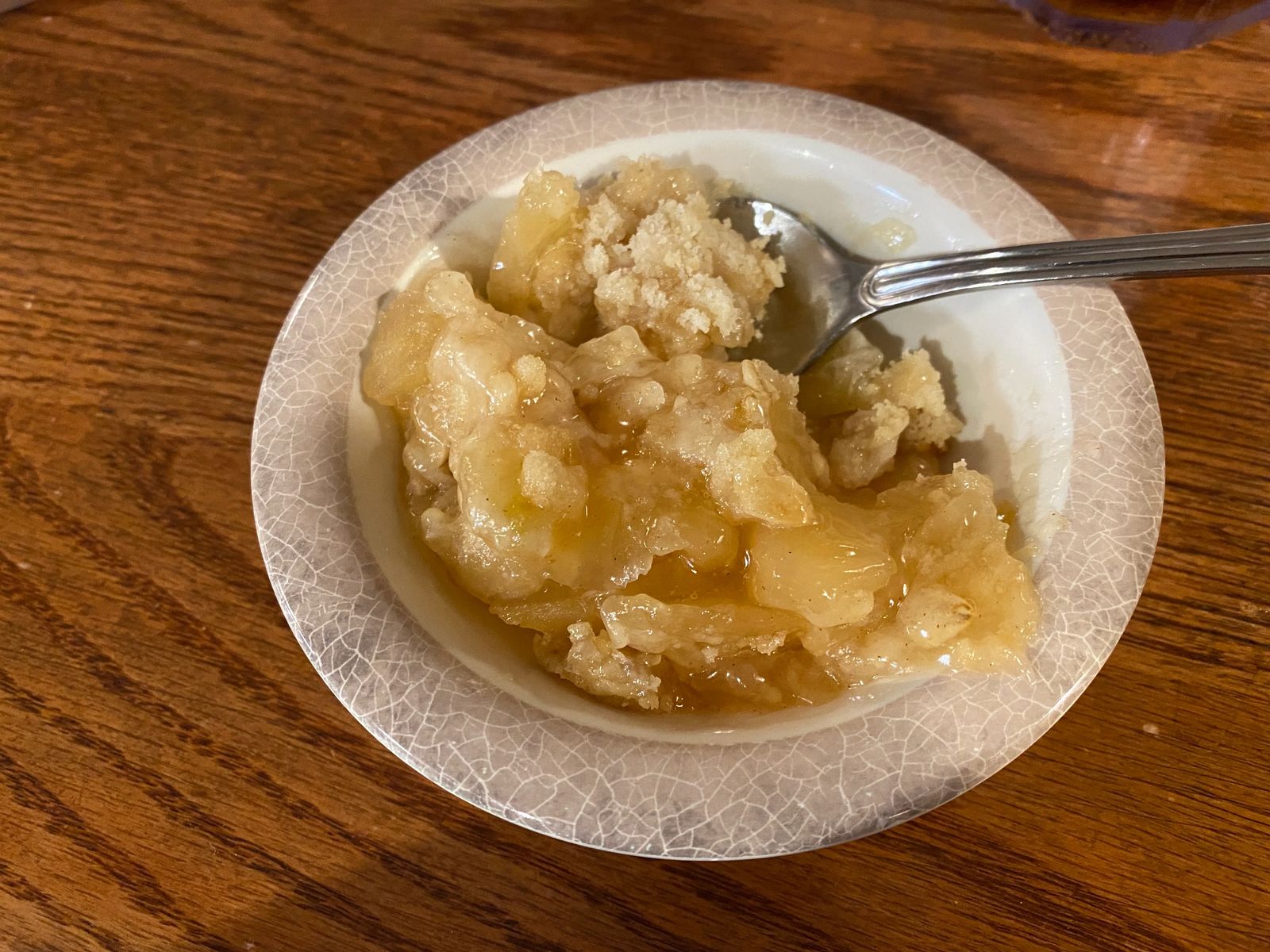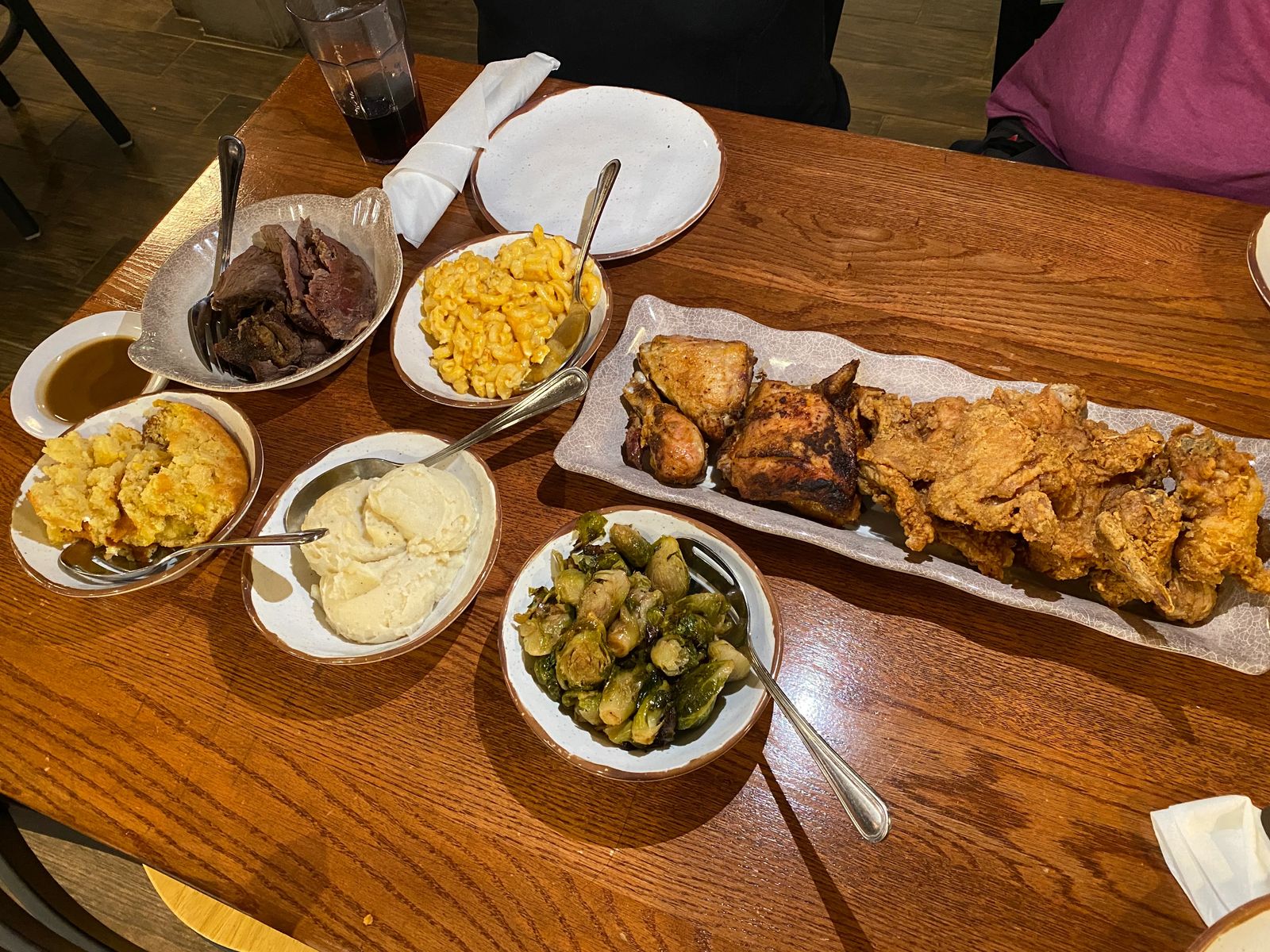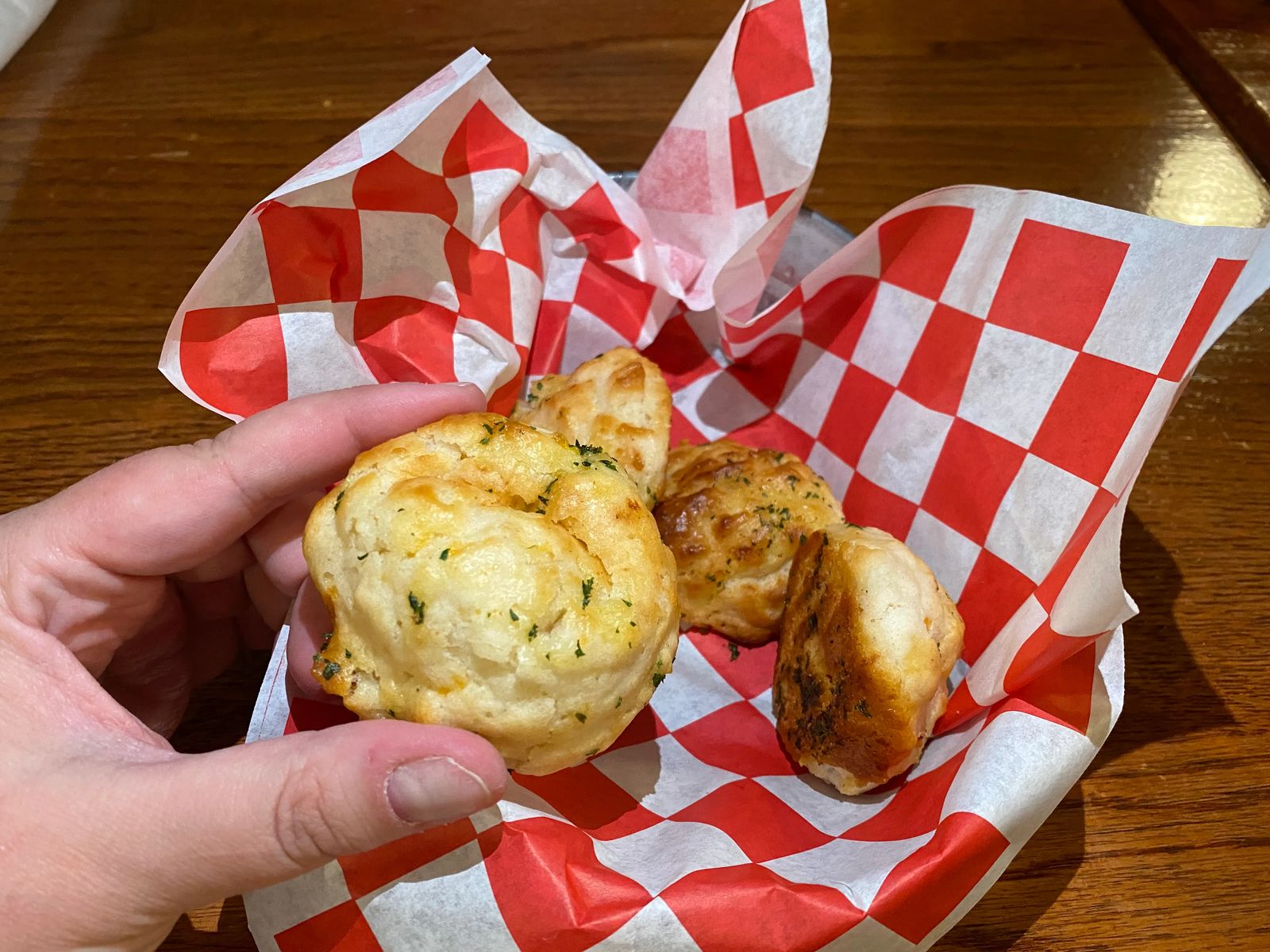 Things To Eat At Dollywood
Dollywood isn't short on food! It wouldn't be a REAL Southern USA theme park without some delicious bites to eat. They have their usual theme park treats like pizza, dippin dots, burgers, milkshakes and even some delicious Kettle Corn Popcorn.
If you are in Dollywood though I suggest, like I said before, to go to the Grist Mill for the Cinnamon Bread for some late breakfast. One loaf will cost you about $9.99 and could easily feed 3 people. The loaf comes with icing, but I am gonna rave here for a second about the Apple Butter. People......you haven't really lived unless you have tried this combination of crispy crust cinnamon bread, with the soft gooey inside with a big helping of the apple butter with chunks of cinnamon apple gooey goodness. Please thank me later in the comments and let me know what you think. ;)
The other place I was pleasantly surprised about was Aunt Granny's Buffet. While the pandemic has changed a lot of things about how the park operates now, including doing away with the buffet style meals - the flavor was not lacking. There are a healthy amount of options to satisfy any palette, and free 'refills' on all the plates you choose until every belly is full (including a hungry teenage boy, lol).
For around $25 per person, you can choose 2-3 main courses as a table which include carved beef top round, southern fried chicken, southwestern herb baked chicken, beef pot roast with chunky vegetables, homemade chicken & dumplings.
Each table then gets to choose three side dishes per table that can include: Green Beans, Roasted Brussel Sprouts, Granny Ogle's Pinto Beans, Mac & Cheese, Southern Fried Cabbage, Oven Roasted Red Skinned Potatoes, Corn Pudding, Buttered Sweet Corn, Creamy Mashed Potatoes & Beef Gravy, and Honey Roasted Sliced Carrots. Before you ask me....yes, each person gets their own dessert.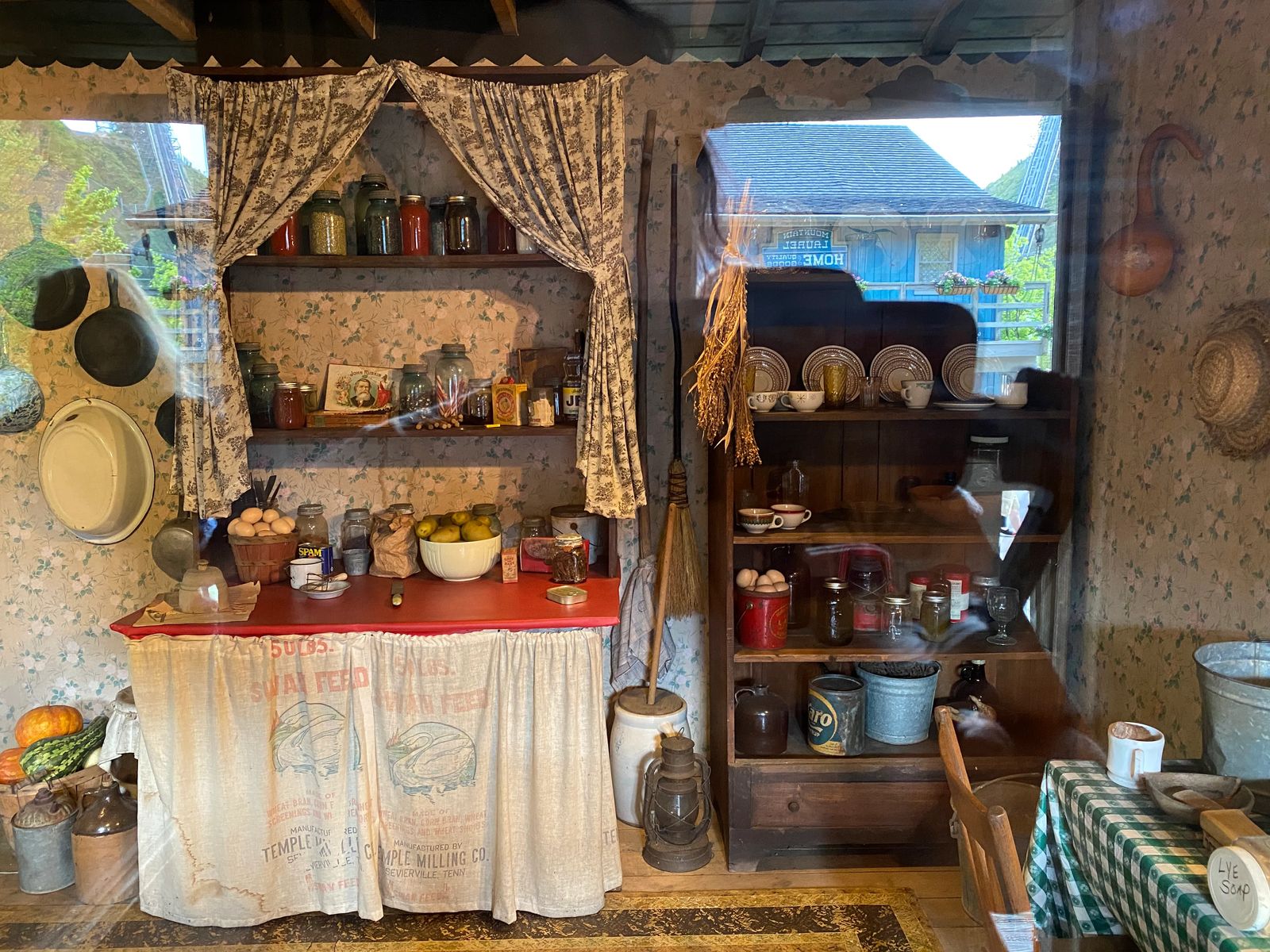 Other Tidbits At Dollywood
While Dollywood does require a bit of a drive to get there, it is well worth the trip to go. Dolly Parton also knew what it was like to grow up poor and not be able to attend any theme parks with her family, so she created a theme park where families could more affordably attend.
If you are staying at the Dream More resort, be sure to go to the bottom floor of the lobby area where you will find this box and plank of wood. The box contains a song that was written to be released as her last song, titled, "My Place in History". Only Dolly Parton knows this song and melody. The plank of wood with the chipped grey blue paint was Dolly Parton's first stage, part of her front porch of her Tennessee home.
If you are in the Smoky Mountain National Park, or driving through the area, Dollywood and the Dream More resort are a great place to stop for some stomach lurching fun and beautiful views.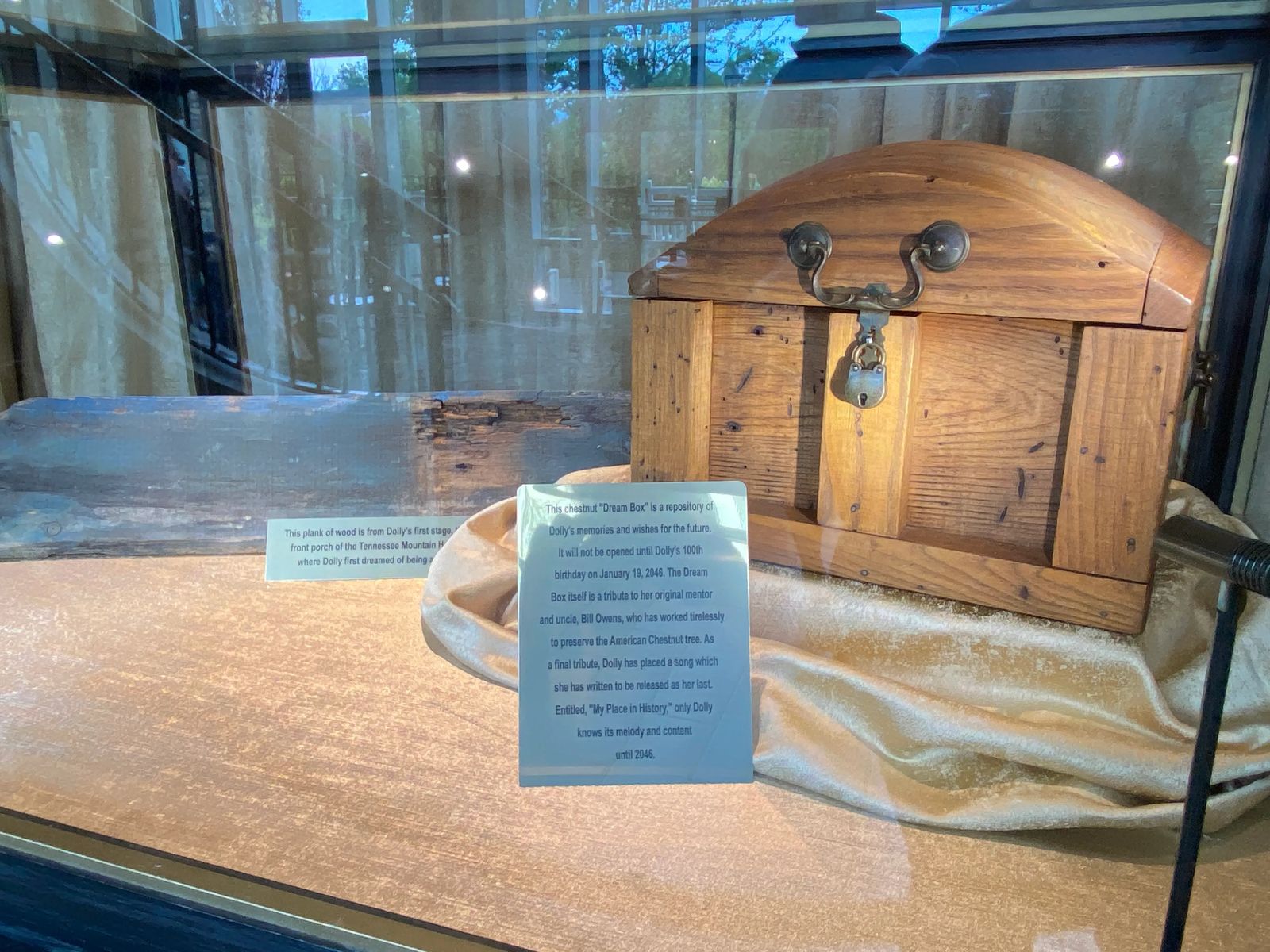 Like it? Pin it! Sharing is Caring ;)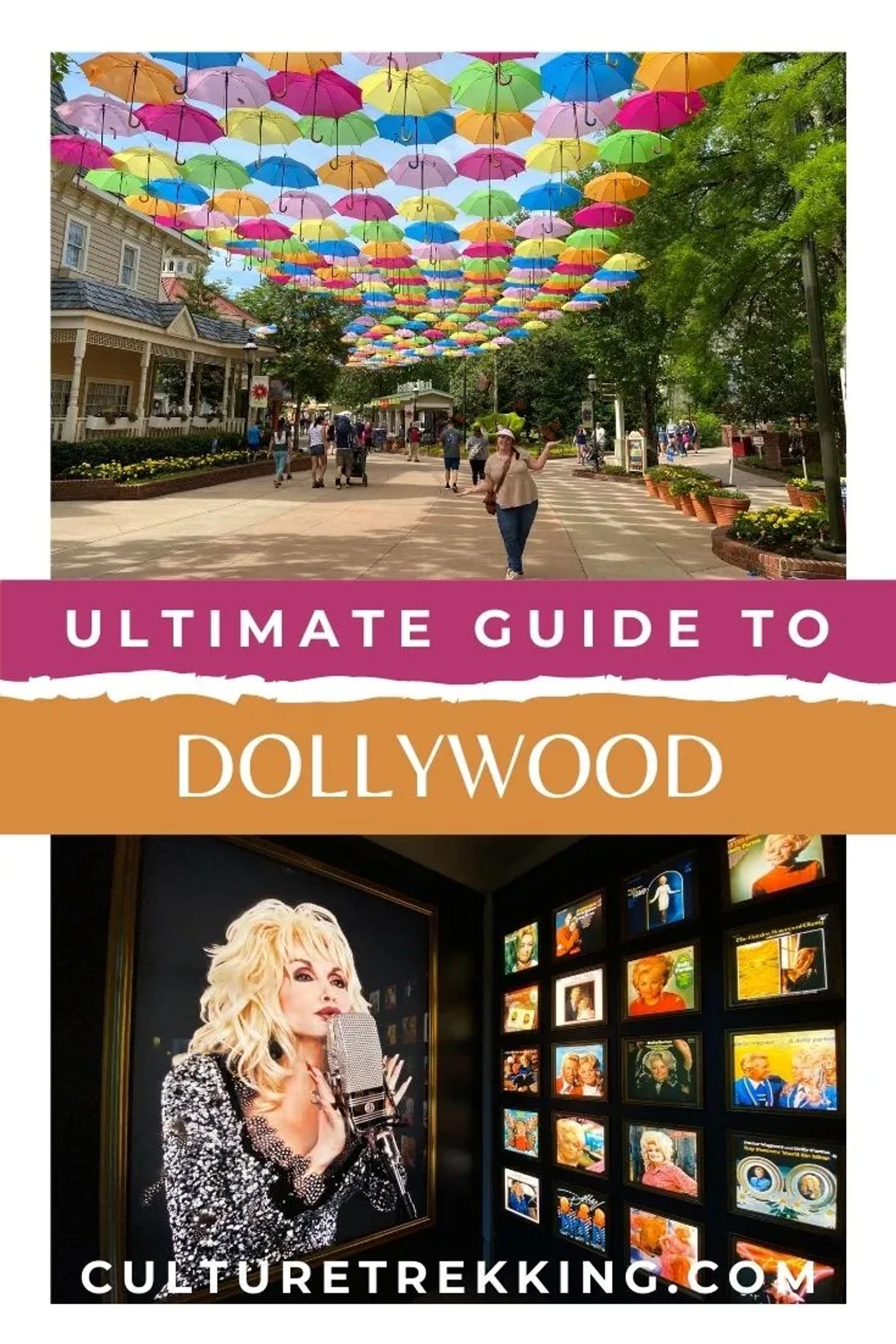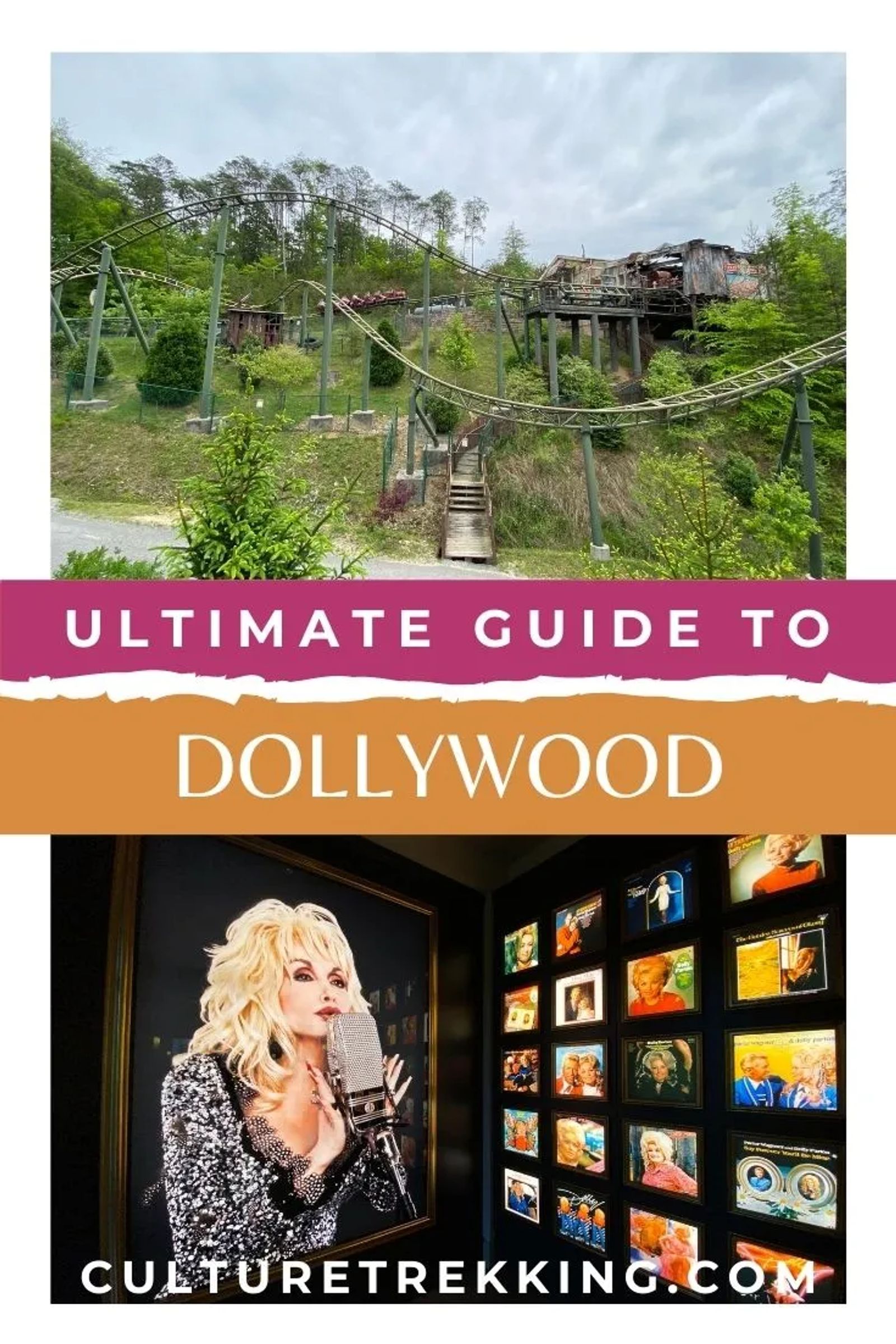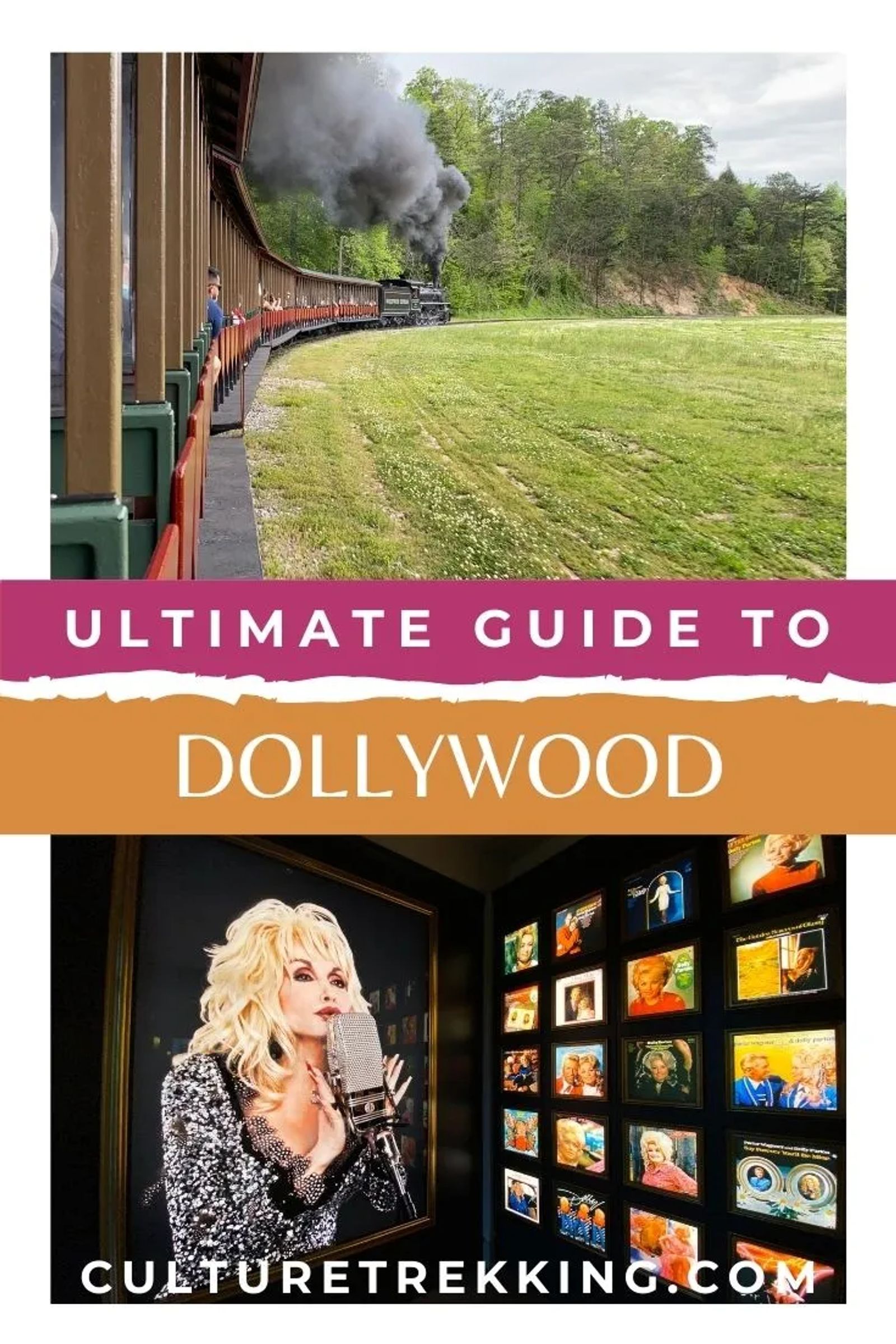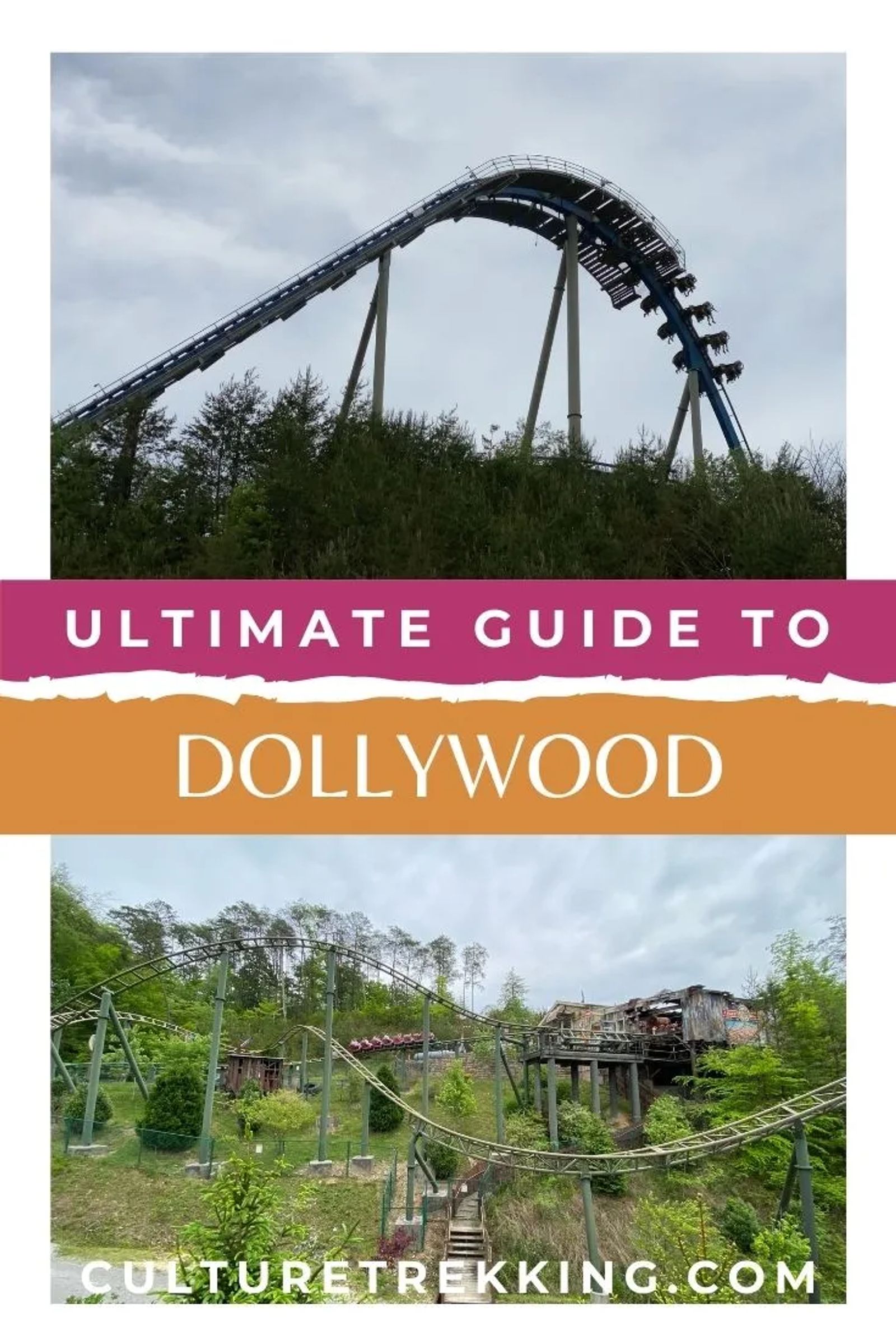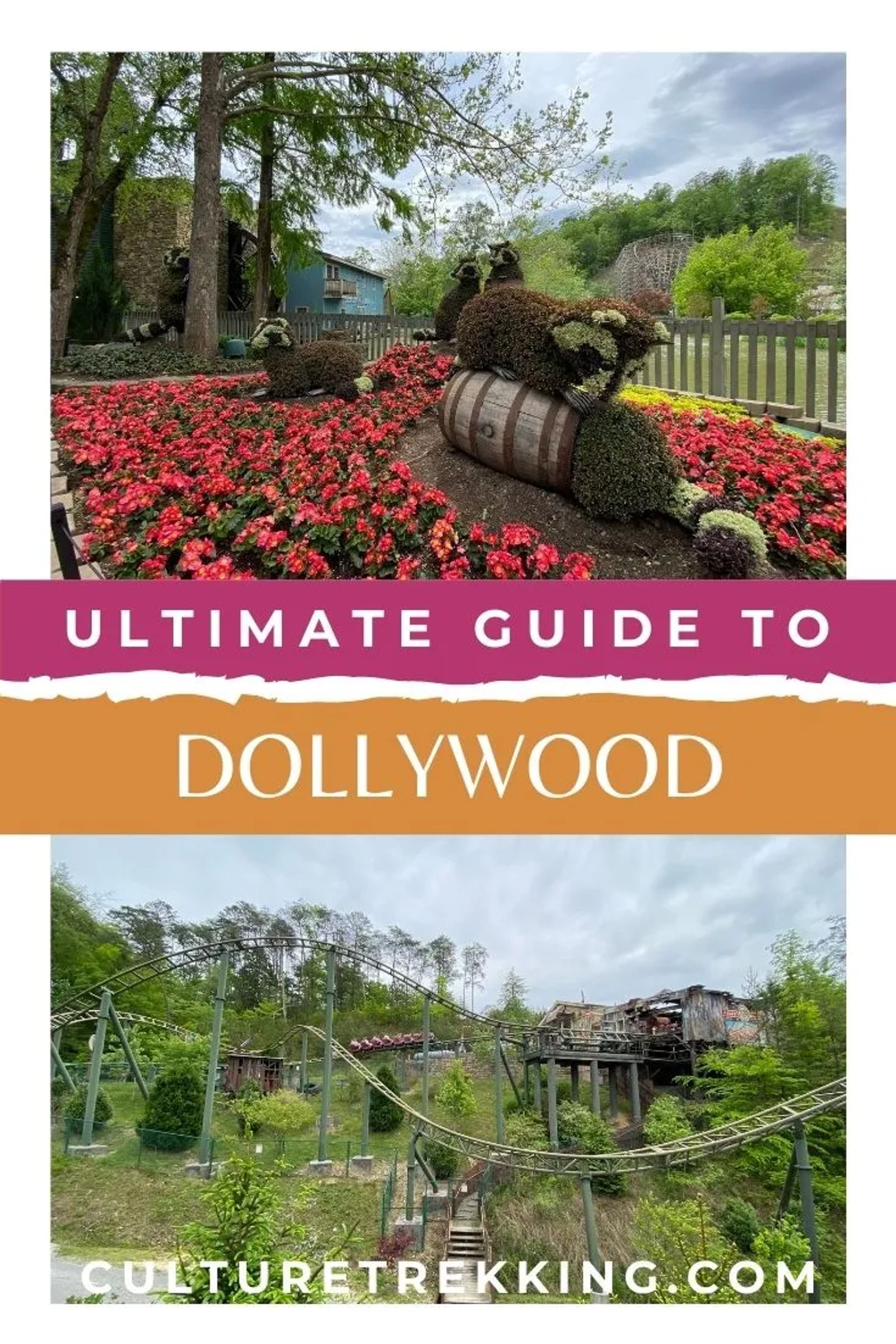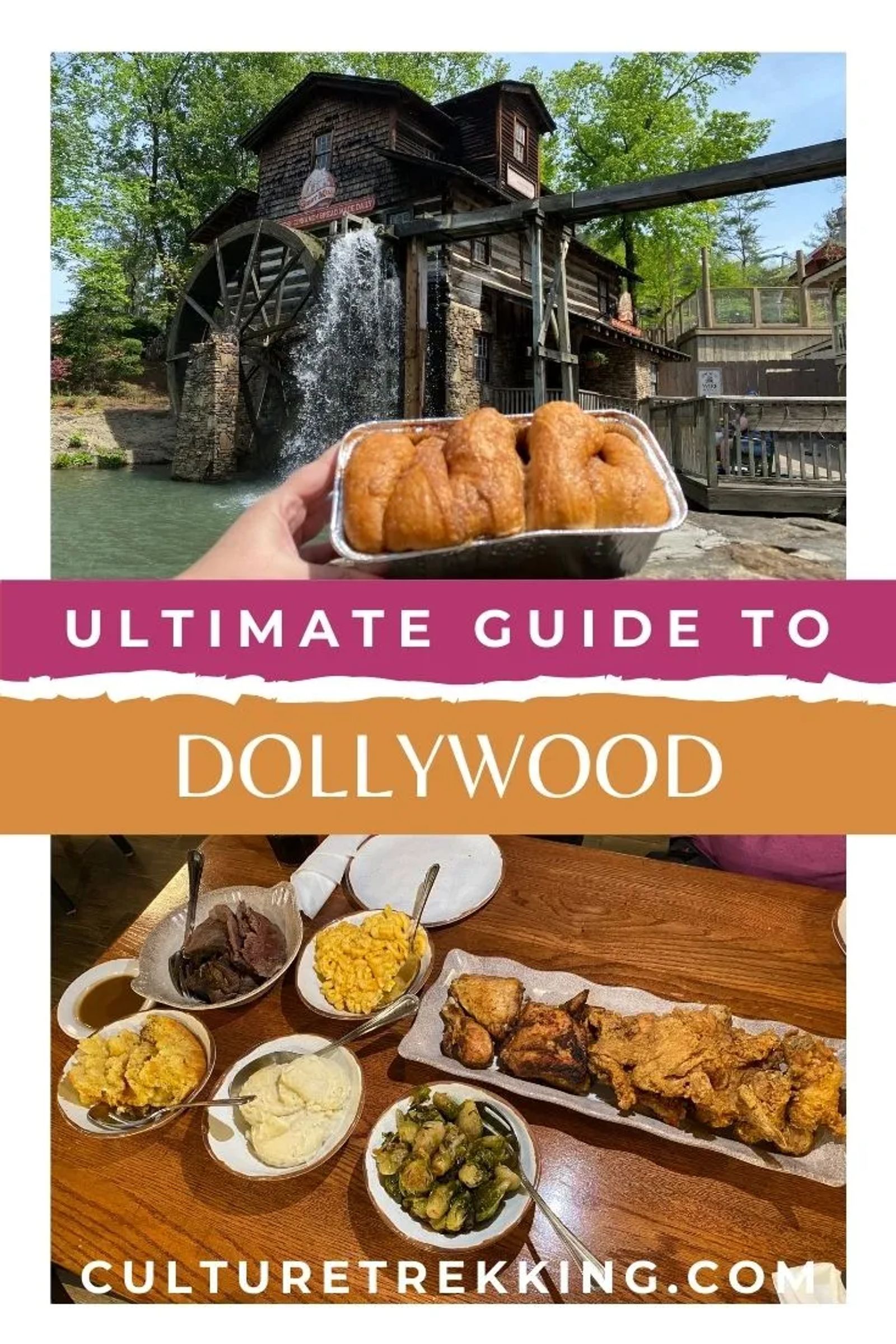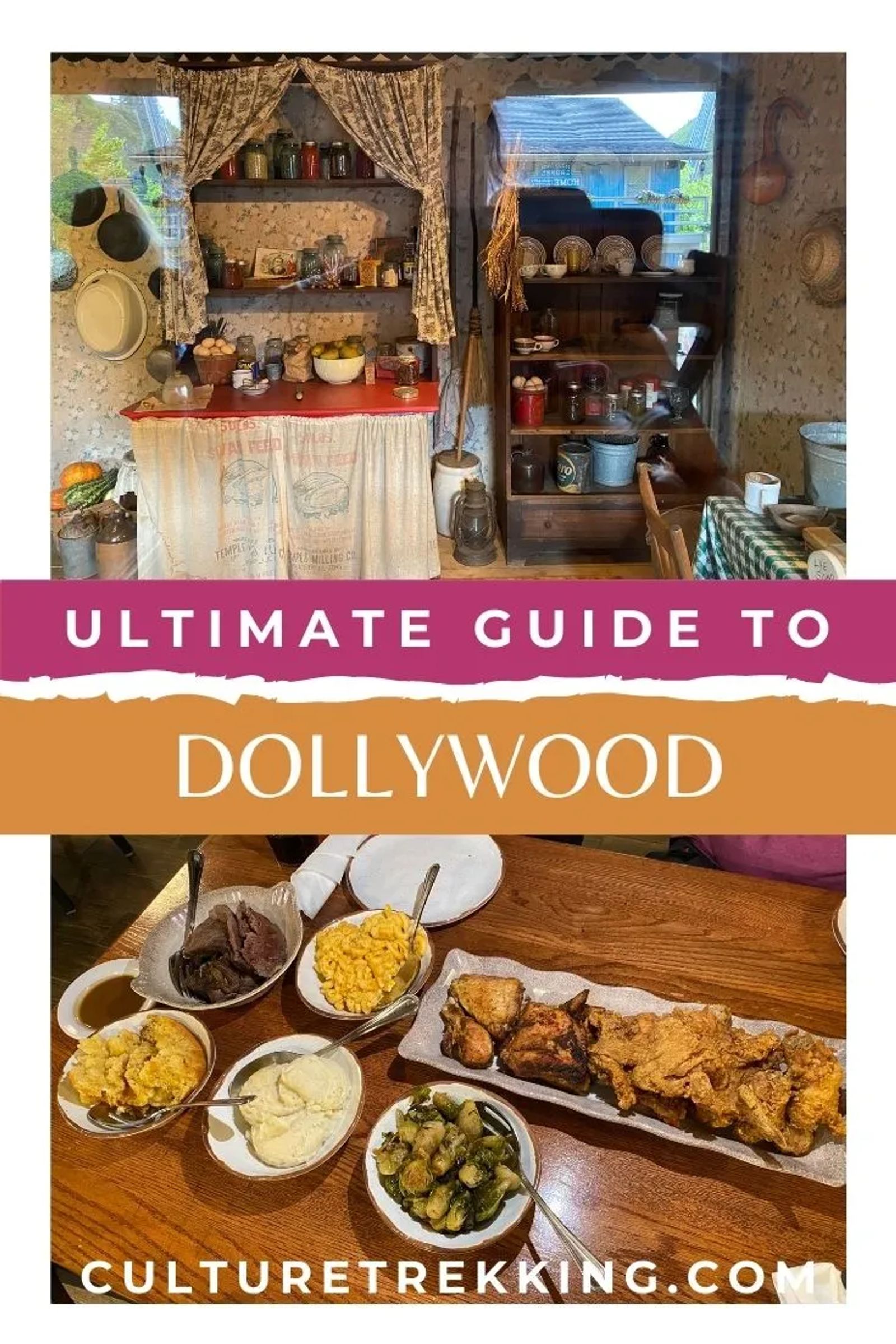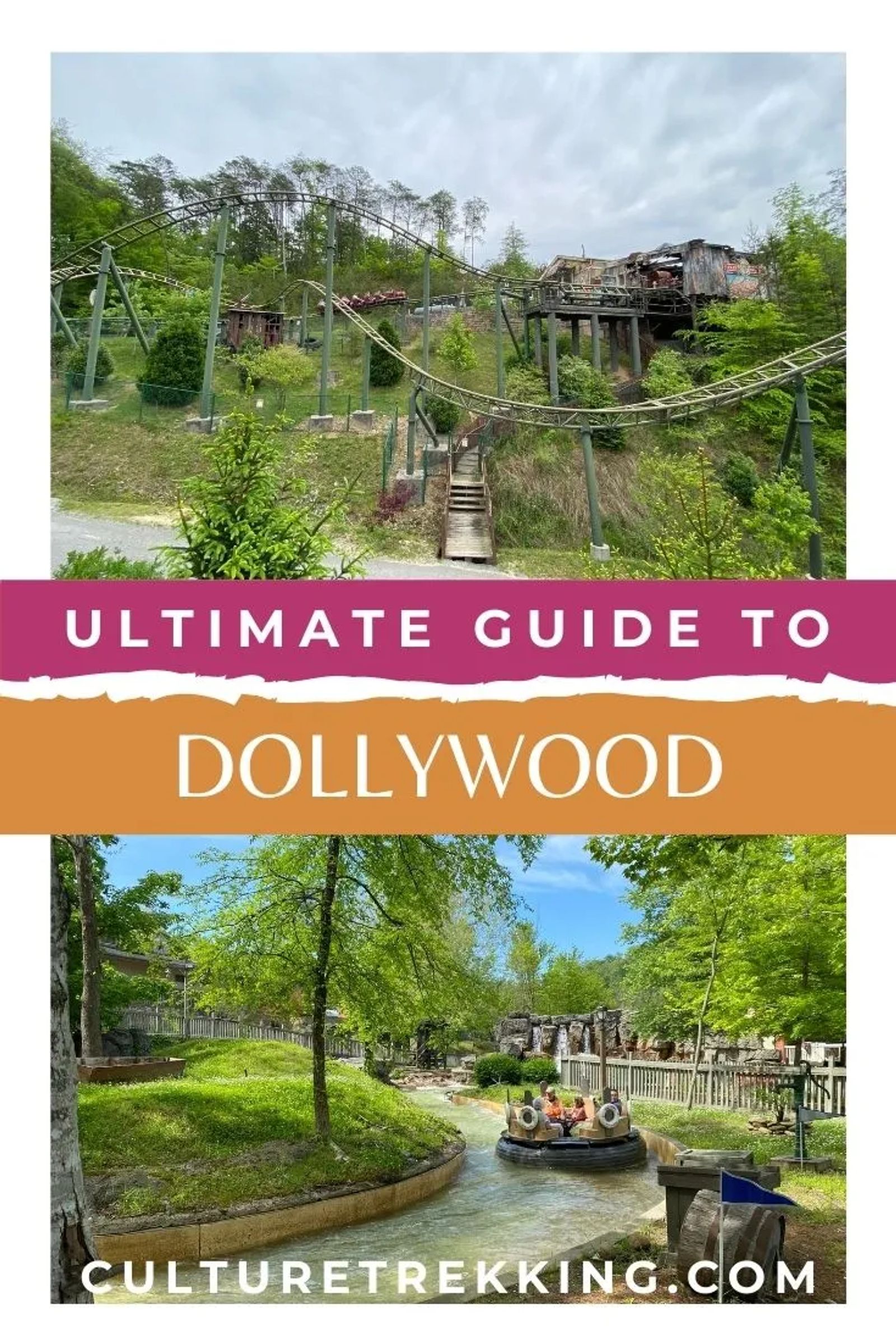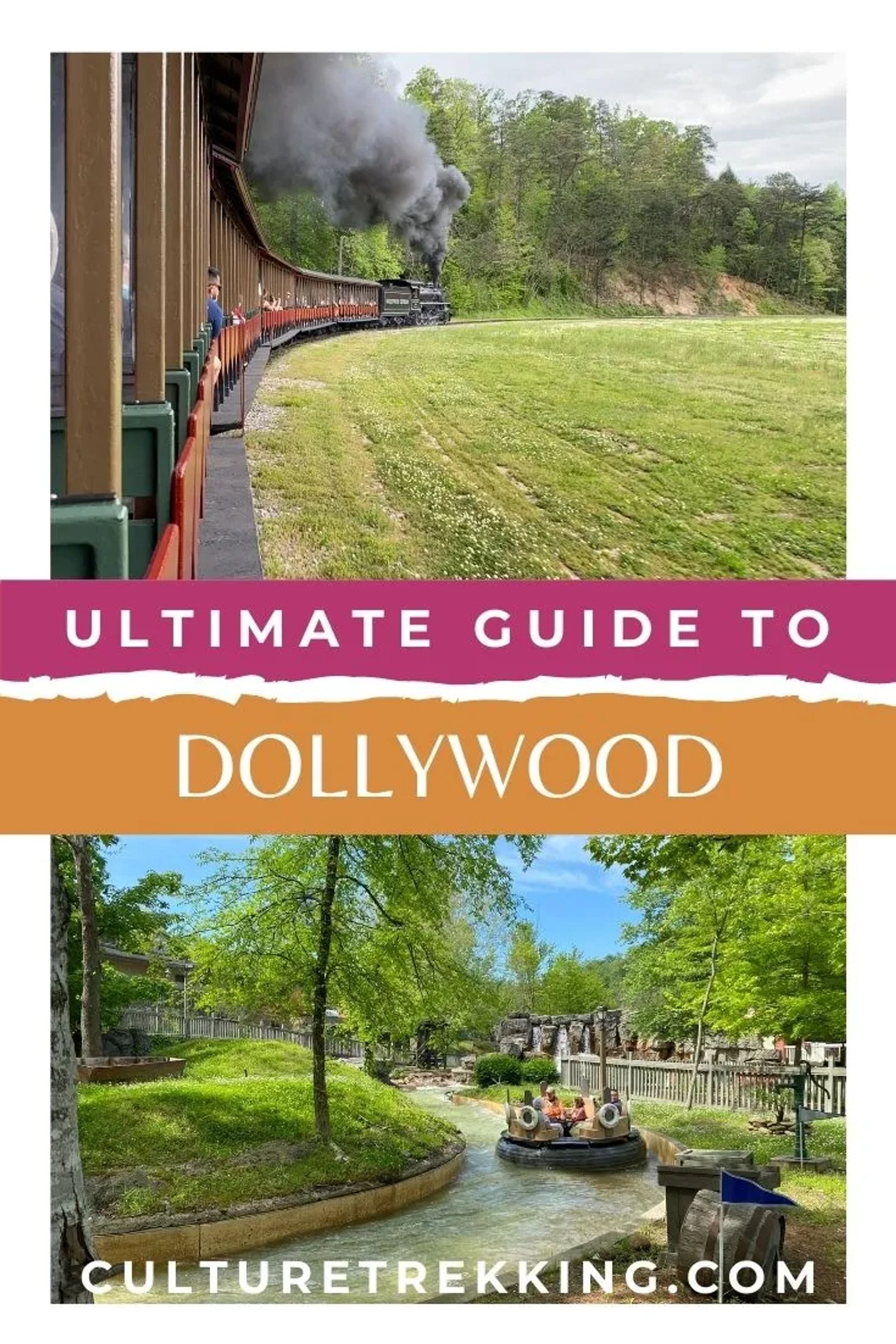 Latest Articles On Culture Trekking