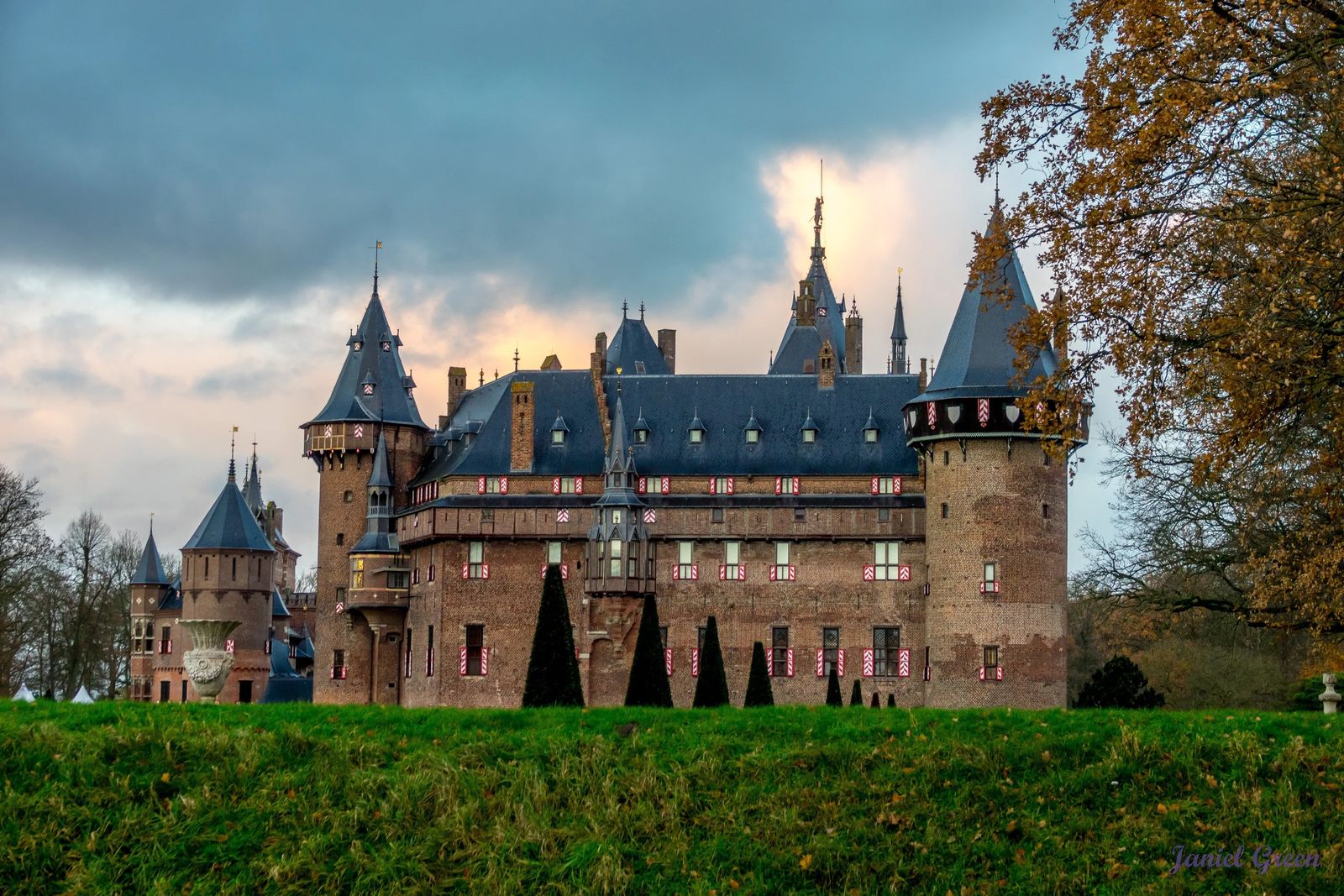 A Day Trip to Castle De Haar from Amsterdam
I was at ClinkNoord Hostel, with loads of time still to burn for the day, so I opened my phone and was expecting to browse around and kill a few hours. Blessed Google and their location services popped Castle De Haar up into my feed and my jaw dropped. Castle De Haar has hosted some pretty prominent figures over the years, since its founding in the 13th century.
My ancestors are from the Netherlands, my Great-Grandfather was born in Appledoorn a small town that no one really knows of. While most tourists stick to Amsterdam, Geithoorn, and Kinder Dijk I decided to jump on the bus and see if I could get to Castle De Haar in time before it closed and the sun set completely. Come with me as we discover Castle De Haar in the Netherlands, who built it, what festivals they host and how to not completely blunder your visit like I did.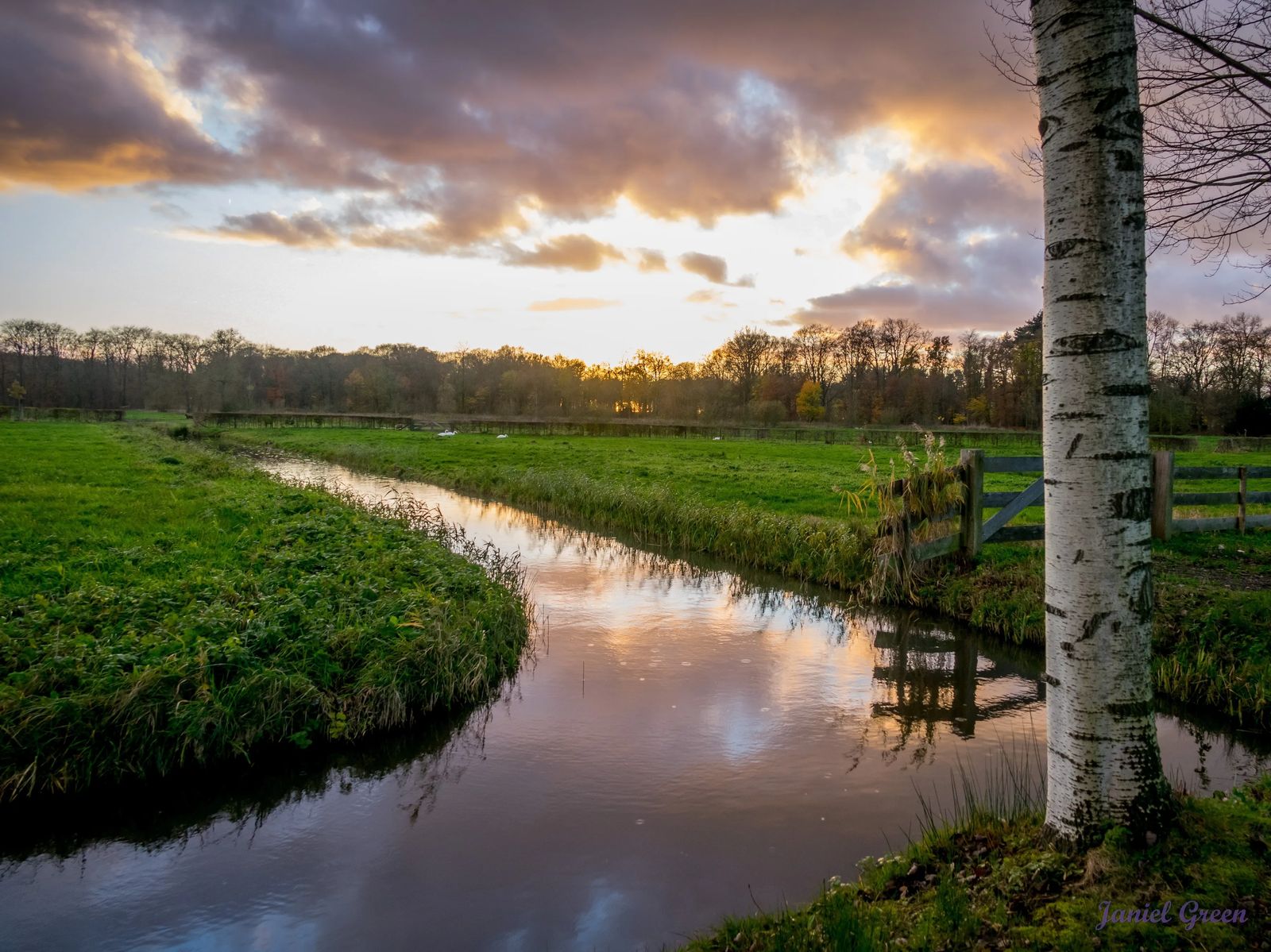 Castle De Haar, a Neo-Gothic castle so well preserved it appeared as if you would be transported back into the Medieval days of old. Talk about a PERFECT Instagram spot! I quickly packed up my purse and camera gear and headed to Amsterdam Centraal Station.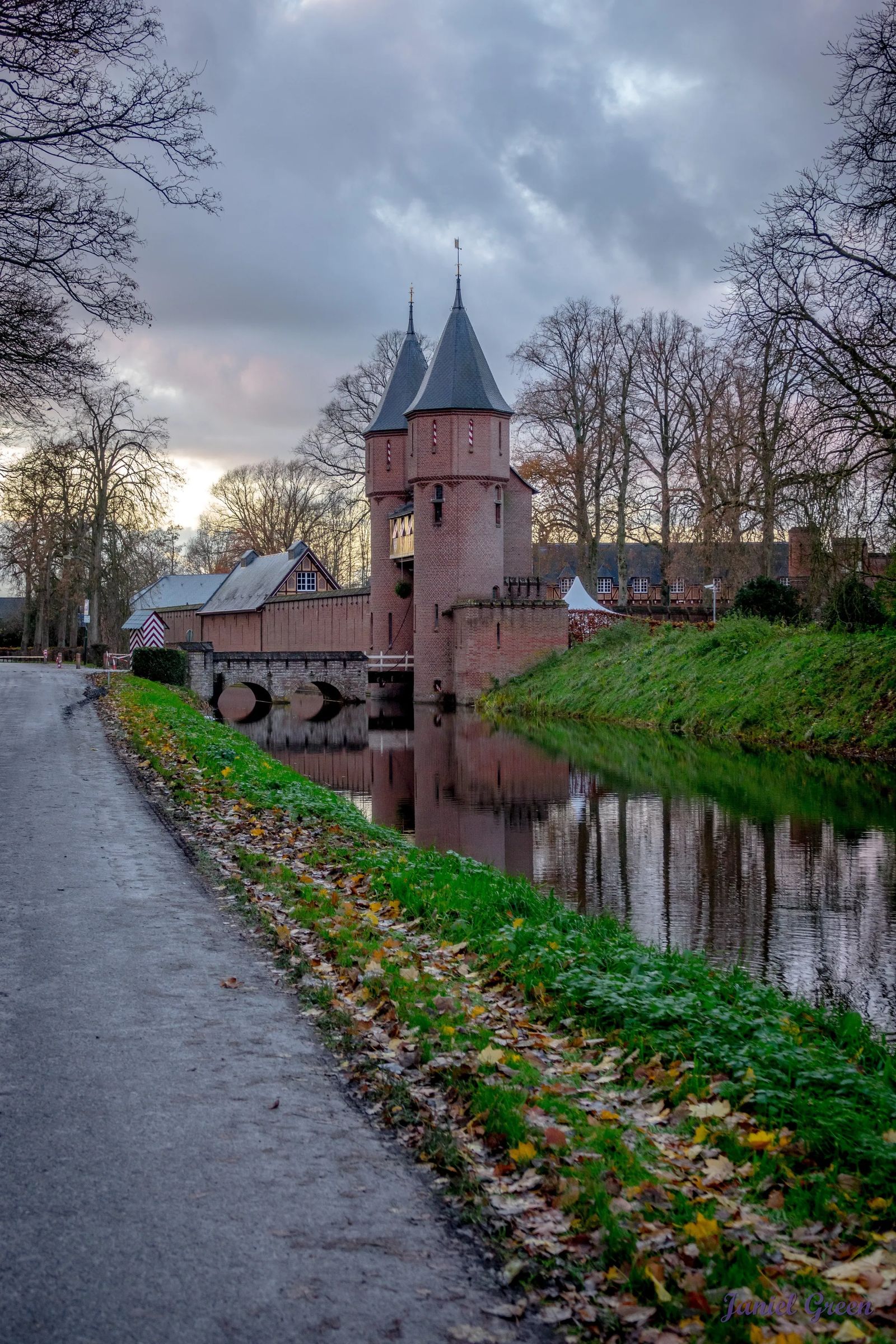 How to Get to Castle De Haar:
Take the train to Utrecht and then a small bus to Kastel De Haar. For specific times of the train and directions from your location see Rome2Rio. I didn't know if I would have enough time to do an actual tour before it closed, but I had to try! After a few transfers, the bus dropped me off on a long winding road that led to the castle. I still think that if I had not stopped to take so many blasted pictures of the sunset, I would have made it on time.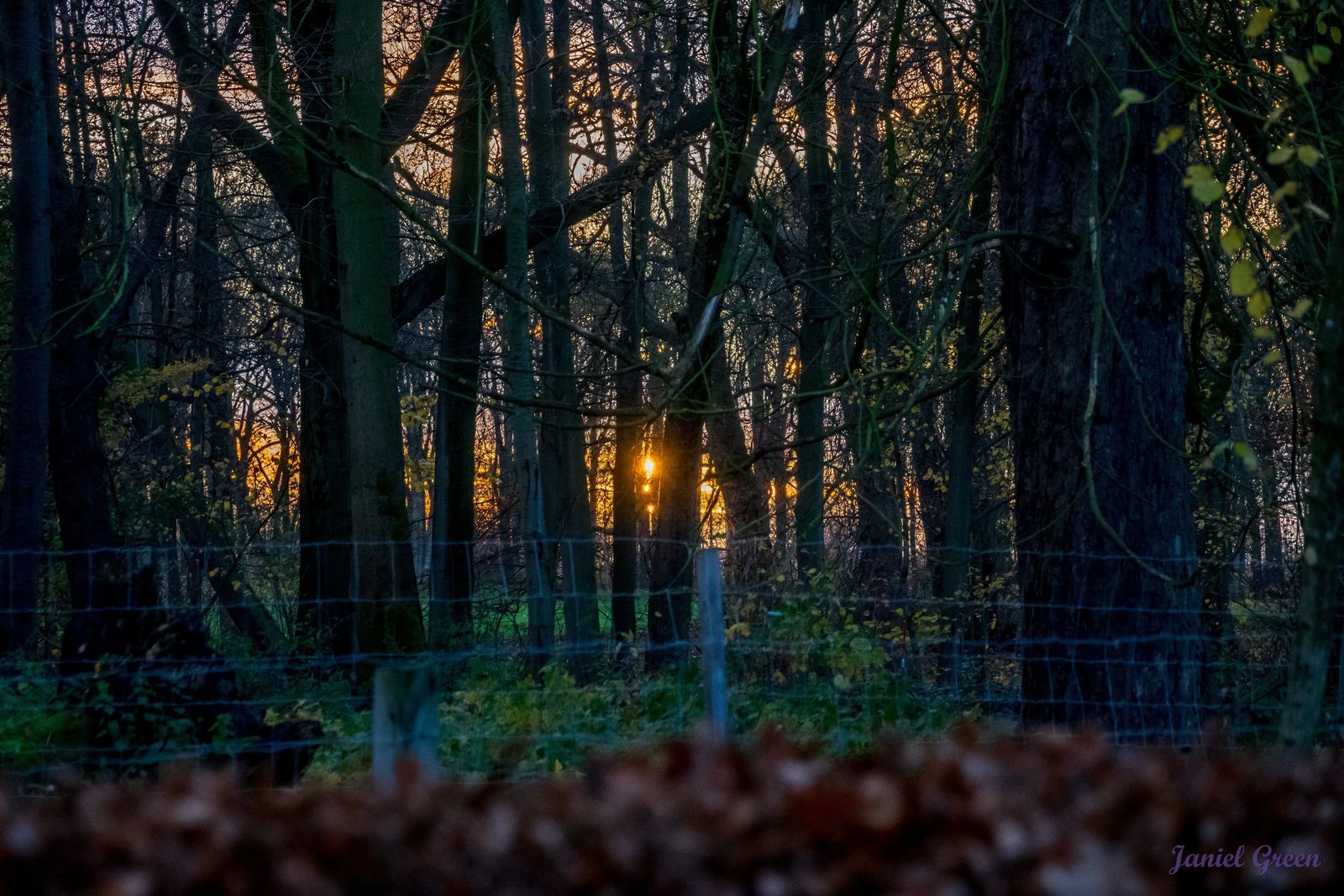 History of Castle De Haar:
It is said that there was a castle here since 1391 and remained the property of the De Haar family until 1440 when sadly the last male heir died childless. The castle was then given to Van Zuylen family. After several years of the castle being tossed around and falling into ruin, it was inherited by Etienne Gustave Frederic Baron van Zuylen Van Hyevelt van De Harr (yep that is one name....) who then married Baroness Helene de Rothschild who rebuilt the castle over the next 15 years starting in 1892.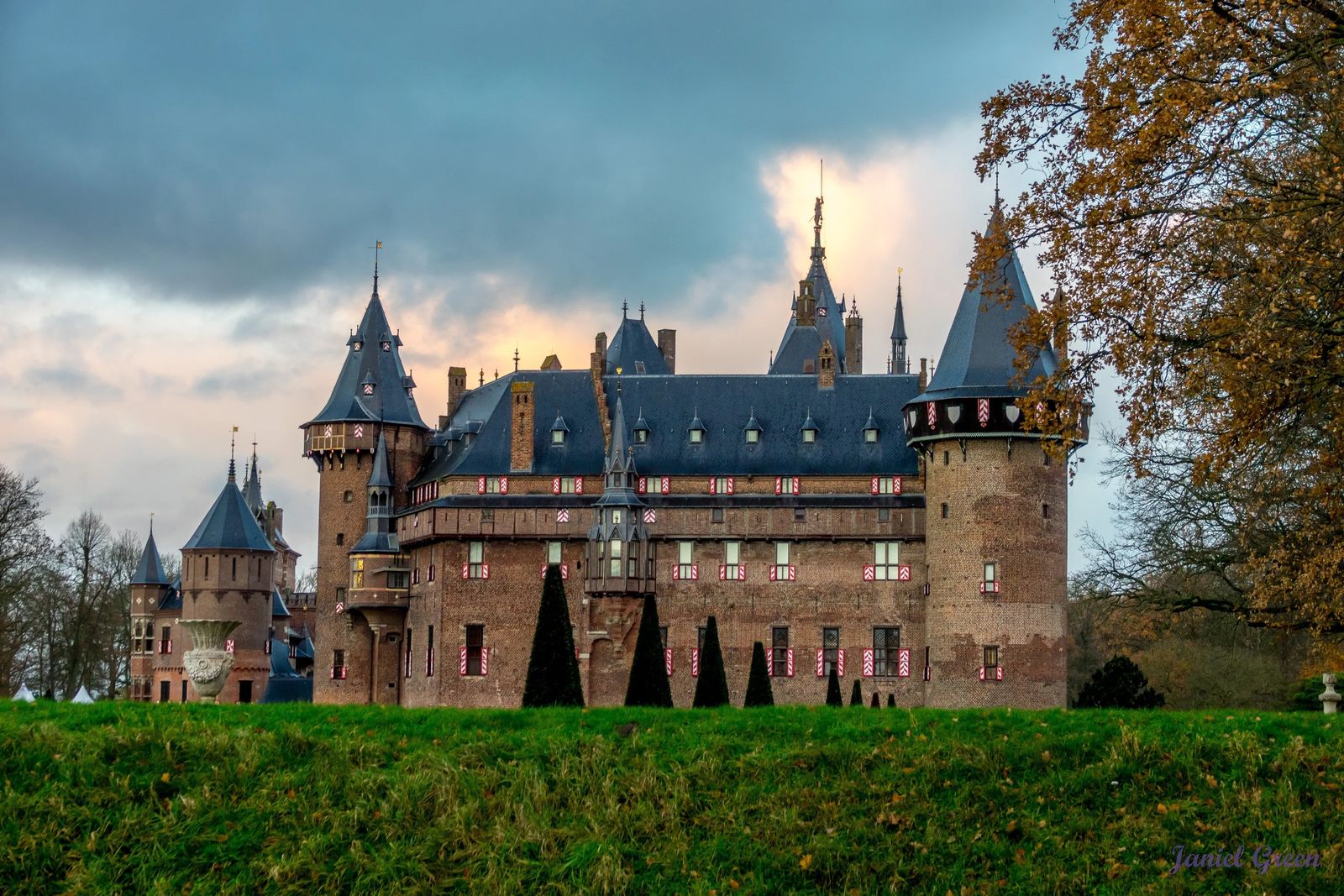 The Castle Grounds
Covering over 135 acres, with nearly 7,000 trees that were imported I was not too upset about not being able to see the interior. Spending more than 2 hours in the gardens and on the castle grounds taking photos was so peaceful and best of all there was NO ONE else around.
It was interesting to be walking the grounds alone. I was looking at this beautiful building and imagining how much money it must have cost to live here. With all other major cities being so far away, it must have been very lonely here and far from society. Can you imagine being so isolated?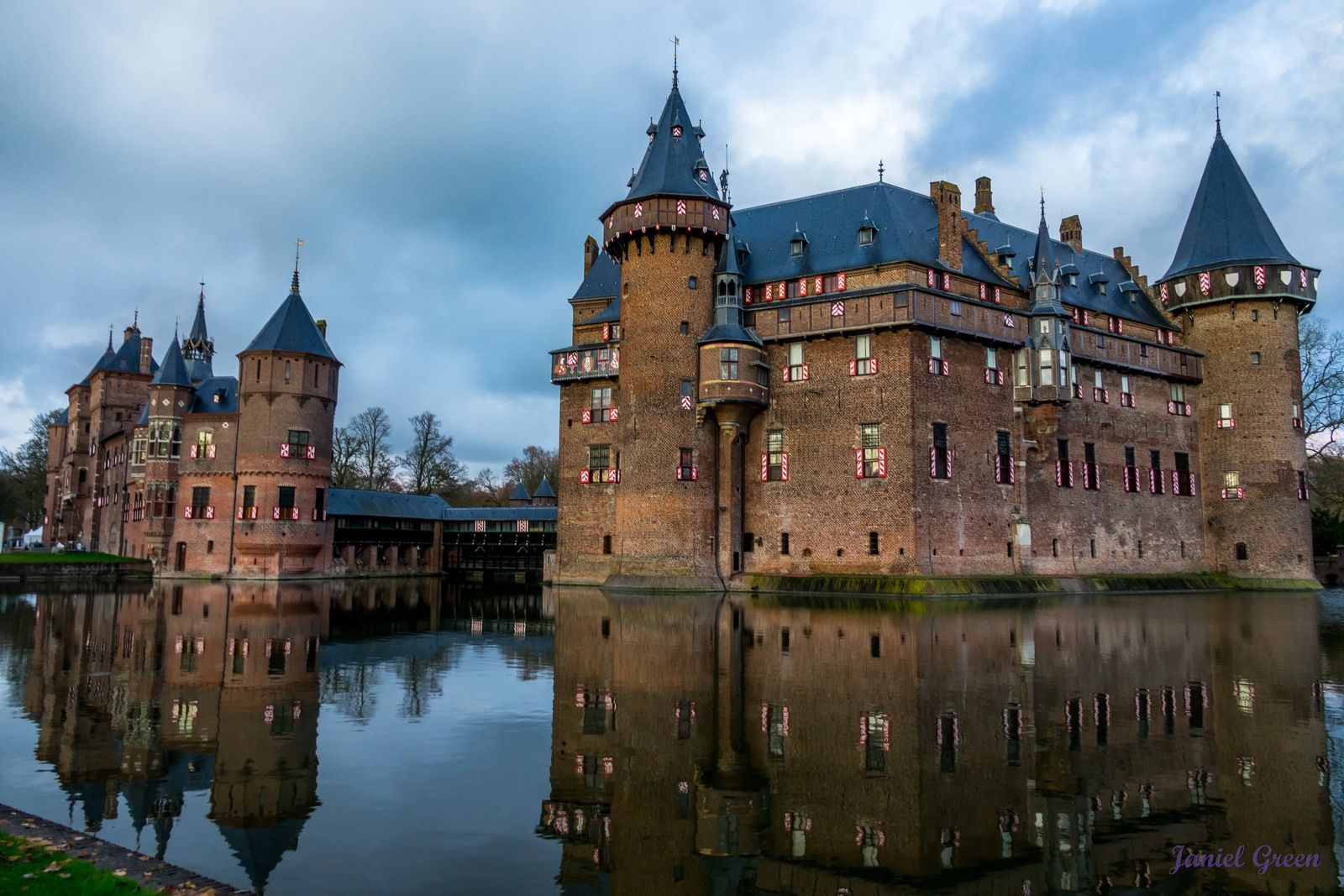 Realizing this made me grateful to personally live in a place that may not be as grandiose, but at least I can still connect to the people around me.....which I feel is the most important thing, don't you?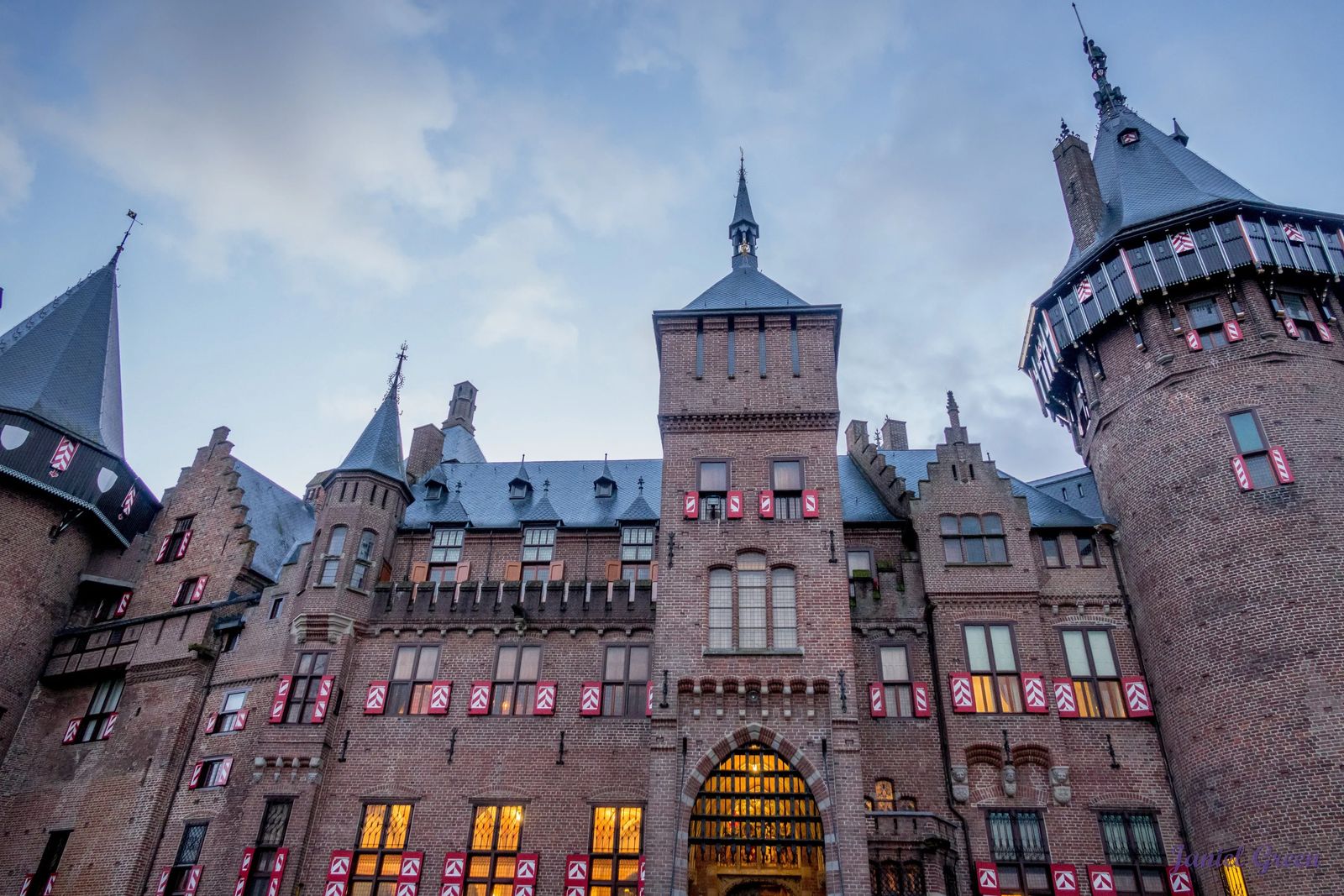 Inside Castle De Haar
This castle has 200 rooms, 30 bathrooms decorated with pieces from the Rothschild collections including a rare carrier coach of the woman of a shogun from Japan. There is only one of these Shogun's left in the world that resides in the Japanese Museum in Tokyo.
While I didn't personally get to go inside because I relied to heavily on the opening times Google had listed, I would ask your concierge or host of where you are staying what the opening hours are so they don't close the doors on you right as you walk up. There is no feeling worse when traveling than seeing a door to a spectacular place, or the boarding gate for your flight close right as you walk up (cringe-worthy). Let me describe though, for those who are able to arrive in a timely manner, what you will see.
When you enter it is said that the wood carvings, stained glass windows, and lighting remind you of entering a Roman Catholic church. The colors of the family arms and mottos are seen dotted throughout the house in the red and white of the Van Zuylen and the stars of David in the knight's hall and the De Rothschild coat of arms underneath the hearth in the library.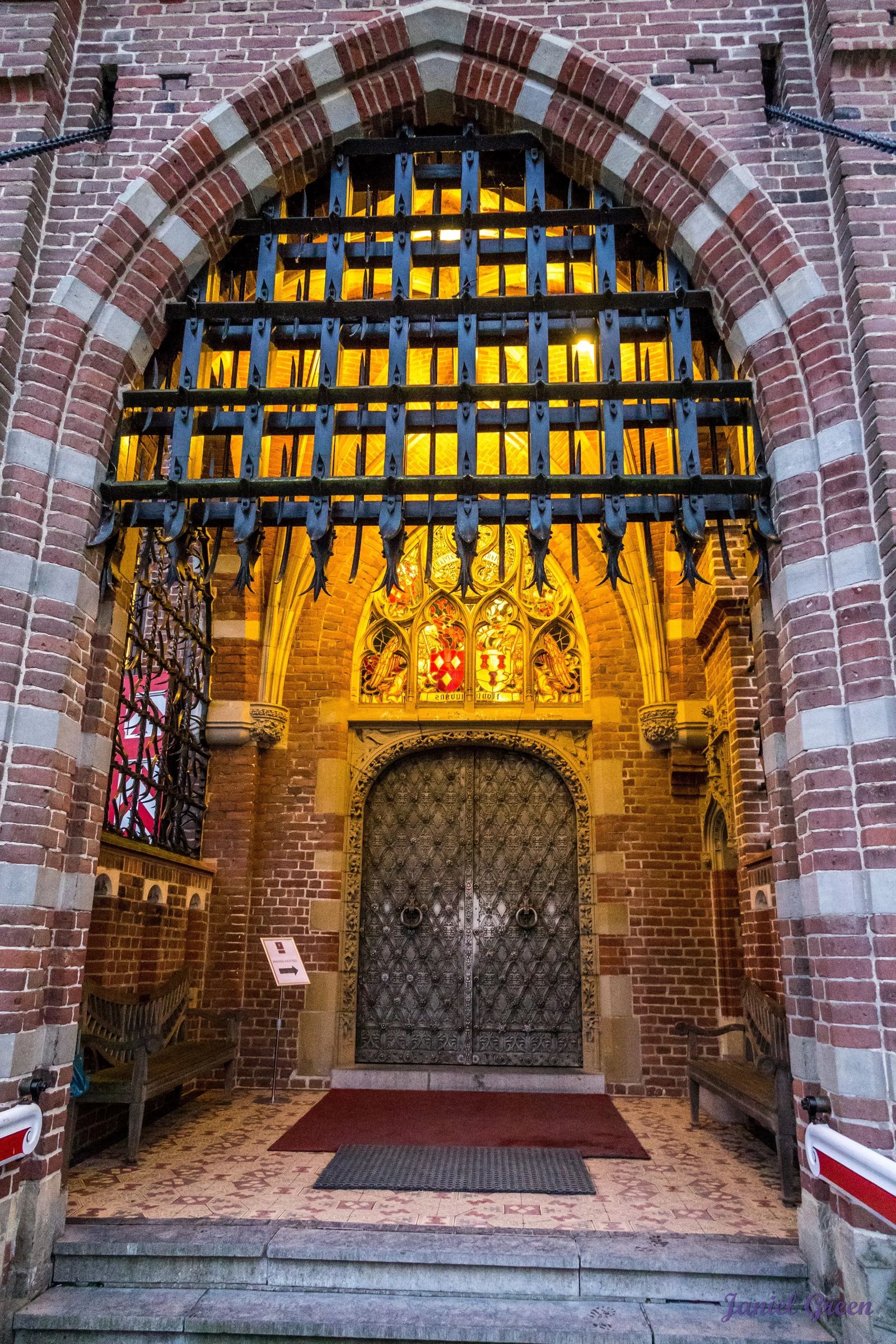 A foundation was set up for Castle De Haar (or Kasteel de Haar) and the family members retain the right to stay in the castle for banquets, dinner, and parties at least one month per year. This is typically in September. The parties are typically for A-listed attendees such as Coco Chanel, Maria Callas, Gregory Peck, Roger Moore, Yves Saint Laurent, and Brigitte Bardot.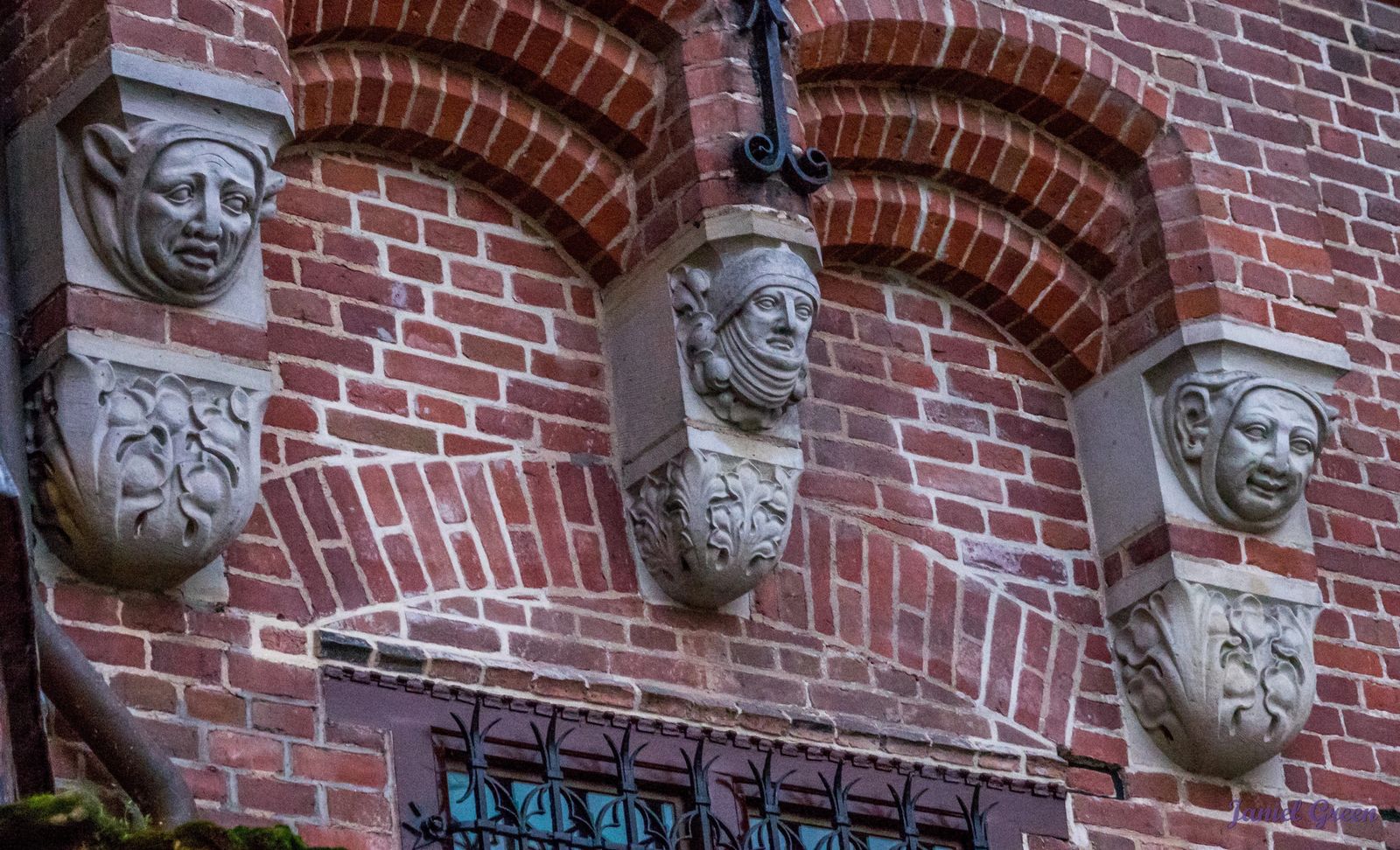 Festivals at Castle De Haar
The grounds were just being cleared out from the Elf Fantasy Fair that had just concluded when I had been visiting. Doing a quick Google search again, and I found this fabulous little video of what you could expect at this fantasy festival.
Channel Your Inner Royalty
If you find yourself in Amsterdam and want to get away from the crowds to see something truly unique, stop by Castle De Haar. Channel your inner Bell or Beast, because standing in front of this castle will seem like you have found the castle that Beauty and the Beast was inspired by.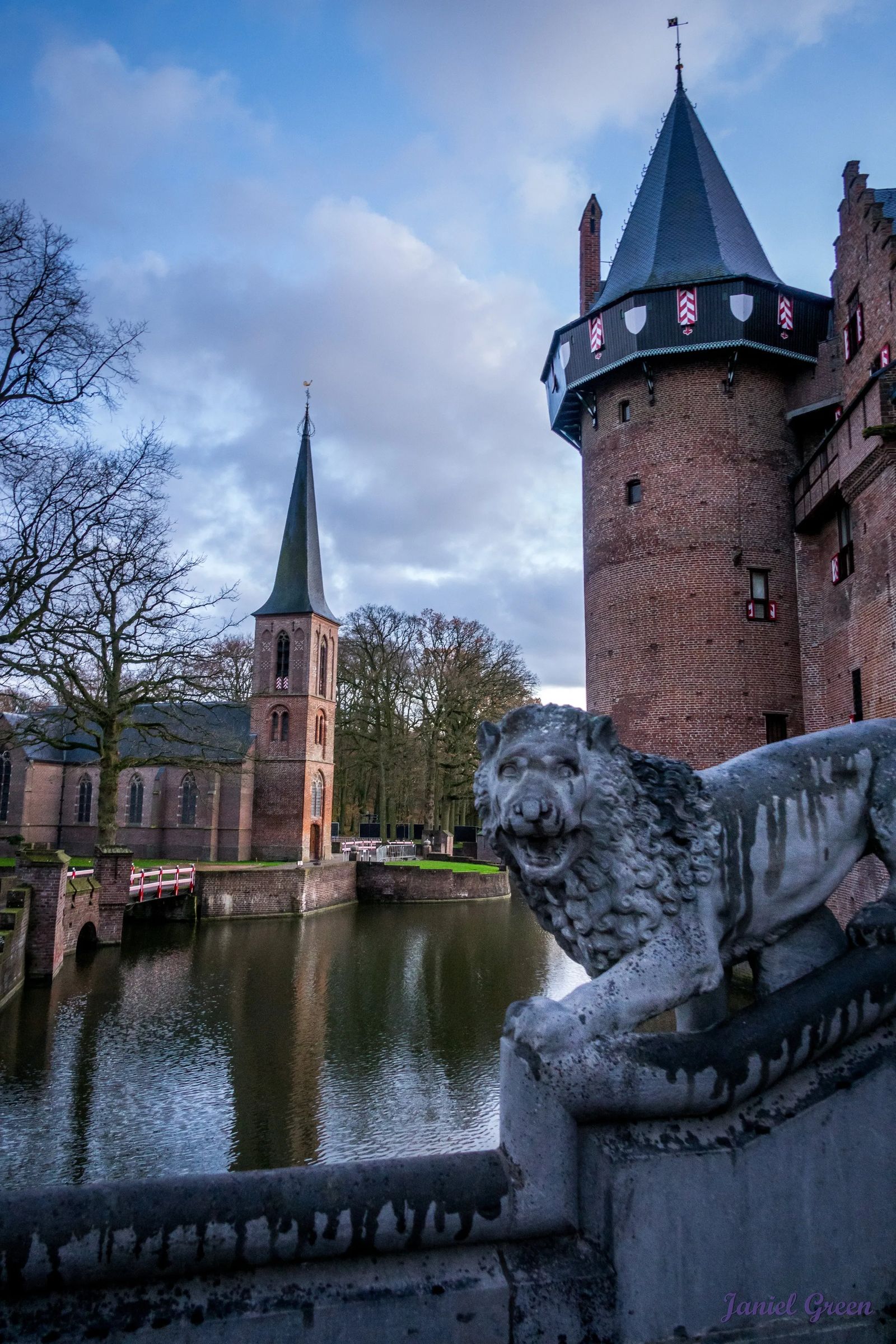 Give yourself ample time to get there and back, and remember that day bus tickets are a different price than night bus tickets so make sure you buy it before you get on the bus or have the cash with you. Try and plan your trip around a time a festival is occurring and experience Castle De Haar, like you never experienced Europe before.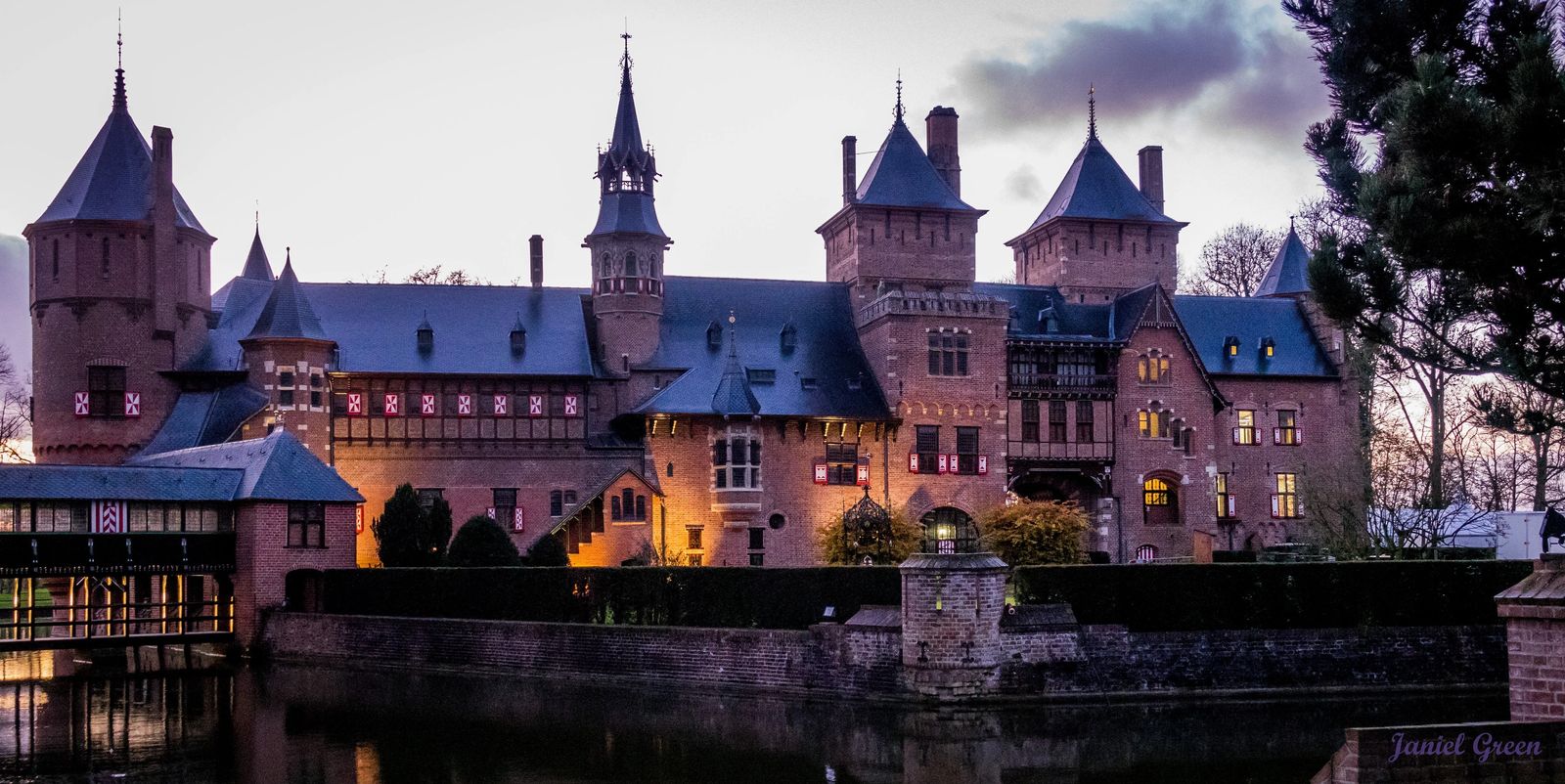 As Always....Happy Travels, Happy Tales, See You on the Flip Side!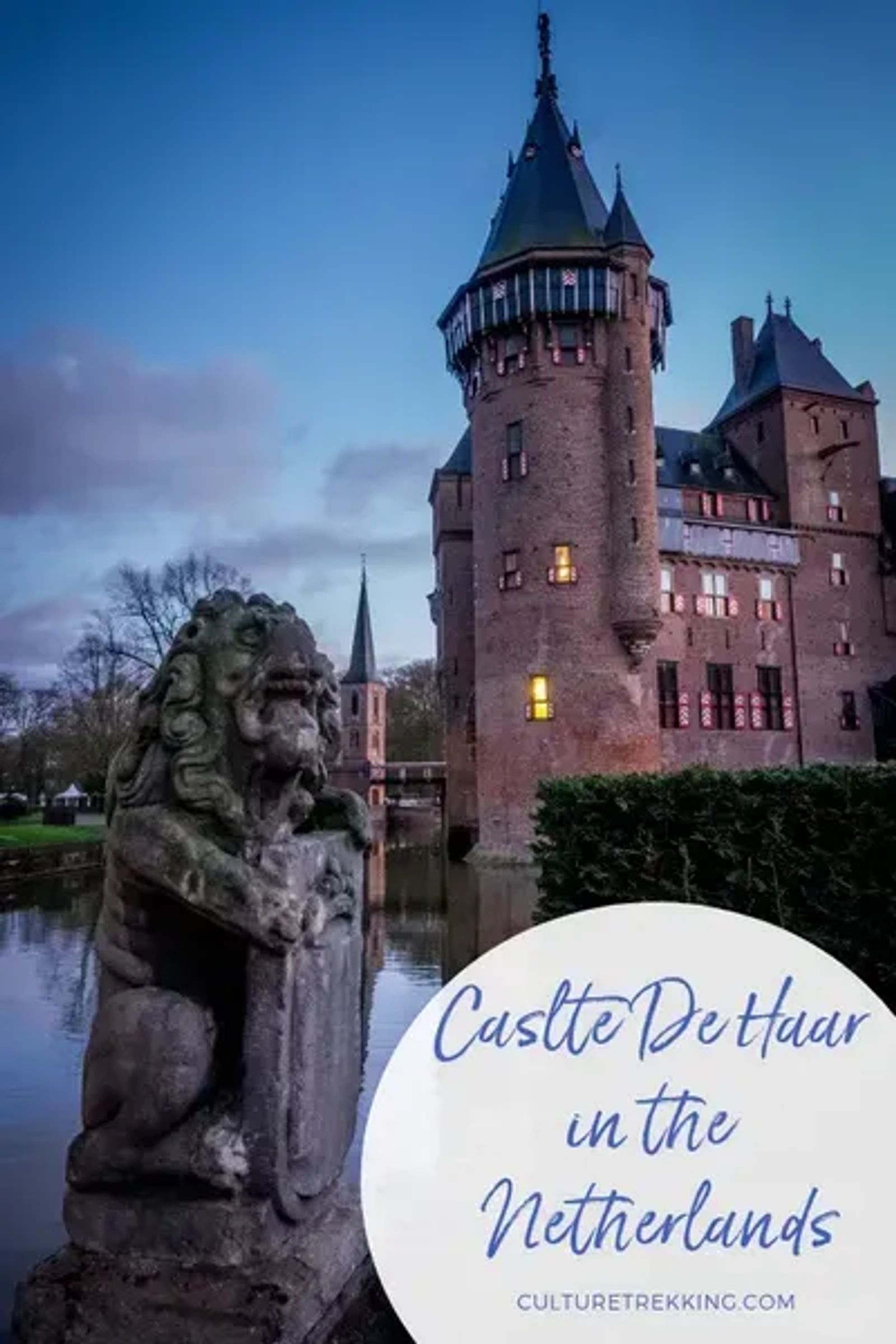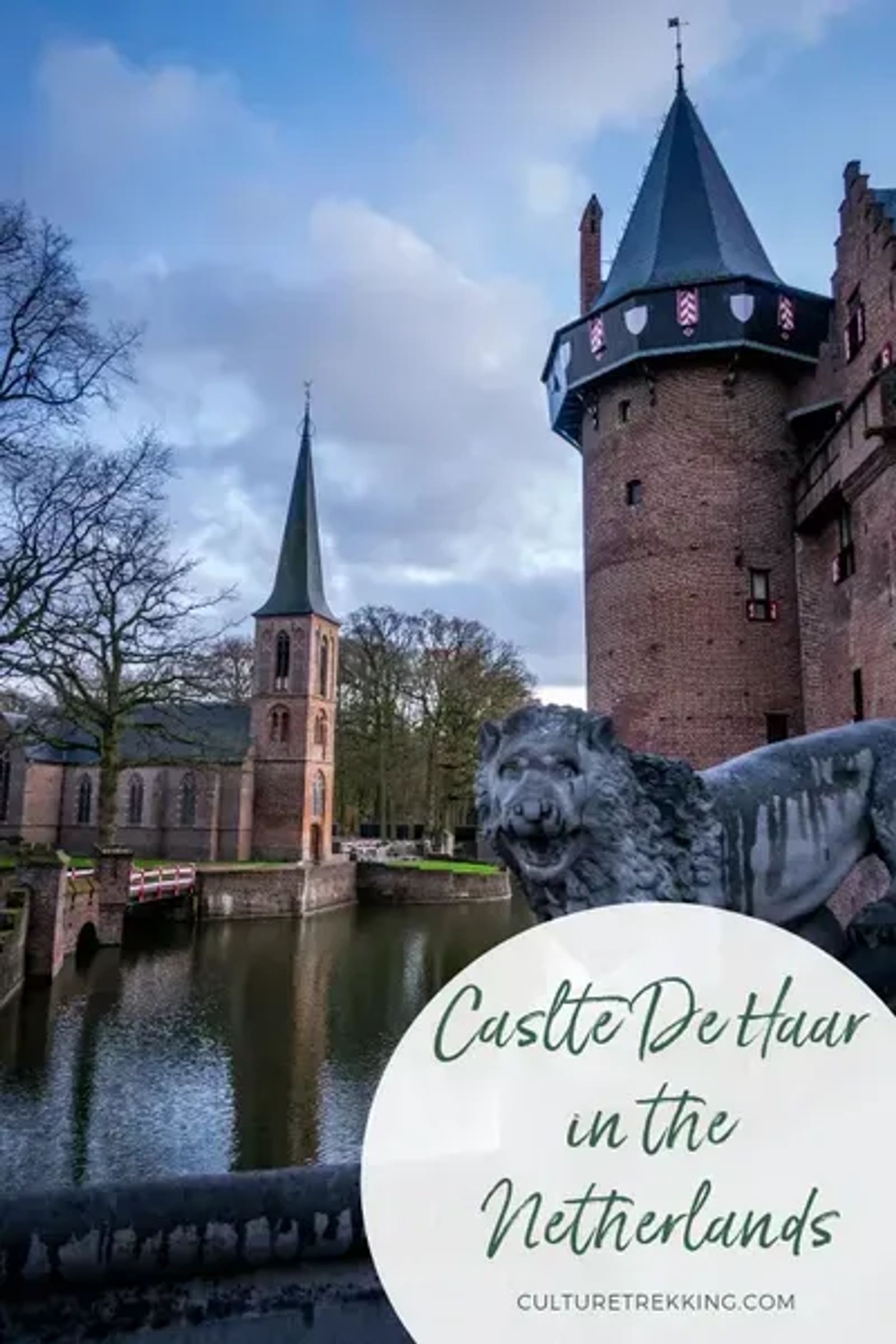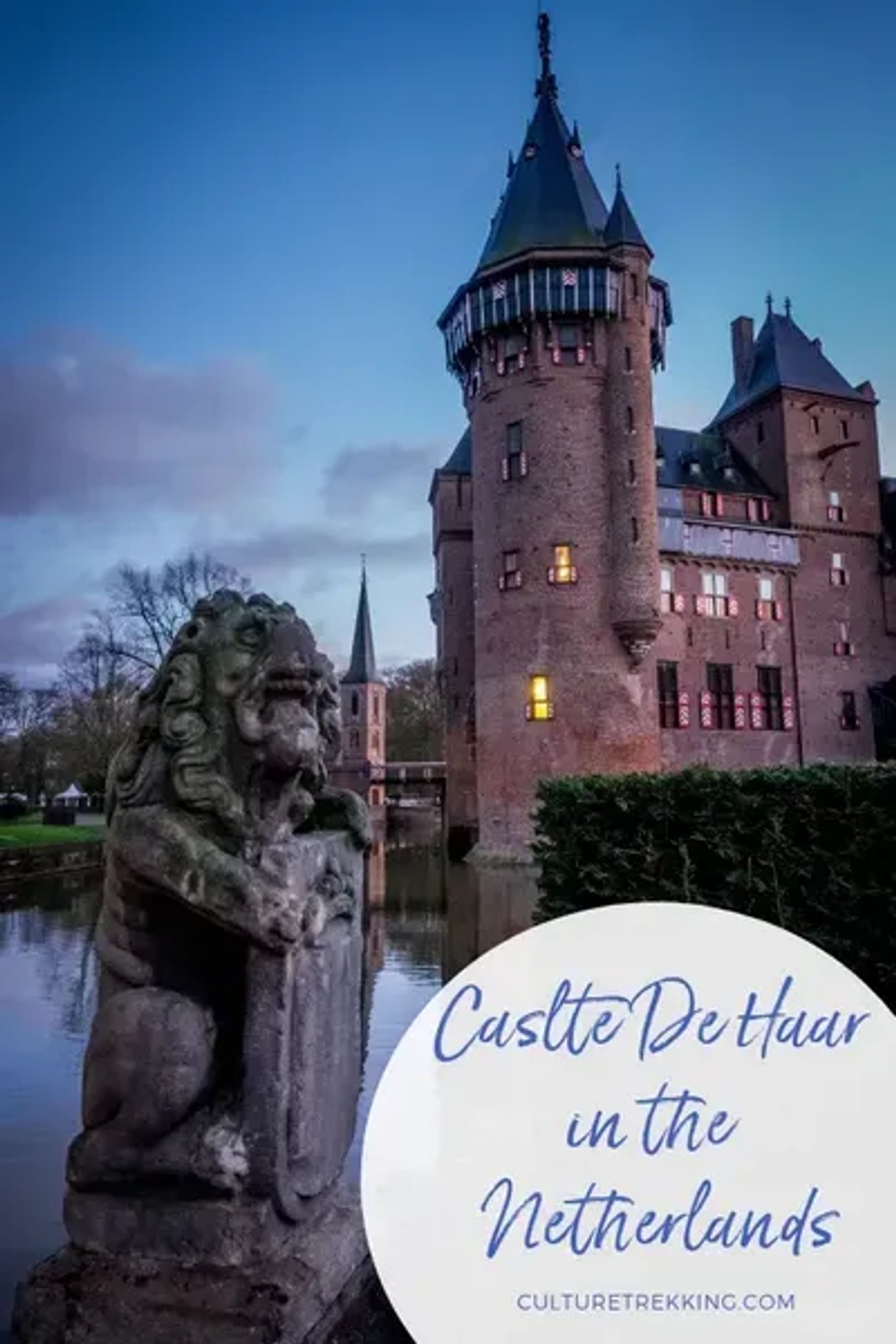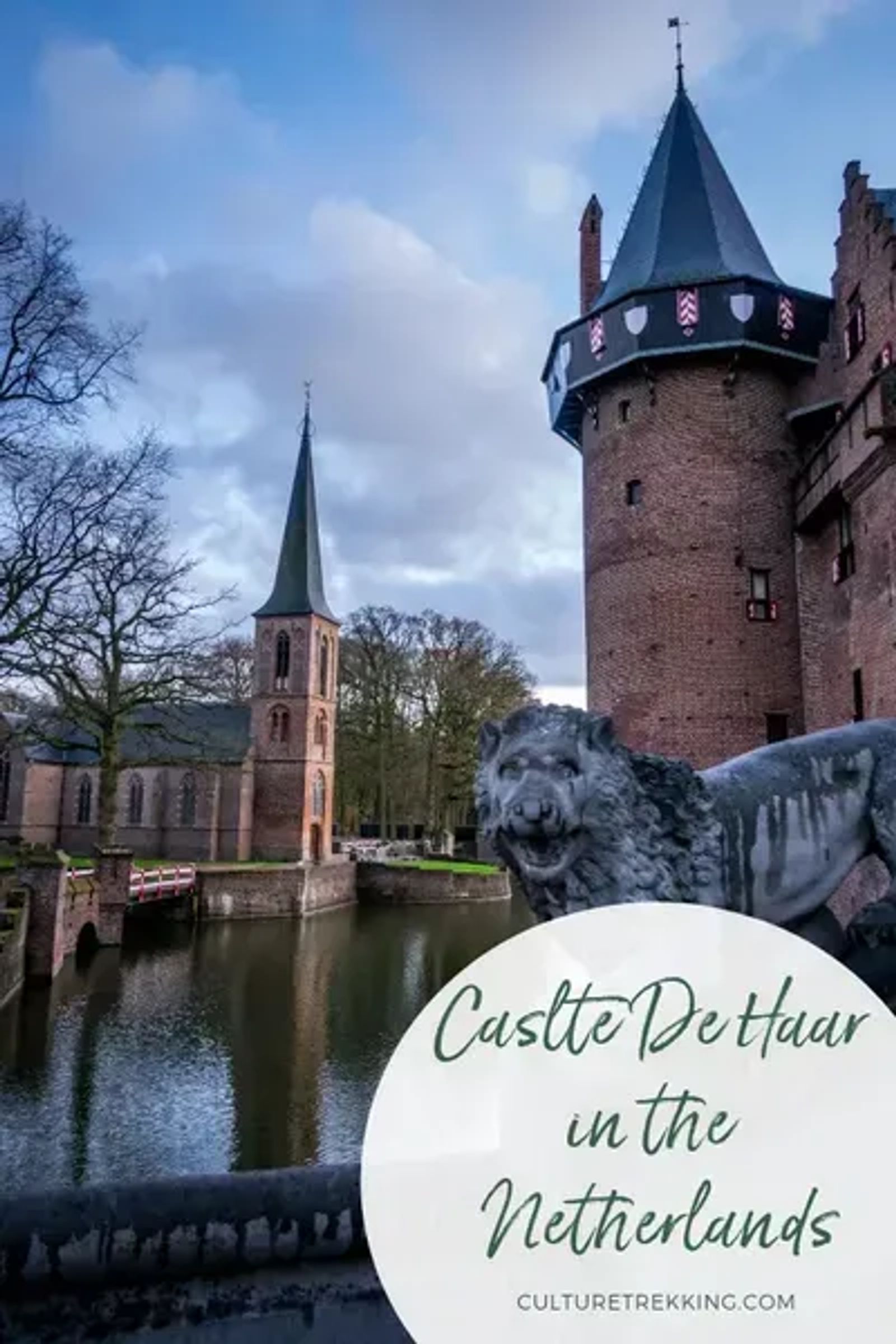 Where to Stay Near Castle De Haar