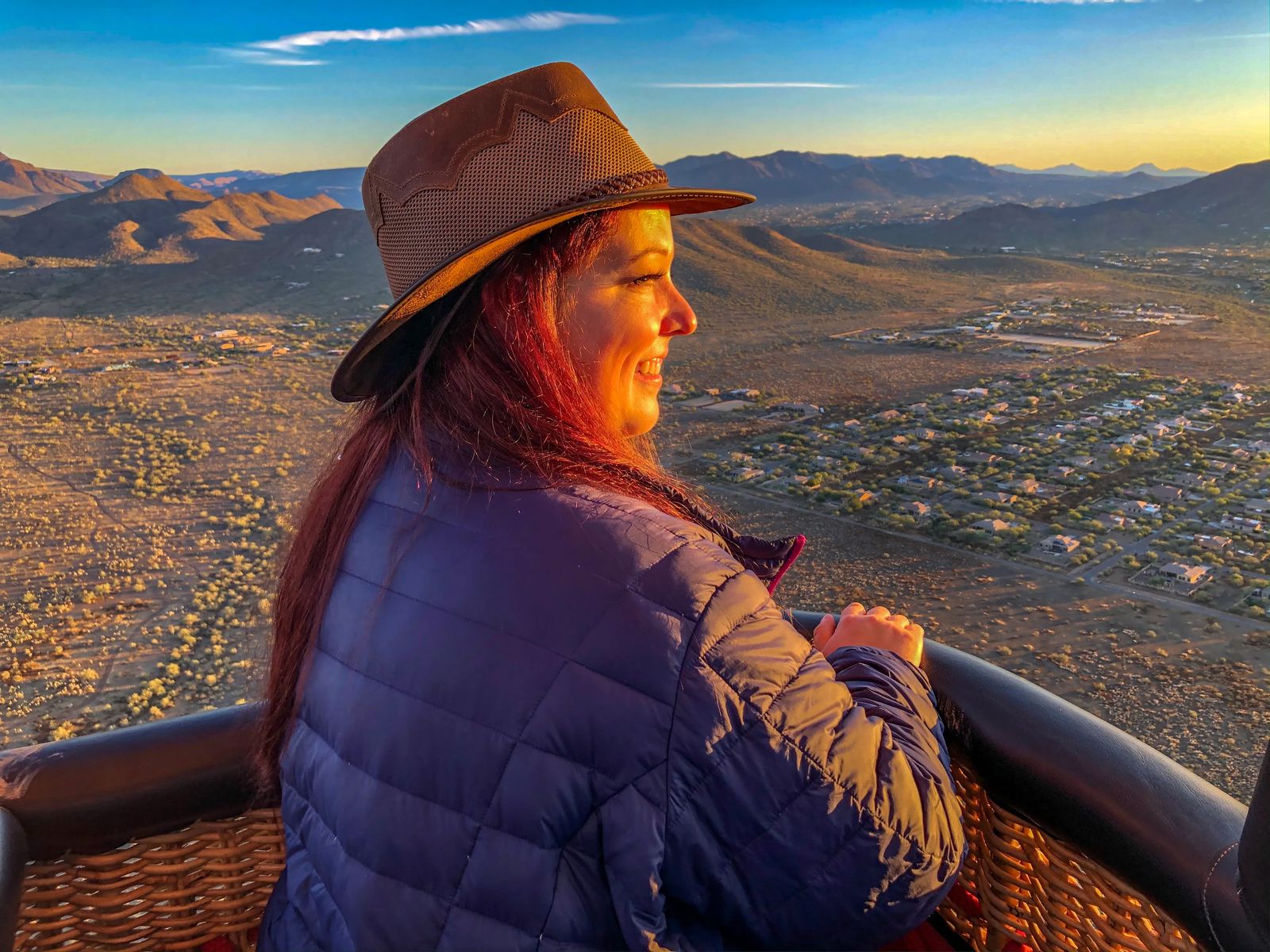 Arizona Hot Air Balloon Ride & What To Expect
The anticipation was palpable before I left on my trip to Mesa Arizona. I was going to complete one of my bucket list items of riding in a Hot Air Balloon of the Sonoran Desert. I didn't know what to expect when riding in a hot air balloon and was slightly nervous about letting 1,750 square yards of nylon fabric hold a 1000 lbs basket with me inside it.
The flight on Southwest Airlines was seamless and I had the whole row to myself on the way down, and safely had my luggage delivered. I traveled down to see the Apache Trail, go hiking and mountain biking, and of course ride in the hot air balloon on a truly wonderful Winter Getaway to Mesa Arizona.
Perfect Conditions Are Needed
Monsoon season last a little longer than expected in Arizona. I could see how the winds of a rainstorm might make floating unsafe - to just be blown here and there with no steering. We were flying with Rainbow Ryders and they were so cautious (which was much appreciated) so our flight was cancelled for the first two days I was there. Blessedly the skies cleared and the ground was dry enough that we were given the green light to go for the next morning.
Getting up at 430 am to get ready to fly in a Hot Air Balloon was not easy, I won't lie. I didn't realize until we got there that the reason you have to get up at the butt crack of dawn, is because that is the time the winds are the calmest.
If the ground is wet, it can really make it difficult to get the vans in and out of the area where the balloons take off. When they roll the balloon material back up, it also makes it incredibly wet, heavy and dirty. Our team still got quite dirty even though it was the day after a massive rain storm.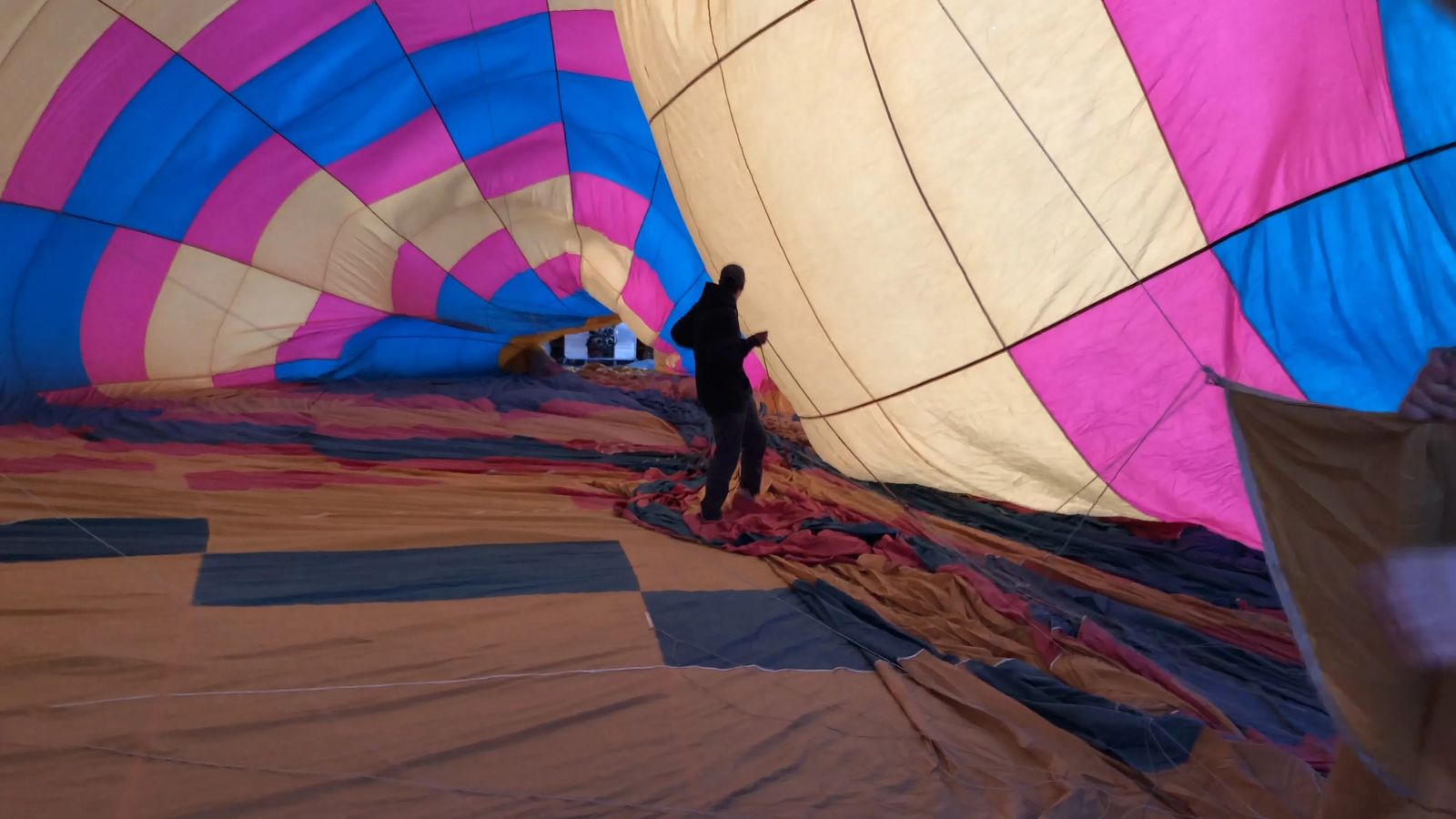 Arriving At the Departure Point
When you arrive at Rainbow Ryders, there is a waiting area, and a massive garage out back. There are several groups of people there, and you are sectioned off into different groups of 12 people. There is room in the basket for about 3 people per basket square which puts about 6 people on each side.
If you are plus size, you can still ride in a hot air balloon as long as you can independently get up into the basket on your own which as long as you can lift your leg over the edge without falling backwards you should be fine. Just be prepared to have them ask you to jump out of the balloon once you land so they can get it positioned properly. Some hot air balloons won't be able to take you as high either because of the weight - but if you buy a private ride, which is more expensive, then you can go much higher.
There are breakfast items in the back, but nothing fancier than you would find at a local gas station. I personally had the bagels and cream cheese. There is a microwave and toaster as well, so if you wanted to pack your own breakfast the night before - there are kitchen tables in the back you can eat at.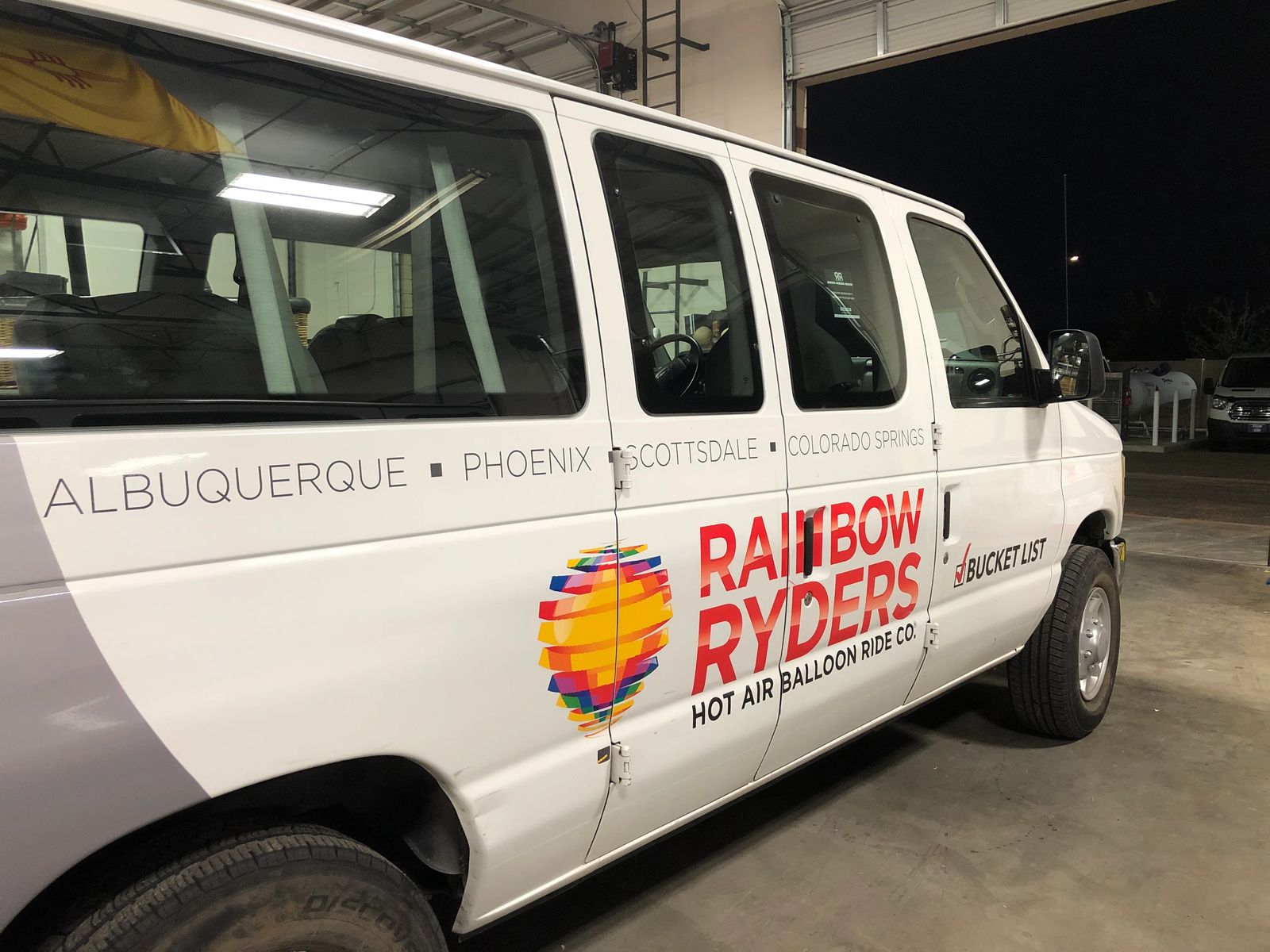 Transport To The Take Off Site
We were whisked away in a large 13 passenger van, the road out to the take off site is a pretty straight shot so don't worry about motion sickness. There is a portion where, due to the rain, required a bit of four-wheeling fun - but wasn't too bad at all.
You are hustled out of the van, and asked to stay close together because the preparation of the balloon and basket is done with military precision and happens very fast.
They back up the van, a few guys help pull out the balloon fabric, then massive fans are brought out. This opens up the balloon and allows a cavity for the hot air to go. The top occulus star thingy (sorry Trekkers, I don't recall the technical term for it) closes up, and then the propane gas starts pumping. Andy was our pilot, and had his own team that made sure all the lines weren't crossed, the fabric didn't twist and helped the balloon billow to life.
Once they attach the balloon the basket is flipped on to its behind and we were asked to climb in using pre-made steps in the basket. I am very awkward and clumsy at best, so with the mud I did the good ole belly slide, lol - where you climb up, can't get your leg over the edge so you just lay on your belly and pivot your legs in.....laugh all you want - but works like a charm.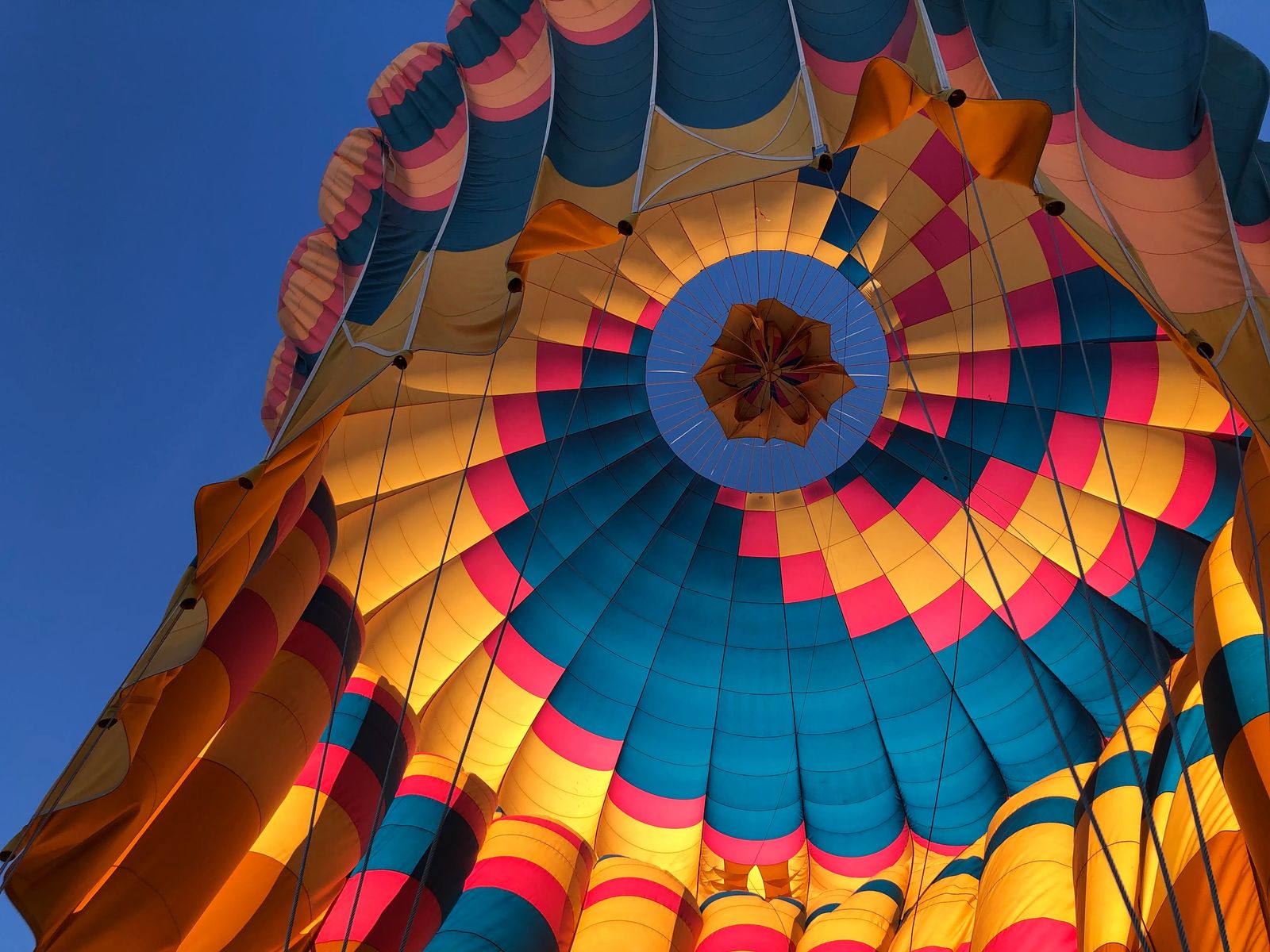 3....2.....1......Take Off?
The four men handling the basket helped keep it on the ground until our pilot gave the word. Once they released us, it was an odd sensation to have no thrust to help lift you into the air. It was hard to believe we had actually taken off. I truly felt like I was the little old man in Disney's 'Up' making a grand bucket list item come to life. Dreams really do come true my friends, they really really do.
It was a bit of a spiritual experience, having my face kissed gently by the sunrise. Gently floating miles above the Sonoran desert and not hearing a sound other than the occasional giggle of my basket mates and the blow torch keeping us a float.
I don't know what it is about being in high places, but it is so calming for me. I was always the kid that would climb into the rafters just to be in a quiet place away from the crowds - then pop down in the middle and scare everybody half to death. My parents called me a little monkey when I was younger, and the love of heights grew to love rock climbing. At first the fear of falling was a real fear, but then after pushing past my fear and using it to pursue my dreams of doing a multi-pitch climb I was climbing 700 foot cliffs in Red Rock National Park in Nevada. So I guess my fear of heights is now non-existent and I was hanging on the edge of the basket like you would lay your head on the edge of your kitchen counter.
We were miles above the ground and I felt as if I was in heaven. Some of my basket companions were more than happy to let me hog the edge of the basket as they were afraid of heights. Despite being afraid of heights they seemed to be really enjoying the ride. They stood near the center of the basket so the couldn't see directly over the edge and just looked straight out at the landscape. I made a few Dad jokes, everyone laughed and we started taking selfies. Didn't happen if you don't document it right? (I know you are all jealous of how well I rock my double chin, lol).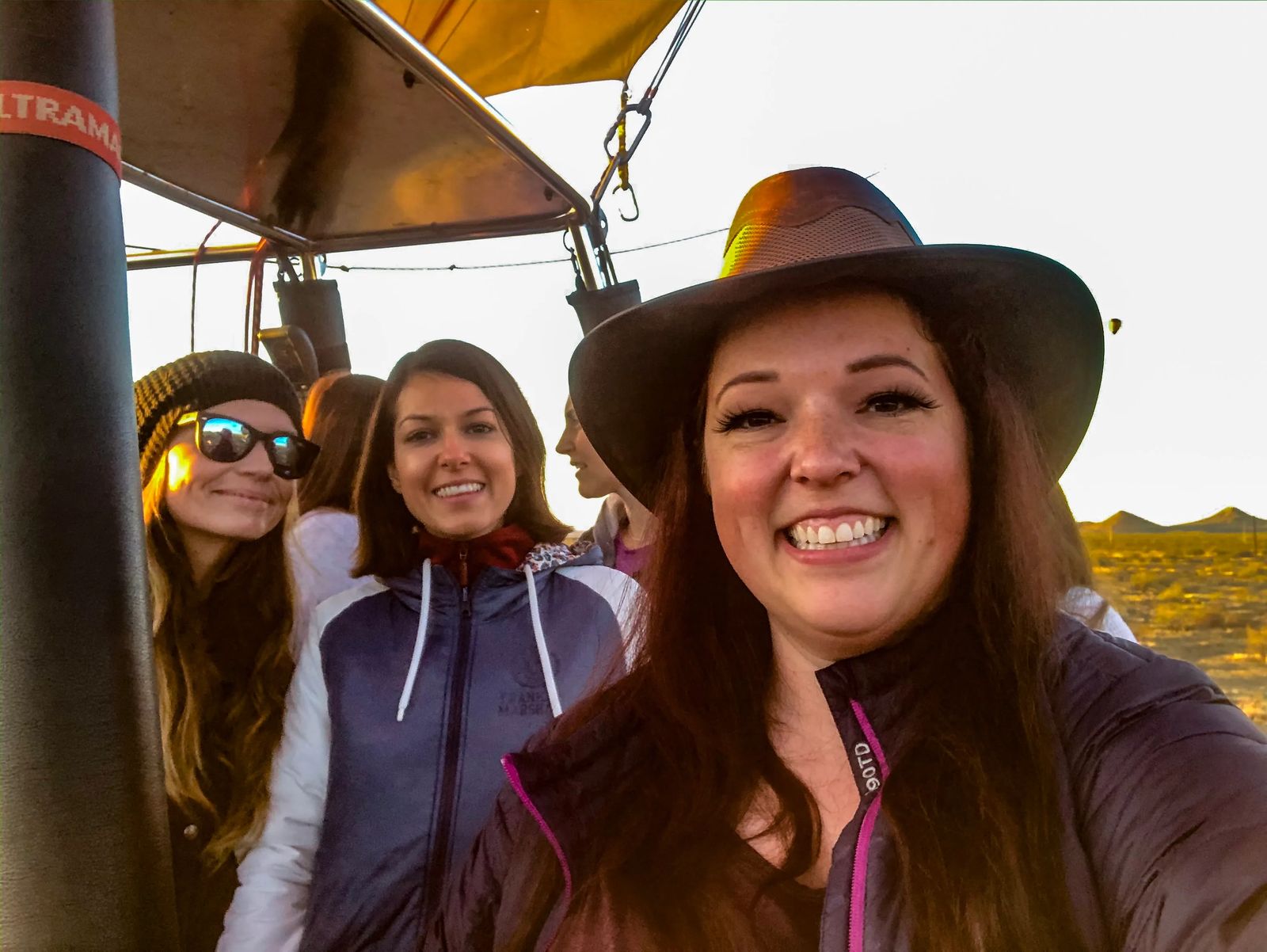 Coming Down Off The High
Floating down after enjoying the full sunrise over the Sonoran desert was a bit sad for me. Feels like you are descending from heaven. Well, lets pretend that the 'angels' in the picture above were coming back down to earth ;)
It is a bit like coming back to reality, like you are in one of those floating spas and have to return to reality, coming off a massage table after 90 minutes of pure bliss.....anyone would feel a bit sad to return to earth. Guess I just like living with my head in the clouds.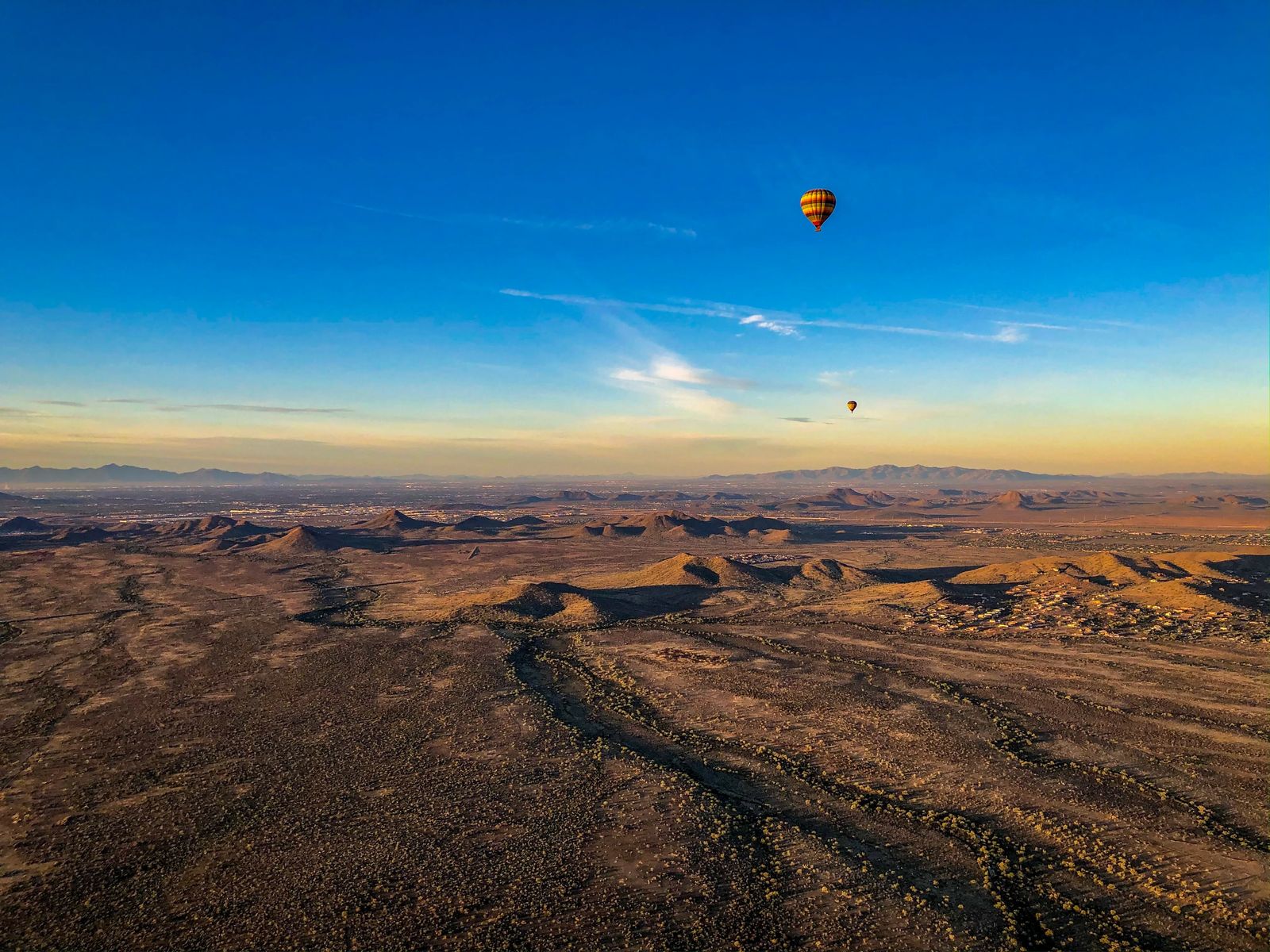 What To Expect When the Hot Air Balloon Lands
This was a little nerve wracking for me to be honest, the landing was a bit scary - because again - no steering. I watched the balloon slowly descend to the earth, and thought we were going to land right on top of a barbed wire fence. My heart started racing, and then we were floating higher and went lazily up and over like race horse gracefully jumping the fence.
Once we cleared the fence, we had to slow down. So typically the hot air balloons will hit bushes or trees purposefully to slow down. While there are Cacti in the area, our pilot masterfully knew how and where to land.
You can't film the landing because it is too dangerous, all electronics have to be stored so you can hang on. You stand sideways, and hang on to the loops that are braided into the basket. You hit a few bushes lightly to slow down, and then the landing is no bumpier than a plan landing in a small rainstorm. Easy peasy - I personally broke out into a grin and started cheering. I also was quickly realizing how badly my cheeks hurt from smiling so much.
All Good Things
Alas, all good things must come to and end - but with that - it requires a little celebrating. The champagne was shaken and popped by Captain Andy like he was a real pro. Cheers were shared around the basket circle of official hot air balloon riders, and a beautiful poem was rehearsed.
The ground crew stuffed the balloon fabric (nearly 900 lbs of it) back into the basket, and then the basket was heave-hoed onto the trailer. We were loaded up into the van after some proper celebrating and headed back to the Rainbow Ryders headquarters.
Once back at the headquarters, the manager came out and asked everyone how they enjoyed it....a big cheer went up from the crowd that just a few hours before could barely keep their eyes open.
We received our official Rainbow Ryders Hot Air Balloon flight certificate and were off to eat a proper breakfast at Cracked Up (so delicious).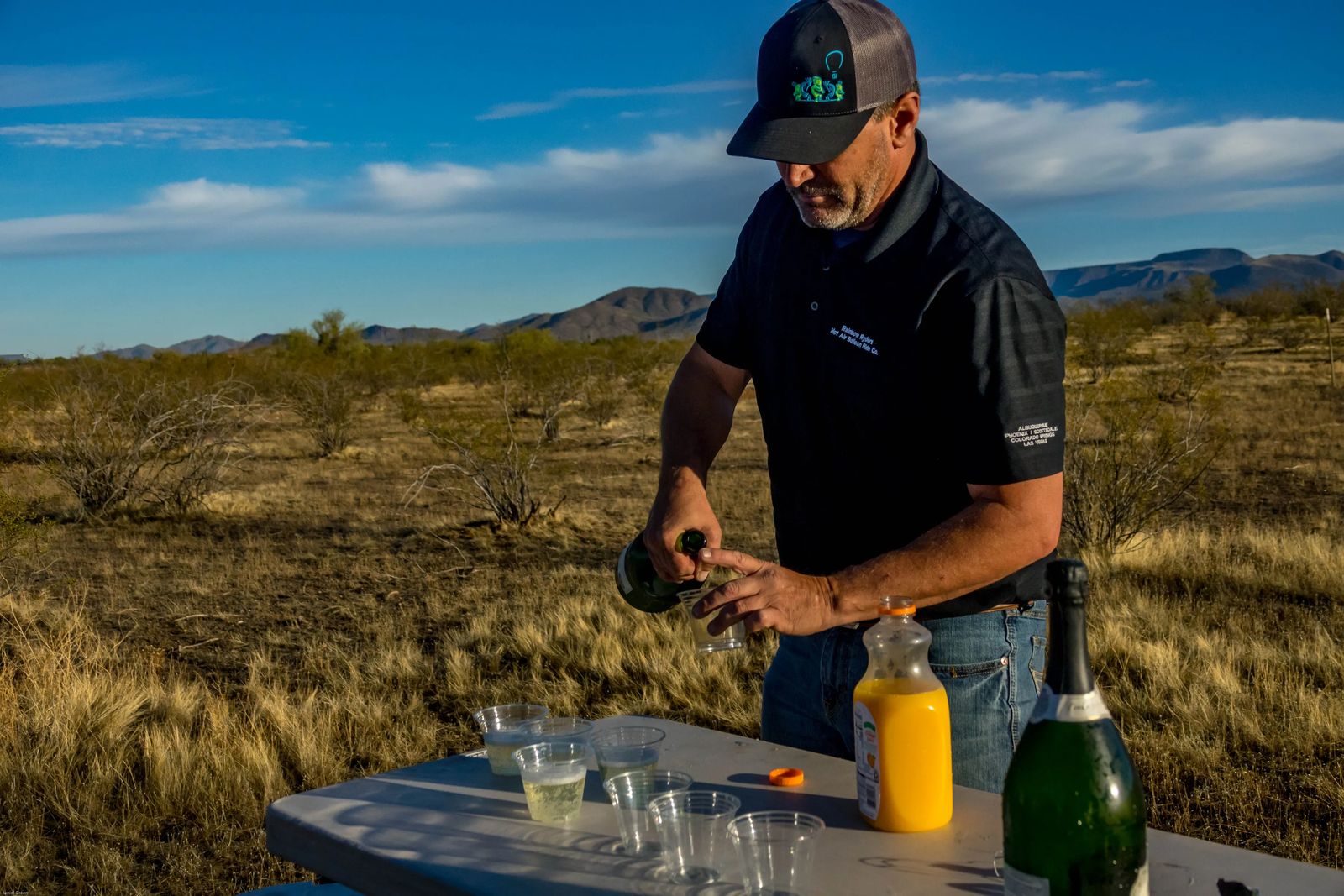 Like it? Pin It! Sharing Is Caring ;)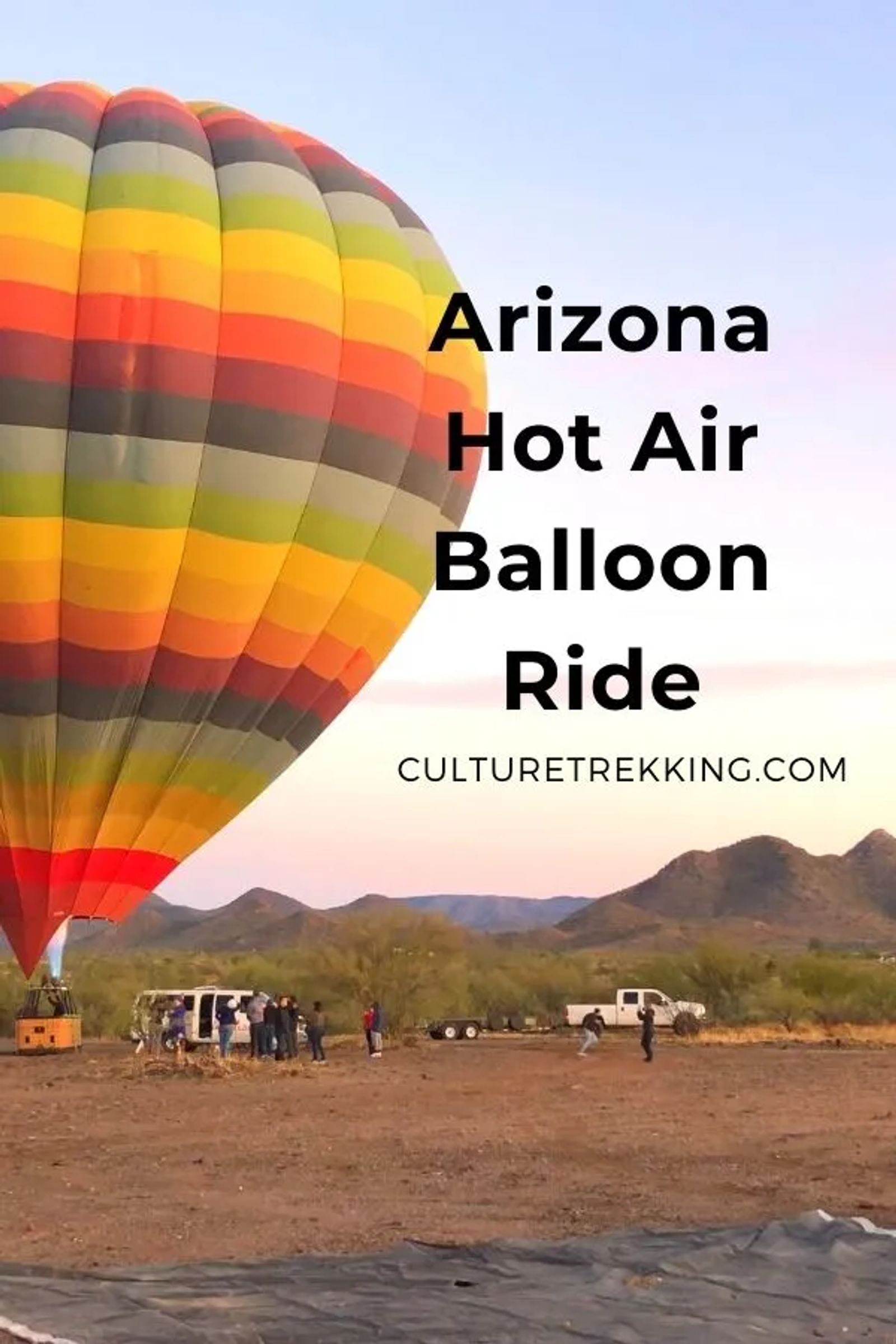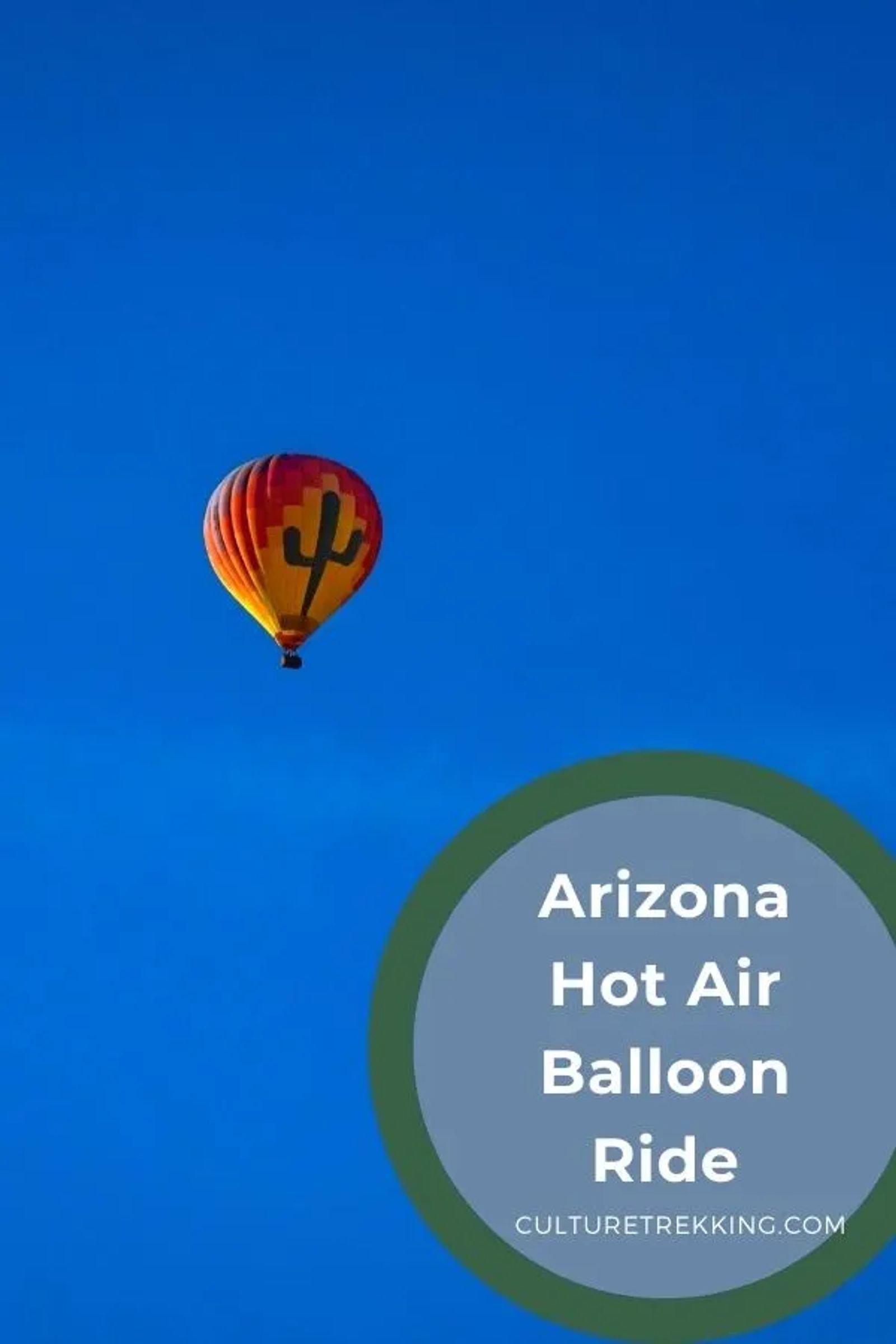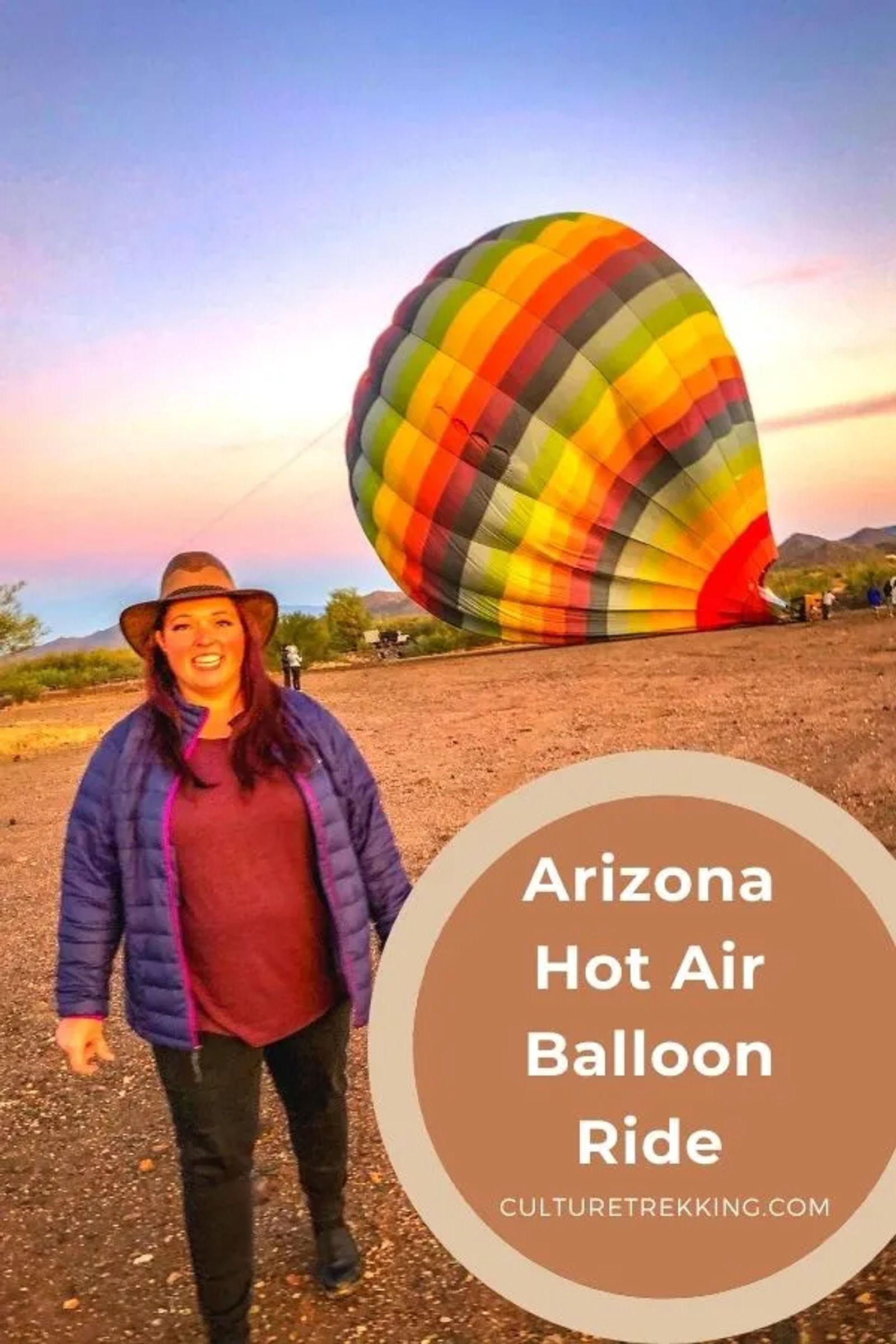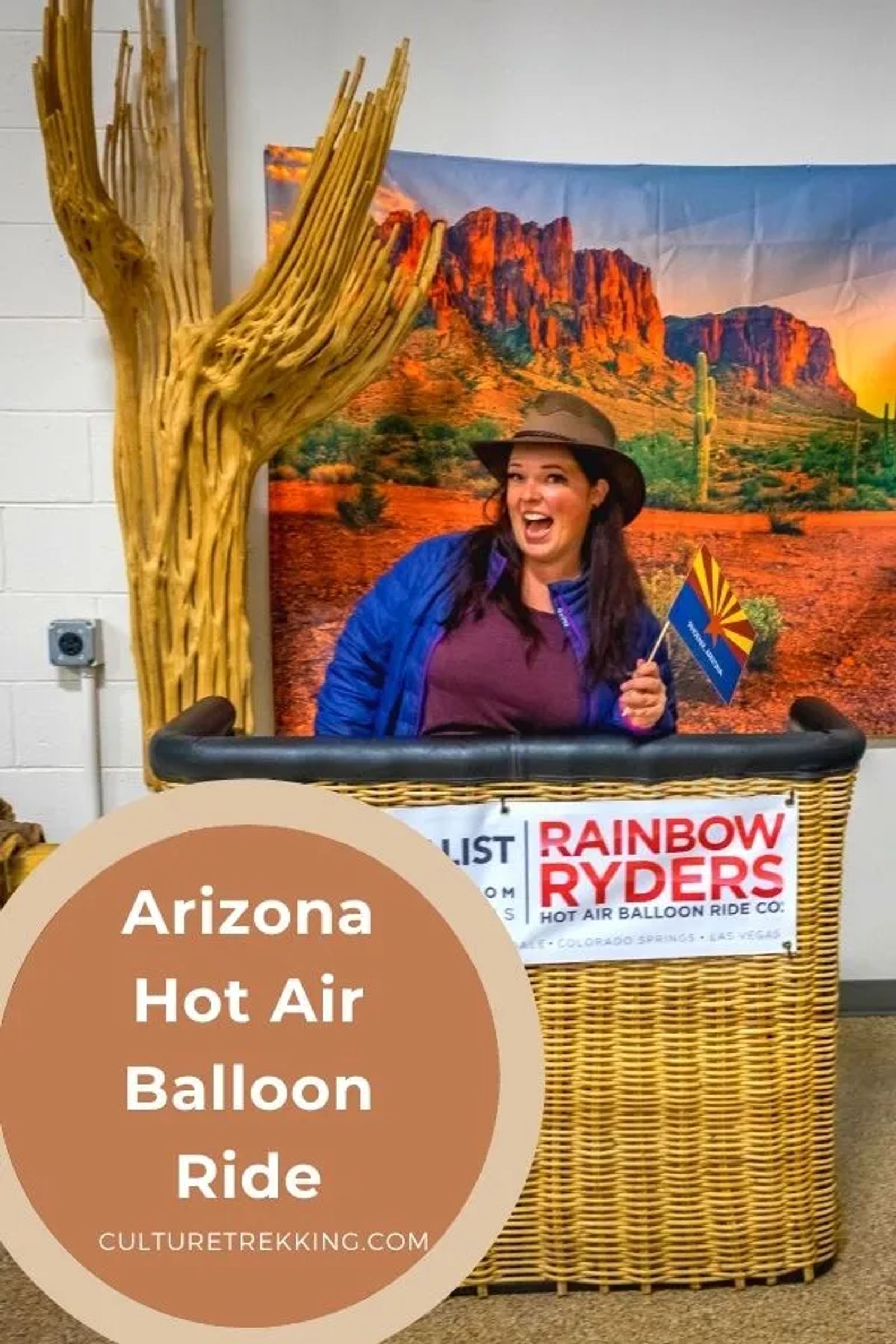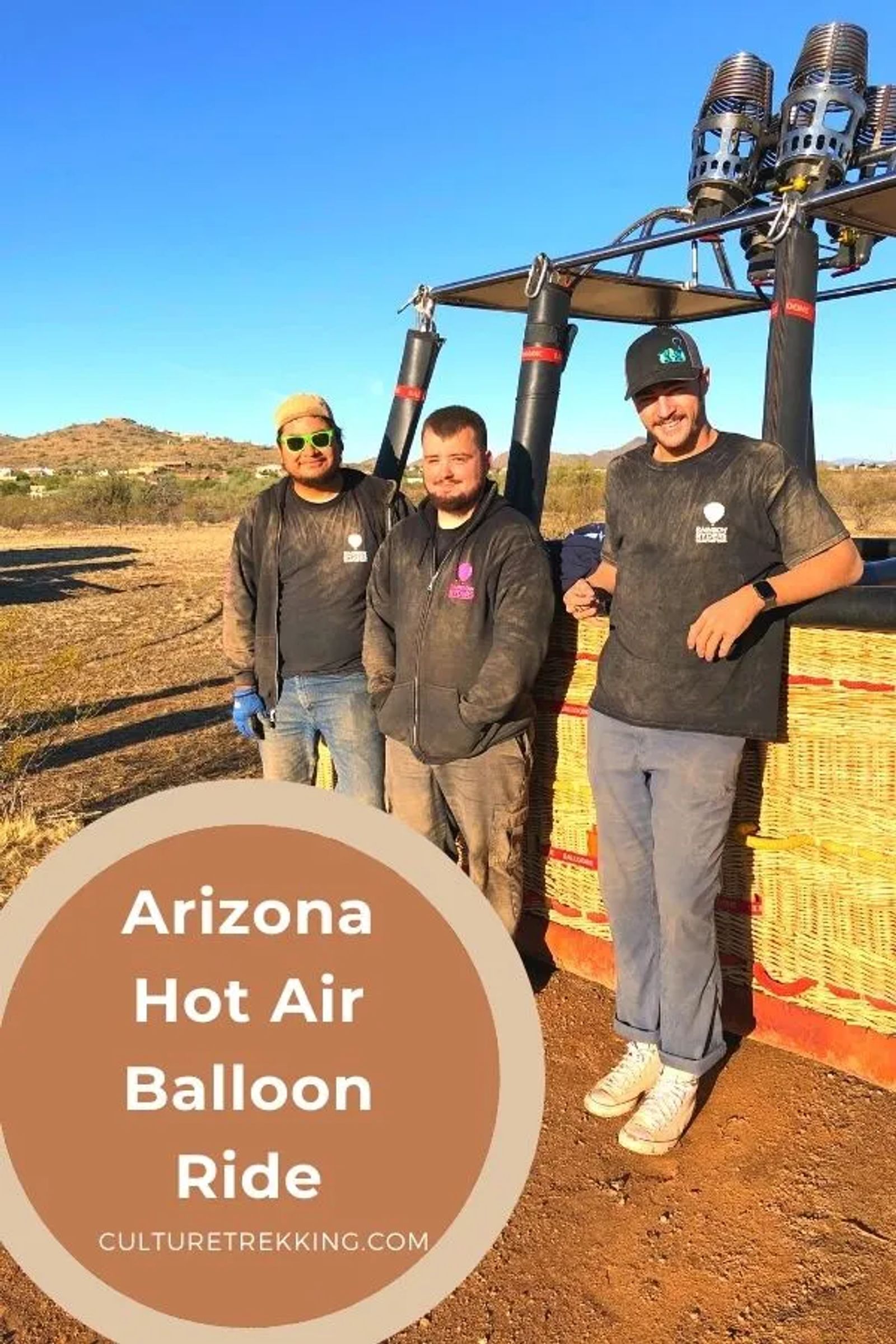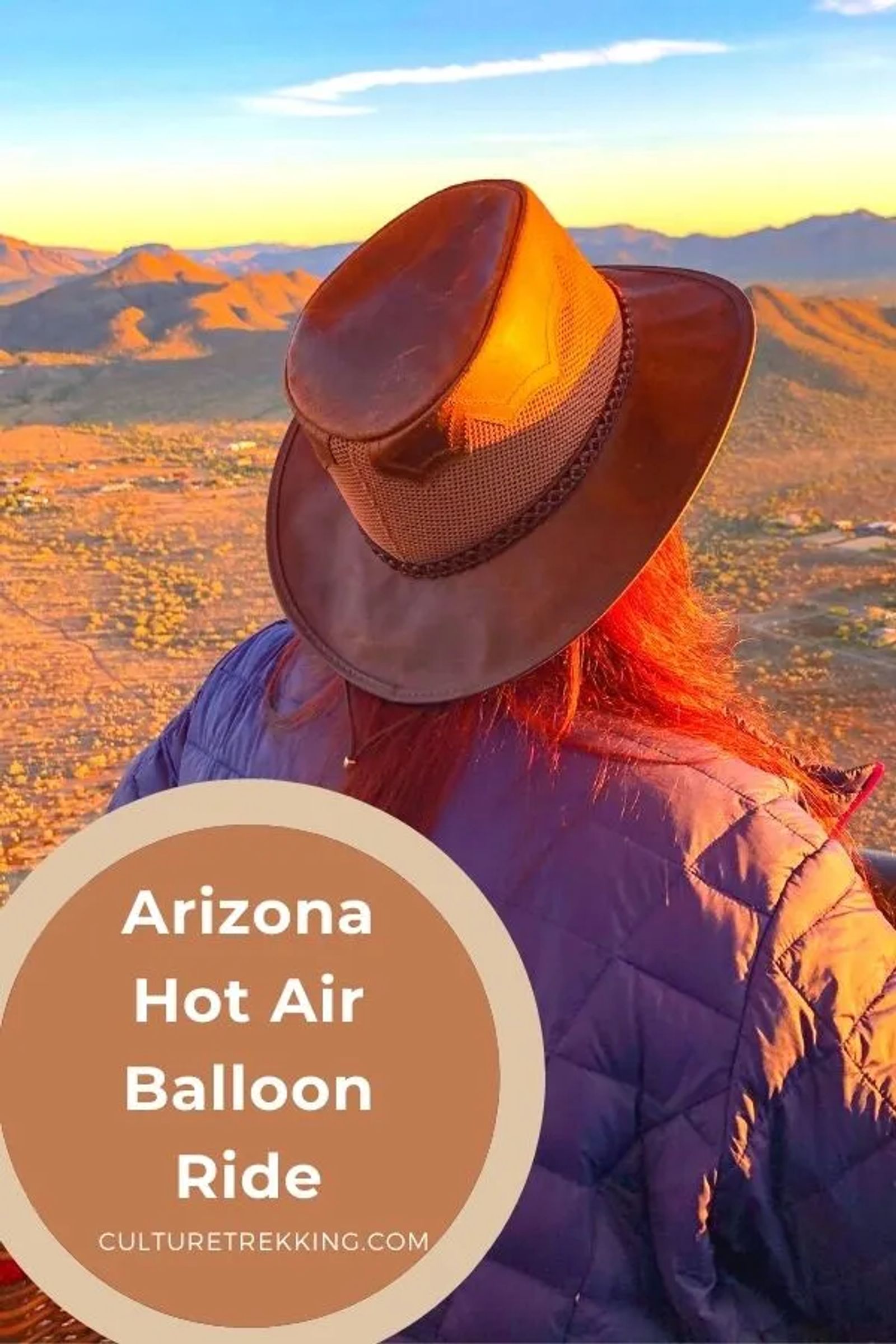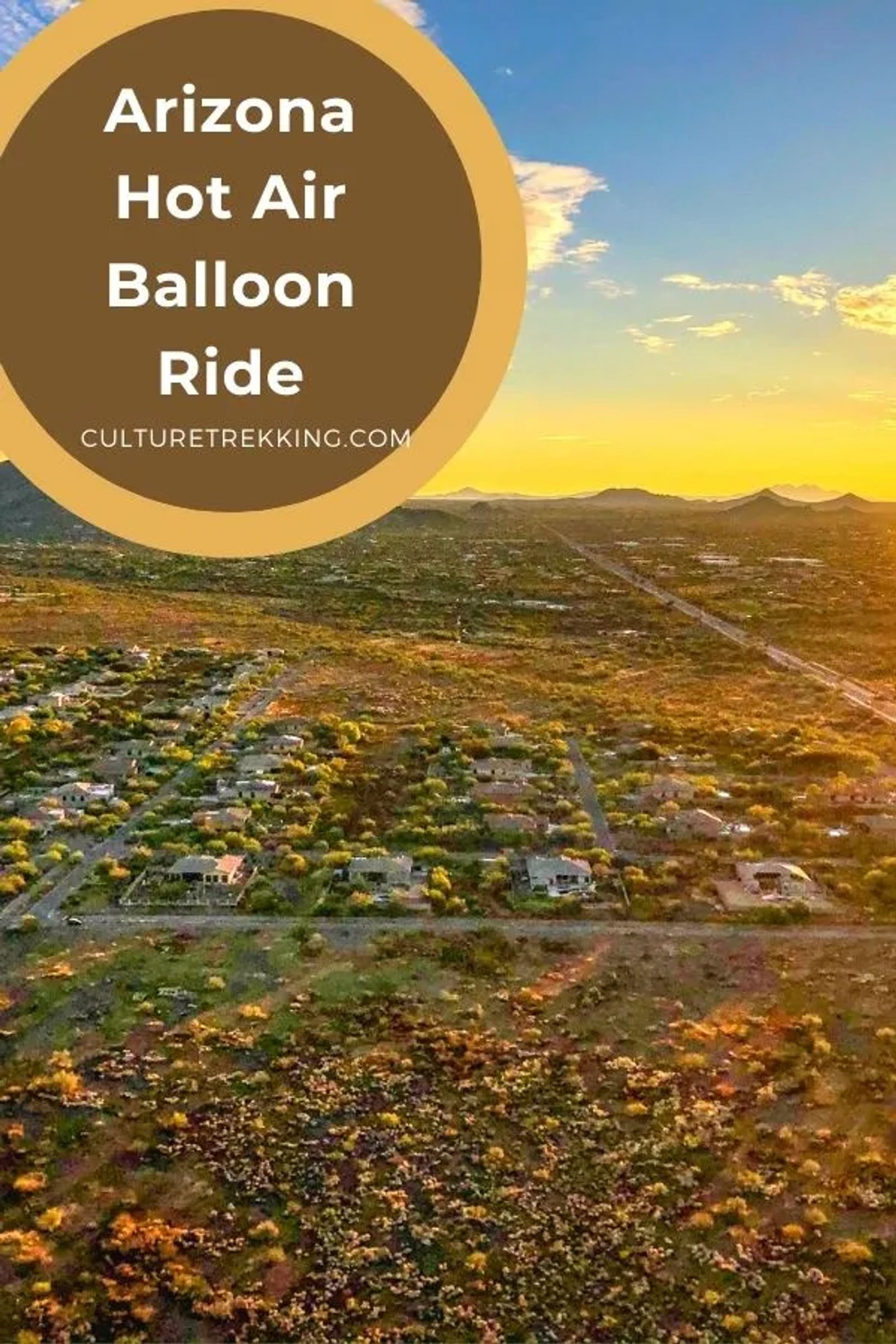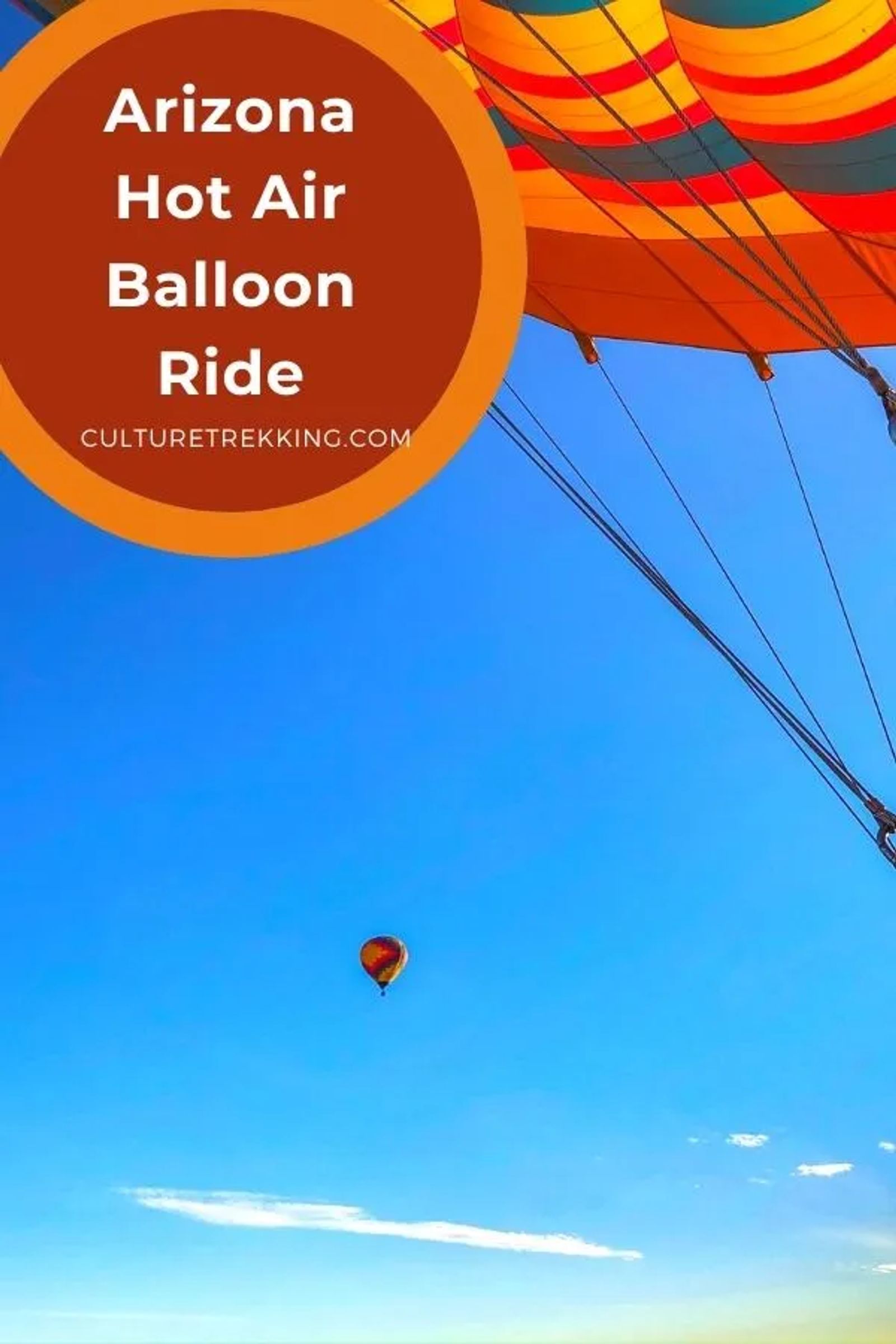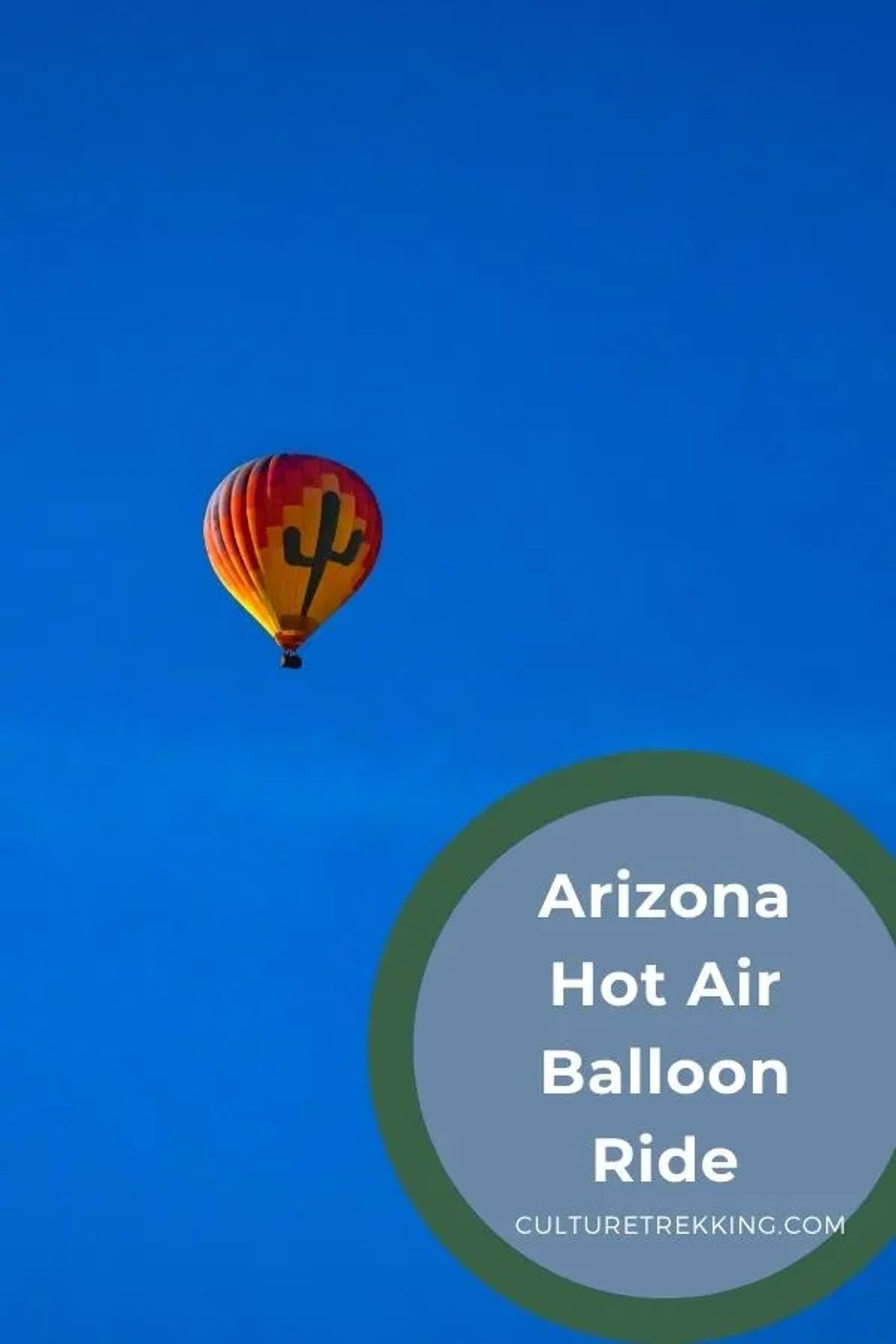 Where To Stay in Mesa Arizona
More Outdoor adventures and bucket list ideas