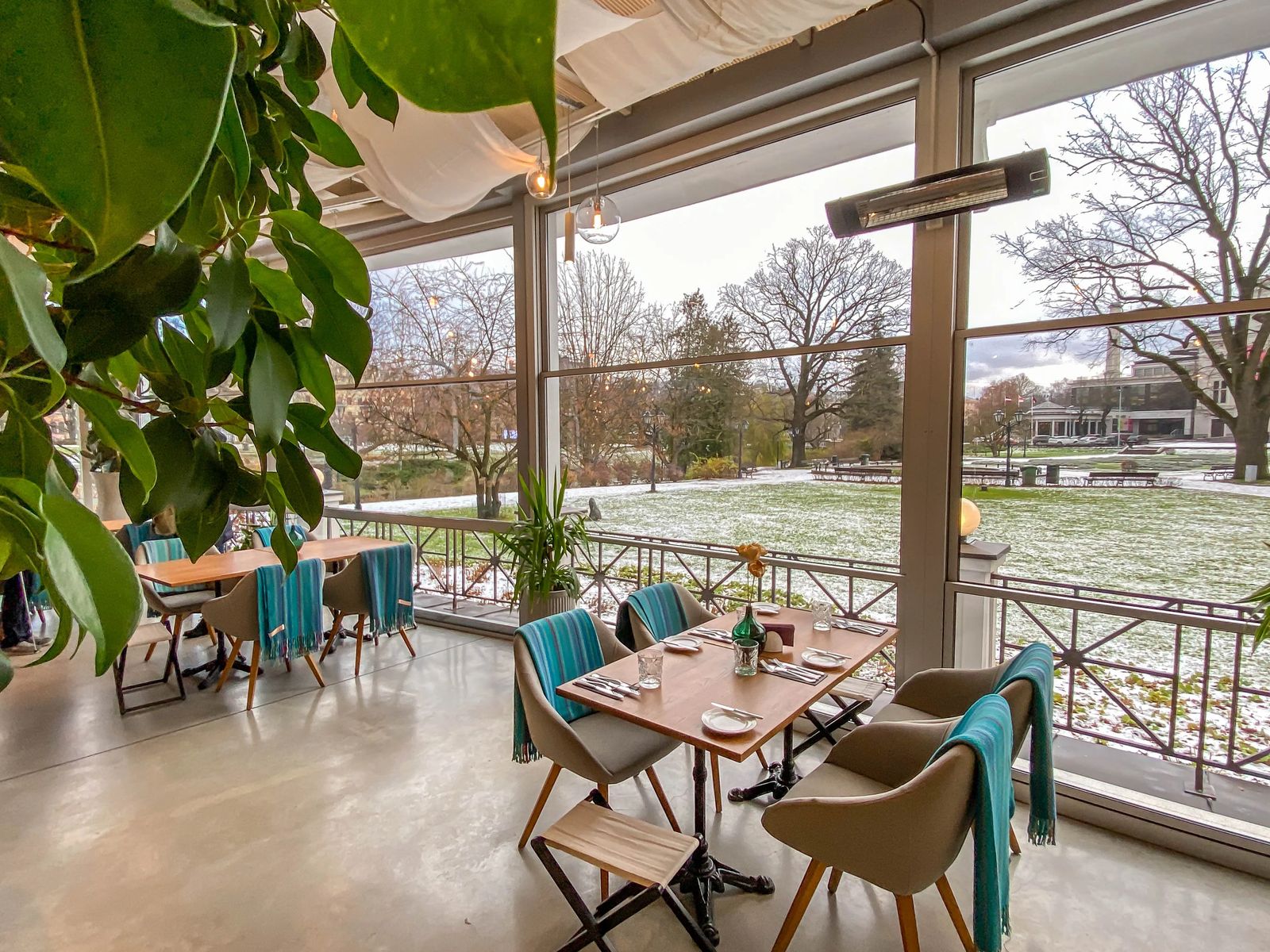 6 Best Places To Eat In Riga Latvia
The Best places to eat in Riga Latvia with traditional food and modern twists with good drinks are Lido Restaurant for the budget friendly, 3 Pavāru Restorāns and Kolonade for fine dining at reasonable prices, and Rozengrals for a medieval type dining experience with a modern amenities. Riga is quickly becoming a foodie hotspot with its rich cultural heritage, beautifully rebuilt city, and some of the best restaurants and eateries in the region.
Before visiting Riga in November of 2021, I was told to only expect potatoes, heavy pork and meats, and not much flavor with very little in the way of vegetables. While you can still find that here, it wasn't the norm at every restaurant. I stopped by the visitor's center and asked which restaurants were the best in Riga within walking distance of all the unique things to see in Riga, and these were the restaurants they suggested. I have also recently updated this post in 2022 to include the most up to date information to make sure to tantalize your palate.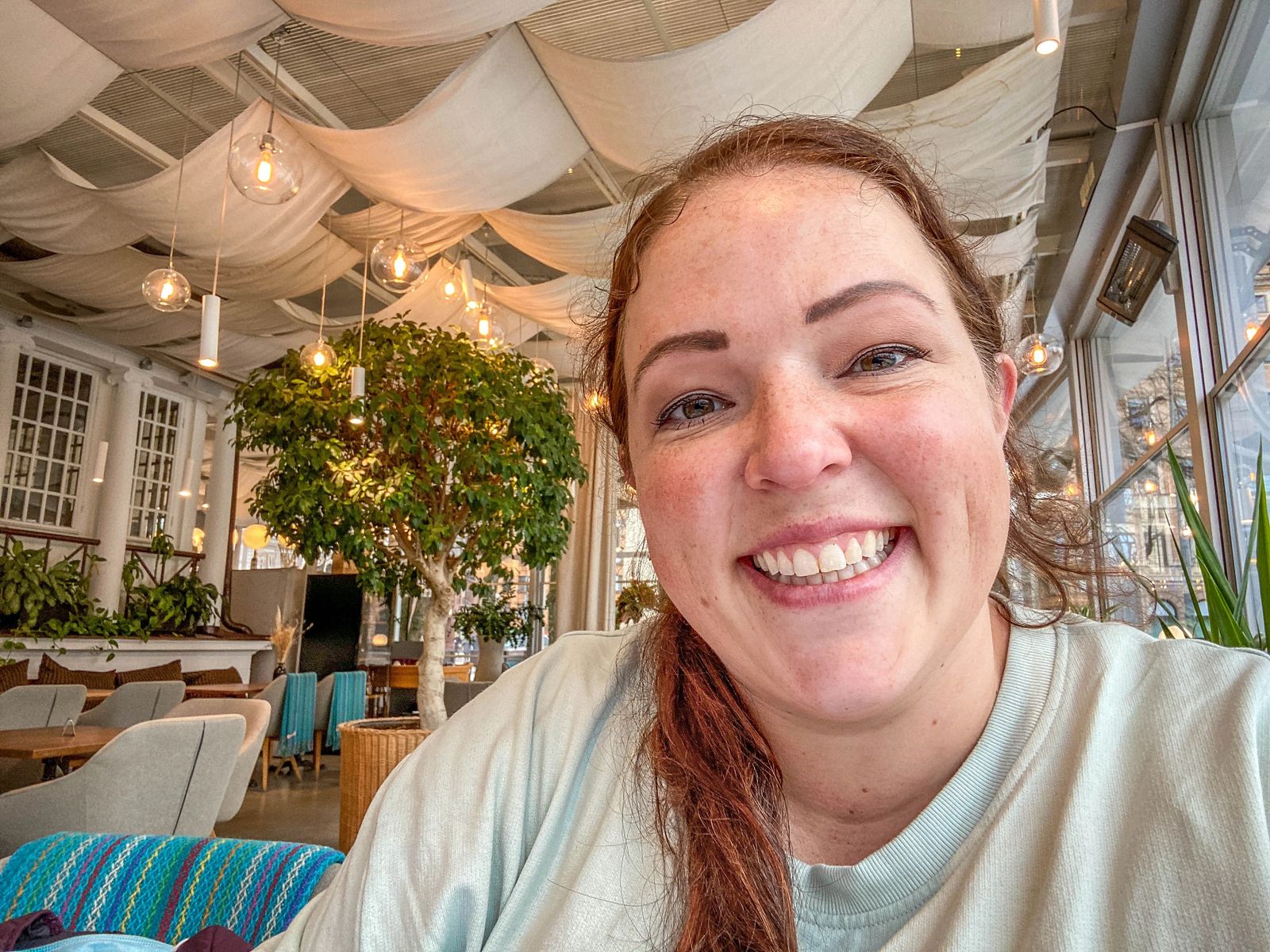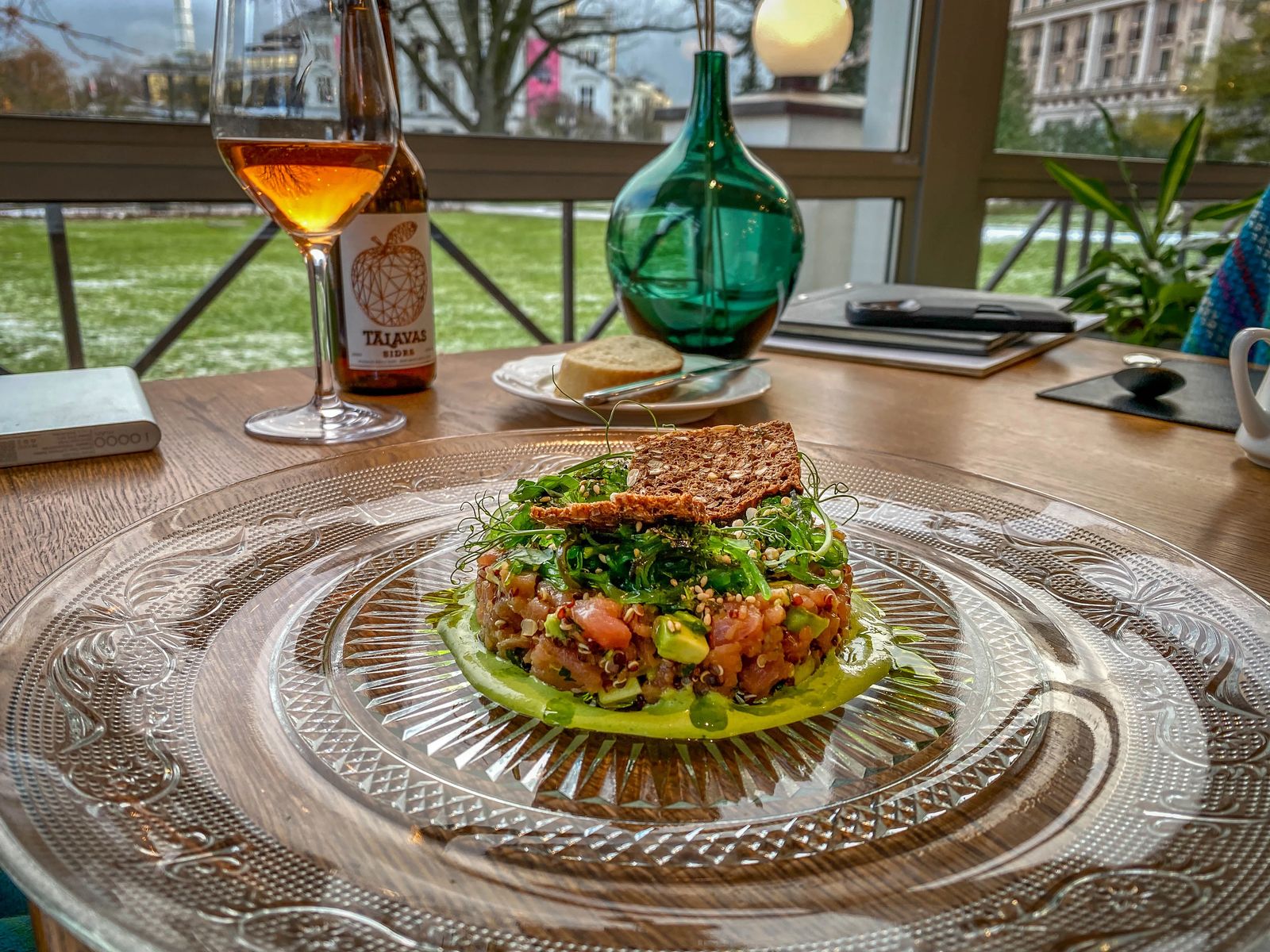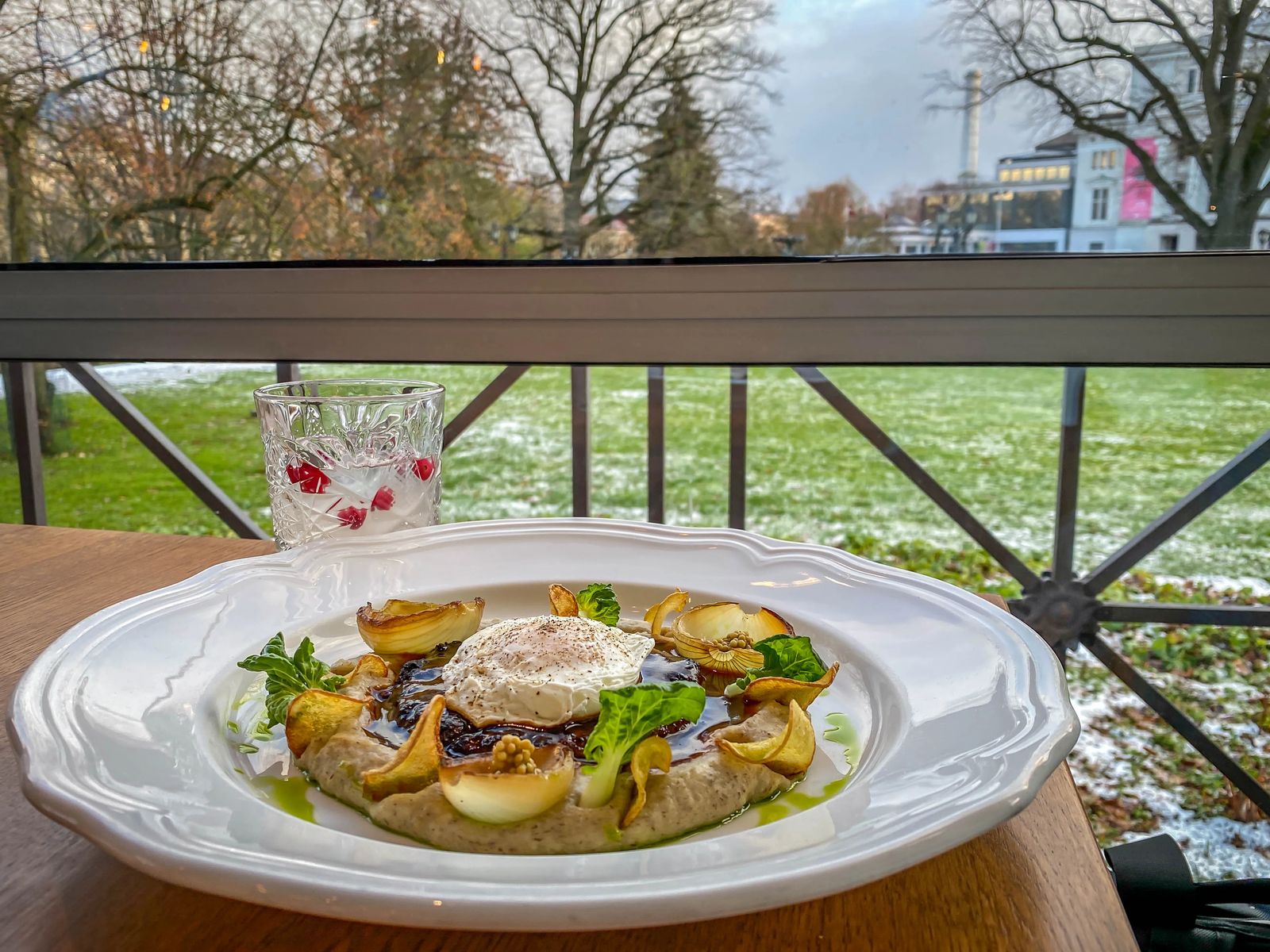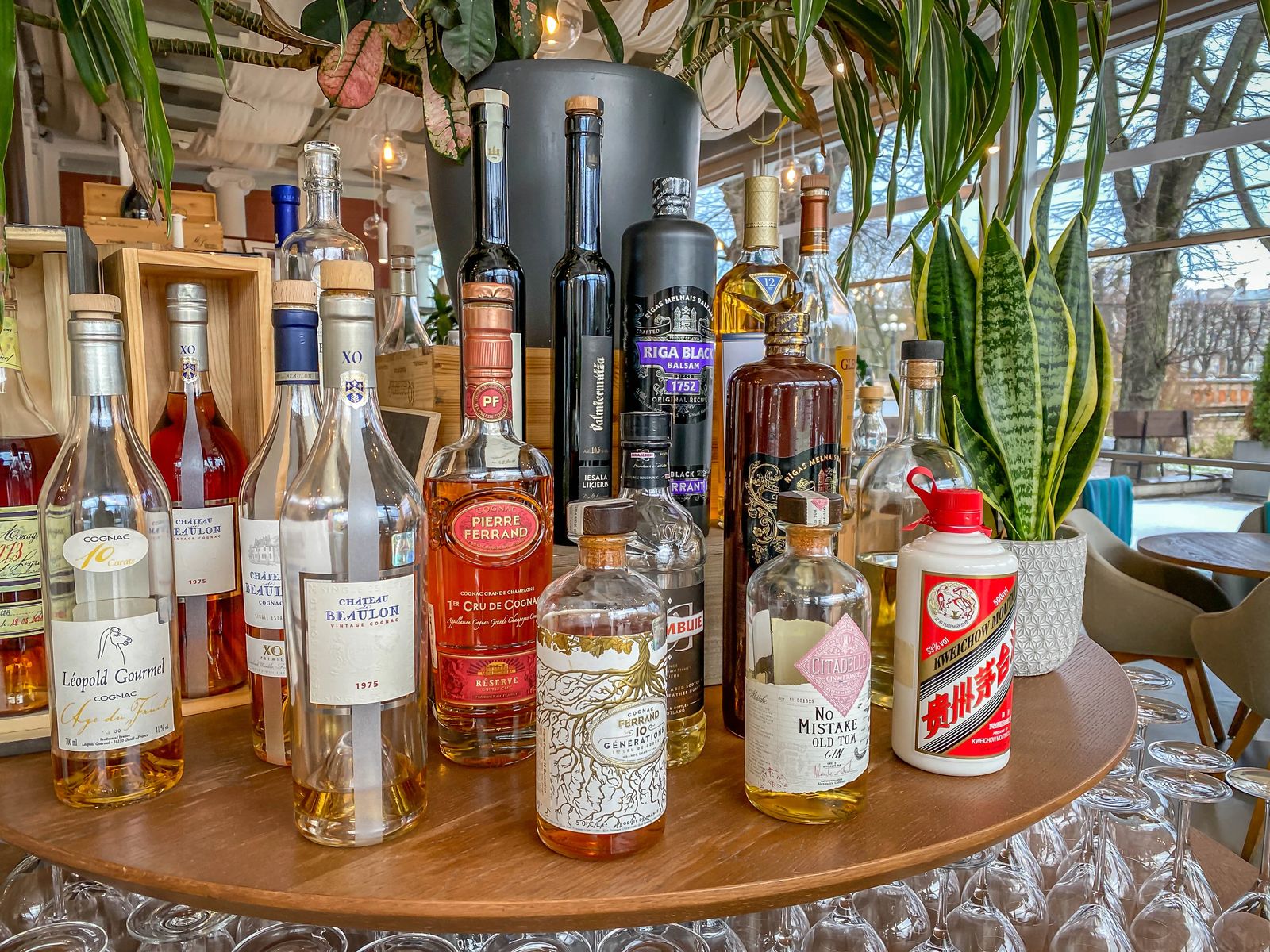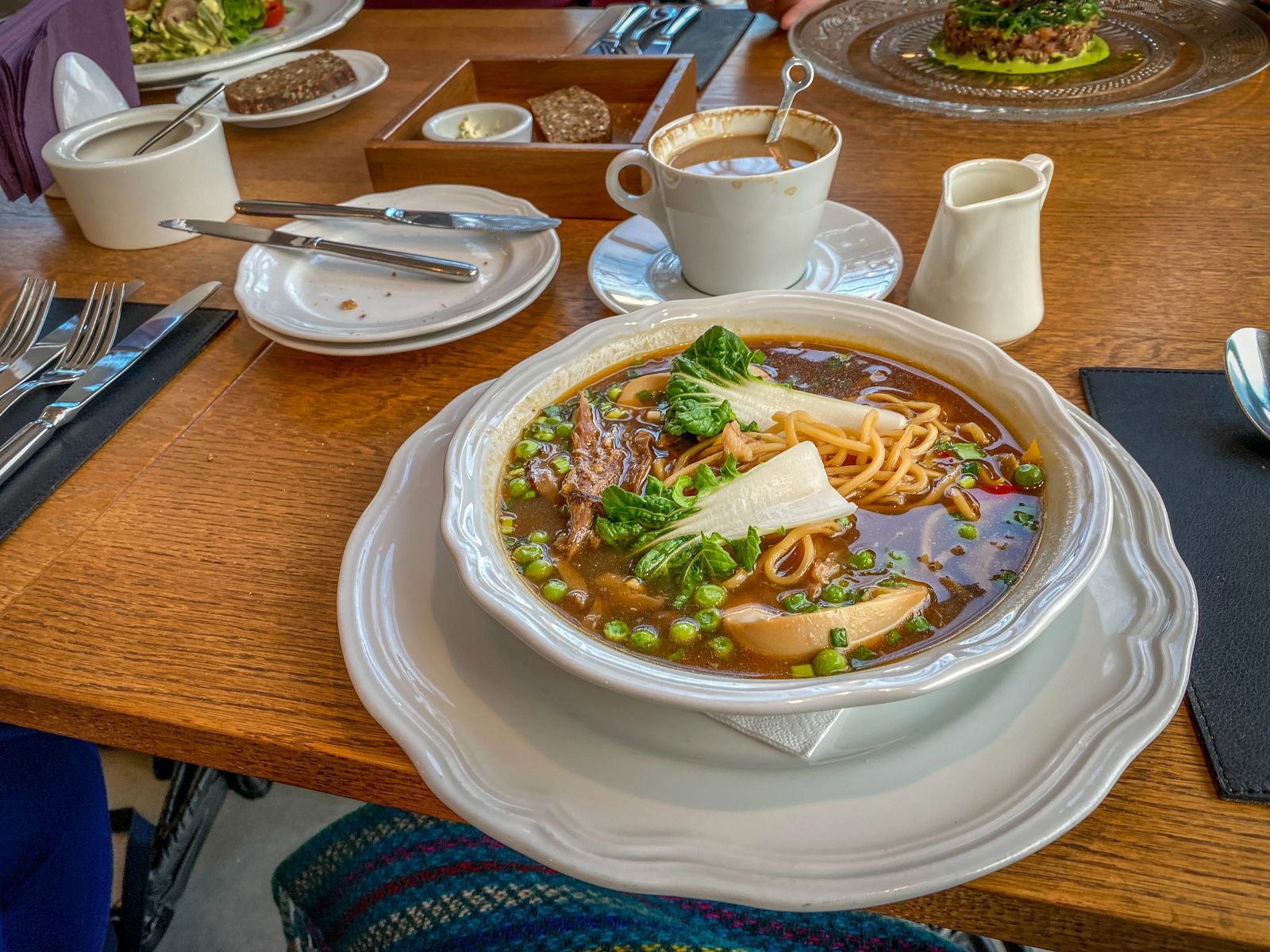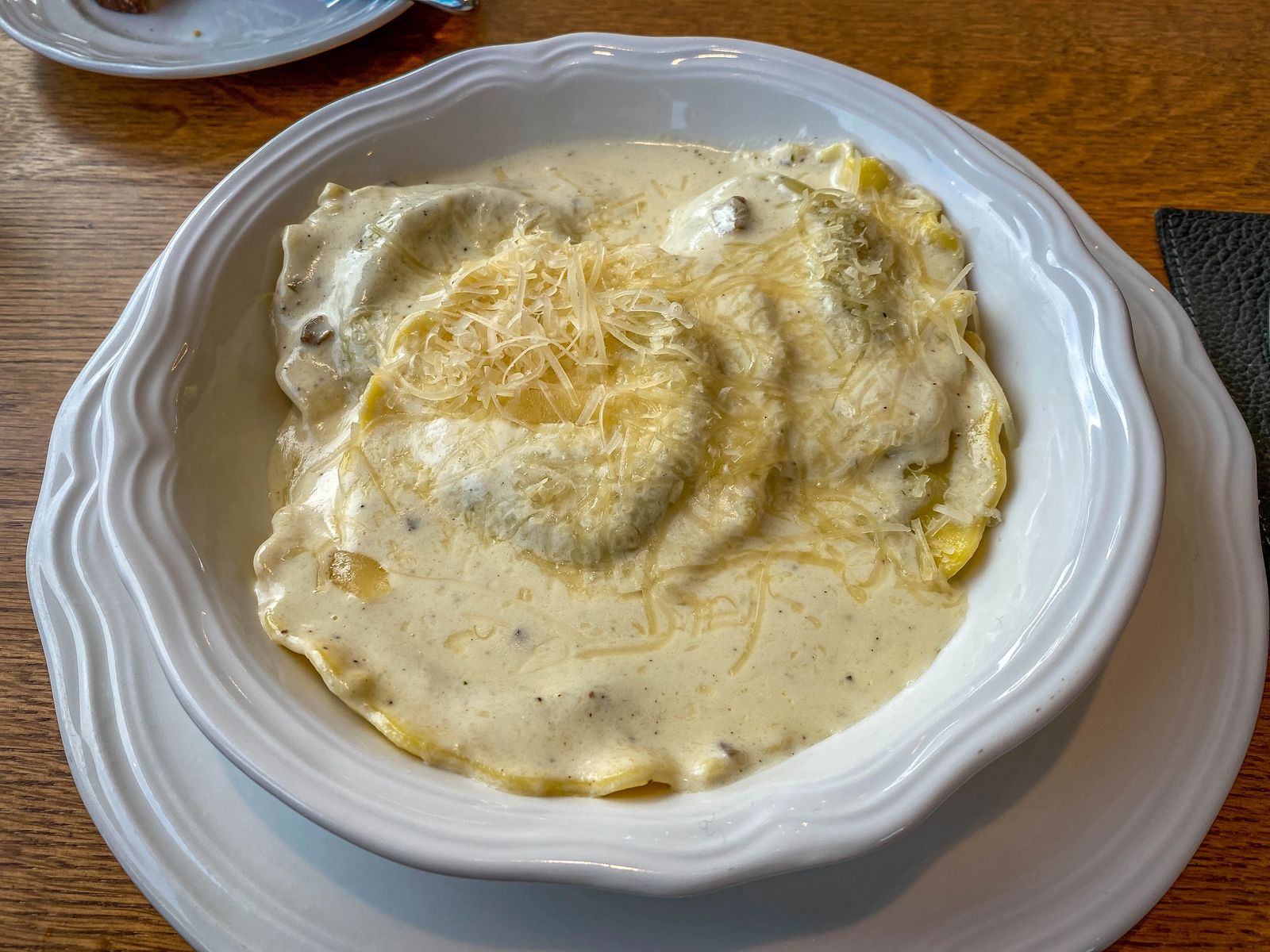 Kolonade
Kolonade is located right by the iconic Laima clock of Riga and the Freedom Monument, with fully glass wall looking out over the nearby park. We visited in winter, and found plenty of warm drinks to help ward off the cold, as well as wool blankets on the backs of the chairs to use.
The menu focuses on dishes where local and seasonal elements can be used, and you can find traditional Latvian dishes as well as vegetarian options and a number of different cocktails. They specialize in seafood, and are said to have some of the freshest seafood in town. I opted for a warm starter soup, and then a meatloaf,mashed potatoes, egg, and onion with pesto and pine essence. Every bite was like taking a tour of Latvia, its history and landscape. I was traveling with friends and we tried each others dishes as well, there were 6 of us, and not one person walked away disappointed or unsatisfied. The cocktails were especially popular, if you want to check out the menu it is here.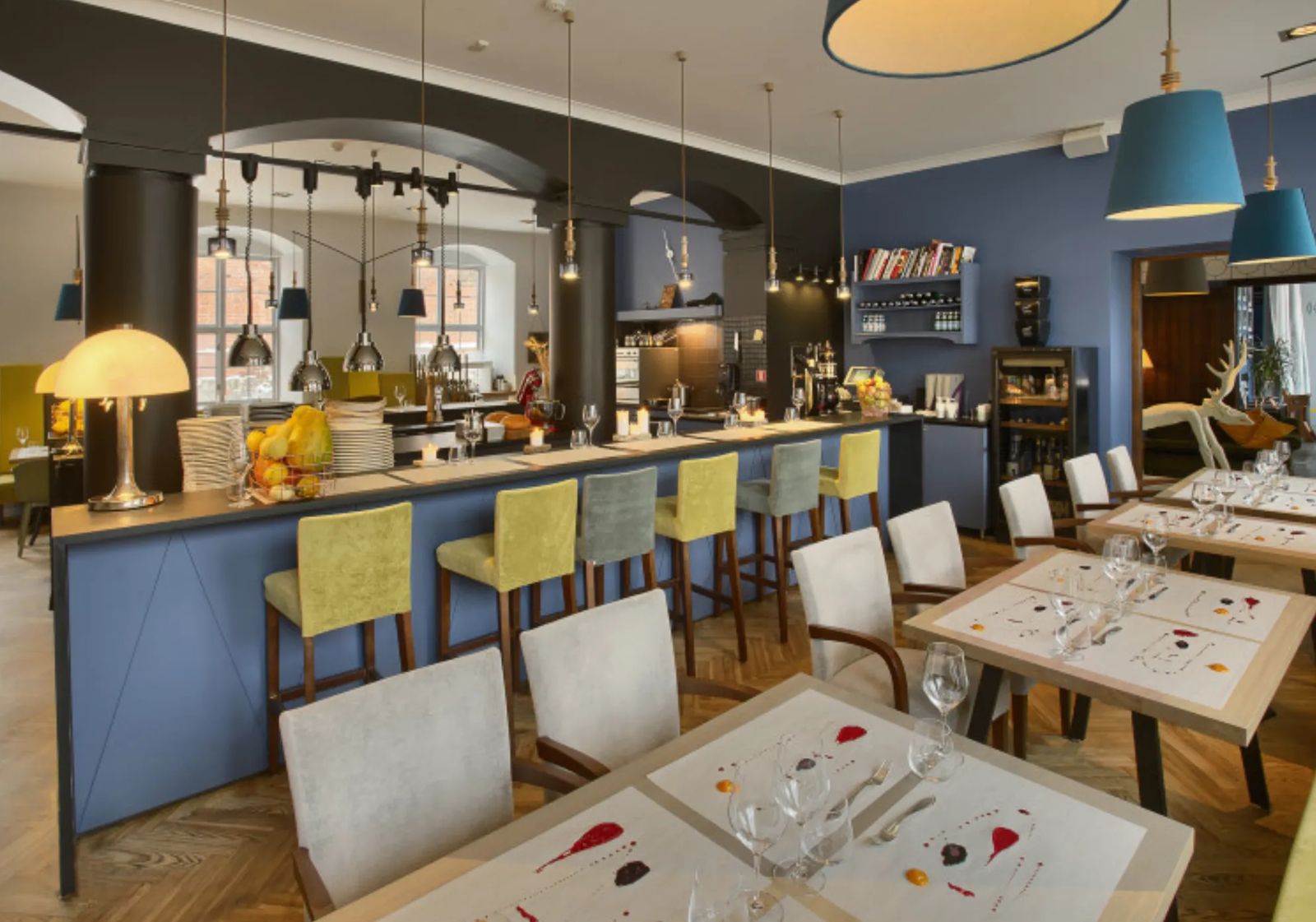 3 pavāru restorāns
3 Pavāru Restorāns is laid out in an open style, so it feels as if you are sitting in your rich friends kitchen. I HIGHLY recommend trying the 6-course tasting menu, it is a work of art, no really, they put a giant wax placemat on your table (of sorts) then come out with different sauces they artistically place on the mat with different meats or vegetarian staples. Each bite is an exploration of flavor and exotic flavors of Latvia that have you trying to express your delight through each bite.
They also provide a adult beverage pairing if you desire for an extra charge. From the moment you walk in with the odd sculptures, and finely decorated lavish entrance to the cozy seats and ability to watch the staff at work through the entire process - it entrances not just the mind and body but the soul as well. I would not be surprised if this restaurant was heading to a Michelin Star in the near future it was that good.
Check out their seasonal menu here.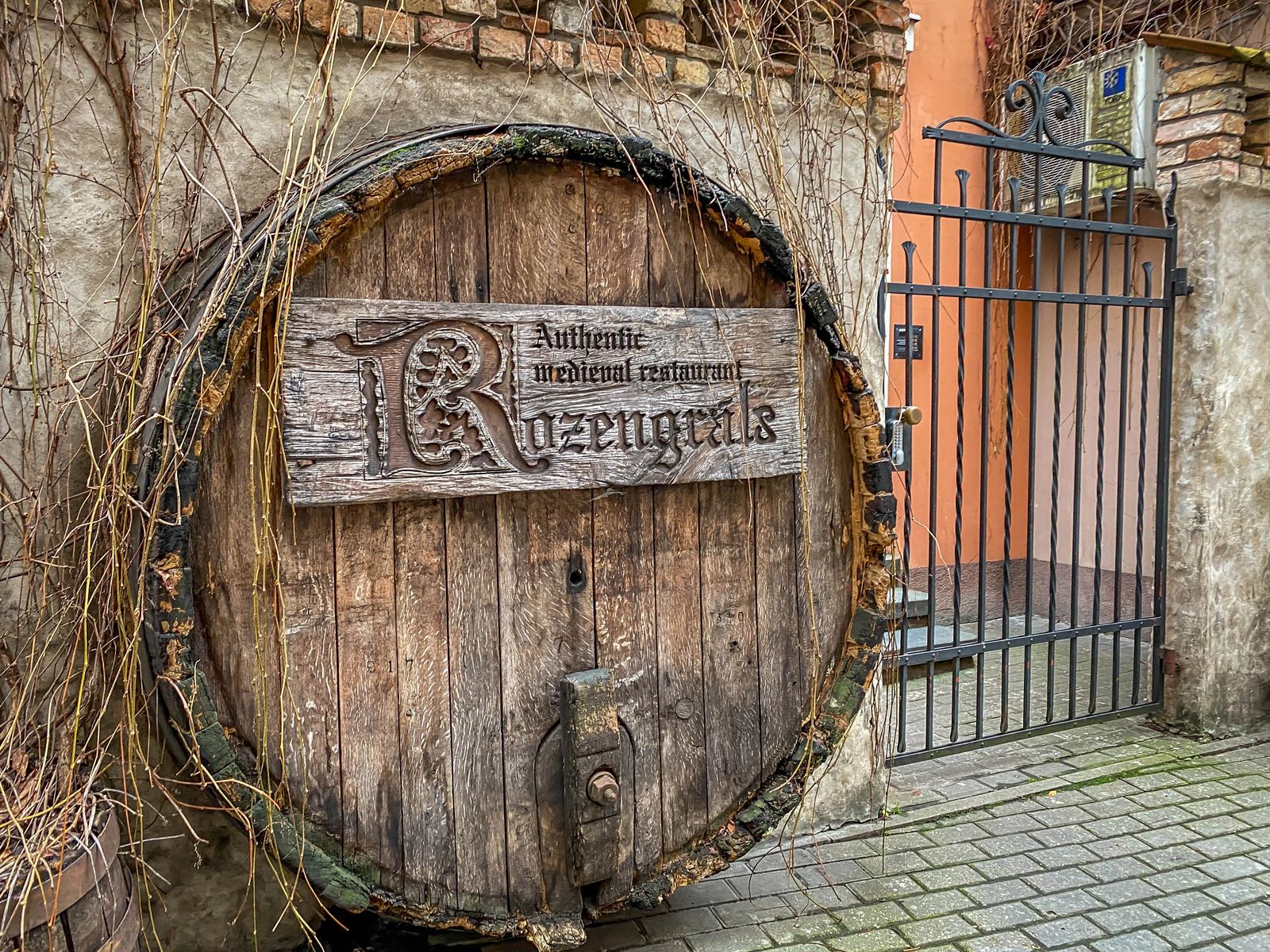 Rozengrals
Located in the center of Old Town Riga, Rozengrals is a medieval building mentioned in 1293 as the most ancient wine-vault in Riga, where the Riga City Council would party. The recipes are inspired by those you would find on medieval plates, like rabbit stew, calf cheeks with honey fungus, pork, duck, and lamb with vegetarian options, fish, soups, and plenty of ale to wet any thrapple.
Check out Rozengrals menu here and I highly suggest making a reservation as the tables fill up quick because of the type of experience and affordability and delicious options of the dishes.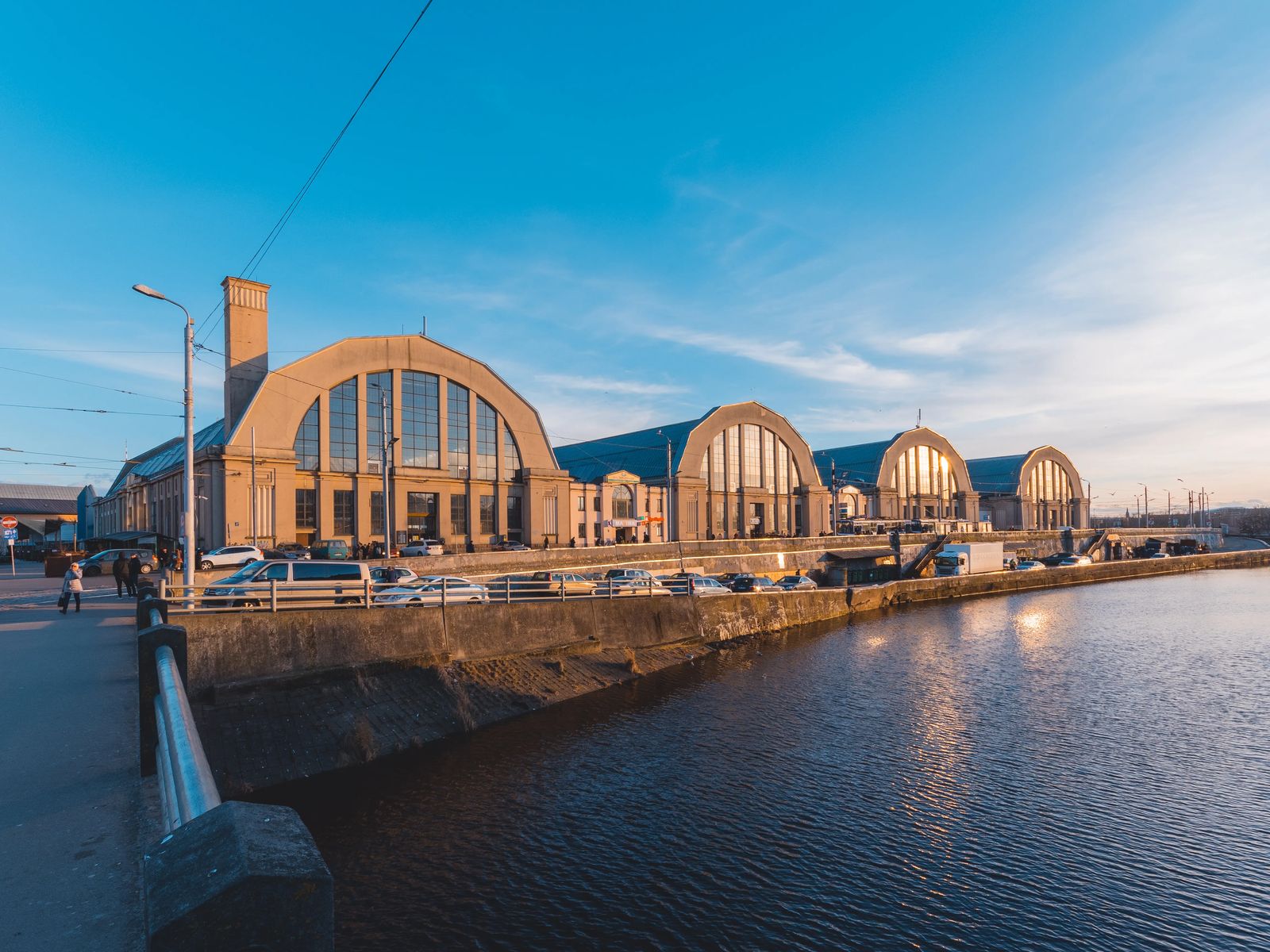 Riga Central Market
For those on a backpacker budget, but still wanting to taste the flavors of Latvia, then head over to Riga Central Market. It is located just outside Old Town and offers local produce, all kinds of different meats, local handicrafts and if you want to make any meals at home it is a great place to shop for ingredients as well.
This place can get crowded with more than 80,000 people visiting the four warehouses that make up the central market per day. I suggest going early so you can get good photos and the best pick of the culinary delights here. It has been part of Riga's culture since 1919 for vendors to sell here, and now has over 3,000 vendors that sell here daily. This is also a great place for Vegetarians and Vegans to find options.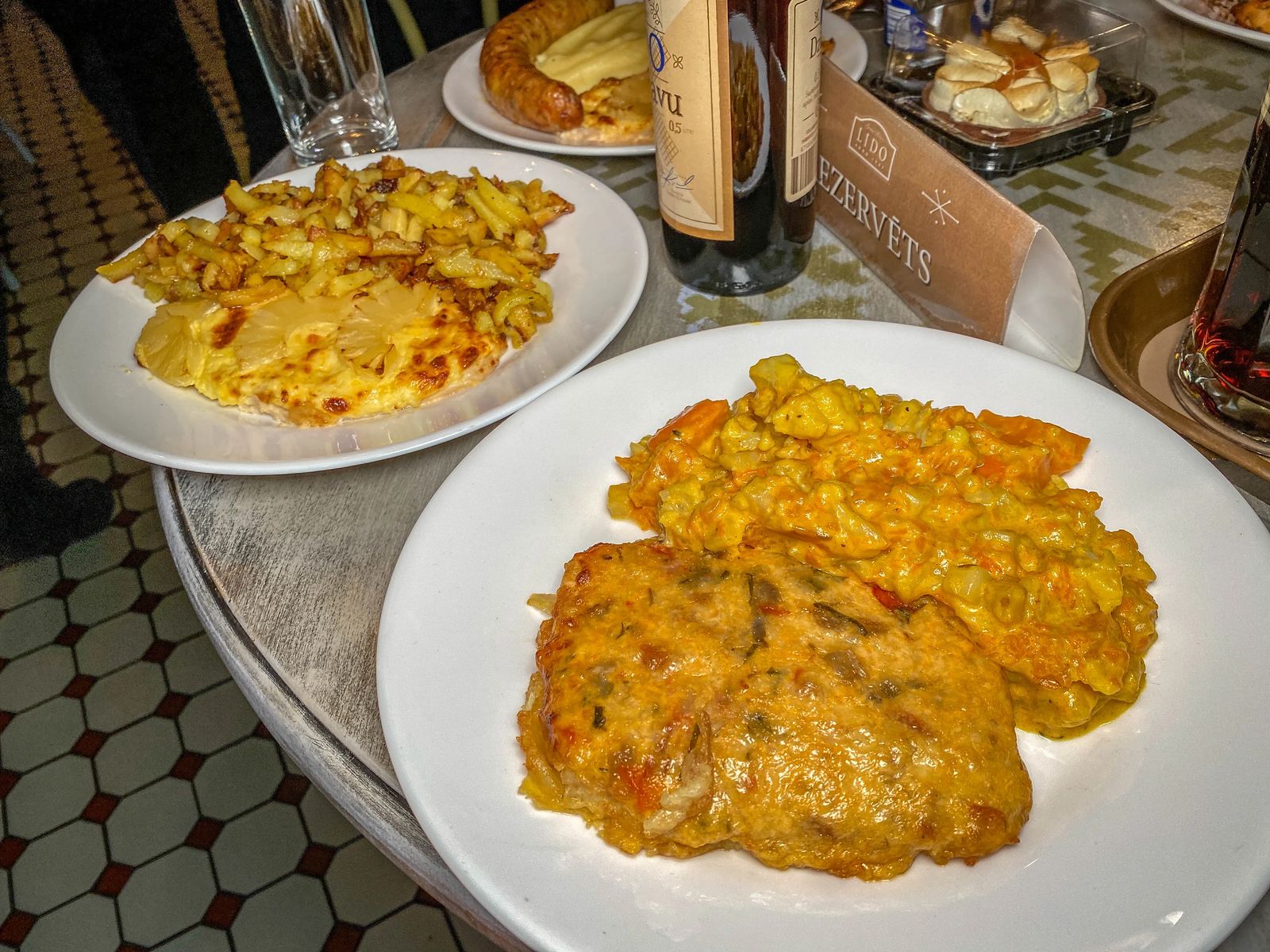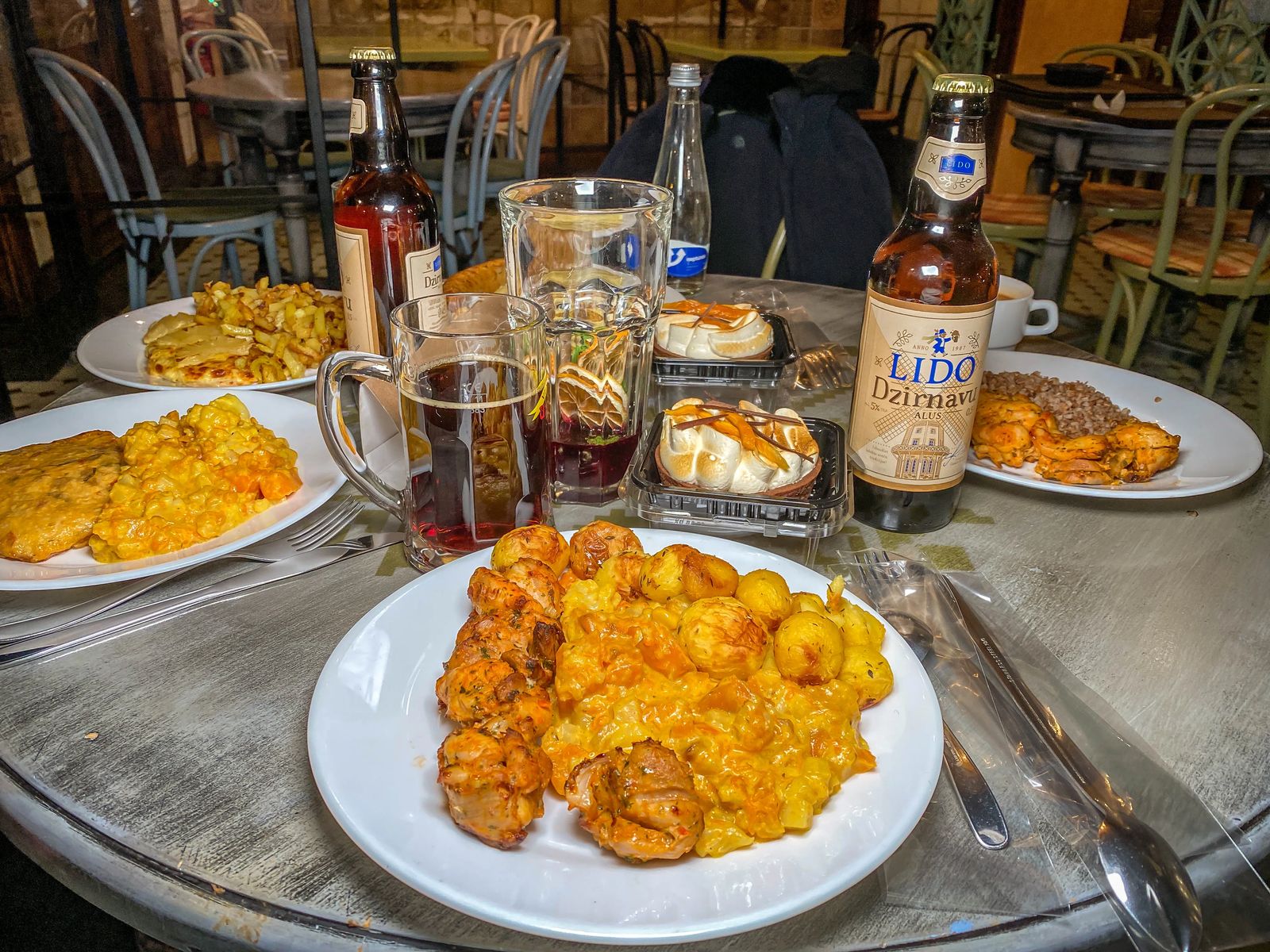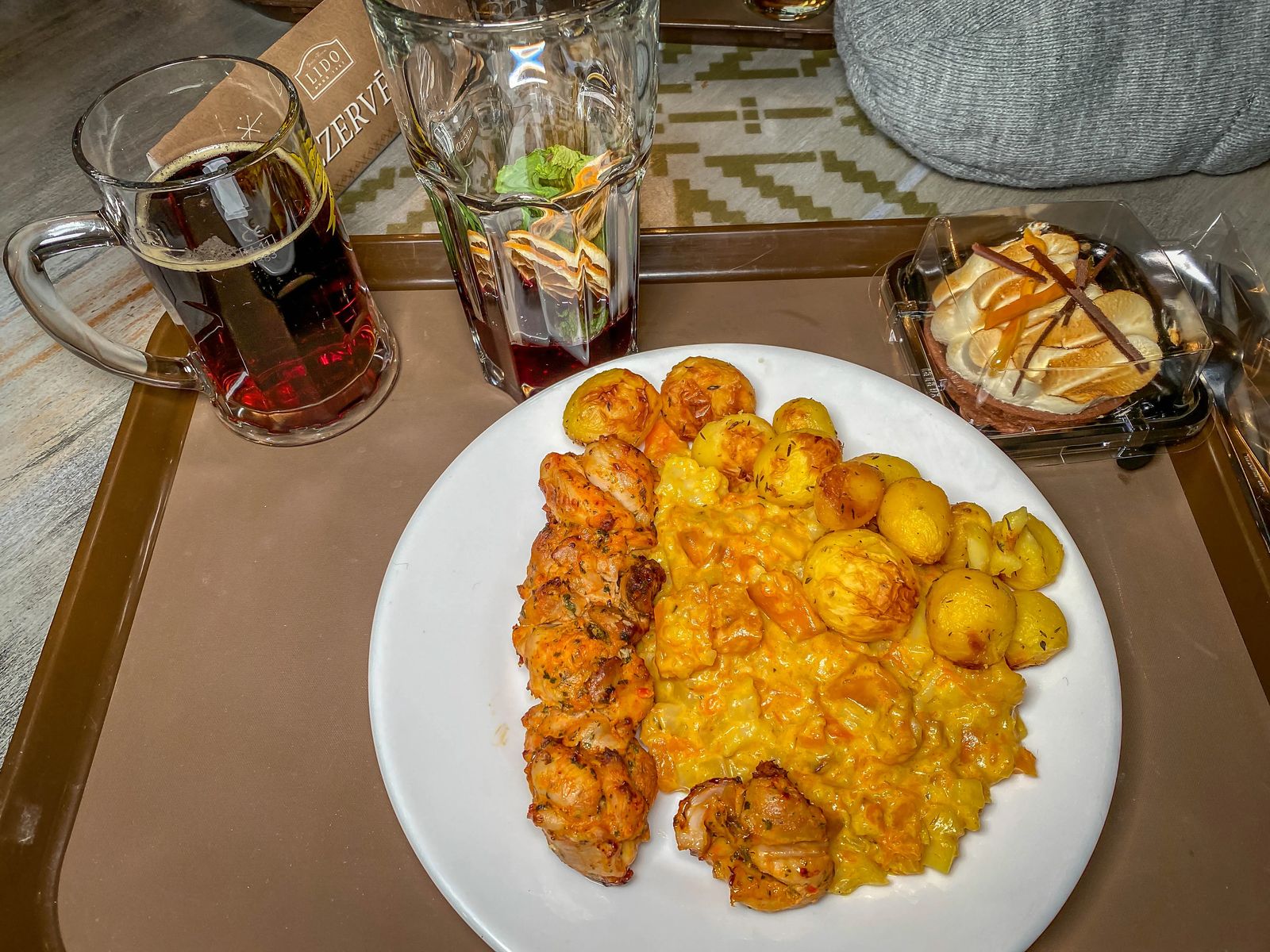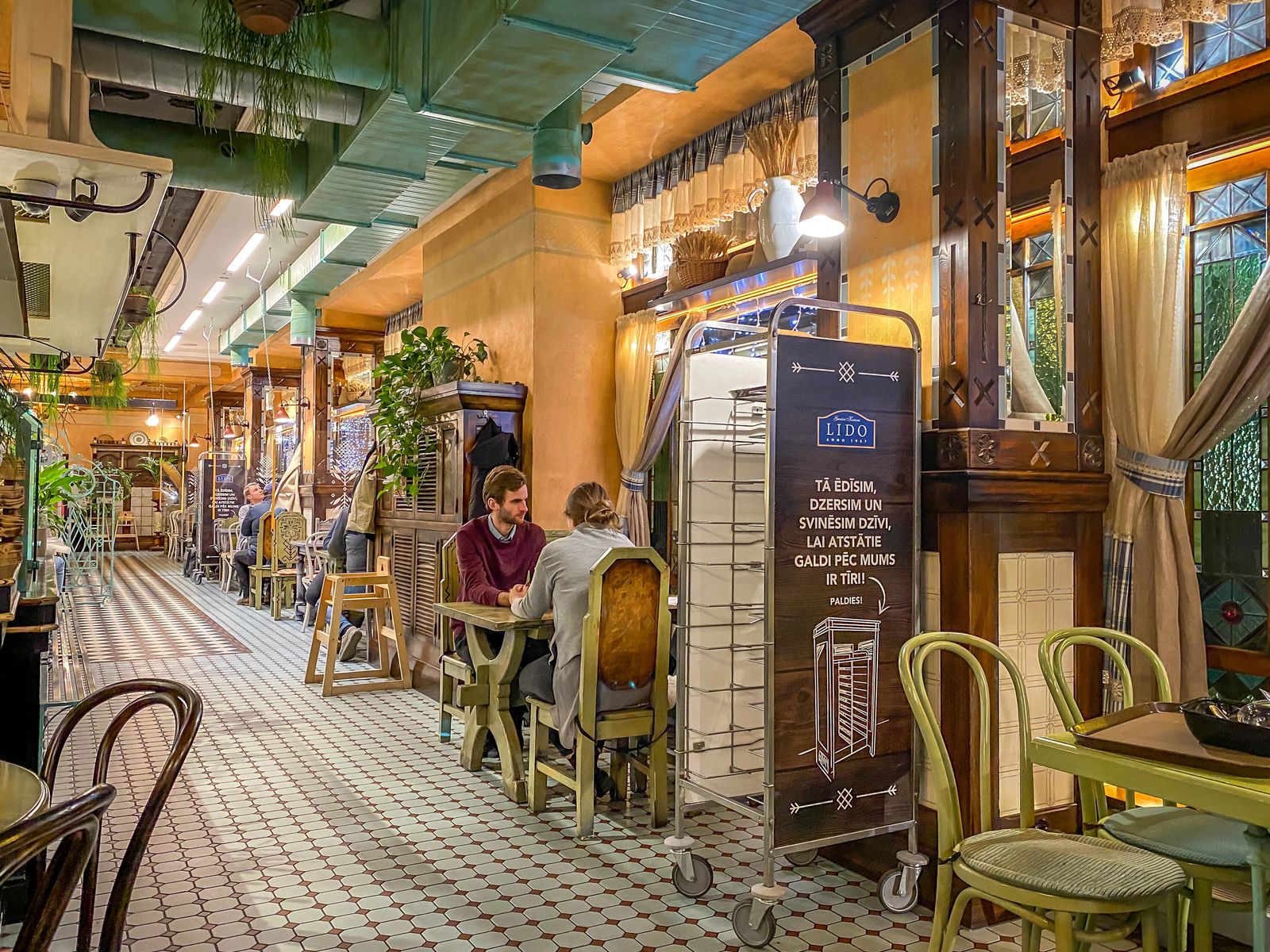 Lido Restaurant
Another budget friendly option that is about a 10 min ride from the center of Riga is the Lido Restaurant. This is a buffet style restaurant that is great for families on a budget, picky eaters, those with a big appetite, but still want to experience the cultural foods. This is where you can find Ķuņķis, a mouthwatering back and potato dish.
They also have traditional Kvass on tap, and local beers in a bottle. If you have a large party, or group of friends it is a great place to tuck yourself away in a corner and create memories and chat over some great food. What is also great is that you pay for the food like you would in a cafeteria, by weight, and by what you buy - so you can be as extravagant or as frugal as you like.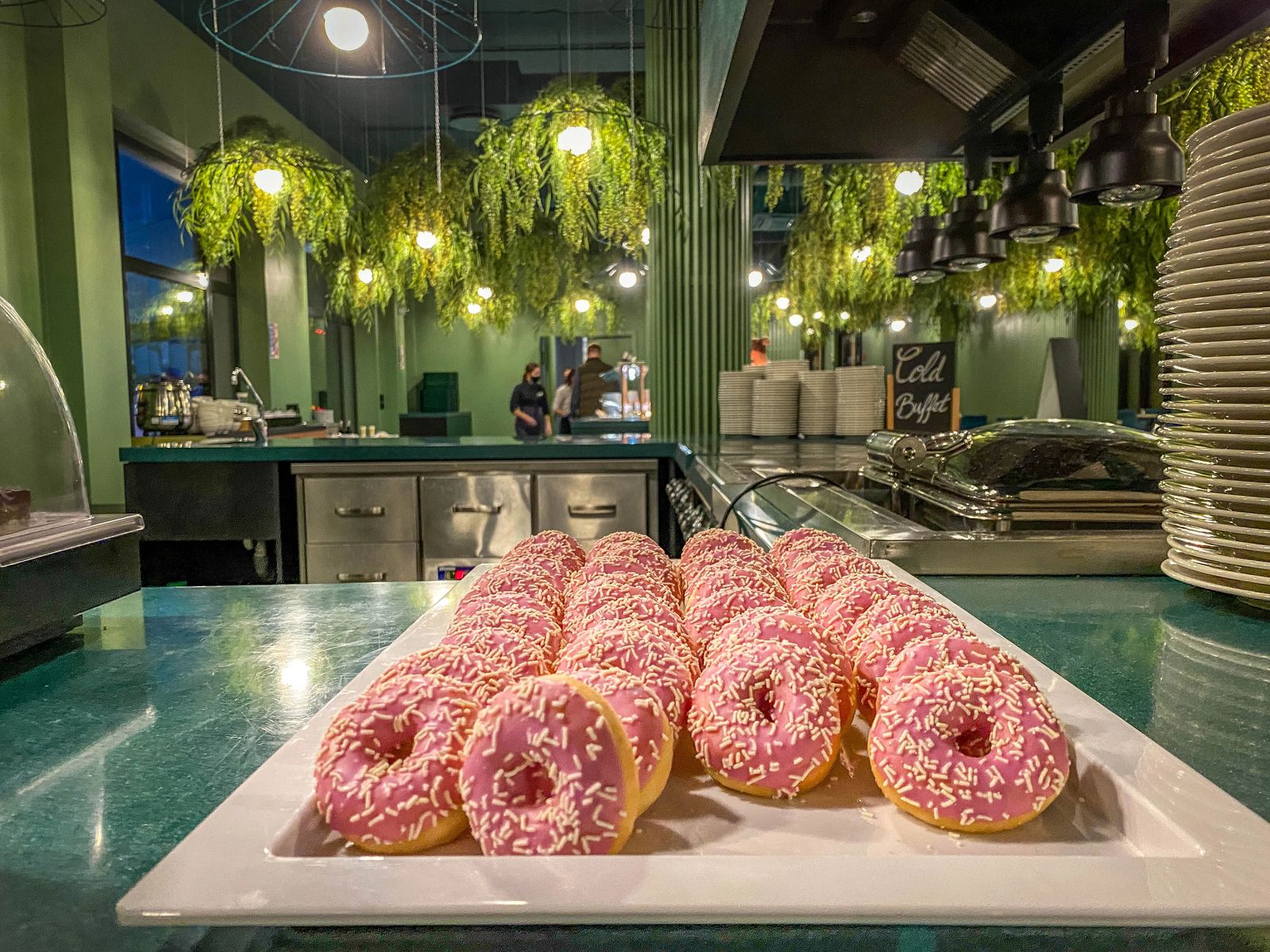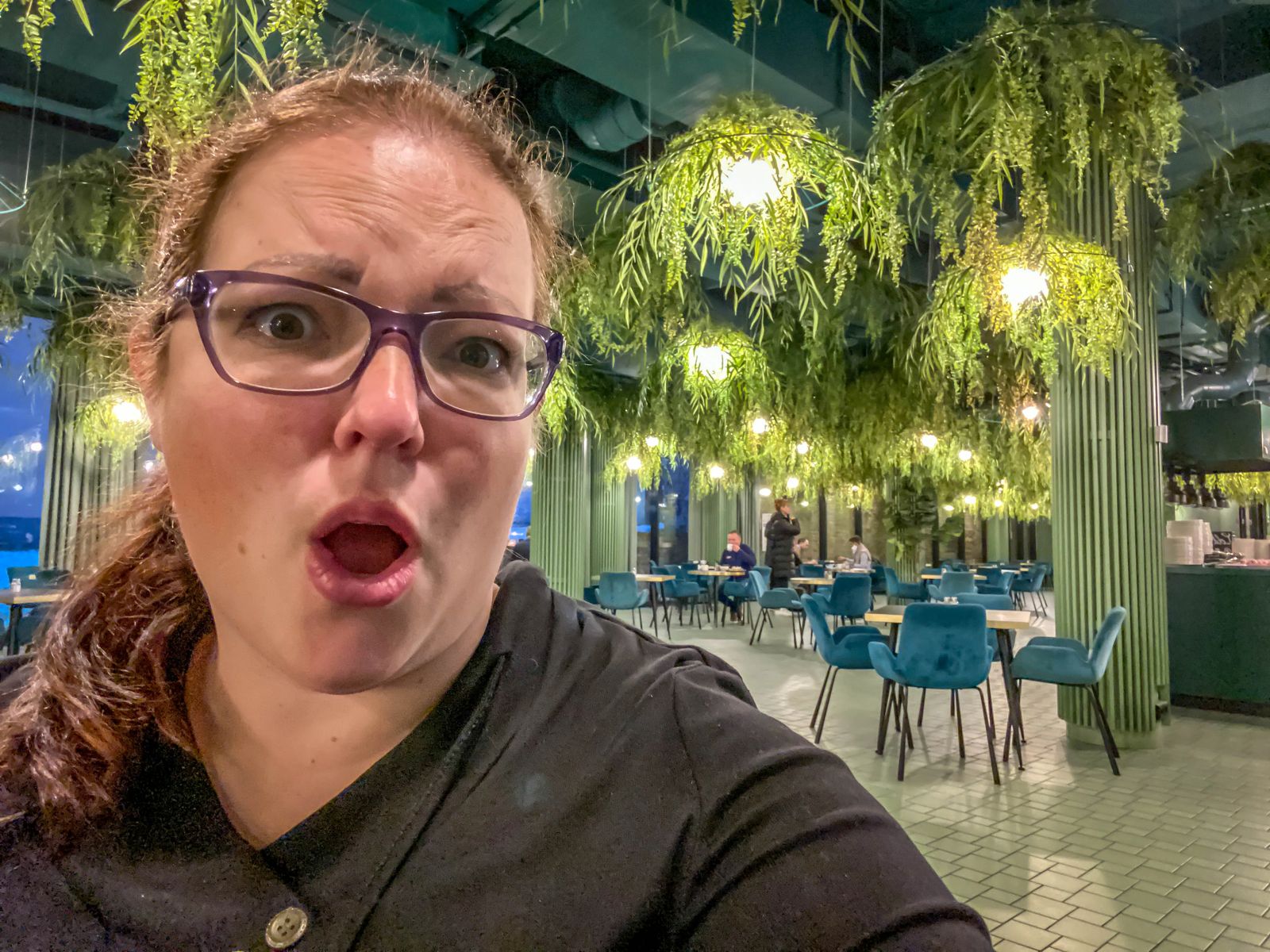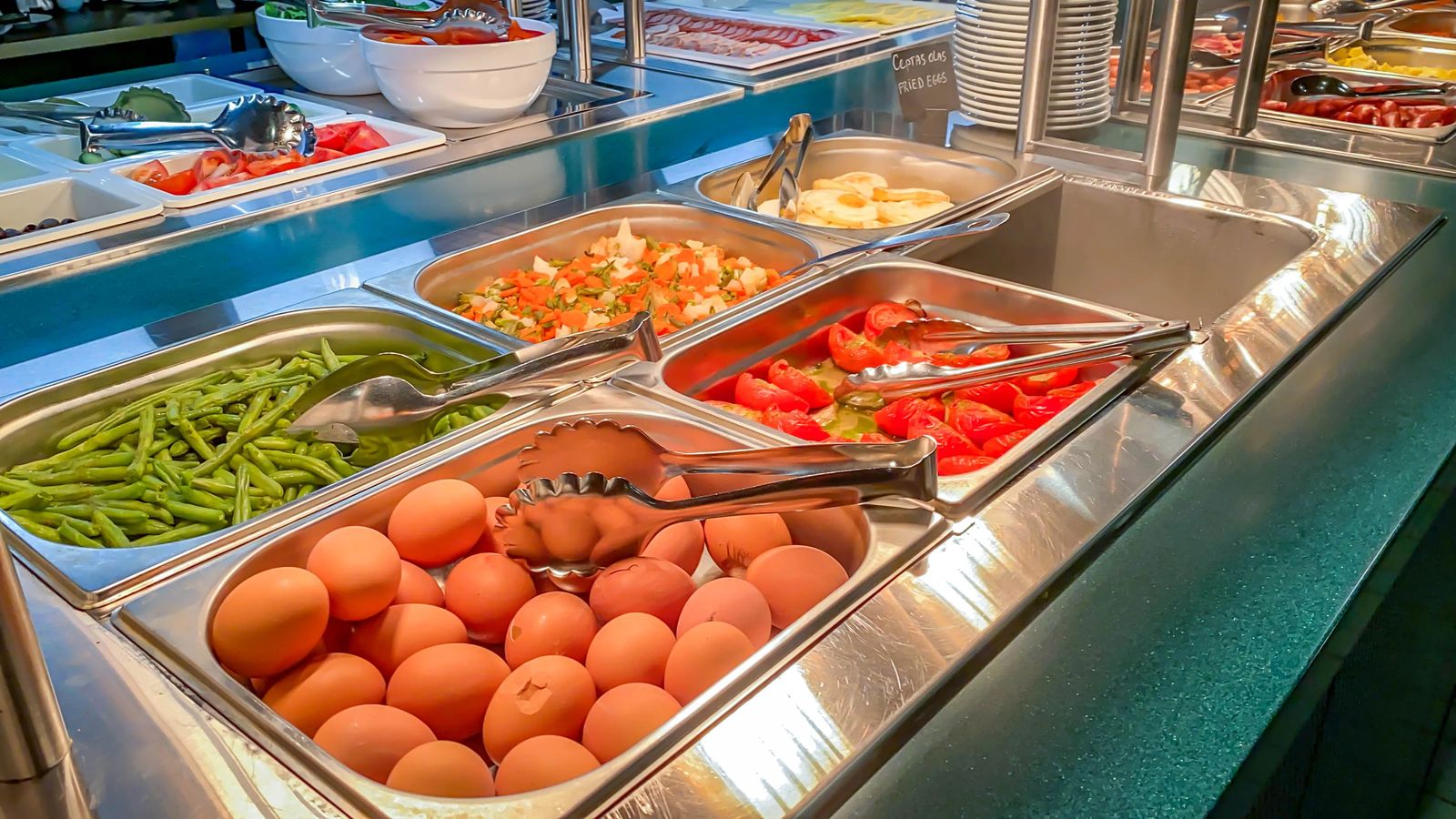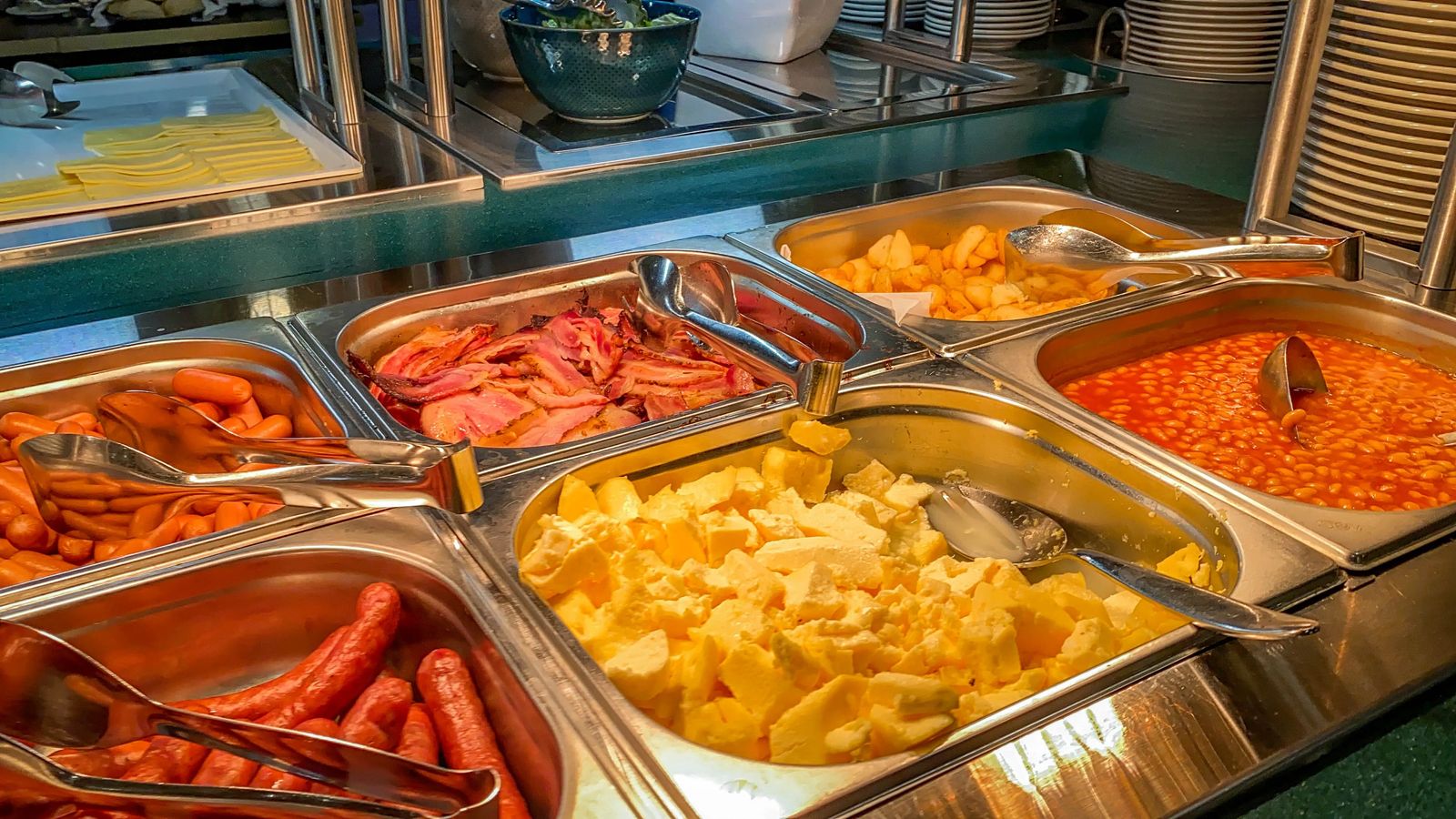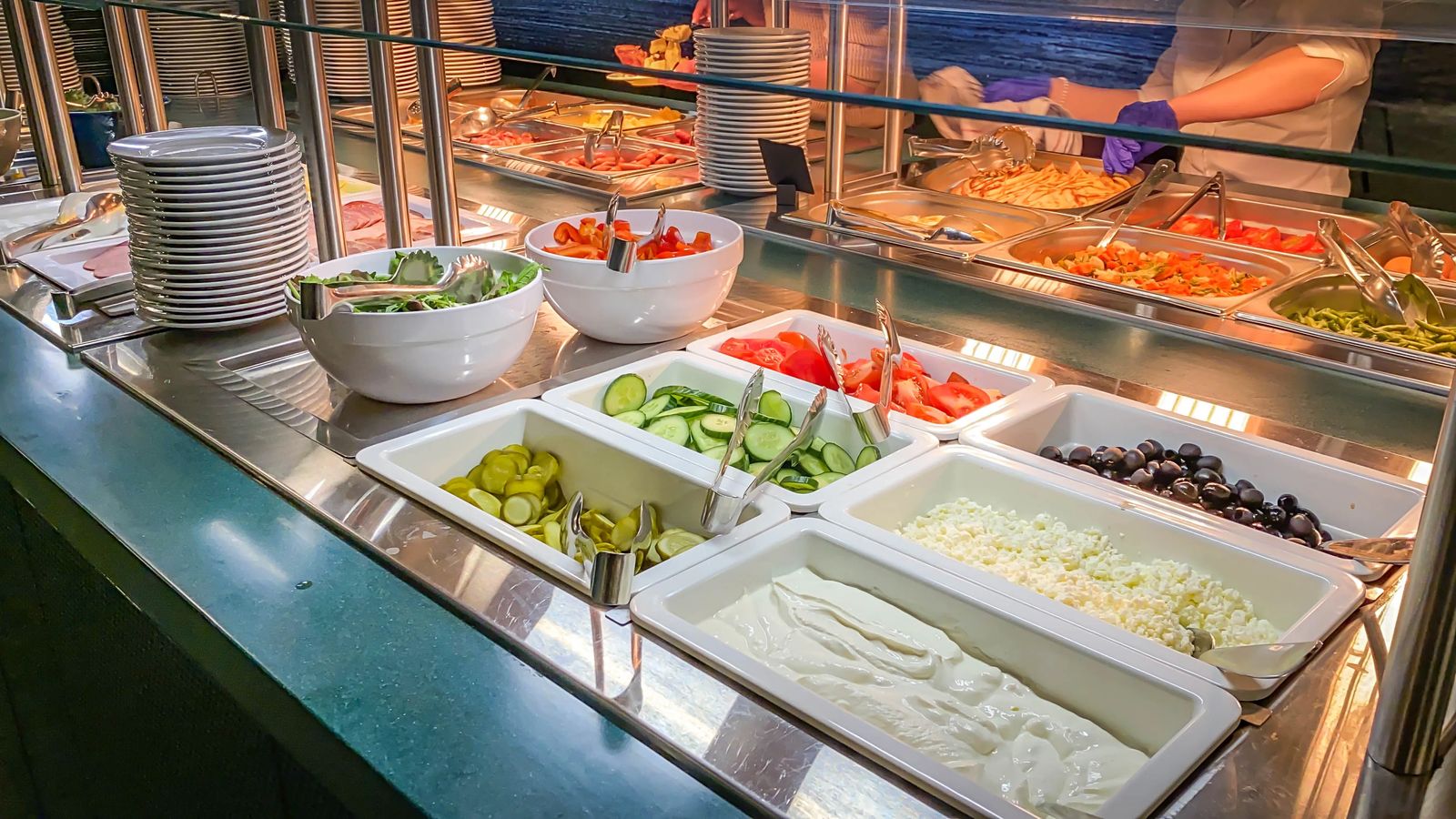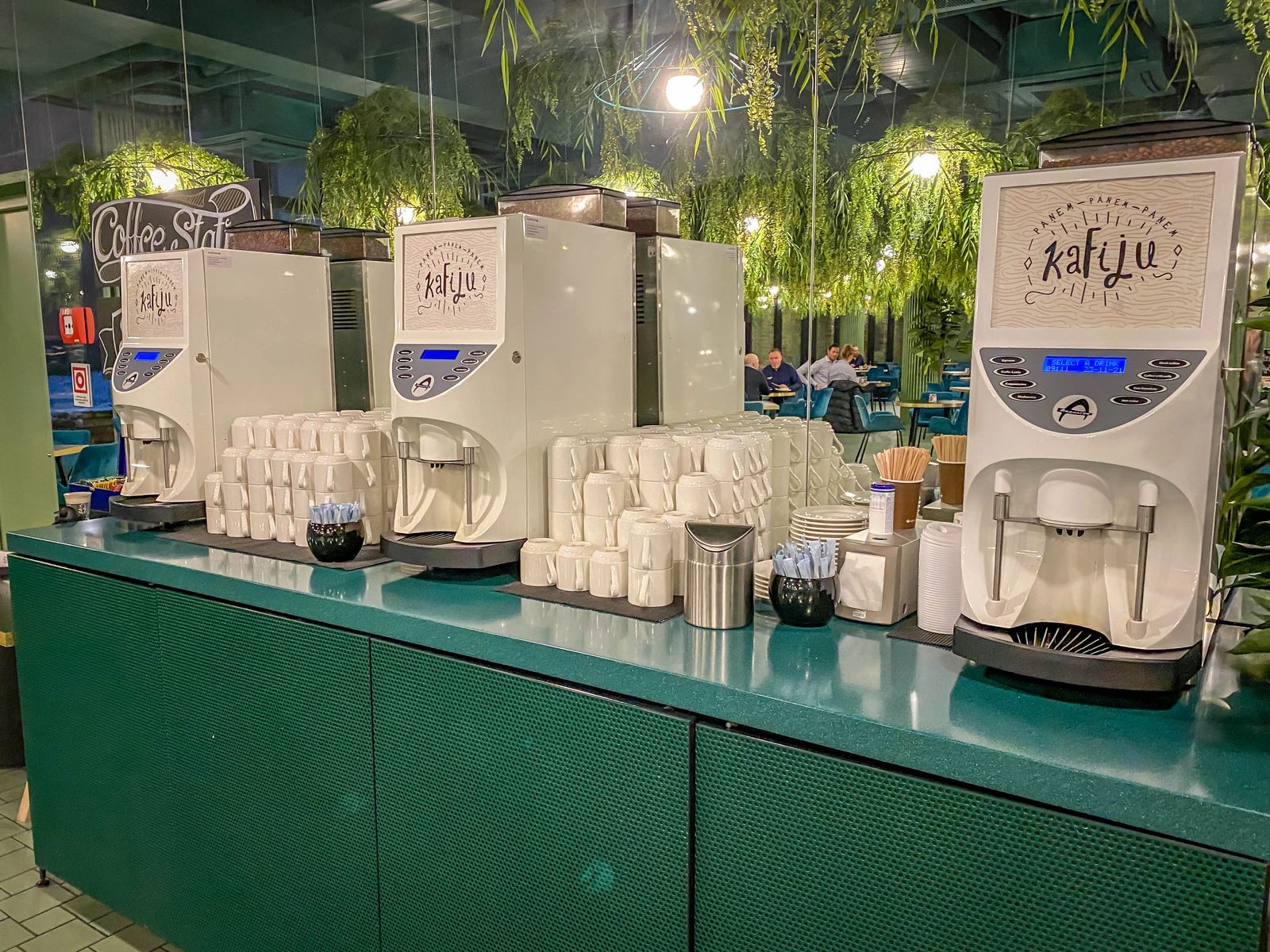 Breakfast at Wellton Riverside Spa Hotel
To be fair this was at the hotel I was staying at, the Riverside Spa Hotel. While it wasn't the greatest breakfast on earth, you will have a hard time finding places in the city open for breakfast very early. You can come here and pay to eat if you are not a guest here, and there are so many options, including a very fancy coffee machine that will make you WHATEVER you want.
They had ham, eggs, vegetables, full salad bar, tiny donuts and cakes, sausages, fruits, juices, water and more. My favorite part was the hanging lights covered in (fake) plants that gave it a feeling like you were eating in the forest (hello cute photos).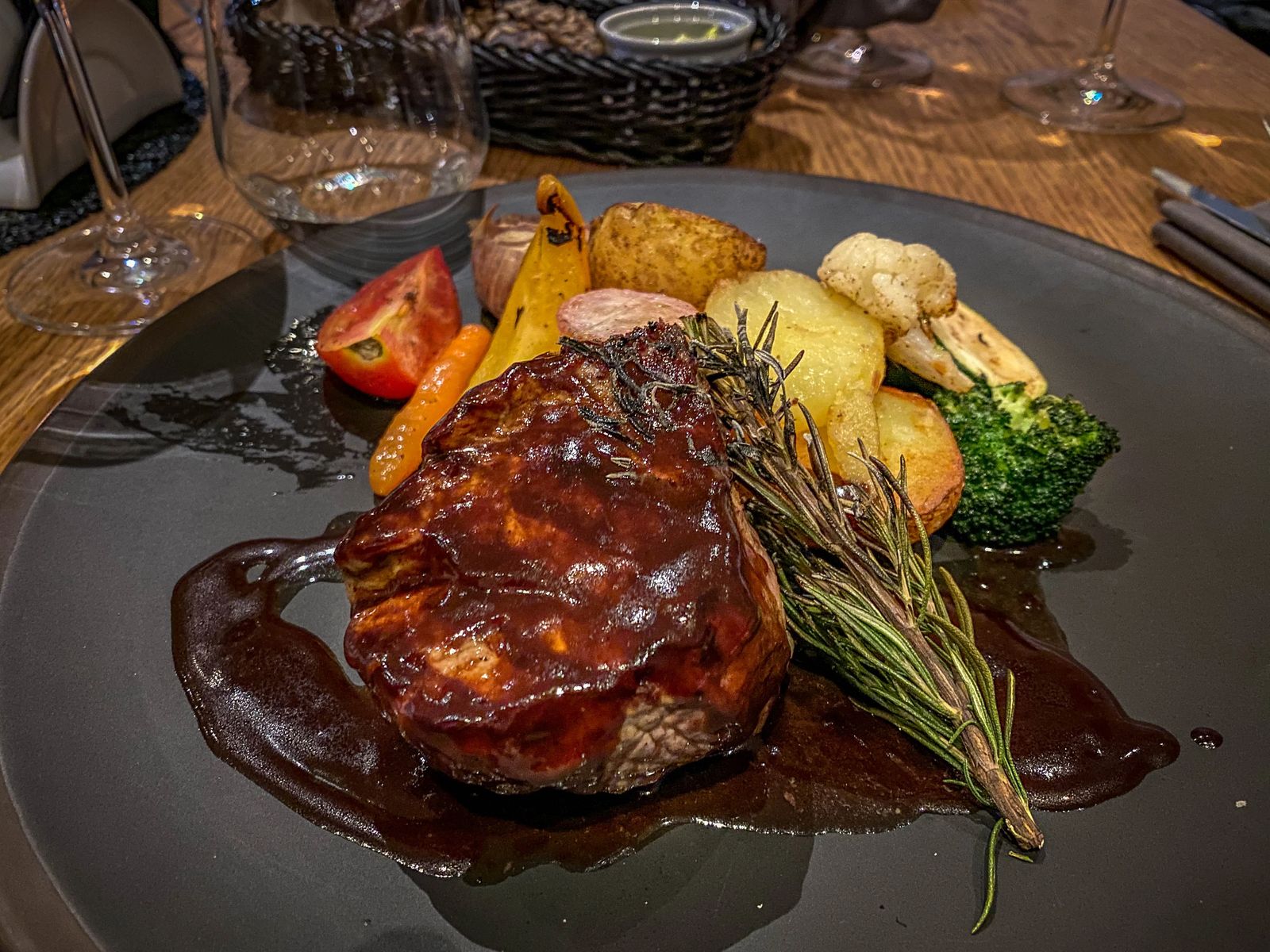 Black Garlic
Each dish is designed around the key ingredient, black garlic, and features a variety of traditional Latvian dishes to international dishes like mango and avocado salad. The serving sizes here are hearty, and I opted for the Rosemary steak with veggies....omg....it was soooooo delicious.
It is located right in the heart of downtown Riga Latvia close to Old Town. There are vegetarian options, fish, pork beef, tartare, Duck foie gras, WAGYU beef, salad options, soups, and plenty of desserts and cocktails to choose from. The dishes are incredibly affordable as well, and the staff feels like they are professional but with a little nudging break the facade and feel like they are part of the group you are with.
Check out the Black Garlic Menu.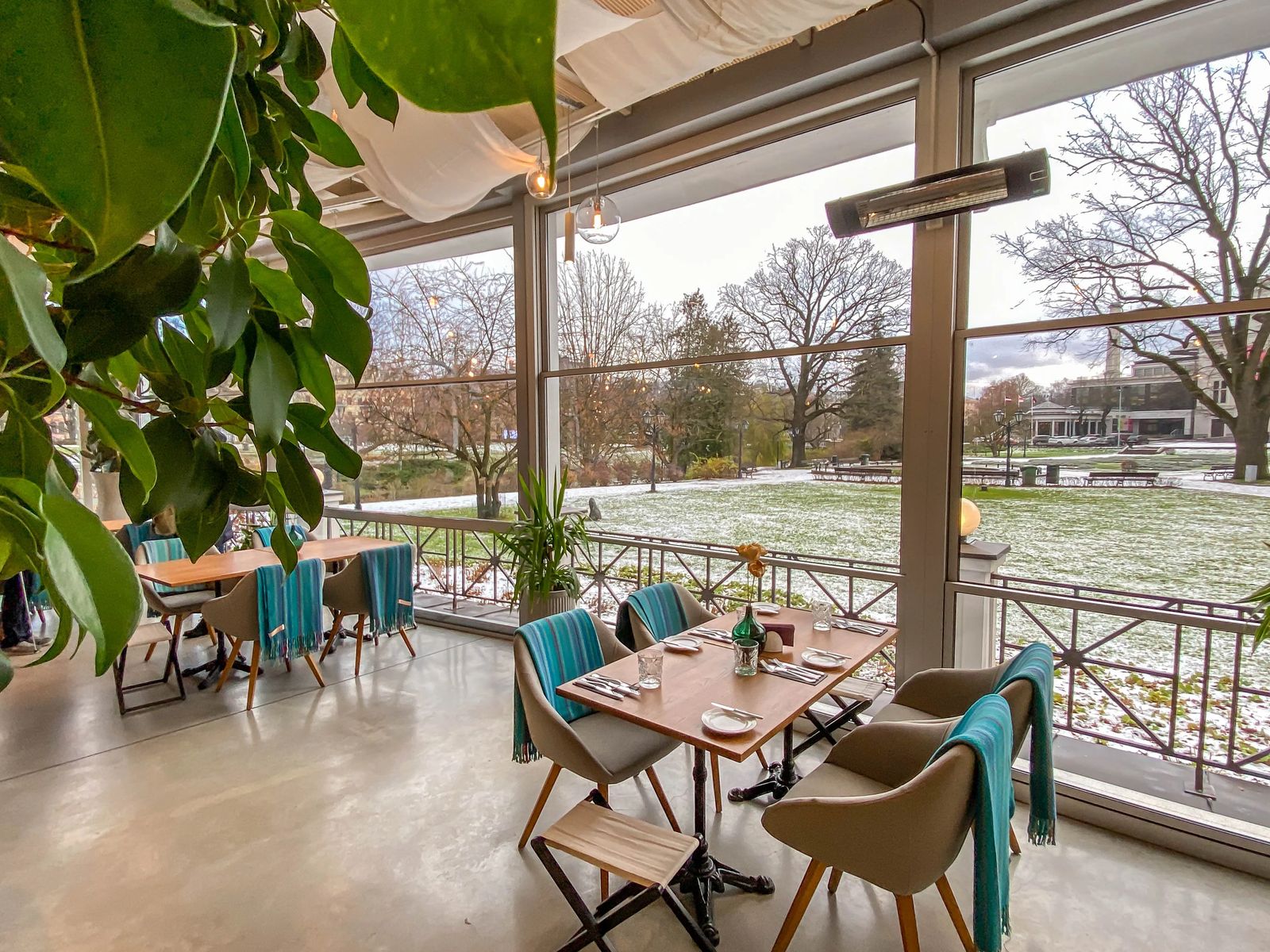 Traditional Food To Eat In Riga Latvia
Latvia gets a lot of their culinary influence from Russia, and therefore, similar to Russian Cuisine, Latvian food is hearty, rich, comforting. While yes, there is often potatoes, pork, smoked meats and fish on the menus, there is more to Latvian food than that. You also have wild mushrooms often used in Latvian dishes, catfish, venison dishes, birch juice, extraordinary sweet strawberries, lingonberries, and sour cherries. These are just a few staples of their traditional plates and items that you can often find on menus throughout the city.
Ķuņķis : This is a bacon and potato dish typically prepared with gray peas, speck and fried onion. It is typically served around Christmas and New Year's. The gray peas taste similar to chickpeas, and the speck is a type of smoked pork belly, it is a hearty meal to help keep your energy up and body warm against the cold winter months.
Rupjmaize : No menu in Latvia is complete without some sort of rye bread. They also use the Rye bread to make the popular drink Kvass (a mild alcoholic beverage) found throughout the Baltic states.
Jāņu : This is a type of cheese made from sheep's milk, it is a type of Latvian sour milk cheese, and typically eaten around the summer solstice (typically in June). It typically consists of sour milk, real milk, caraway seeds, salt, eggs, butter or cream.
Zupa : is a soup dish made of sour cream and mushroom soup that is often served in a rye bread bowl.
Pīrāgs : These crescent shaped bacon and onion filled pastries are a great appetizer. They are typically made for special occasions, but if you look carefully sometimes you can find them on the menus in restaurants still.
Black Balsam : This POTENT licorice tasting liquor is an herbal drink made by a pharmacist who used it as a tonic to cure his patients of indigestion. In this liquor there are 24 different berried, roots herbs, flowers, essential oils and is brewed in ceramic bottles. When we tried it, it was paired with grapefruit juice and was a scorcher going down with a potent sweet aftertaste from the juice - it was deliciously deadly.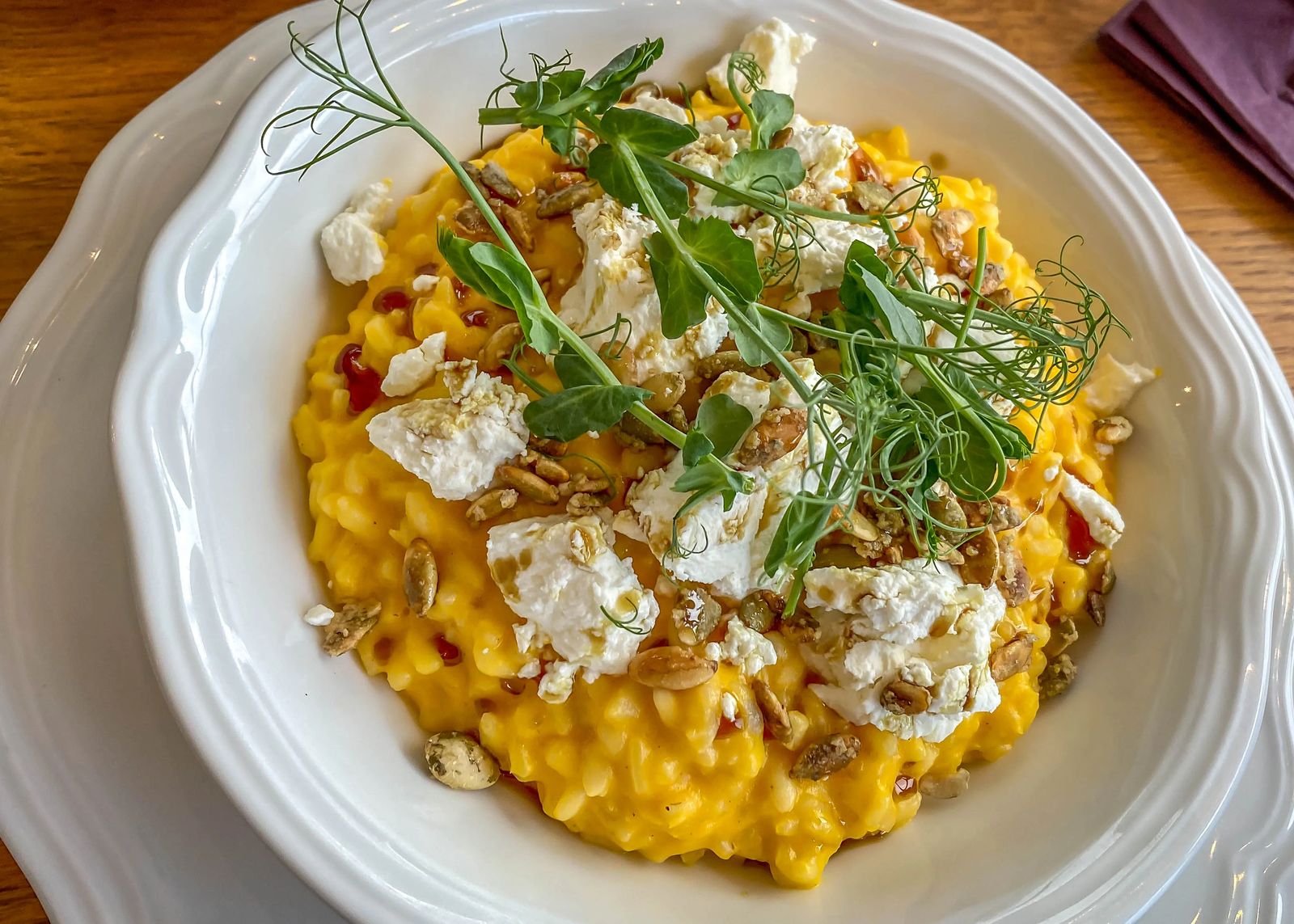 My Takeaway of Best Places To Eat In Riga Latvia
Despite not expecting anything more than a hearty meat and potatoes meal for my time in Riga, I was pleasantly surprised at the variety, the ingenuity, and artistry of the places to eat in Riga. If I had to rate them, I would say Lido for budget and variety, Kolonade for the delicious and relaxing afternoon meal that warmed us up halfway through our tour of Old town, Rozengrals for the Medieval experience and dishes, but my favorite of them all (albeit quite pricey for Riga) was the 3 pavāru restorāns for the sheer artistry, dining experience and flavors (omg the flavors) that came out of that kitchen.
I cannot wait to see this blossoming foodie destination really rise to the top and get its first Michelin star for the country. I certainly think the foodie scene is on its way and is deeply rooted in honoring the local flavors, cultural dishes, and history.
Like it? Pin it for later! Sharing is caring ;)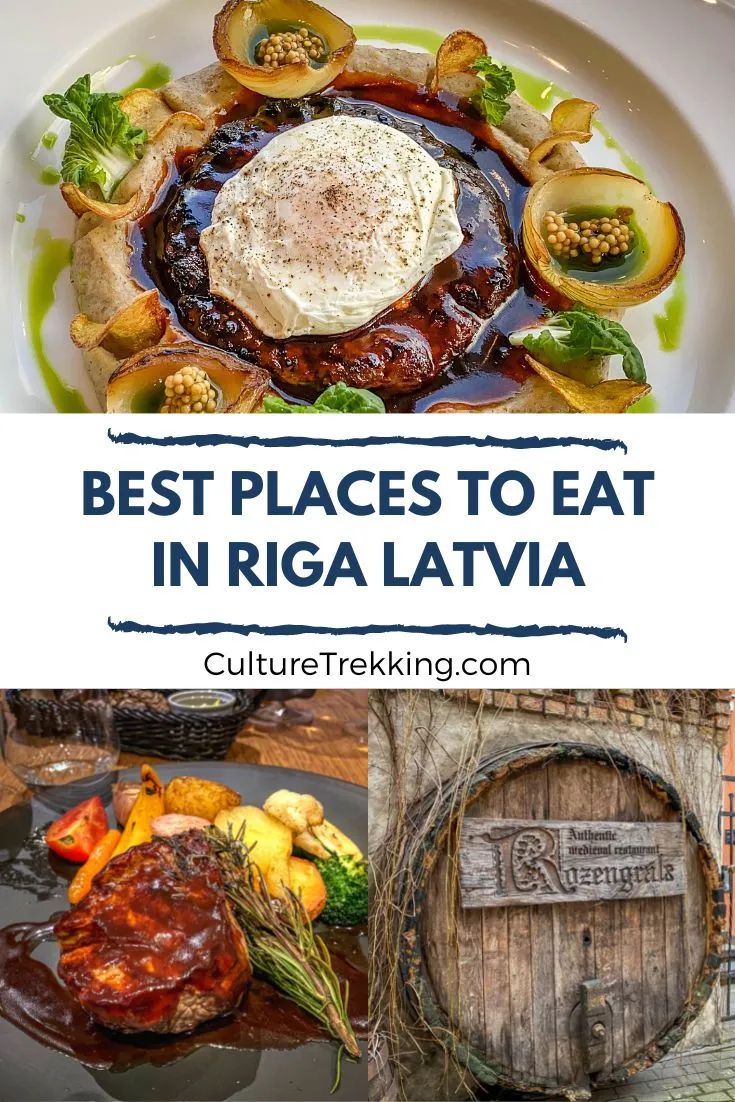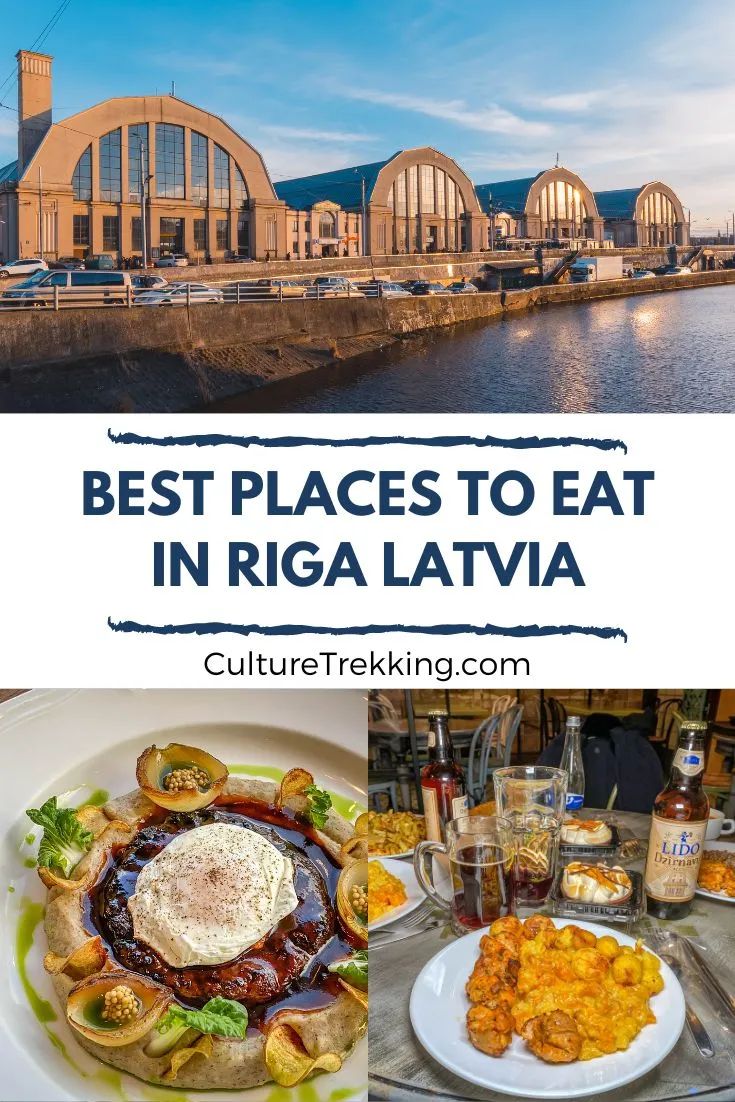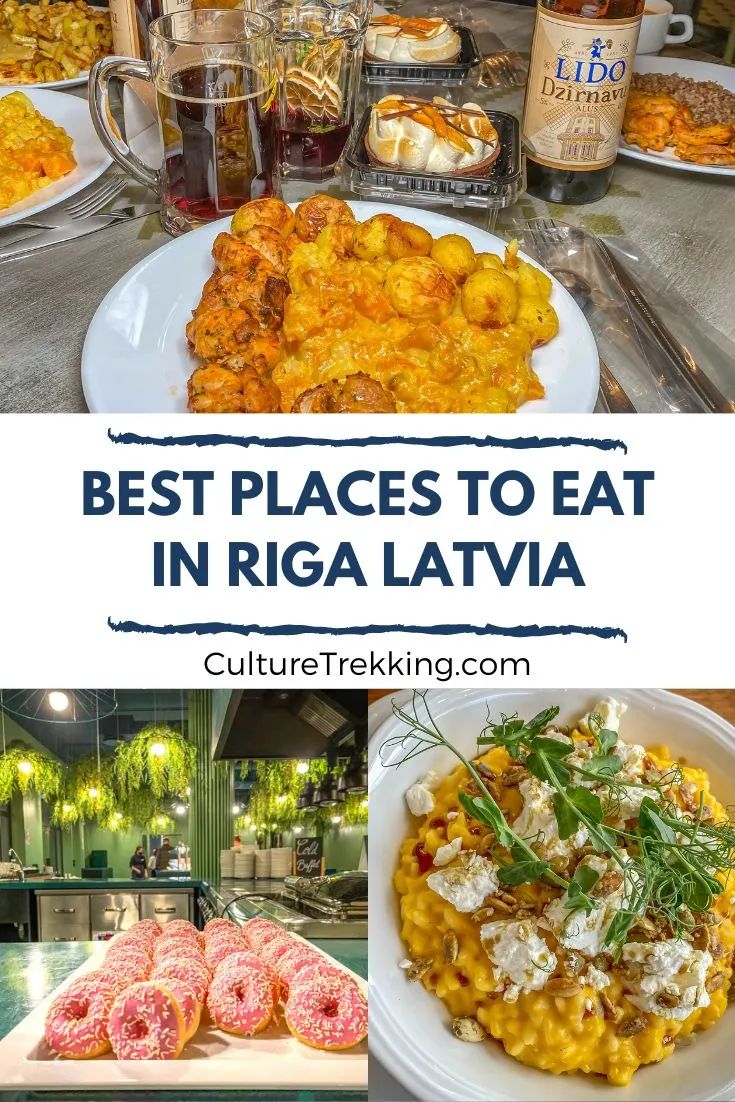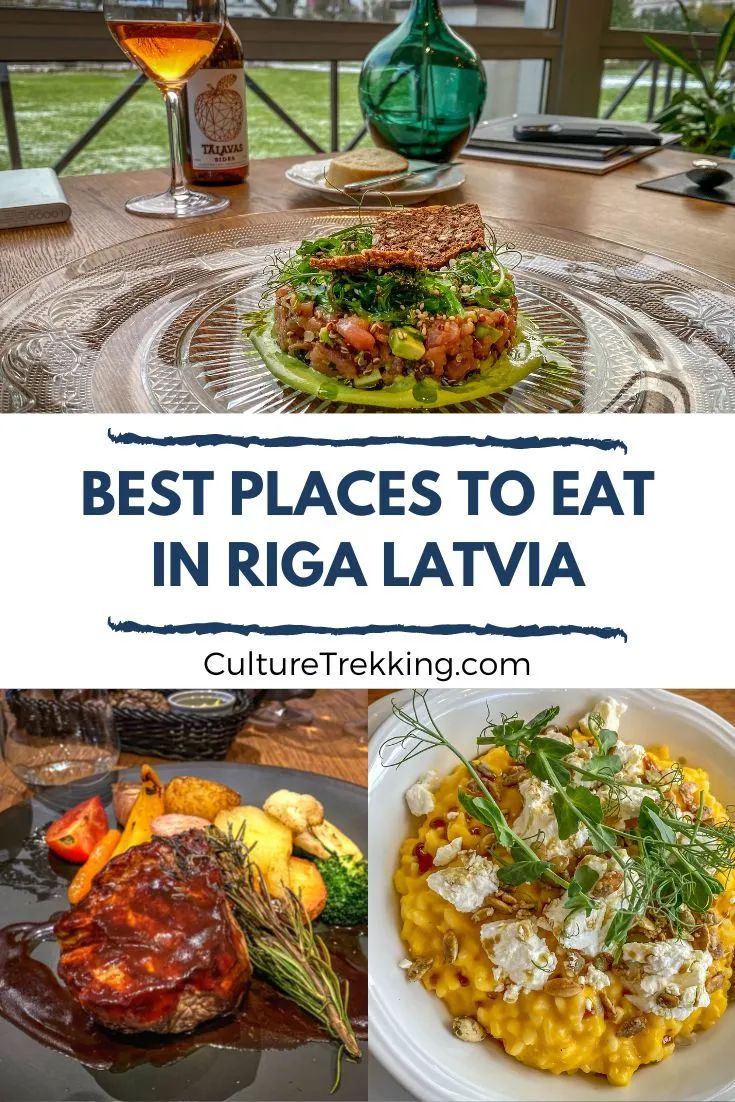 Where to stay in Riga Latvia
Food Tours In Riga Latvia
Latest Articles On Culture Trekking