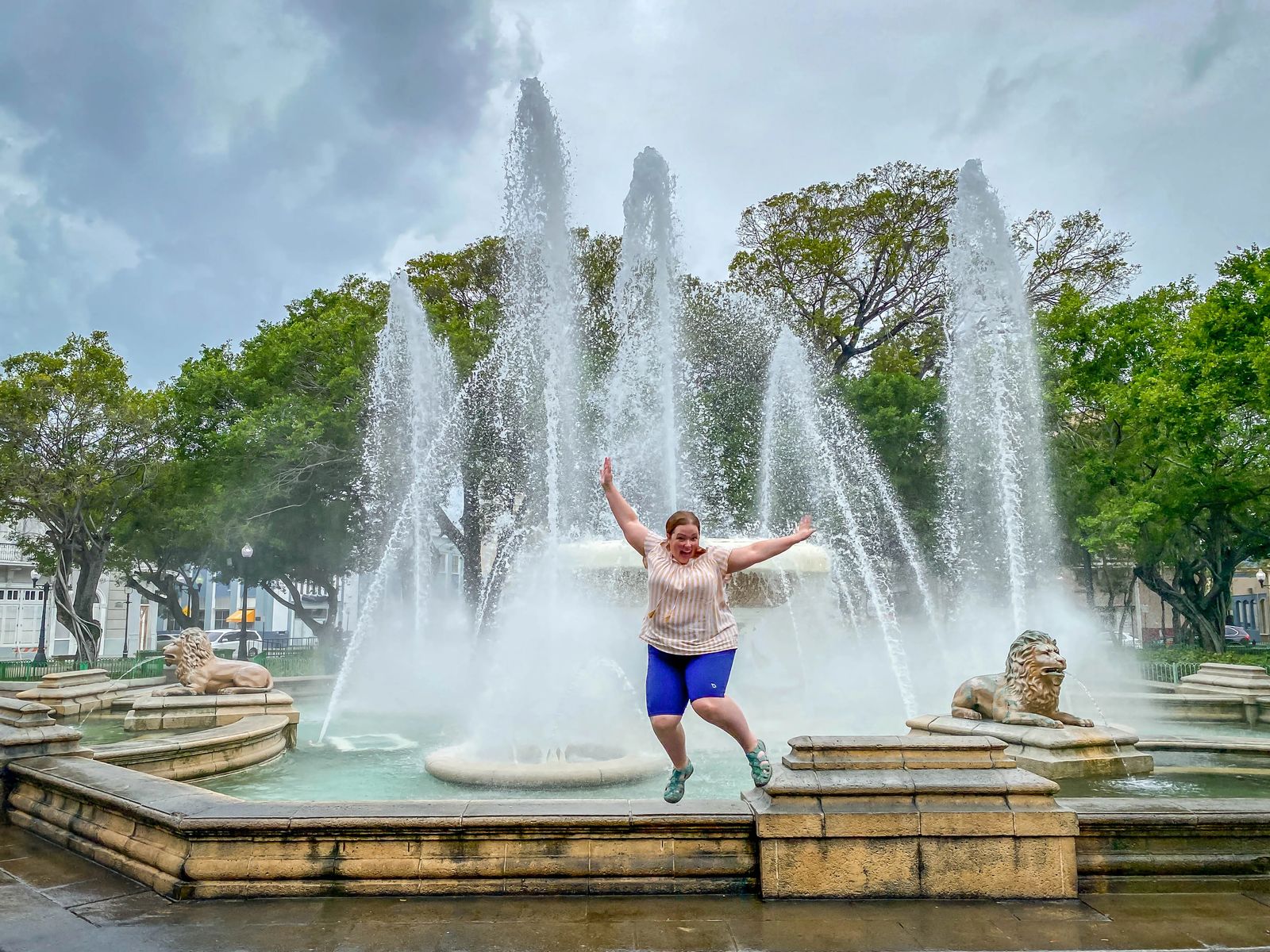 Best Things To Do In Ponce Puerto Rico
A bustling college town filled with historical gems and one of three bioluminescent bays in Puerto Rico are located in Ponce. It isn't just the sights, it is also the culture of food and the passion for flavors that will lead you into a night of indulgence and food coma euphoria here. Ponce may not be the first choice for many when visiting Puerto Rico, but it is an integral part of the history of the people here that makes this city worth visiting.
I visited Ponce on a press trip with Discover Puerto Rico in May of 2022 and was there for a week. While my hotel was sub par, I really enjoyed the historical aspects of the city and the stories from our guide Nori who was a member of the Taino Indigenous Tribe here. She even taught us how to 'fan speak' - which you can catch a glimpse of in my YouTube Video below.
While our time there was thwarted by inclement weather, I found that there are plenty of things you can do should you find yourself on the Southern Coast. From Rum Tours, Hiking, boat trips to nearby islands, seeing sea turtles on a coffin island, seeing ancient ruins of the Taino people, even sleeping in a Coffee Hacienda. The adventures are varied and sure to satiate any flavor of adventure you are looking for if you plan carefully.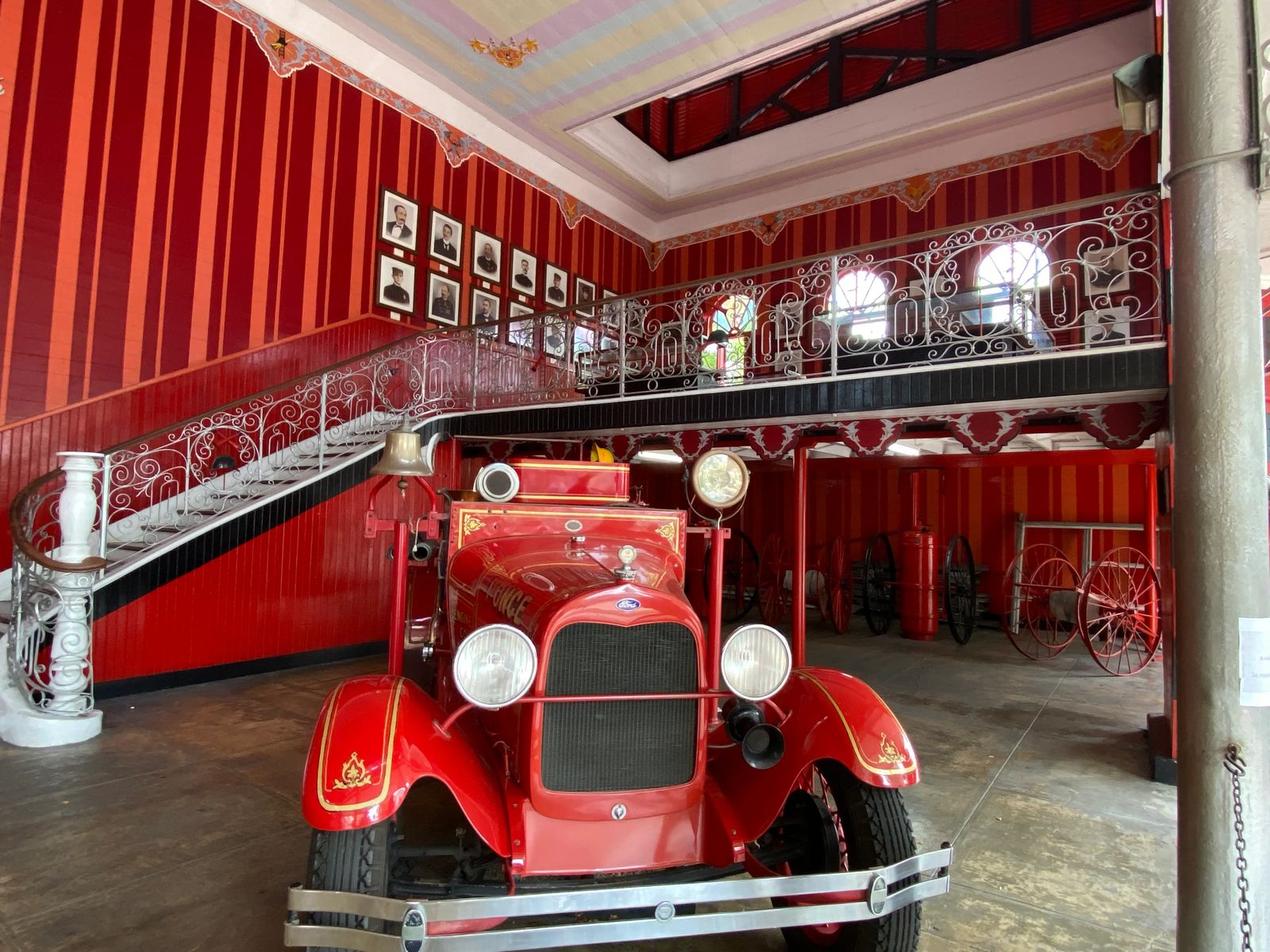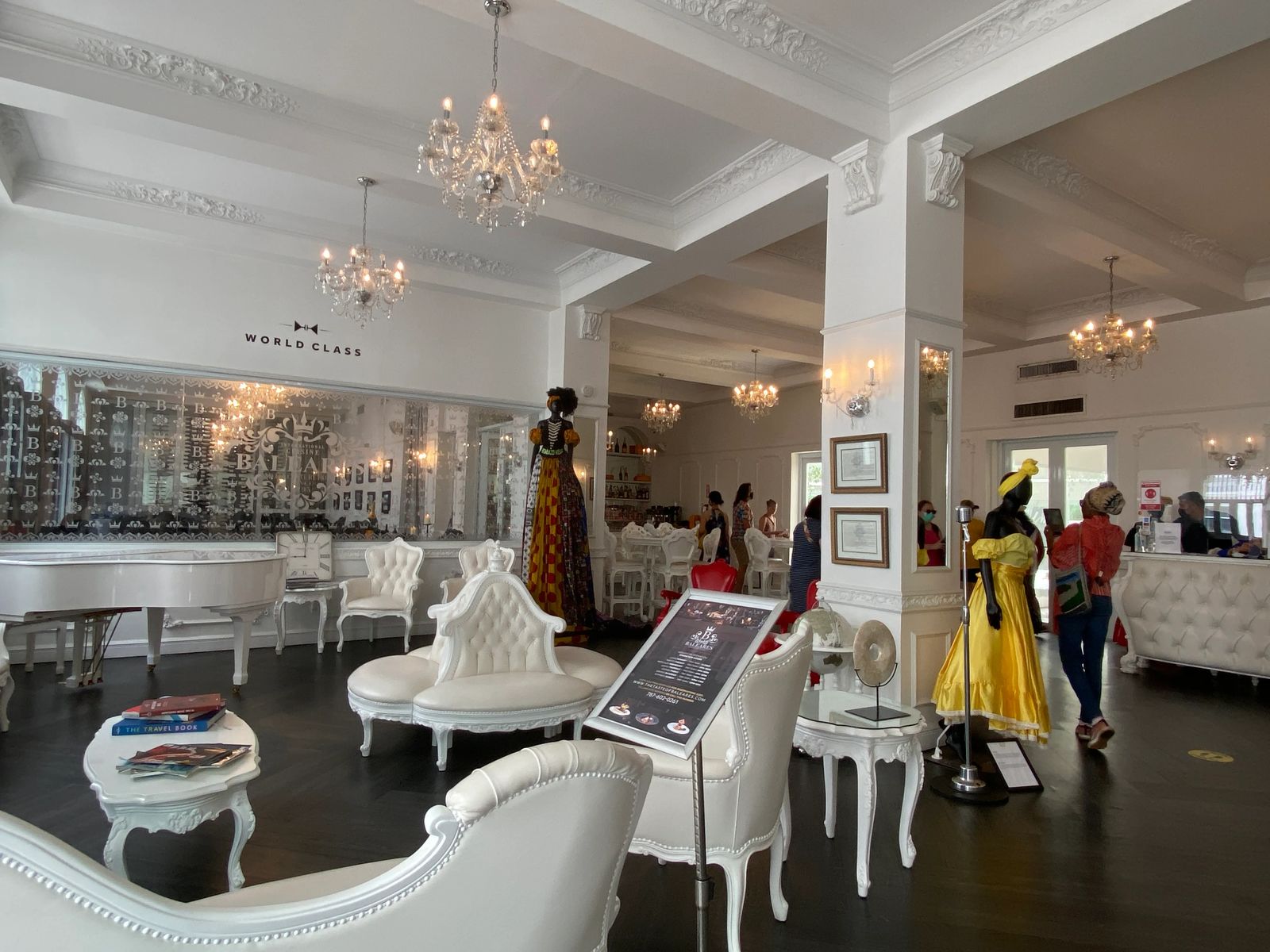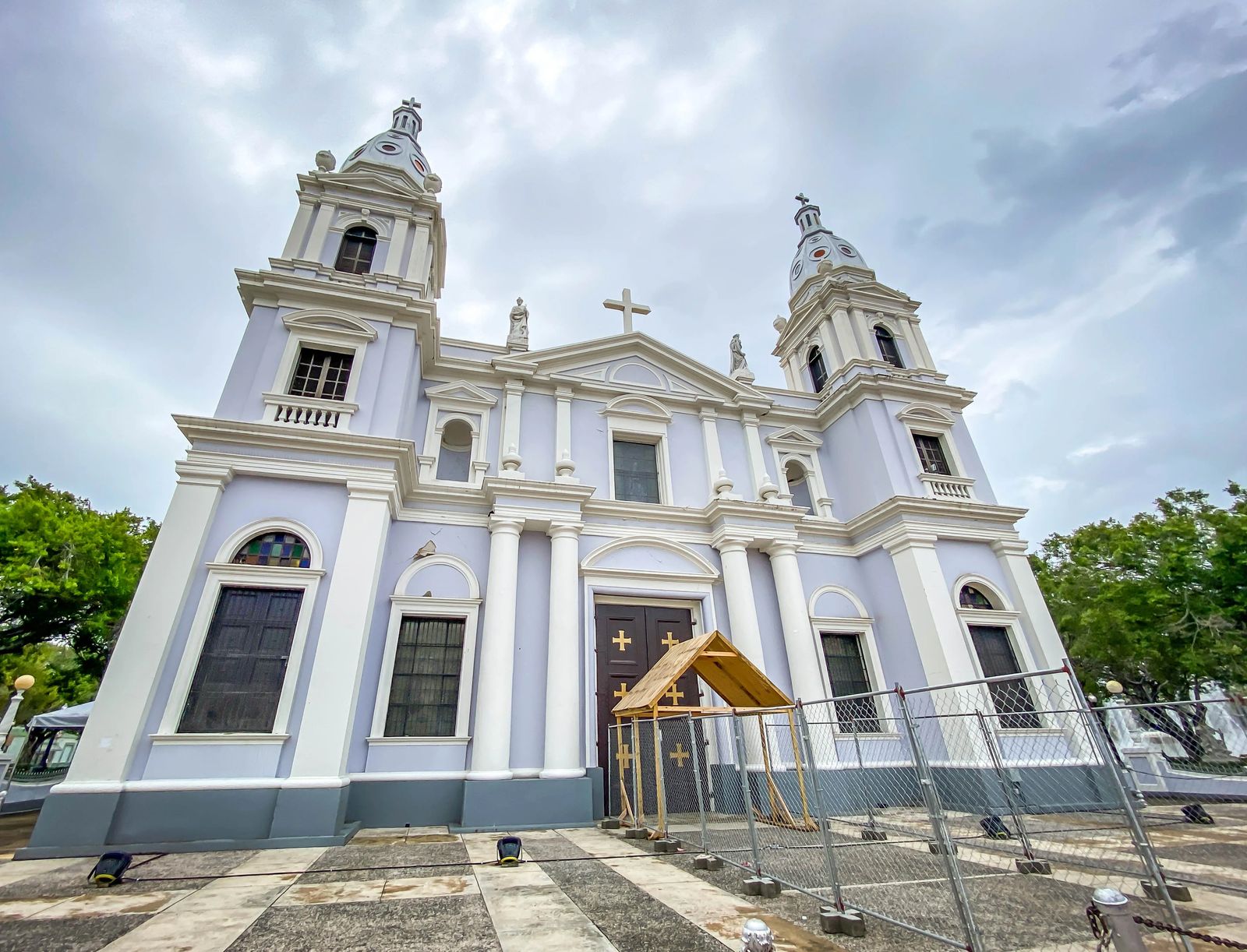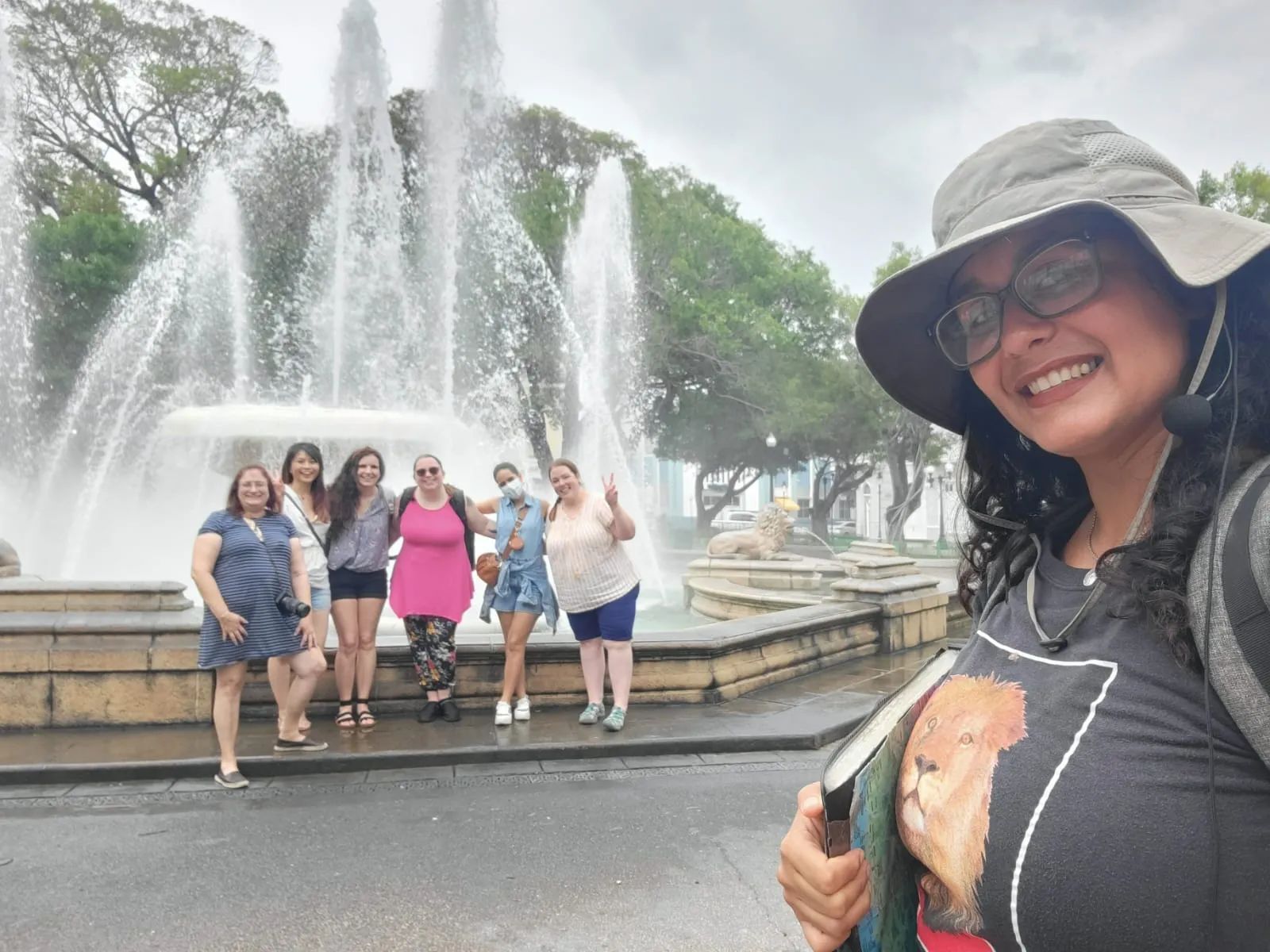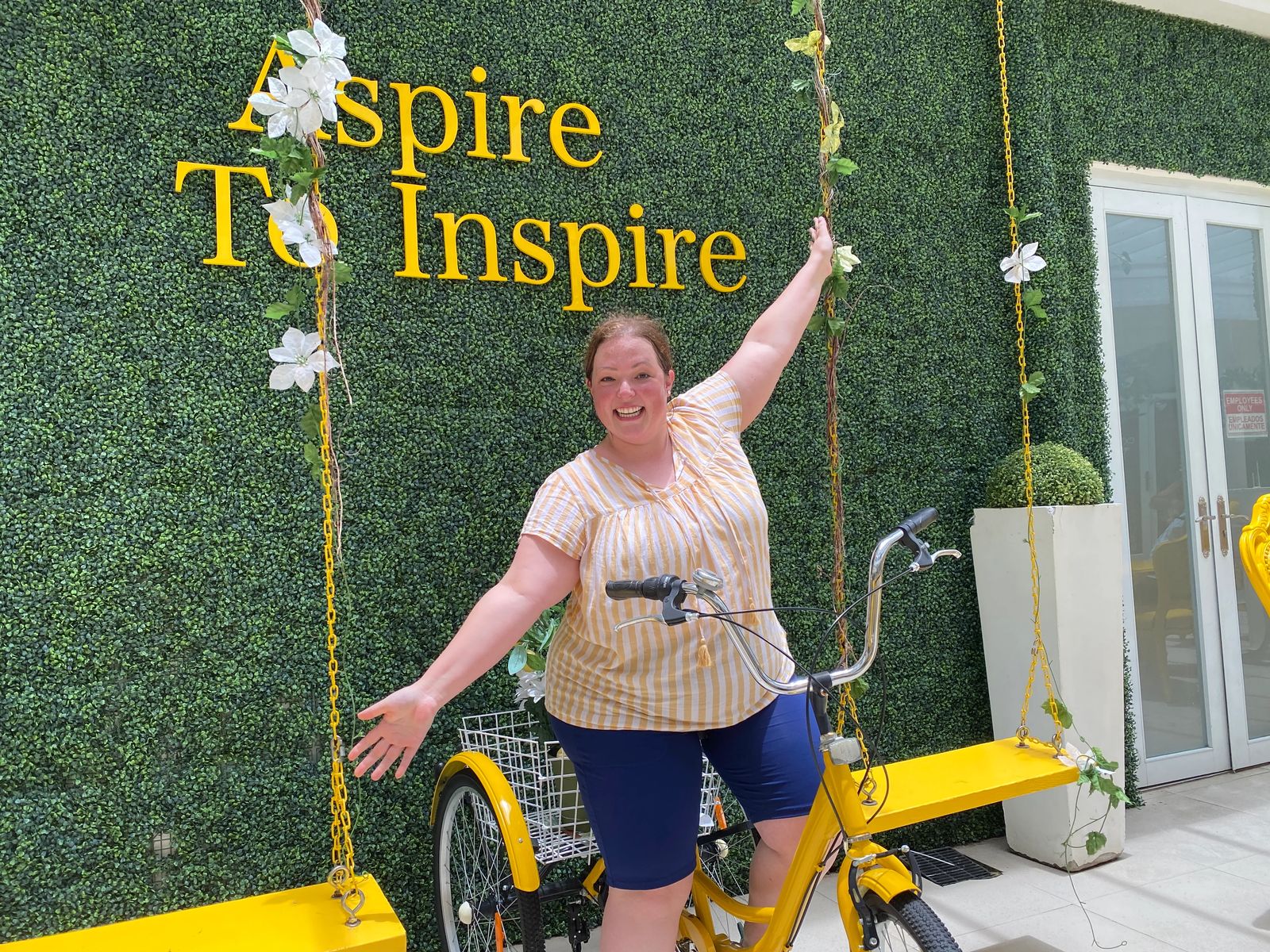 Explore Old Ponce & Cultural District
Ponce was the center of politics along the Southern Coast of Puerto Rico and a very important sea port for Rum. There are many museums here, along with it being a college town the food culture is a huge source of pride for the people here. Here is my short list of things to see in Old Town Ponce that will give you a blend of both air conditioned places while learning about the culture and the history. I highly suggest taking a tour with Isla Caribe Ponce Walking Tours, our guide Mina is a member of the local Indigenous Taino Tribe and had SO many fun stories to tell.
Catedral de Nuestra Señora de Guadalupe or Ponce Cathedral: This 17th century Neoclassical church, has survived numerous earthquakes, hurricanes and fires. It is worth a visit as it is listed in the National Register of Historic Places. There is around 300 years of history in this building alone with gothic arches in baby blue, and pale yellow walls with red oak benches makes for a truly stunning interior.
Plaza de las Delicias: Plazas in Puerto Rico were like what Facebook is for us today - a place of gossip and to show off. The Plaza itself dates back to 1670. Translating literally to Plaza of Delights, locals say there's plenty to delight you here—during the day the plaza is packed with vendors selling food and crafts, and at night it's full of live music. It is also conveniently located right next to the City Hall, Fox Theatre, and two Banks, along with the gorgeous Art Deco building the Armstrong-Poventud Residence.
Plaza Federico Degetau - This is the larger of the two plazas in Ponce and where you will find the Lion fountain, after the cities namesake León (one of the founders of Ponce), which means Lion in English. So the city is thus called the city of Lions, even though there aren't any lions here.
Parque de Bombas: the building is now a museum commemorating the service of Ponce's firefighters who seem to always work overtime in Ponce when it comes to fires. This is the second most photographed building in Puerto Rico and for good reason. The Bright red and black striped building hasn't changed much since its inception in 1833.
Ponce Town Hall - This is the oldest structure in Ponce and is said to have some secret tunnels that lead from the Town Hall to the church and out to the Pier. The tunnels are now blocked off, but were said to have been used to "Baptize" Slaves. The Town Hall was also once a Prison, which those working there today say that there are rumors of paranormal activity here.
Teatro Fox Delicias - Called the Fox Theatre because it was once an actual Movie Theatre that only played movies from Fox. It is now converted into Ponce's first thematic hotel, with Pop Art being the feature. The brightly colored façade and interior make for great Instagram photo ops.
Museo de la Arquitectura Ponceña - The beautiful 1912 pink house with white trimmings and a gazebo on top once was Casa Wiechers-Villaronga. The museum houses neoclassical details, Catalan furniture and showcases different architectural influences that dot the city.
Calle 25 de Enero Mural - This mural celebrates the volunteer firemen, who on January 25 1899 that fought the great fire of Ponce against orders not to fight the fire, and saved the city of Ponce and many of its citizens.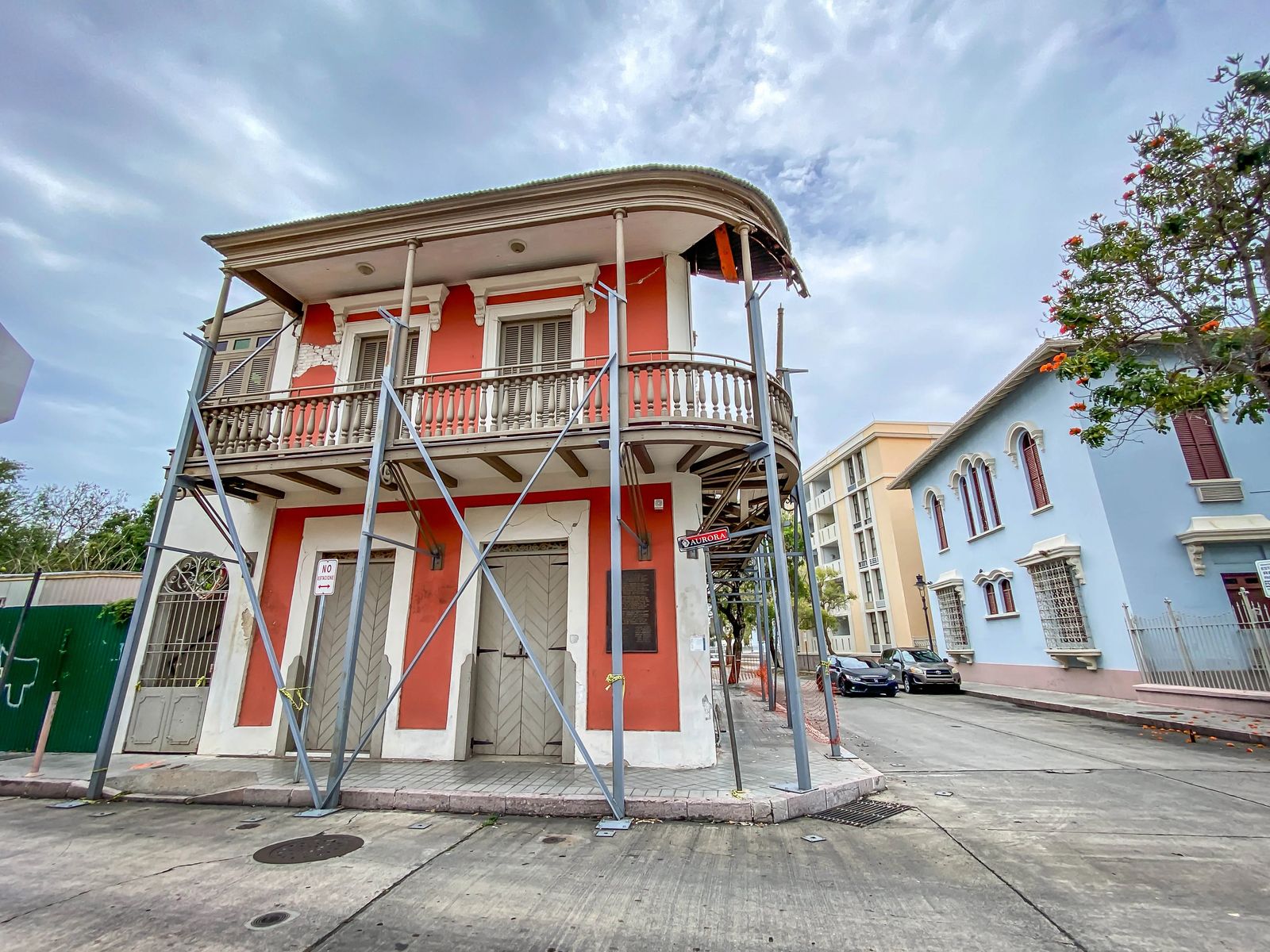 Museum of the Massacre - It was Palm Sunday in March 1937 that police turned on civilians who were leading a peaceful march in celebration of the end of slavery. It was in broad daylight, with no remorse, that 19 civilians died and 200 more were injured by Police. This Museum commemorates the victims of that attack. It is still under repairs from hurricane Maria but is still important to see the plaque and remember this dark day in history.
Cultural Center of Ponce (Cultural District) - Founded in 1939 this is the heart of the cultural district of Ponce. Inside you will find art exhibitions that celebrate the cultural diversity that encompasses Ponce - from indigenous tribes, to the slaves that helped build this town, Spanish influence in Puerto Rico and influences from the United States. The center itself is a colonial house that dates back to the 1870s.
Centro Ceremonial Indigena de Tibes: The Taíno were an Arawak people who were the indigenous people of Puerto Rico. Many of their ancestors still survive today and the wisdom of the elders is being passed down to their grandchildren in an effort to keep the oral traditions of the people alive.
Hotel Mariel (Ponce Century Hotel) - Built in 1895 this is the oldest operating hotel in Ponce, and one of the first to offer in room bathrooms and a telephone line. It is a common place for photography tours to take their customers to take photos. It is right across the street from La Plaza Las Delicas.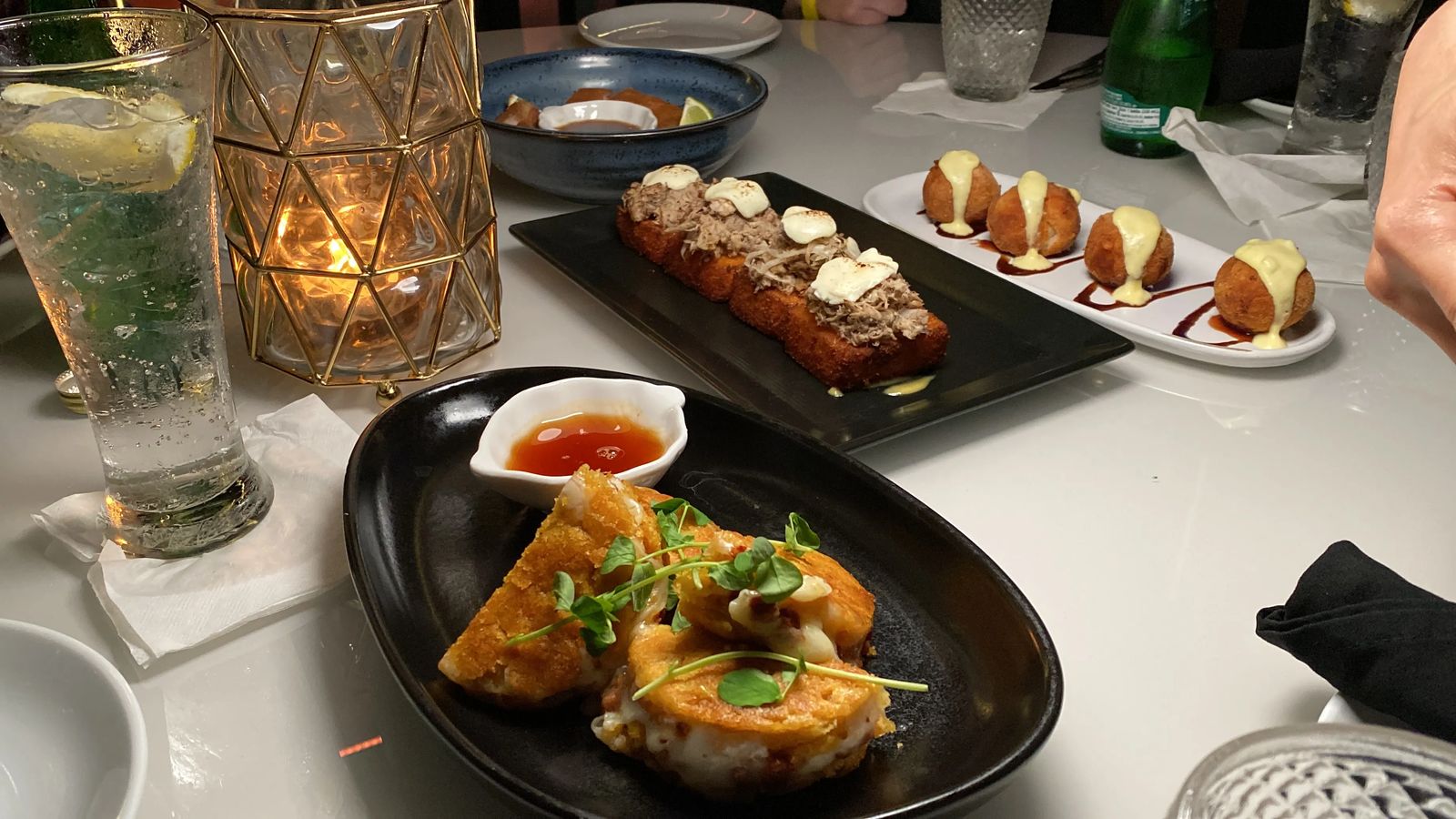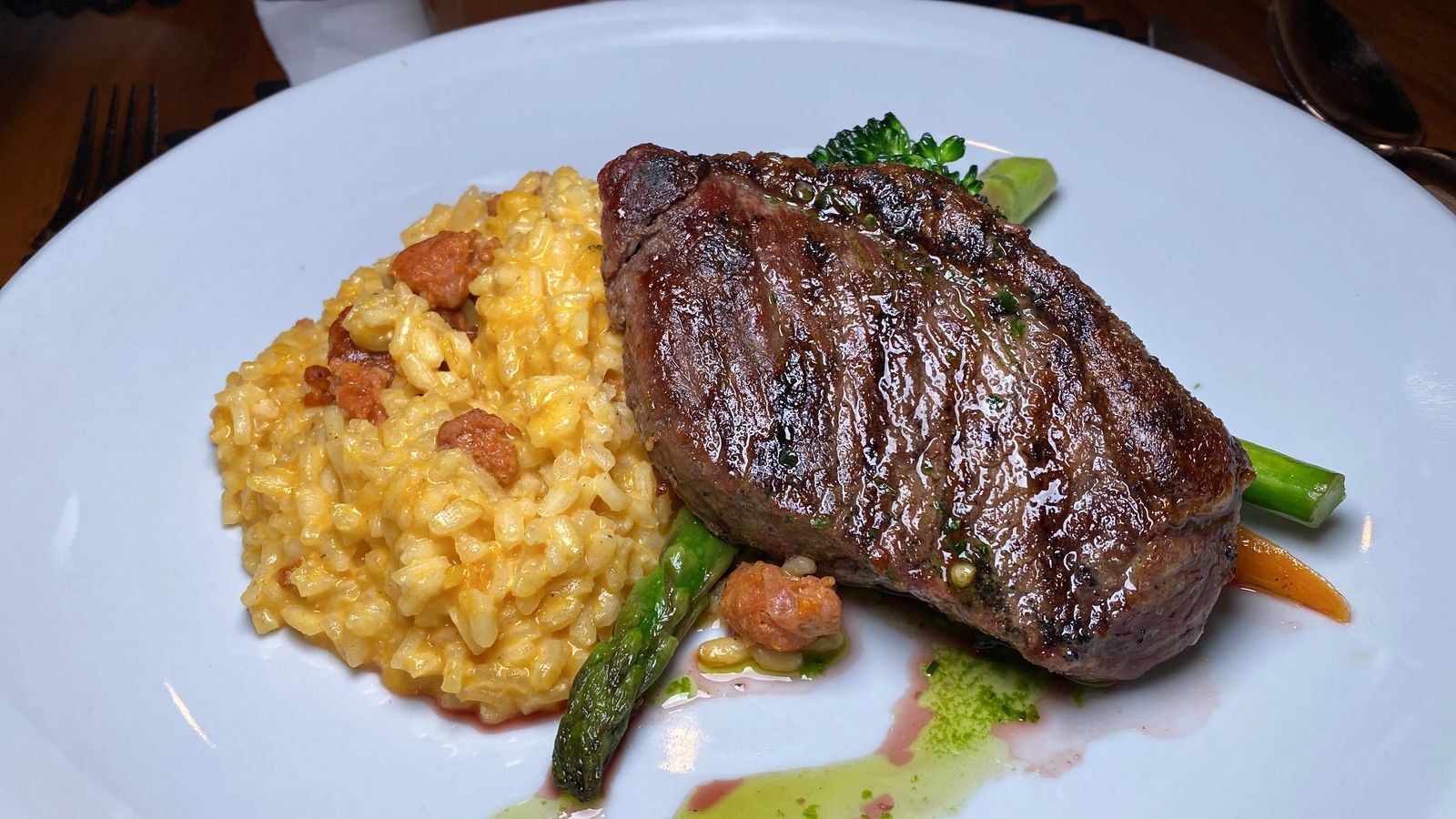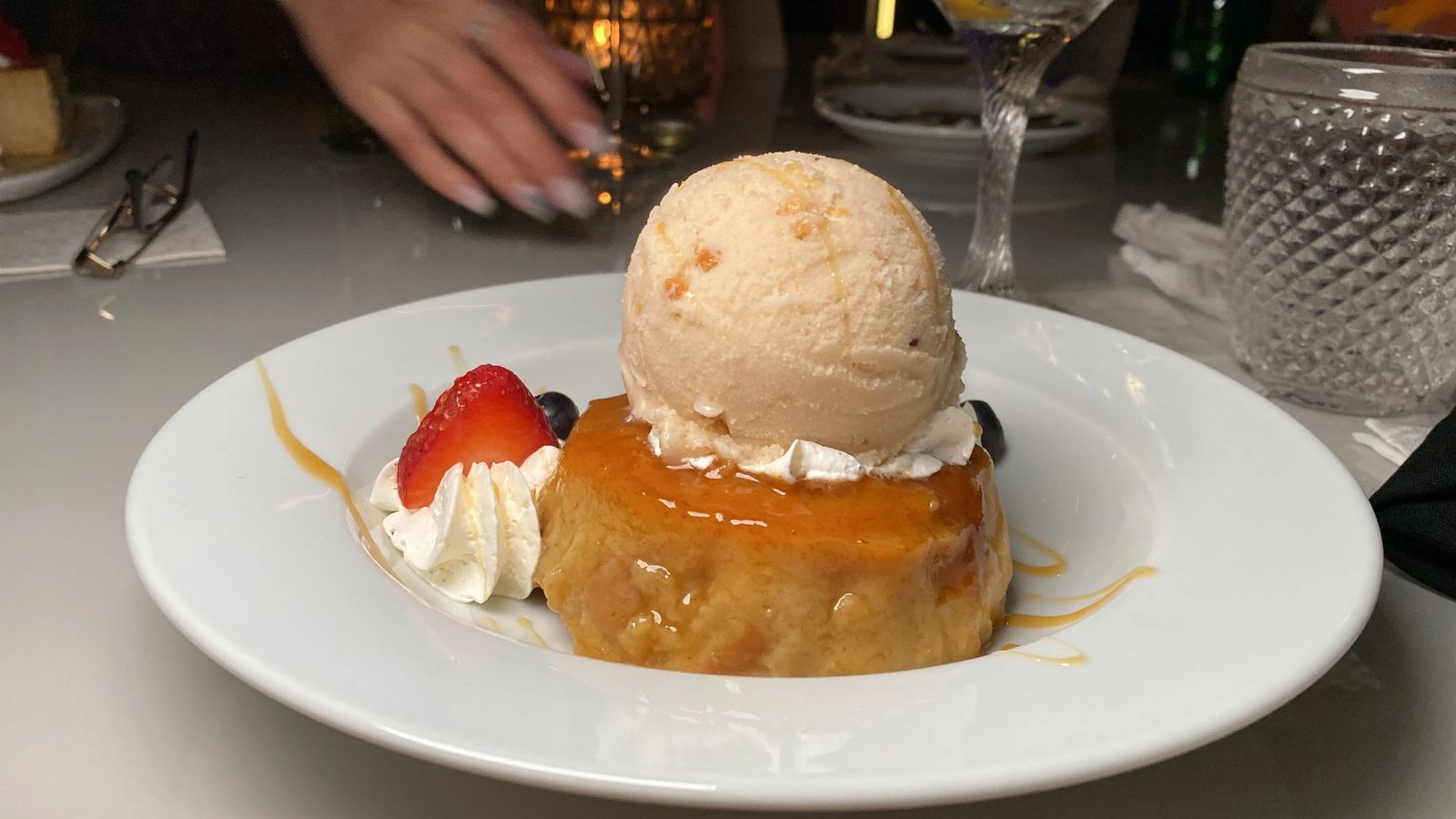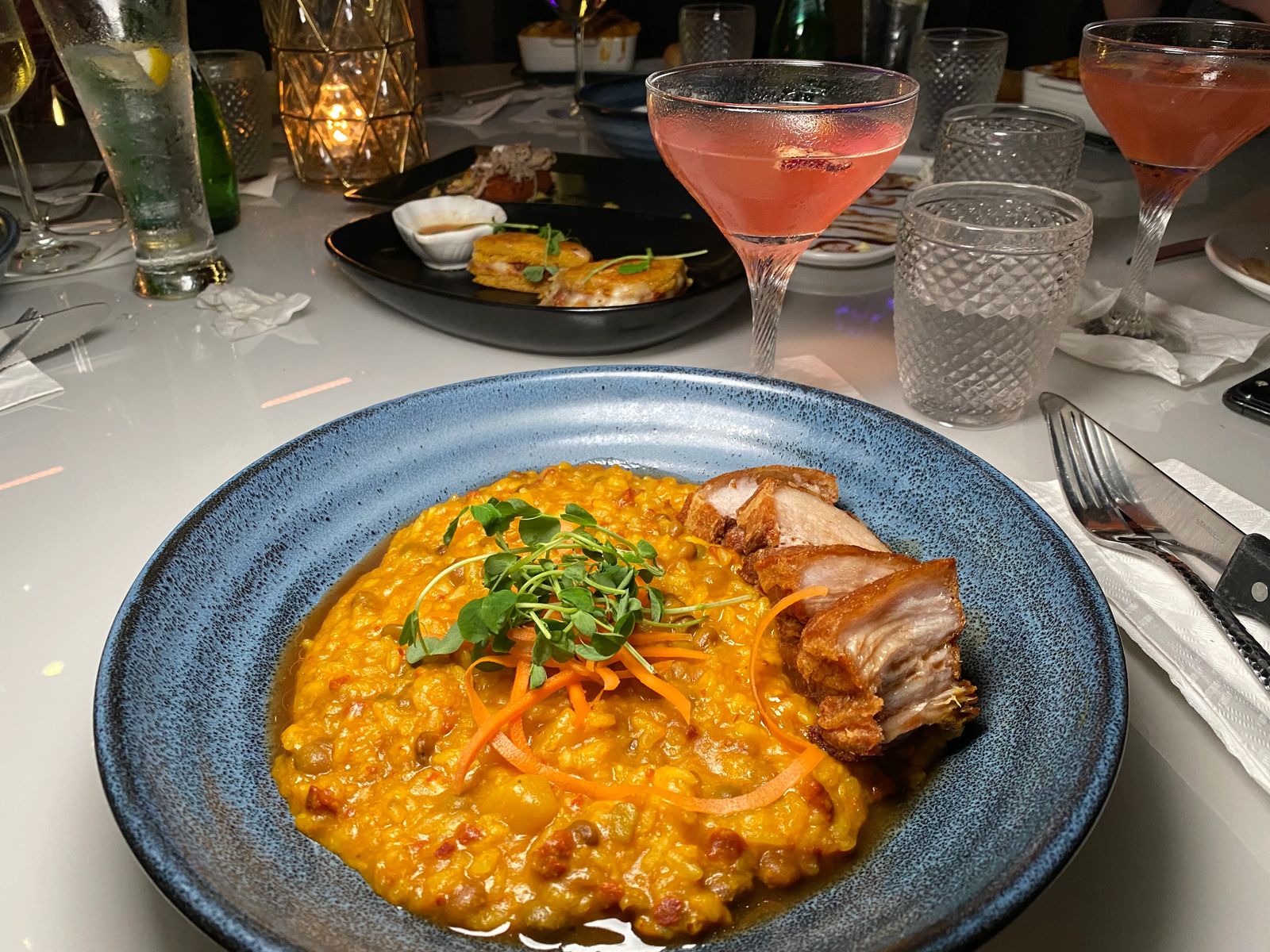 Indulge In Local Cuisine
There are so many different cultures that have contributed to the food culture of Puerto Rico, the Southern Coast of Puerto Rico is KNOWN for its food culture though. Here area few suggestions for things to try while in Ponce:
Arroz Mamposteao : A moist rice that is full of flavor
Nispero Fruit - it tastes like an apple peach pie, with a guava texture. Go to the Nispero Restaurant and see if you can have one fresh from the tree, or to the local grocery store to snag a taste.
Croquetas : They are kind of like boudin balls you would find in Louisiana. They have rice, meat, some veggies, then are balled up and fried and typically served with a sauce.
Mofongo : This is the special dish that Puerto Rico is known for, the mashed and fried plantains that you can get as a vegan option, but also with pork cracklings and garlic.
Pork : Just like Spain, Ham and all things Pork are what Puerto Ricans KNOW how to cook. Pork is easily preserved in hot environments (prior to refrigerators) and so this culture of pork has continued and for someone who doesn't care for pork, I found each of the dishes delicious!
Baked Chicken : This is a local beach treat, many summers are spent eating baked chicken and steamed vegetables on the beach.
Pina Colada: They say that with Rum being produced in the late 1800's here, it gave rise to the birth of Pina Coladas - you can pretty much find them in every restaurant in Puerto Rico.
Tostones : These are like Plantain pancakes (the green plantains) that are absolutely delicious and not as heavily fried as some of the other foods you encounter here.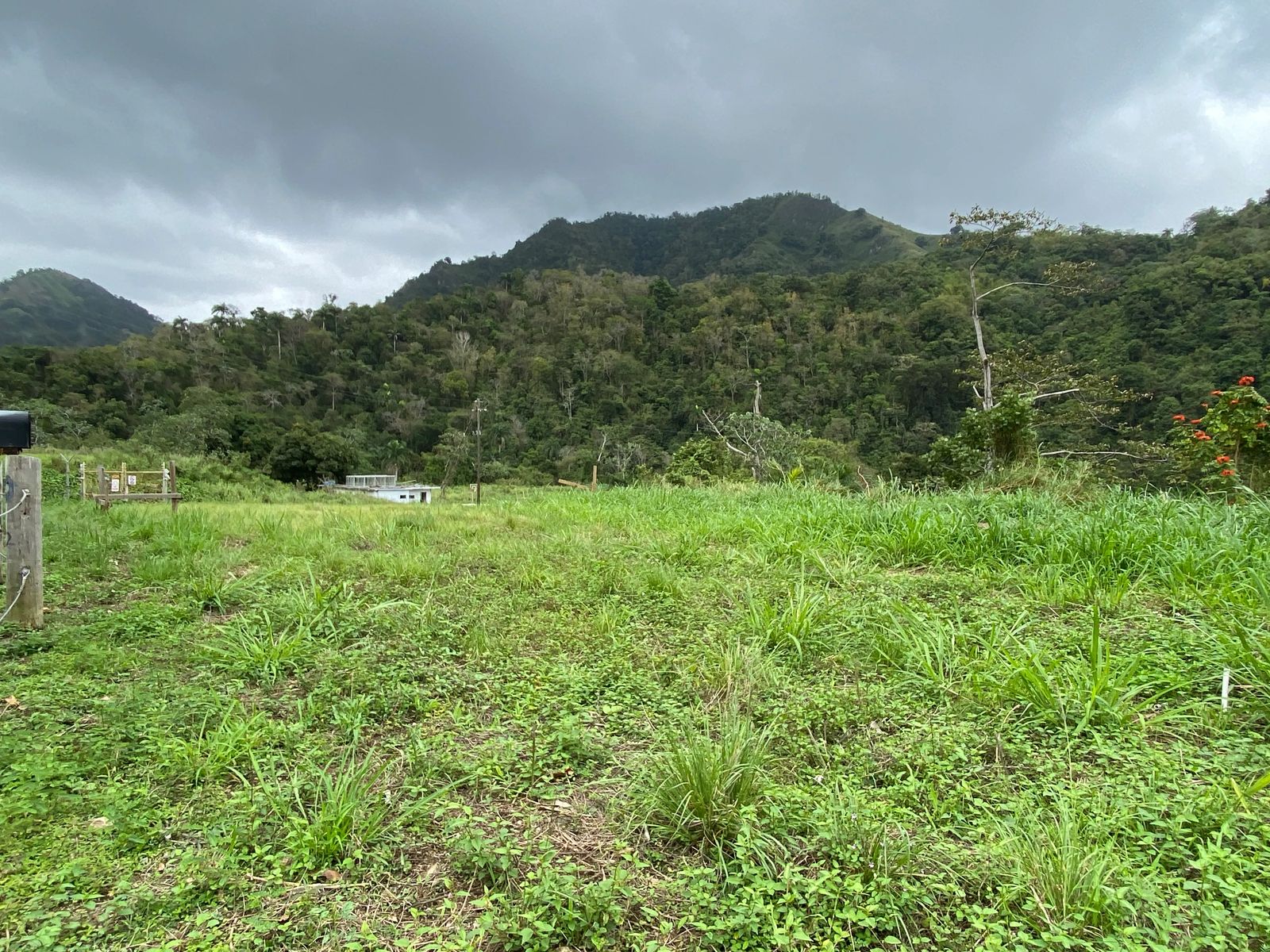 Visit A Coffee Hacienda
When hurricane Maria hit, it destroyed 75% of the crops of coffee in Puerto Rico. Those who moved to the mountains to try and make a business for themselves to escape the rising housing costs invested everything in their coffee haciendas. One of these was the Woman run business called El Lucero, a Coffee Café near the beach that after 16 years of building her business saw it almost destroyed in 22 hours. They are on the mend, and business is still trickling in, but should you get a chance - visit her store.
You can also visit and stay in a cool and breezy Coffee Hacienda called Hacienda Pomarosa. The best time to visit a Coffee Hacienda is in September or October. Then you can see things really working, get fresh coffee every day, and enjoy the gorgeous tropical environment of the mountains that the Southern Coast of Puerto Rico is known for. If you visit in the blooming season, you can be surrounded by coffee flowers that smell like Jasmine.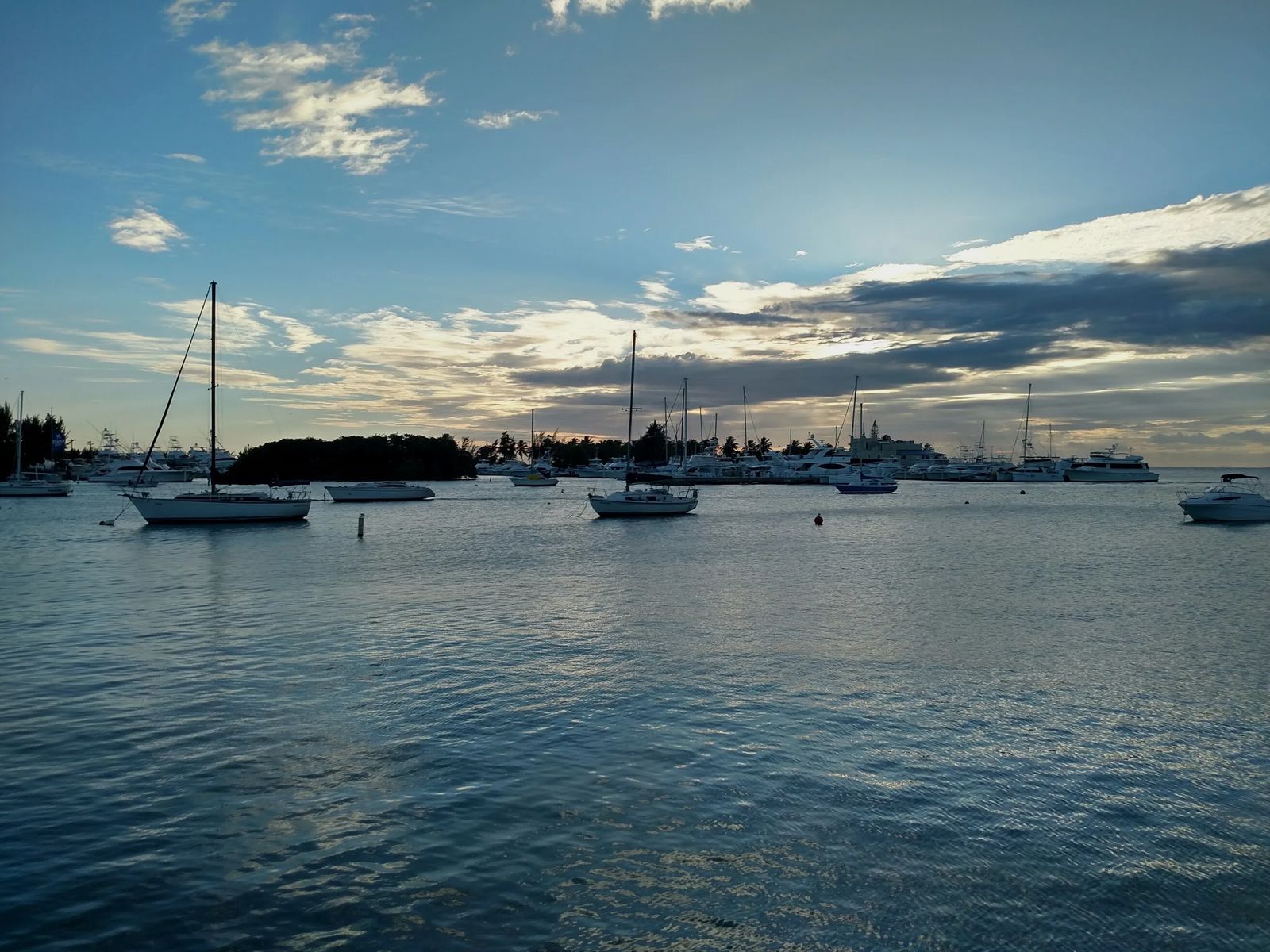 Visit Nearby Islands
There are seven different islands that are considered part of Ponce Puerto Rico: Caja de Muertos, Cardona Island, Isla del Frio, Morrillito, Isla de Ratones, Isla de Jueyes, and Gatas Island.
Isla Caja de Muertos, is a coffin-shaped island that lies just a few miles off the coast of Ponce is a great place to snorkel as well as catch sea turtles that often frequent the area. The island itself is about 1.5 miles long and is designated nature reserve for the endangered turtles. There are four different beaches, along with several hiking trails that will surely give you some stellar photos opportunities.
Cardona Island is right near La Guancha Boardwalk and is mainly for a Nautical Club. Besides looking at boats there isn't much to do here, even the beach is just a small rocky drop to the ocean.
Beyond these two islands, I don't know much about the other islands to be honest other than they are uninhabited and don't have a clear docking place. They are also quite far from the mainland so if you do rent a boat to become a first rate explorer, just keep an eye on the weather systems and ensure you have enough time to get back safely.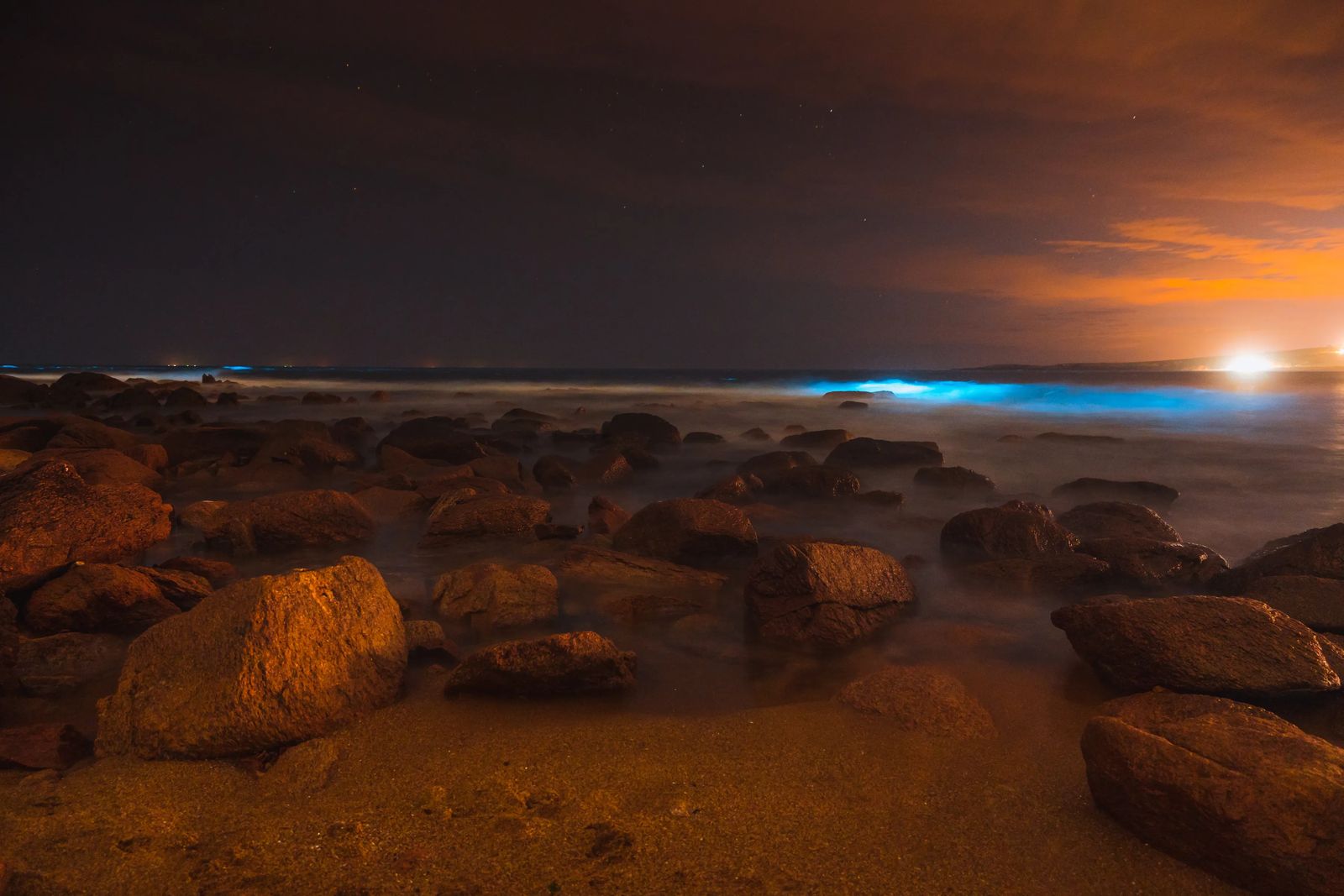 Visit A Bioluminescent Bay
There is a small cay called La Parguera near Ponce that is host to the BEST bioluminescent bay in Puerto Rico (meaning the brightest). The waters are clear and full of life, and is a great spot not just for snorkeling during the day but also Scuba Diving at the Wall here.
At night though, the bay (not pictured here) is exposed to weather systems and is only accessible by boat. If the weather and wind is right, you will be witness to a beautifully lit bioluminescent phenomenon.
Dinoflagellates are a fickle plankton that like conditions JUST RIGHT. If it has rained recently, or there is rain in the forecast, just go ahead and cancel the trip because the saltier the water the more they light up. If it rains it kinda makes them sluggish apparently. This is how our trip to this bay was cancelled, it had rained for 2 days prior to my arrival, and then again the day when our trip was supposed to happen. So just keep that in mind.
Visit Cruceta Del Vigia (the Giant Cross of the Virgin)
In the 19th century a wooden cross was built at the highest point in Ponce as a lookout point for ships. Ponce was an important seaport and it was important for the city to know when ships were arriving to help guide them in. Conversely it also helped them to identify what the ships origin was in case they needed to defend the port.
Today the Cruceta Del Vigia was converted into a concrete and glass structure that has an elevator, stairs, and a horizontal skybridge that provides panoramic views of Ponce. It is located right next to the Museo Castillo Serrallés who offeres Don Q Rum tours so you basically get a two for one by visiting.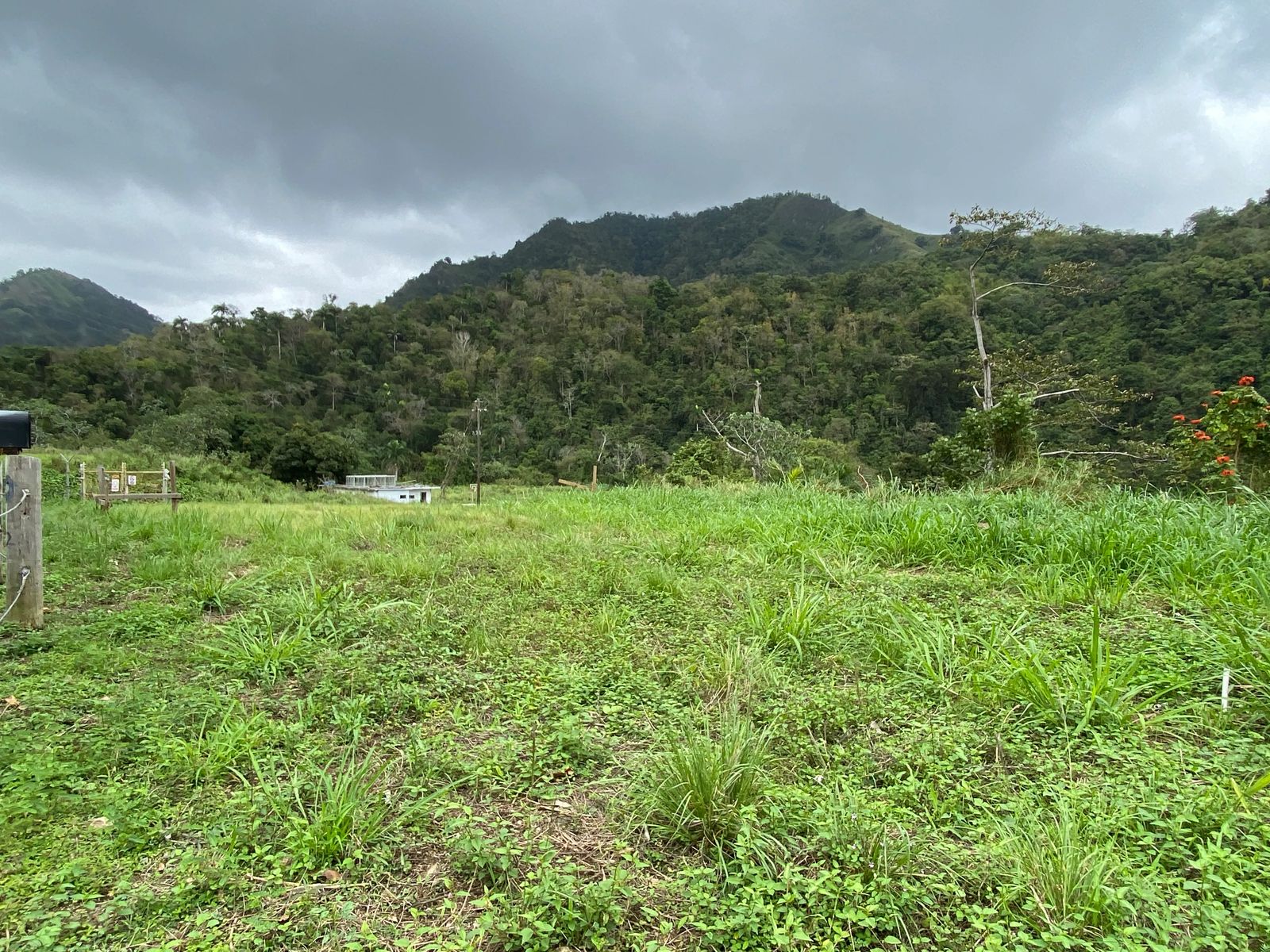 Explore Nearby Nature Parks
Guanica State Forest: This is a 30 minute drive from Ponce, and is a dry forest with 130 types of birds (including endangered ones). If you go with a guide you might just be able to spot a guabairo, palometa, or even a brown pelican. There are 12 different hiking trails you can choose from with different levels of difficulty. Just keep in mind that Puerto Rico get VERY HOT and VERY HUMID so be sure to pack plenty of water, even an umbrella for shade. Do not under estimate how hot it can get here.
Cayo Aurora: Nicknamed Gilligan's Island (because of an uncanny resemblance to the old TV show), is a great place for snorkeling. While it technically isn't part of Ponce, it still is a reasonable driving distance from Ponce to warrant a visit. This island is part of the Biosphere Reserve of Guanica and is truly considered an off the beaten path in Puerto Rico.
CAUTION: El Charco Azul Swimming Hole: Once a deep blue pool where locals came to swim, after Hurricane Maria this area seems to have become overgrown, is full of trash and there are now no working bathrooms. You could once camp here but the area was pretty well destroyed after the Hurricane. I wanted to include it though, to keep the most up to date information and will try to update this yearly. Hopefully they can get the area cleared up and working again as it seems it was a lovely hidden gem of Puerto Rico.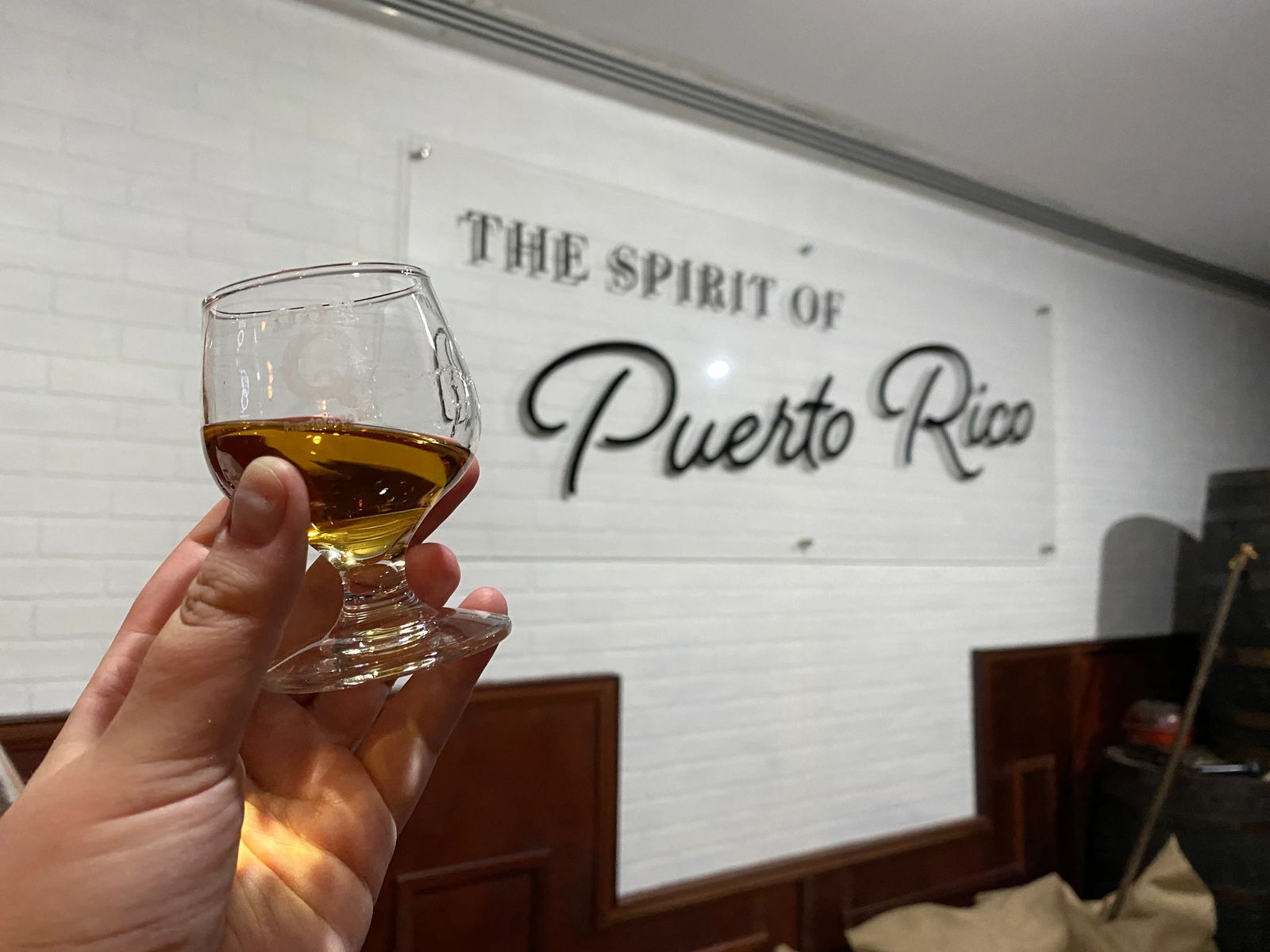 Visit Seralles Castle & Take A Rum Tour
This 1930's Spanish Revival Mansion turned Museum was once home to the founder of Don Q Rum, Juan Serrallés. As you walk in, you feel as if you are walking into a type of Spanish Palace. The Rum Tour will bring you inside the mansion (only guided tours allowed), where you sit in a theatre and watch a movie about how the people and culture of Ponce were developed into a thriving Rum business.
After that, you meander through the home learning about how Rum is distilled, what areas of the house were used for production and which for living quarters. They take you through not just the people, but also mention that slaves were indeed used for production of the Rum here.
They have old glass bottles of Rum on display, along with a tasting room of a 7-year aged Rum that they serve straight from the barrel into a beaker (like the ones I used in Organic Chemistry) and right into your testing glass (pictured above).
Last but not least, they take you into a classroom where you can make your own Pina Colada and Old Fashion drinks. I don't cook, let alone make fancy drinks - needless to say I will never be a bartender but it was fun to get some good laughs with friends.
After the bartending class, you go into the virtual reality room, where you have to help make Rum from the cutting of the sugarcane and hauling it away to the pouring of drinks for friends (all done virtually of course).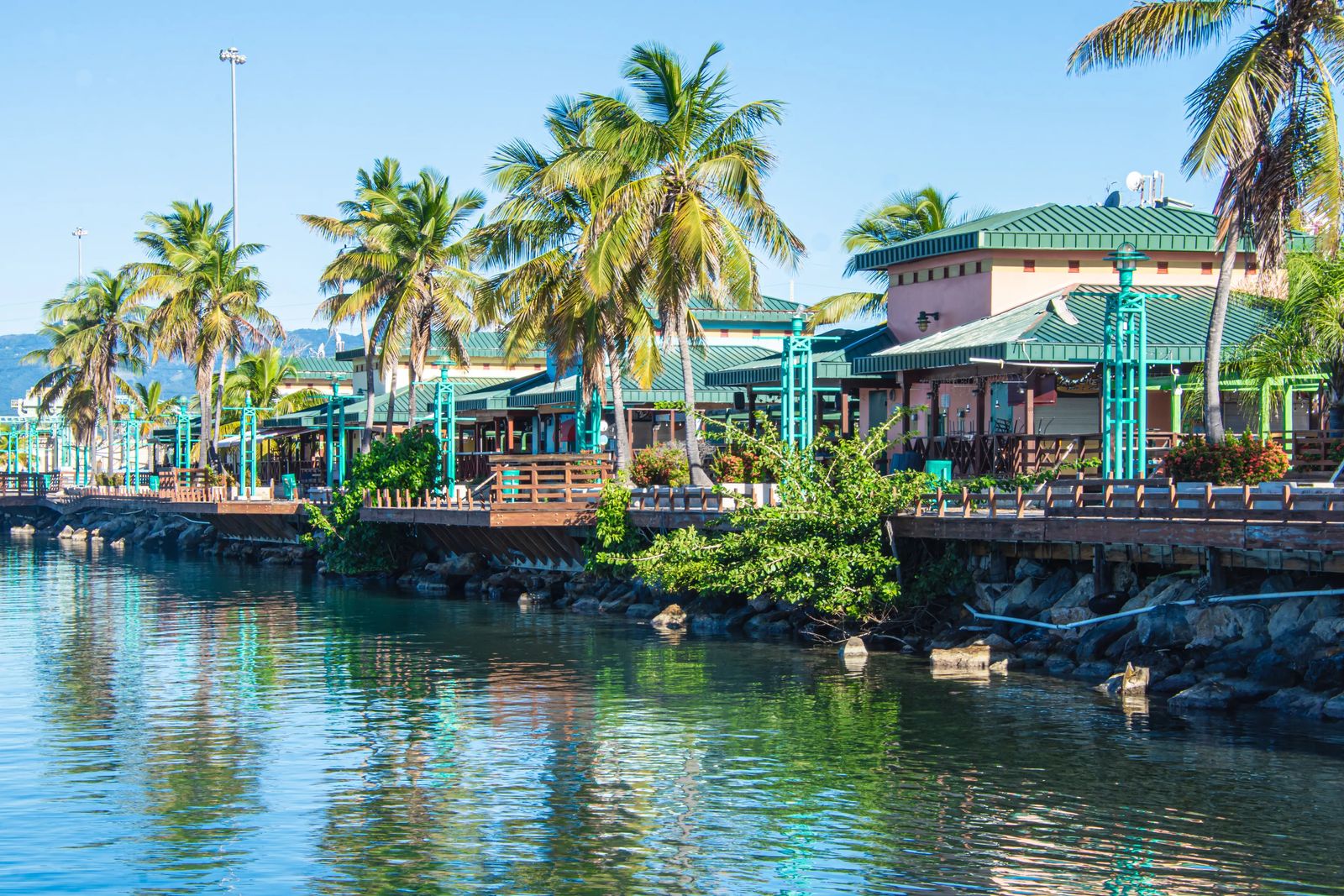 Stroll Along La Guancha Boardwalk
La Guancha Boardwalk is a place of many flavors and varied adventures sure to suit your whole party. On the left side of the Boardwalk you have the beaches with volleyball spots.
It isn't a spot for swimming apparently though as there are lots of rocks and hedgehogs apparently. (I didn't get to visit as our guide said that we wouldn't have time). However, they do have kayaks you can rent here so you at least are able to get into the gorgeous waters.
Along the boardwalk itself (if on a weekend) you can find salsa bands, musicians, artists playing on the open air stage. People meander around eating their criolla (empanada/fritter things) and popping into the shops.
If you are there in the morning or at sunset (when it is best to visit) you will also find pelicans giving you their long faces for some food (sardines). You can also buy fish food to feed the massive fish (Tarpon) that just hang out in the bay waiting to be fed.
You can pop into the observation tower (that looks like a short lighthouse) painted in the bold colors of the Puerto Rican Flag to get a birds eye view of the area.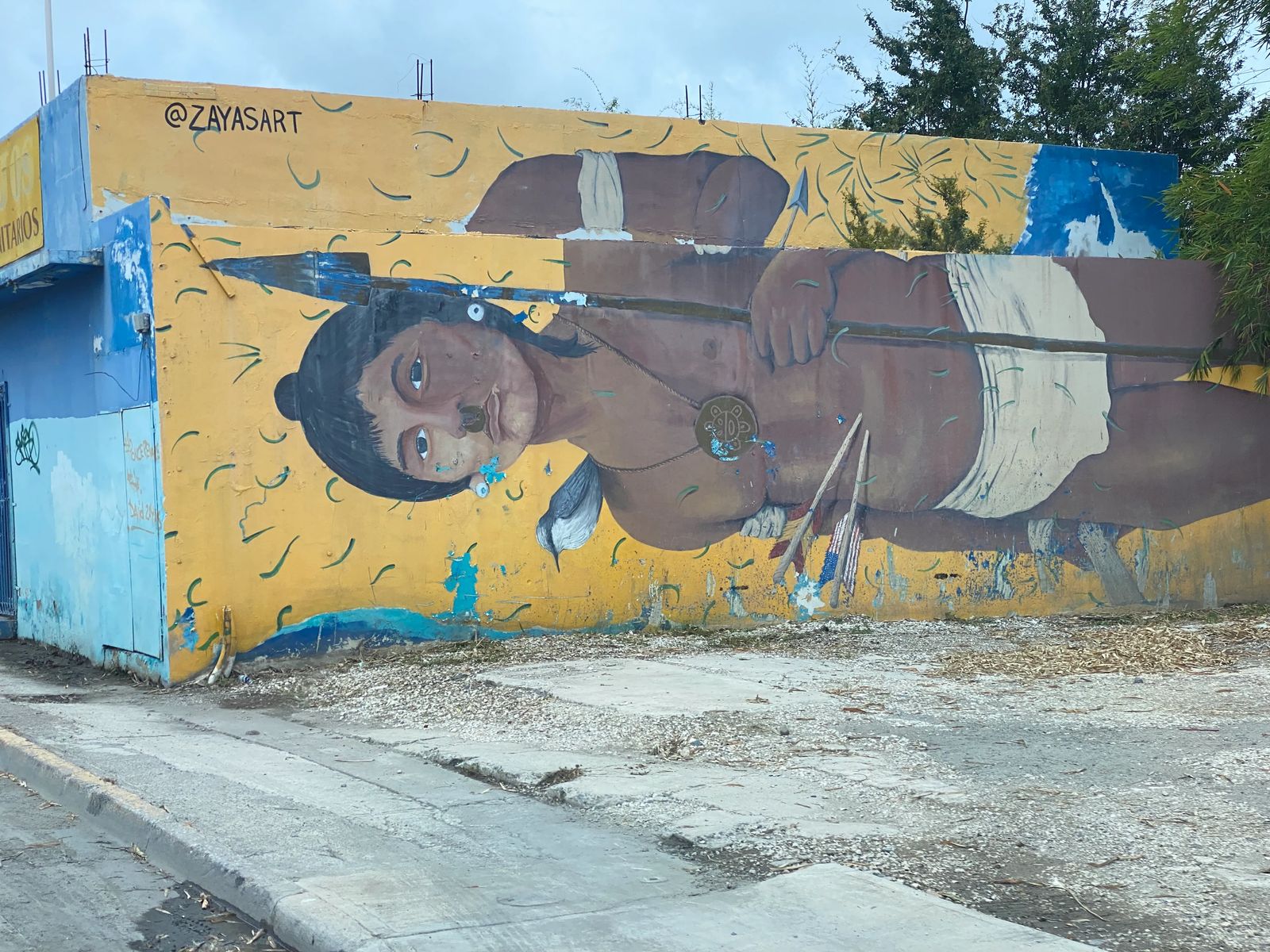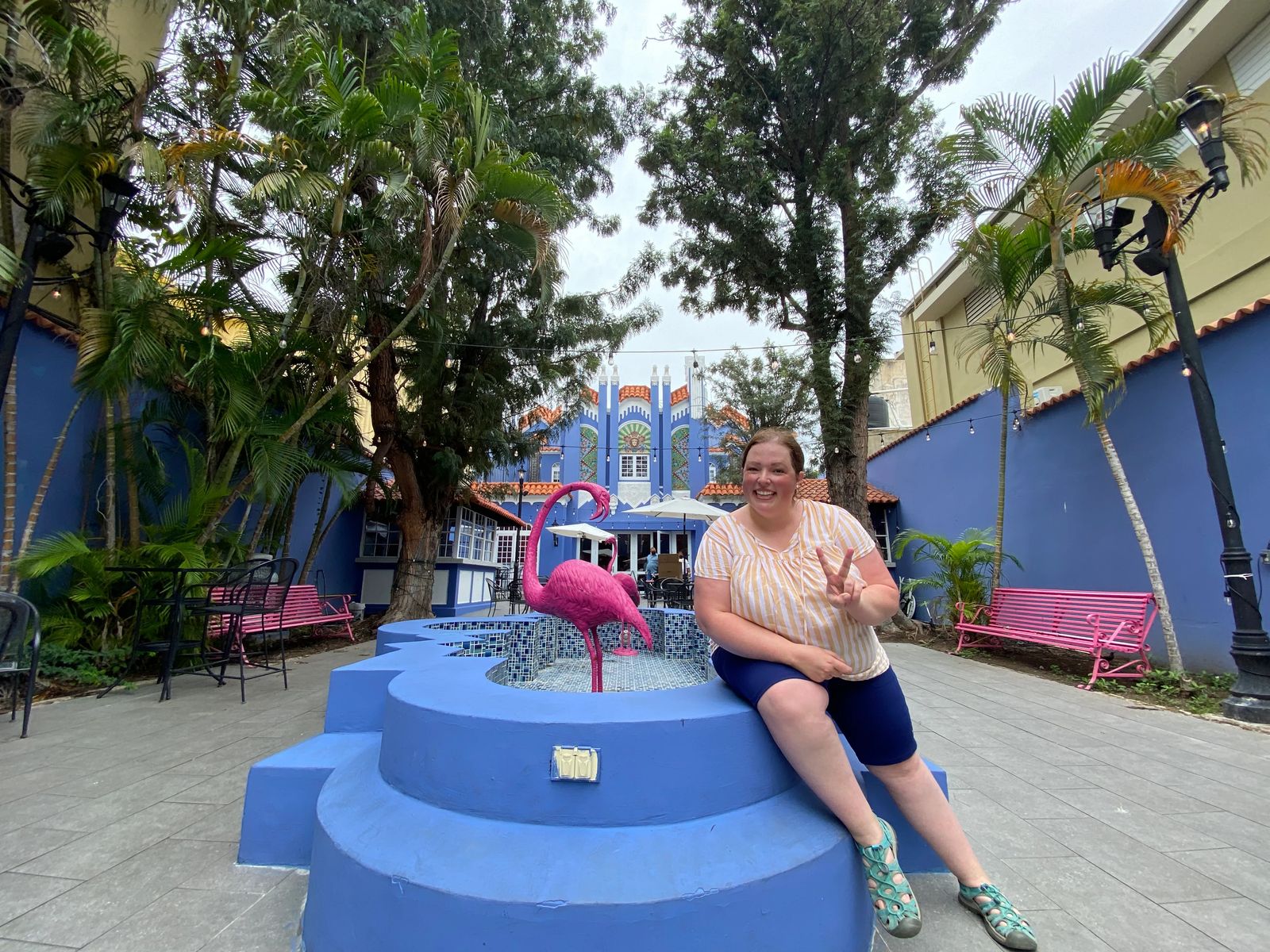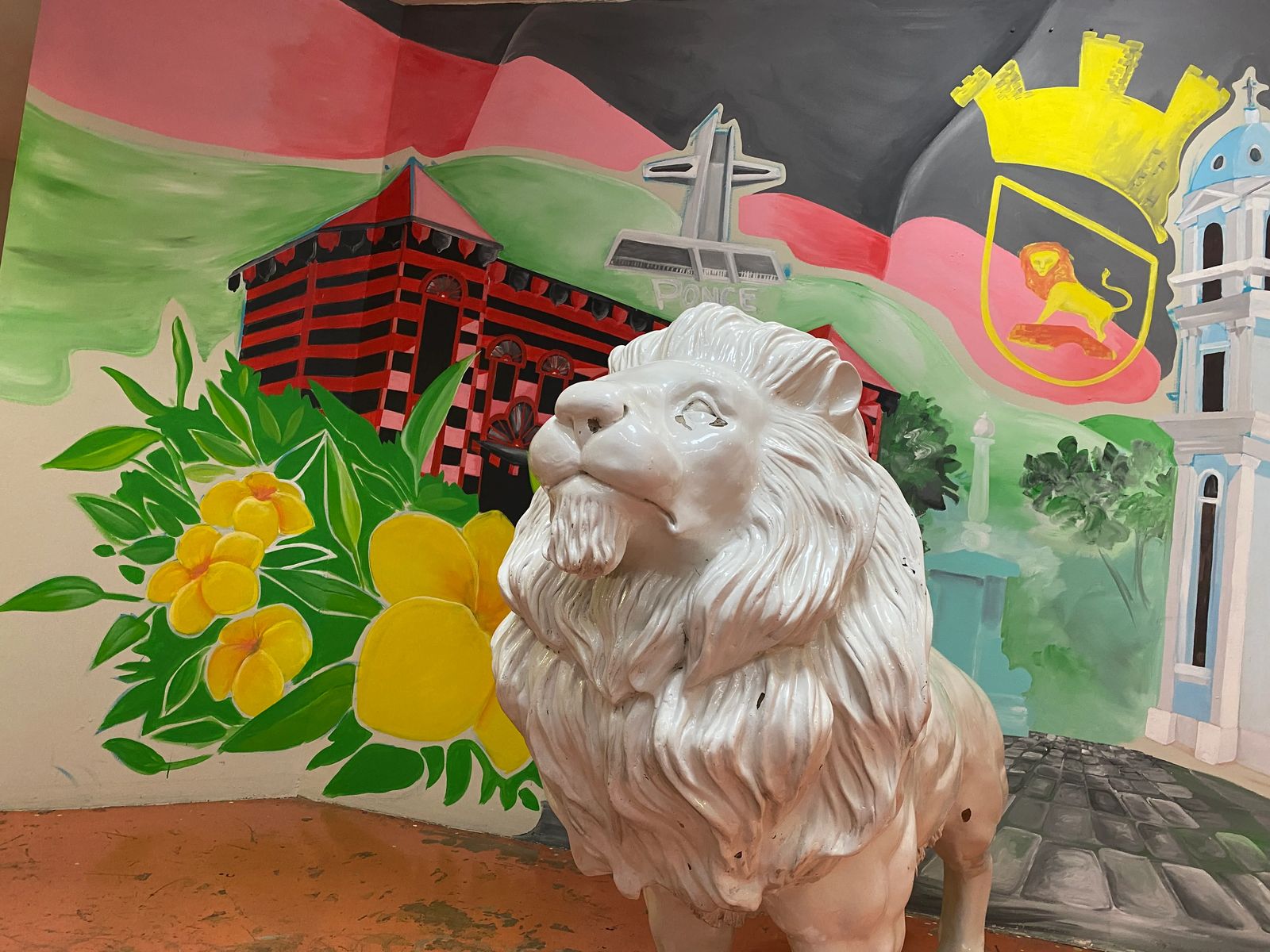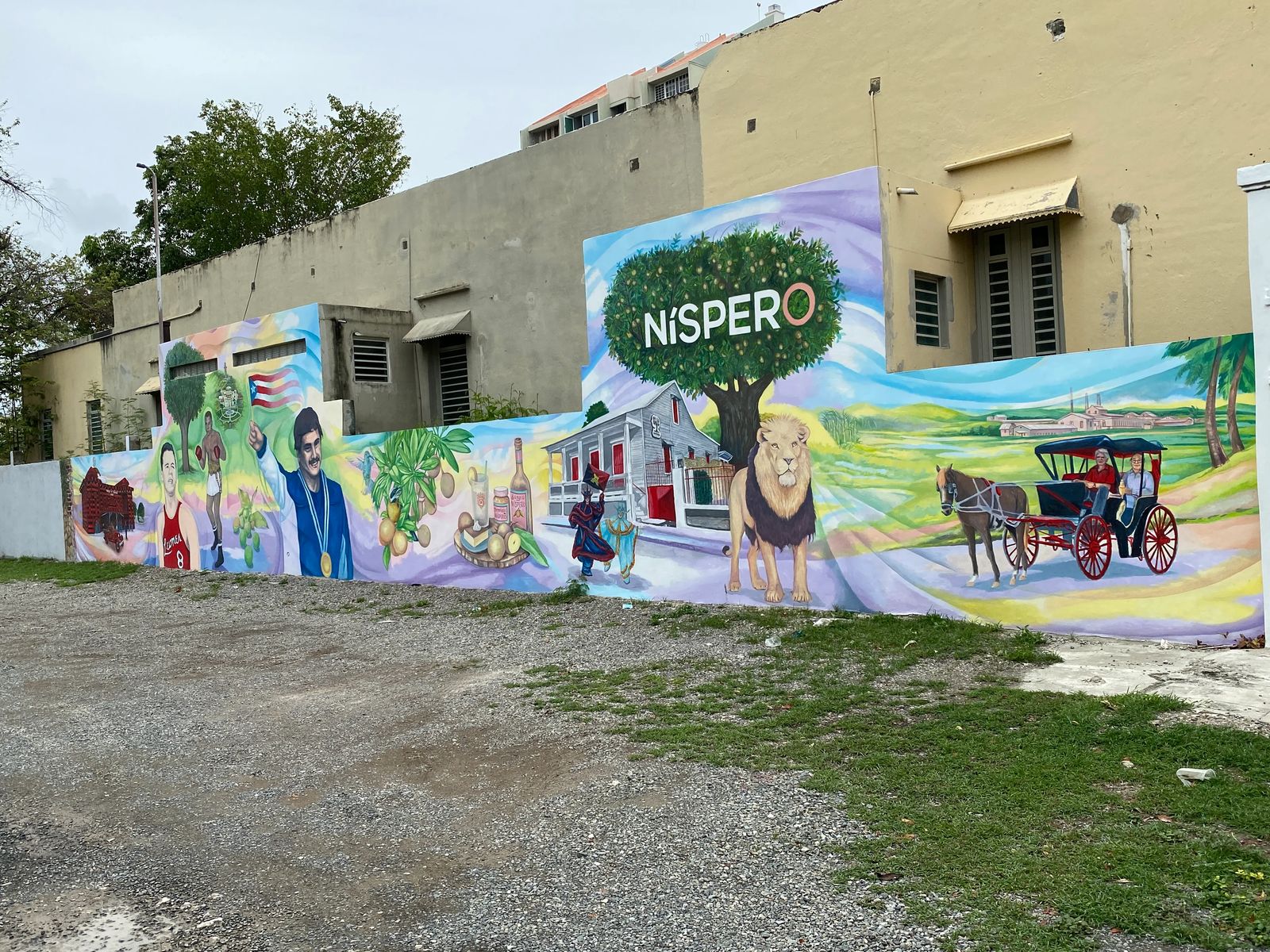 Spot Street Art
In 2017 a festival called Ponce Es Ley brings artists in from around the world to use the buildings as a canvas. Throughout Ponce street art is the beating heart of expression for the people here. Pop by Ponce Plaza Hotel and see Patrick Urbain's black and white mural of the night life in Ponce.
Head to the cultural district to see murals painted on the sides of walls, and abandoned buildings. Go inside the convention center and see walls covered with different aspects of the Puerto Rican indigenous tribes and Lions. Along with the Lions at the Plaza de las Delicas. Want to know why the city is called the city of Lions? Then watch my Youtube video above to find out! ;)
In the nearby Yaucromatic, you can find the most recent murals painted after Hurricane Maria and Irma decimated the southern coast. The artists here came together and created an entire 'city of murals' complete with a guide of murals in Yaucromatic and the stories and artists behind each.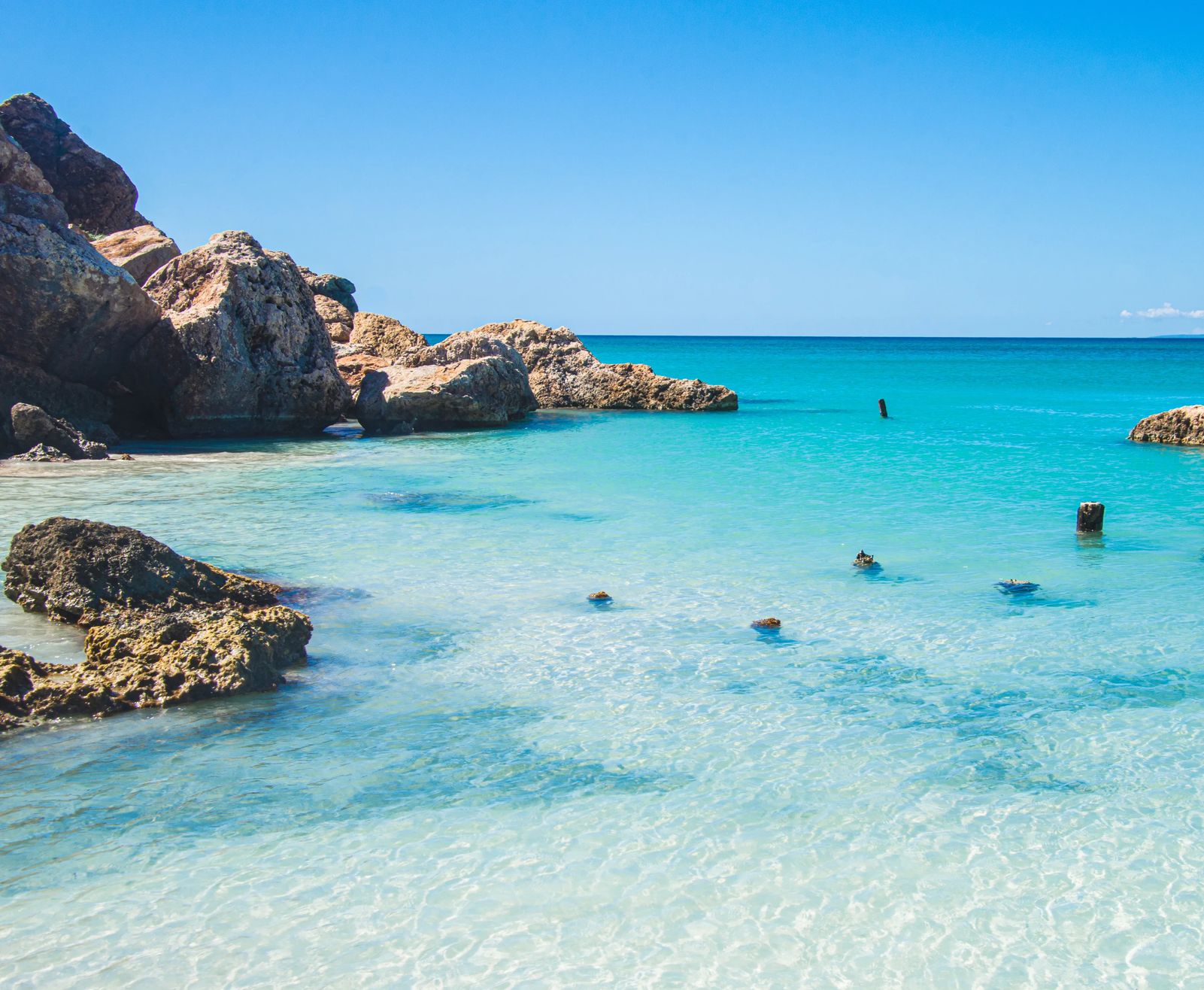 Relax On The Beach
Ponce isn't KNOWN for its beaches as most of the shoreline on the mainland southern coast is very rocky. You will find the best beaches in Puerto Rico on the East and West coasts of the island. If the Southern coast is the only place you are visiting (hopefully this isn't the case) then there are two beaches I could recommend for the classic sunbathing experience or Kayaking. Just know it may take a bit of effort to get to them though.
Pelican Beach: One of the beaches on Caja de Muertos (pictured above), this beach is aptly named. Watch the pelicans as they dive for fish, admire the coast of Puerto Rico in the distance, or take a nap on the sandy shore. It does required a boat ride to get there and is about 10 miles off the shore.
El Tuque Beach: Enjoy some kayaking in the crystal clear waters, go to the nearby waterpark if the waves are too rough, or even catch a race at the Ponce International Speedway.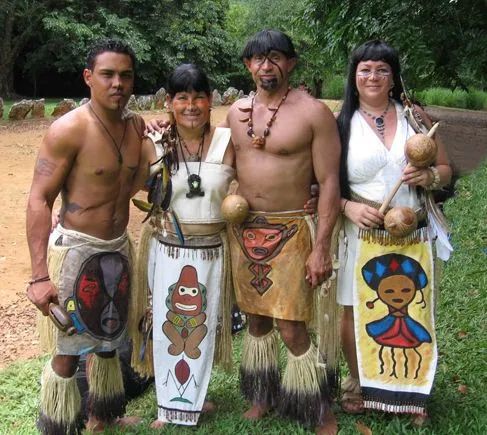 Learn About the Indigenous Taíno Tribes
Taínos lived in Puerto Rico before the Spaniards arrived on the island, but their influence and contribution to the development of Puerto Rico is rarely talked about. During a tropical storm (Eloise) in 1975 ruins were discovered.
What they found were burial grounds, plazas, tools, pottery, skeletons, and weapons all of which are on display at the Tibes Indigenous Ceremonial Park, along with the Centro Ceremonial Indigena de Tibes. They even have huts that show what life was like for pre-Taíno civilizations, such as the Igneris.
I always like to mention the indigenous tribes that once lived in places I visit because their cultures are so fascinating and feel it would be a tragedy to lose such rich history. If you would like to support this effort, take a visit, these are both located a mere 3 miles from Ponce and they do offer tours in English.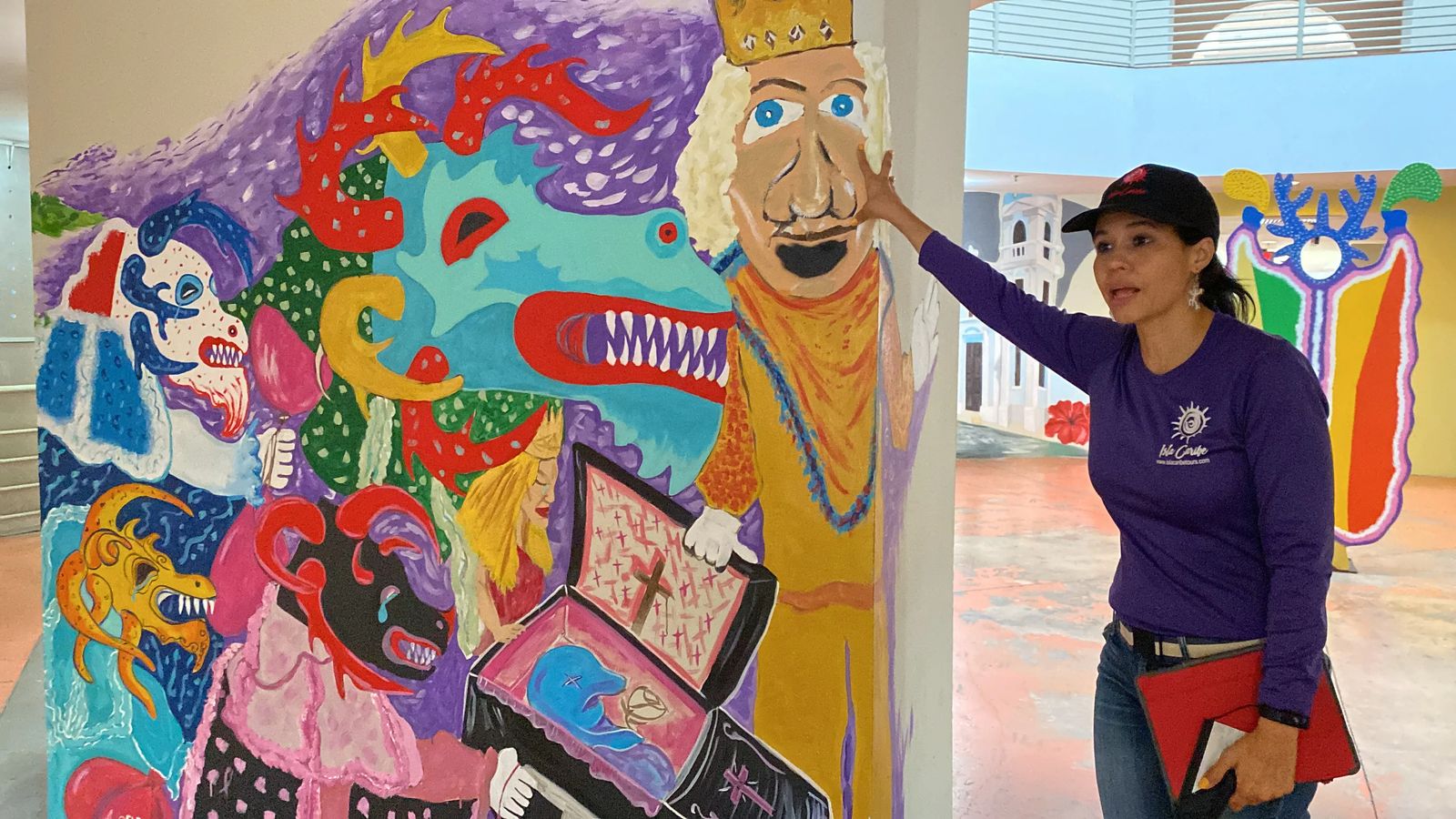 Celebrate Carnival in Ponce, Puerto Rican Style
Ponce is home to Puerto Rico's oldest carnival, known as Ponce Carnival. The Carnival that dates back to the 1700s, takes place a week before Ash Wednesday. The one-week-long festivity is full of Puerto Rico music, local artists, food, parades and vejigantes, costumes with colorful masks representing the evil that fight King Momo, representing the good.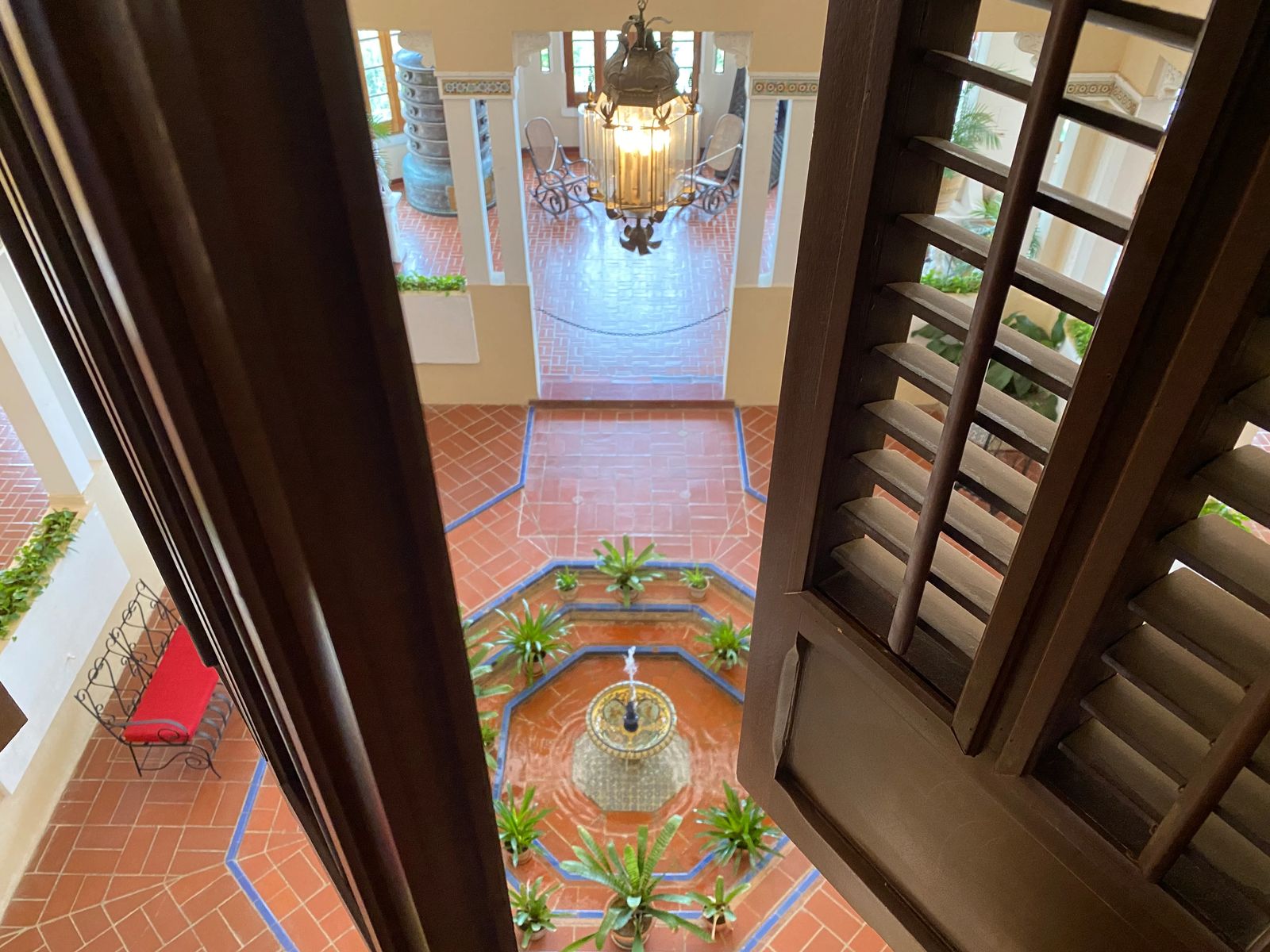 My Takeaway of Ponce Puerto Rico
While my time there was short, and plans were thwarted by torrential rains - I do think that visiting Ponce is worthwhile. There is enough to do in Ponce that at least two days there should be plenty of time to see the majority of things I have listed (if you plan it carefully).
The city is still recovering so signs of destruction still linger, shops are still closed (some indefinitely), however everyone loves a good comeback story so I'm hopeful things will pick back up.
If you decide you want to stay in Ponce overnight, I highly suggest reading the reviews on the hotels thoroughly. The hotel we stayed at (I won't mention it here) did not have hot water, water poured in through the ceiling, the walls were paper thin and I couldn't get the room temperature regulated. So my suggestion would be to get an Airbnb with working AC if you want a quite stay. If you don't mind a little noise outside the hotel, then maybe look at staying at Hotel Mariel.
No matter if you decide to visit for the day, or spend a few days - Ponce provides a unique historical base to help understand the culture of Puerto Rico. There are plenty of things to do in nature here, but it will require a car rental to get there.
Travel is subjective, and I feel that my hotel stay really gave me a terrible first impression of Puerto Rico to be honest. Coupled with the fact that two of our tours were cancelled due to weather, I was glad to leave Ponce. Now that I have written this article though, I can see the possibilities of what is there outside of my warped view of the series of unfortunate events.
I think Ponce is worth a visit if you have your own transportation and can get into a good accommodation.
Like it? Pin it for later! Sharing is caring ;)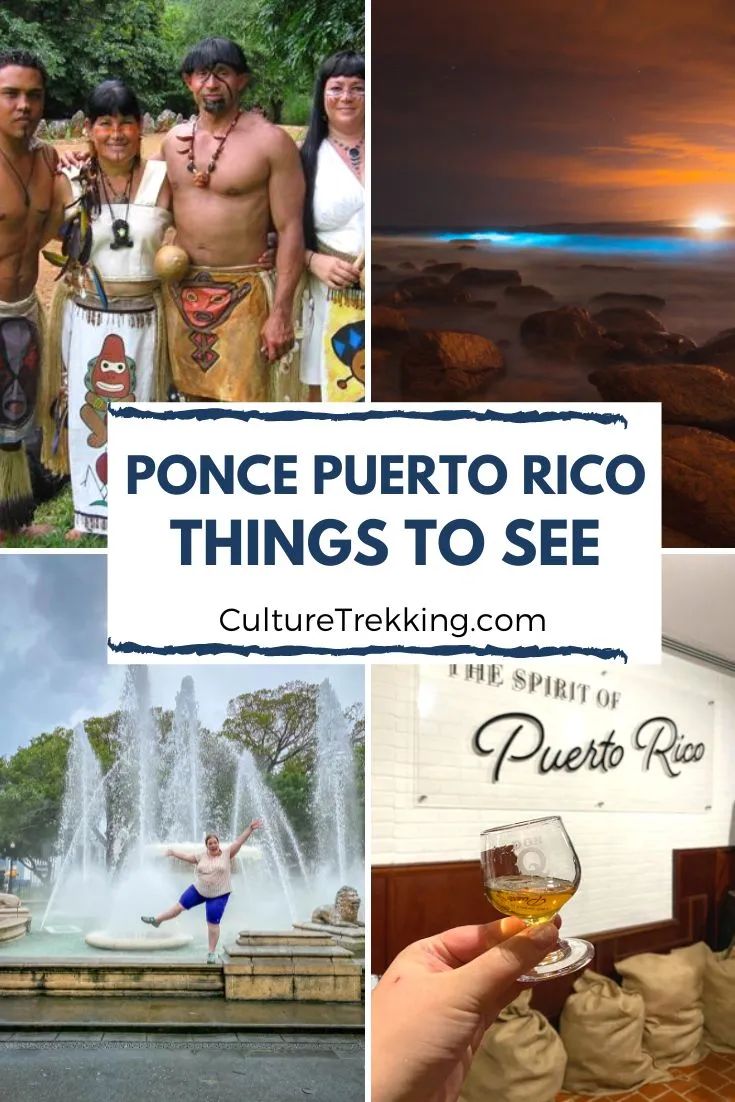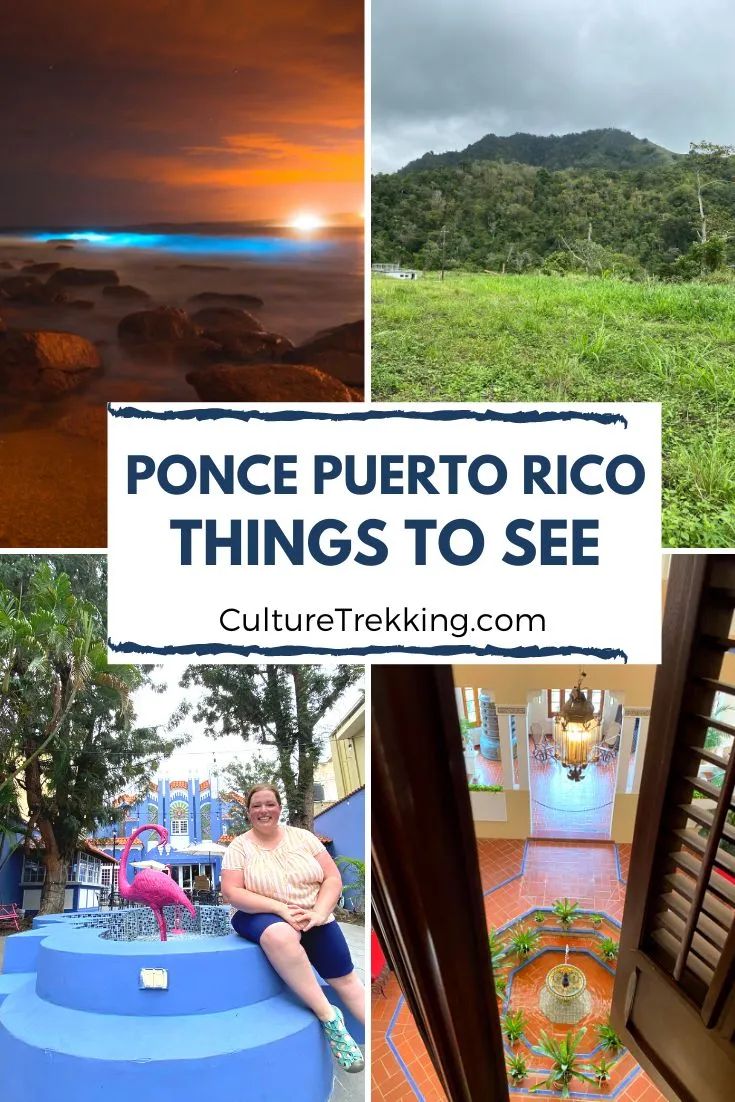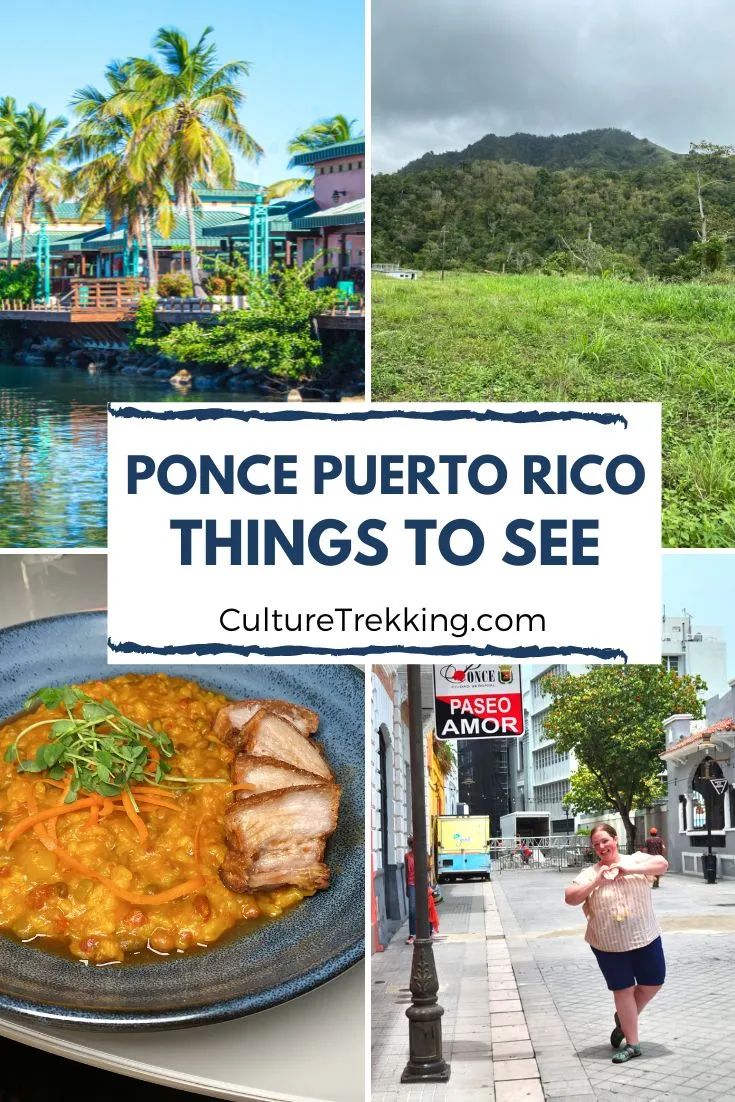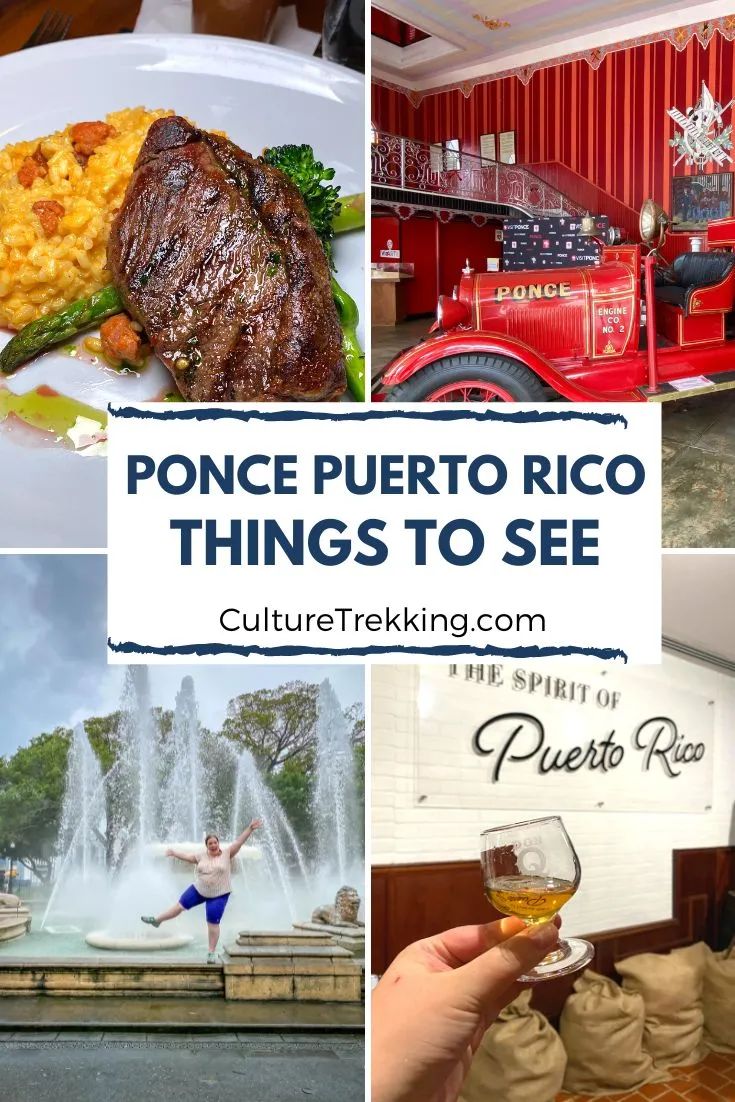 Latest Articles On Culture Trekking