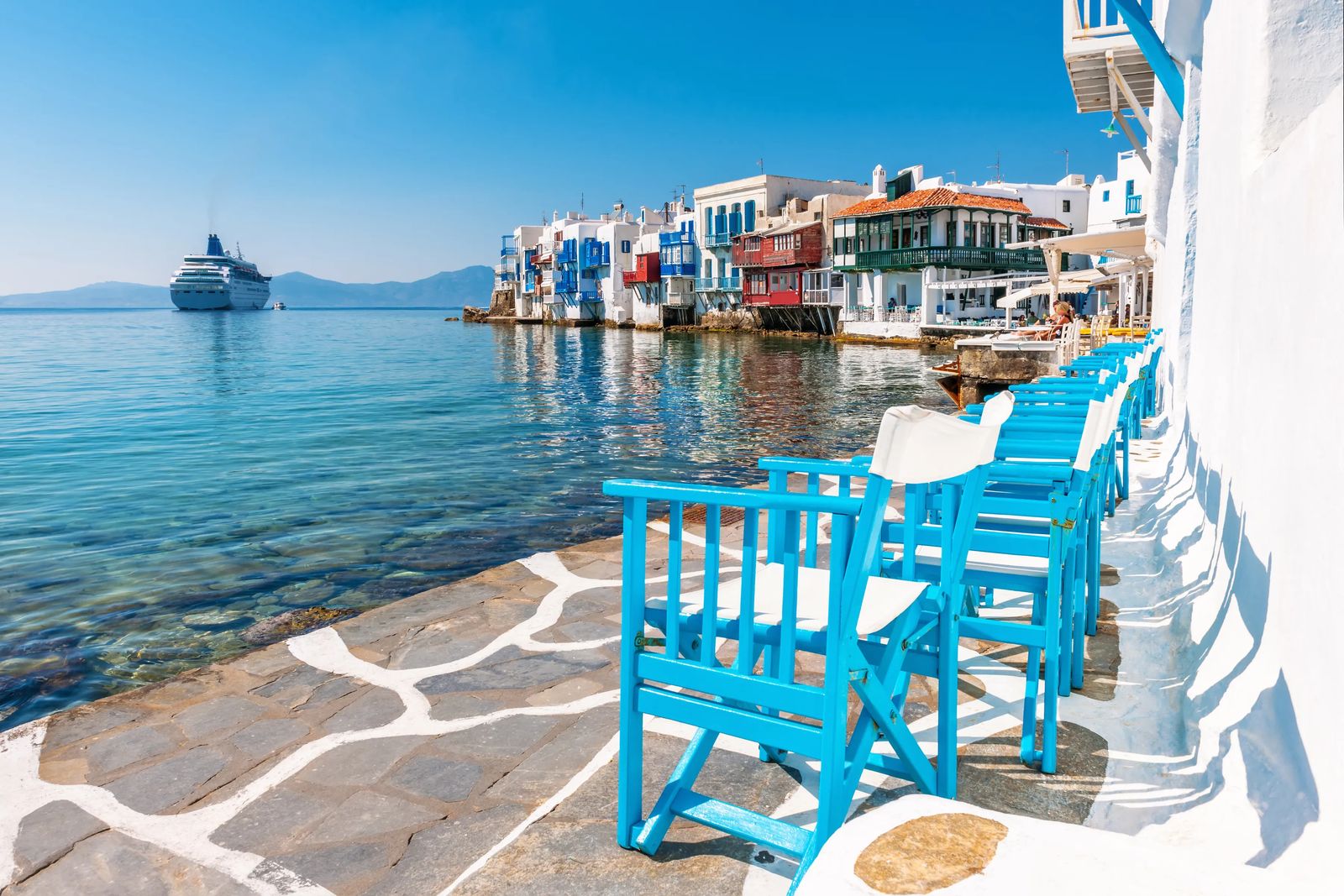 Mykonos Shore Excursion: A Lesson Learned
Before my family and I left the ship for our Mykonos Shore Excursion we were given strict instructions that the ship would depart at 5 pm sharp and we were to be onboard by 430pm. We all took note, and I thought, "Oh ok, no problem".
Arriving In Mykonos
We arrived on Mykonos, after a successful excursion in Santorini, and it felt so serene and beautiful with the white buildings all around and the water was so clear you didn't even have to bother with snorkeling because you could see the fishes from the pier. It's gorgeous yet sad when I see this, because I realize what humans do to their environment.
You immediately felt at ease & in love with the place. I'm not exactly a model type, and I think the rest of my family feels the same way about being the only one in photos. So we make fun of the people who like to be models in their photos (see below).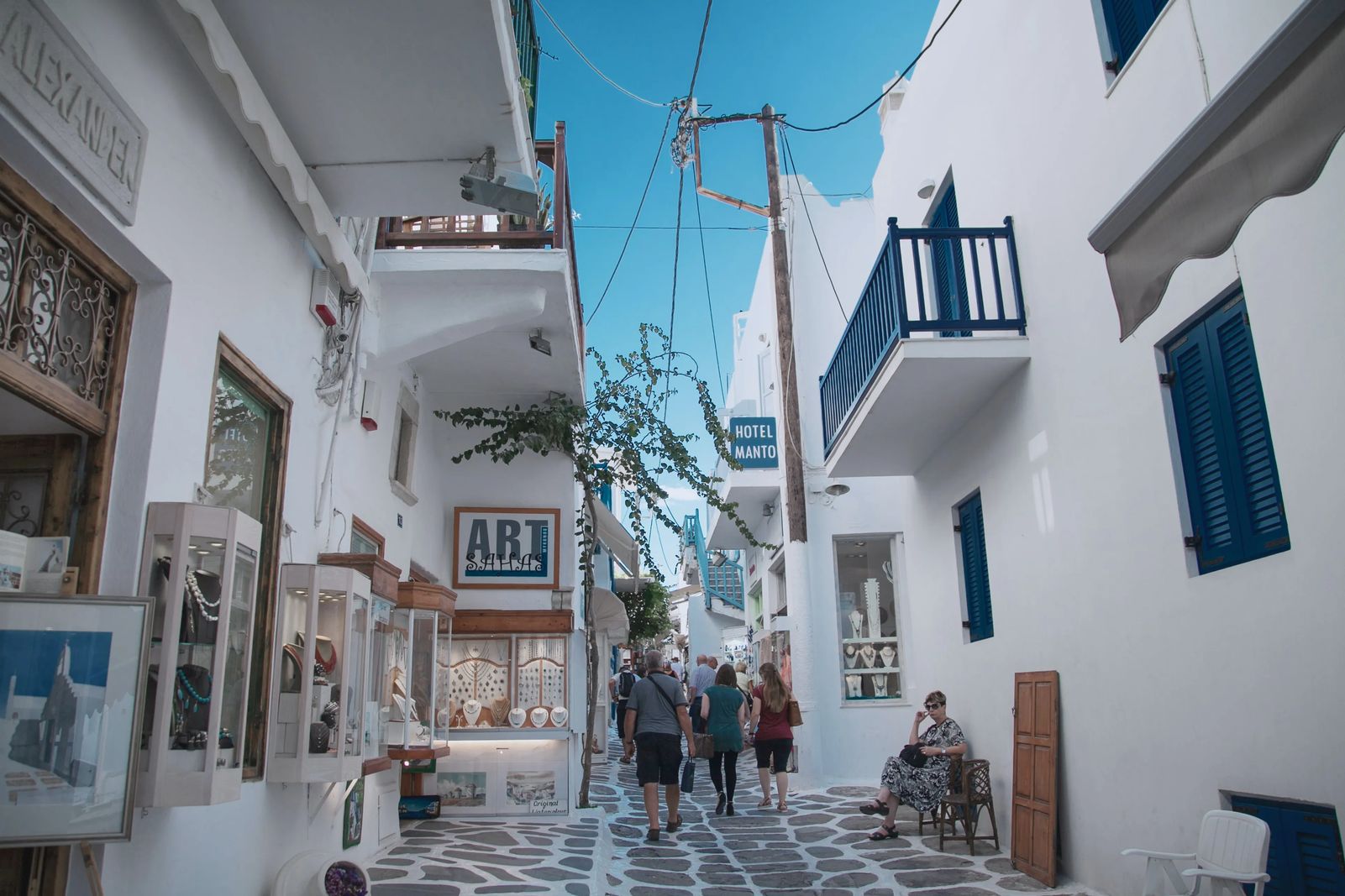 We were in such a funny mood that day, just carefree and glad to be off the rocking ship. We all had sea legs and were bumping into each other the whole way down the dock, my Dad has equilibrium problems anyway, so we had to stay on either side of him to make sure he didn't end up unintentionally swimming with the fishes.
We arrived into town, and most of the shops were still just opening their doors, the fisherman ships were going out to get the catches of the day, to feed the hoard of tourists that were clamoring off the boat. My family and I just stayed over to the side, and watched these ships coming in and out of the dock.
I stopped in on a little Church, it was small, quaint with white painted cement walls and a dome that was bright blue. When looking at the buildings here it makes me think I am in Smurf town. The Greeks are very proud of their heritage, and are very passionate about their religion as well.
Wandering Mykonos
I wandered back outside to watch the boats coming into the harbor, while the family decided on what they would like to do for the day. We decided to just get lost in the city, and I wanted to visit one of the beaches.
We wandered the streets, did a little shopping & upon finding out that most of the beaches on Mykonos were actually Nude beaches -- my family elected not to go.
I am a Physician Assistant and see naked bodies all day, it doesn't really do much for me, and people who should not be nude, are the ones that usually are on these types of beaches.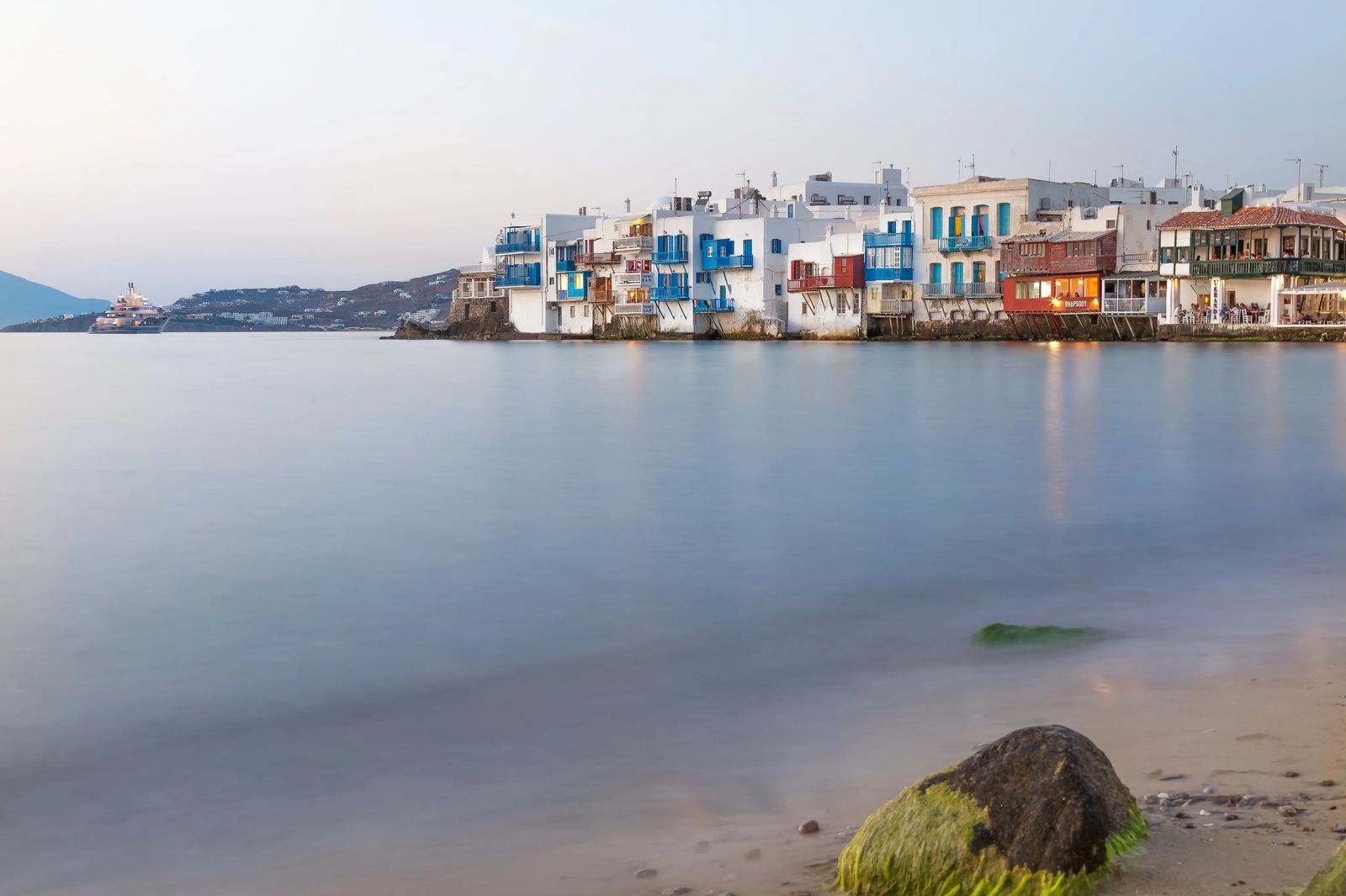 Solace on Paradise Beach
I asked around and found that Paradise beach was the one that had the least amount of nudity. So I said Adieu to my family, climbed on a bus with 100 other school children, the ride was terrifying. Imagine a large tour bus that looks about 30 years old, trying to share a 15 foot wide road with another truck or bus; while the edge of the cliff is literally right on the edge of the tire of this bus at nearly every corner.
I had started to think, "I'm going to die before I even reach the beach"; I think I squealed several times when the bus driver started to get too close to the edge. The kids would giggle then look away, every time we would get close to the cliff edge I would clench my butt cheeks a little. I commonly refer to this as "the butt clench factor" - this is a scale rated on 0 to 10; 0 being the most relaxed you've been, 4 being when your boss walks in, and 8-10 being the level of where you think you are on the verge of death or catastrophe.
This experience was a solid 8 for me. I did, however, arrive at the beach in one solid piece....and it was gorgeous! Apparently this is the place that a lot of Aussies come to chill out (who knew).
I don't drink alcohol, but sat there and watch two men who were gorgeous and ripped as all get out, walk around in their speedos while I sipped my Fanta and let me legs melt in the sun. The whole thing cost about $10, and I'm not a beach person really, but this was really really relaxing and really fun.
I talked to a couple next to me who save for vacation every year, and this was their big trip for the year. After talking to them, I became inspired to be like them, and just try and take one big trip a year. Its something that I look forward to now, and save for. It started to get a little warm, so I went in for a dip and found out there was a lovely little shelf I could stand on in the middle of the ocean! I felt like a magician standing on this thing, and so deep into the water!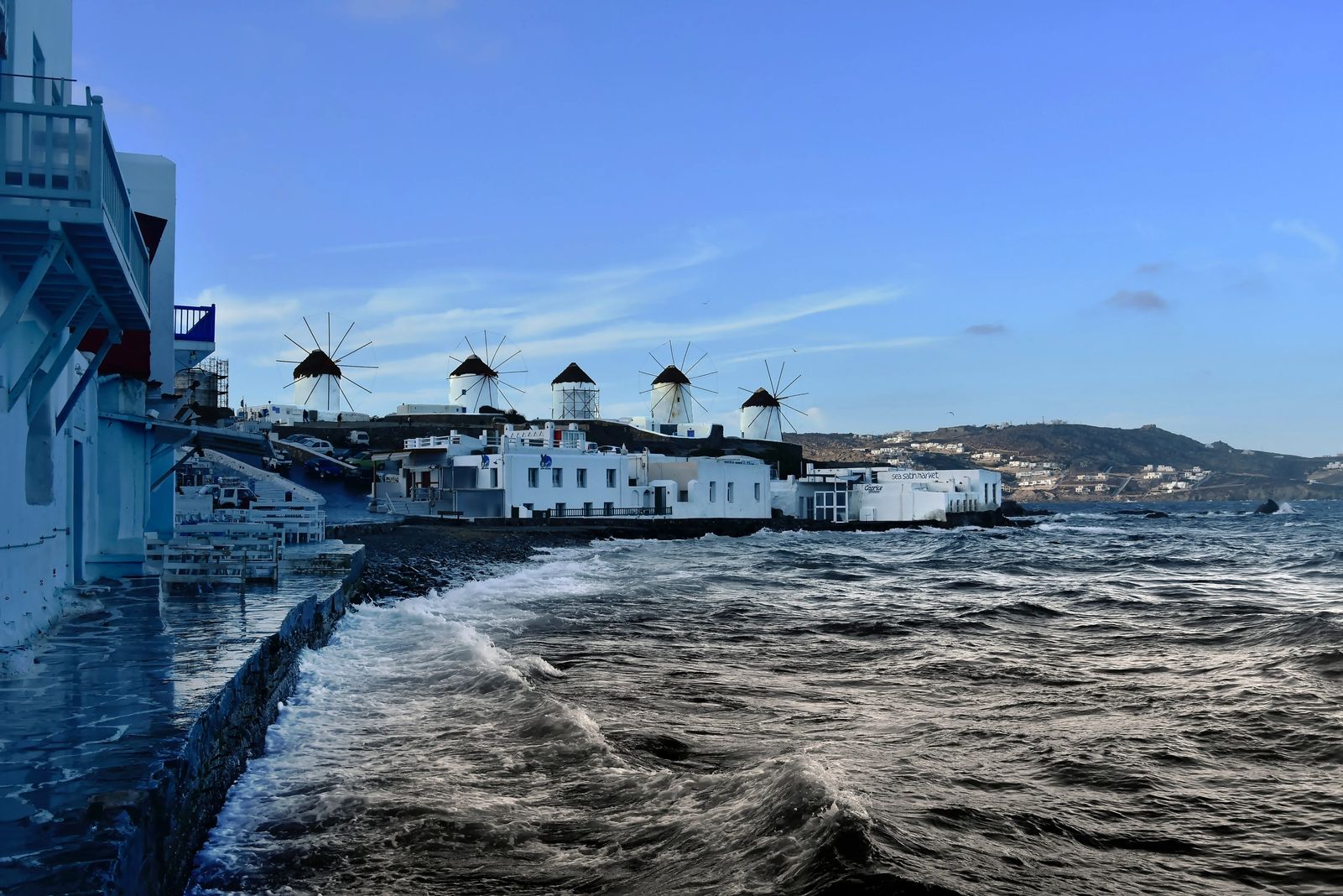 Getting To Comfortable on Mykonos Beaches
I stayed out there for ages & the couple I had been chatting with took the photo for me (so nice!). After coming in to the beach, I peaked at the time on my phone... it was 330 & it took about 30 min to drive back to the town center, the last shuttle to the pier left at 430. Well I got onto the next bus out ok, then got to the town center & most of the shops had started to close.
Well I have severe directional challenges, and ended up getting lost. Was walking up to where the shuttle was suppose to leave, it was 425, and watched a shuttle pull away. I thought, "oh, there has to be one last shuttle right?"
So I waited, I could see the ship, but couldn't see a shuttle. It was now 440pm and I started to panic, even if I walked/ran to the ship pier there was no way I was going to make it -- it was at least a 10 min drive to get there & 40 min walking. Most of the shops were now closed, 'oh crap, oh crap, oh crap!'.
Panic Sets In
I noticed a rental car place across the street & watched and she closed her blinds. I ran, like I have never run before, and knocked frantically on the door, praying to God she answered.
I was on the verge of tears, the ATM machine had eaten my Debit card which was the only card I had with me, my passport was on the ship, I had no ID, and 50 euros left.....I was going to be stranded on an island where I couldn't even understand what these people were wanting to say.
Then.....she opened the door, and I asked if she spoke English, THANK GOD SHE DID! In a rush I told her, "Ship is leaving, I have to be on it, can you call a friend or a cab"? She quickly punched in the numbers, and I ran outside to wait, hoping they magically be there.....it took 5 minutes for him to get there.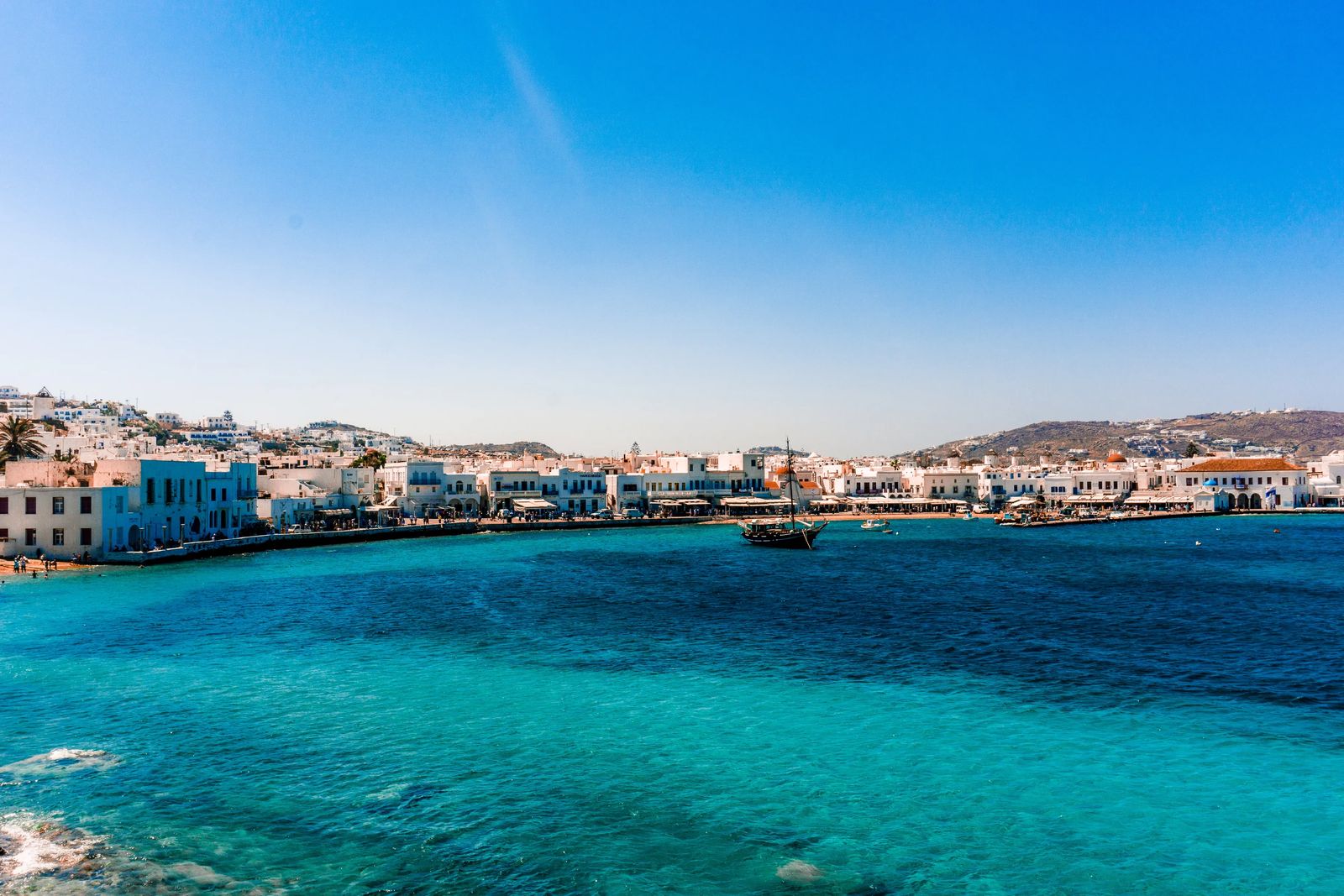 A Race Against Time
I yelled thank you behind me, jumped in the car, gave him 50 euros, and told him he could keep it all if he could get me to, I pointed, that ship in 5 minutes.. His eyes got big, and he turned into a race car driver right before my eyes.
I didn't even bother putting on my seat belt, I held onto the roof and the handle on the ceiling. I'm telling you, this car likely was flying & I'm surprised we didn't go over the railing at a few turns.
I thanked God there was no one on the road -- and he pulled into the pier at 455pm. I got out of the car and saw them loading the plank back onto the ship. I yelled to wait, and then they looked at each other and started putting it back out for me. I ran up, profusely apologizing, and they said there was one more person they didn't know if they would show up.
Made me feel a little better knowing I wasn't the last person the ship was waiting on. I took a few big deep breaths, tried to calm my racing heart. When I get really nervous, for some reason I end up giggling hysterically, I giggled all the way to the elevator & then as I was waiting ended up calming down a little.
Playing it Cool After The Mykonos Shore Excursion
The elevator door opened, and out came my Mom, "I was just coming to look for you. They called the room and asked if you were there, or if I knew if you were on the ship", I responded calmly and relaxed as I could (mostly because I didn't want to hear the 'I told you going to a nude beach wasn't a good idea'), "I'm fine mom, I still have 5 more minutes".
We rode up the elevator together, and I went to the room we were staying in. Most everyone was already showered and ready for dinner, I headed straight for the shower, closed the door, buried my face in a towel and started laughing hysterically.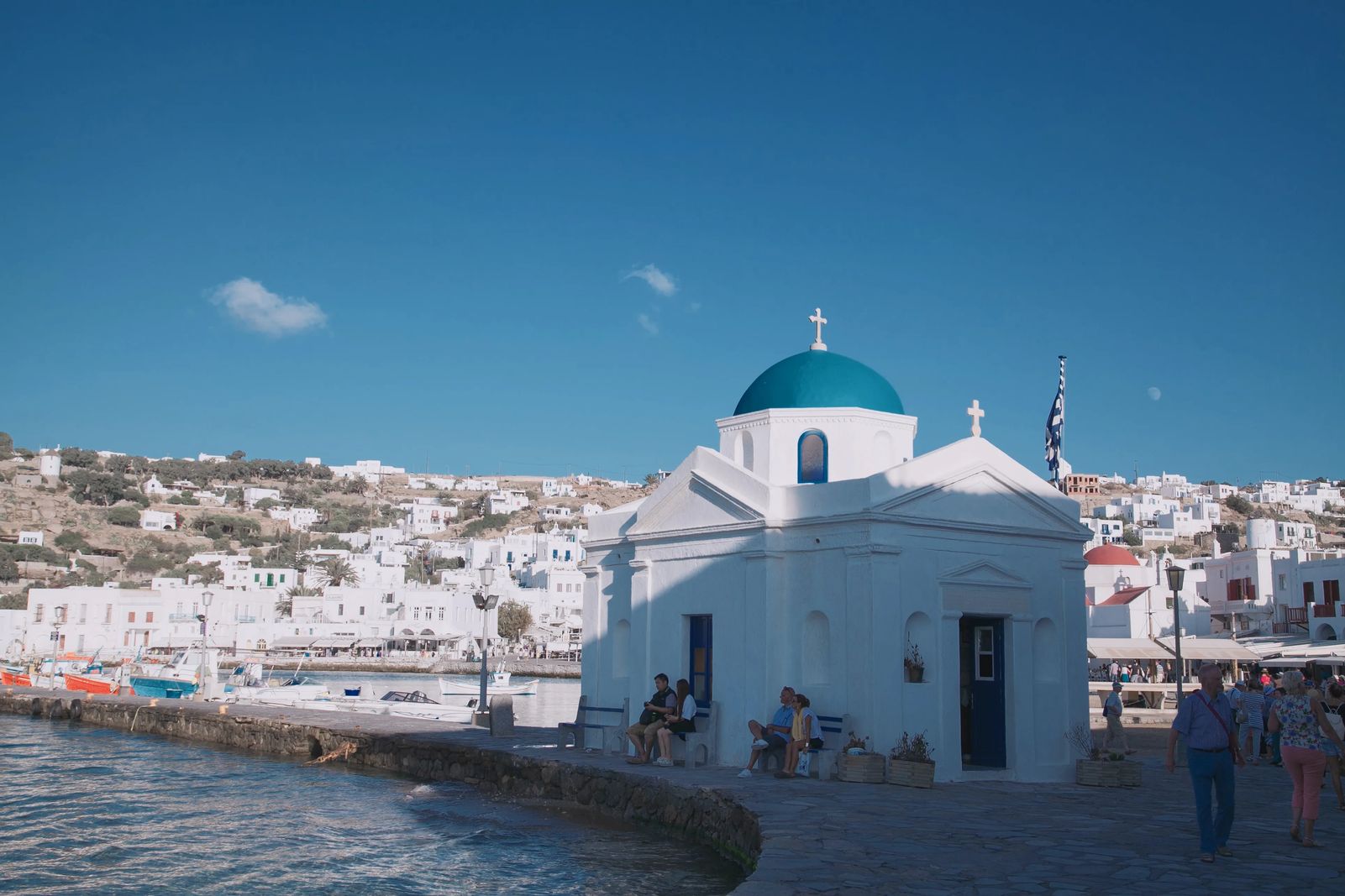 The Moral of the Story for My Mykonos Shore Excursion
This was by far the CLOSEST I have ever come to feeling like the world was going to explode inside my head. So here is my advice for you should you choose to wander around on your Mykonos Shore Excursion......BE BACK AT THE SHIP TWO HOURS BEFORE THEY LEAVE. This will give you plenty of time if a tour car/bus breaks down, if you want to shop near the ship, if you get injured coming back from your activity. I can't emphasize this enough....don't be that viral video where everyone films you missing the ship--- it isn't a good feeling AT ALL. We all learn something every trip though, and disasters are bound to happen - but, hey....now I have one of the funniest and greatest adventure stories to tell.