One Day in Mykonos Greece & What To Do
Greek Isle Paradise.....feeling fancy, free, and a little like Athena reincarnate. The cruise ship had poured her passengers out onto the docks of Mykonos, letting her contents explore the whitewashed streets of Mykonos. Hours or research on what to do in Mykonos lead me to this day. Bumming on the beach.....that is where I was headed. If you do nothing else during your one day in Mykonos, please experience their beaches, they are world renown for parties, relaxing, and pure bliss.
Cruise excursions for me are largely done independent of the ship, as I can find activities just as good (if not better) than what the ship offers. Mykonos is not for the budget-friendly folks however......in the summer it is bursting at the seams with tanned, beautiful, thin millennial's who like to party. Don't get me wrong, if you enjoy the nightlife and clubbing scene - definitely visit in the summer.
If you visit in the offseason, the ocean is cool (nothing a wetsuit couldn't handle), the sun is warm, and the drinks are just as good. You will be able to experience Mykonos at it's most serene and authentic. If that isn't enough to convince you, the cost of the flights, ferries, drinks, hotels and so much more are half the cost.
1 - Visit the Beaches
The beaches here are built for leisure if there isn't a chair and palm clad umbrella to snooze under - just jump on the bus to the next beach over. I wasn't able to visit each beach while I was there, but here is the ultimate guide to the best beaches in Mykonos (from a reputable source). I listed the two beaches I found the most appealing during my stay there.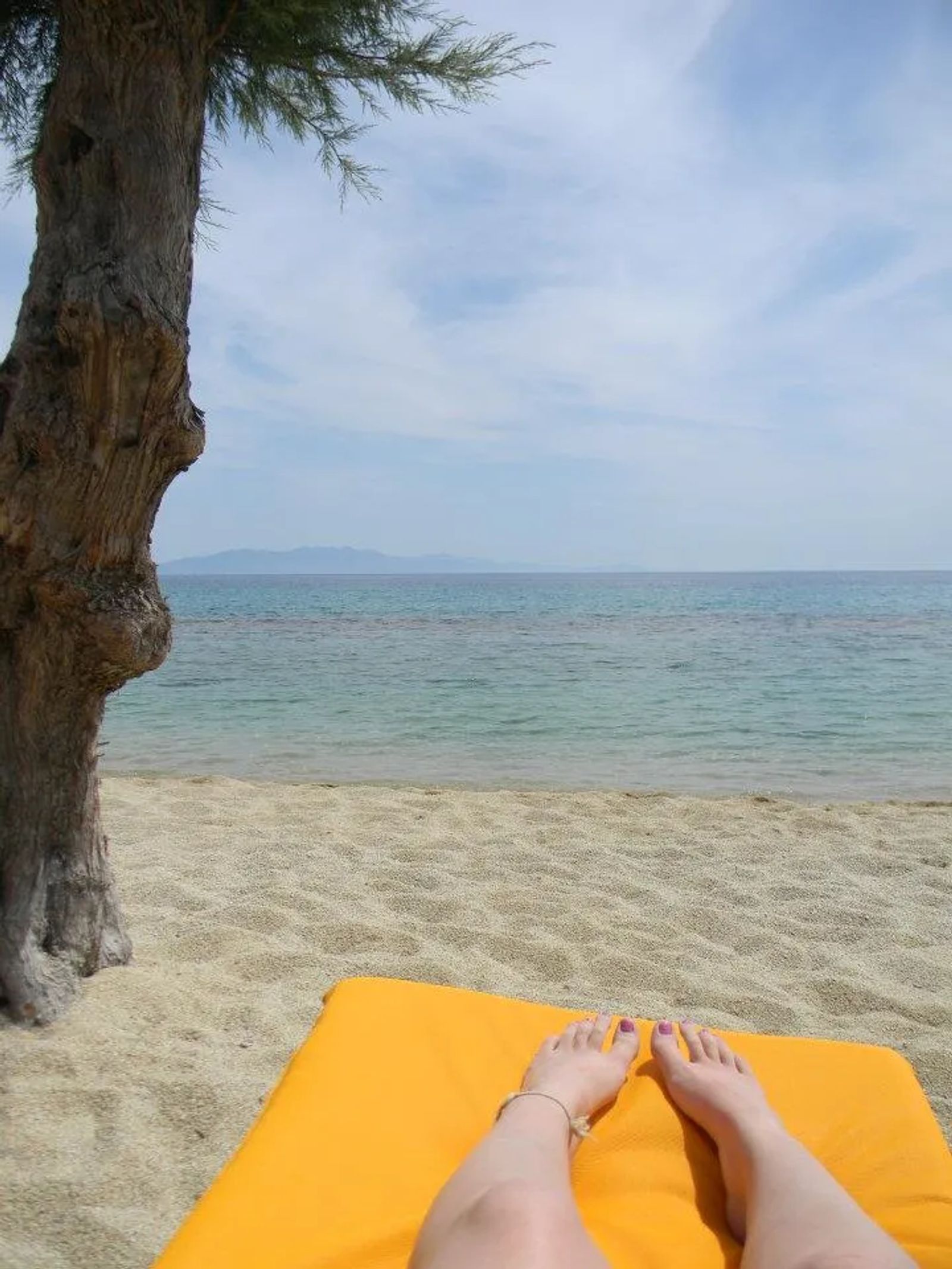 Paradise Beach:
This is typically known as the party beach, but there were only about 10 people when I went there in the offseason. The soda was a bit expensive but well worth the feeling of pampering myself a bit. I really dislike lounging around on a beach, as I often think of all the other fun things I could be doing.....this was very different for me though. I fell asleep, was relaxed, struck up a conversation with the couple next to me about how they found out about Mykonos & when I got too warm, lazily meandered into the ocean.
Psarou Beach:
It's located 5 km south of Mykonos town. Go there if you want to see celebrities but I want to warn you that you will not find a sunbed and you will pay 7 euros for a cappuccino.
Agios Sostis Beach:
This is where the locals are....it is a virtually deserted beach with soft red sands, and very few tourists. Located along the hiking route below, it is a welcome stop to dip into the cool waters and get your Greek on ;)
2 - Explore the Alleyways and Streets
These dotted streets are much cleaner (in my opinion) than those in Santorini. The whitewashed walls are pristine, with an occasional tree winding it's way up the side of a building. If I could decorate my room in a theme, this would be it.
The best thing to do is to just get lost, winding through the streets, stopping at each shop and cafe to collect your bits and bobs while sipping a cold drink. You will get lost, the streets were designed for you to get lost--- well they were more designed for invaders of the Mykonos to get lost. This way the raiding party would be separated, and easier to defeat by the local militia's. There is your historical tidbit as always ;)
3 - Go Shopping
Ladies......they have some of the highest quality dresses, swimming suit covers, bags, glasses etc.... Just remember that you will pay in Euros and it will be expensive. Set a budget beforehand, take cash and put only a small amount in your coin purse at a time. This is a bartering tip, where if you show them you are taking out all your bills in your coin purse, they assume that's all you have. Then when you leave the shop, take the rest out of your hidden purse pocket and restock your shopping funding supply.
4 - Eat Local Cuisine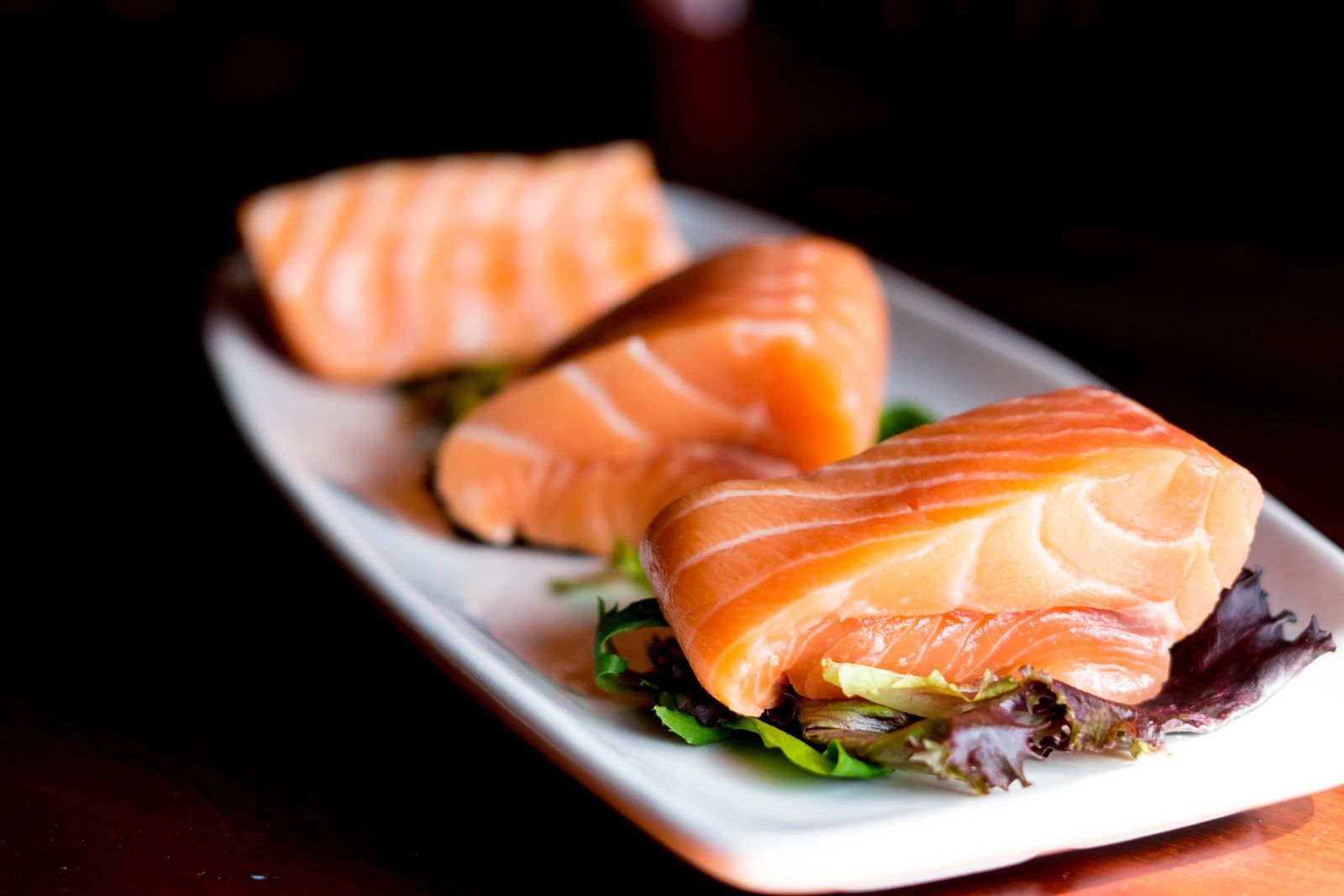 There is nothing fresher, more nourishing, nor delicious as Mediterranean food! The food is locally grown, caught, and cooked with recipes that have been handed down for generations. You will truly be missing out on an integral part of this culture if you do not participate in the gastronomic touring of this tiny island.
5 - Go Fishing
If you like fishing, why not catch your meal for the evening on a fishing boat tour! Step on a local boat and witness the bounty of the sea in your watery voyage. Behind the Mykonian party scene, there is a well preserved traditional way of life. Get on a boat with the local fishermen and let them show you the secrets of traditional fishing. This is a huge industry for the island and provides a much needed financial relief for those that reside here. Fishing isn't just a job, it is their way of life in Mykonos
Traveler Tip: Mykonos is very windy in August during the 'meltemi' so try to avoid this month if you are set on a fishing tour.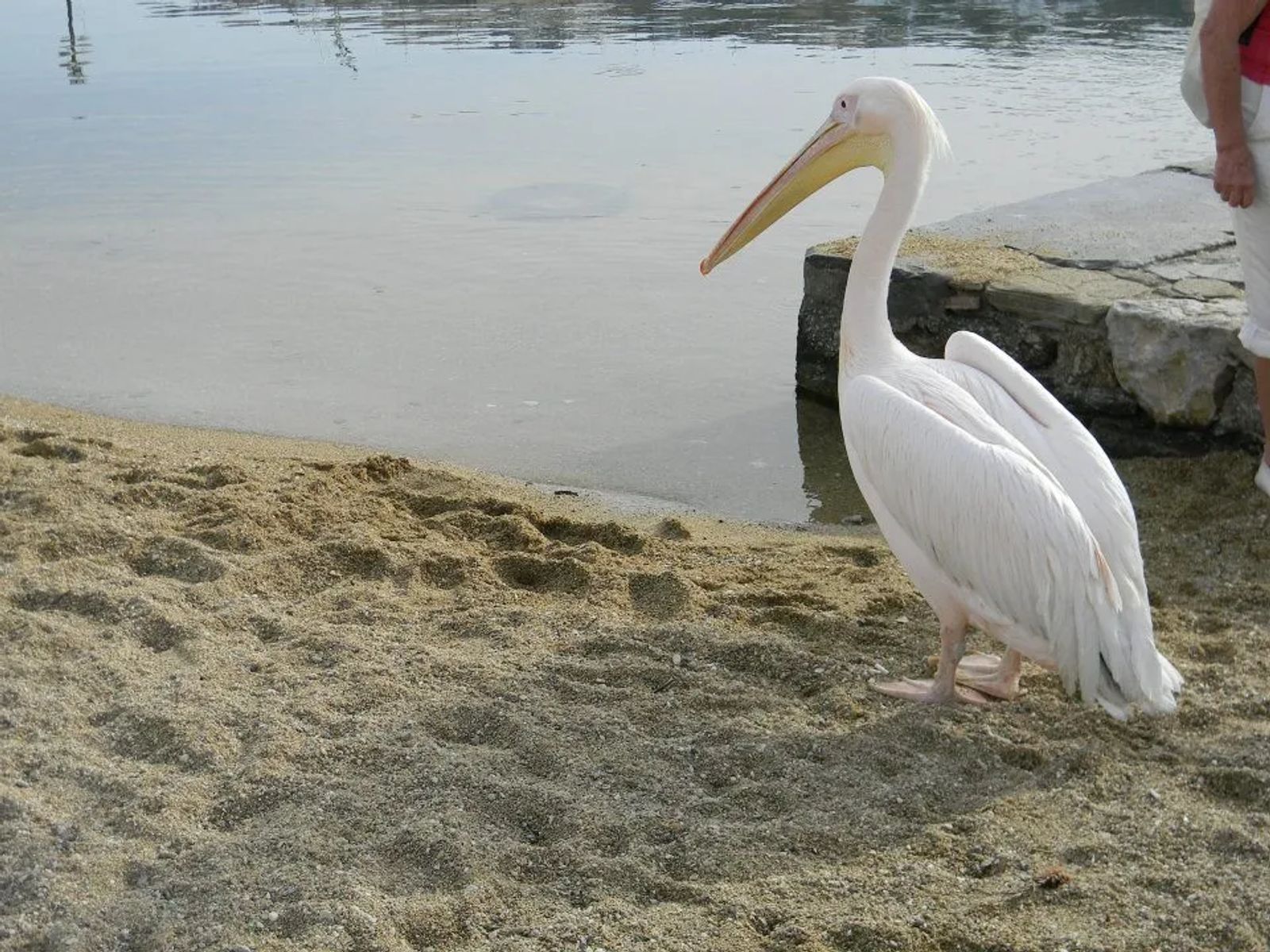 6 - Spot Local Wildlife for Good Luck
If you are lucky, you can spot the Pink Pelican. The people of Mykonos believe that if it visits, it means that good luck will follow you and that will be a day full of good fortune. Just don't try to get too close, they like their space, and getting skewered by their beak isn't the most pleasant feeling in the world (not that I would know.....ahem....).
You can walk along the water and see straight down into the bottom of the blue waters, fish will be swimming around in schools. It is the most surreal thing I have seen in quite some time.
No matter what beach you are lounging on your sure to cross paths with some sort of wildlife. The islands off the coast of the mainland have become a refuge from the smog and busy city.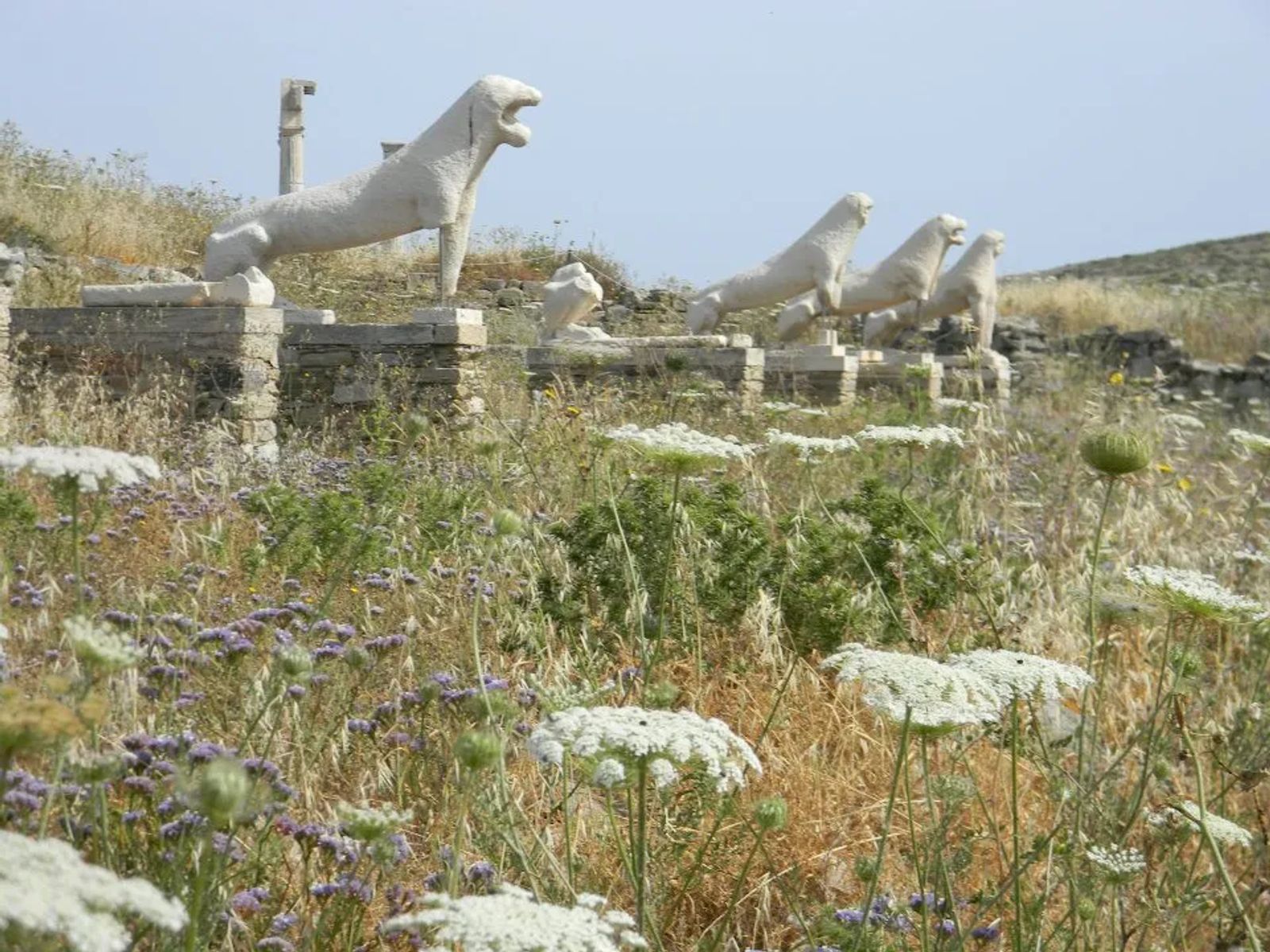 7 - Take a Tour of Delos, a UNESCO world heritage site
Visit the island of Apollo, and walk where some of the fiercest warriors of Greece once stood and trained. Be sure to wander the path to the former Temple of Apollo. Here you will see the famous lion statues, dated back to 600 BC. Strategically placed to both incite fear and awe prior to visiting the Temple of Apollo. Be sure to check out my post, 12 Things to know before visiting the Island of Delos, it will have ferry times, ticket prices, what to bring, and what to do before leaving on your tour from Mykonos.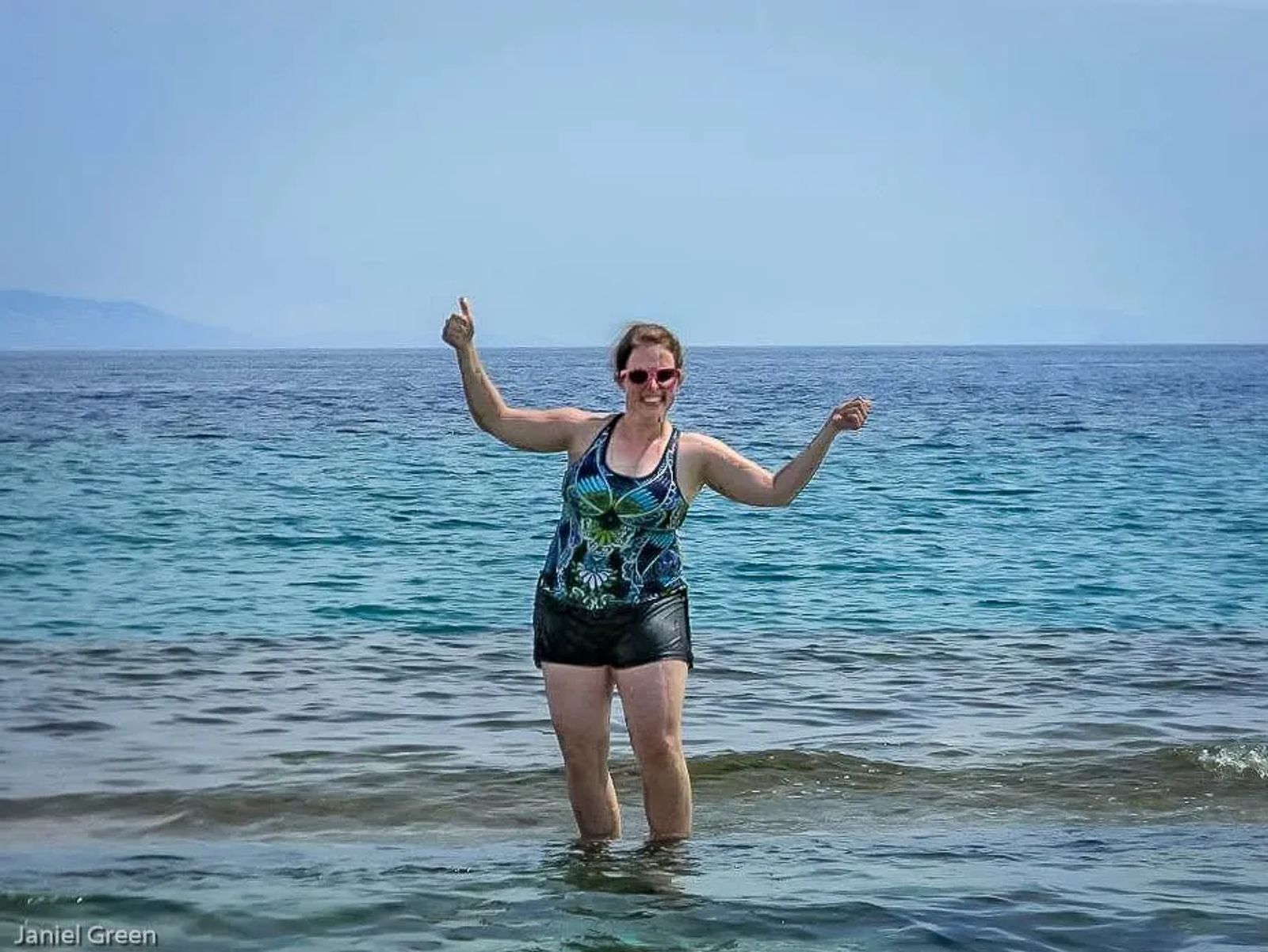 8 - Go Swimming/Snorkeling
The crystal clear waters make it a breeze for even the most novice snorkeler to find fish. I would recommend wearing water shoes due to the pebble-like nature of the beaches, and the close proximity of the coral reefs. Getting a laceration from coral reef can be not just painful, but has a high likelihood of becoming infected. As they say, it is better to be safe rather than sorry.
The best snorkeling spot is Psarou Beach if you wanted to do a self-guided snorkel tour. I would always recommend going with a guide though. They will keep you safe, know where the fish are swimming, can show you areas that are difficult to reach on foot, and provide gear for you during your tour as well. The Aegean Sea is beautiful, and honestly.....when will you be able to go back to Mykonos? Might as well invest in a grand experience, to help give you memories to last your lifetime.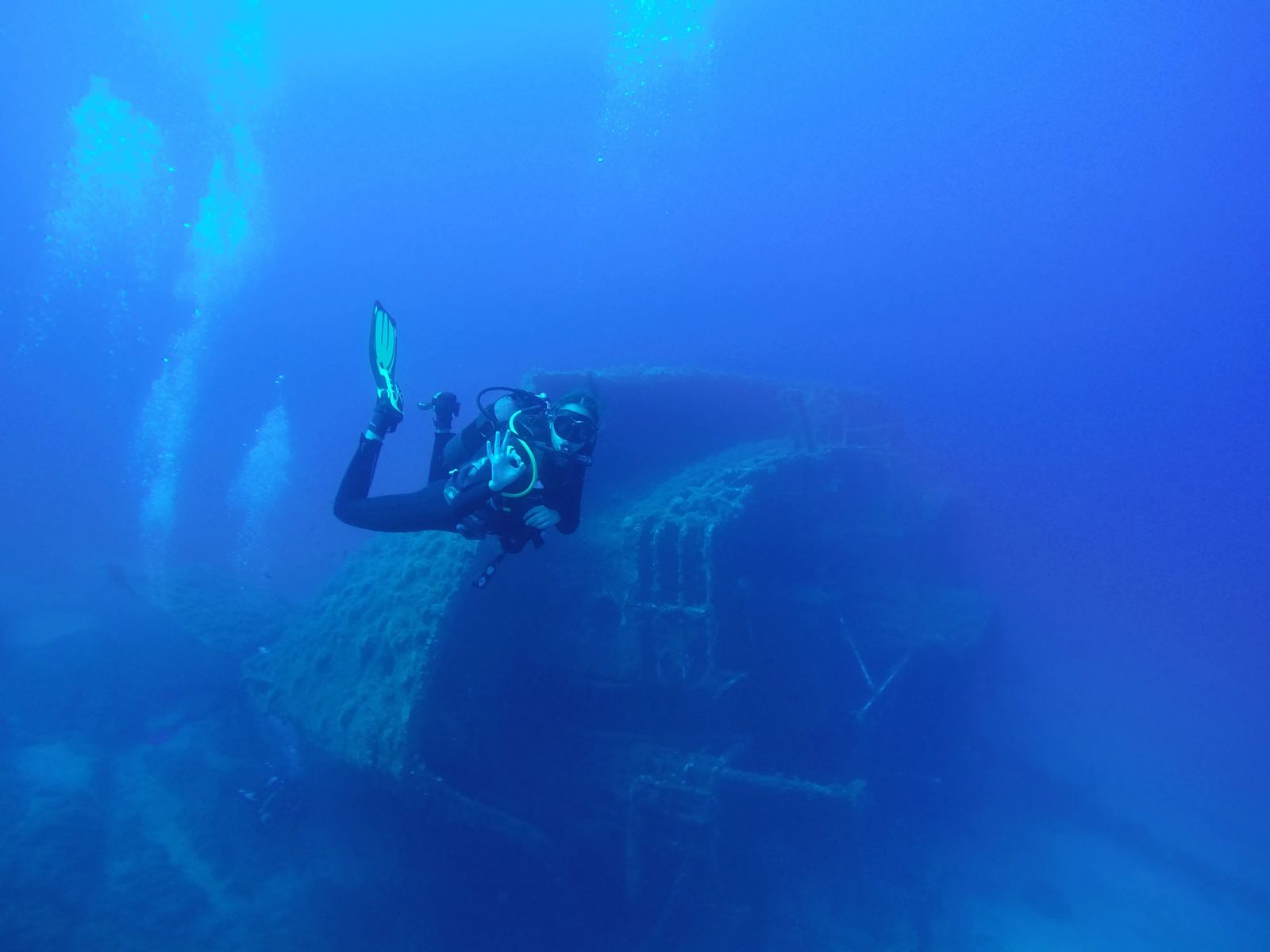 Capture, amphora's from old shipwrecks and pelagic species including huge schools of Mediterranean Barracuda. There are a plethora of diving activities available from the local dive shops such as Wall diving, cavern diving, the coveted shipwreck diving.
While certified divers can buddy up and go diving together, I would still recommend getting a few tips from the local dive shops on the best places to go. Currents can be unpredictable, and it is just better to be safe (maybe it is the Physician Assistant in me talking, but it is true---- no one wants a funeral or a massive hospital bill in a foreign country).
Traveler Tip: It is always a good idea to have travel insurance. While most insurance companies in the USA have coverage overseas, even the best do not cover repatriation.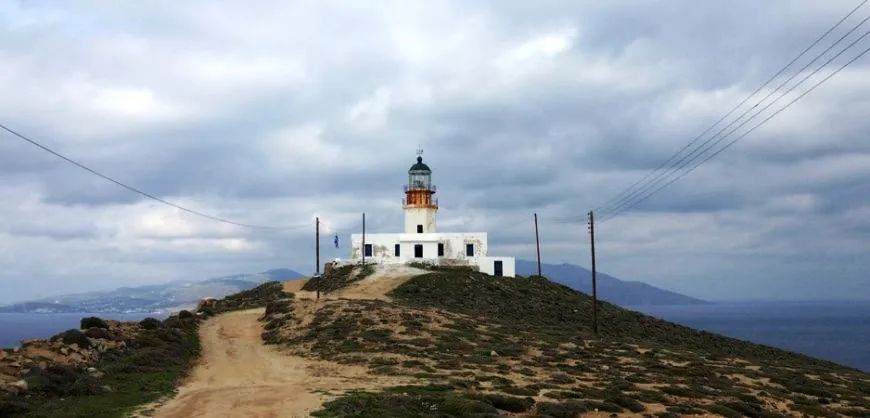 10 - Go Hiking
For the more adventurist tours, try the seven-mile hike to the famous Armenistis Lighthouse, or hike to the Vioma Organic Winery. Here you will be able to sip on your (what I call) crazy juice, and converse with the locals on what daily life is like on the island when all the tourists have gone to bed or gone home.
If you have limited time on the island, but would still like to experience the best hiking trails of Mykonos, here is a hiking tour of Mykonos I recommend.
As you can see, there are plenty of things to do in Mykonos. It is a paradise for the young and old to wander, explore, and infuse those relaxing vibes we all need. .........
As Always.....Happy Travels, Happy Tales, and See YOU on the Flip Side.
Like it? Pin it! Help spread the word about the Culture Trekking Way to Travel!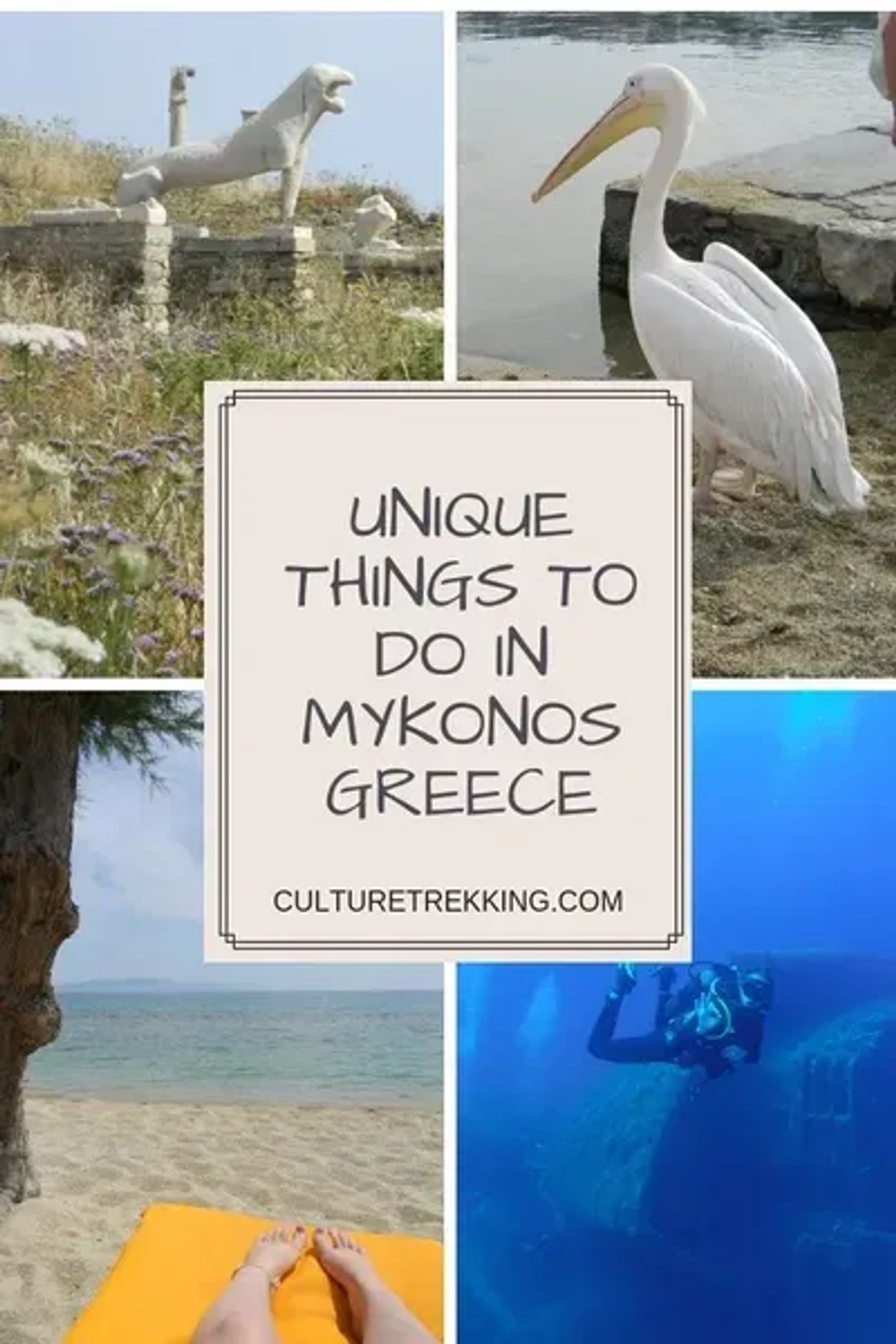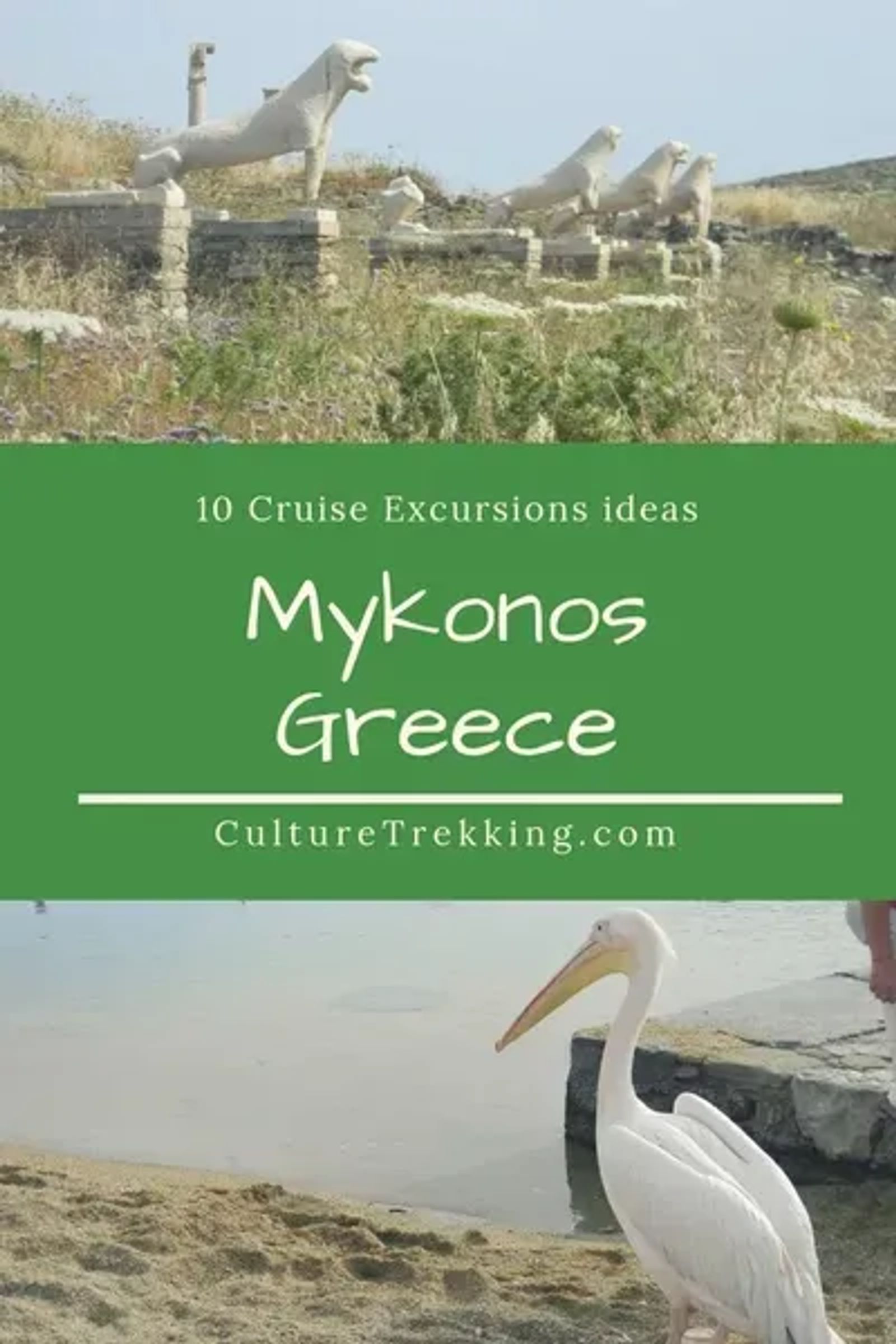 Where to Stay in Mykonos if Staying More Than One Day